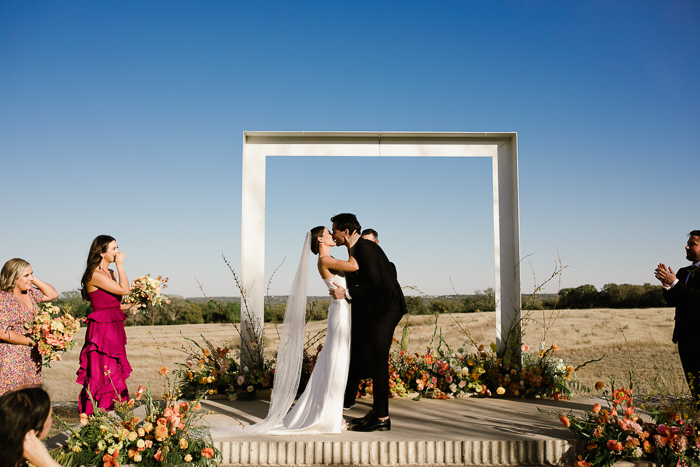 A minimalist venue nestled in the heart of hill country with gorgeous wildflower arrangements in a fresh spring color palette—Frannie and August's Prospect House wedding combines western feels with whimsical touches. Striking a balance between modern and dreamy, the gallery-like setting allowed all the beautiful details to stand out, and it's definitely a must-see!
Show-stopping blooms were the staples of this wedding and were used perfectly throughout their celebration. Grounded florals along the altar created a picturesque focal point and enveloped the couple as they exchanged their vows. After their ceremony, they headed to the main hall where a stunning reception awaited. Tablescapes featuring wild and loose centerpieces complemented the incredible floral wall and overhead floral cloud installation.
From the blank canvas venue elevated by striking design choices to the epic outfit change, we can't help but be head over heels for this Prospect House wedding. Guaranteed to sweep you off your feet, scroll through these amazing images captured by Junebug member Amber Vickery.
The Couple:
Frannie and August
The Wedding:
Prospect House, Texas, United States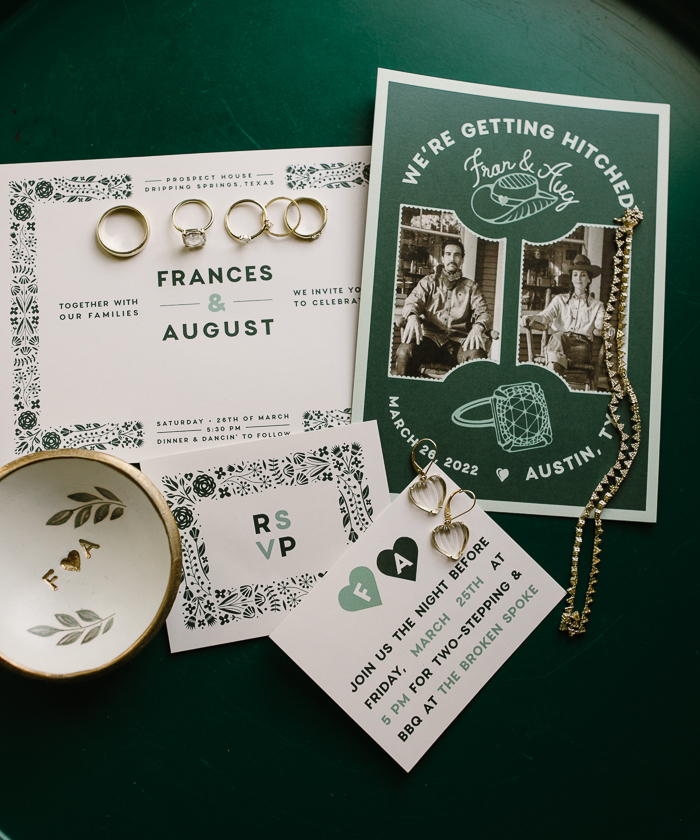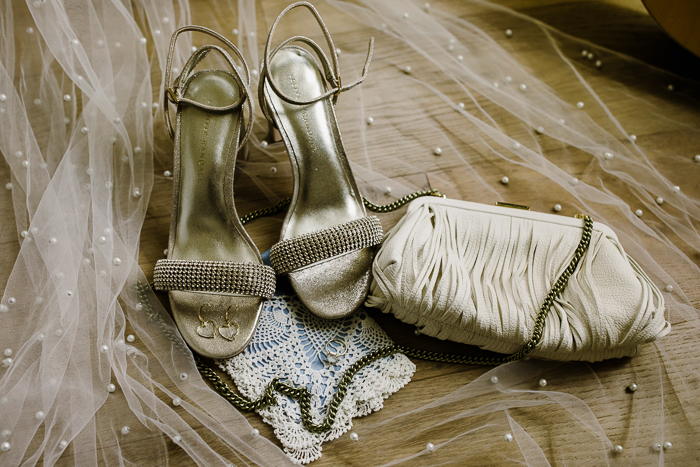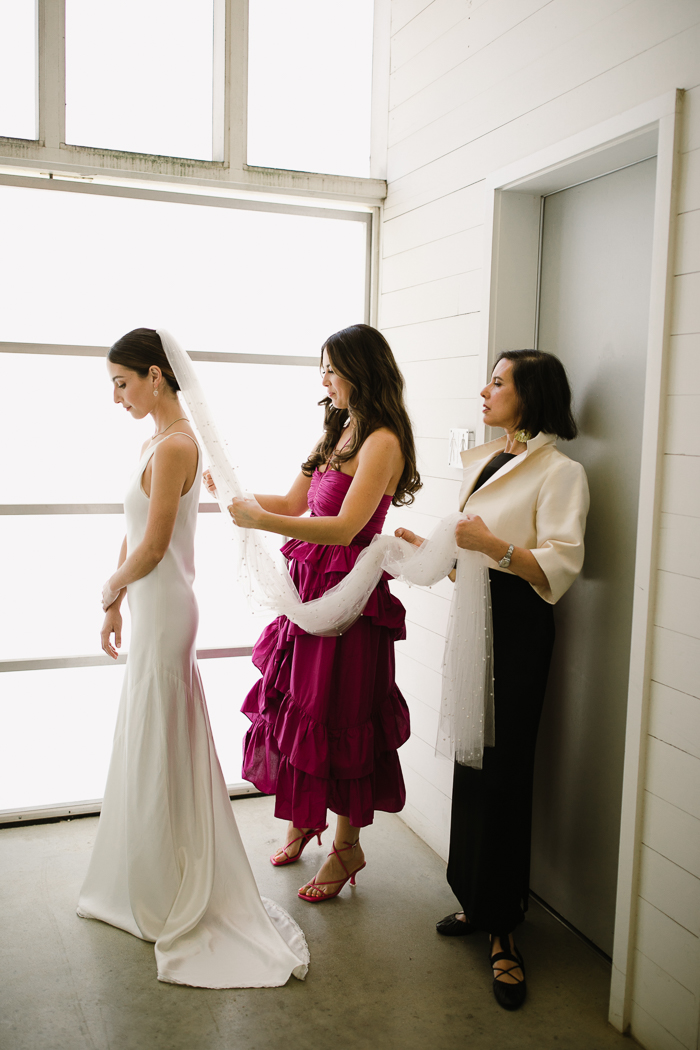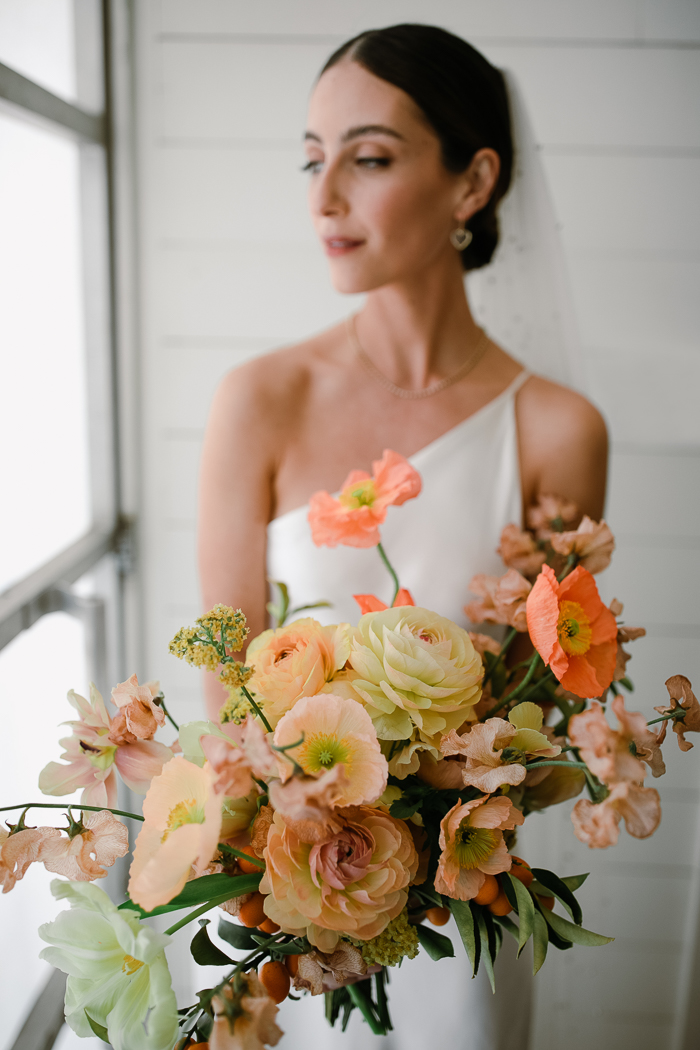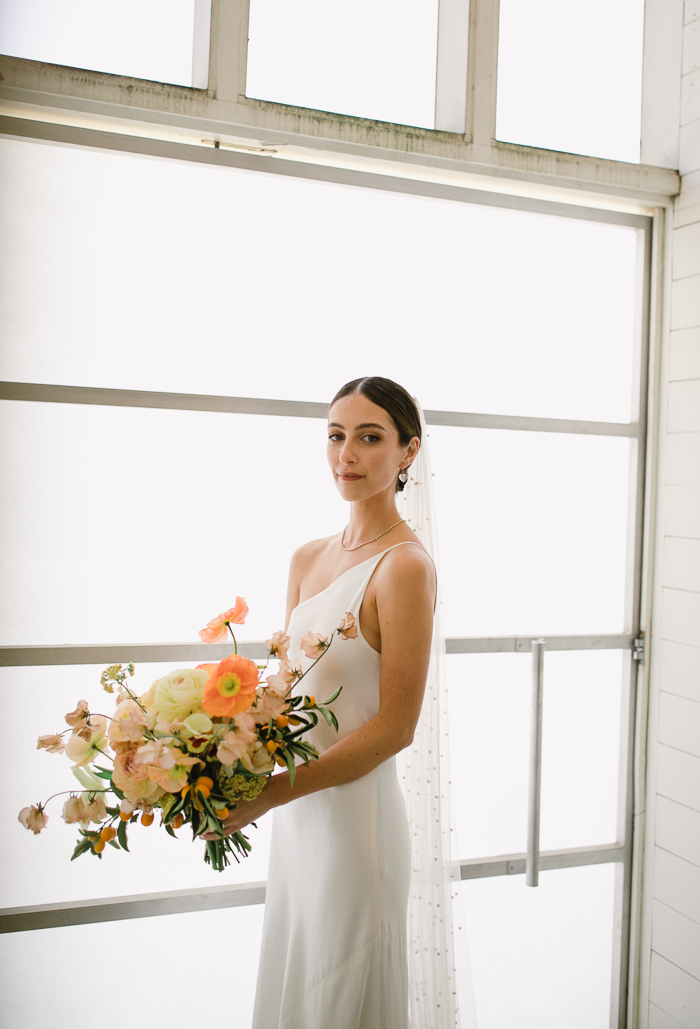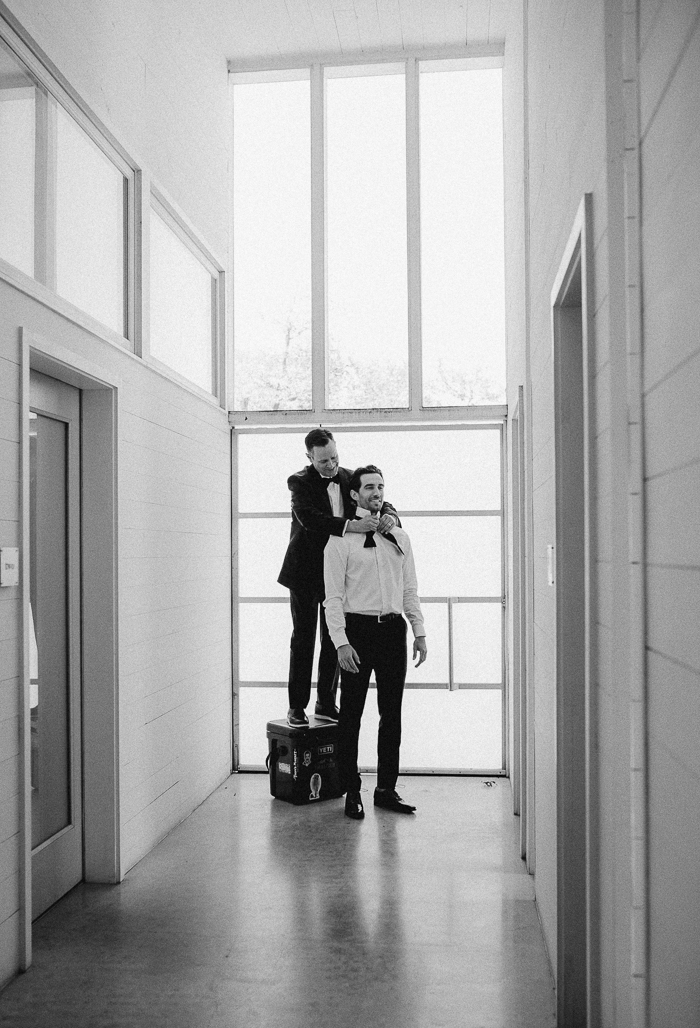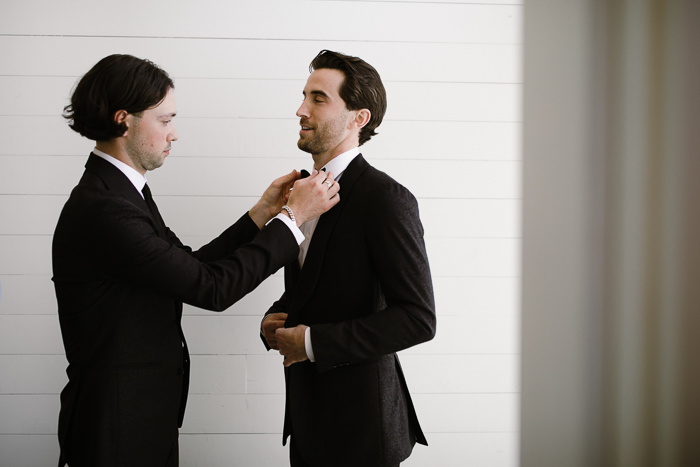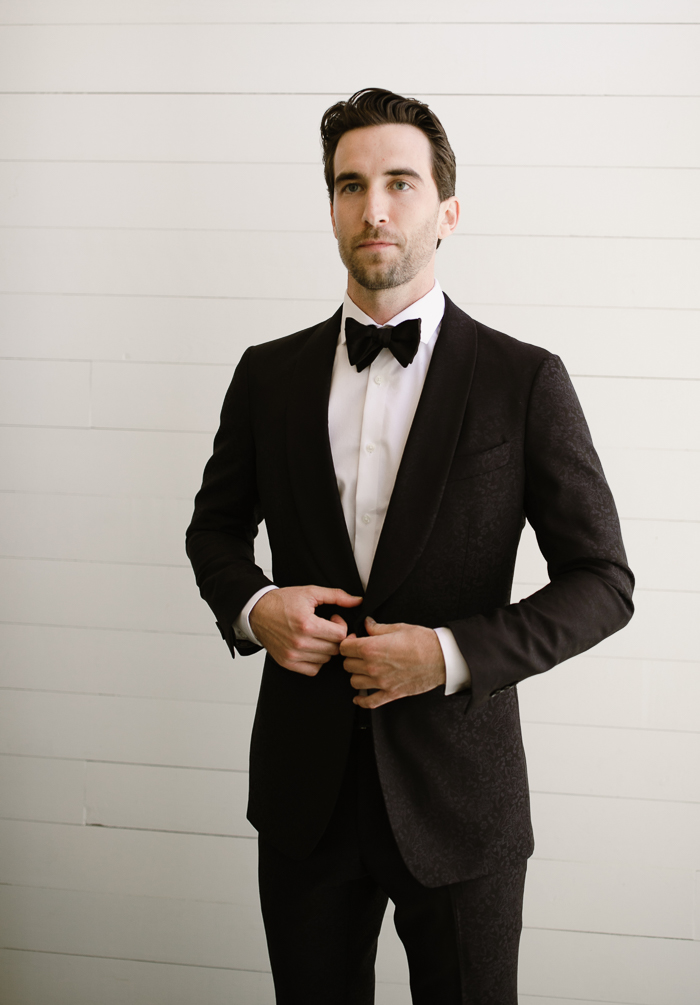 Junebug Member Amber Vickery's Thoughts On This Prospect House Wedding
Frannie works in the fashion industry and often models for her Aunt who is Clare V, the amazing handbag designer. She and August settled in Austin a couple of years ago and decided to get married here in a soiree that felt super western meets modern. They pulled out all the stops and incorporated personal details too. Fran's aunt designed her handbag for her, her brother did their invitations. I love Fran's sense of style, the color palette, and the unique touches she chose. Most of all, I love how family-centered their wedding was.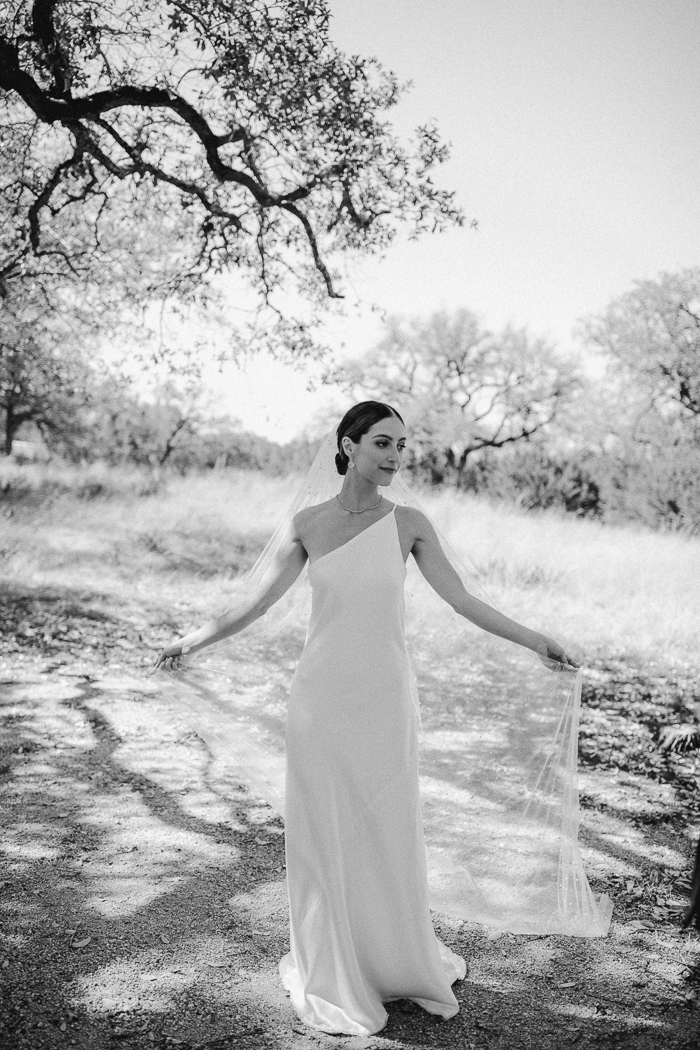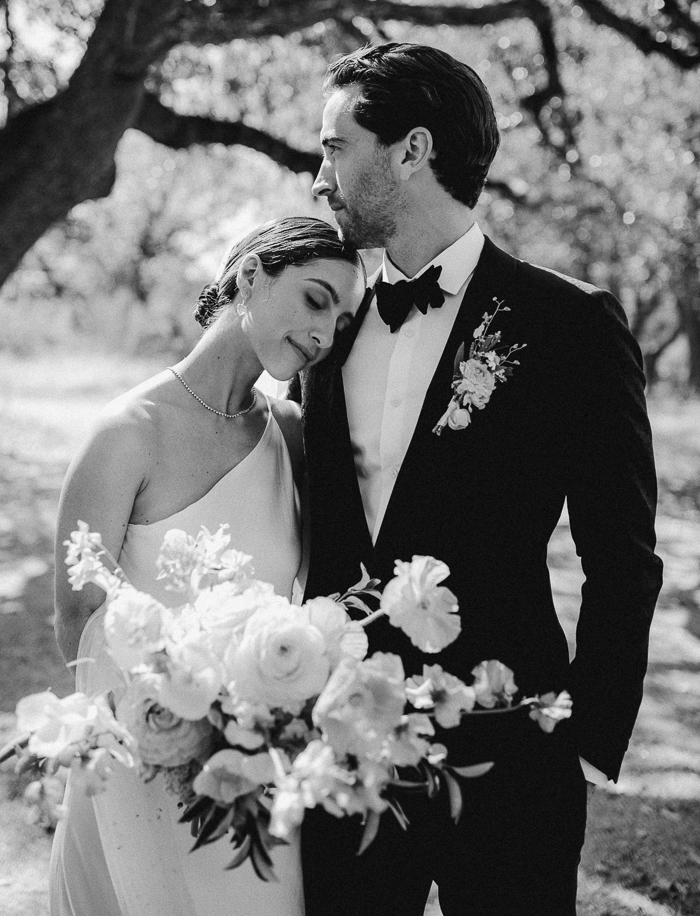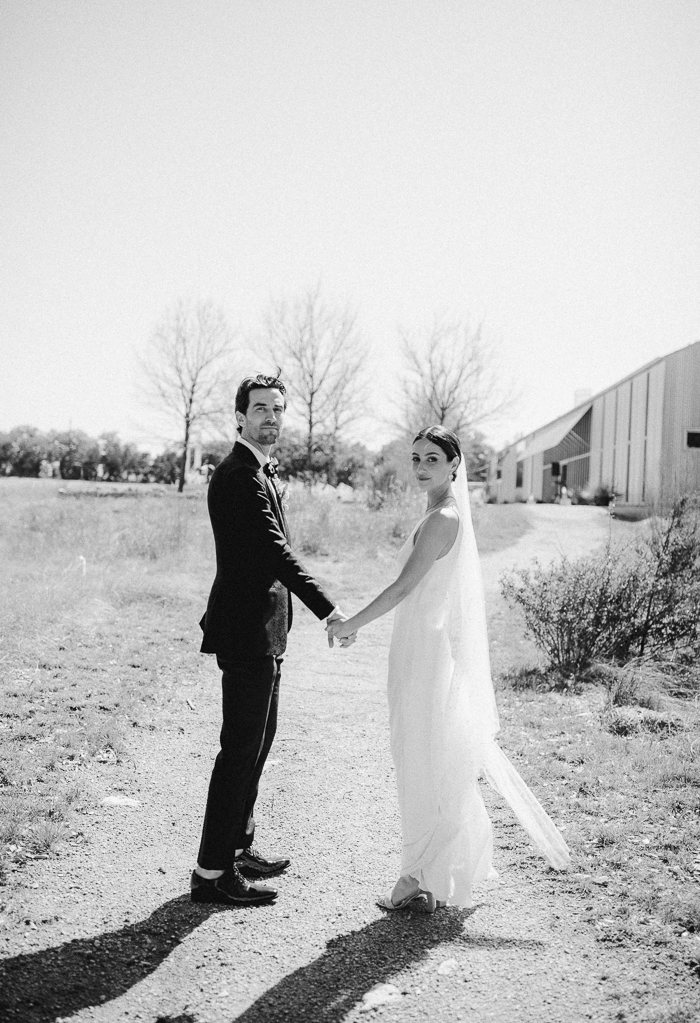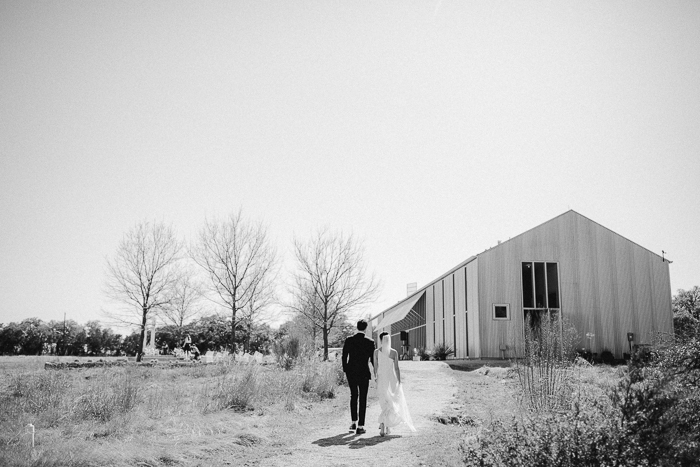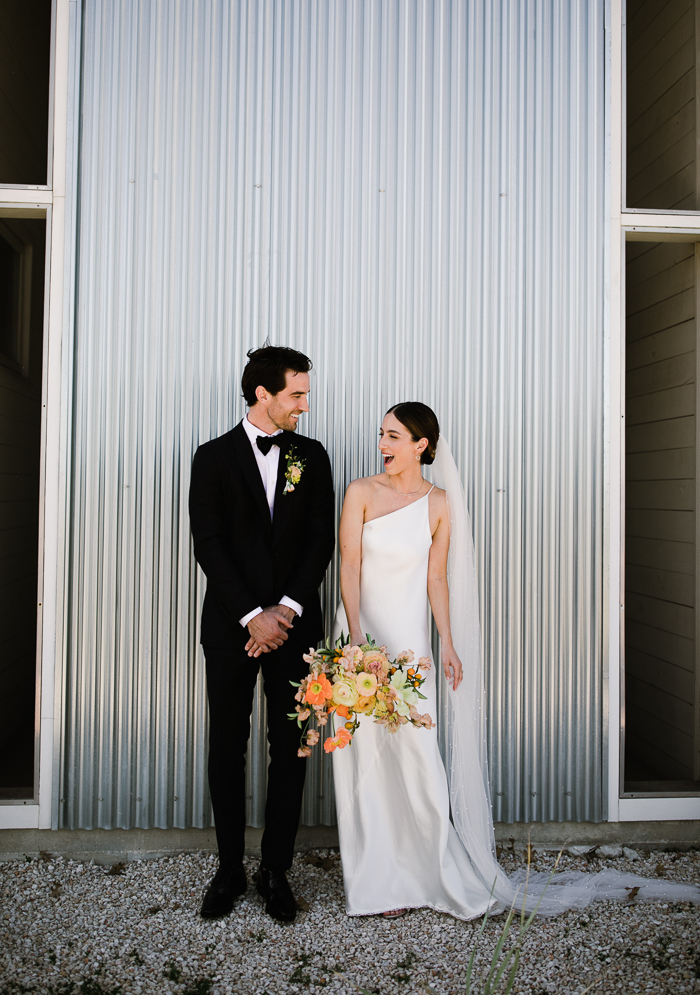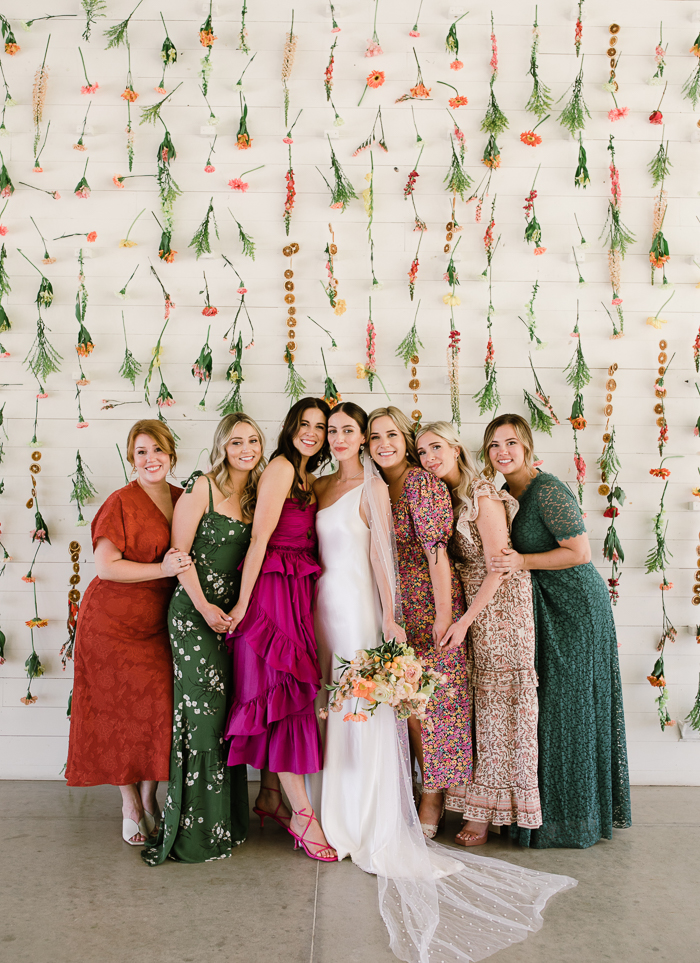 How Their Prospect House Wedding Came To Be
Since the Prospect House was a blank canvas, we wanted to fill the space with color. I made a mood board at the start of our planning process and didn't necessarily use images directly from other weddings. I used images of architecture, nature, fashion, and design that I am drawn to. We wanted to bring in a Texas wildflower feel with my florals, played off the colors in our incredible food and cocktails, and really paid attention to the light in each space. We wanted everyone to feel alive and feel all of the love we put into each detail.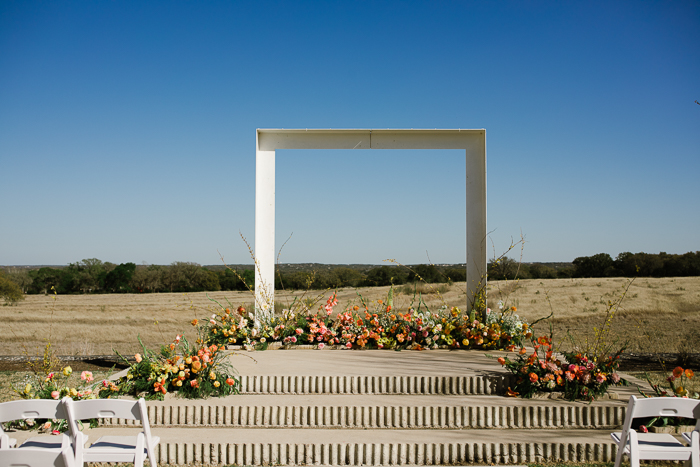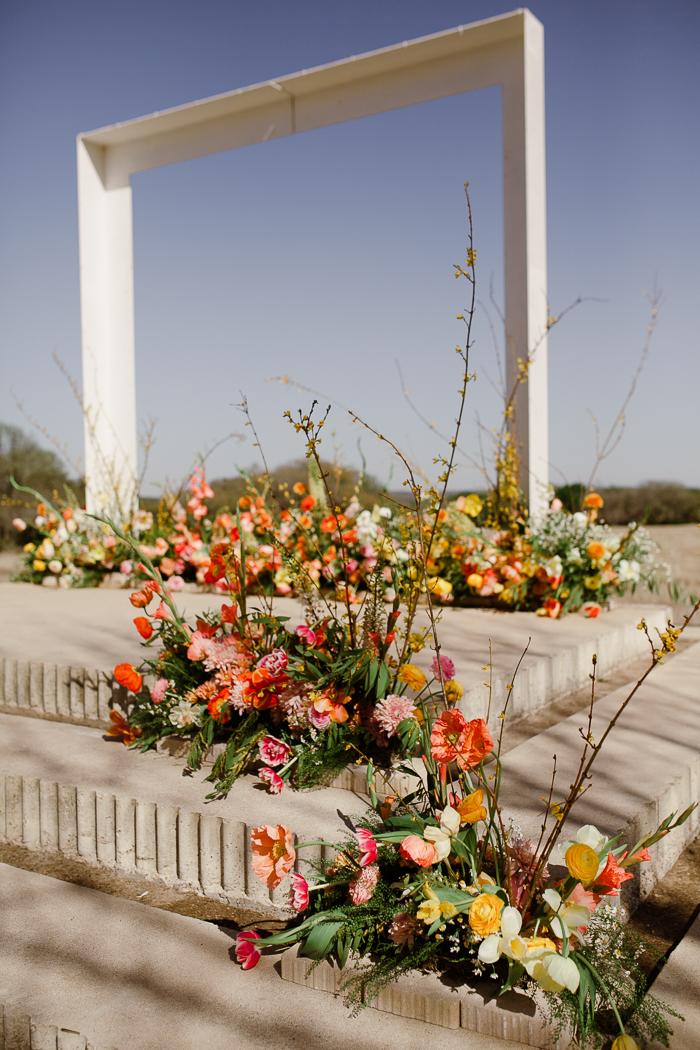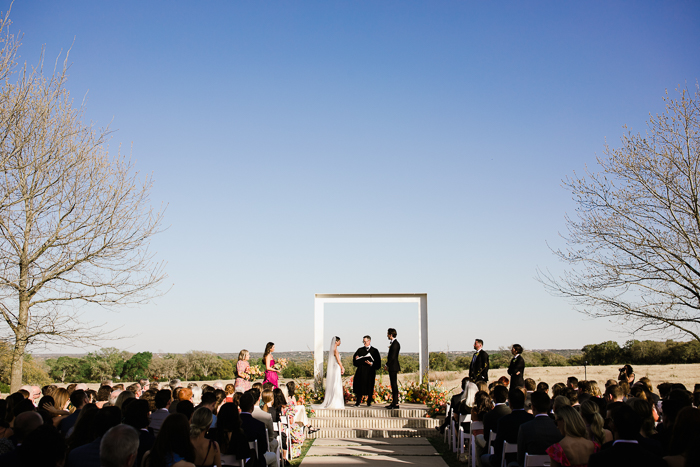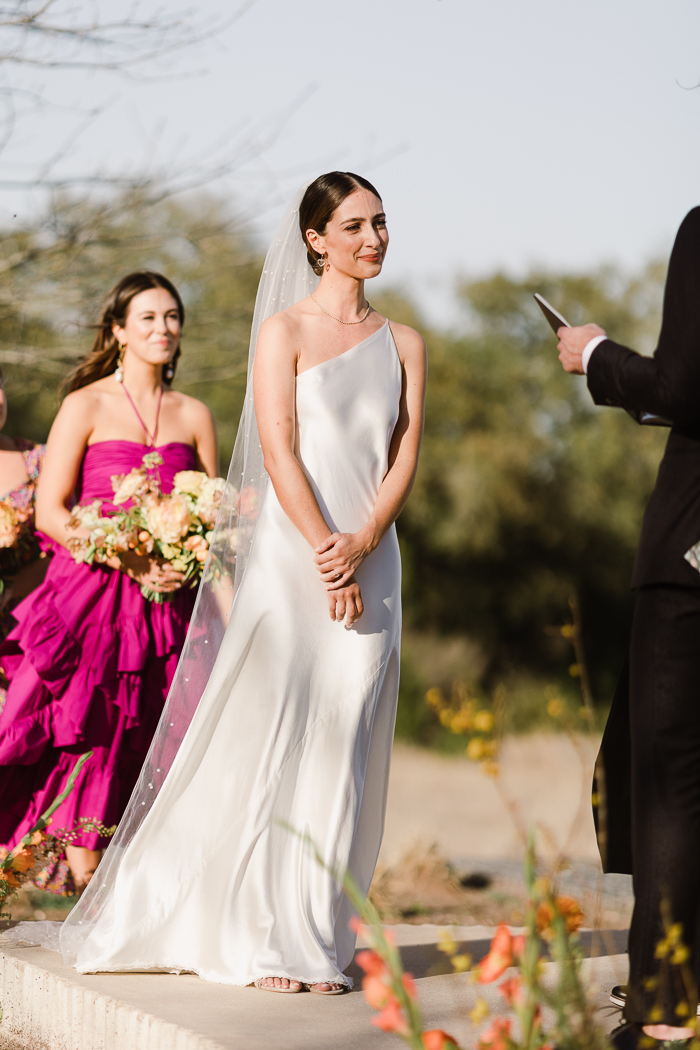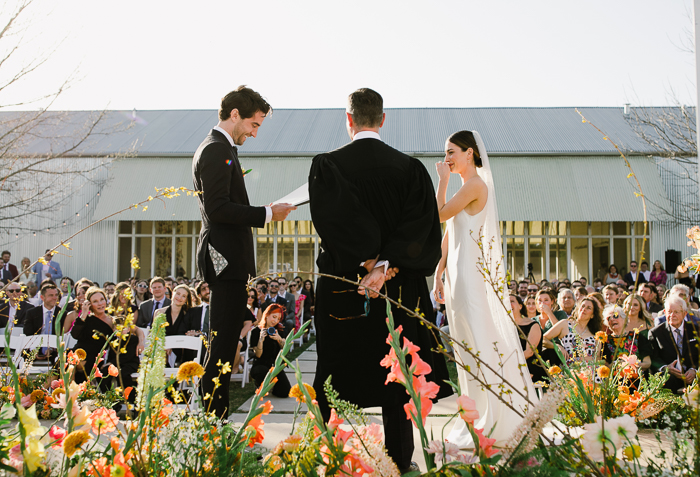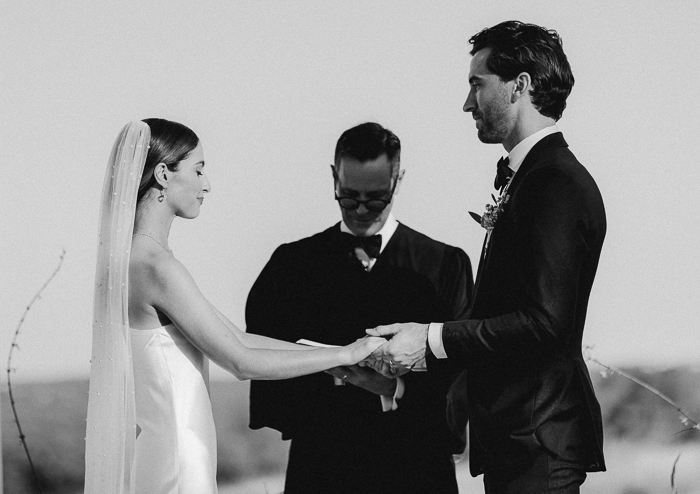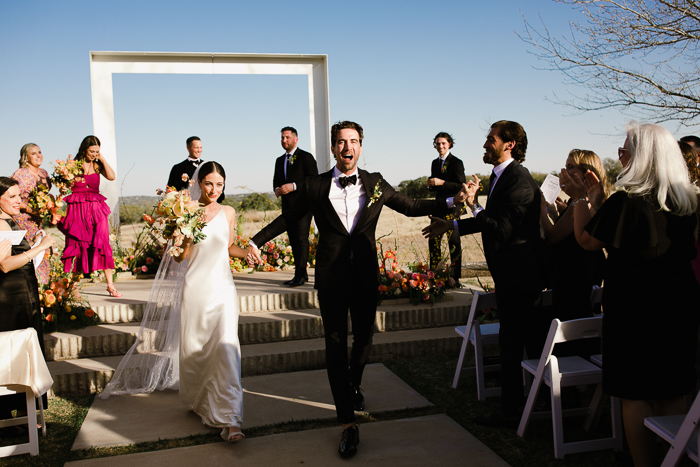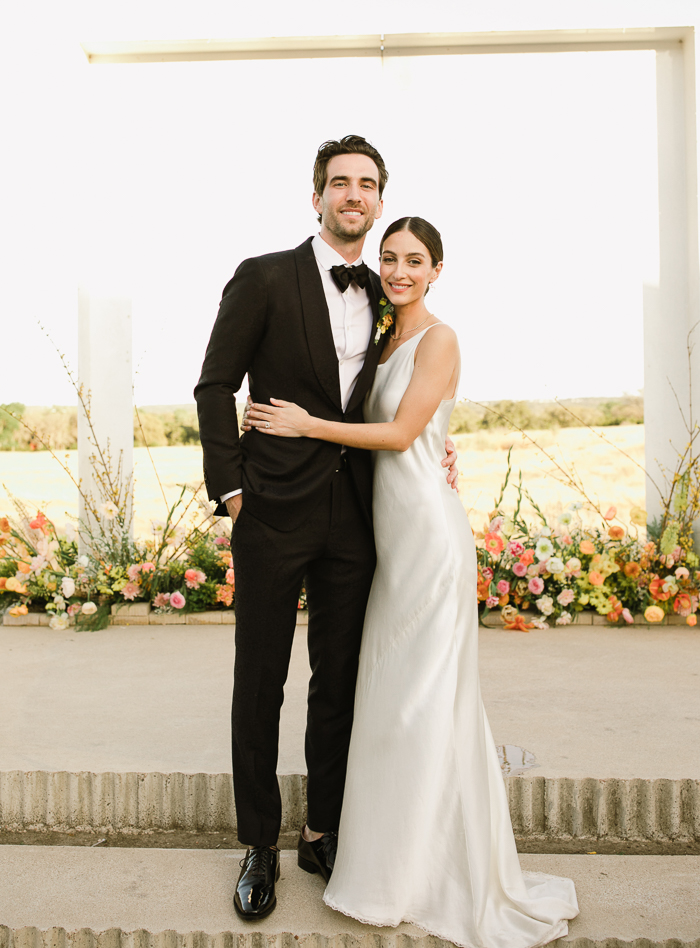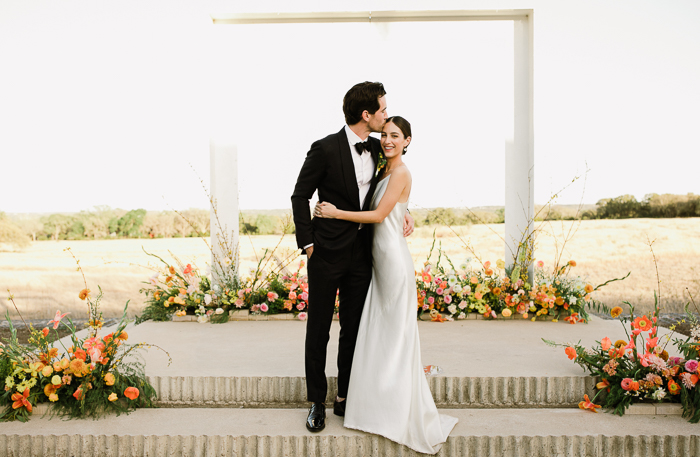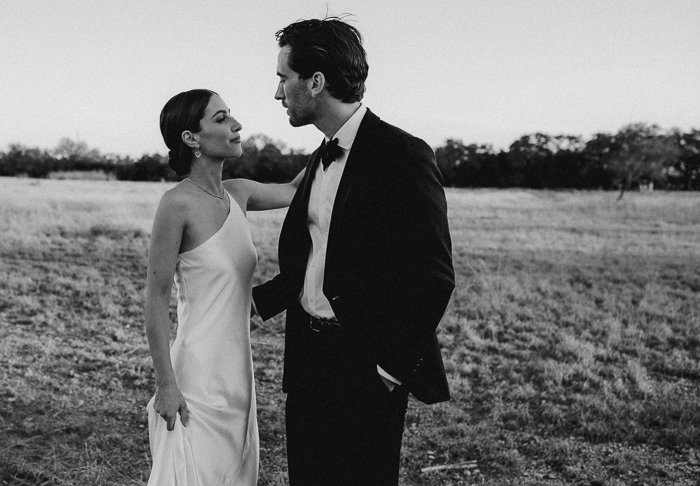 Personalizing Their Ceremony By Including Their Family
Every stage had special moments, but I loved my ceremony very much. My dad, who is a judge, married us, and my mom walked me down the aisle. It felt so comfortable and personal. I put all my trust in them to make it perfect. My emotions and adrenaline were so high, but walking down the aisle to "6's to 9's" with my mom and seeing my dad, siblings, and August up there waiting for me was the most special feeling I will remember forever.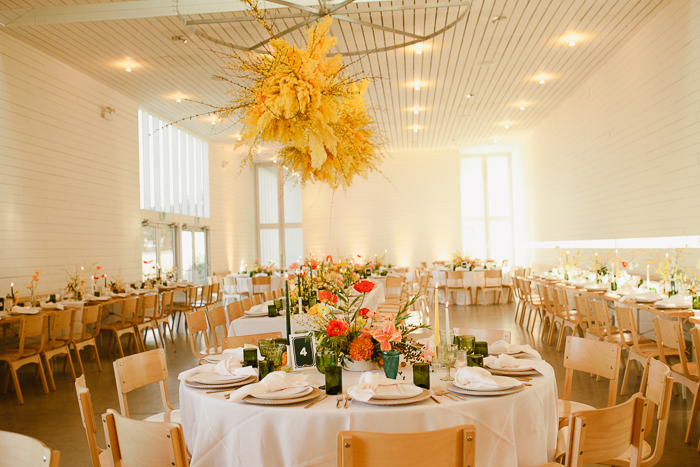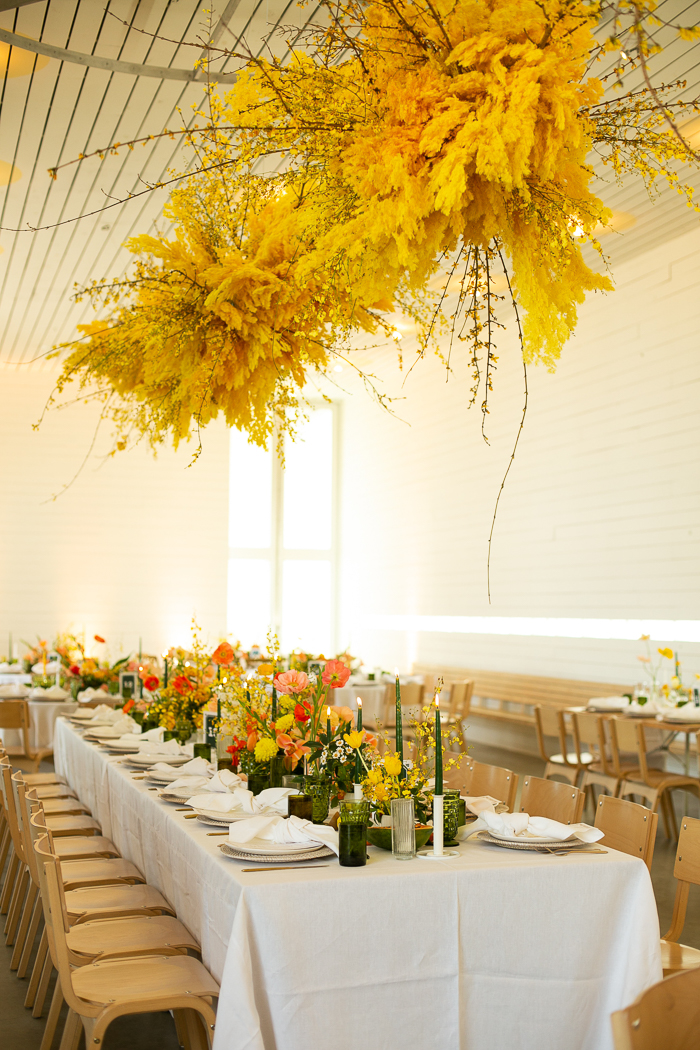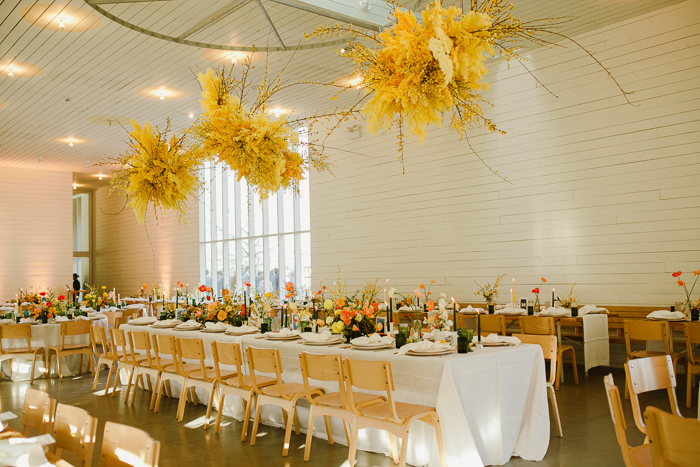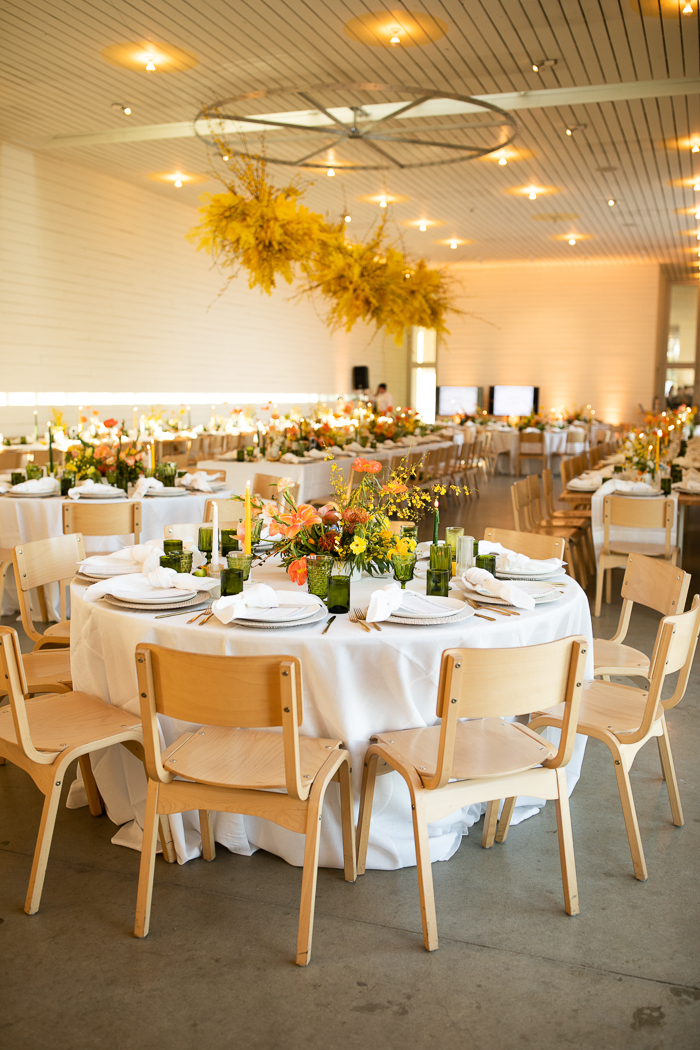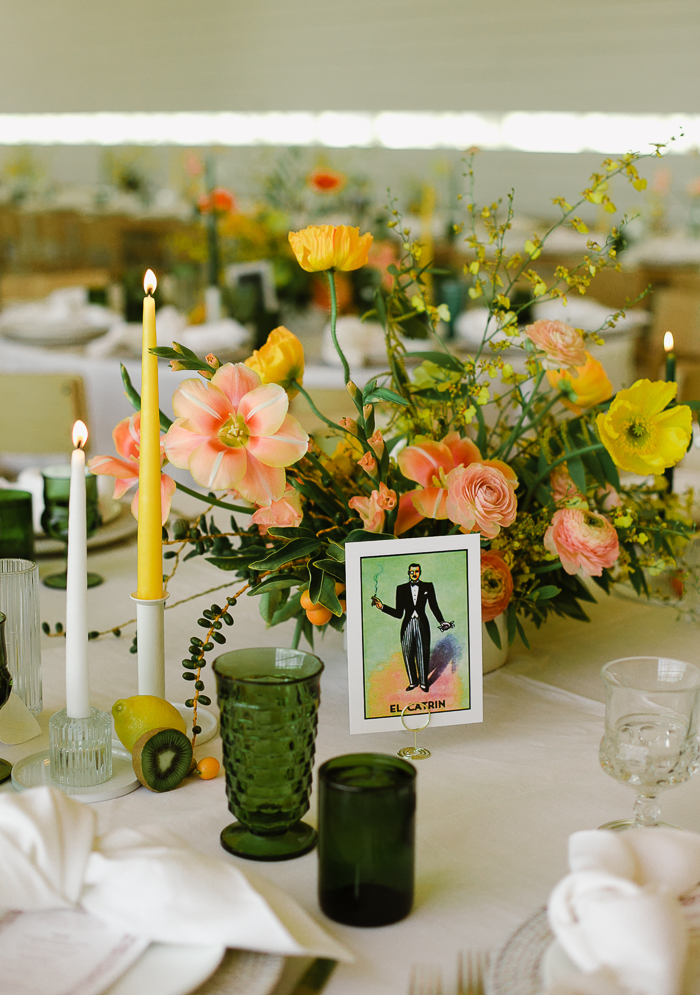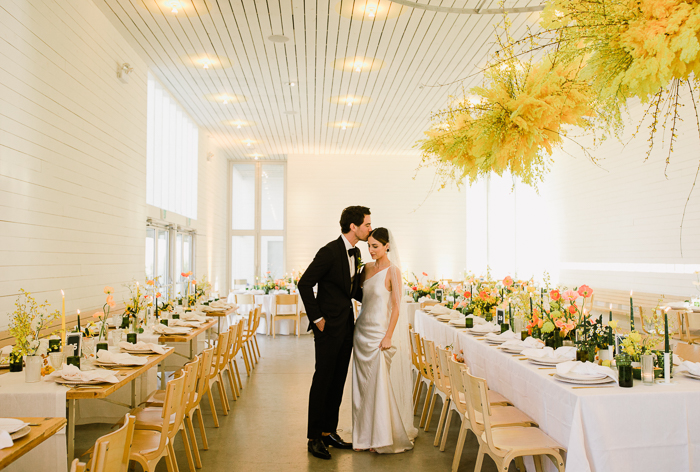 Advice From The Newlyweds: Enjoy The Process And Don't Sweat The Small Stuff
From the beginning of this wedding planning process, we told each other to enjoy every second. Even on stressful days, we worked hard to stay calm and found something to be grateful for in those moments. It sounds cheesy, but it did help immensely. We heard so many horror stories of people not being able to enjoy the day they carefully planned! Take deep breaths, work little bits each day, and ask for help in the areas you don't enjoy.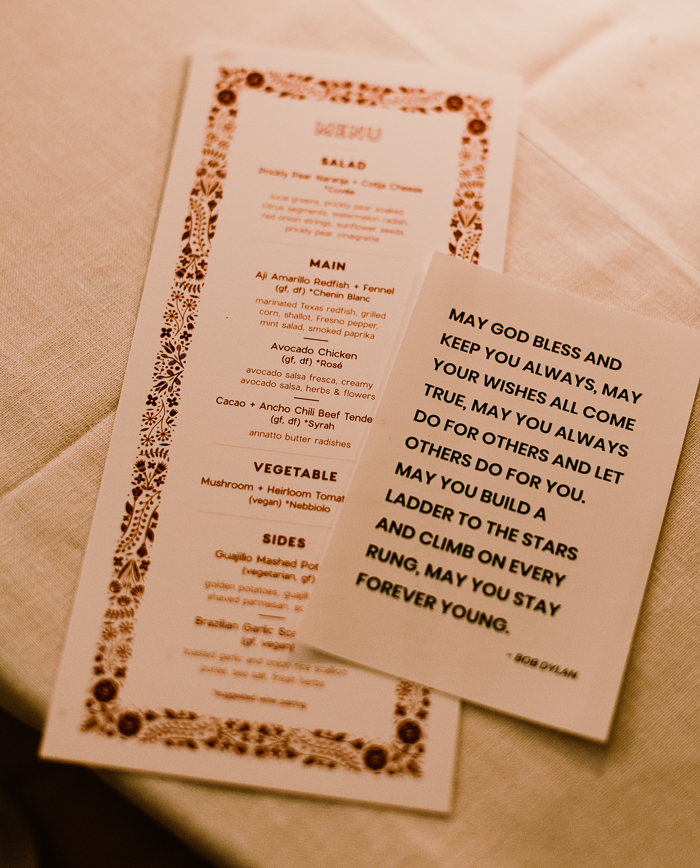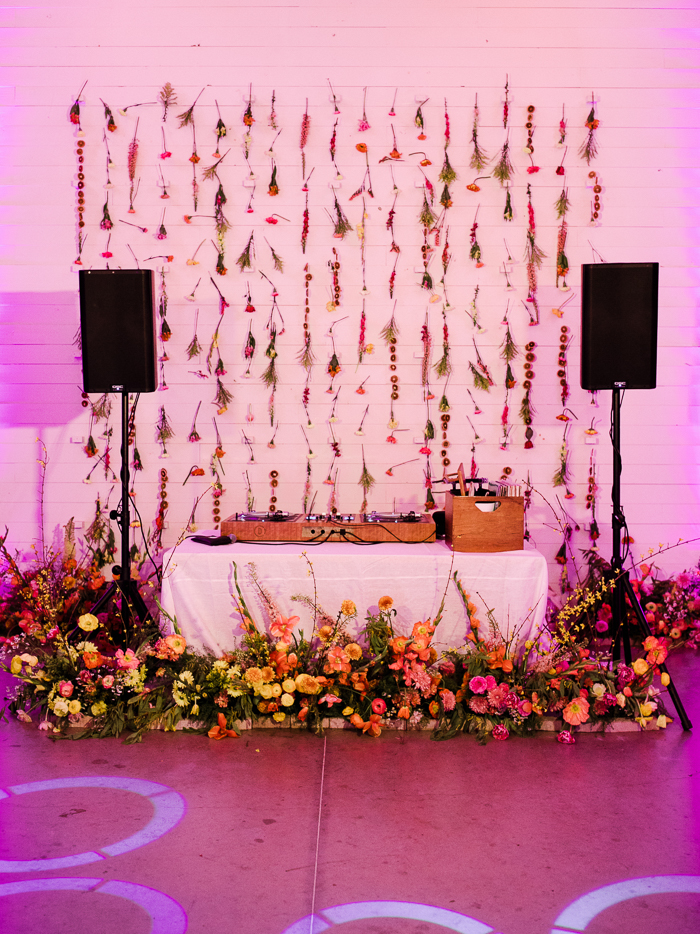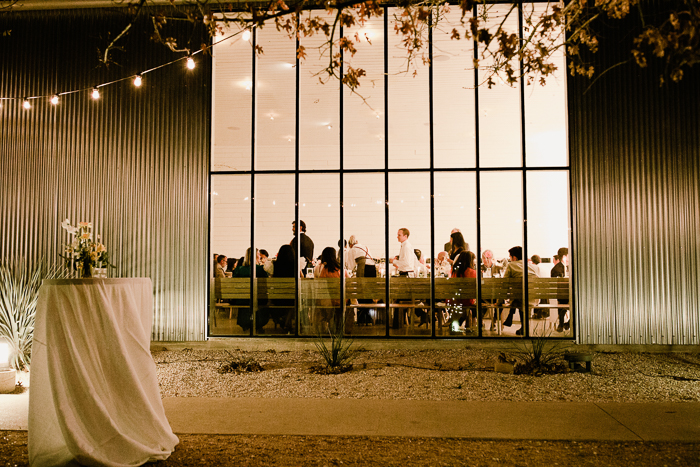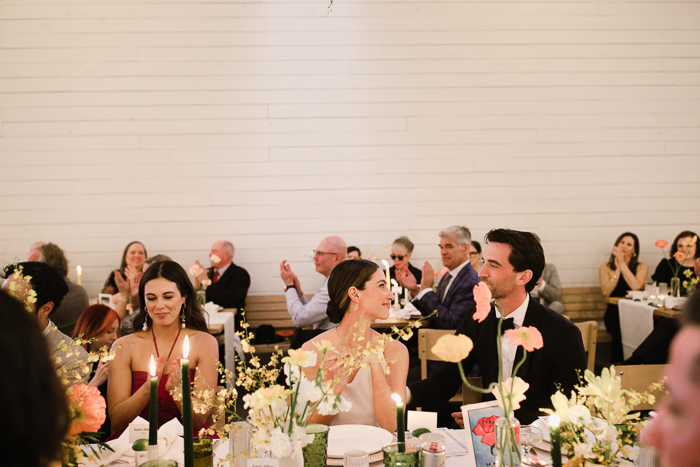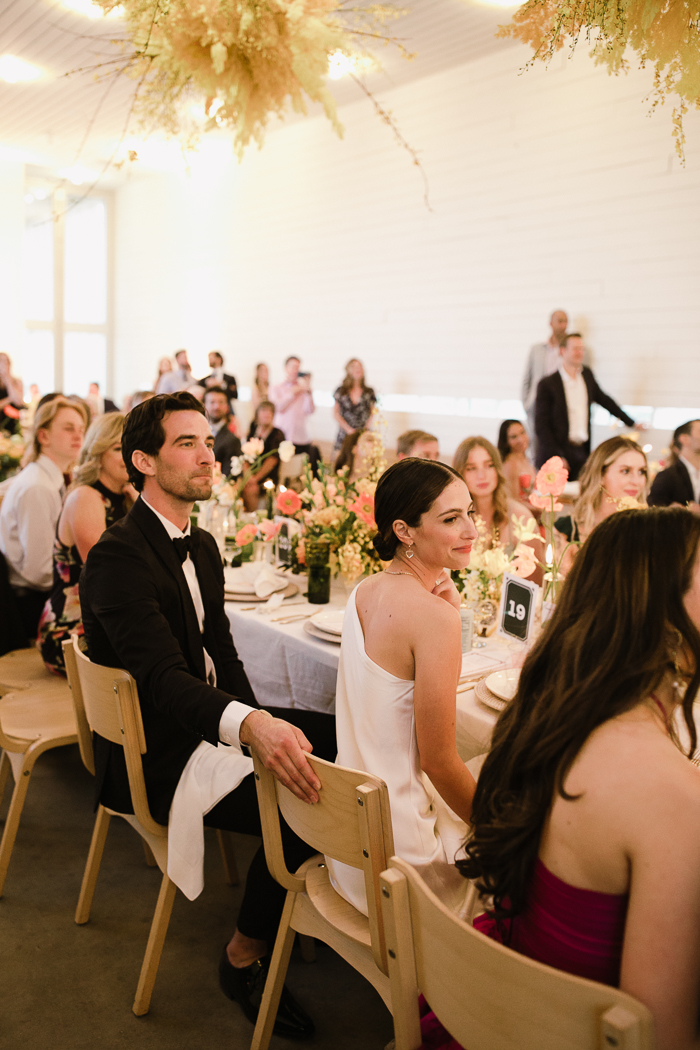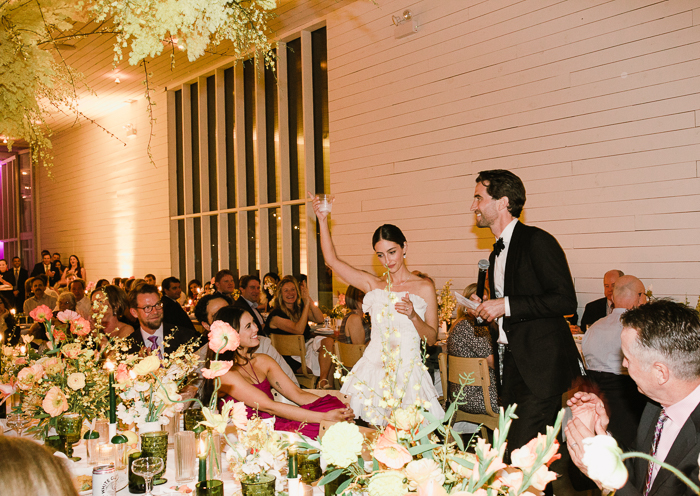 Having All Their Loved Ones Celebrate With Them Made Their Prospect House Wedding Even More Special
We are so proud of the community we have both developed over the past 30 years. Having 225 people at a ceremony might have felt overwhelming, but the people we invited brought positivity, good vibes, and love to the day. We couldn't have asked for a better group of people to share it with.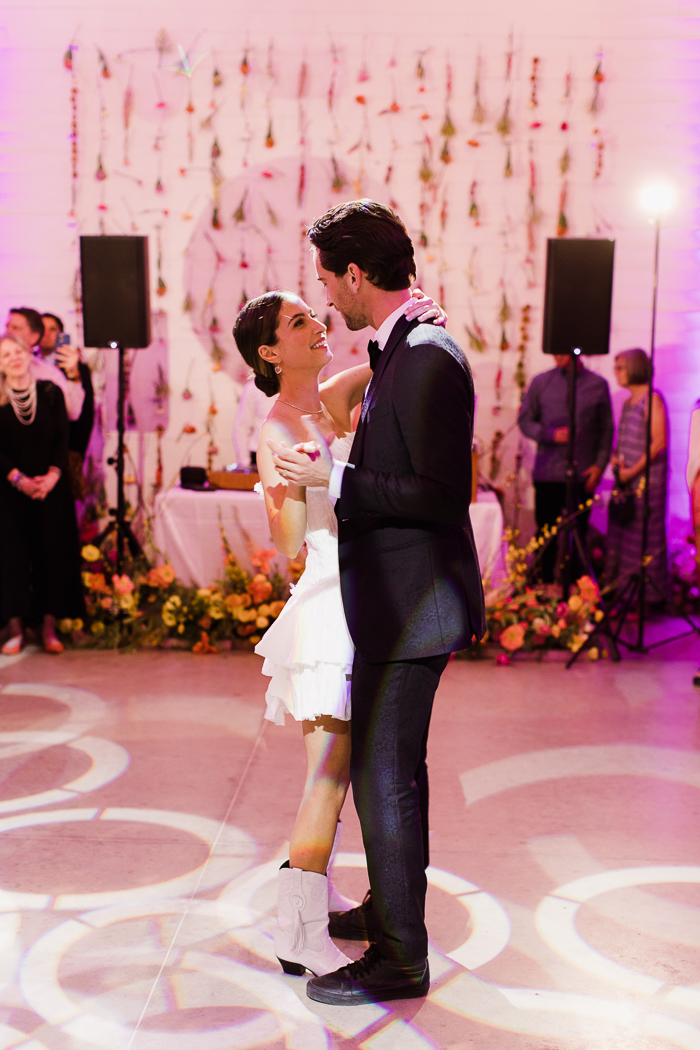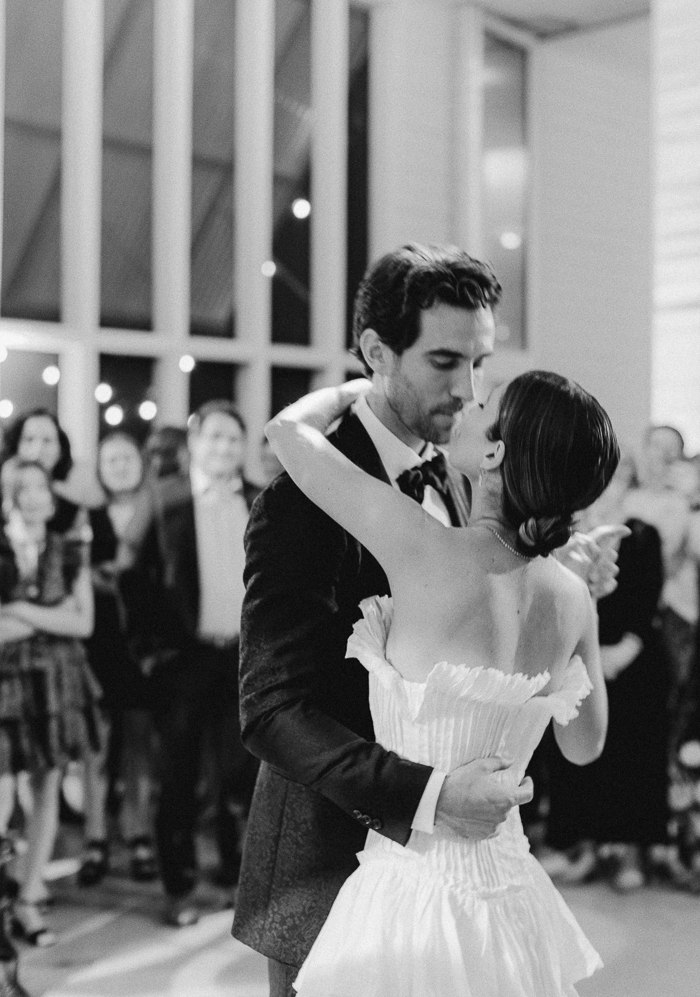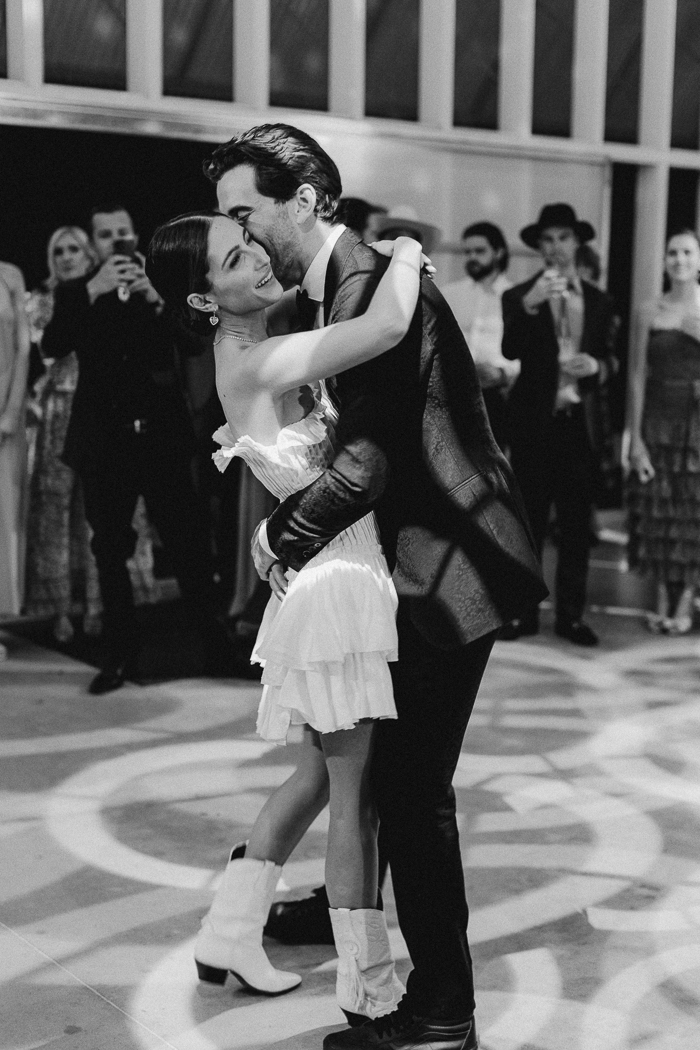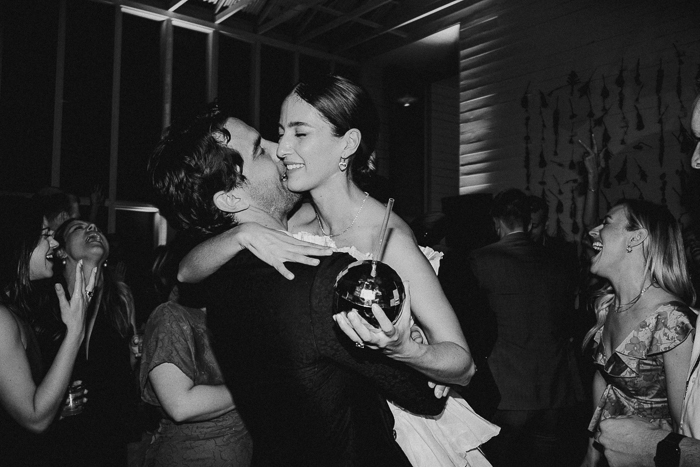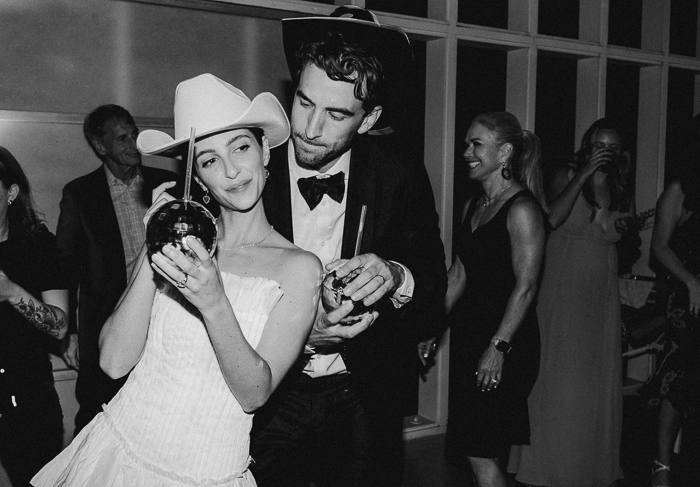 Congratulations to Frannie and August on their wildflower-inspired Prospect House wedding. Junebug member Amber Vickery absolutely nailed capturing all the stunning details and special moments. Draw inspiration from weddings like this by checking out her profile in our directory of talented photographers from around the world.
One of the best things about a blank canvas venue is the unlimited options for unique florals and decor. Keep that in mind when searching for your dream wedding venue. And with the help of your trusted vendor team, any space can be transformed into a celebration you and your partner have always envisioned.