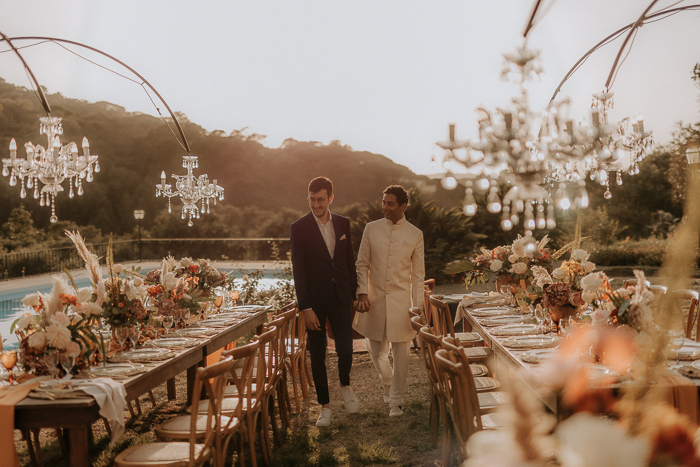 Will and Vijay wanted an intimate and carefree big day, so an elegant boho Quinta de Sao Thiago wedding was perfect for them. It was important for the couple to center their celebration in nature. And by relying on their trusted vendor team, they pulled off a stunning setup using an earthy color palette, dreamy arrangements of pampas and blooms, and rustic chic decor.
Set on the grounds of a 16th-century country house nestled in the heart of the Sintra mountains, the pair chose the perfect location to host a magical weekend with their closest loved ones. In a shady spot in the garden, the couple exchanged vows underneath the trees. Following their intimate ceremony, guests enjoyed the picturesque views of rolling hills and the lush woodland at the poolside reception. Meanwhile, crystal chandeliers hanging over the tablescape elevated the whimsical vibe of the outdoor setting.
The inviting atmosphere and ethereal aesthetic made the day absolutely magical. Every part of this beautiful day was meticulously planned, and thankfully Junebug member It's All About captured all of it. So scroll on to see all the gorgeous details up close—from the pampas installation to the rattan peacock chairs and woven charger plates—and find your favorite ideas for your own boho-inspired outdoor affair.
The Couple:
Vijay and William
The Wedding:
Quinta de Sao Thiago, Portugal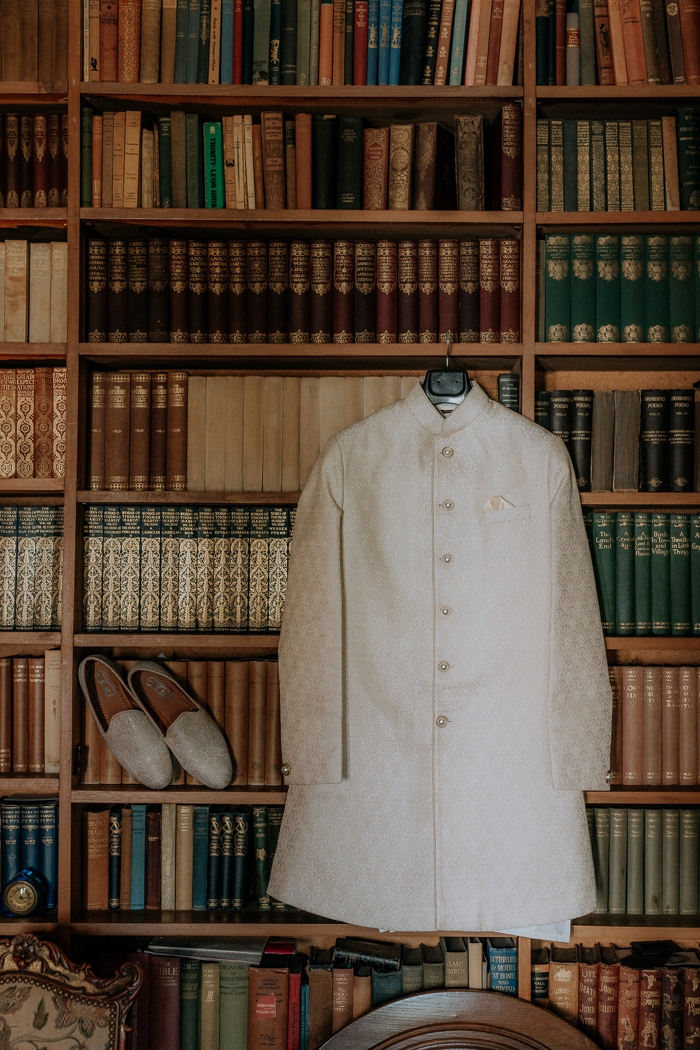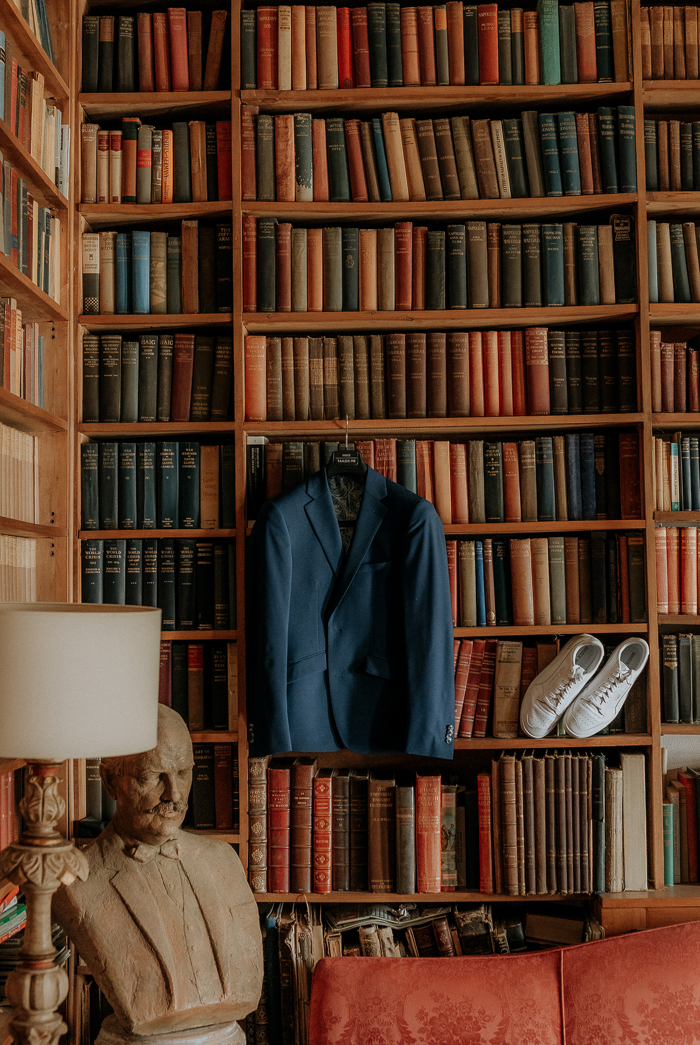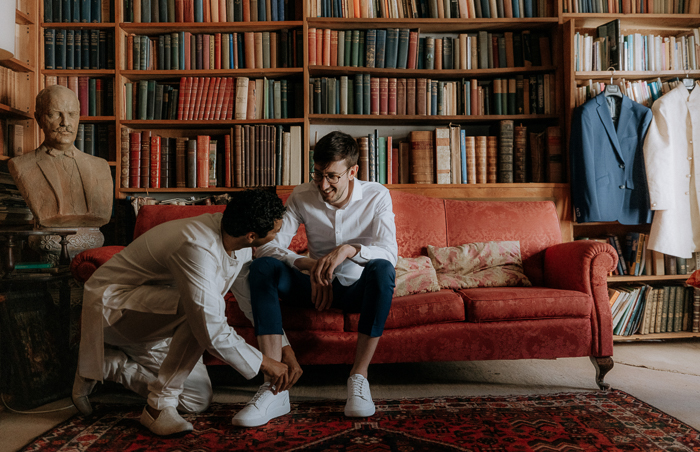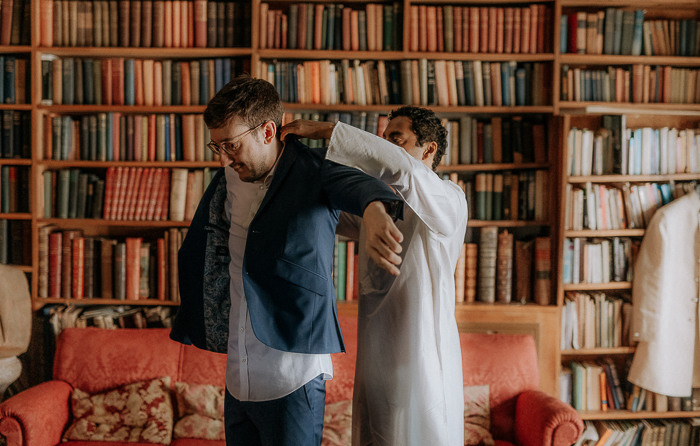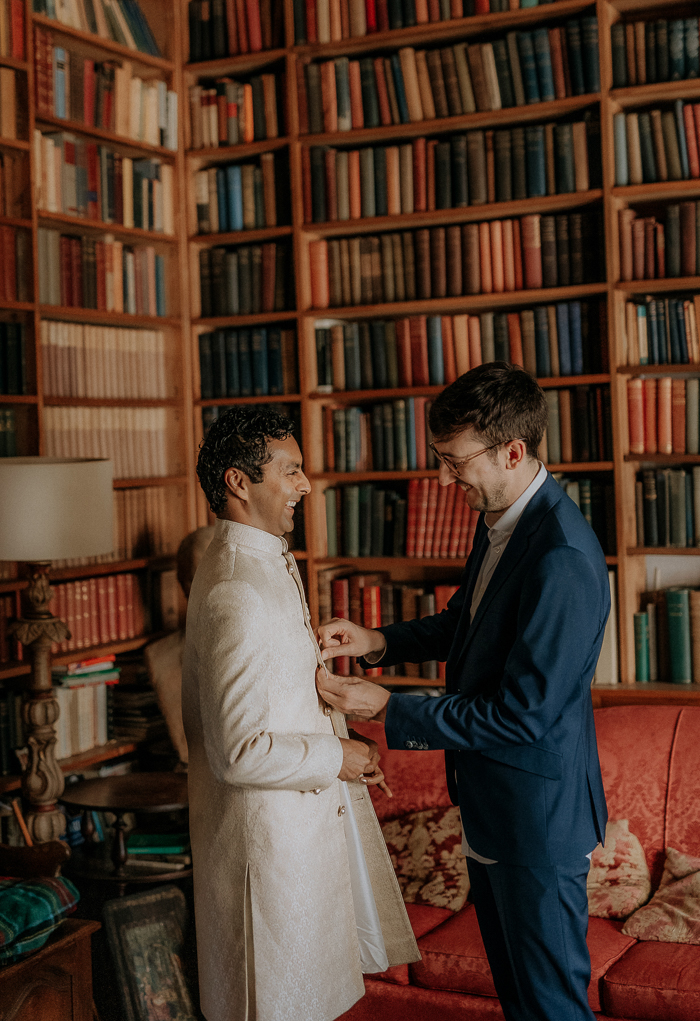 How Their Quinta de Sao Thiago Wedding Came To Be
Will and I wanted an informal, relaxed, and carefree day with a small guest list. Nature was a big part of our plans, and we wanted to incorporate the beautiful surroundings as much as possible. We knew we wanted to get married abroad and have always loved Portugal. We used a venue finder based in Portugal who sent us the details for the Quinta de Sao Thiago, along with a video. We decided to visit on a trip and fell in love with the place. Our venue was perfect—the extraordinary scenery and accommodations and had everything we could require. We wanted a family-friendly wedding, and we are so happy that our nephews, nieces, and friends' children all added their own special part to our day. There wasn't a single aspect of our wedding that we did not love, from the delicious brunch and outdoor seating to the cake and sparklers. All of it was marvelous.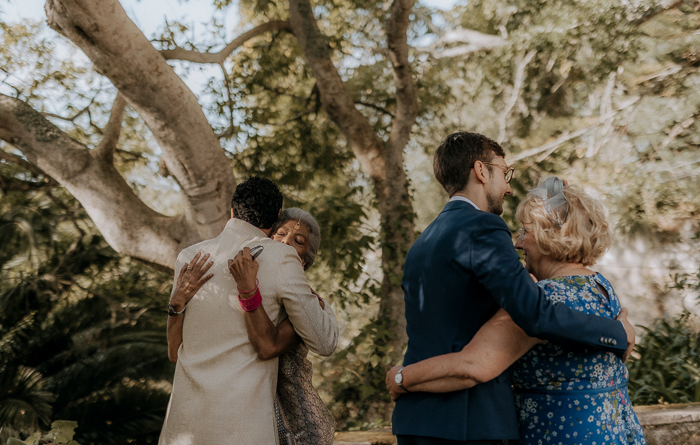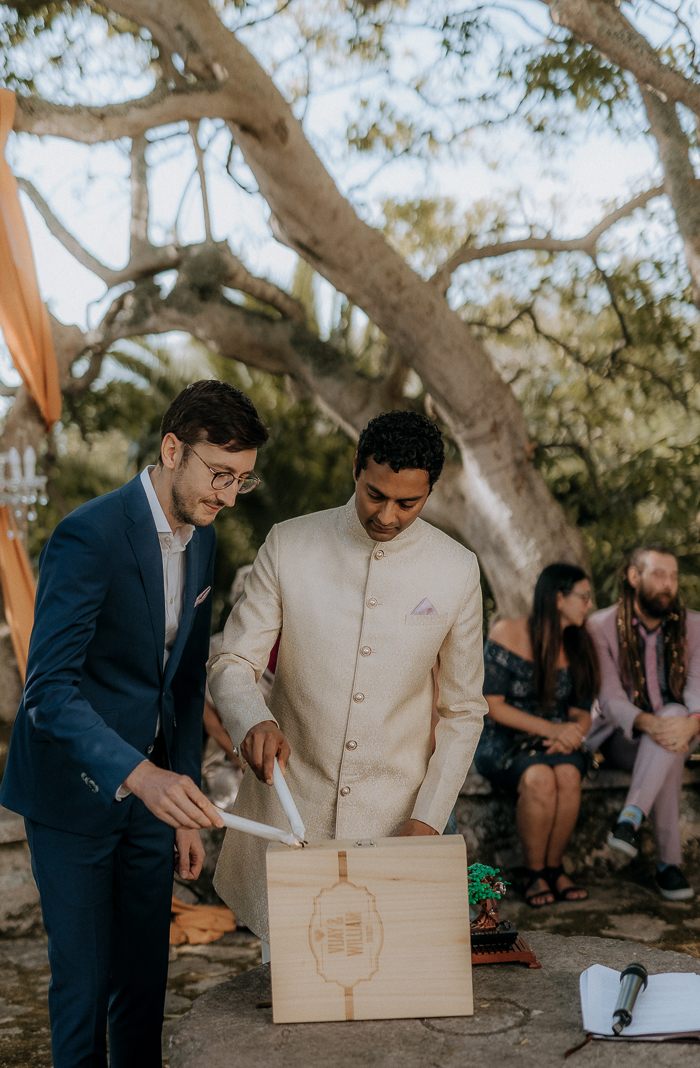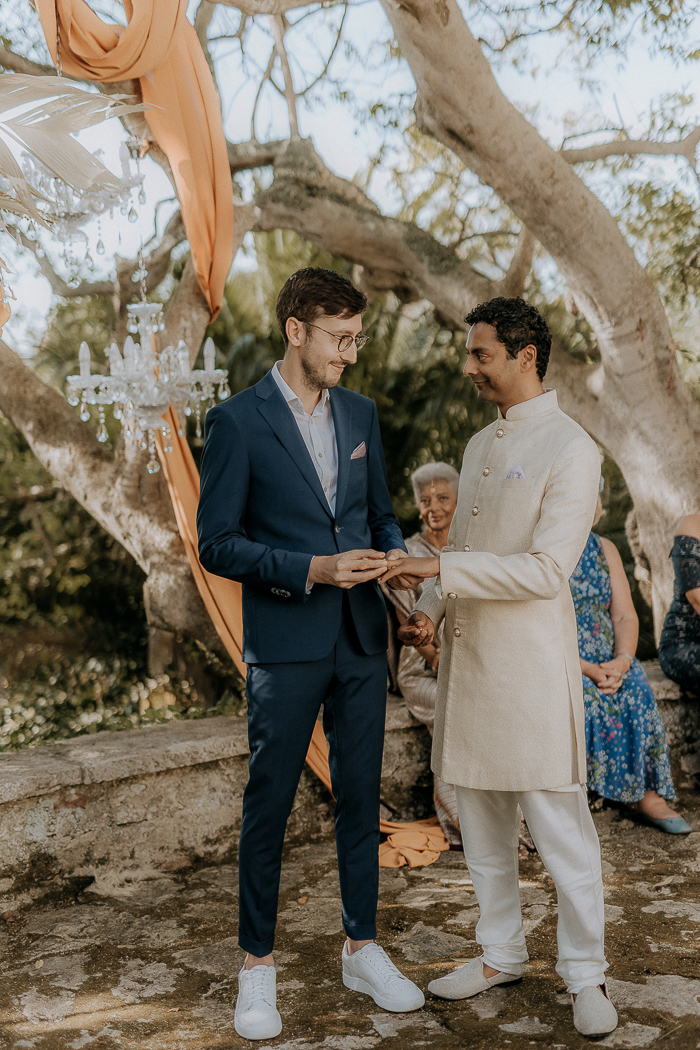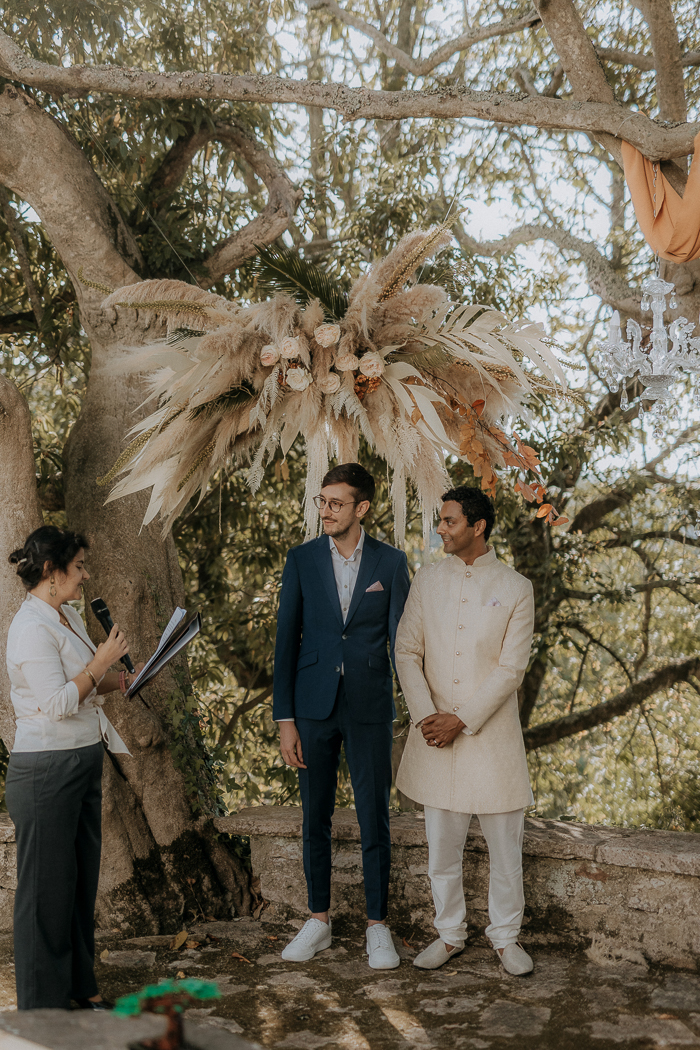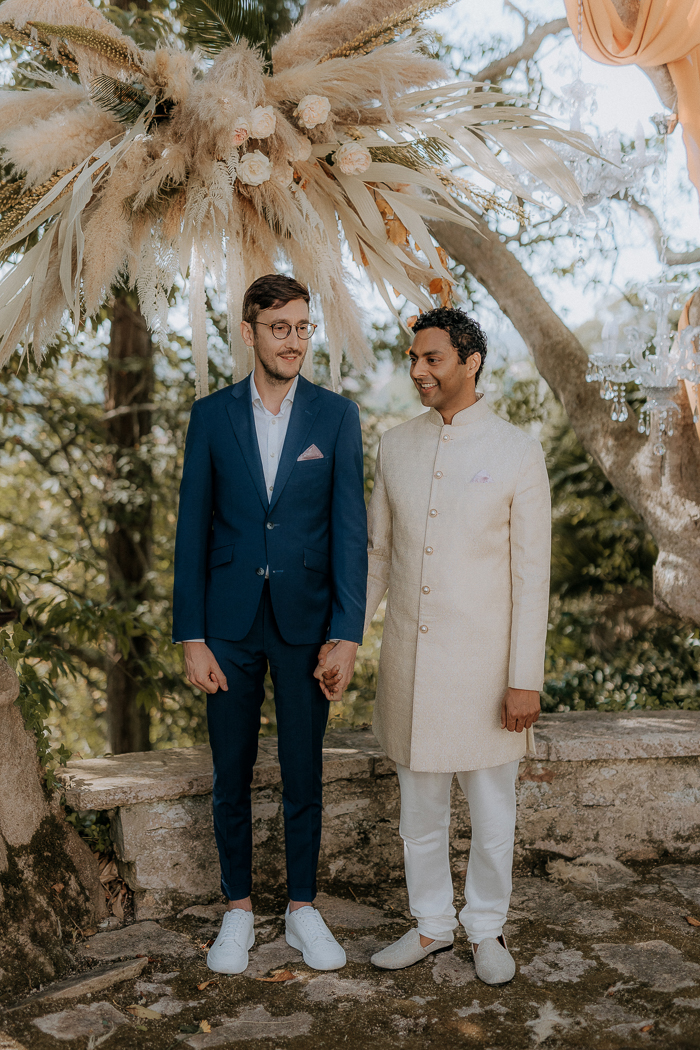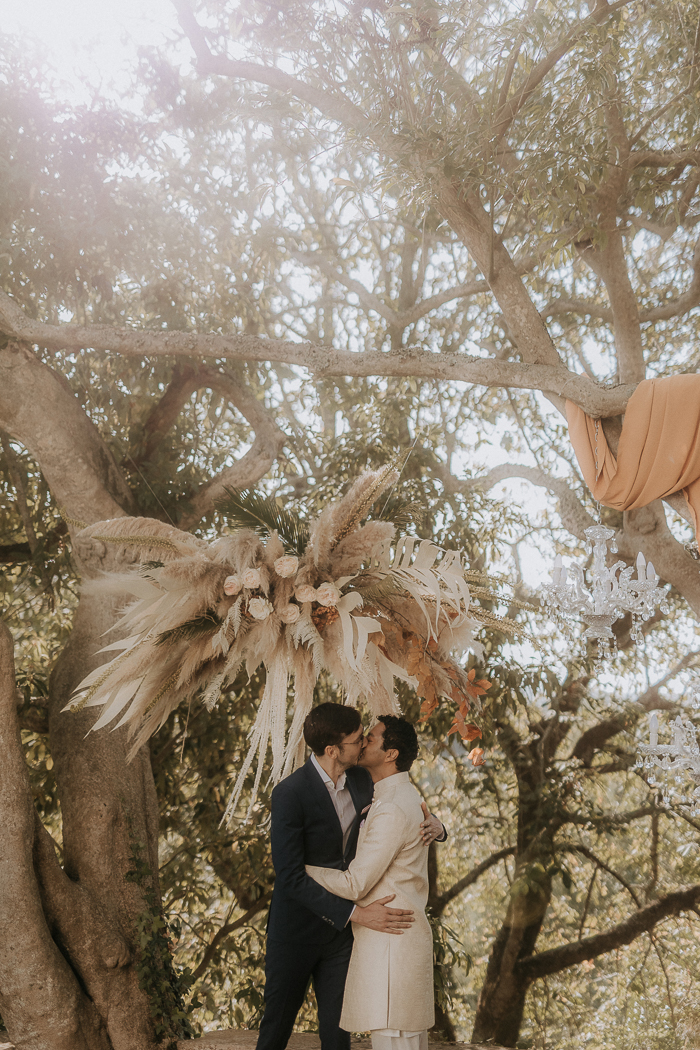 Trusting Their Planner To Create A Memorable And Stunning Ceremony Setting
Our most memorable moment was the actual wedding ceremony. We let our wedding planner create the setting and atmosphere for our ceremony with just a few details of what we had in mind. It was beyond what we expected and was a secret, as both Will and I had not seen the setting beforehand. It was breathtaking for us both, and one of our guests compared it to a movie scene. Our time capsule was a wonderful addition to the celebration, filled with beautiful wine from Portugal and handwritten messages from our guests. We intend to open this on our anniversary, drink the wine, and read the lovely messages.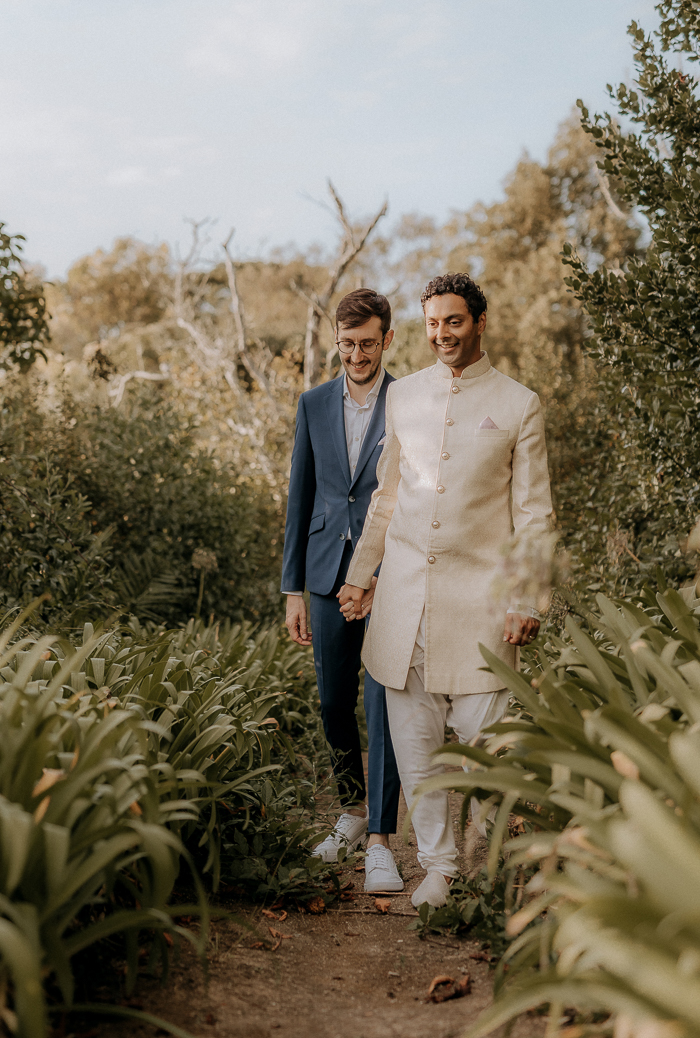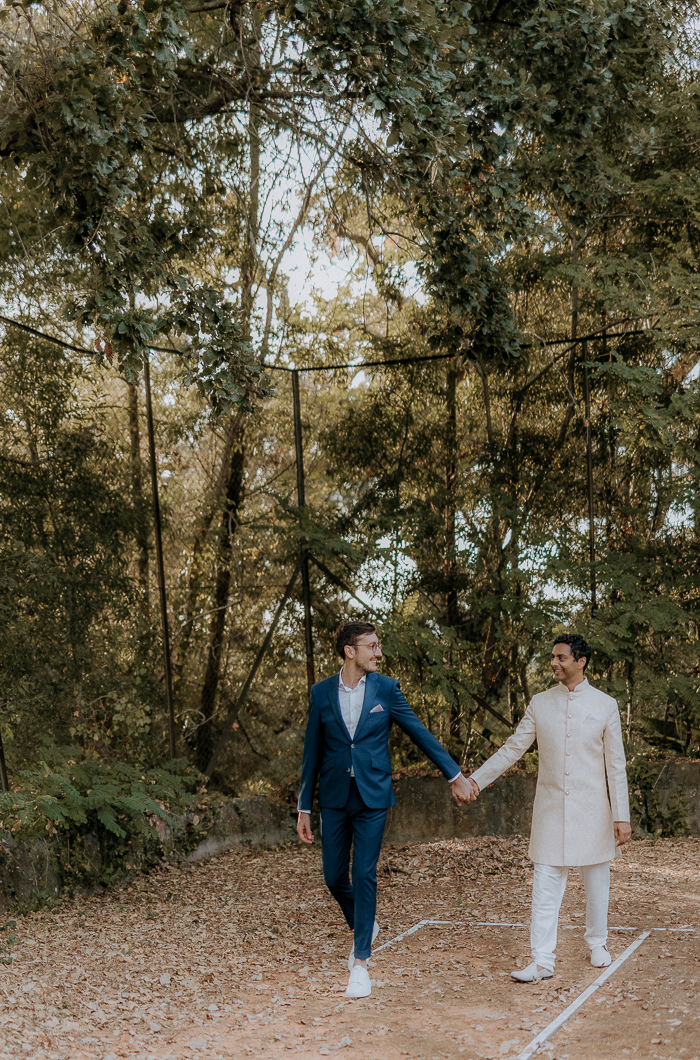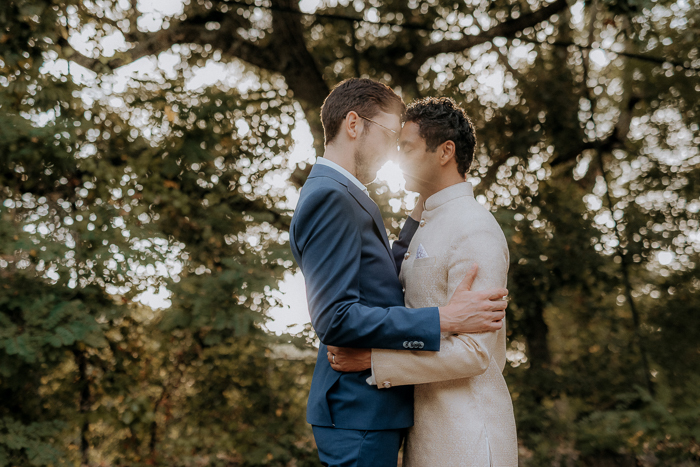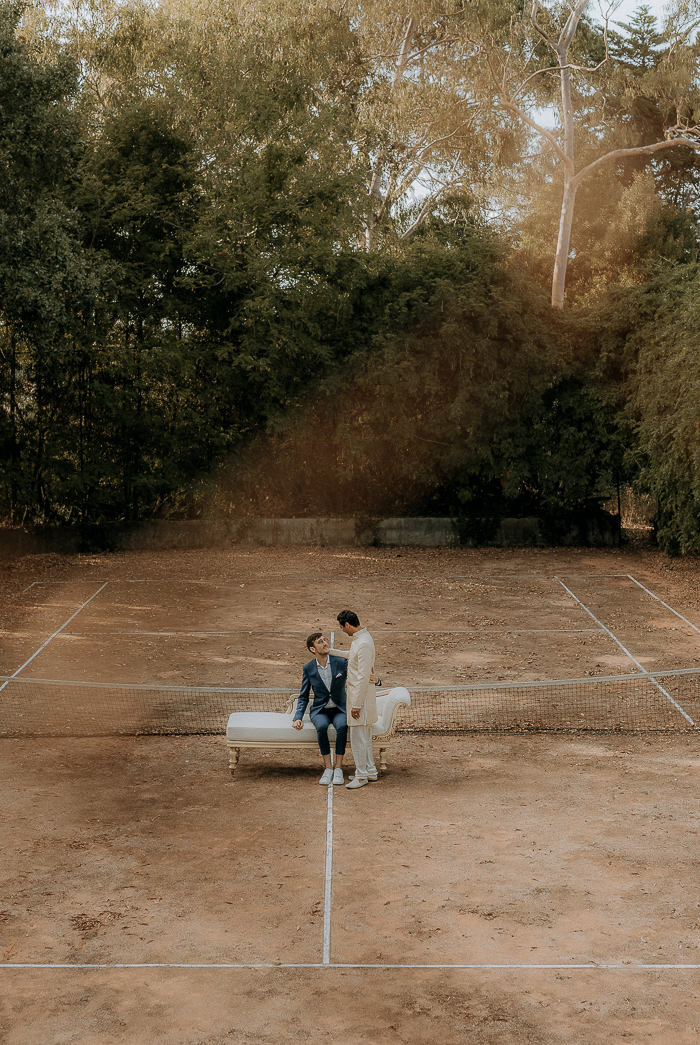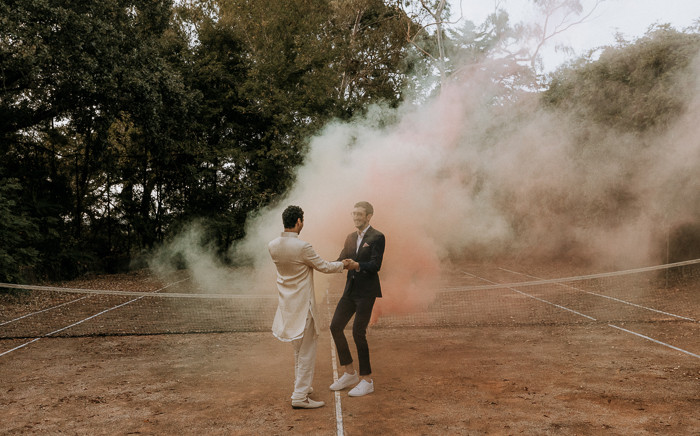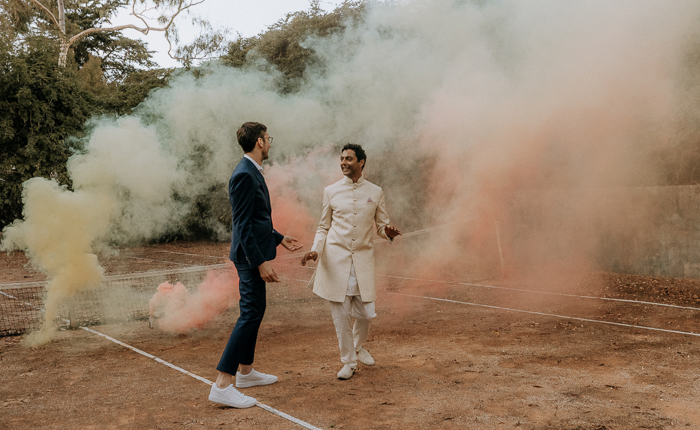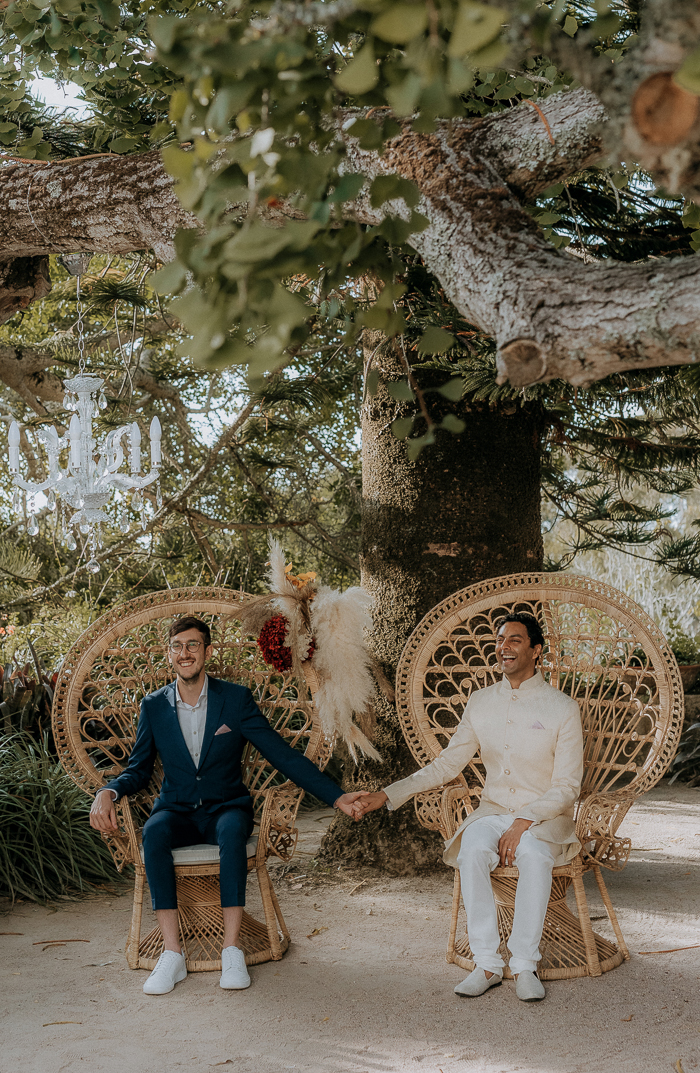 Choosing Attire That Lets Their Personalities Shine Through
Vijay wanted to celebrate his Indian heritage, so he wore a traditional sherwani, and his family wore Indian suits. I wore a relaxed, informal suit, and we told our guests to wear whatever was comfortable. Some dressed up for the occasion others wore shorts and flip-flops.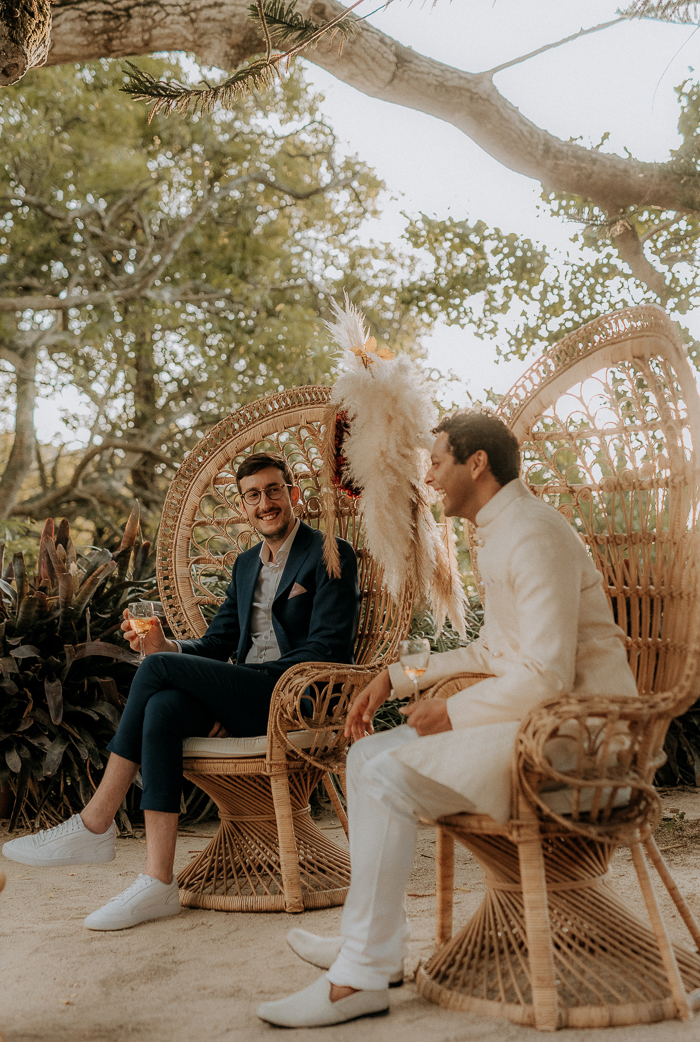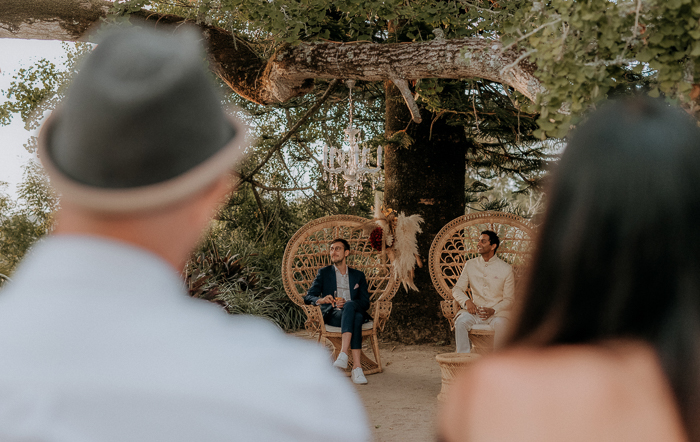 How They Created Their Wedding Budget
We had a budget in mind and tried as hard as possible to stick to it. We always kept in mind that there were extra things that we didn't think of, so using a wedding budget planner can help. We kept costs down as much as possible by completing some stuff ourselves, like our wedding invites.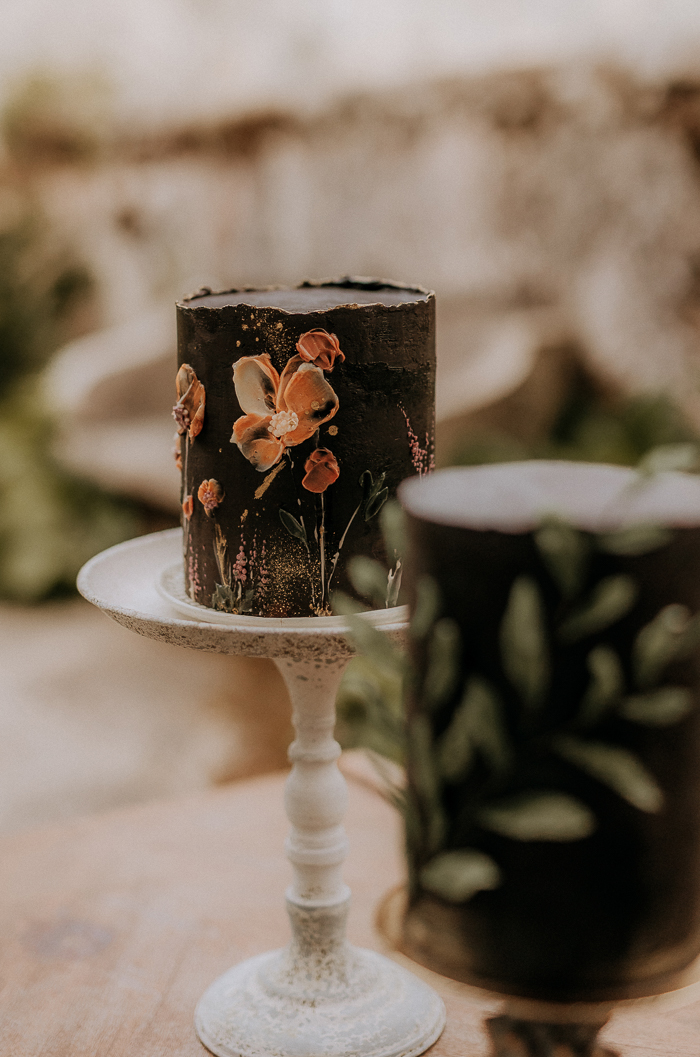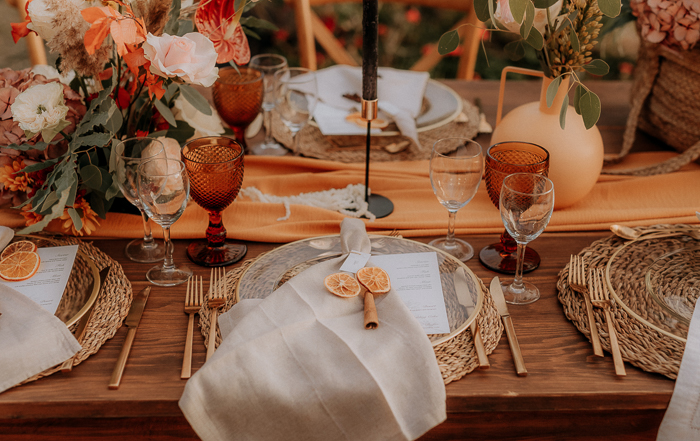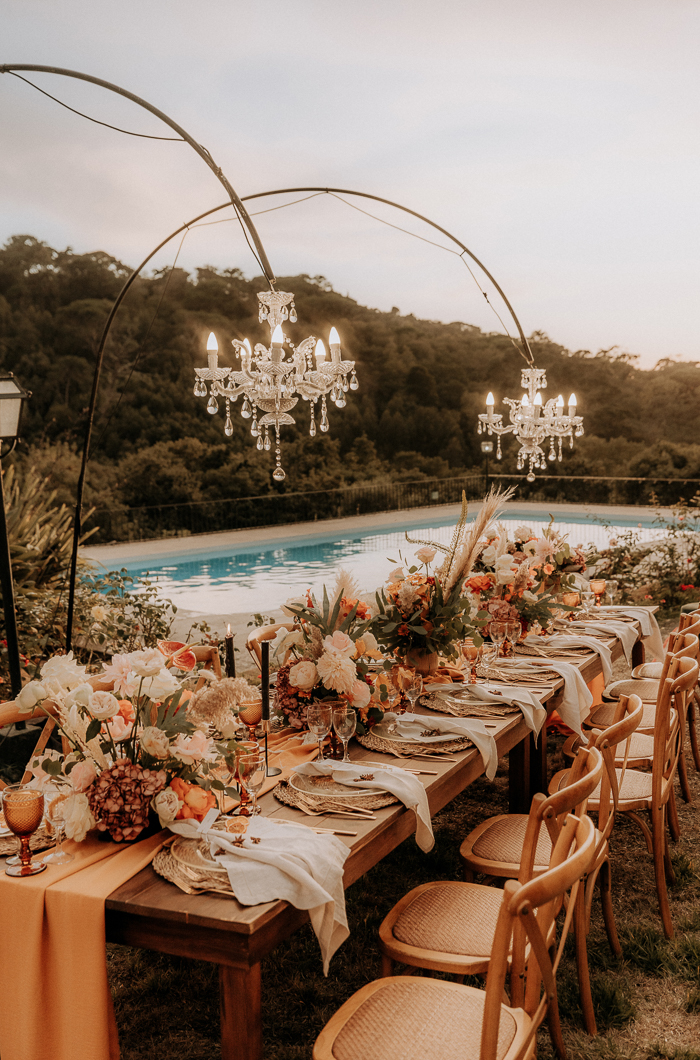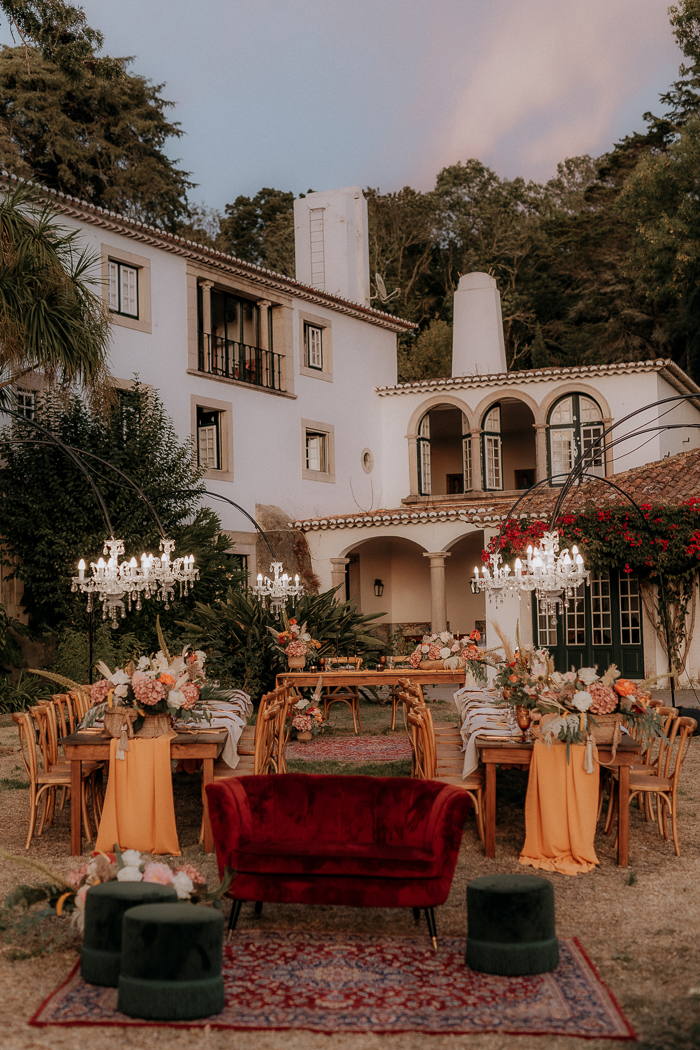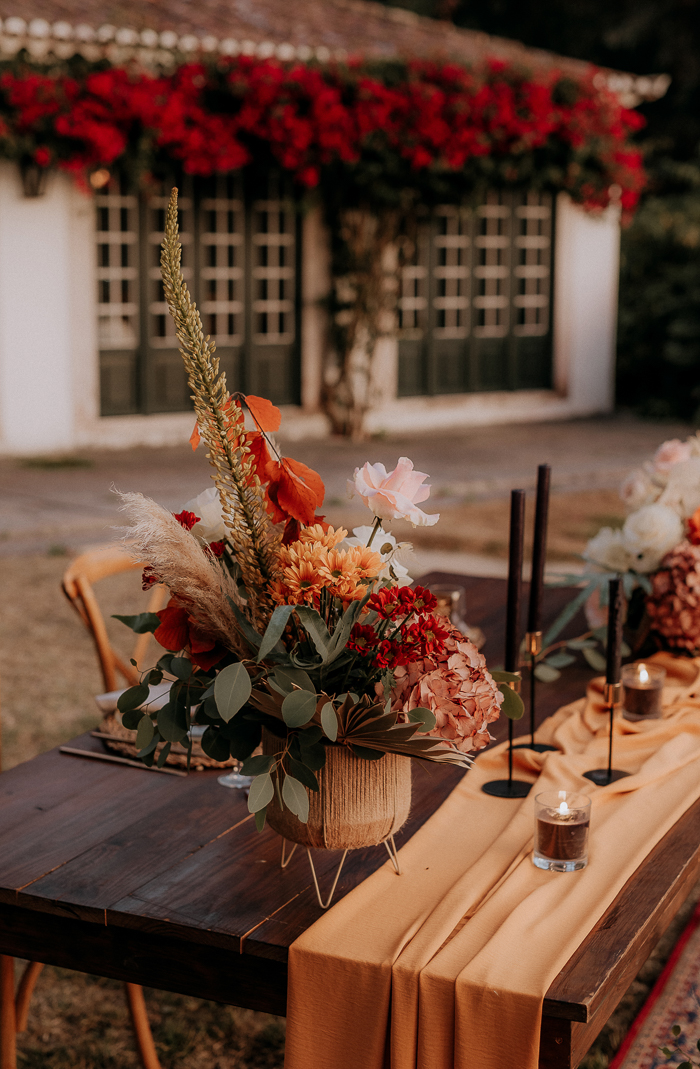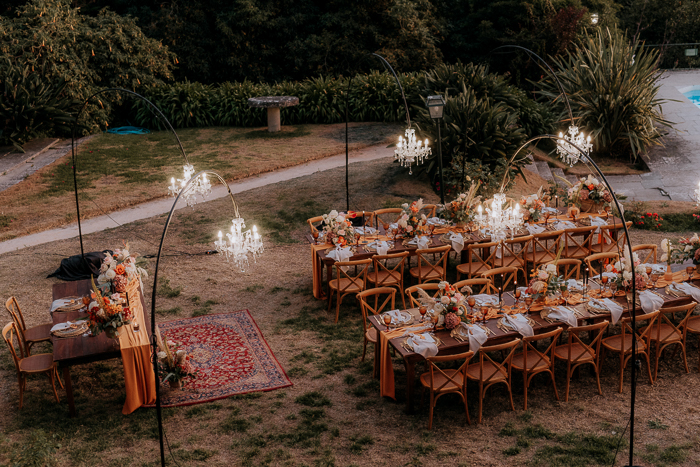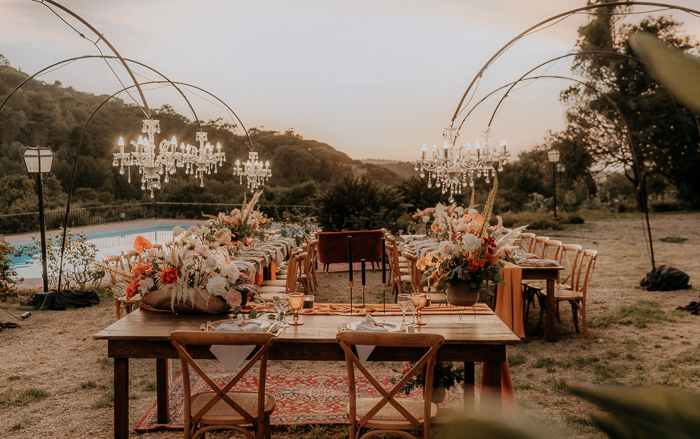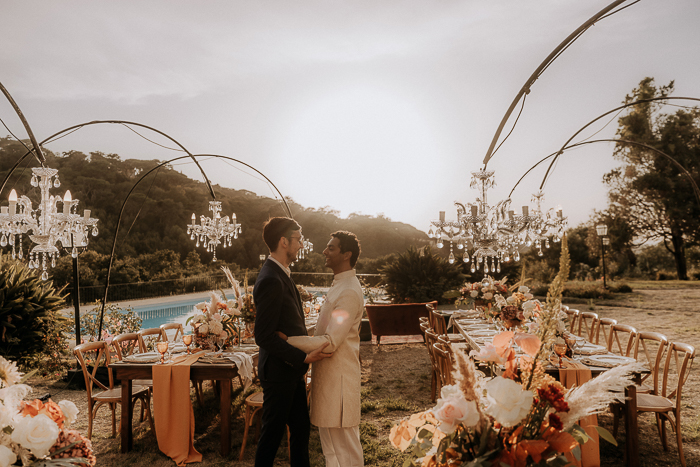 Advice From The Newlyweds
For us, it was more than a wedding. It brought our closest family and friends together to help celebrate our partnership and enjoy a weekend with us. And everyone involved in our wedding needs to be congratulated on providing us with the wedding of our dreams. Our advice to other couples who are just starting their wedding planning journey: the day will come, and it will be a blur. So remember to pause and take in every moment if you can!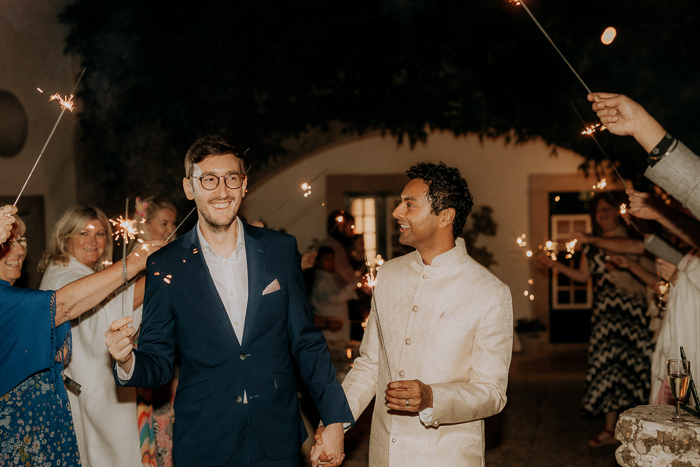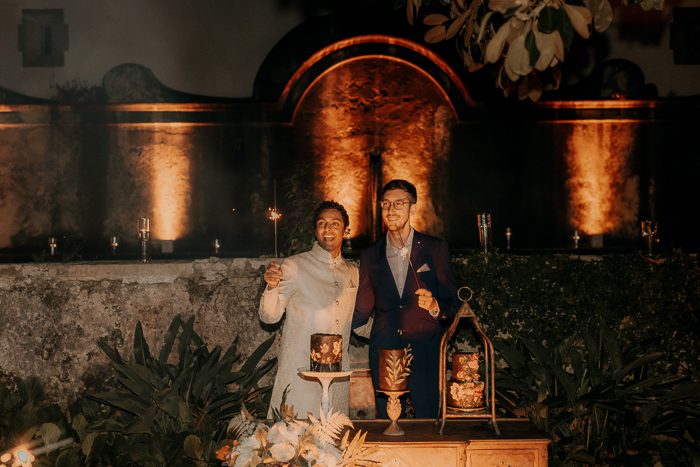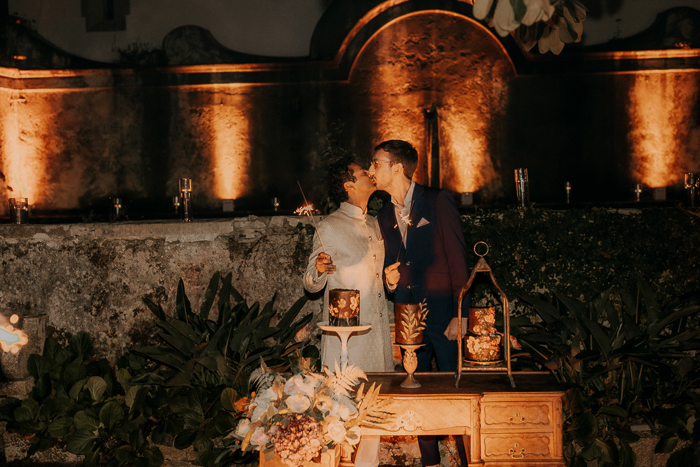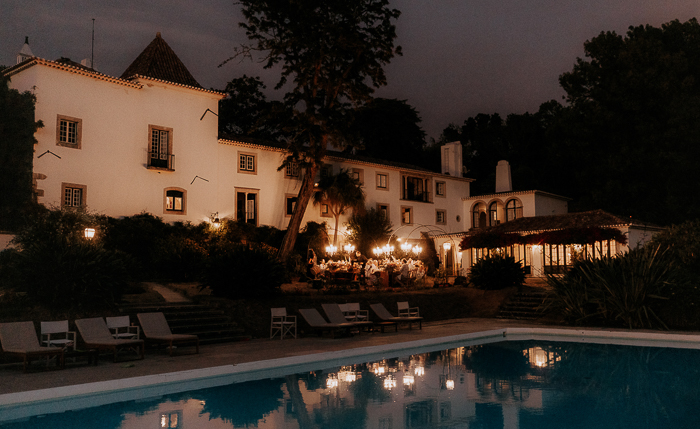 Congratulations to Will and Vijay on their elegantly boho Quinta de Sao Thiago wedding. And a special shoutout to Junebug member It's All About for capturing every beautiful moment and stunning detail soon-to-be-wed couples can use as inspiration. To see more incredible weddings like this one, check out their profile in our directory of the world's best wedding photographers.
One of the first big decisions when it comes to planning your wedding is decorating your venue according to your vision. Whether you're looking to add a few special touches or want to go all out with your chosen theme, use our decor guide, along with the expert advice of your trusted team, to help you get started.