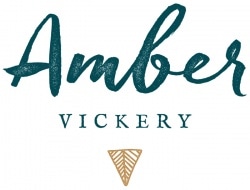 Best Wedding Photographers in Austin, Texas
Amber Vickery
6 REVIEWS
About
MEMBER SINCE 2017
I'm Amber. An adventurer, flea market addict, mid-century art enthusiast, folk music lover, fur-mama to a rambunctious aussie dog named Scout (who has my whole heart) and a lover of all things colorful. Oh and I'm almost a bride-to-be myself! It's a fun ride, right?! Ok, minus all of the planning, that is not fun, so I get it!
I grew up with a camera at my hip from the age of 14. I started out on a film camera and printing in the darkroom, so I do take a lot of inspiration from black and white film photography - combined with my love of vibrant hues, my style has become a unique mix which I like to call "vibrantly soulful". I received my BFA in Photography and took off with my business after that! I am proud to say I have been in business for 9 years.
My clients know what truly matters on their wedding day - they appreciate the beautiful details (I still gasp when I see a beautiful bouquet or shoes) but they prioritize the candid memories with friends and family. In 50 years I want you to look at your images and feel all the emotions all over again and revisit all of the faces of everyone you love celebrating your love. It's a priority to me to not only document your love, but to also document your favorite people celebrating your love too. How incredible it is to have one day where you can pull together all of your favorite people in one place to celebrate something so beautiful? I feel honored to to be there to capture that for you.
My biggest goal is for my work to feel organic and truly capture the essence of my clients. I want you to be you. I want to capture all of the affection, all of the romance, and all of the magic of your big day in the most unique and candid way.
My favorite weddings are laid back + intimate affairs, whether it be outdoors or inside a unique space. I love couples who forge their own path, stay true to who they are, and let their love shine versus falling in line with trends and traditions. Also, I can't deny, I love a great DIY wedding!
When it comes to your wedding, I would be nothing short of honored to capture the big special parts and the little moments in between. Let's get to know one another better. Connect with me + tell me about your love and the celebration you are planning. I look forward to it!
Amber
Why couples love Amber Vickery
Alison R.
Houston, Texas
Reviewed on Jul 29, 2020
Amber's work is fantastic and speaks for itself. Her stunning images and distinctive style are more than enough to recommend her as a photographer for any occasion, but the real reason to book Amber Vickery is Amber Vickery. We were lucky enough t...&nbsp &nbsp Read More
Molly M.
Austin, TX
Reviewed on Jul 28, 2020
Amber did our engagement/ wedding photos and two family sessions since then. She is such a lovely person to work with and a very talented, artistic photographer. I highly recommend her!
Kayla R.
Barr mansion
Reviewed on Jul 28, 2020
Amber shot my wedding, engagement and several family sessions. She is the best. She always makes my family (who hates pics) feel so comfortable. The photos all have exceeded my expectations. I still get compliments on my wedding photos anytime someo...&nbsp &nbsp Read More
Shae S.
Rancho Mirando - Fischer, TX
Reviewed on Apr 15, 2020
We had the pleasure of Amber documenting our big day and we couldn't be happier! She got all the key shots we were looking for, she was kind and direct and very easy to work with. My husband was especially impressed with her being in the middle of ...&nbsp &nbsp Read More
Victoria S.
Big Sur, California
Reviewed on Apr 15, 2020
Amber went all the way to Big Sur to shoot my small wedding on the beach. She was able to get the most beautiful pictures that I will forever hang on my walls. She's truly an artist!
&nbsp + See More Reviews
Request Information
Thank you for your submission. We will be in touch soon!
X

Email Sent.