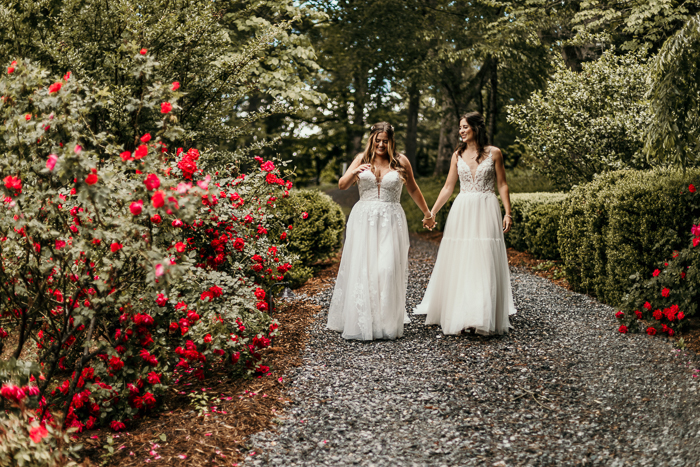 In the beautiful mountains of North Carolina, Lydia and Becca's love story blossomed, leading to a stunning engagement. Enchanted by Asheville's natural beauty and allure, they knew it was the perfect choice for their dream wedding. Opting for an intimate celebration, they carefully curated their guest list, inviting only their closest family members. This allowed them to fully cherish every moment without distraction. Drawing inspiration from the beauty of nature and a carefree sense of joy, they envisioned an outdoor Asheville B&B wedding adorned with delicate flowers and exquisite details.
Despite the expected rain, the sun appeared just in time for their ceremony. While exchanging vows, a gentle rain showered them, followed by a beautiful rainbow spanning the mountains. As the festivities continued, they transformed the pergola into a magical space for the reception with glowing string lights. Utilizing the same round backdrop adorned with lush blooms, their tablescape came to life with delicate gauze runners, handcrafted amethyst place cards, and elegant gold candlesticks, creating a dreamlike atmosphere.
With an small guest list and meticulous attention to meaningful elements, their celebration was truly extraordinary. Every heartfelt moment and beautiful detail was expertly captured by Junebug member The Wayward Wanderess, immortalizing the magic of their special day. As you scroll through their story, get ready to be captivated. This wedding will make your heart skip a beat.
The Couple:
Lydia and Becca
The Wedding:
Biltmore Village Inn, Asheville, North Carolina, United States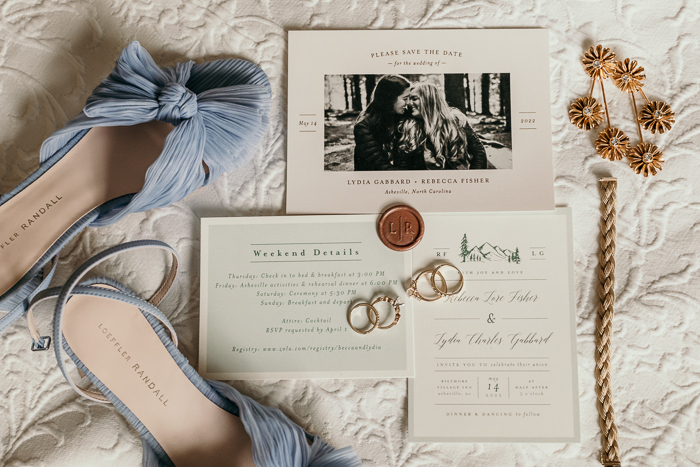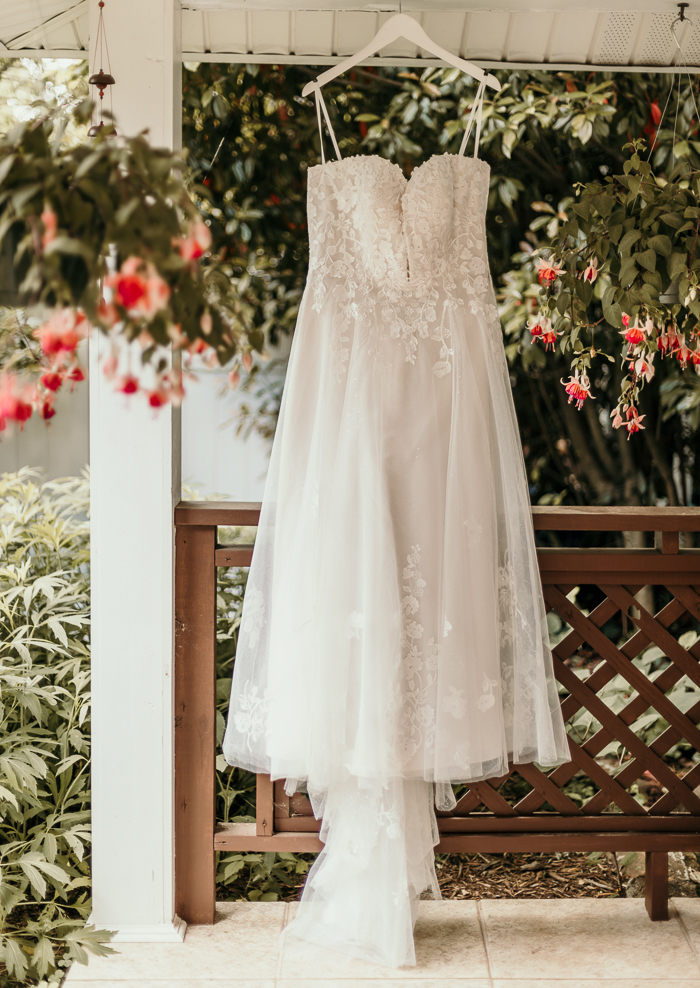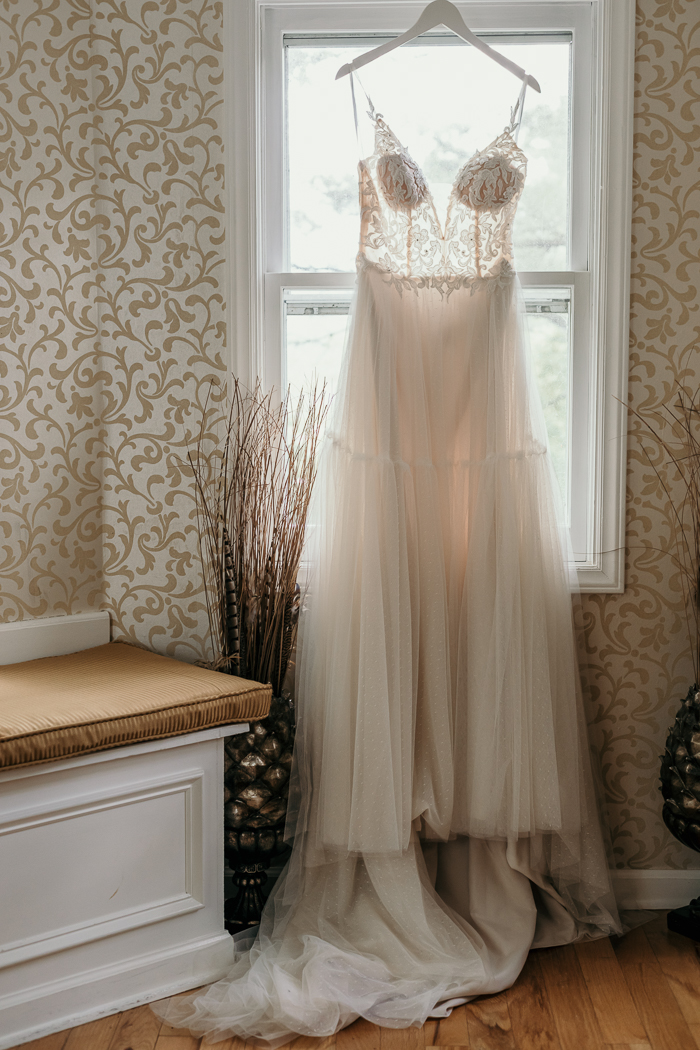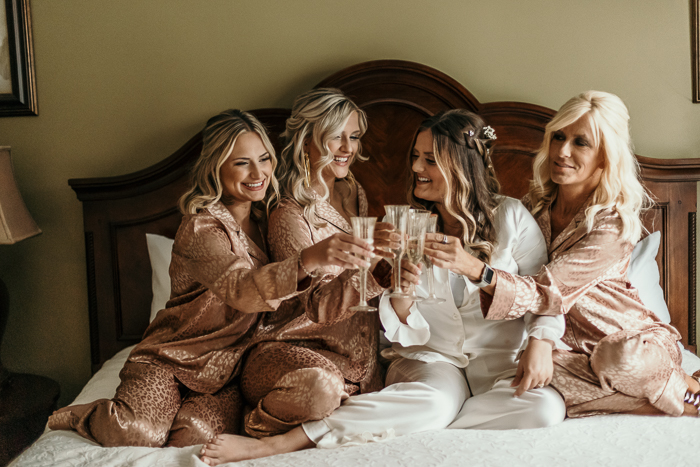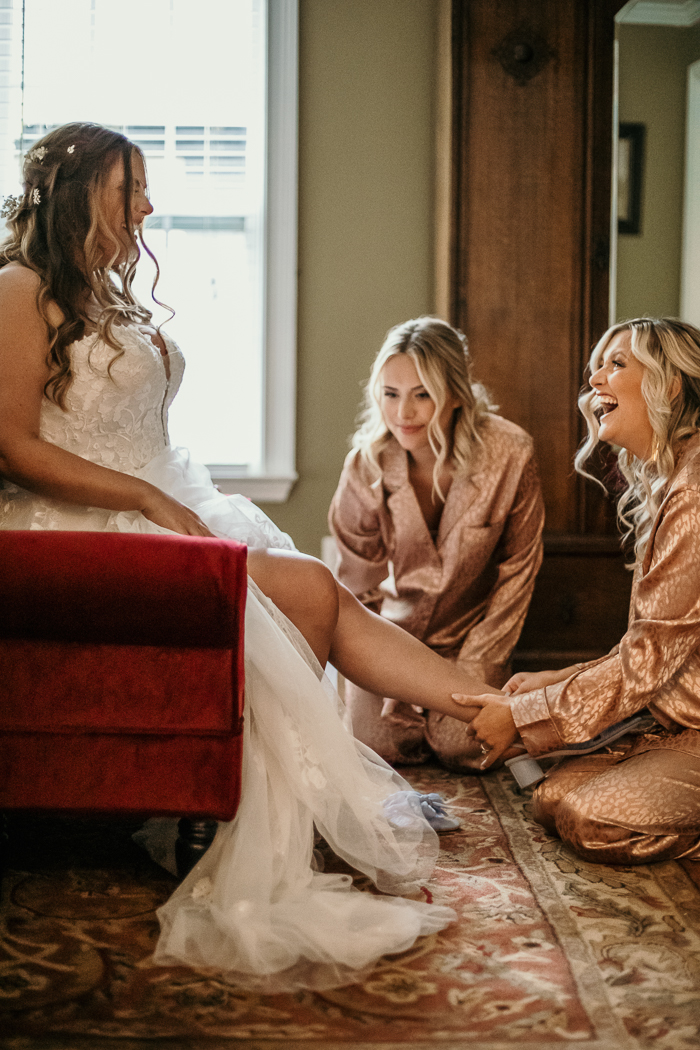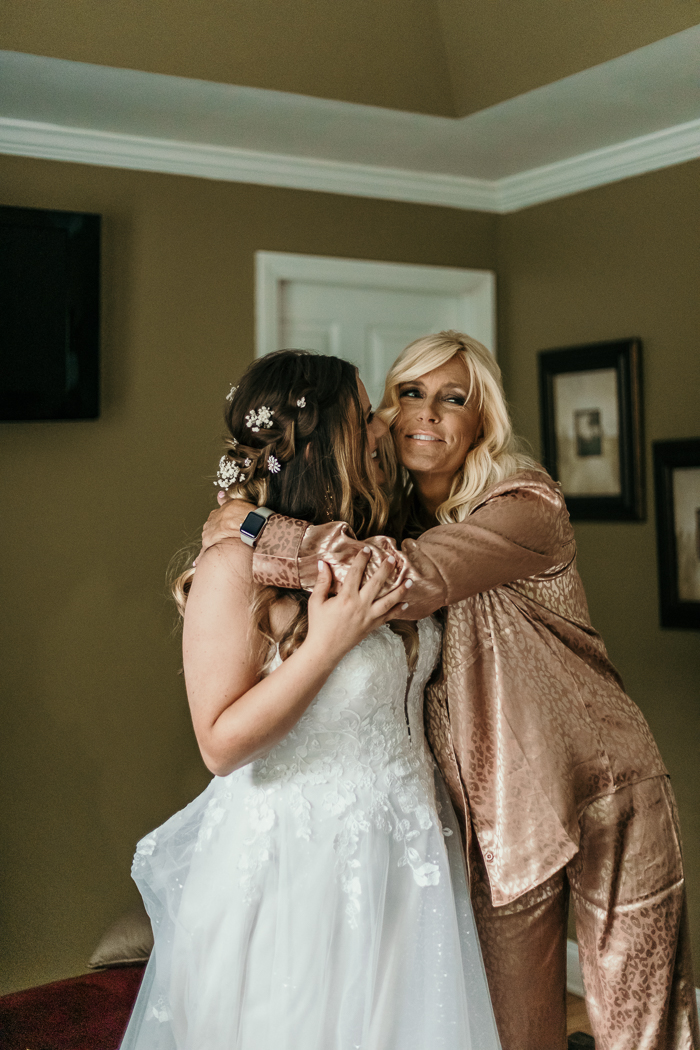 The Inspiration Behind Their Boho Asheville B&B Wedding
First, we spent an afternoon creating a vision board with magazine clippings. We didn't put much thought into it and instead, let our emotions guide us. Upon viewing our vision board, it became apparent that we both desired an outdoor wedding with exquisite details and flowers—a nearly ethereal, feminine ambiance. We also share a deep love for the mountains of NC, where our engagement took place, leading us to choose Asheville as our wedding location. We had already decided on an intimate wedding. By exclusively inviting immediate family, it allowed us to focus more on the finer elements. When we discovered the Biltmore Village Inn, everything fell into place. Lydia spent a year immersed in Pinterest, exploring "bohemian" and small wedding ideas. We began collecting various items, such as a gauze table runner, eclectic gold candlesticks, and amethyst crystal nameplates for our guests.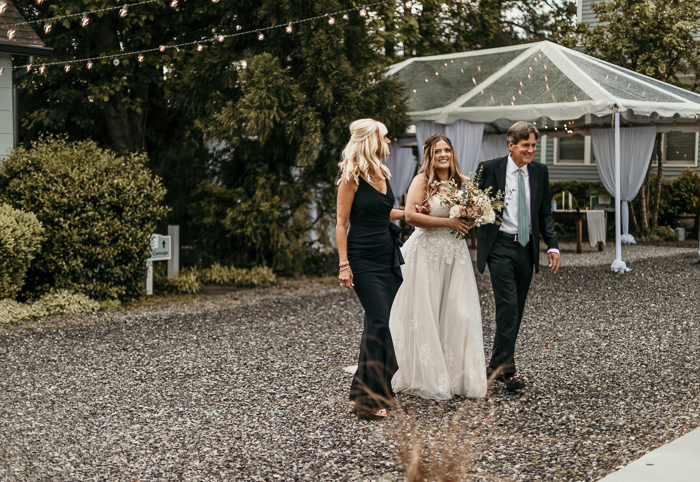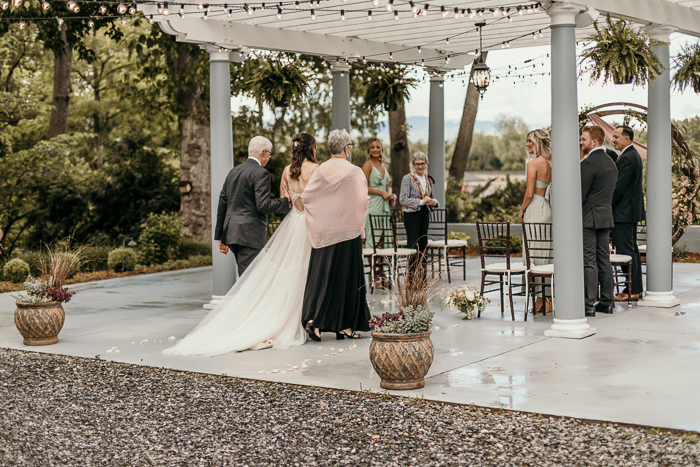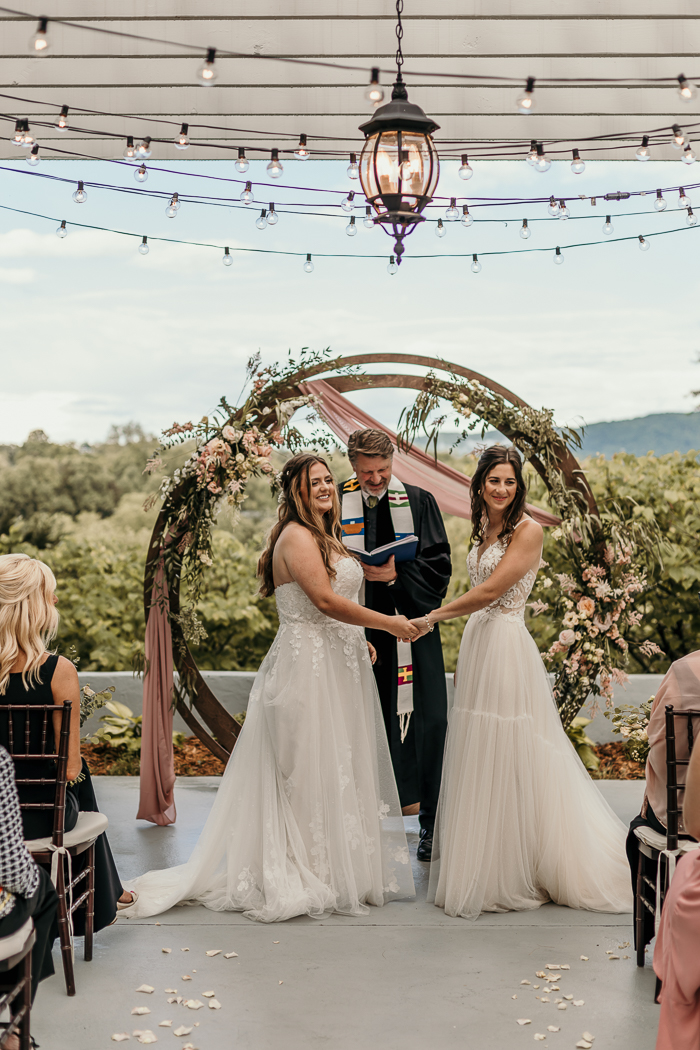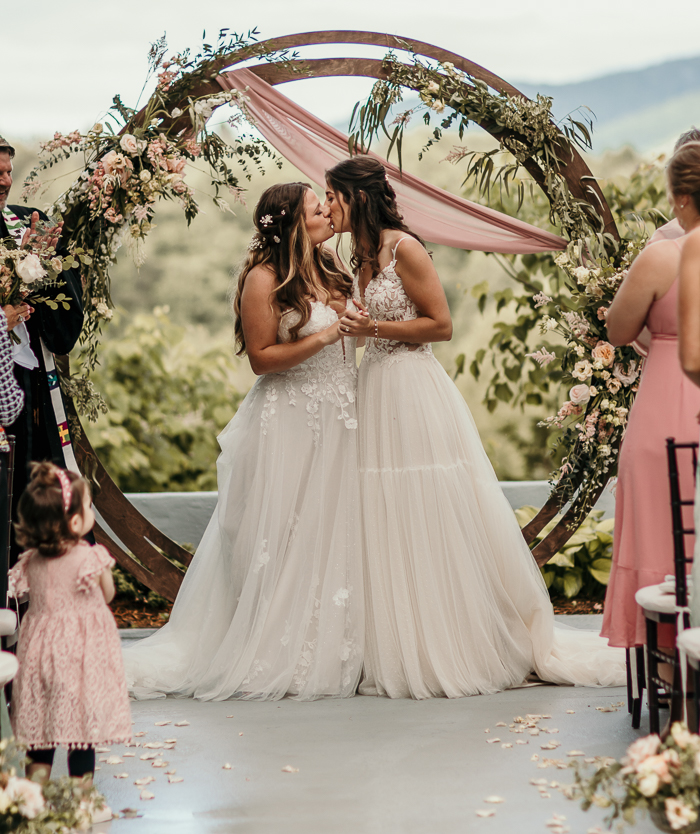 How They Came Across The Biltmore Village Inn
We wanted a mountain view and a place where everyone could stay. We googled bed and breakfasts in Asheville and found the perfect place, Biltmore Village Inn. After one visit to the beautiful grounds and a chat with Monica, the innkeeper, we knew we had found our venue.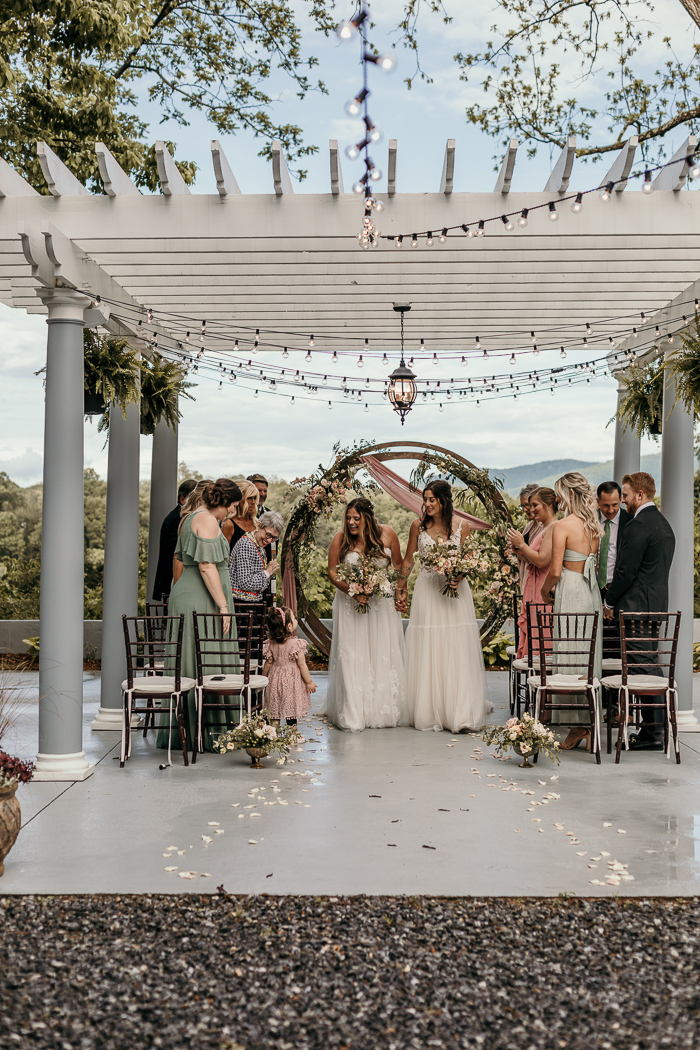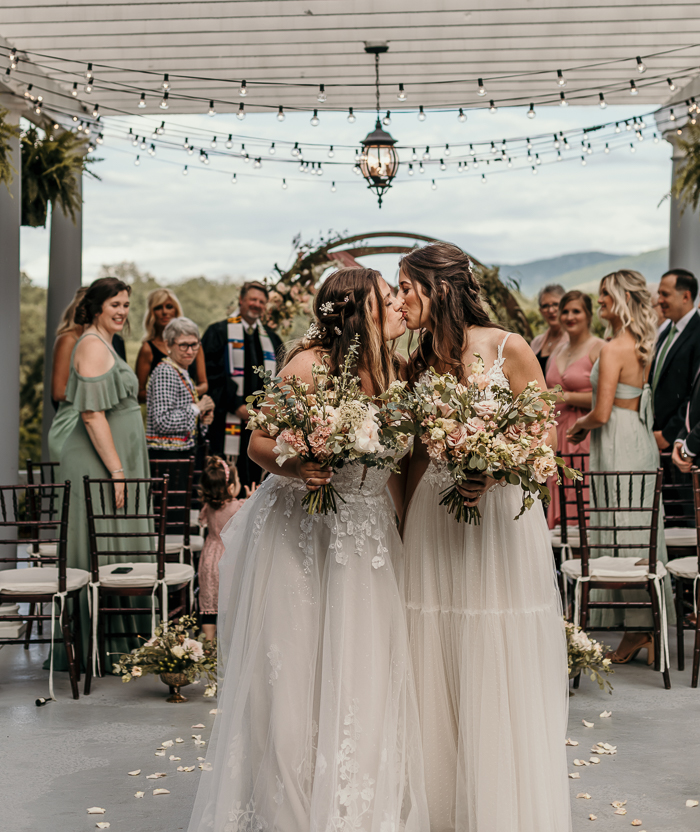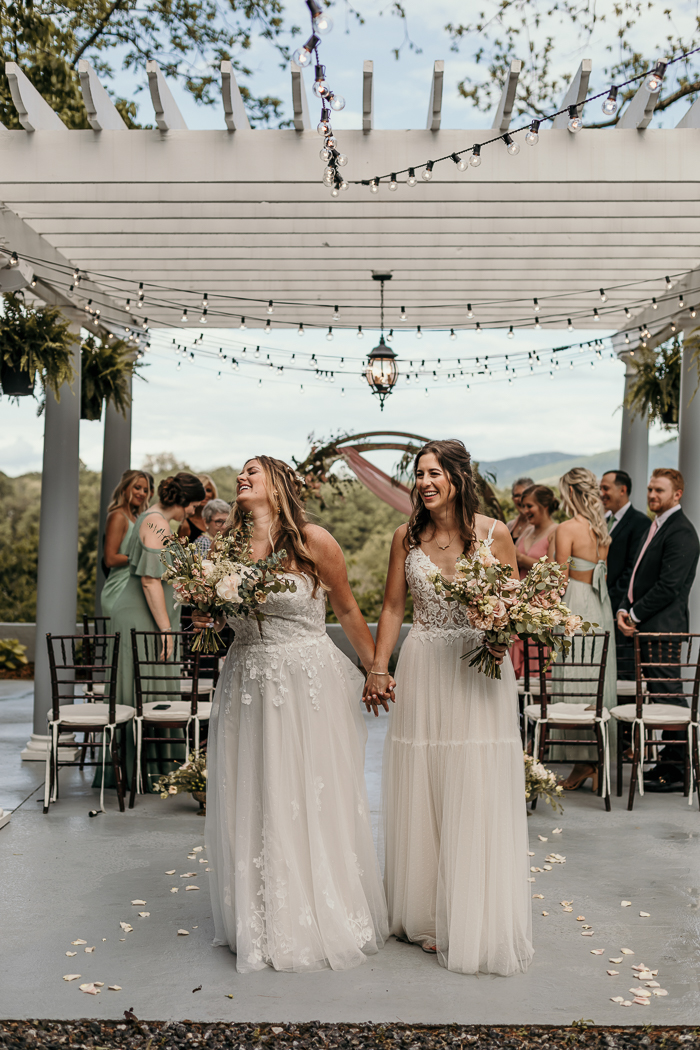 An Unforgettably Perfect Rainy Ceremony Complete With A Rainbow
The day (actually, the entire weekend) was flawlessly perfect and remarkably stress-free. However, the most unforgettable aspect was undoubtedly the ceremony. The breathtaking view of the mountains provided a spectacular backdrop, and we were blessed with an incredible weather moment. Despite a forecast of a 100 percent chance of rain, the sun miraculously emerged just before our ceremony commenced. The most remarkable part occurred during the exchange of our vows, as a gentle sprinkle of rain graced us, followed by a magnificent rainbow stretching across the mountains.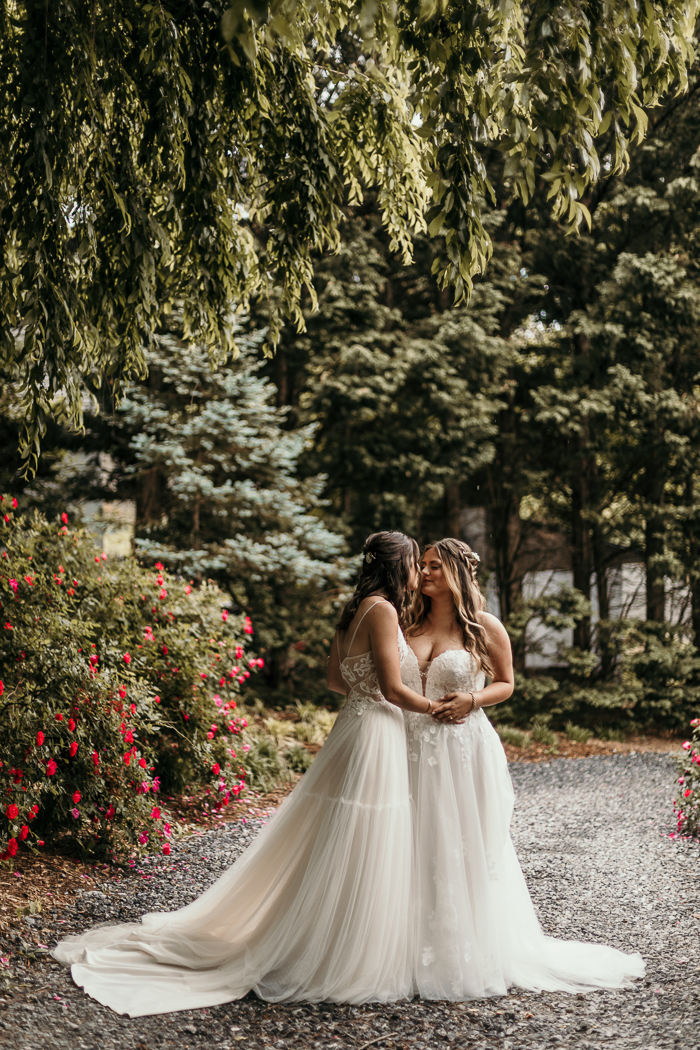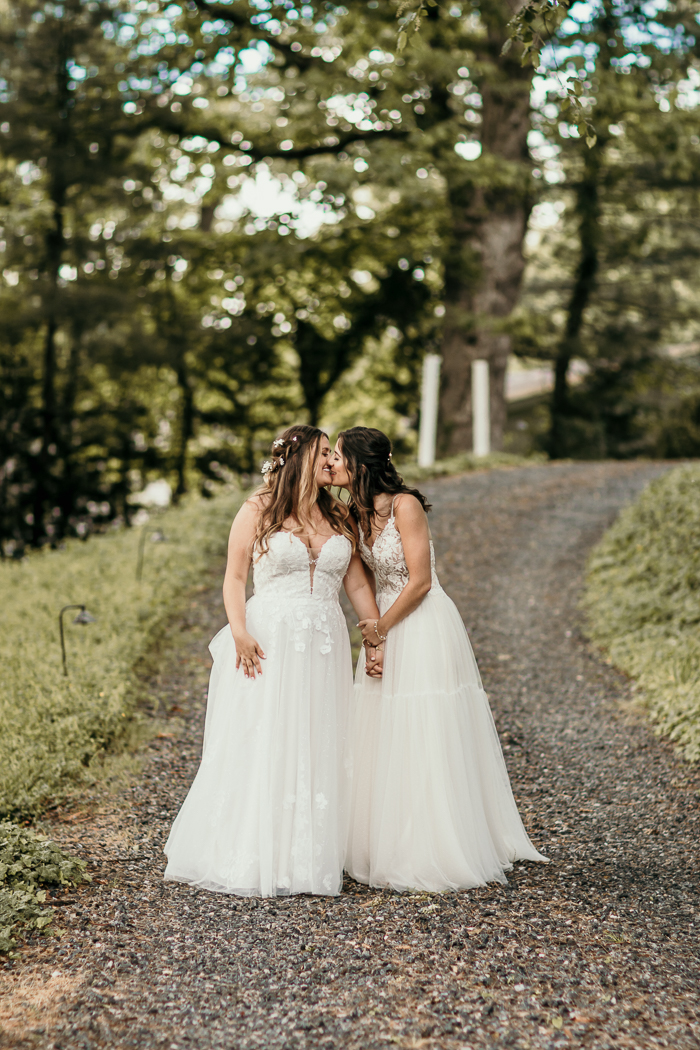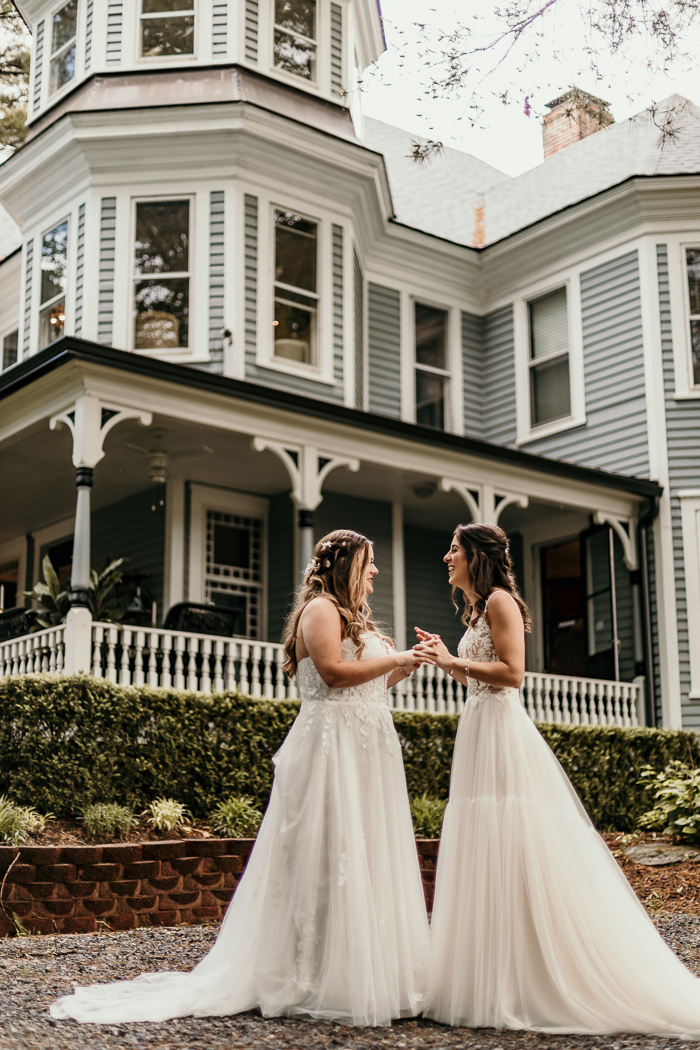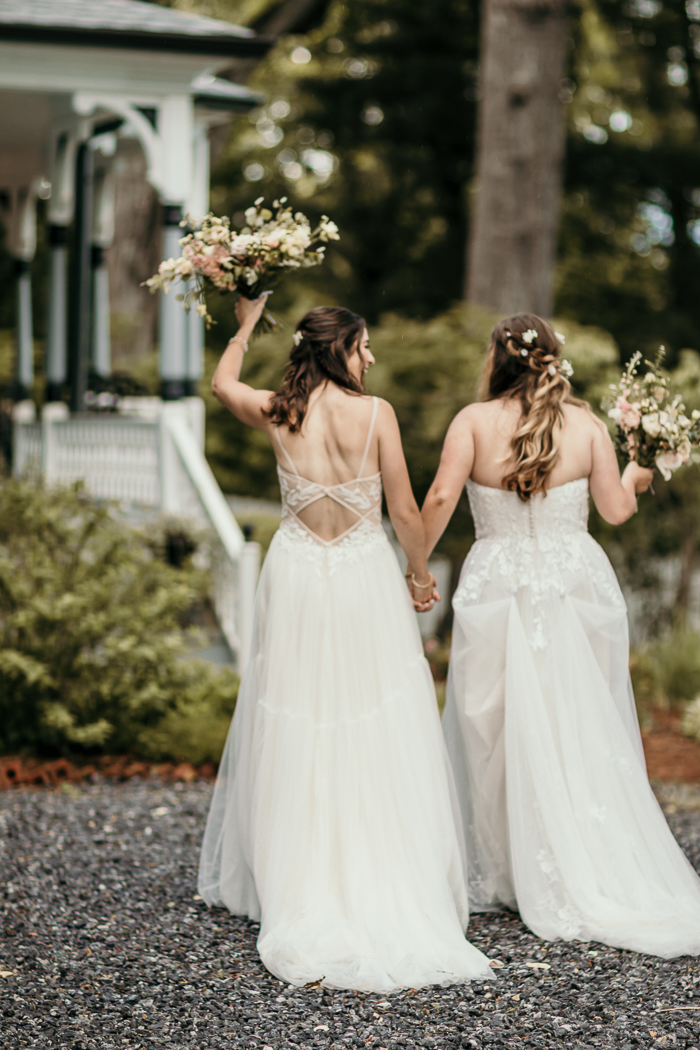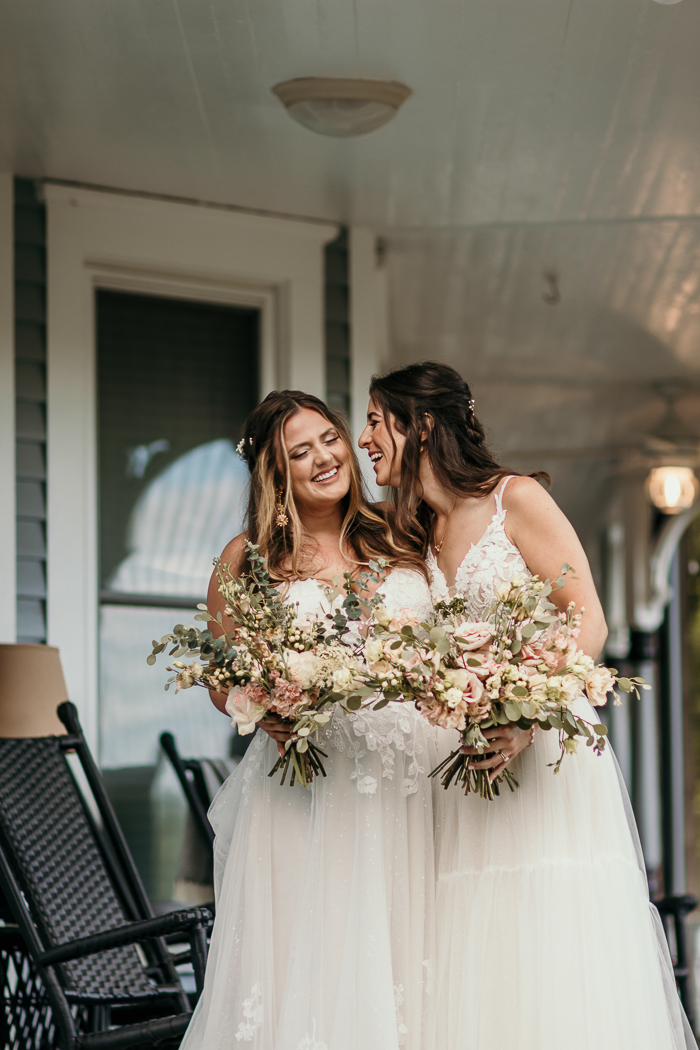 Embracing The Unconventional With A Memorable Micro Wedding Weekend
You don't have to follow the crowd just because "everyone is doing it" or to avoid hurting others' feelings. In our case, we decided to take an unconventional route and opted for a micro wedding. Our main objective was to create an experience where our family would feel like they were on a delightful vacation, making it the most extraordinary weekend of our lives.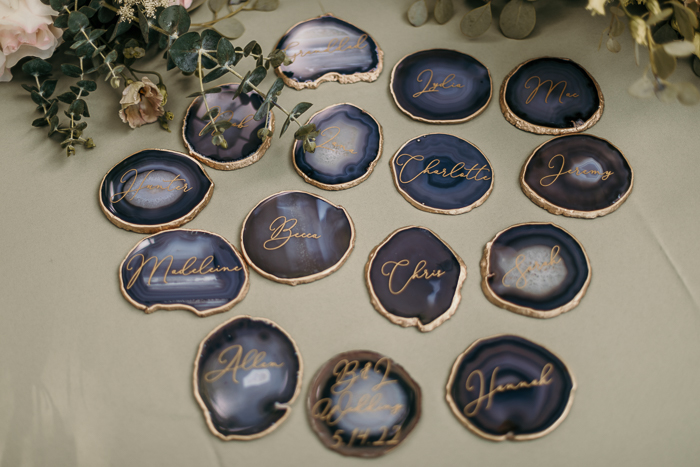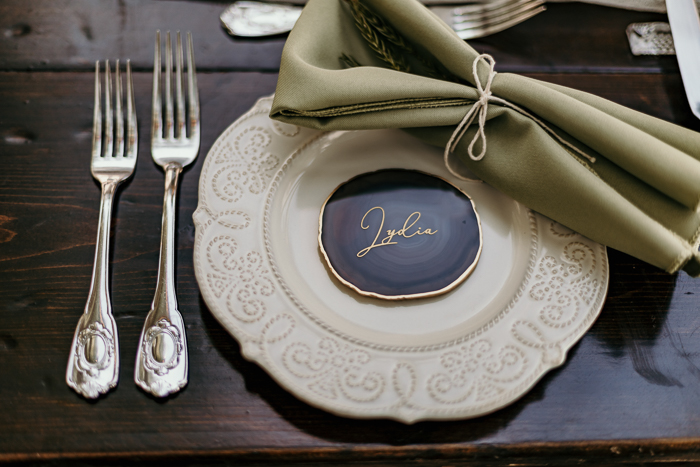 Shop Similar Agate Place Cards: 1. Agate Slice Place Card 2. Agate Slice Calligraphy Name Place Cards 3. Agate Slice Wedding Place Cards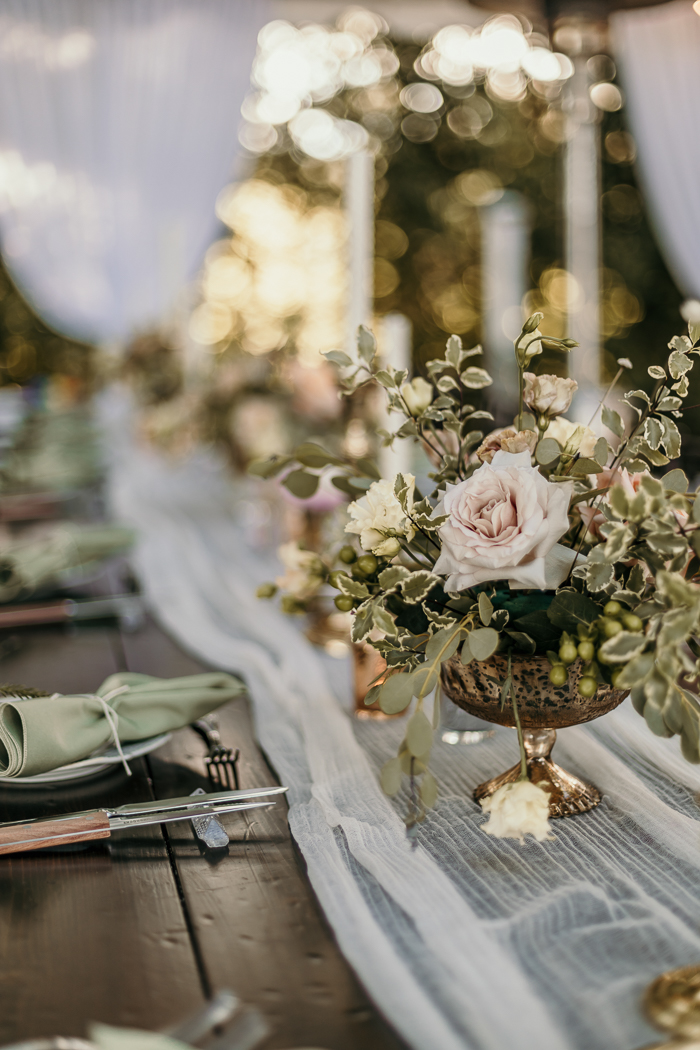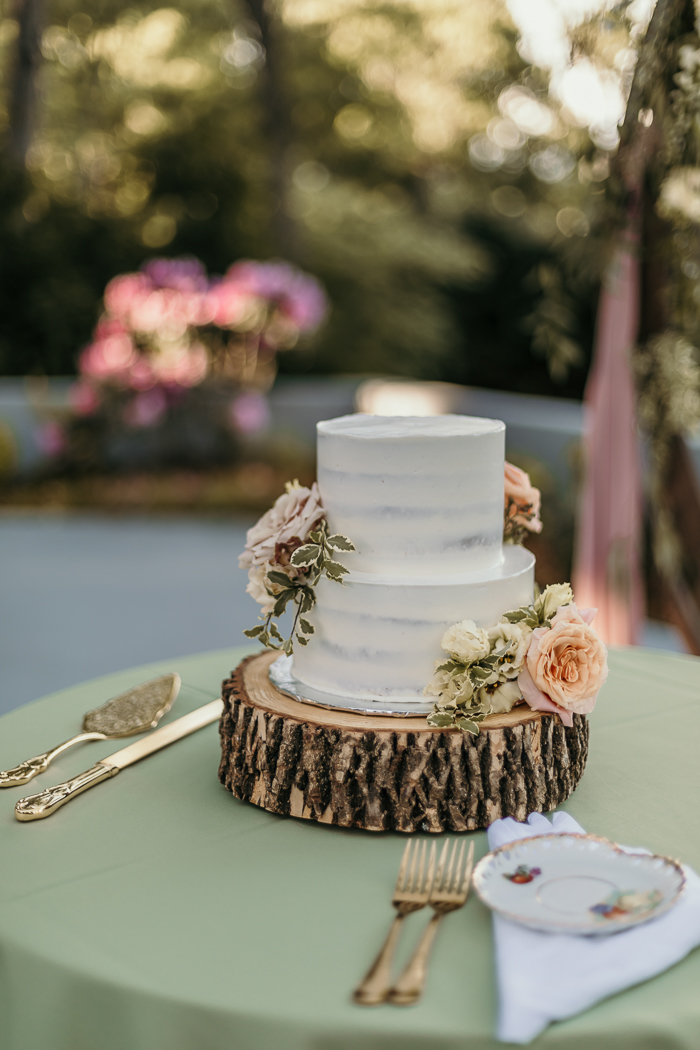 Setting the Perfect Tone: Creating A Romantic Atmosphere Through Music
Our deep passion for music was beautifully brought to life by our exceptional vendor, T Warner Artists, who graced our ceremony and cocktail hour with enchanting acoustic melodies. They went above and beyond, attentively learning and performing songs that held special significance to us. Seamlessly transitioning into the lively and upbeat DJ music for the reception, they ensured that the celebratory atmosphere remained vibrant throughout. As the night drew to a close, Ben, the guitarist, serenaded us with a heartfelt song by the fire. Making it an unforgettable late-night moment. We are immensely grateful to all our incredible vendors, with a special shoutout to the remarkable team at the Biltmore Village Inn and our talented photographer Jacqueline Franquez, the proud owner of Wayward Wanderess.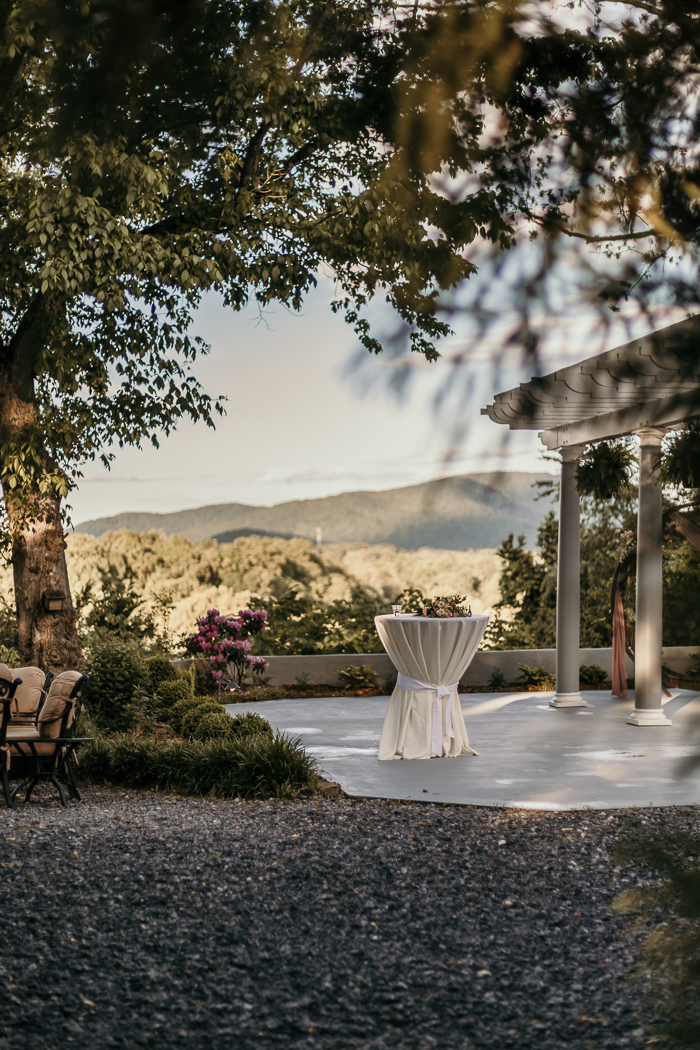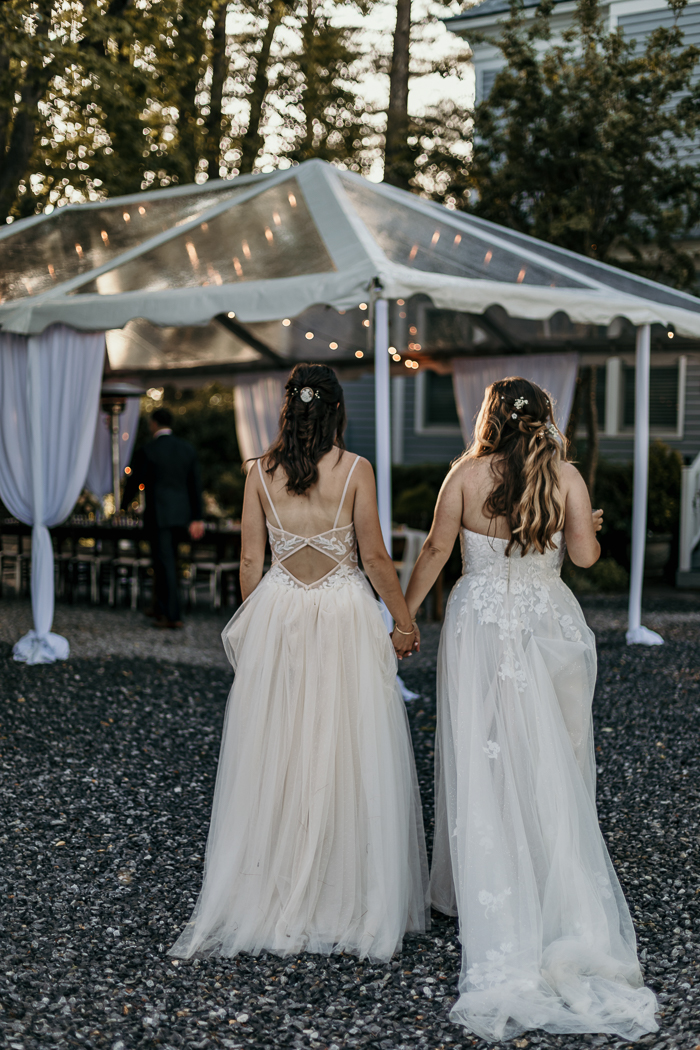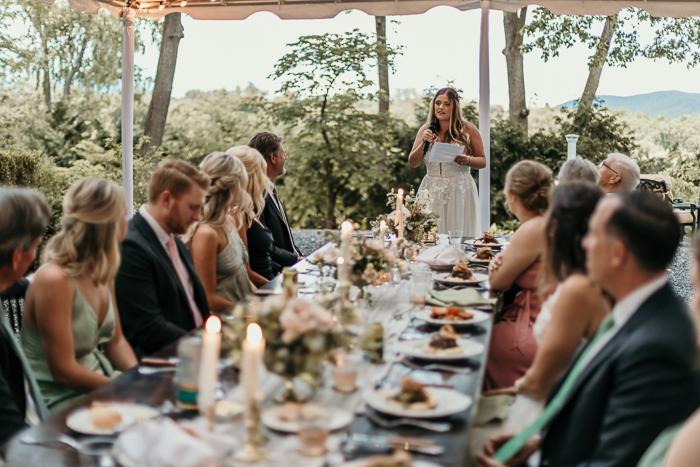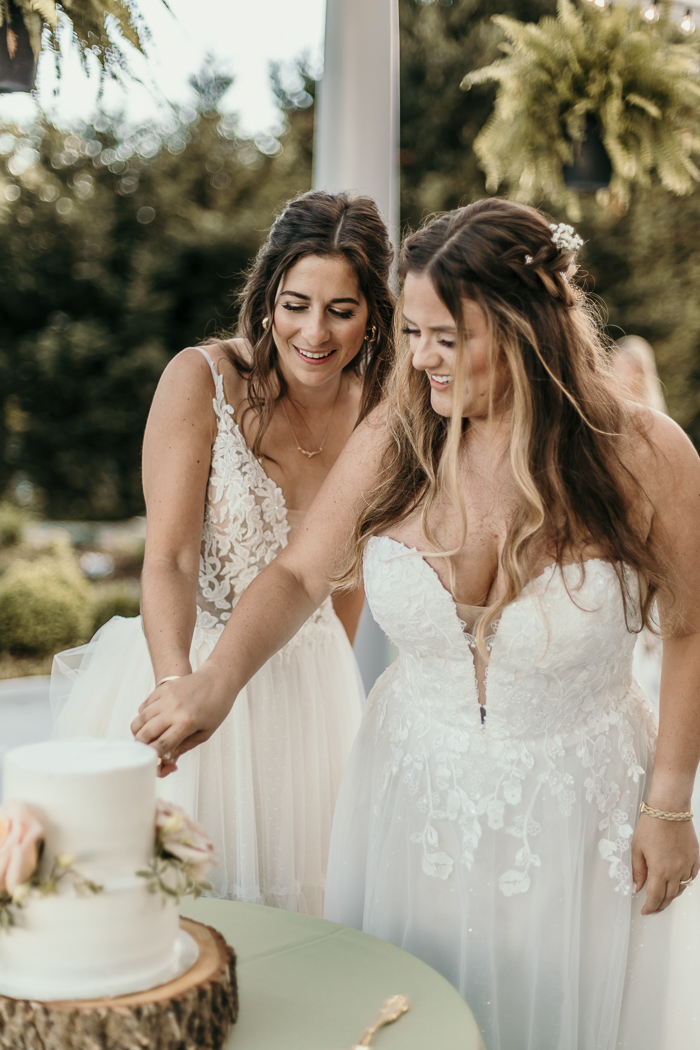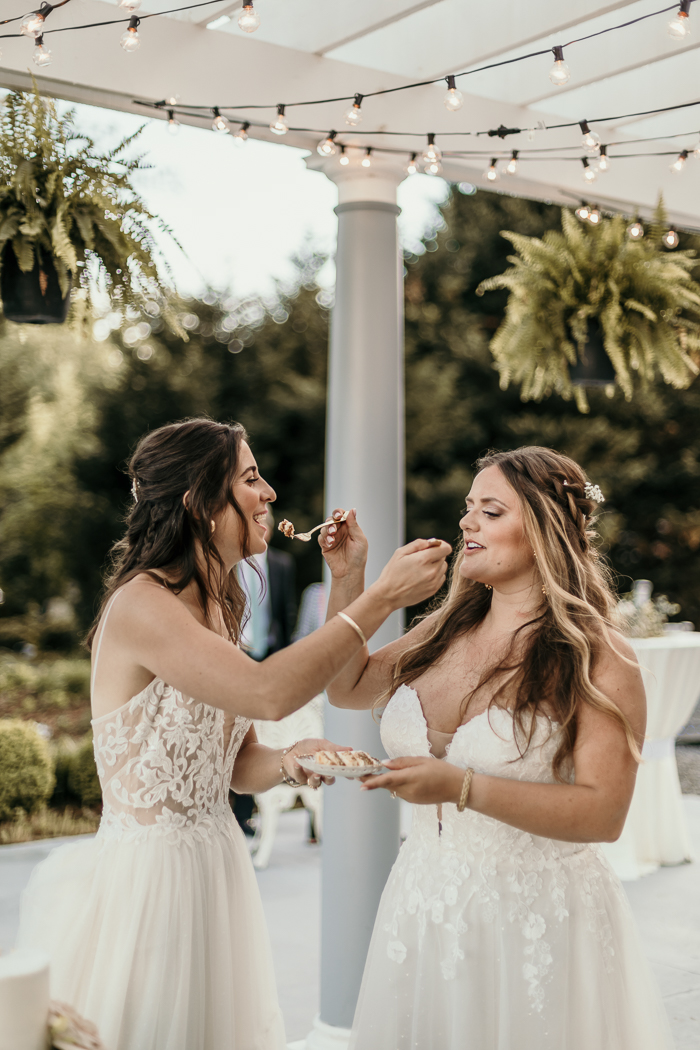 Pride In Design, Joyful Celebration, And Authenticity At Their Asheville B&B Wedding
We take great pride in witnessing the seamless integration of our design and the exquisite floral arrangements, which exceeded our expectations. From our lively 2-year-old niece to our vivacious 80-something grandmother—we're so happy ti know that they enjoyed themselves. Seeing our vision materialize in such a captivating manner fills us with pride beyond measure. We remained true to ourselves throughout the planning process, ensuring that the ambiance and vibe reflected our true desires. One of our most treasured photos captured a candid moment of my grandmother proudly waving a Pride flag, forever immortalizing a meaningful and cherished memory.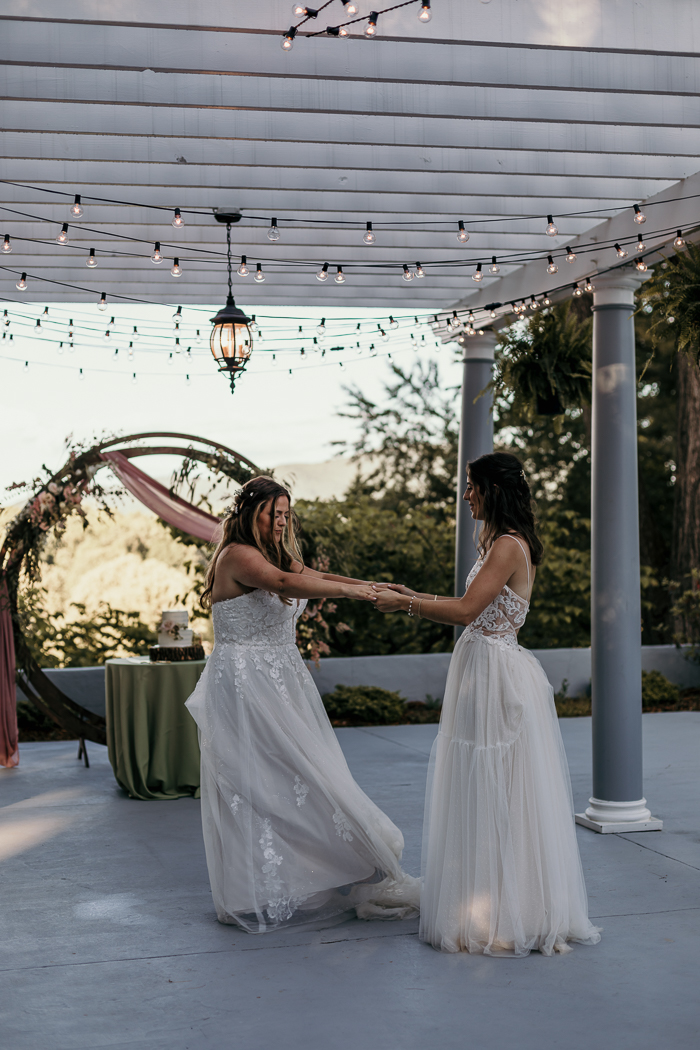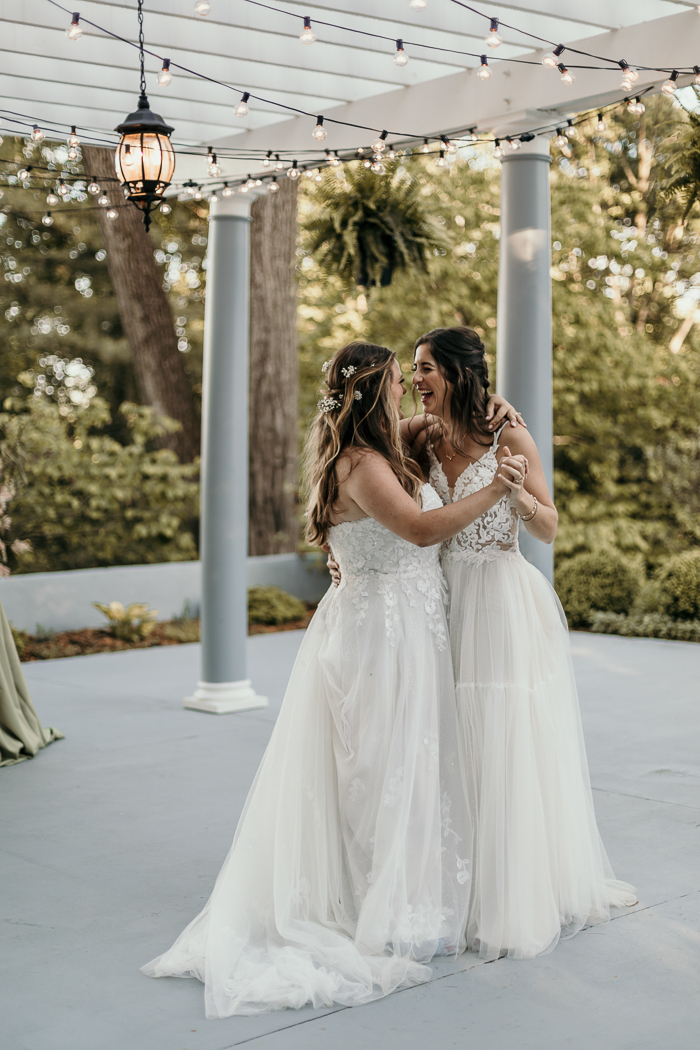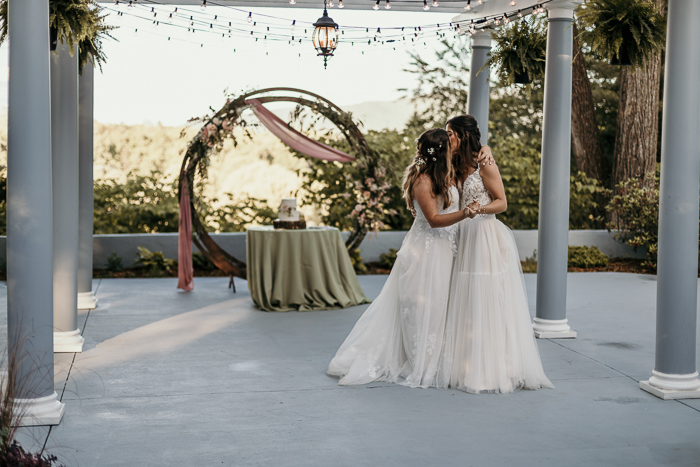 Recommended Reading: 80 First Dance Songs You Haven't Thought Of Yet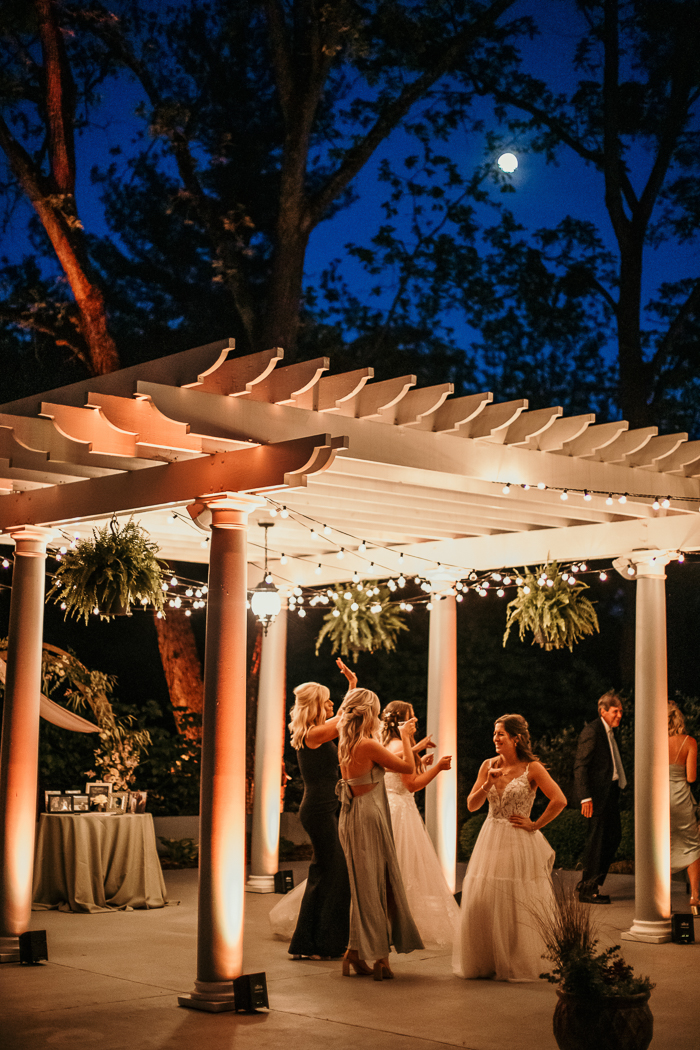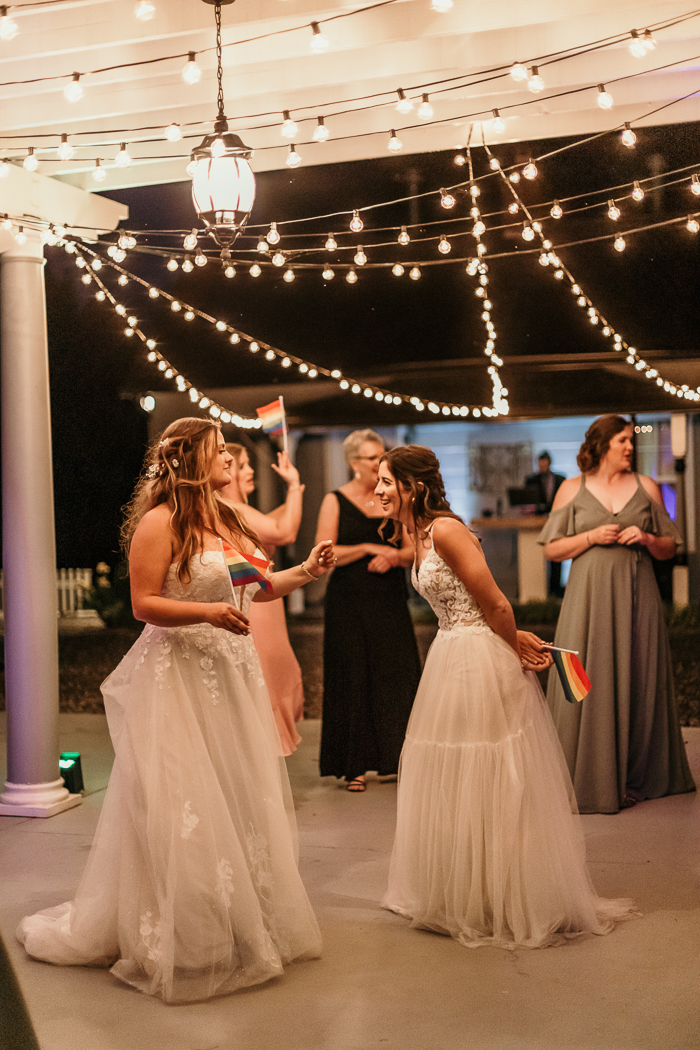 Congratulations to Lydia and Becca on their enchanting boho Asheville B&B wedding. Their heartfelt moments and exquisite details were carefully crafted, resulting in a truly unforgettable experience. We also want to give a special shout-out to Junebug member The Wayward Wanderess for perfectly capturing the magic of their special day. To see more dreamy and romantic celebrations like this, check out her profile in our directory of the world's best wedding photographers.
This celebration truly showcases the incredible impact of personalization. By incorporating those special touches, any wedding can be transformed into a memorable occasion. Leaving a lasting impression on all the guests. If you need help figuring out where to start, fear not! We're here to help. Take a look at our guide, packed with valuable tips and creative ideas to craft a one-of-a-kind and extraordinary wedding experience.