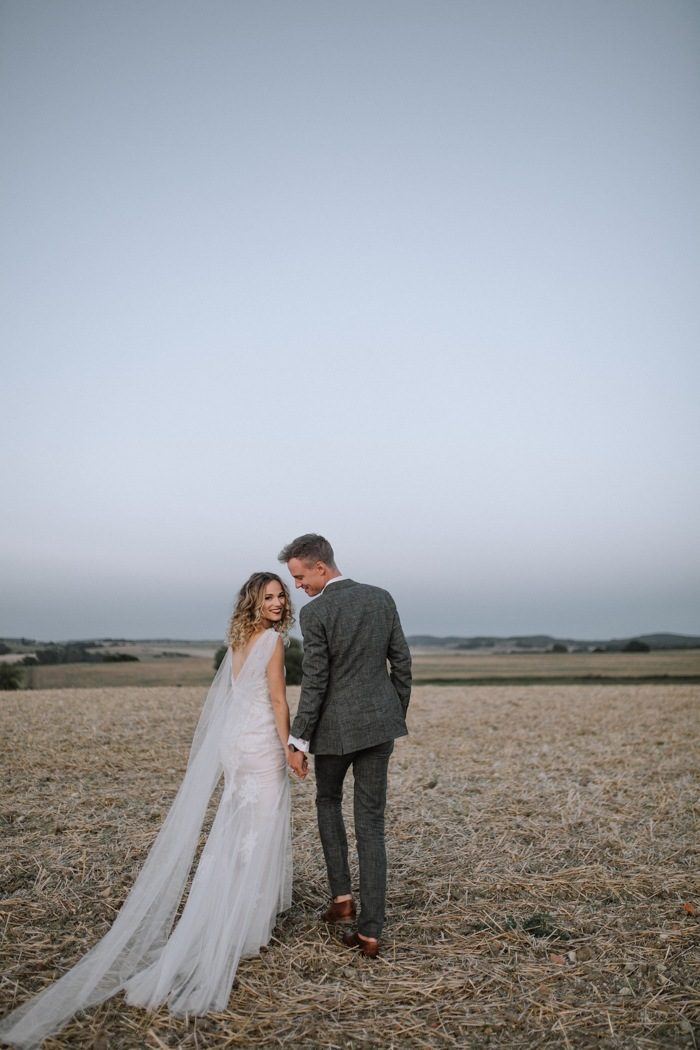 Chateau de La Noue Le Coq was the perfect all-inclusive place for Biggy and Nicky's dreamy and intimate wedding in the French countryside. The gorgeous castle is located in-between Germany and the Netherlands, so that guests from either side would travel an equal distance. The comprehensive venue allowed their guests to eat, sleep, and party at the same spot without worrying about accommodation or driving. Starting with a sunset welcome party the night before the wedding, this fun celebration was full of character and offered plenty of opportunity for games, swimming, and merrymaking, all within walking distance. In the extremely personalized lakefront ceremony, the couple was married by the bride's father, and asked the groom's grandparents hand over the wedding rings instead of a ring bearer. We love how the bride spent the year before the wedding collecting vintage décor: mismatched crystal champagne glasses, gold candleholders, and even dinner knives. SUEGRAPHY captured all of the special moments with perfectly authentic couple's photos on the castle grounds.
The Couple:
Biggy and Nicky
The Wedding:
Chateau de La Noue Le Coq, Grandpré, France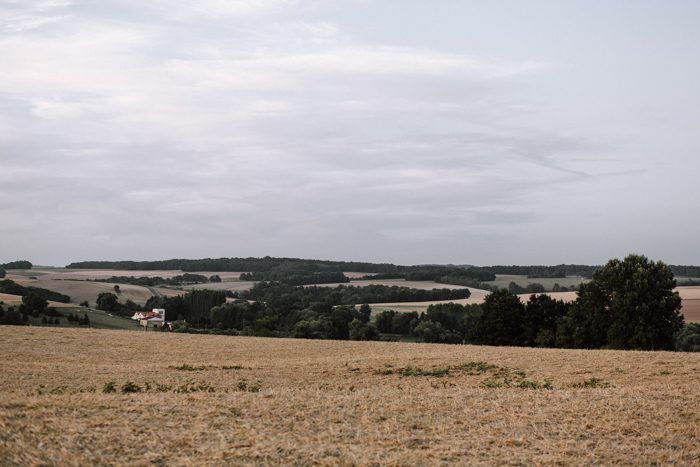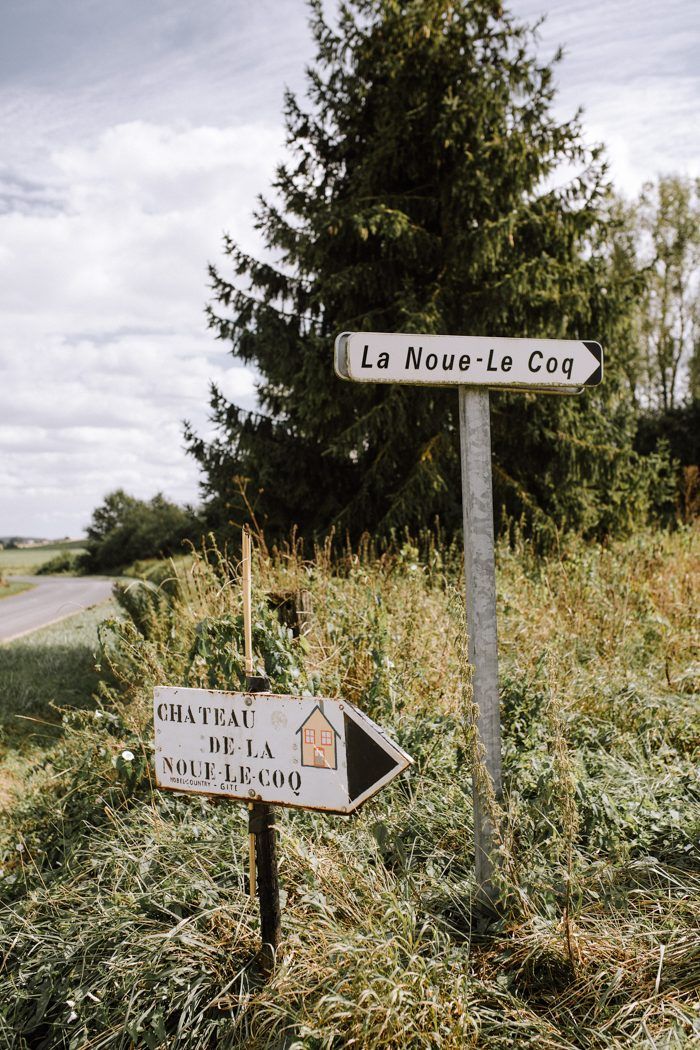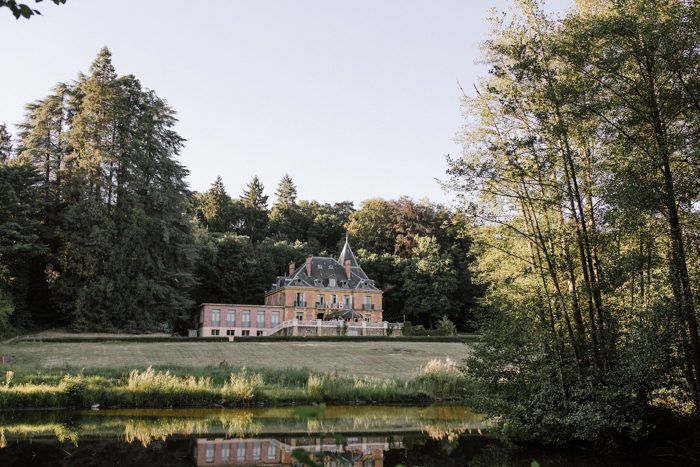 We found an old castle in beautiful France right between Germany and the Netherlands. It was a dreamy and big location where we could do everything on the same spot starting with a welcome sunset party and games, dinner, church service, sleeping accommodations, swimming pool, and the party…No one had to drive long distances and our guests could easily enjoy a few more wines and beers as they had their beds on a walking distance!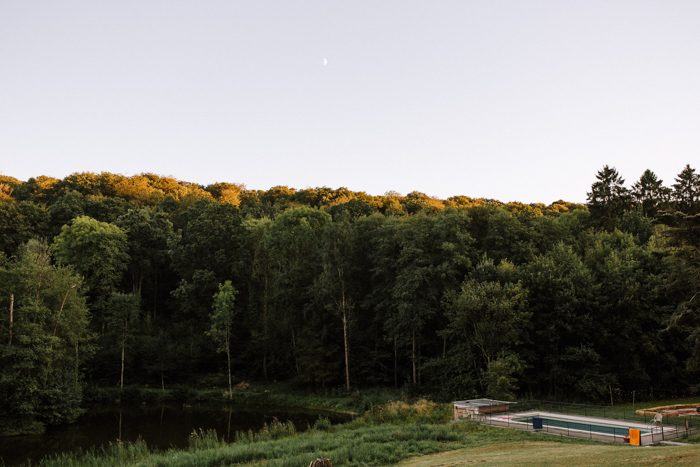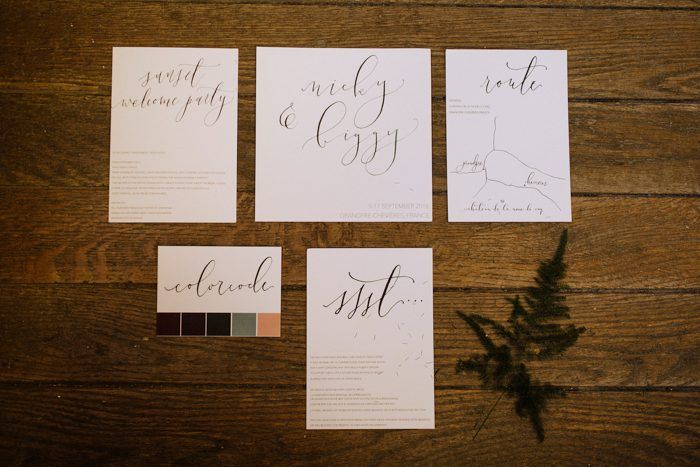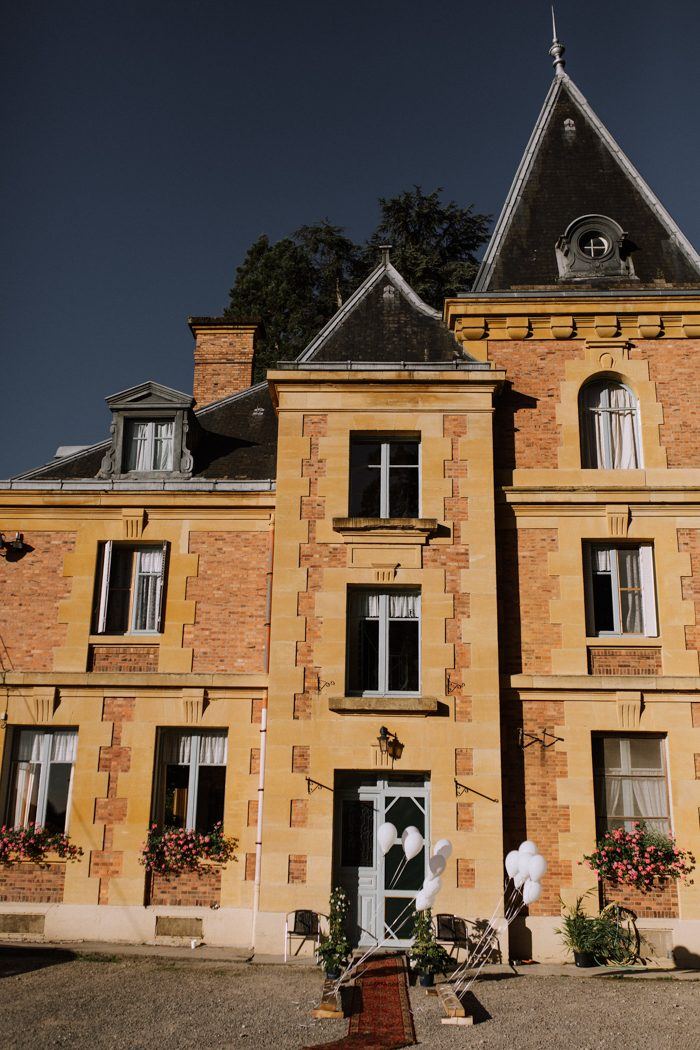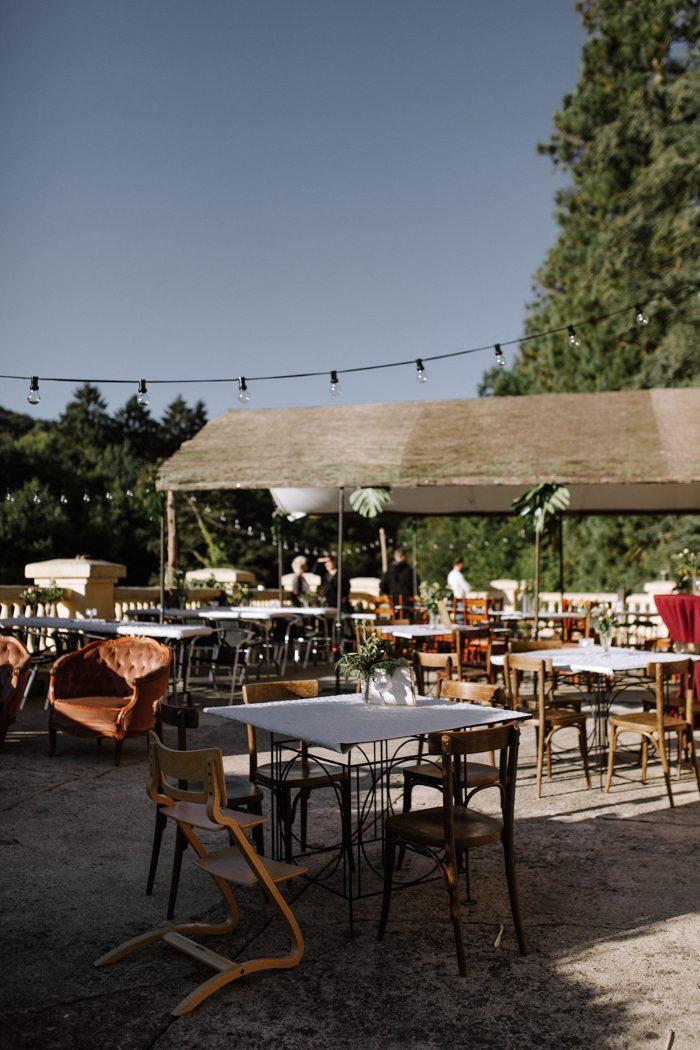 It was important to us our wedding reflected our own personalities and style and not a copy of different Pinterest boards. This days should reflect us from beginning to end. Planning a wedding is also a lot work but we always made sure it stays fun.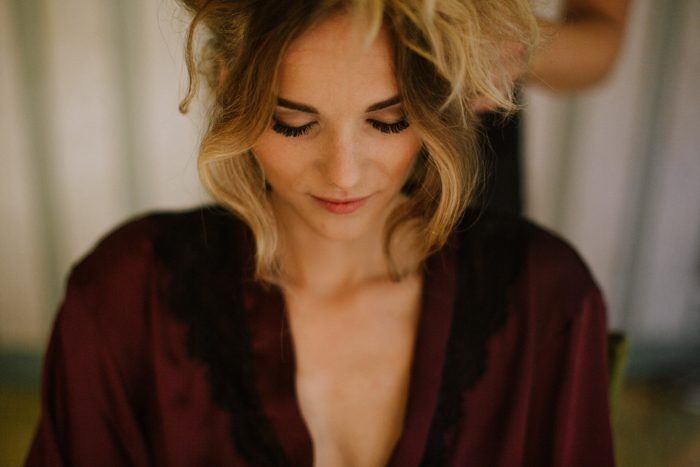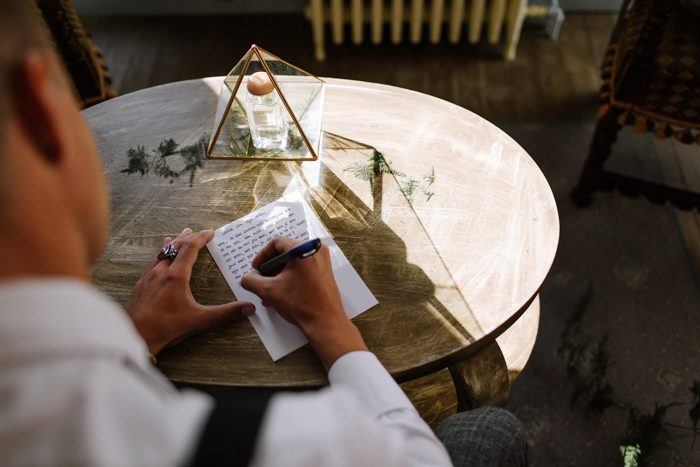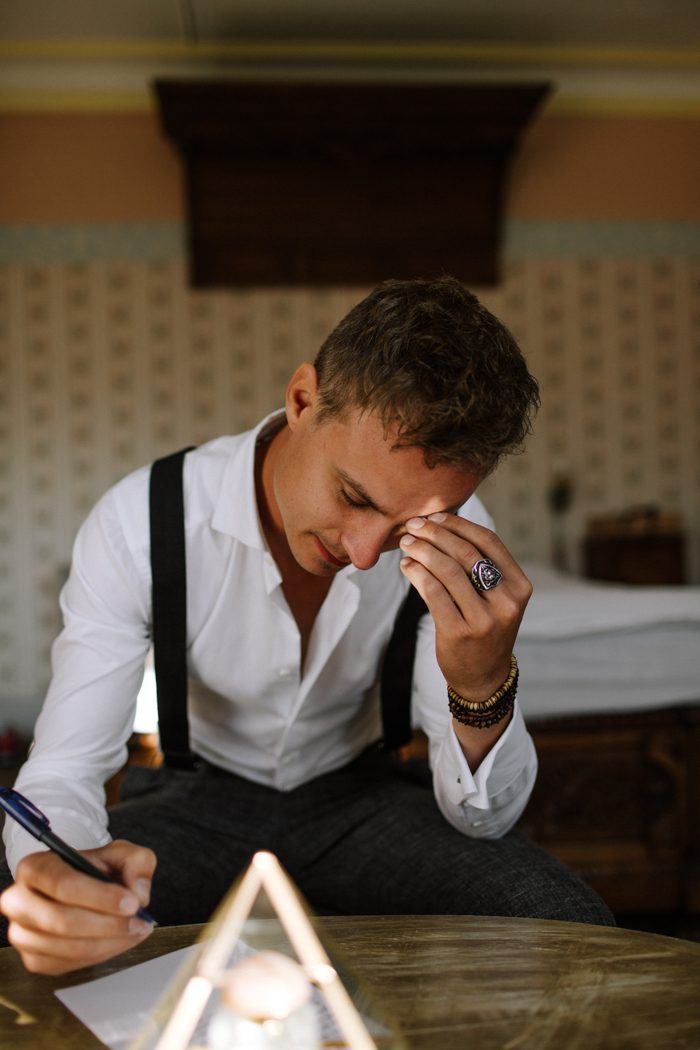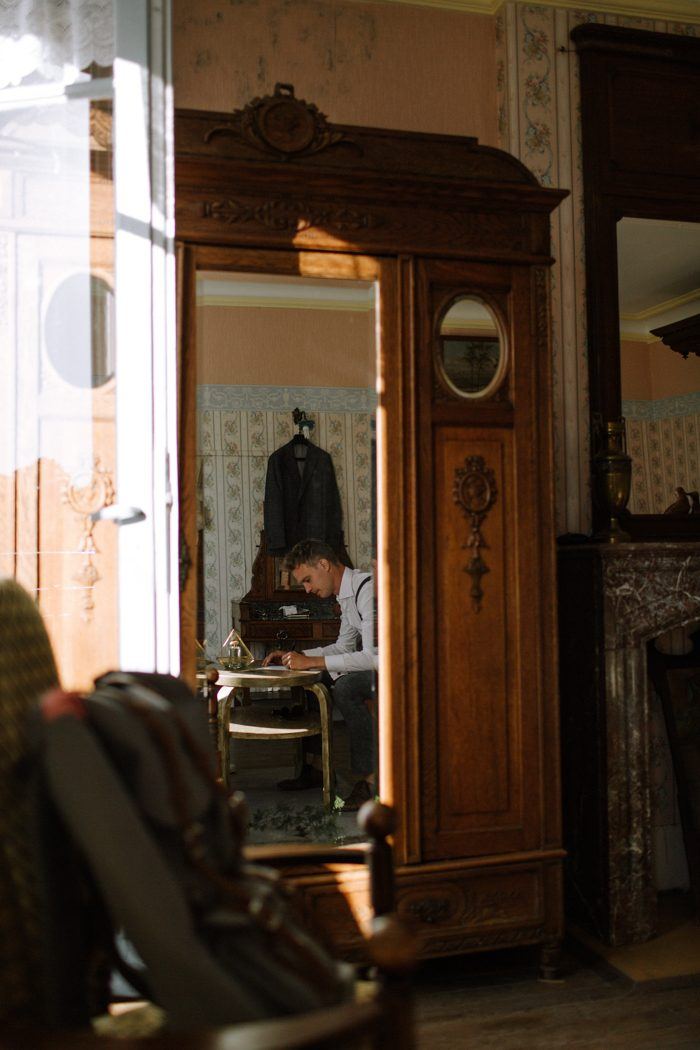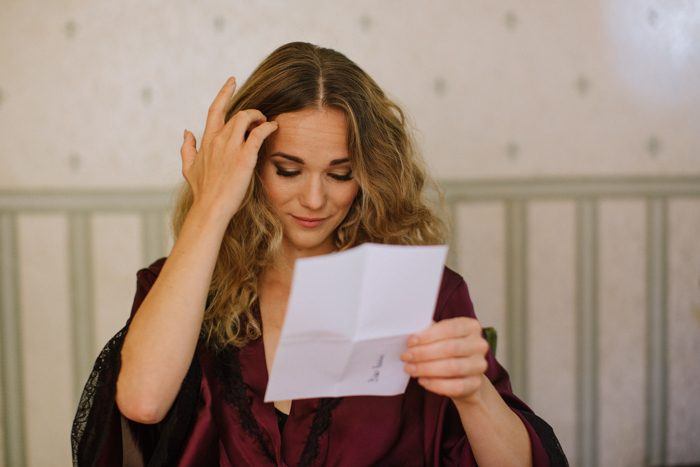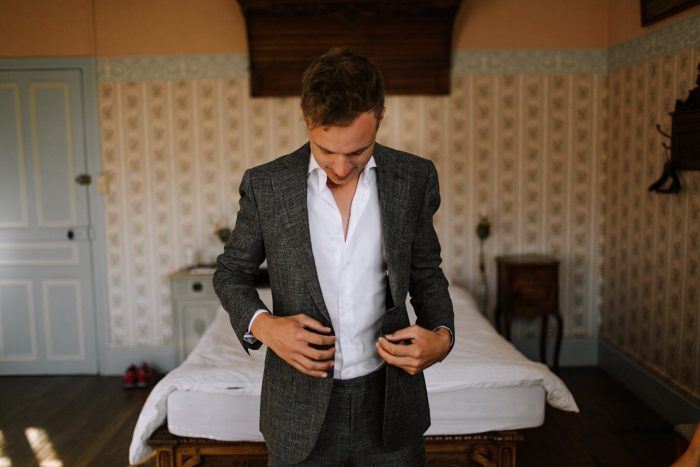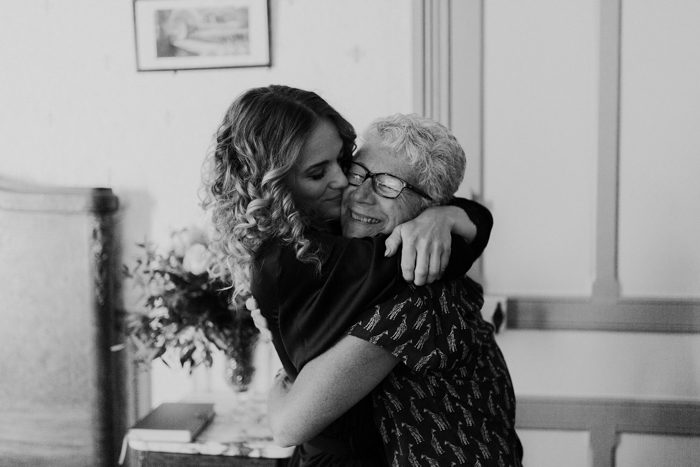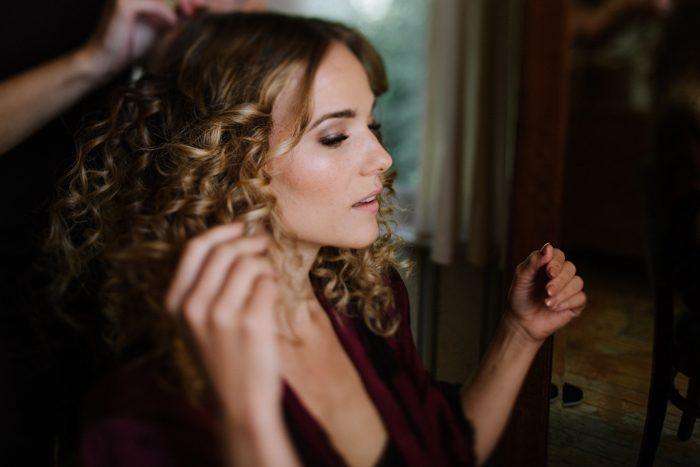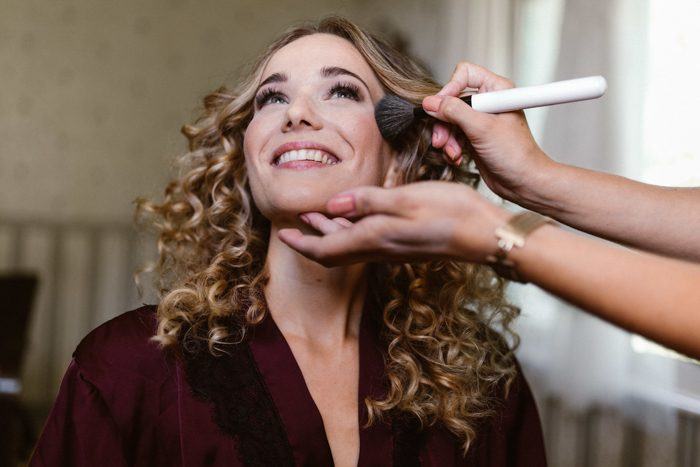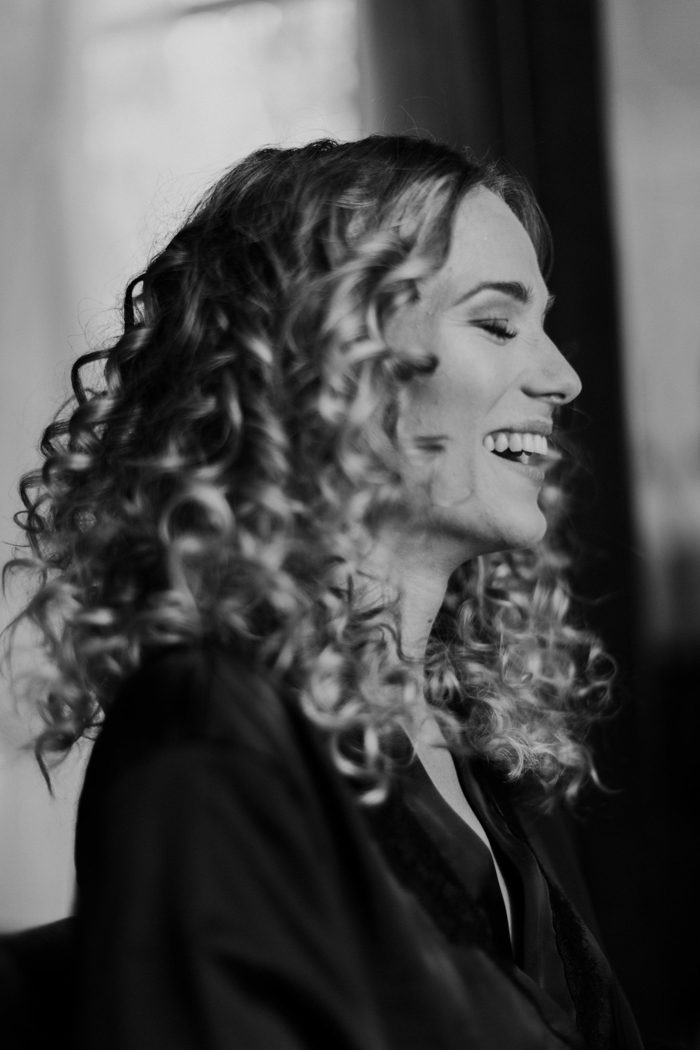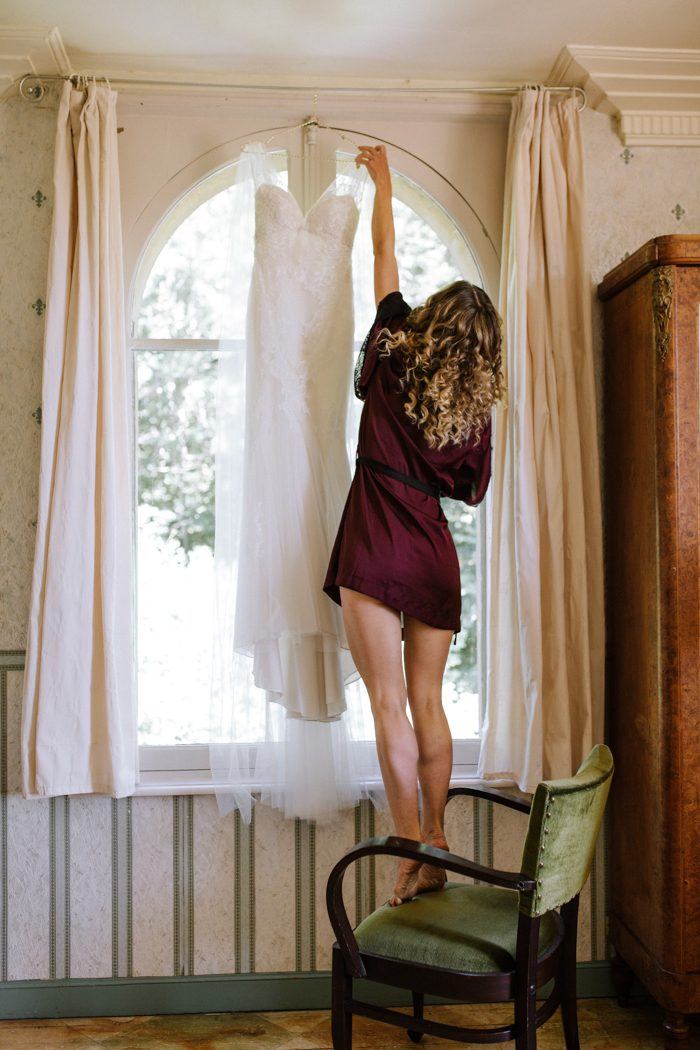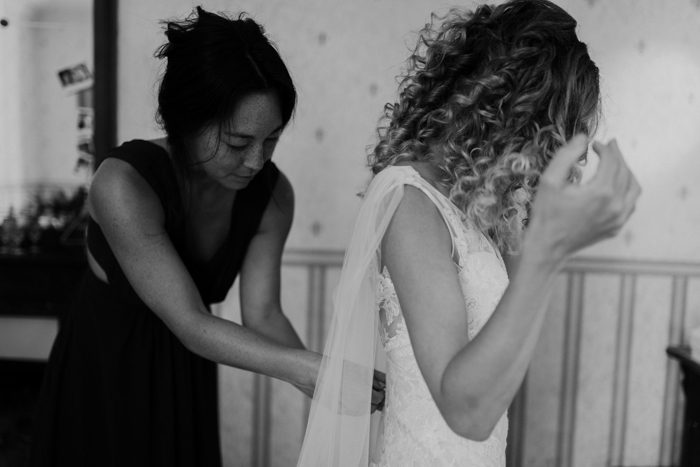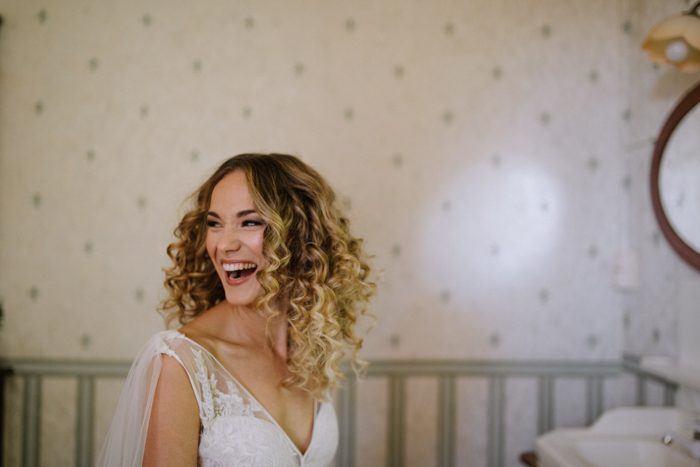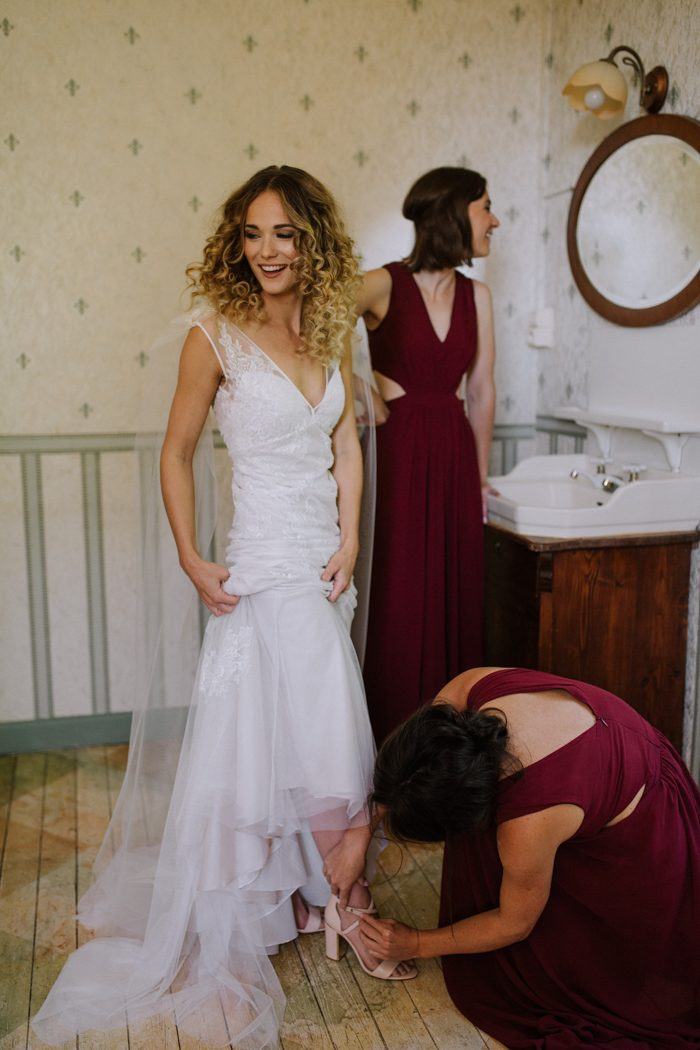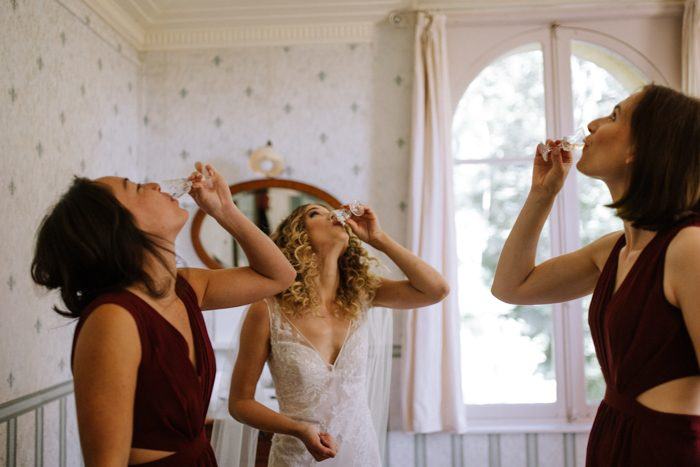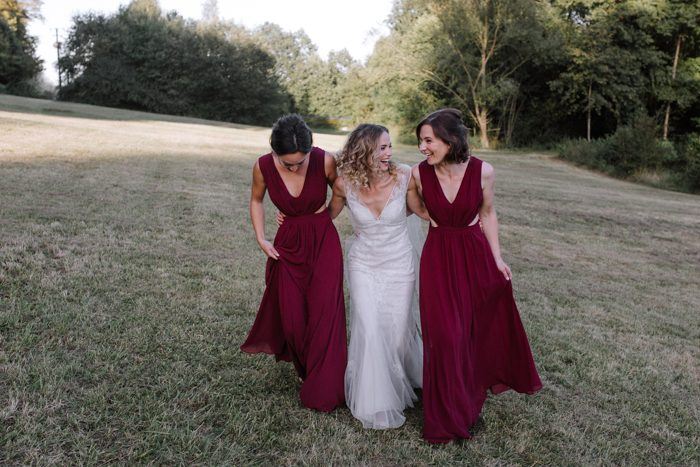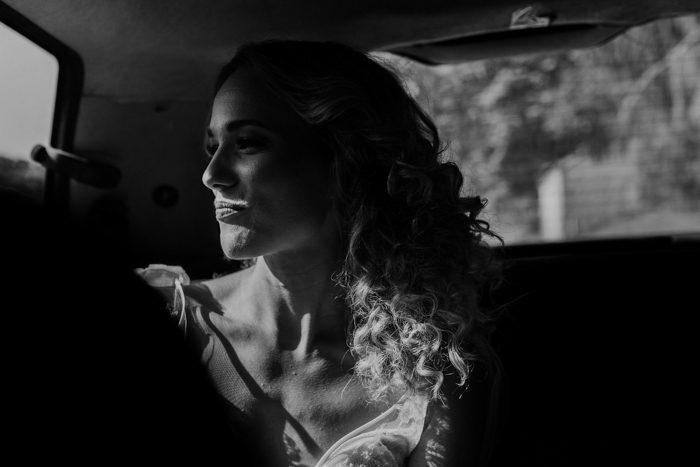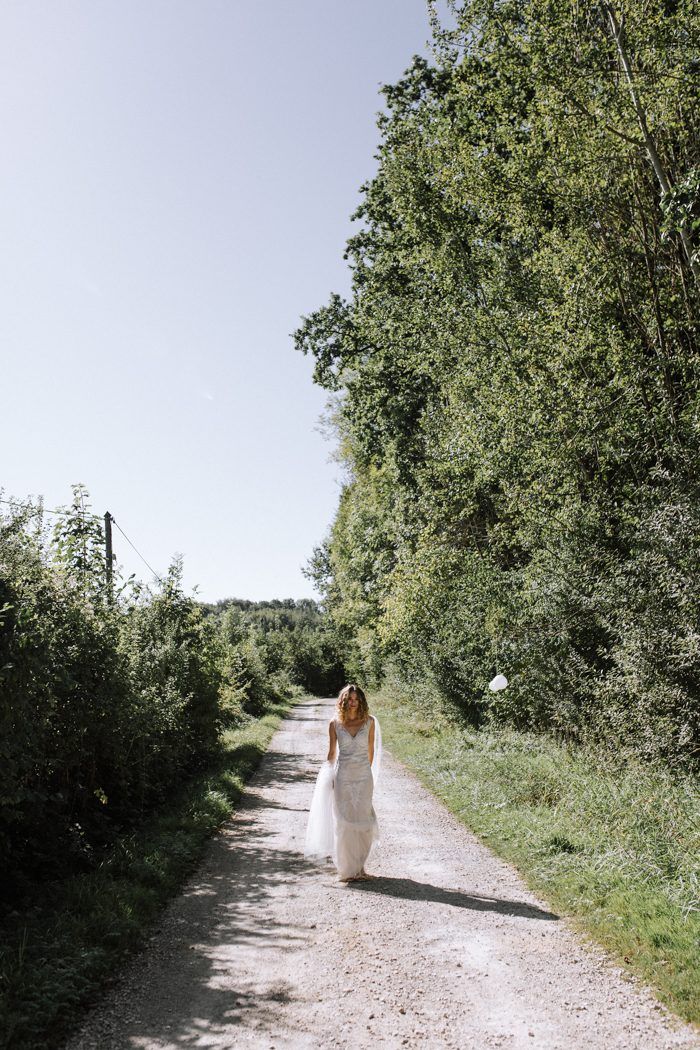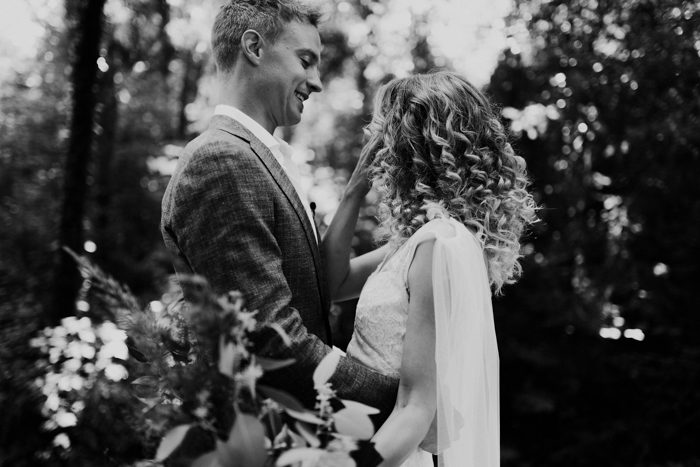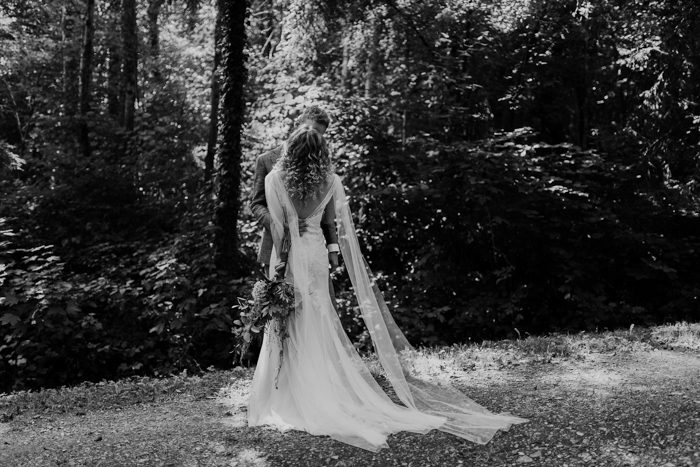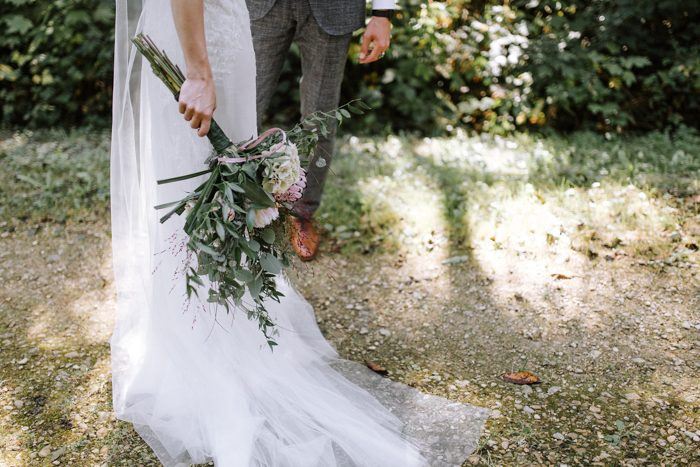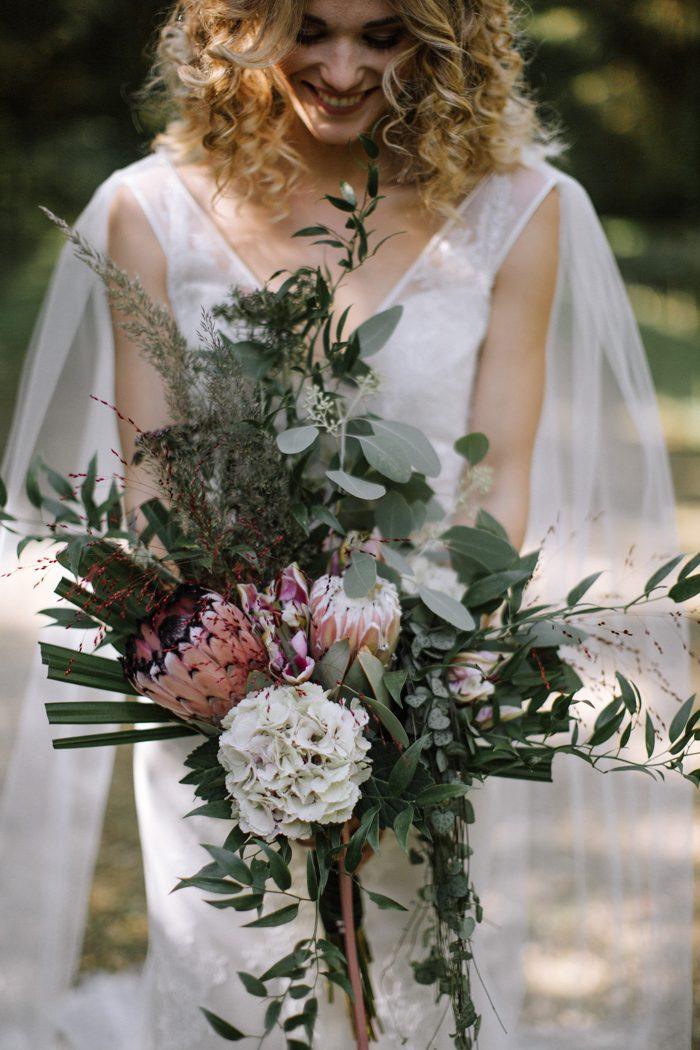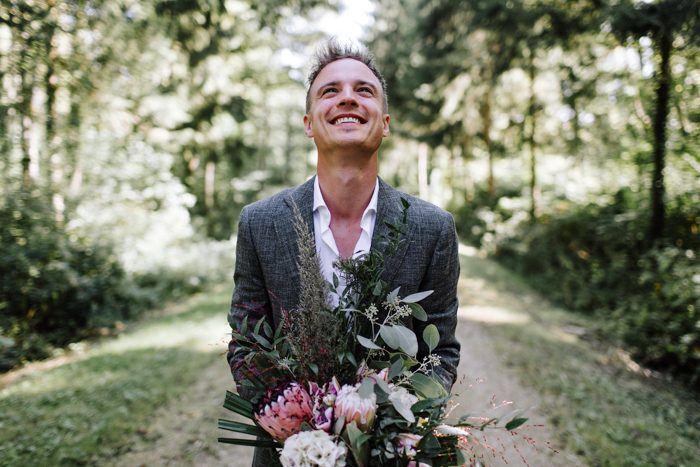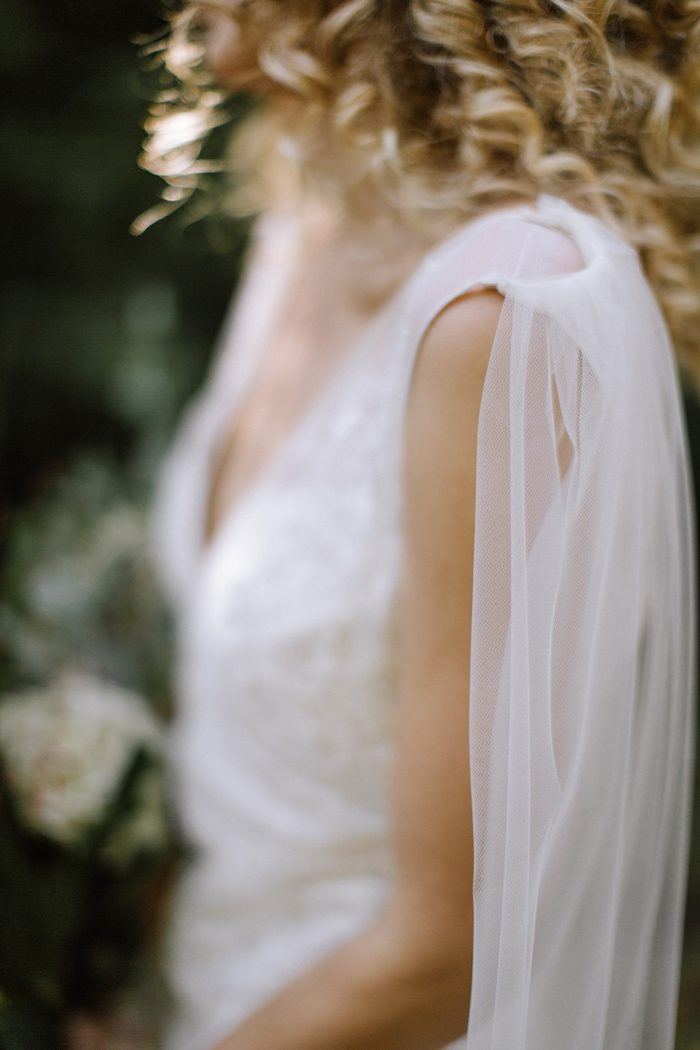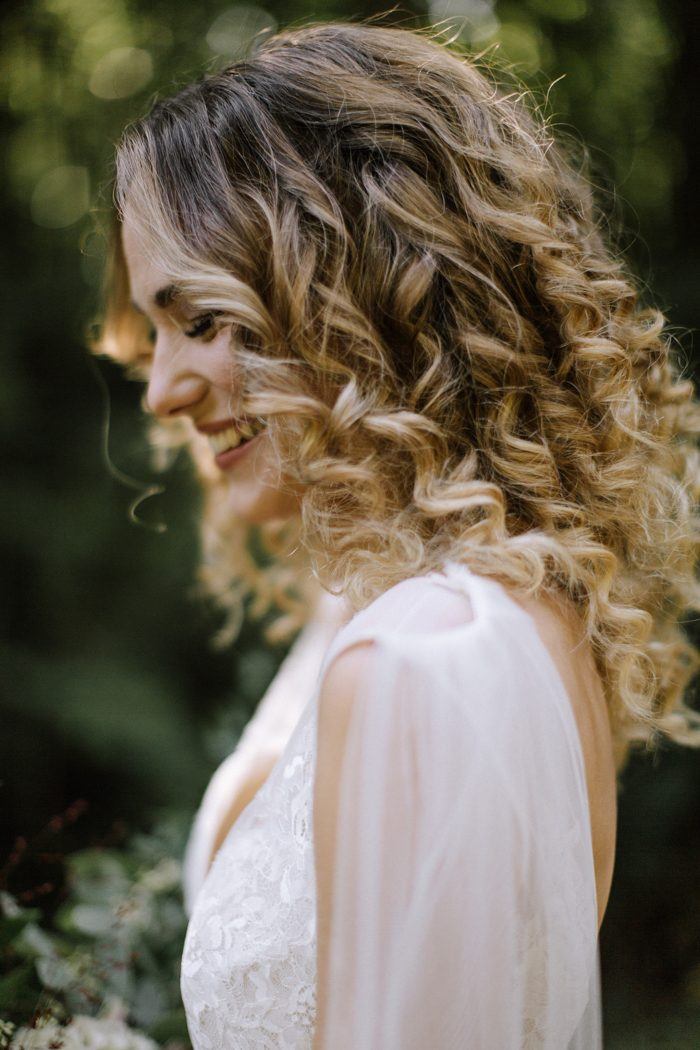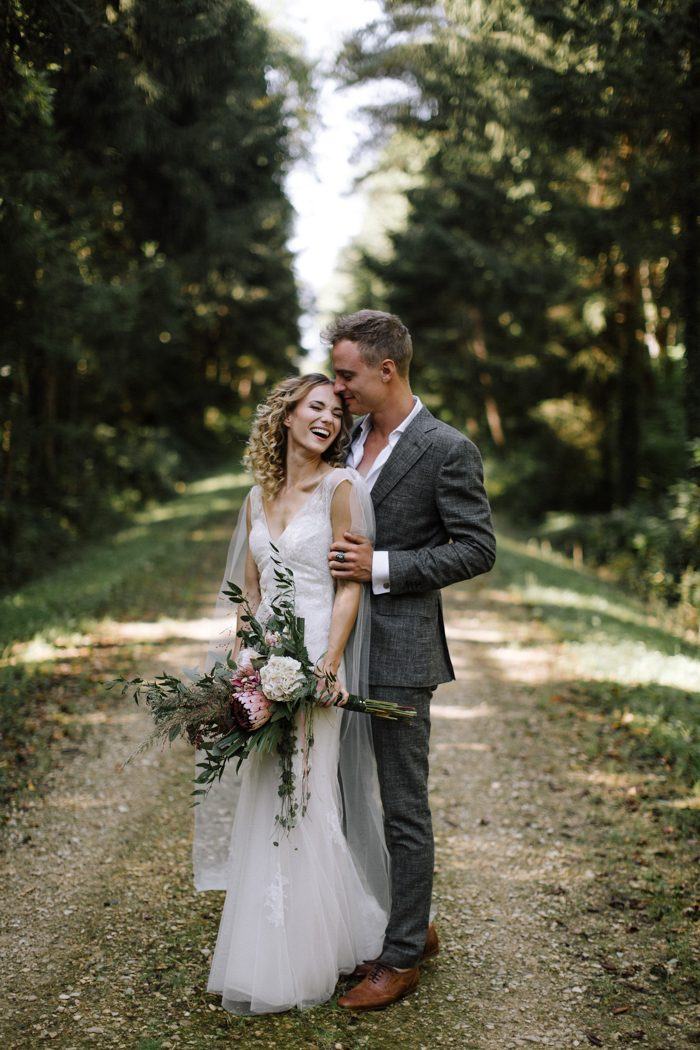 We wrote about personal memories we shared with them, funny stories, about our friendship, what we appreciate about them, how much they mean to us, how excited we are and how thankful we are they are celebrating with us! Many told us that it kept surprising them to receive those messages and that the postcards made it very personal.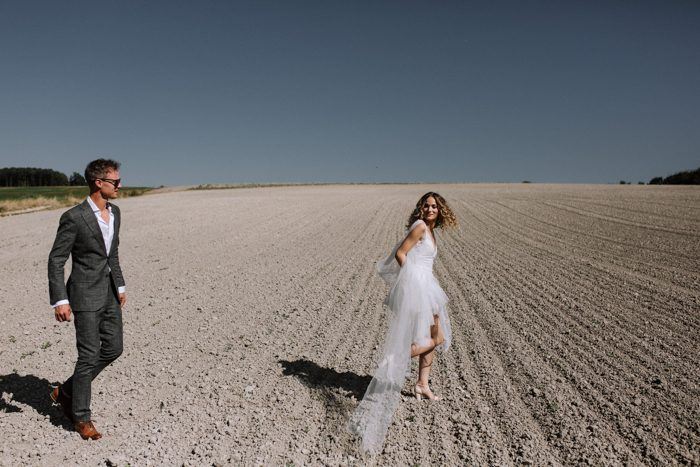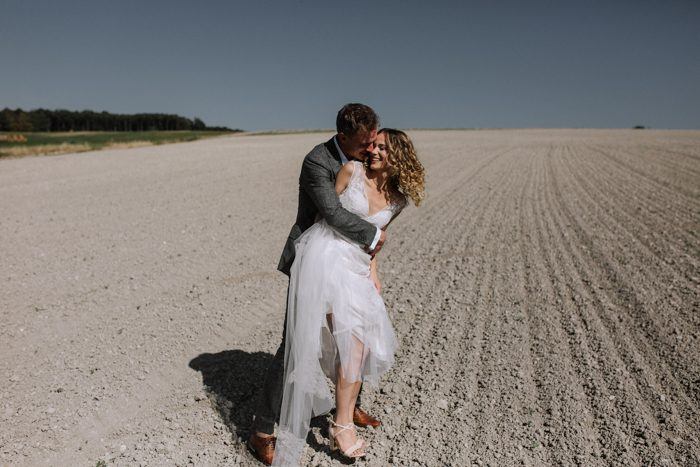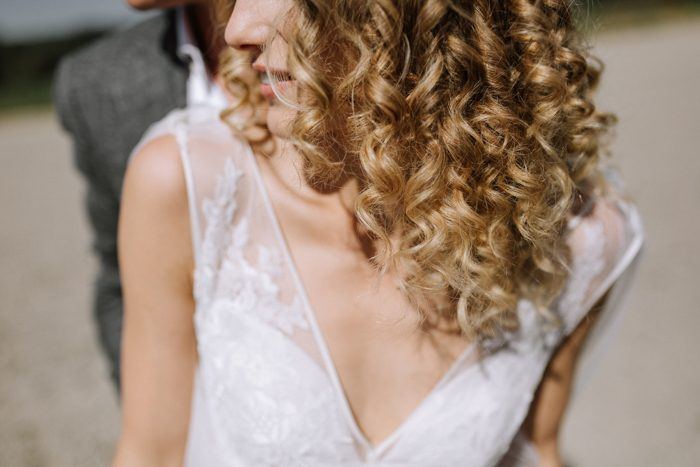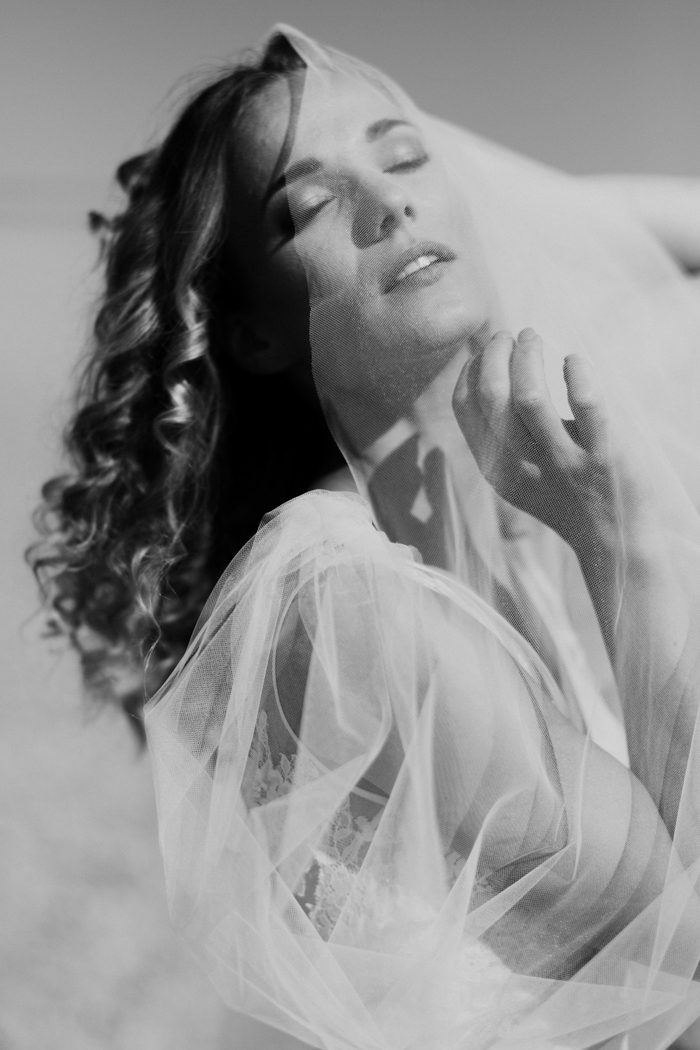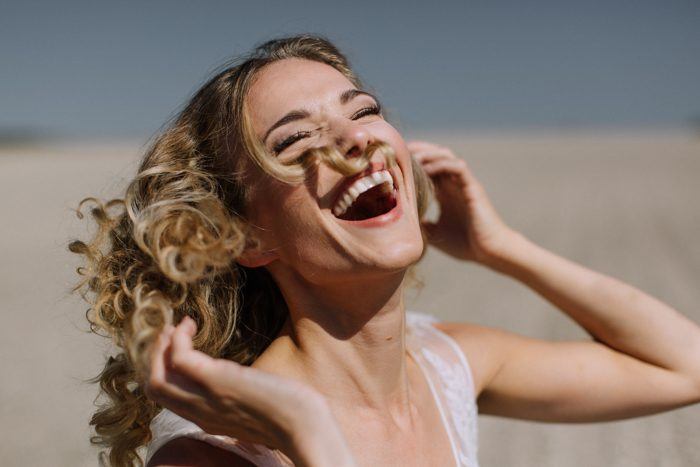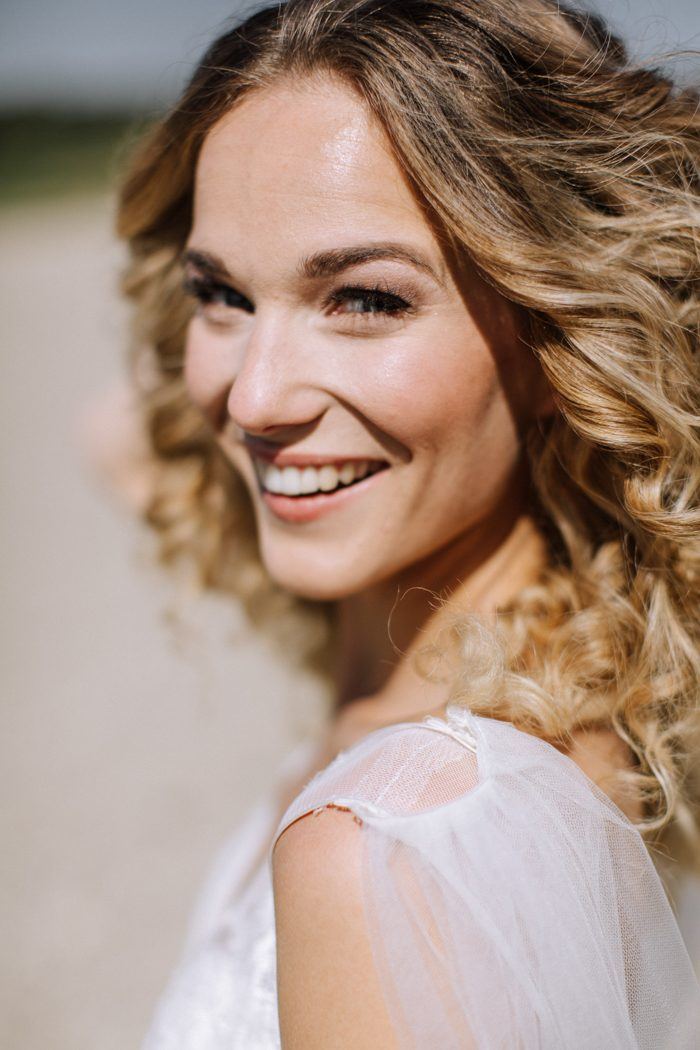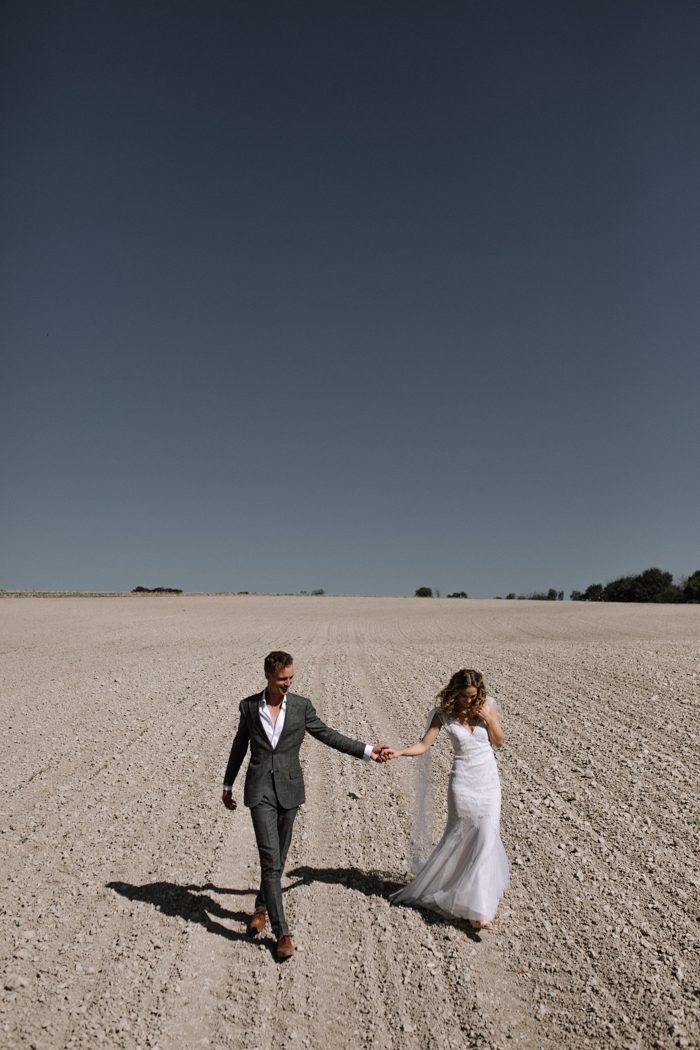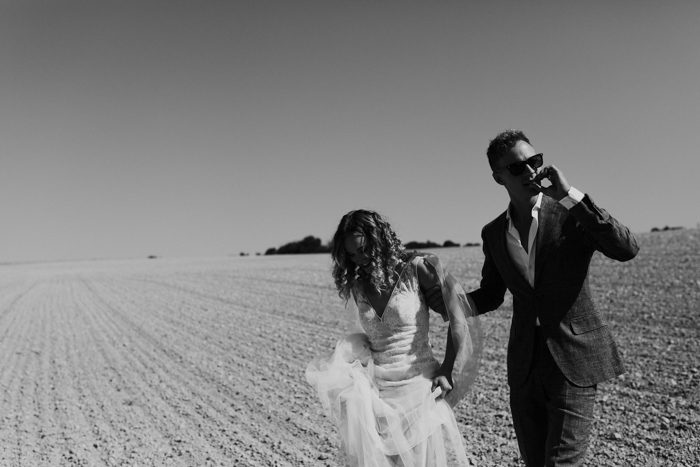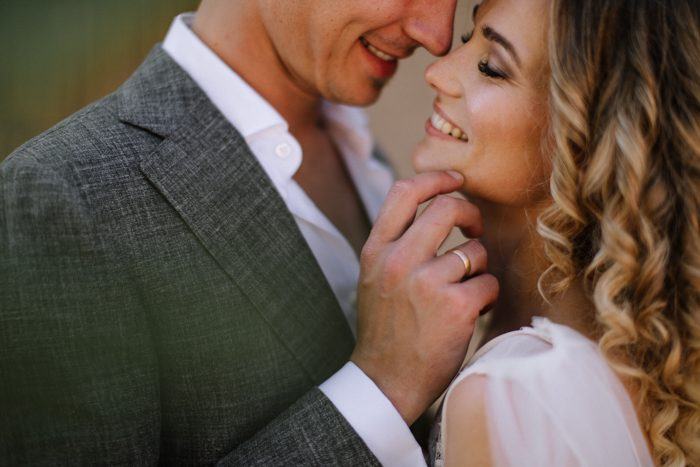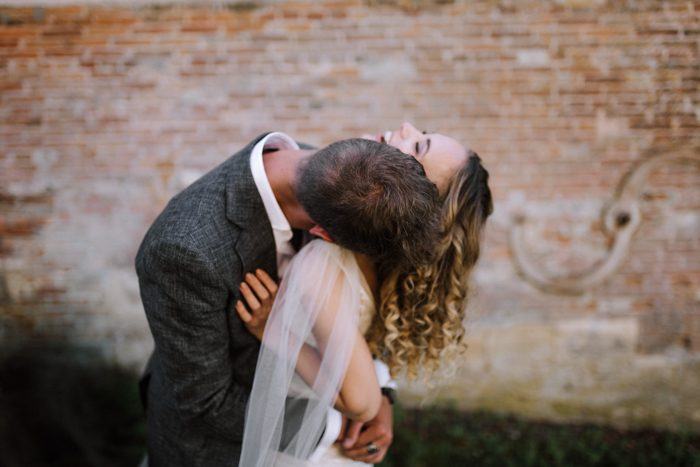 I started to collect many decoration items already the year before our wedding. It was a fun project I shared with my friends where we made fun trips to different thrift stores through the whole country collection our wedding decoration. This included crystal wine and champagne glasses, candle holders and even the knives for the dinner.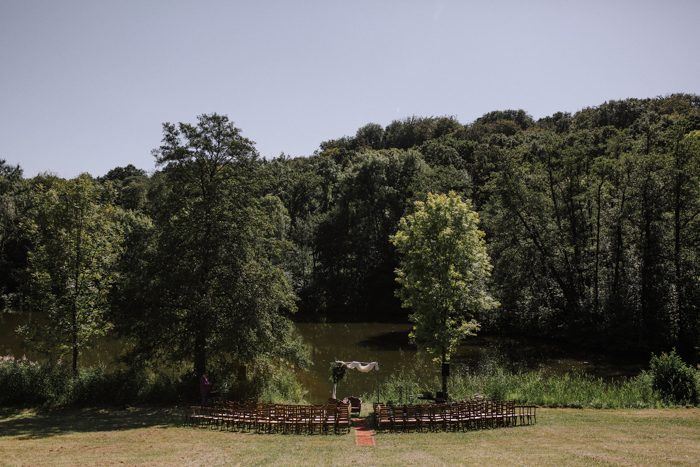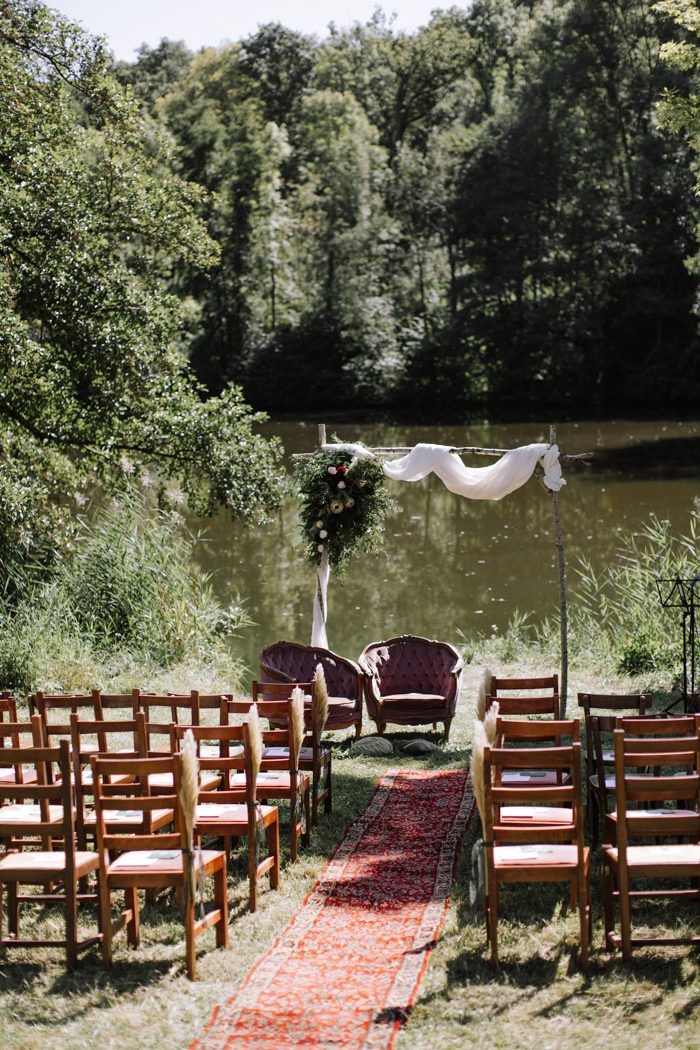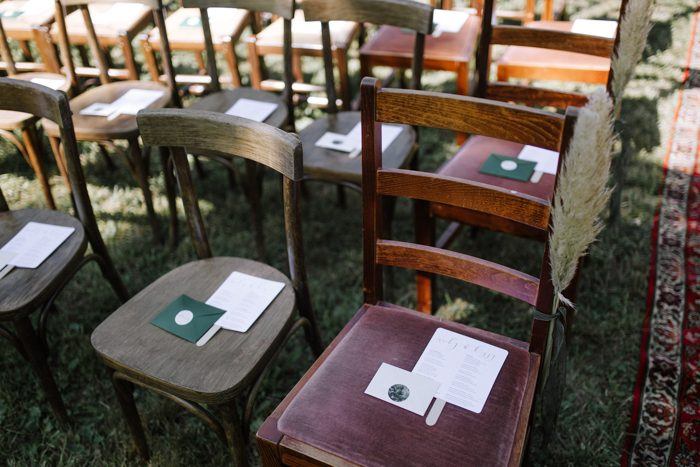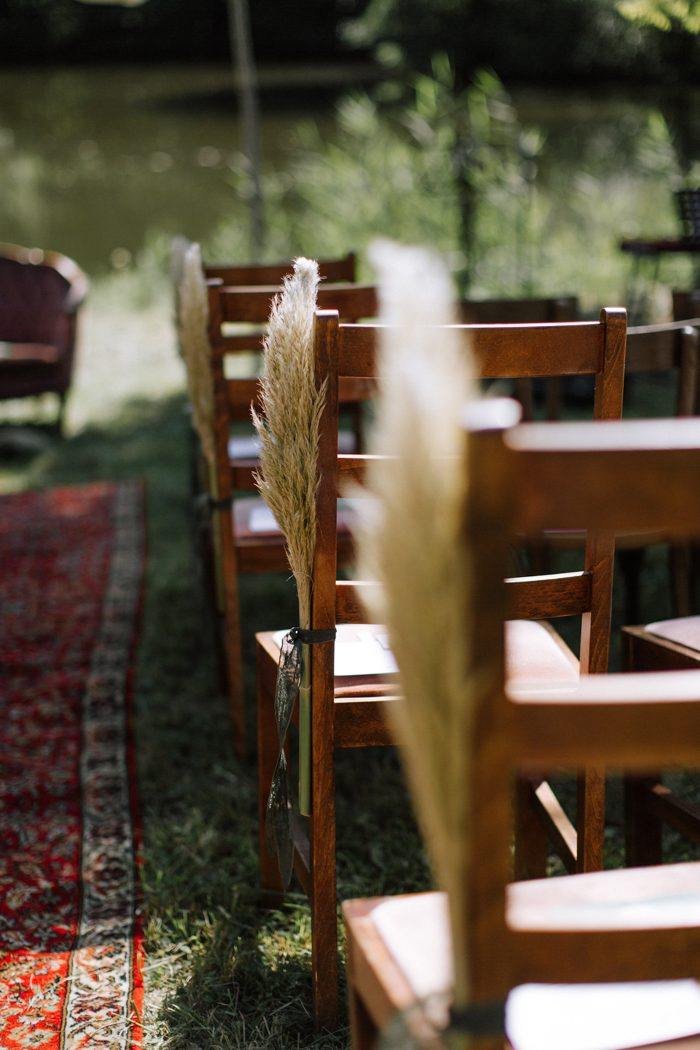 We both decided to walk down the aisle together with our fathers. The ceremony was in front of a lake at the foot of a little hill. When walking downwards, we saw ALL our loved ones looking at us with happy face and honet smiles! Although we couldn't share this moment together, because we both walked separately with our dads, this was the moment we both experienced as magical.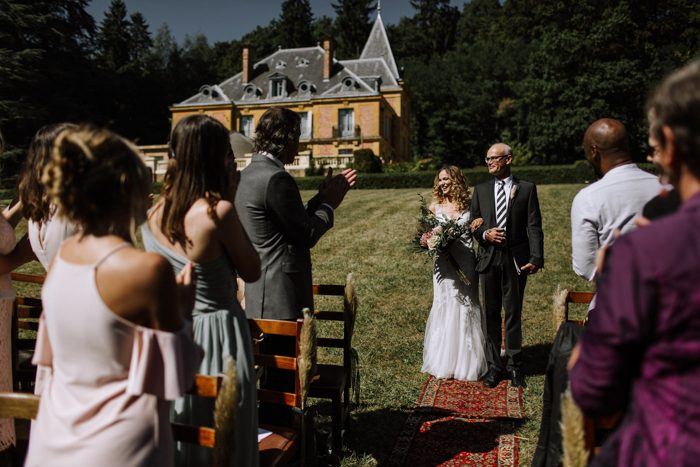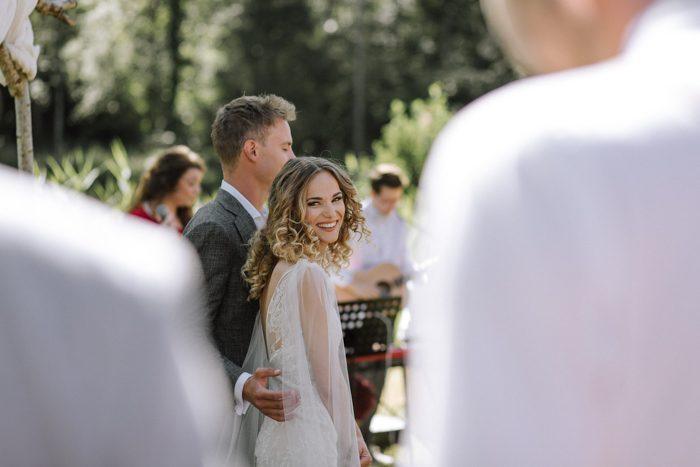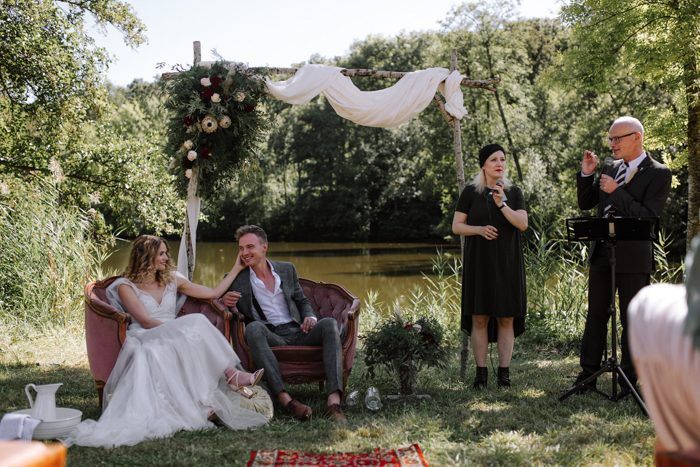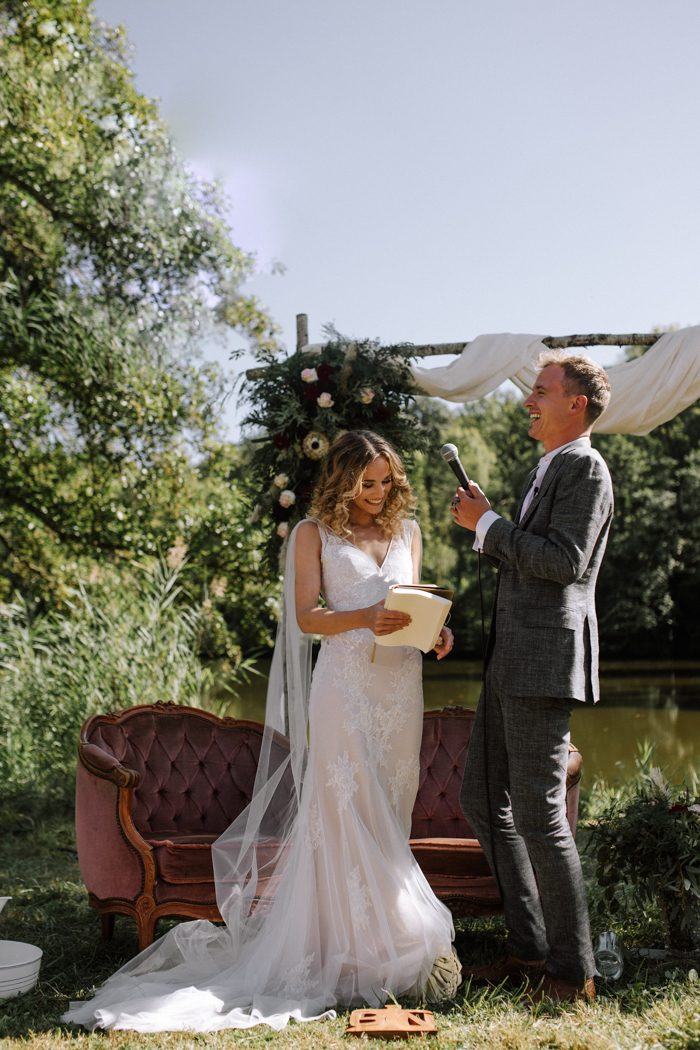 Biggy's dad is a preacher and it was a big honour that he was marrying us. It made the whole ceremony very personal. Every single guest was a close family member or friend of us andwe could totally be ourselves. Instead of having ring girls we decided to ask Nicky's grand parents handing us over our wedding rings (which are btw the original wedding rings from both of our grand-grand-parents!).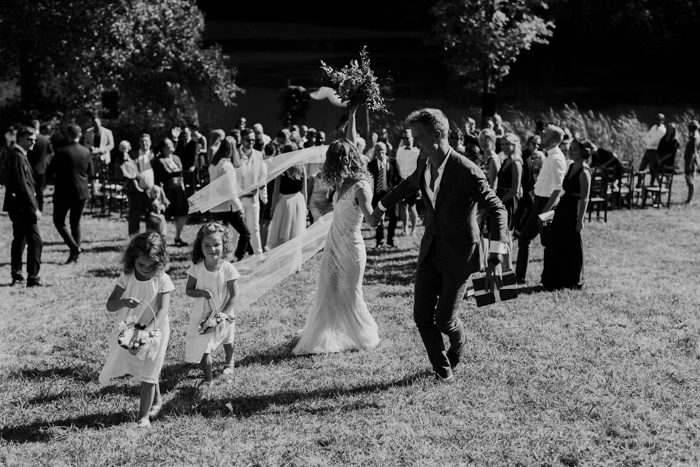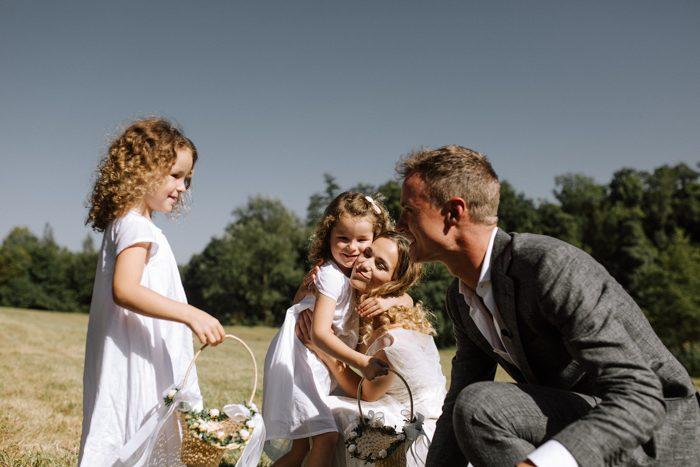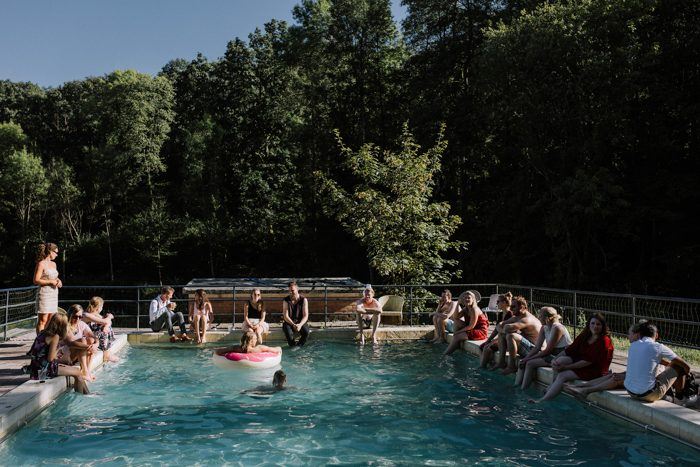 Make sure you plan enough time with your guests. We decided to have a whole weekend instead of only a day so we wouldn't have the feeling to rush from one agenda point to the next. Between the ceremony and the dinner was enough time to chill at the pool (and to throw your mates into the water ;-)).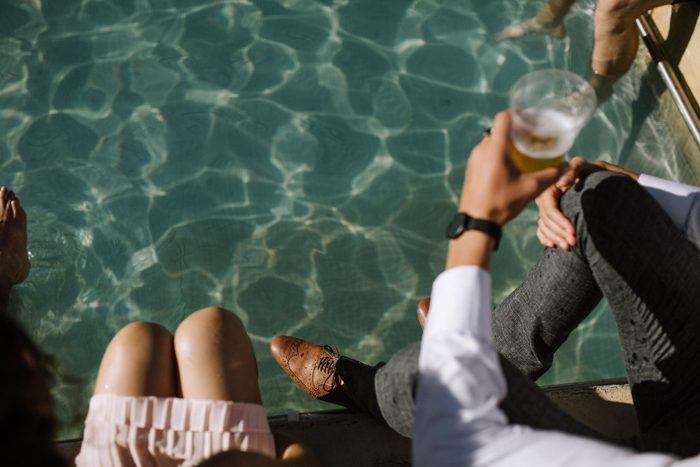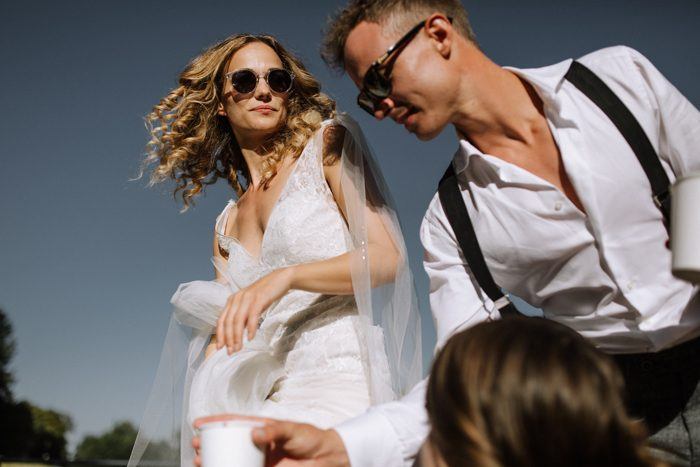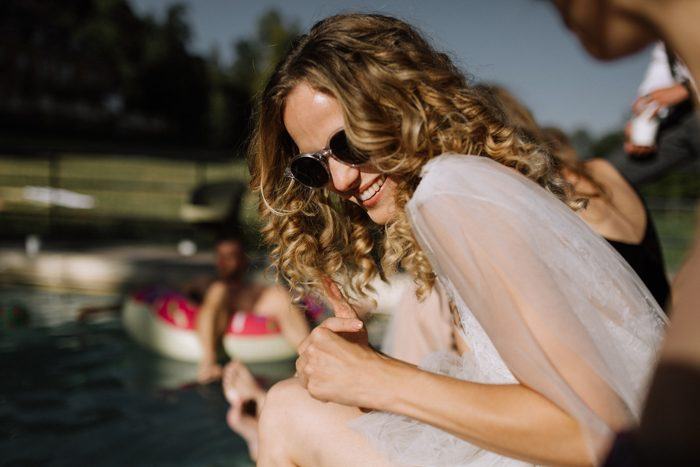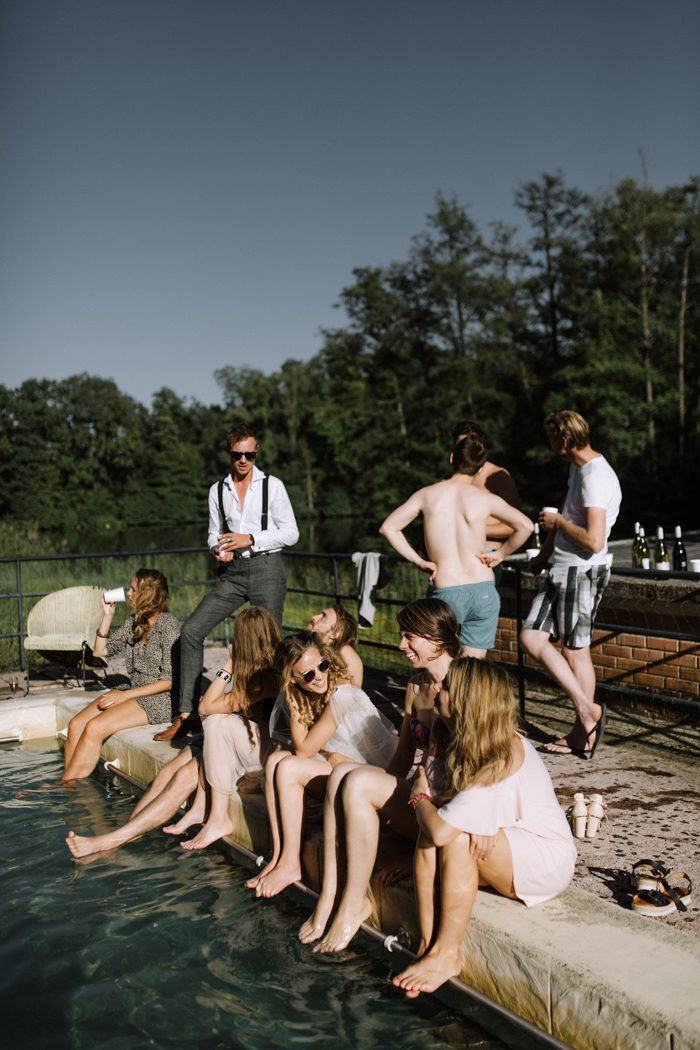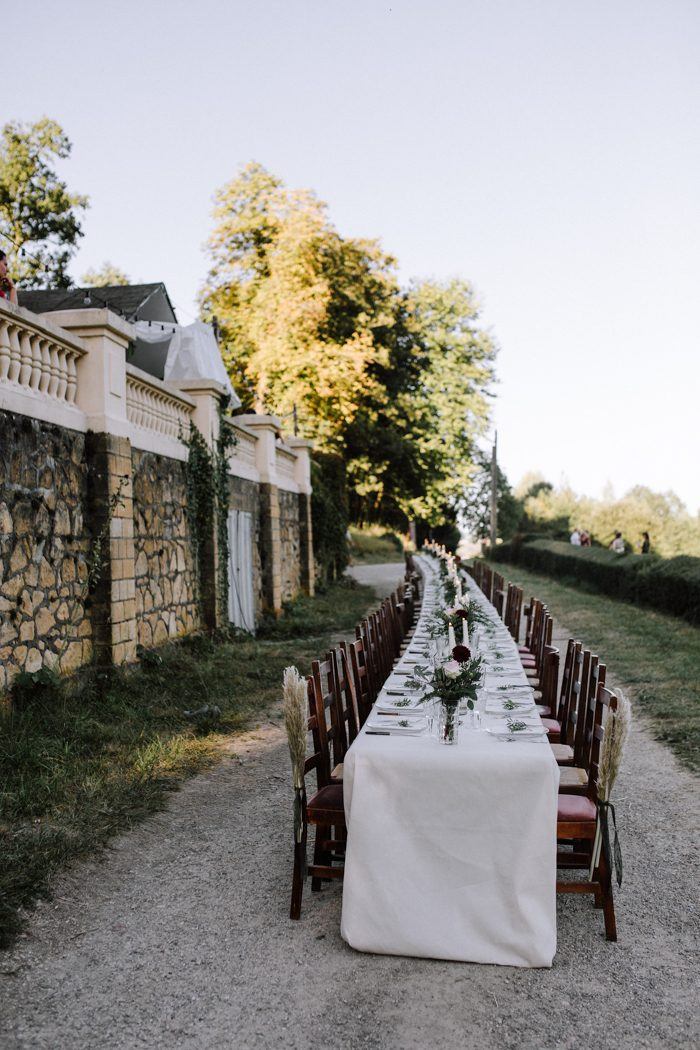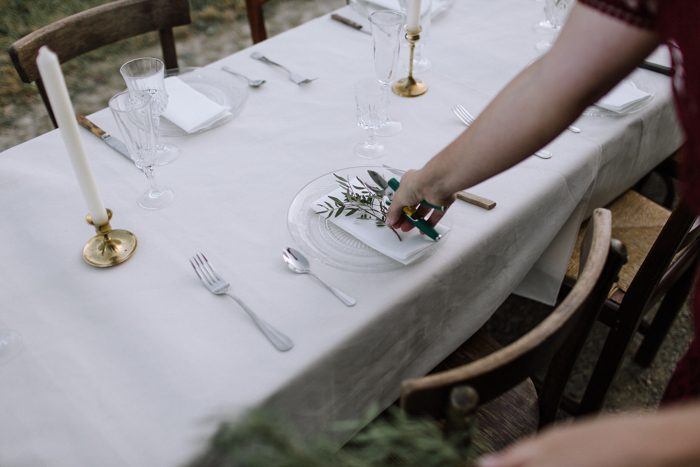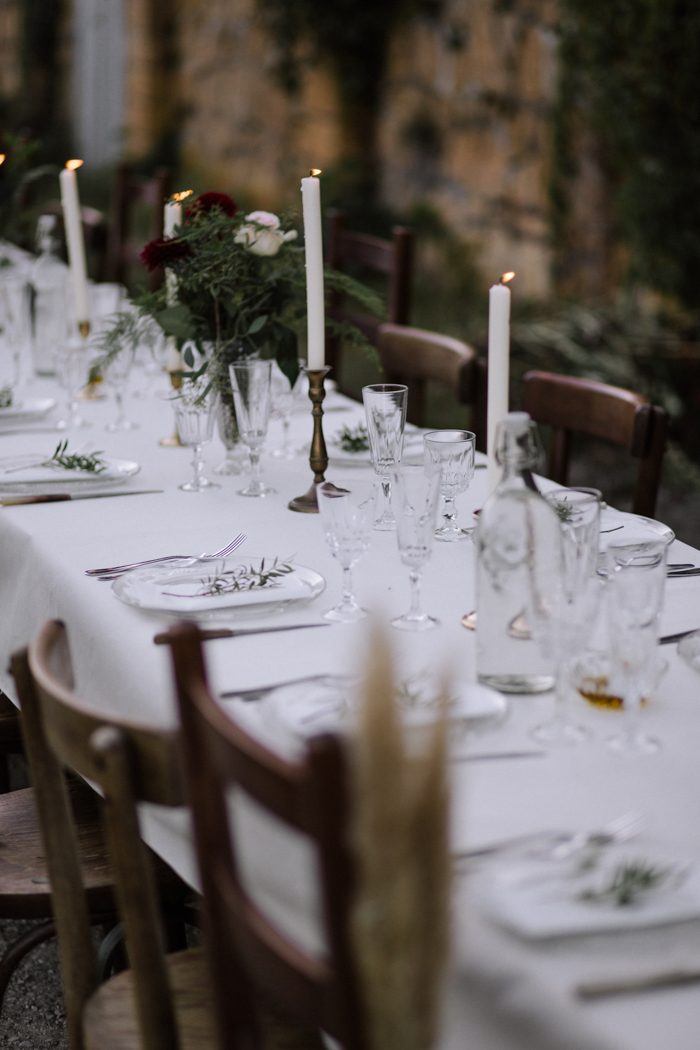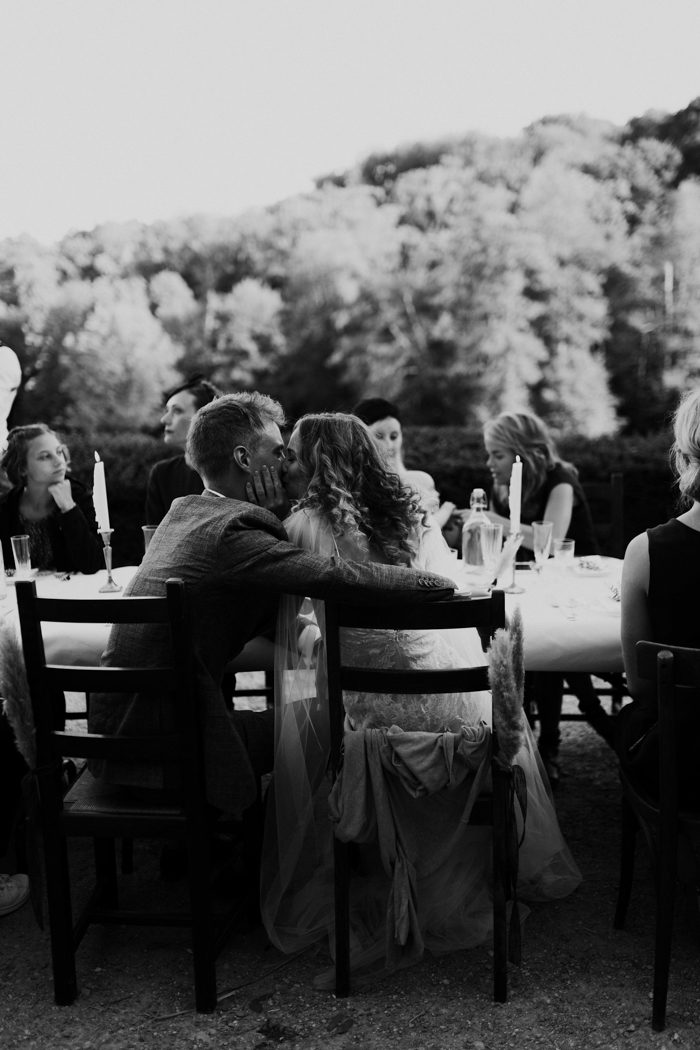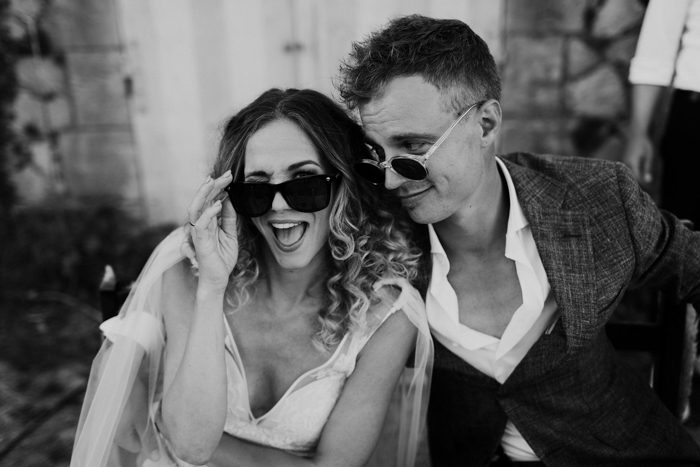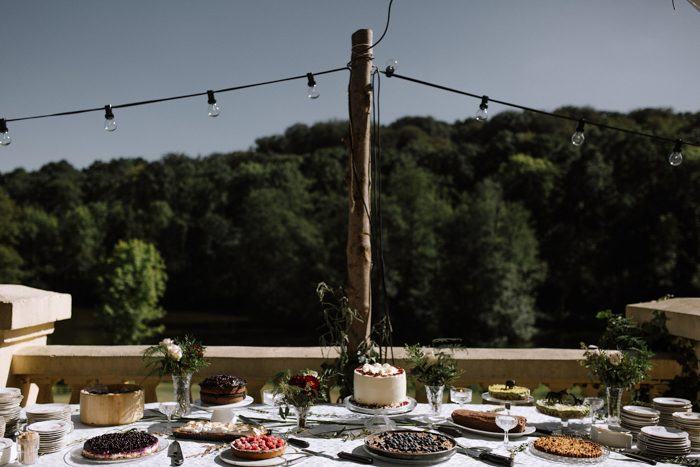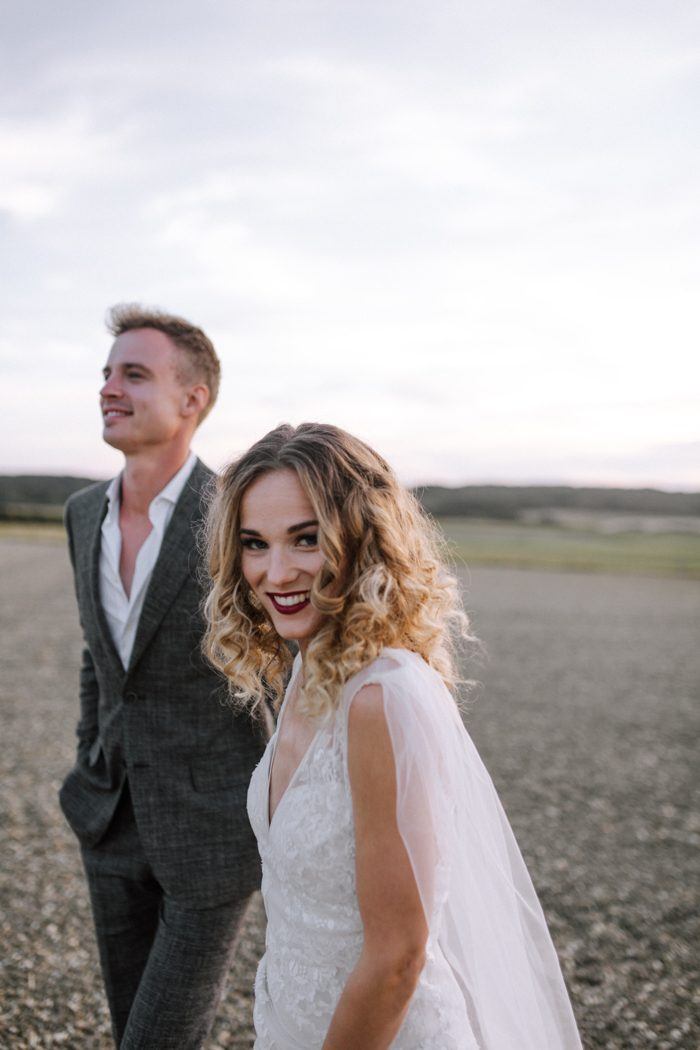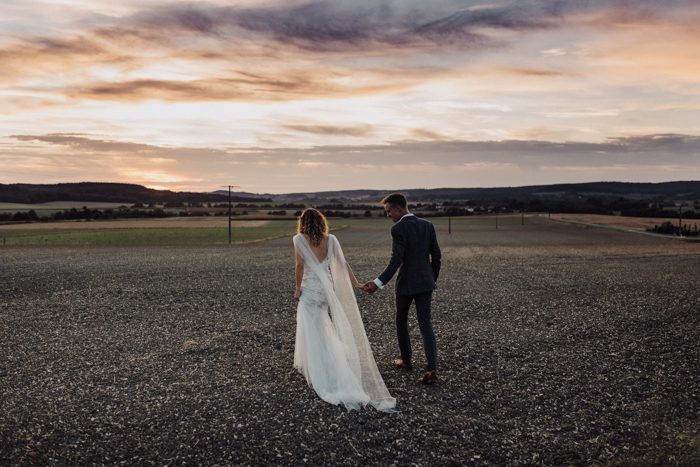 Our photographers Erwin & Suzanne from SUEGRAPHY felt like "air" on our wedding day. On the one hand we didn't notice them because they work so professional and on the other hand we totally couldn't have lived without them! They somehow managed to be present to capture all special moments without anyone noticing it (which made ALL our pictures so real and authentic!) and in the meantime they were part of our friends andwedding guests because there's no way you can not love them! We felt so relaxed around them and they are the reason we will be able to have our memories not only captured in our hearts but also on prints forever. We love you guys big time!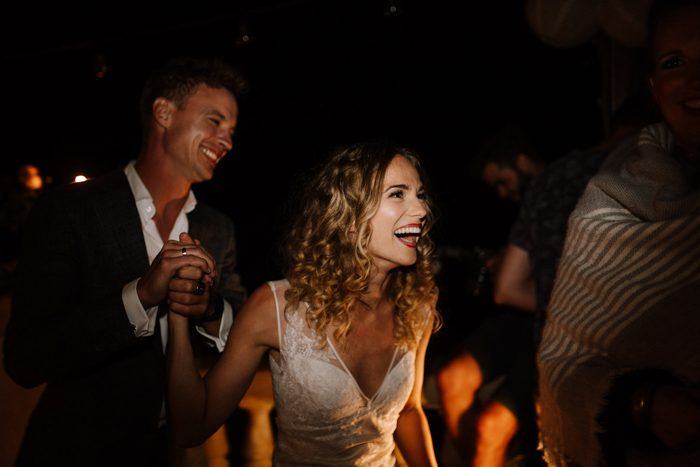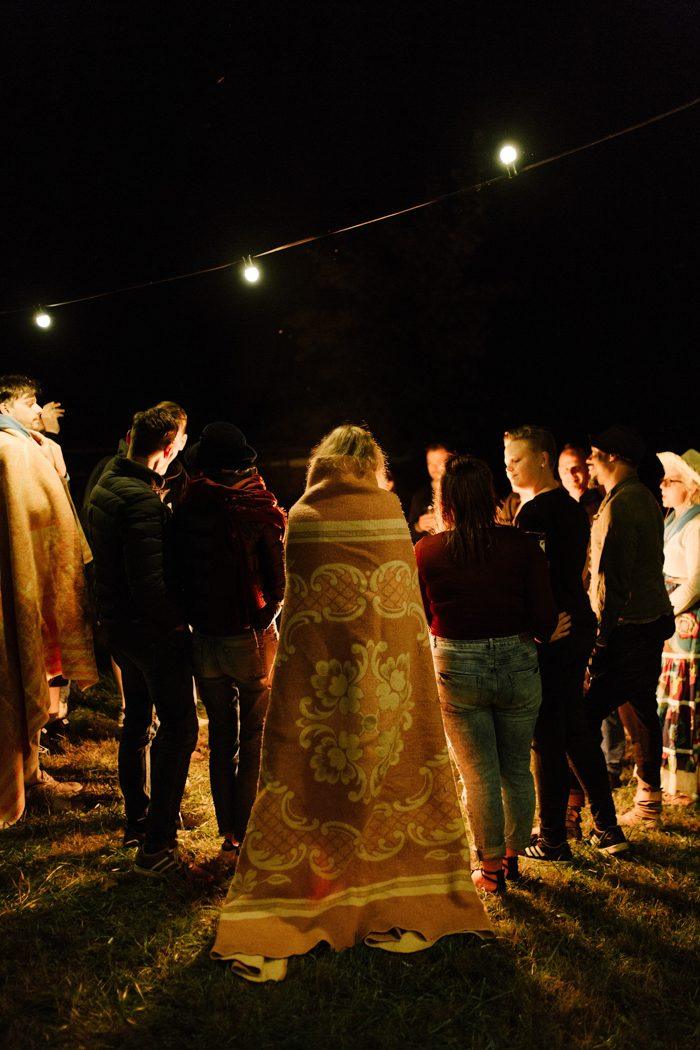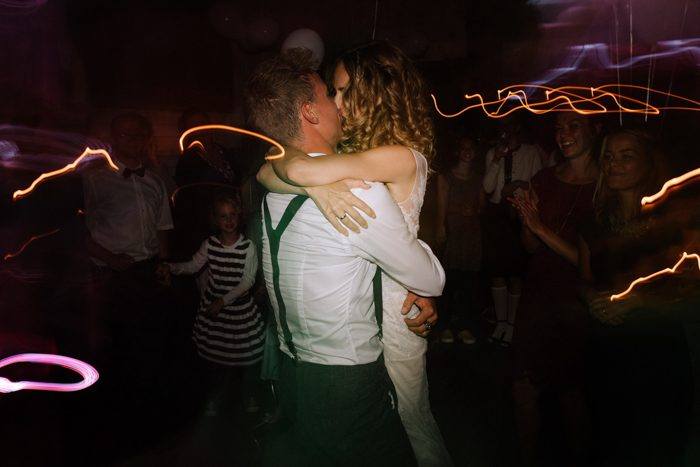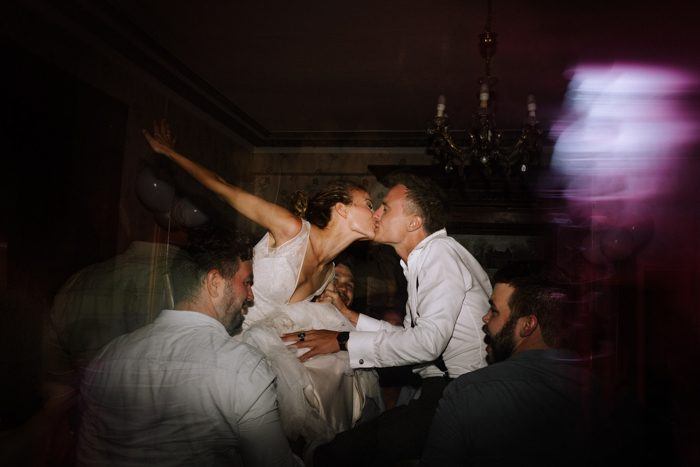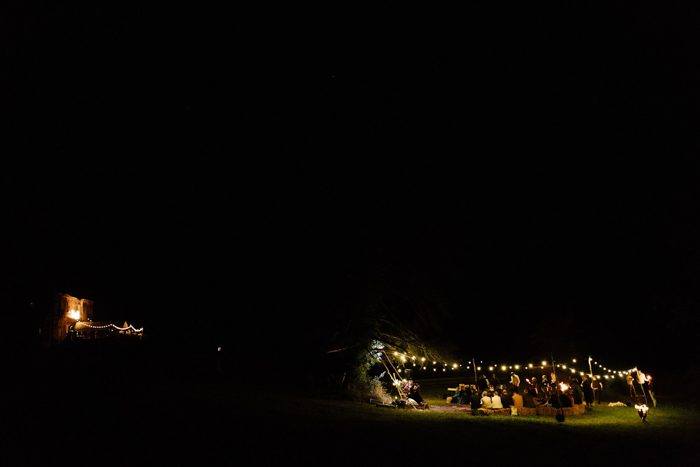 Congratulations to Biggy and Nicky and special thanks to SUEGRAPHY for capturing such a fun and whimsical wedding! For more castle wedding inspiration, check out this enchanting midsummer Irish wedding at Castle Leslie!