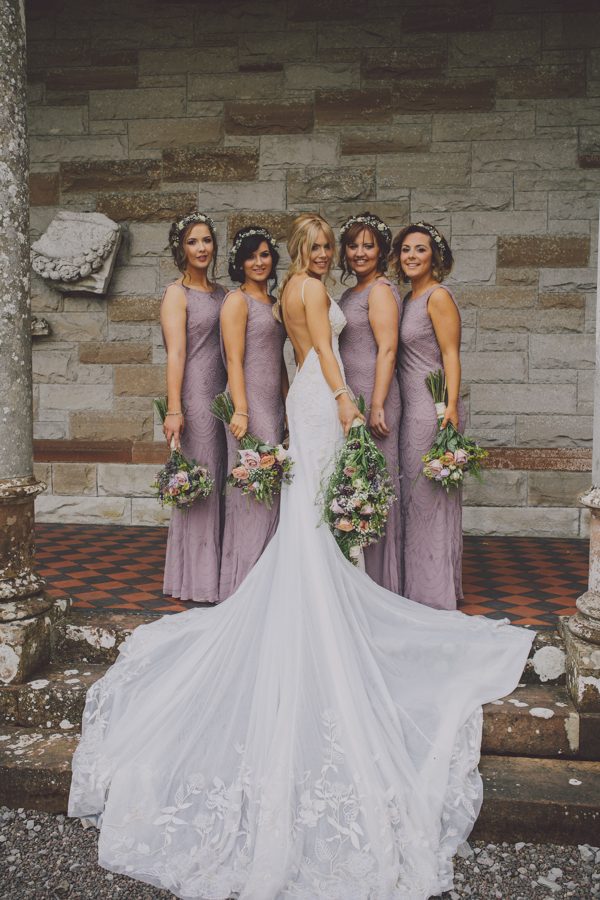 One custom bridal gown with hundreds of pearls, dozens of dried lavender bunches, and countless fairy tale décor touches later, we think Samantha and John's Irish wedding was truly what dreams are made of! The couple chose Shakespeare's A Midsummer Night's Dream as their wedding inspiration and incorporated woodland details like tall trees, abundant wildflowers, and whimsical details in every aspect of their special day. Ten21 Photography captured every perfect detail of the couple's day, including some amazing décor shots inside their reception marquee at Castle Leslie!
The Couple:
Samantha and John
The Wedding:
St. Bestius Church of Ireland, Castle Leslie, Monaghan, Ireland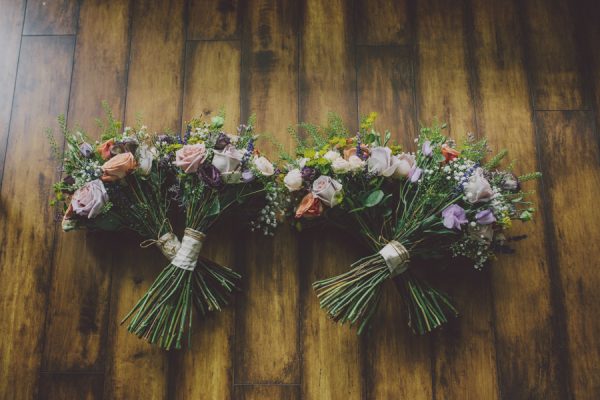 I wanted our wedding to be a day our guests would remember. As a creative person I strive to be different so I wanted to make every aspect of our wedding unique and beautiful from the invites to the dress, from the cake to the centrepieces.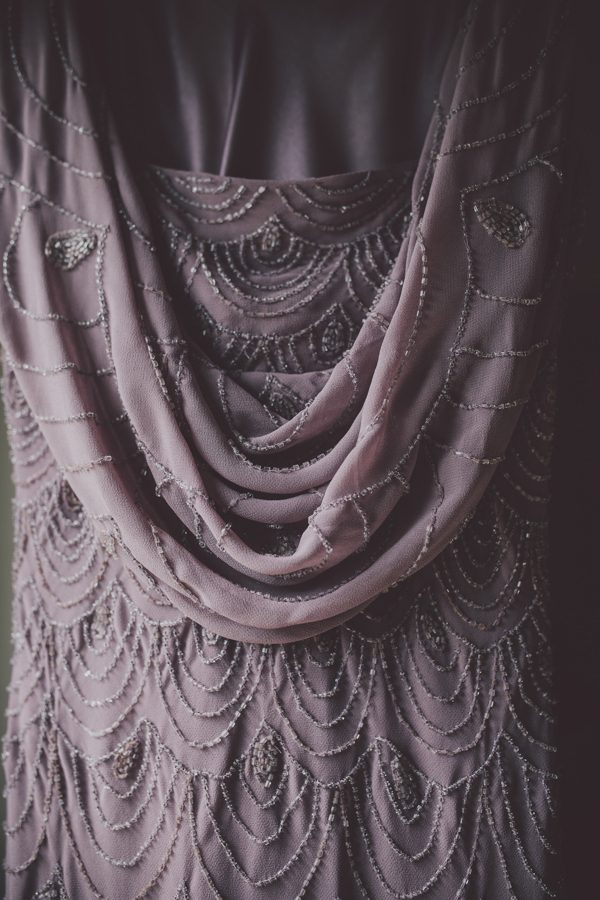 My style inspirations are people like Kate Moss and Sienna Miller who have a very laid back boho approach to fashion. I loved Kate Moss's wedding and used it as inspiration when looking at my dress and theme. I used to work as a Freelance print artist for a fashion designer in London called Hermione de Paula so when she heard I had got engaged she emailed and told me she had started creating bespoke wedding dresses and would love to make my dress – an offer I couldn't refuse!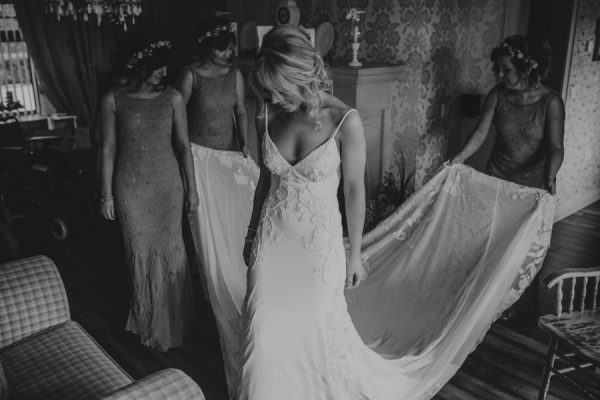 Hermione also made my veil which had matching pearl detailing along the bottom the same as the train of my dress and little embroidered daisies up the side. The intricate hand beaded pearl detailing was like nothing I had ever seen in any other wedding dress, it turned out even more amazing than I could have ever imagined – the perfect fairy tale dress.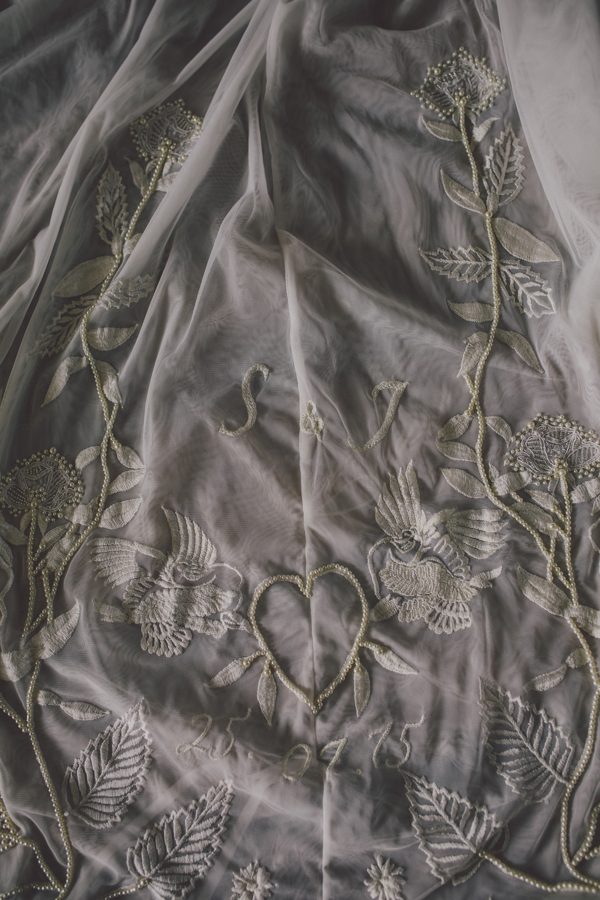 My hair was put into a loose laid back plait with pearls placed in through it to tie in with the dress. The bridesmaids complimented my hair with their milkmaid plait hairstyles with dried lavender flower rings which matched the décor and dresses. Their dresses were fully beaded with cowl back which was such a beautiful feature.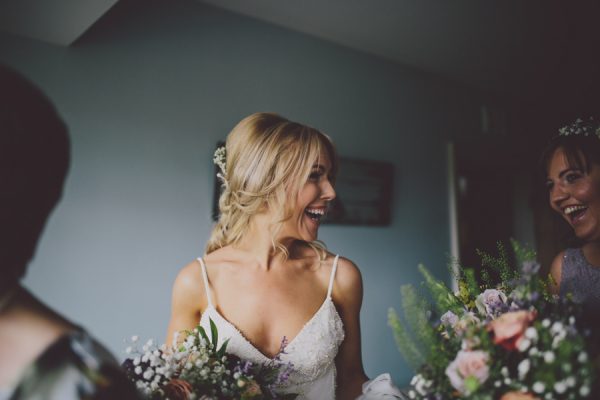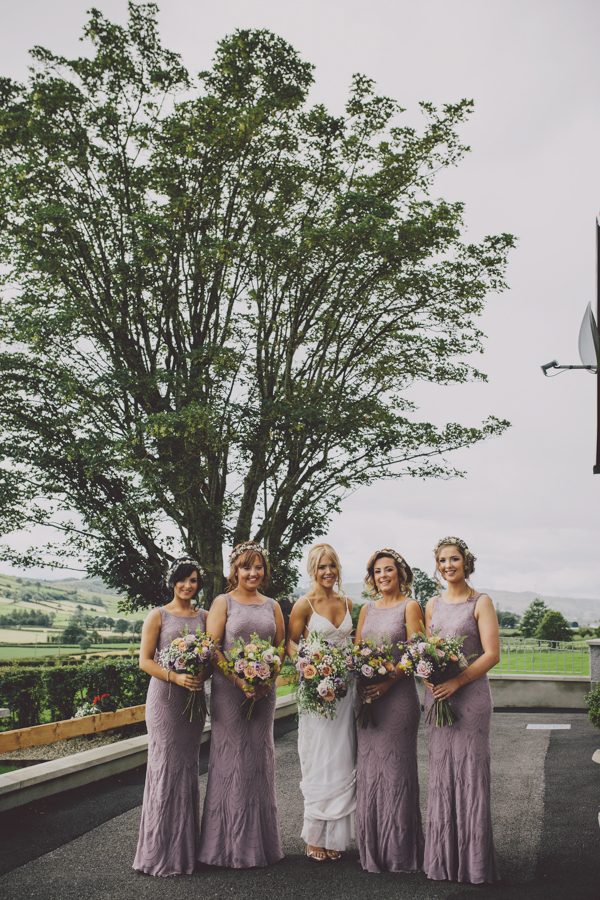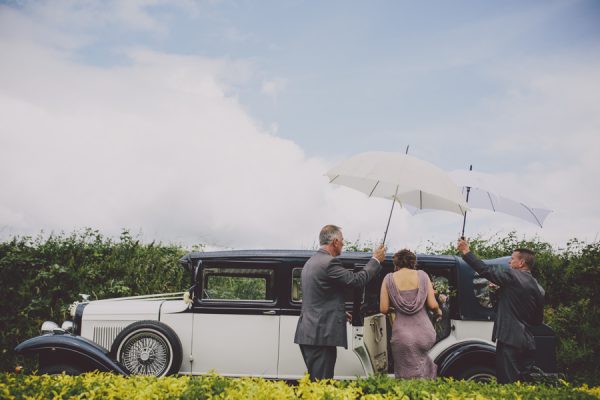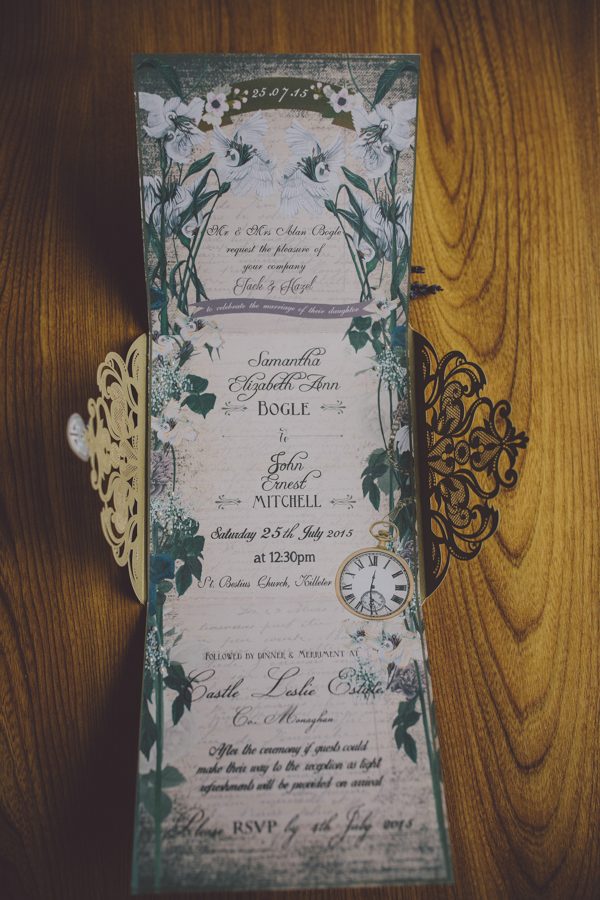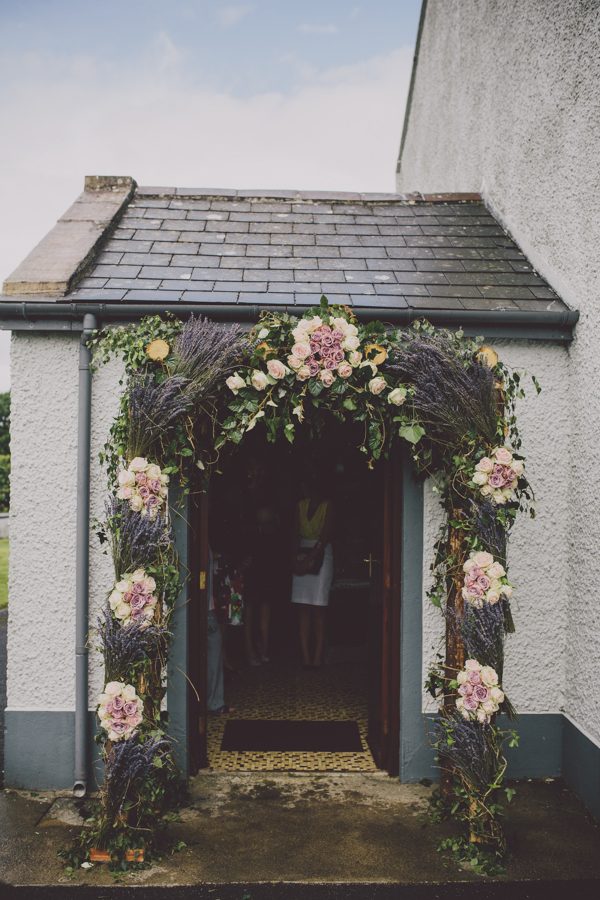 As a hippie chick at heart, I wanted to create elements of woodland throughout the day. We choose a midsummer night's dream as our theme incorporating loads of moss and trees in the church, castle and marquee. The church was magical. The wooden archway at the entrance introduced the guests to the theme dressed in flowers and dried lavender.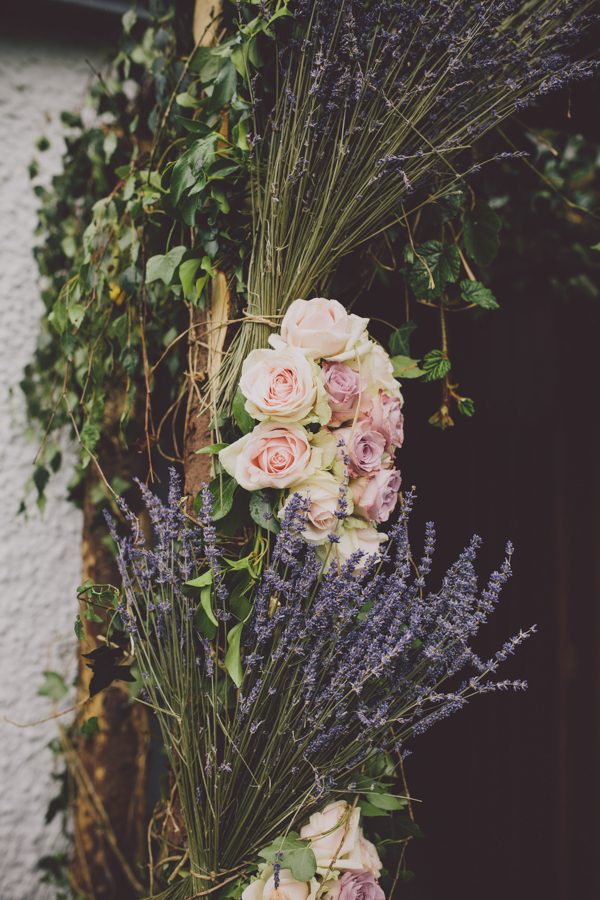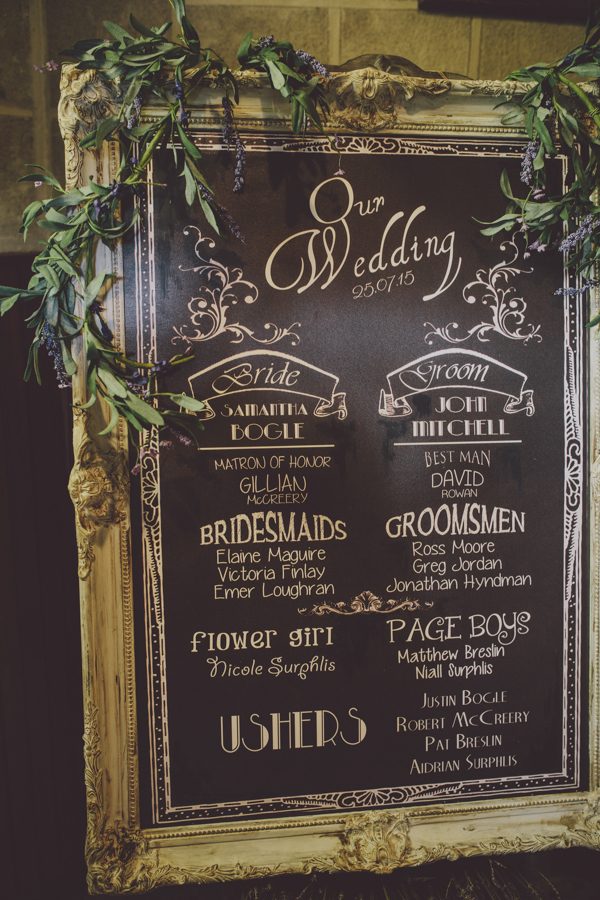 I run my own wedding décor company called Lily Annabella which specialises in wedding venue styling so the majority of my wedding décor was made by myself and team. All the stationery was handmade. They opened up three fold inside a gold laser cut design, tied with a mauve bow and dried lavender which gave a beautiful scent. Our invitations were in boxes with a woodland design to introduce our theme for the first time. The order of service booklets were similar in style.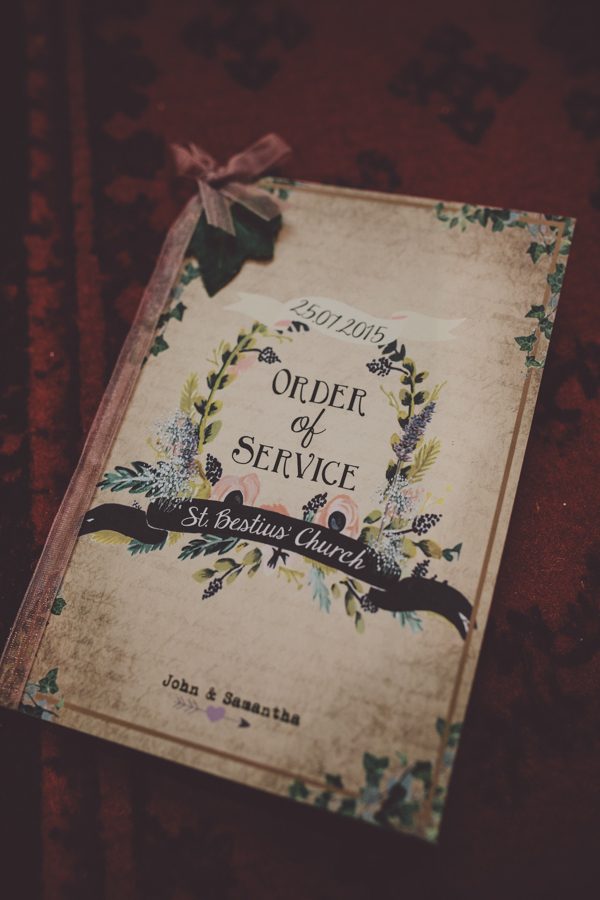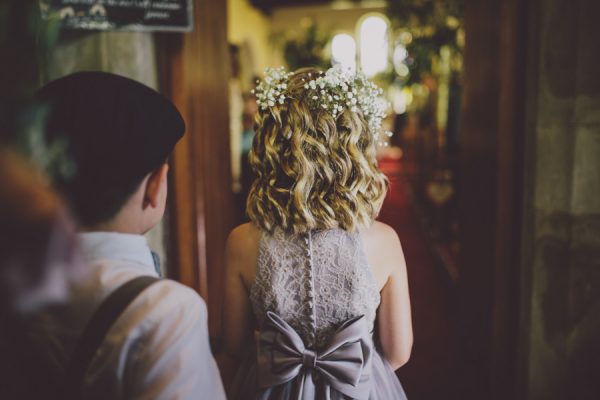 The most memorable and beautiful moment was probably walking up the aisle at the church holding my dads hand with the string quartet playing in the background. The cascading trees towering over us surrounded by our friends and family as I walked towards John. It was such an emotional and magical moment which will stay with me forever.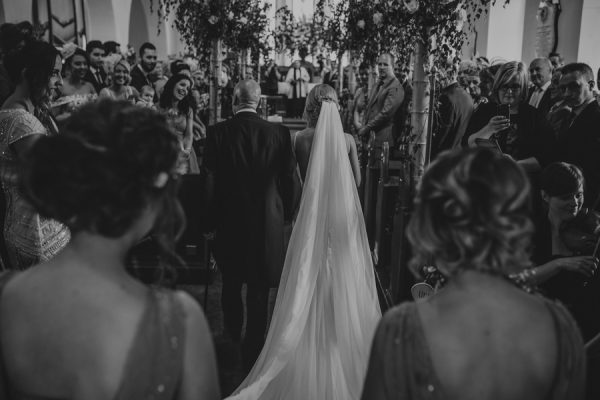 The aisle was decorated with tall trees which draped down creating a tunnel of beautiful greenery and each window had little wooden lanterns surrounded in moss and beautiful wild flowers and lavender.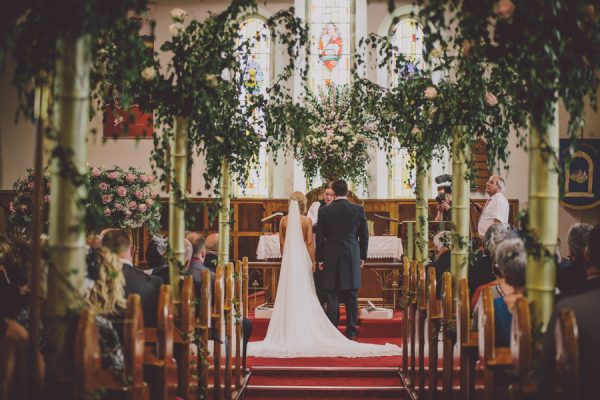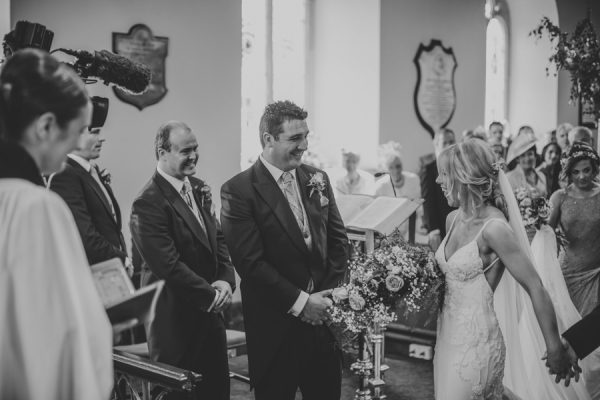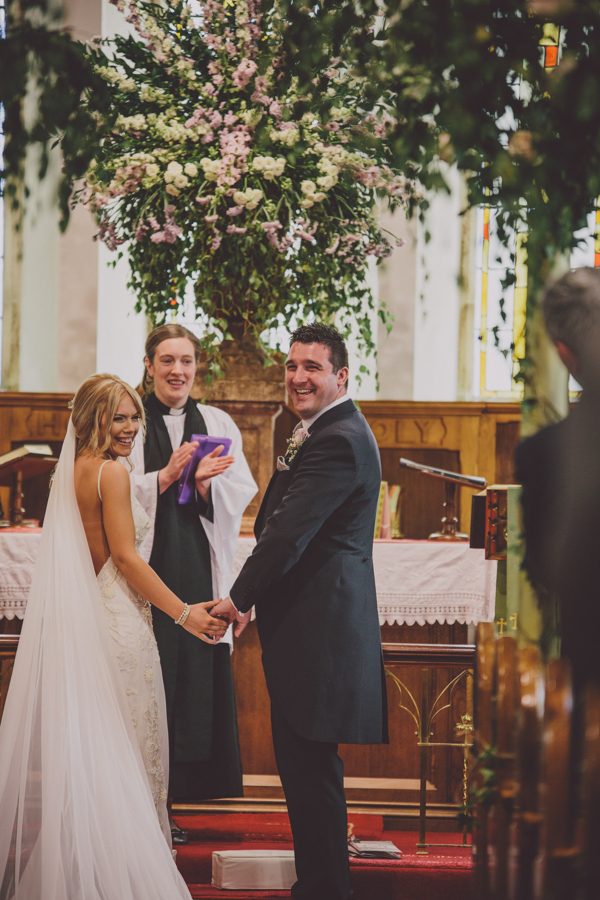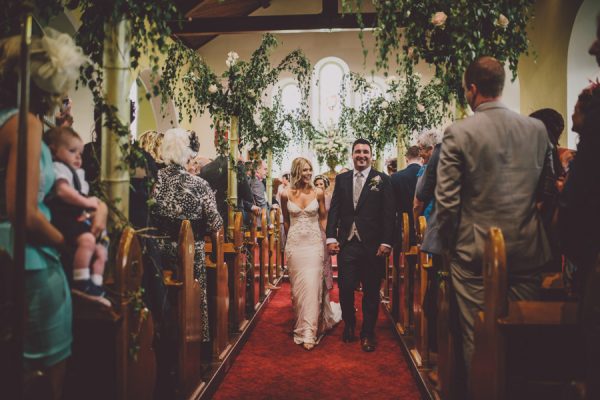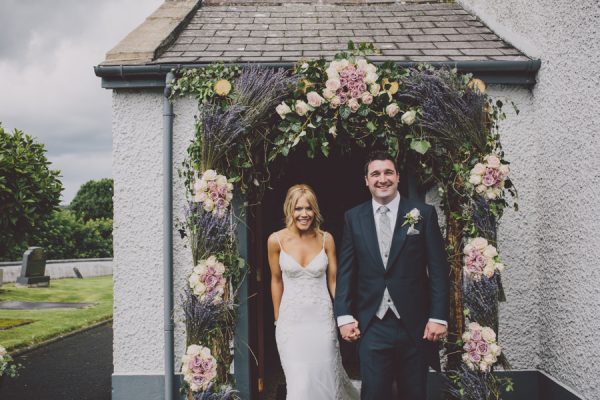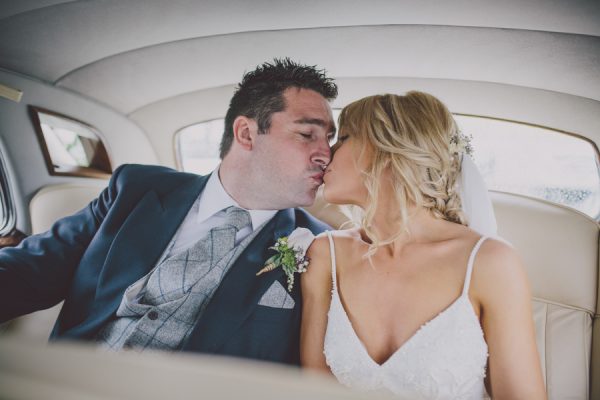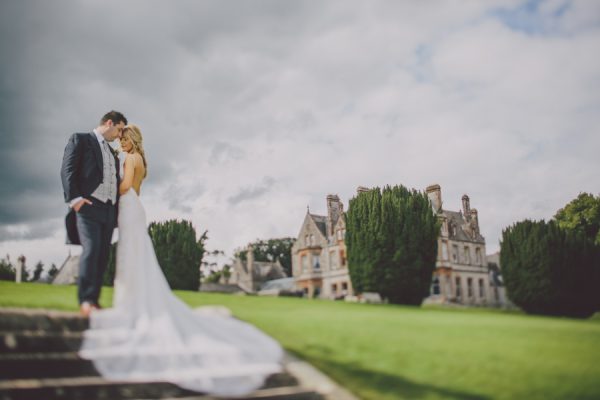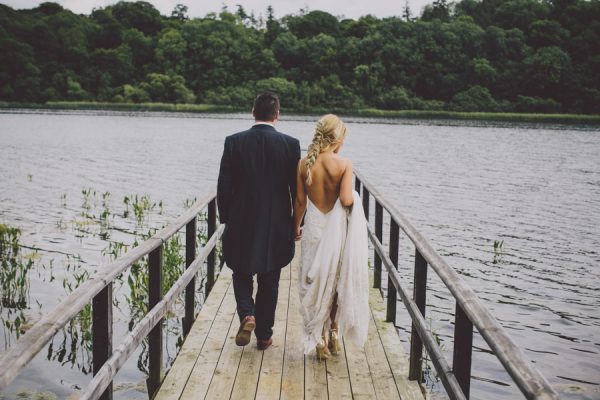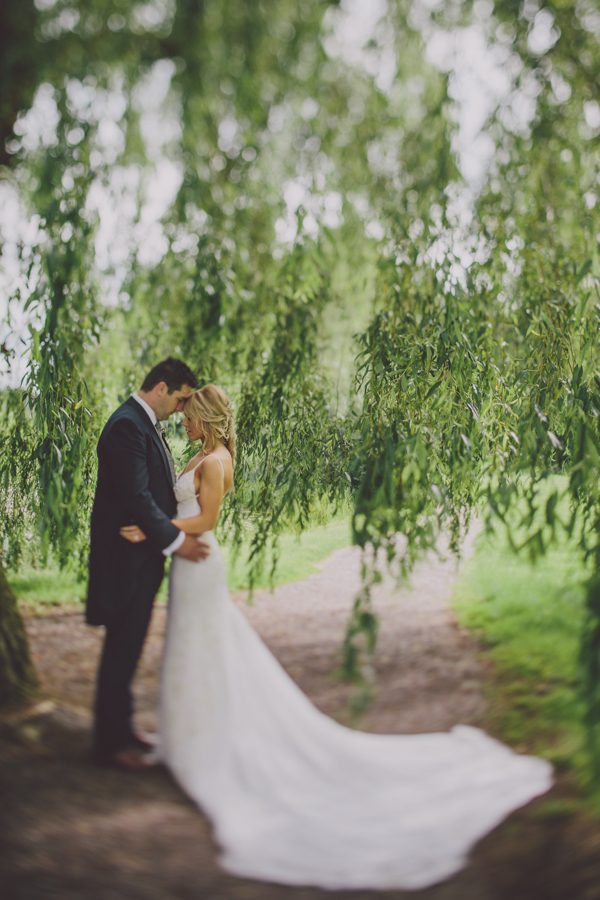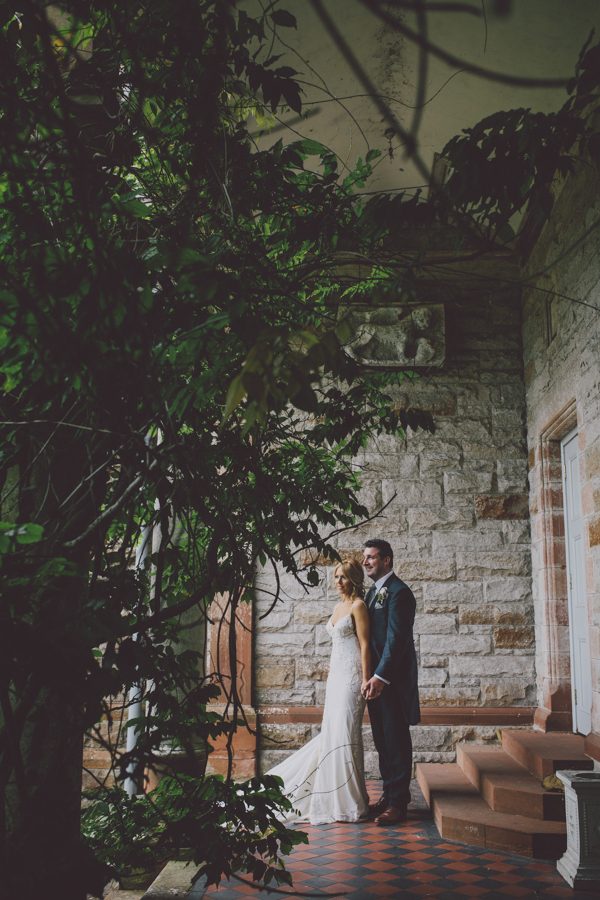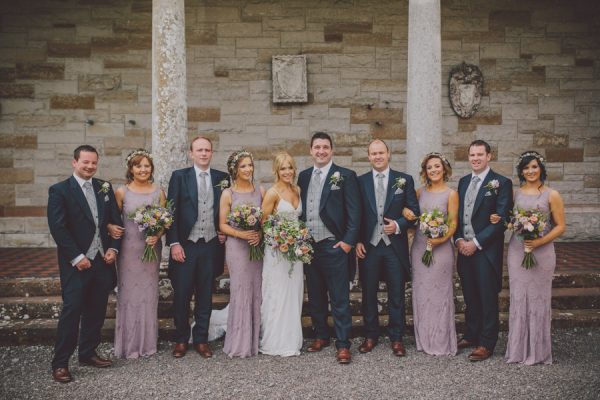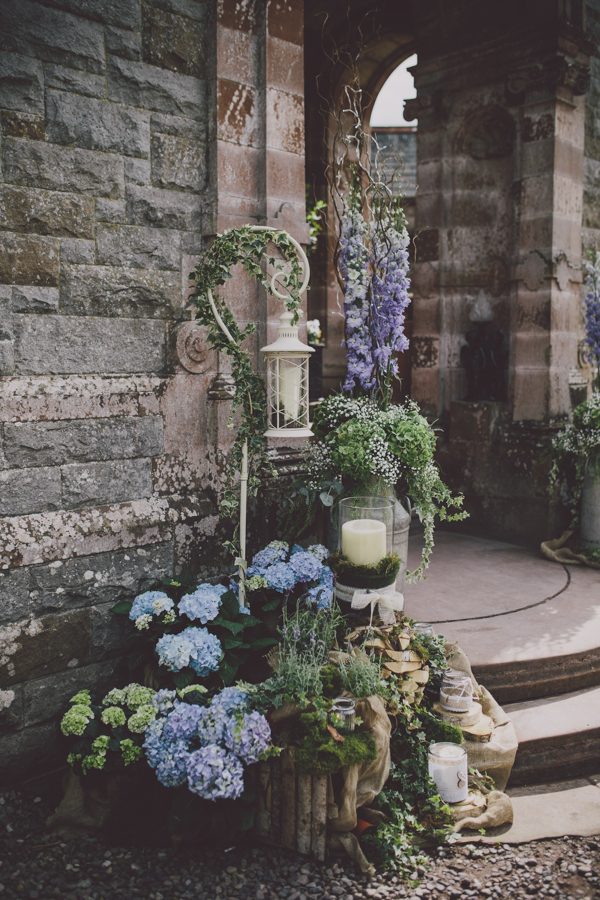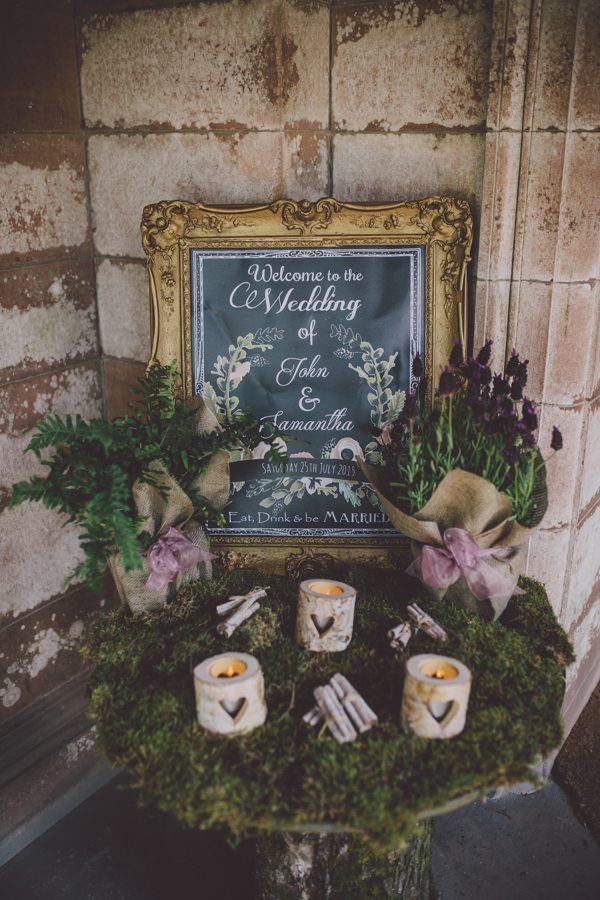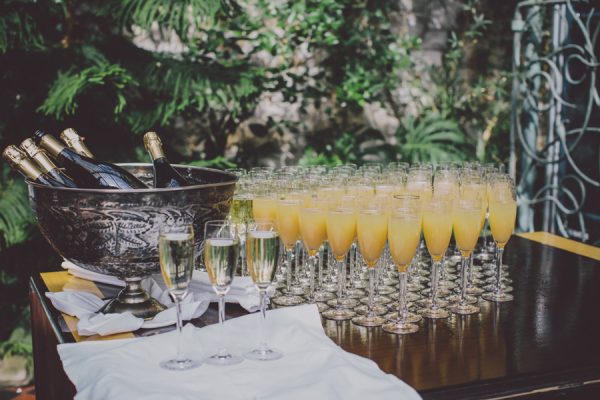 The venue was also important as it creates the setting for your theme, which is why we chose Castle Leslie as not only was it an old Castle setting but it had the marquee for dinner which was like a blank canvas for me to create something magical.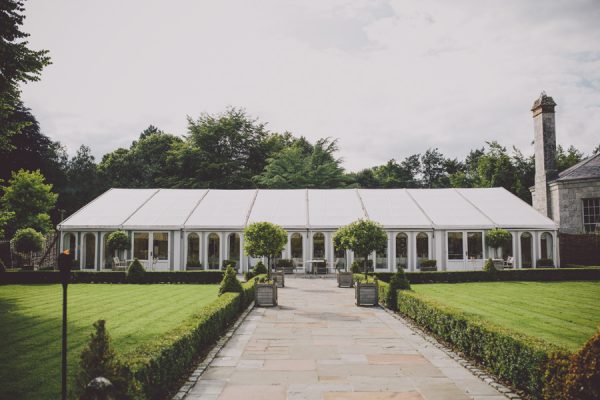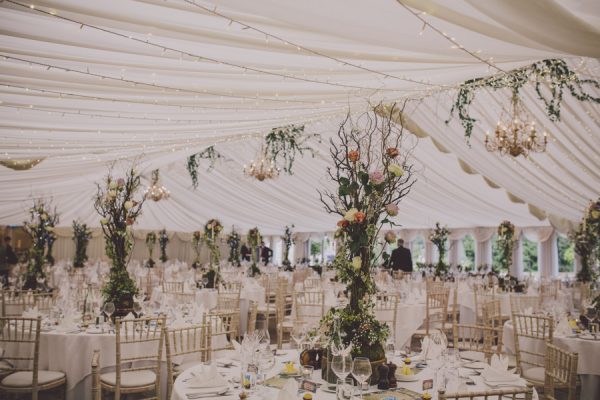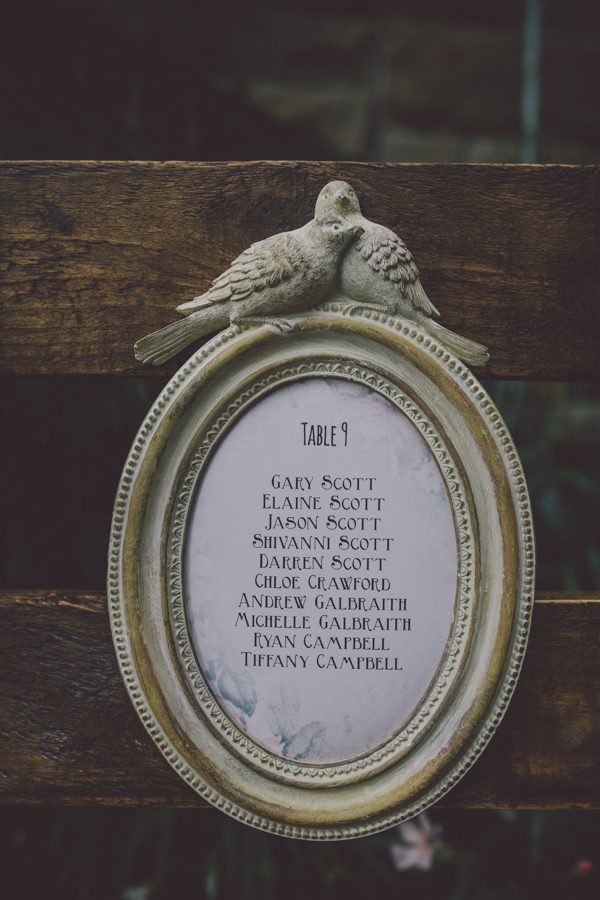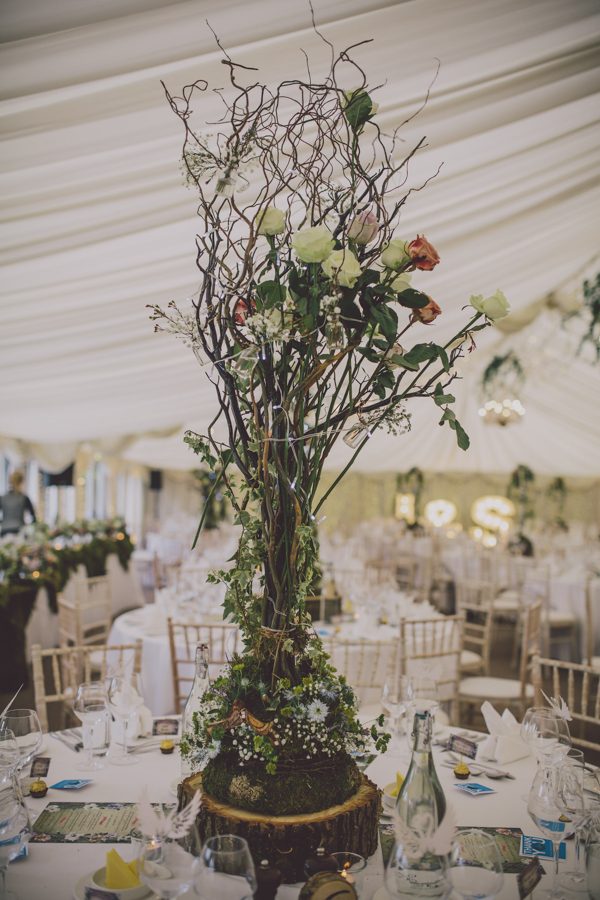 I love all things nature and loved the idea of having tree stump tables and trees wrapped in ivy and flowers for my centre pieces. The top table was covered in moss with an extended tree trunk table placed situated in front.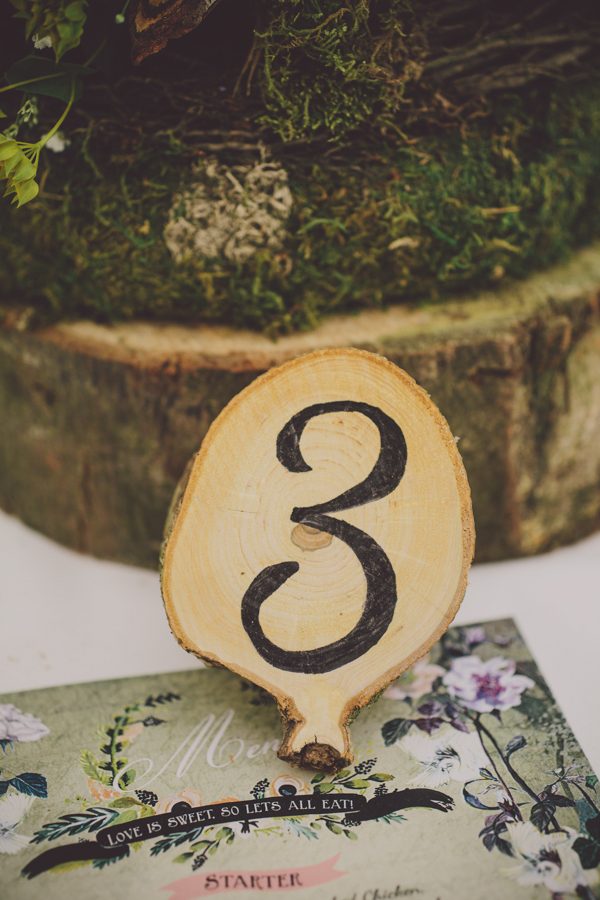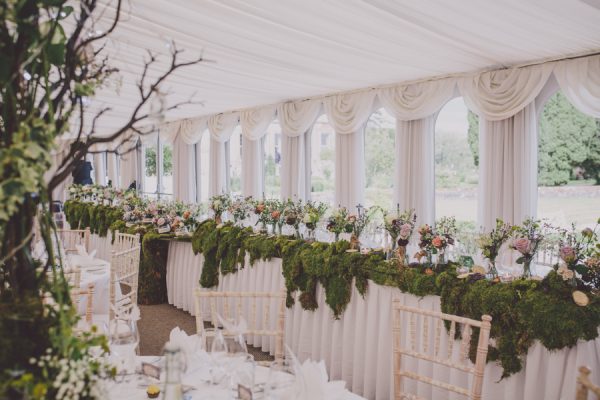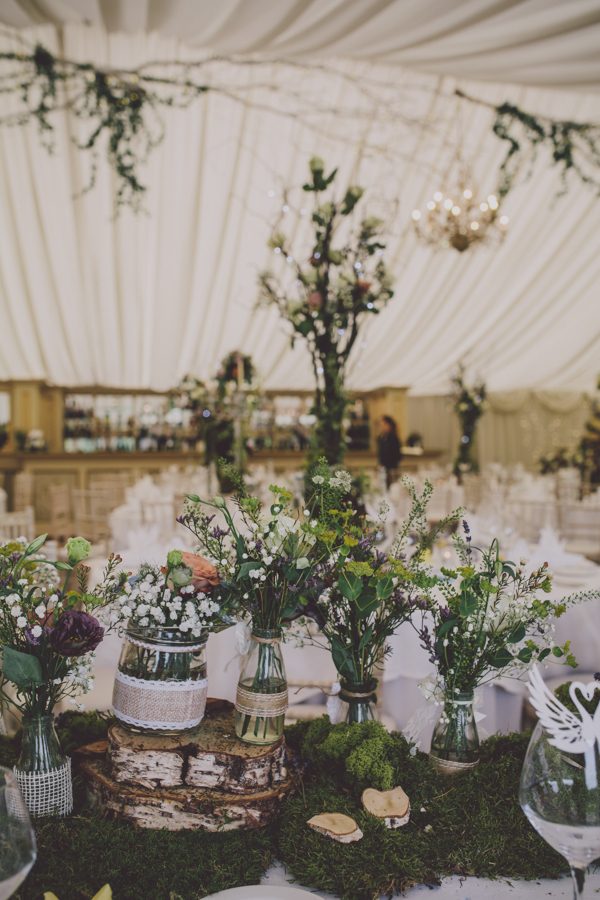 The blackboard framed prints, menus, Ferrero Rocher place names, churn post box and seating plans were all handmade by ourselves so it was even more special when we can look back on our photographs and see that all the hard work paid off.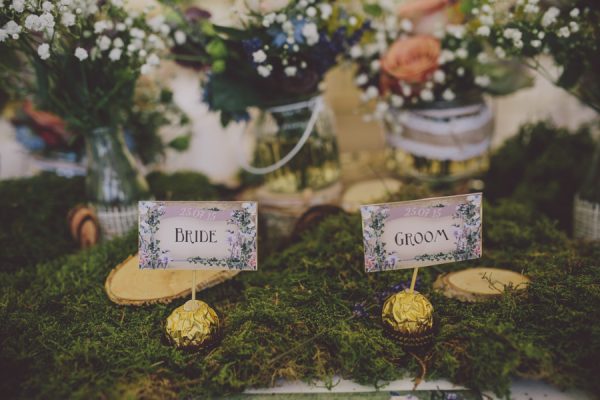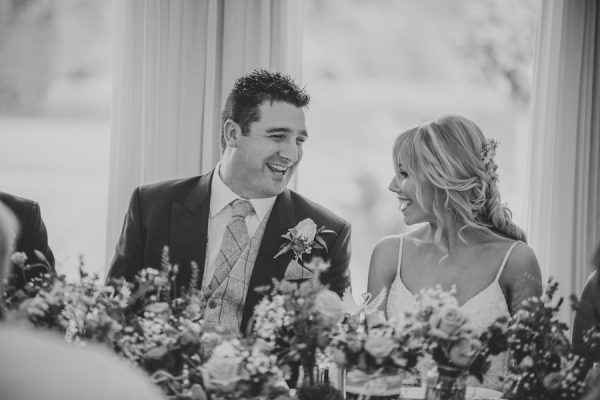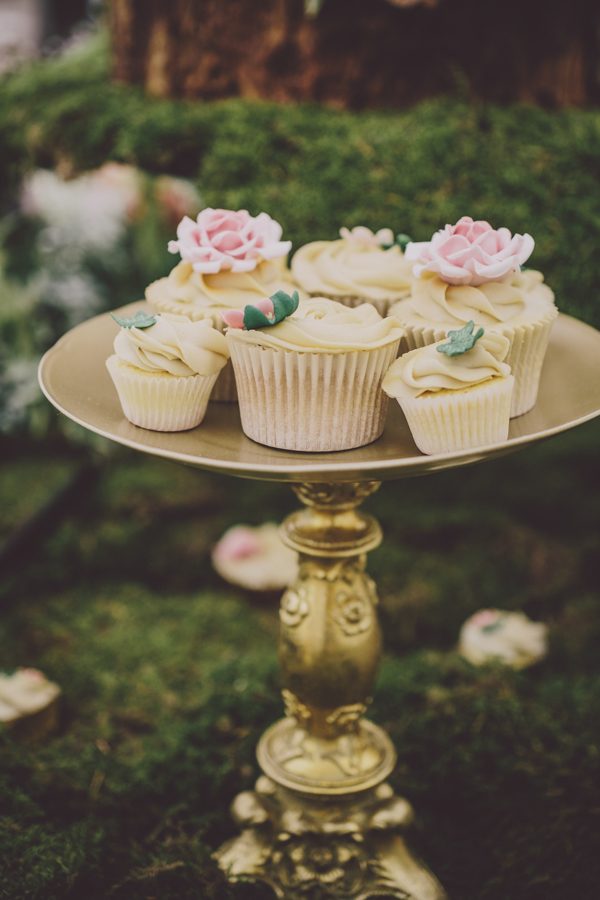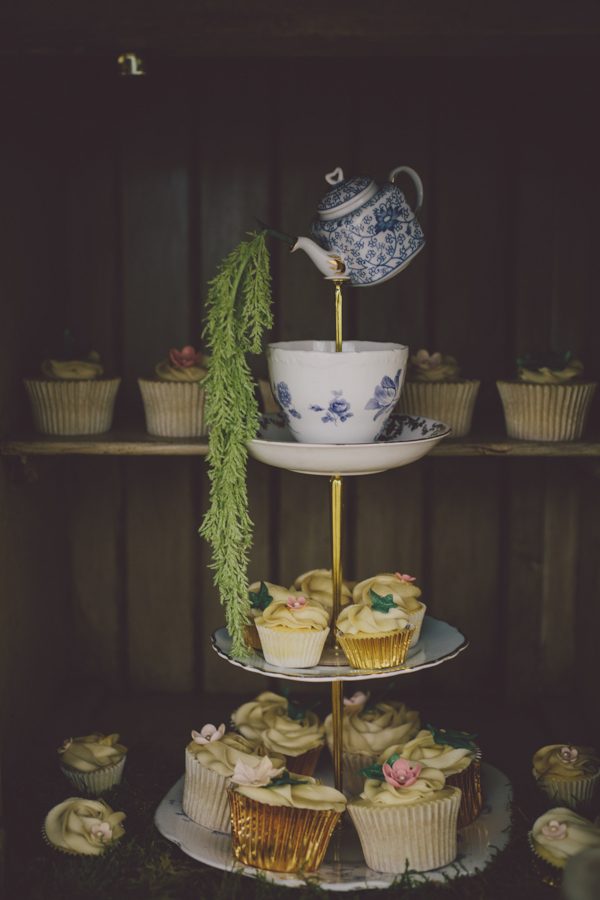 We wanted to make a feature of the cake too so we painted an old dresser and dressed it with flowers and gold accessories. Our cake which sat on a tree stump was pearlescent gold in colour with a rough texture and wrapped in a garland of flowers. It was absolutely stunning and Emma added little cupcakes with gold casing and little leaves to match in with our theme.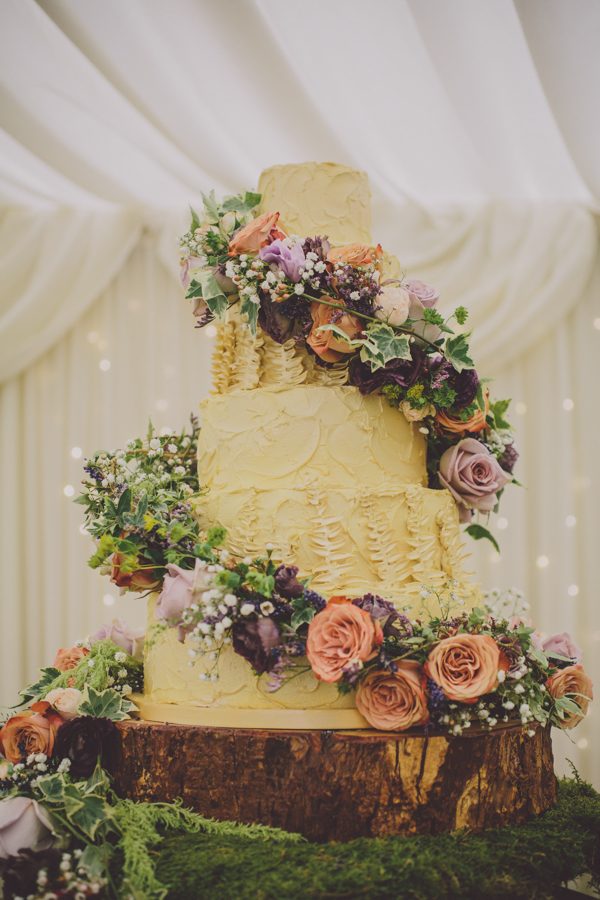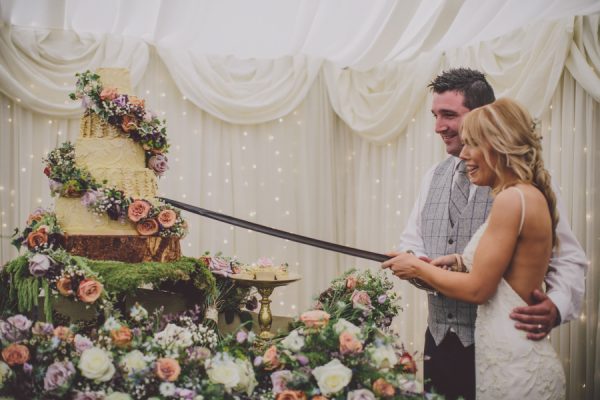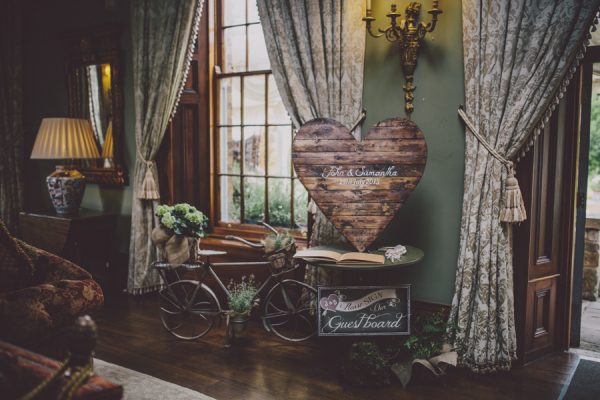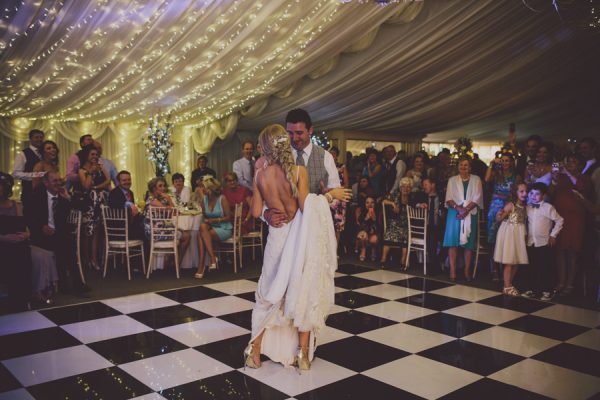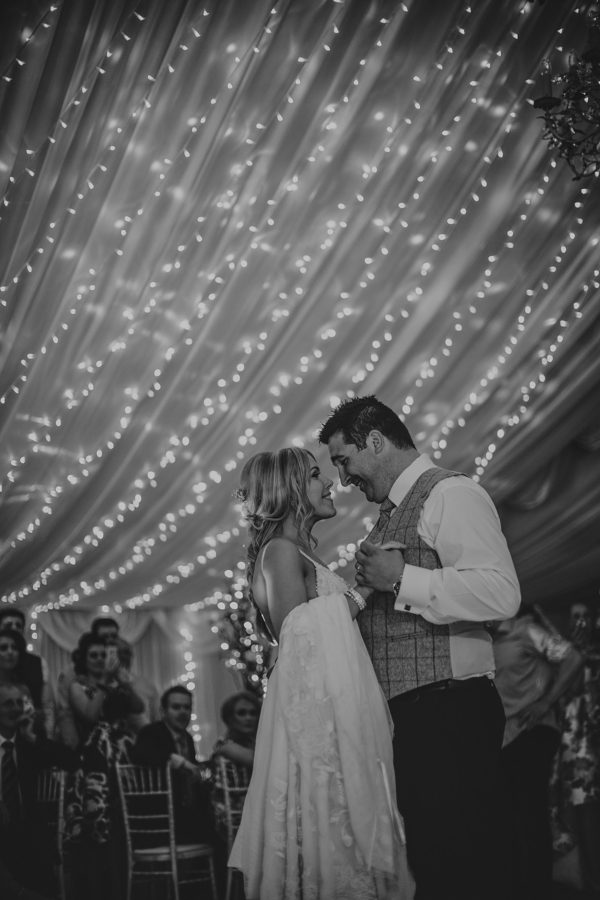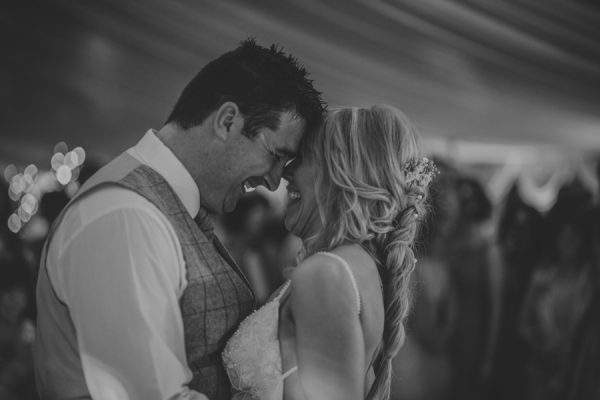 Congratulations to Samantha and John, and a huge thanks to Ten21 Photography for sharing these photos with us! Love this wedding's enchanted vibes? Then you've got to see this fairy tale cabin wedding in Northern Michigan!