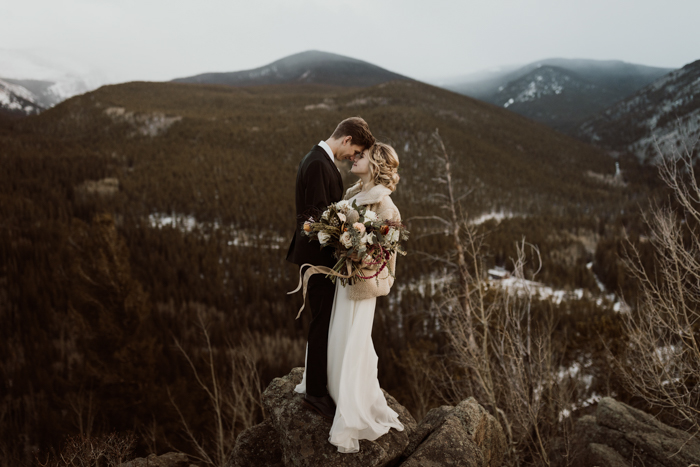 Emma and David's wedding in the Colorado mountains had all the elements of a magical winter wedding! Their venue, Blackstone Rivers Ranch, offered a private escape for their families to meet and celebrate in the comfort of the snow-covered mountains. Monarch Floral did a beautiful job adding a simple, elegant, and natural vibe with pretty blooms and greenery for both the ceremony and reception. The bride's gown from David's Bridal was the perfect balance of boho-chic and comfy enough to climb through the rugged landscape and dance through the blizzard at the end of the day! Cedar & Pines captured every moment of this dreamy mountain wedding beautifully and made us fall even more in love with snowy, winter weddings!
The Couple:
Emma and David
The Wedding:
Blackstone Rivers Ranch, Idaho Springs, Colorado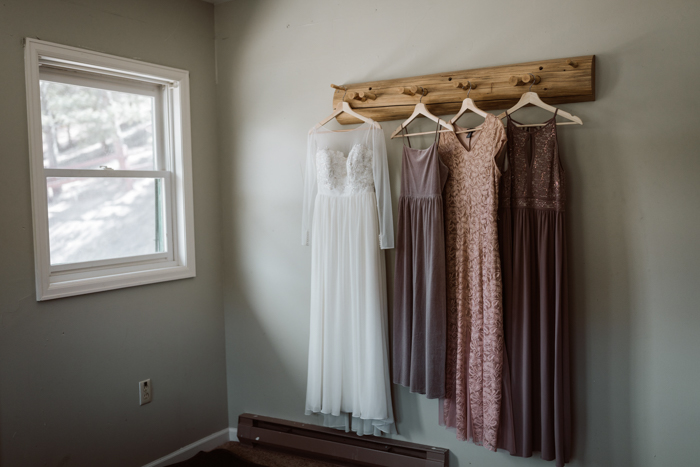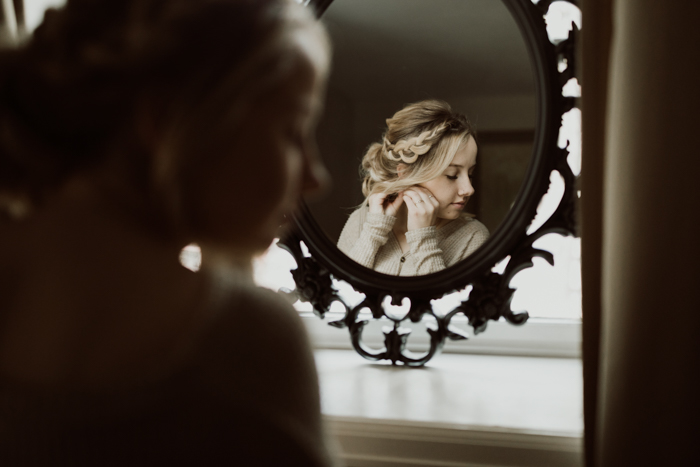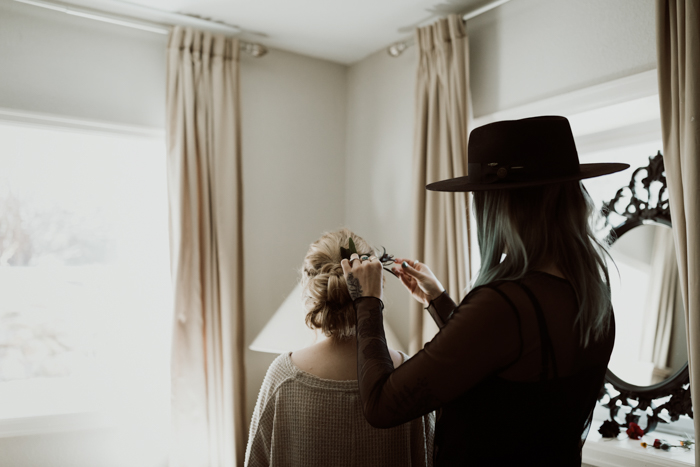 We wanted our wedding to be us. We wanted it to be centered around family, our love, and enjoying each other! Our priority was to keep it chill. I wanted something bohemian and woodsy, something that complemented our outdoor surroundings well.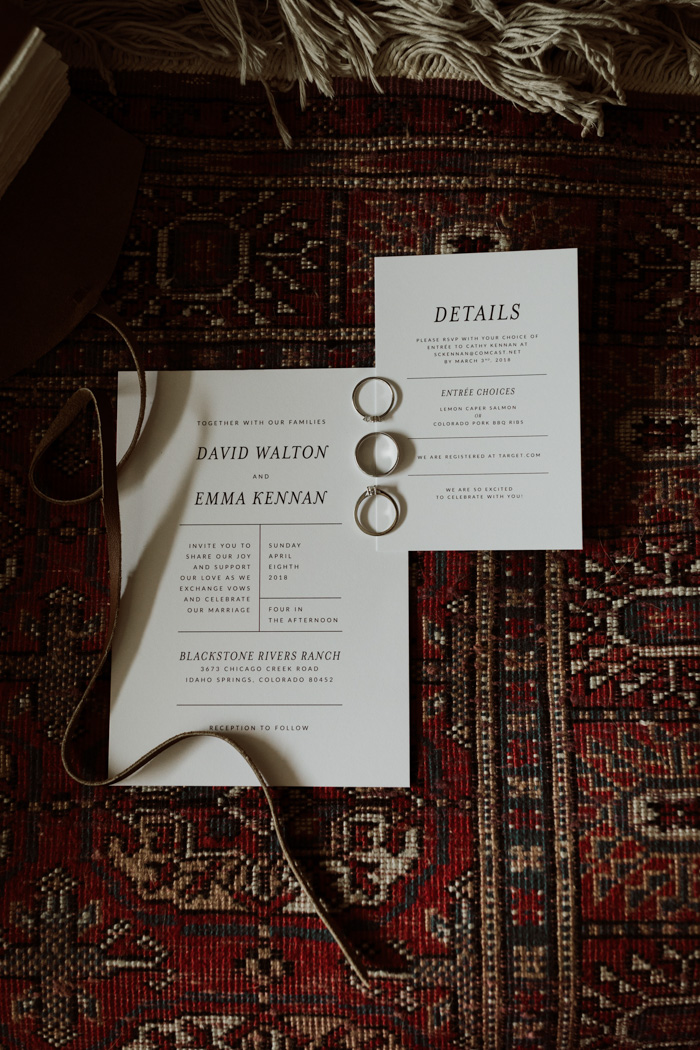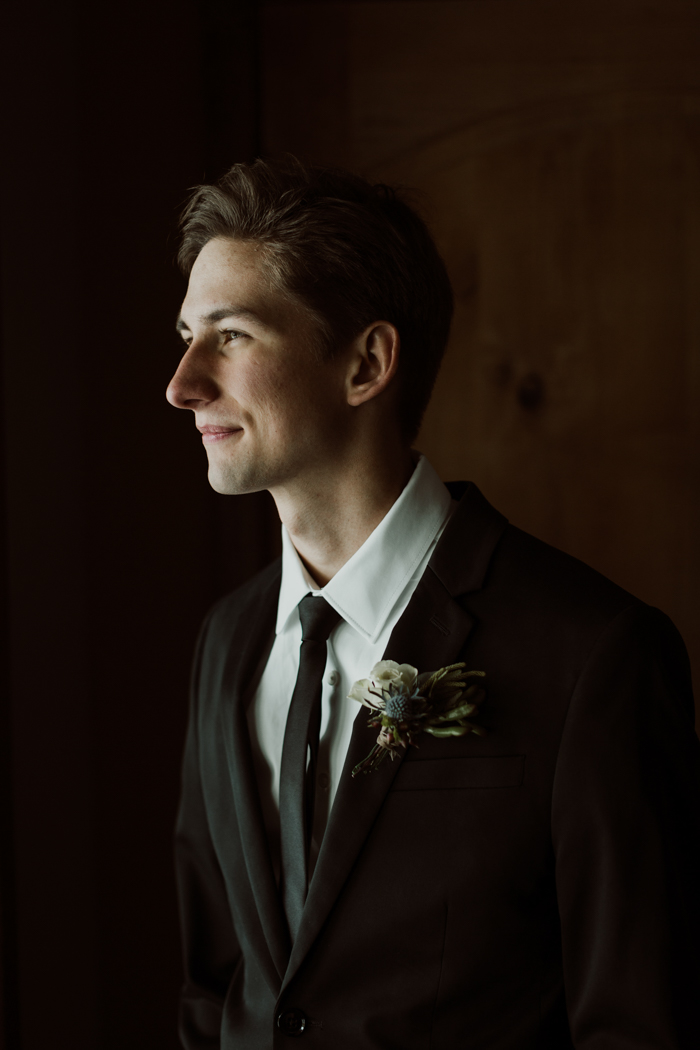 We are from different states — David is from Texas and I'm from Colorado. We met and dated in Los Angeles, so our families never had the chance to meet. The most important thing to us was creating a weekend where they could meet, spend time together and become one as we became one! We wanted something intimate that gave us room to truly celebrate our marriage and the foundation we had built together.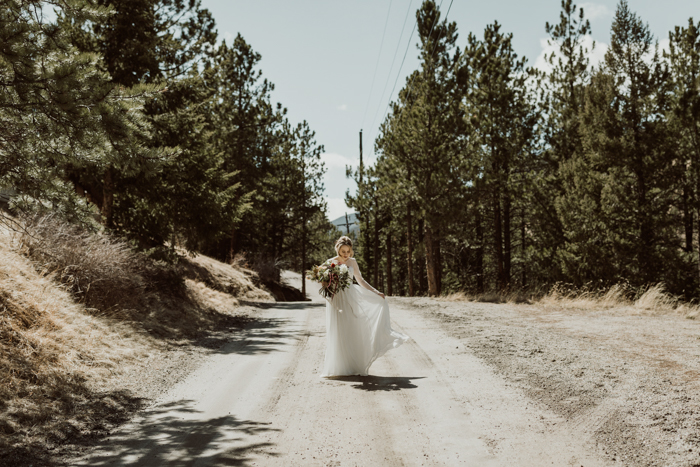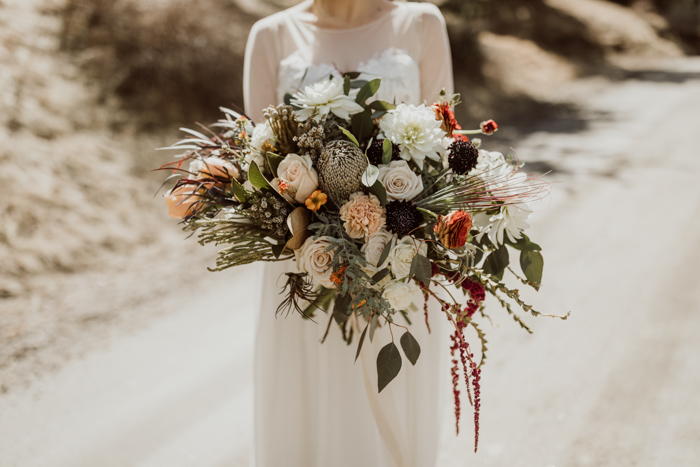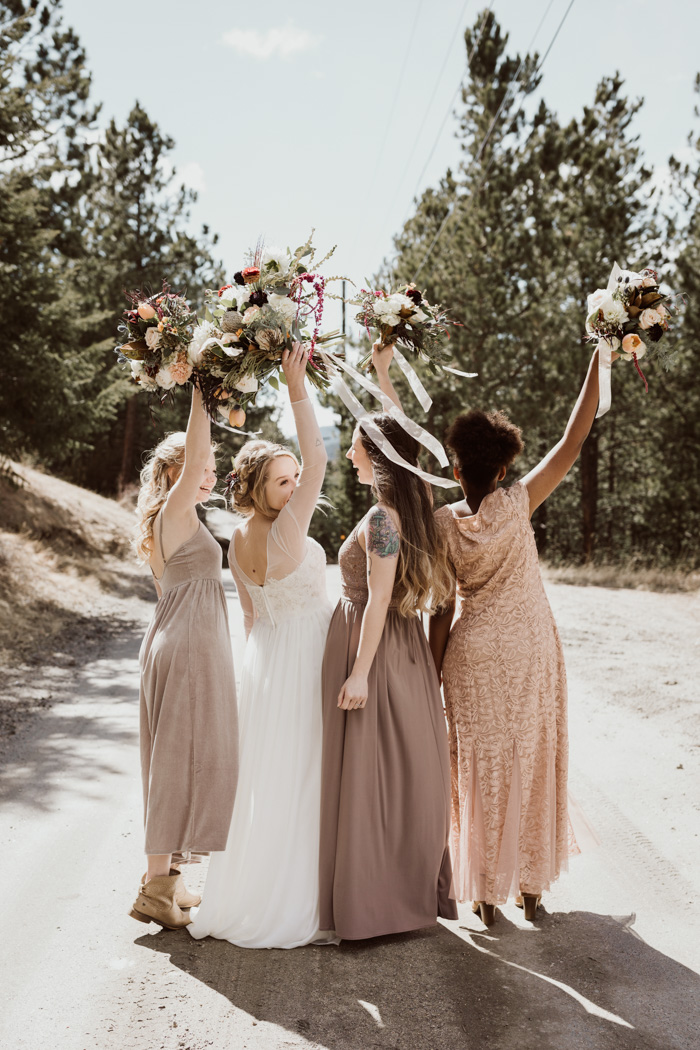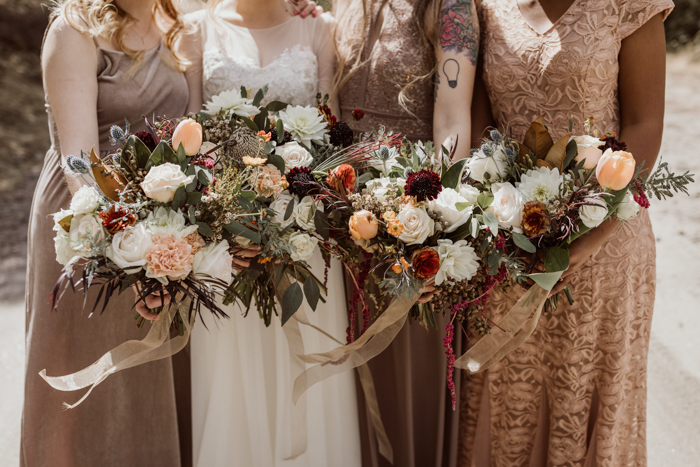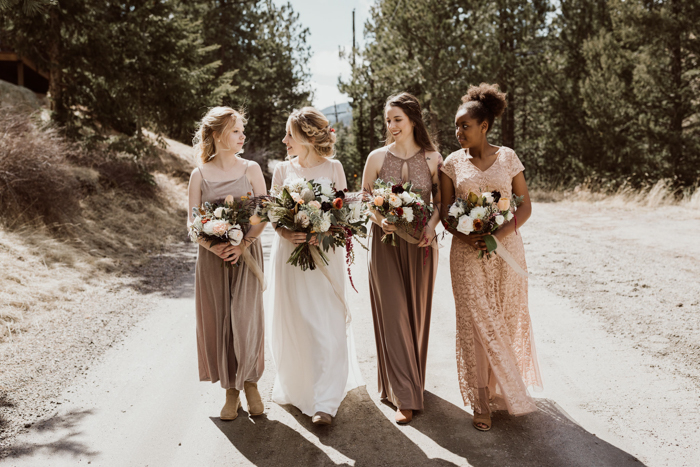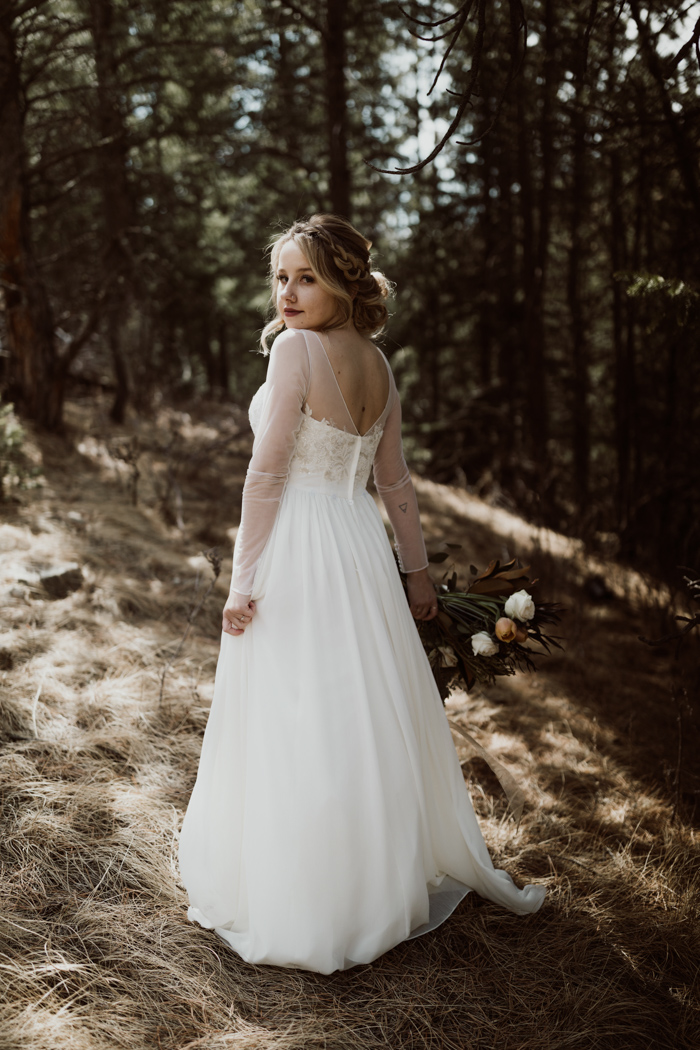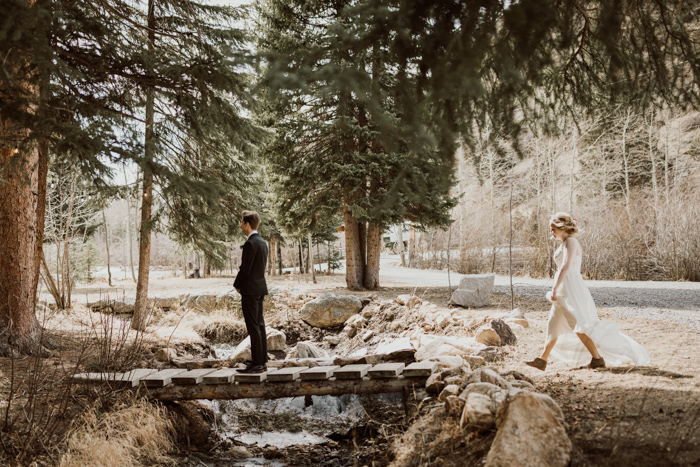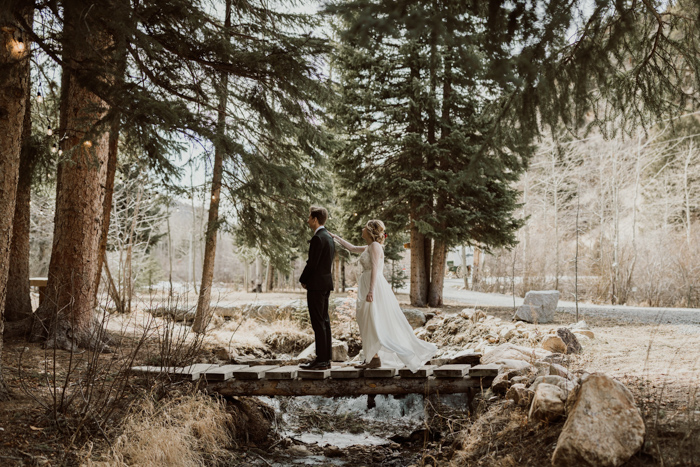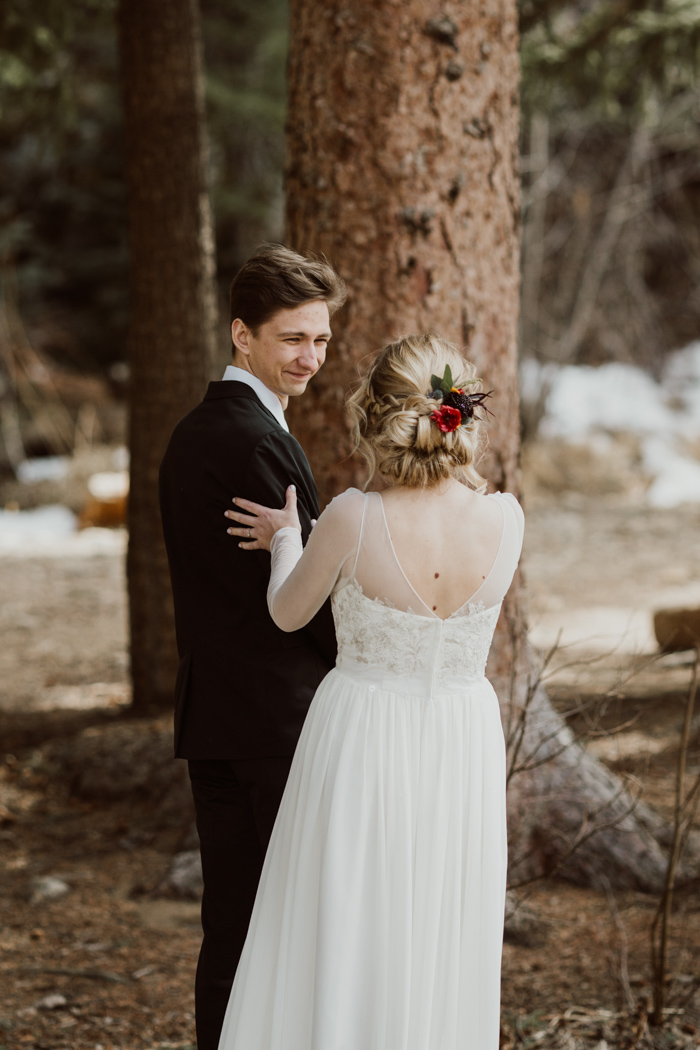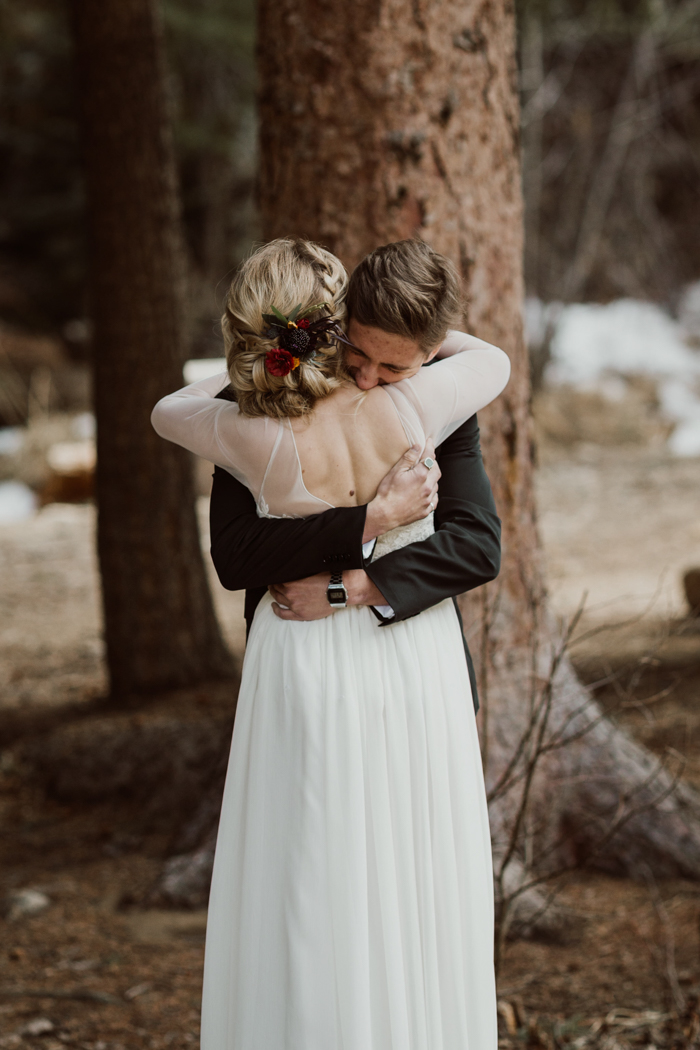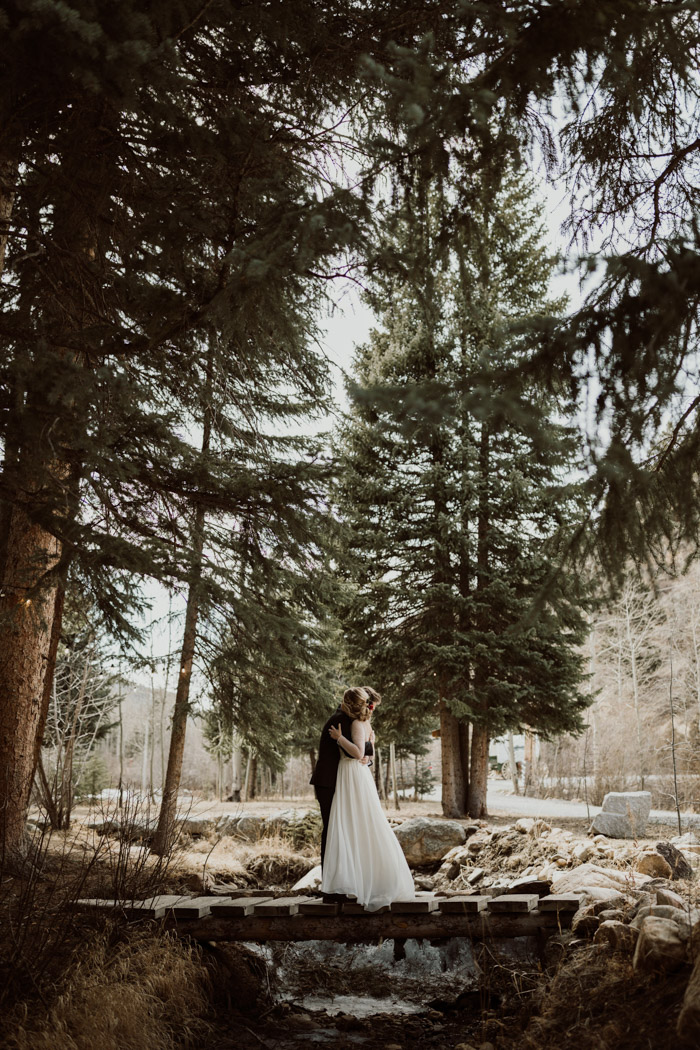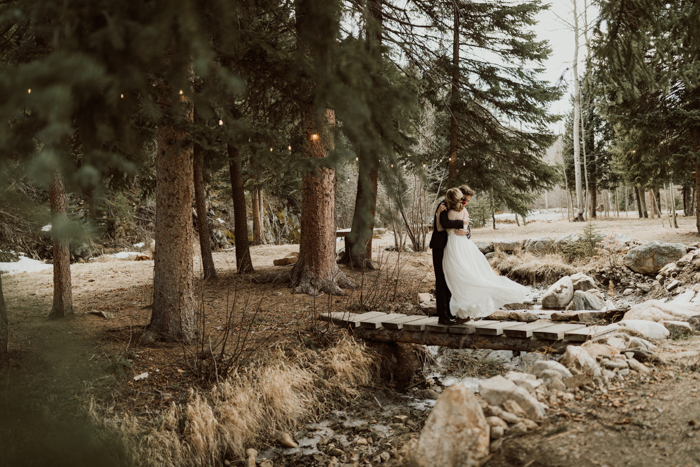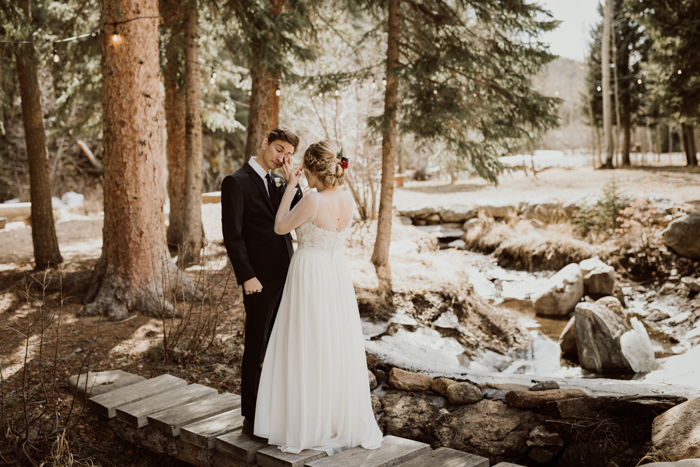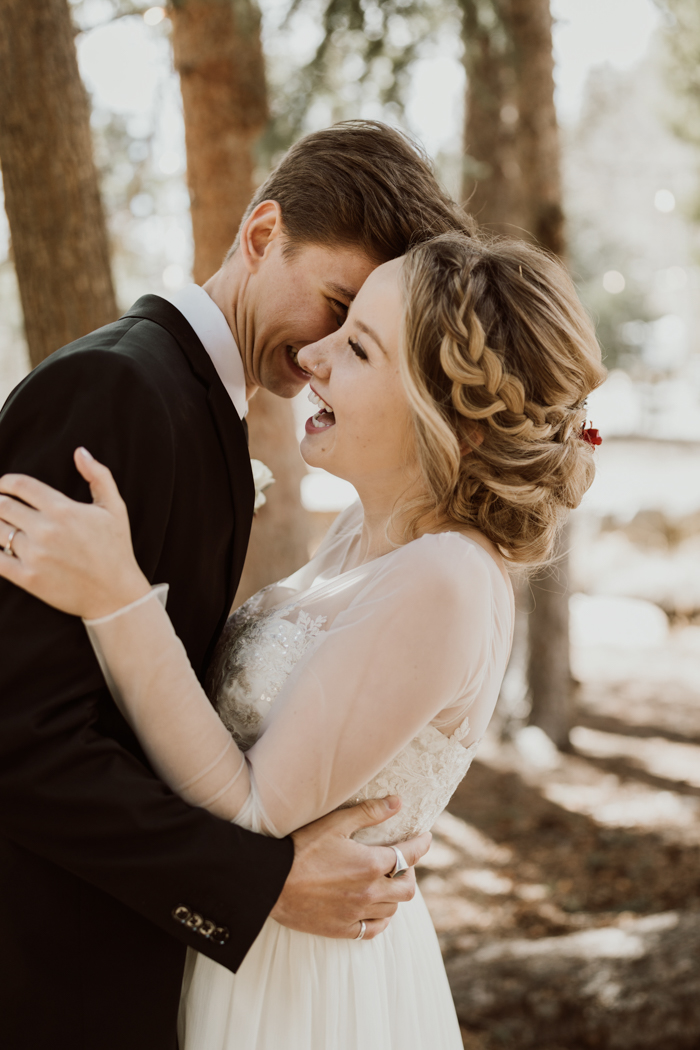 We knew we wanted someplace in the mountains that was beautiful, private, and felt like home. We had a dream of sharing our first married meal around a big table with our families, and Blackstone Rivers Ranch offered just that. It was our private mountain getaway! They offered an intimate wedding package where we could have our small ceremony and all have a meal together around the table together. It just made sense, and every detail of the venue was perfect!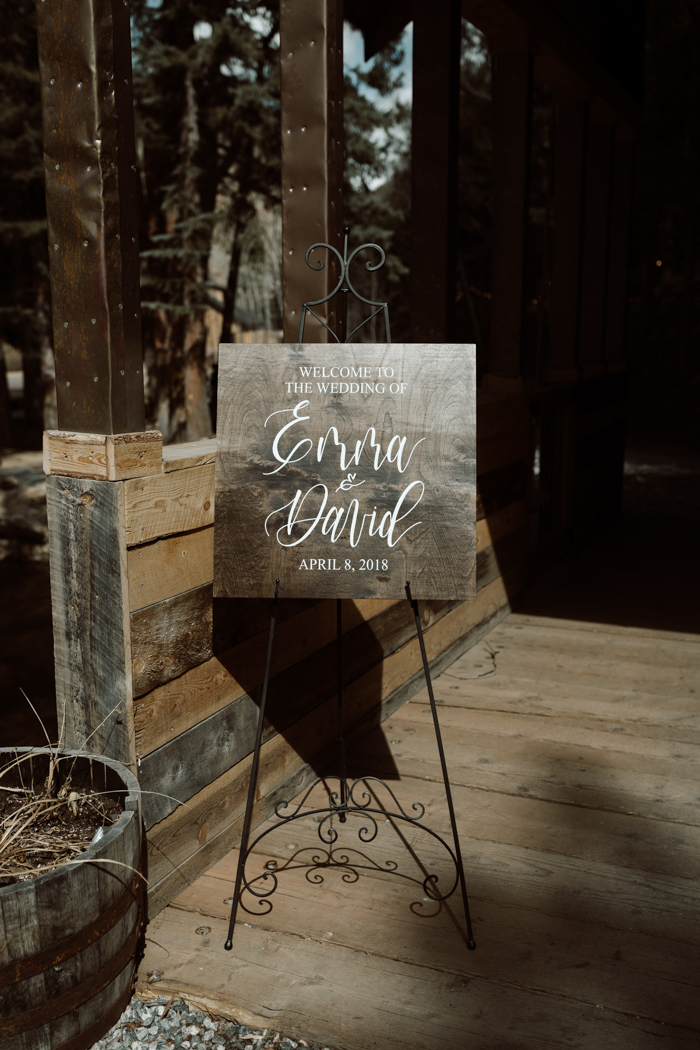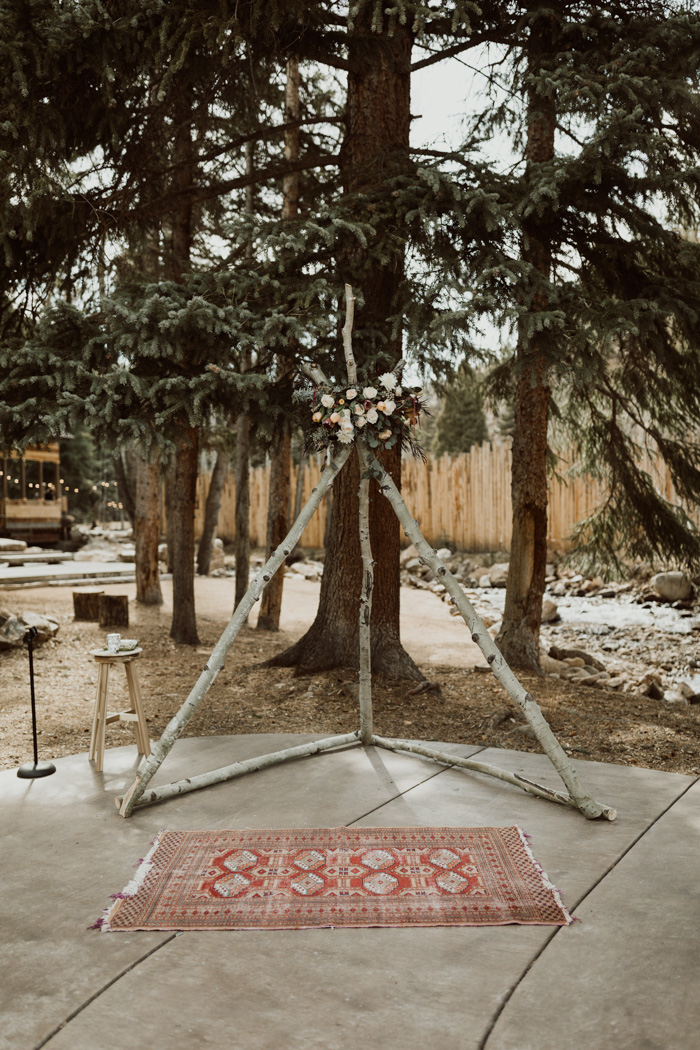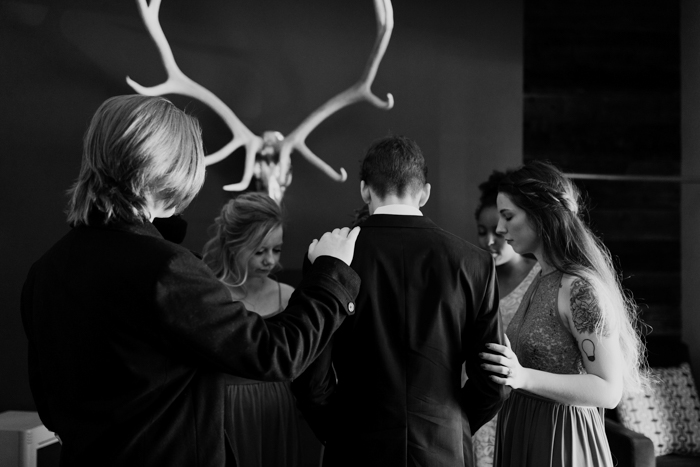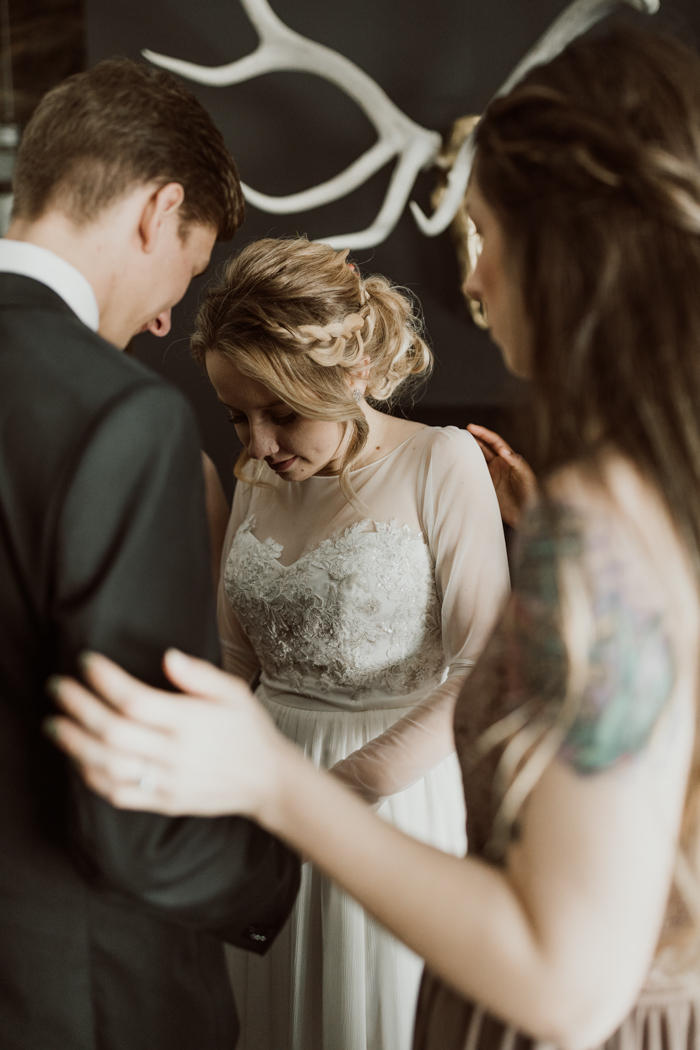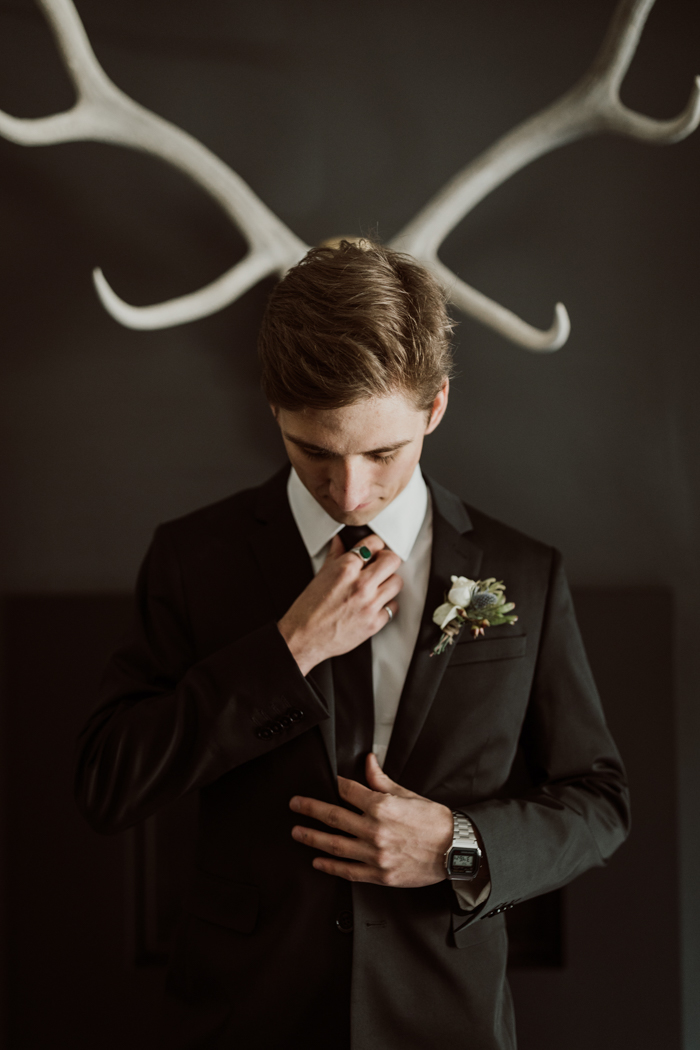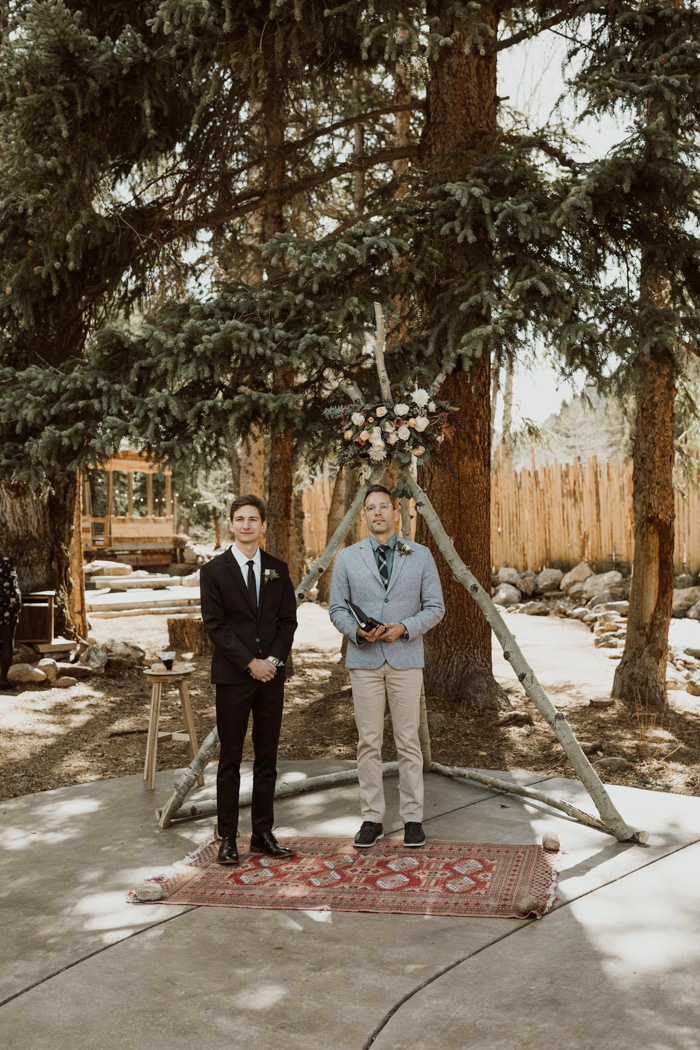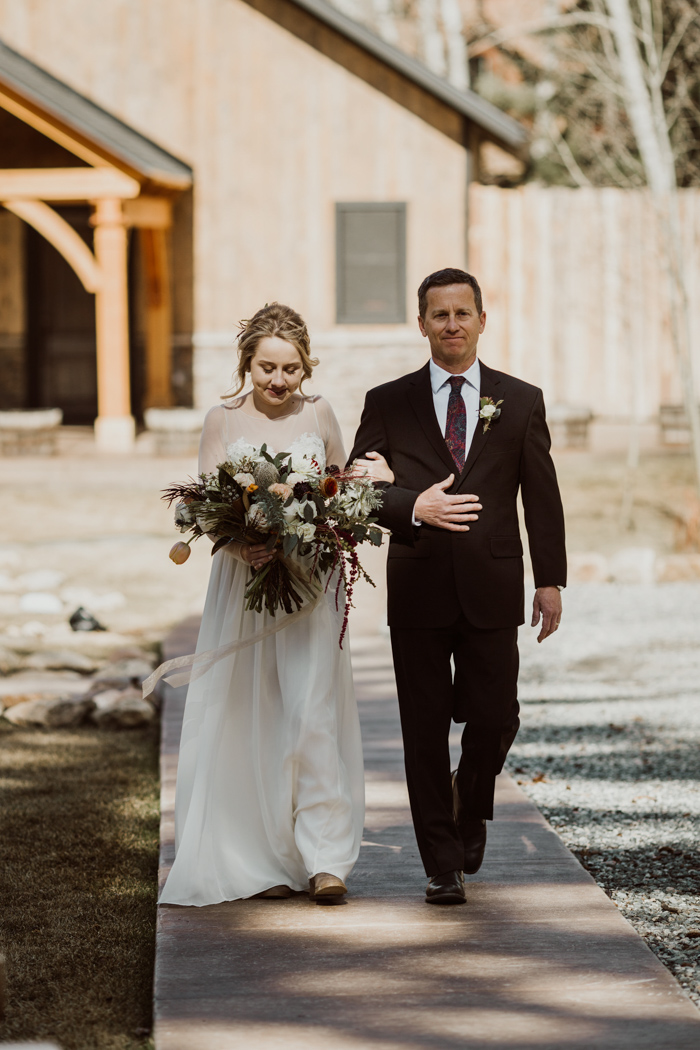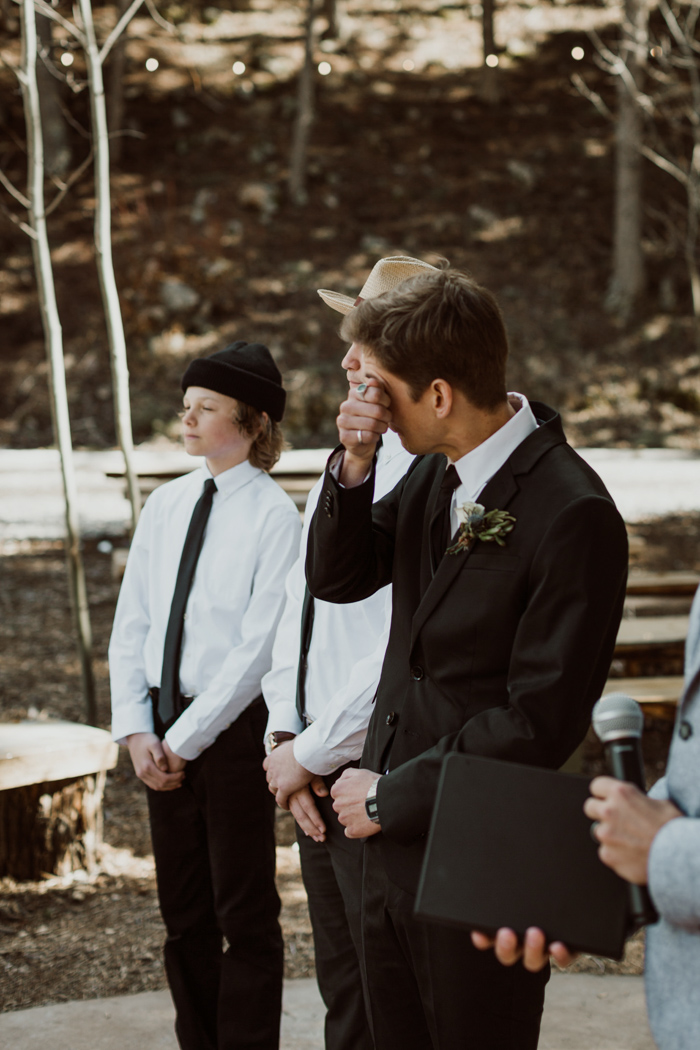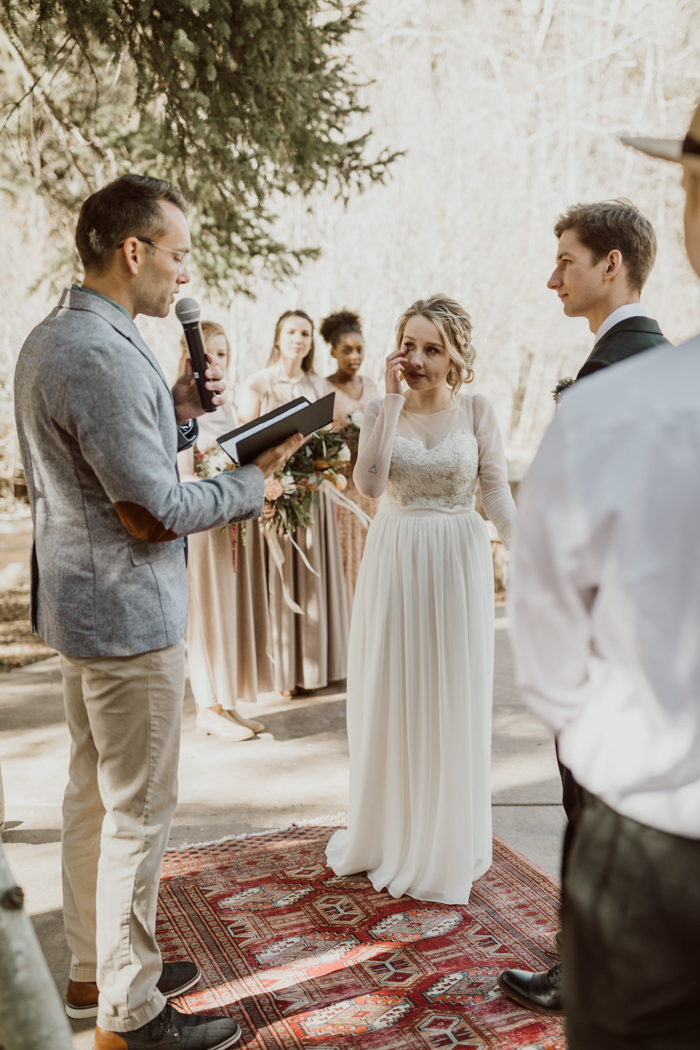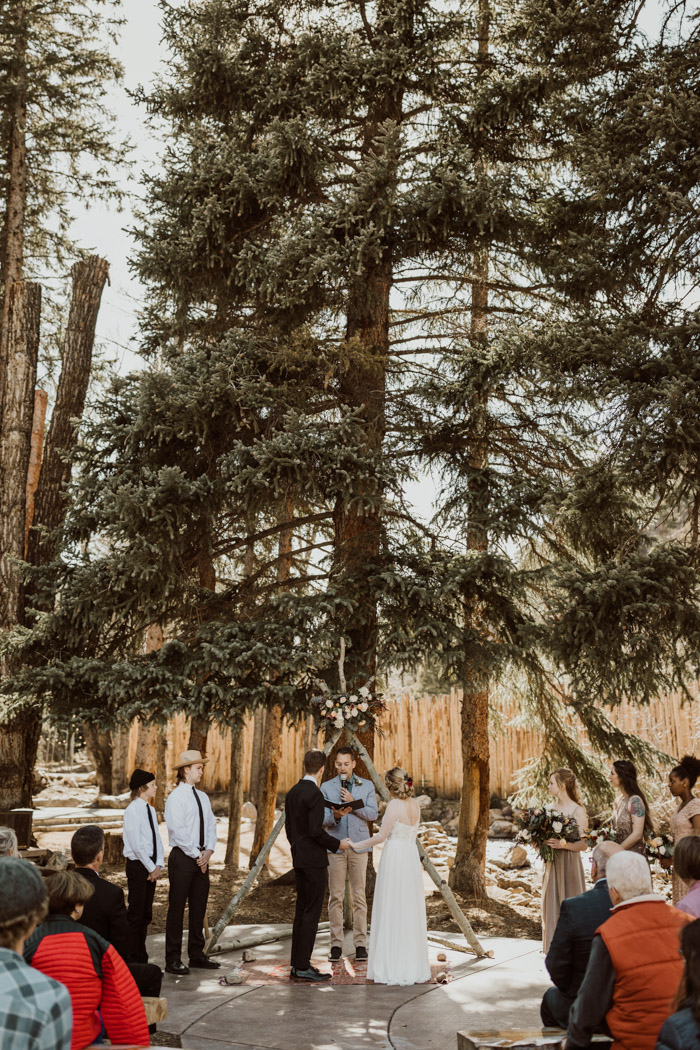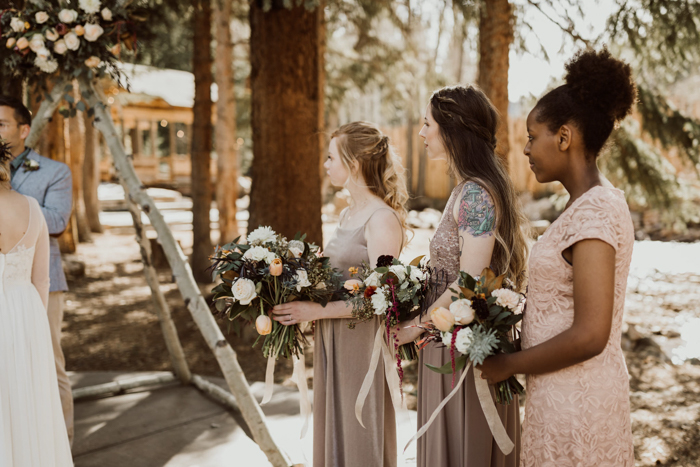 Saying our vows, with just our closest family surrounding us, was definitely the most memorable part of the day! Also, running off with our photographers into the mountains to take sunset pictures that quickly turned into blizzard pictures. They gave us so much room to truly feel the moments and just be us. It was magical!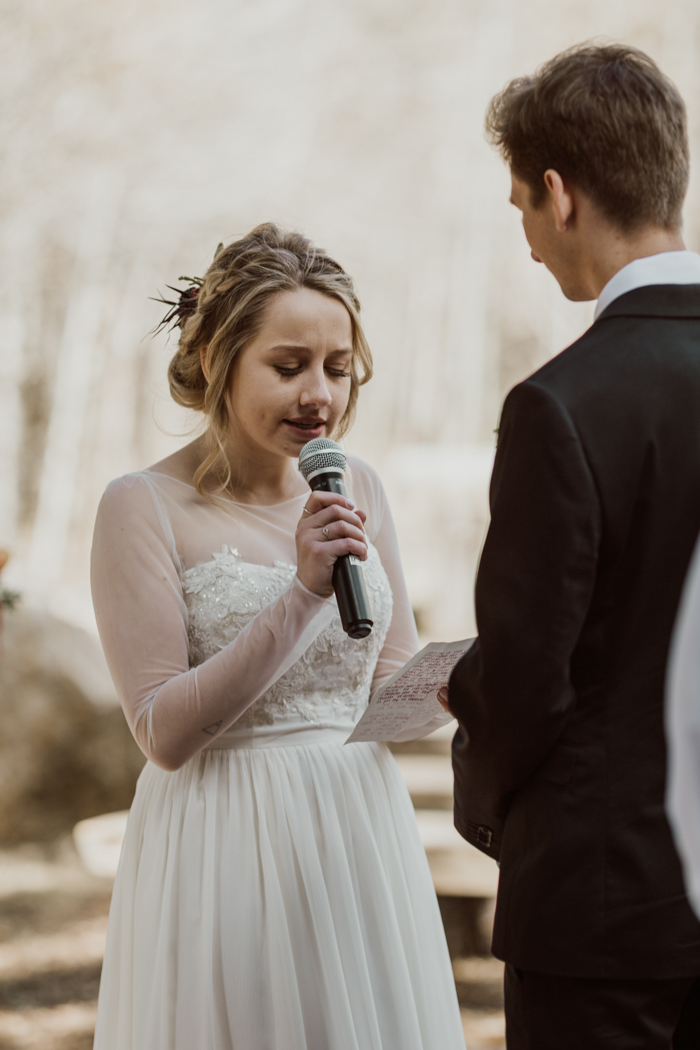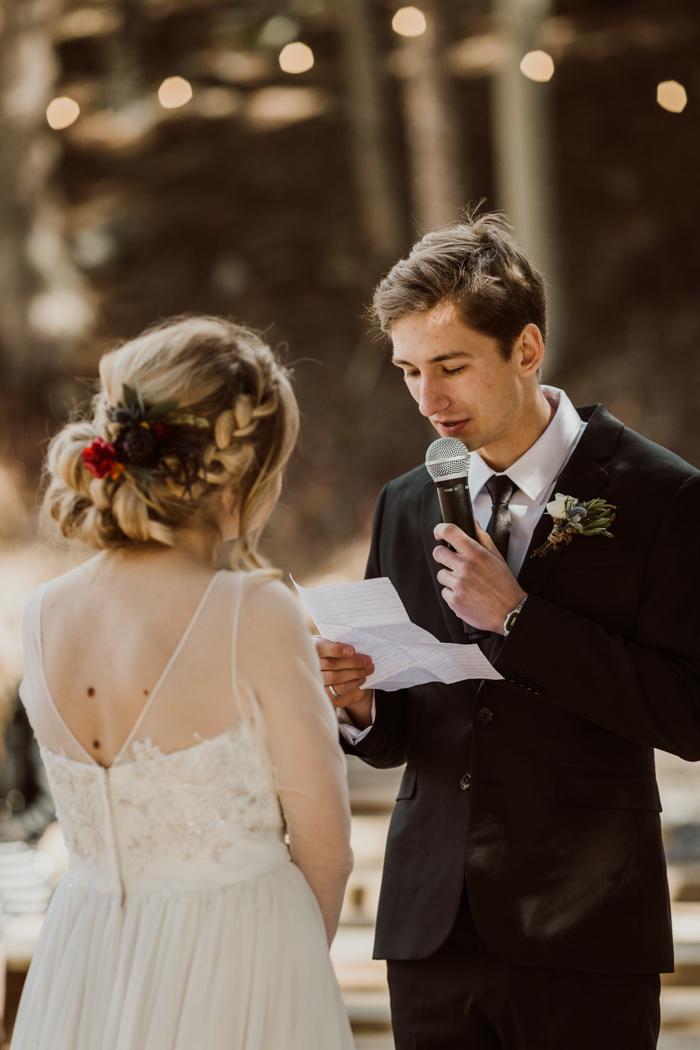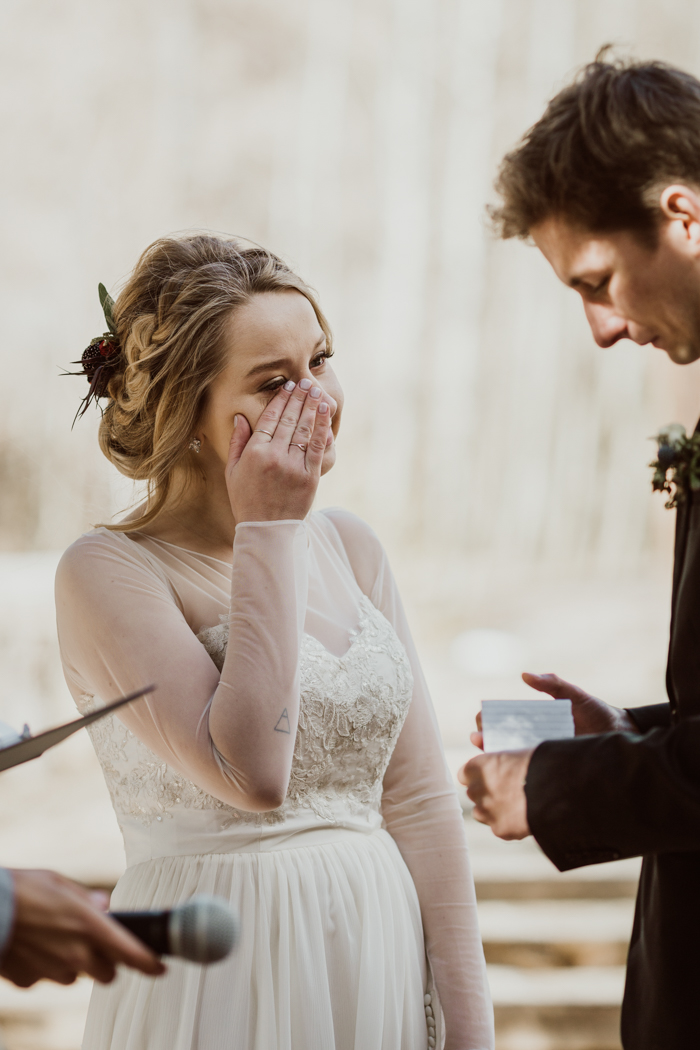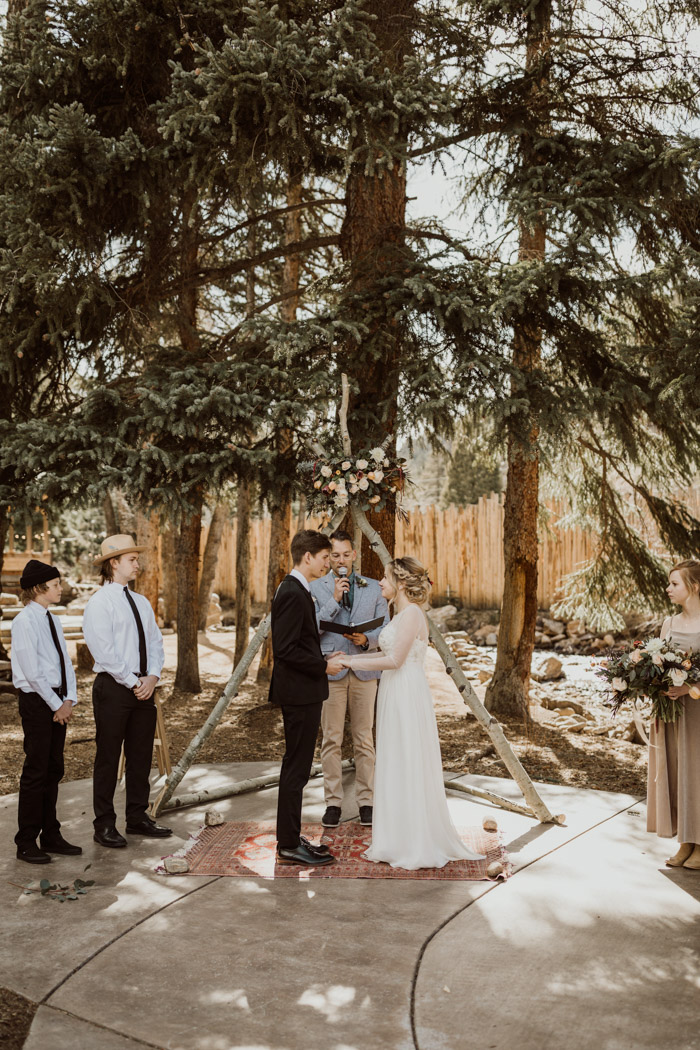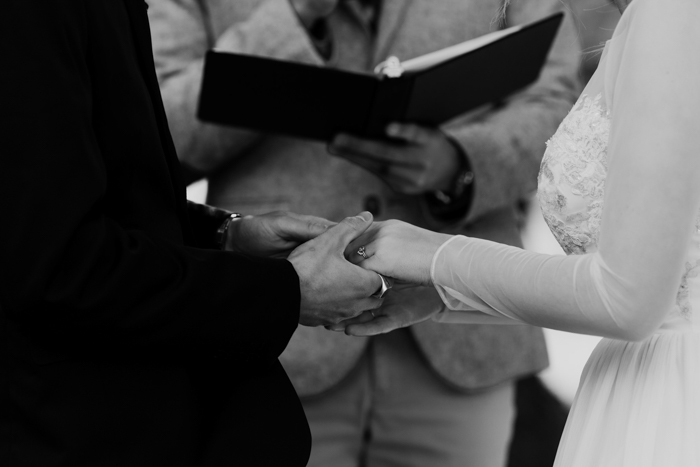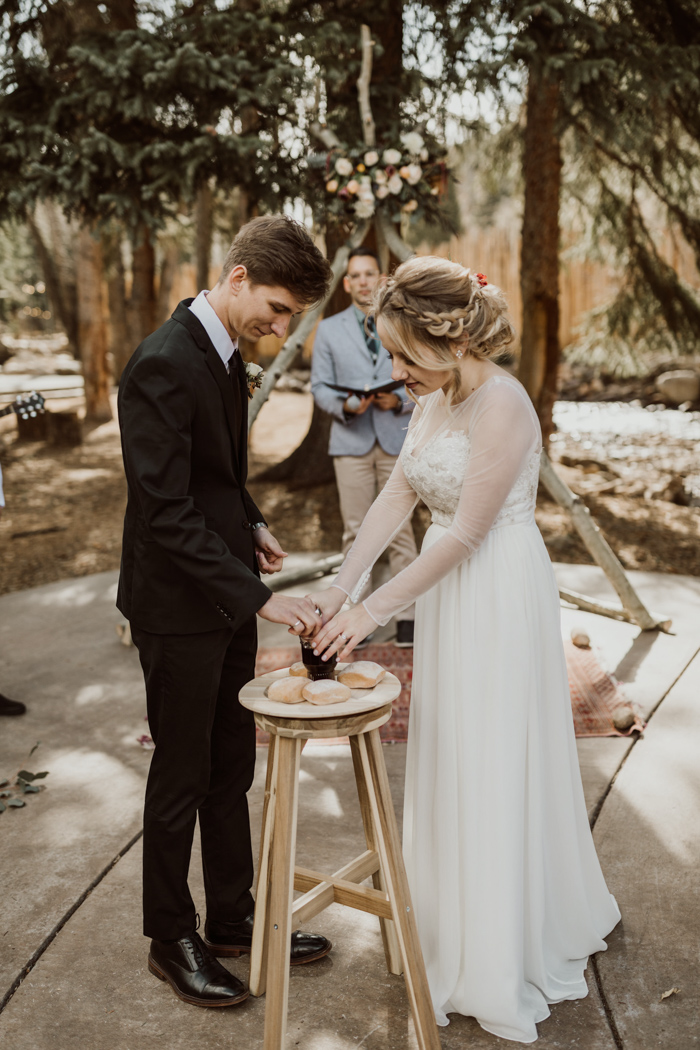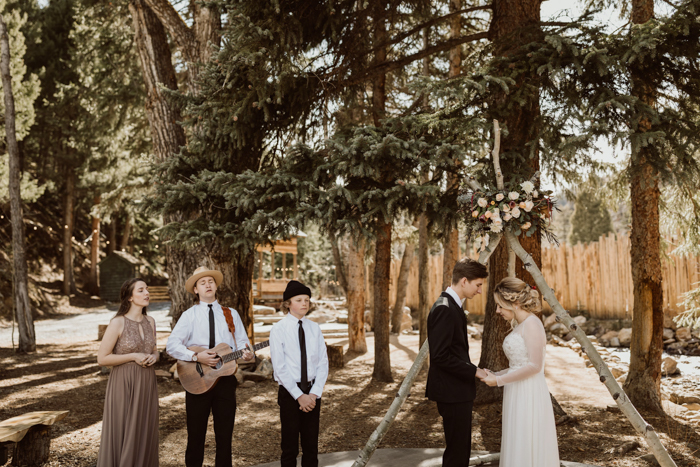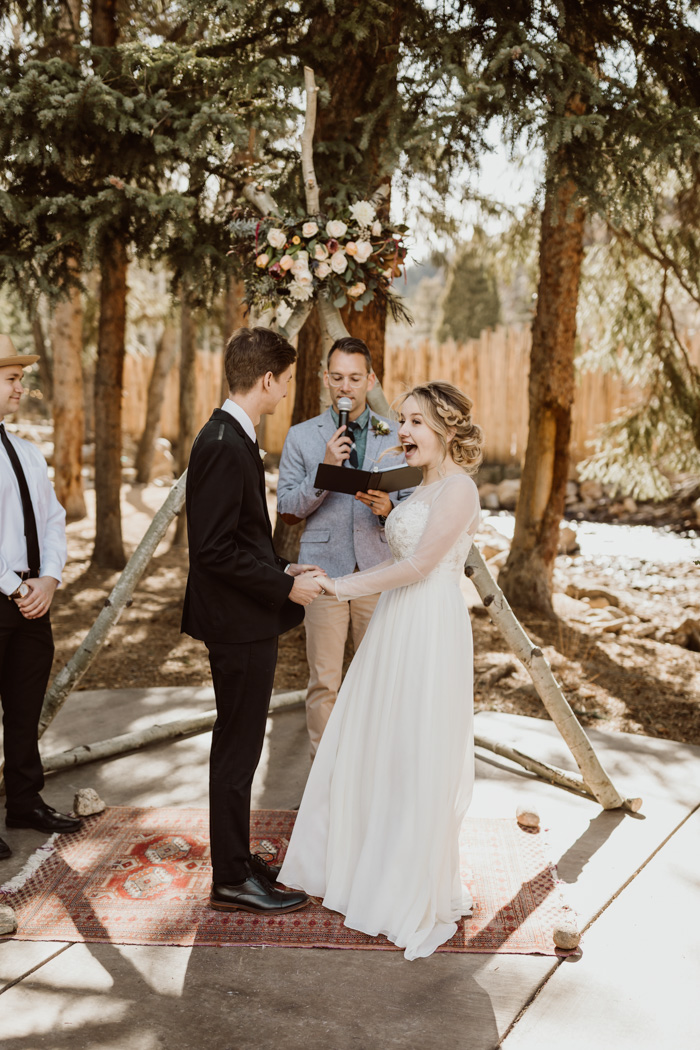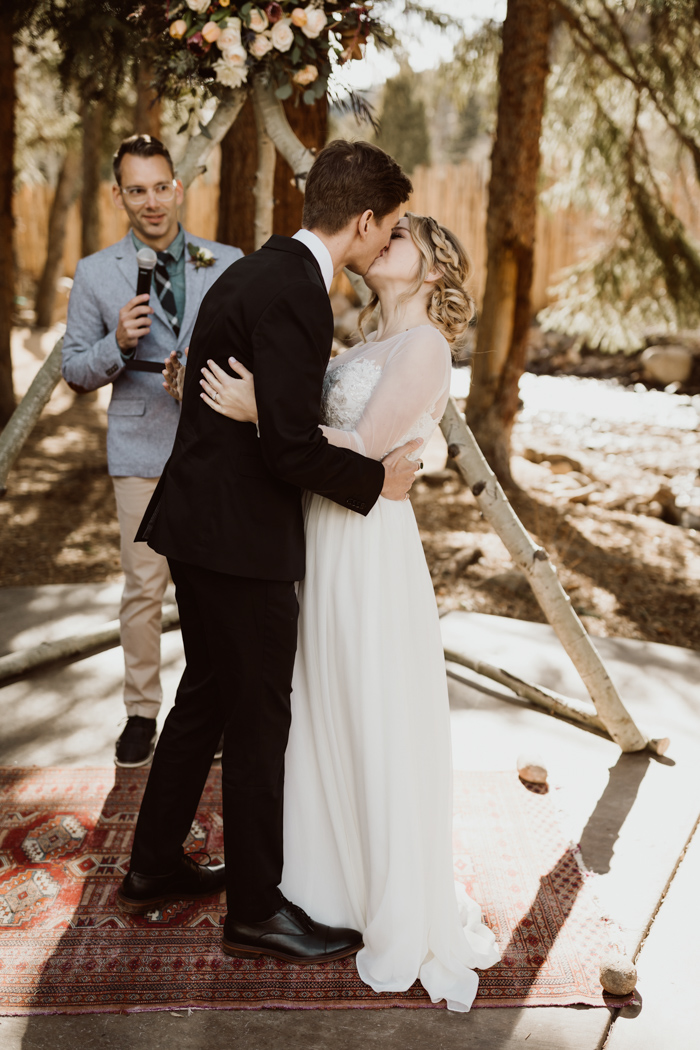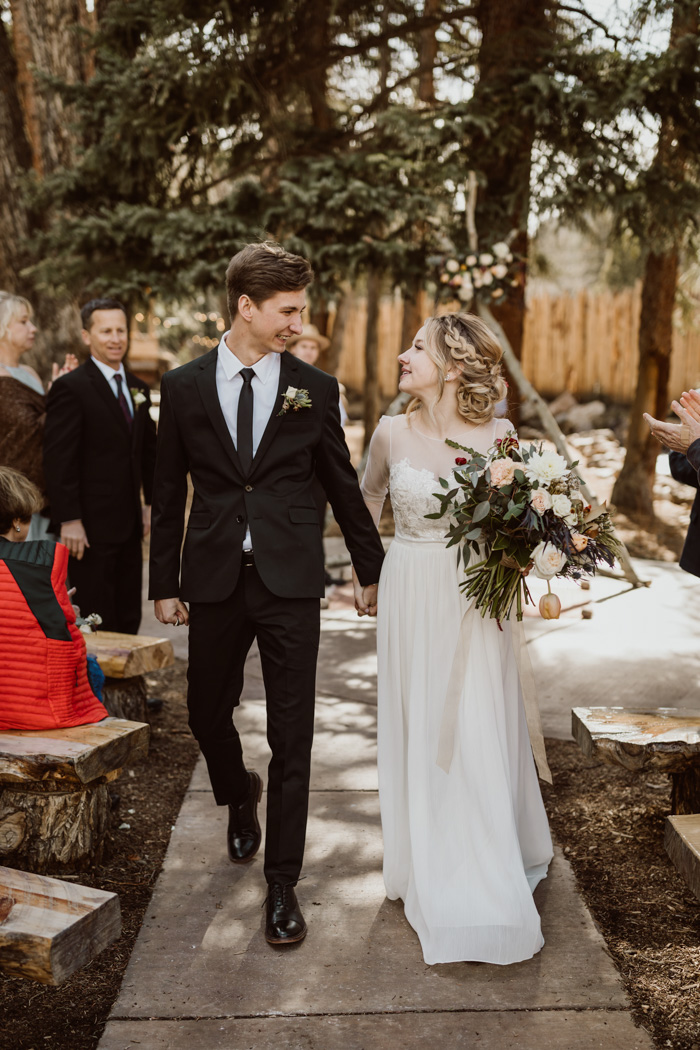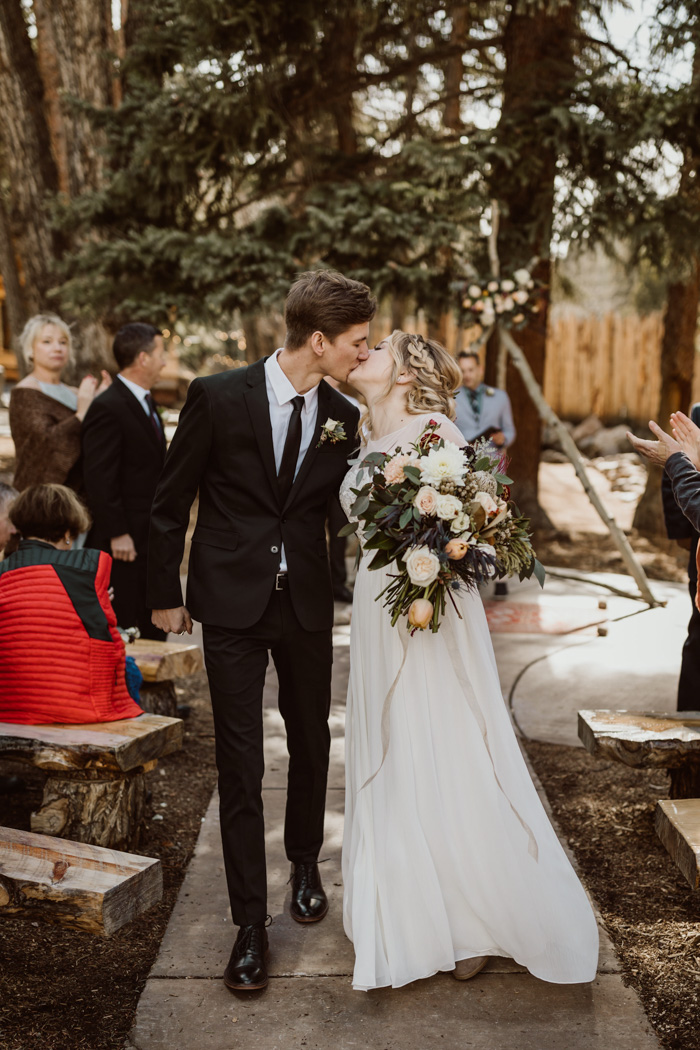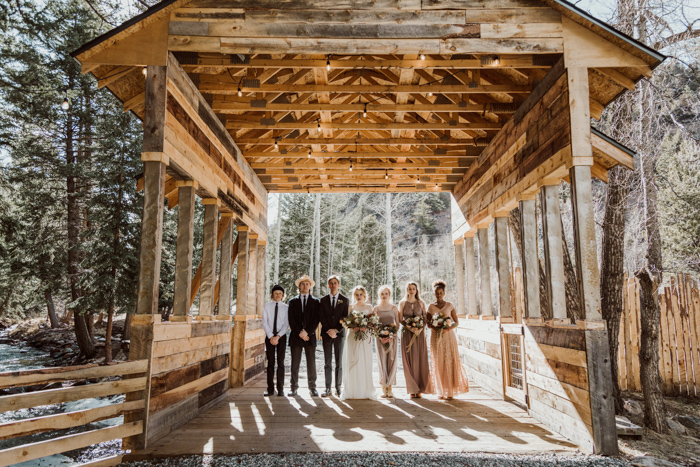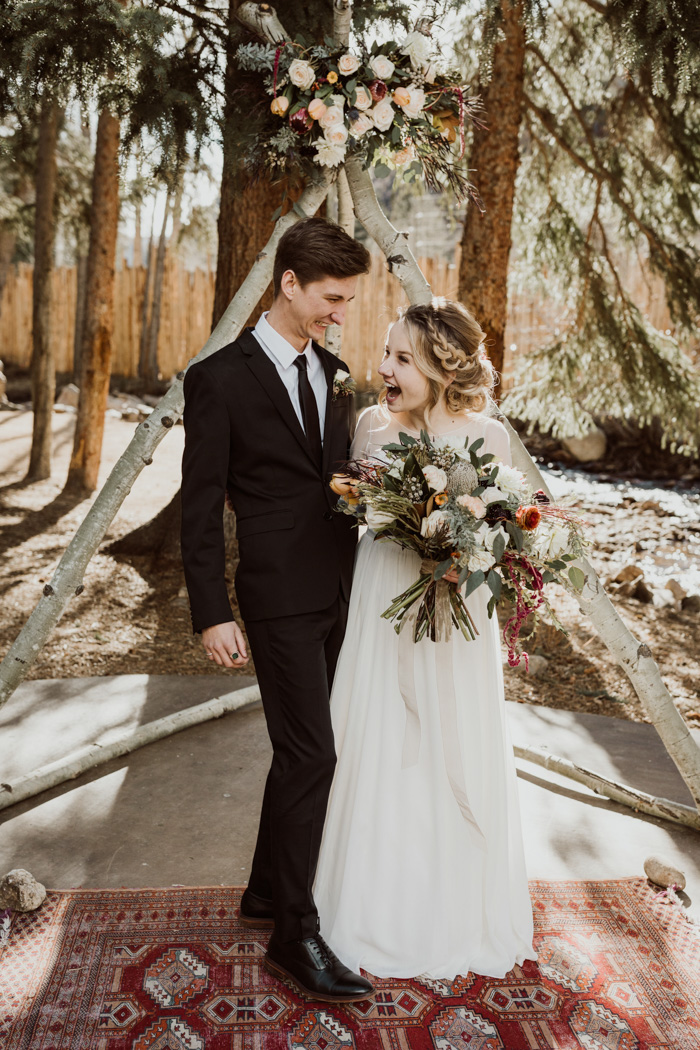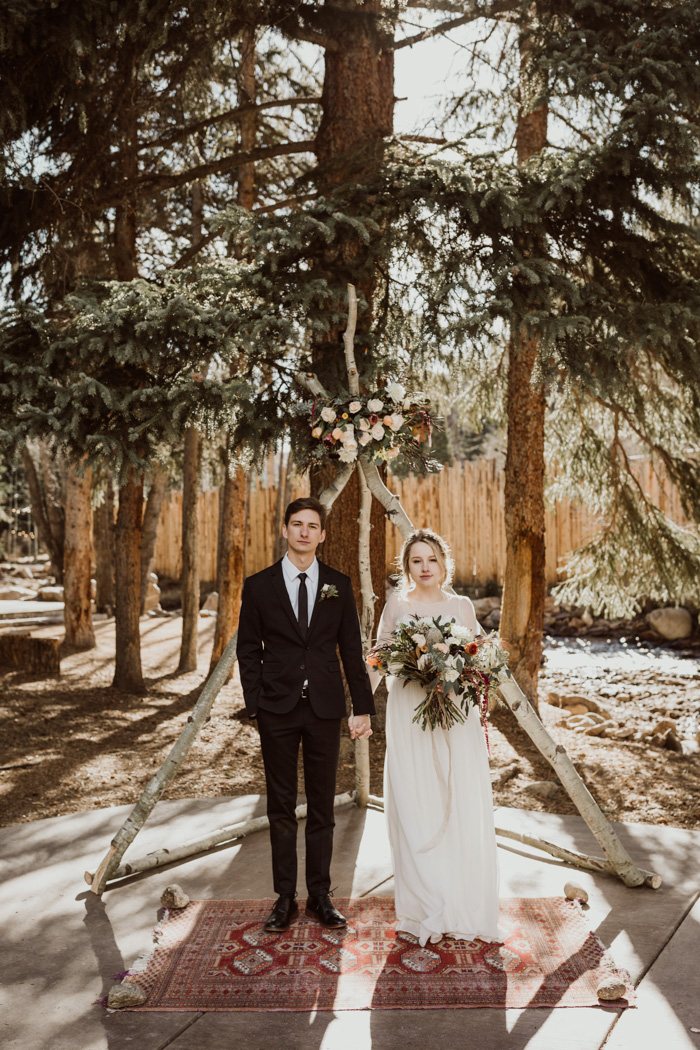 Stay true to you! We were actually living in Berlin for the three months leading up to our wedding, so planning could have been a little hectic, but we stayed true to us, the vision we had, and chose vendors that were so personable and felt like friends through the process. It felt so nice to be able to lean on them, ask questions, and be supported! Also, don't stress about the little things. Everything always turns out okay. And at the end of the day, you're getting married and that's what really matters!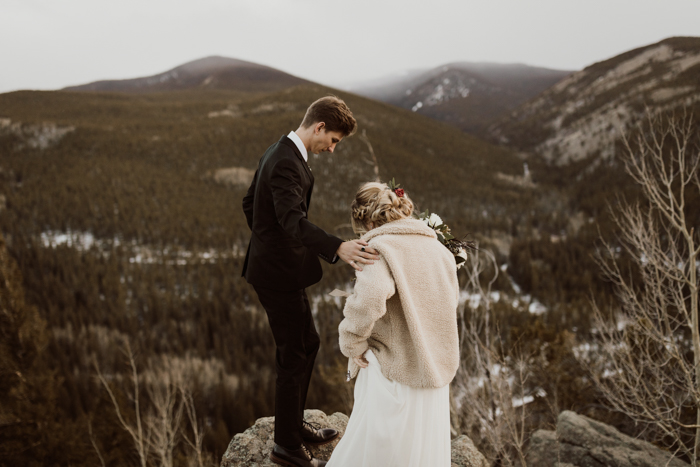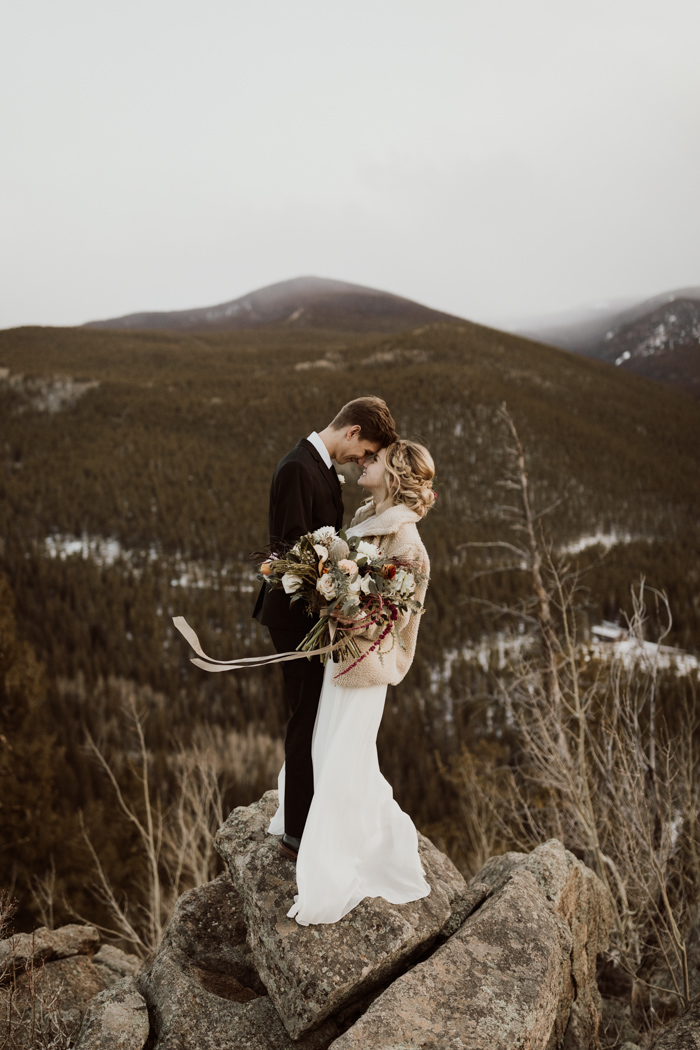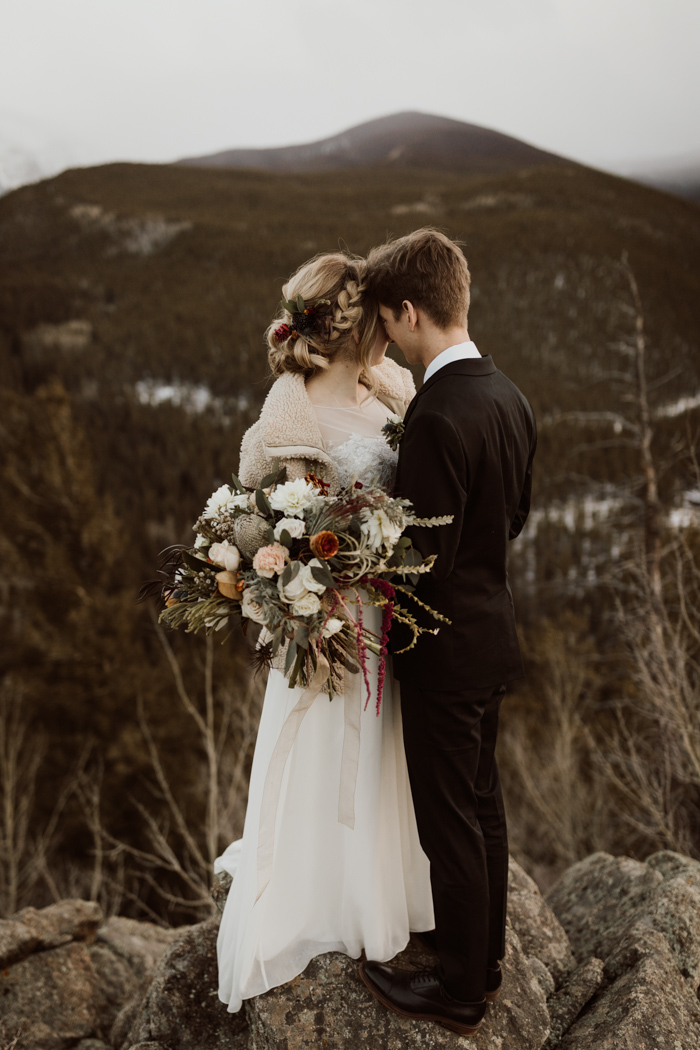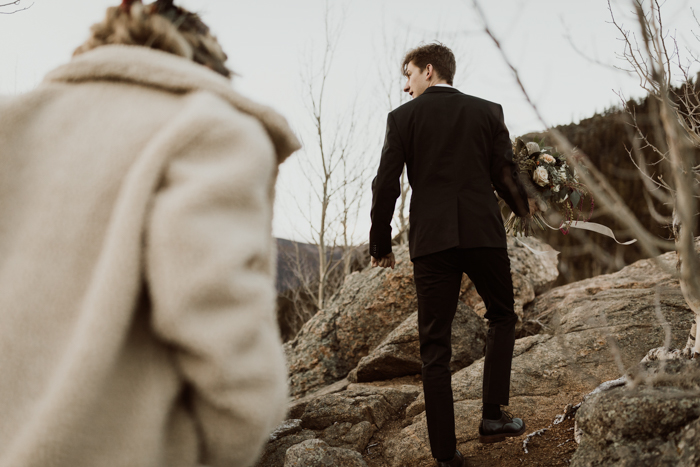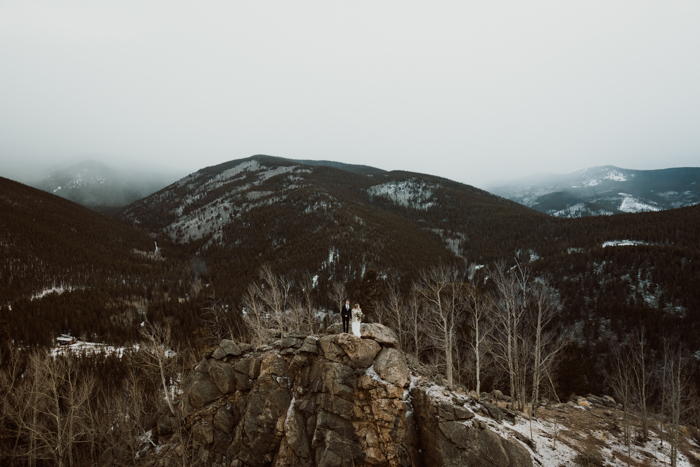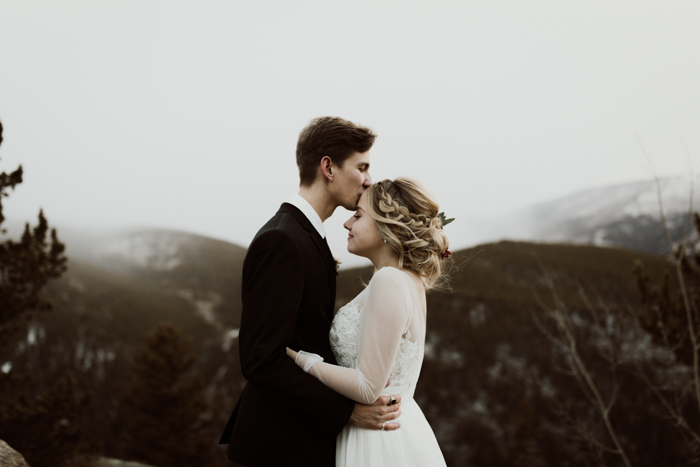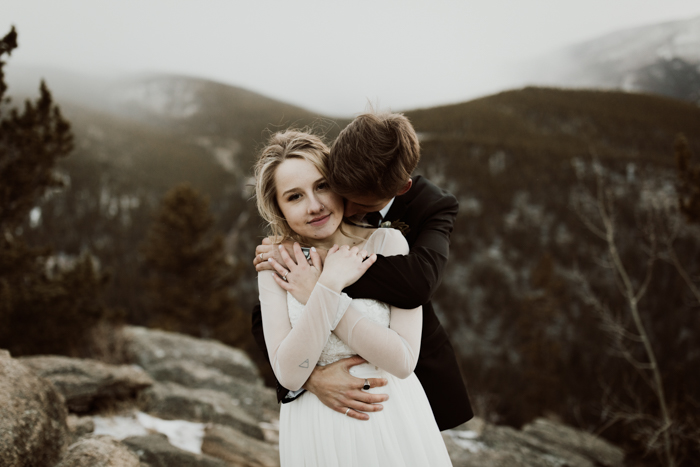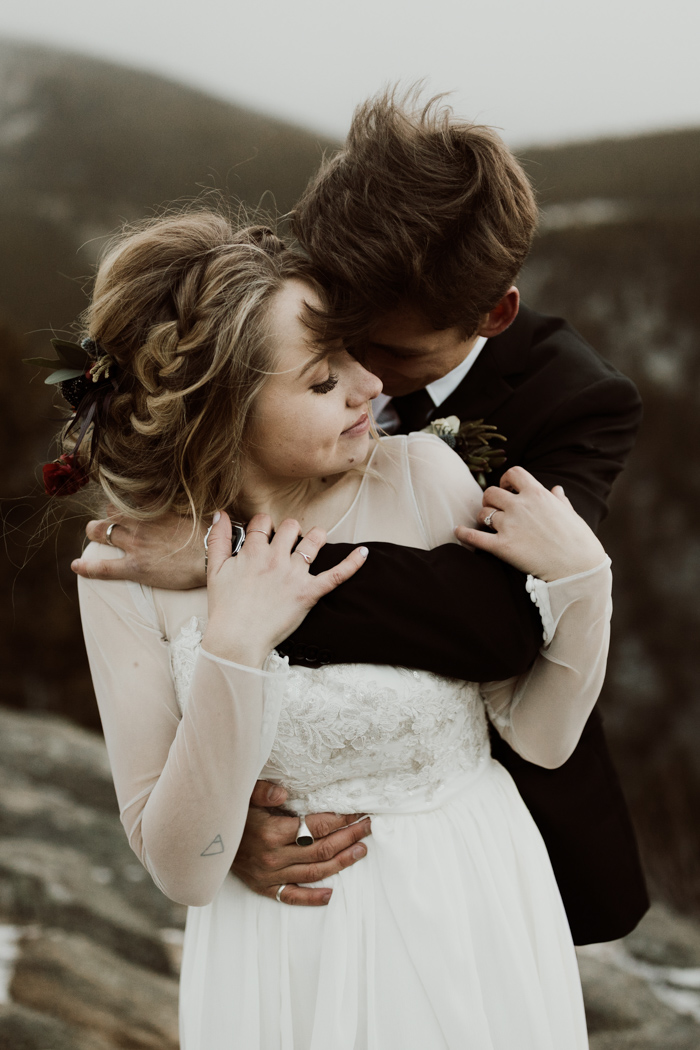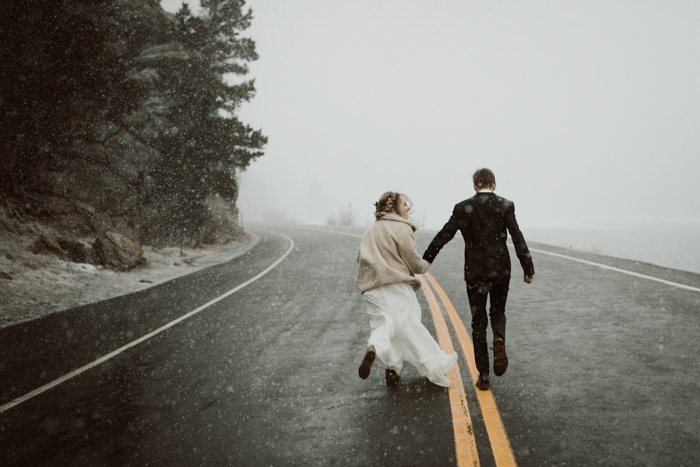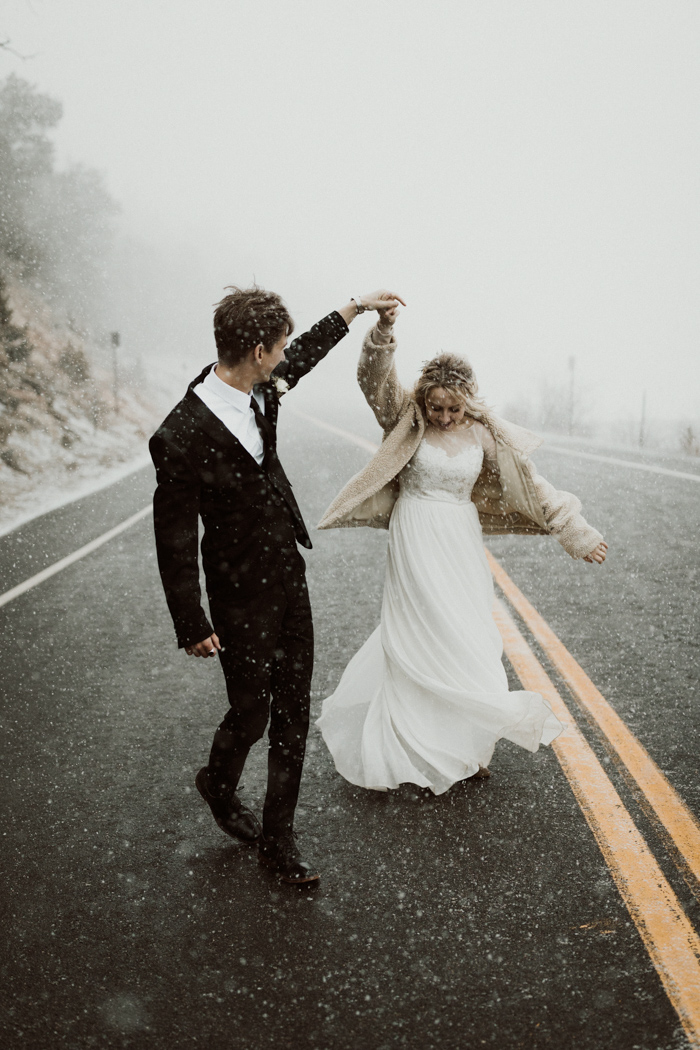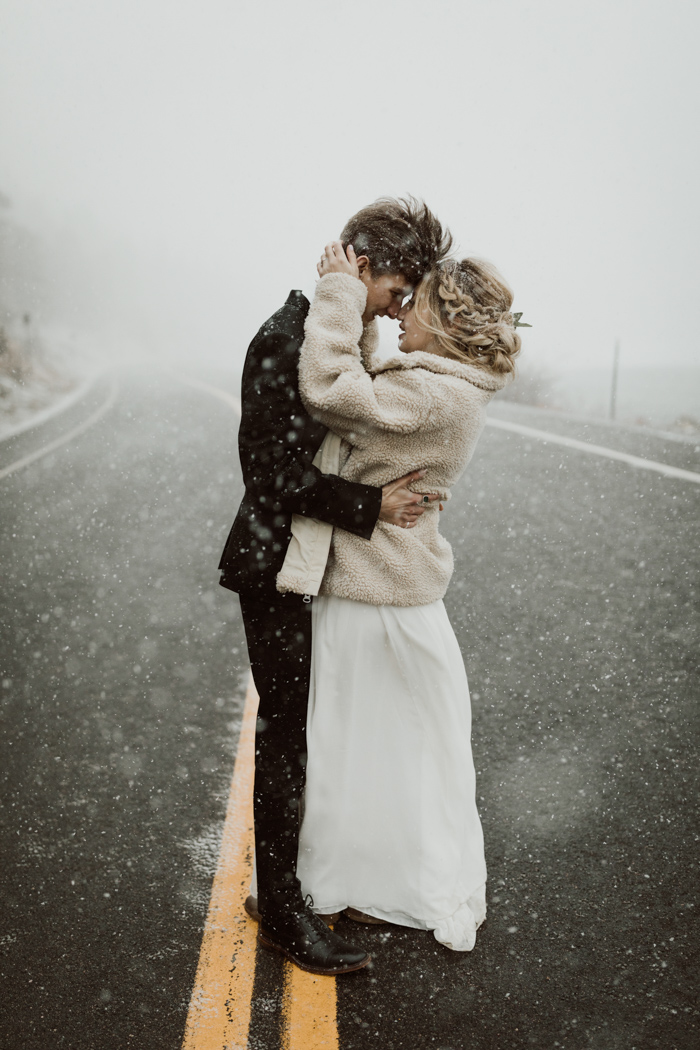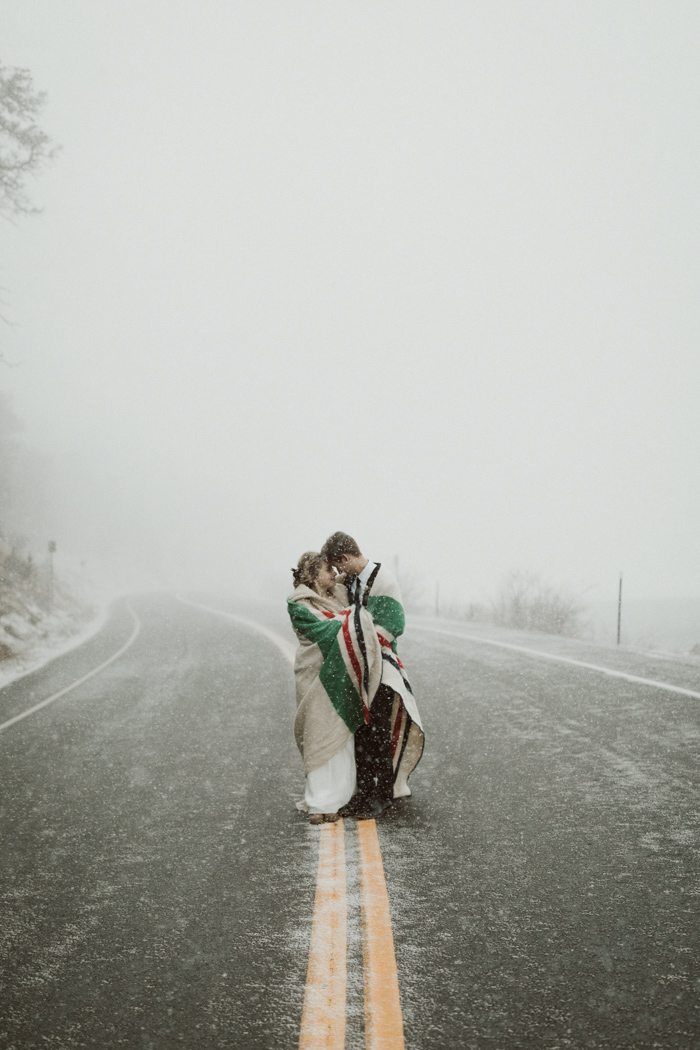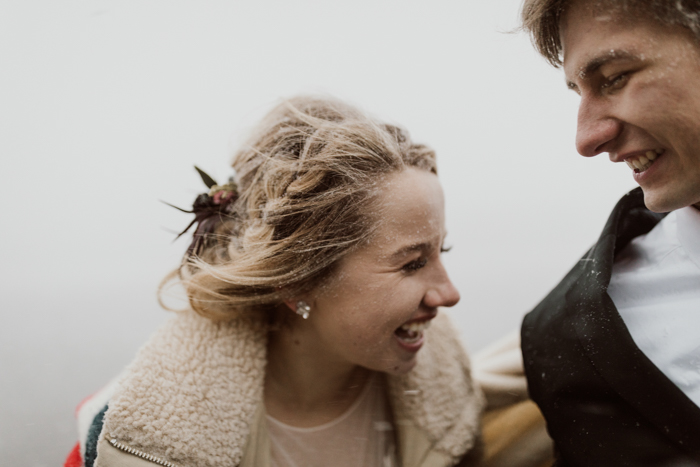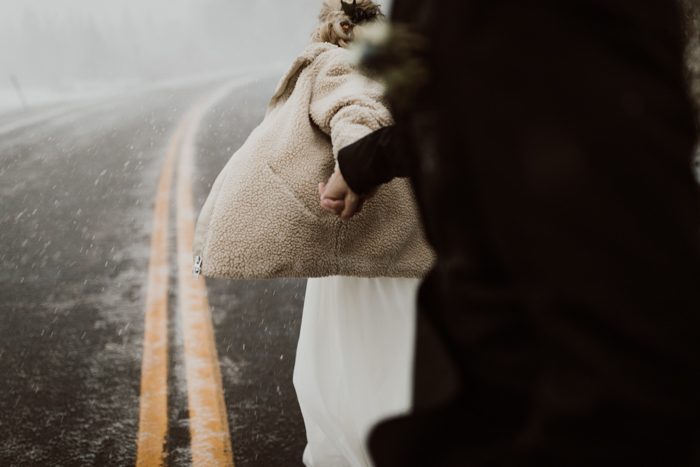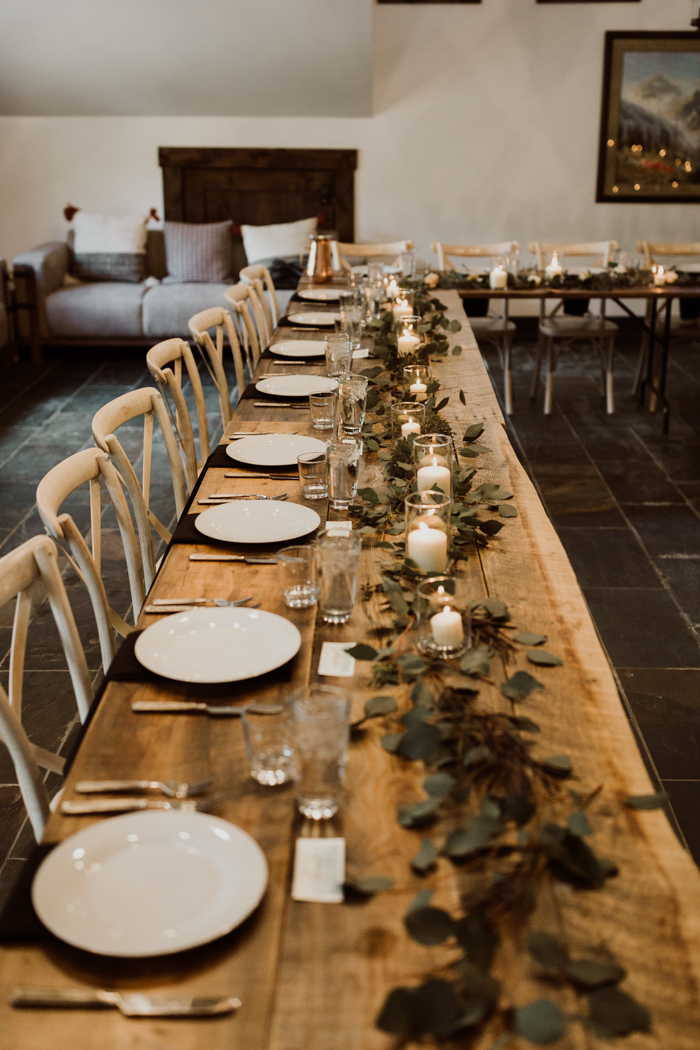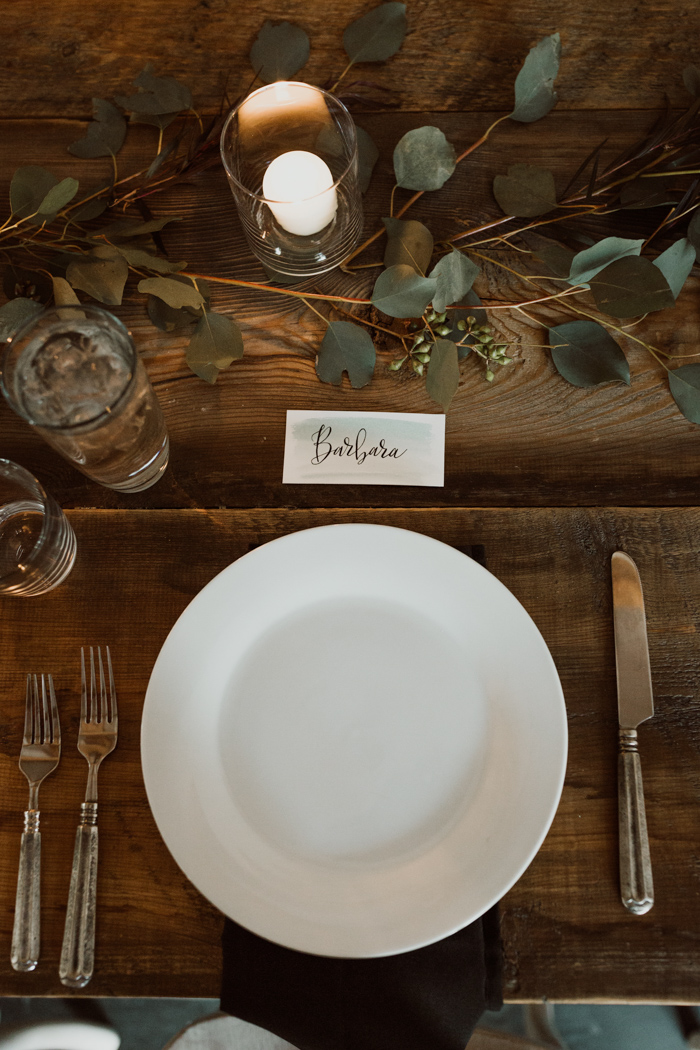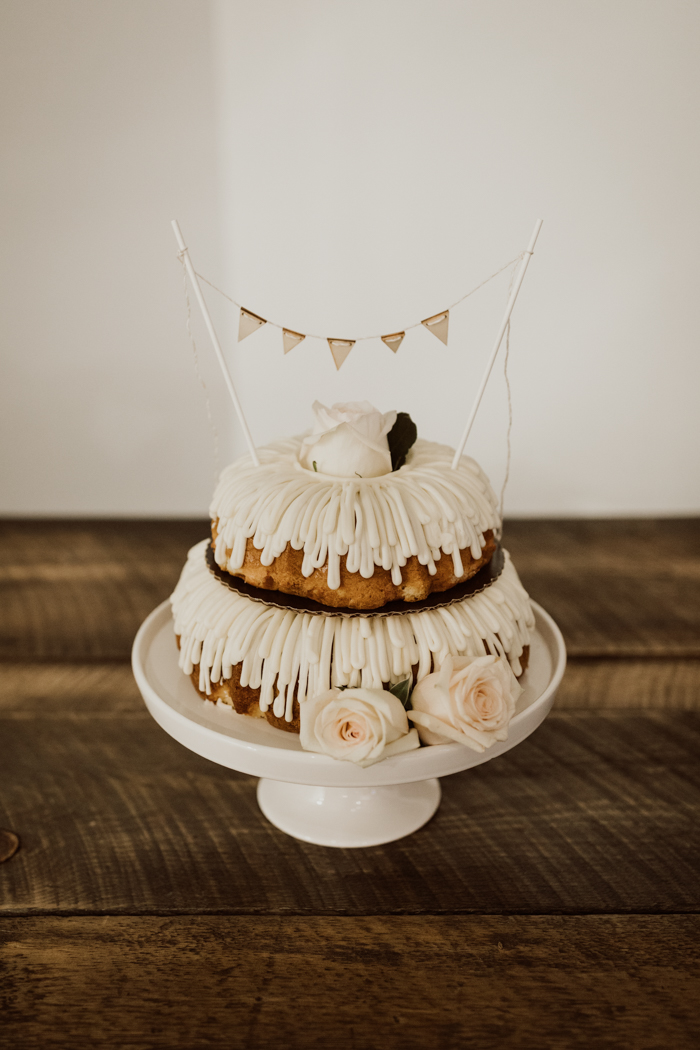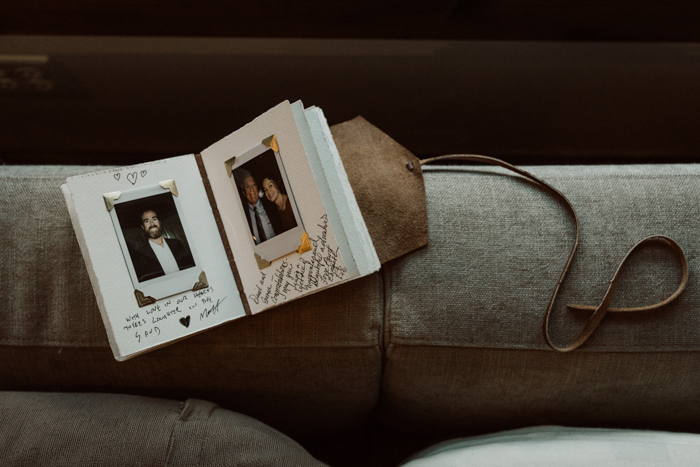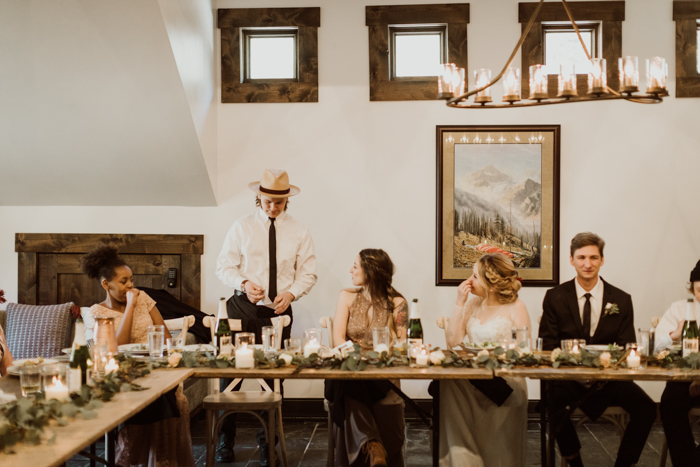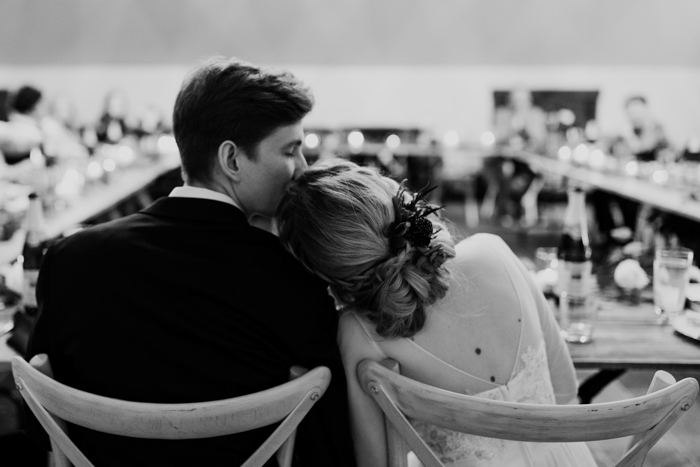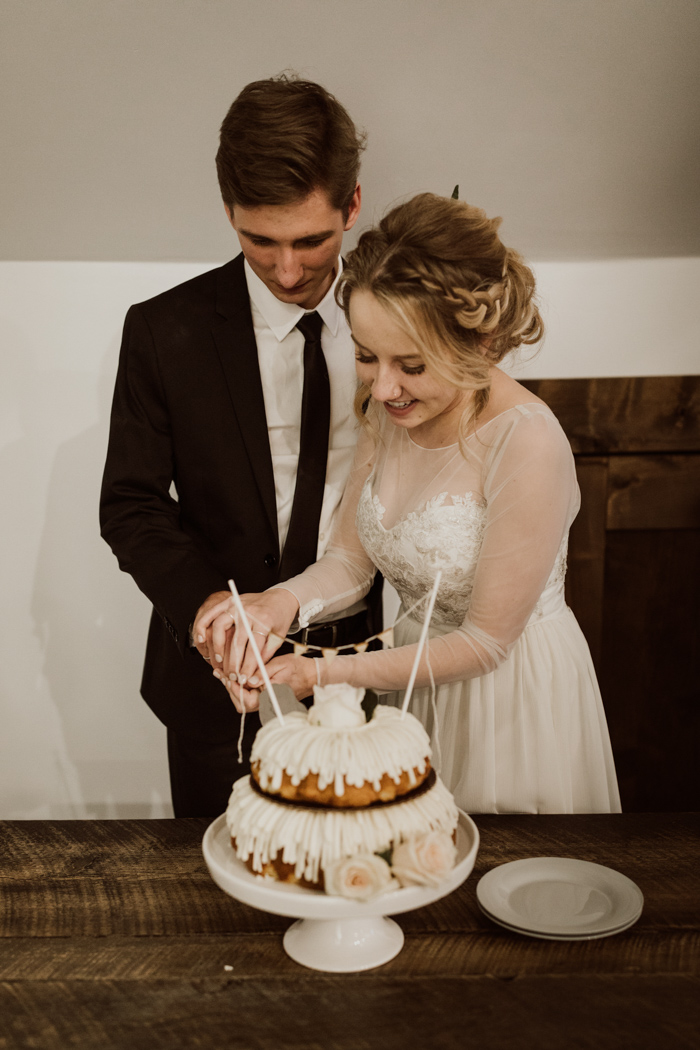 Congratulations to Emma and David, and a big thanks to photographer Cedar & Pines for sharing this lovely wedding at Blackstone Rivers Ranch with Junebug! Planning a winter wedding? Then you have to check out this timeless and intimate winter Edmonton wedding at The Foundry Room!