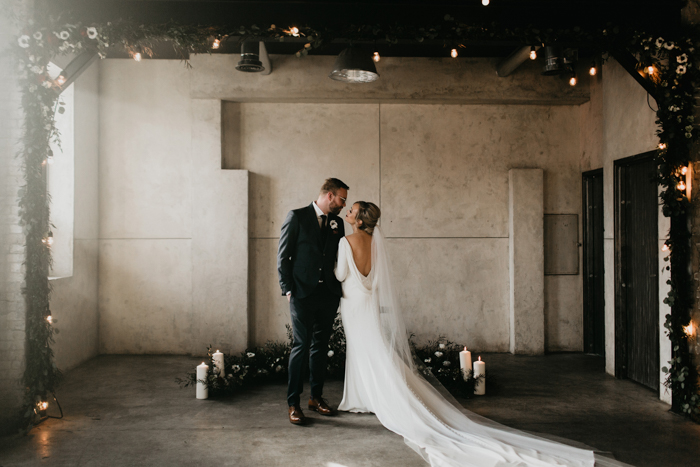 With winter just around the corner, we're all in for Allison and Brayden's wildly romantic elopement at The Foundry Room in Edmonton, Canada. The industrial space was the most perfect backdrop for the timeless and dramatic look that Cocktails and Details curated specifically for this couple. In just 5 months, they created a cozy ceremony with a candle-lined aisle, a low floral altar backdrop, and a seasonal garland arch created by Fabloomosity and a reception dinner at one of the couple's favorite restaurants, RGE RD. Allison and Brayden chose sophisticated attire for themselves and for their 5-person wedding party in romantic jewel tones, which added a touch of glam that's just so fitting for a winter wedding. Photographer Sharon Litchfield was the perfect choice to capture the mood, the impeccable design, and the emotional moments of this special day.
The Couple:
Allison and Brayden
The Wedding:
The Foundry Room, Edmonton, Alberta, Canada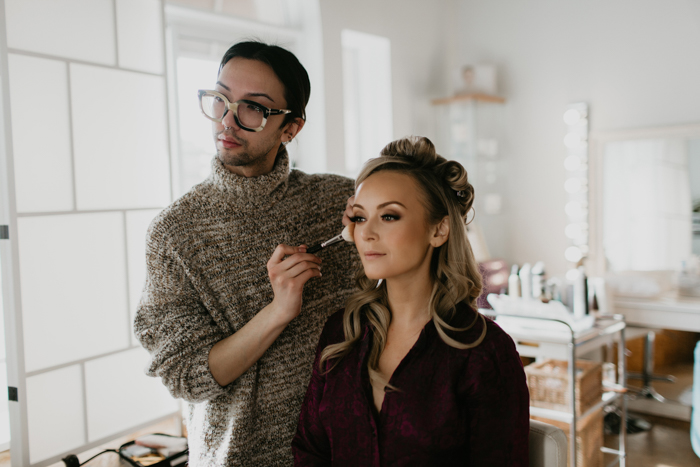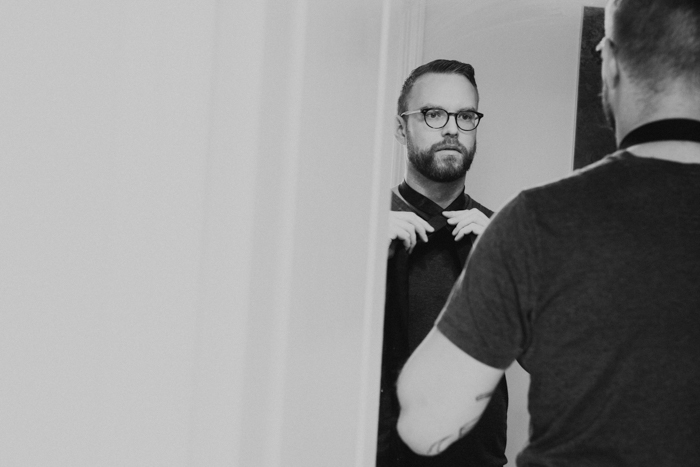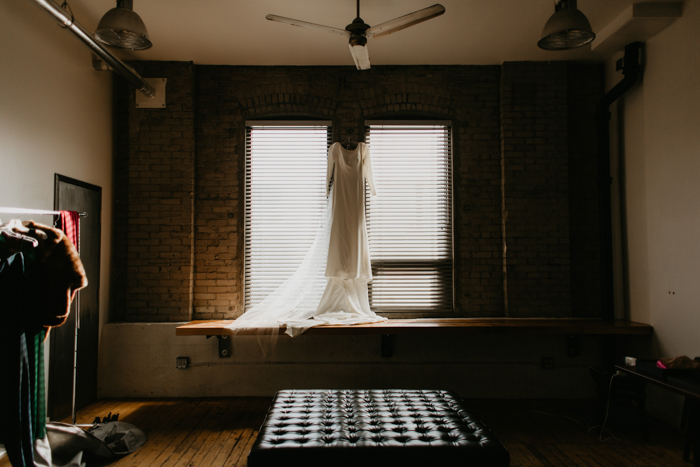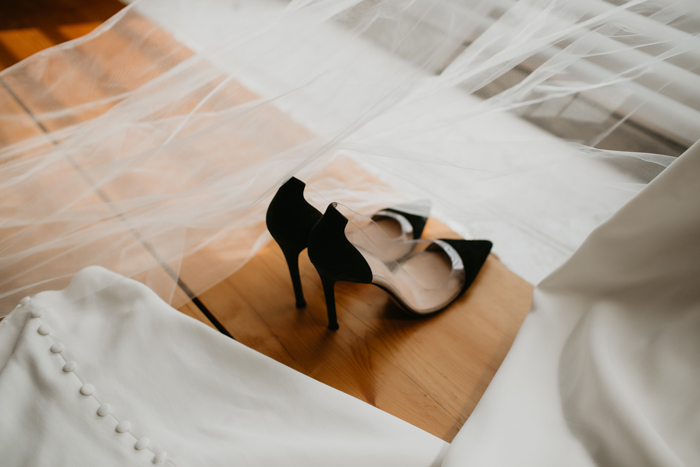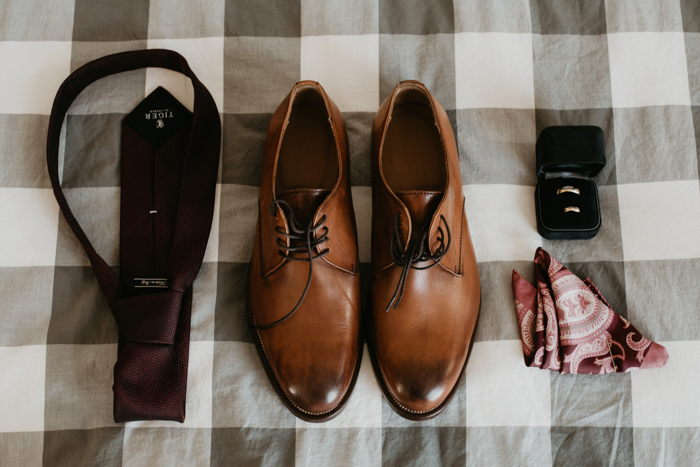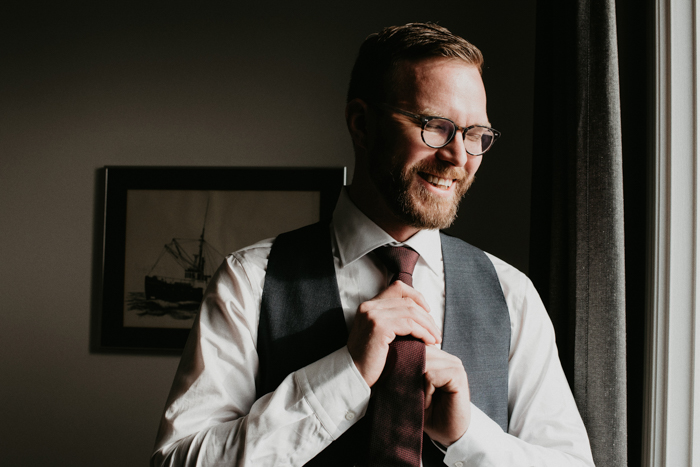 We both really wanted our wedding to be a reflection of our marriage: thoughtful, intimate and deeply personal. Neither of us ever envisioned a large elaborate wedding so it was easy to decide on a small elopement-style ceremony. Apart from our vendors and our witnesses, we didn't inform anyone we were getting married! It was amazing to experience the surprise and celebration with our family and friends over the coming weeks as we shared our amazing news.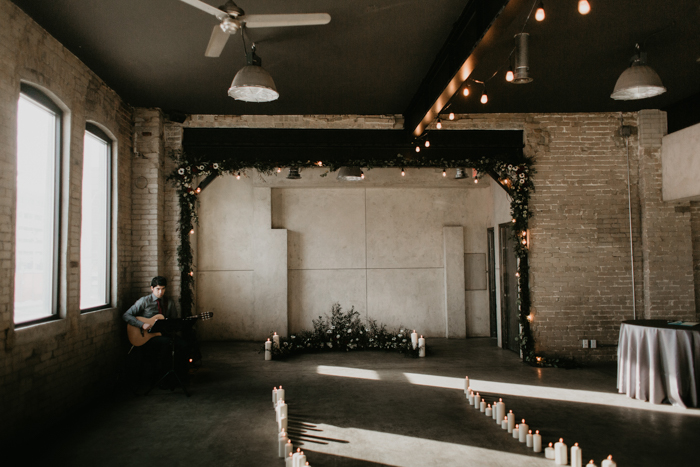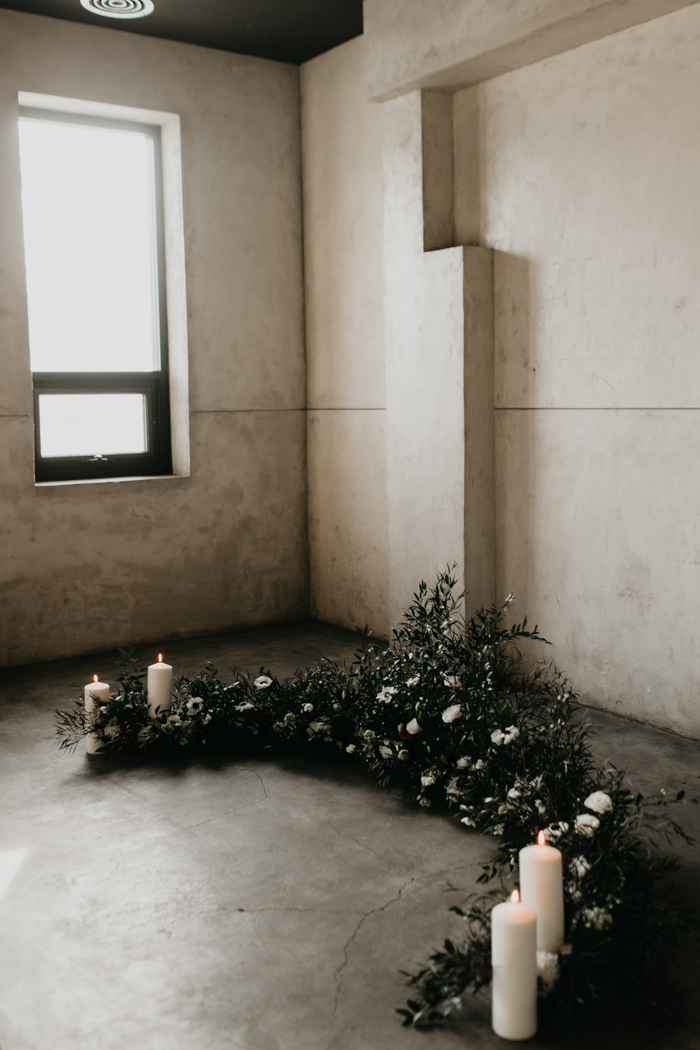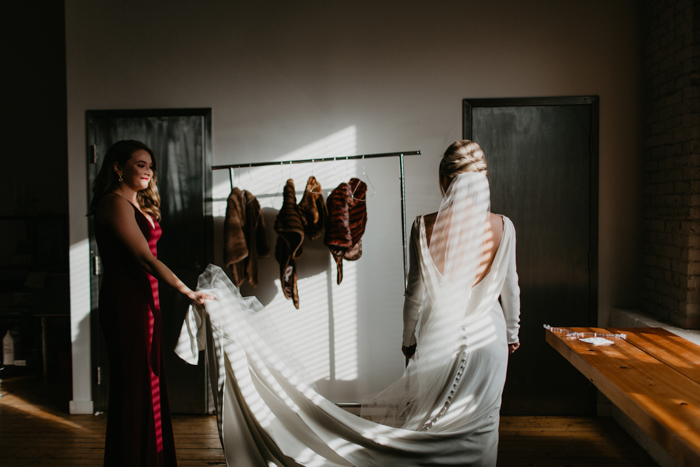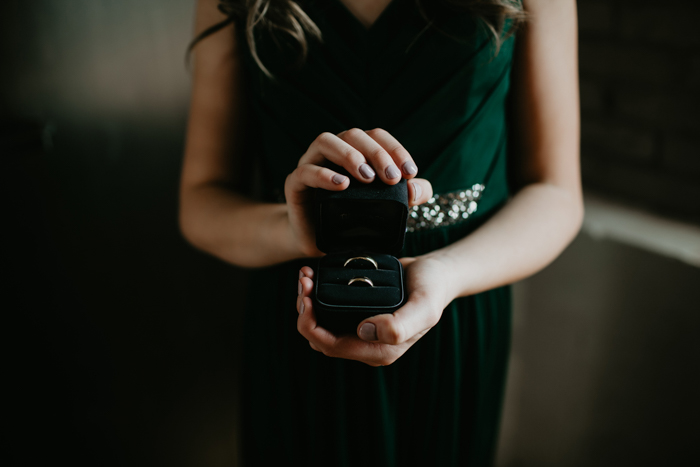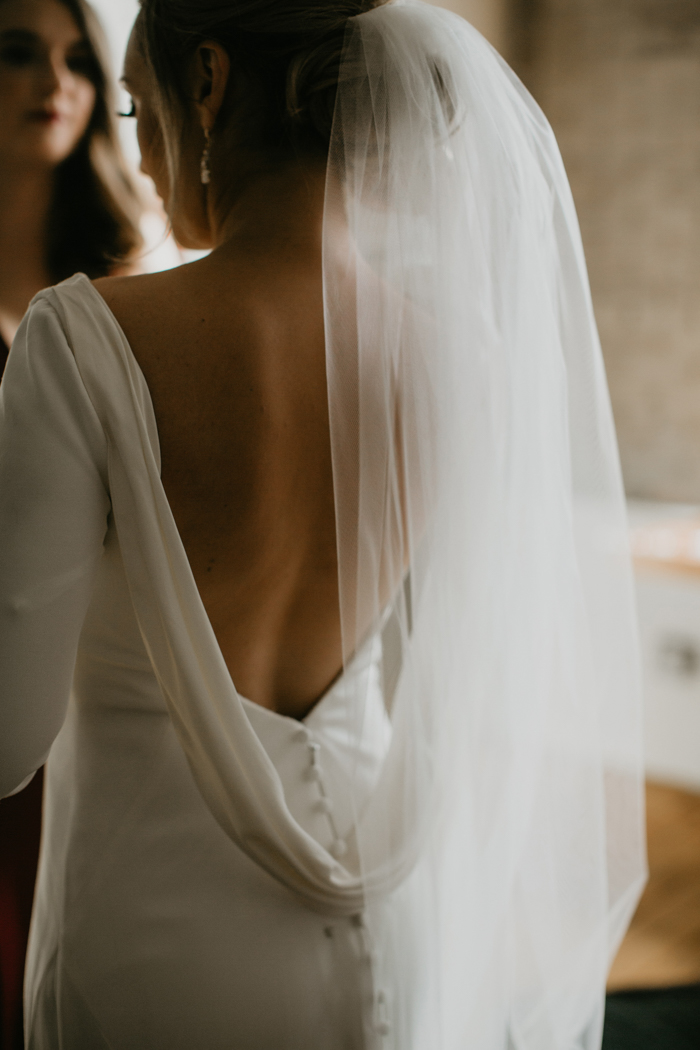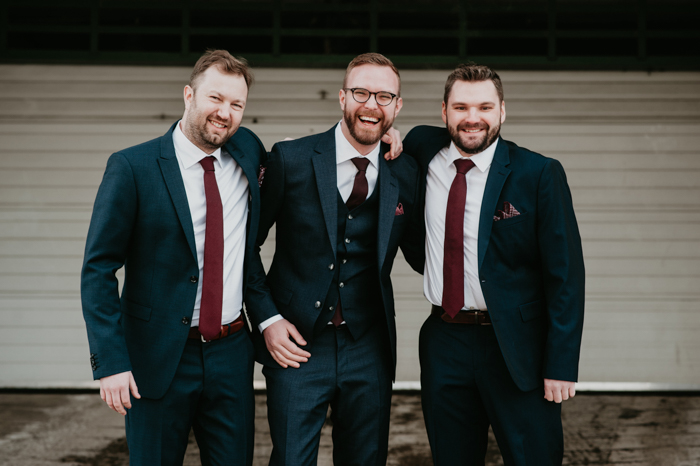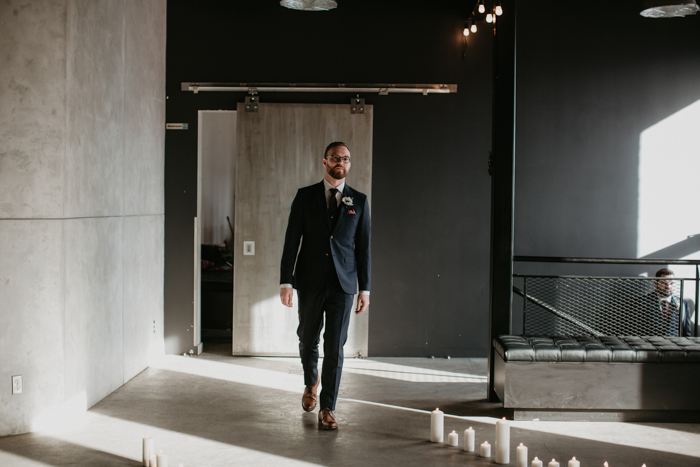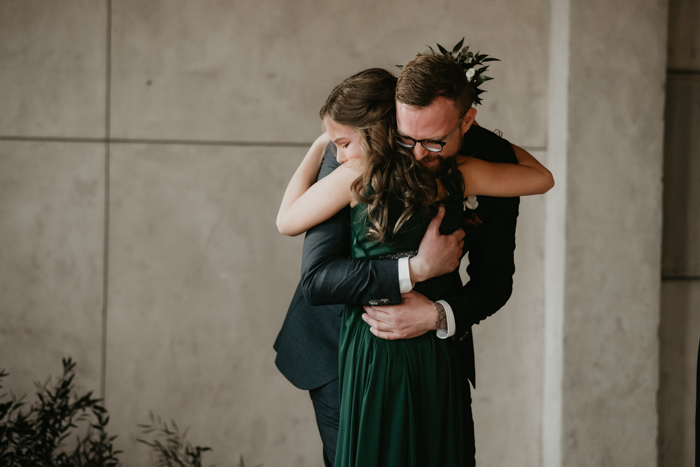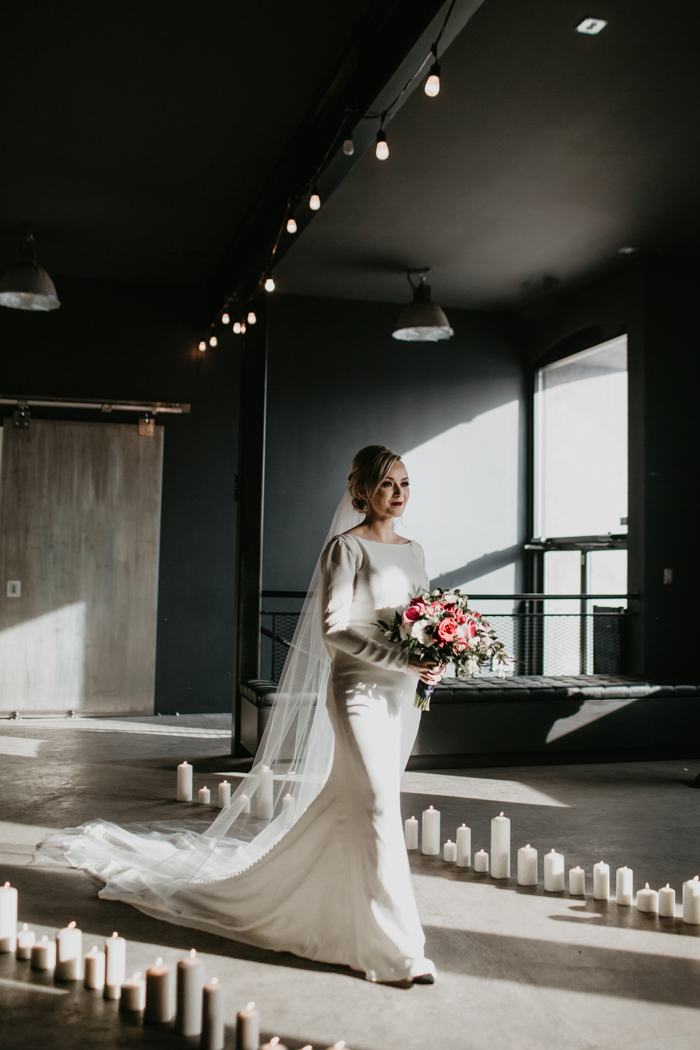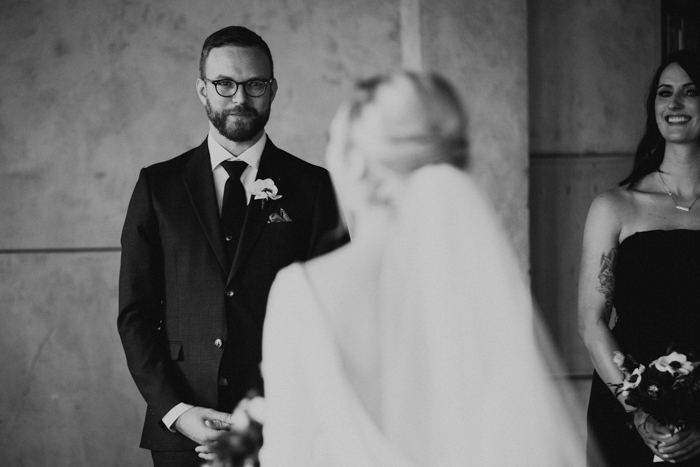 A small, personal ceremony allowed us to truly acknowledge what was important as a couple and focus on what we wanted to give each other in our marriage. We were then able to choose elements of the day that would be most memorable to each of us. As a chef, Brayden was able to emphasize amazing food and wine. For myself, I wanted an intimate romantic ceremony with beautiful fashion and décor. We also chose our wedding date, the "Family Day" long weekend, to always symbolize the importance of creating and nurturing a family together.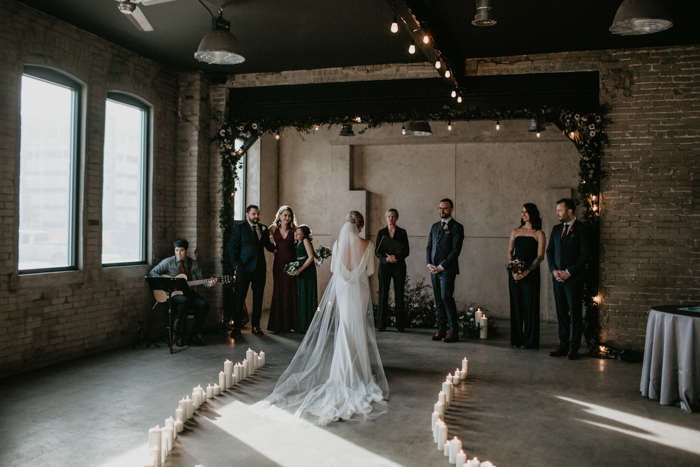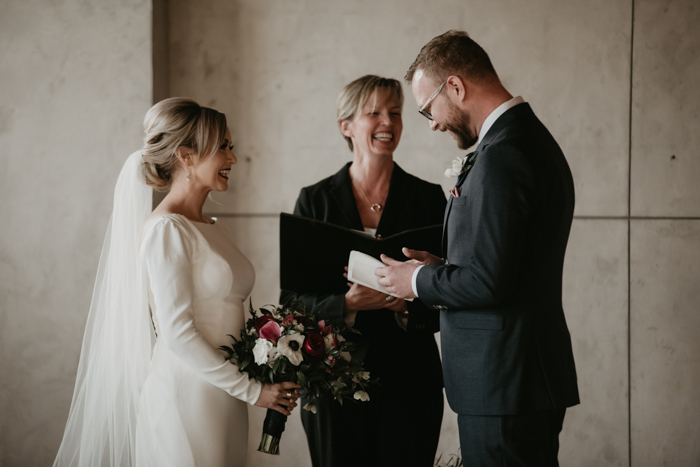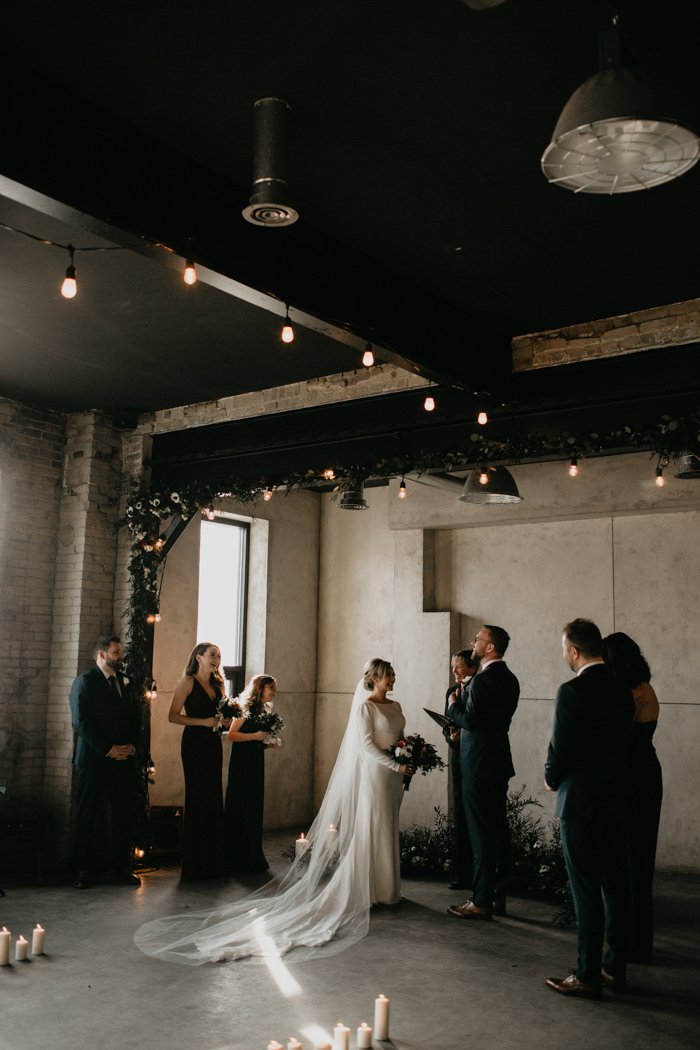 The wedding vows were certainly the most significant part of our wedding day. Along with our amazing officiant, we chose modern vows; those celebrating a true partnership based on equality, encouragement and mutual support for each other. We also independently wrote personal vows – with the real tear-jerker coming when we ended with the exact same words, "You are my favourite. Today and always, I choose you." The intimacy of a small ceremony allowed us to express our love for each other with those that would ultimately support us most throughout our marriage.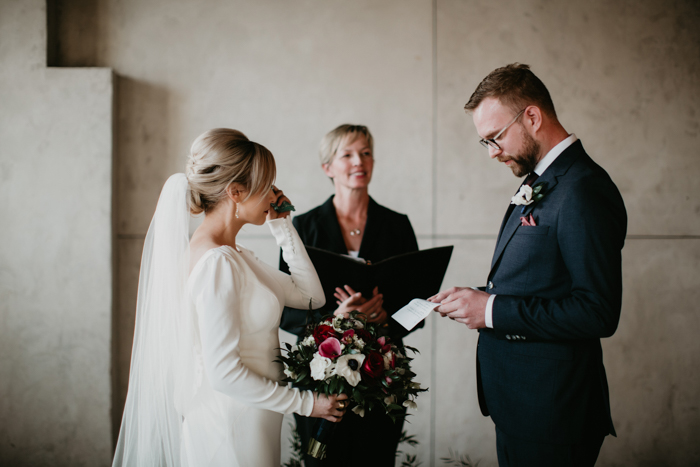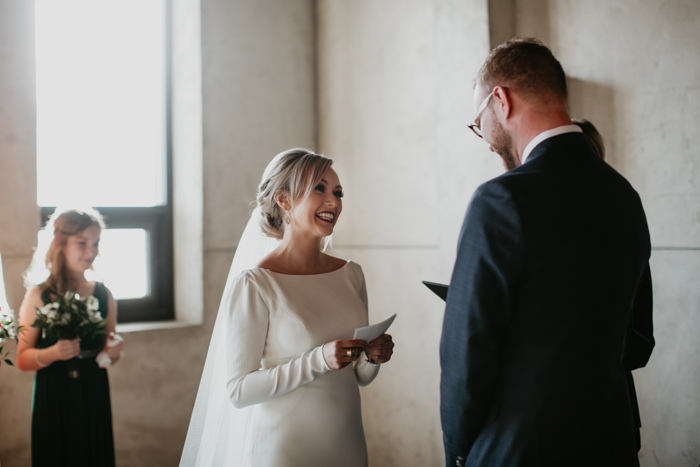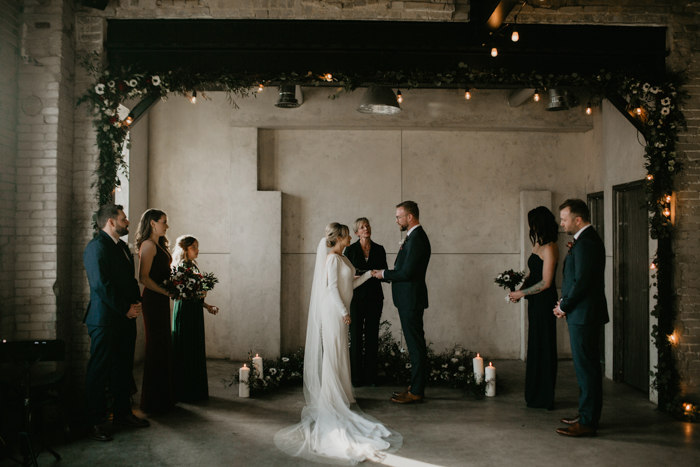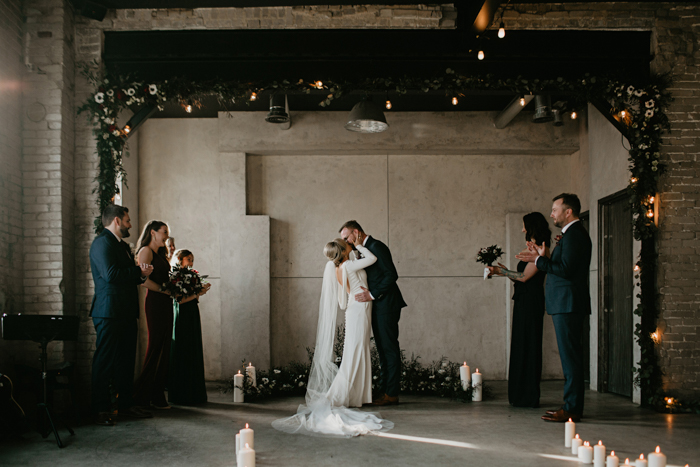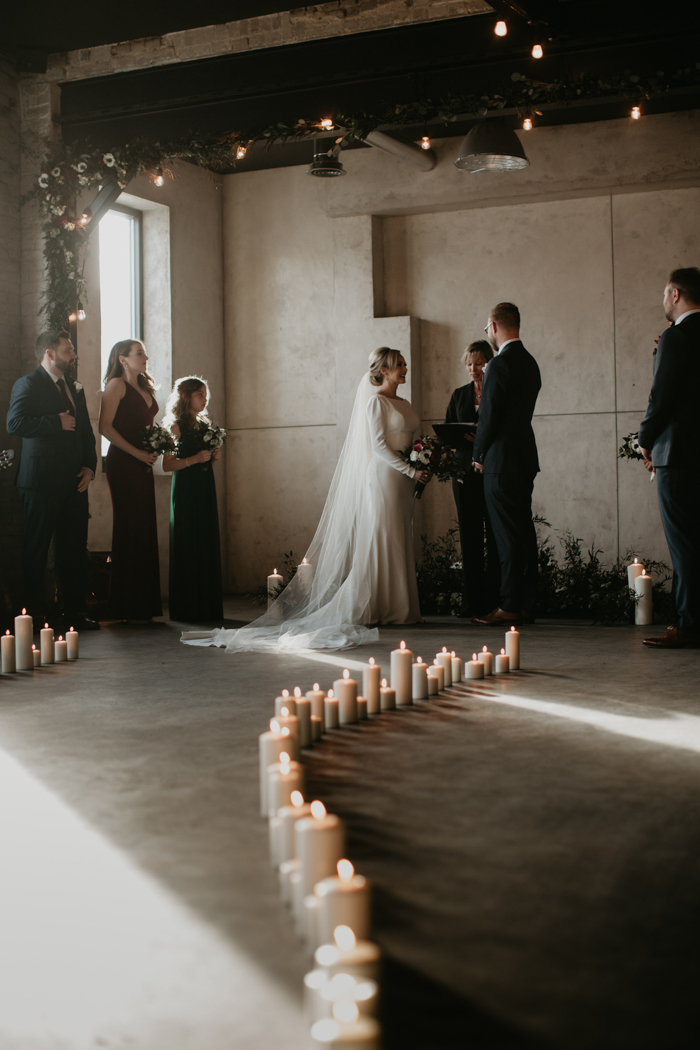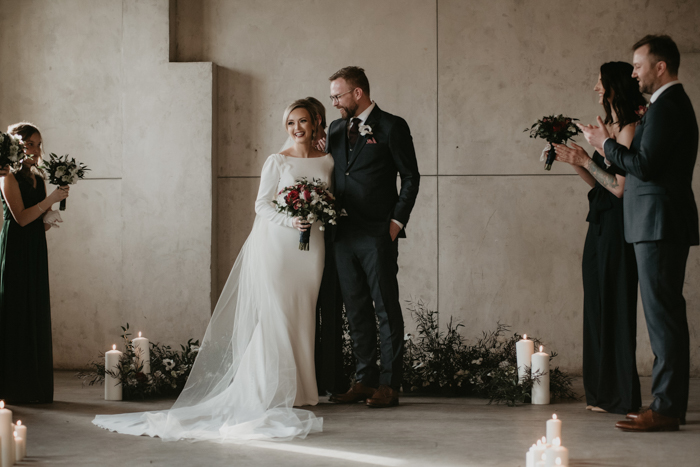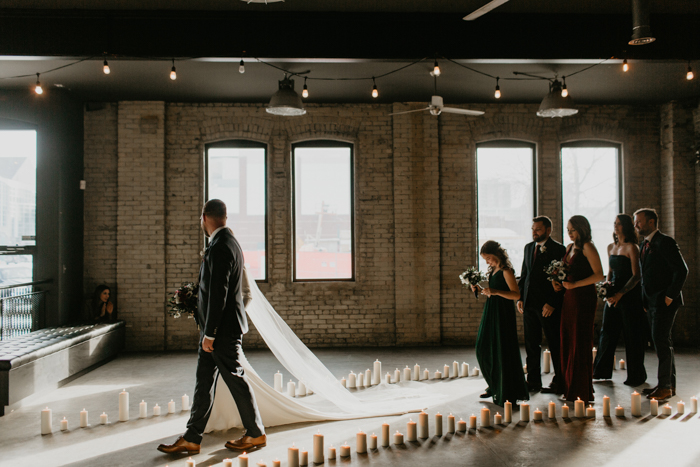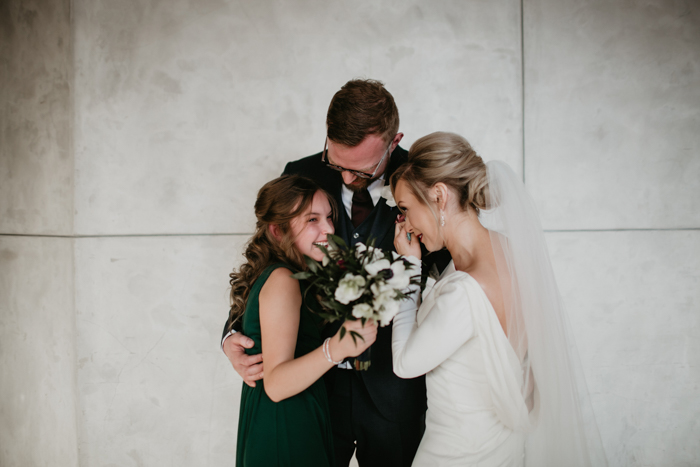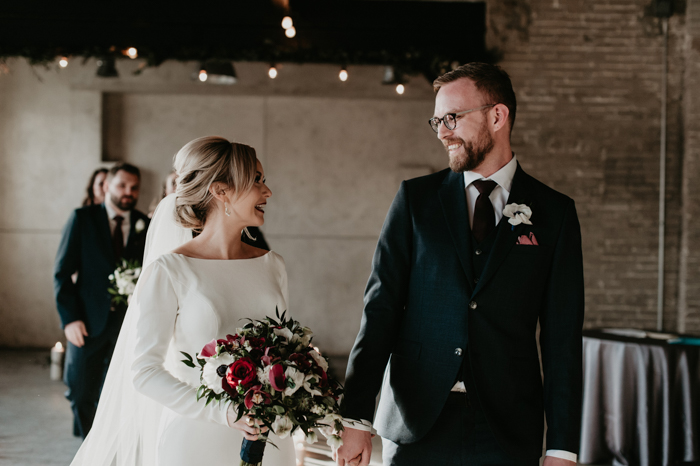 While we could have eloped in a destination setting, our home community still felt like the right place to start our marriage together. Edmonton has been very supportive to both our careers and is the place we truly call home. It was important for us to celebrate where we established ourselves as both individuals and a couple. We also wanted to get married where we planned to raise our family. All of the vendors were local Edmontonians, down to the wedding accessories!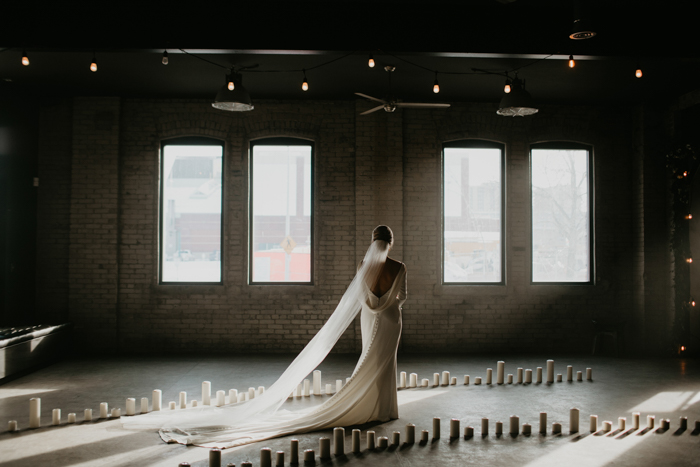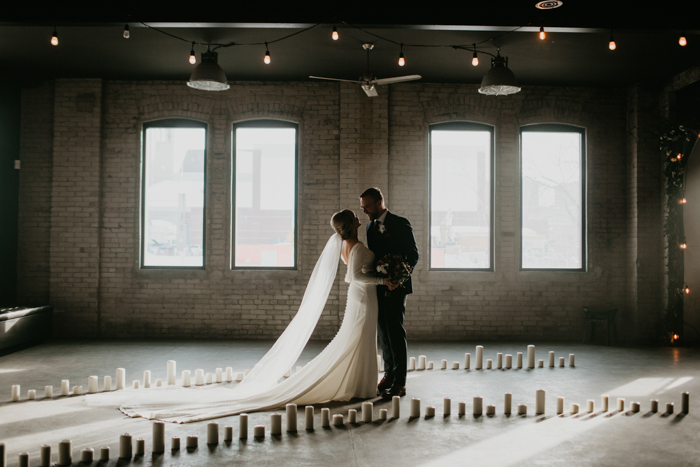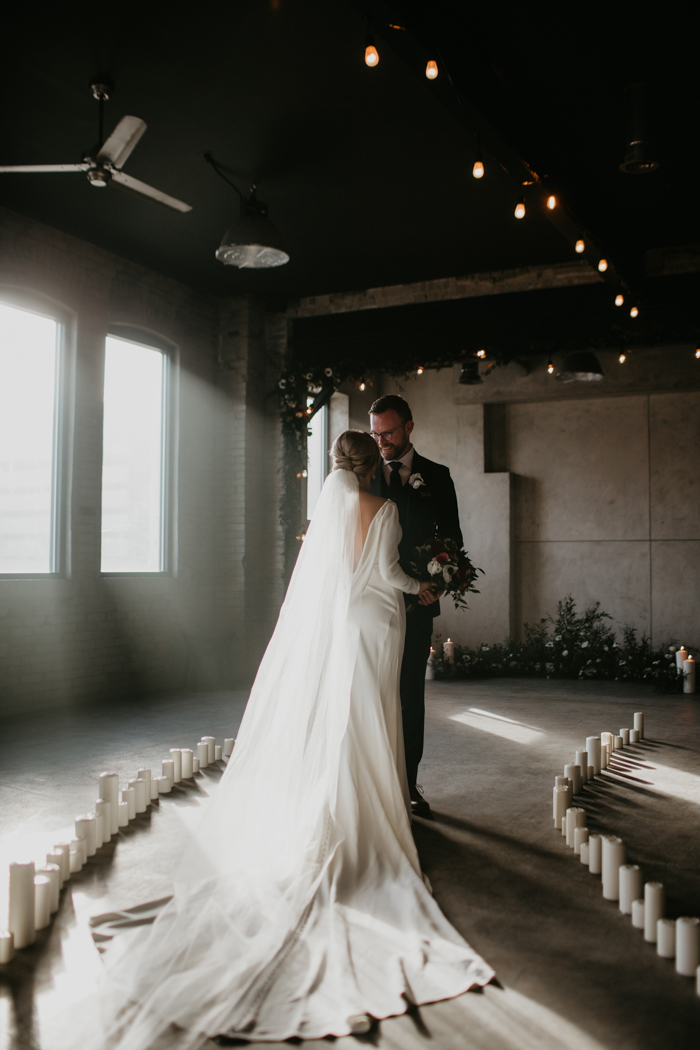 We planned our wedding in less than 5 months – and we would do it the same way again! Not allowing ourselves too much time to fret about the picky details was critical. By choosing to get married "off-season" on a winter Sunday, we were also able to secure our wedding planner and all of our top vendors on a short timeline. We kept our guest list unapologetically tiny; ultimately our extended families and friends were super supportive! Just because you have a small wedding, doesn't mean you should short-change yourselves. Use the money you save on the giant guest list to invest in what is truly important to you. For us, that meant prioritizing amazing photos, décor, and food! It also meant securing a planner to worry about the logistics and facilitate our vision. In the end, our wedding was more about celebrating our marriage than the anxiety of planning.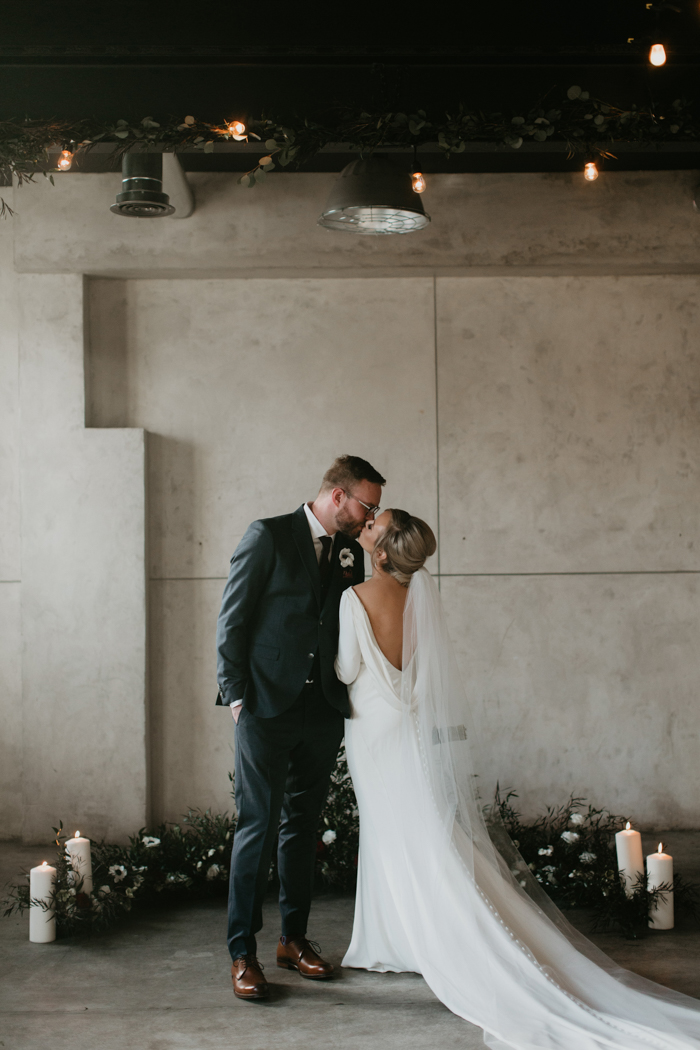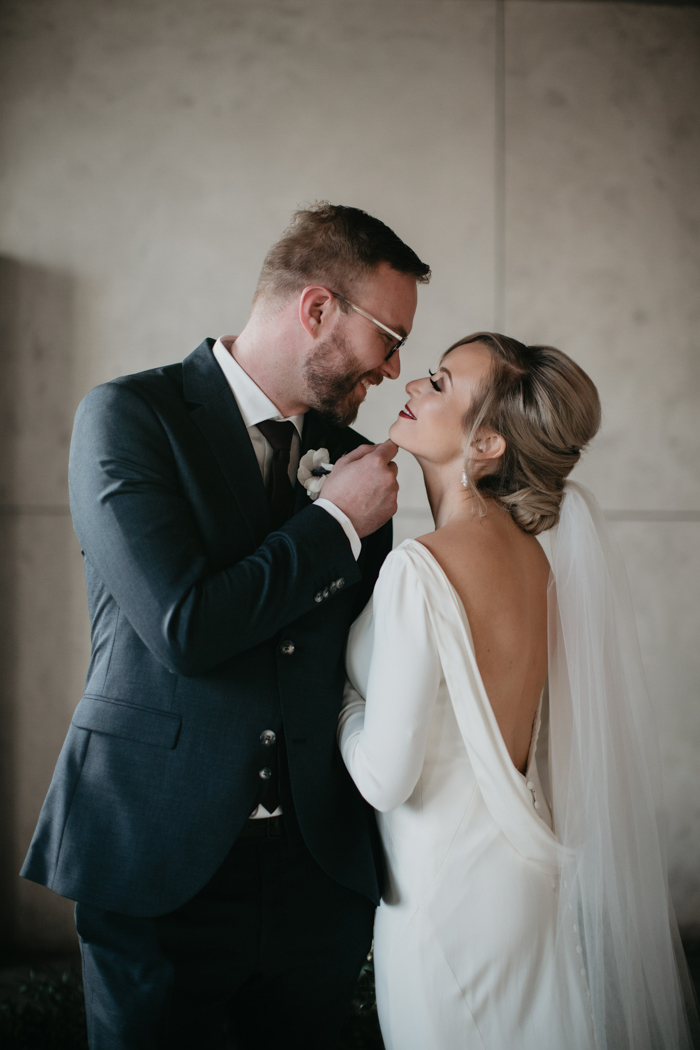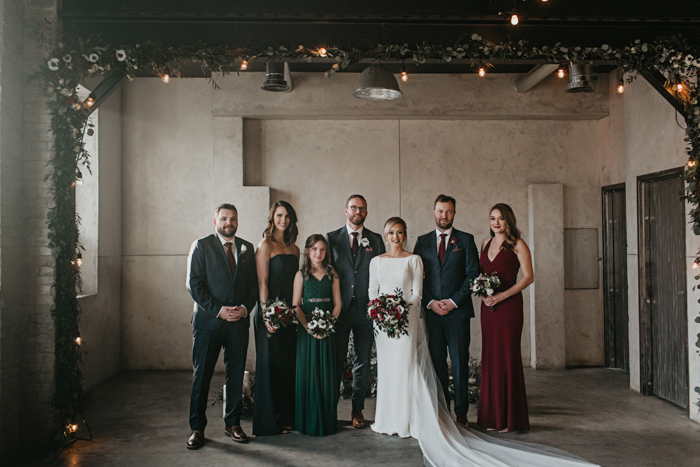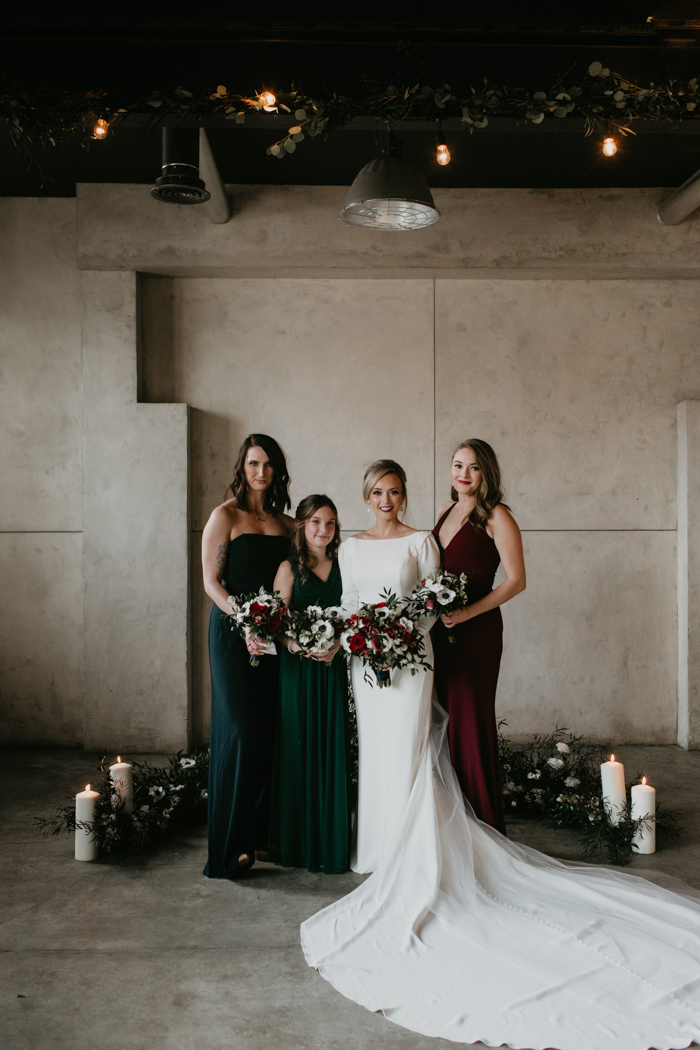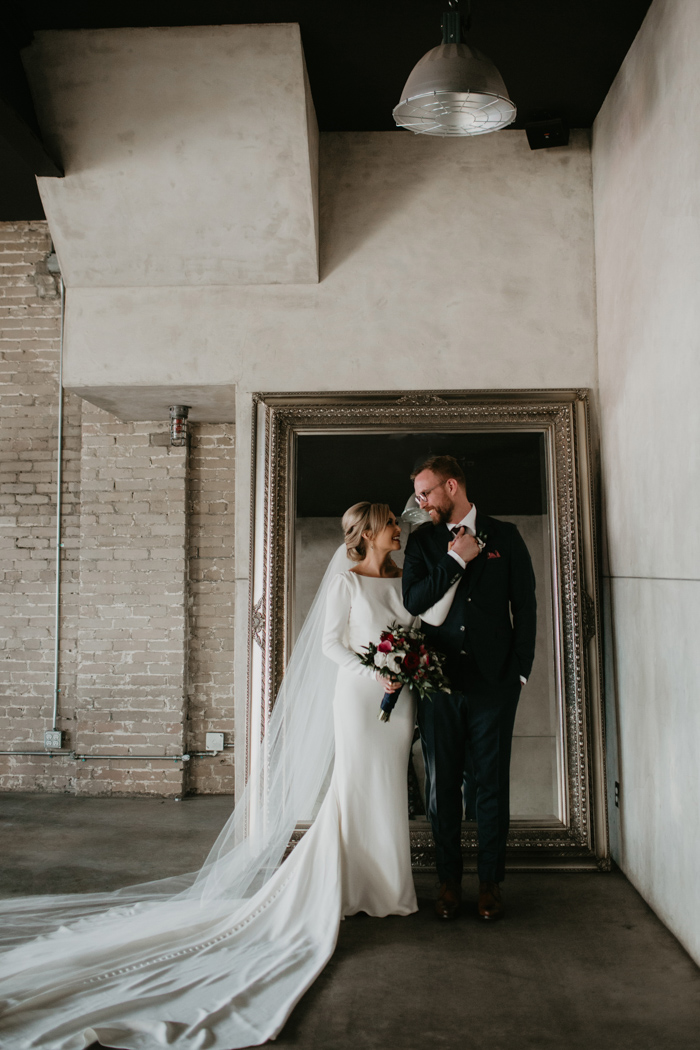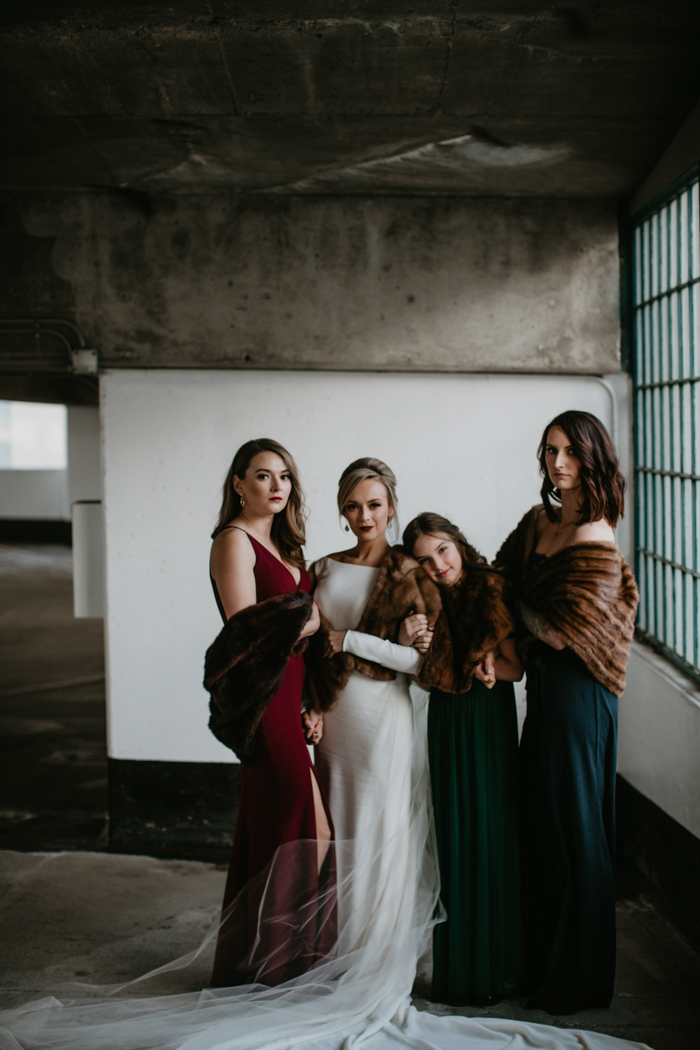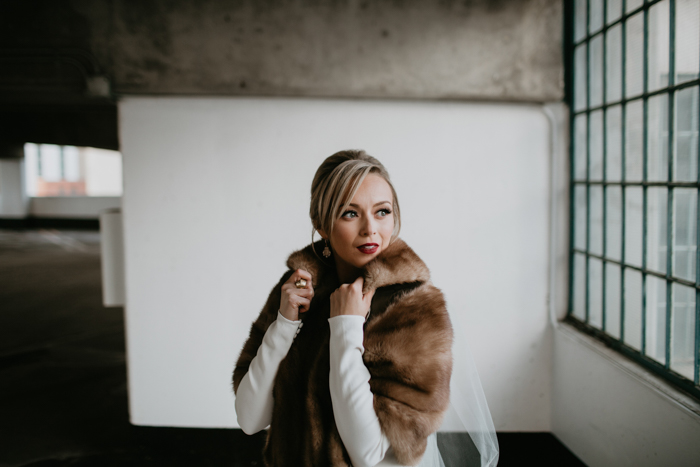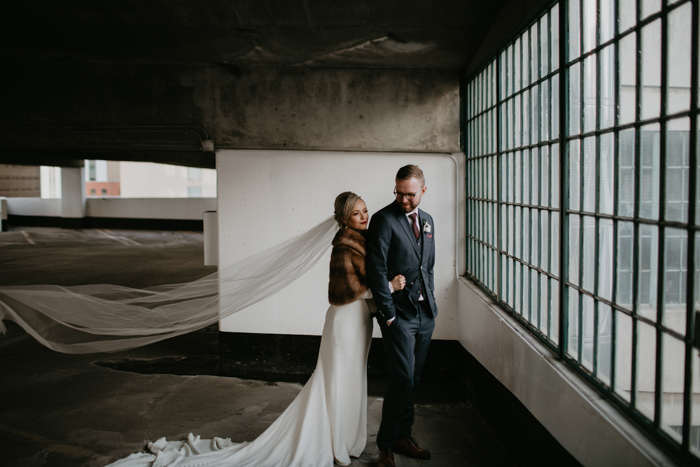 Because of our small wedding party, we had the opportunity to consider many different venues for our dinner reception. The restaurant community in Edmonton is quite small and Brayden has many friends who own some beautiful spaces with great food. RGE RD, in particular, was at the top of our list for a few reasons: rustic and warm décor, absolutely delicious locally sourced food & drink, and ownership we knew we could trust to make our day extra special. The menu was expertly curated to suit both of our tastes. Everyone was absolutely stuffed with what will forever be the best wedding meal that ever was!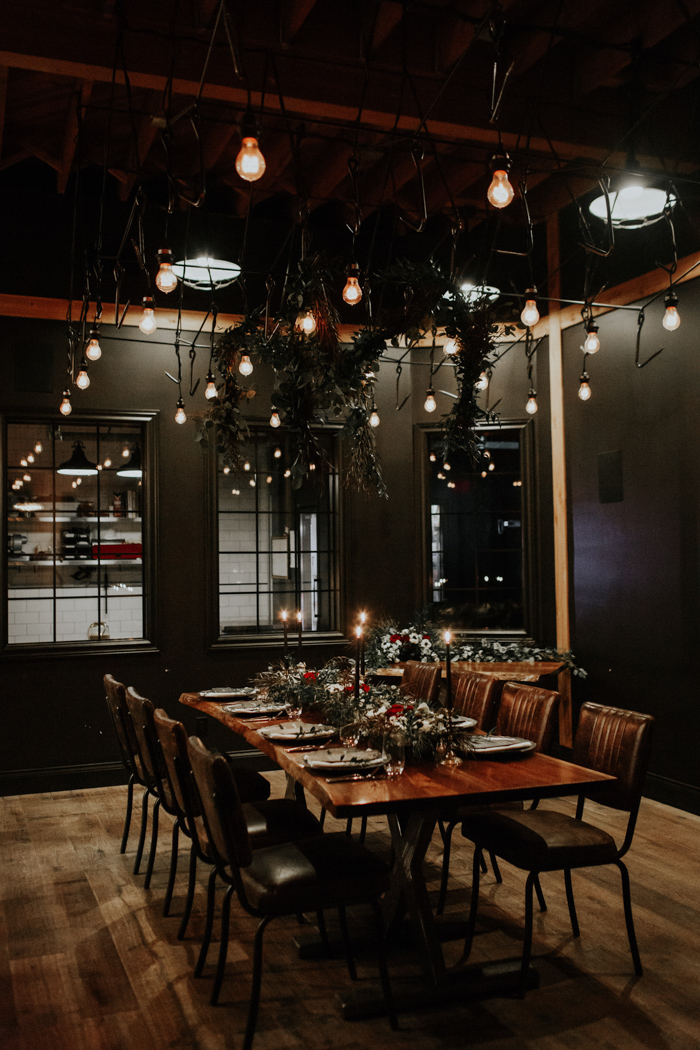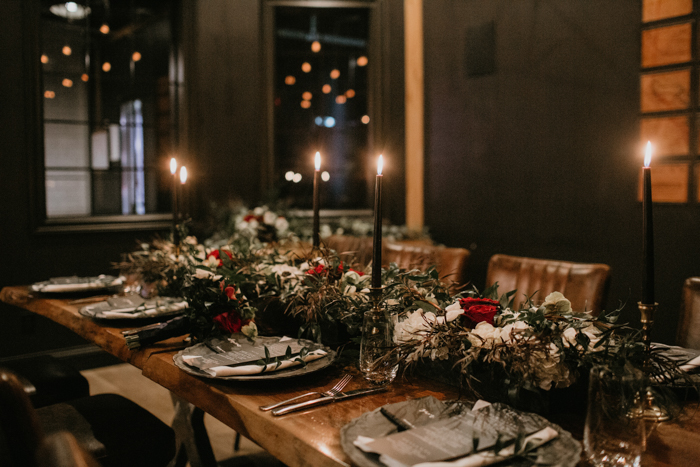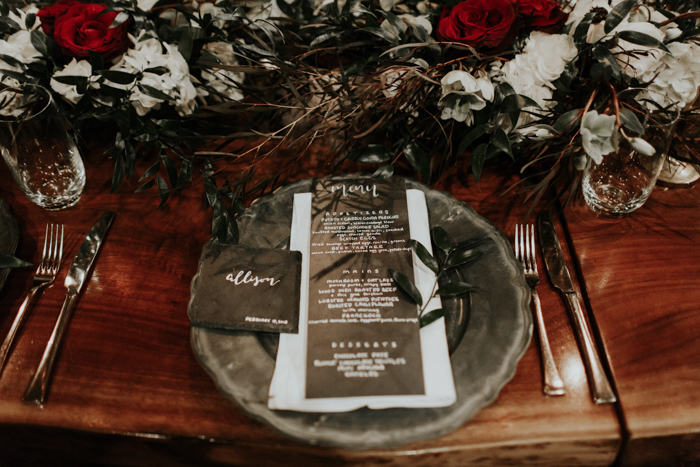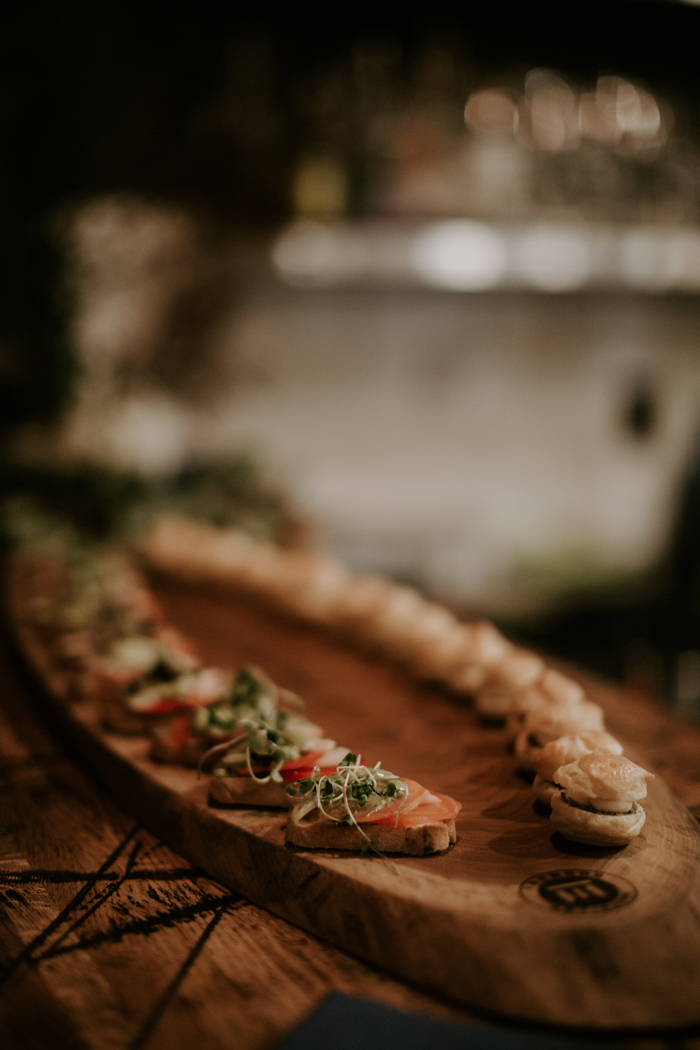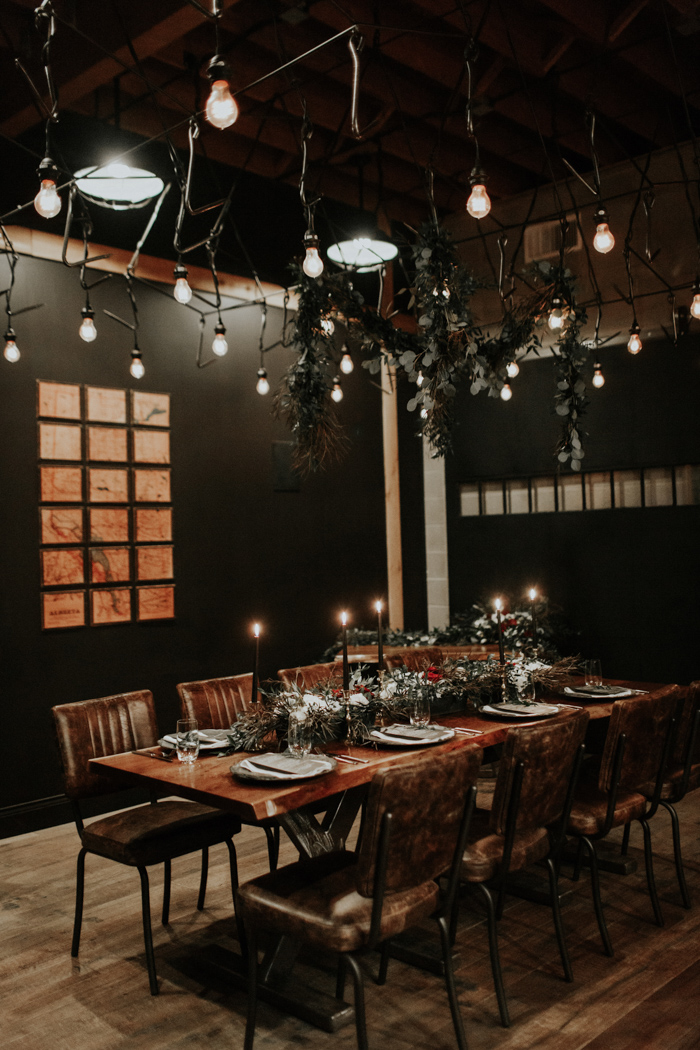 Congratulations to Allison and Brayden, and a special thanks to Cocktails and Details for sharing this timeless winter wedding at The Foundry Room with Junebug! Planning a winter wedding of your own? Take a peek at these 5 palette ideas for winter wedding colors!