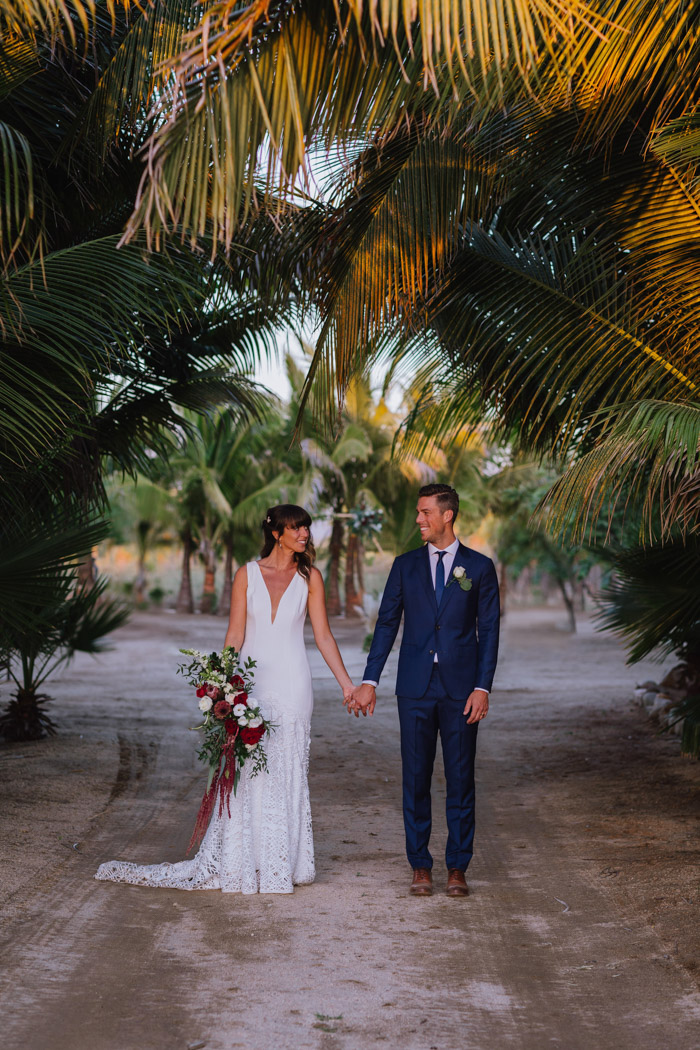 Sometimes, the most non-traditional wedding venues can be the best, especially when they are as beautiful as Rancho Santa Emma! This family-owned ranch, which doesn't typically host weddings, was a tropical paradise in the middle of Mexico, and it could not have been a more perfect backdrop for Emma and Jordan's wedding. Bliss Events leaned into the luxurious colors and vibe of the venue, and the couple added handmade touches and floral arrangments to make it feel like the ultimate tropical getaway. Lucky for us, Kayla Rocca Photography was there to document every incredible detail and moment!
The Couple:
Emma and Jordan
The Wedding:
Rancho Santa Emma, Todos Santos, Mexico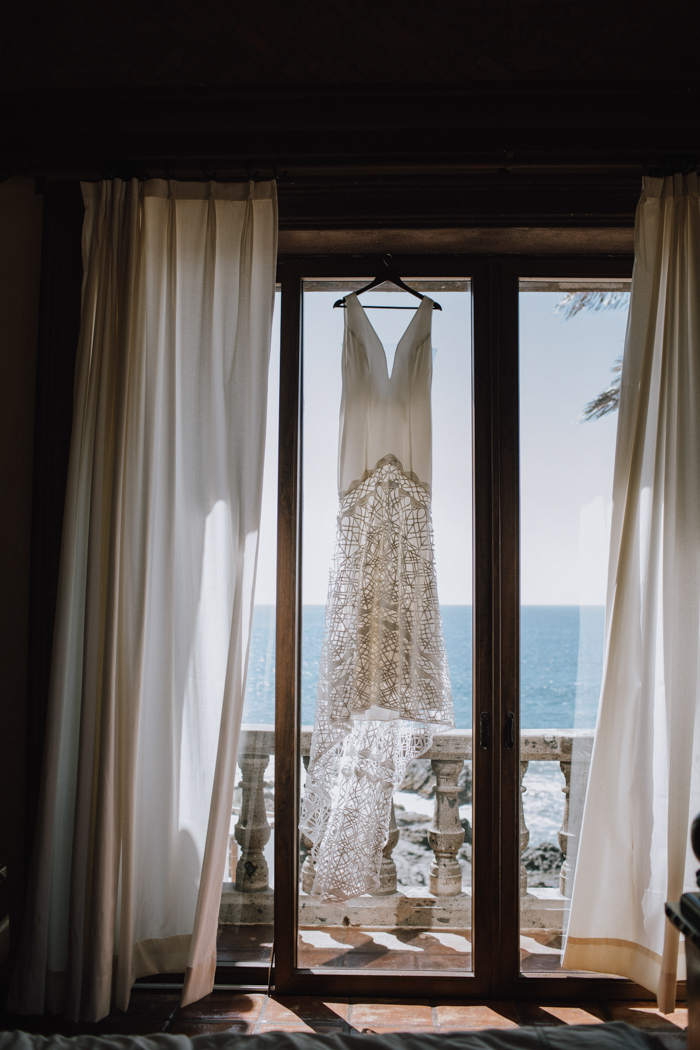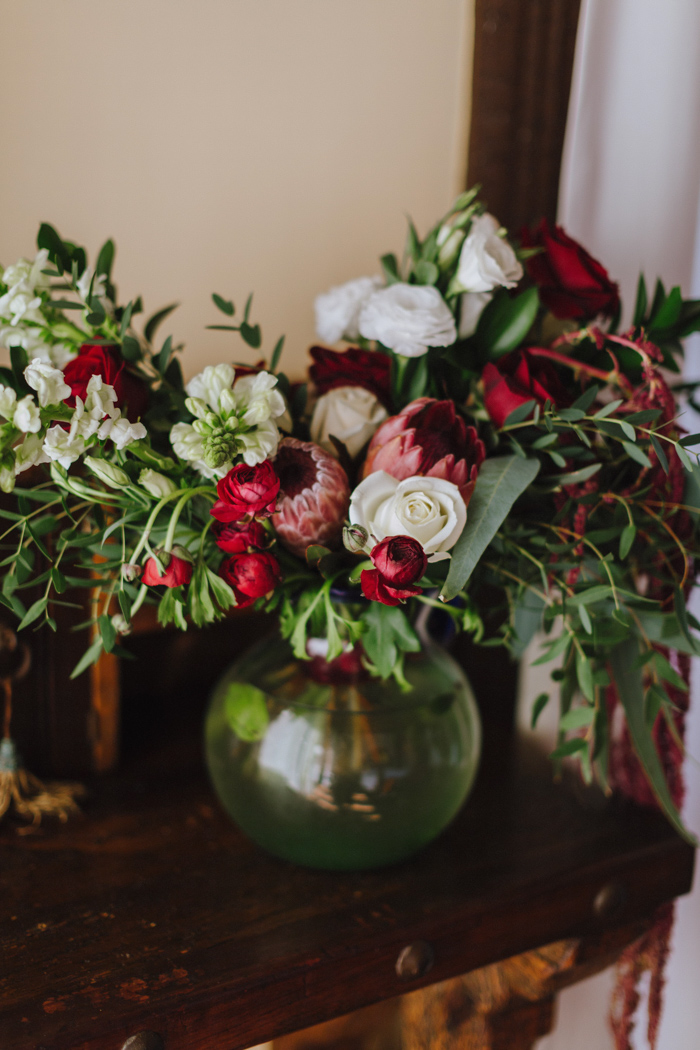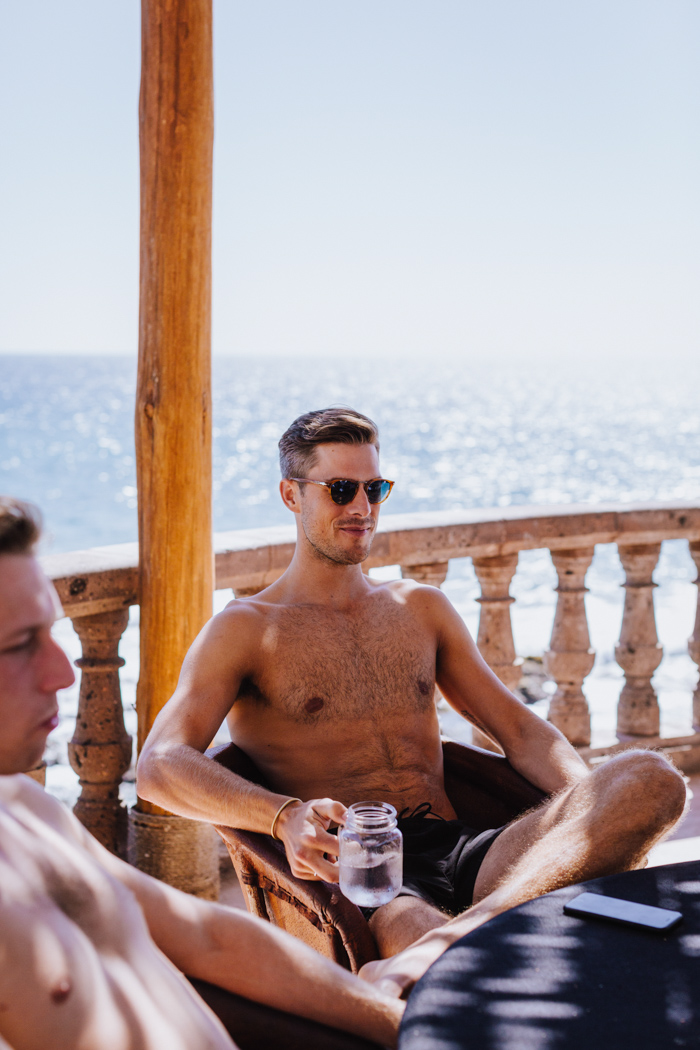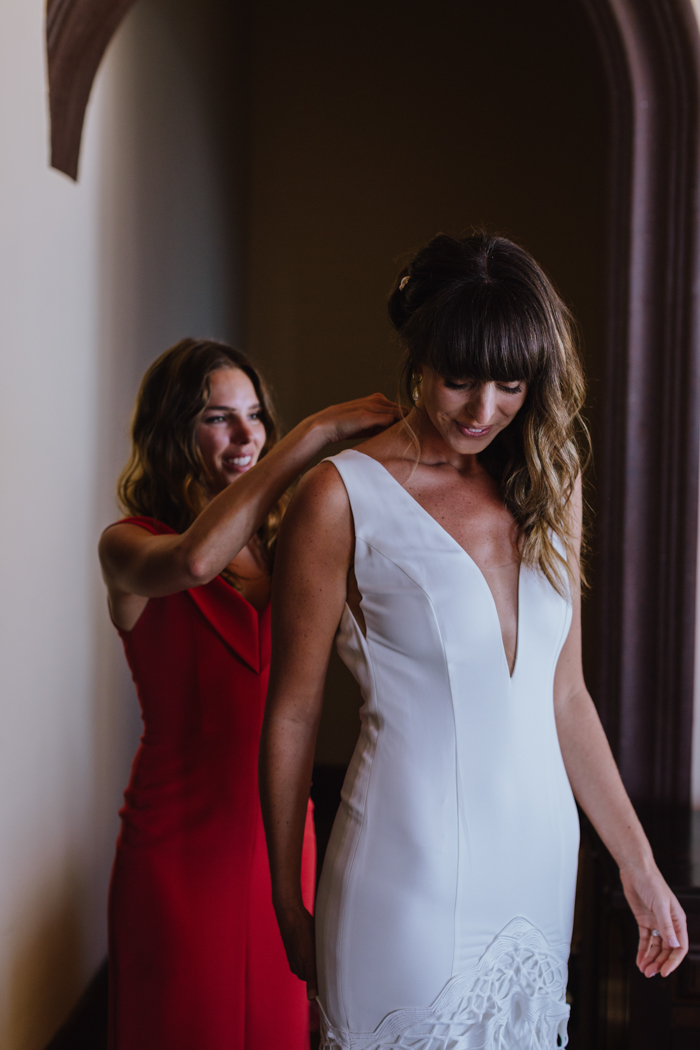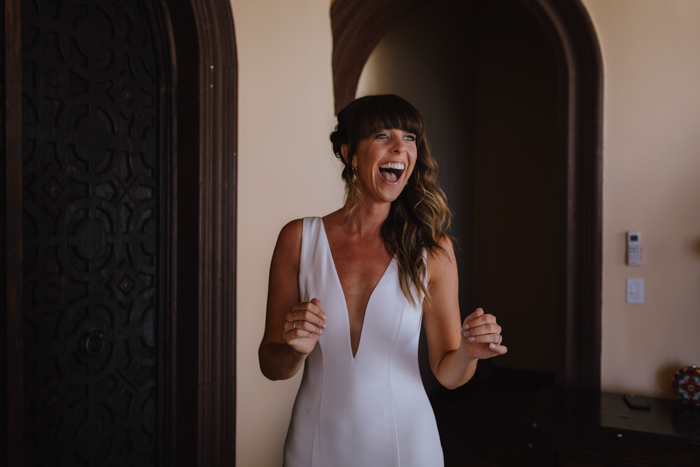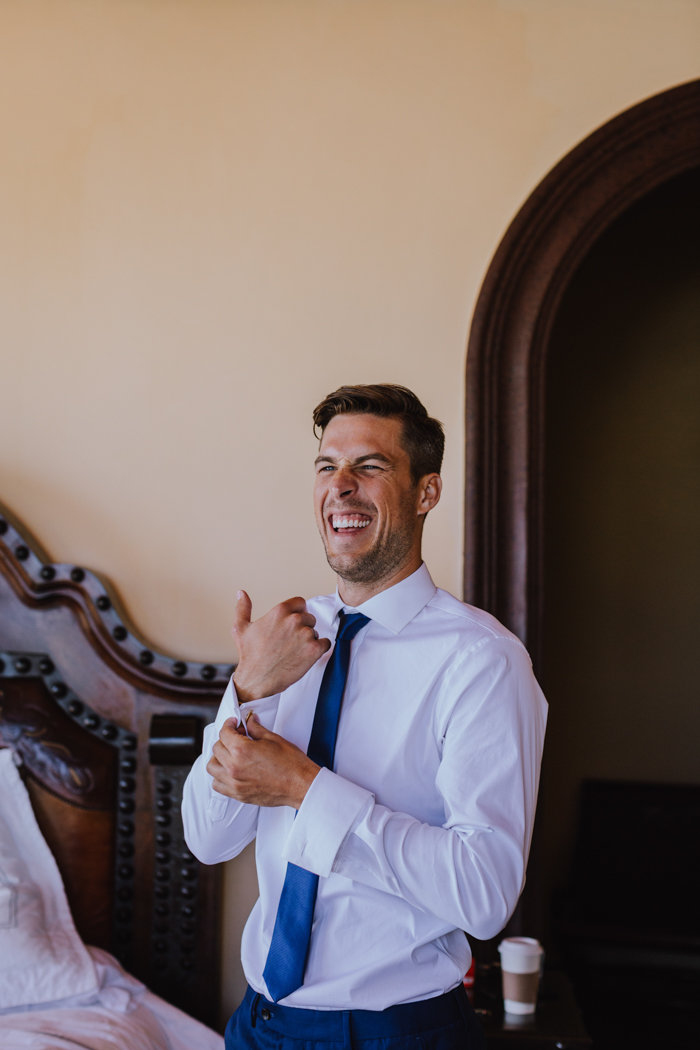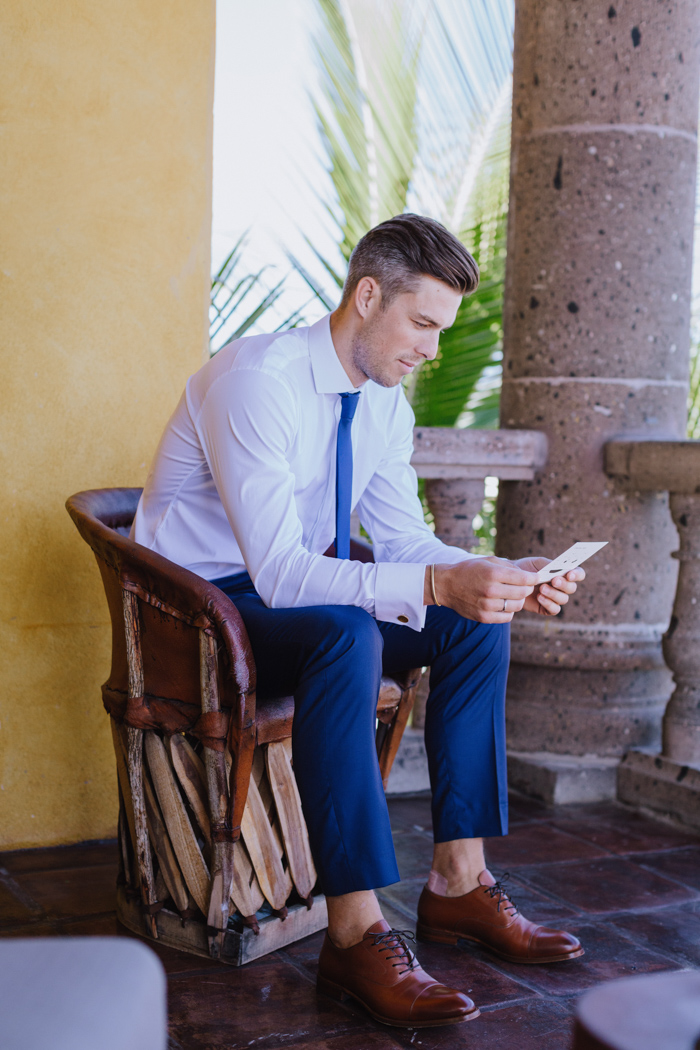 The most important part of wedding planning was always focusing on what truly mattered to us as a couple and not letting other's expectations overshadow what was important for us. We didn't fuss over the details; we were focused on the experiences and the moments we wanted to create that would make our wedding unforgettable for our friends and family. What was most important to us was spending time with the people who matters to us most the week of our wedding. Oh, and getting good churros!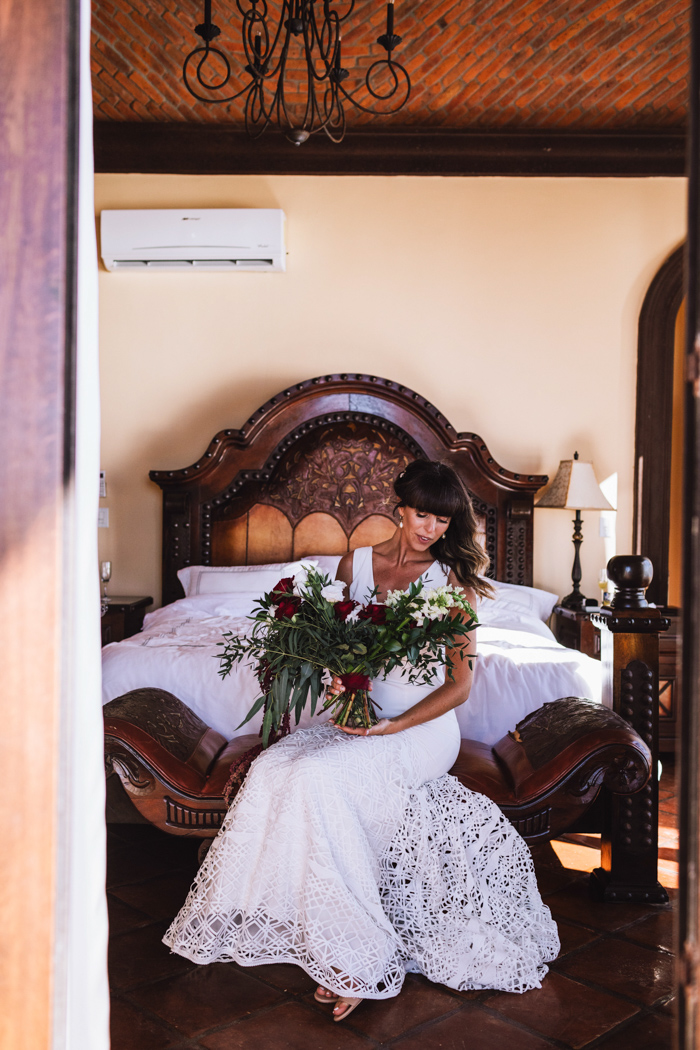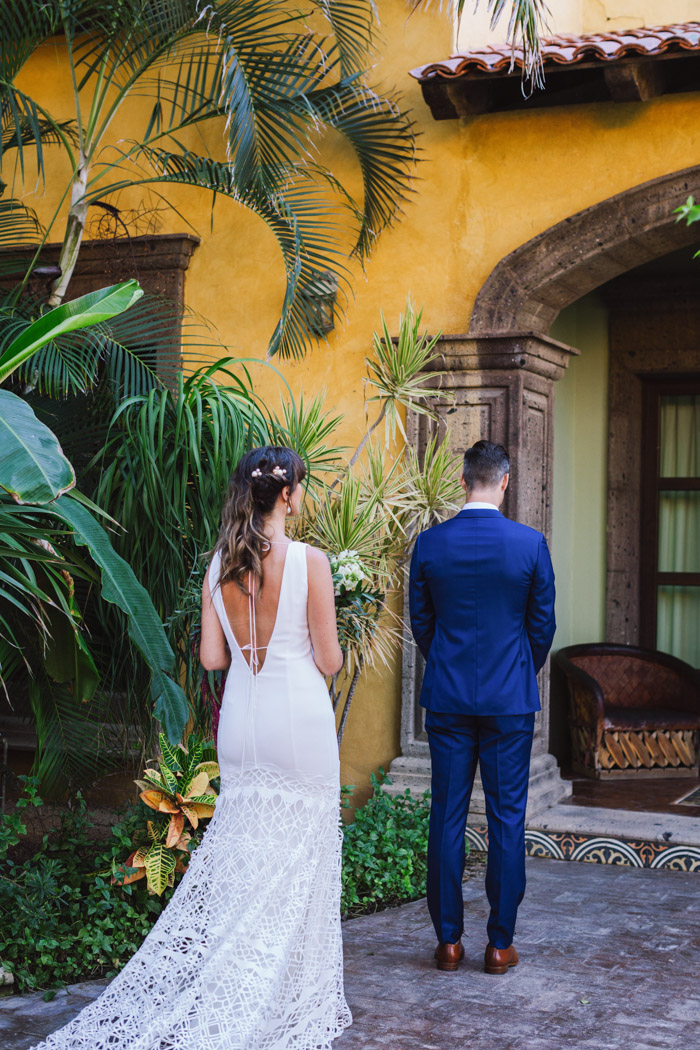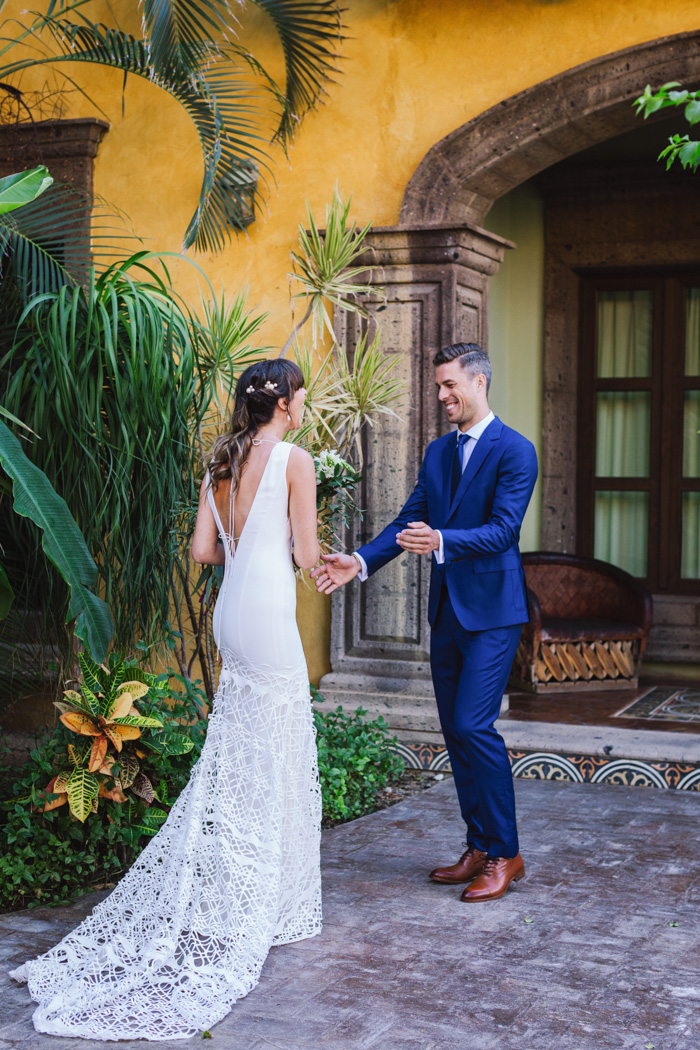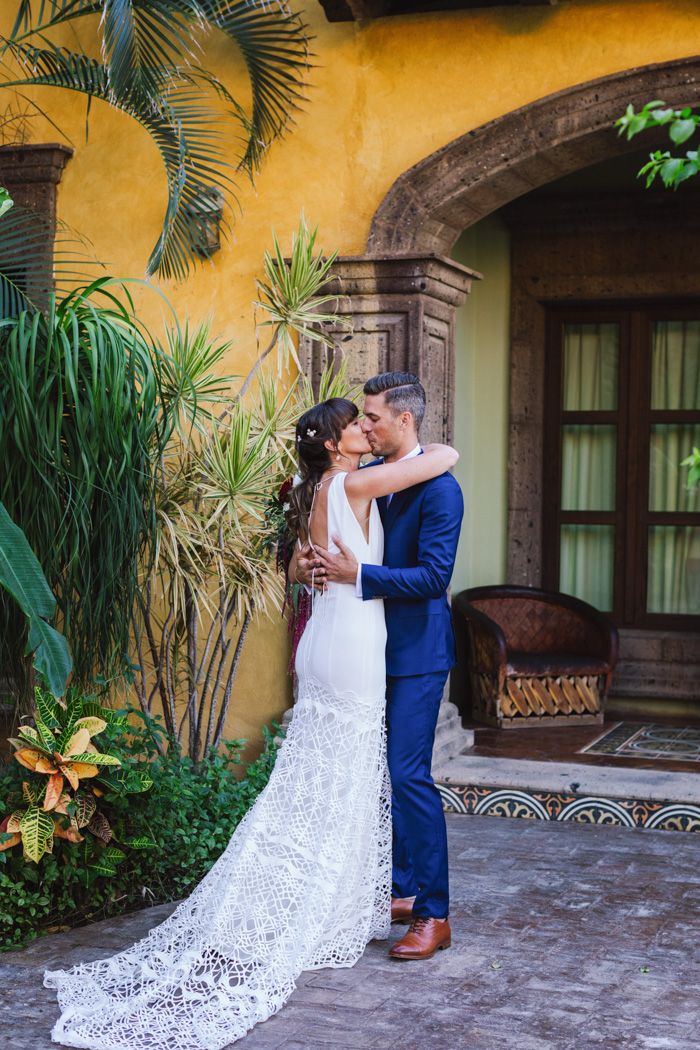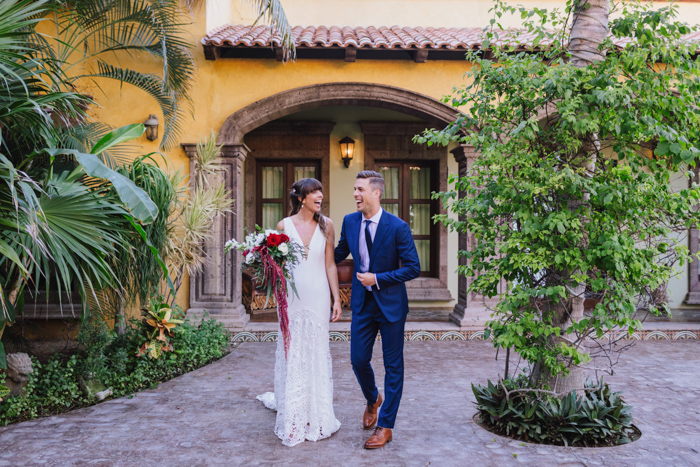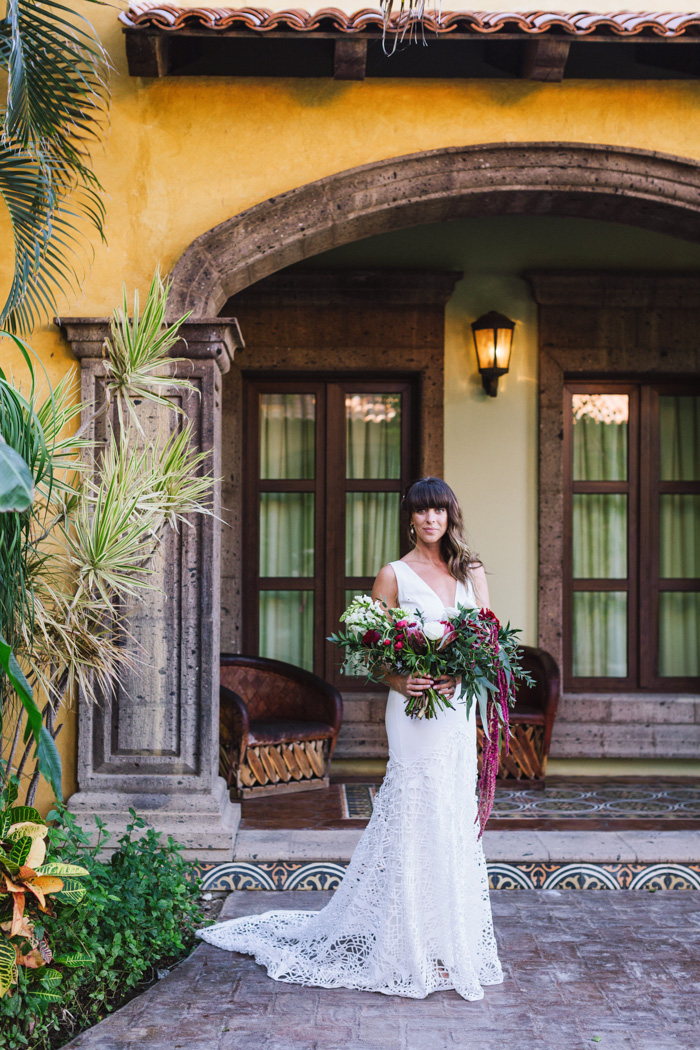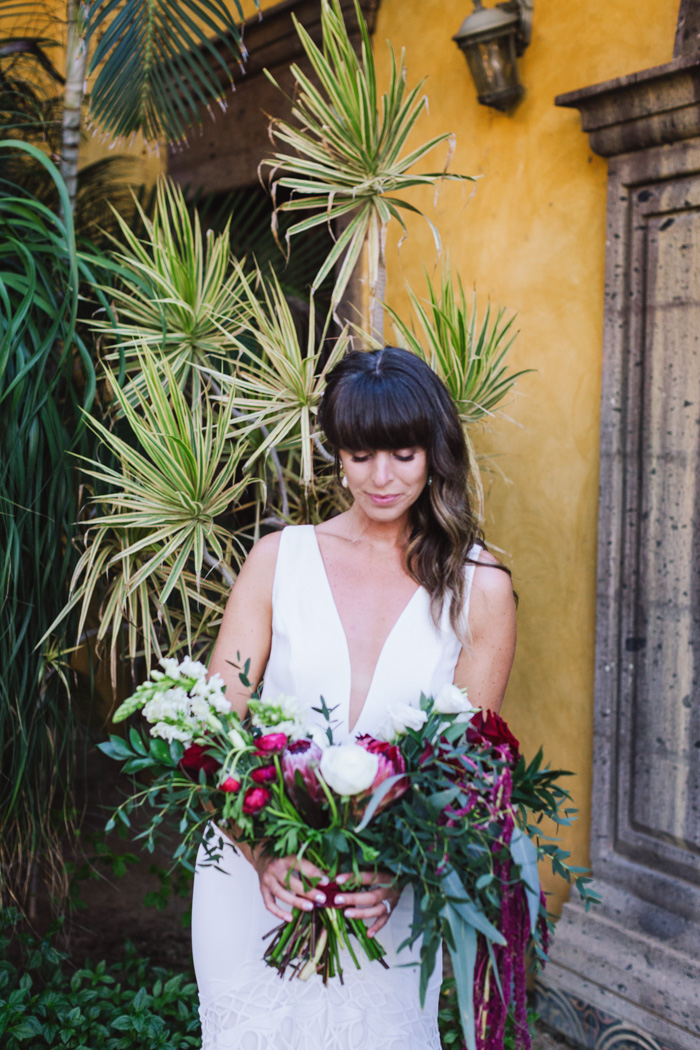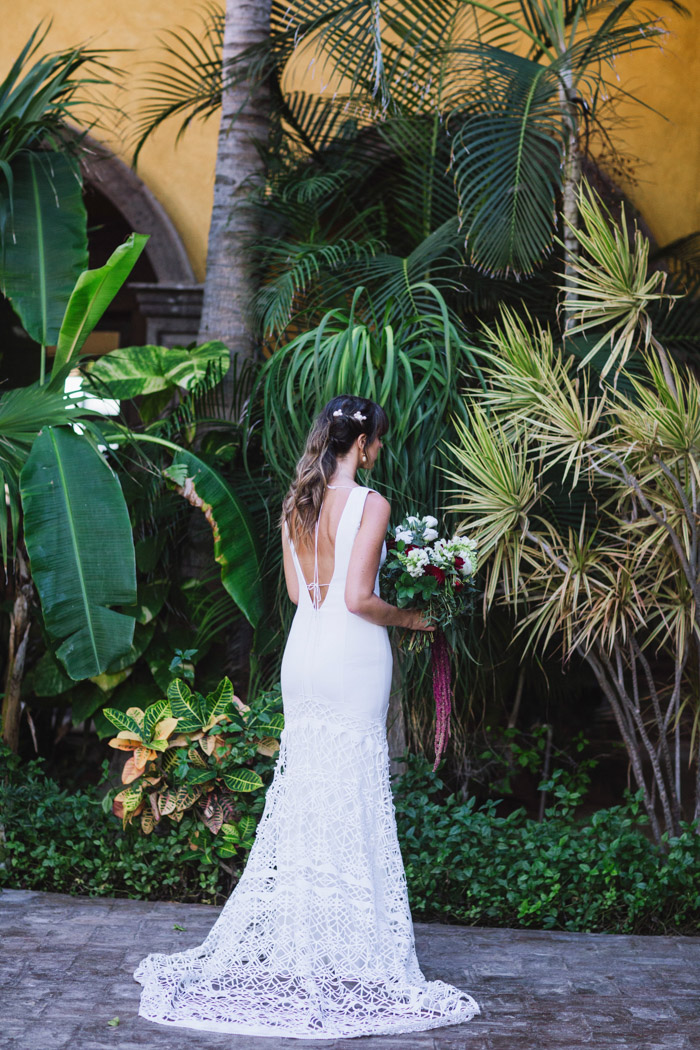 We knew we wanted a venue that was unconventional. We didn't want a traditional venue, weren't keen on the idea of a hotel, and the more off-the-beaten-path the better. We originally were wanting a big rental property with large outdoor space and when ours fell through we ended up finding a local family run ranch called Rancho Santa Emma and this family had never had a wedding let alone a big event at their property. It was utterly perfect!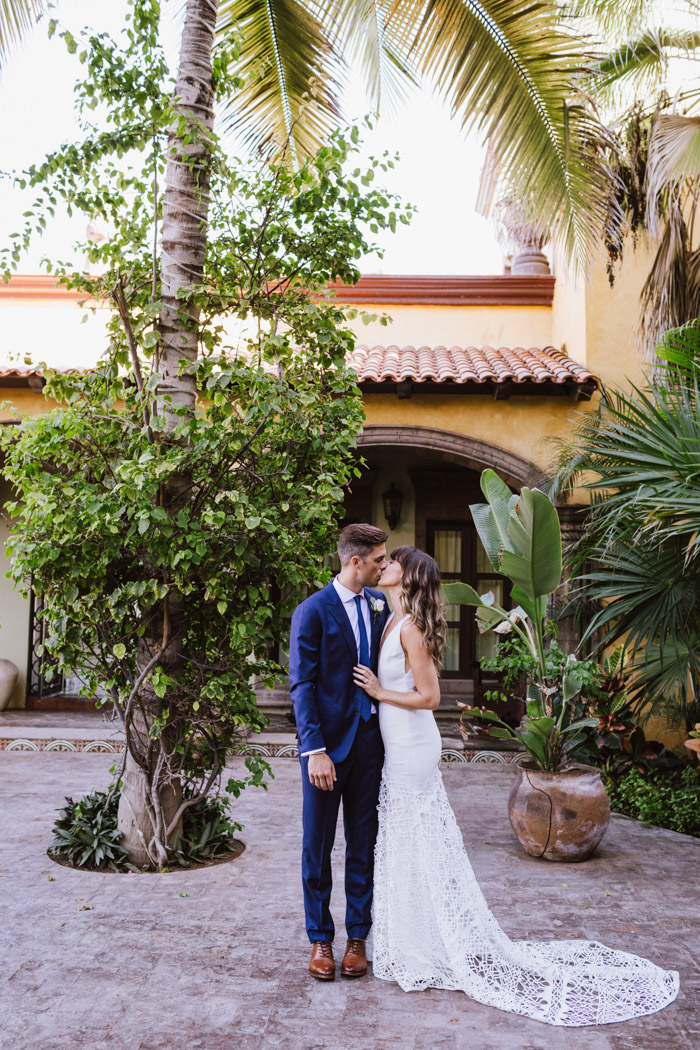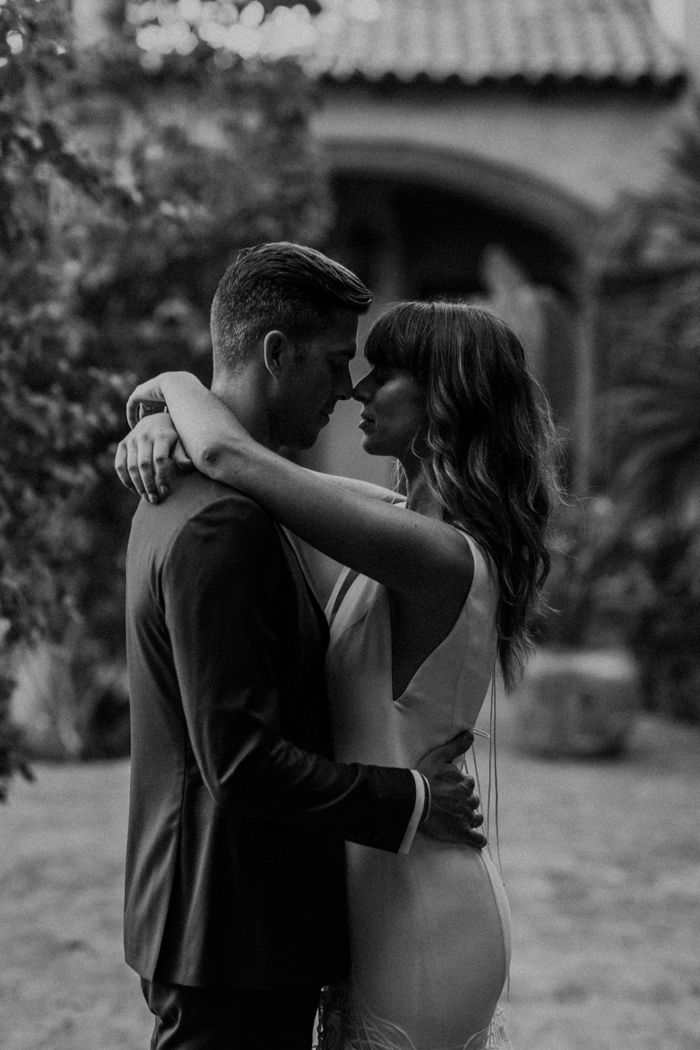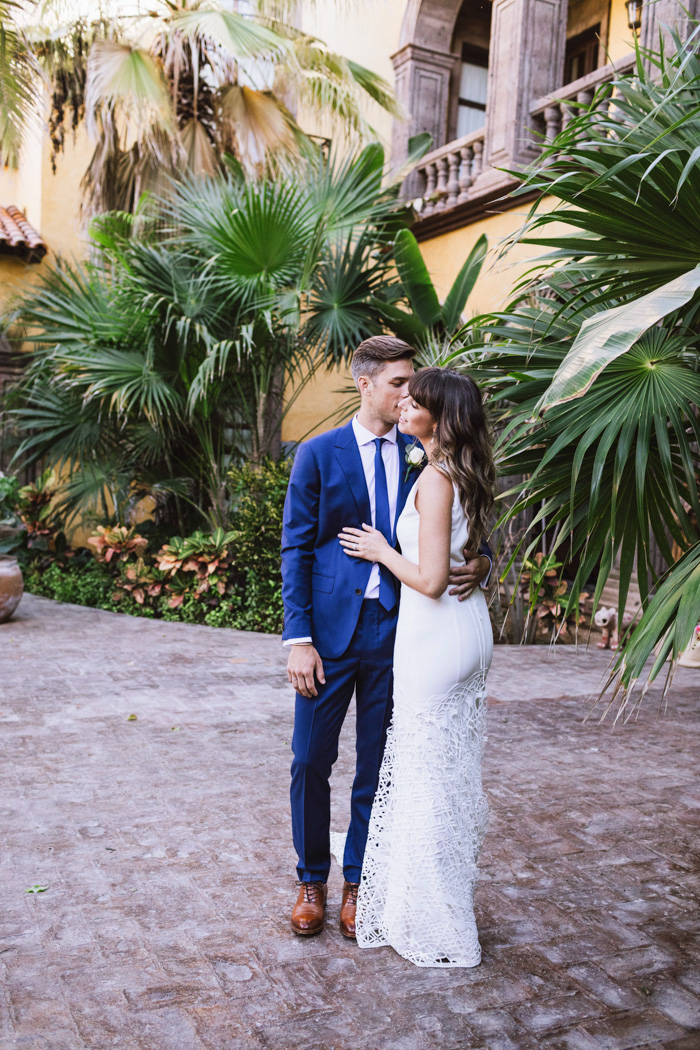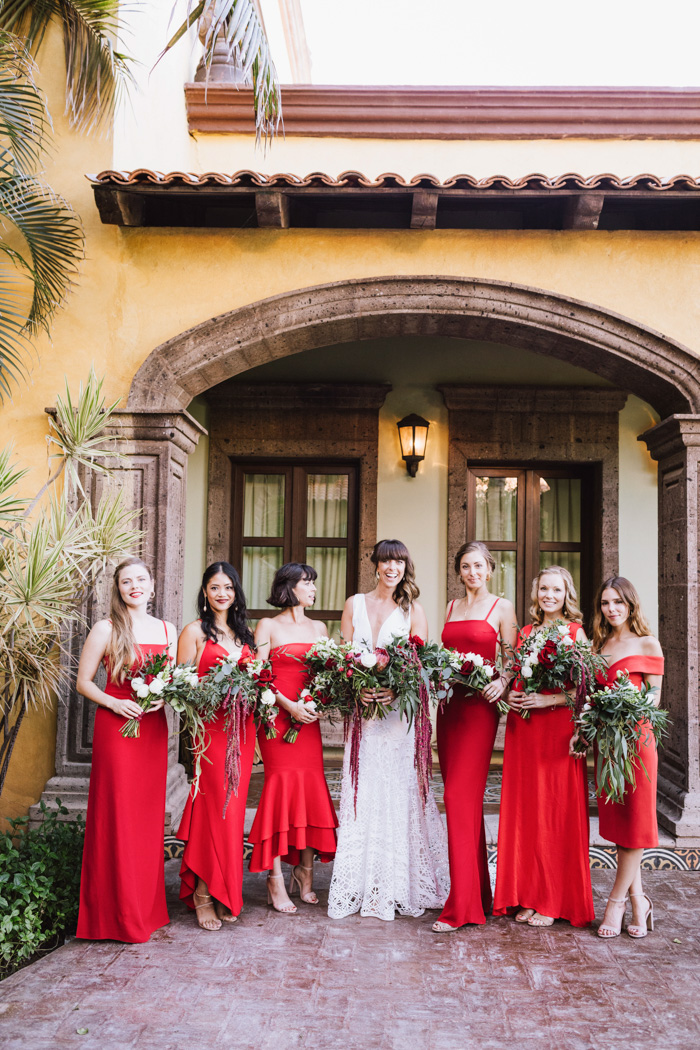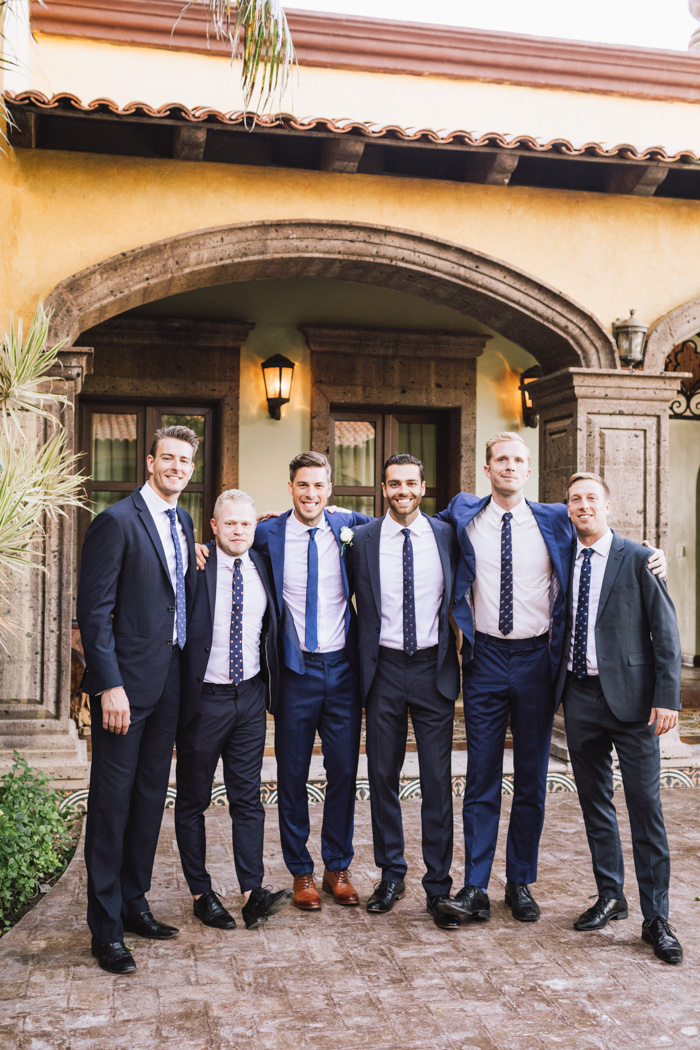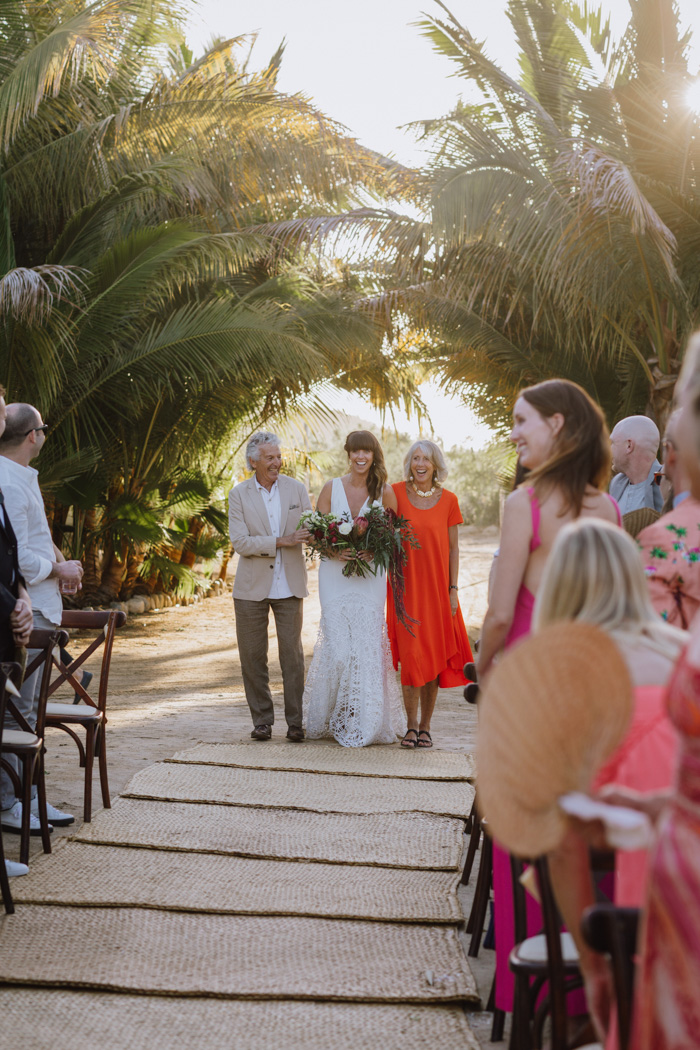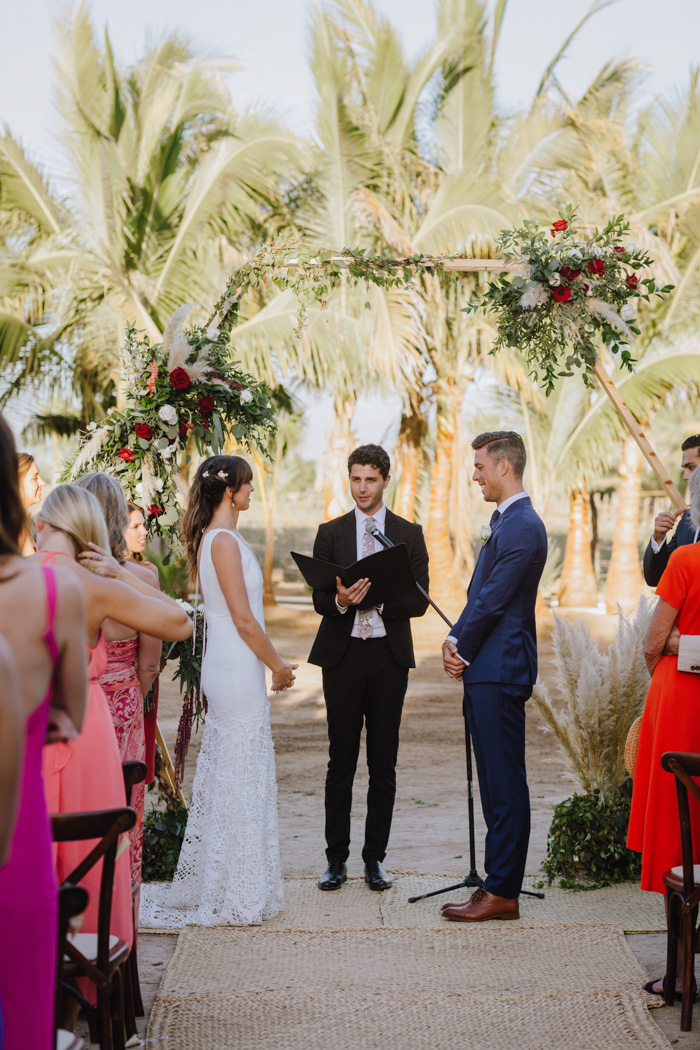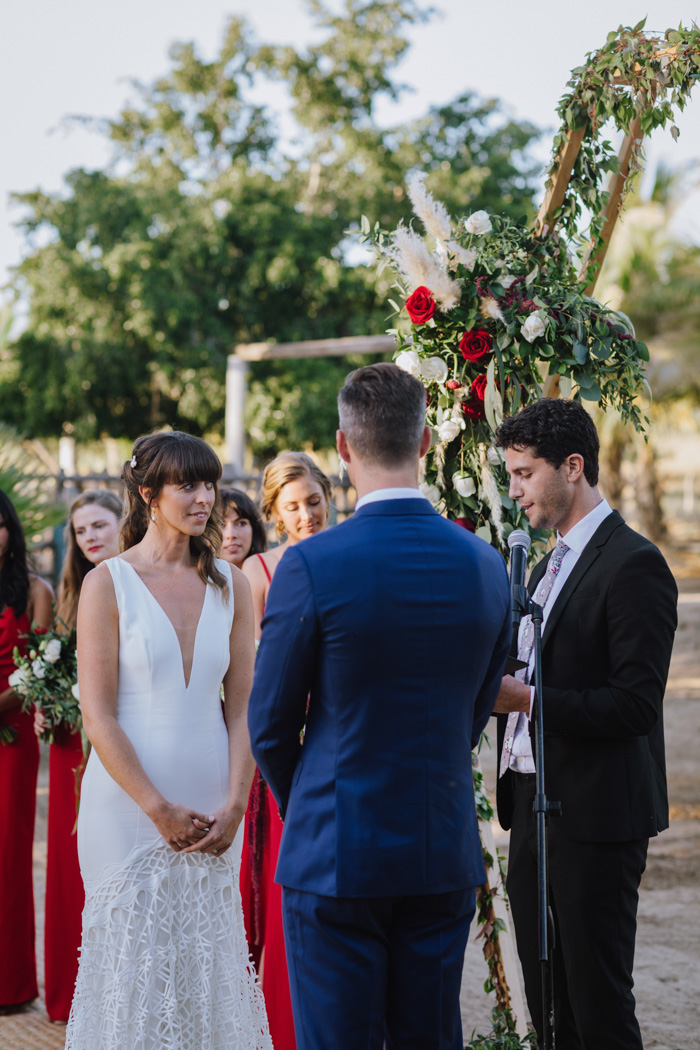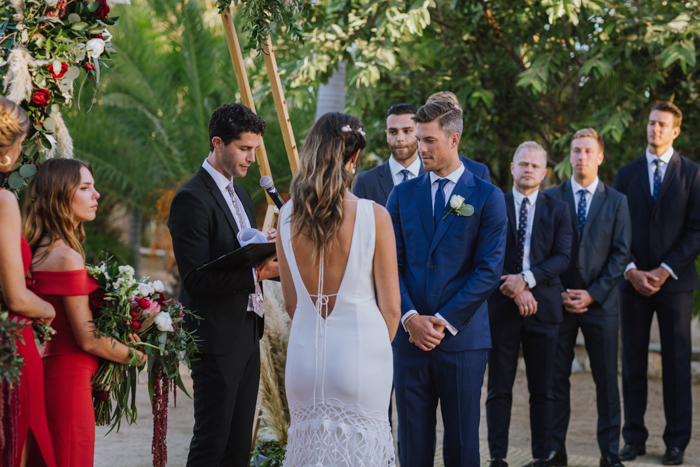 Reciting our vows to one another in front of the most important people in our lives was the most memorable part of the entire day! It felt so intimate and vulnerable opening up about the depths of our relationship in front of so many people. It was such a surreal feeling. At one point, I was so overwhelmed reading my vows I had to cover Jordan's face with my piece of paper. It really felt as if time stood still. And I know how remarkably cheesy that sounds, but we really did feel this sense of boundless love surrounding us that was quite profound.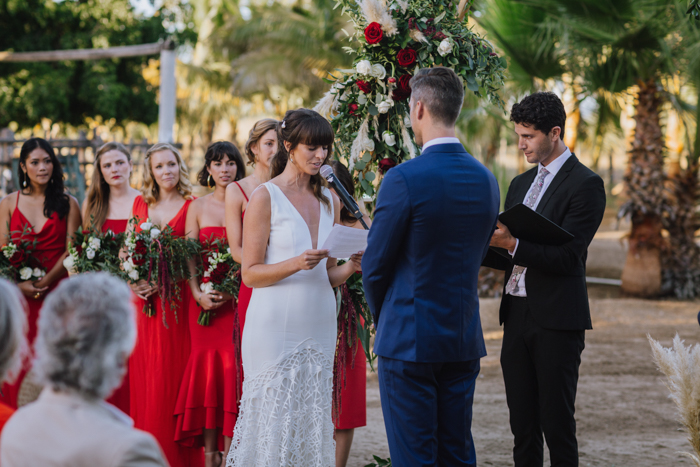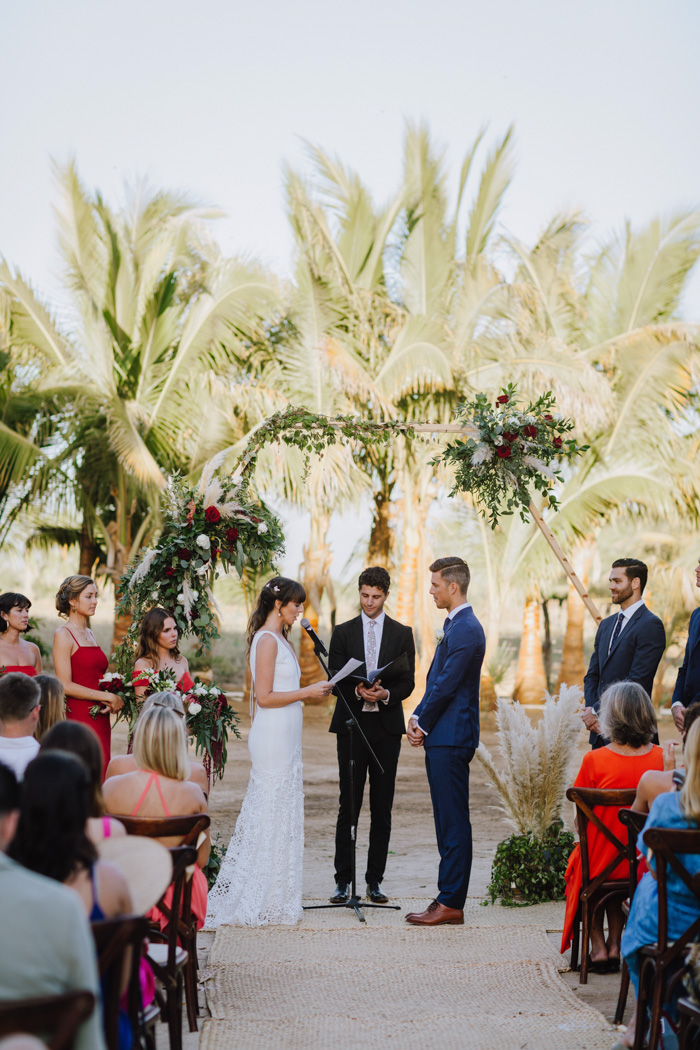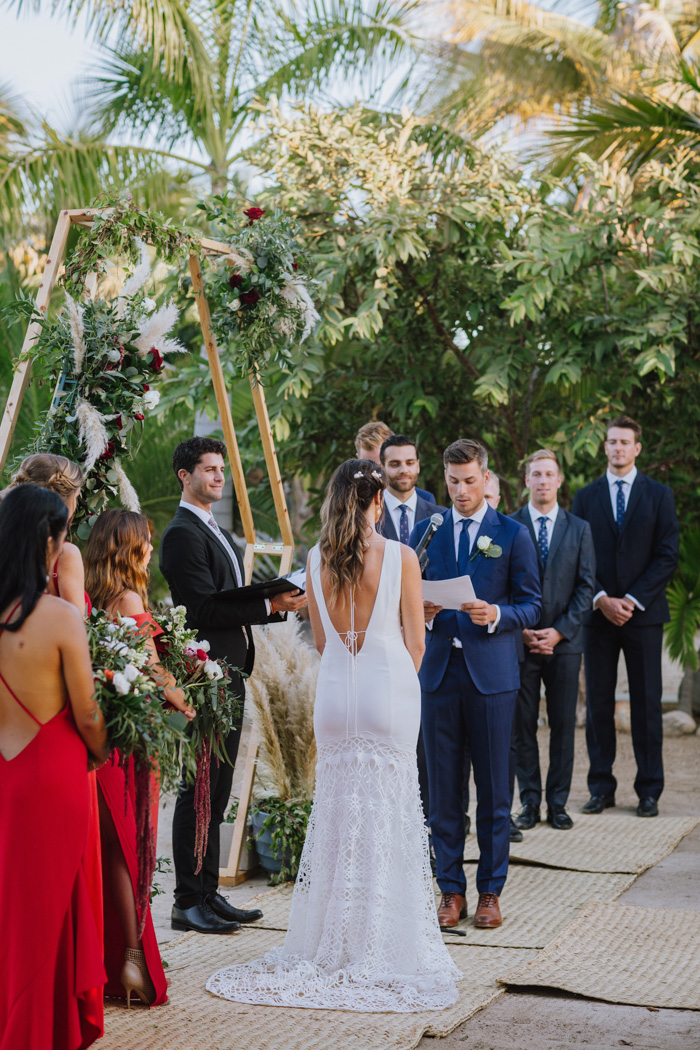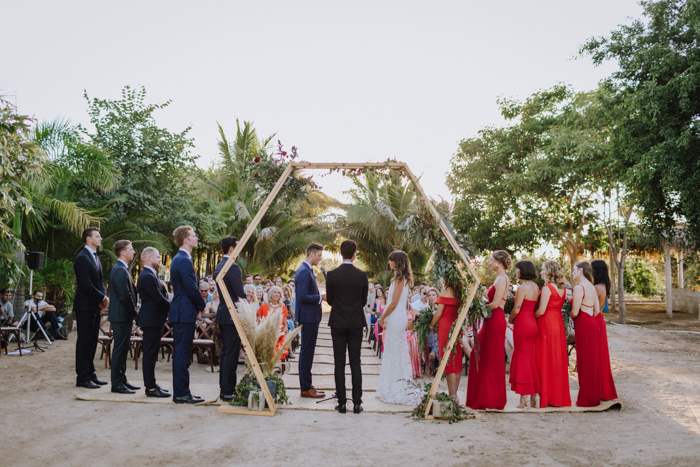 My brother was our officiant and so he secretly gathered notes from all our wedding guests that he read aloud during our ceremony. Some of which were hilarious and some were poignant, striking the perfect balance and making that moment feel so much bigger than just Jordan and I.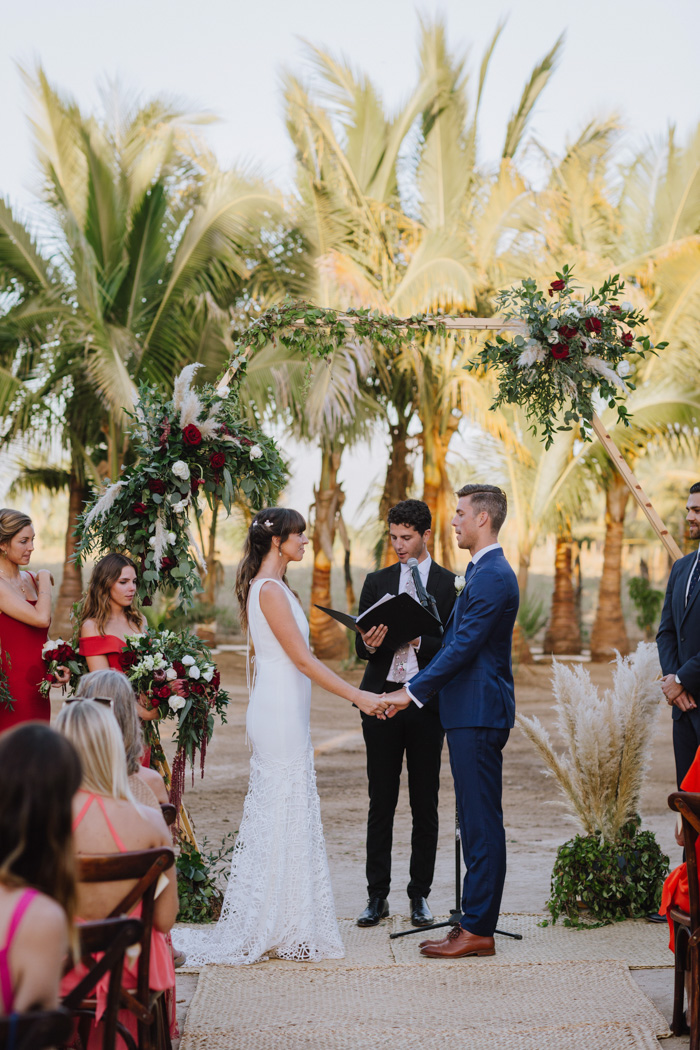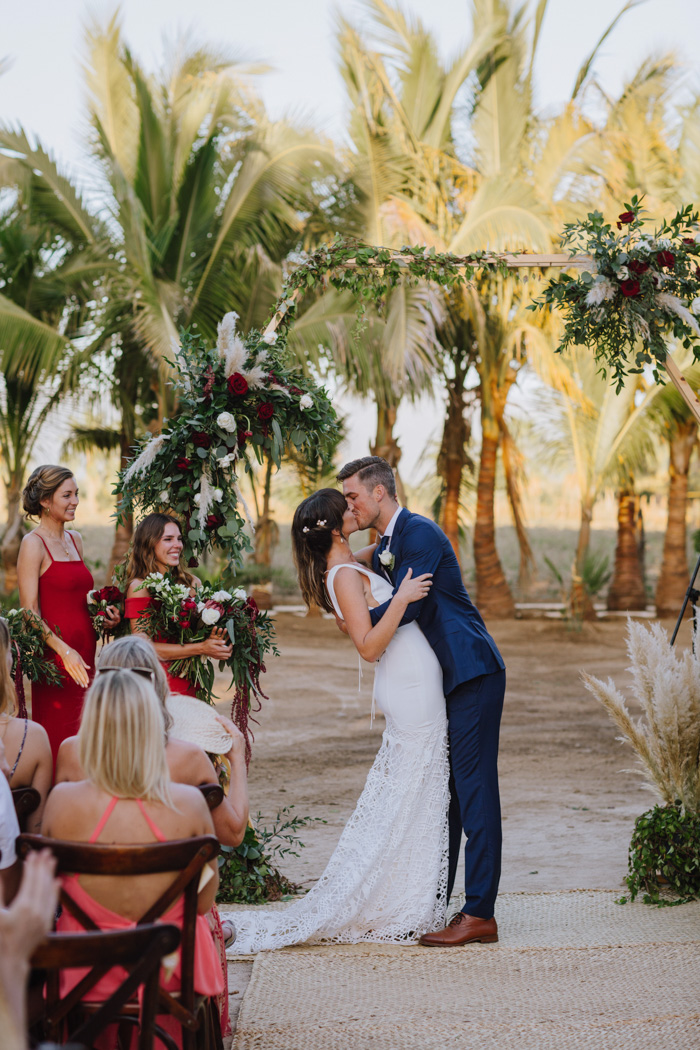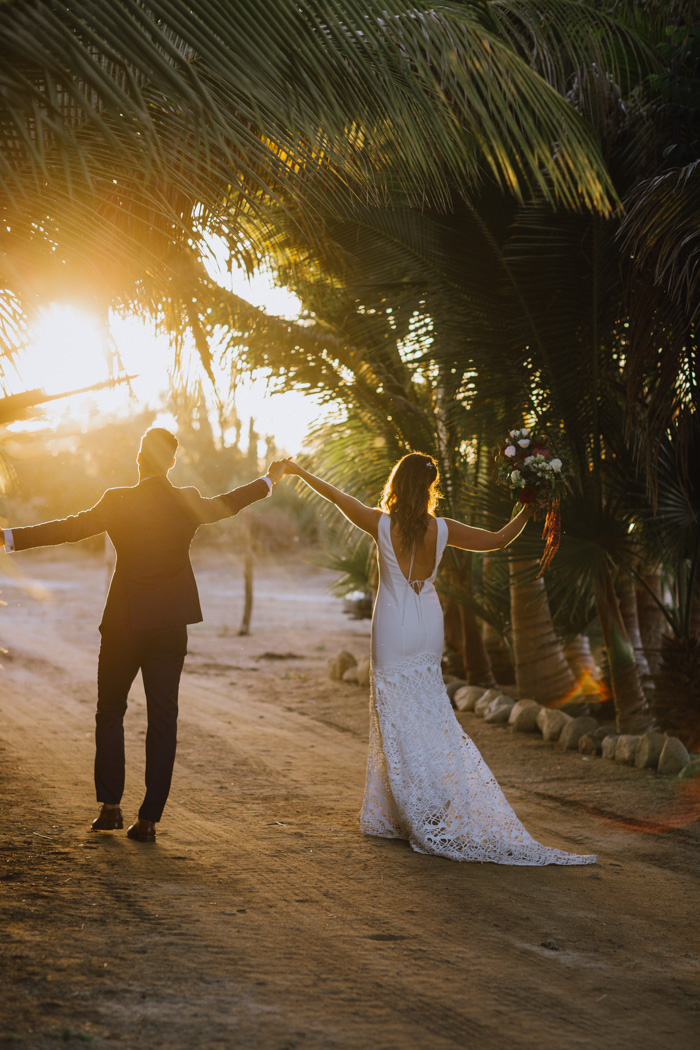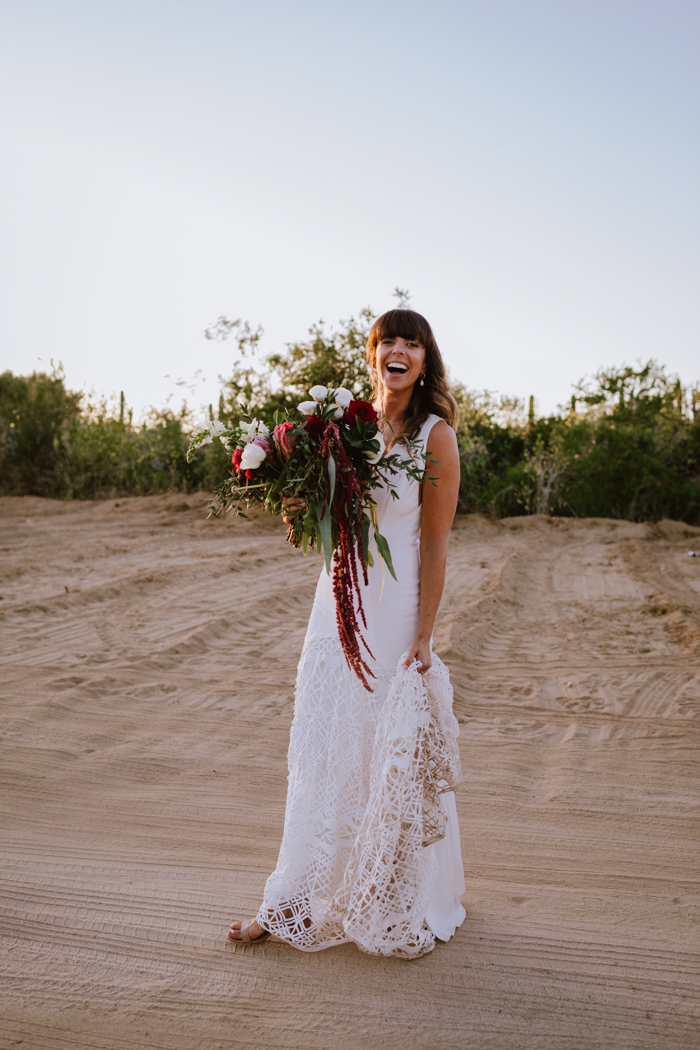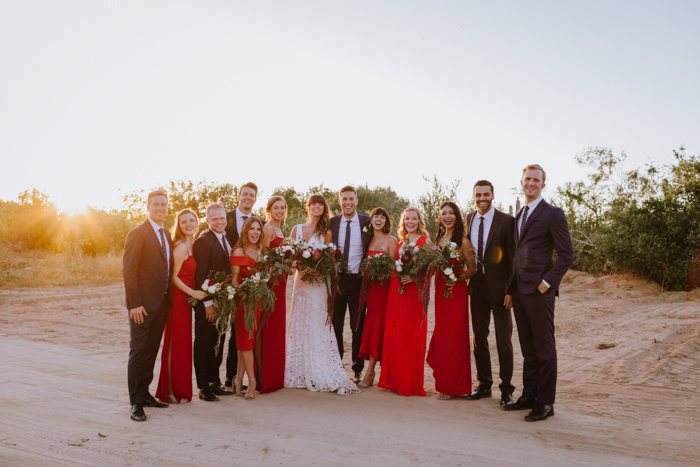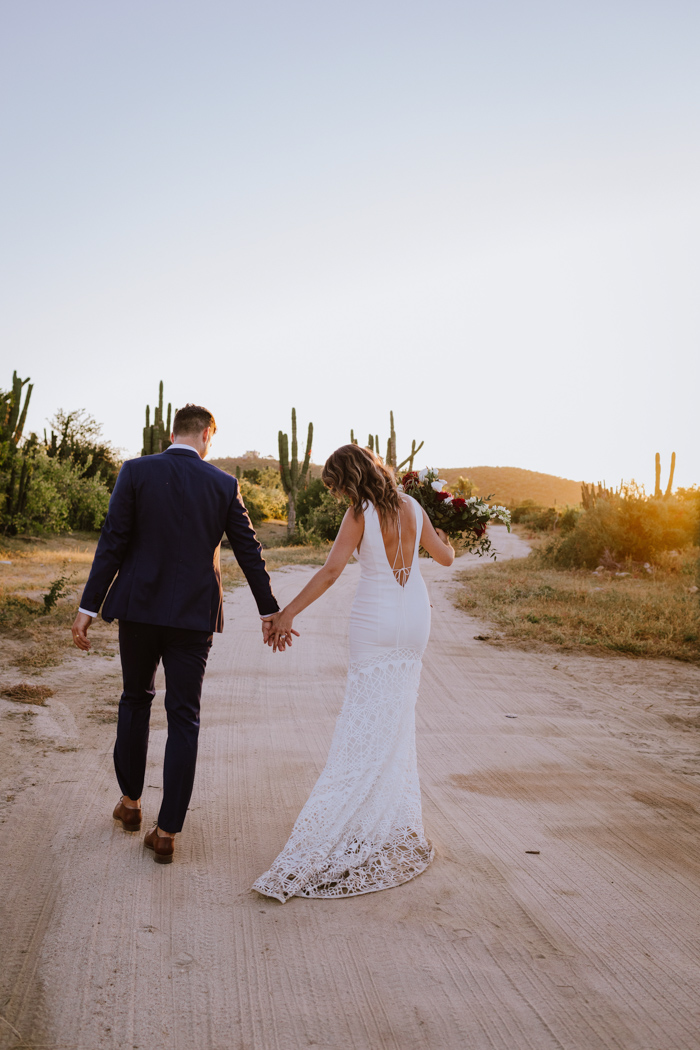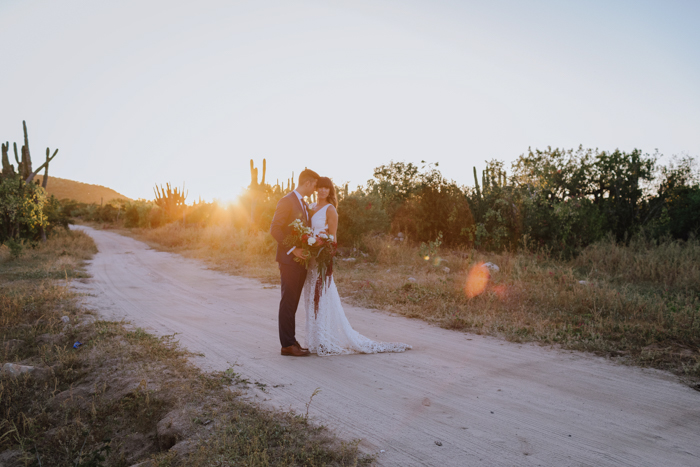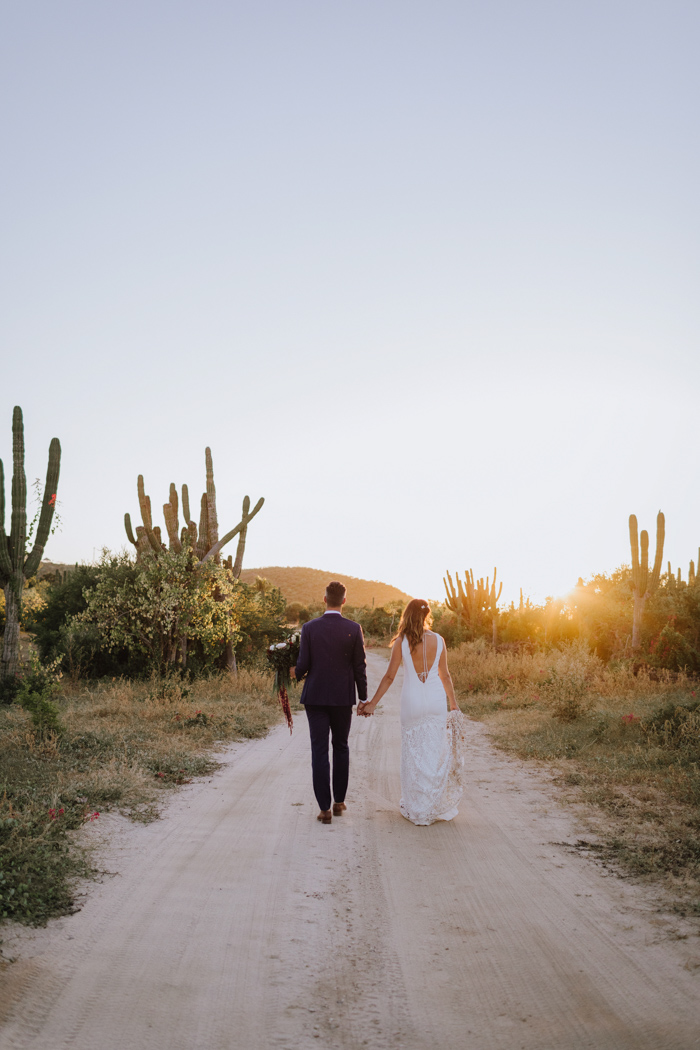 We wanted to facilitate the best party anyone has ever been to and we knew our wedding guests would make the experience what it was so we wanted an environment where they would flourish. We didn't want to mimic other weddings but rather take bits of inspiration and then make it our own. So, we really leaned into design elements from Mexico including white paper flags, Mexican tiles, blankets, and local florals. Everything was lush and green and, most importantly, we had a great dance floor!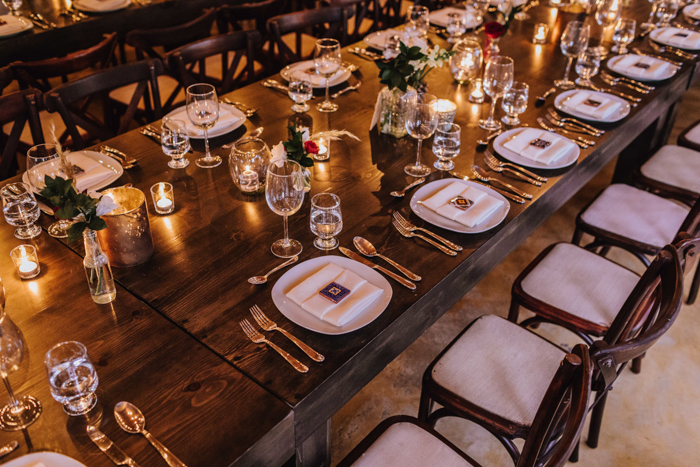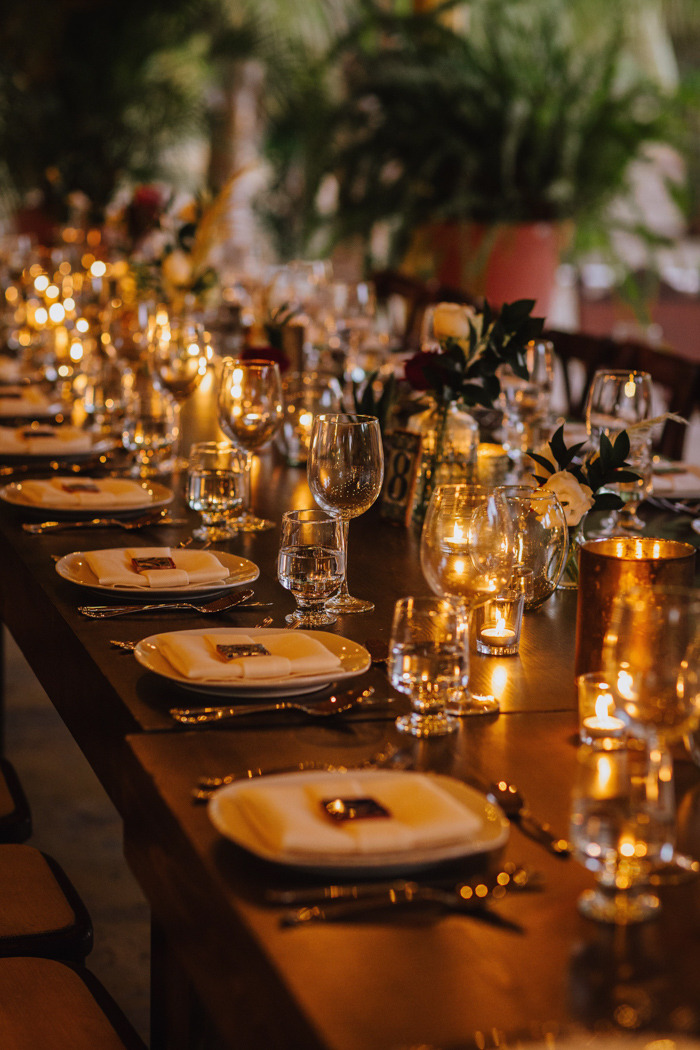 On each place setting, we got these ornate hand-painted Mexican tiles that each guest took home, and I designed custom embroidered white hats for everyone that had 'hola' printed on the front. I wanted something guests would actually use and could have as a keepsake.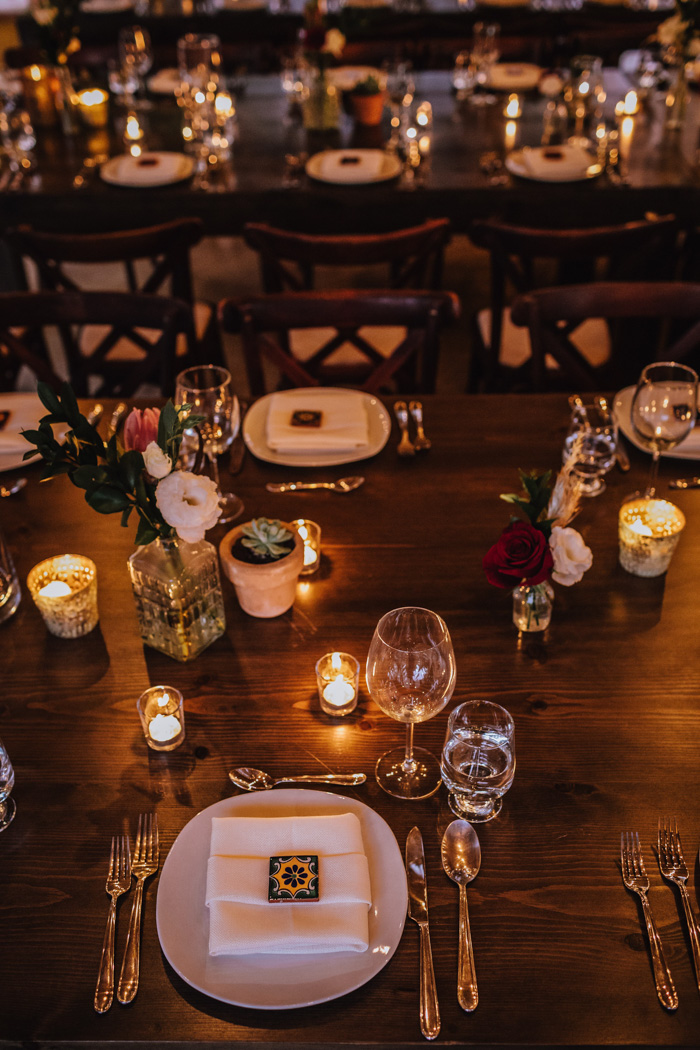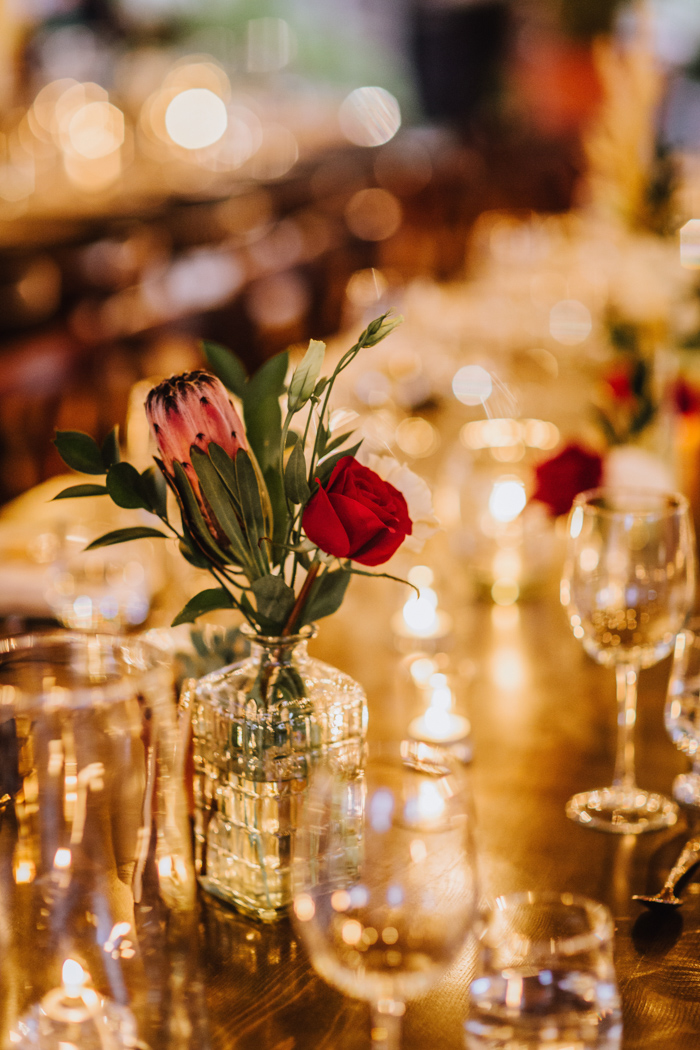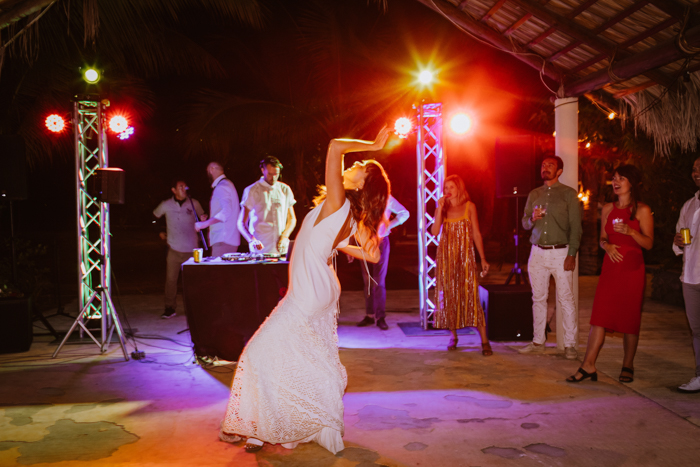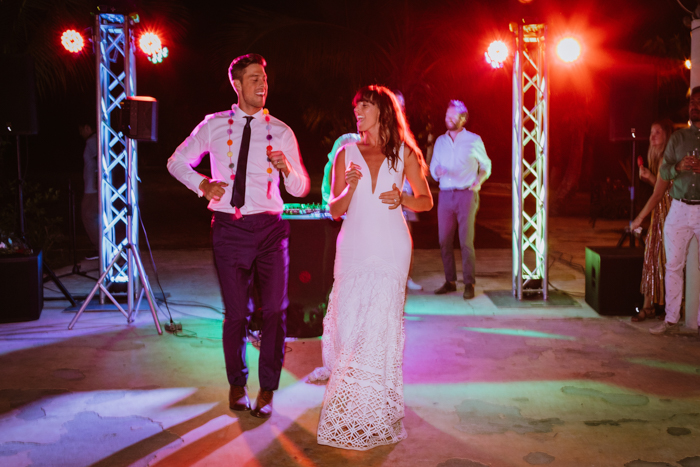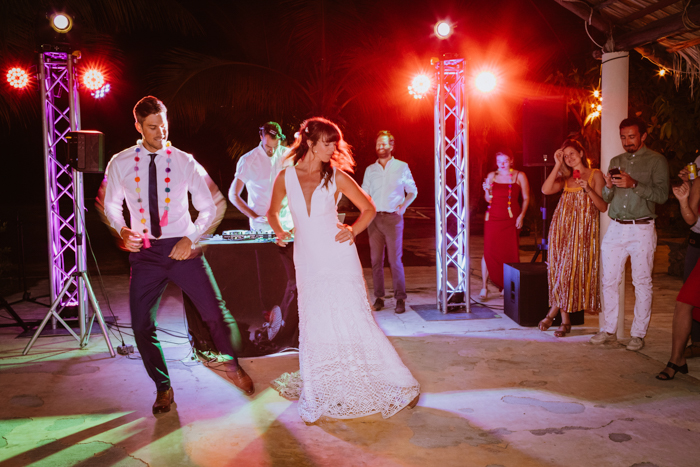 Congratulations to Emma and Jordan, and a huge thanks to Kayla Rocca Photography for sharing this beautiful wedding at Rancho Santa Emma with Junebug! Love these tropical vibes? Then you have to see this tropical bohemian DIY wedding at Bodega Bay Secret Gardens!