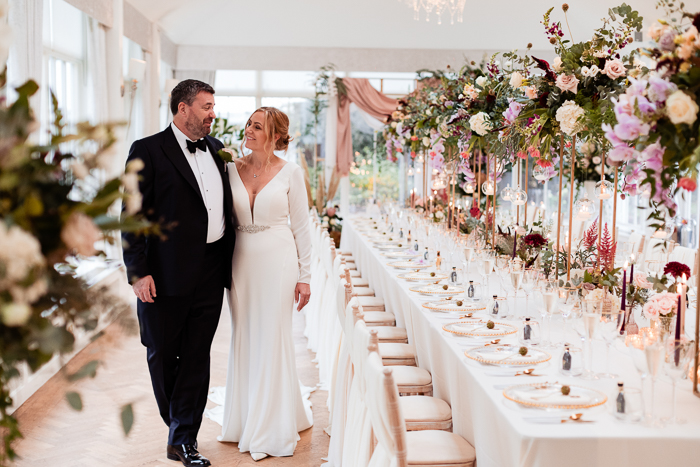 Even with a small guest list, Davina and Duncan wanted to treat their guests to a grand affair in an exquisite setting. And they couldn't have found a more stunning venue for their intimate celebration. Perched on a vast countryside estate with 19th-century Victorian exteriors and opulent contemporary interiors—their Scottish castle wedding at Carlowrie was everything they've envisioned and more.
With stunning views of the manicured gardens and woodland, the glass-enclosed Orangery was the perfect space for their elegant affair. For the ceremony, the scene was set for a romantic vow exchange with draped fabric, greenery, and neutral florals adorning the chairs and arch. Meanwhile, a mix of low and towering centerpieces and candles in hanging glass orbs created an ultra-romantic and whimsical feel during the reception.
Think castle wedding venues are only suited for large celebrations? Think again! If you and your partner dream of a cozy and elegant bash at a historic location or a stately mansion, keep scrolling for all the gorgeous details captured by Junebug member Ricky Baillie Photography. These images will surely take your breath away.
The Couple:
Davina and Duncan
The Wedding:
Carlowrie Castle, Edinburgh, United Kingdom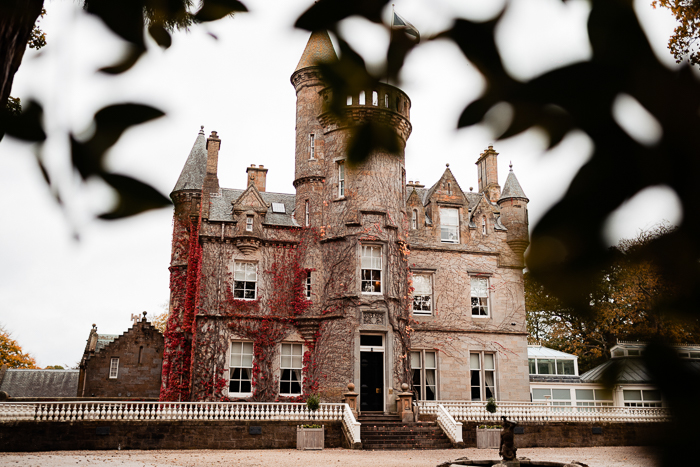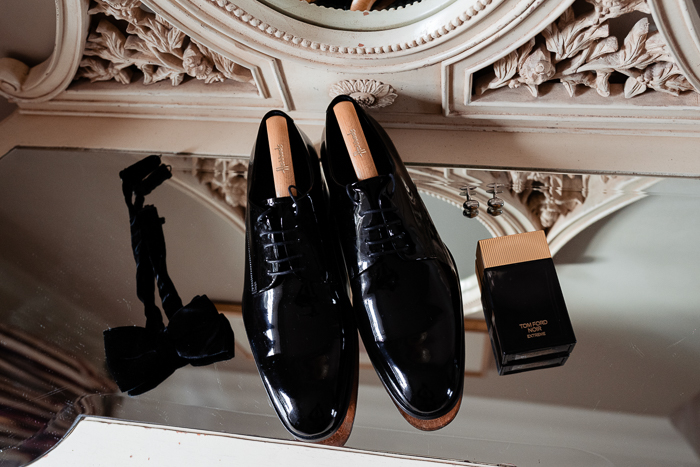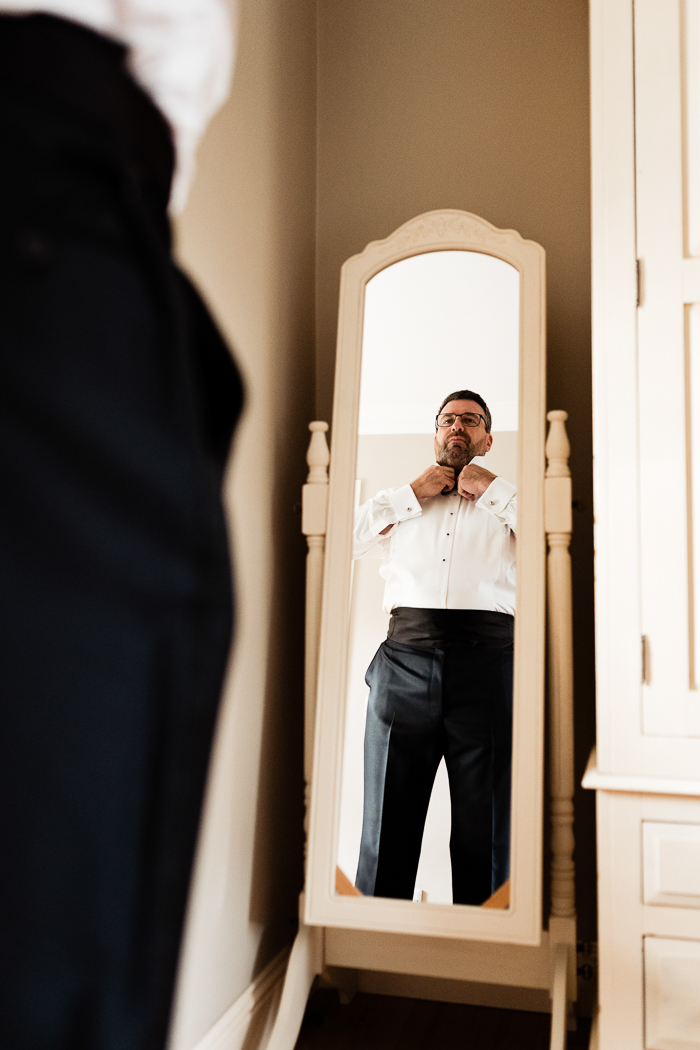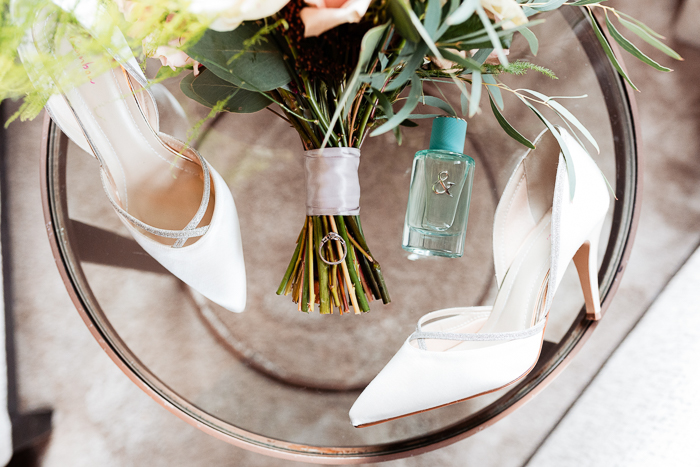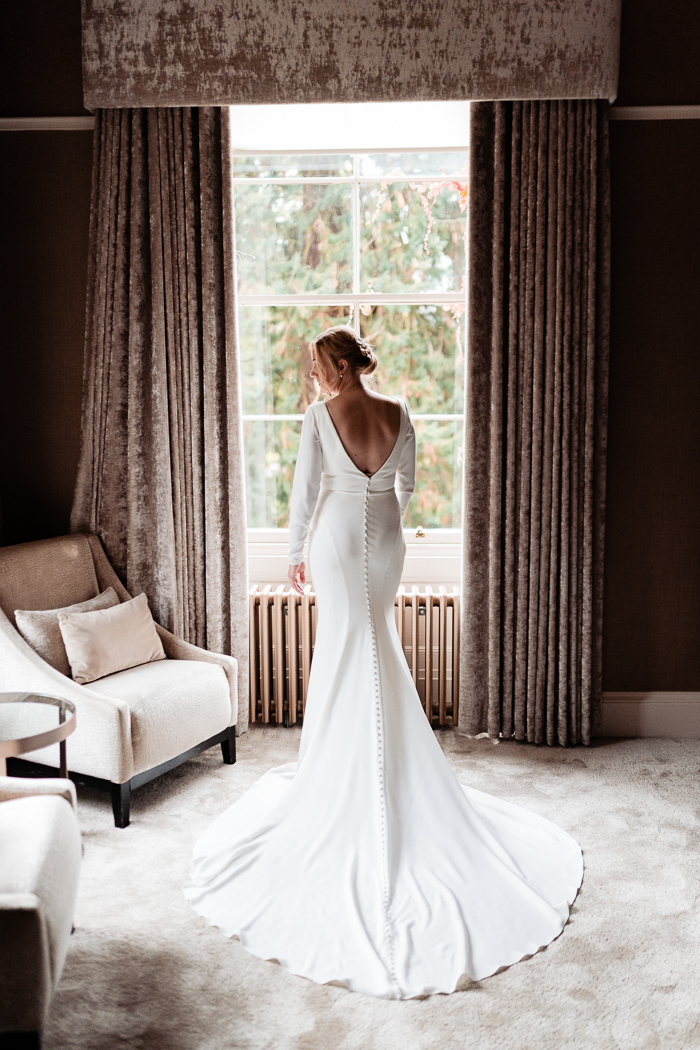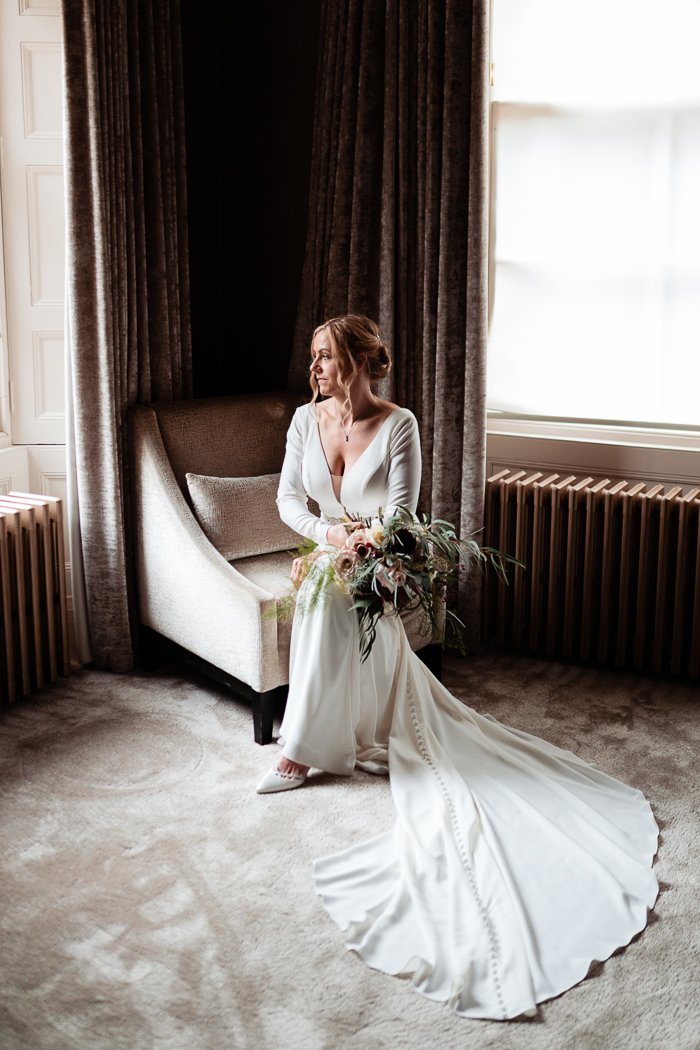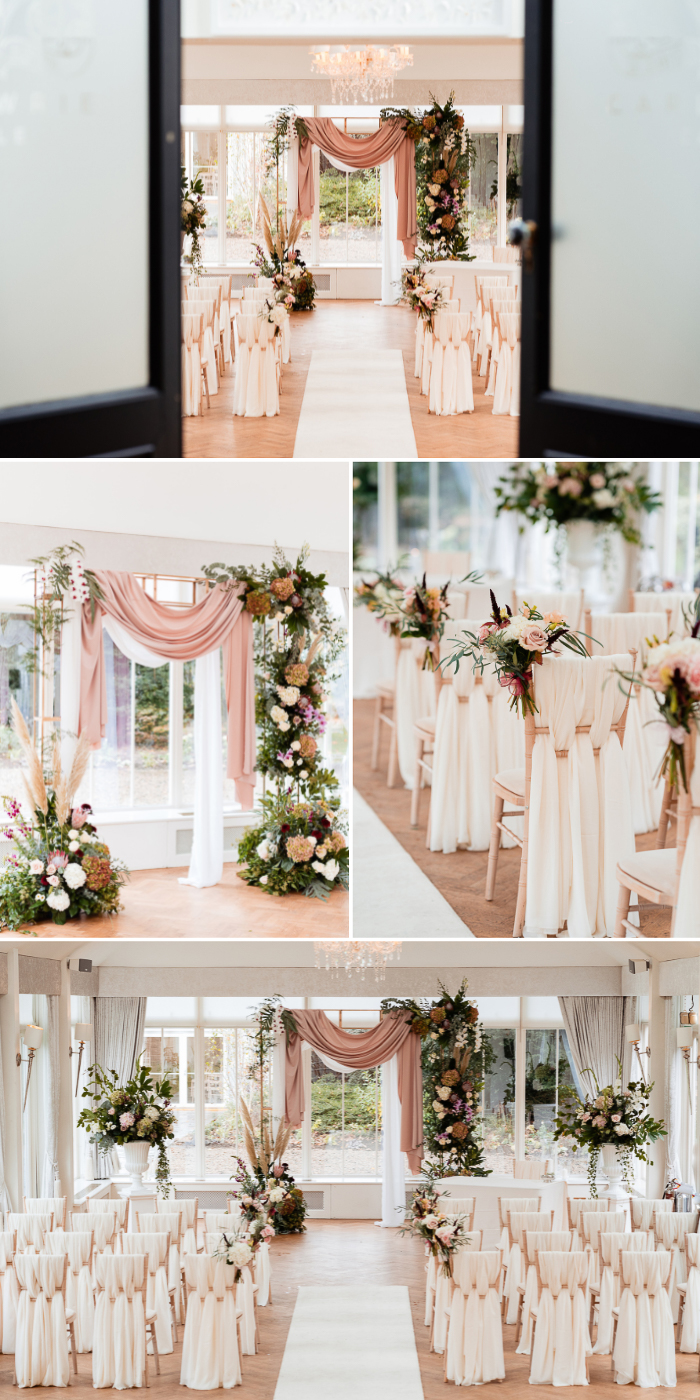 A Meaningful Personal Touch During The Ceremony
Duncan's dad gifted me his mother's handbag. She used it on her wedding day, and it was incredibly special. And then, we used the bag to keep our wedding rings in, and our three-year-old handed this to us at the right moment during the ceremony.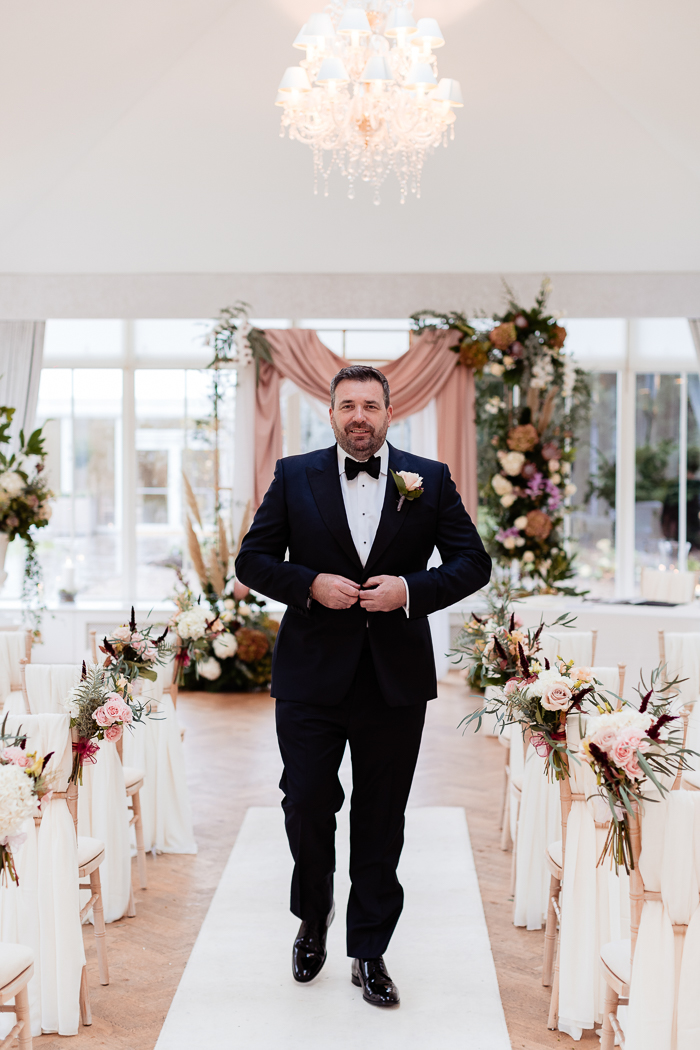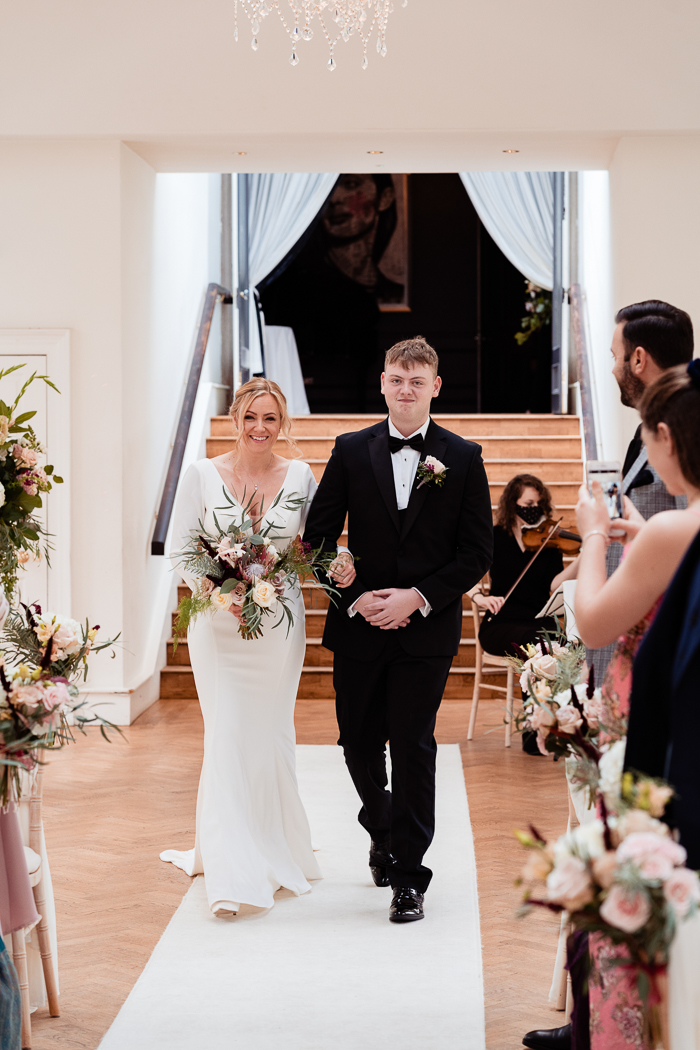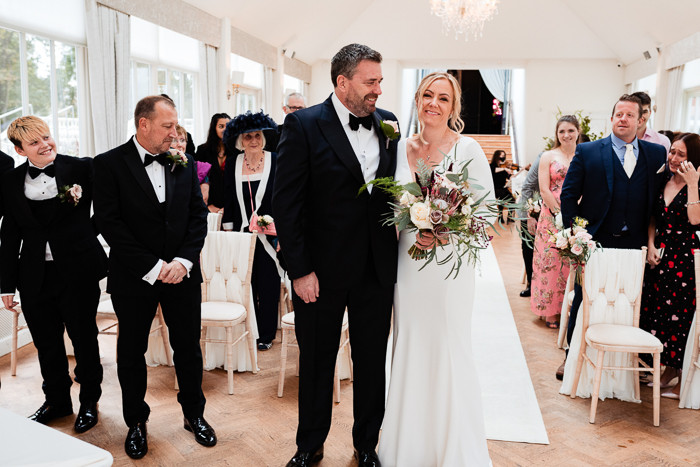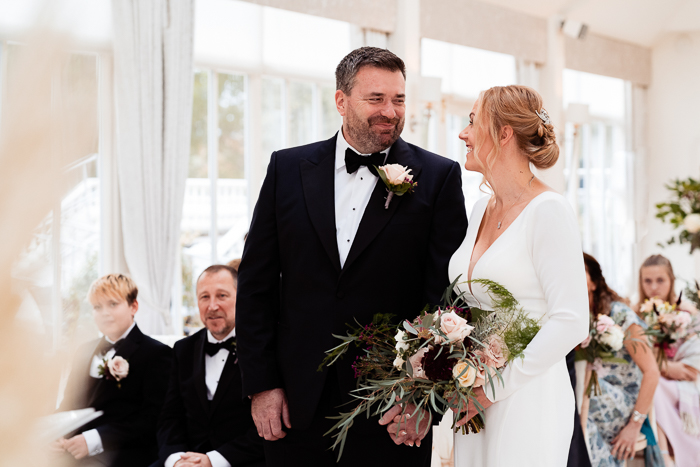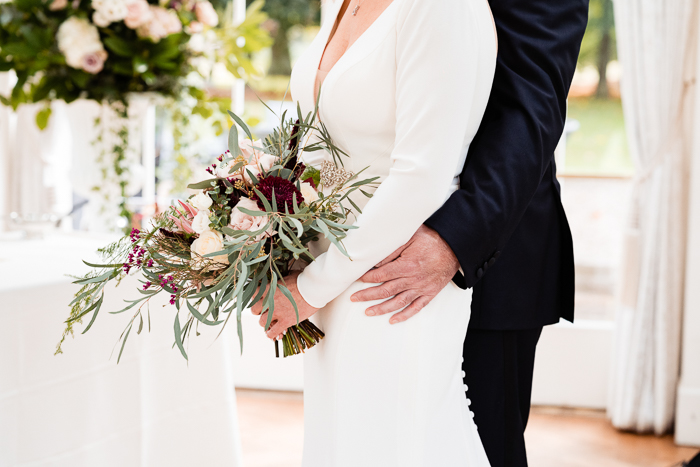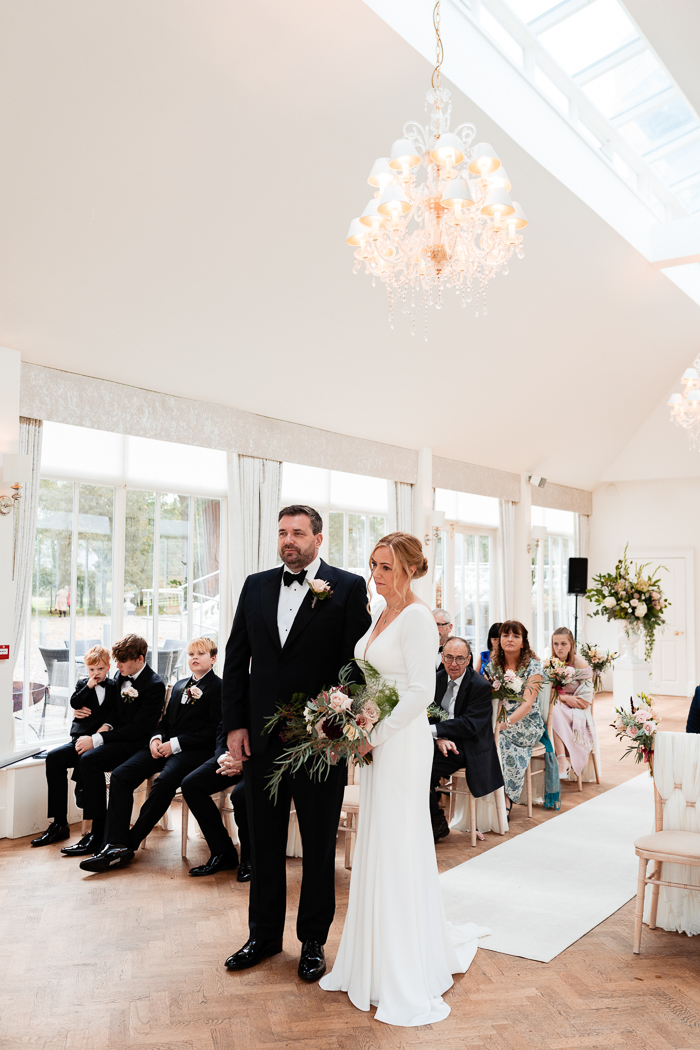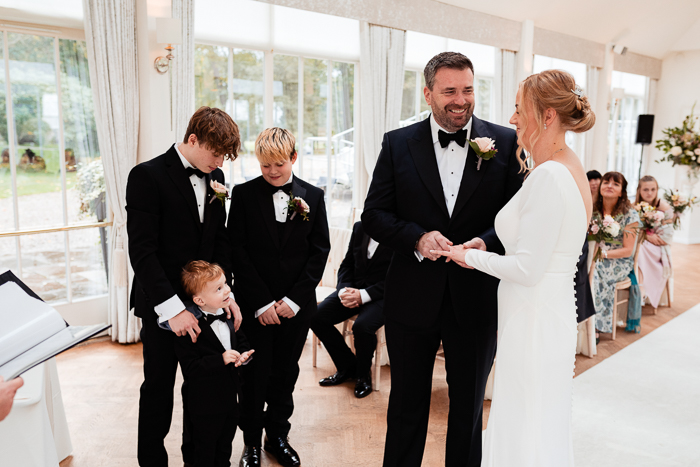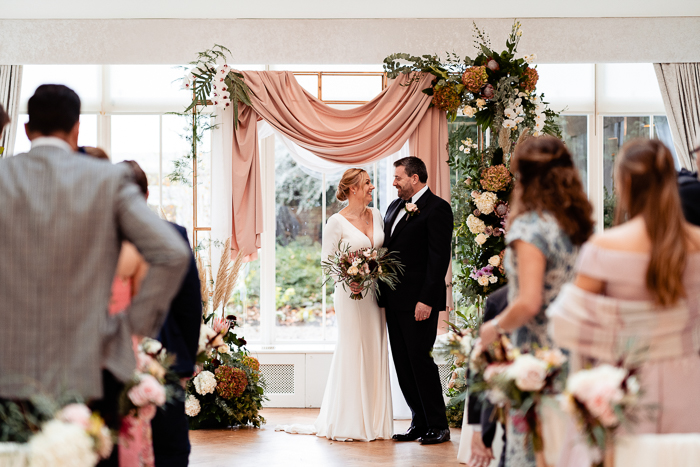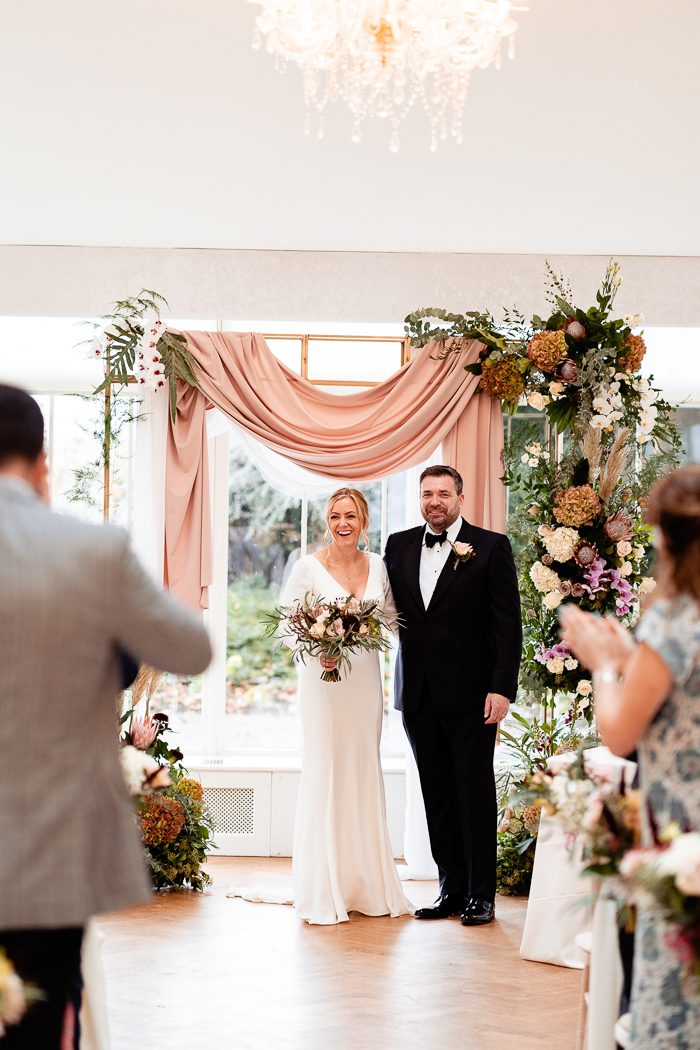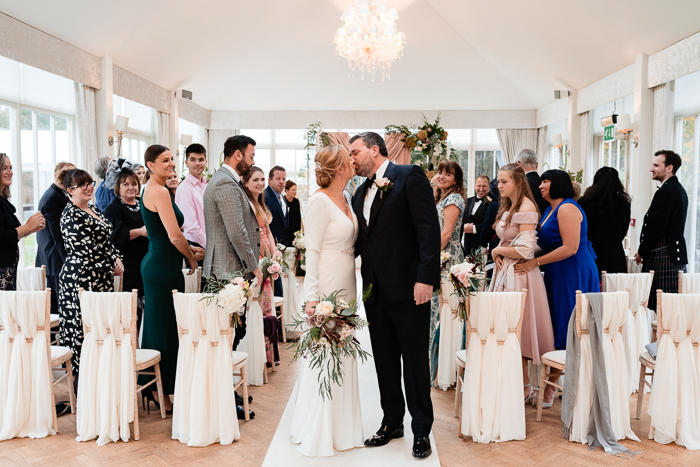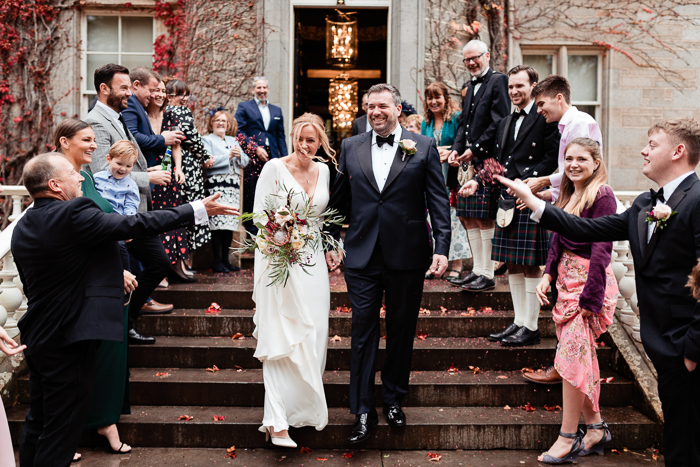 How Their Scottish Castle Wedding Came To Be
We wanted to find a romantic venue in Scotland for an intimate wedding with an option to stay onsite overnight. What was not to love? The Carlowrie Castle was both stylish and elegant. Outside, the venue is set on 32 acres of grounds that were amazing for photographs. Furthermore, it's a beautiful, romantic castle with modern decor inside. The Orangery was the perfect setting for a ceremony and wedding breakfast, with a beautiful piano room and a large traditional fireplace. The staff were warm, welcoming, experienced and professional, which was fabulous. Social media was a great help as we could see the different weddings they had hosted, which gave us confidence that we could have a small wedding without the venue feeling too large for us.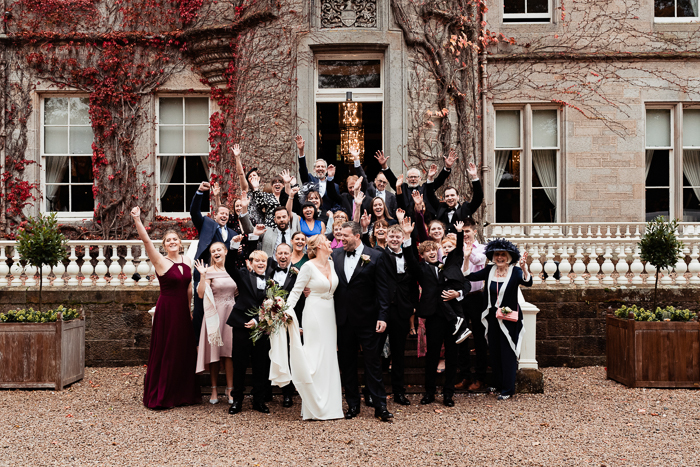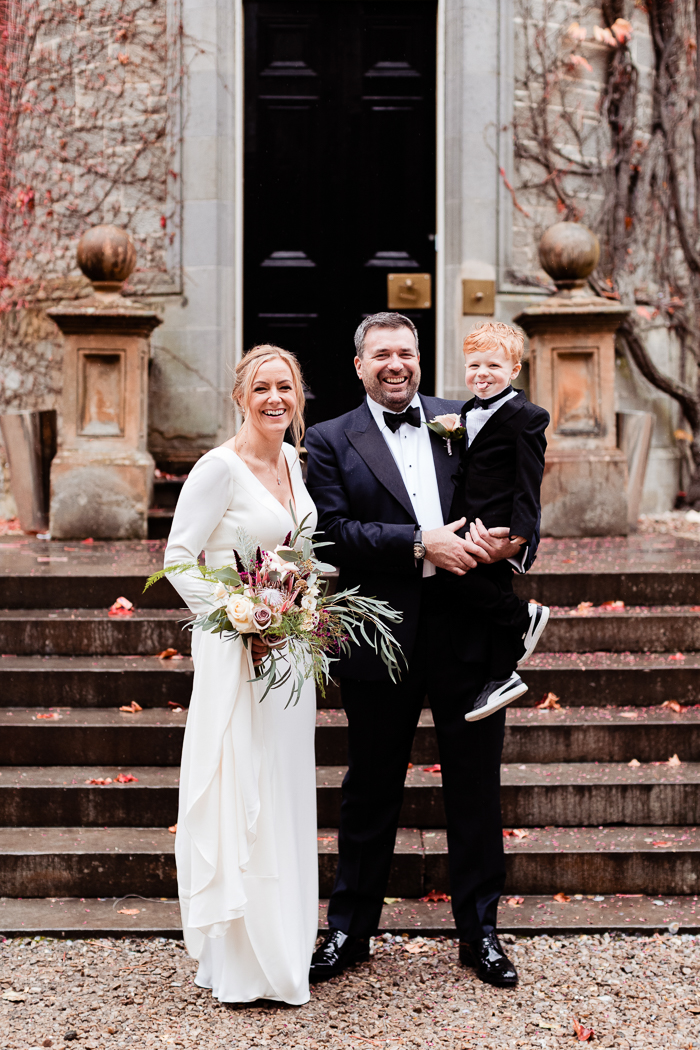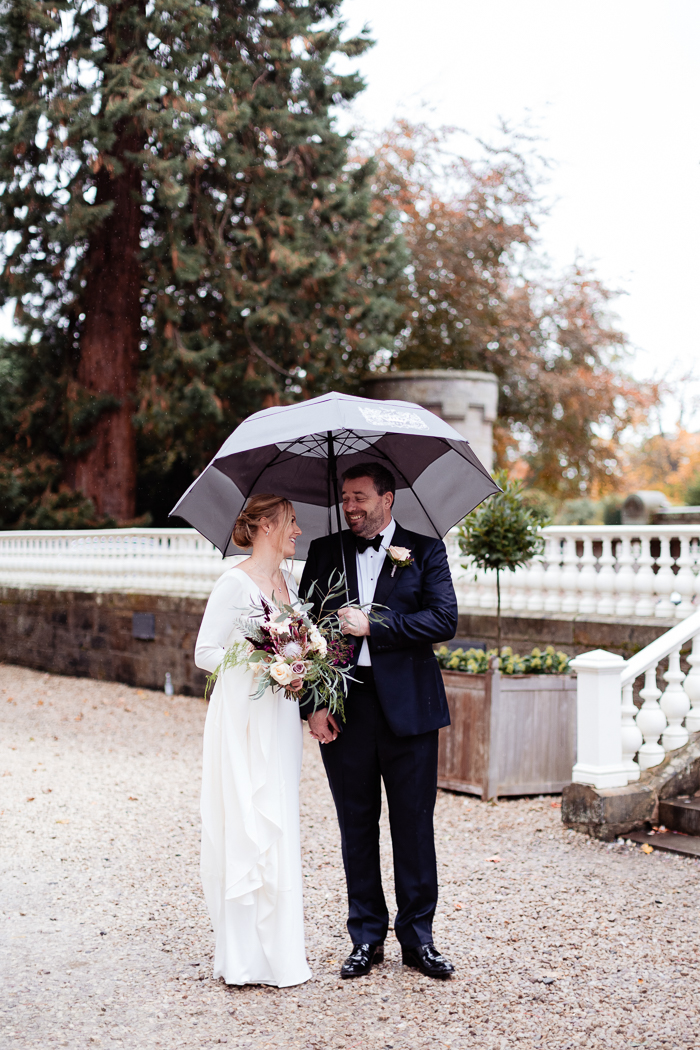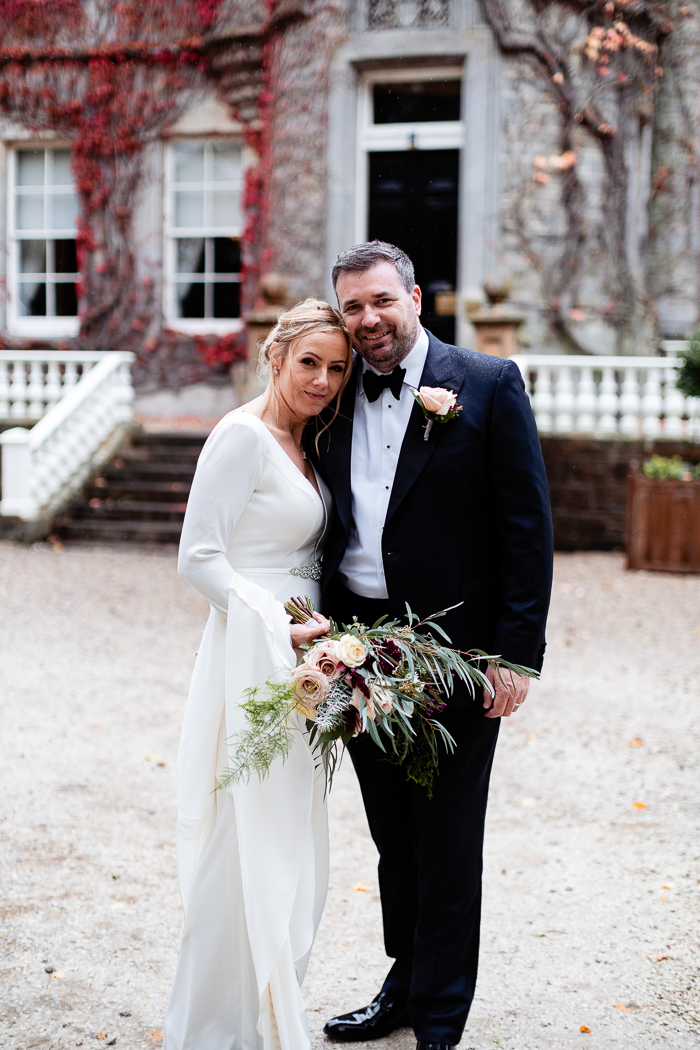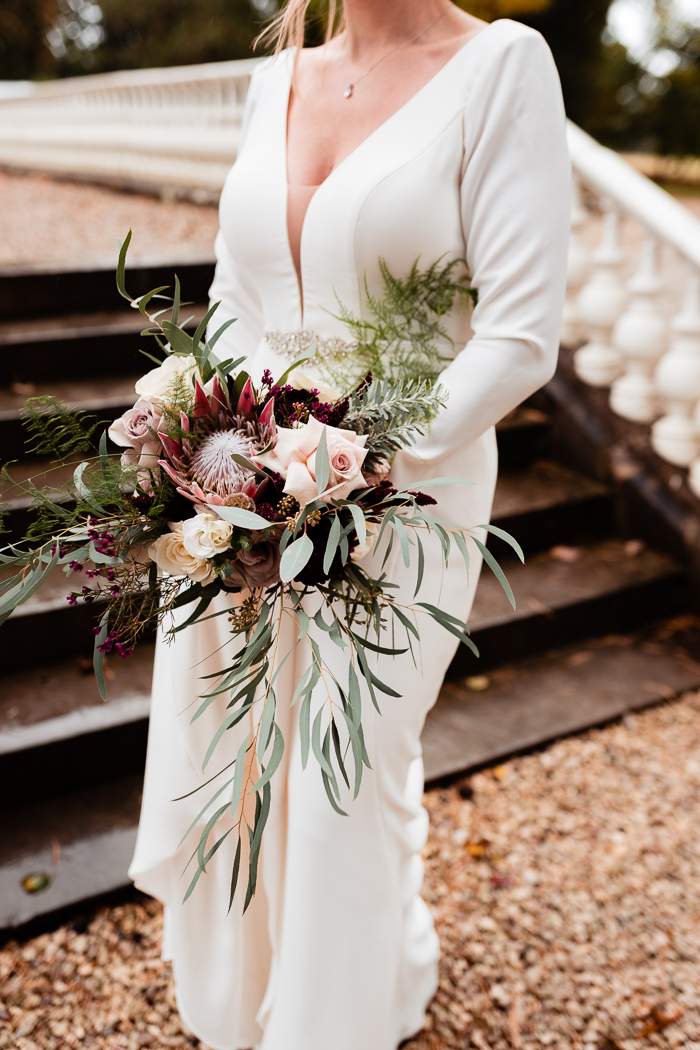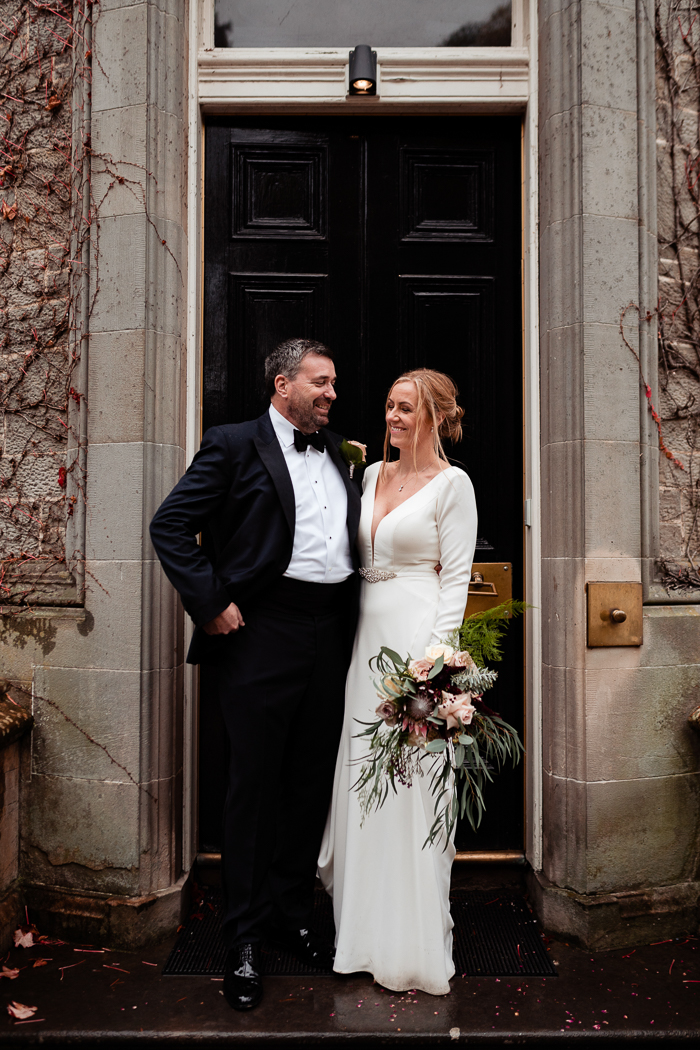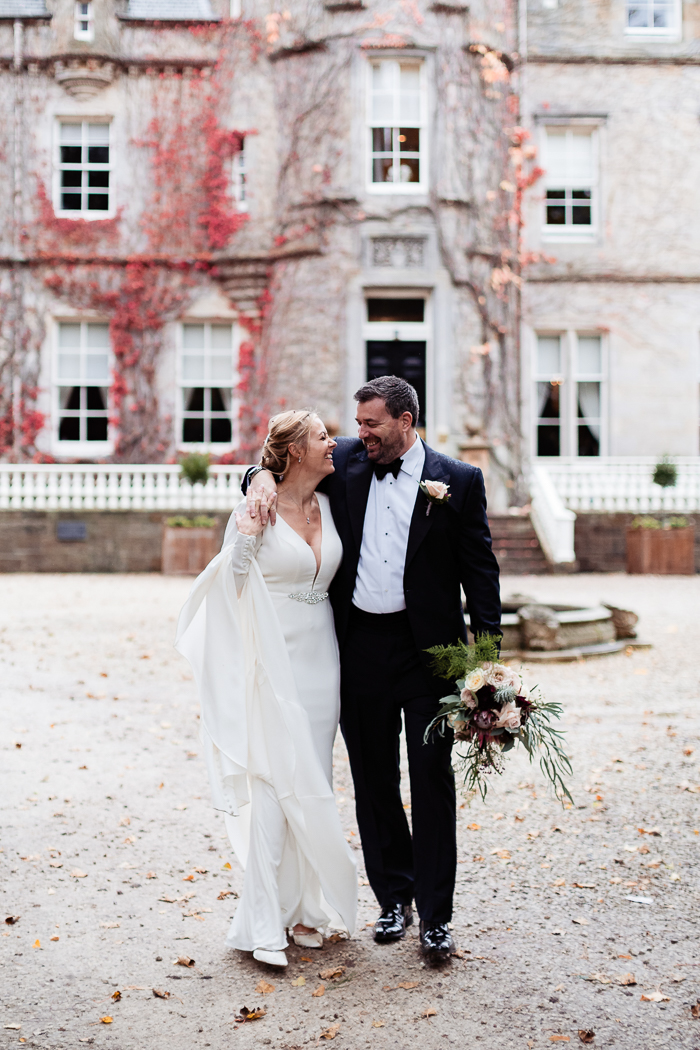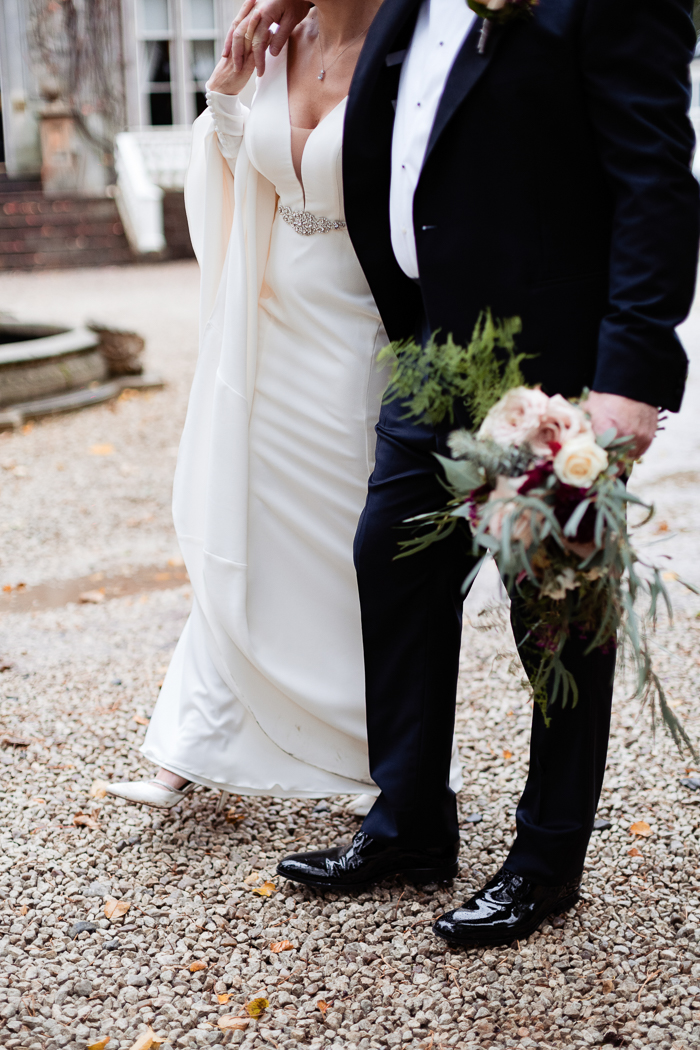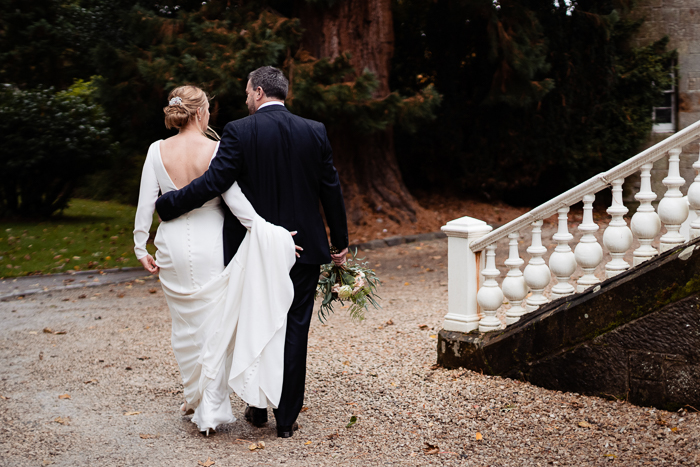 The Breakfast Reception Was The Most Memorable Moment At Their Scottish Castle Wedding
The sight and scent of the flowers in the Orangery for the wedding breakfast blew us away. It was so elegant, intimate, and romantic. The tablescape was stunning, and the reaction from the guests and vendors on the day made us very proud. There was a cozy, intimate vibe that I didn't think could be achieved in a castle venue, but we nailed it! Compiling your ideas in photos and mood boards is really great. But without a doubt, actually seeing it in reality, was a special moment that we wish we could bottle up.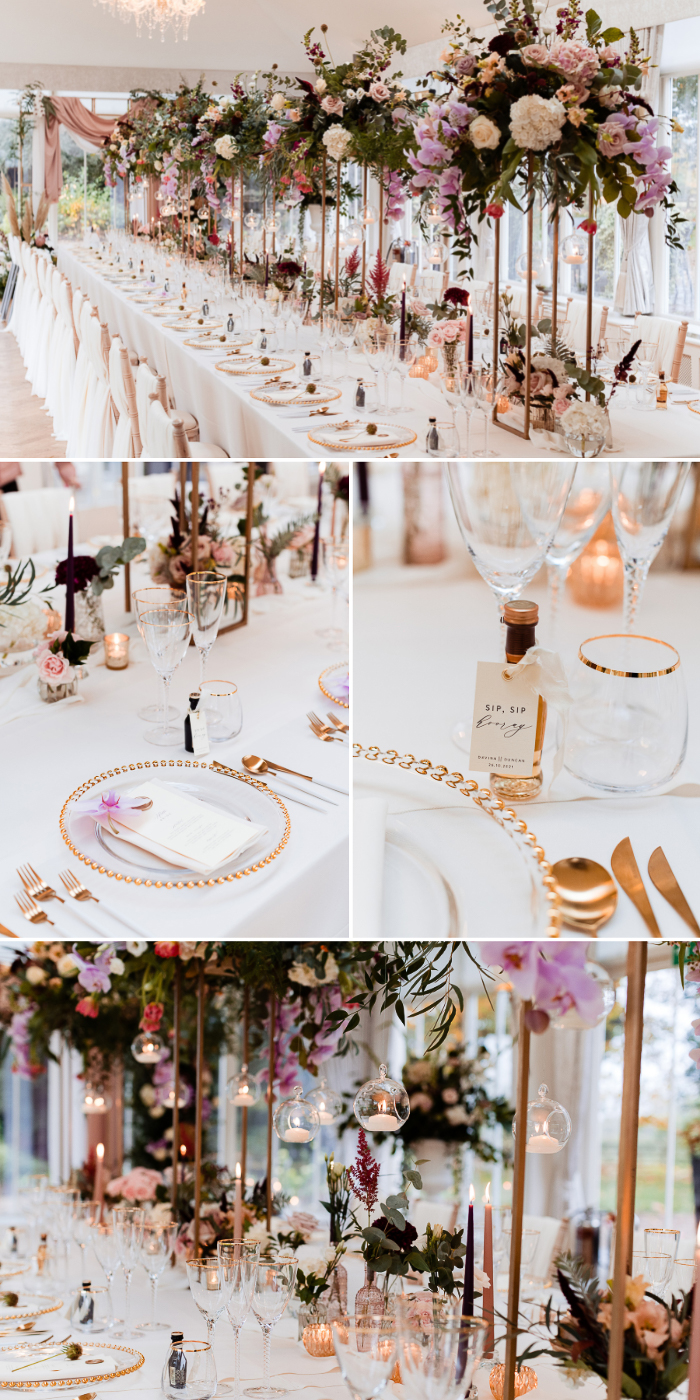 Shop Similar Cutlery Set: 1. Matte Gold Silverware Set With White Handle 2. JASHII Flatware Serving Set 3. WDF Gold Cutlery With White Handle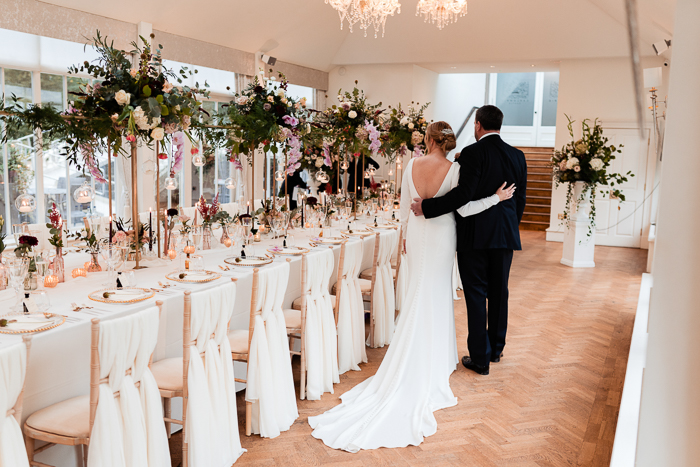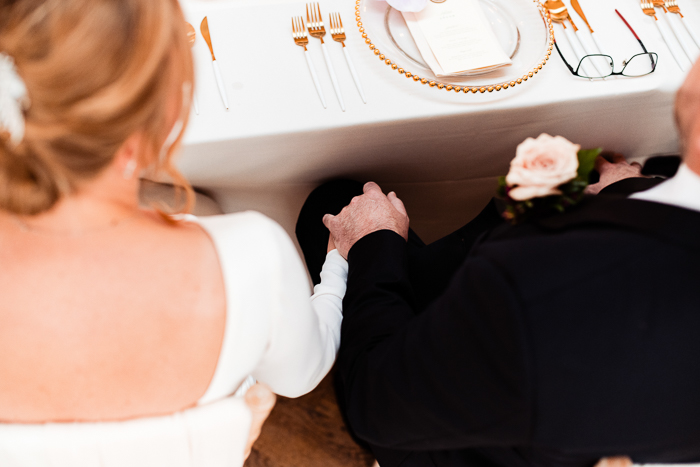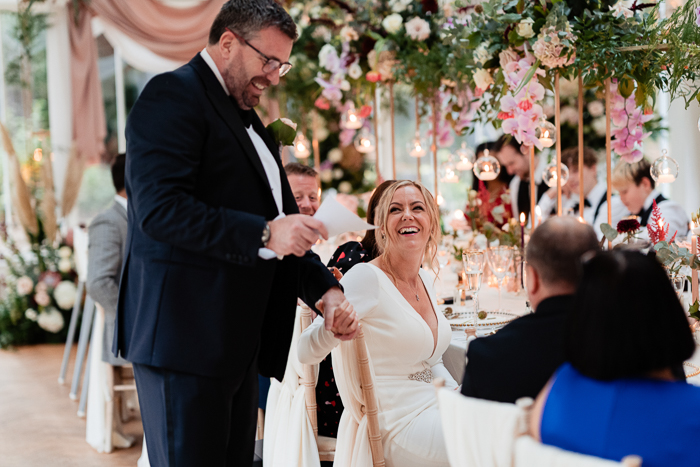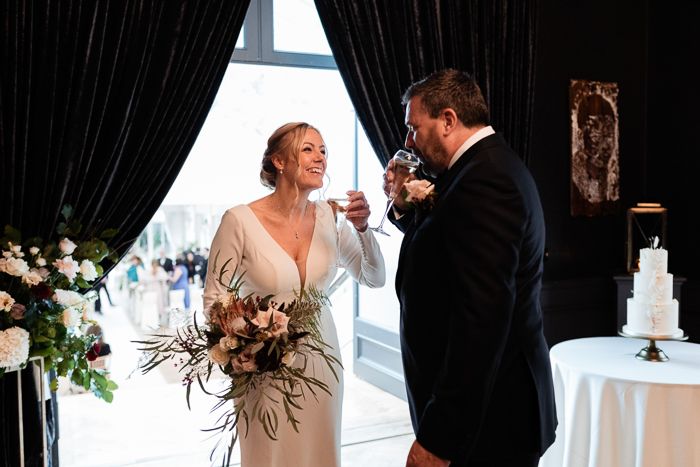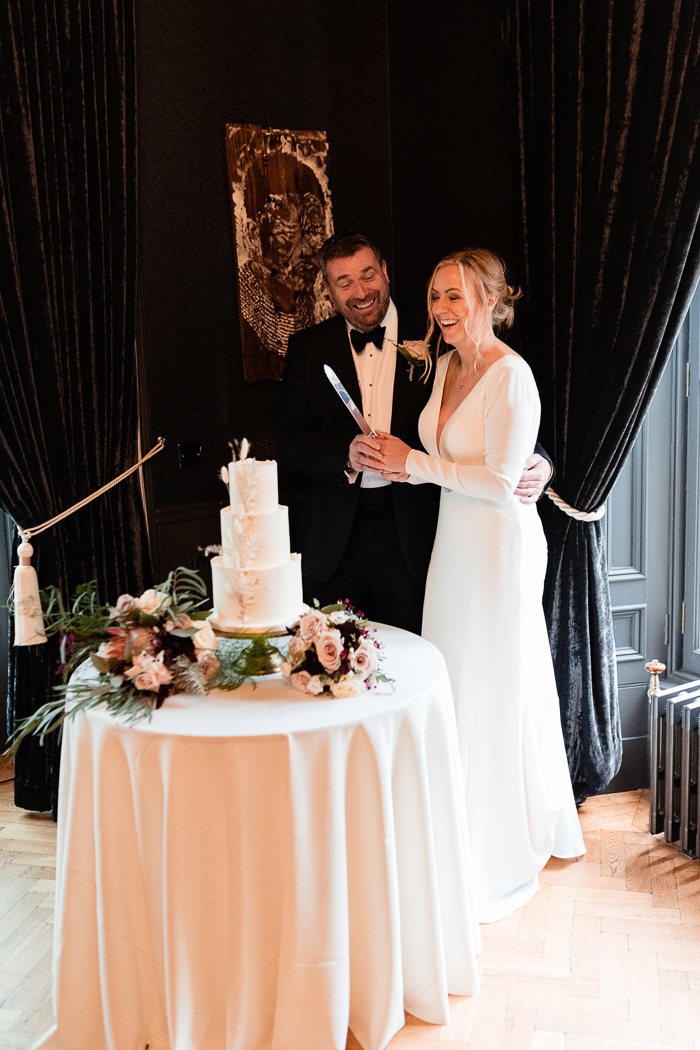 Fun And Fitting Wedding Favors To Honor Their Heritage
My heritage is Irish, and Duncan's is Scottish, so it was only fitting we went with a whiskey-based favor for our guests! And then, those under 18 had traditional shortbread.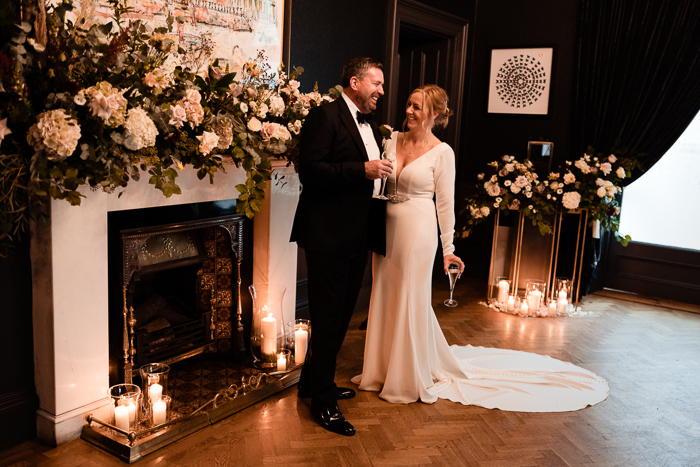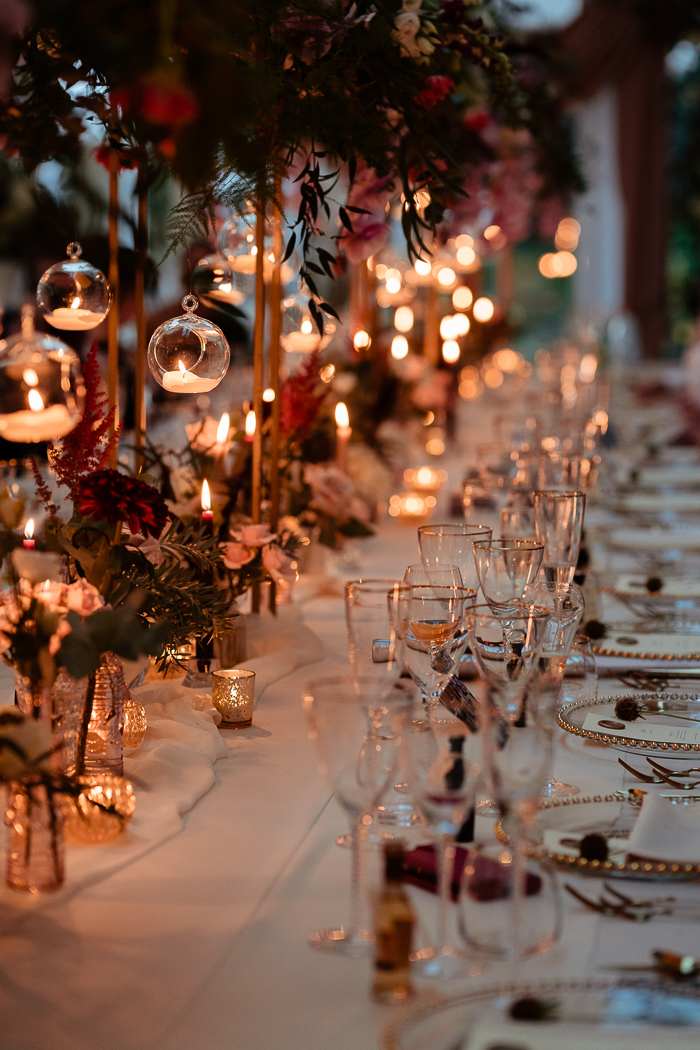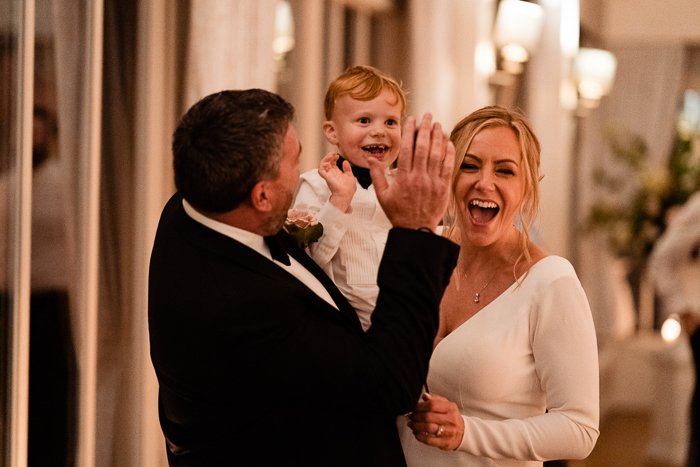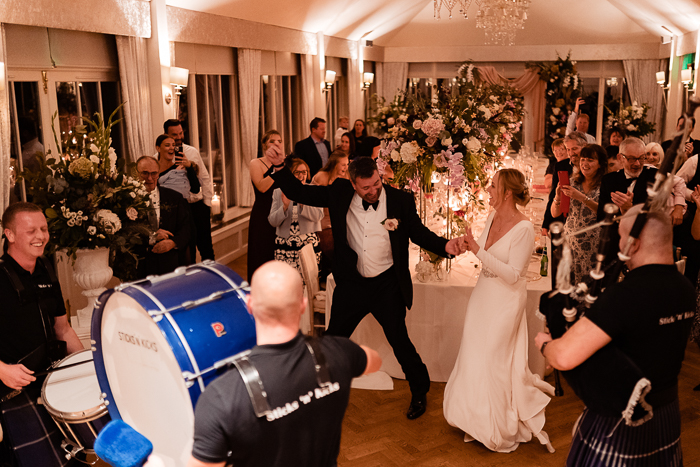 Advice From The Couple: Don't Lose Sight Of The Big Picture
Don't panic, and be confident in your vision. The more we looked at different themes, the more we confused ourselves about what to include. Although we just wanted to be married, we were worried that having a smaller, intimate wedding would mean people rattling around and enjoying it less than a large full-scale big wedding, and in fact, the opposite was true. Less people who were familiar with each other meant there was never a quiet moment. Keep your focus and ensure you do what you both want to enjoy on your day.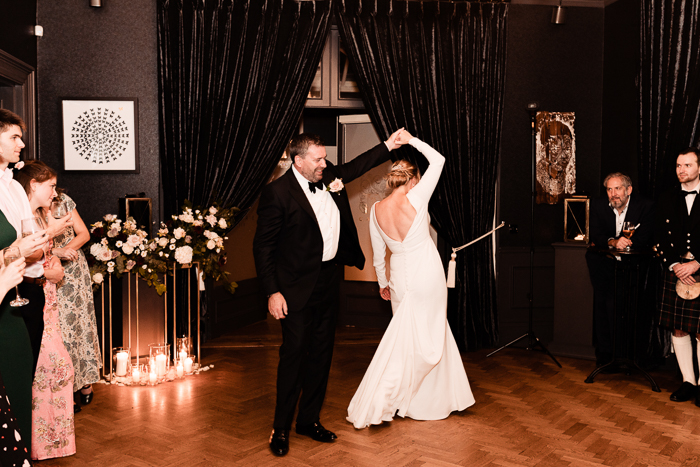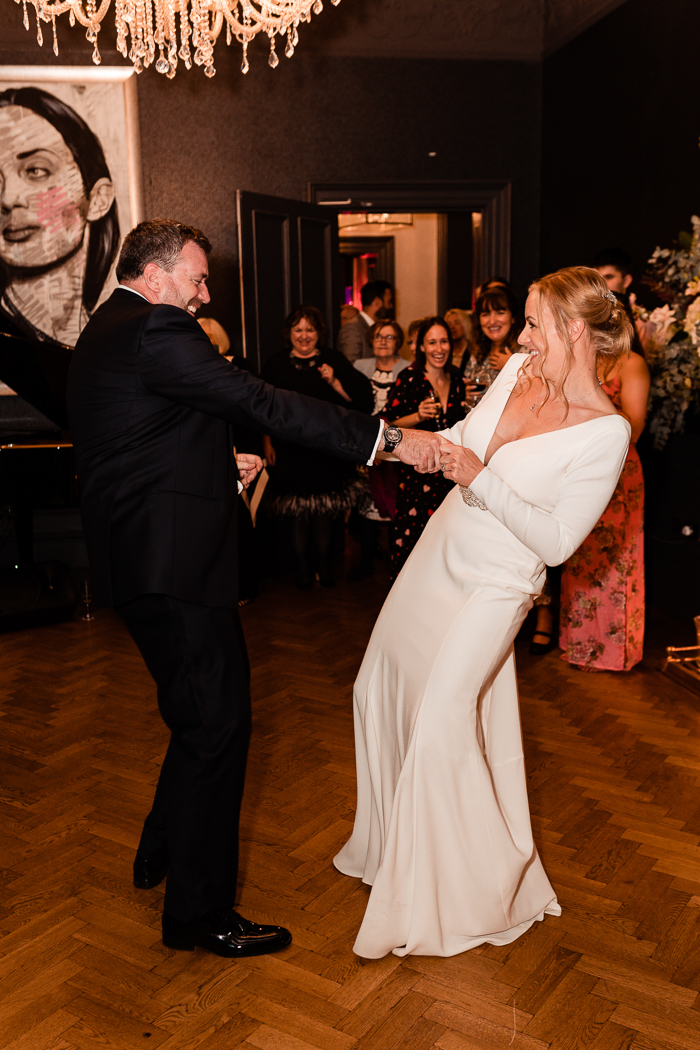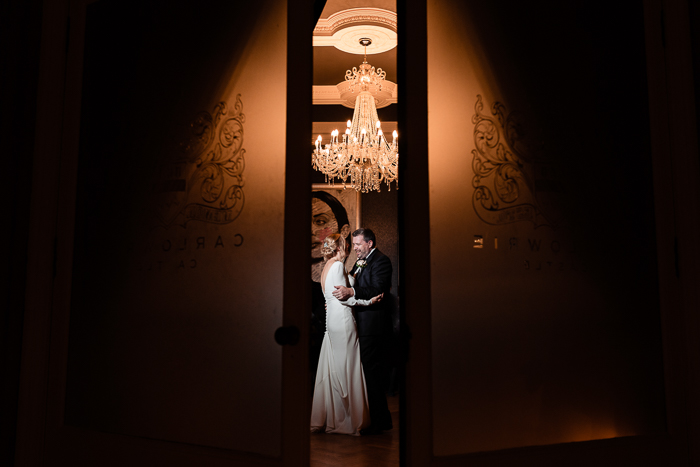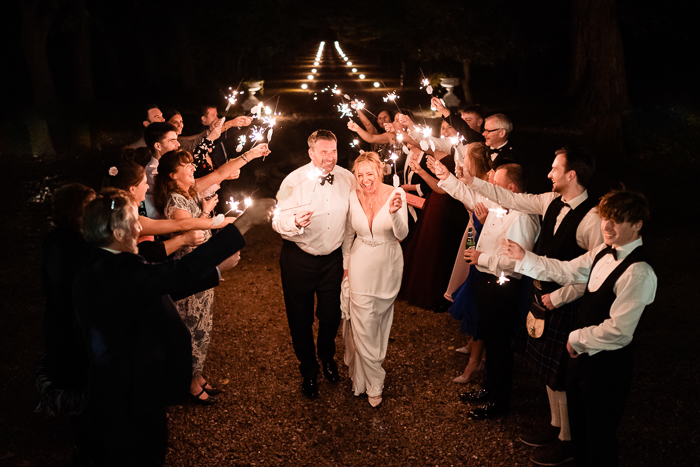 Congratulations to Davina and Duncan on their cozy and intimate Scottish castle wedding. And many thanks to Junebug member Ricky Baillie Photography for capturing and sharing their magical big day with us. To see more of Ricky's incredible work, check out his profile in our directory of wedding photographers from around the world!
Is there anything more romantic than a wedding in a castle? Whether you want a small affair or a big soiree, find the perfect fairytale venue for your celebration by checking out our directory of the world's best wedding venues.