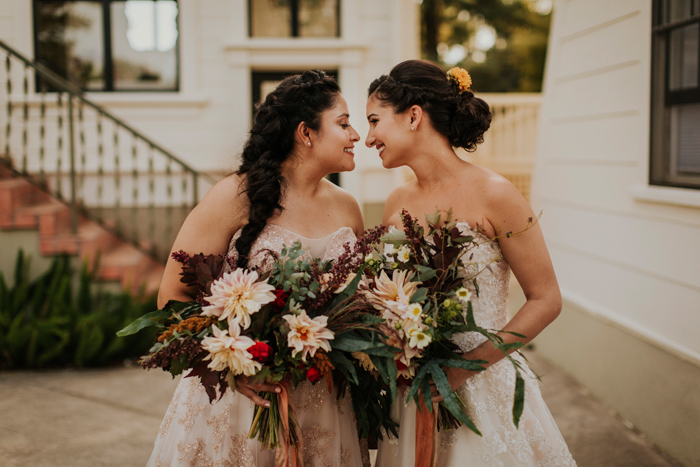 We might be just barely into summer, but Carly and Danielle's Park Winters wedding has us already dreaming of autumn! These beautiful brides pulled out all the stops for their big day, creating a rustic, elegant, and laid-back farm feel that highlighted the very best of their California venue. Bewilder Floral did a phenomenal job incorporating fall hues into all the floral designs, from the table centerpieces to each brides' stunning bouquet. We absolutely adore every detail captured by Victoria Carlson Photography but are especially in love with the brides' coordinating yet totally unique wedding dresses. No detail or moment was overlooked, and the result was absolutely jaw-dropping!
The Couple:
Carly and Danielle
The Wedding:
Park Winters, Winters, California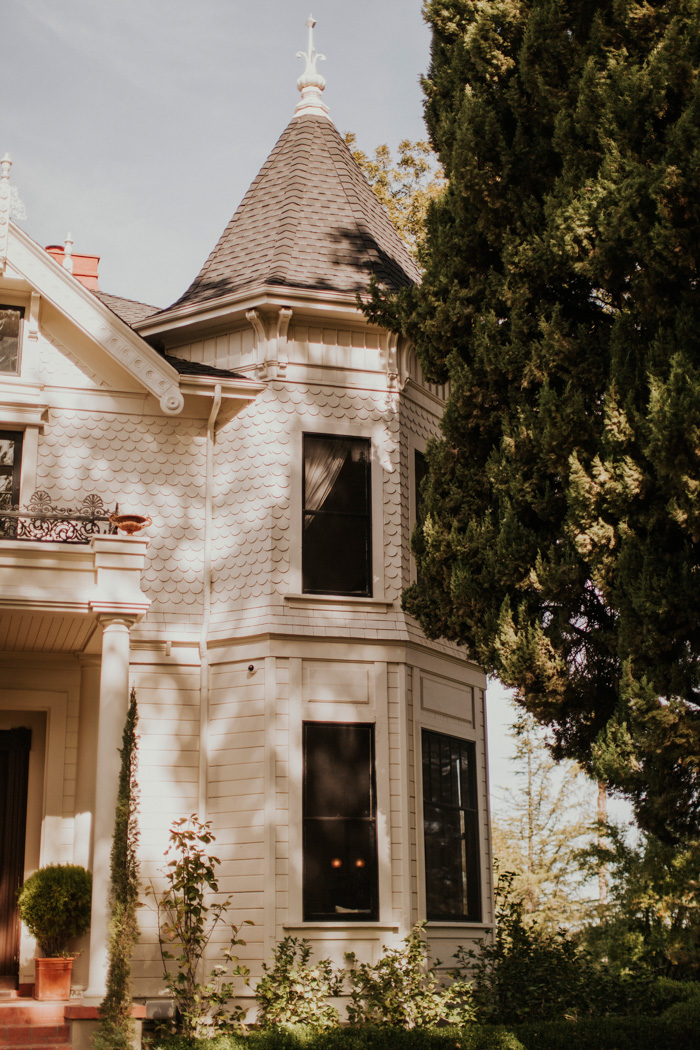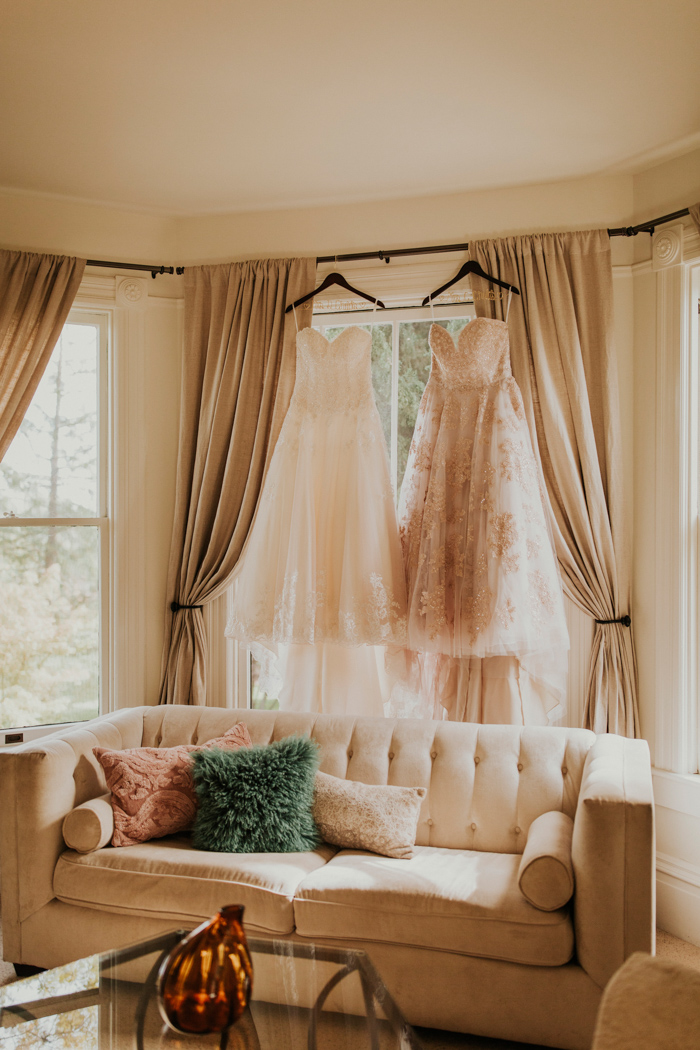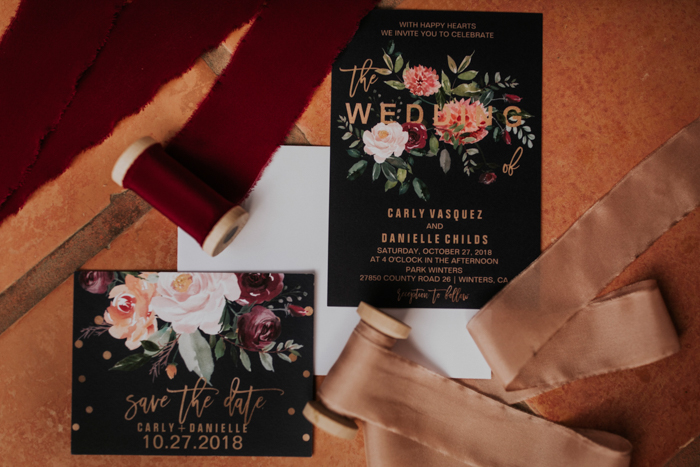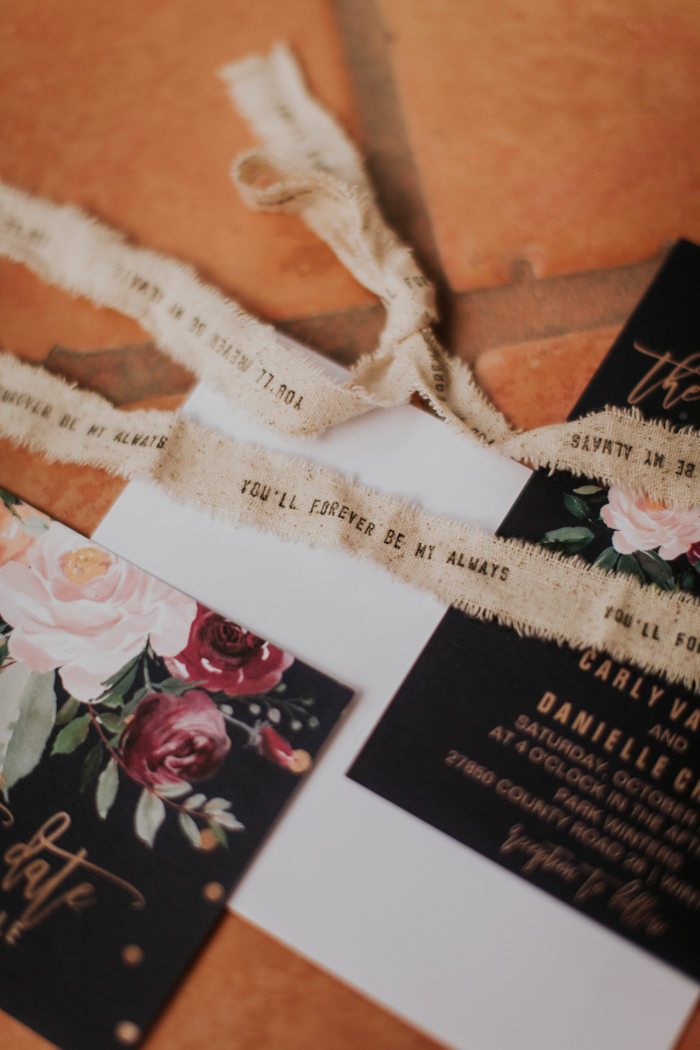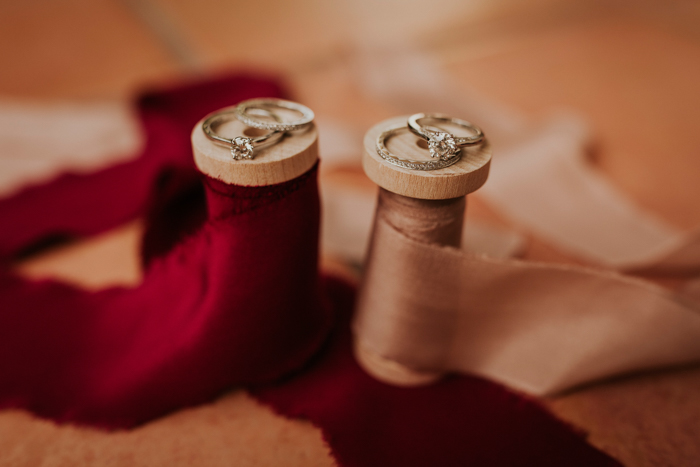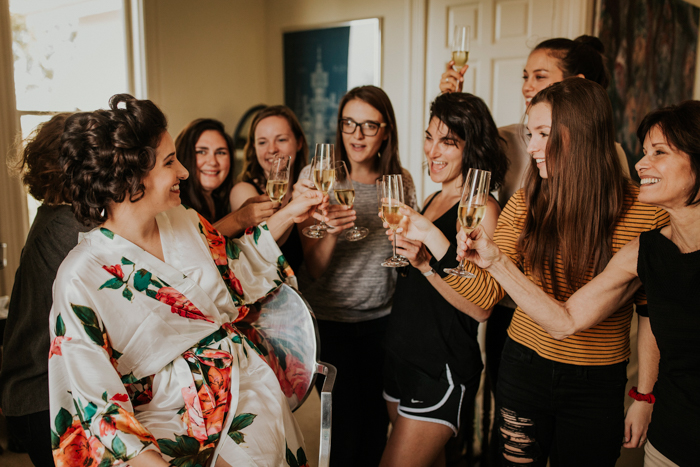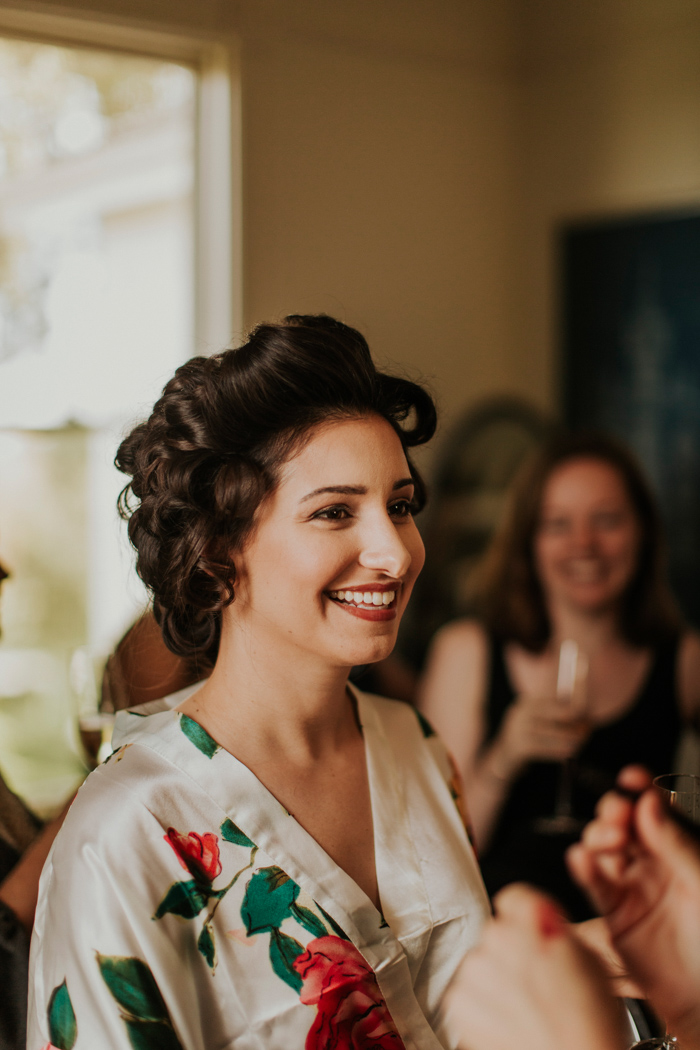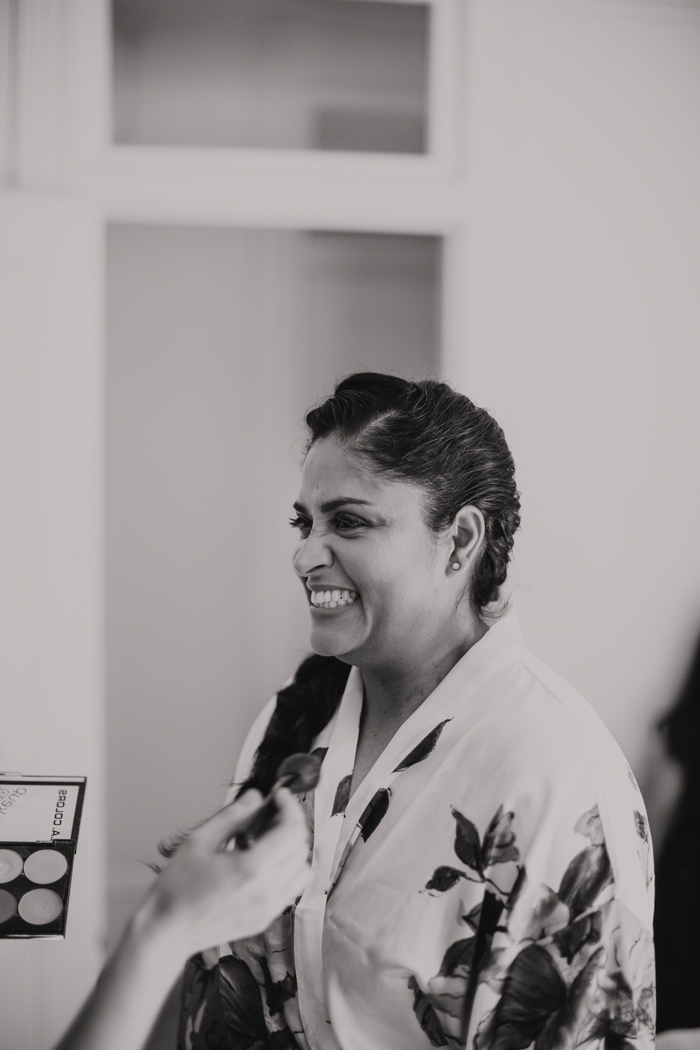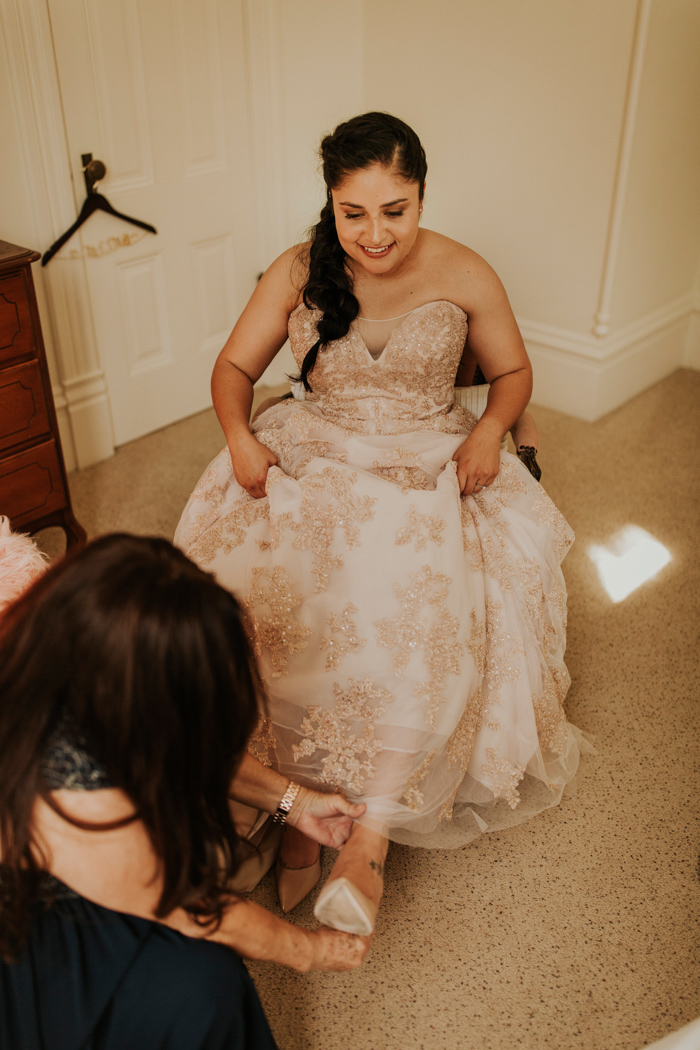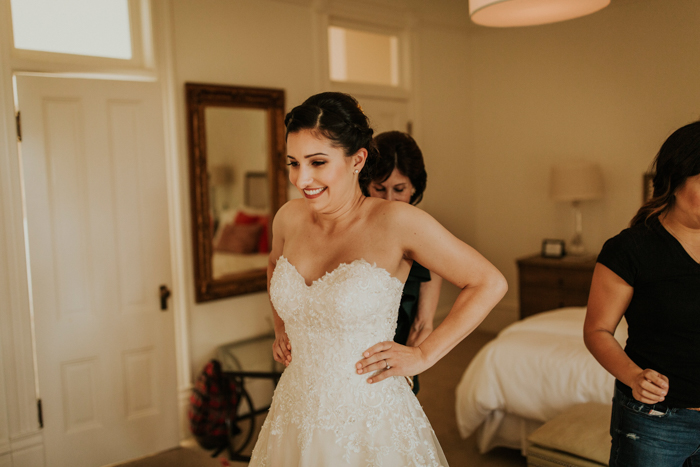 We loved Park Winters because it is just a magical place! There were so many beautiful and interesting places for our guests to explore and enjoy. There were well-kept, beautiful gardens, both European and rustic Californian. In October, most farms are more bare and dry, so having maintained gardens on the property meant we didn't have to worry about doing too many decorations past the basics. Additionally, Park Winters has a big patio where we could have a seated dinner outside, and a big modern barn for nighttime dancing. Basically, we fell in love with Park Winters and just knew right away it was for us!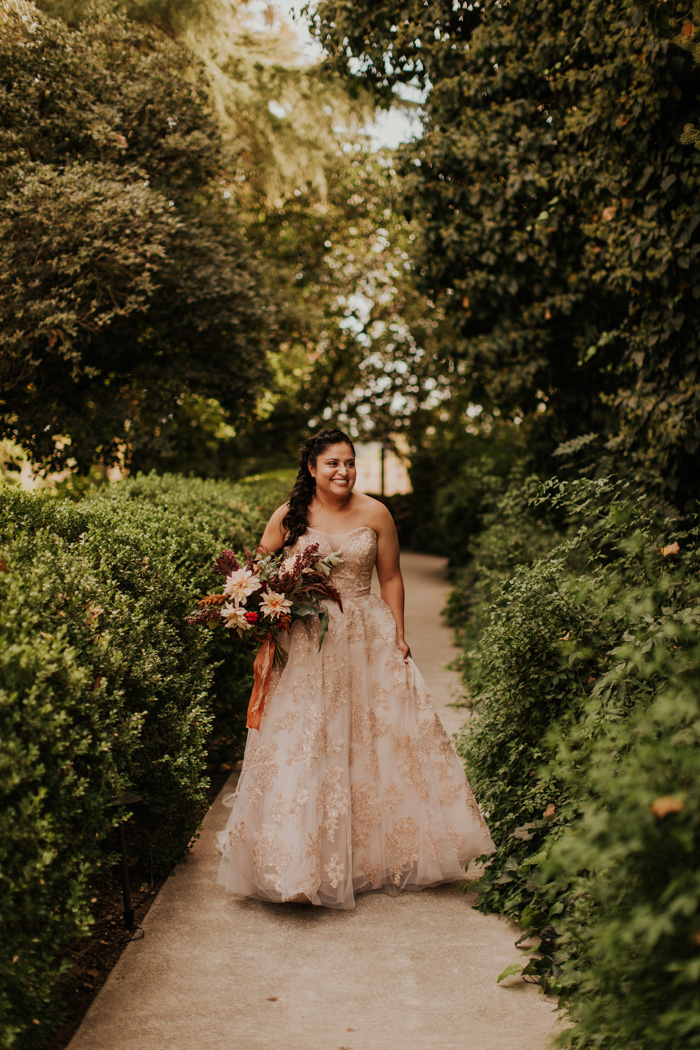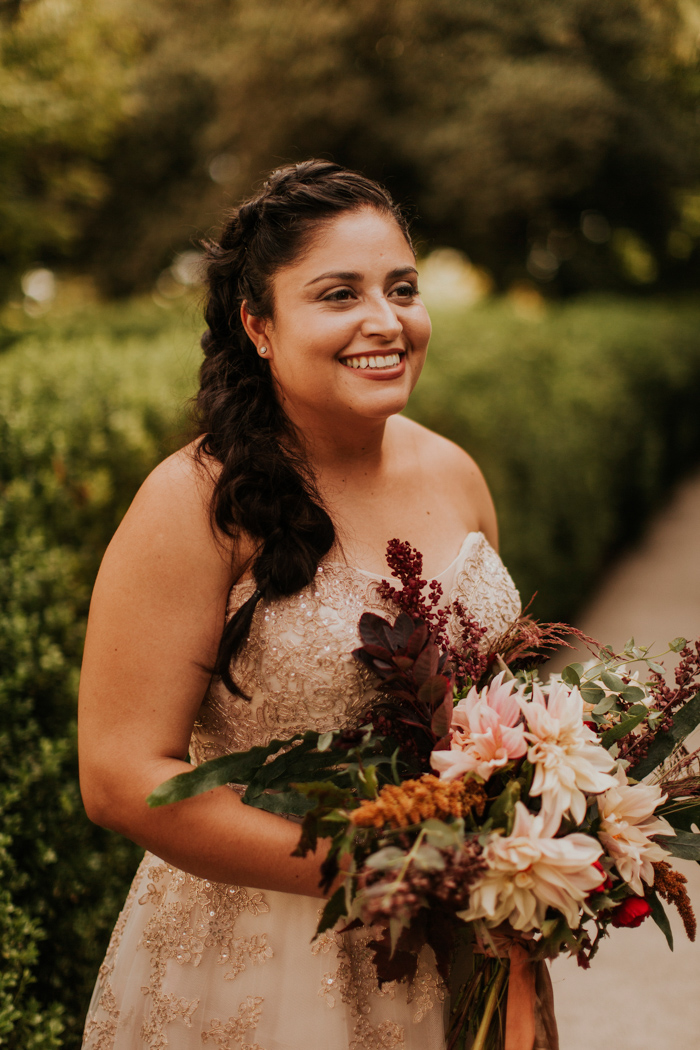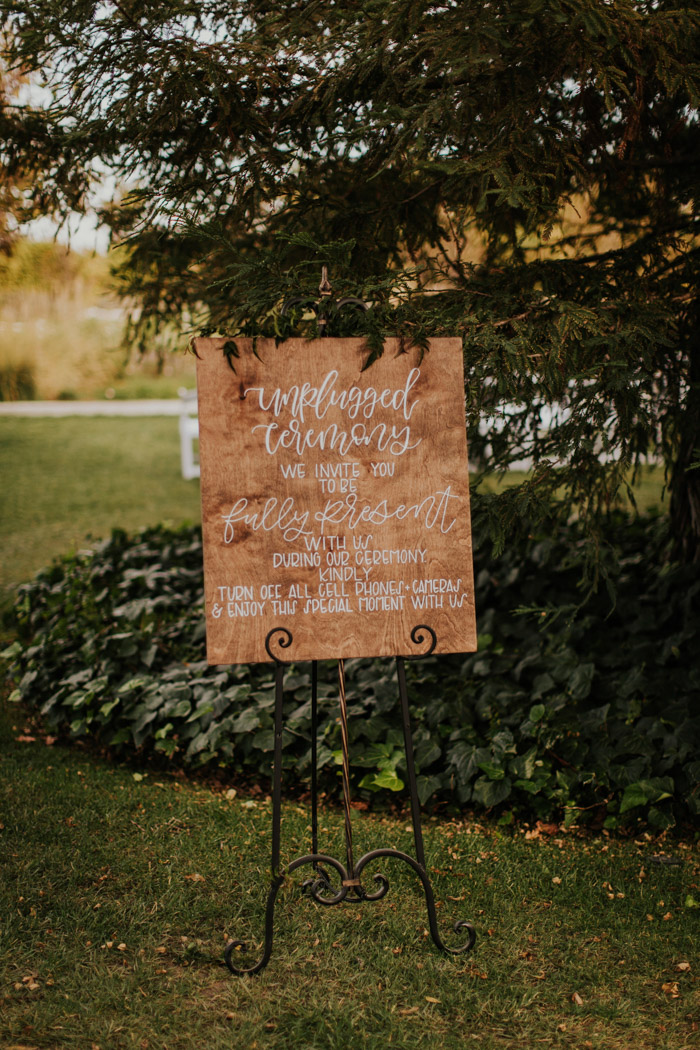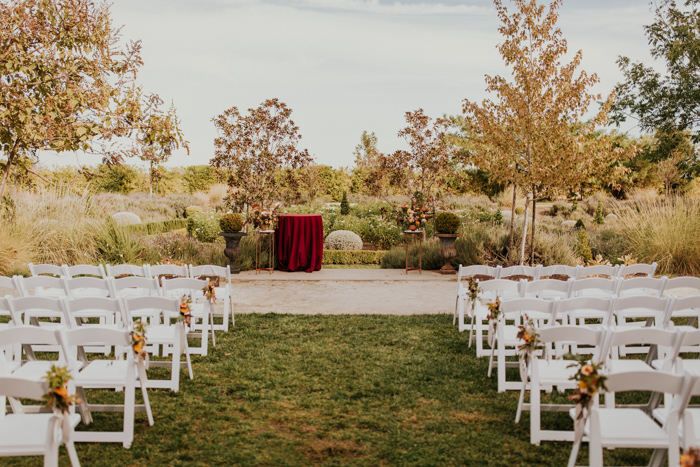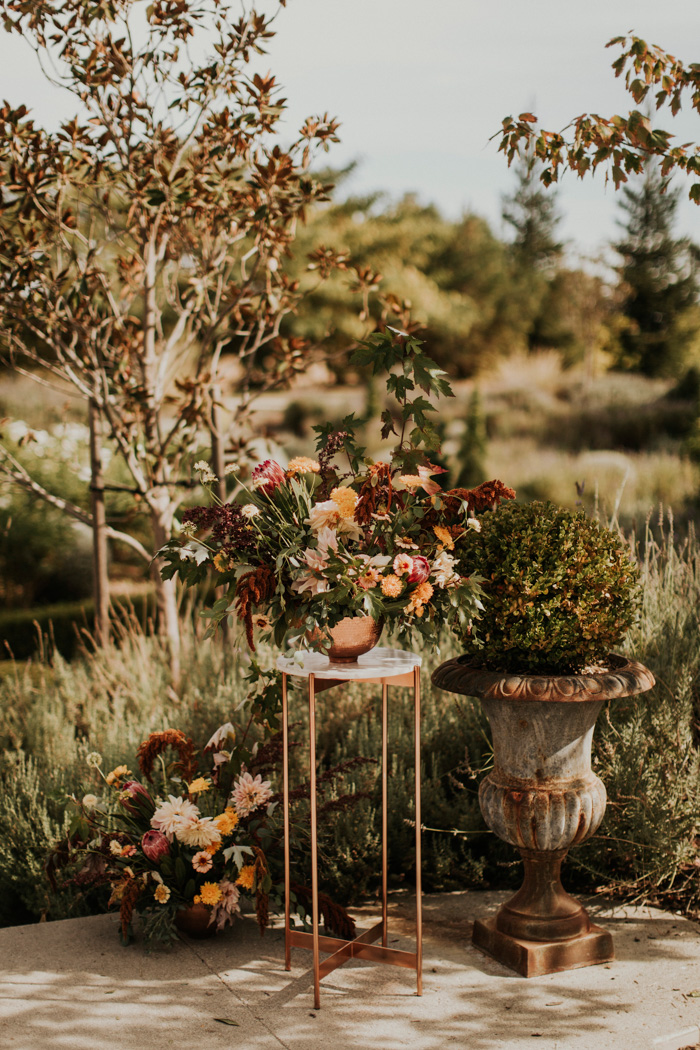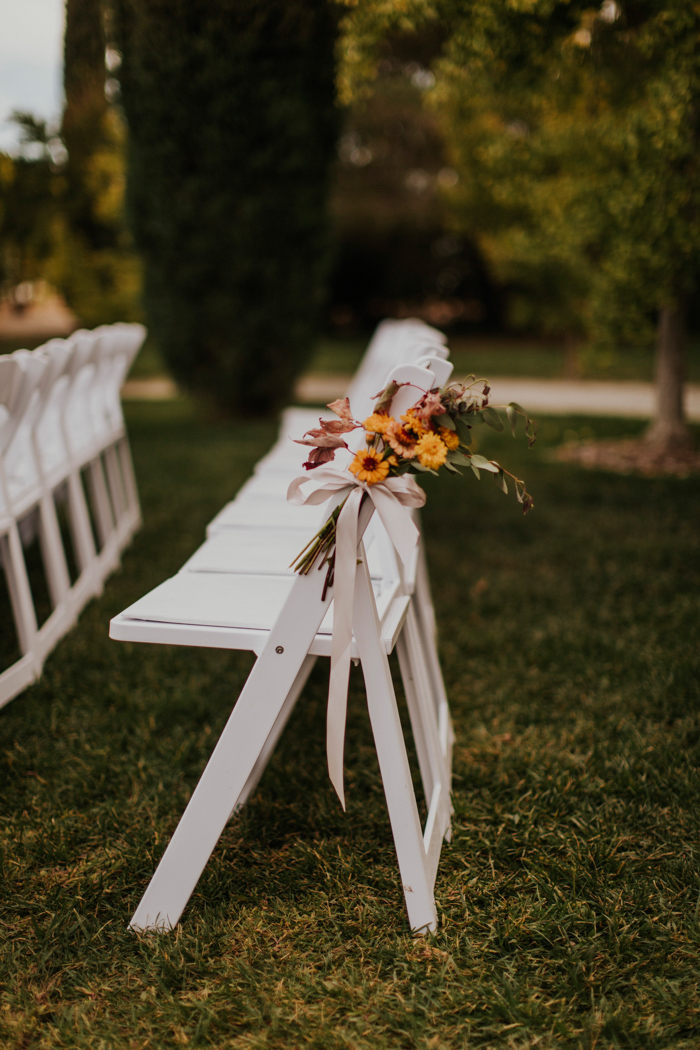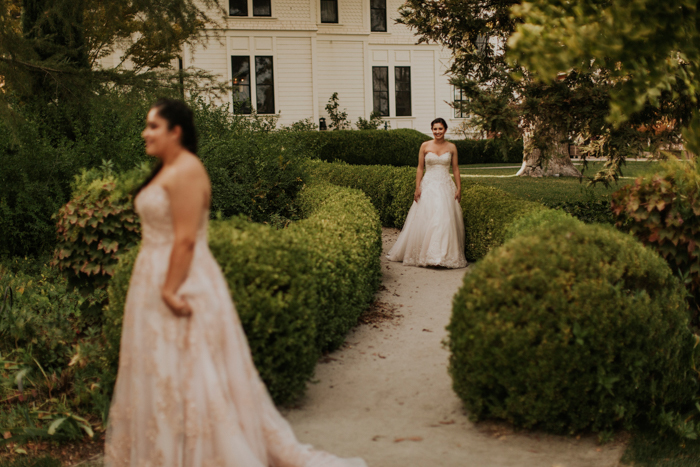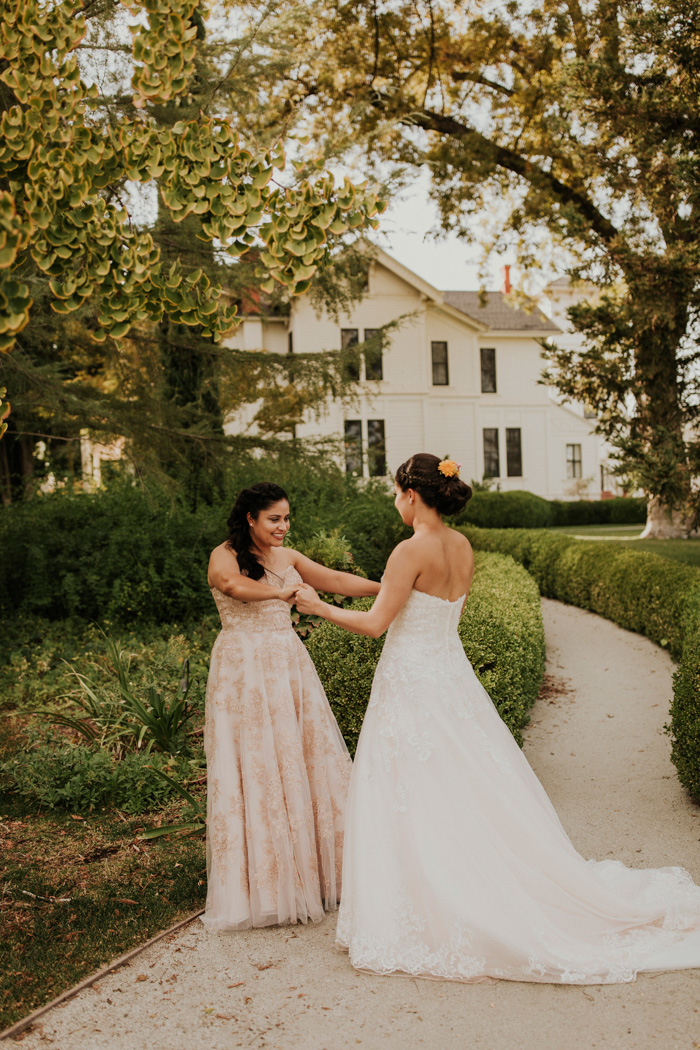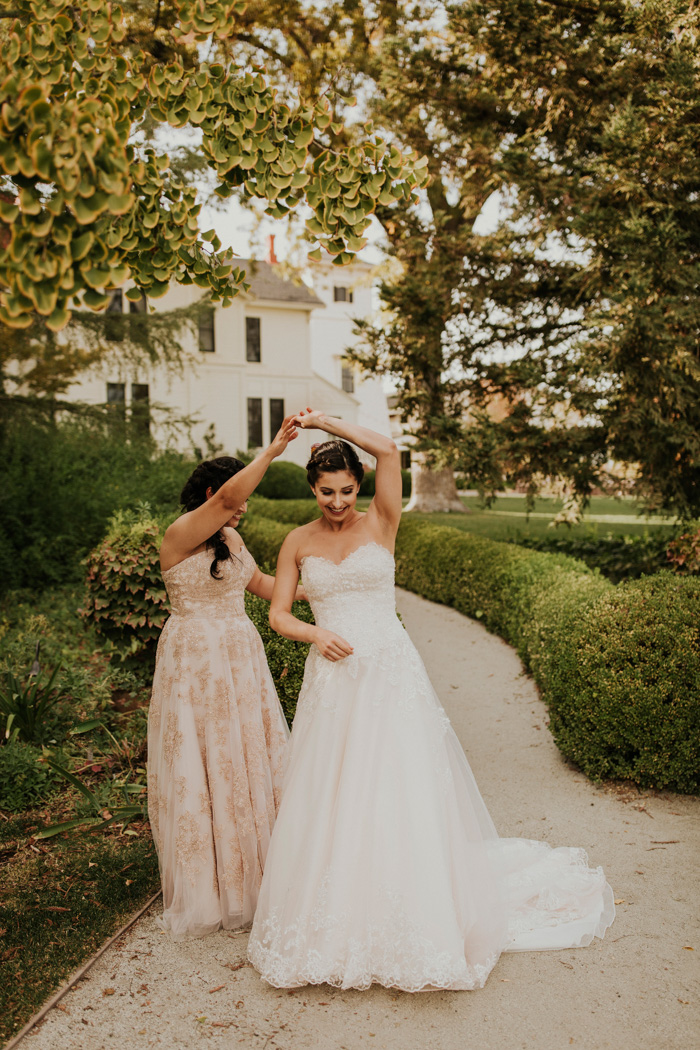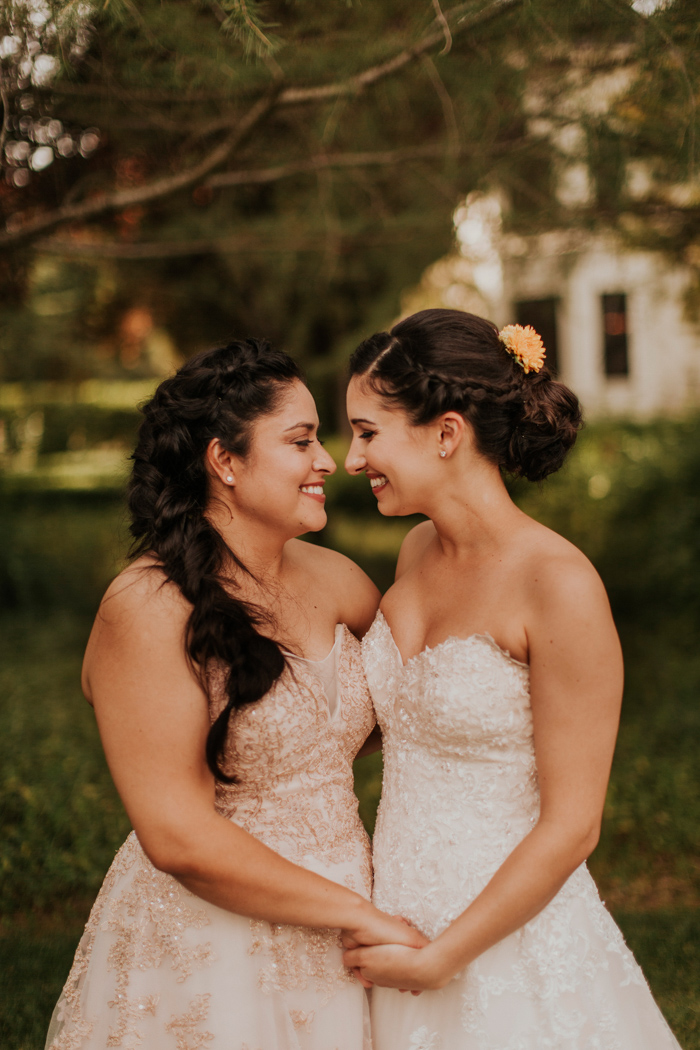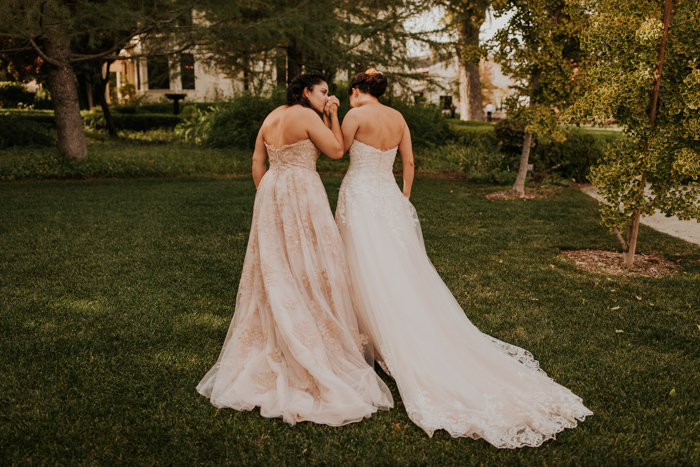 We decided to go dress shopping together because neither of us had family nearby to go with us, and as two women, we wanted to make sure our dresses went together. We had seen pictures of many lesbian weddings where the dress styles and versions of white clashed. It was nice having each other's support in picking out dresses, as it was actually quite stressful since we had to take time off from work to go, and the time slot was only an hour.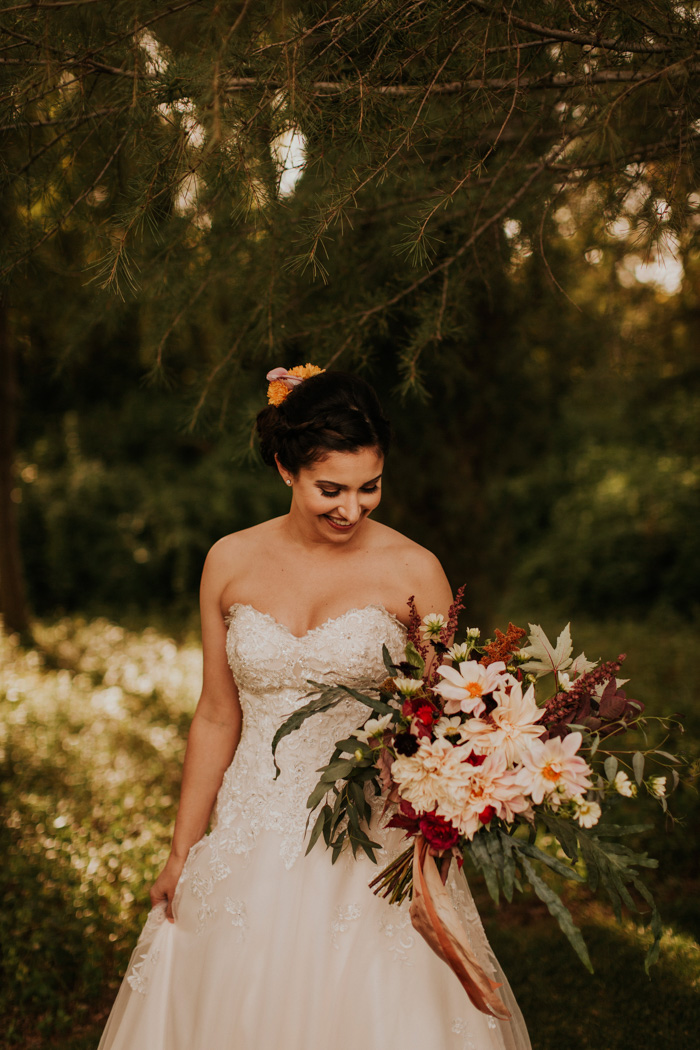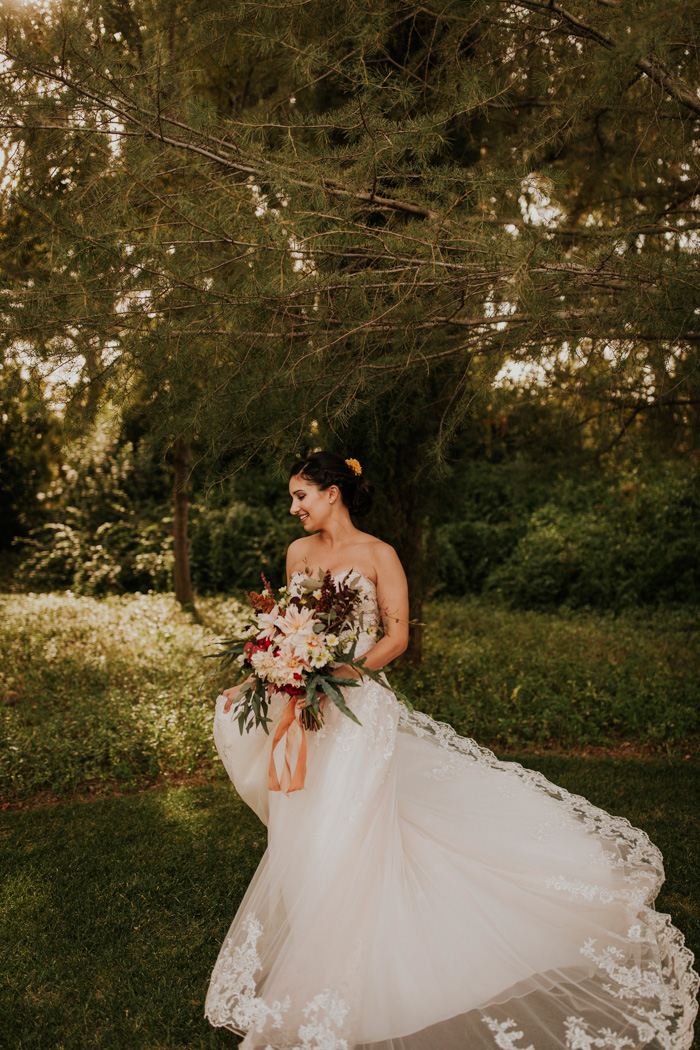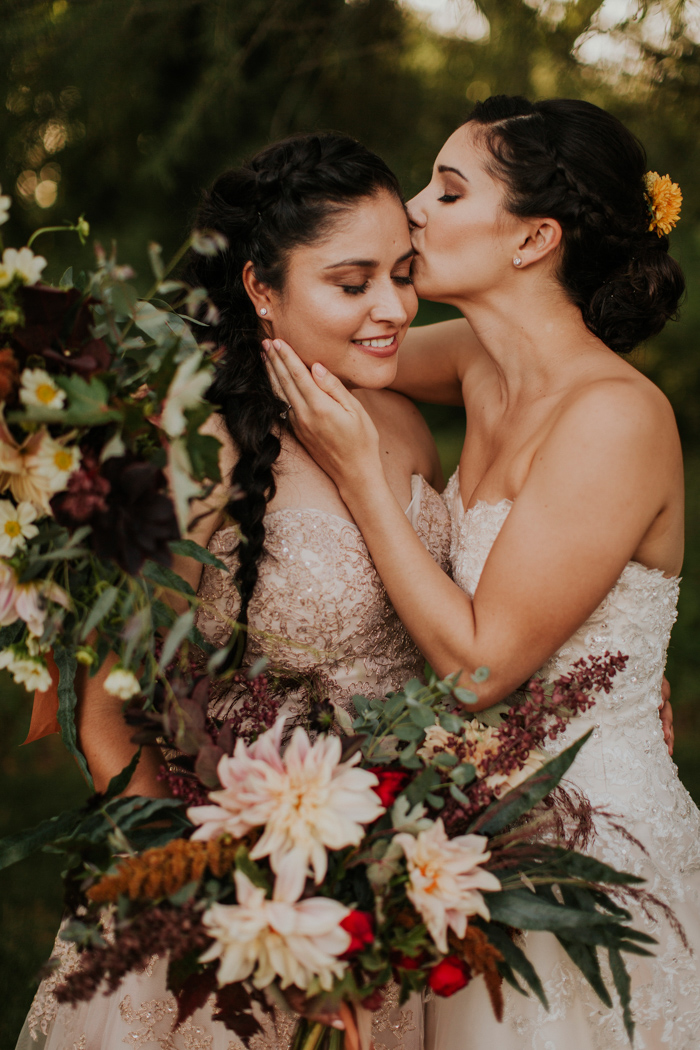 In trying on dresses, we realized it would look nice and work with our rustic farm theme if we picked different dress colors, and stayed away from stark white. Carly's dress was a blush and mine was a white with a light pink tint that made it look vintage. We never thought the blush dress would work on the hanger, but on Carly it was perfect. We both selected strapless dresses with beading. Carly's dress was fully beaded, mine had less. The two went nicely together, while still being different enough to make us feel like individuals. We ended up finding our perfect dresses at our first appointment within the slotted hour!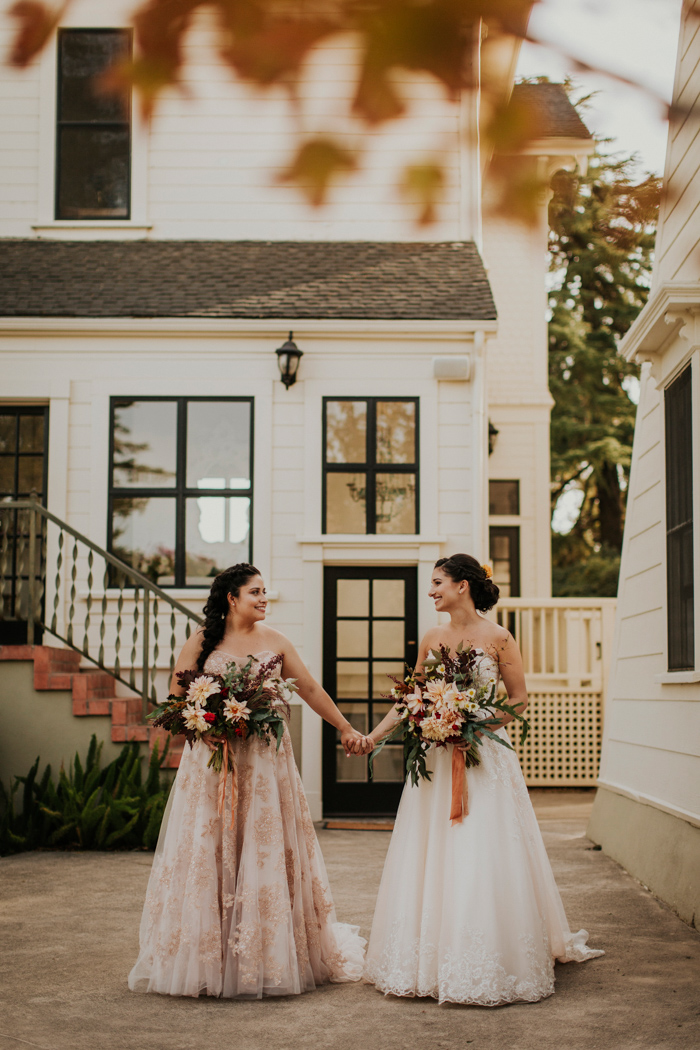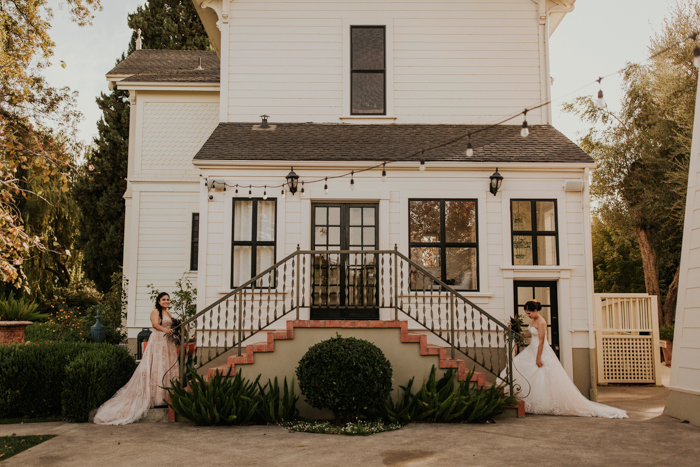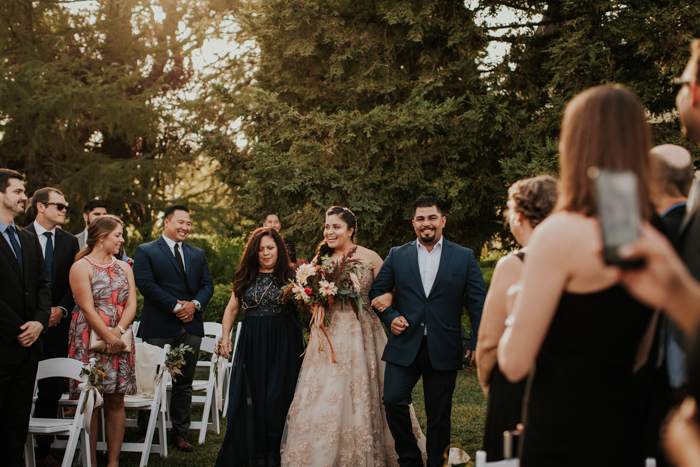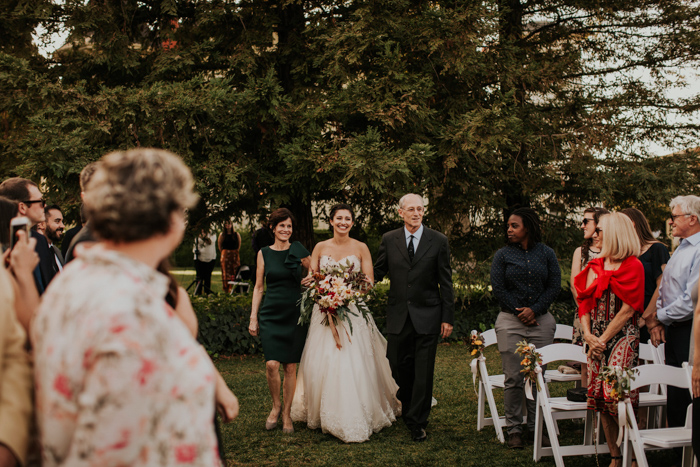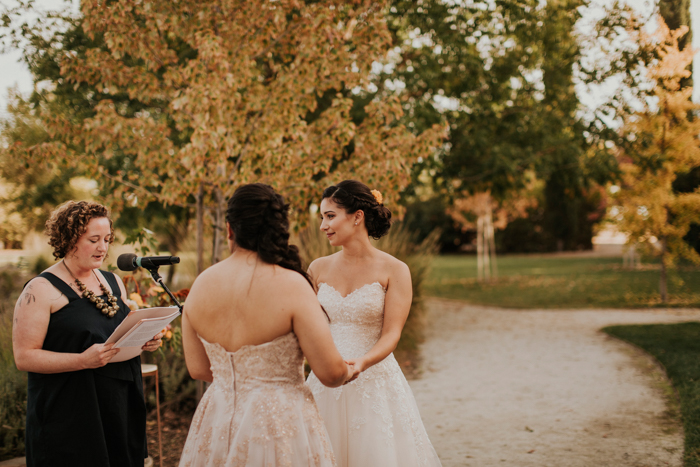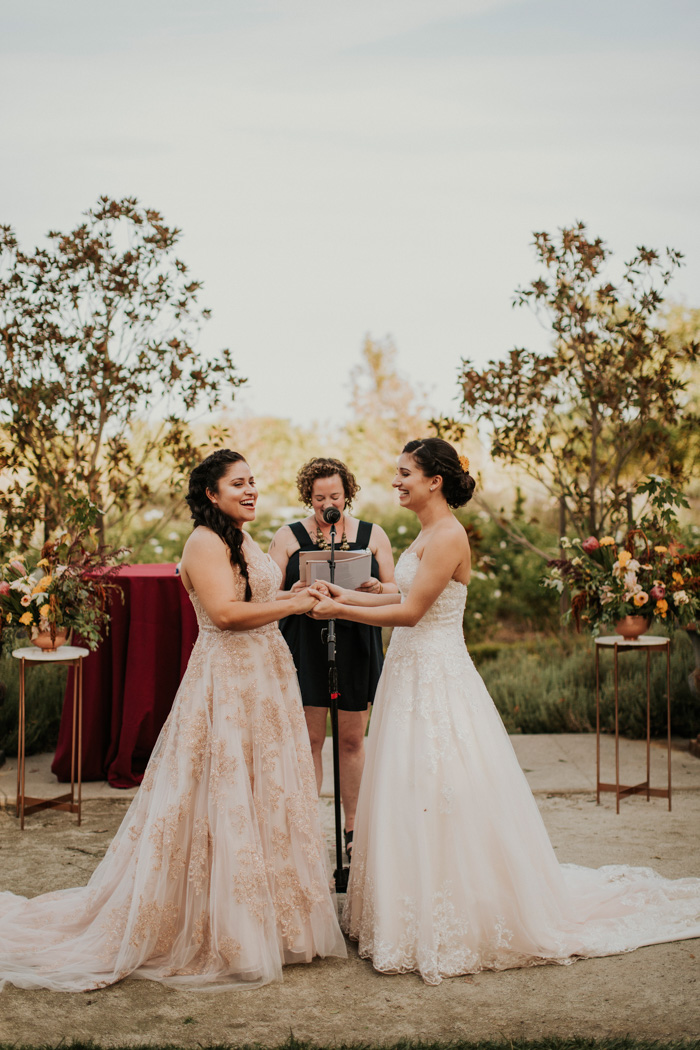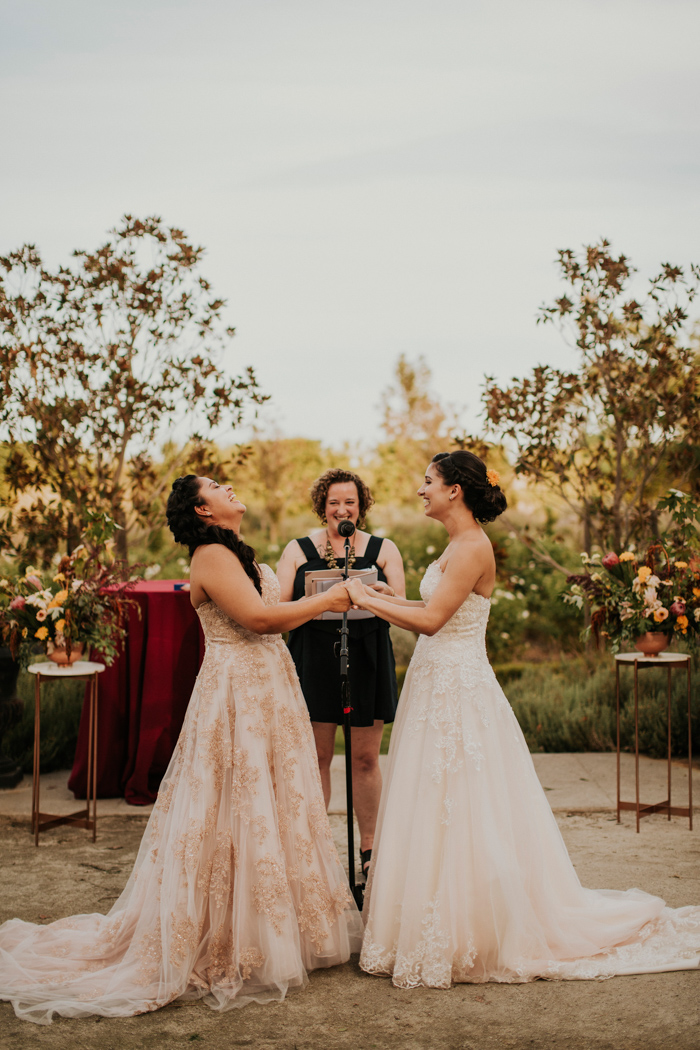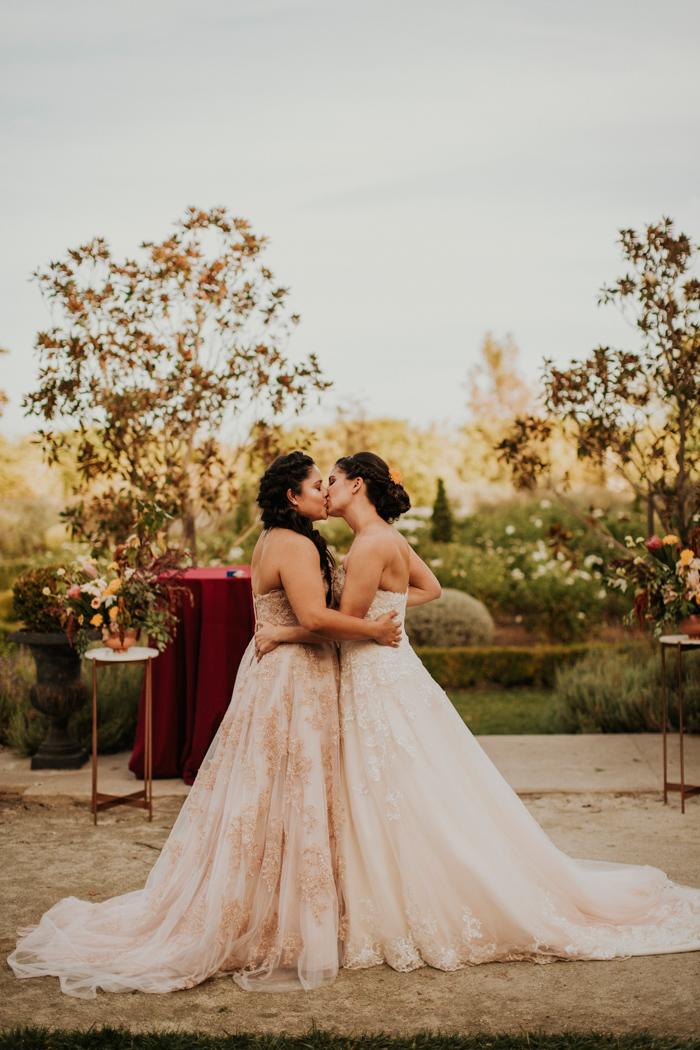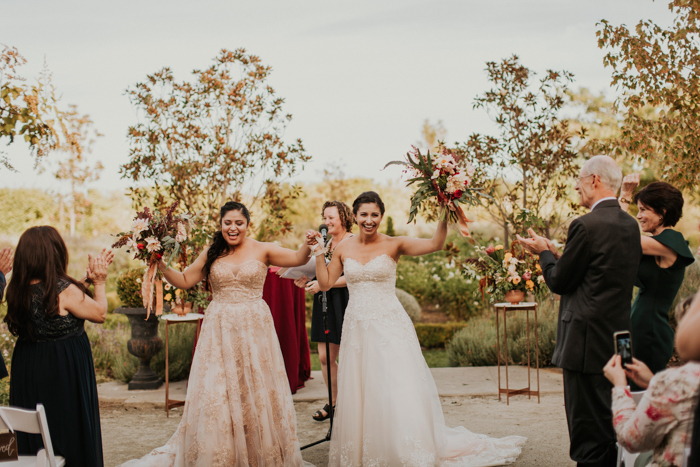 We had so many great moments, between the ceremony and dancing the night away. If we had to pick one, it would be our photoshoot after the ceremony and before dinner where we got to be together, just the two of us. Being surrounded by family and friends is amazing, but also can be overwhelming! It was nice to have a moment to be with each other and acknowledge that we just got married. The sun was setting and creating a beautiful sky over the farmland. We couldn't help but smile, laugh, and enjoy our photoshoot in our beautiful dresses.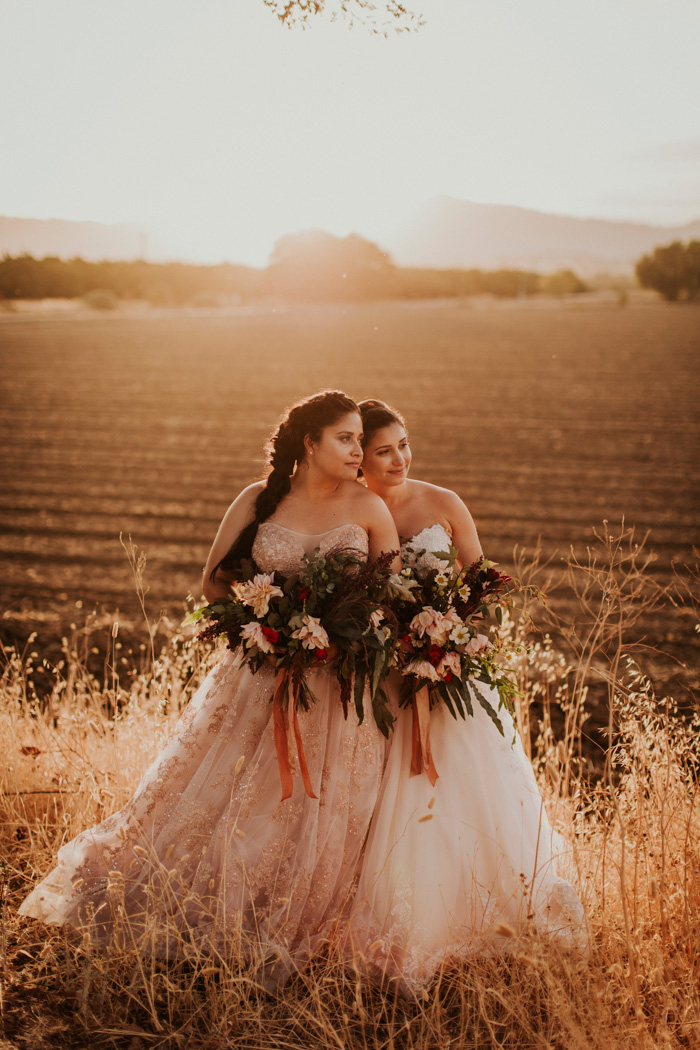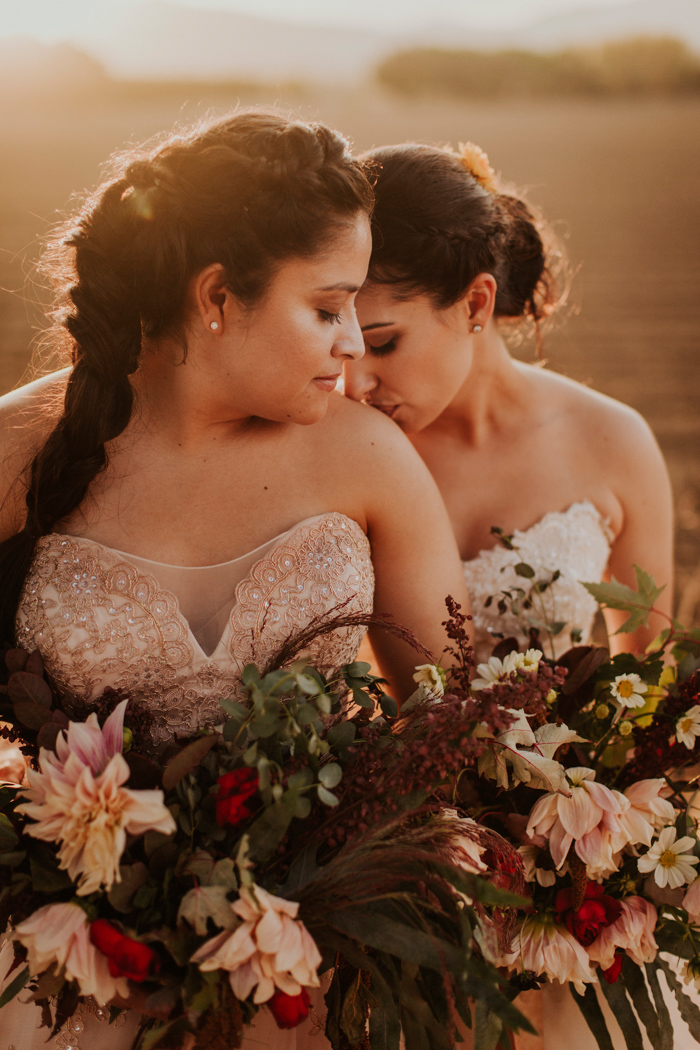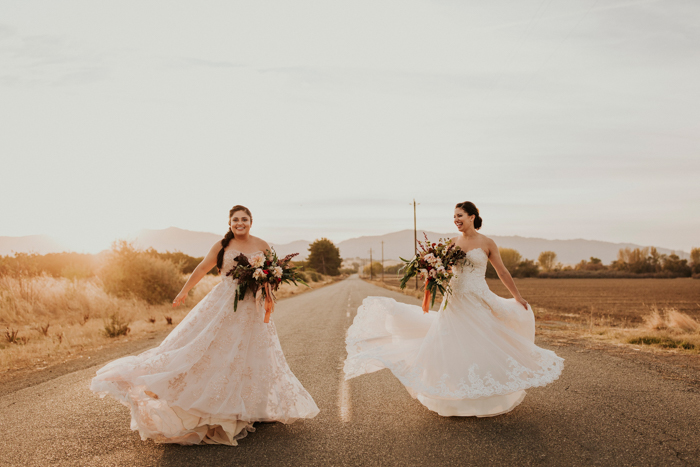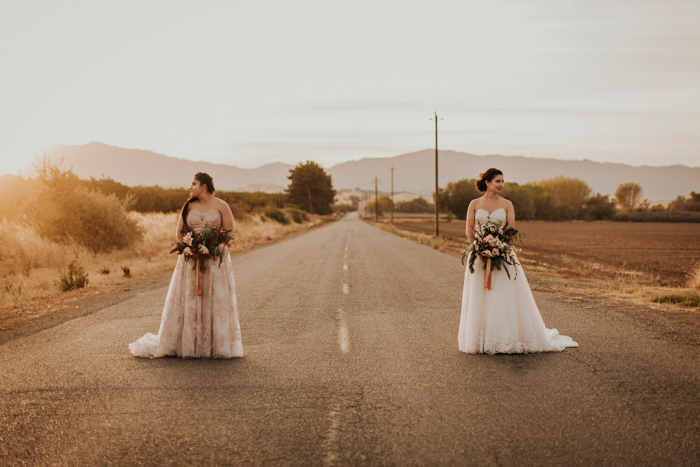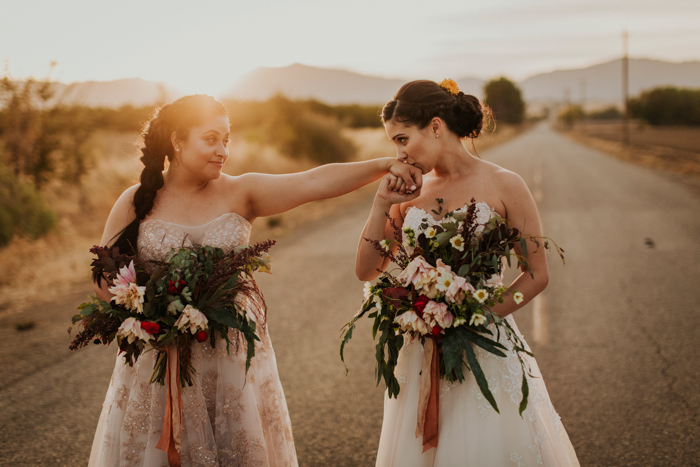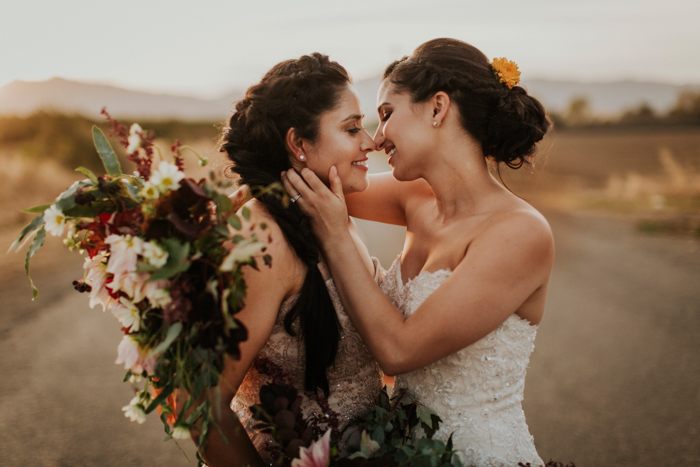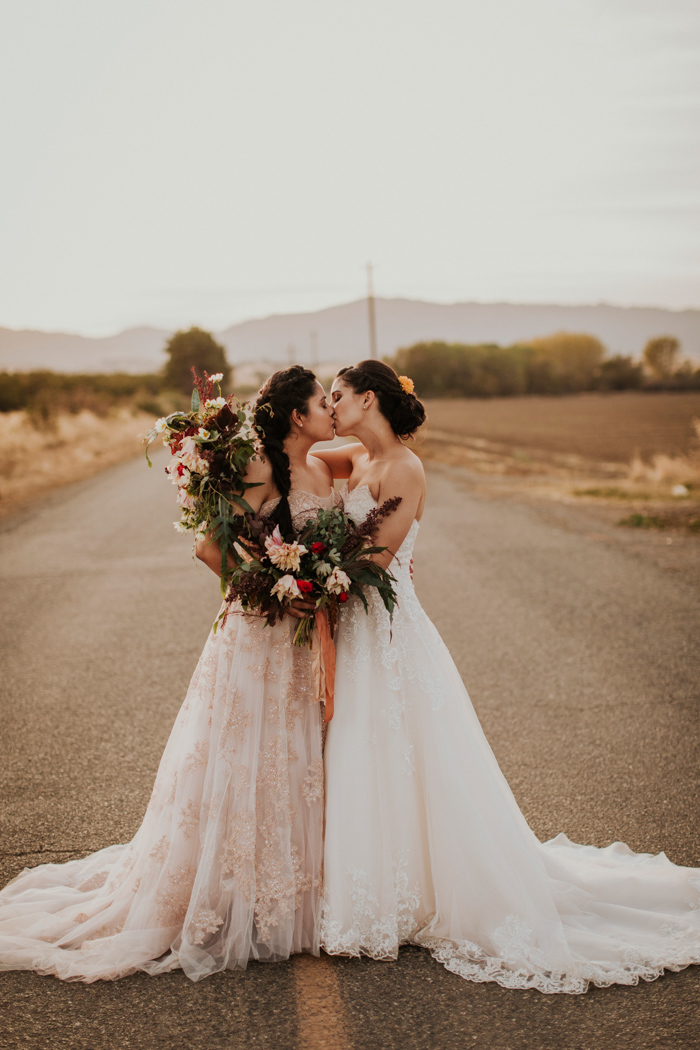 We wanted a rustic but elegant farm feel, so we didn't want to pick one or two colors for everything. Instead, we wanted a good mix of fall colors. Early on we found a brilliant florist, Bewilder Floral in Berkeley, California. Their rustic big bouquets were the starting inspiration for our fall look and feel. We then found a four-color palette on Pinterest we liked that had sage green, gold, burgundy, and off white. We used this throughout our wedding planning.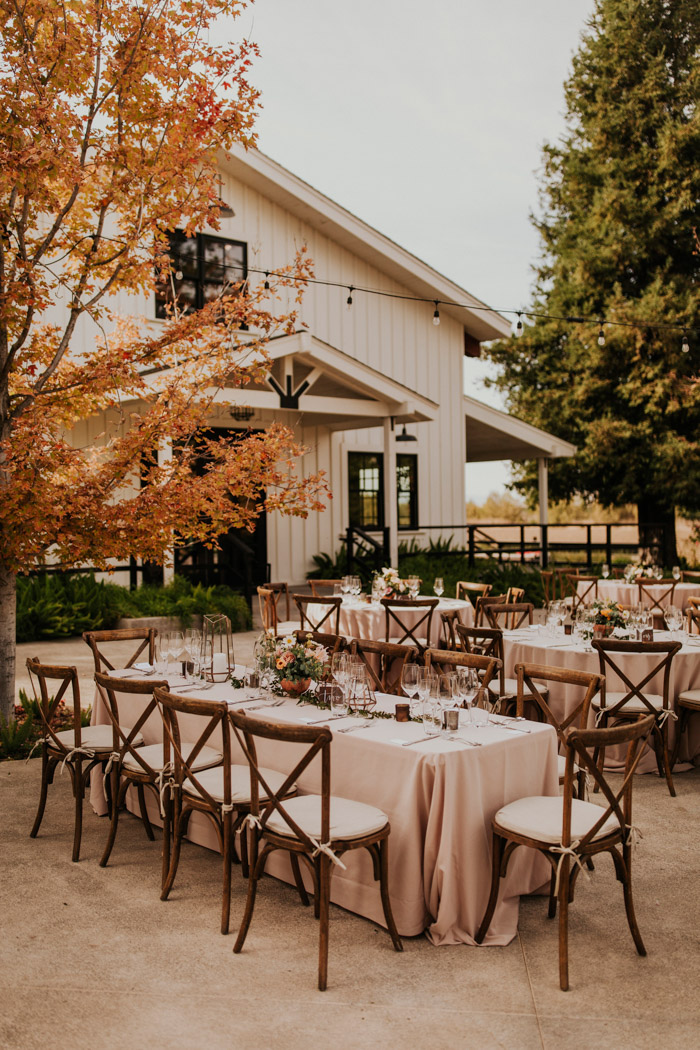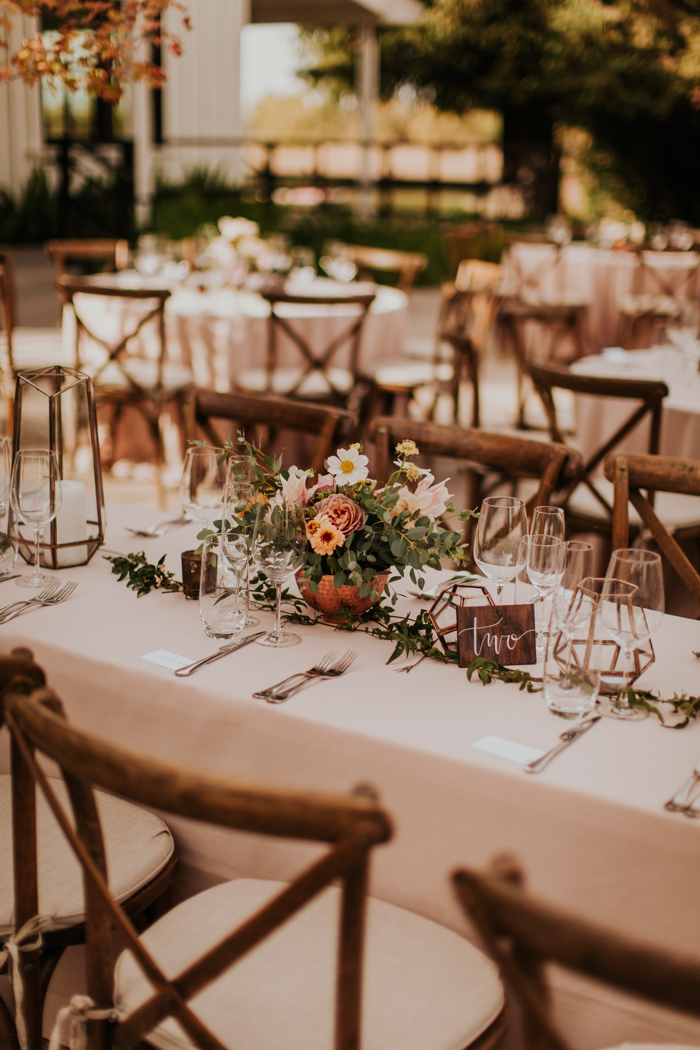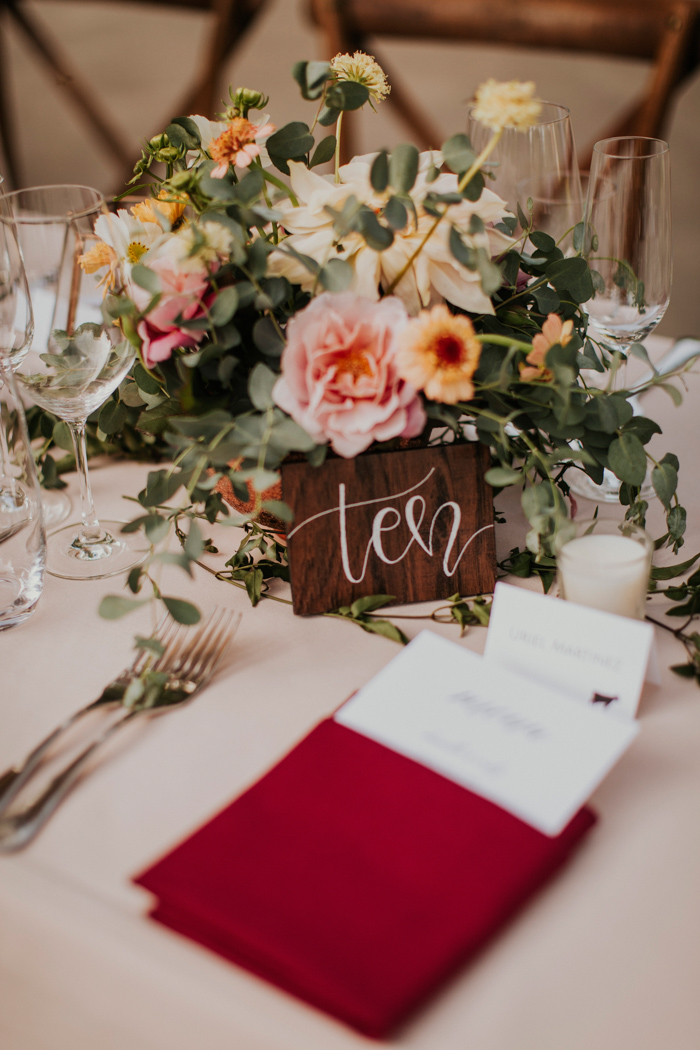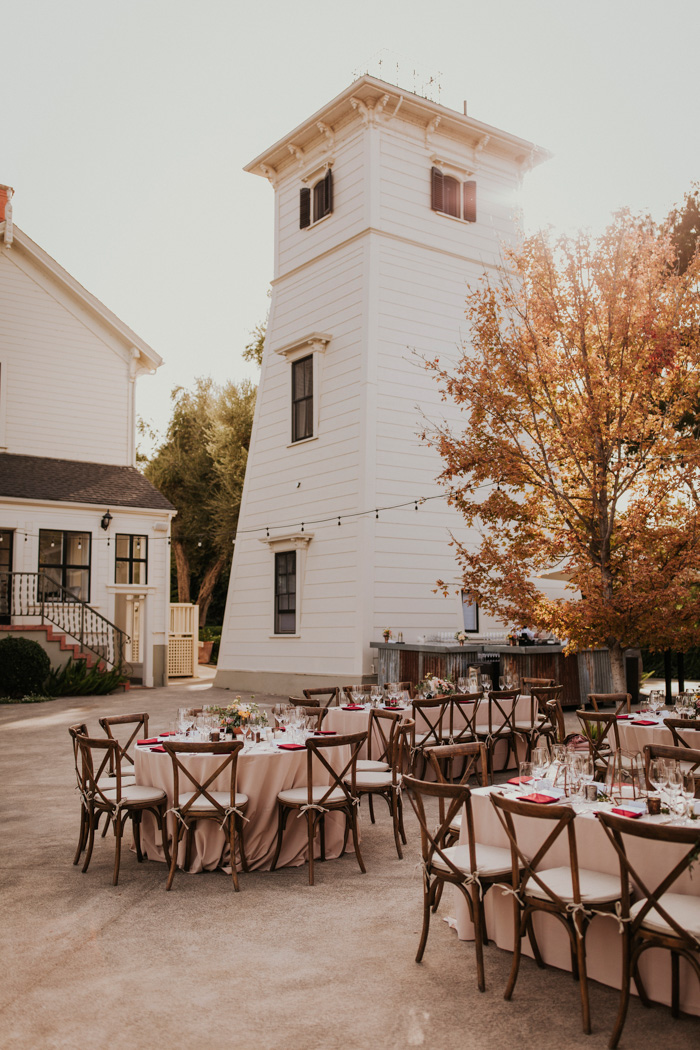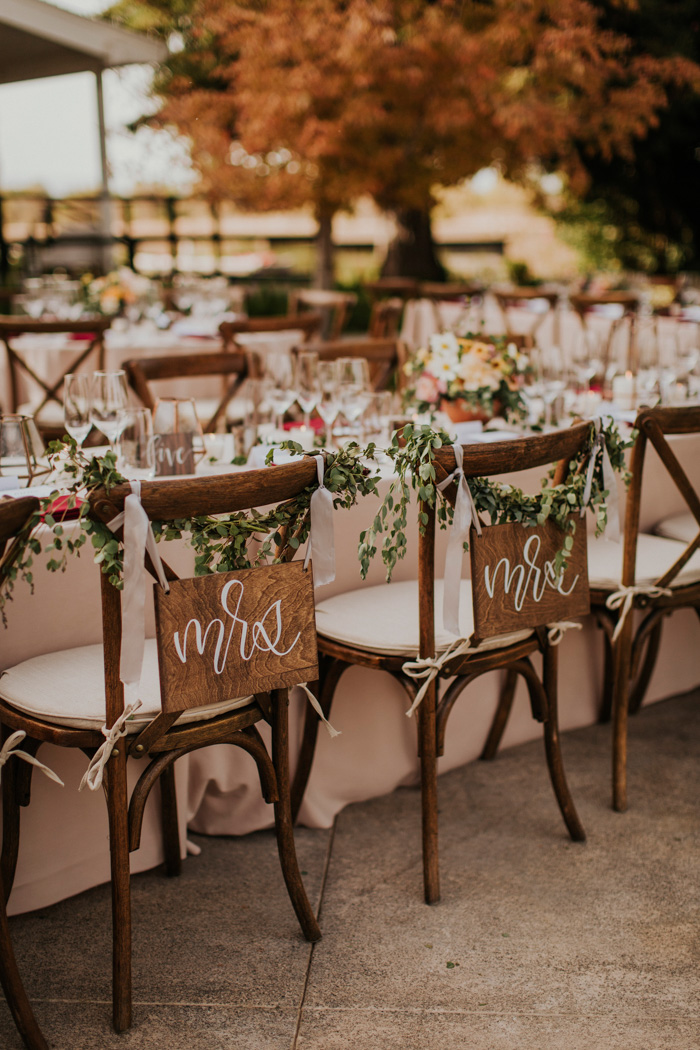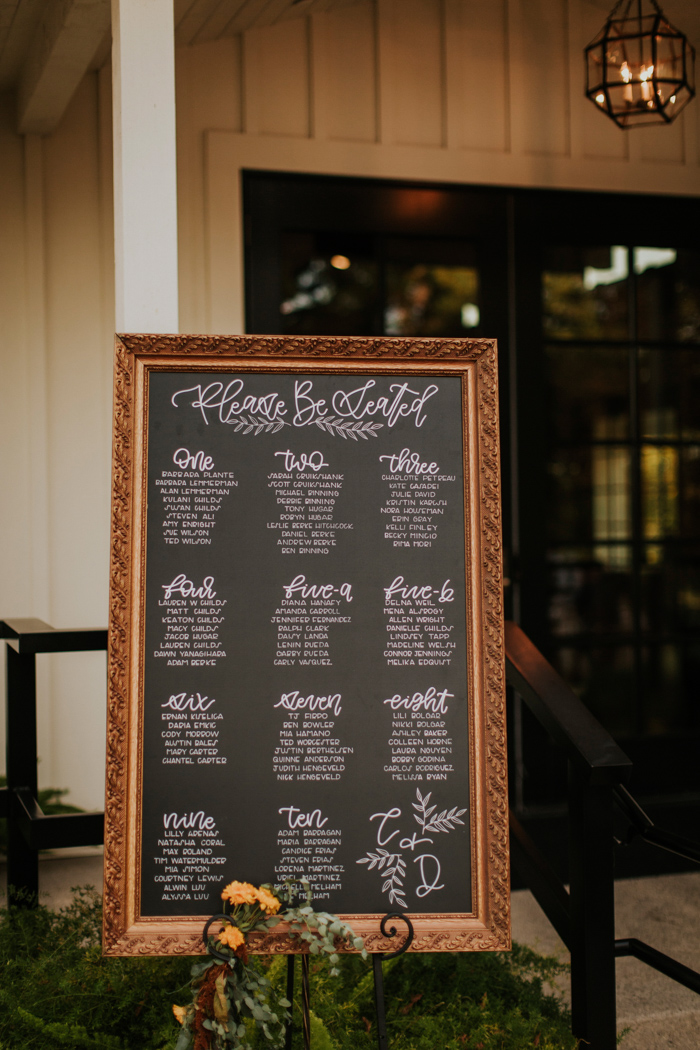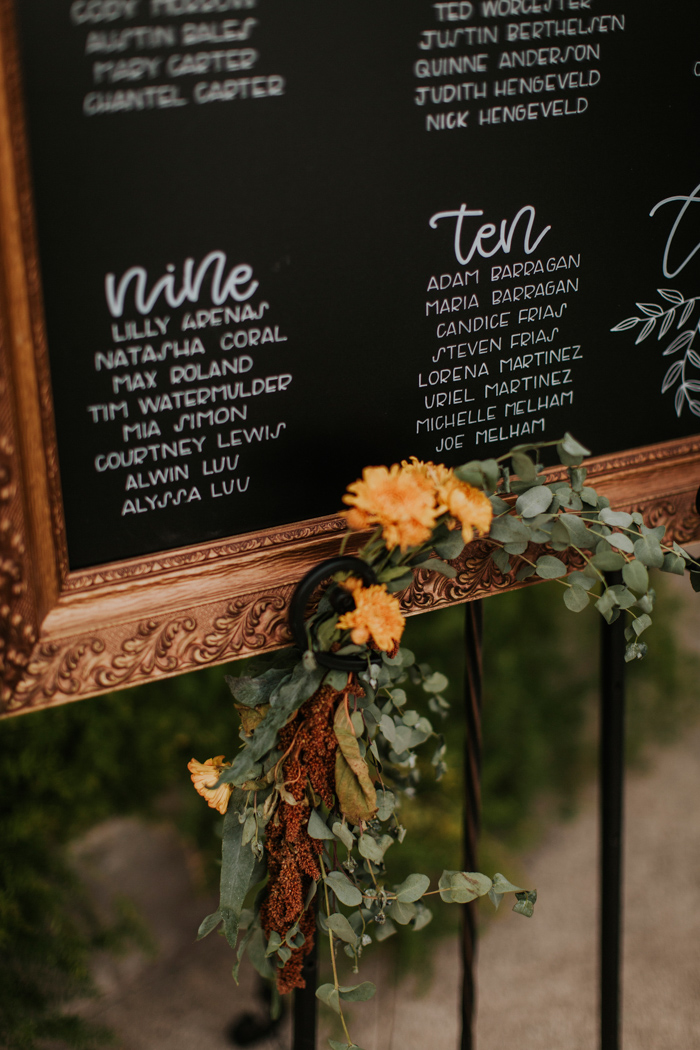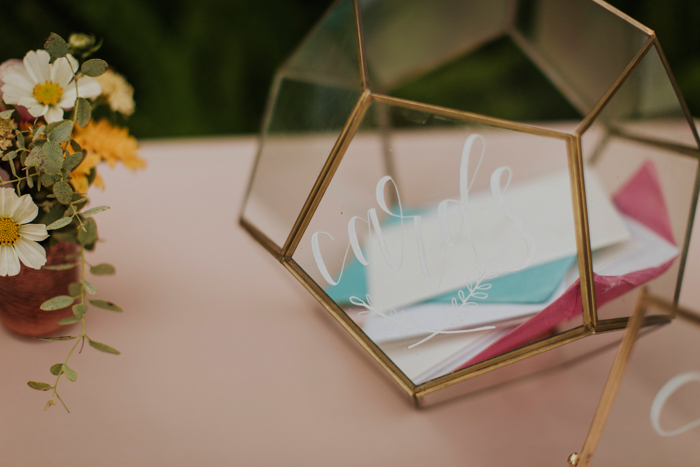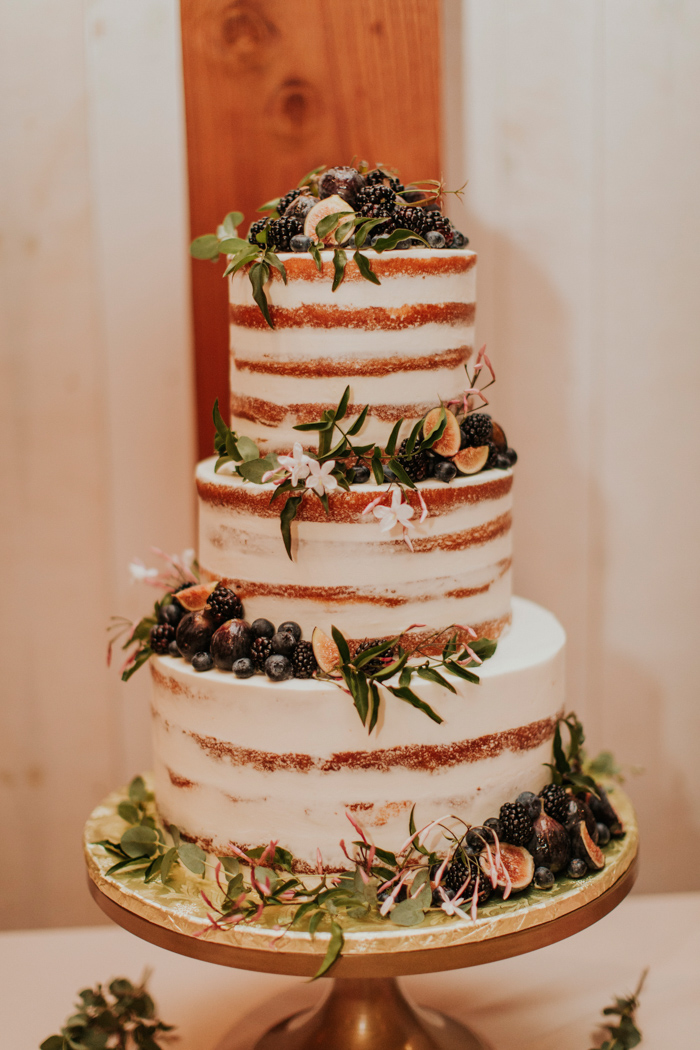 Congratulations to Carly and Danielle, and a special thanks to With Grace & Love Events for sharing this Park Winters wedding with Junebug! Ready for more dreaminess? The love in this Cuffey's Cove Ranch wedding on the Mendocino Coast will take your breath away!