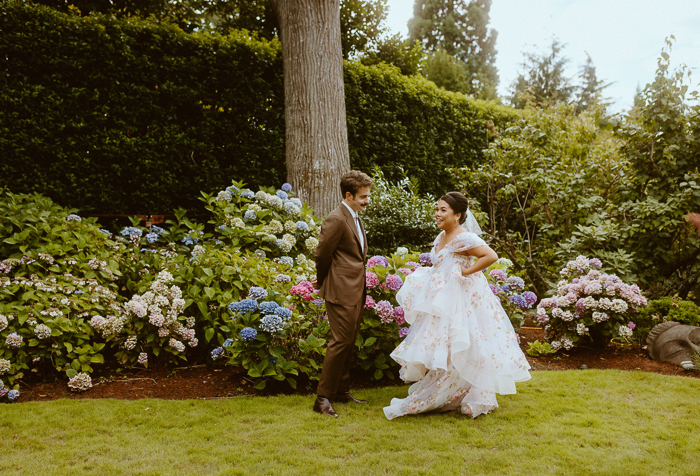 When your childhood home has manicured gardens and lush landscaping, you don't have to look very far for the perfect wedding venue. This was true for Dominique and Patrick when they chose to host their big day at their family's picturesque property in Oregon. And with the combined efforts of all their loved ones, they pulled off a whimsical Portland backyard wedding using a warm color palette, vintage decor, and dreamy florals.
Surrounded by gorgeous flowers and greenery, the natural beauty of the existing gardenscape provided a stunning ceremony backdrop. Flipping the same space into the perfect reception area, they incorporated an elegant tablescape adorned with vintage accents, low arrangements of garden blooms, and taper candles. The pair elevated the dreamy atmosphere by adding string lights above the alfresco setting.
On top of the enchanting aesthetic, the couple tied everything together with their attire. The bride glowed in a romantic tiered off-the-shoulder floral gown. Meanwhile, the groom brought a modern western touch to the occasion with his brown suit with a bolo tie.
Packed with fairytale charm and personal touches, you need to see all the stunning details captured by Carmelisse Photography. Scroll down to know exactly what we're talking about.
The Couple:
Dominicque and Patrick
The Wedding:
Portland, Oregon, United States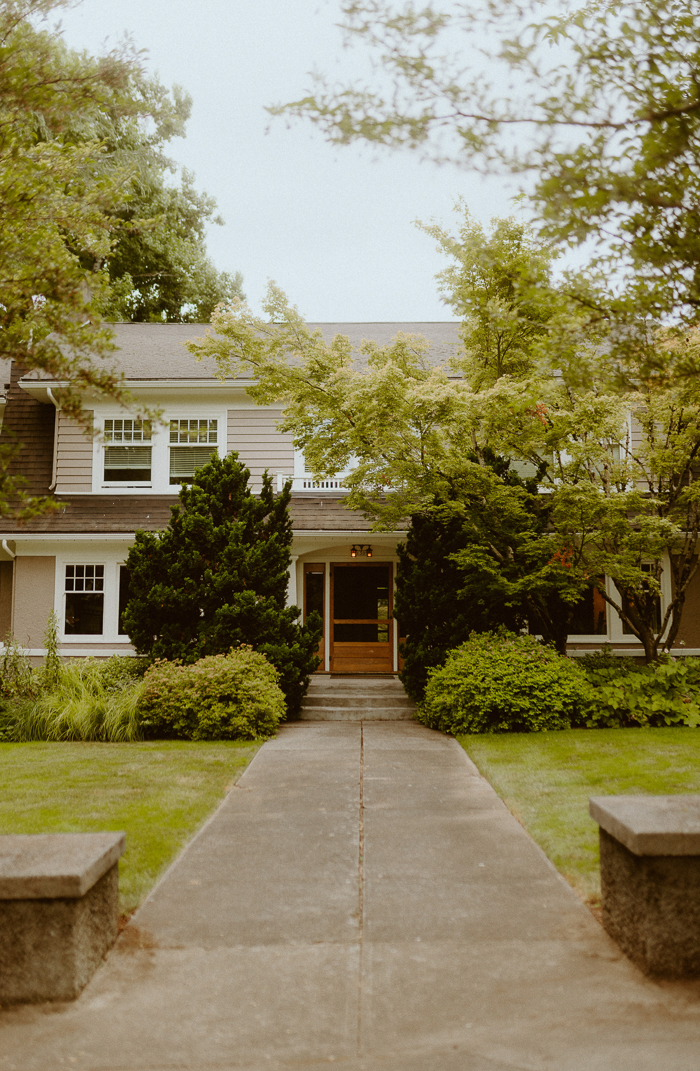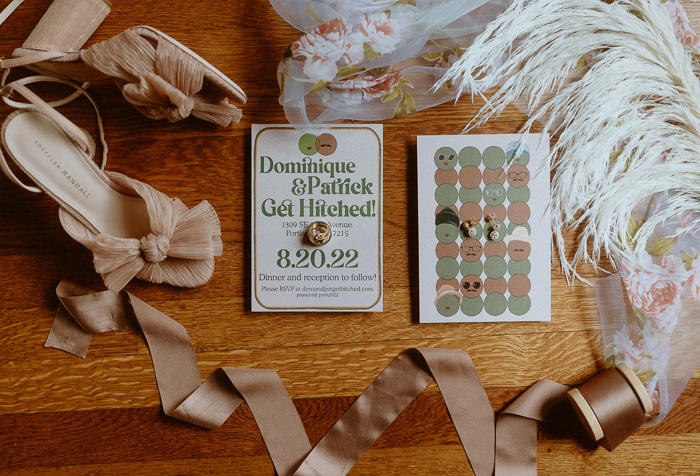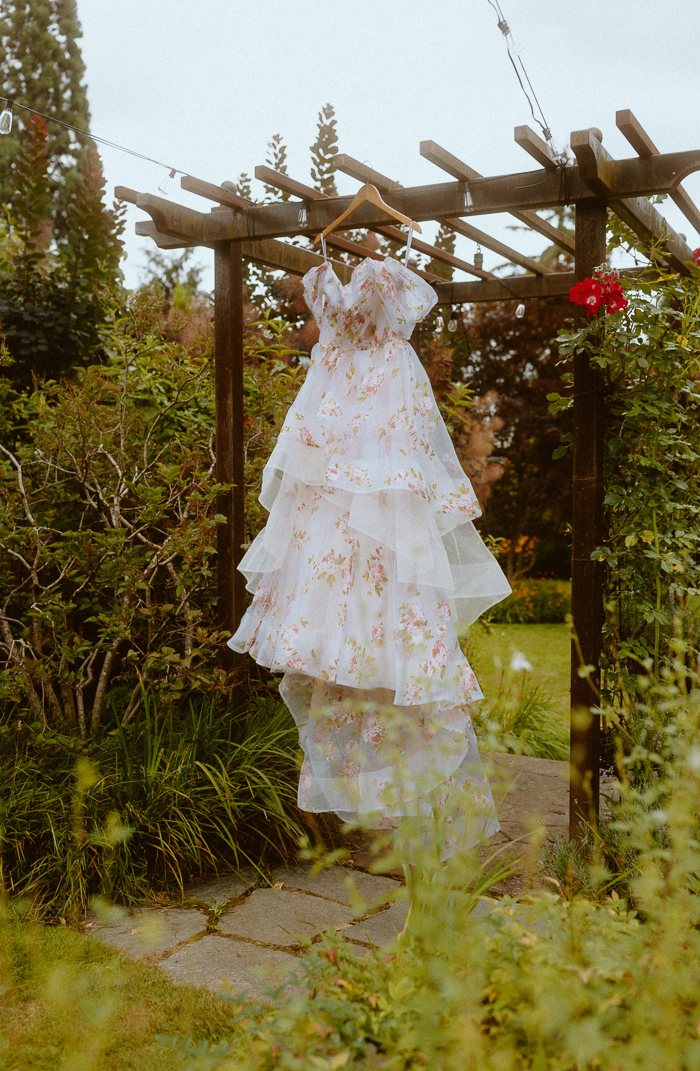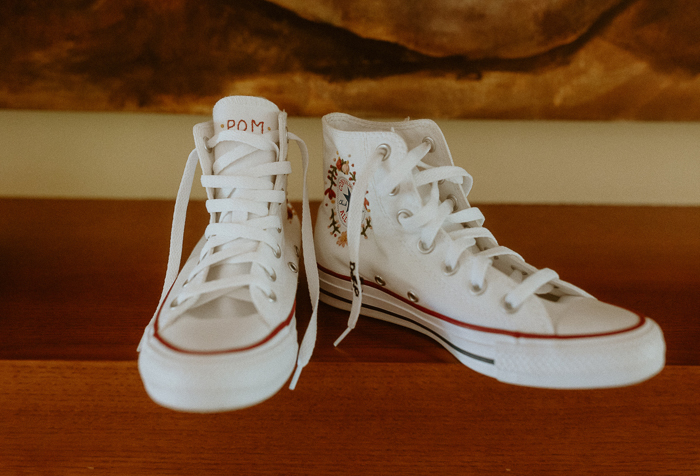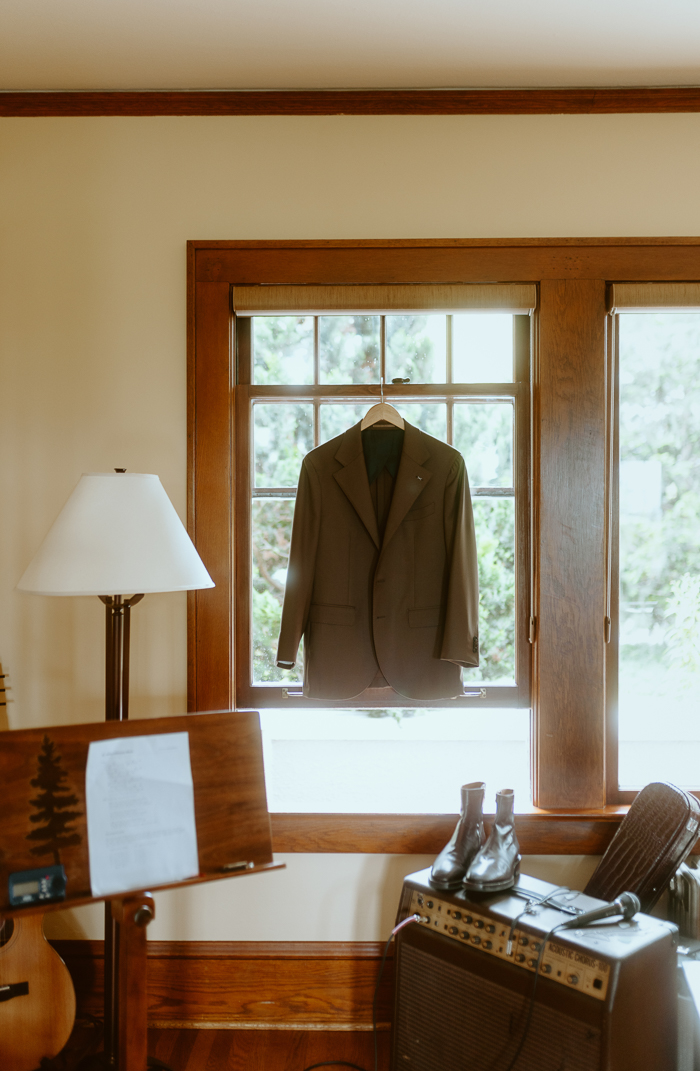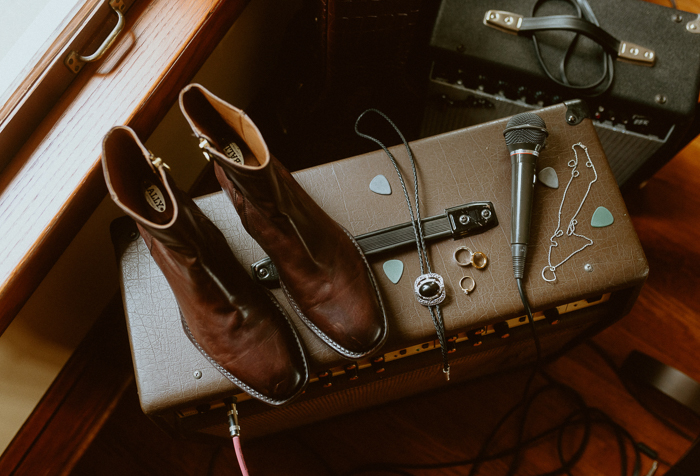 How Their Portland Backyard Wedding Came To Be
We had the perfect venue, Patrick's childhood home in Portland, which had the most charming backyard for the occasion. We wanted a whimsical but elegant garden wedding with a terracotta color palette with touches of gold. We were lucky that Patrick's parents' home is naturally so beautiful with its landscaping and flowers, so we just tried to play off that. In addition to the lush greenery, there were incredible sculptures throughout the backyard and used them to mark the altar. Once the ceremony was over, we had everyone move to the upper section of the backyard for the cocktail hour among the beautiful hydrangeas, which made for a naturally beautiful backdrop. We flipped the same space for the reception to have all the tables. On each table, we included a terracotta runner, floral centerpiece, gold candlesticks, and funky vintage frames with the table number that we had thrifted weeks leading up to the wedding. And lastly, I can't forget that the entire space was under fairy lights that our wedding party helped us hang up the day before. Truly a team effort.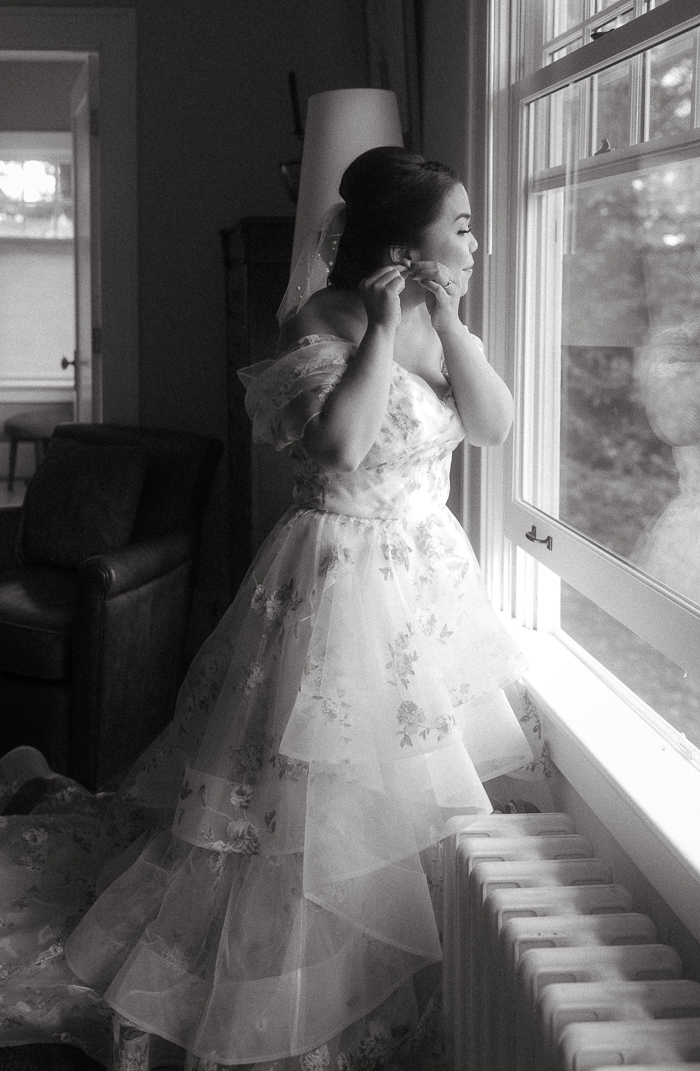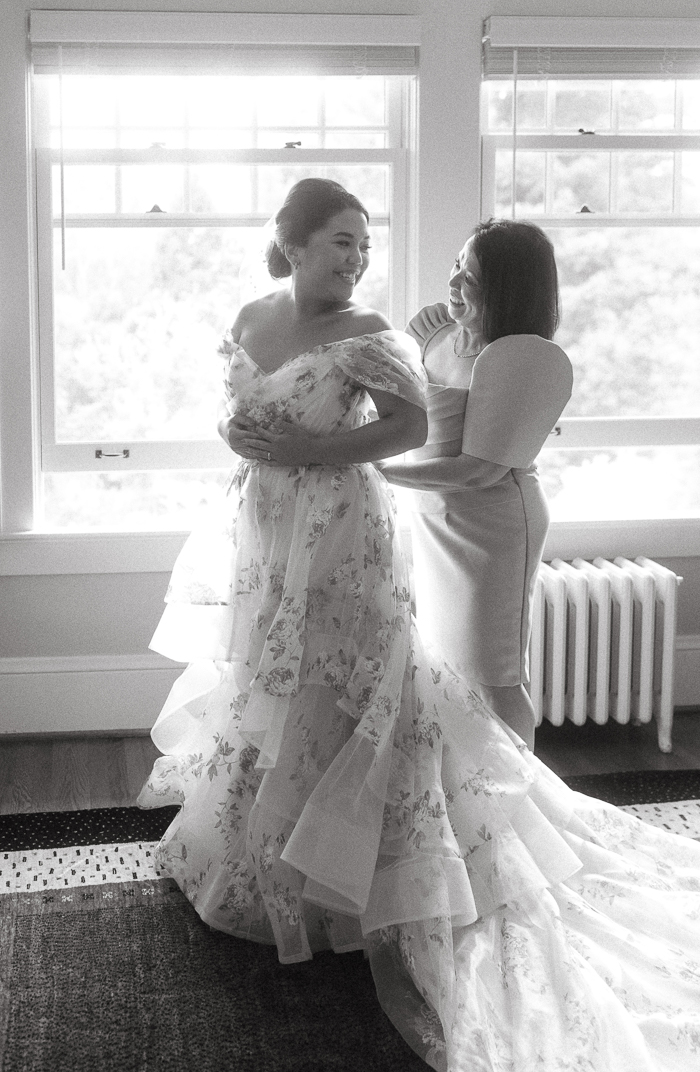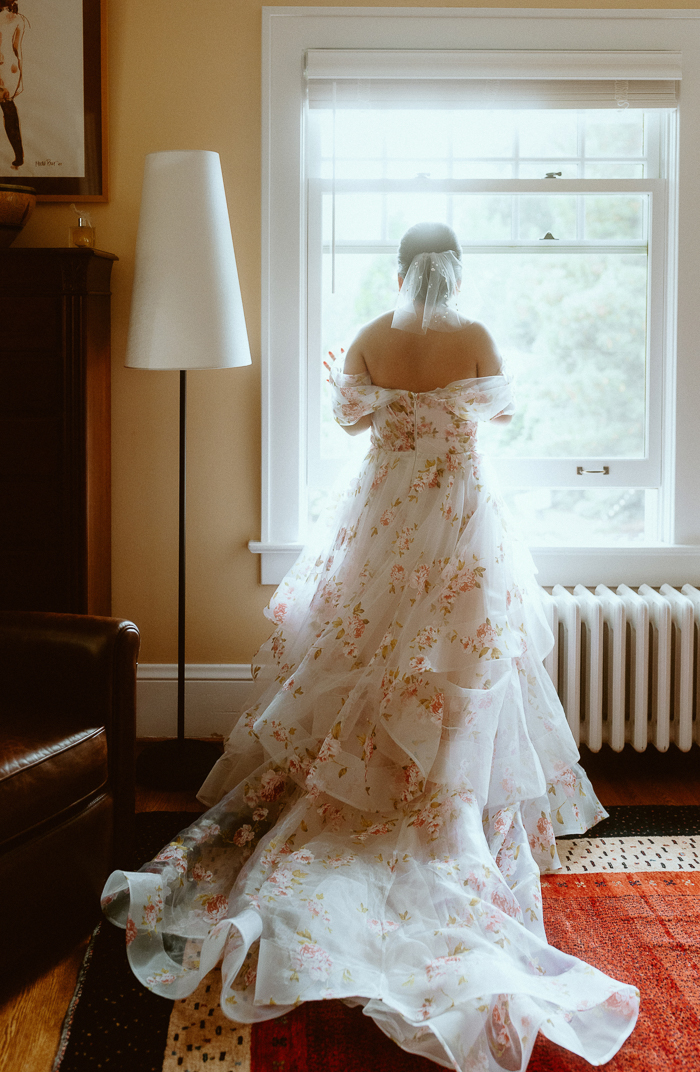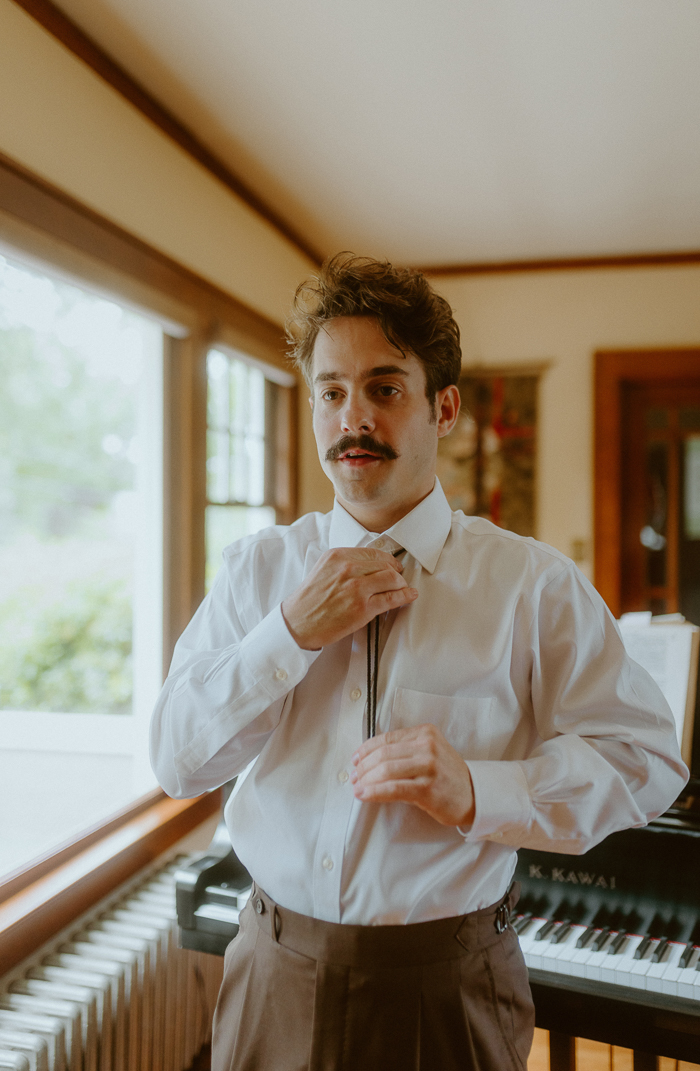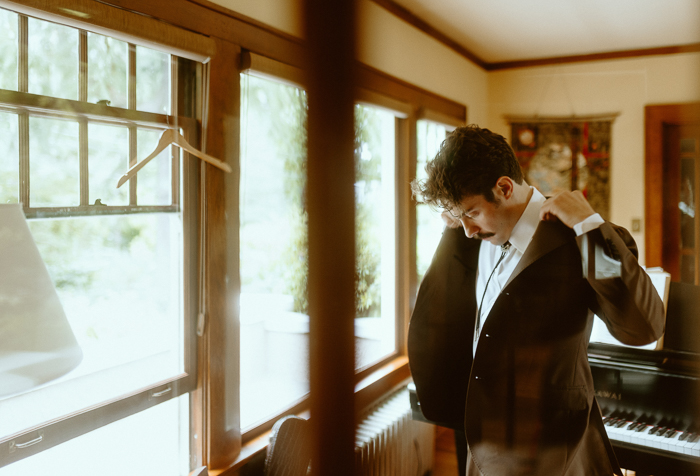 They Had A Sing-Along Surprise During Their Ceremony
Our ceremony perfectly balanced sentimentality and humor, and we felt deeply connected to each other and our community. Whenever I feel ungrateful or frustrated, I think back to our ceremony and know that we're incredibly fortunate and must be on the right path. At the end of our ceremony, we surprised the guests by singing "Always Be My Baby" by Mariah Carey. Lyrics to the chorus were placed on everyone's seats, but they didn't anticipate that I had a karaoke mic with a built-in speaker, and the entire wedding party sang along as we processed down the aisle. It was truly a party once everyone caught on and started to sing along as well.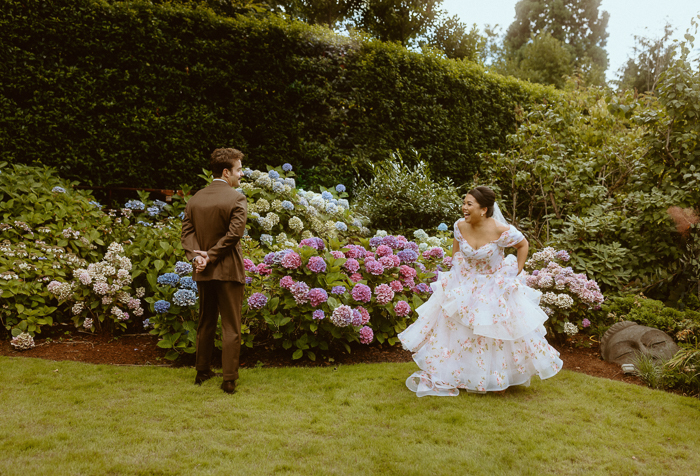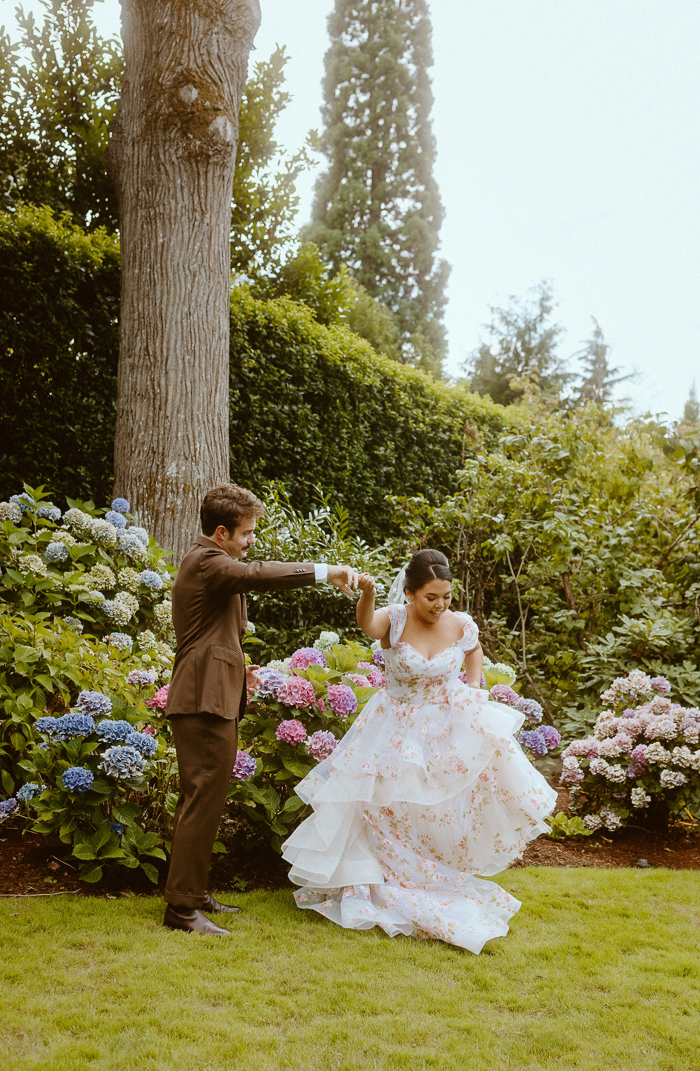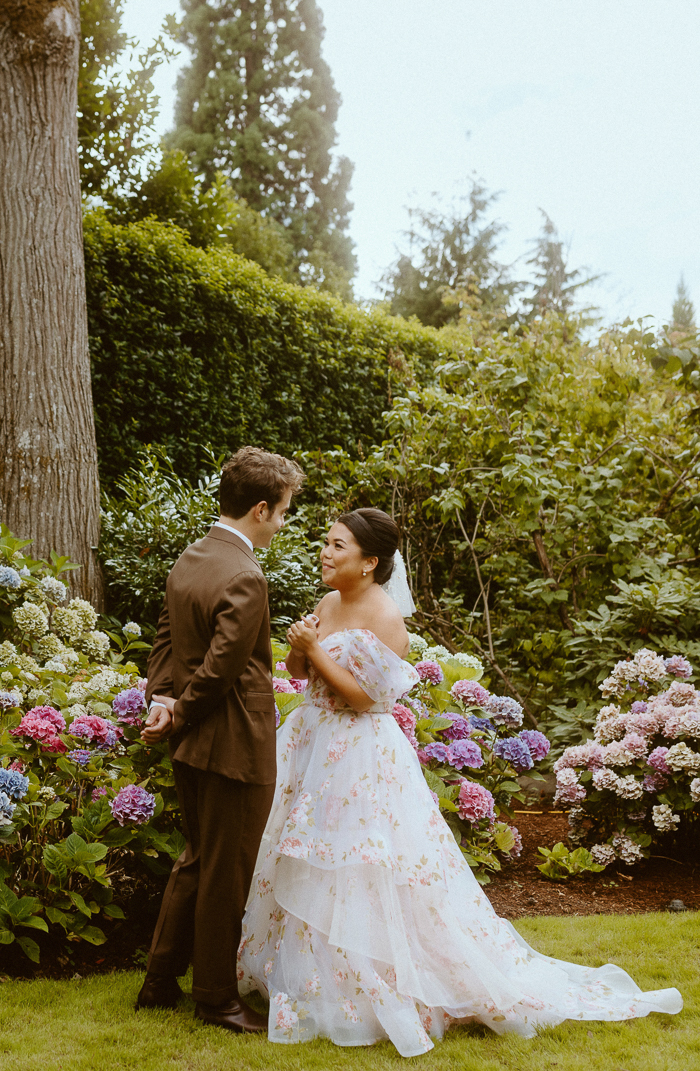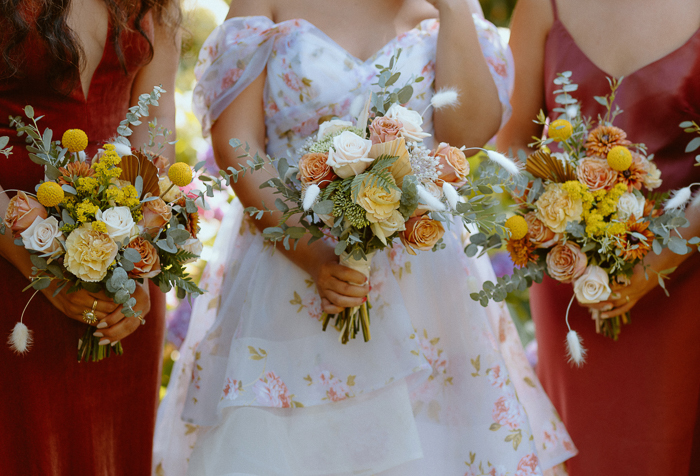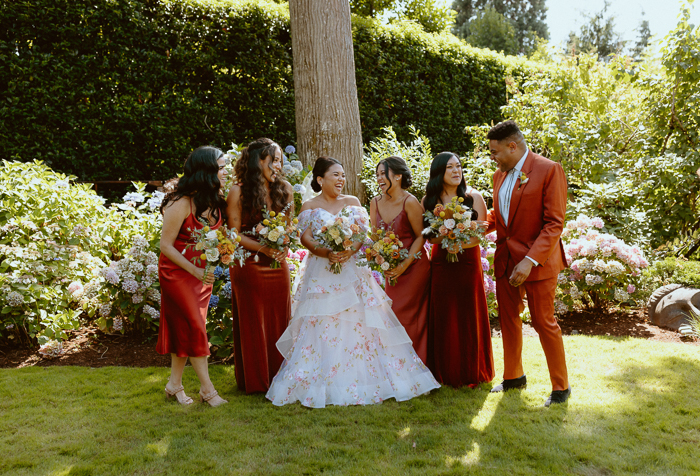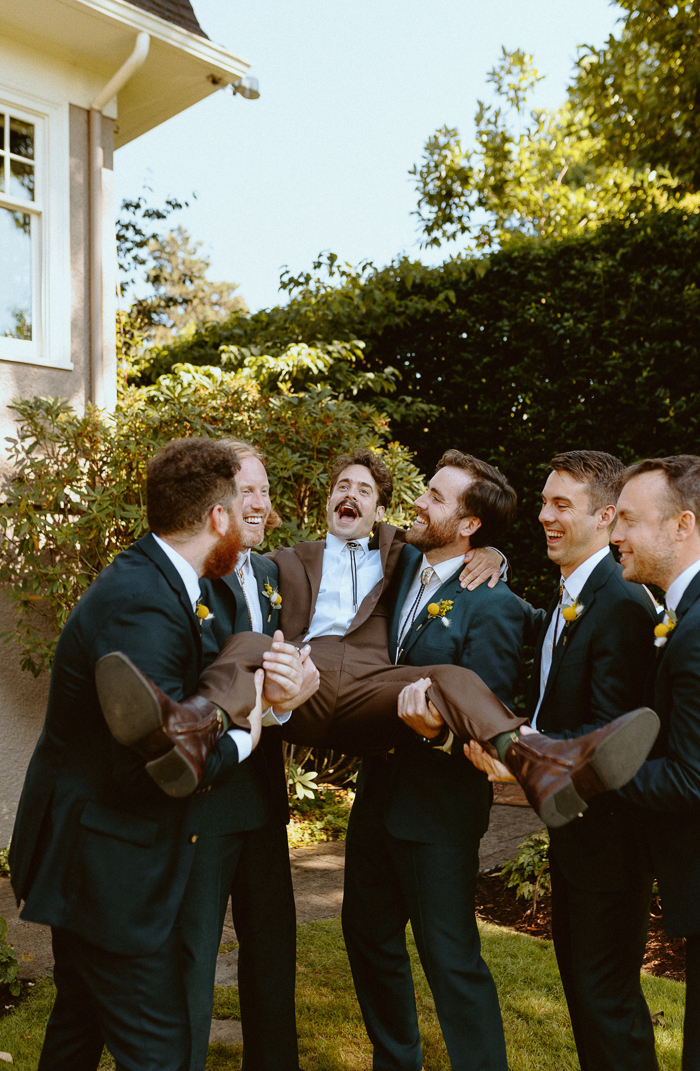 Advice From The Newlyweds
My number one wedding pet peeve is the combination of low volume and bad mic technique. Making the ceremony inaudible is so frustrating but common so it's important to ensure that the microphones are loud enough. And our second piece of advice is to remove traditional elements that don't speak to who you are as a couple and only keep the heartfelt ones. The shorter and more emotionally resonant, the better it is when it comes to the ceremony and the wedding as a whole. Lastly, don't be afraid to be truly vulnerable and speak from the heart in your vows.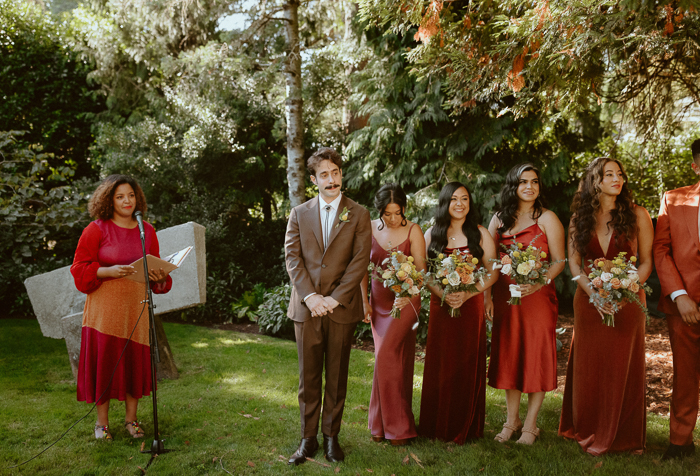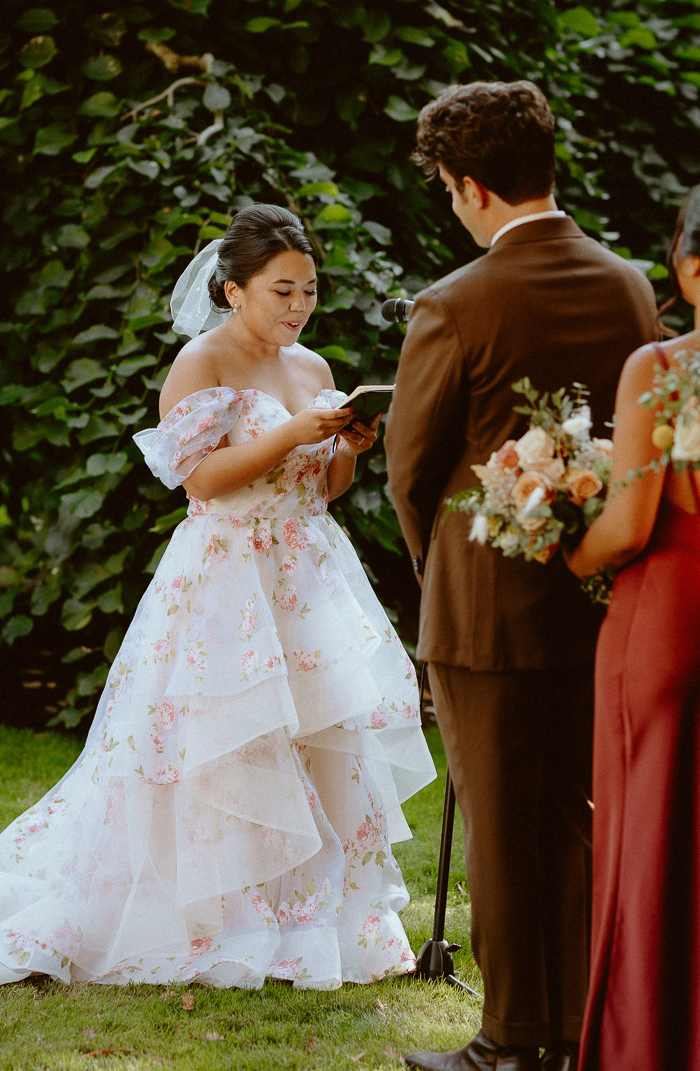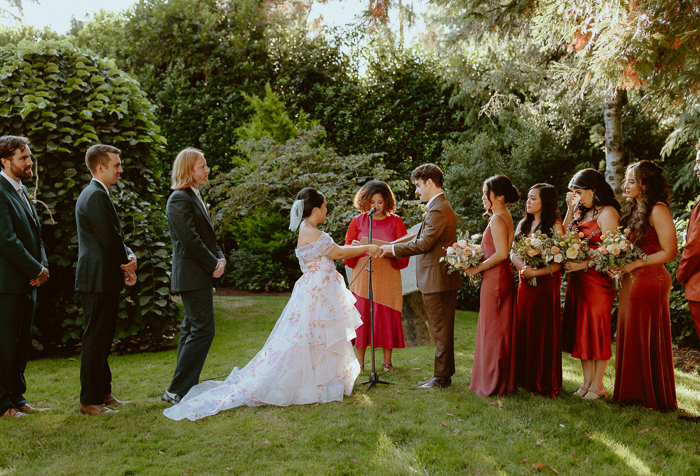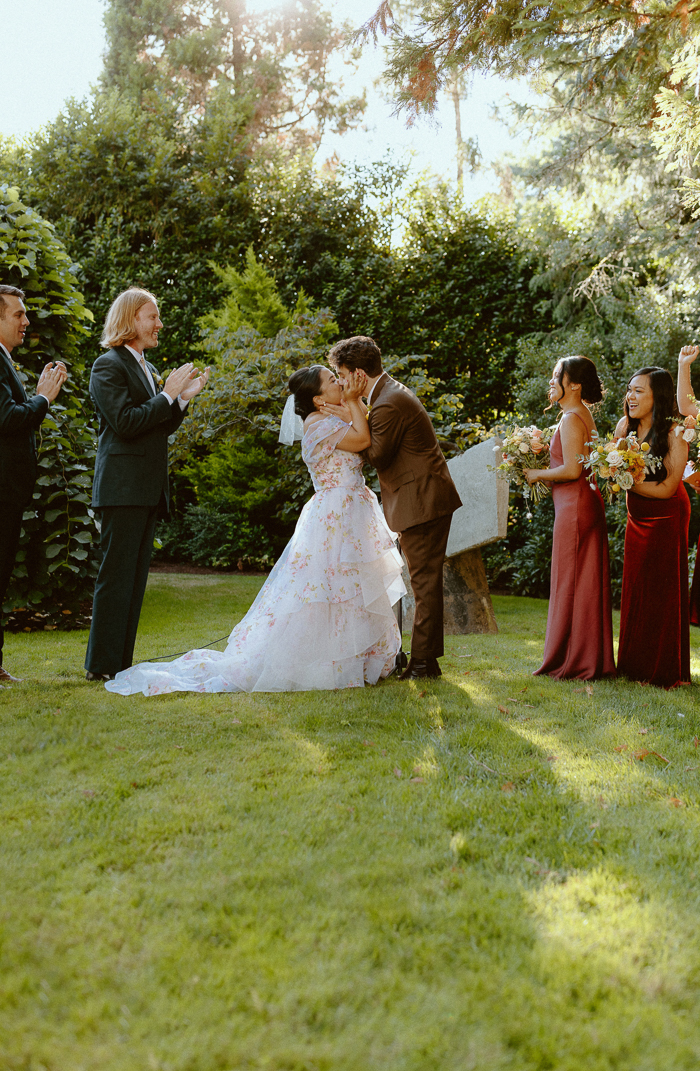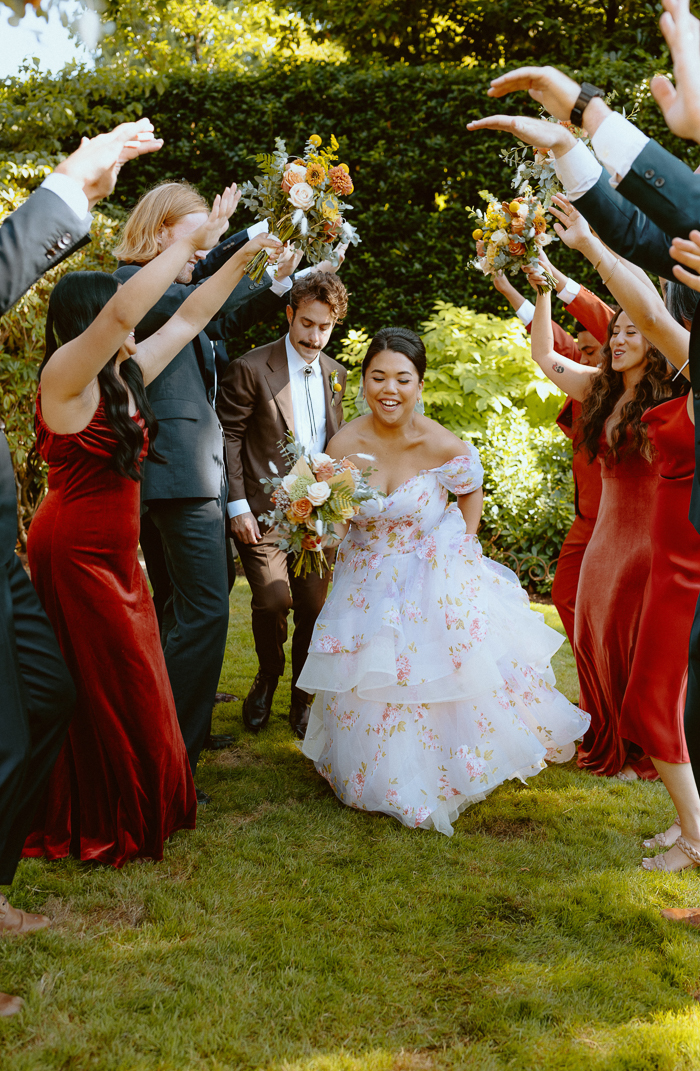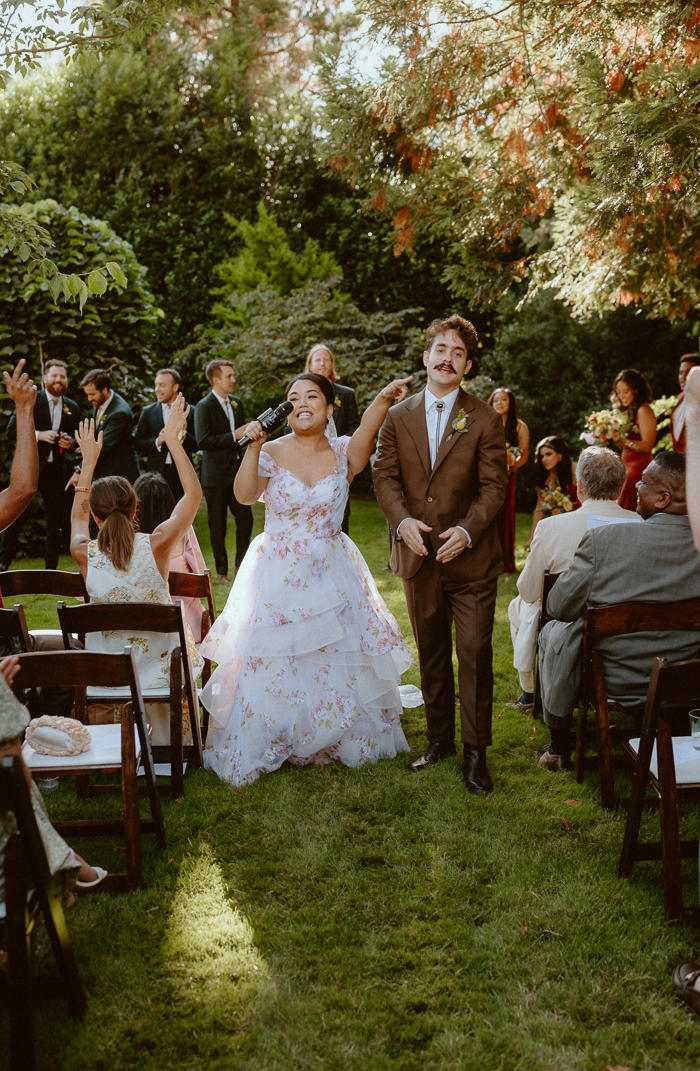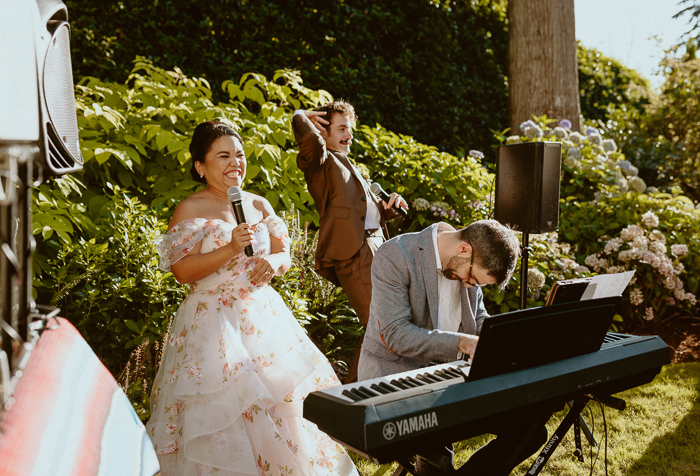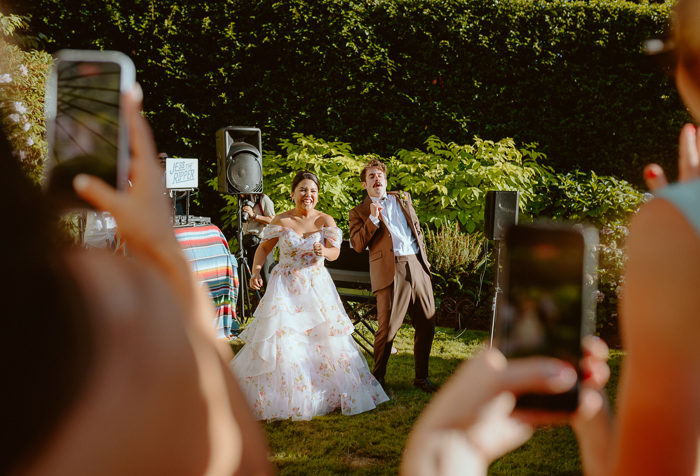 Serving Their Favorite Food And Dessert
The food felt very special and specific to us. Our Filipino caterer, Tambayan, served up some classic dishes. Taqueria Los Puñales, our taco vendor, also made fresh tortillas on the spot. We were adamant about having ice cream since that is our favorite dessert, so we had to have a local ice cream truck, The Mobile Scoop.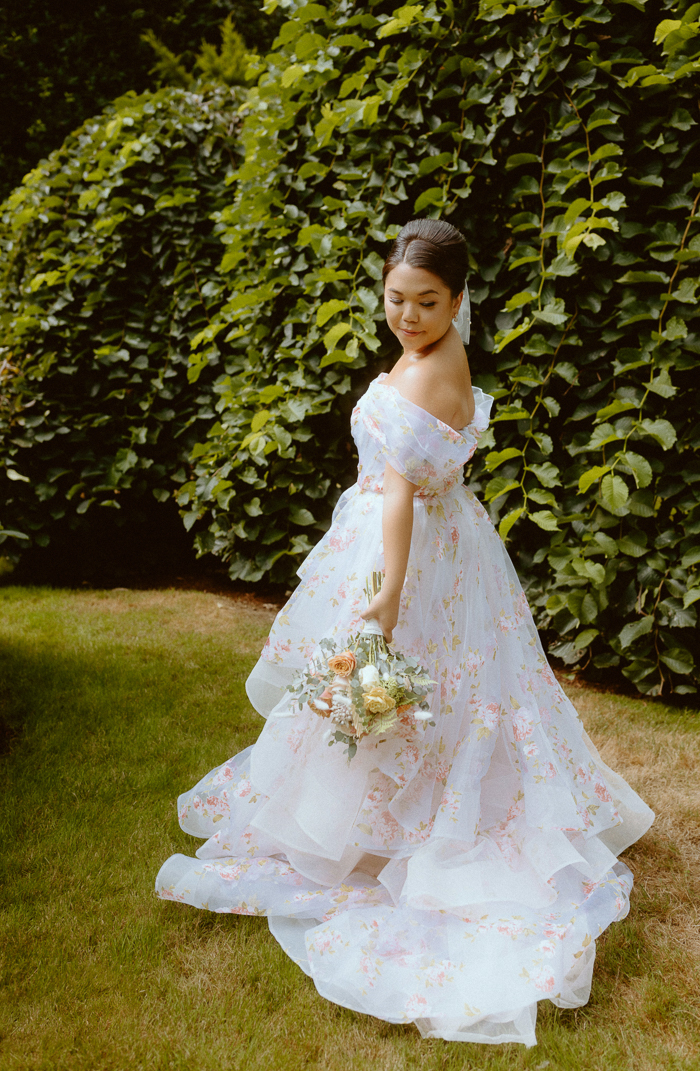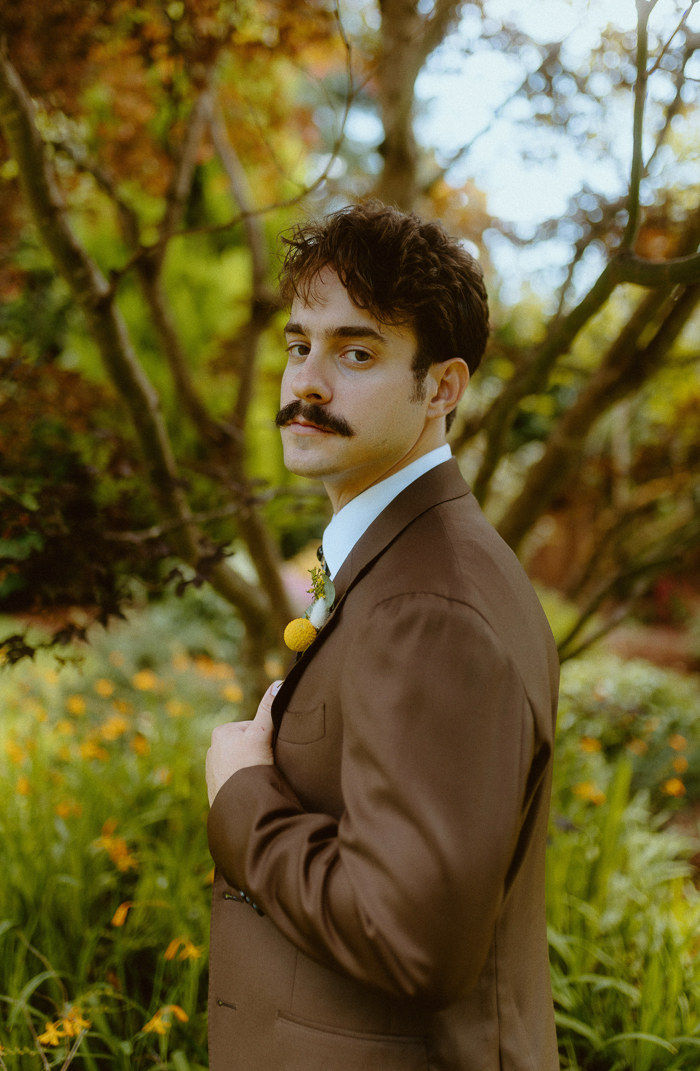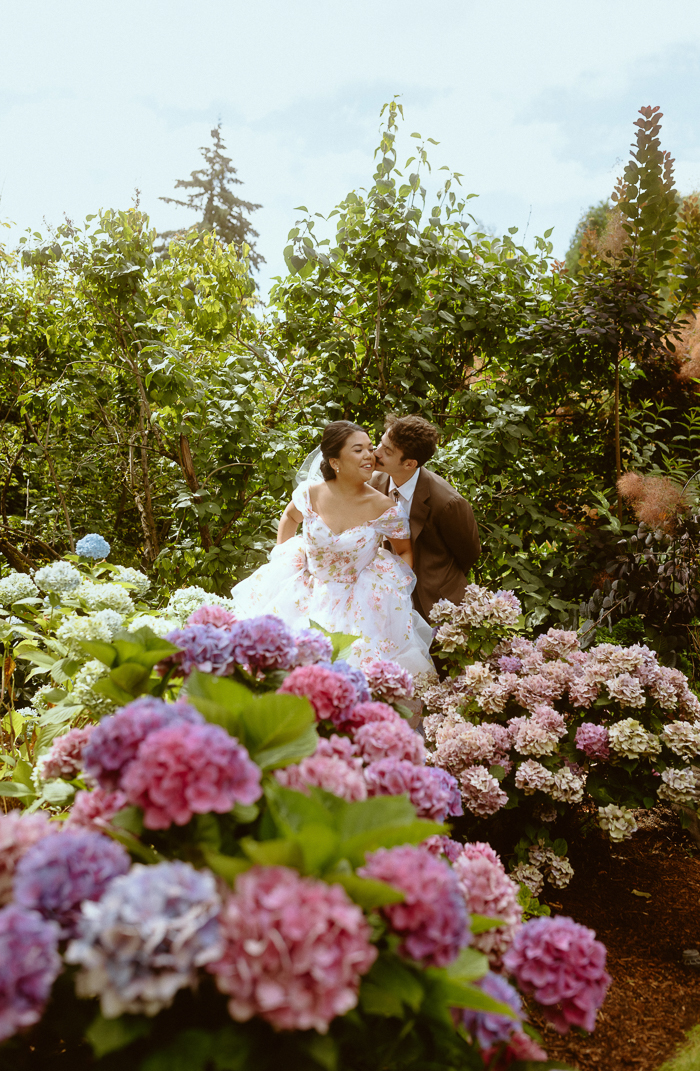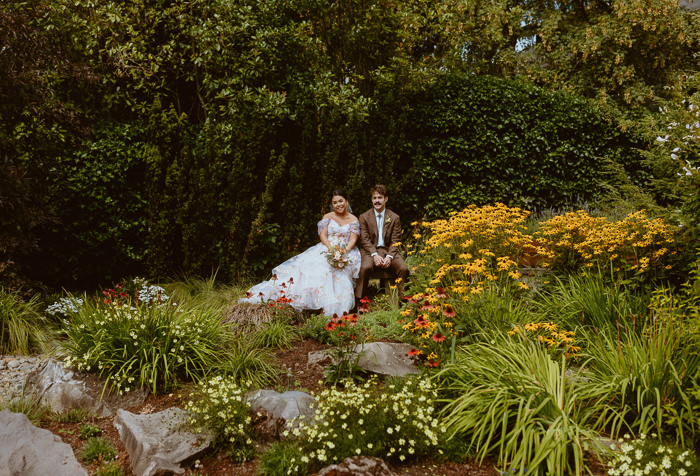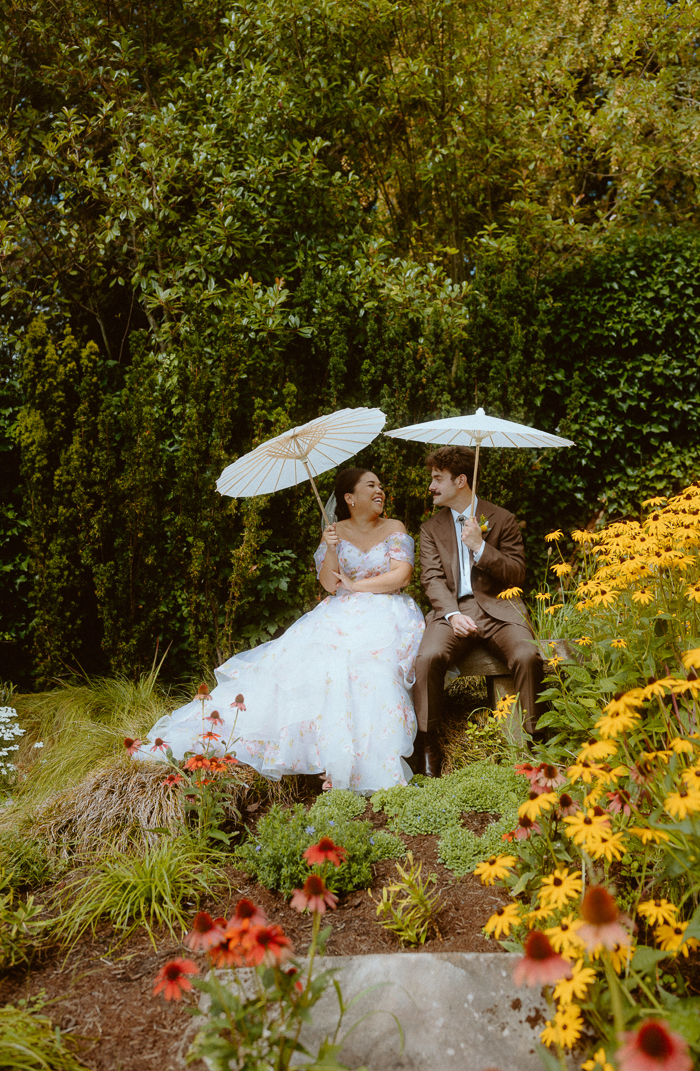 They Added A Personal Touch By Singing Along To Their First Dance Song
I loved every part of the dance floor, including our first dance and song. We decided to add our own spin on it and sang Adele's "Make You Feel My Love" accompanied by our good friend Grant on the piano. It then led into Evelyn "Champagne" King's "Love Come Down," played by our incredible DJ Jess The Ripper.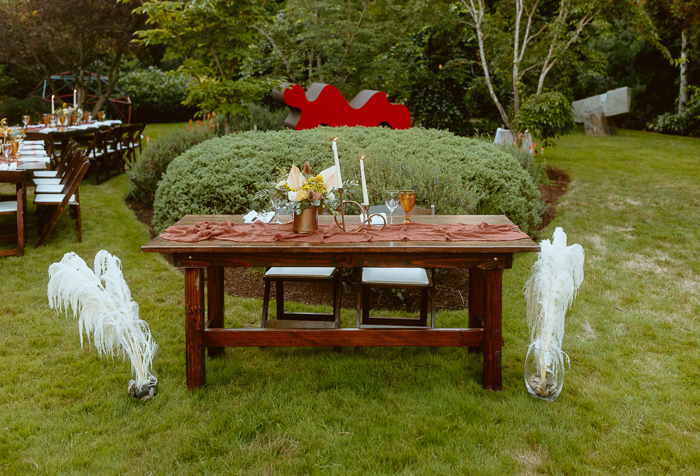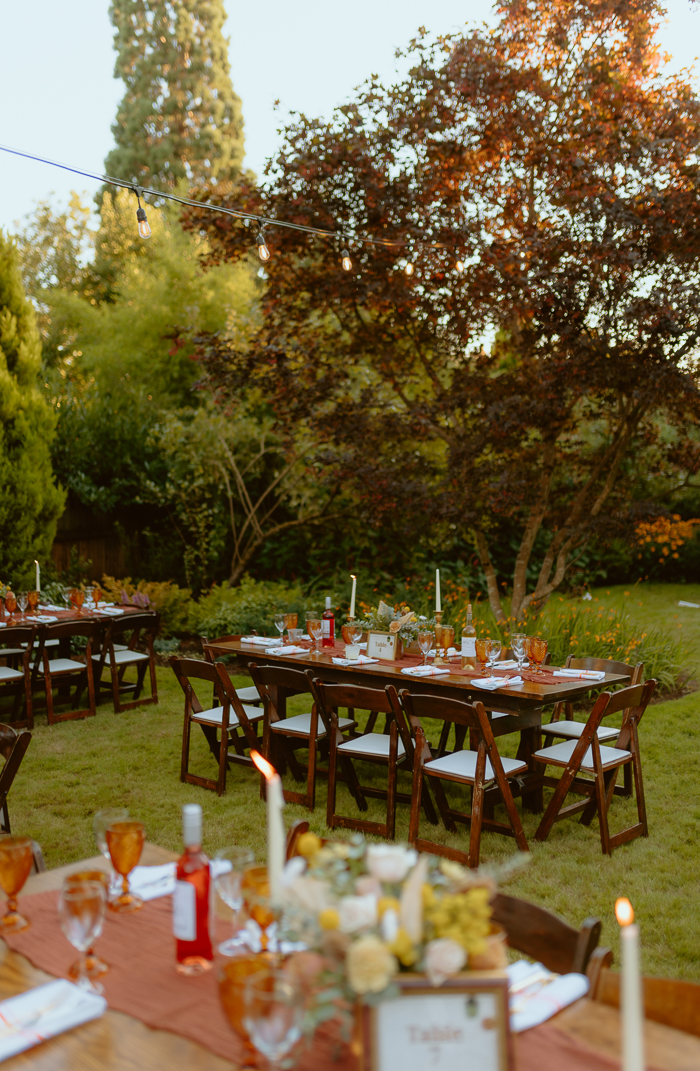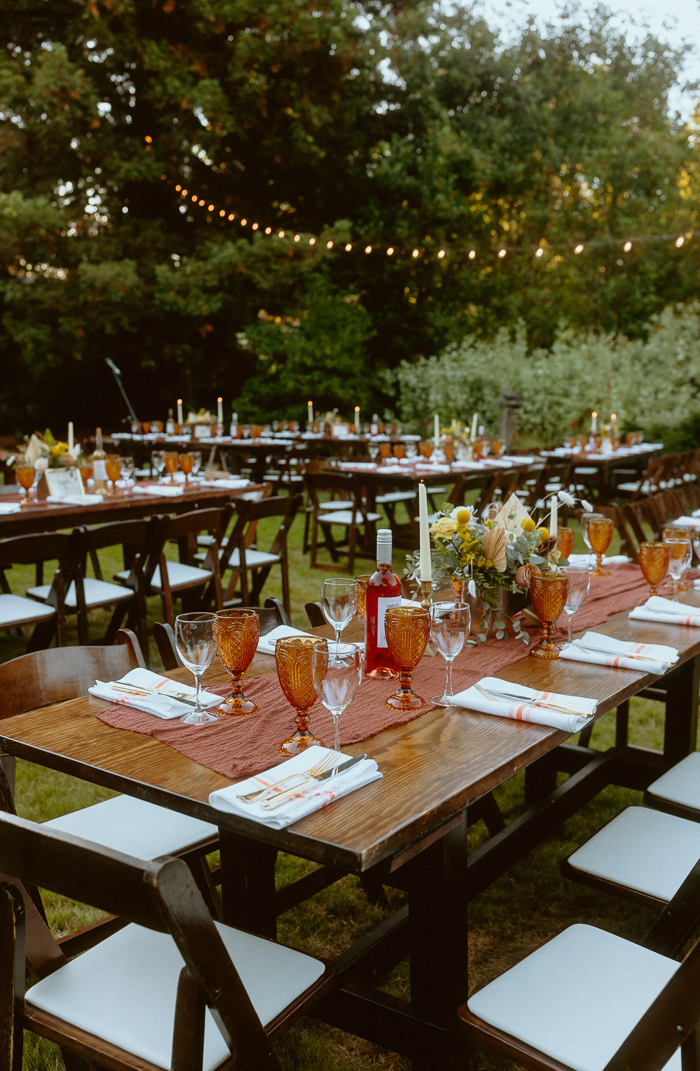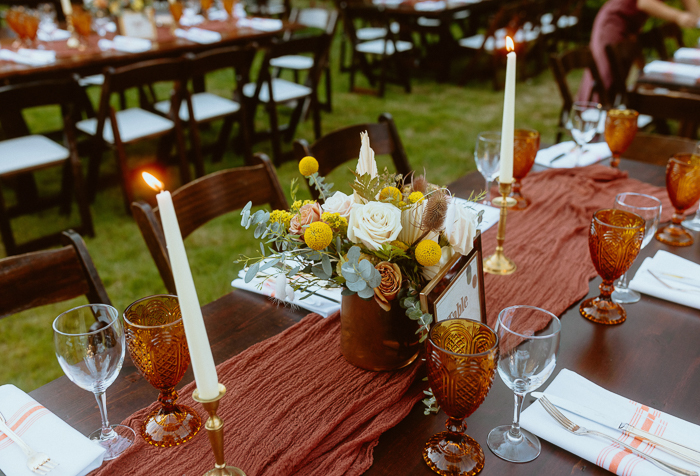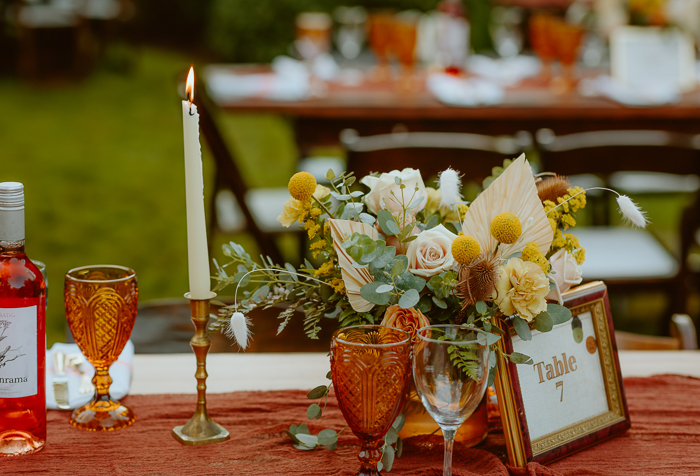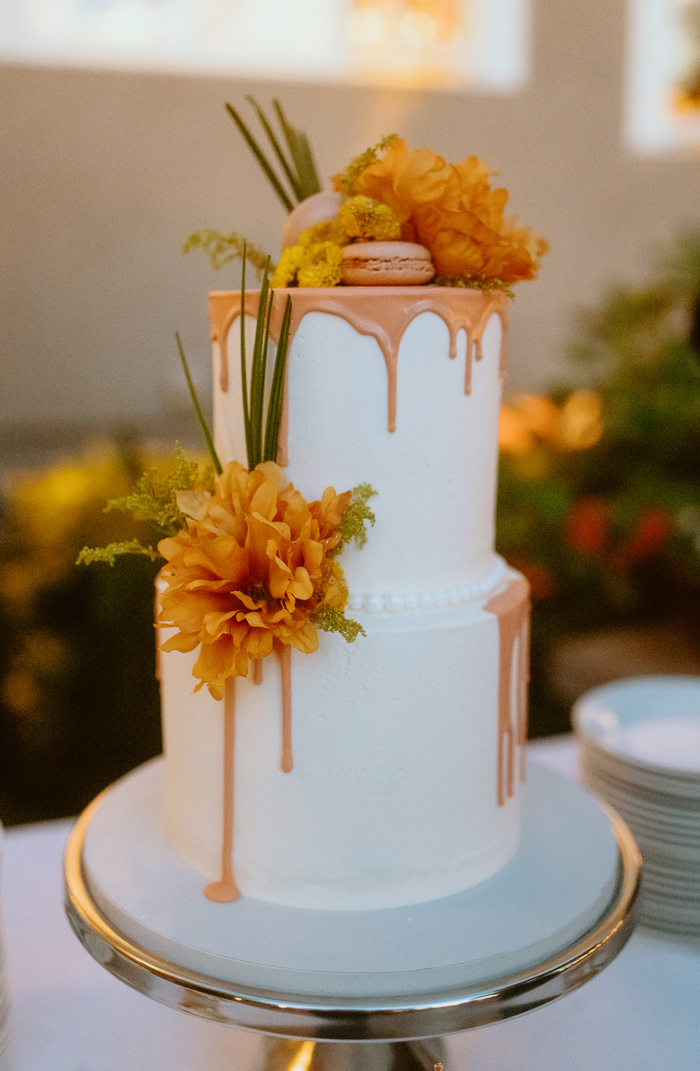 They Successfully Pulled Off A Memorable Portland Backyard Wedding With Help From Their Loved Ones
I am proud of the DIY aspects and how we pull them off with the help of our family, friends, and wedding party. Everyone pitched in, whether it was setting up tables, chairs, and twinkle lights to squeezing hundreds of limes for our specialty margarita cocktail. It was a team effort, and we felt all those personal touches throughout the day.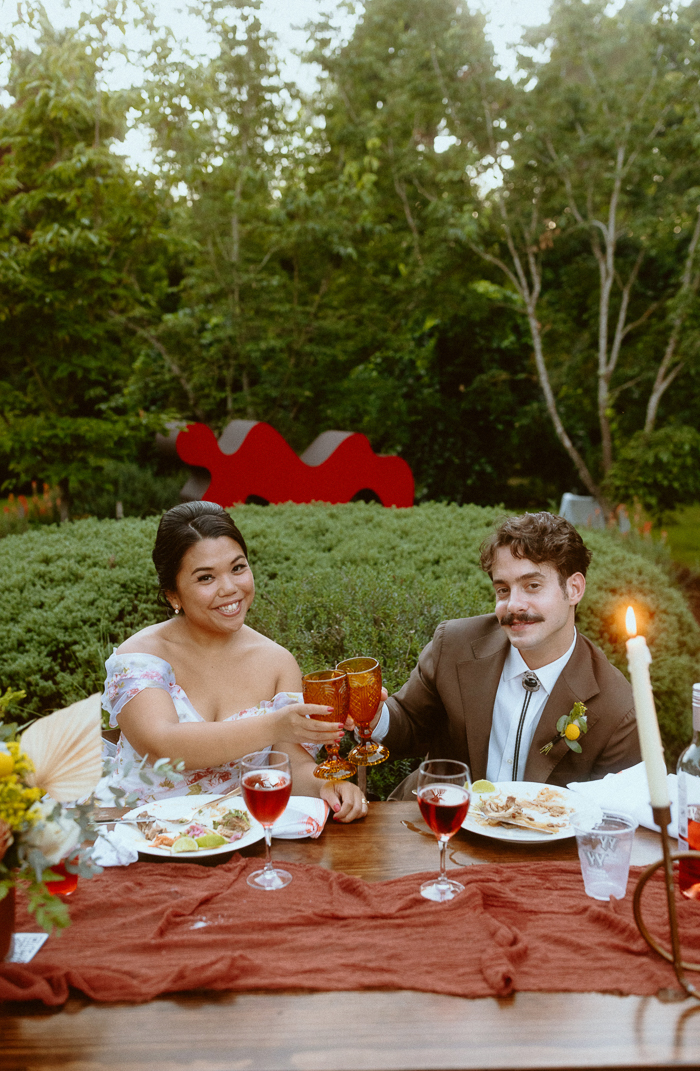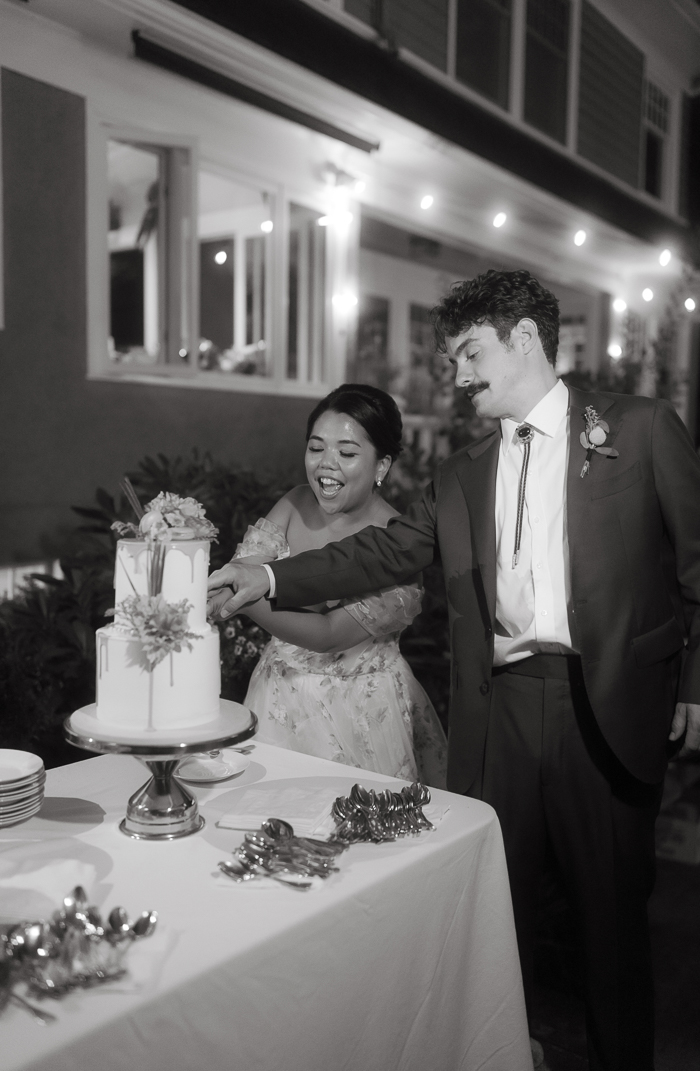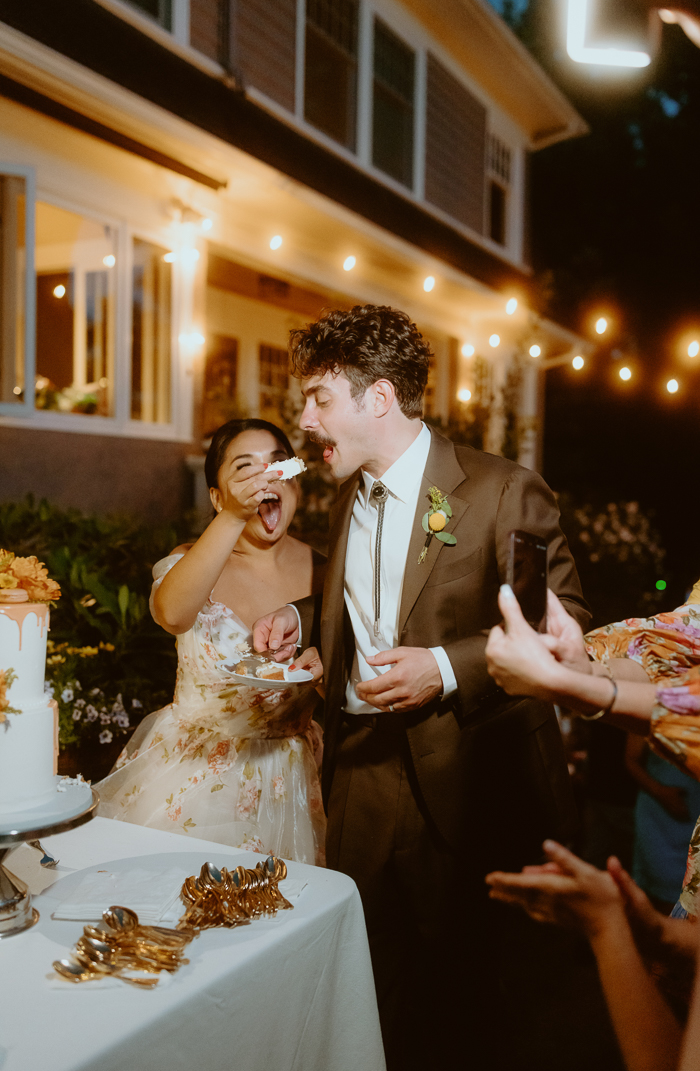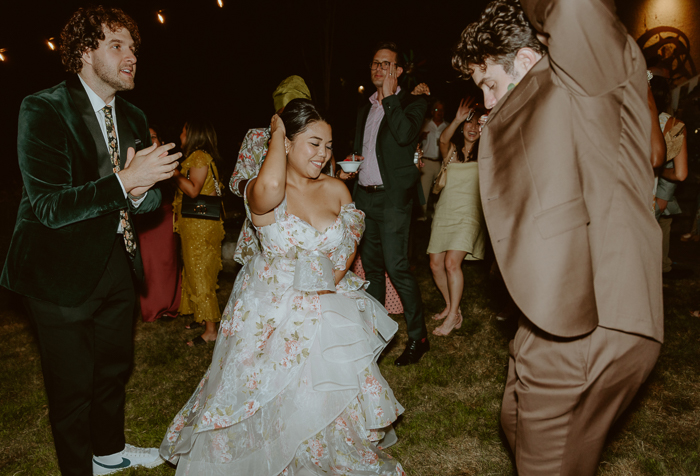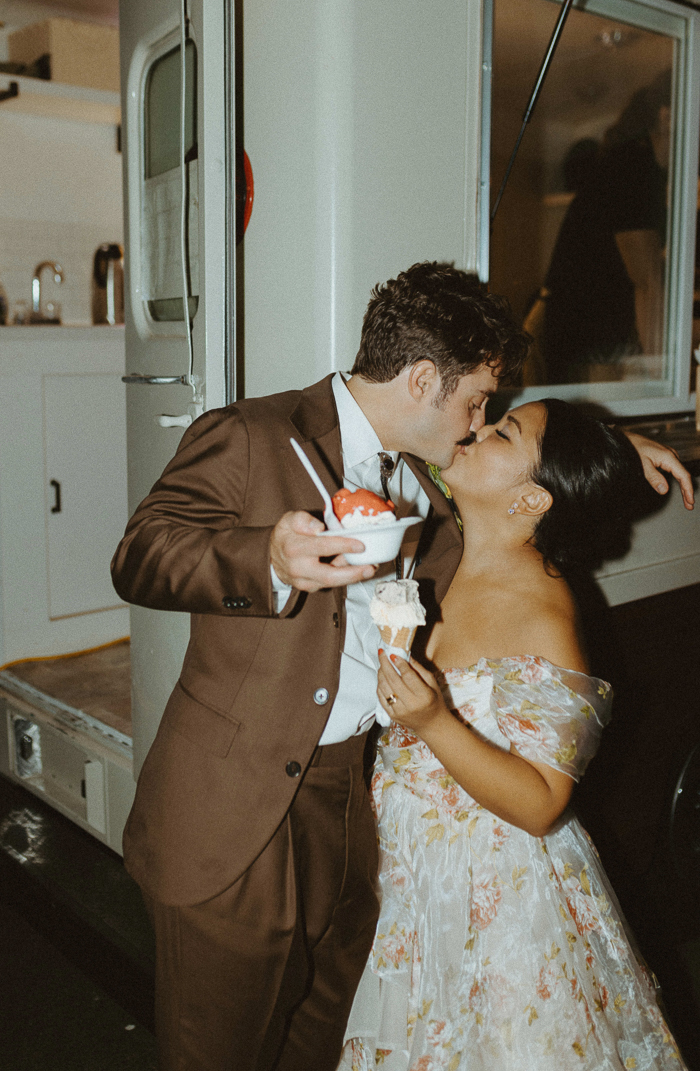 Congratulations to Dominique and Patrick on their whimsical garden Portland backyard wedding. And a big thank you to Carmelisse Photography for capturing and sharing this dreamy, inspiration-packed celebration with us.
An open-air affair like this allows for limitless floral and decor ideas for your ceremony and reception. Whether you arrange your wedding in your own backyard or at a garden venue, plan the perfect outdoor wedding of your dreams by checking out our guide to hosting a backyard wedding.