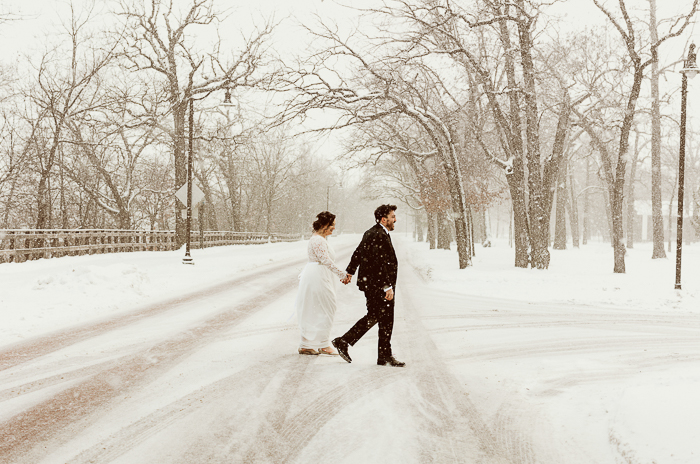 When Amanda and Bret got engaged in January of 2020, they had no idea that a global pandemic would stop them from tying the knot on New Year's Eve later that year. Much like many other couples all over the world, the couple was forced to postpone their wedding. Luckily, they didn't have to give up their dream of having an NYE celebration.
With the help of planner This Love Weddings, the two said "I do" hours in a ceremony complete with candles and cafe lights galore, hanging florals and greenery, and small winter touches like wreaths and Christmas trees. The reception at The Varsity Theater that followed featured art deco signage, faux snow, and gilded gold details. Once the clock struck midnight, the newlyweds and all of their friends and family gathered in a circle to sing "Auld Lang Syne" and kick-off 2022 in one of the most memorable ways possible.
From the emotional first look to the snowy portraits in the heart of a Minnesota storm, Junebug member Adrian Steinbach did an amazing job of capturing all of the details of this vintage-inspired affair. Keep scrolling to take a step back in time and get inspired for your very own NYE nuptials.
The Couple:
Amanda & Bret
The Wedding:
The Varsity Theater, Minneapolis, Minnesota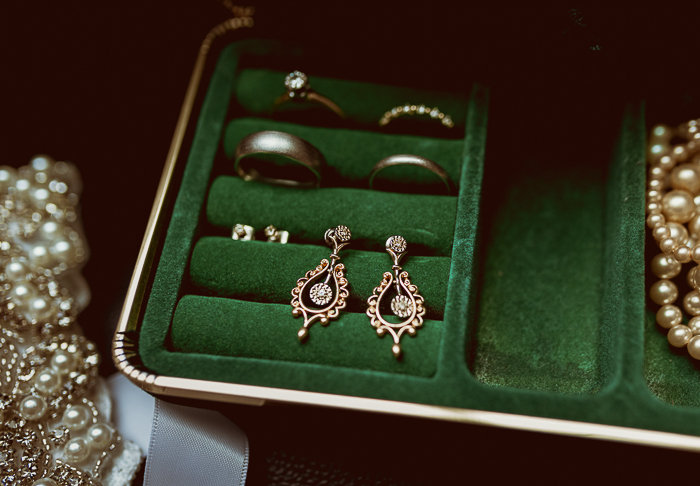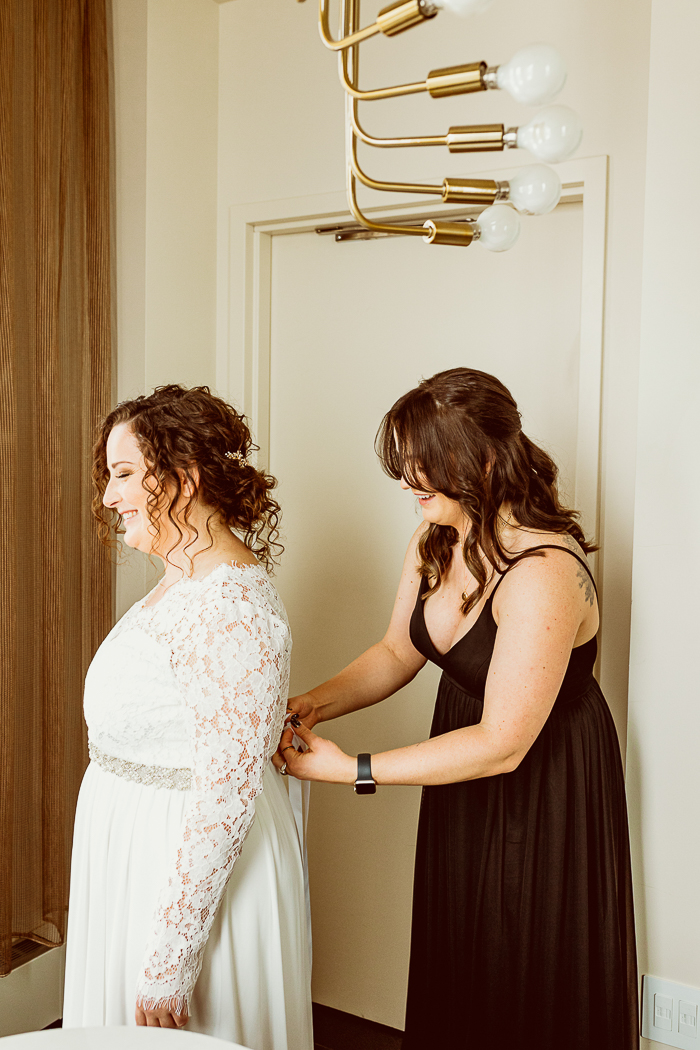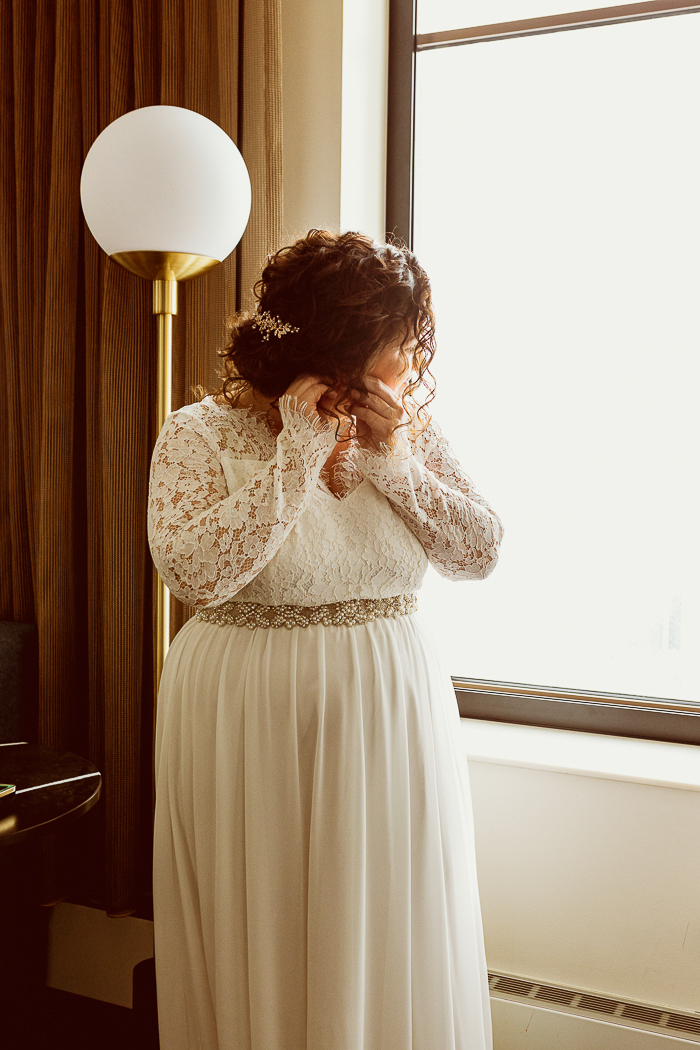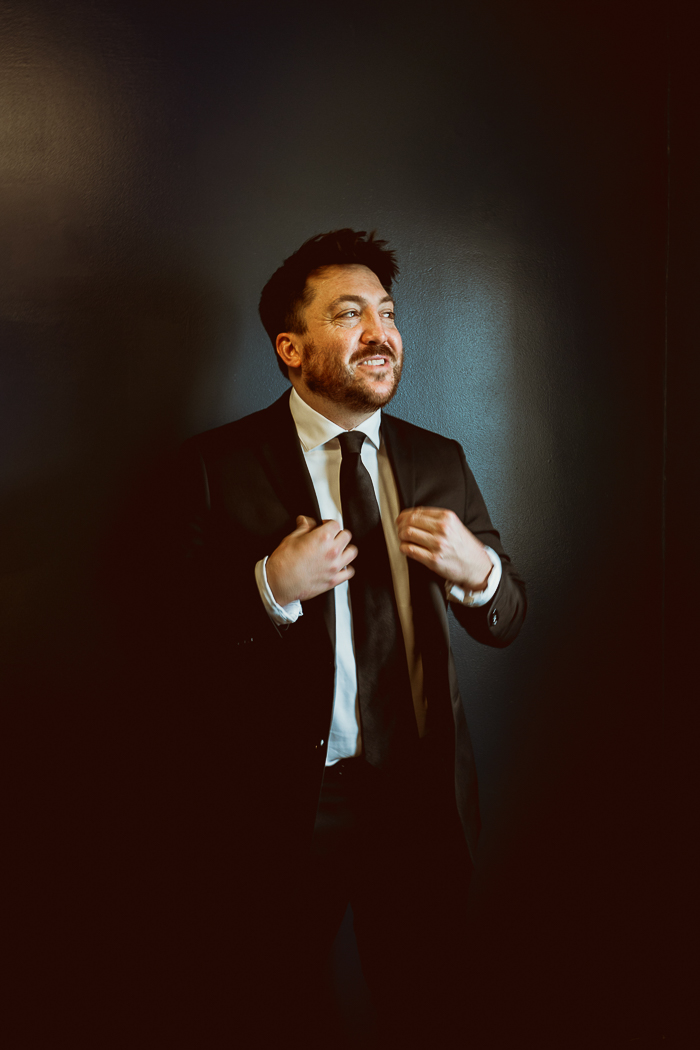 Incorporating The Season Into Their Unique New Year's Eve Wedding
We wanted to run with the New Year's vibe in terms of the look and experience of the wedding, but we also wanted to embrace the cold, winter date of the wedding (it was well below freezing and lightly snowing on the day itself). Some choices were hence pretty straightforward. We used black, white, and gold as the general color scheme and leaned into a slightly art-deco design for our poster and printed materials. Bret and his groomsmen wore black suits to match the scheme. I wore a classic lace A-line dress, and my bridesmaids wore black dresses. A bit of a happy coincidence–our guests stayed a very art deco hotel downtown–the Foshay Tower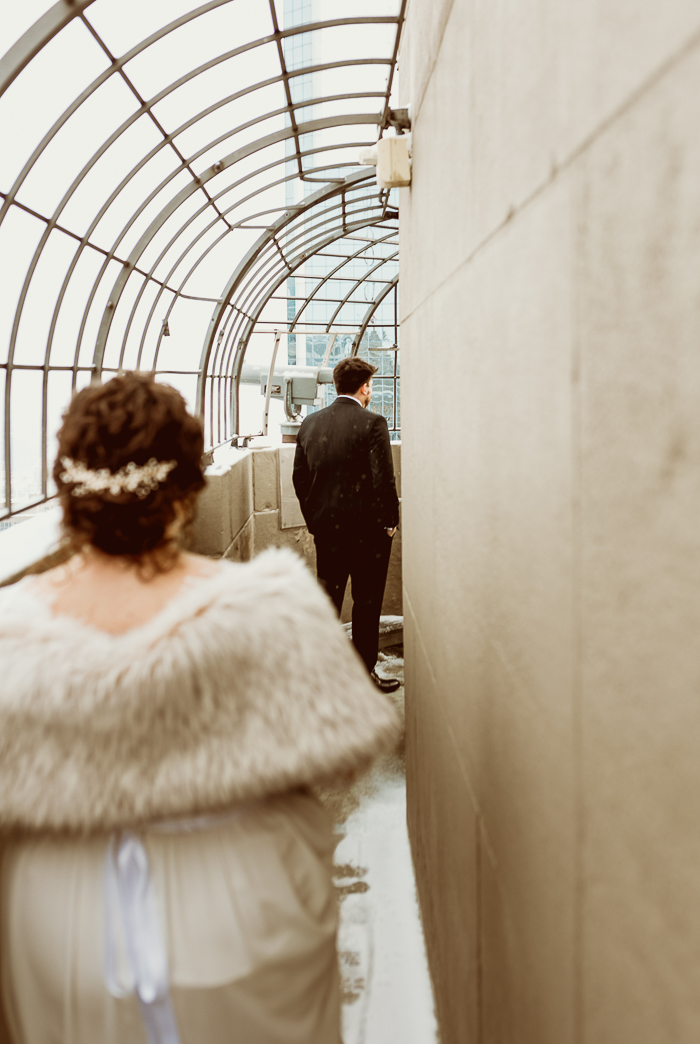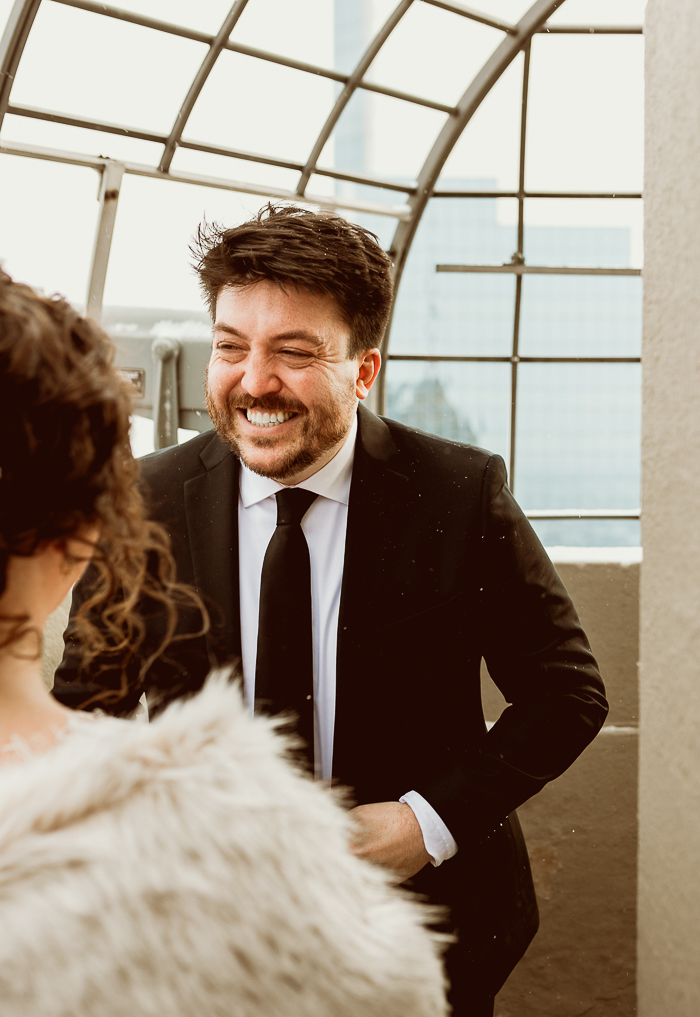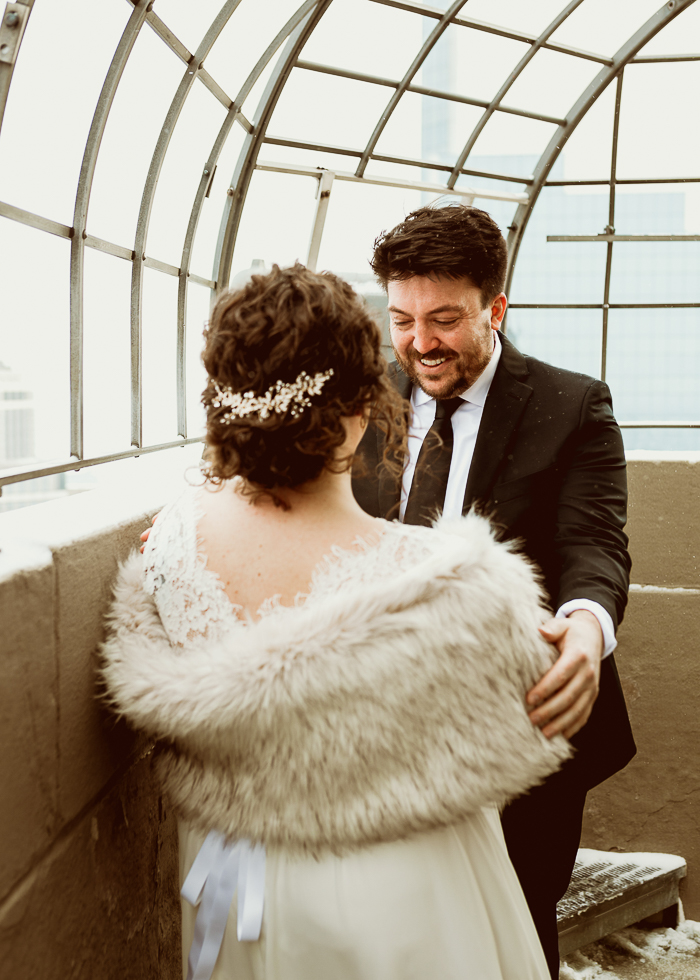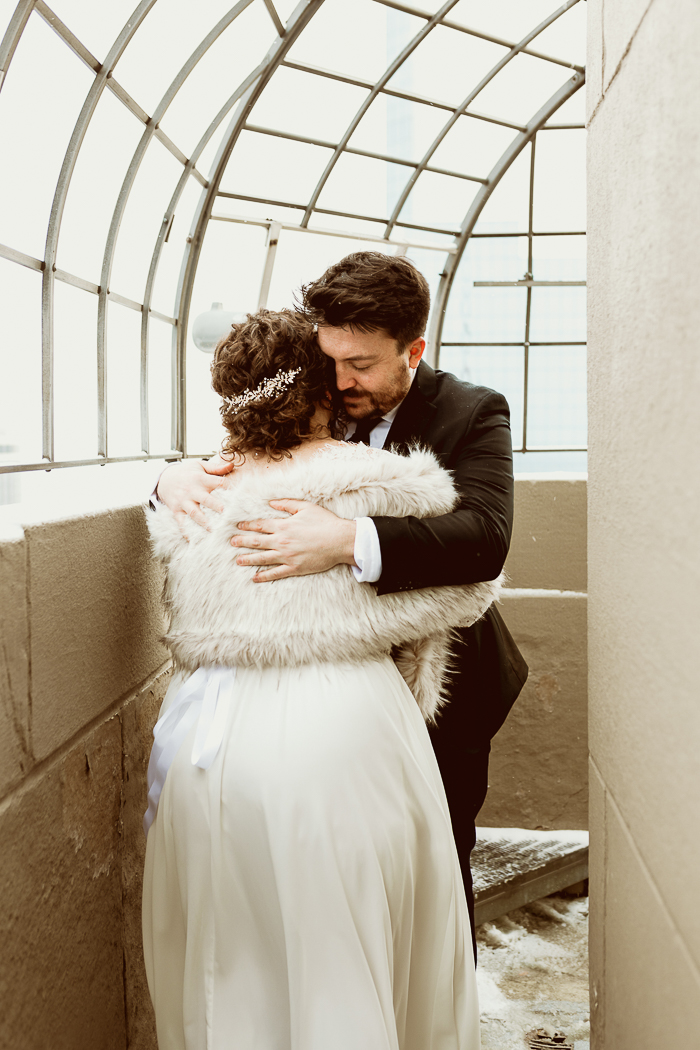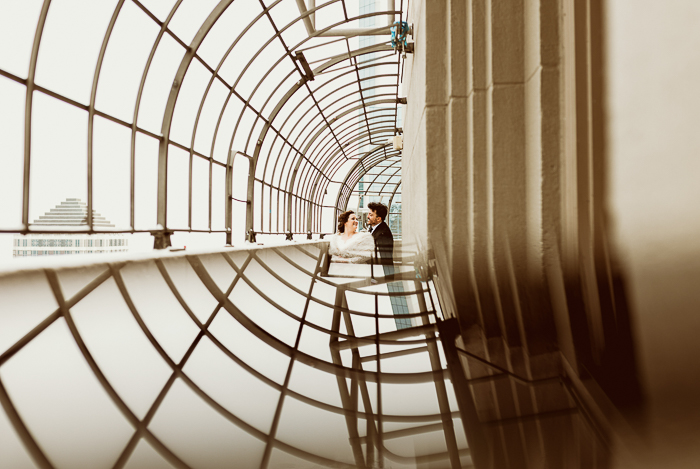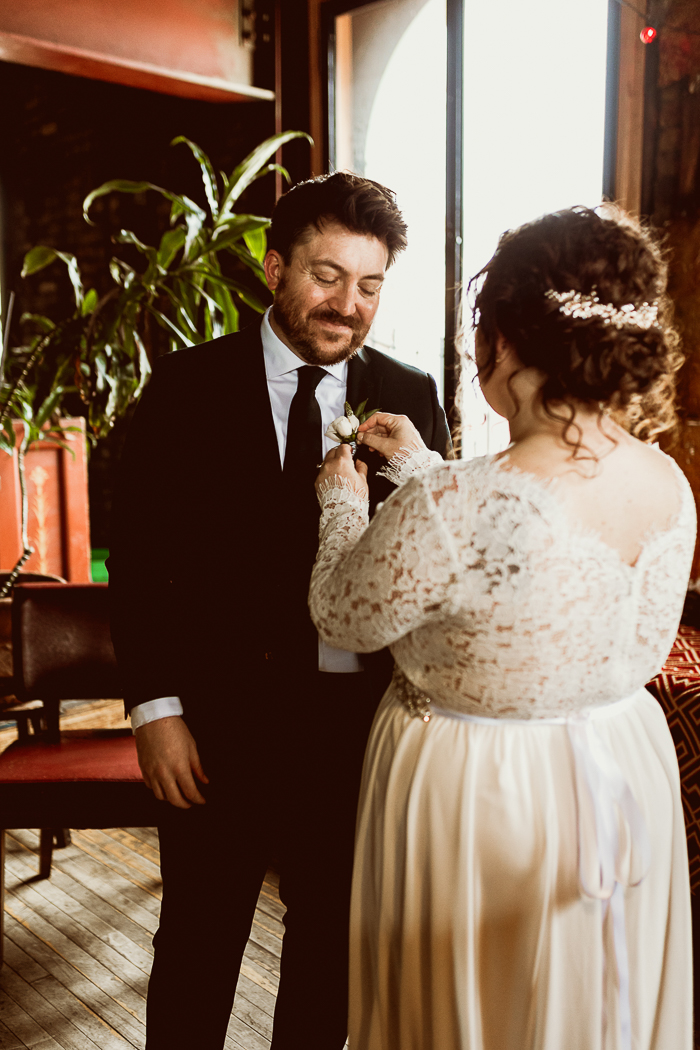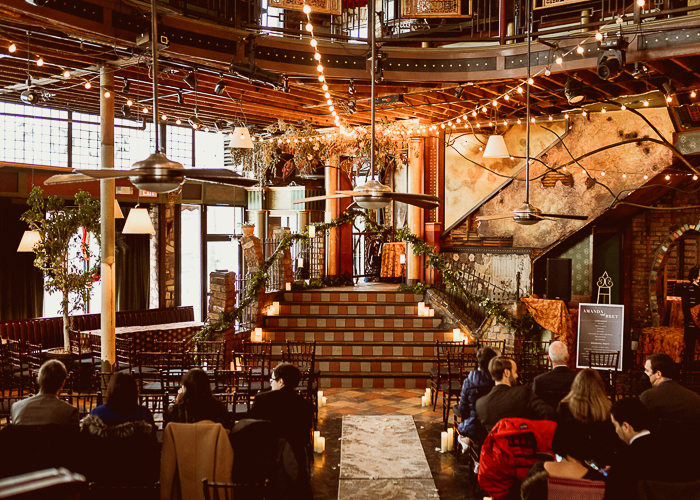 Wedding Planning Advice From The Couple
In planning, we encourage others to embrace adaptability. The wedding planning market (especially with venues and dates) can be very difficult to navigate. It's this strange paradox of having so many choices and–after making a selection–feeling locked in and committed to that choice. Just know that all will be fine if a particular element doesn't work out. You'll walk away from your wedding, valuing the shared time you have with your partner, family, and friends. All the particulars of the event are very secondary to that happiness.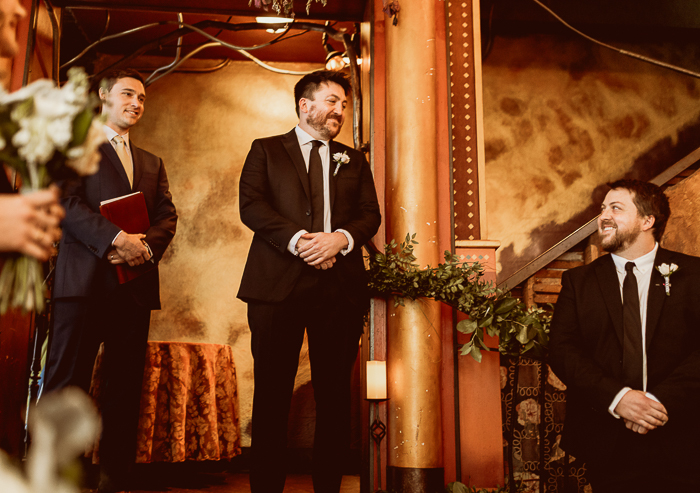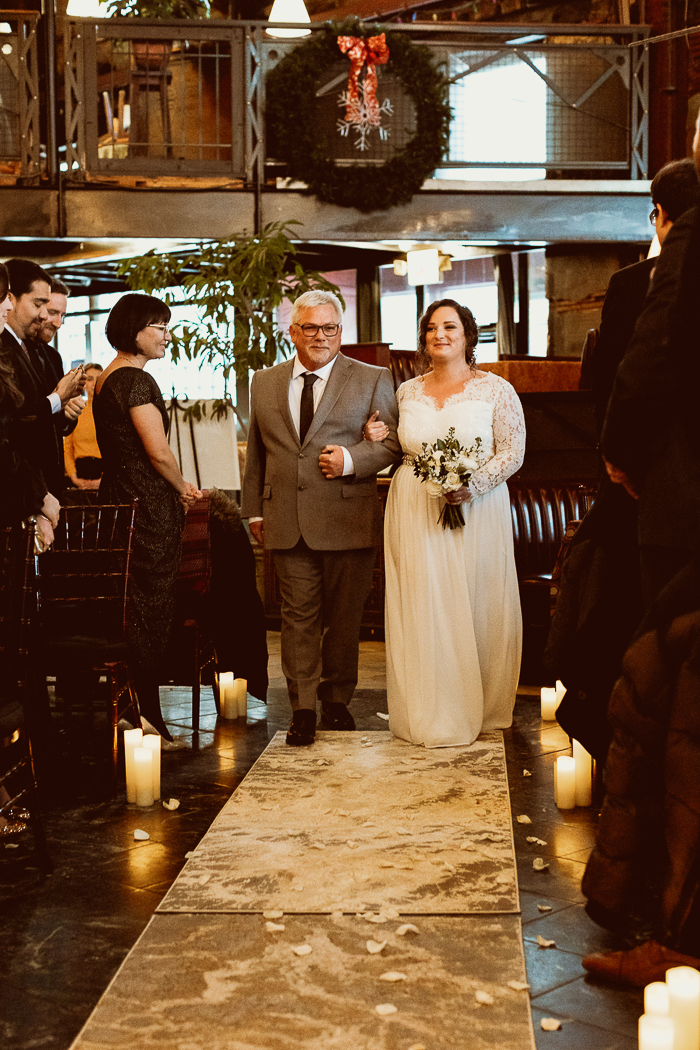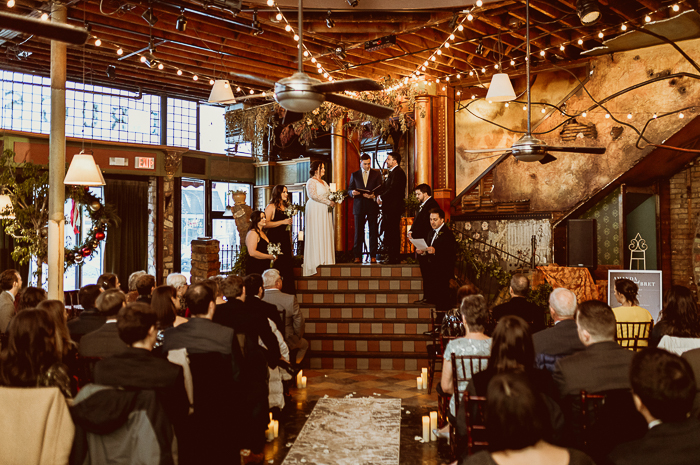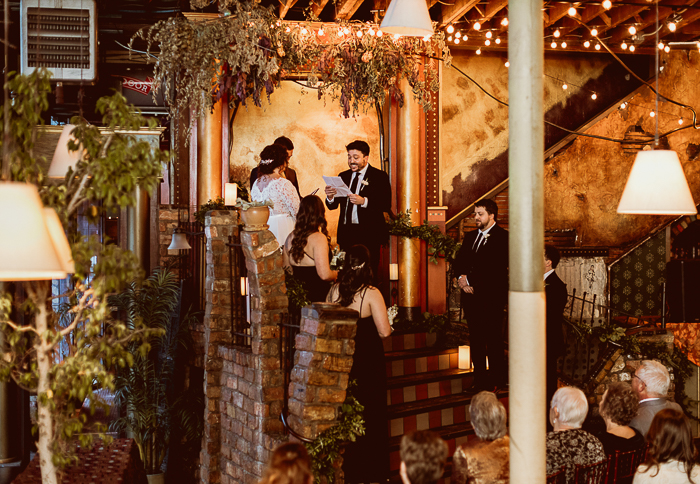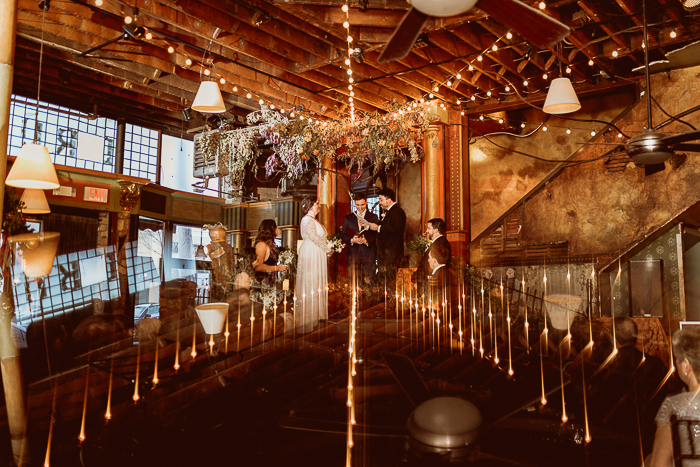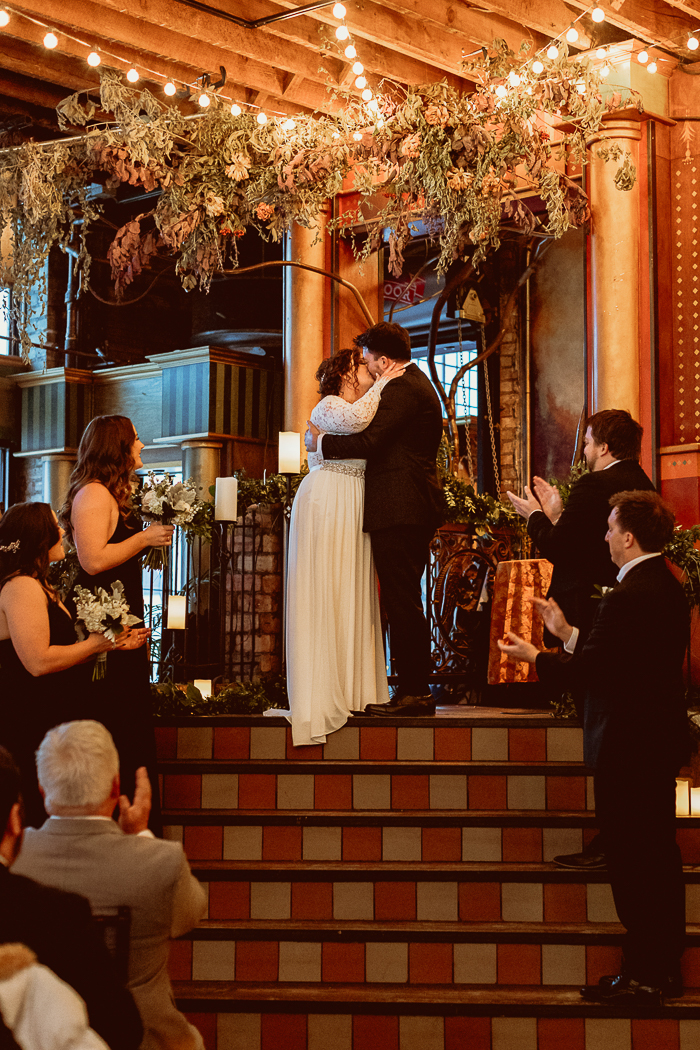 How They Chose The Varsity As Their Venue
Before we knew what we wanted, we knew what we didn't want. We sought to avoid country clubs and event spaces, namely those somewhat pre-fab spaces clearly designed for expensive, Instagram-y weddings. That's not to say these venues cannot be perfect for couples. We just wanted a unique space. The Varsity Theater, once we saw it was available, was the first thing we booked. It was relatively affordable, strange and beautiful, fit for a live band, apt for an open and well-stocked bar, and historically interesting. Bret is a film studies professor, so he was in love with the venue's history as a movie theater and its amazing marquee.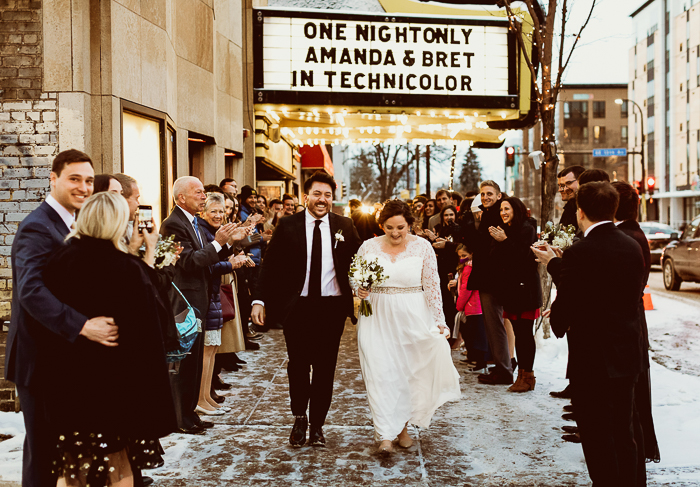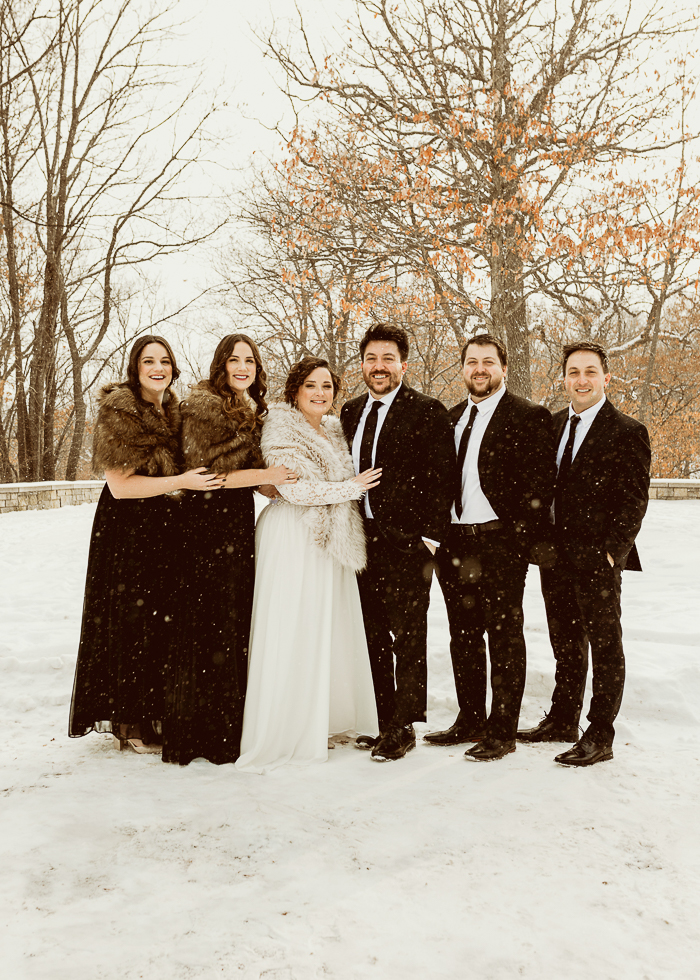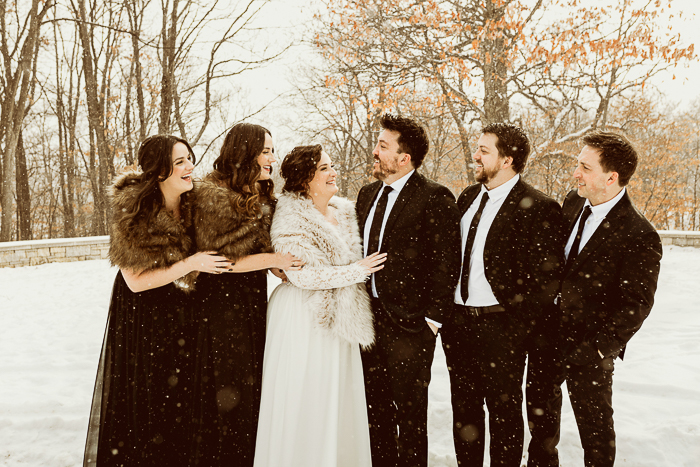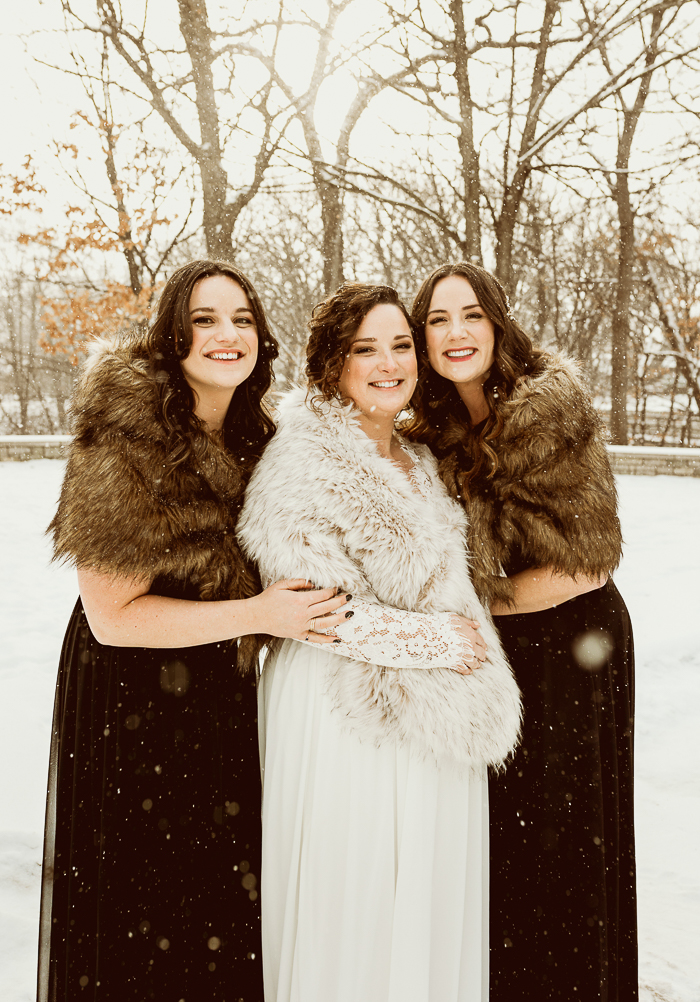 Shop similar furs: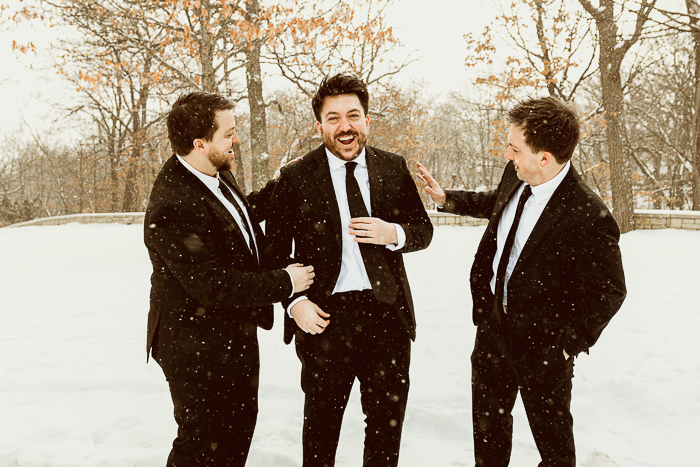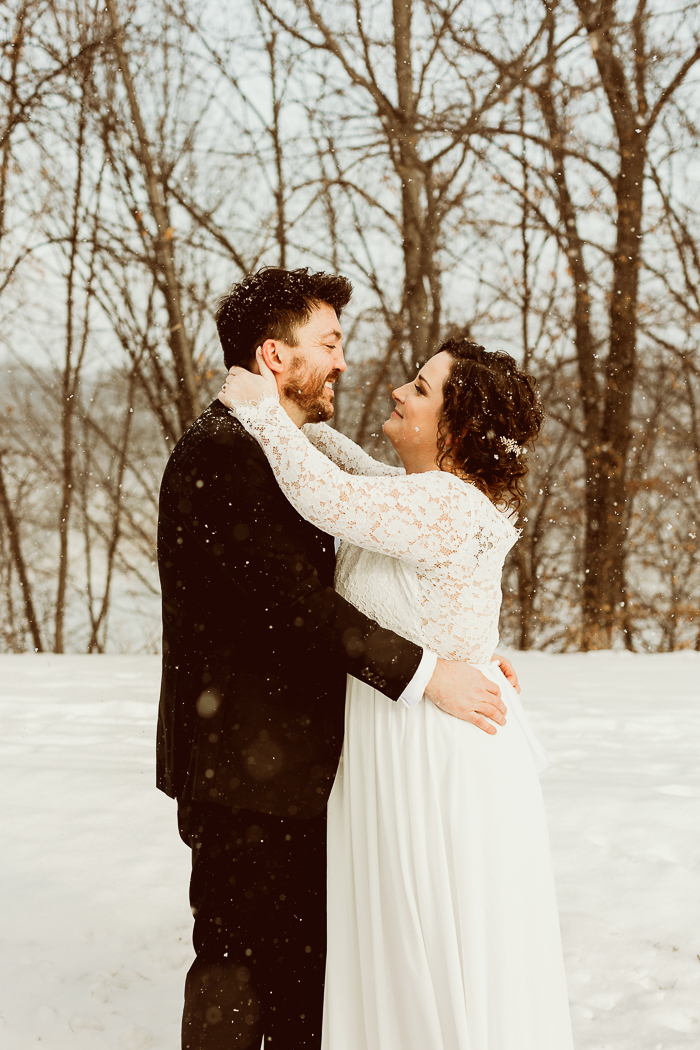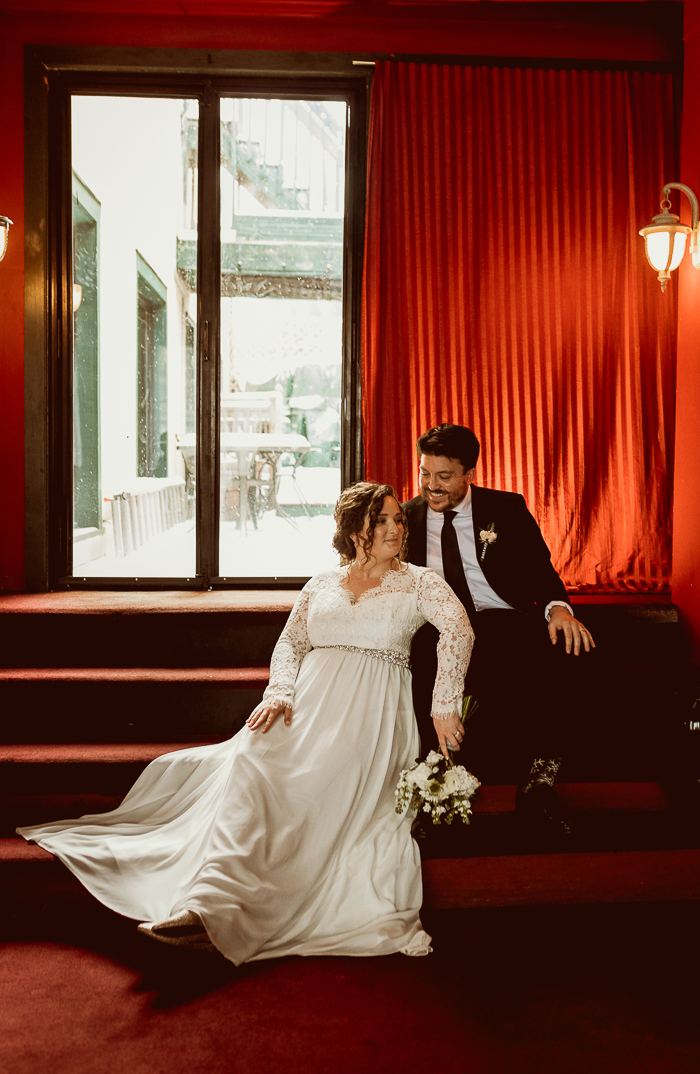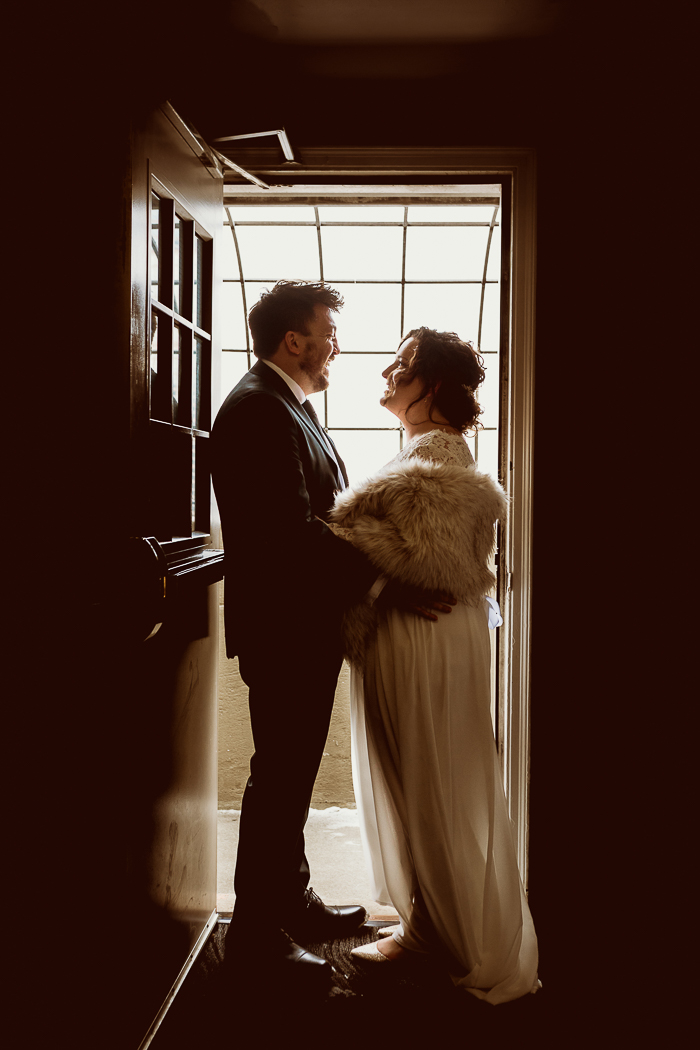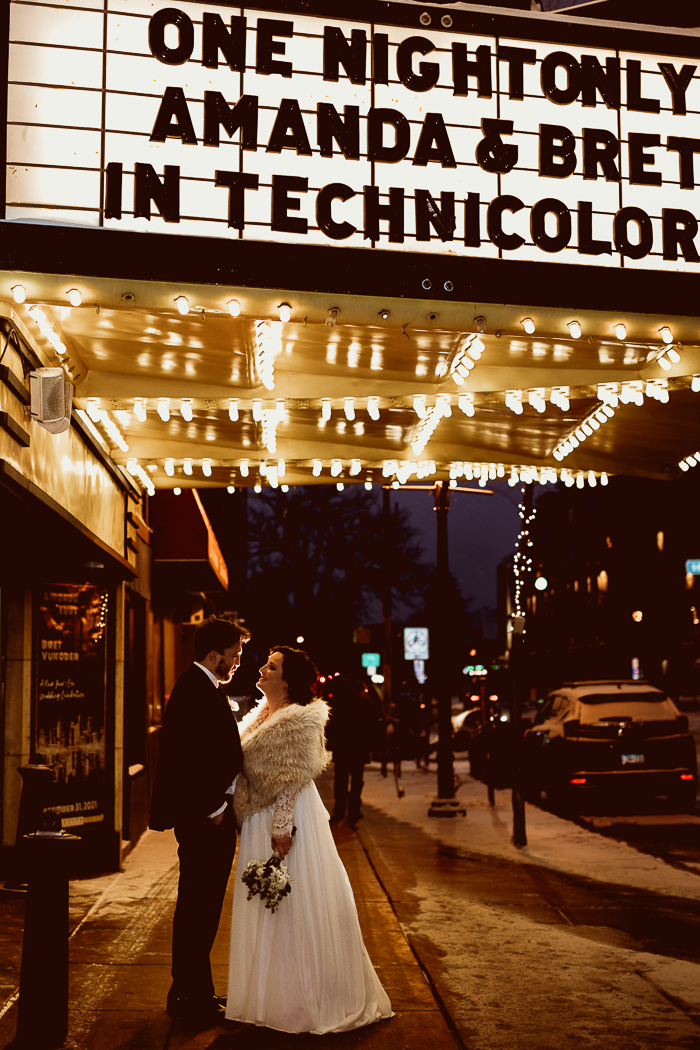 DIY Details That Fit The Unique New Year's Eve Wedding Theme
We DIYed all the printed material and designed it in the New Year's/art deco style. We did the save the dates (photoshopping the event details into an artistic rendition of the Varsity marquee), the invitations, posters, table cards, welcome guides (listing event details and things to do in Minneapolis), and the specialty cocktail posters (for which we added gold foil ourselves onto a black background, white text). We also added a few flowers and candelabras to the Varsity decor.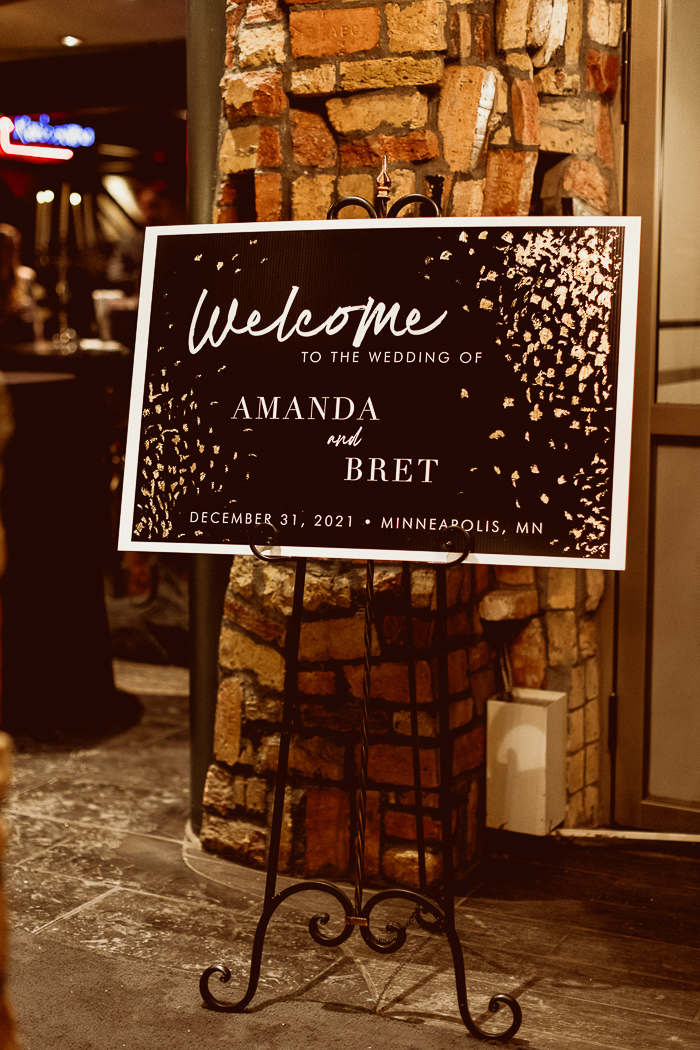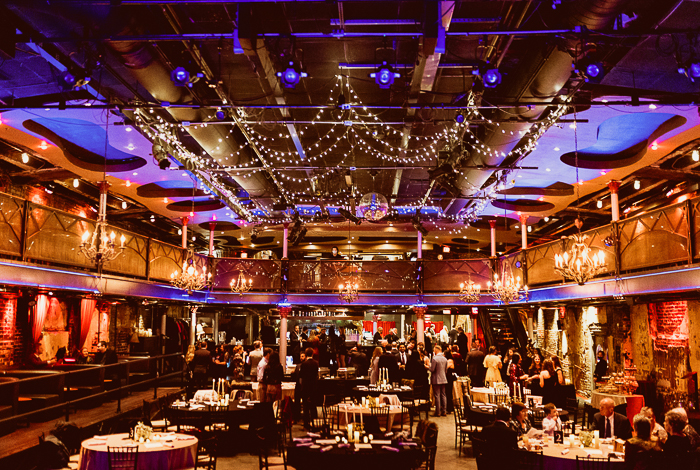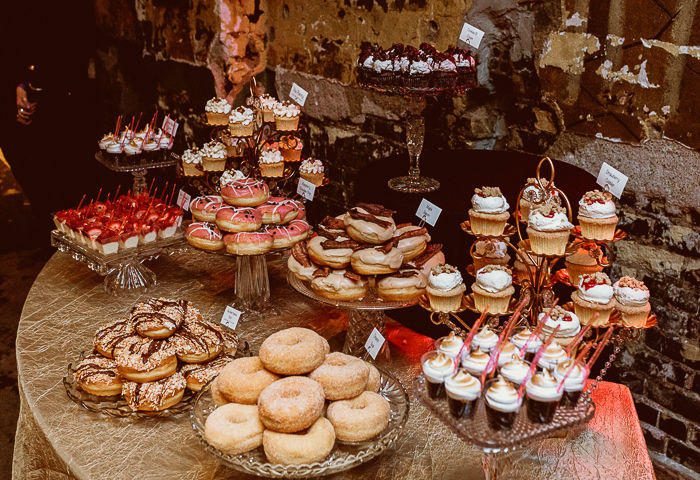 Personalizing The Reception With Interactive Games
Given our friends and we are all kind of dorky, we wrote 15 trivia questions that each table could answer together. Split into three categories, these questions told each of our stories and our story together, using those details toward more general knowledge questions. Before the first dance, we announced the answers, giving us a platform to also thank our guests.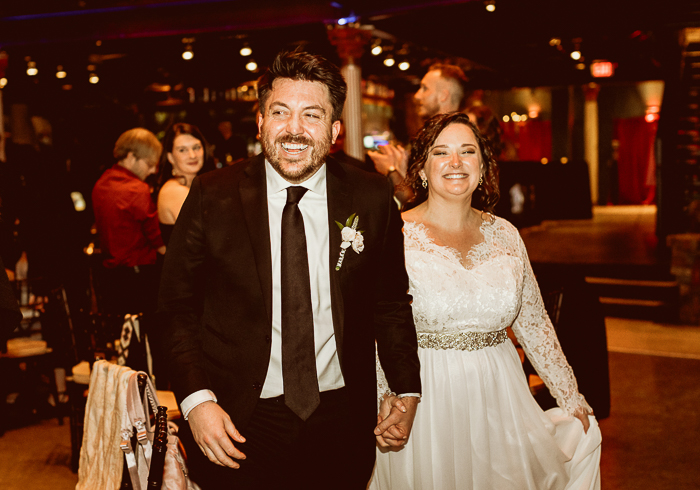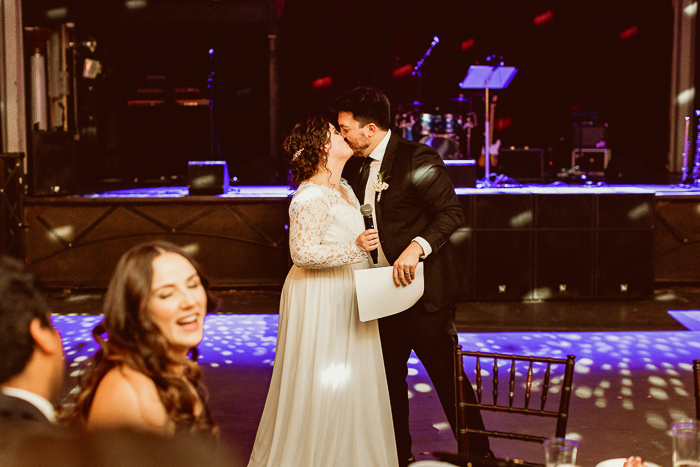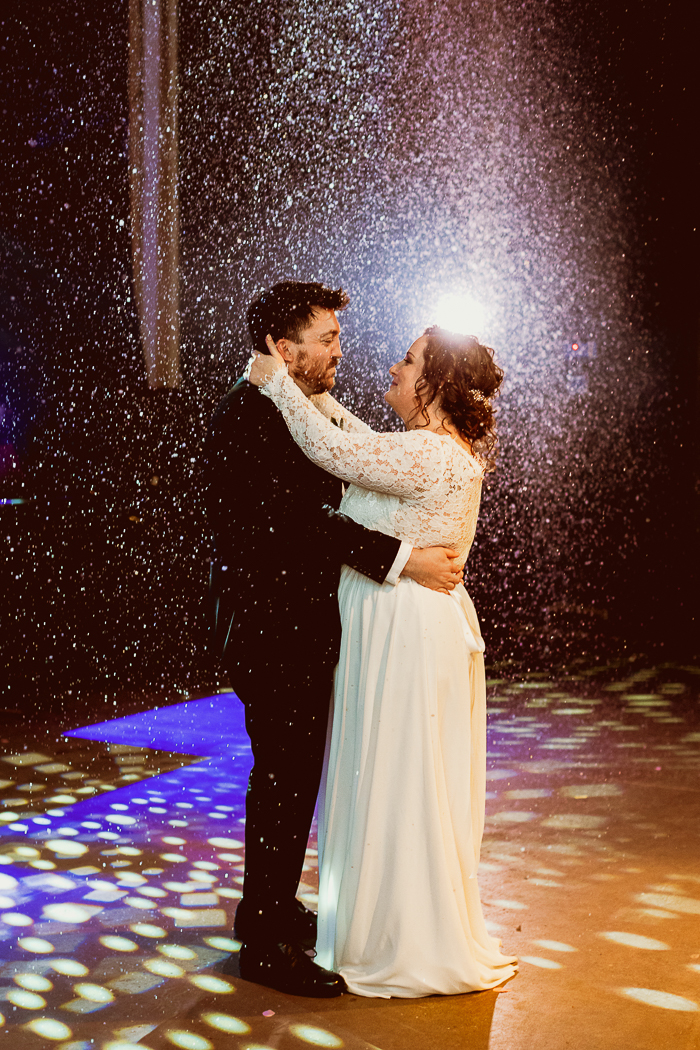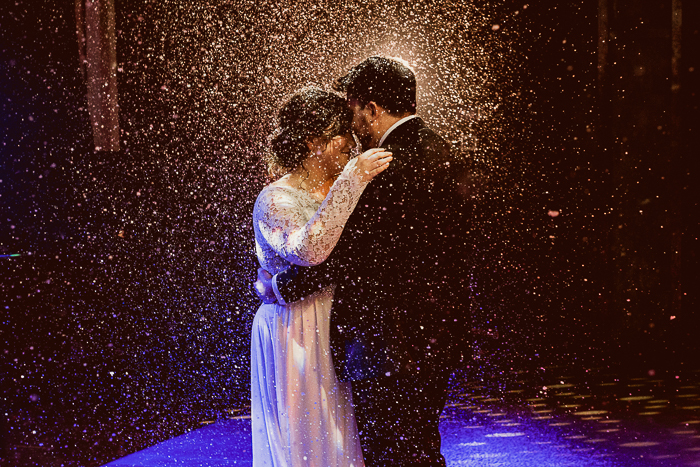 Ringing In The New Year With A Song
By the night's end, we embraced the New Year's event, handing out various hats and noisemakers at 11:30 pm. And at midnight, with an artificial snowfall over the dance floor, everyone sang "Auld Lang Syne" together to ring in the new year.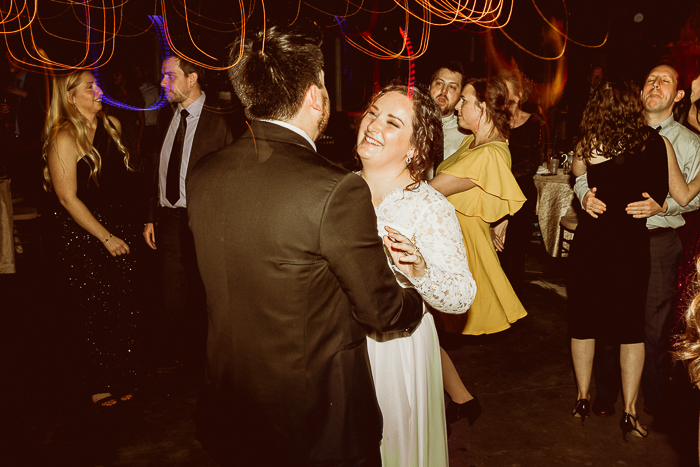 Congratulations to Amanda and Bret on their unique New Year's Eve wedding. We're so thankful that Junebug member Adrian Steinbach was there to capture every well-thought-out detail. To see more of Adrian's work, check out her profile in our directory of wedding photographers from around the globe!