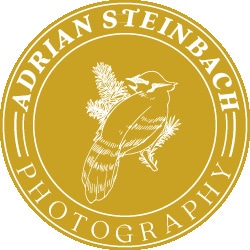 Best Wedding Photographers in Minnesota
Adrian Steinbach Photography
1 REVIEW
About
MEMBER SINCE 2021
Creative photos for chill couples.
Adrian crafts images and experiences for average people who want above average images.
These are photos for people who want something unusual, out of the ordinary, silly, or fun - without losing sight of what's most important about the day (hint: it's the relationships!)
Each gallery has a mixture of fine art to display in your home, soft little moments to fondly look back on, and documentary-style retellings of your big day (bonus: there will also likely be photos of kids doing things they're not supposed to be doing - which you can giggle about for years to come).
For every,
"I'm not comfortable in front of the camera,"
"I don't like really posey photos,"
"I'm super awkward in photographs,"
"I just want some art to hang on the wall,"
There's a photographer over here, saying
"I've got your back."
Ready to meet this light-hearted goofball, hype-girl, snack-provider, picture-taker and (fingers crossed) potential lifelong pal?
www.adriansteinbach.com/contact
Why couples love Adrian Steinbach Photography
Hannah B.
Backyard
Reviewed on May 28, 2021
Adrian is fantastic! We were putting off planning our wedding due to COVID-19 and she was one of the first vendors we hired when we decided to go ahead with a small wedding. She was willing to be incredibly flexible as we figured out what type of ev...&nbsp &nbsp Read More
Request Information
Thank you for your submission. We will be in touch soon!
X

Email Sent.