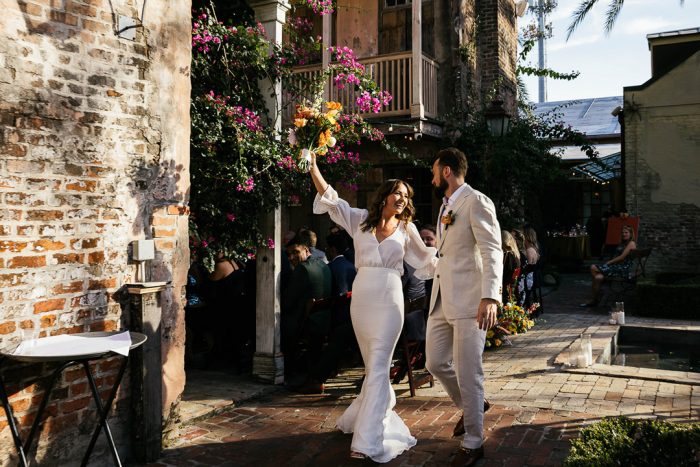 With guests flying in from around the world, Rebecca and Luke were determined to create an unforgettable experience for everyone attending their big day. Their top priorities included a celebration infused with love, joy, lively music, and delectable cuisine. That's why they decided to have their special day in New Orleans, where the city's energetic atmosphere aligned with their vision. The result was a quintessential colorful New Orleans wedding that truly represented their own style and personality.
To showcase the magic of New Orleans, they chose the historic Race and Religious. The venue's charming brick courtyard was a perfect backdrop, adorned with simple black chairs and beautiful ikebana-style aisle arrangements. Following the ceremony, they embraced the NOLA tradition with a spirited second-line parade through the streets. Upon returning to the courtyard, the celebration carried on with a reception featuring long tables adorned with repurposed florals and lots of candles.
The couple's hard work and dedication paid off on their wedding day. Their celebration was filled with bursts of color and contagious energy, making it an unforgettable experience. Beautifully captured by Lyndsey Goddard, feel the excitement as you scroll through these incredible photos highlighting the unique and personal touches that made their big day one-of-a-kind.
The Couple:
Rebecca and Luke
The Wedding:
Race and Religious, New Orleans, Louisiana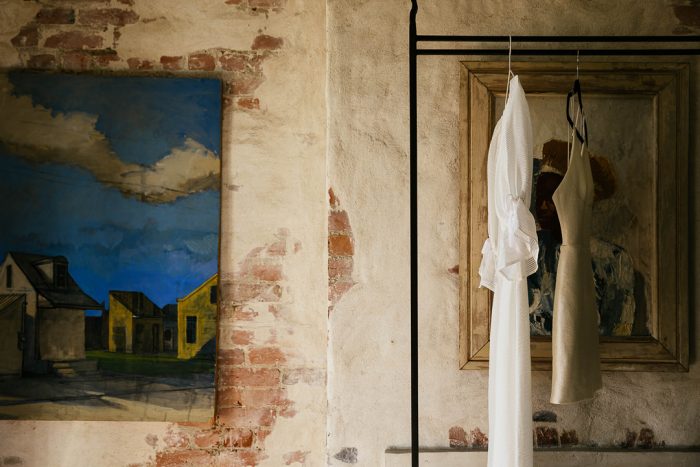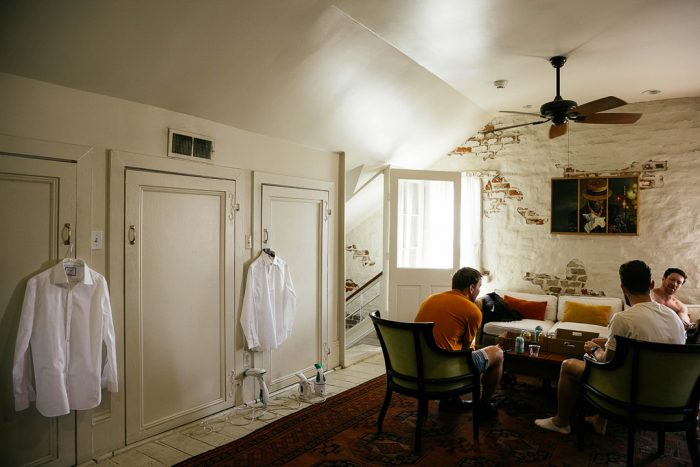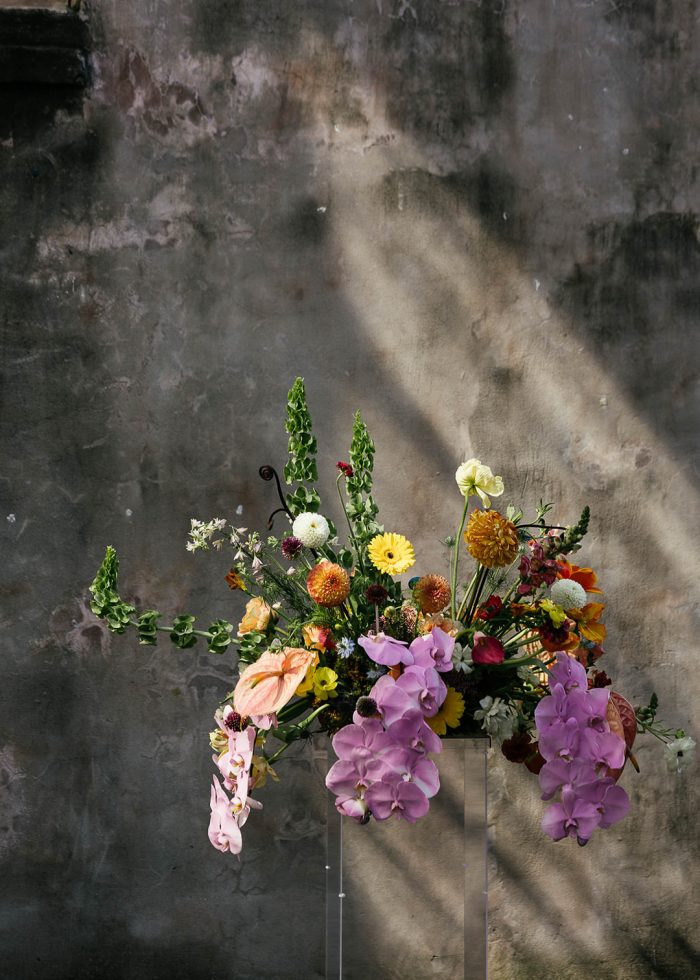 Embracing The NOLA Spirit Starting With Their Colorful New Orleans Wedding Venue
We knew we wanted to get married in NOLA, and the first thing we decided on was the venue. We fell in love when we saw Race and Religious and started researching. The layout was perfect for creating the fun and exciting day we envisioned. We wanted something that truly embodied the spirit of New Orleans and had historical and cultural significance. One of the buildings is among the 11 remaining original Creole cottages in the city, with bricks made from mud from the Mississippi River. The beams are crafted from decommissioned river barges, and another building features beautiful original artwork from around the world. It's such a unique and stunning venue, and we felt incredibly fortunate to be able to get married there.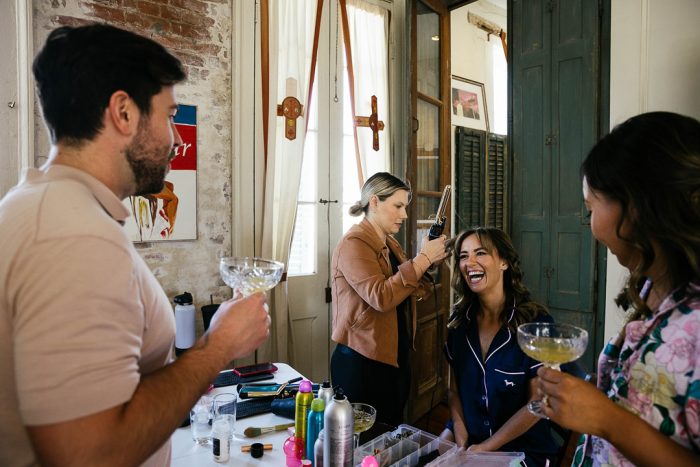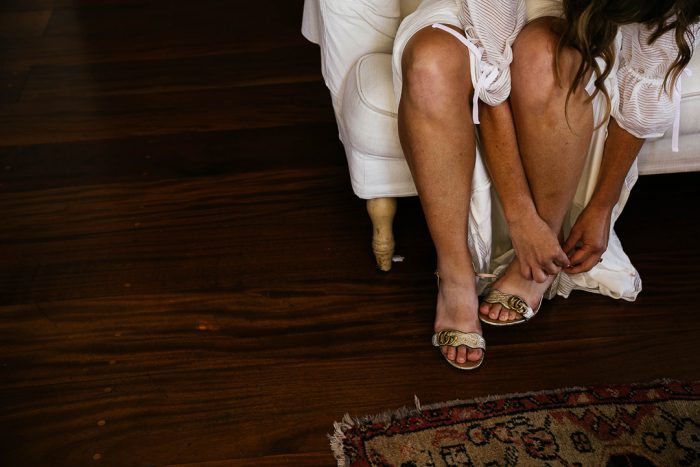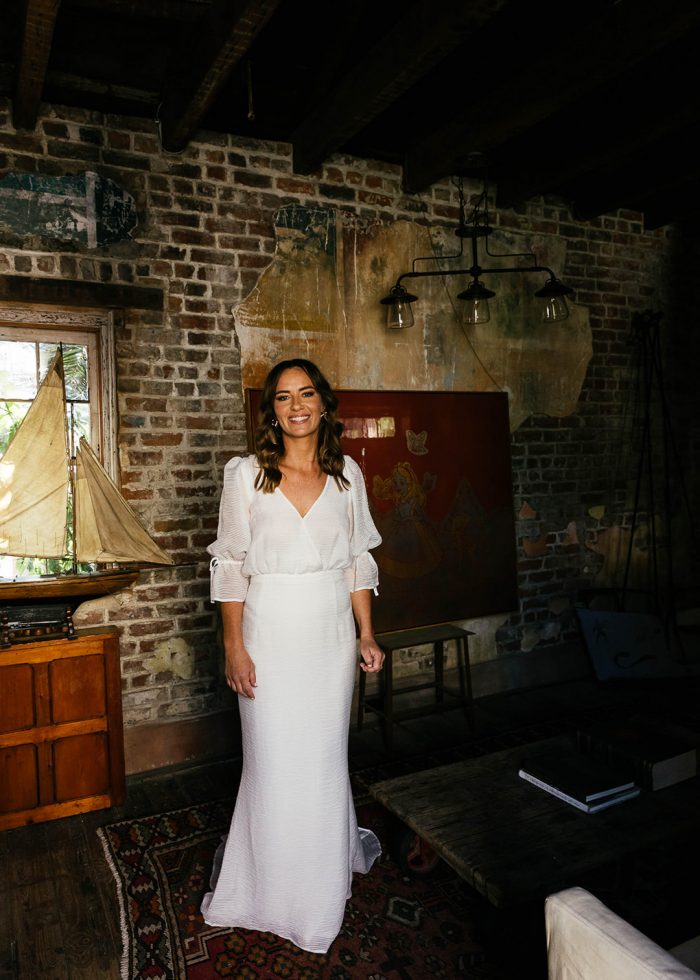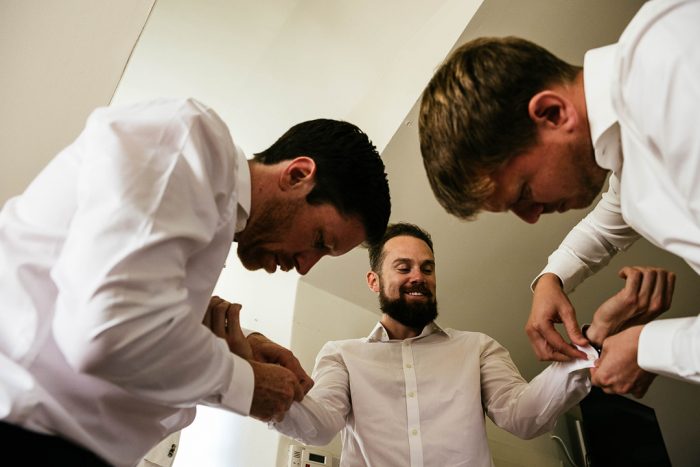 Celebrating In Style At Their Colorful New Orleans Wedding
We wanted a vibrant, cheerful color scheme, as we love lively colors! The floral arrangements followed an ikebana style, highlighting the individual flowers' colors and shapes. We enjoyed the asymmetrical form of the arrangements. Our florist devised a great idea to line the aisle with flowers, which we later reused on the dinner tables. We chose natural, mustard-colored linen for the tables and added red velvet napkins. It turned out well, giving the dinner a relaxed and fun vibe instead of a formal setting. Everything worked beautifully with Race and Religious, a venue that already exudes its own natural beauty.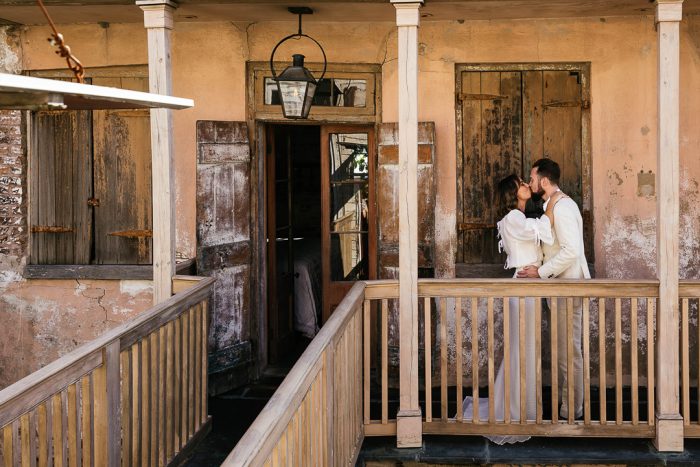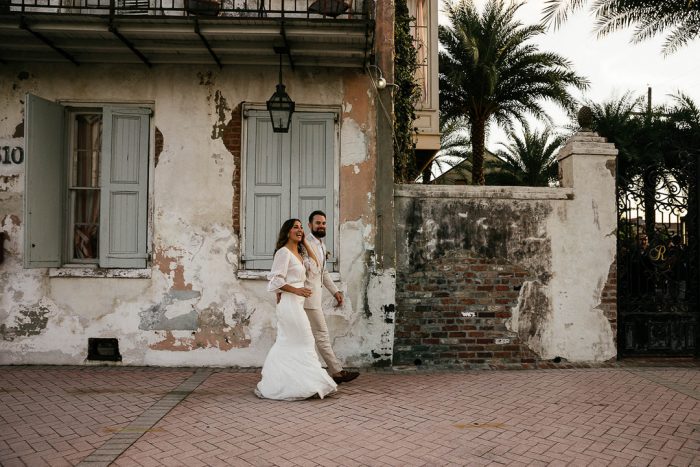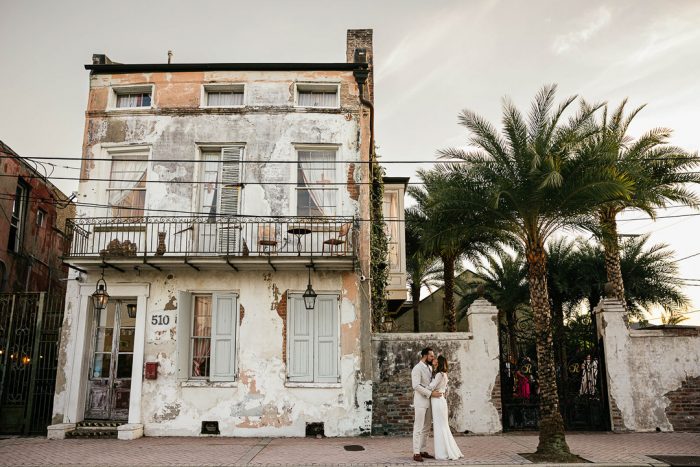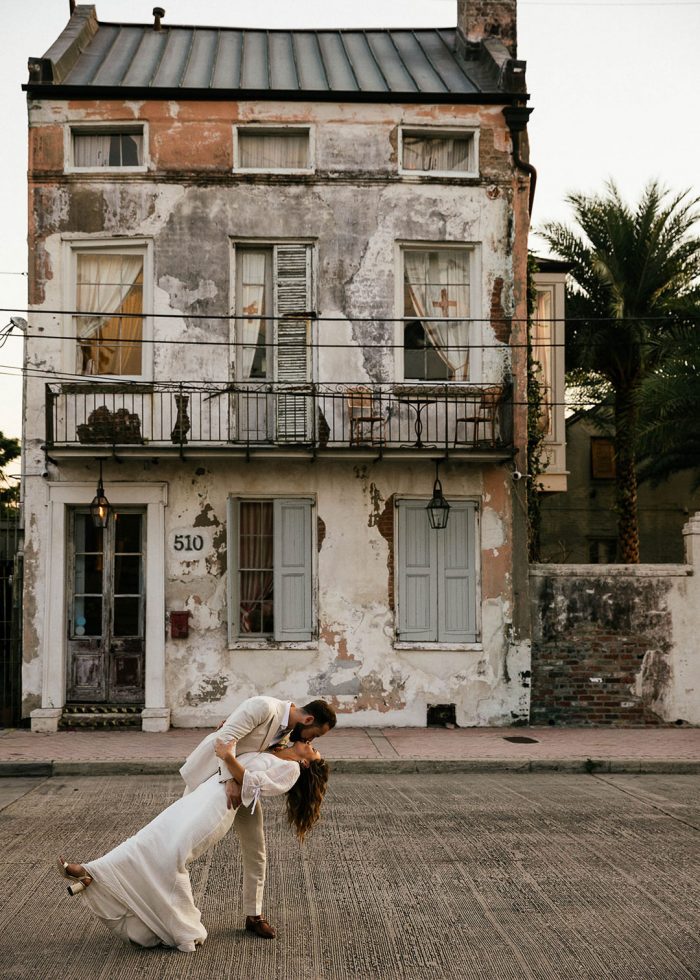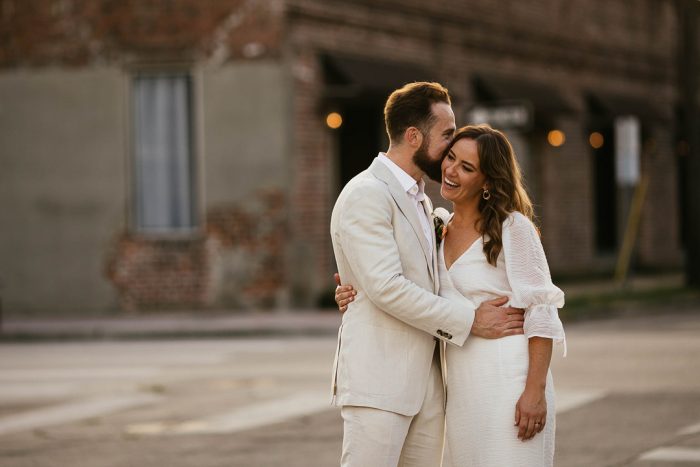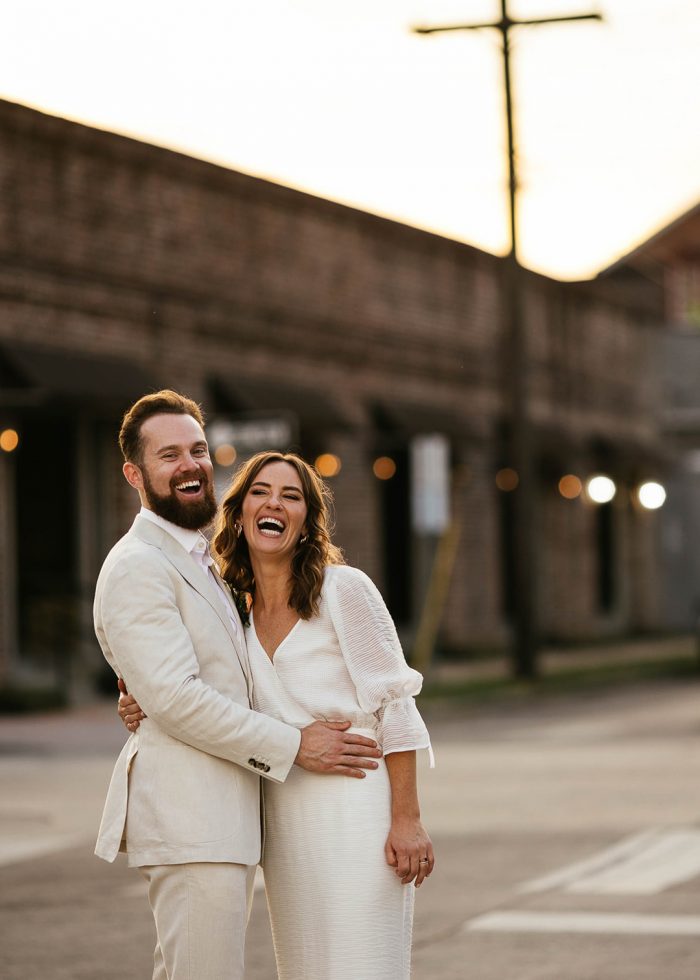 Personalizing The Ceremony By Honoring Their Parents, Crafting A Meaningful Wedding Script, And Writing Their Own Vows
We had our parents walk down the aisle first, a unique choice that allowed them to shine and engage everyone. Collaborating with our officiant, we crafted a beautiful and heartfelt wedding script that felt truly special and was eloquently written. Additionally, we wrote our own vows, which added a lovely personal touch to the ceremony. It was a truly beautiful and memorable moment for us.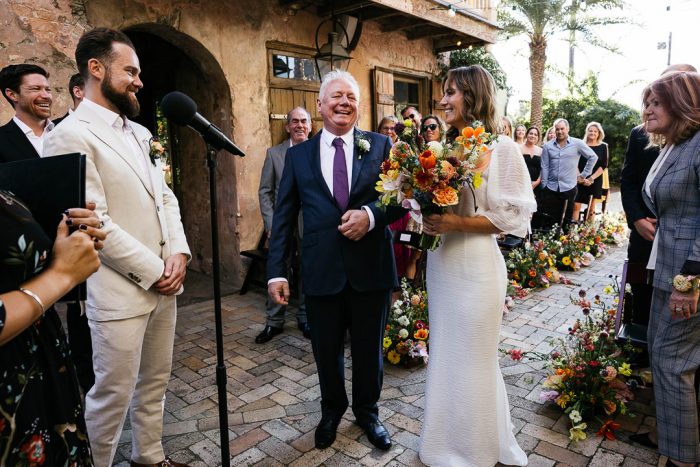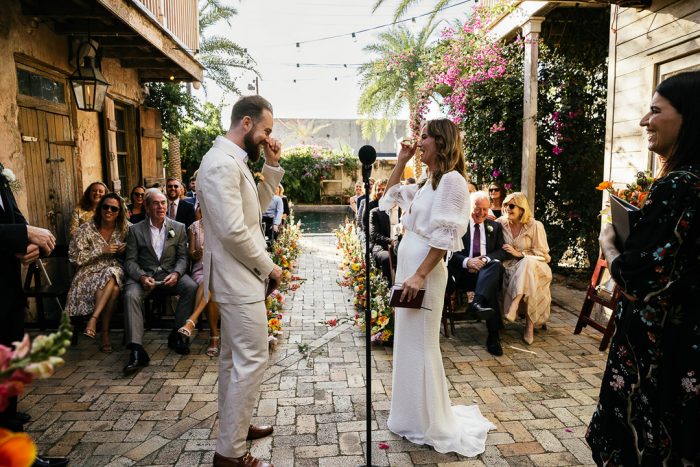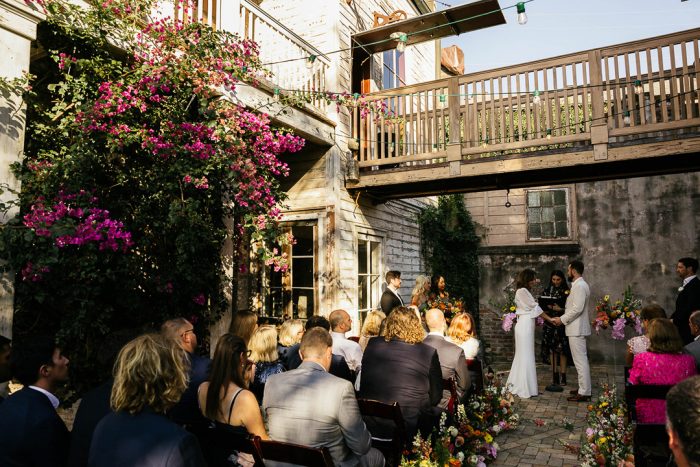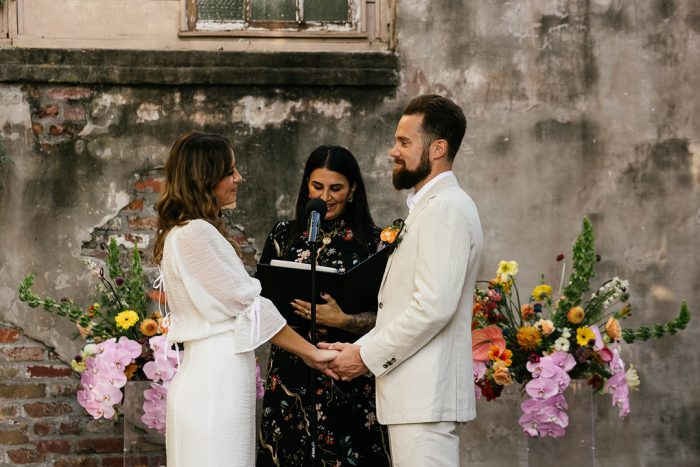 Dancing Through The Streets Of New Orleans
It's hard to pick just one favorite moment from our wedding day, but the second-line parade stands out as something extraordinary. This New Orleans tradition brought so much fun and excitement to our celebration. We joyfully danced through the lively streets of New Orleans, accompanied by an upbeat jazz band and surrounded by our loved ones. It was an absolute highlight that we'll always cherish.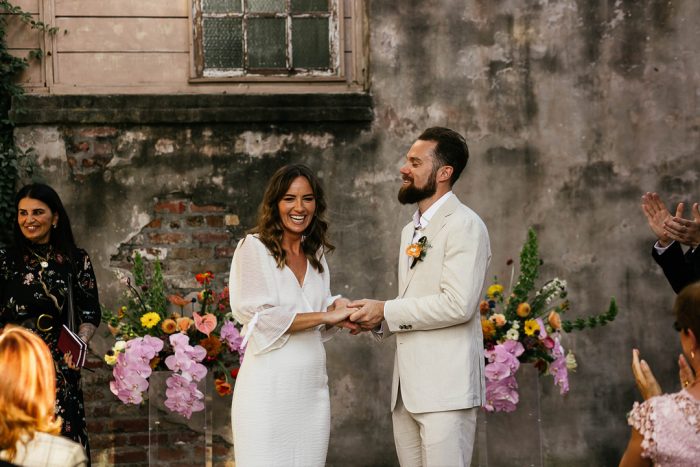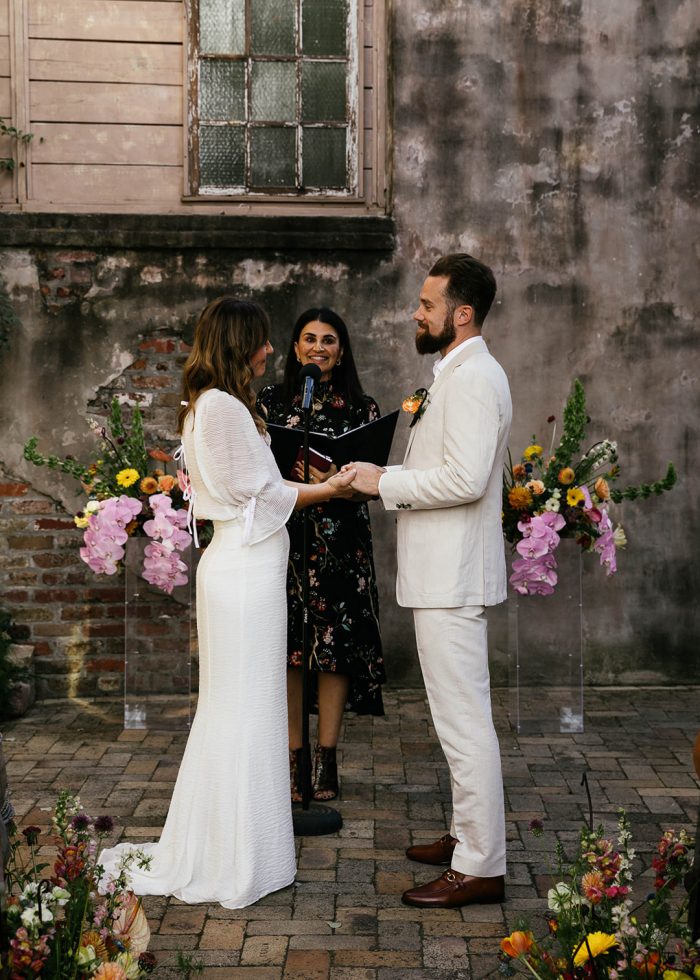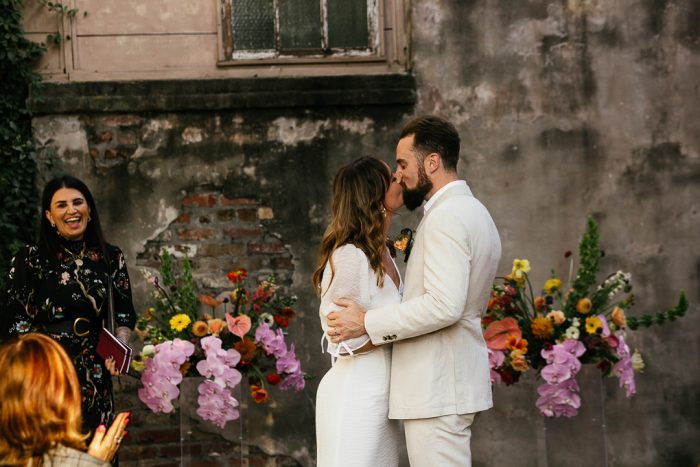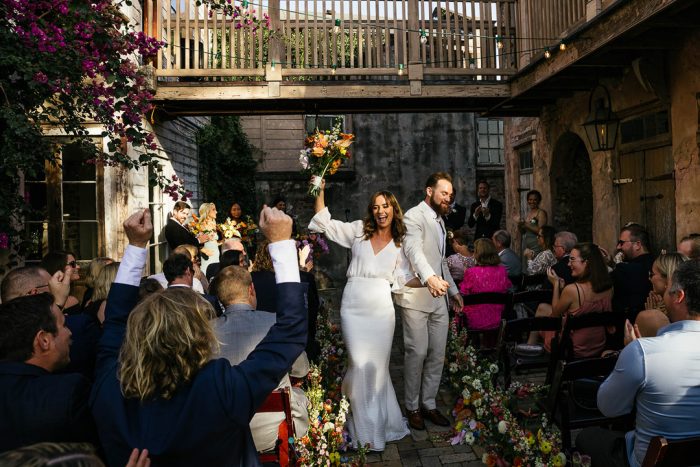 Lessons Learned: Communication Tips for Working with Wedding Vendors
I recommend having clear communication with your vendors. Thankfully, most of our vendors were terrific, but we did have one negative experience. It came down to more communication regarding their requirements and timelines. To avoid similar issues, clearly communicate your expectations and needs. Don't wait for them to ask questions; be proactive and ask for timelines. Clear communication will help ensure a smoother experience with your vendors.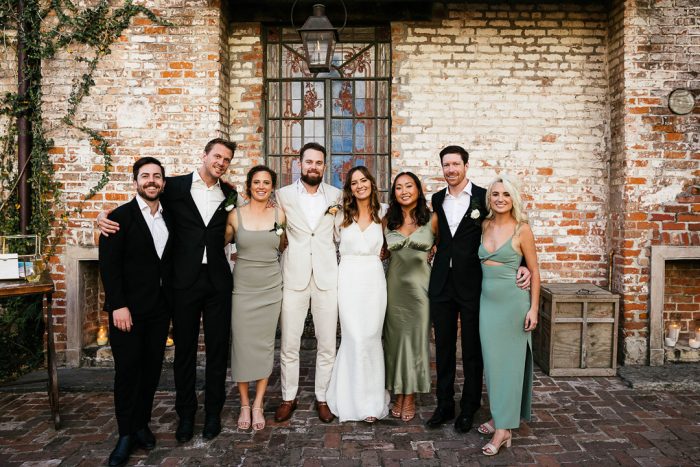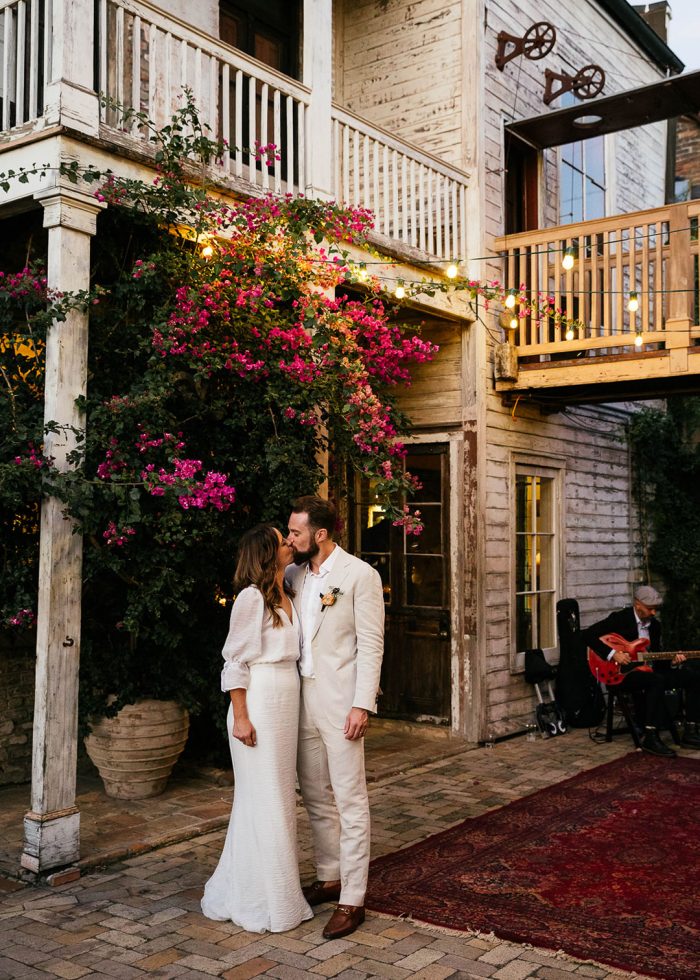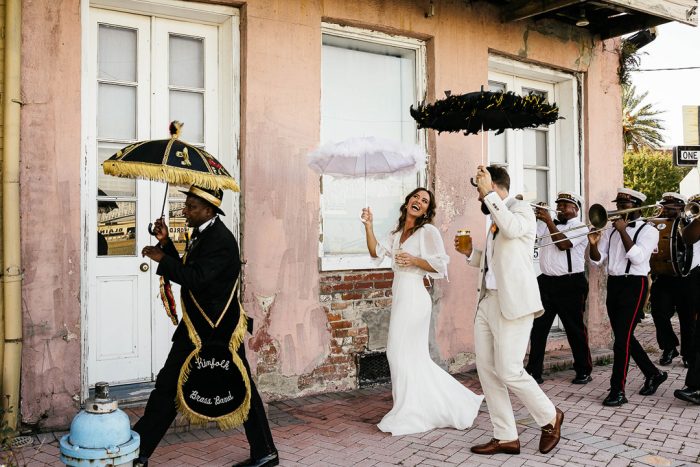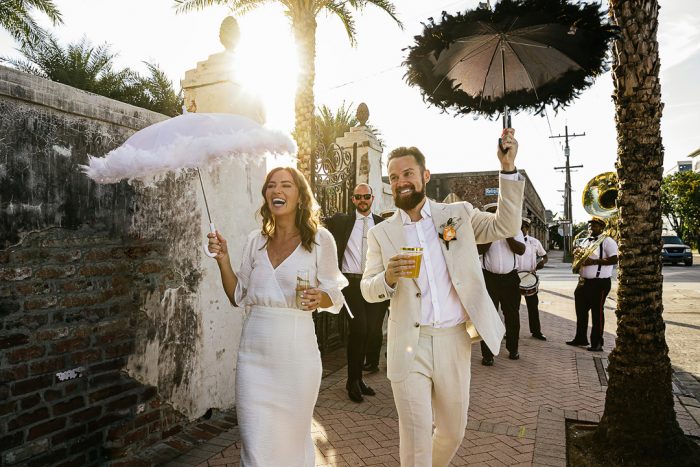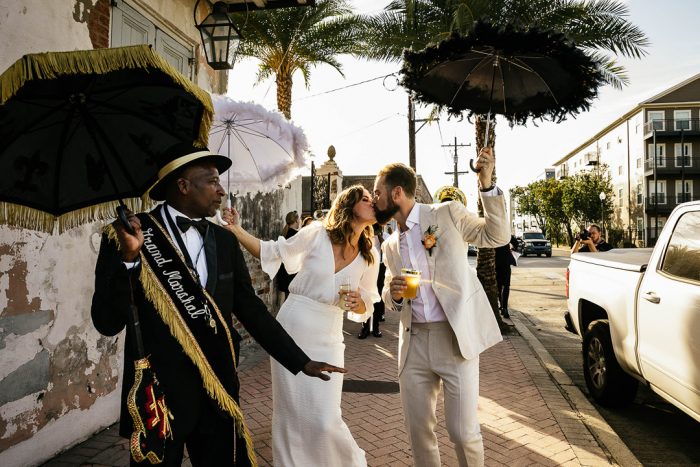 Leaving it to the Pros: Enjoying a Stress-Free Wedding Experience
We were incredibly relaxed throughout the day and enjoyed ourselves to the fullest. We never wanted the day to end! With so many moving parts and prior planning, we were grateful to entrust the professionals and avoid getting caught up in the minor details on the actual day. We take pride in successfully pulling off a wonderful overseas wedding and ensuring our family and friends had a fantastic time. It was essential to us since everyone made an effort to be there. We treasure these special memories with our loved ones and wholeheartedly embrace the joy of getting married.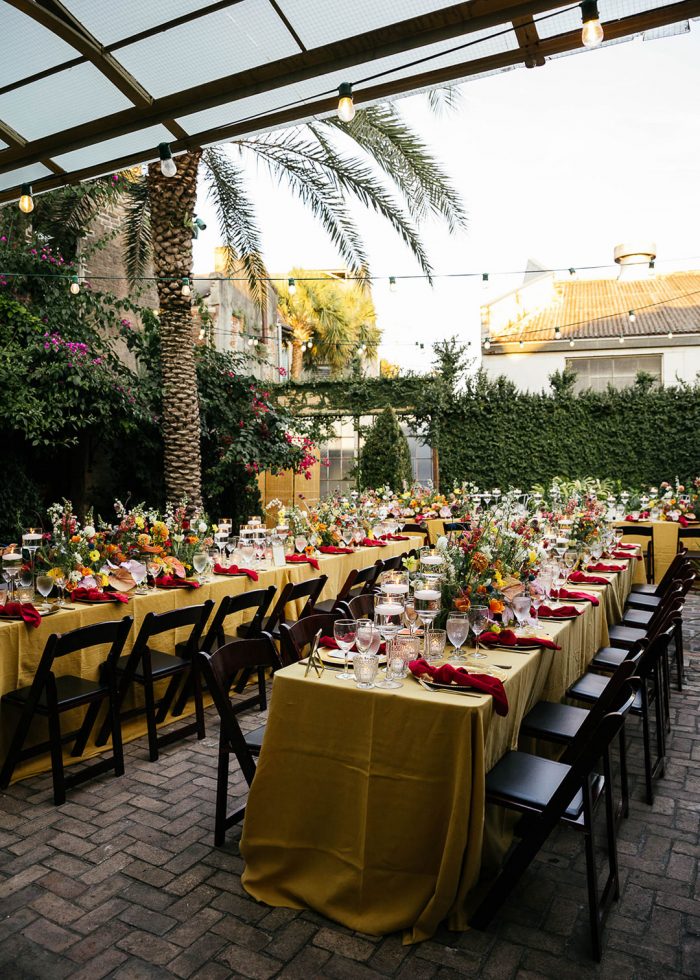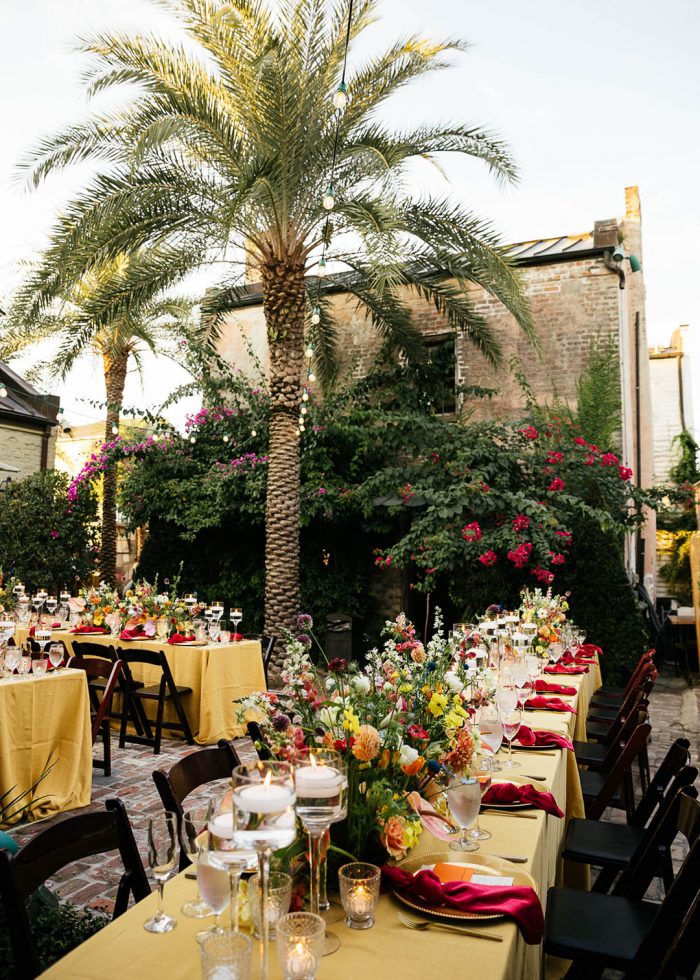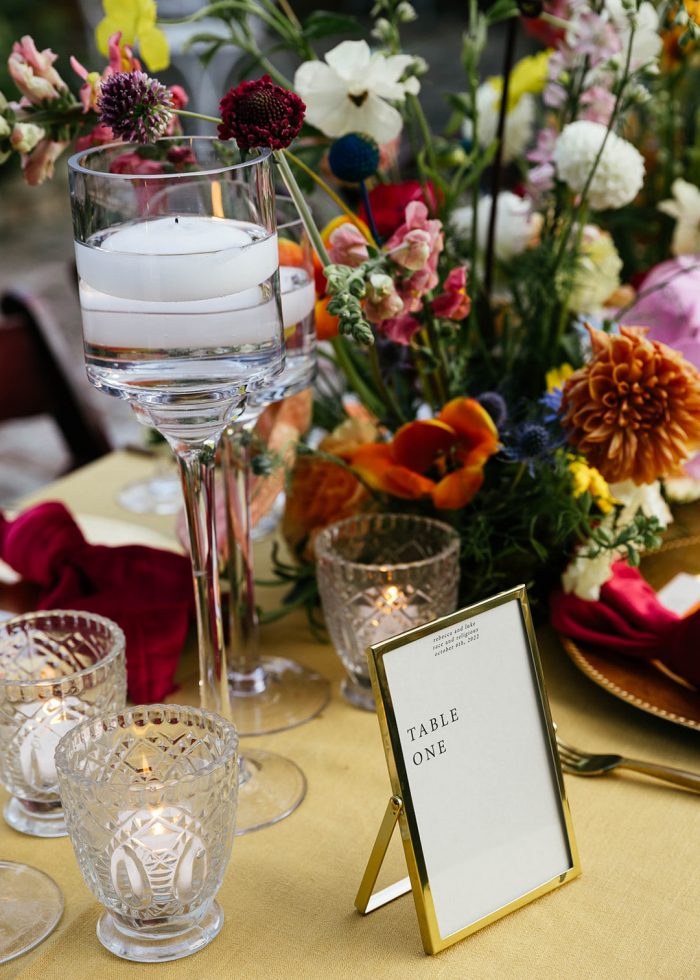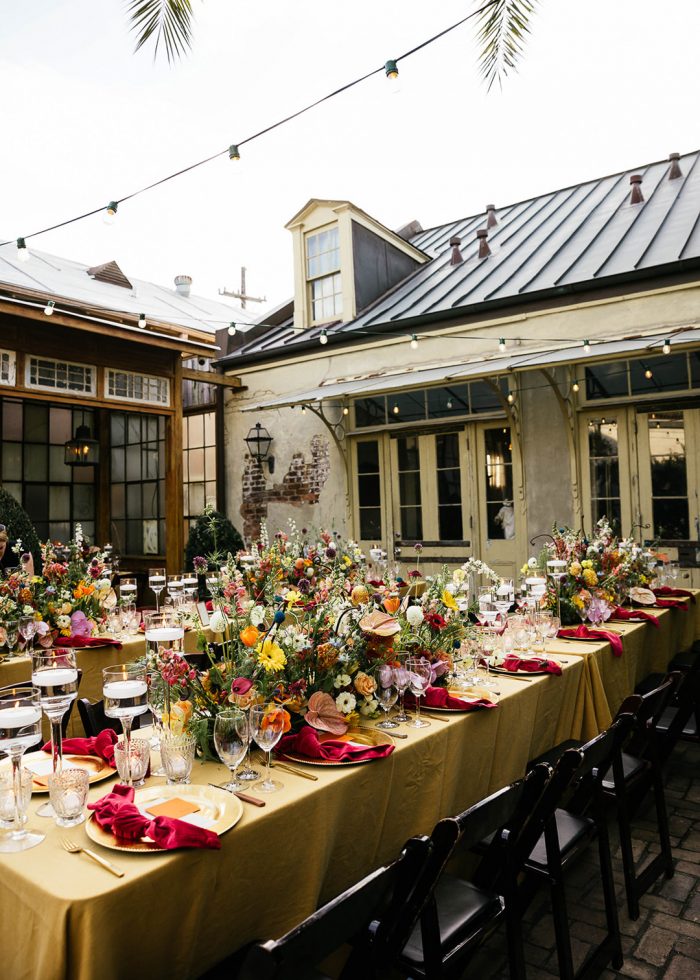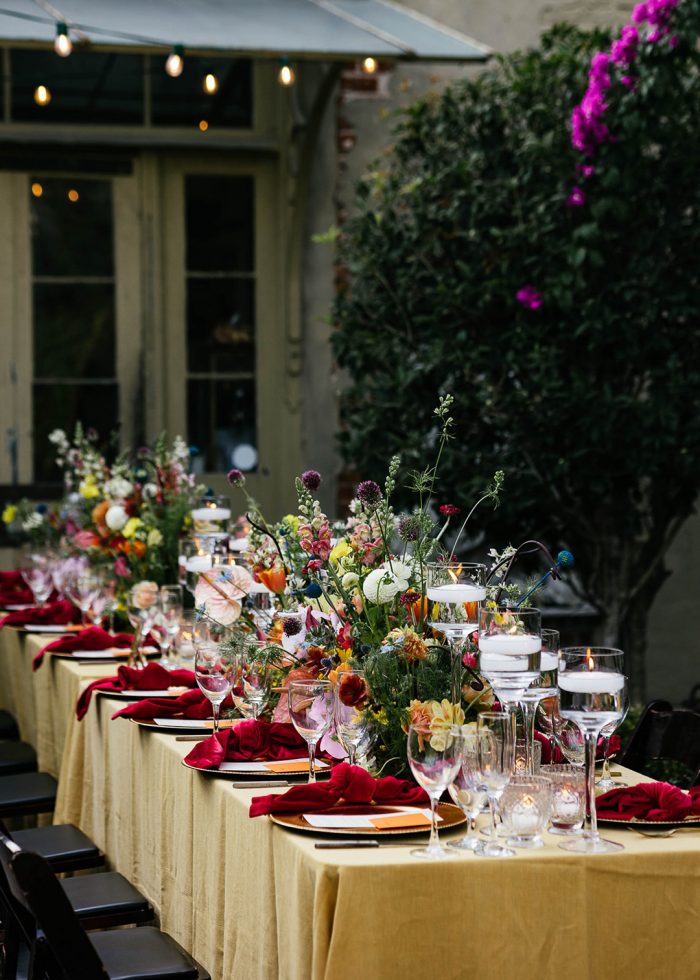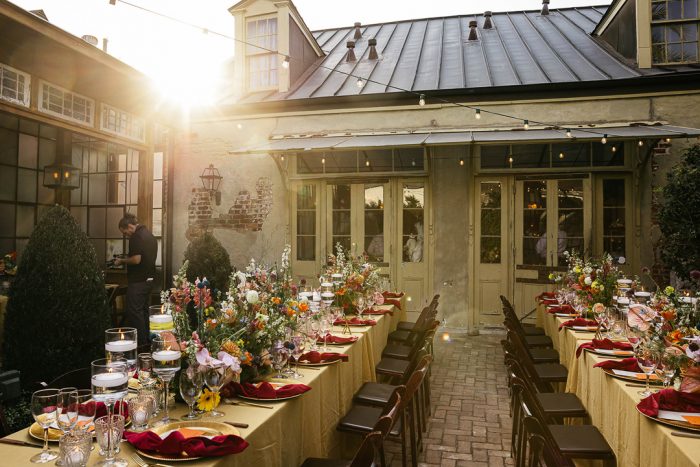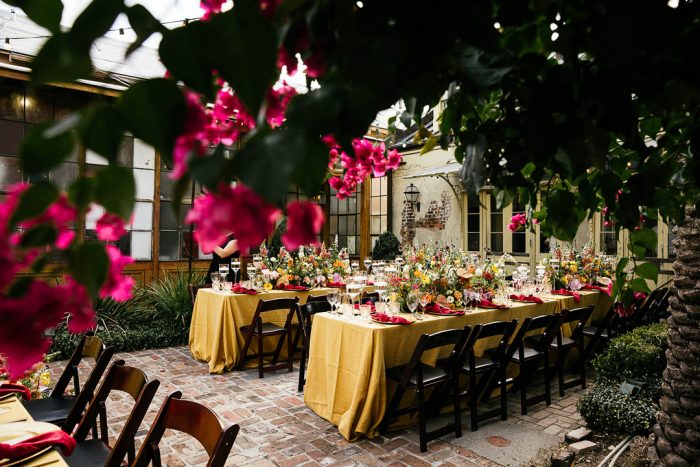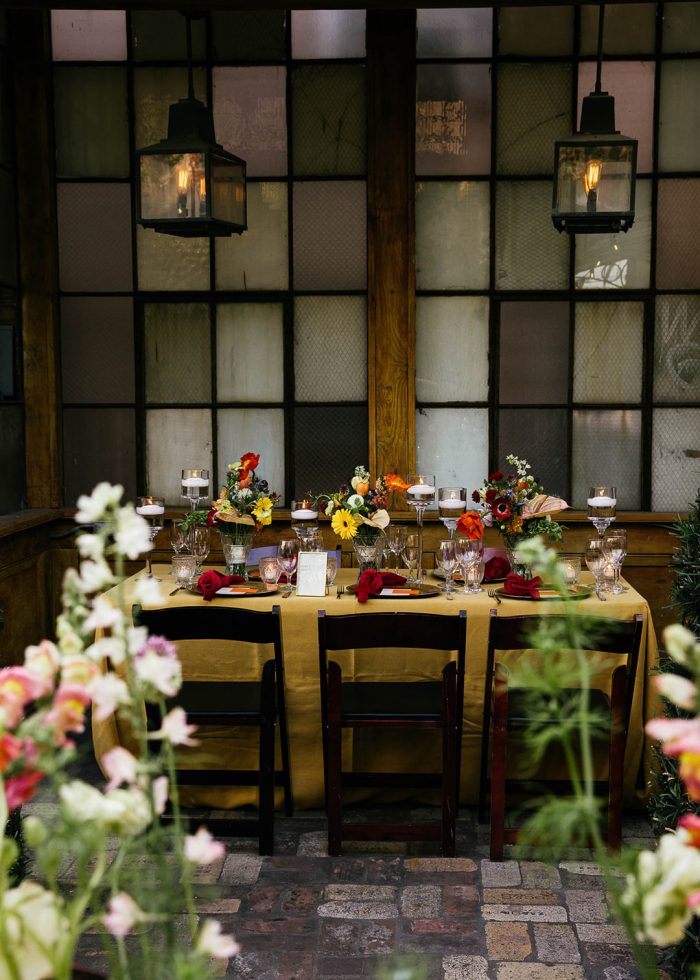 Custom Poems As Memorable Mementos at the Colorful New Orleans Wedding
Instead of traditional wedding favors, we opted for a unique and memorable approach. We invited Cubs the Poet, an incredibly talented poet, and artist, to join us on our special day. Cubs brought his typewriter and created custom poems for our guests as cherished keepsakes. The experience was truly magical. Through a conversation, Cubs crafted a beautiful poem and even a portrait for us. It provided a serene moment amidst the joyful chaos, connecting us with our emotions and feelings. We now proudly display both the poem and portrait in our home as a cherished reminder. Our guests also found the experience poignant, with some describing it as therapeutic. It was undoubtedly one of the day's highlights for us and our loved ones.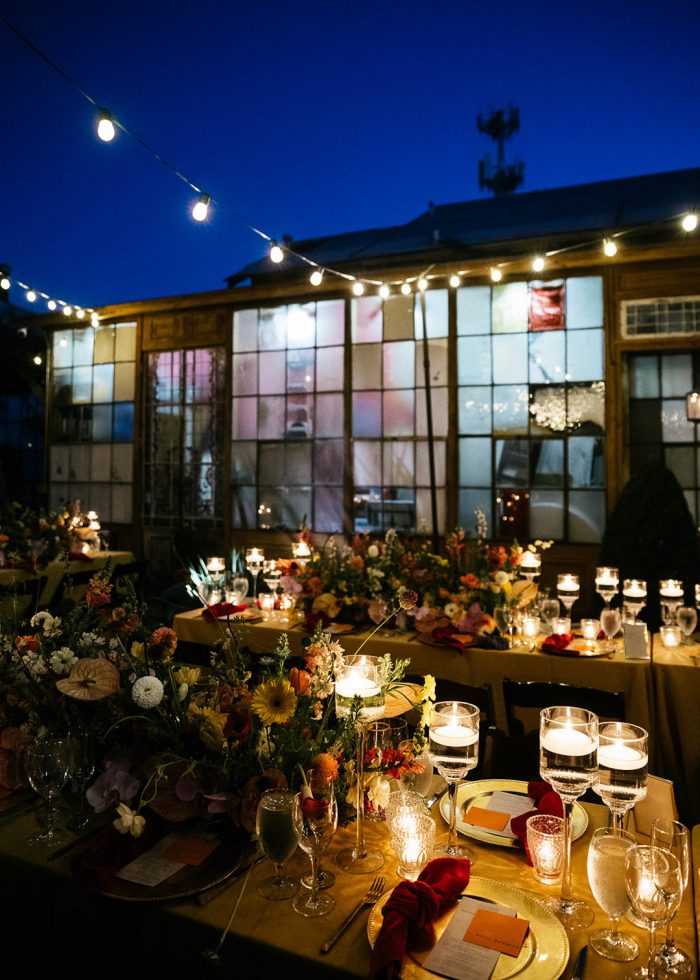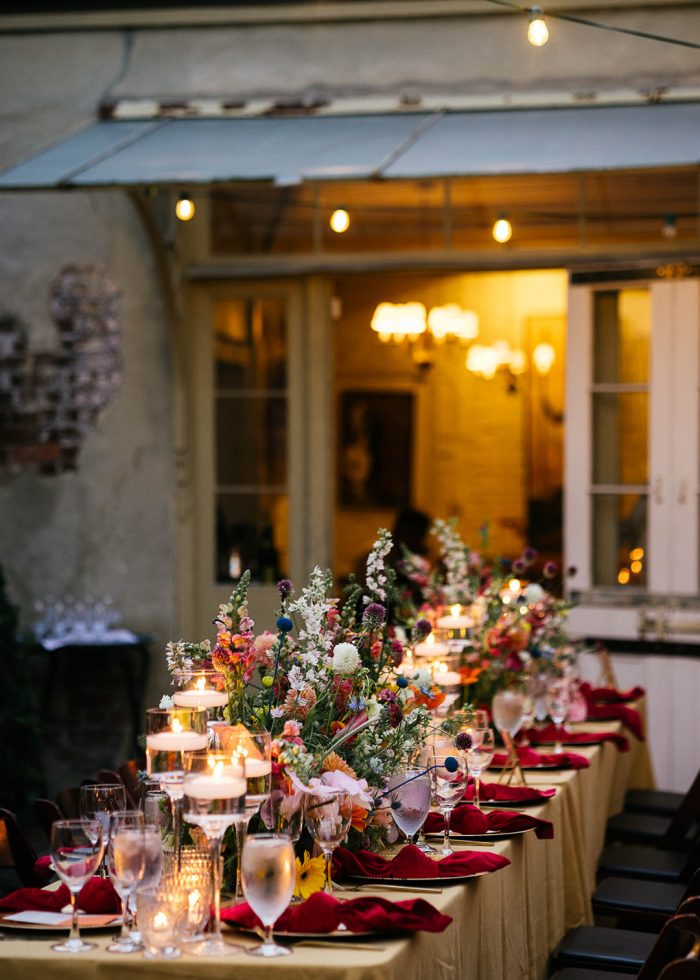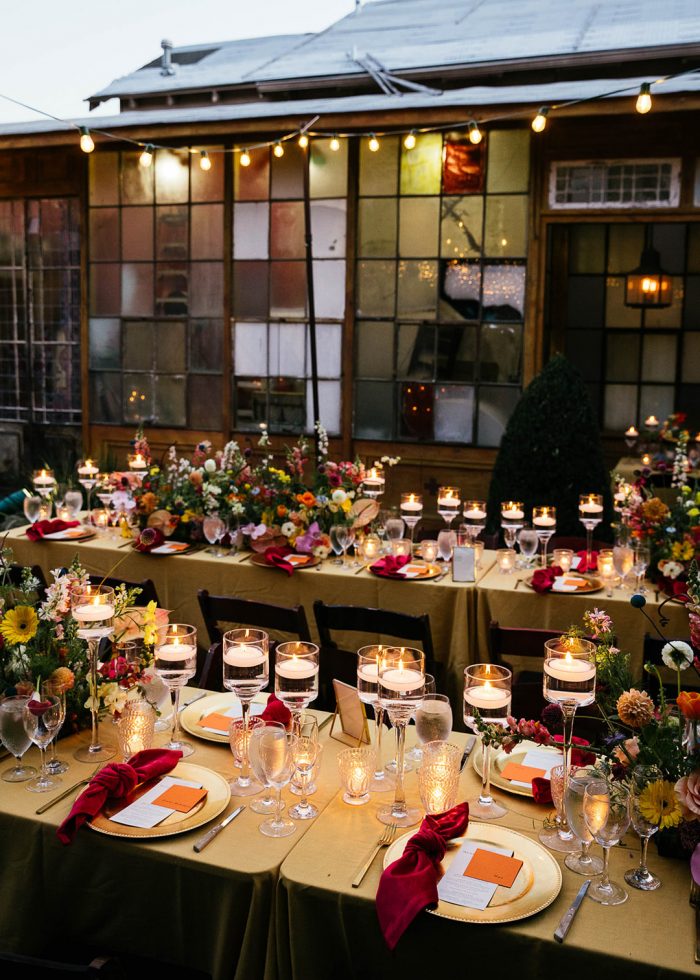 Treating Their Guests To A True NOLA Feast
Considering the significance of food in New Orleans culture, we aimed to showcase traditional local cuisine with a unique twist. Collaborating with Black Pearl, we curated an exciting menu that excited us for the big day. Our culinary journey began with mouthwatering oysters served with sazarac mignonette. As for the passed appetizers, we delighted in BBQ shrimp toast, roast beef po'bao (a fusion of the New Orleans classic 'po boy' with an Asian influence of 'bao'), tomato pie, and crab-stuffed artichoke. For the main course, we put a spin on surf and turf, featuring a grilled NY strip with bay laurel shrimp, accompanied by a fresh salad and vegetables. To ensure we could hit the dance floor, we opted for passed desserts, including delectable beignets and wedding cake. As a late-night snack, we indulged in a 'McRib' and chips, a treat we still regret missing!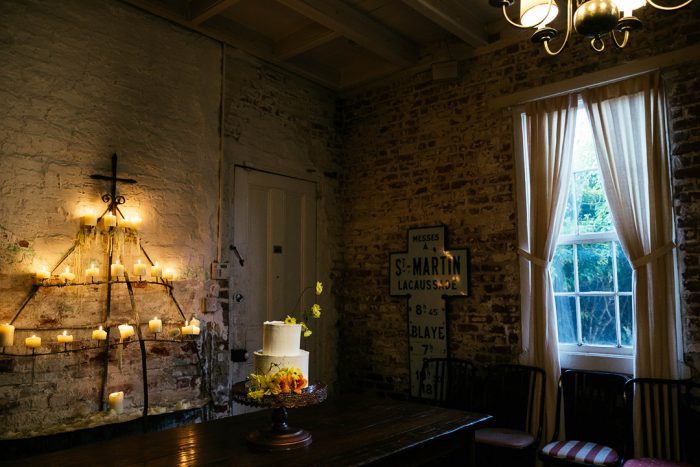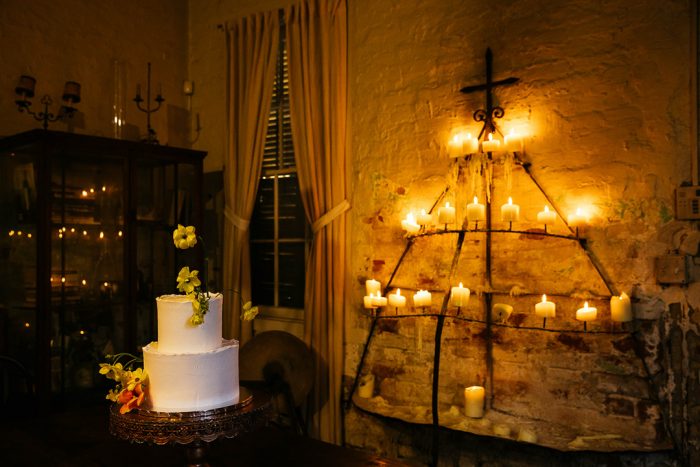 Congratulations to Rebecca and Luke on their quintessential colorful New Orleans wedding. And a big thank you to Lyndsey Goddard for beautifully capturing all the special moments and lively energy of the happiest day of their lives.
To create an unforgettable celebration, you need a winning combination of elements: a captivating venue, exciting entertainment, and delicious food. Just like this wedding! And with the right team of vendors to bring your vision to life, there are no limits to what you can achieve. Don't be afraid to dream big and let your creativity soar.