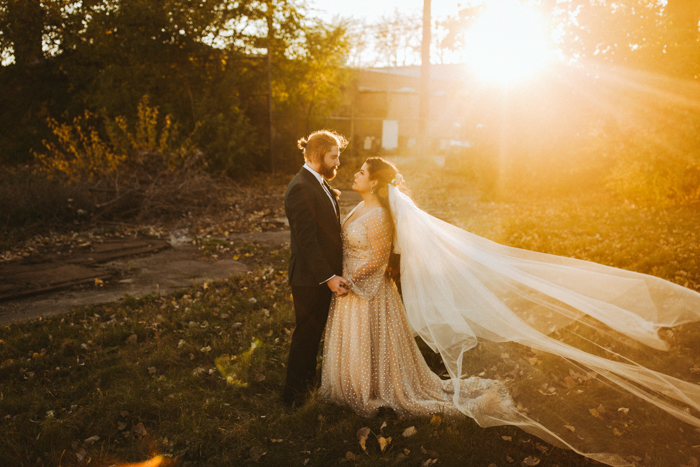 COVID couples are often familiar with having to trim their guest lists. But less guests doesn't mean less fun! Many couples, like Cody and Allison, are ensuring their micro weddings are celebrations for the books by incorporating unique details into their ceremony, like a first dance after walking down the aisle. But their uniqueness didn't stop there. Not only did their Chicago micro wedding have celestial and Halloween details, but their micro wedding was actually on Halloween.
To fully utilize their Halloween date, they incorporated an autumn color palette from a circle archway drenched in florals, to the yellow and orange bridesmaids' dresses. If you are obsessed with fall colors and Halloween, scroll down to see all the details of this Chicago micro wedding, as captured by Cody & Allison Photography.
The Couple:
Dorian & William
The Wedding:
Chicago, IL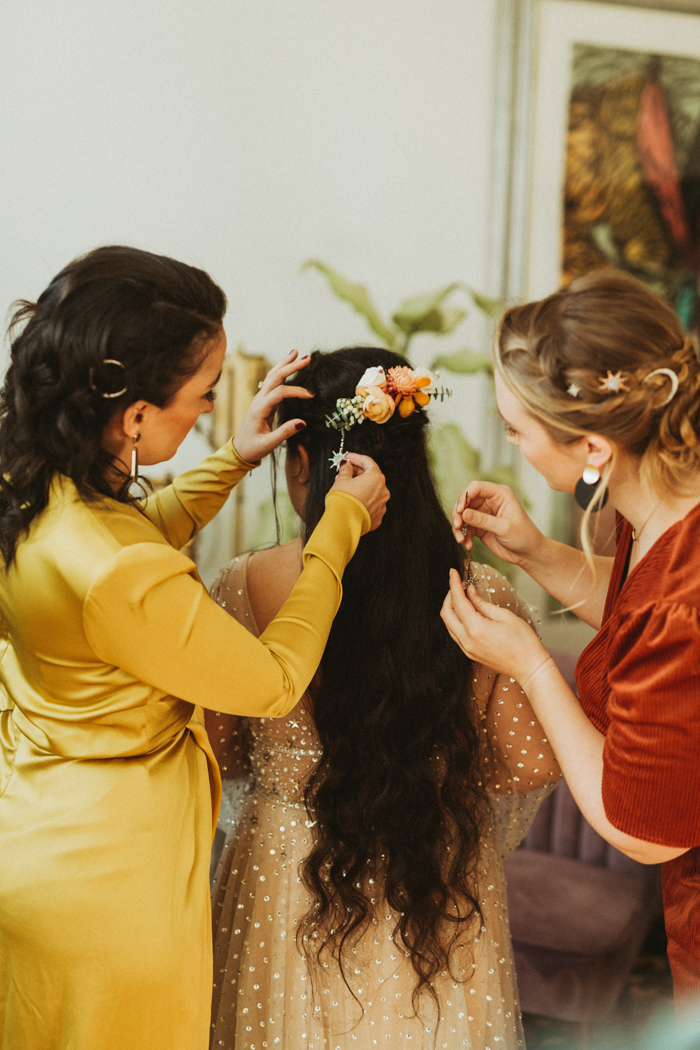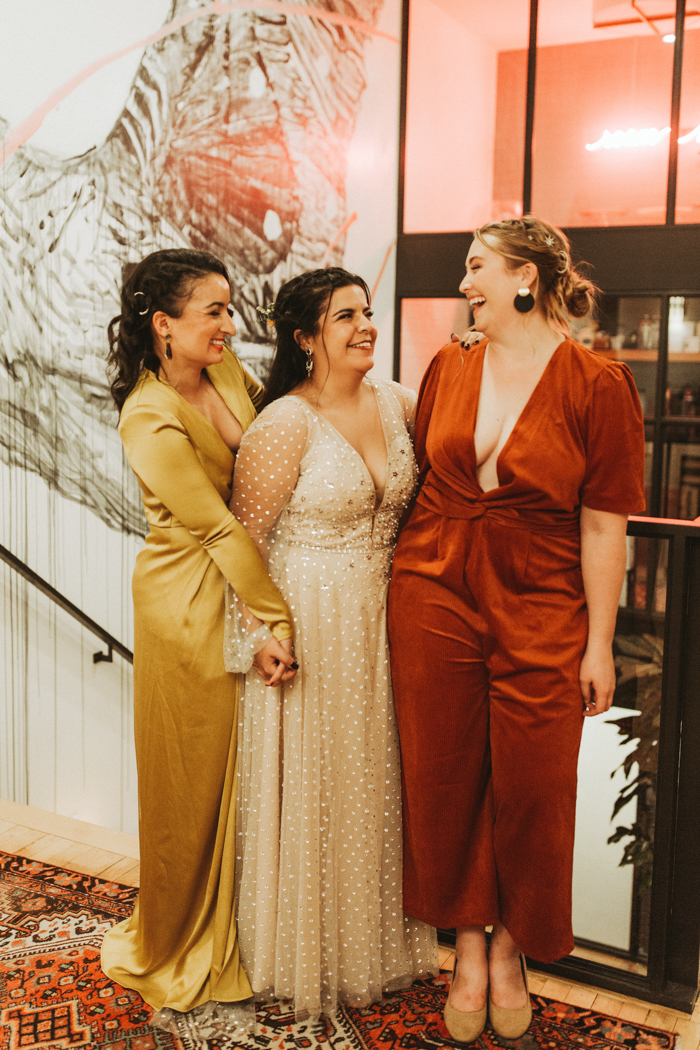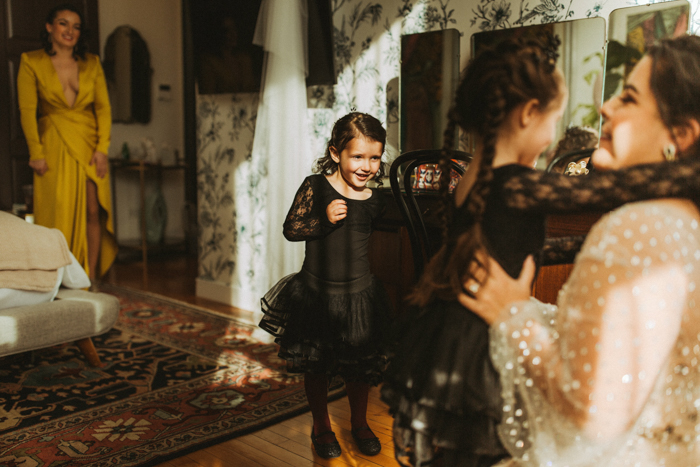 Walking Down The Aisle Together
Billy met me on the stairs when I was walking into the ceremony. Per usual, it wasn't in the original plan to do this, but seeing him walk toward me—tears streaming down his face—was exactly perfect. It was so special walking down the aisle together as fiances for the last time. We didn't do a first look, but this was a fun extra moment for us to experience together.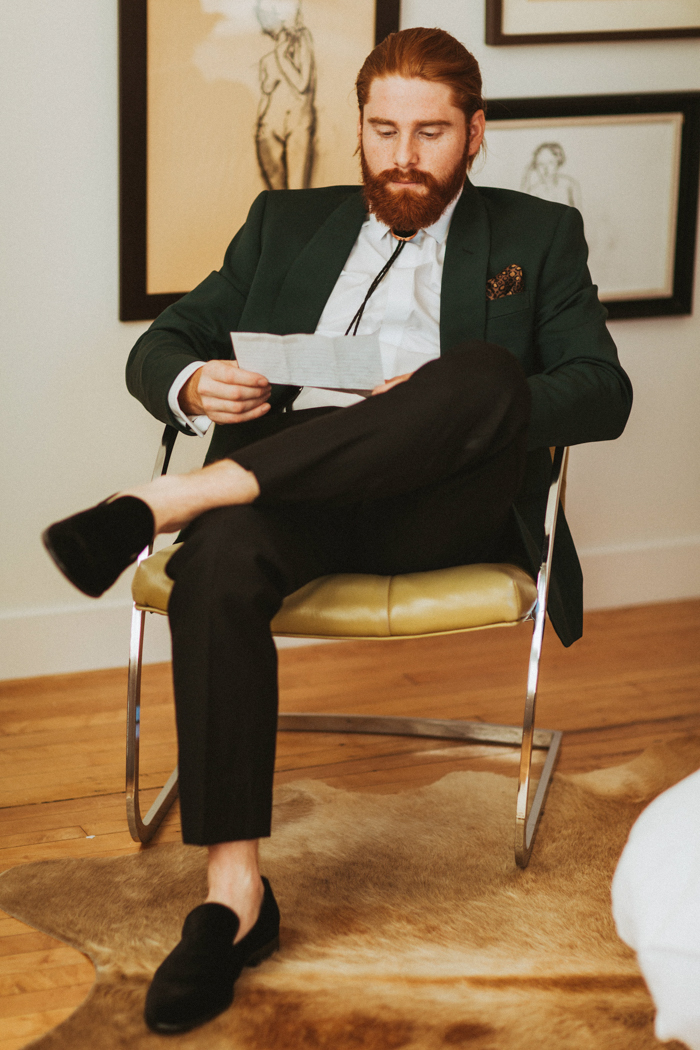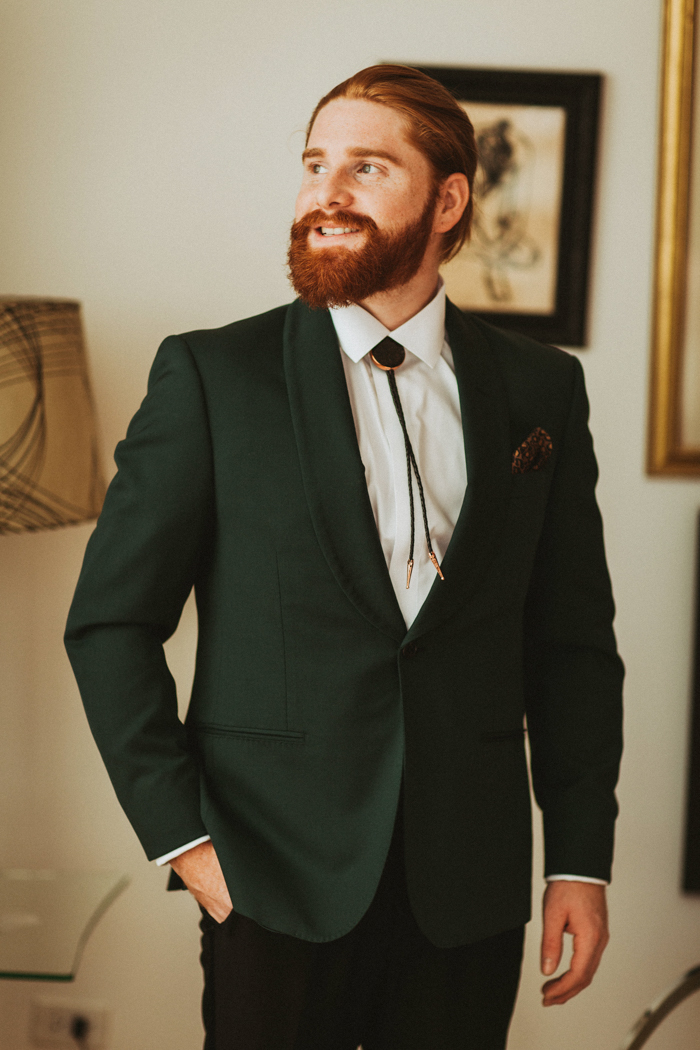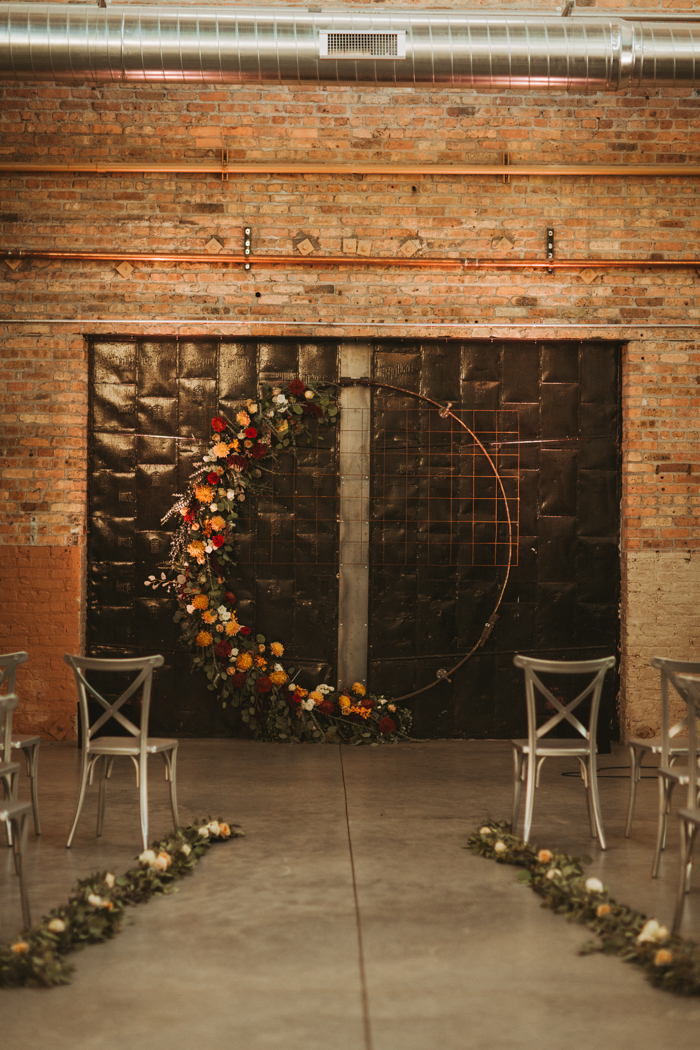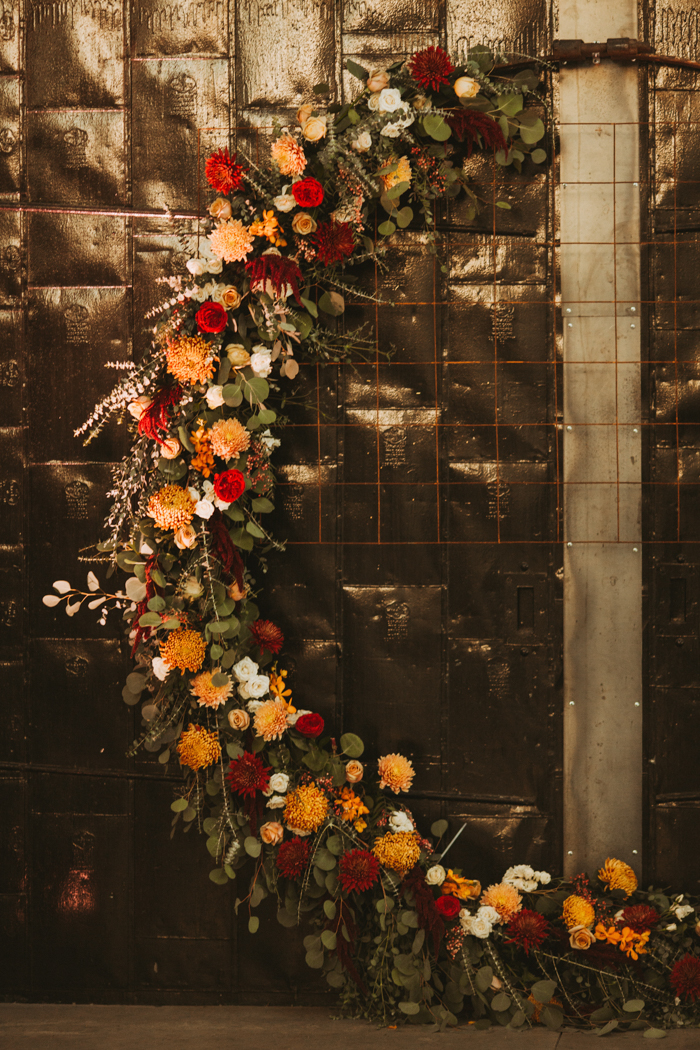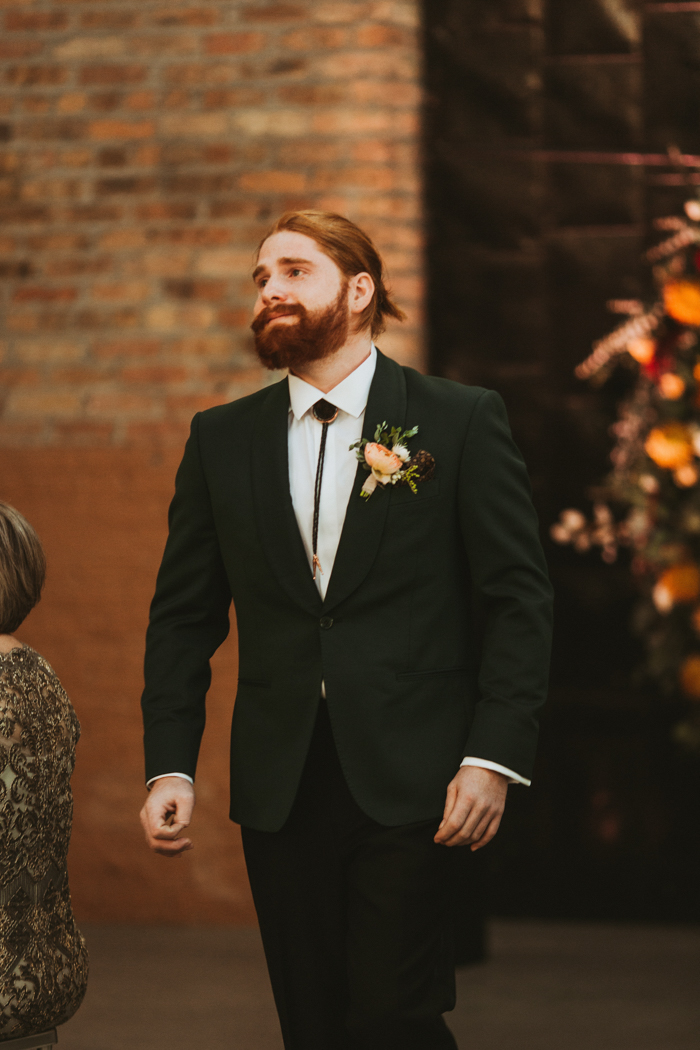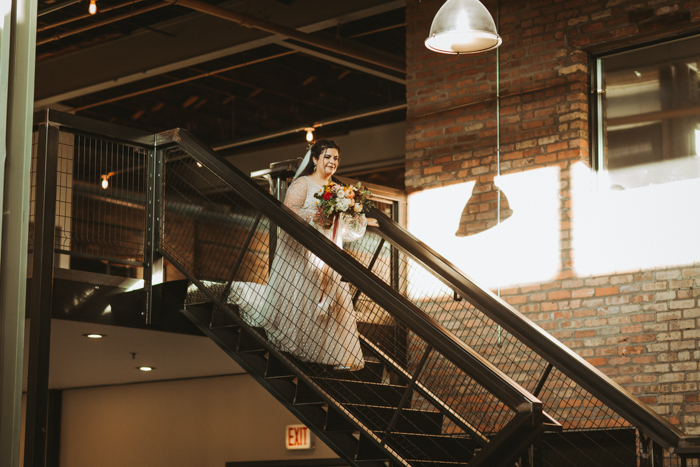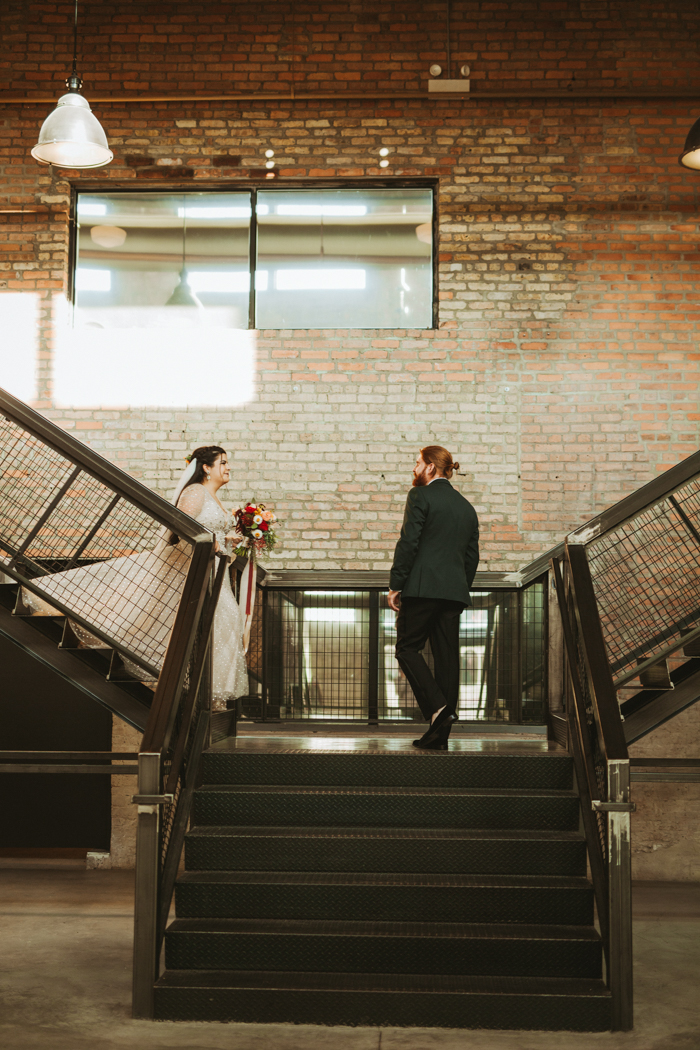 The Perfect First Dance
When we looked through playlists of first dance options, it became clear to us that leaving our ceremony would be much different than we had originally pictured. For months, I knew we weren't going to have a first dance and I had accepted it. We had a song picked out, but it had been earmarked for a rainy day at that point. Tired of searching, jokingly, I said "what if we walked down and then just danced instead?" It was immediately decided. We also didn't tell anyone about our secret first dance plan. I think being able to cap off our ceremony by being able to just nestle into each other after a stressful ride was exactly what we needed. I'm so thankful we were able to stream it online for all of the guests we couldn't include in person.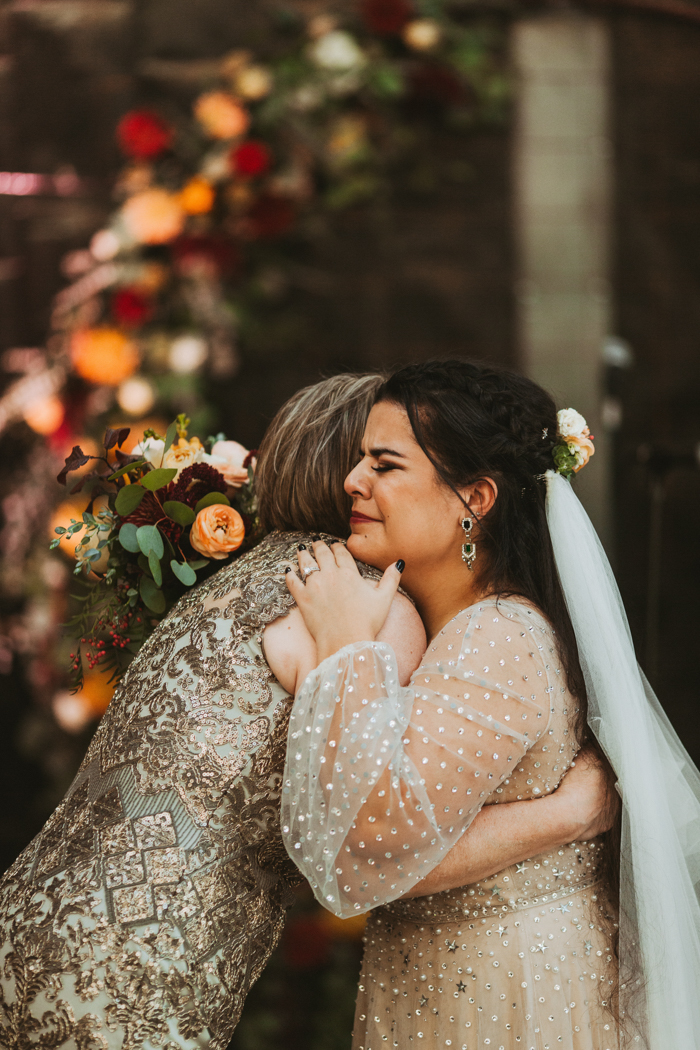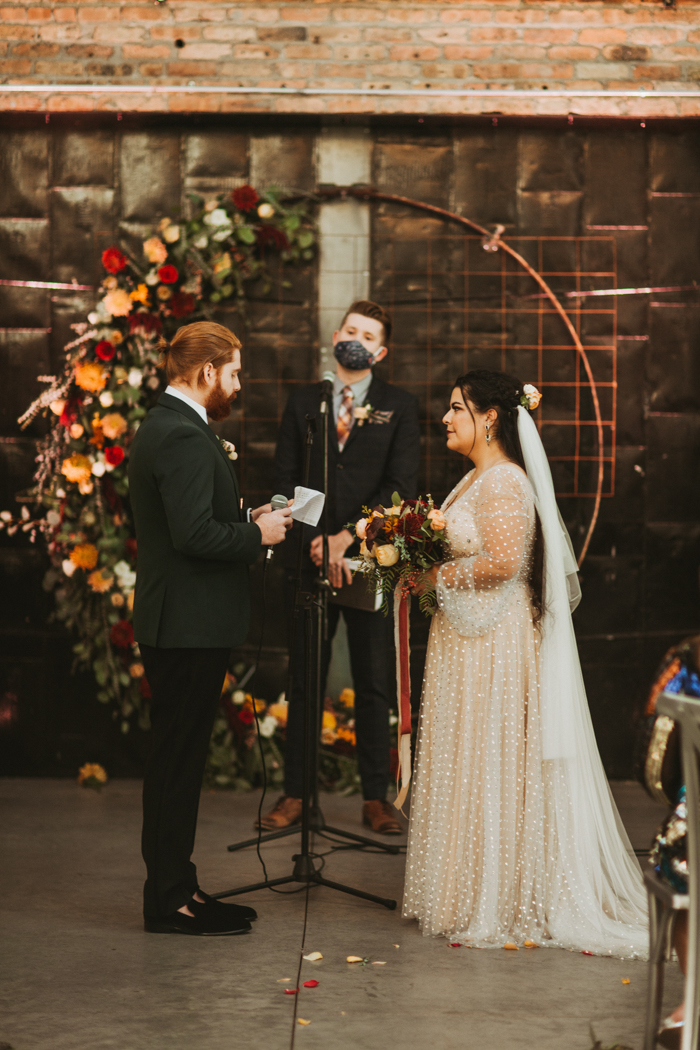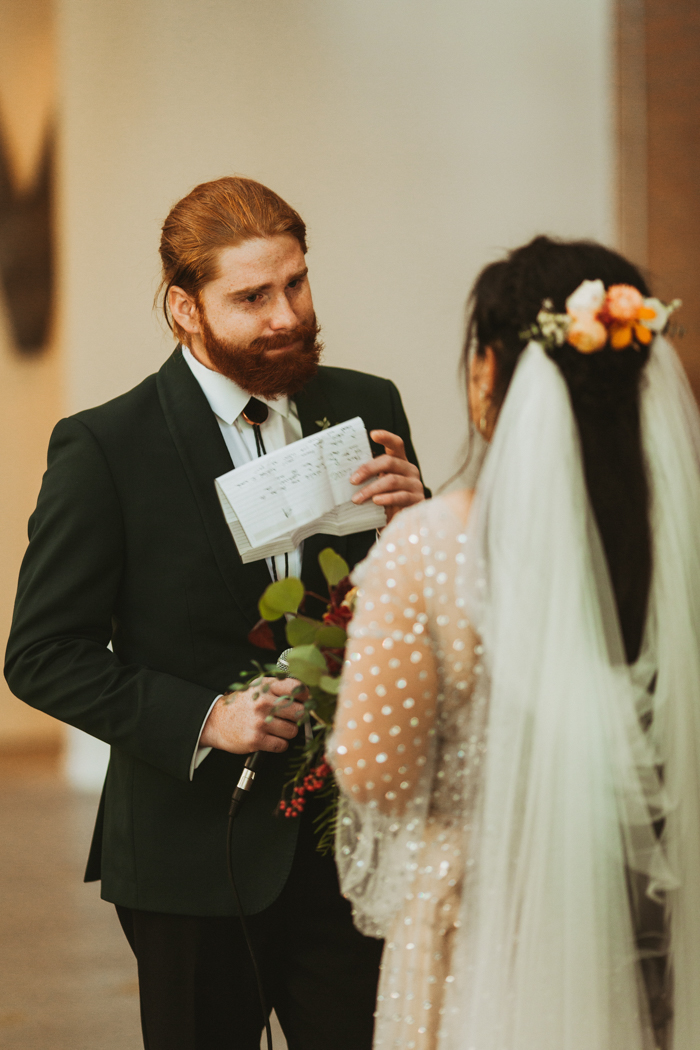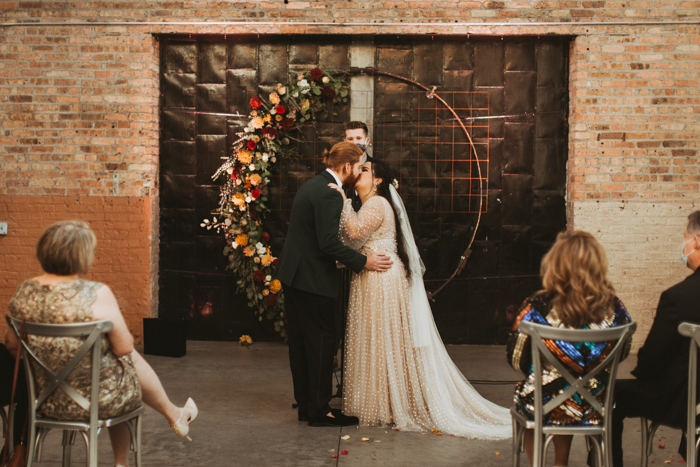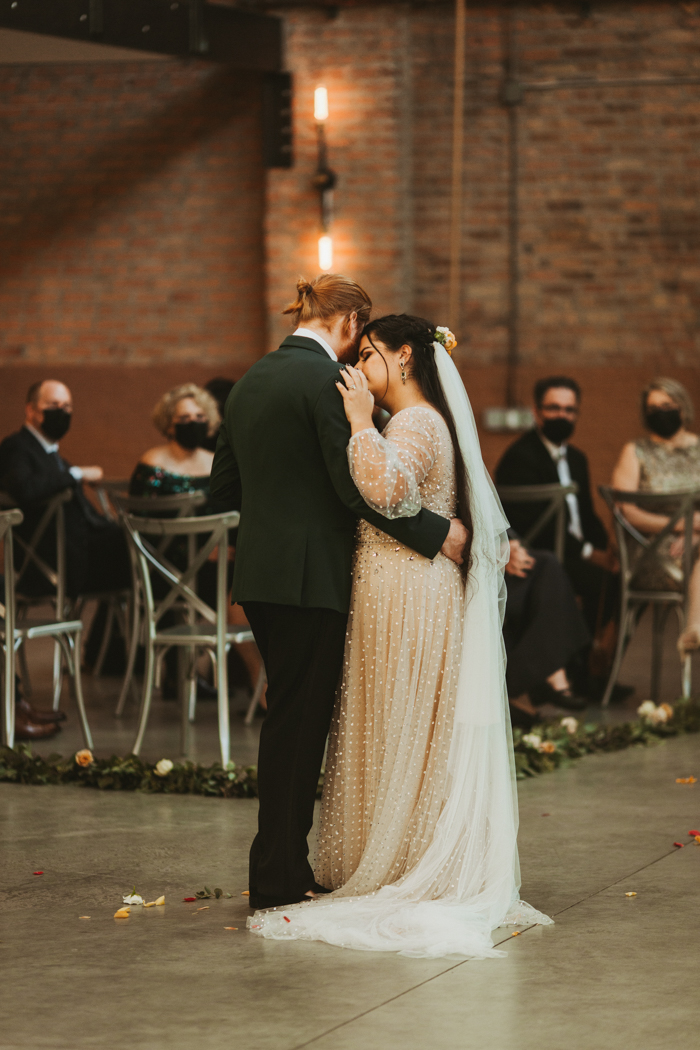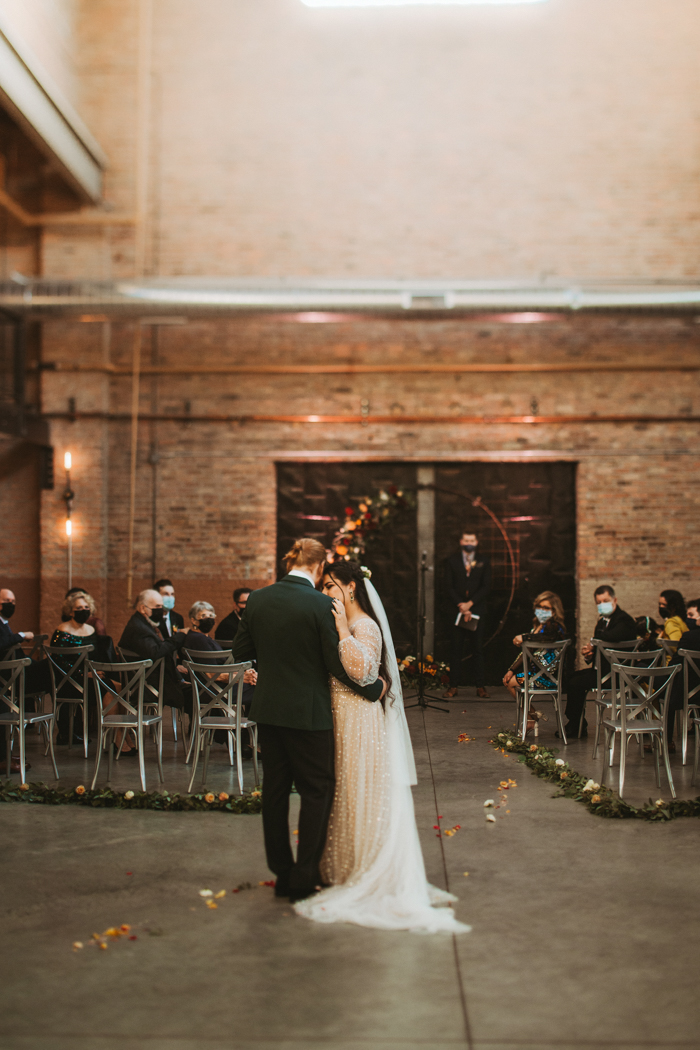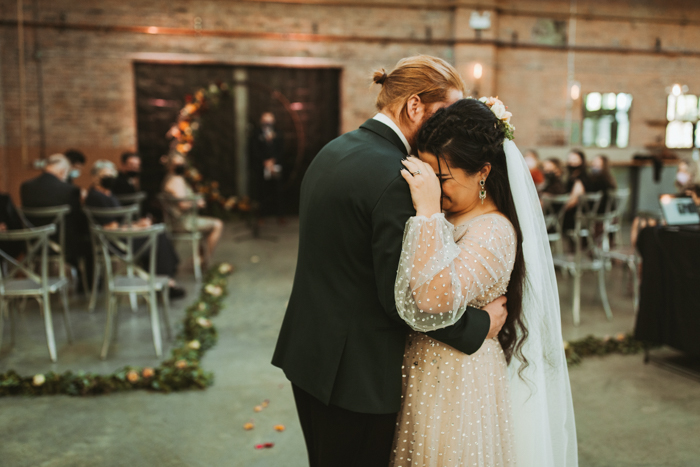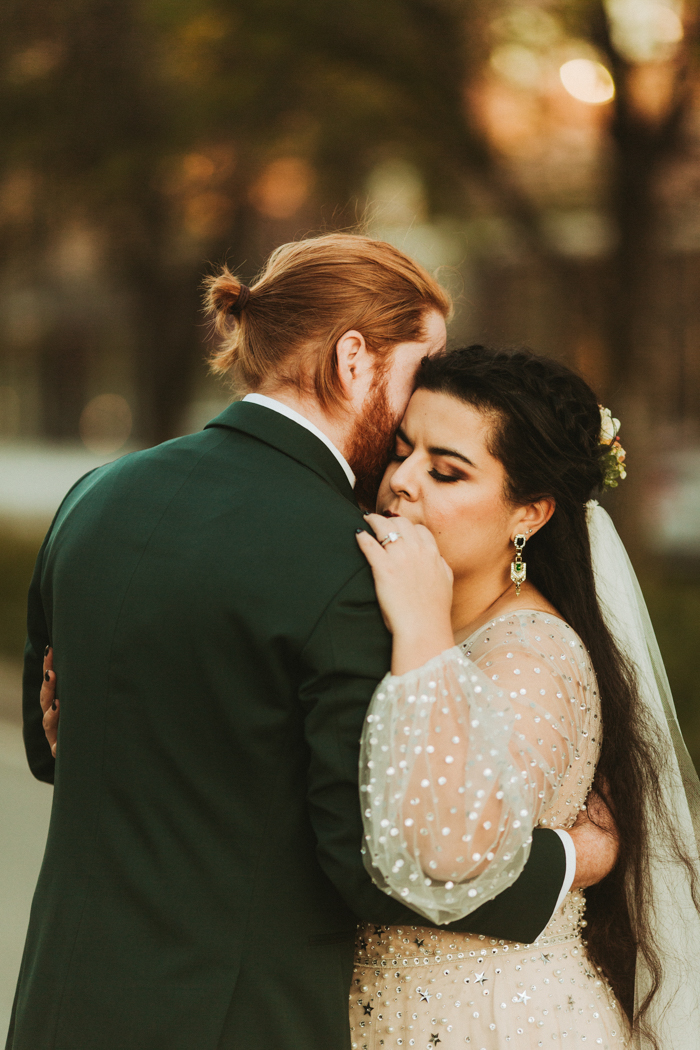 Why A Chicago Micro Wedding?
We immediately set up tours of about 12 different venues, mostly in the city, but a few in Wisconsin and Michigan. When we walked into Fairlie, I knew it was the one. I actually stumbled across it in one of my many Google searches the night before we visited. We were set to see another venue and I emailed quickly that evening to see if we could pop in to see the space. Lo and behold, I got an email just an hour or so after saying to come on by. The space is spectacular and the team behind it truly loves what they do and they want the absolute best for their couples.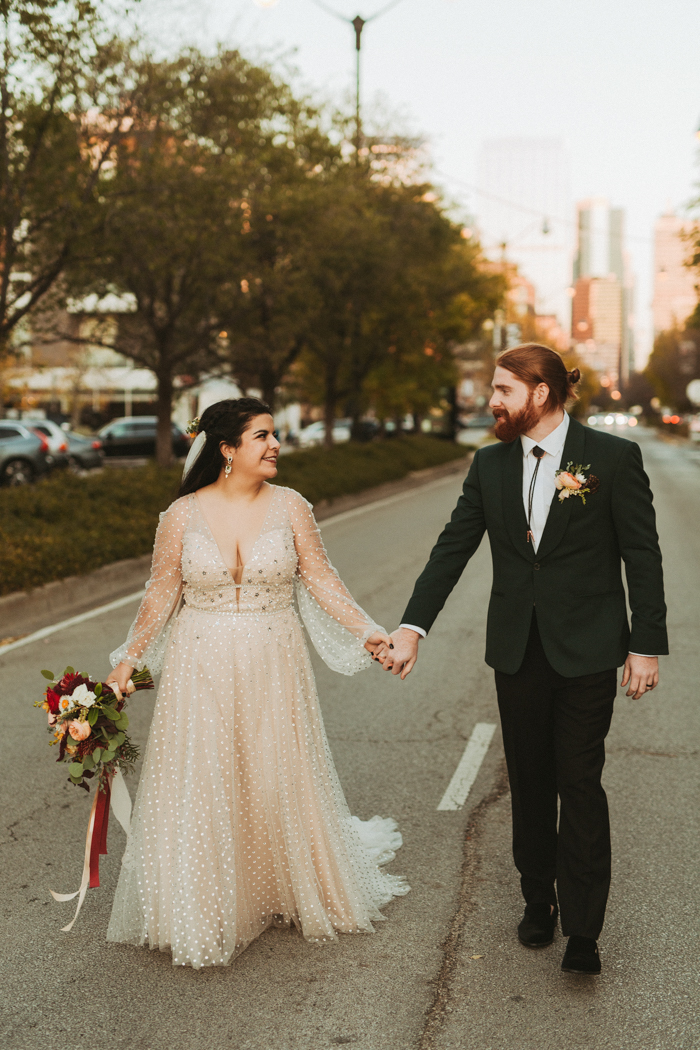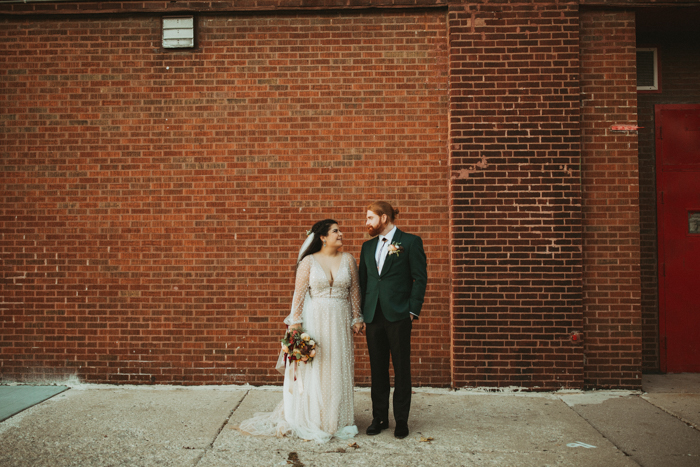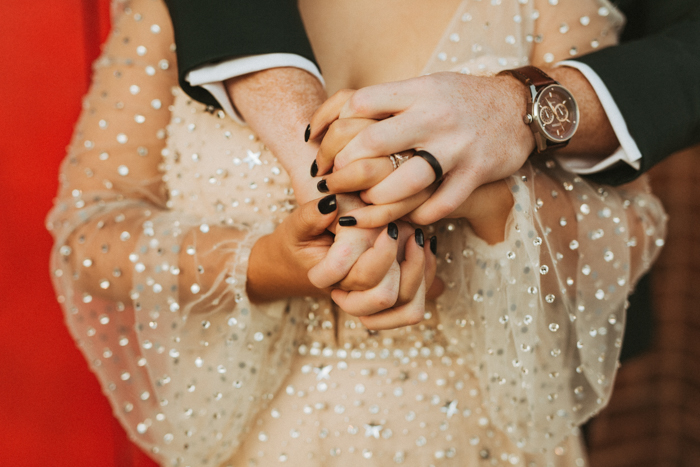 Wedding Advice For Nearlyweds
One of the first things I did when I started emailing wedding vendors was making a dedicated wedding email. I made folders for each category for a potential vendor, and then changed the names of the folders to the vendors themselves when we selected them. By creating an entire folder of invoices and contracts, I could find them easily later. Gmail is very good for this—you can label and sort your emails and they come in color-coded so you don't have to comb through to find what you're looking for.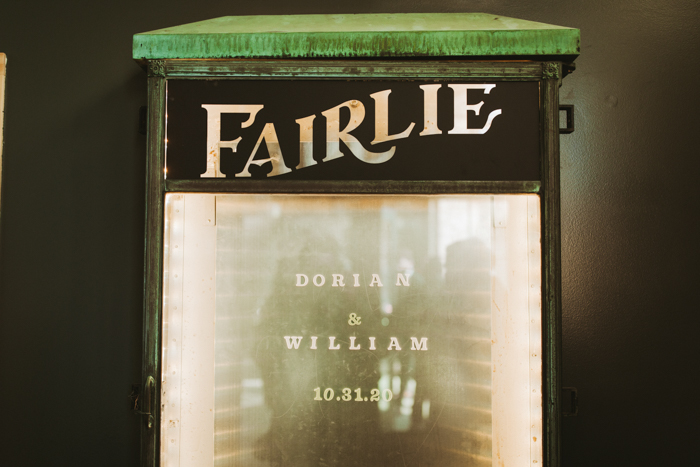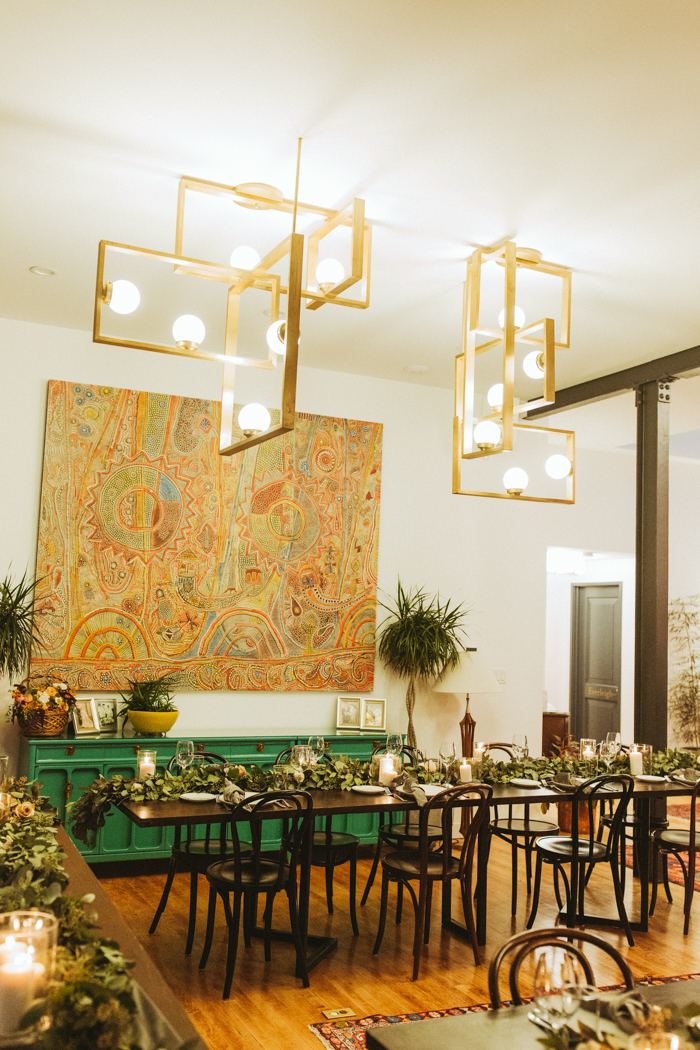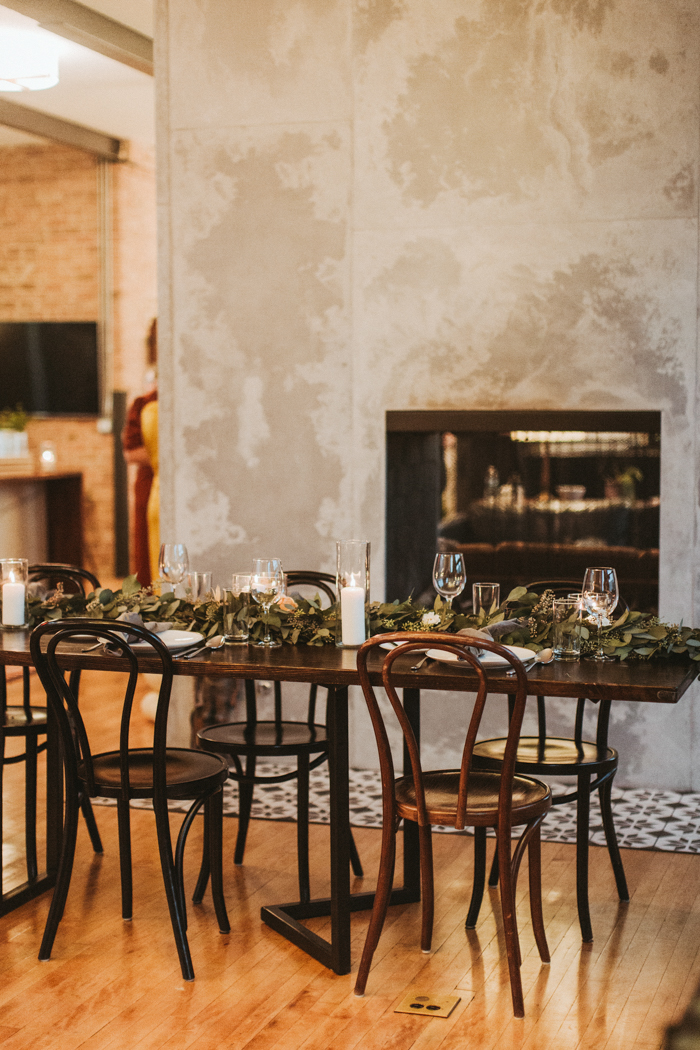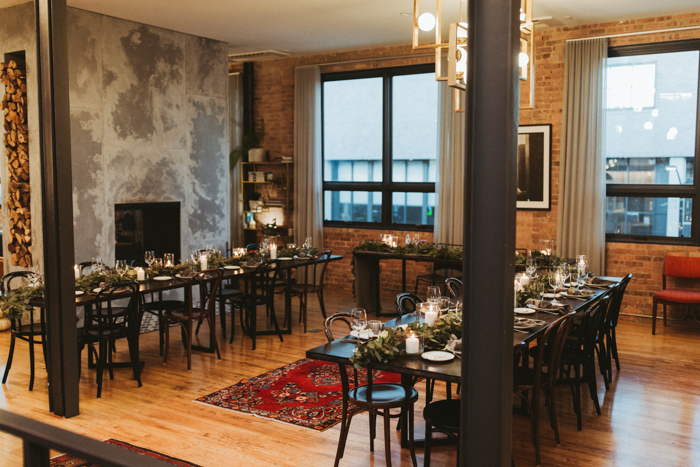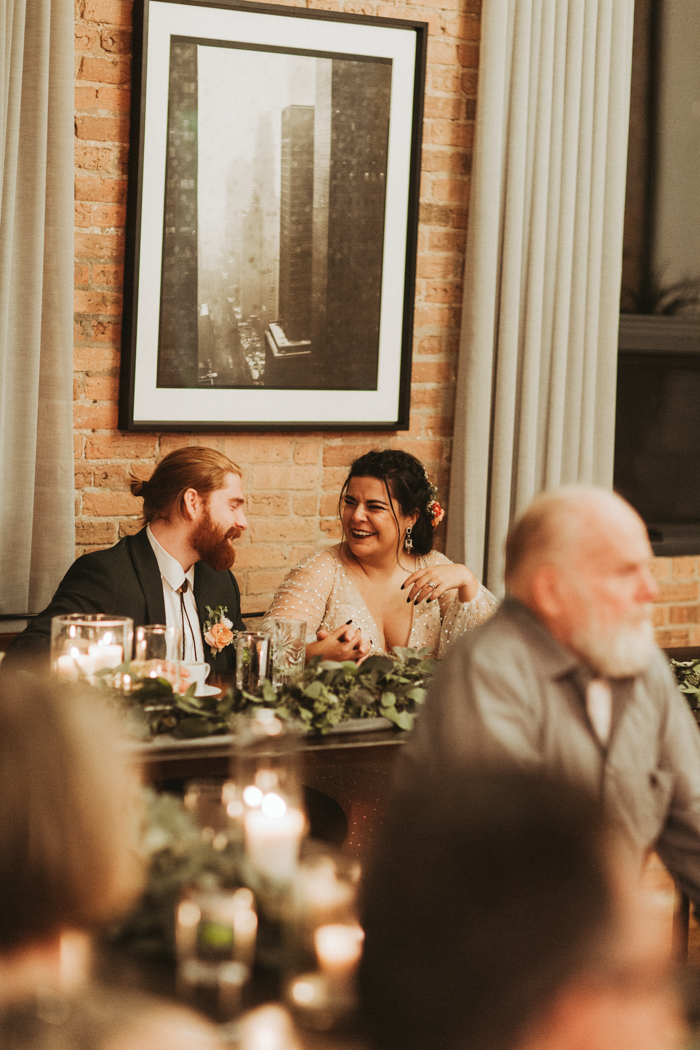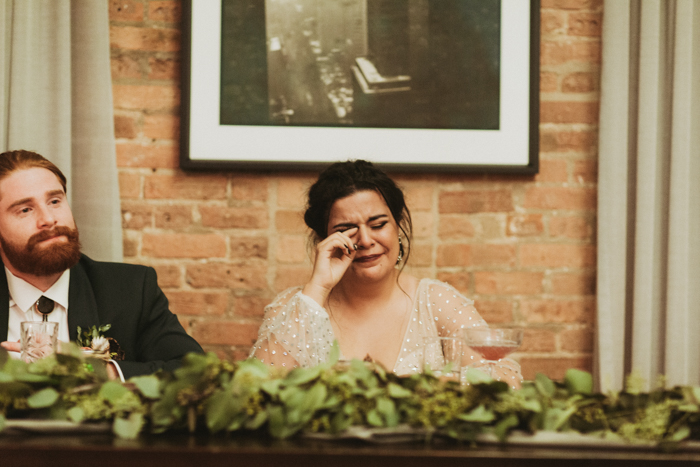 Congratulations to Dorian and William on their Chicago micro wedding! Thank you to Cody & Allison Photography for capturing and sharing this day with us. Micro weddings are a trend that we don't see going away anytime soon. If you're planning on throwing a micro wedding, check out our ultimate guide to planning one and our micro wedding timelines and tips.