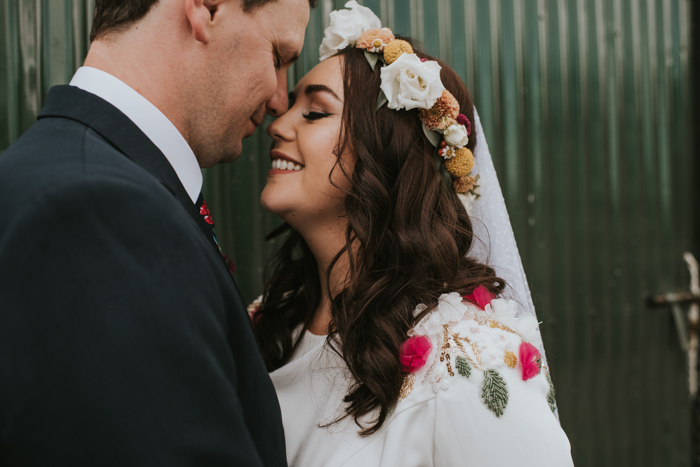 Joanna and Ryan knew from their first look at the Cloughjordan House that their wedding dreams were about to come true. And with fun accommodations like converted cow sheds and stylish teepees, you wouldn't say no to a venue like this either. Imagine stepping into a world of color at the most charming home in Ireland—don't worry if you still can't picture it, the photos you're about to see will help.
Top to bottom, this venue was stunning with extras ranging from freshly picked flowers to garden-grown vegetables used in dinner. With the help of the venue's staff and floral designer House of Flowers, this couple turned their wedding venue into a floral wonderland. If you're ready to be whisked away to a whimsical location, then keep scrolling and let photos captured by Junebug member Louise Scott take you to your next destination—Ireland.
The Couple:
Joanna and Ryan
The Wedding:
Cloughjordan House, County Tipperary, Ireland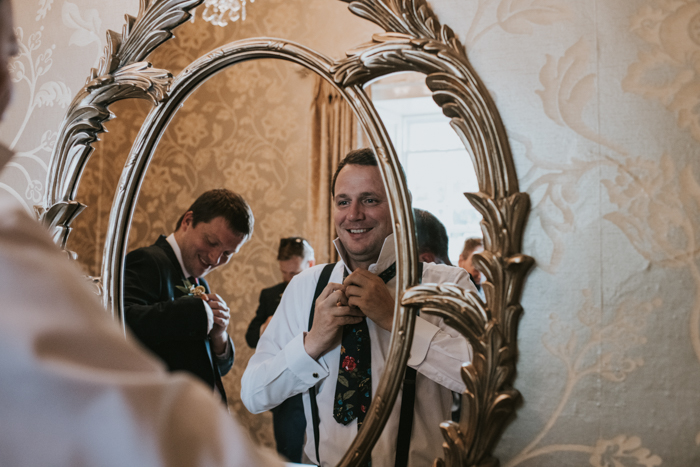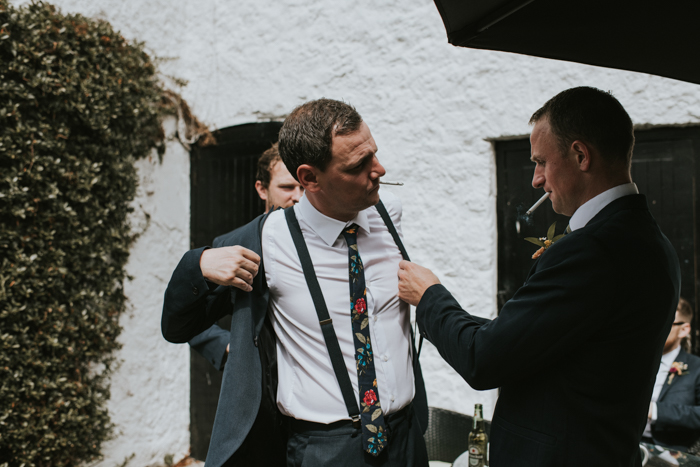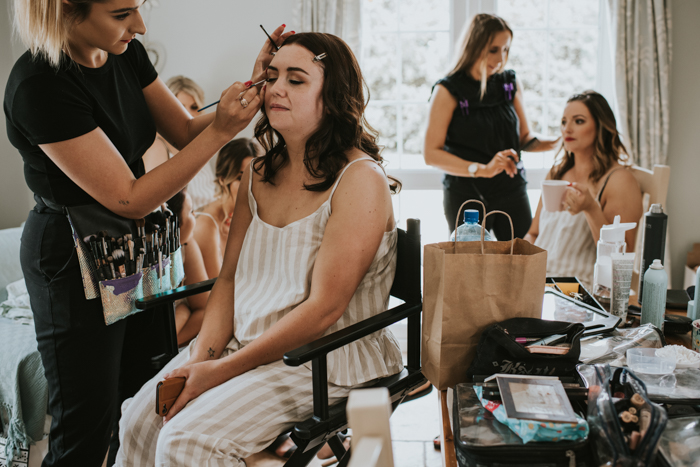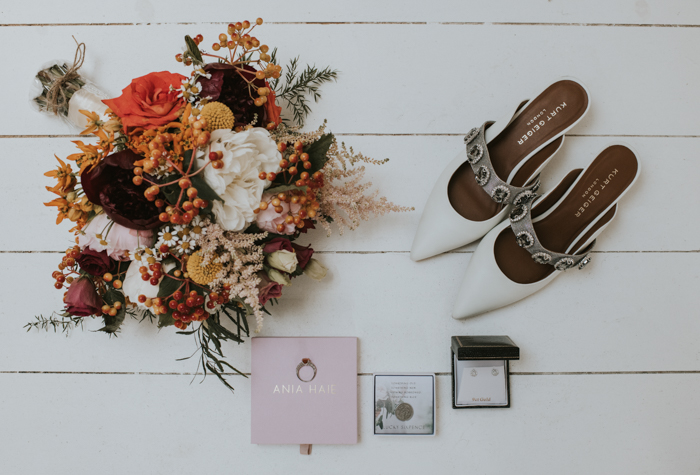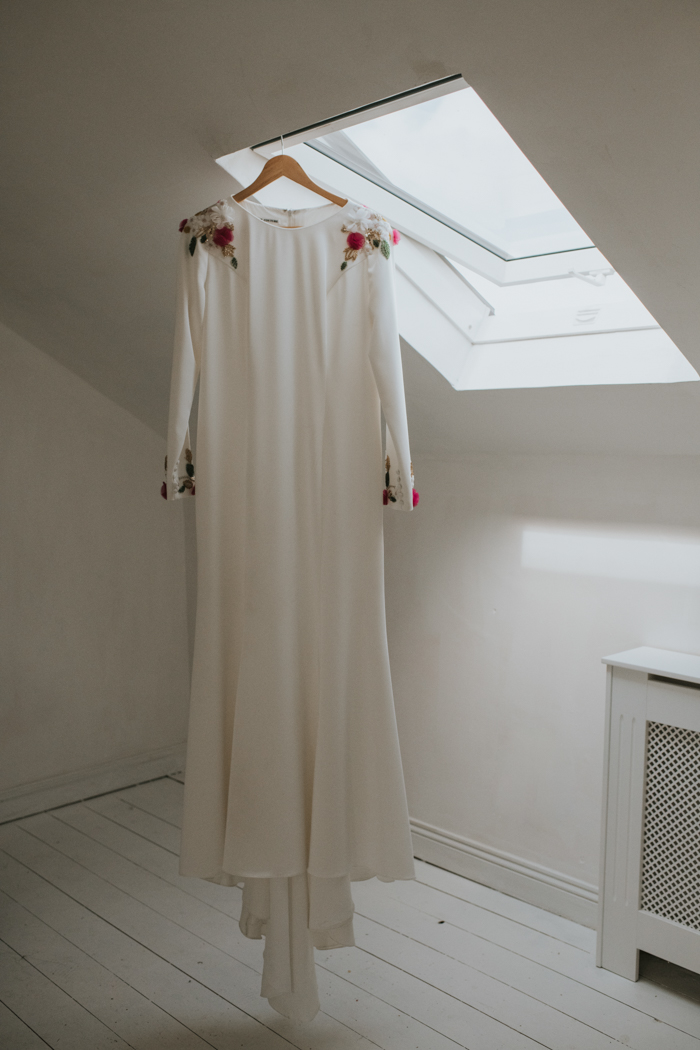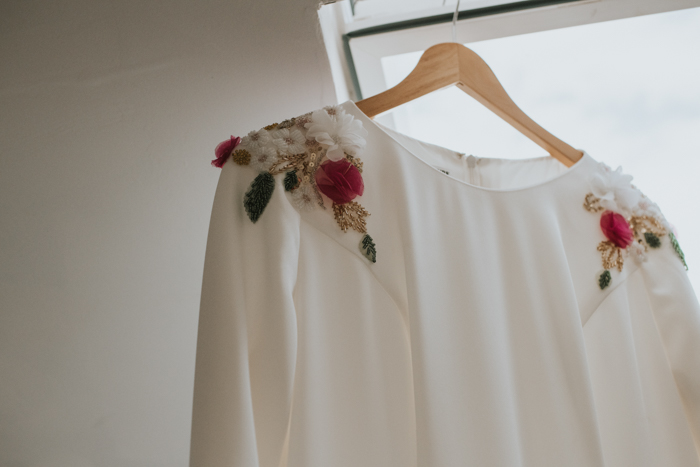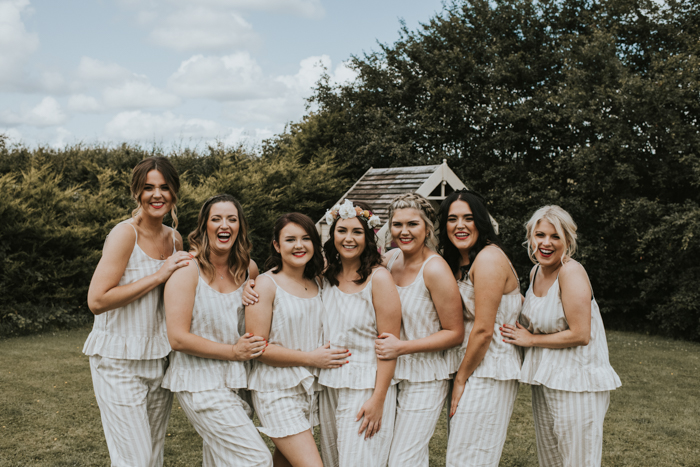 Why A Cloughjordan House Wedding?
We fell in love with the venue instantly after watching a wedding video on YouTube. It had rustic charm coupled with a relaxed party and festival vibe. We knew we wanted class and quality without being pretentious and Cloughjordan House just ticked all of the boxes. All of the food served is organic, the vegetables guests eat are homegrown in their garden, and flowers for the tables are freshly picked the morning of the wedding. When we were in Ireland to view the venue in person, we were overwhelmed by the period buildings' history and aesthetics, coupled with the quirky onsite accommodation options in converted cow sheds and stylish teepees.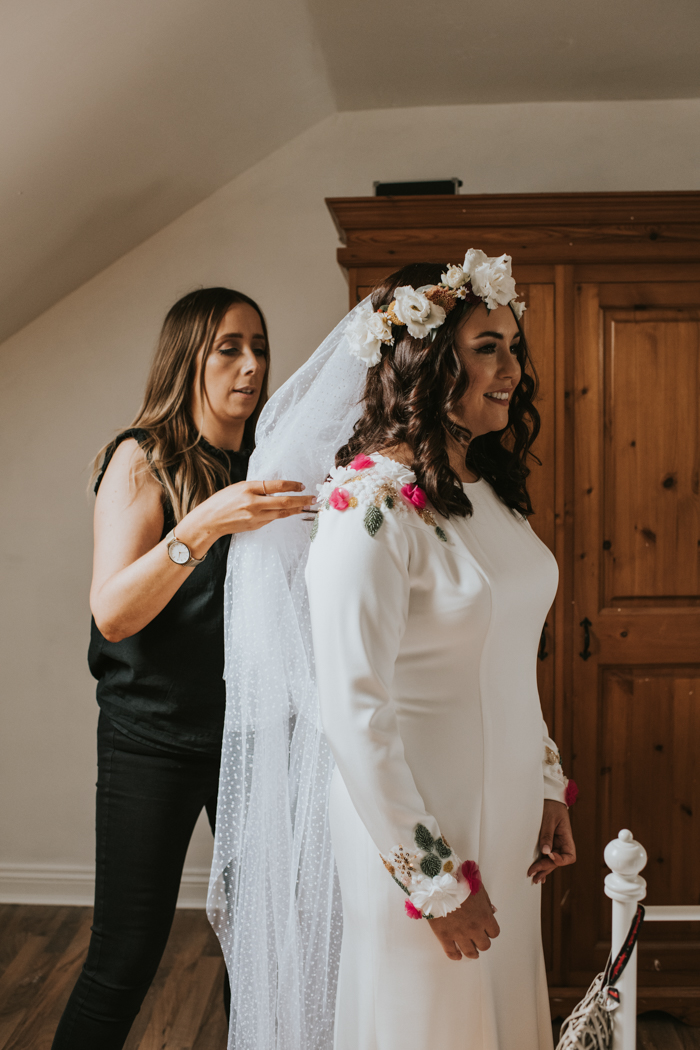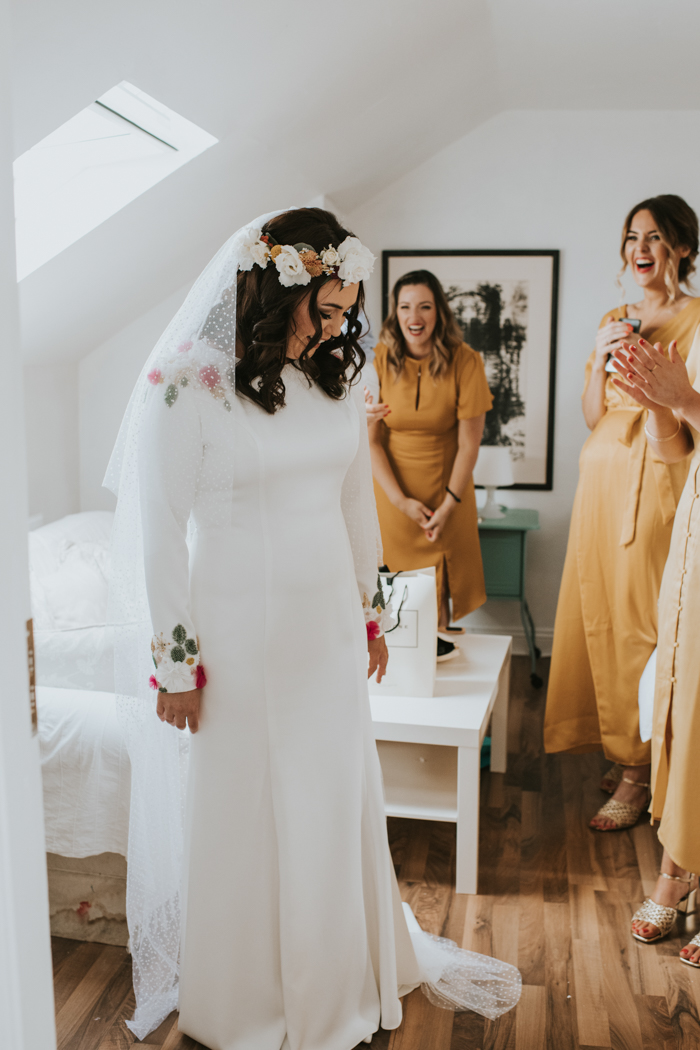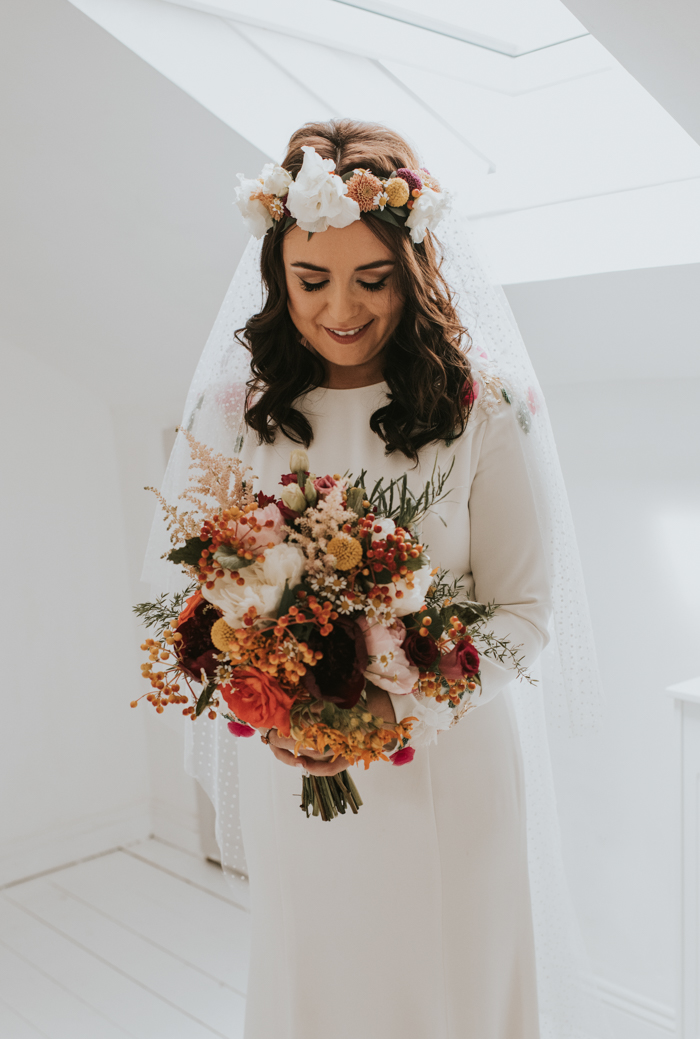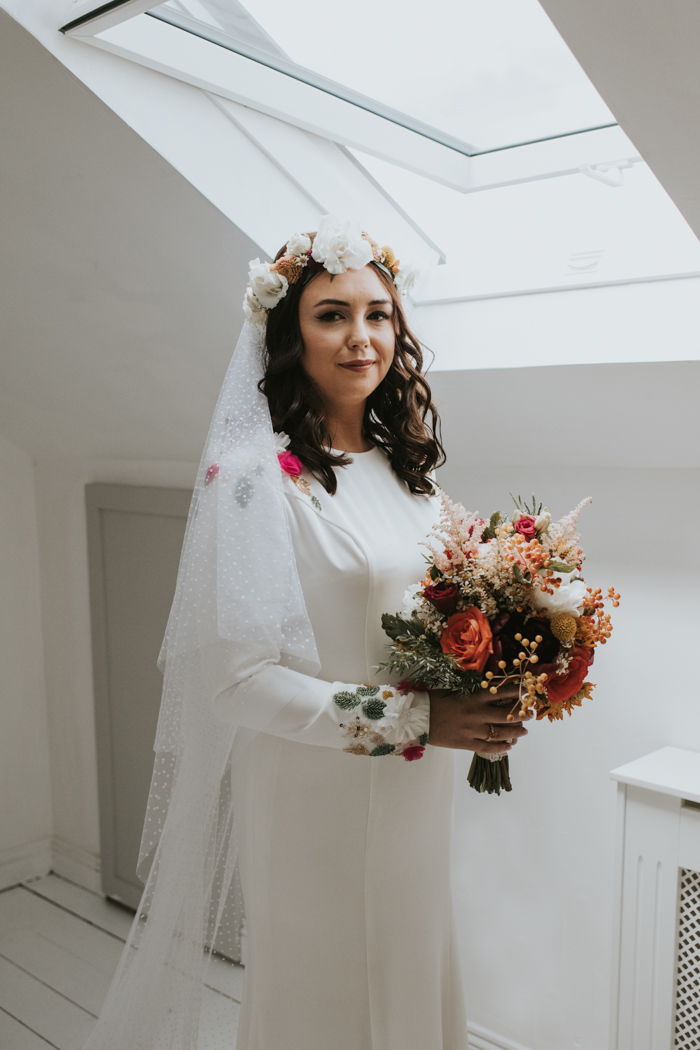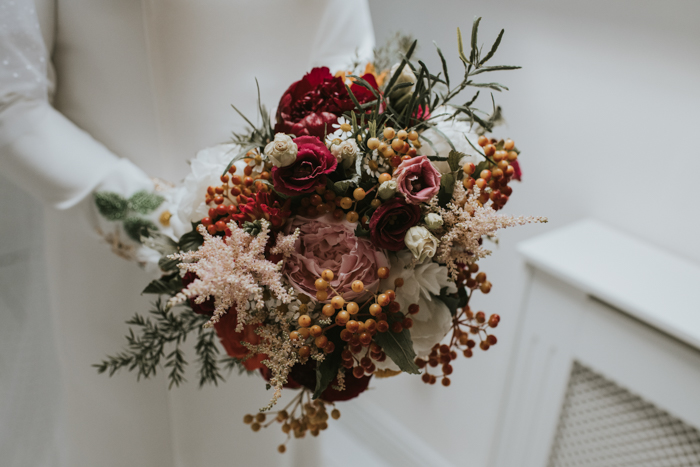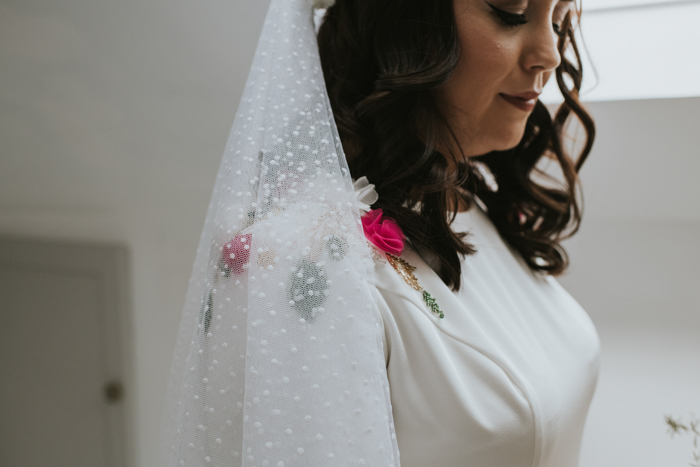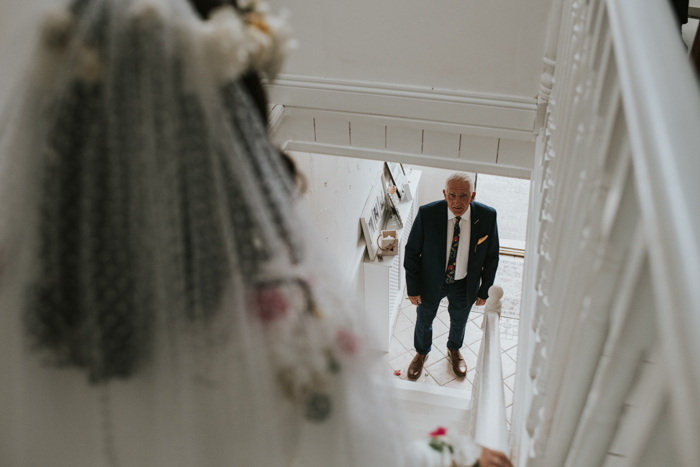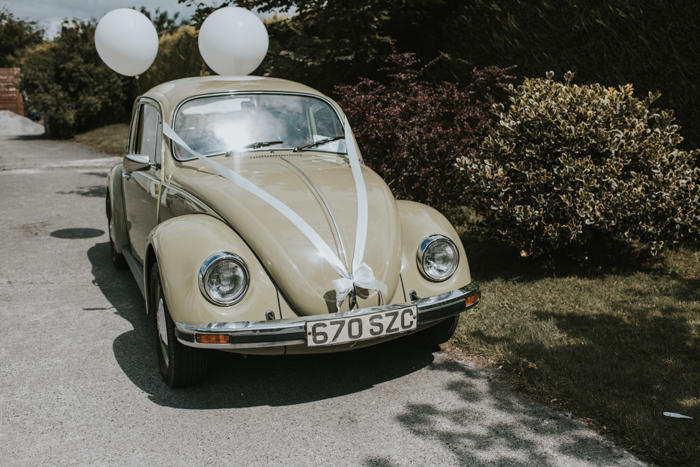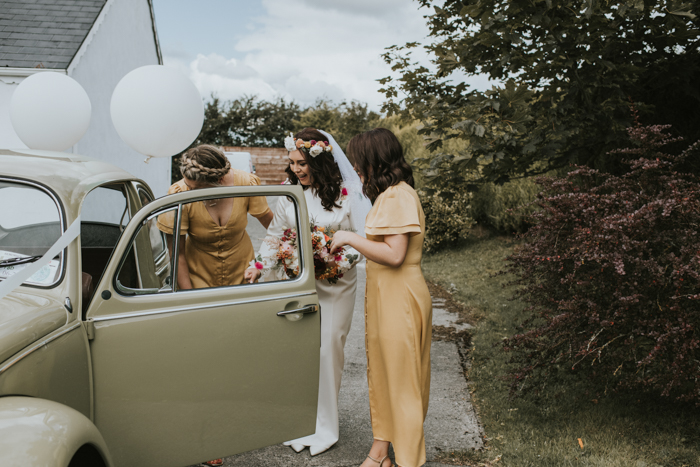 A True Irish Celebration
We felt it was really important to us that our guests enjoyed the day. As we live in China, we had many guests traveling to Ireland for our big day. We wanted them to experience the warmth of Irish hospitality, how rich the culture is, and to really show them what a "knees up" Irish celebration looks and feels like!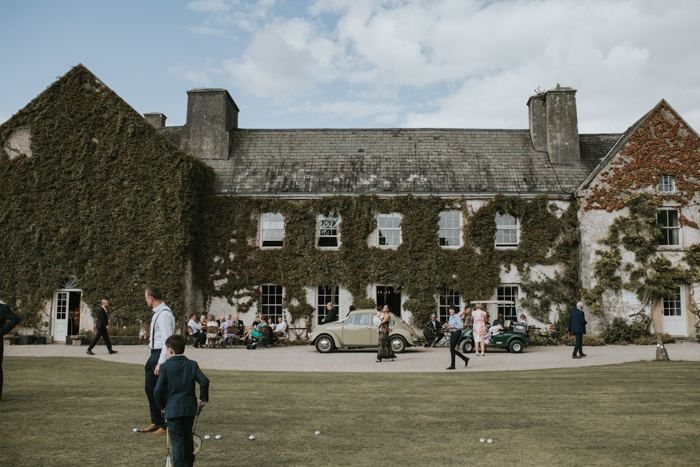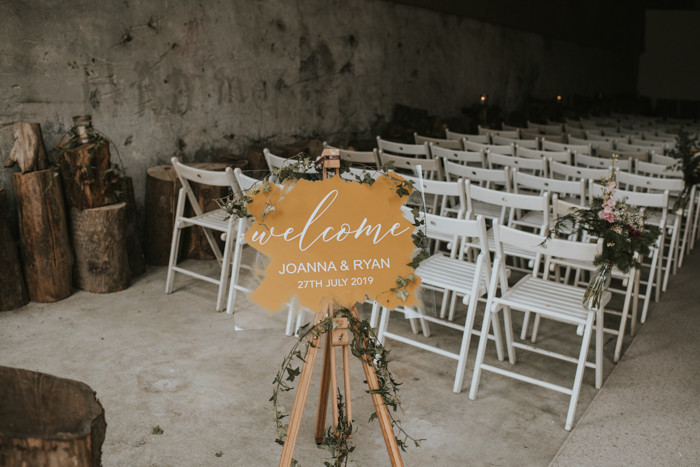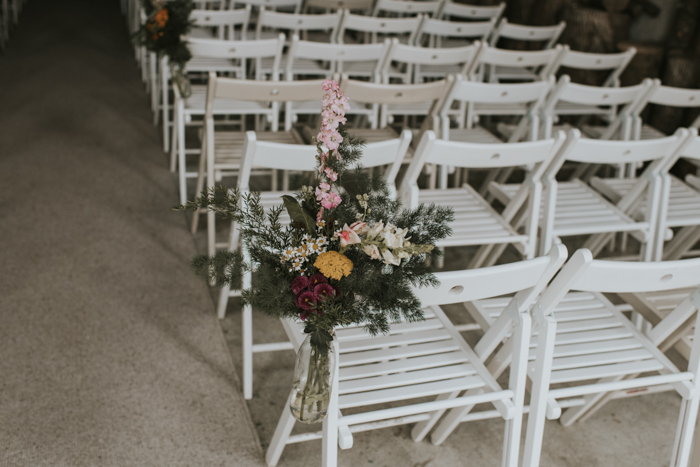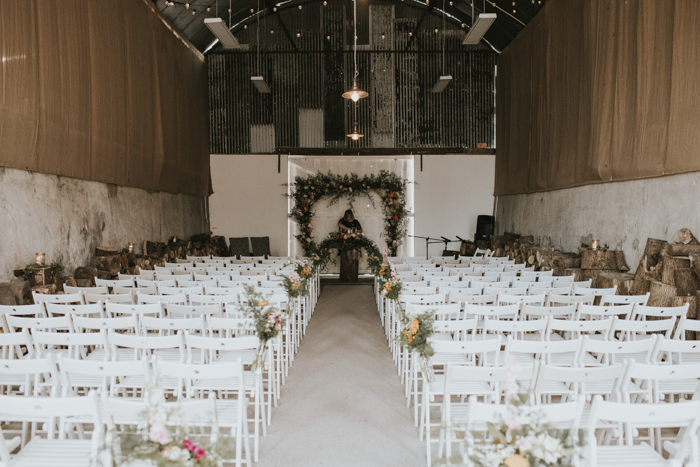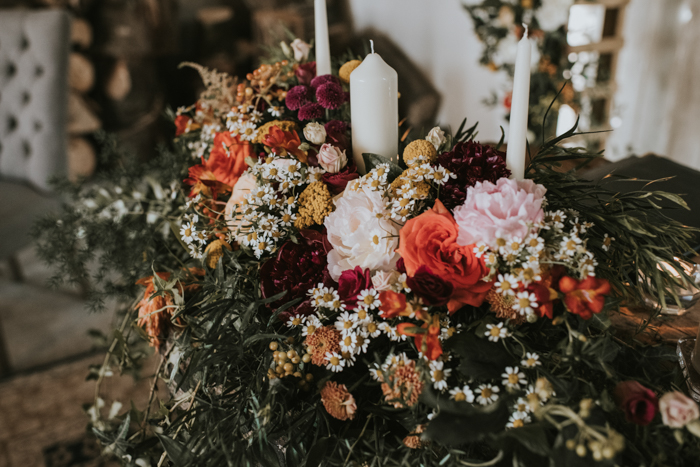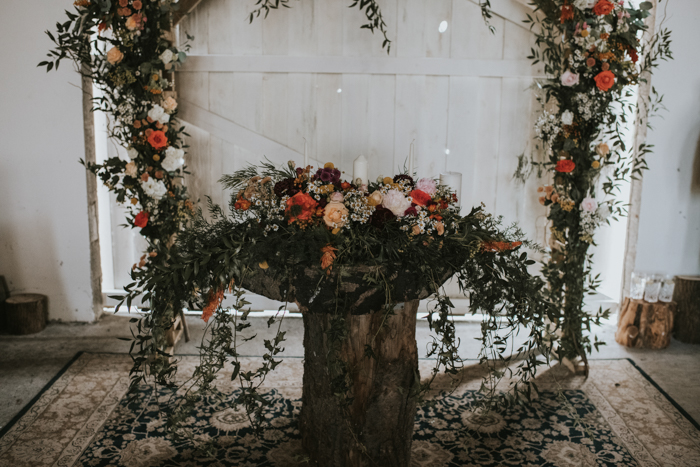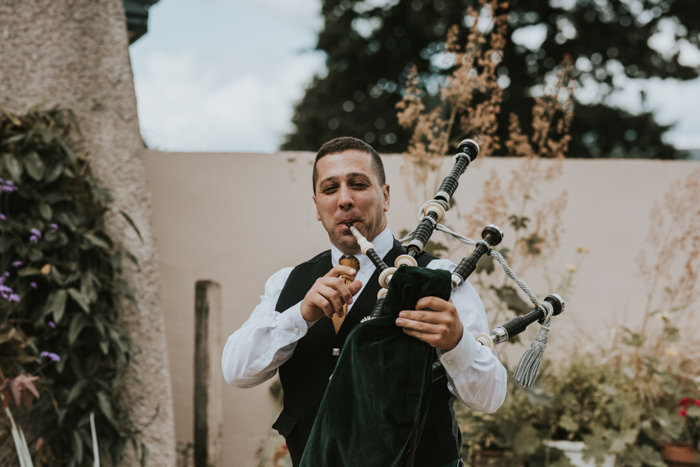 A Ribbon Bound In Love
The most memorable part of our day was the hand fastening element to our spiritualist ceremony. We had ribbons handmade from the fabric of our late loved ones' clothes. We held hands and family members placed each ribbon across them, our celebrant then bound our hands by tying the ribbons together. This was an incredibly meaningful experience for us, one that really sealed our love for each other.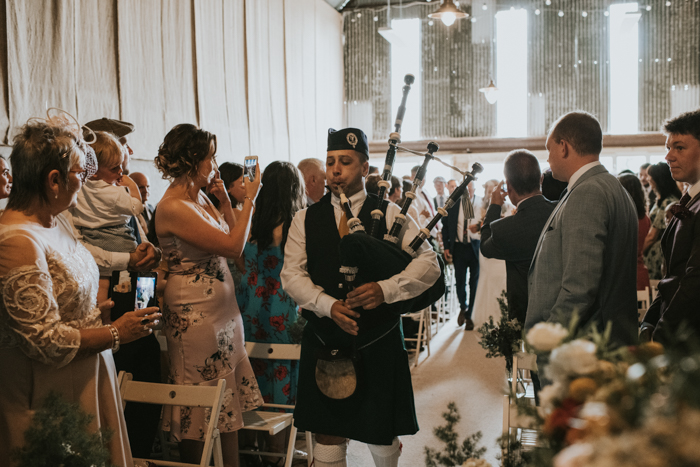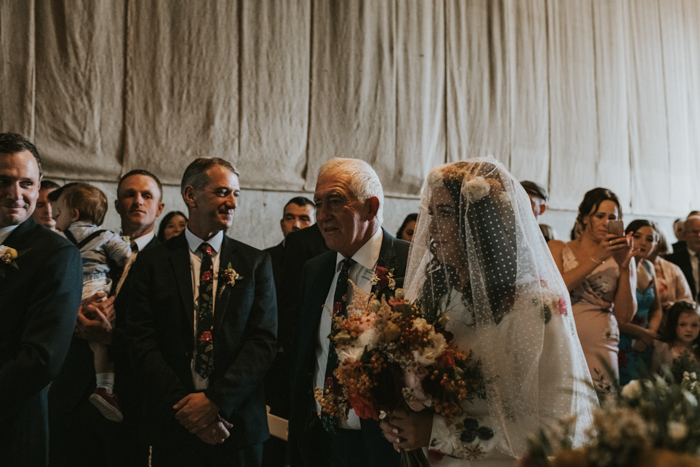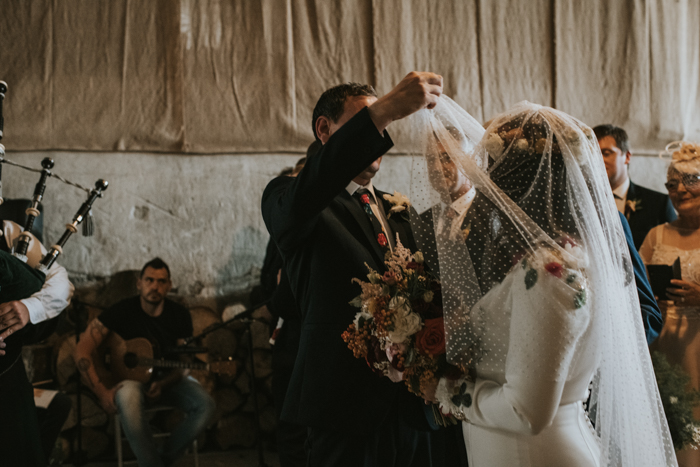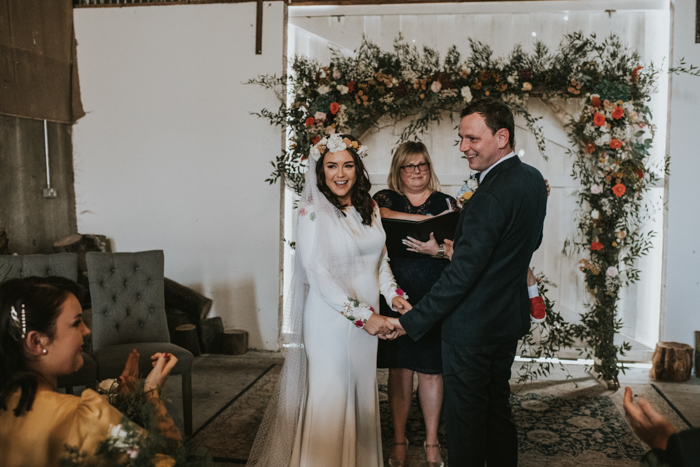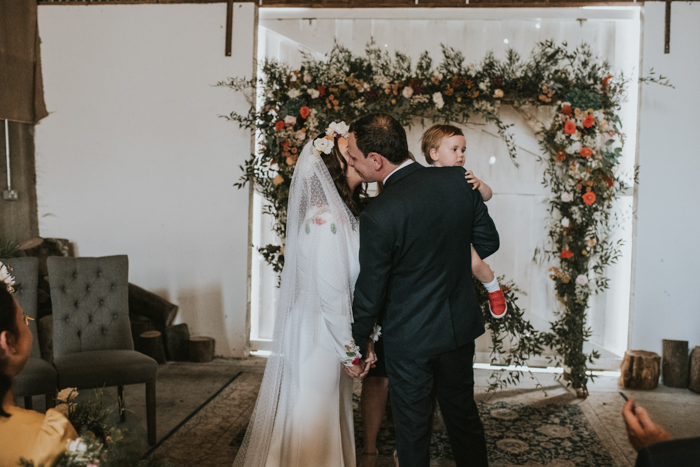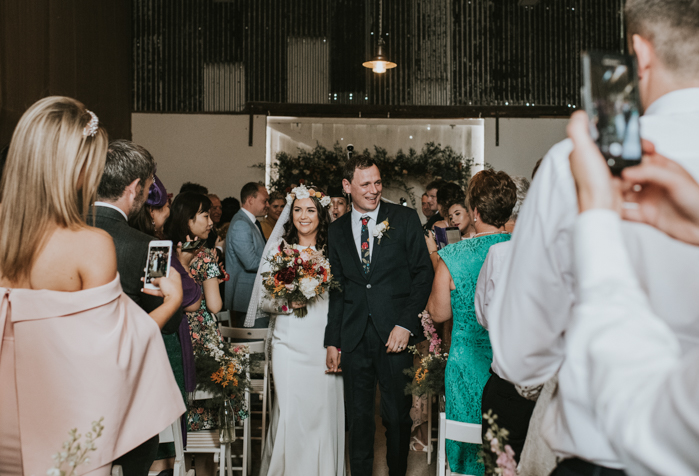 Utilizing Global Fashion Inspiration
My bridesmaids wore ochre dresses in different styles that they chose themselves, paired with chunky heeled gold sandals. I wanted them to feel comfortable and confident in what they were wearing as they are all different shapes and sizes. They wore bright red lipstick to contrast the ochre and compliment the colour pop bouquets. The groom and groomsmen wore navy blue suits with floral skinny ties and brown shoes. I designed my wedding dress myself and had it handmade in Shanghai—the inspiration for the embroidered flowers came from Beba's of Madrid. I chose to keep the shape and style of the dress minimalist so the focus would be on the colour and detail of the floral elements. My veil was covered in white polka dots and sat amidst a beautiful bright floral crown.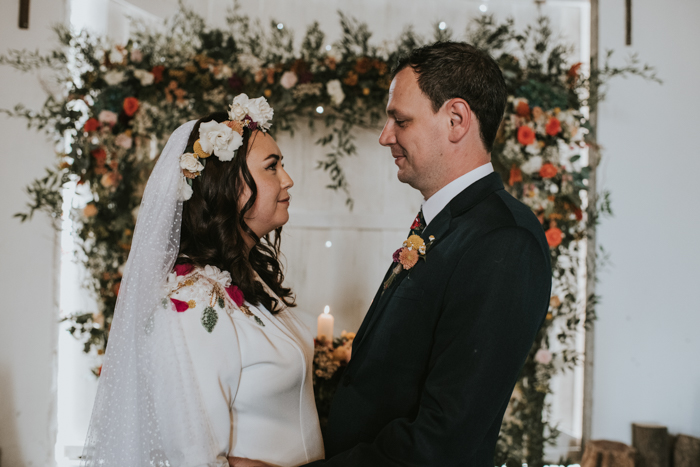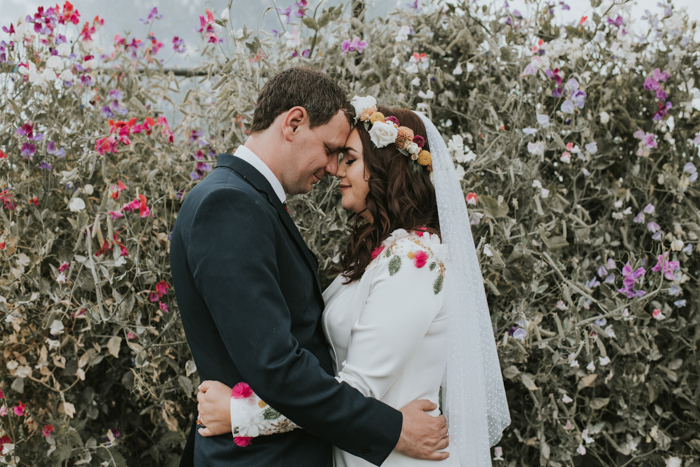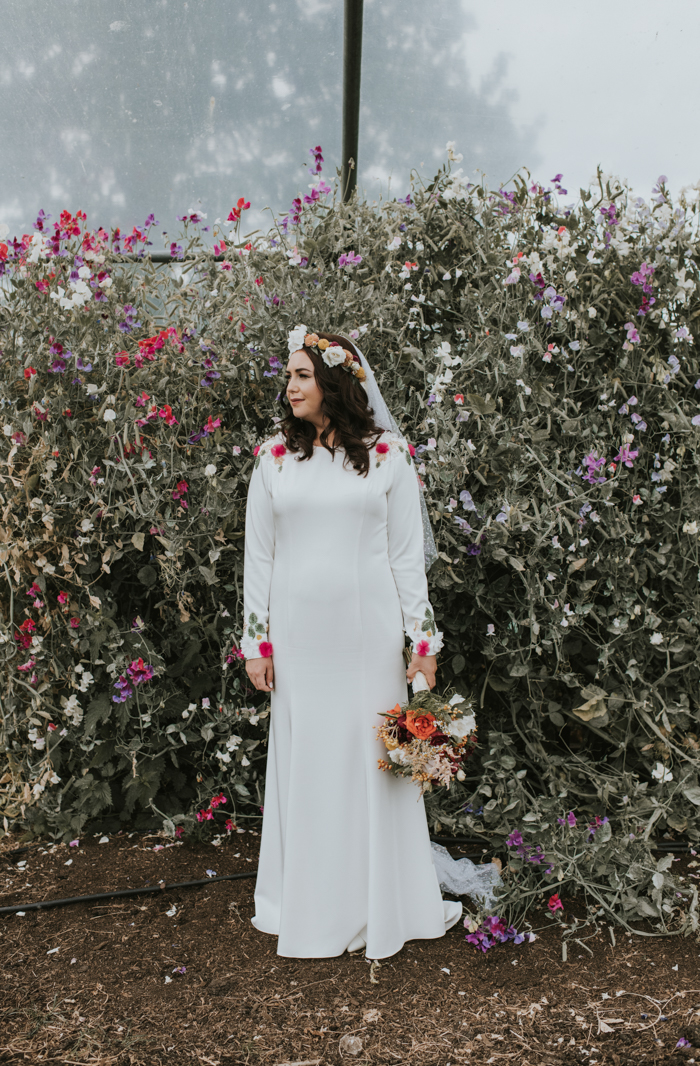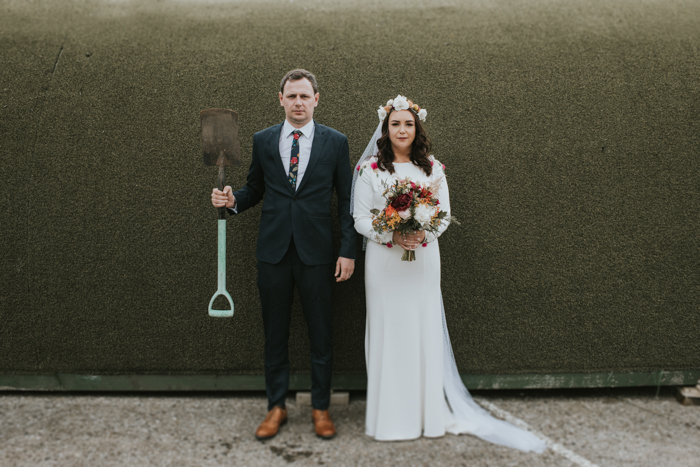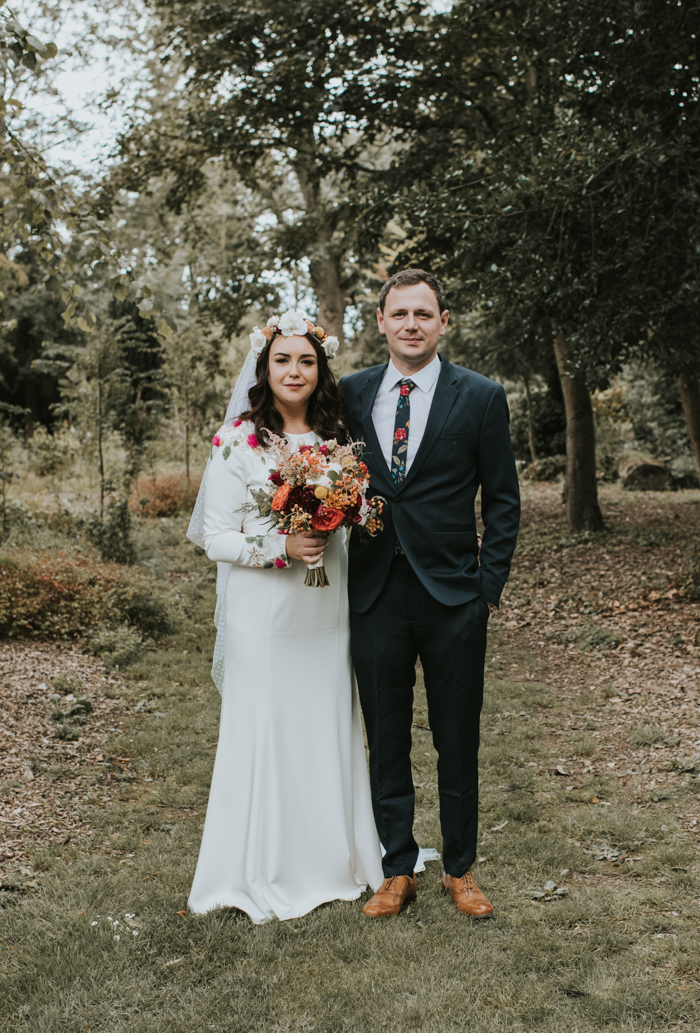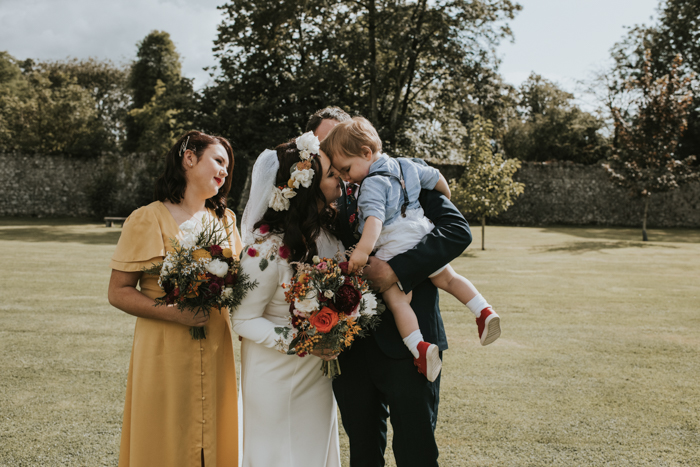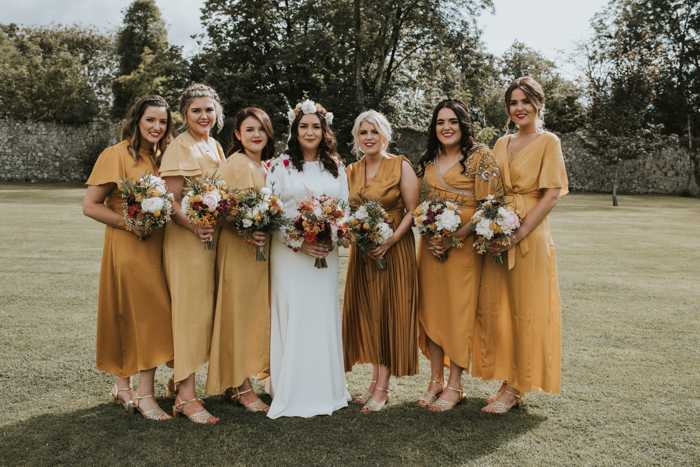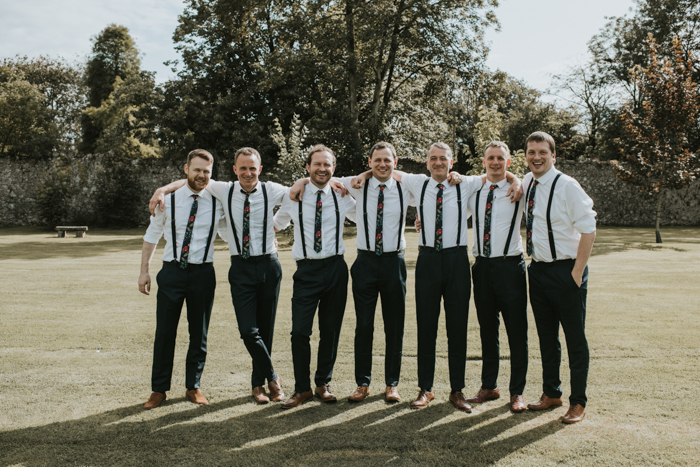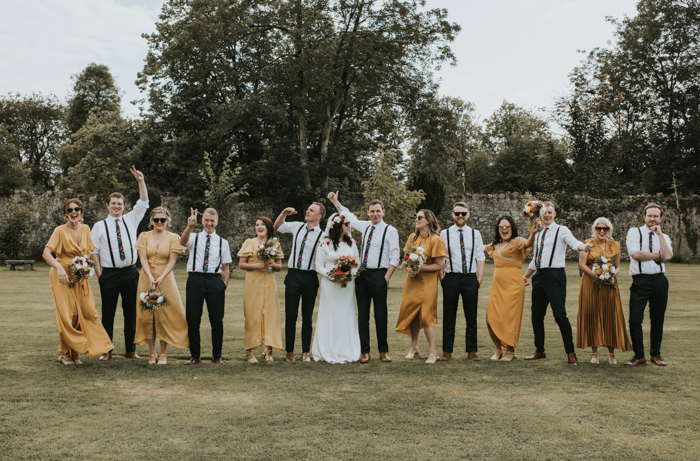 A DIY Wedding Extravaganza
It was a DIY extravaganza! I personally designed the save the dates and wedding invitations. All of the signage was handmade using sheets of Perspex from the local builder's supplies store. My daughter and I hand-painted the typography and brightly coloured backgrounds to match our colour scheme. We also had my father, who is a carpenter, build the stands for the signs out of solid wood. My mother and aunties created guest name cards for the table using fresh lavender from my mother's garden, twine, and luggage tags.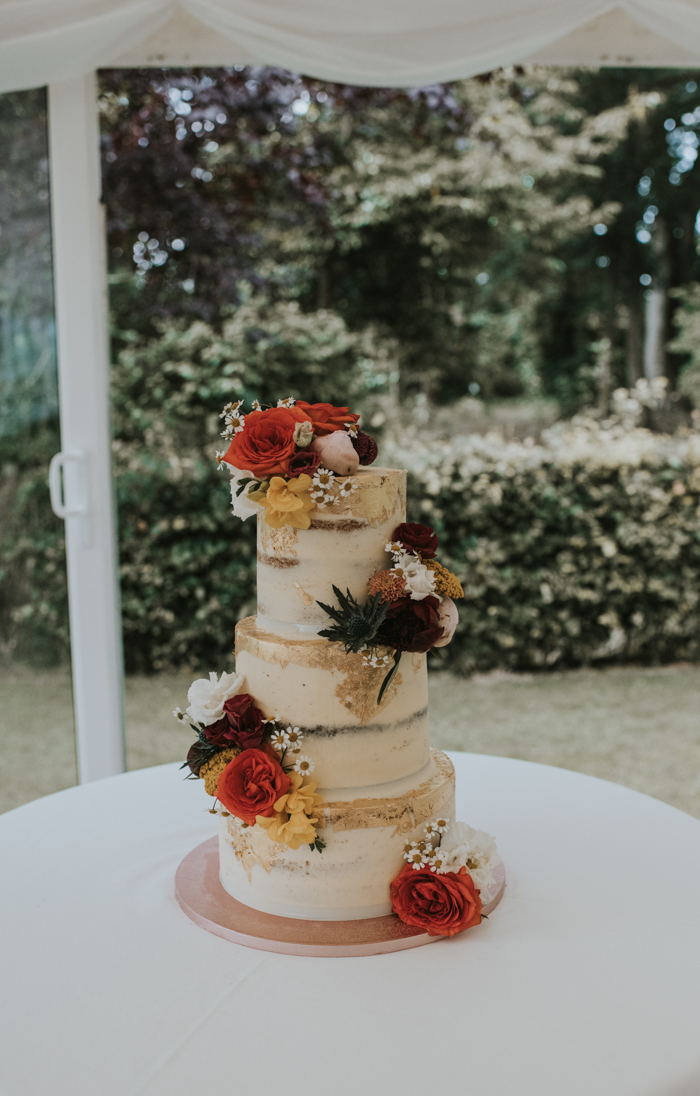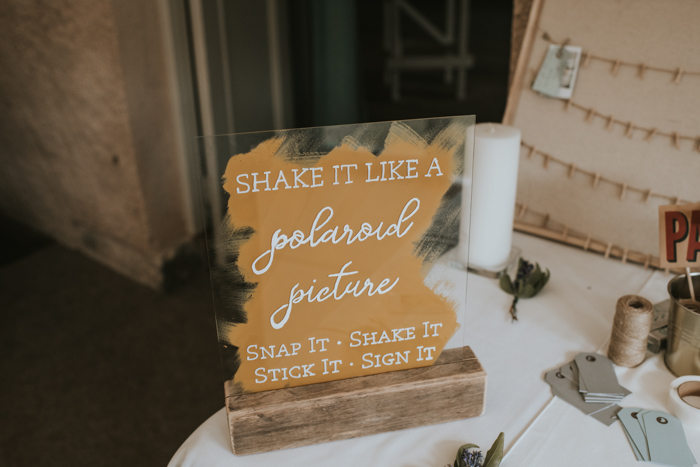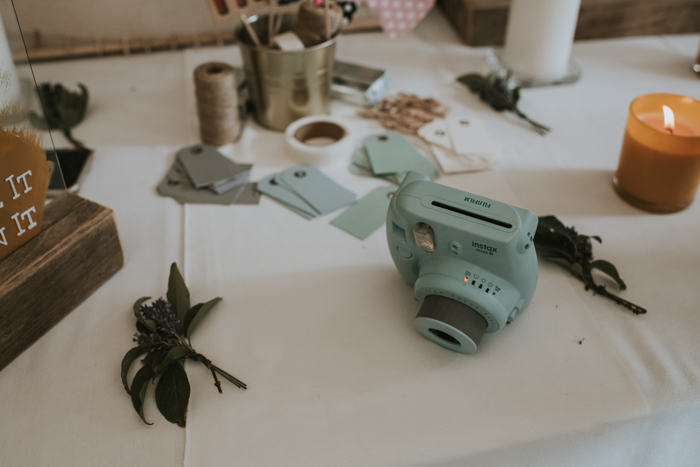 Simple Wedding Advice From the Couple
Just be you! Stick to the things you love and don't get caught up with the latest trends. Cut out the gimmicks—your family and friends are there to celebrate you and your love. They don't need costly entertainment, just good food, good music and plenty of quality alcohol!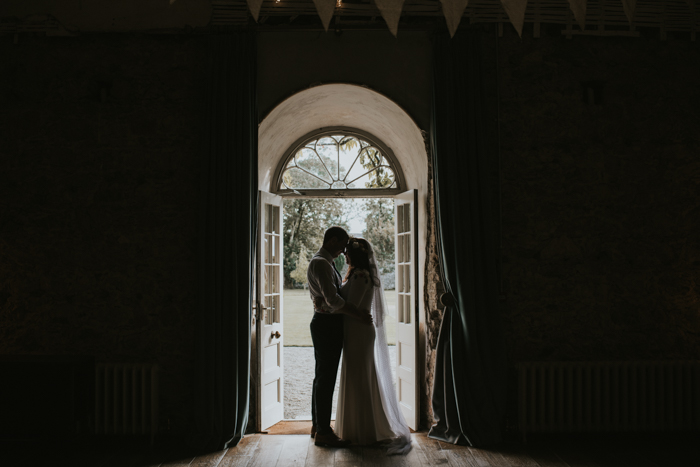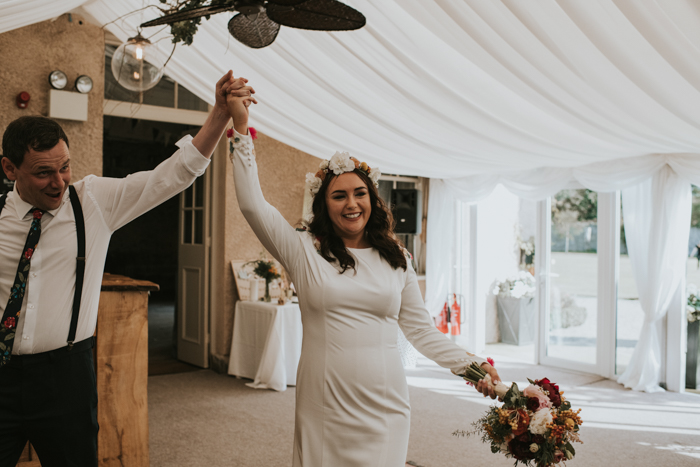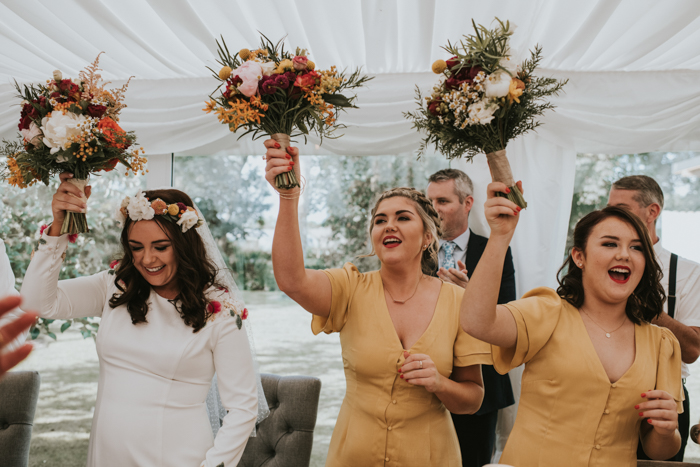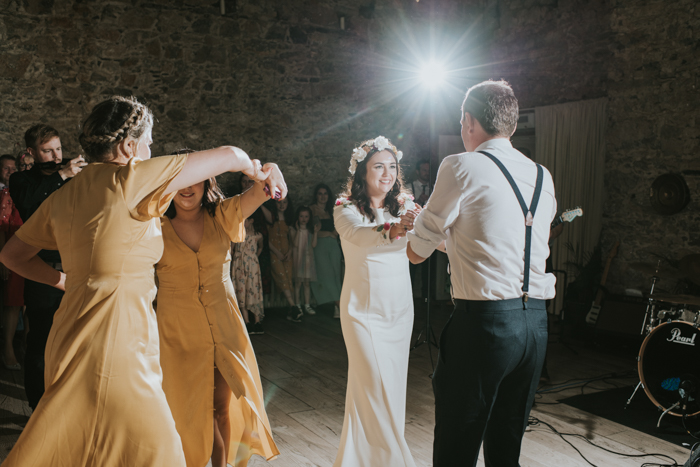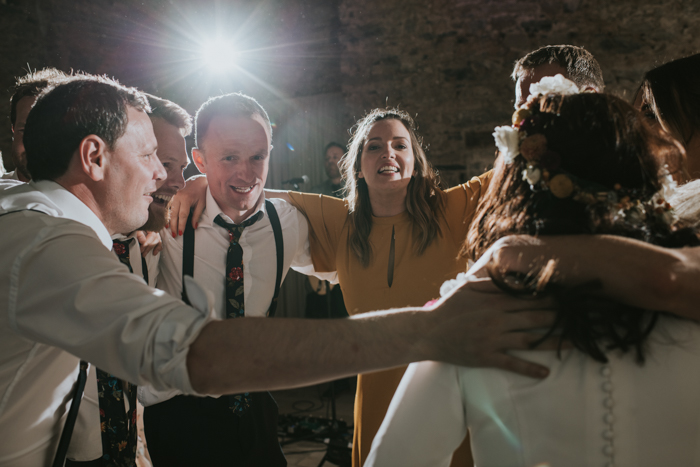 Congratulations again to Joanna and Ryan on their colorful Cloughjordan House wedding. Major shout out to Junebug member Louise Scott Photo for capturing and sharing this ceremony with us. To see more of Louise's work, check out her profile in our directory of wedding photographers from around the world!