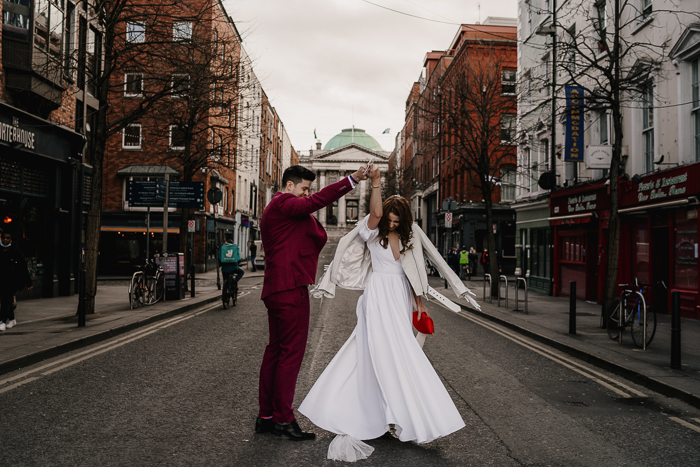 Getting married at city hall doesn't mean you have to sacrifice the style and sentiment of a traditional wedding. Not when the backdrop is one of the most historic and vibrant cities known for its Art Deco architecture and design. An intimate city hall ceremony, a fun pub reception, and a playful pink color palette—Alex and Dara's Dublin wedding proves that an unconventional celebration like theirs can be just as romantic, meaningful, and curated.
Saying their "I dos" in the building's ornate entryway, the Dublin City Hall Rotunda was the perfect venue for their beautiful ceremony. The couple put their stamp on the space using bright floral arrangements for that pop of color and personalized "hubby and wifey" chair banners. After taking stunning portraits around the city, they were off to celebrate with a few pints and great food at the trendy glasshouse restaurant Roberta's. Their group certainly knew how to party!
With the help of their planner Frog Prince Weddings, they made the most out of their special day by incorporating unique personal touches and statement wedding fashion. Alex rocked a chic puff-sleeved wedding dress paired with silver booties, while Dara was a style icon in his magenta suit that perfectly matched the wedding party. If you've ever dismissed the idea of a courthouse wedding or a restaurant reception, take a scroll through these incredible photos captured by Junebug member LIT Photography. We guarantee you'll change your mind.
The Couple:
Alex and Dara
The Wedding:
Dublin City Hall, Dublin, Ireland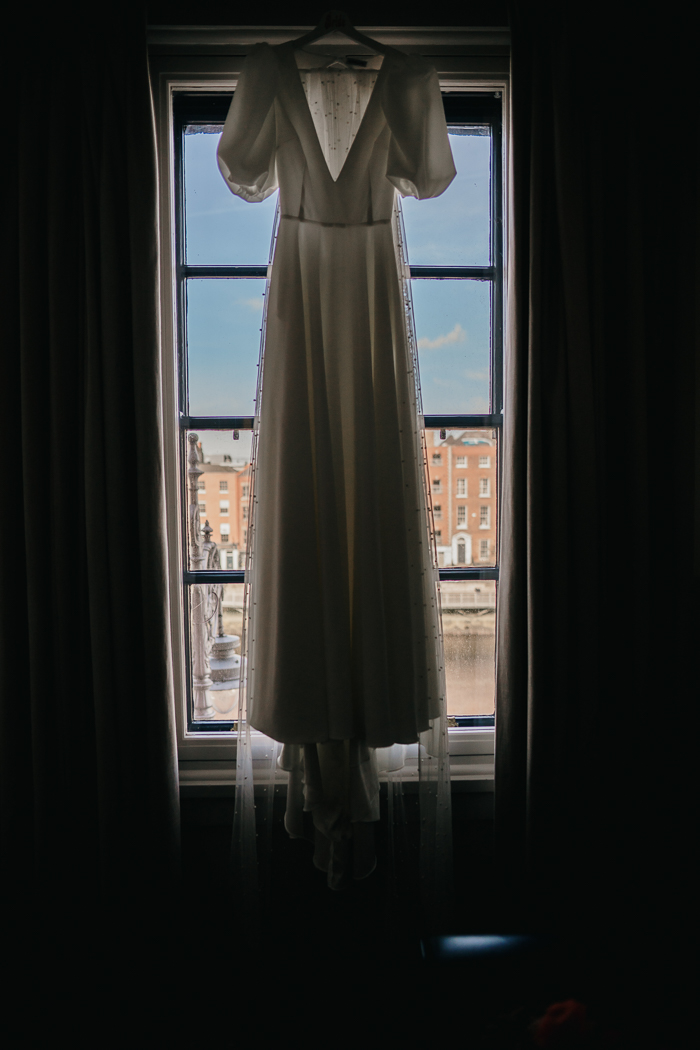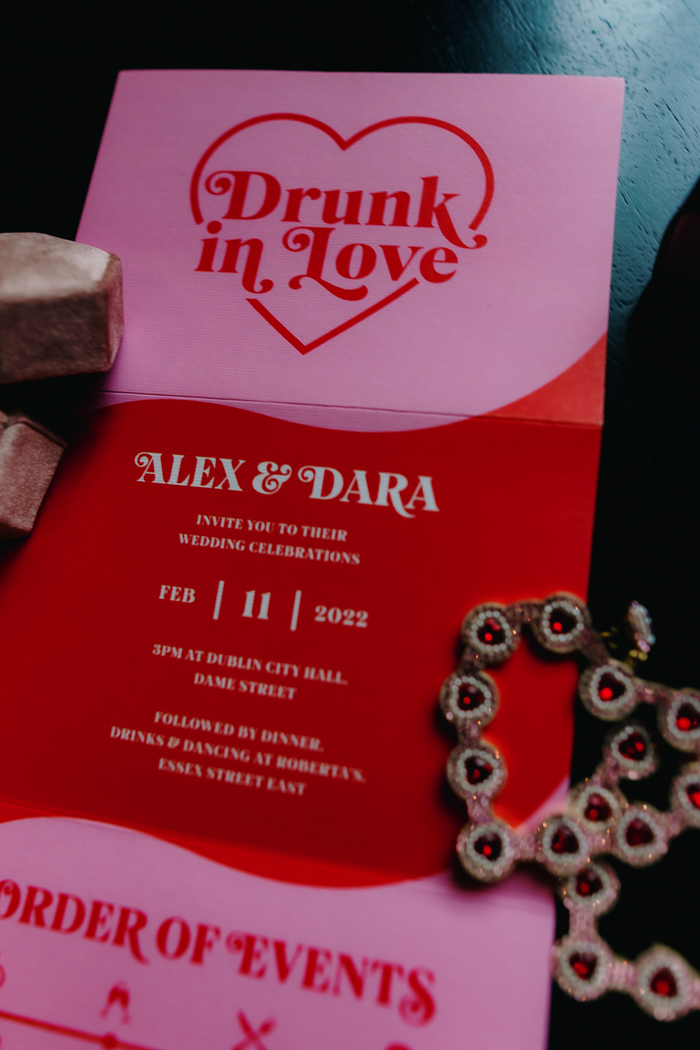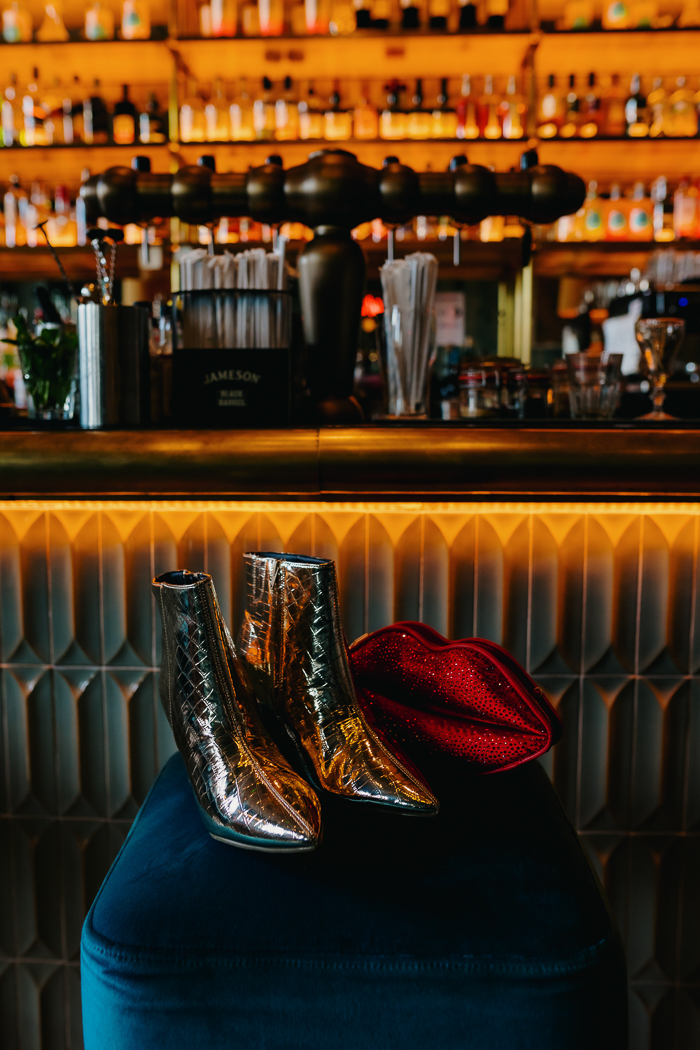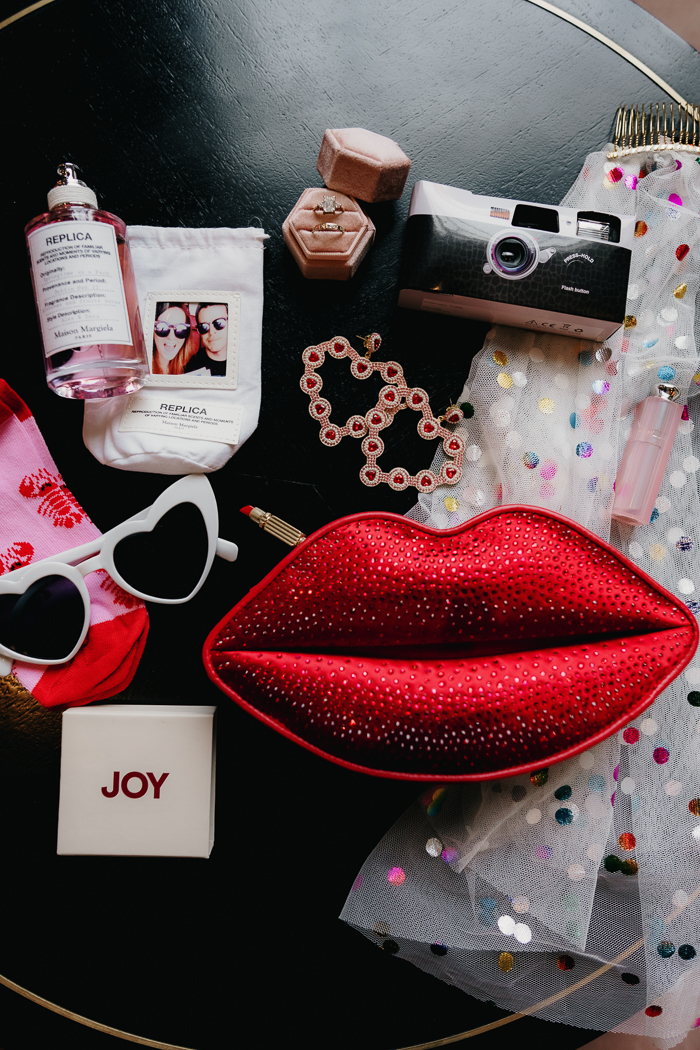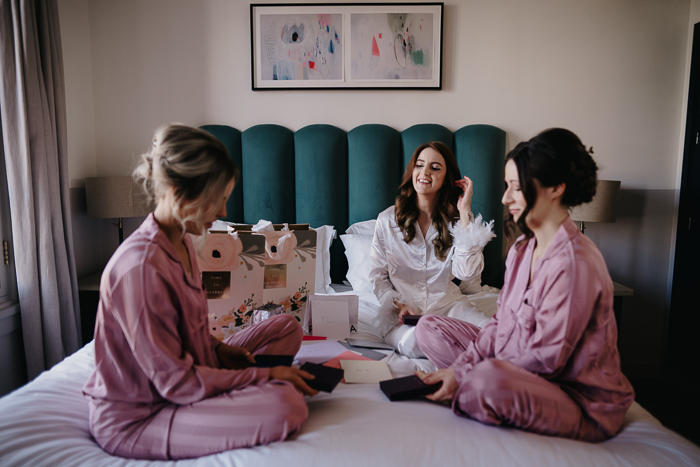 Shop Similar Pajama Set: 1. Long Sleeve Pink Pajama Set 2. Petals Long Sleeve Rosy Pink Pajama Set 3. V-Neck Drawstring Closure Two Piece Loungewear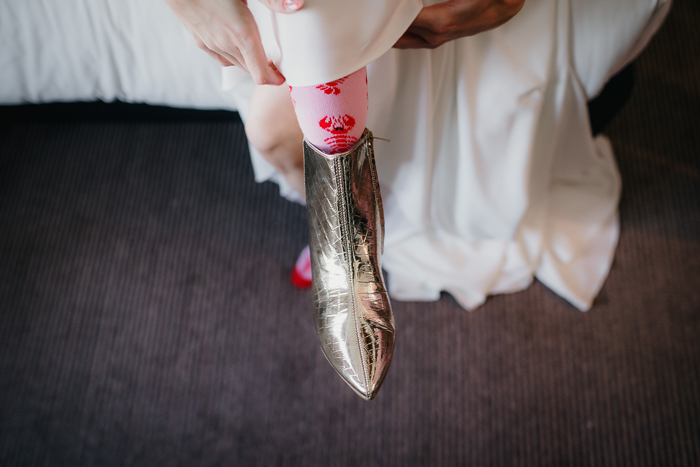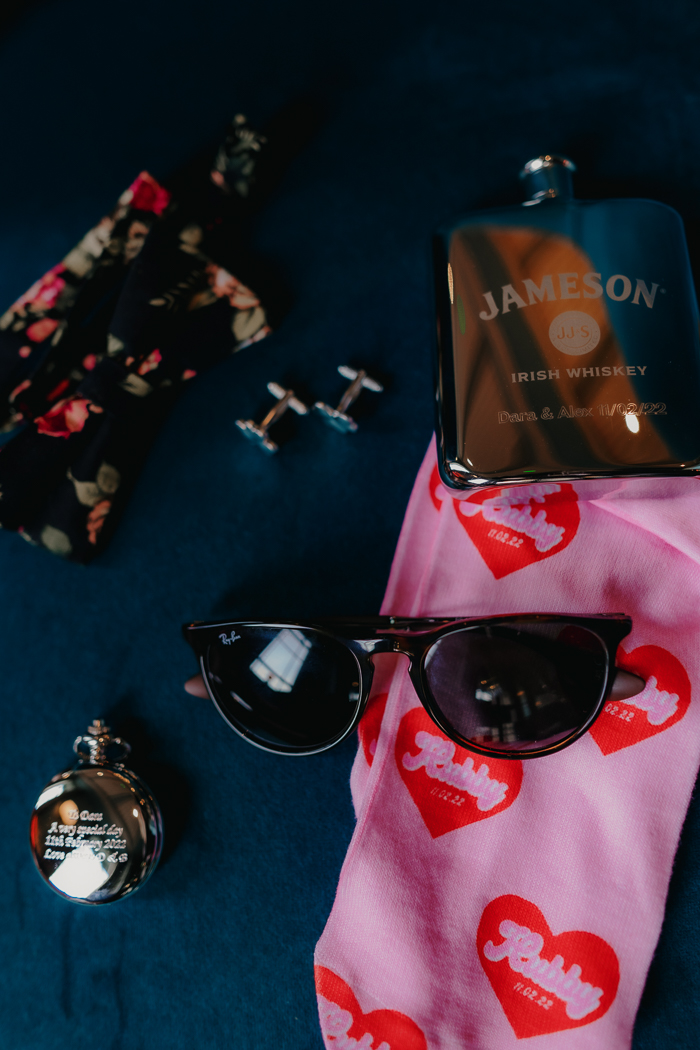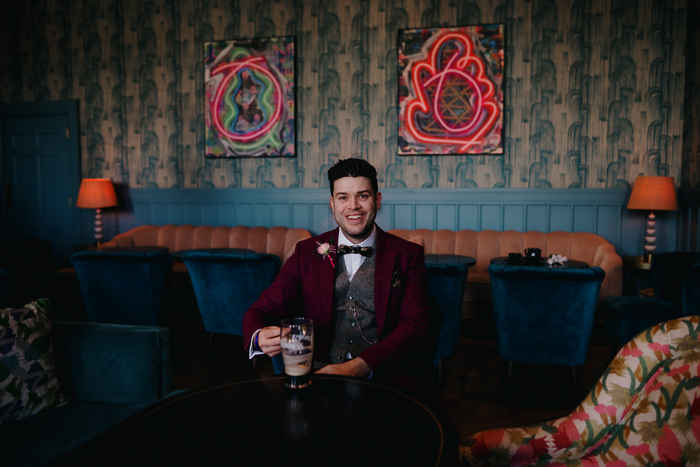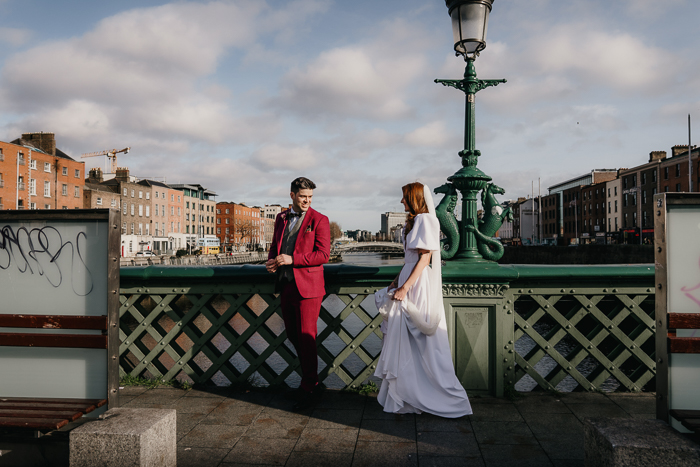 Advice From The Newlyweds: Your Wedding Should Truly Represent Who You Are As A Couple
Our advice for couples would be to do your wedding your way! If you want to skip a few traditions to make room for things that matter to you, do it. We did, and it meant we could spend the money on something that made our day personal and have more time for dancing, of course.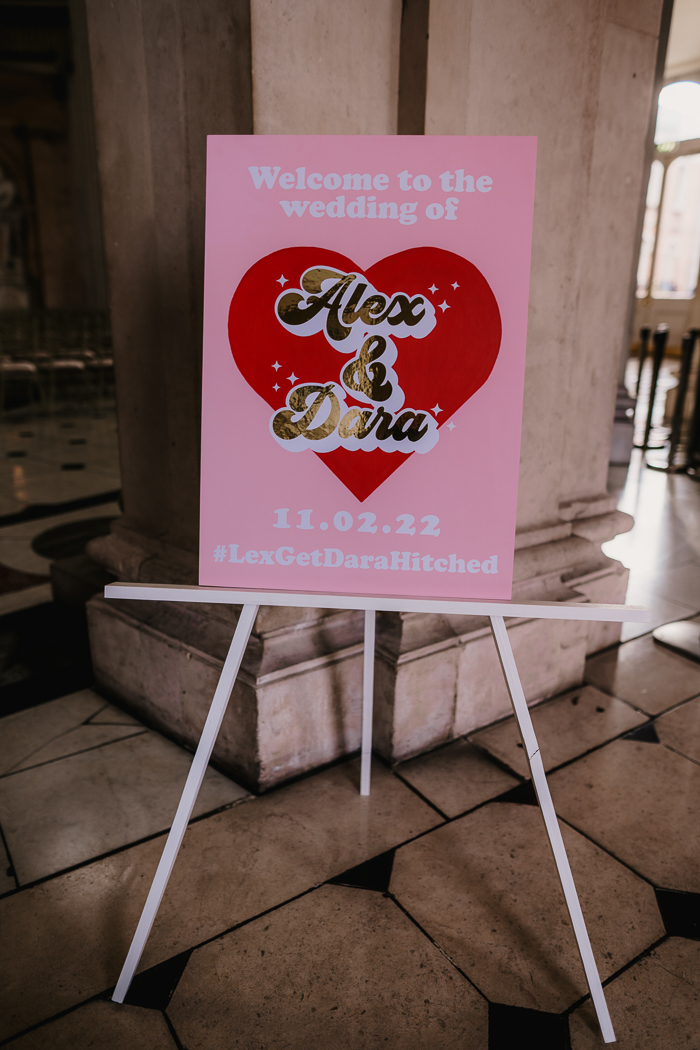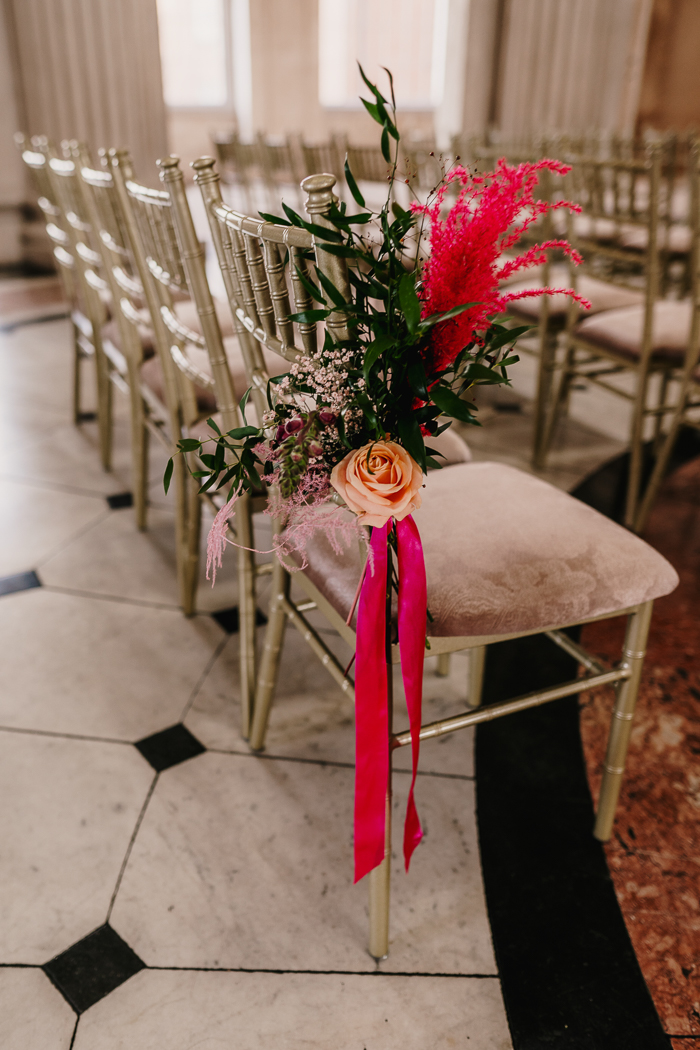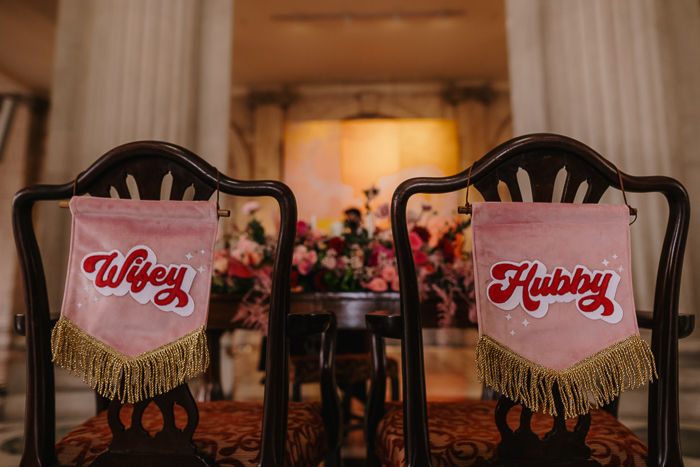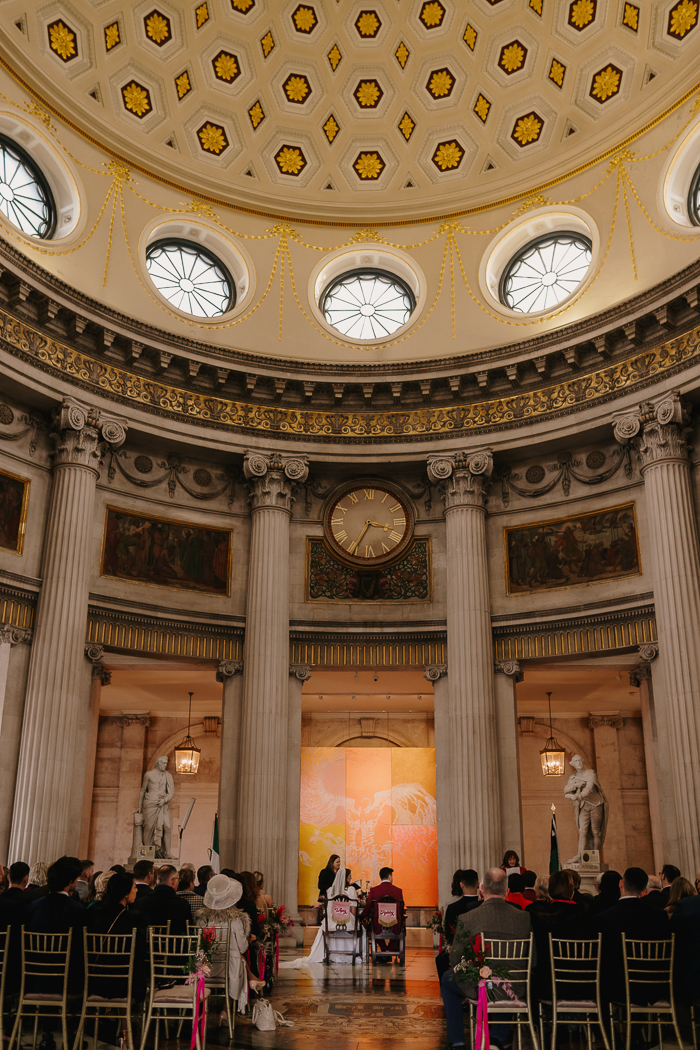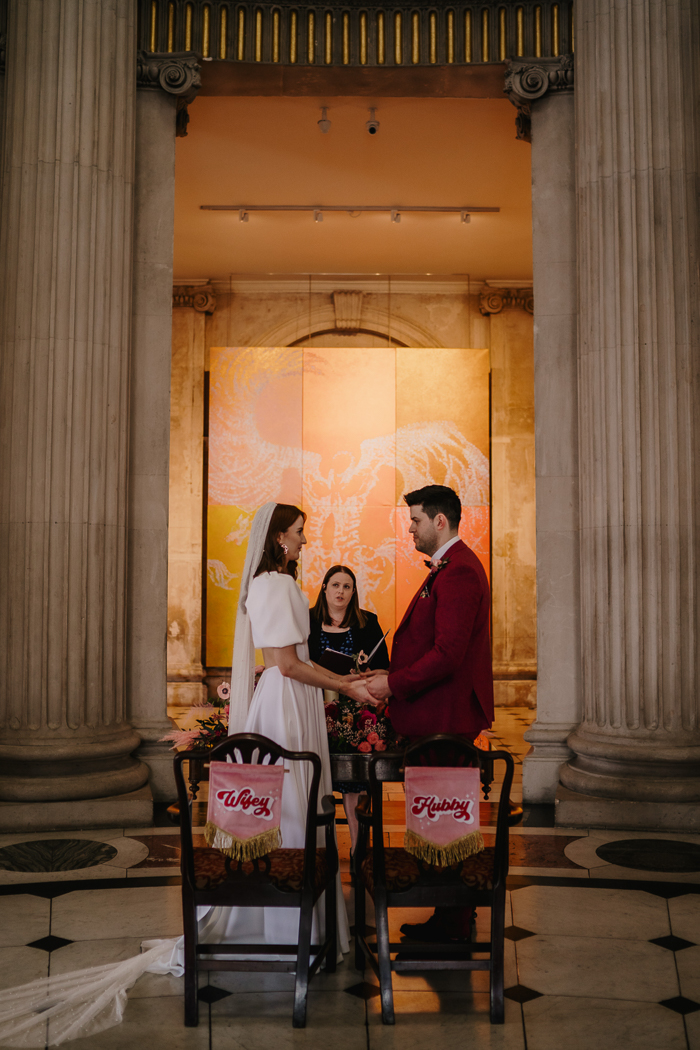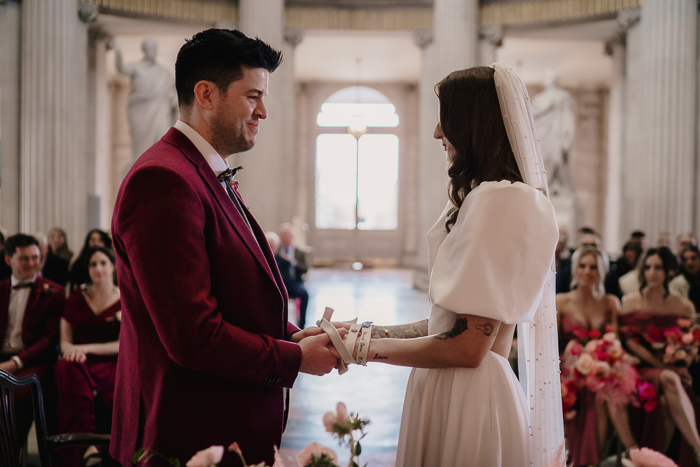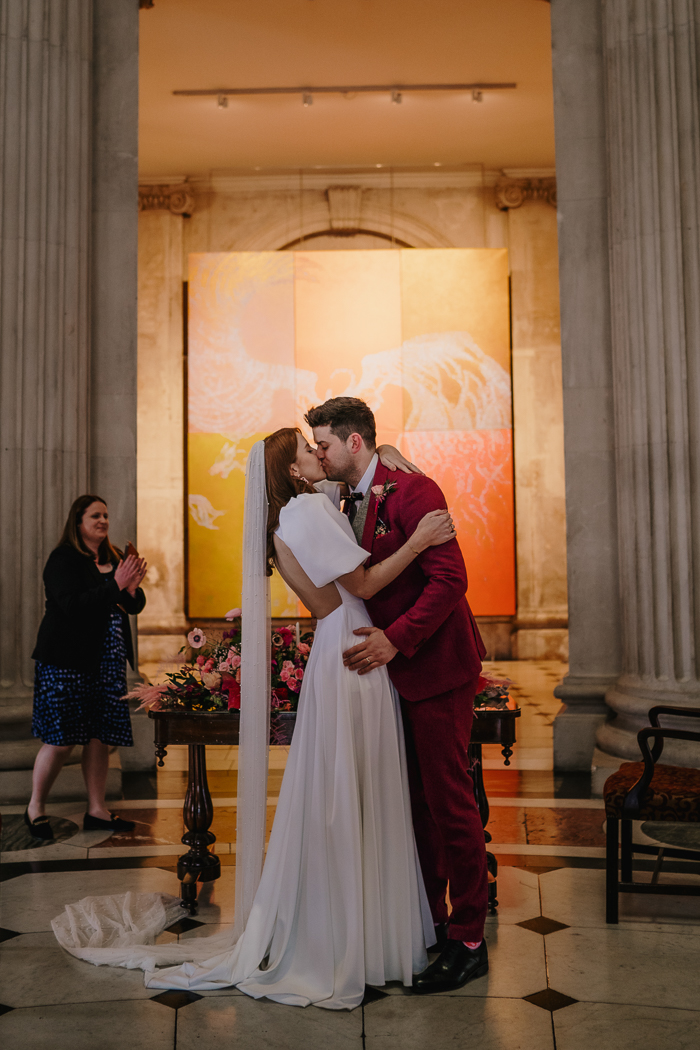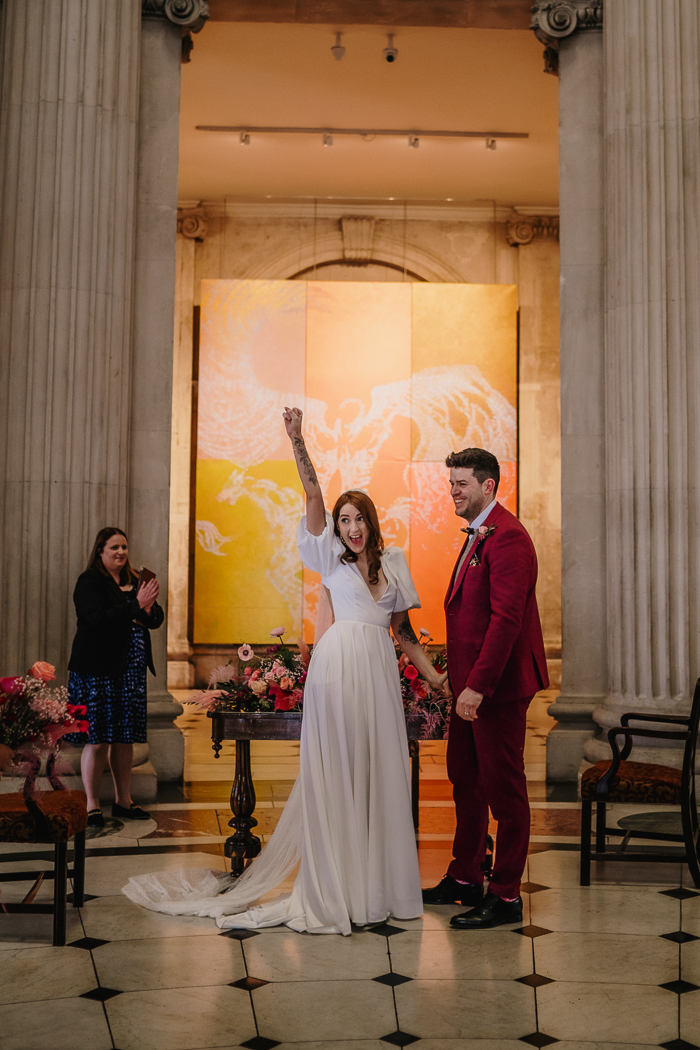 Their Pink Dublin Wedding Was Full Of Delicious Food And Dancing
There were so many memorable moments throughout the day. Before the wedding, the two of us took photos around Dublin. We had pizza from Di Fontanes and Baby Guinness shots in Temple Bar. It was nice to enjoy the calm before the party. Walking out of City Hall holding hands as husband and wife to "You're my Best Friend" by Queen was another amazing moment. Neither of us has ever been so happy. And lastly, dancing into the night with all our friends and family. The DJ was incredible and fully understood the vibes. It was the first time since the start of Covid that many of us have been able to get dressed up, party, and dance. It meant so much to watch everyone laughing, dancing, and catching up after two years of not seeing each other.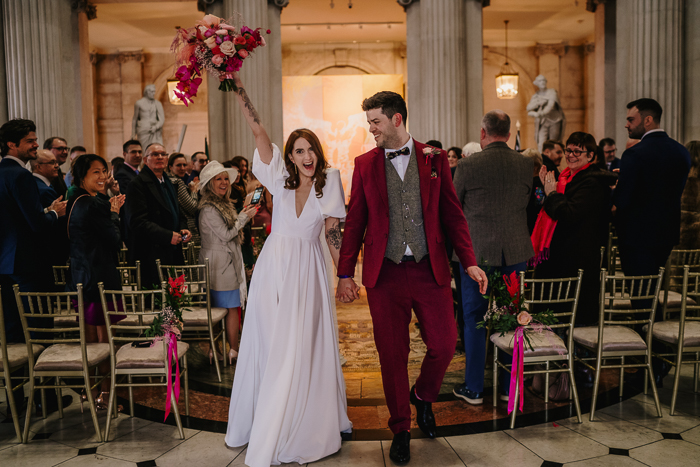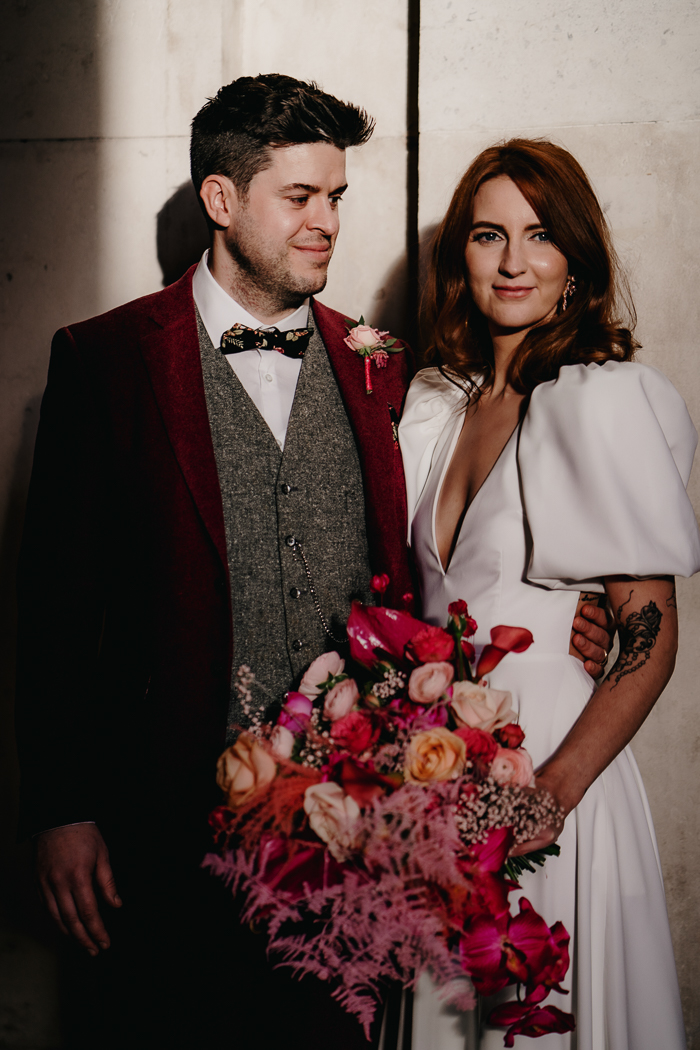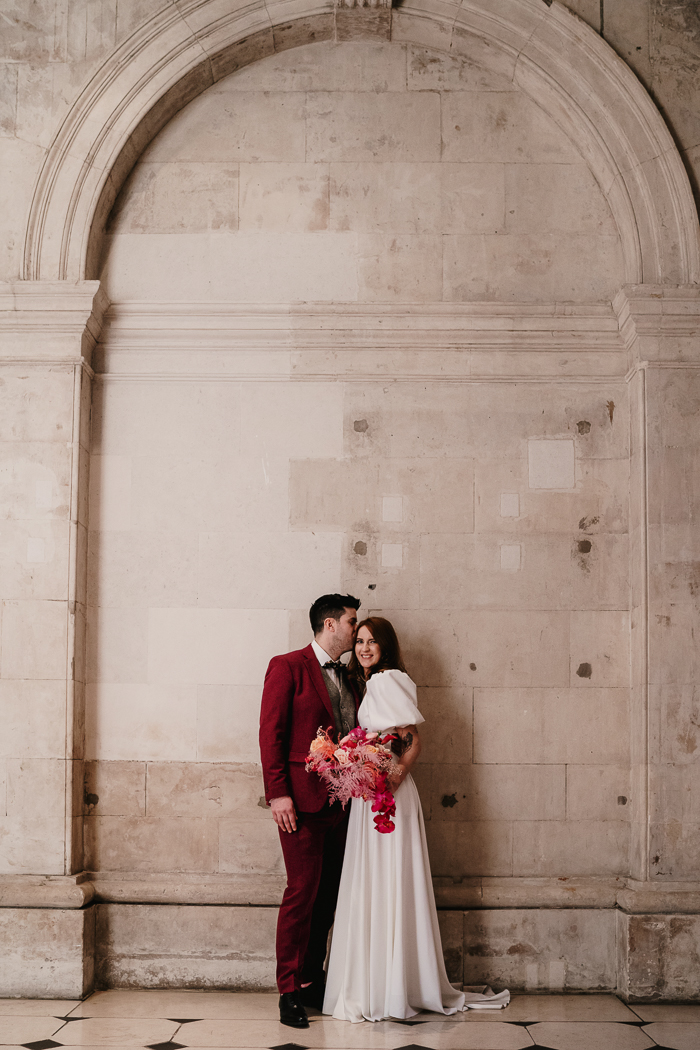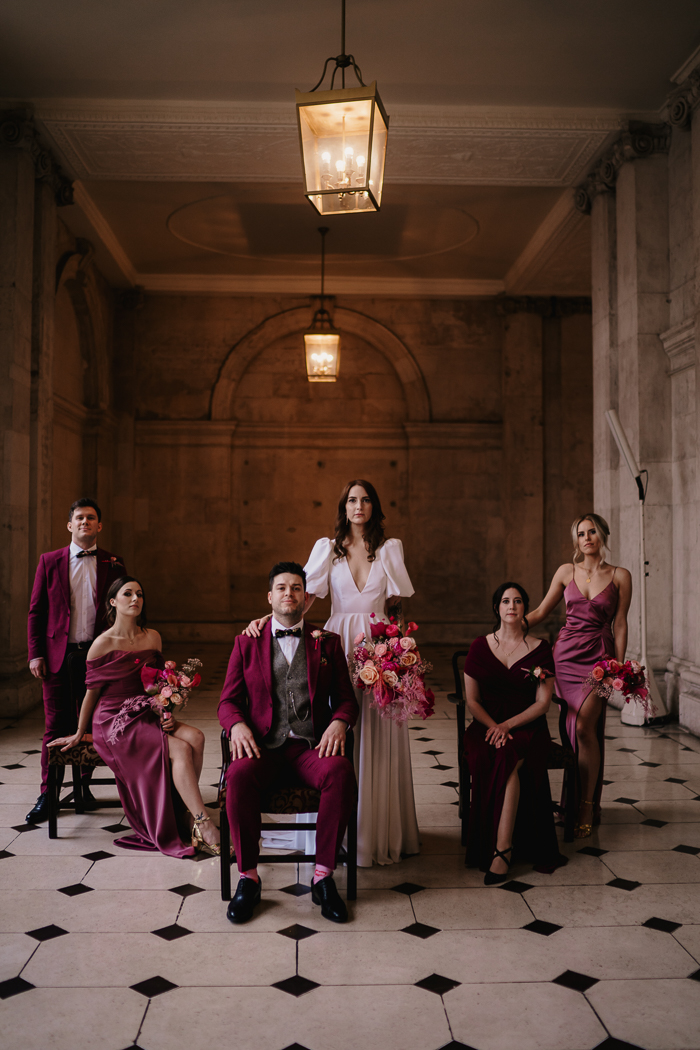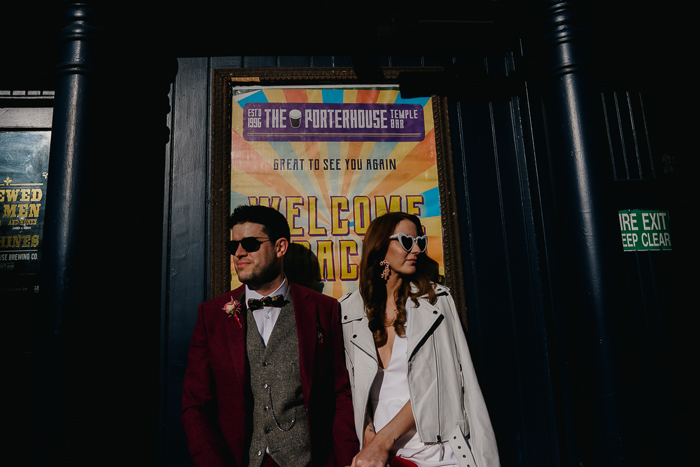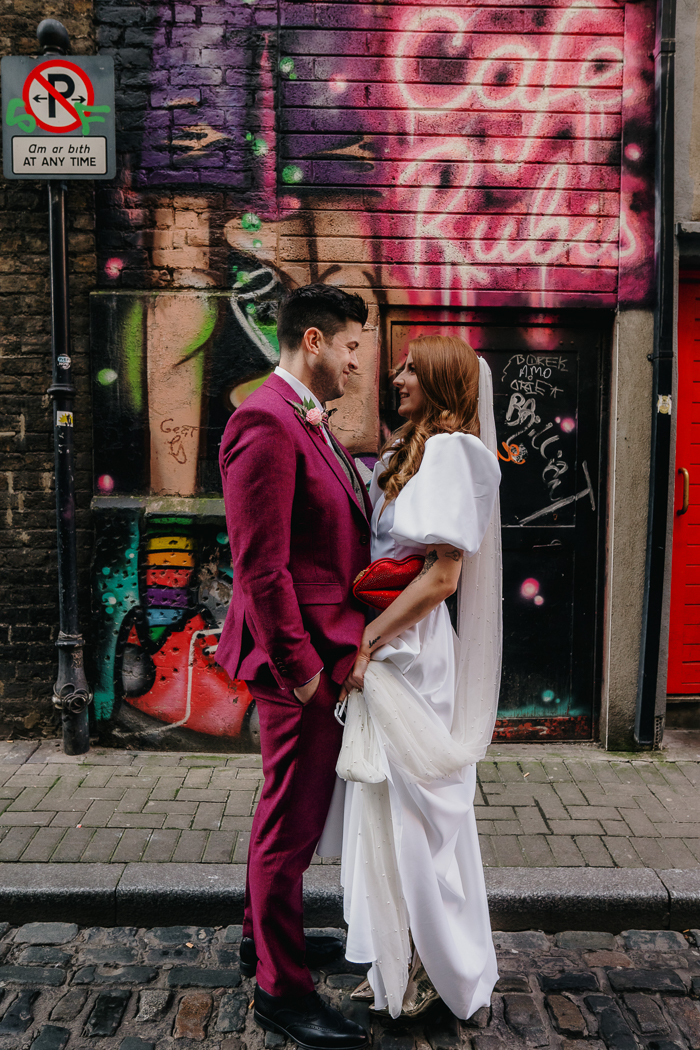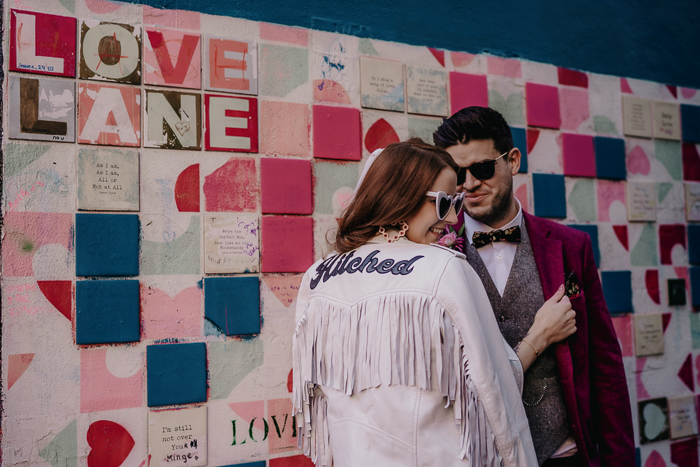 Shop Similar Custom Fringe Jacket: 1. White Fringe Personalized Denim Jacket 2. JacketWhite Fringe Jacket Bride 3. Custom Text Crop Denim Boho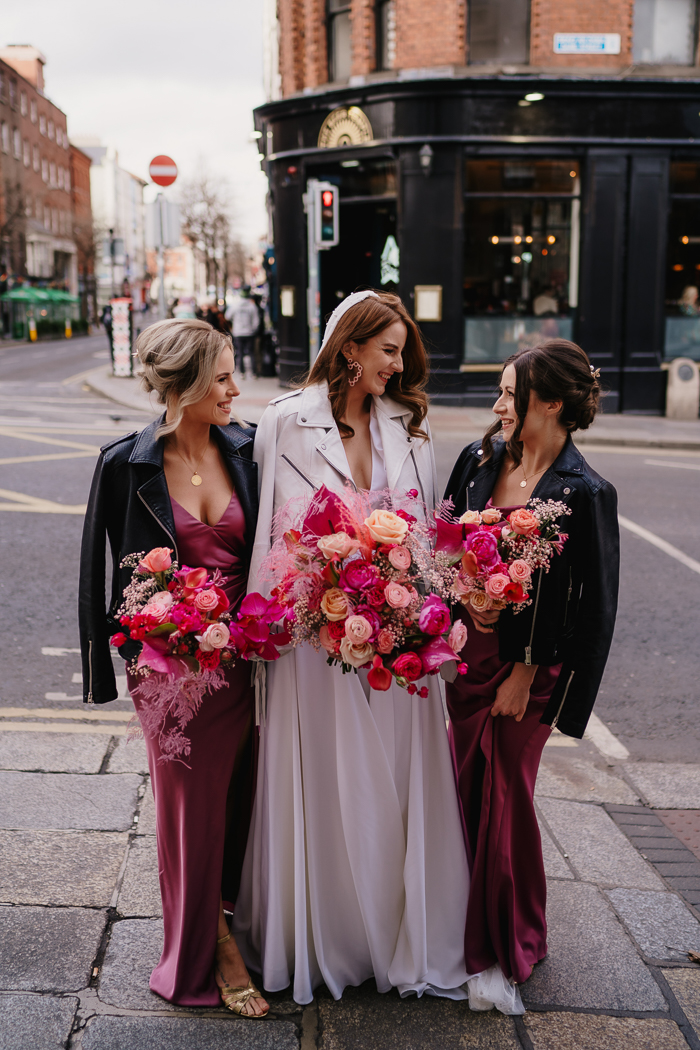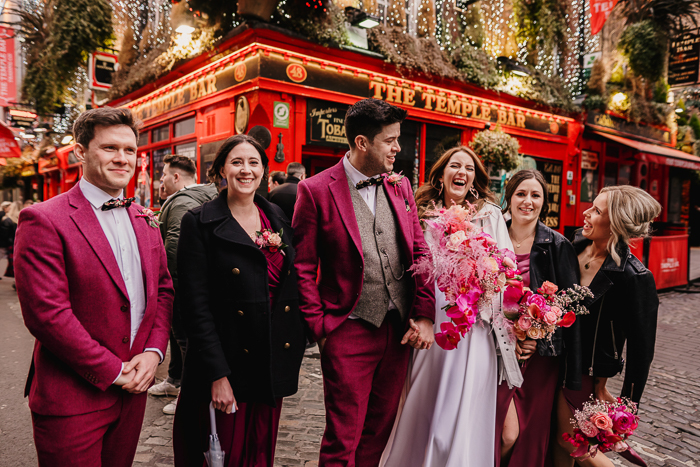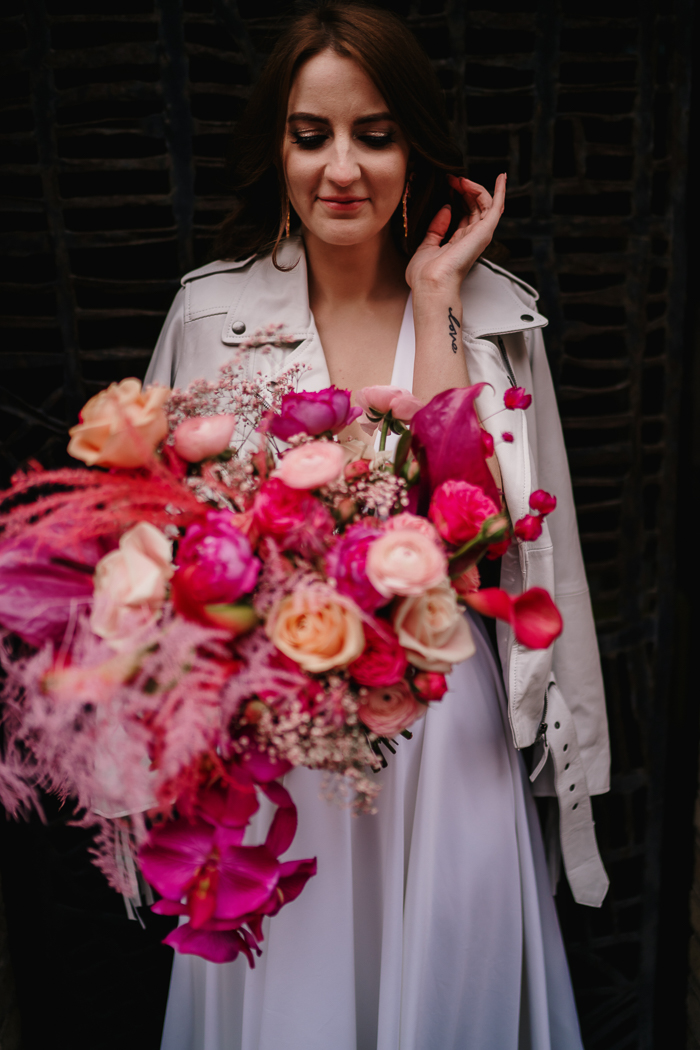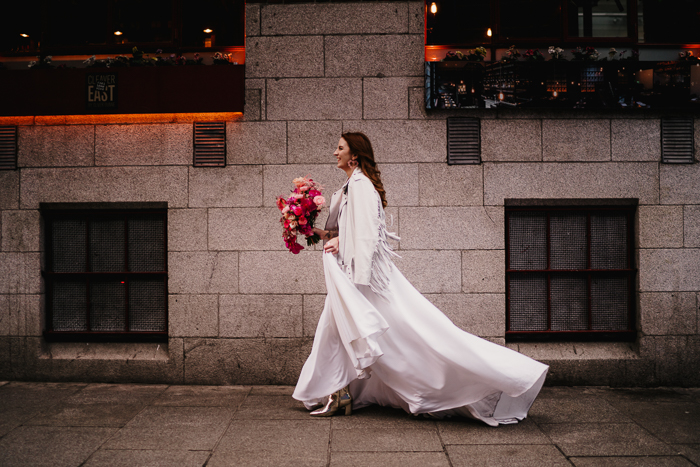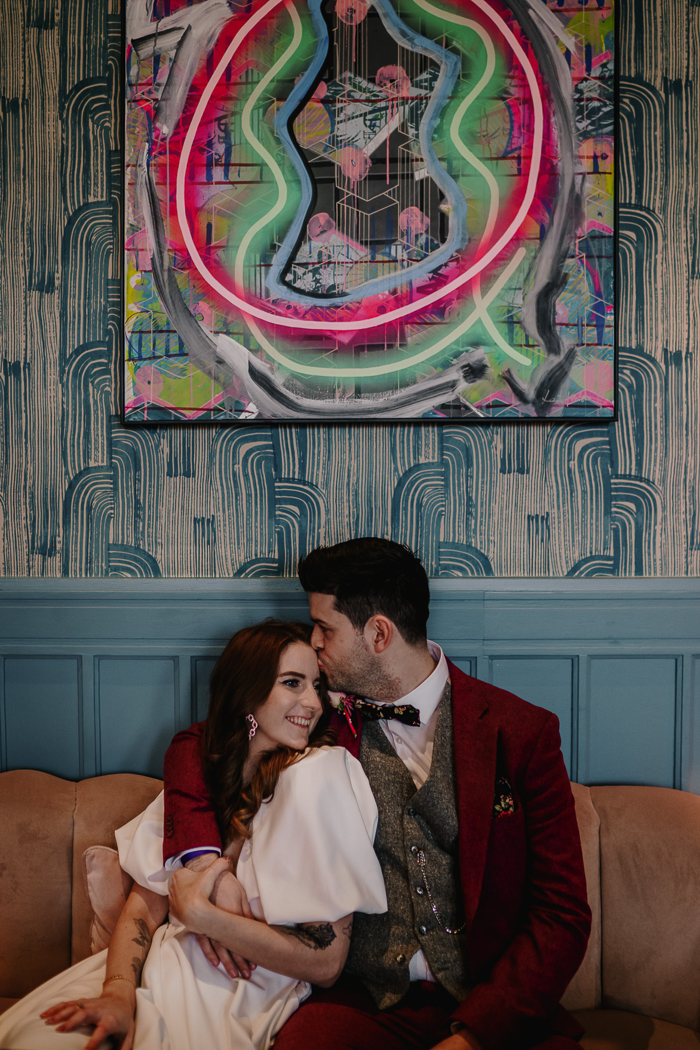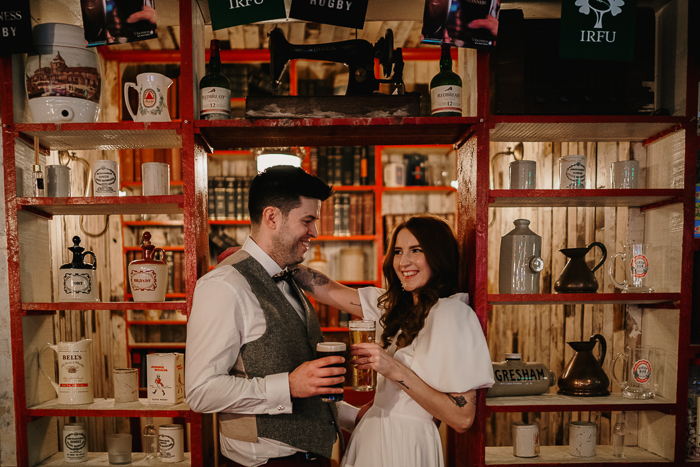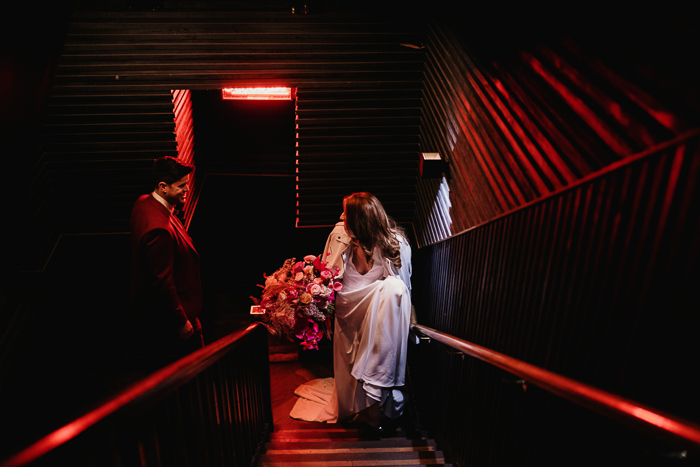 A DIY Disco Ball Seating Chart
Our table plan was DIY. Up until a few weeks before the wedding, we were still unsure how Covid would affect the number of guests we were allowed. We didn't want to spend a lot on printing a table plan just in case we needed to change it at the last minute. Instead, we had individual disco balls with metallic pink perspex with the guests' names and table numbers written on them. We could easily rearrange the seating plan if we had to cut back on numbers.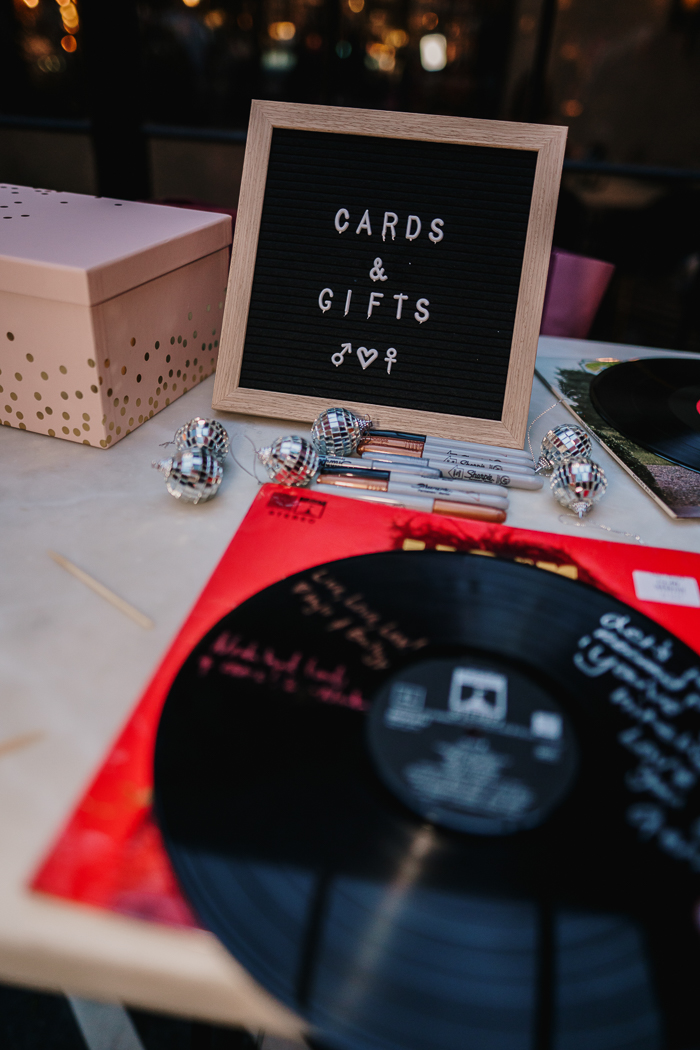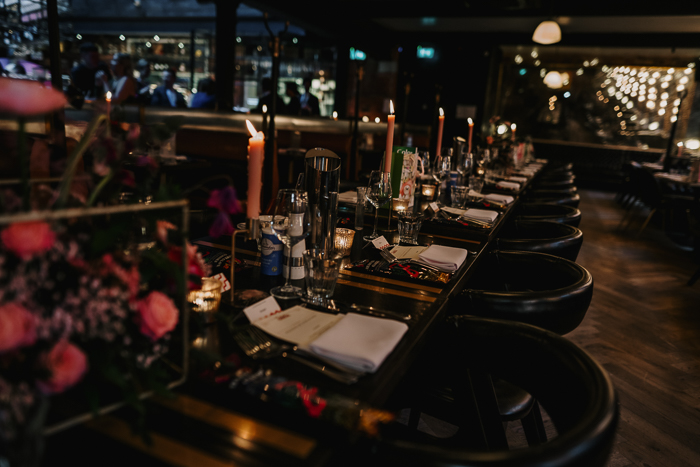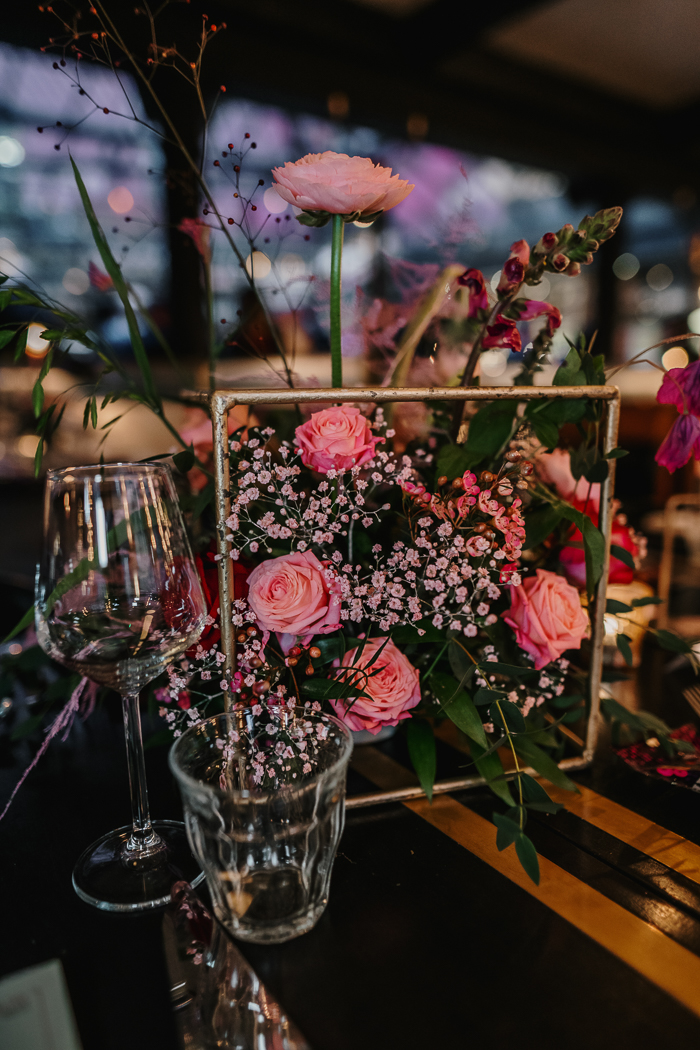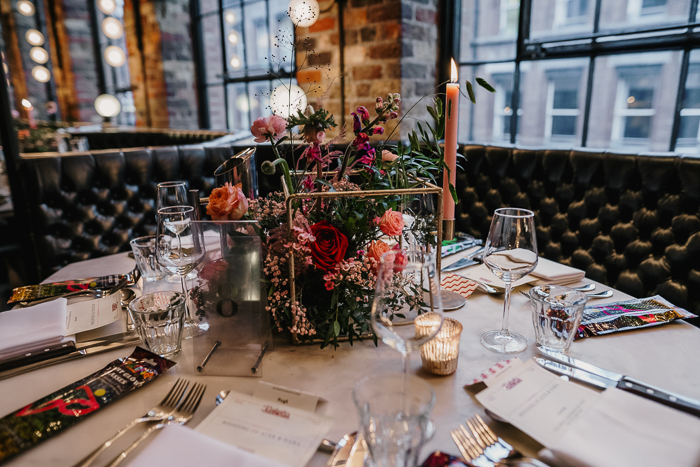 A Meaningful Surprise Shot That Acted As A Nod To Their First Date
Our first meet-up was at Starbucks before going on a "dinner and drinks" date a few days later. I always joke that Starbucks wasn't our first date, and Dara says it was. At the wedding, at the end of Dara's speech, he had Baby Guinness shots sent to all the guests in Starbucks espresso cups. It was a small part of the day but my favorite surprise. I laughed so much and now agree with Dara that our first date was at Starbucks.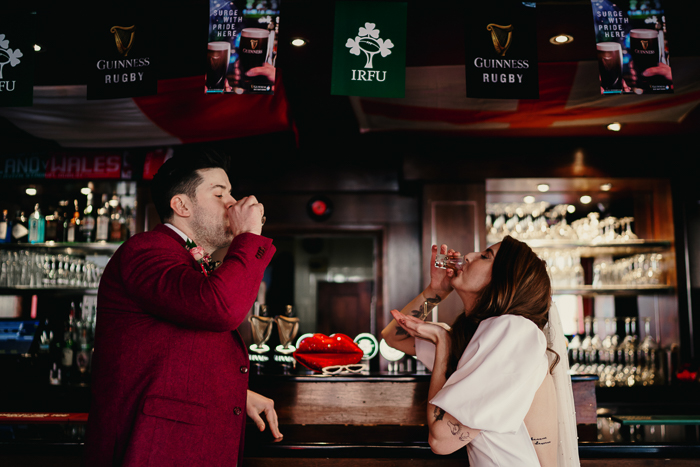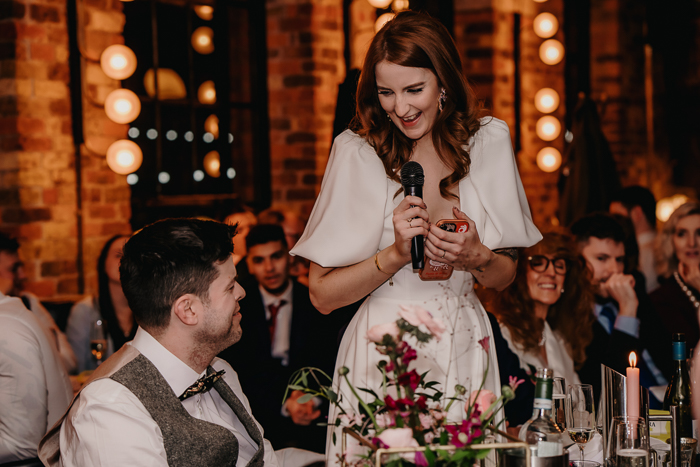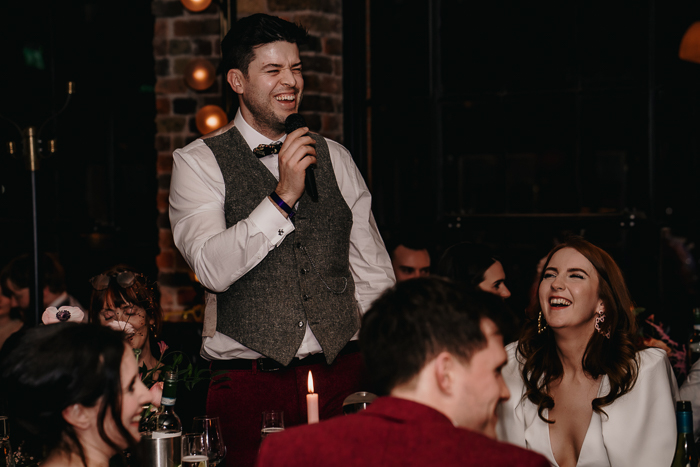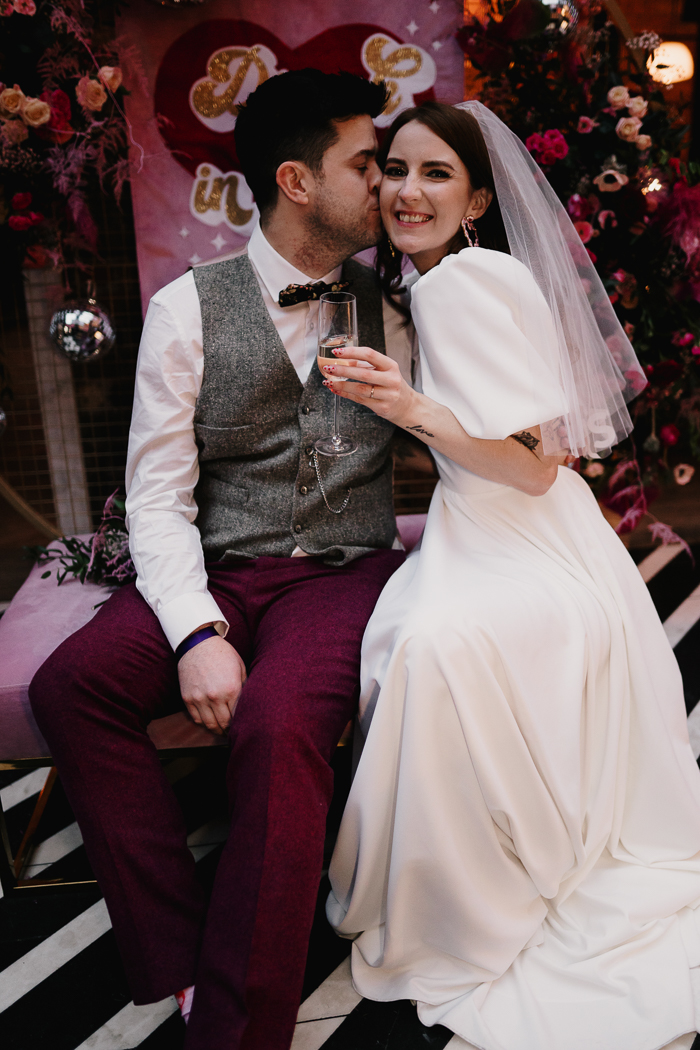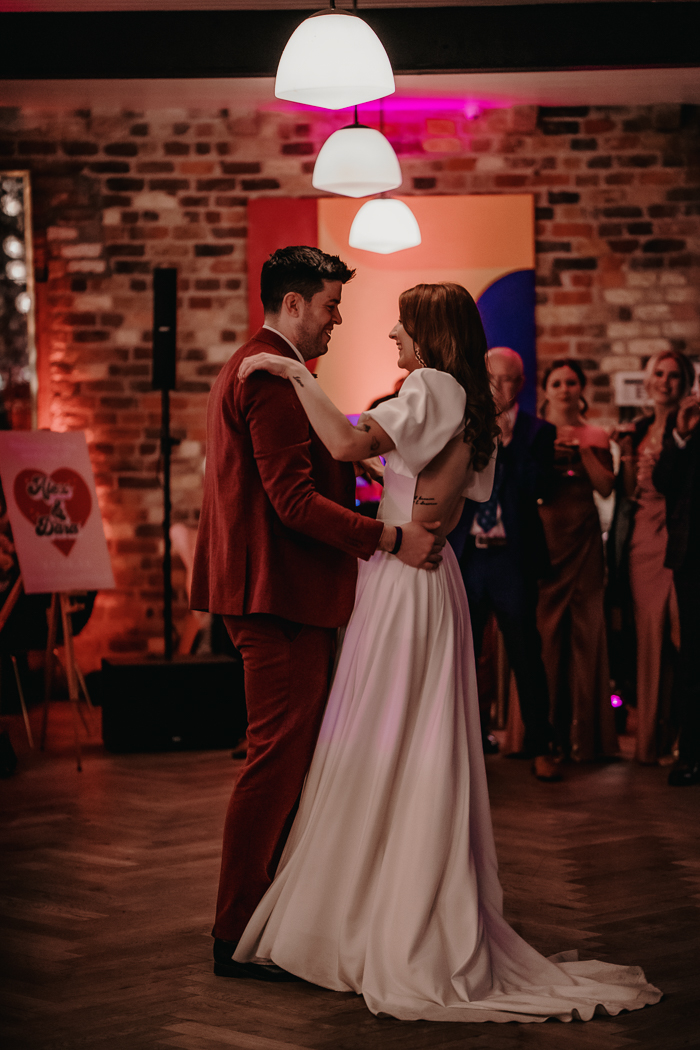 Congratulations to Alex and Dara on their playfully pink Dublin wedding. And big thanks to Junebug member LIT Photography for perfectly capturing all of their special moments. To see more of her work, check out her profile in our directory of talented photographers from around the world.
Traditional weddings aren't for everyone, but thankfully there's more than one way to celebrate a marriage. If you and your partner are thinking of embracing the unconventional approach, check out these unique wedding ideas to inspire you.