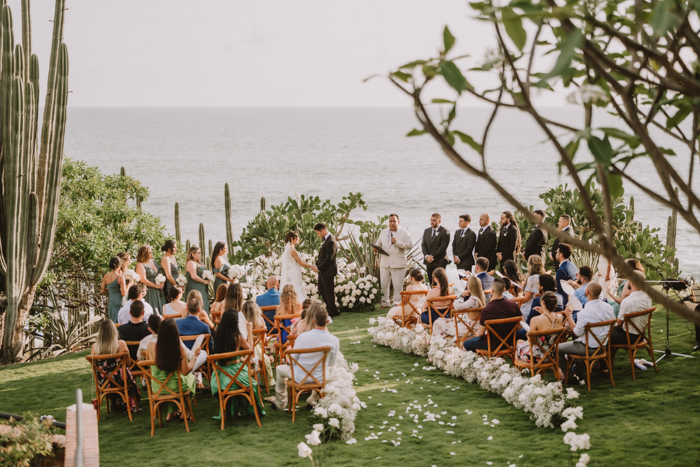 Pamela and Kevin had a clear vision in mind: to tie the knot at a place no one they knew had ever been. And coming from a family of travelers was a challenge in itself! They had to overcome many hurdles, but with careful planning and a spirit of adventure, they pulled it off in style. Set on a secluded oceanfront villa with a classic color palette, minimalist elements, and lots of personal touches, their Casa Cara del Indio wedding beautifully represented their love story.
Overlooking crystal clear turquoise waters, their cliffside ceremony was the perfect setting for a dreamy vow exchange. They wanted the location's natural beauty to be the main focus, so they incorporated lush white florals into the aisle and altar decor to seamlessly blend with the surroundings. They kept the decor sleek and elegant at their garden reception while illuminating the space with string lights.
Every aspect of their special day reflected who they were, from the DIY invitations and puppy yoga class to the super-personal ceremony and the private first dance. If you and your partner love adventure, travel, and nature, these breathtaking photos captured by Junebug member Adri Mendez are the inspiration you've been looking for.
The Couple:
Pamela and Kevin
The Wedding:
Casa Cara del Indio, Puerto Rico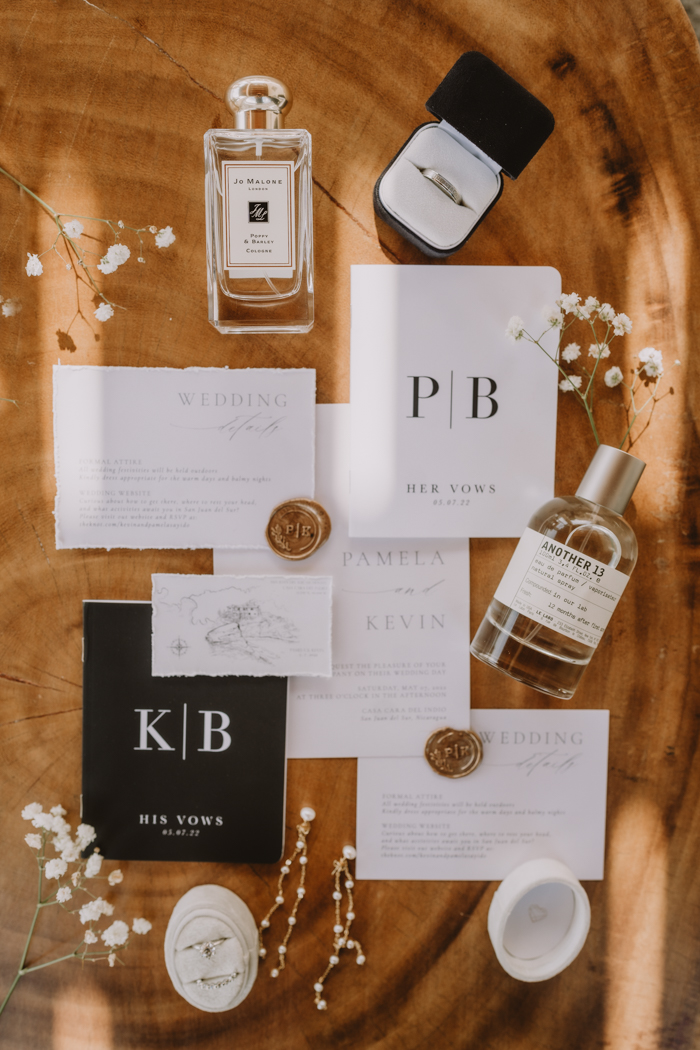 DIY Wedding Invitations With The Help Of Their Best Friend
We ordered basic invitations but made wooden name tags for them ourselves with a wood-burning machine and stained them. We also had our best friend draw our venue, and we printed out cards of it to include with them. We made wax seals and used a paper distresser to distress certain pieces of the invitation to give them more texture.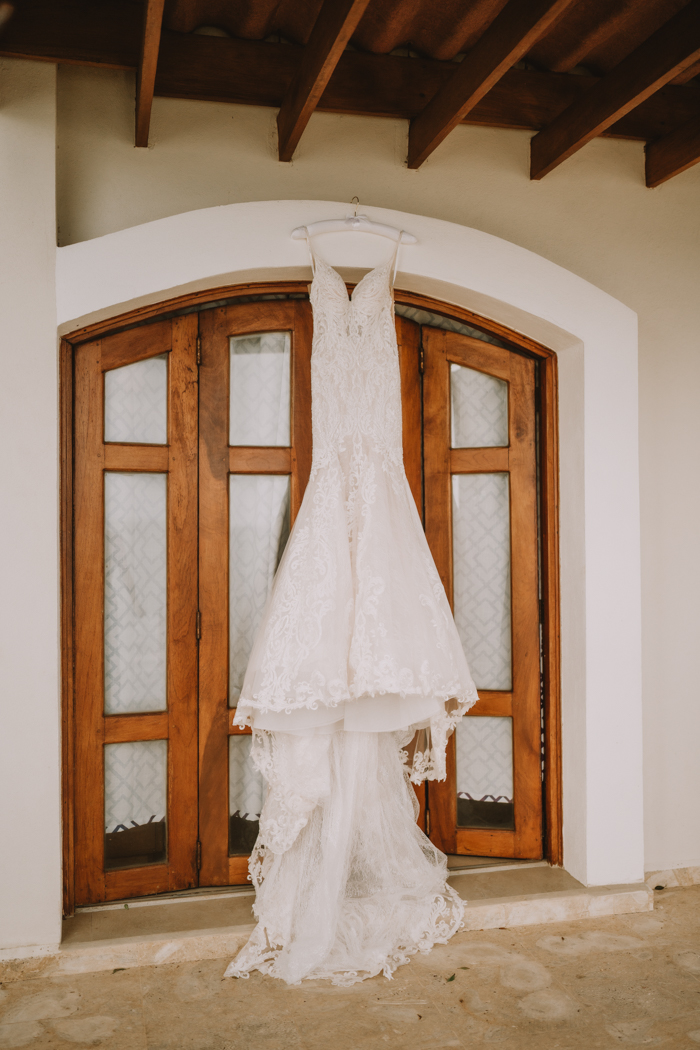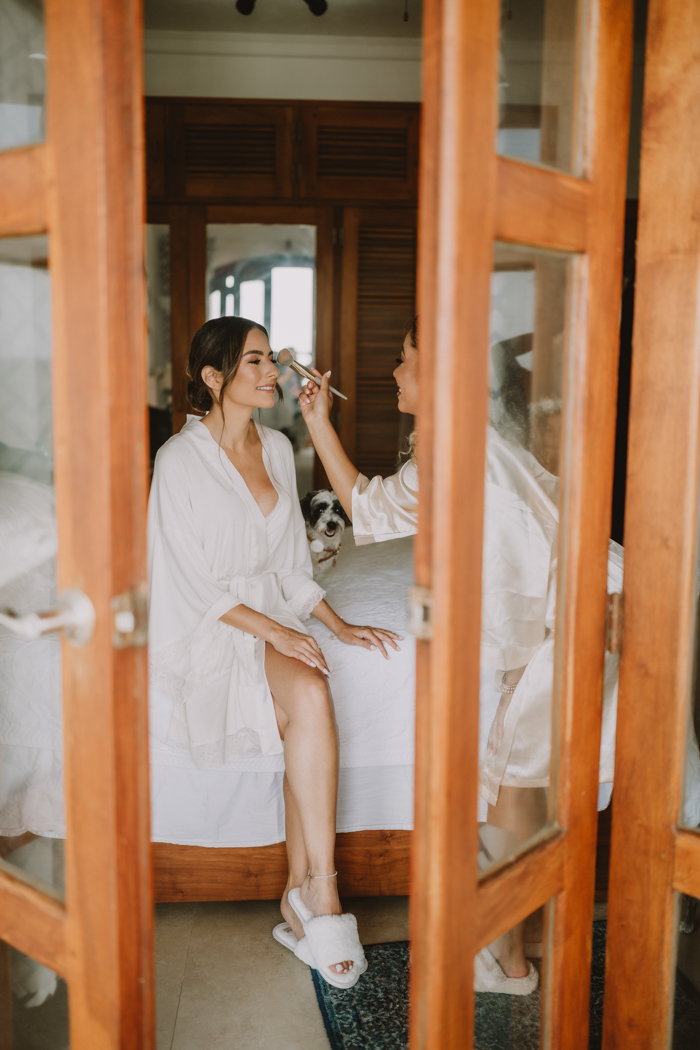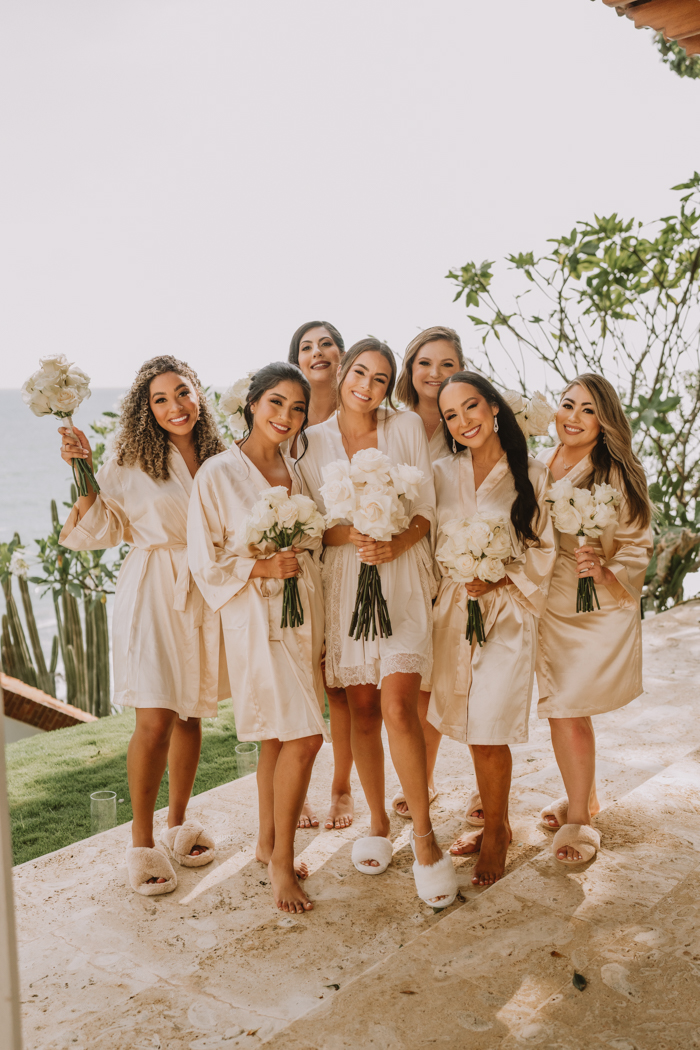 Overcoming Challenges To Pull Off Their Dream Destination Wedding
We knew we wanted to get married in a place no one had been to, as we wanted it to be a new adventure for everyone. This became harder than we thought as we come from a family of travelers. What we are most proud of is how many people moved mountains to be able to be with us on our special day. Getting everyone to a country they had never been to and an area hours away from the nearest airport was challenging. We both love to travel and have always envisioned having a destination wedding. We had no idea how difficult it would be, but it meant the world to us to see it come together and start our marriage on a trip with the people we love most.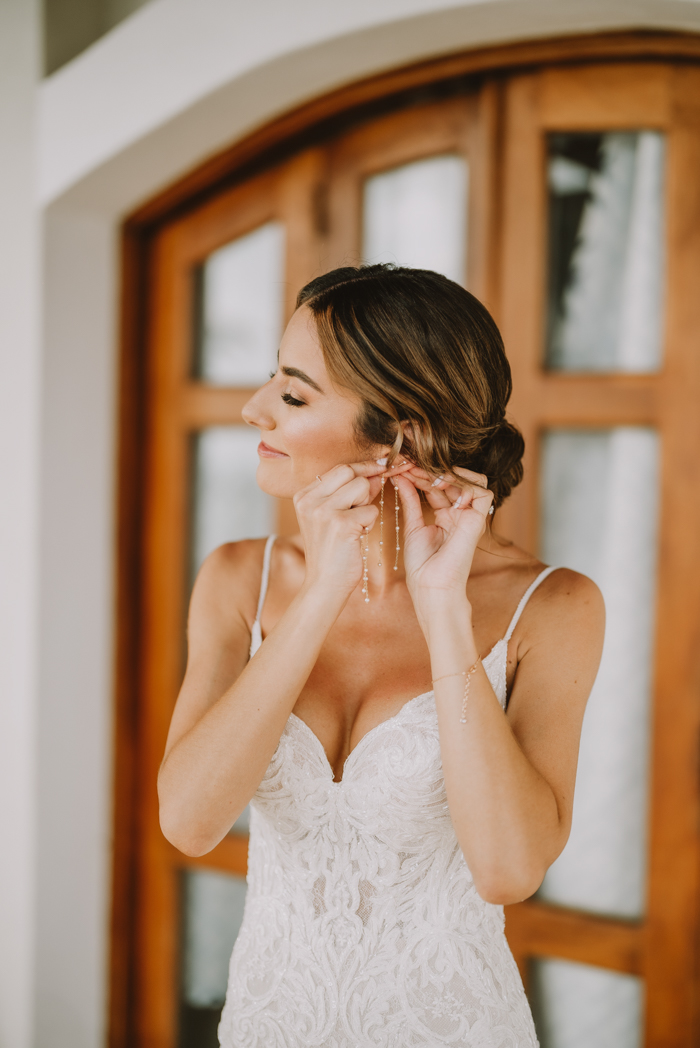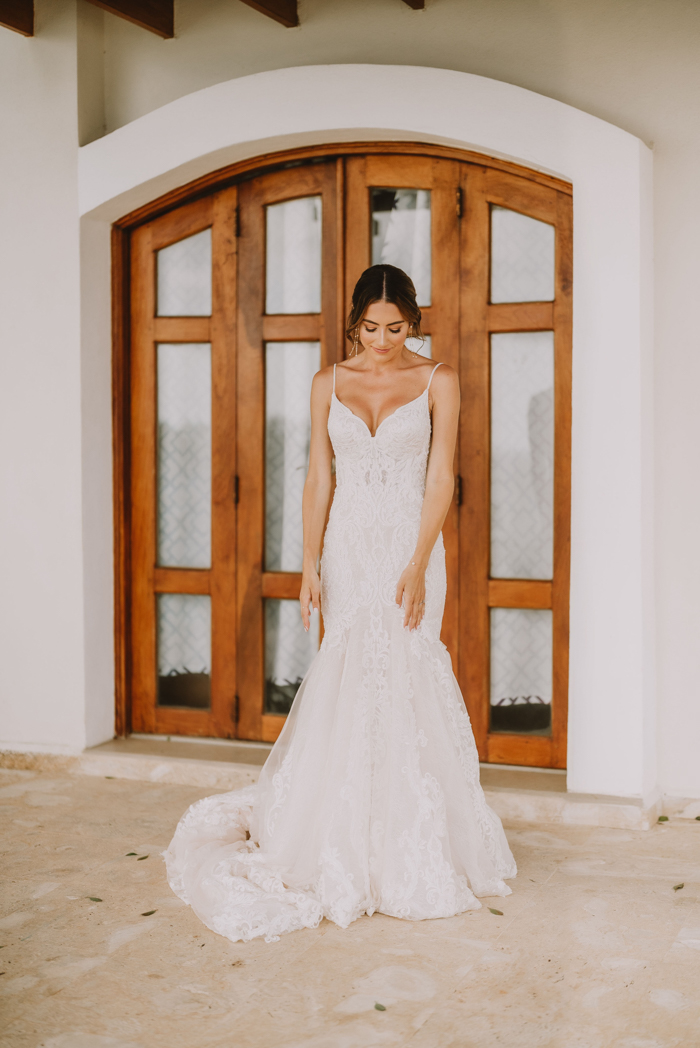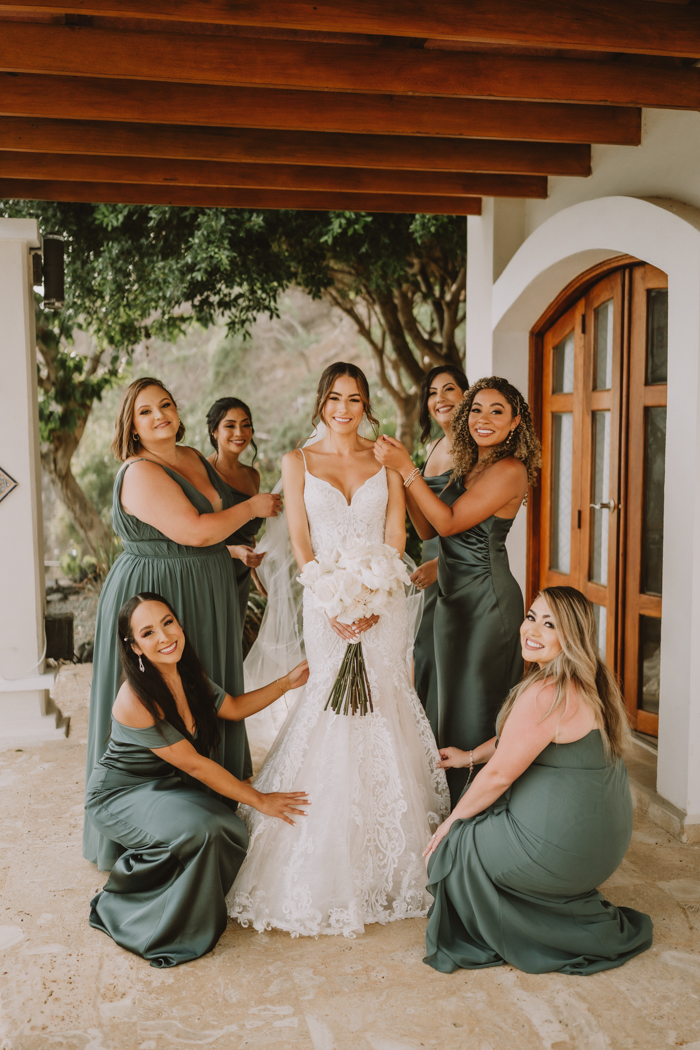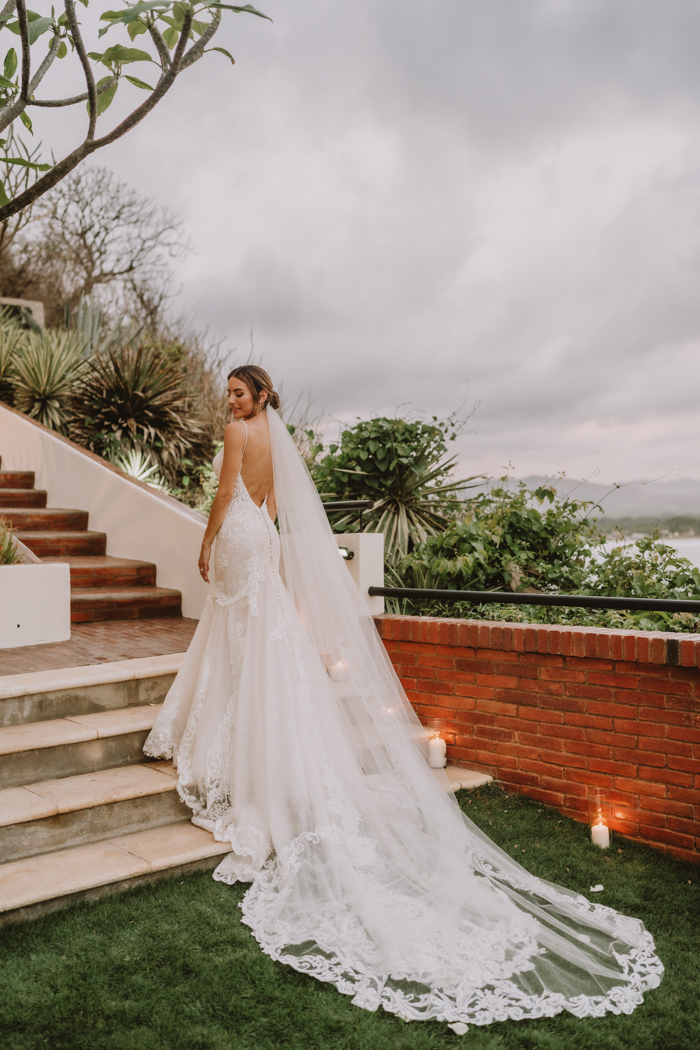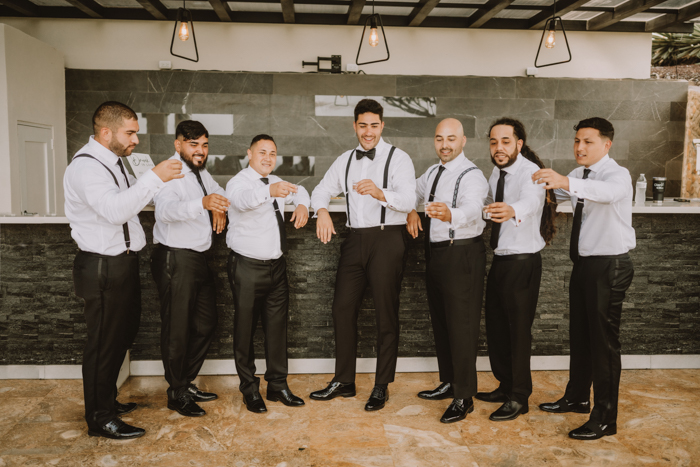 How Their Casa Cara Del Indio Wedding Came To Be
A lot of thought went into choosing our venue, and we actually chose it before seeing it in person. I happened to run into a Pinterest blog about a wedding in Nicaragua at our venue. It took months to connect with the owner, but she agreed to let us rent her home. A few months later, she had to sell it because of the pandemic, and we were told the new owners wouldn't rent it. It was a heartbreaking time for us, but months later, the owner came around and decided to do some construction and rent it to us. His remodeling was different from what we had envisioned, but it still met our original idea, and we had already fallen in love with the idea of having our wedding here, so we went with it!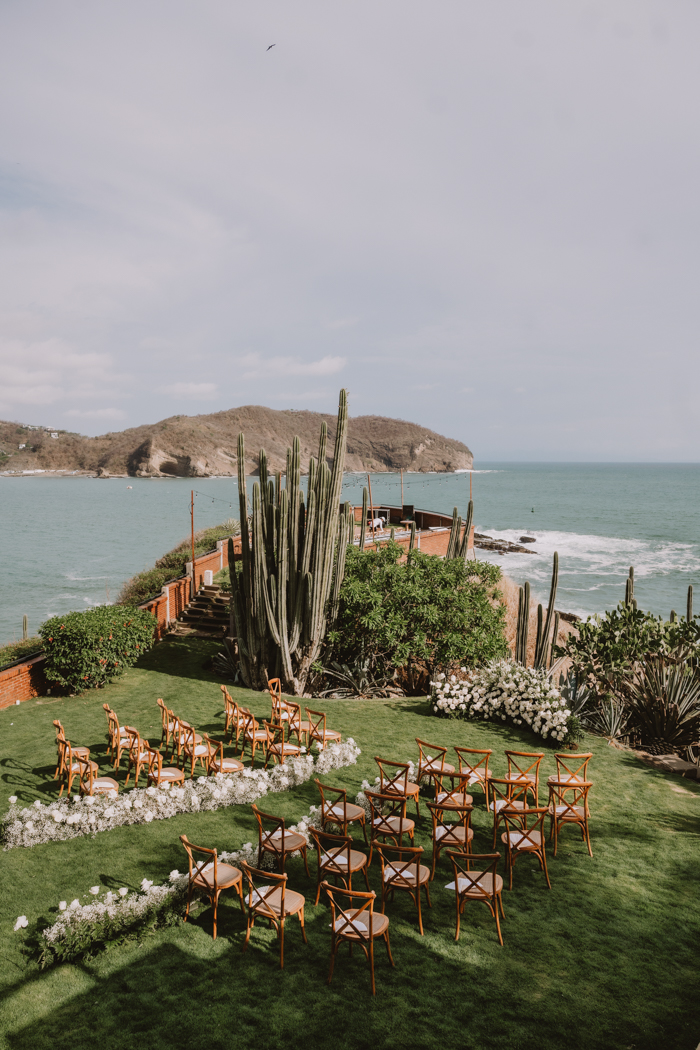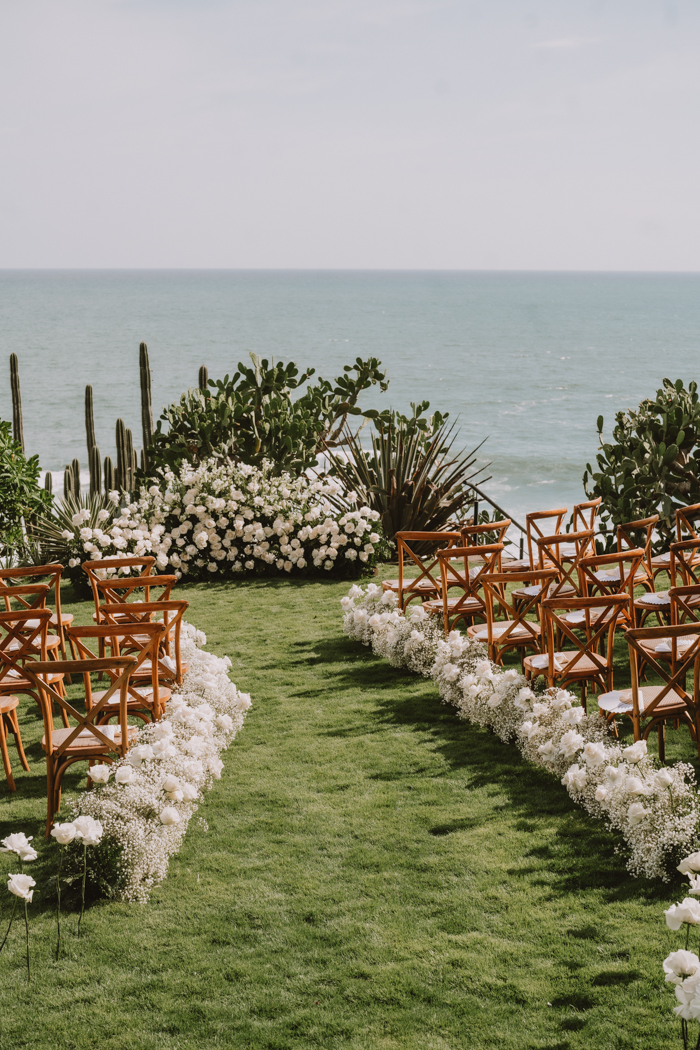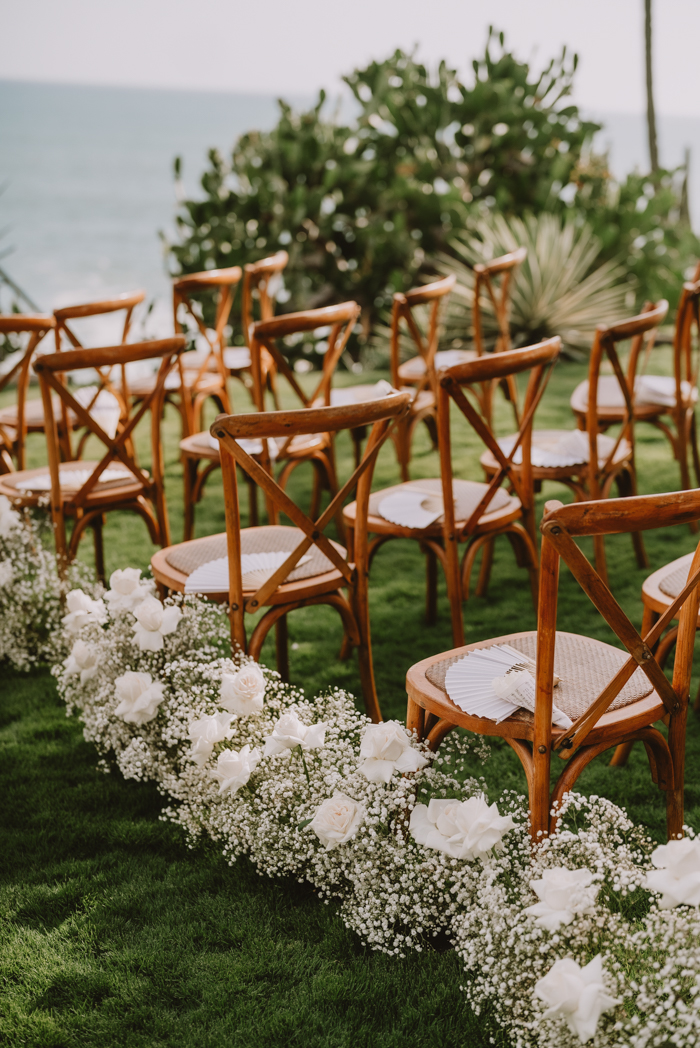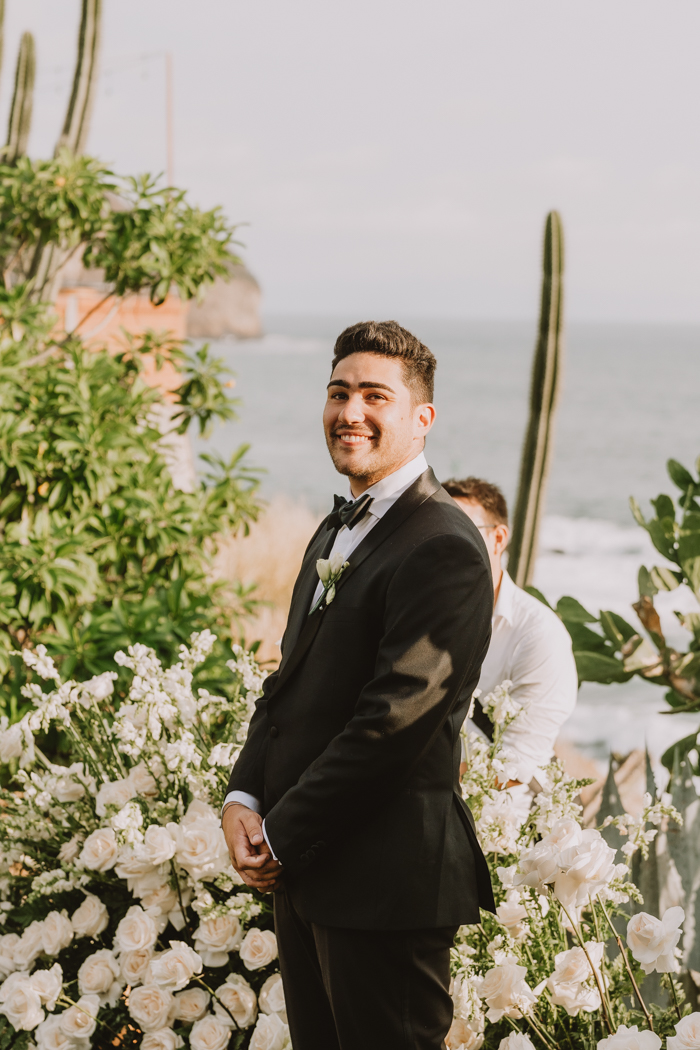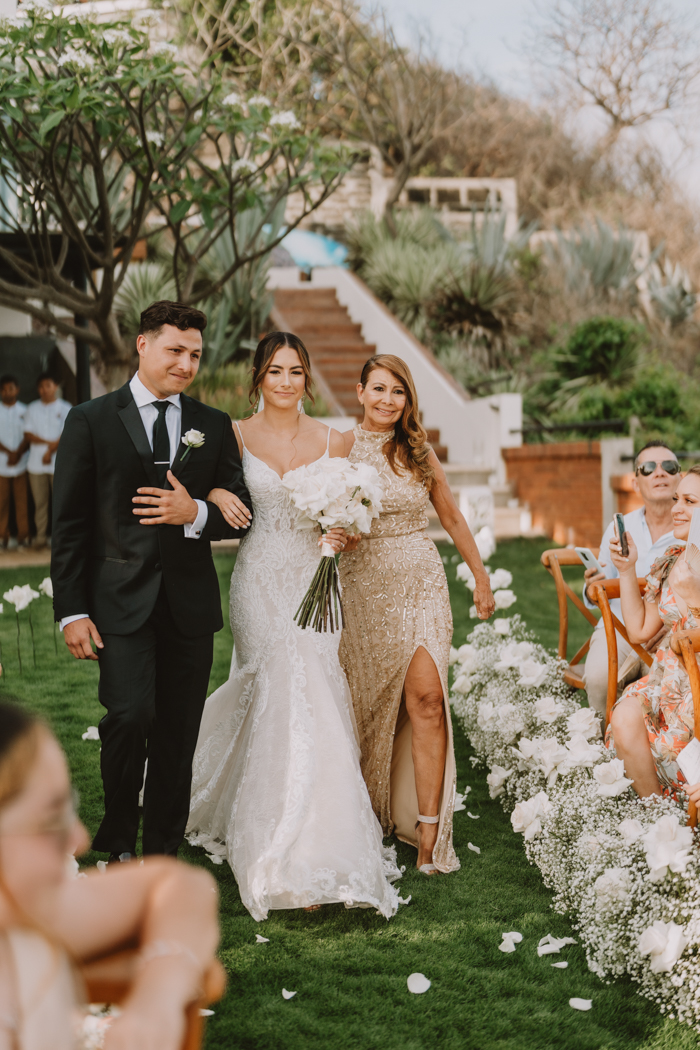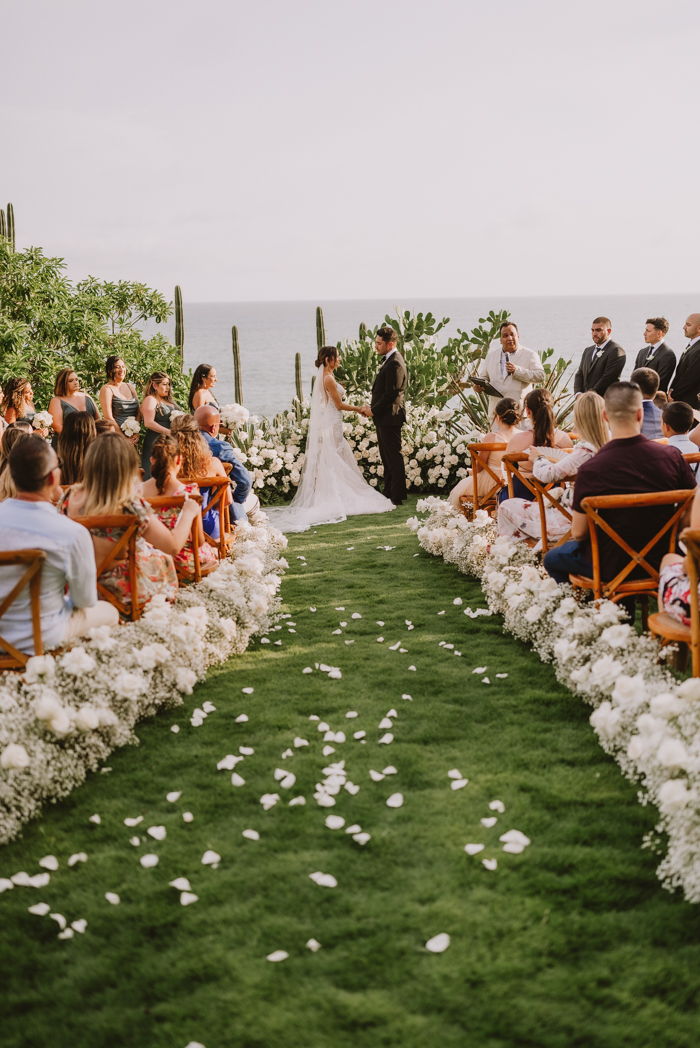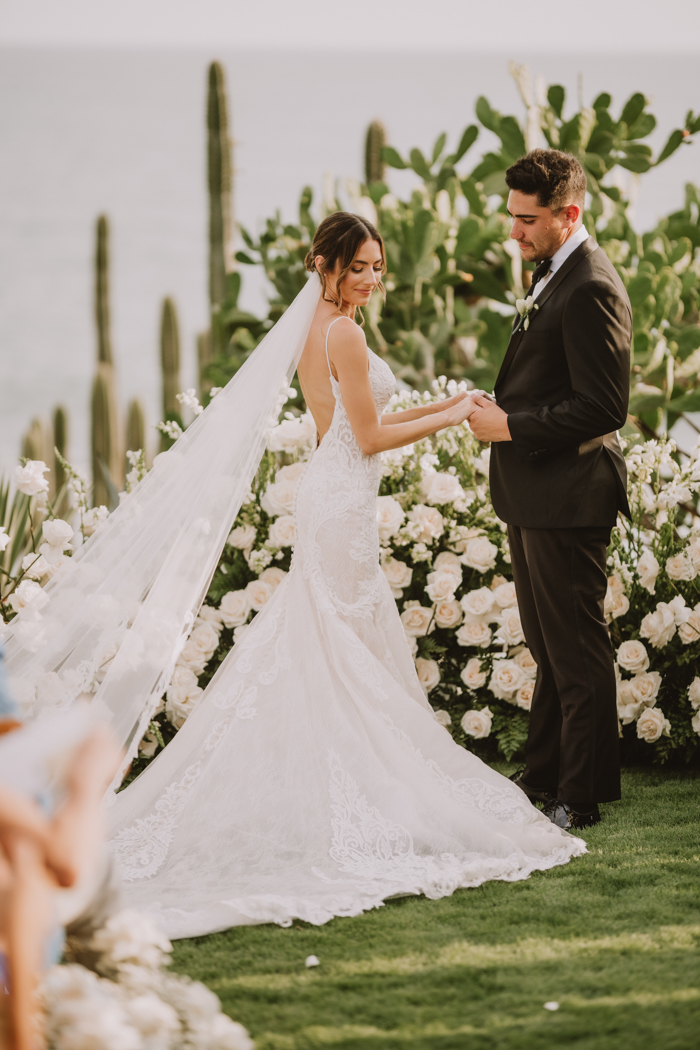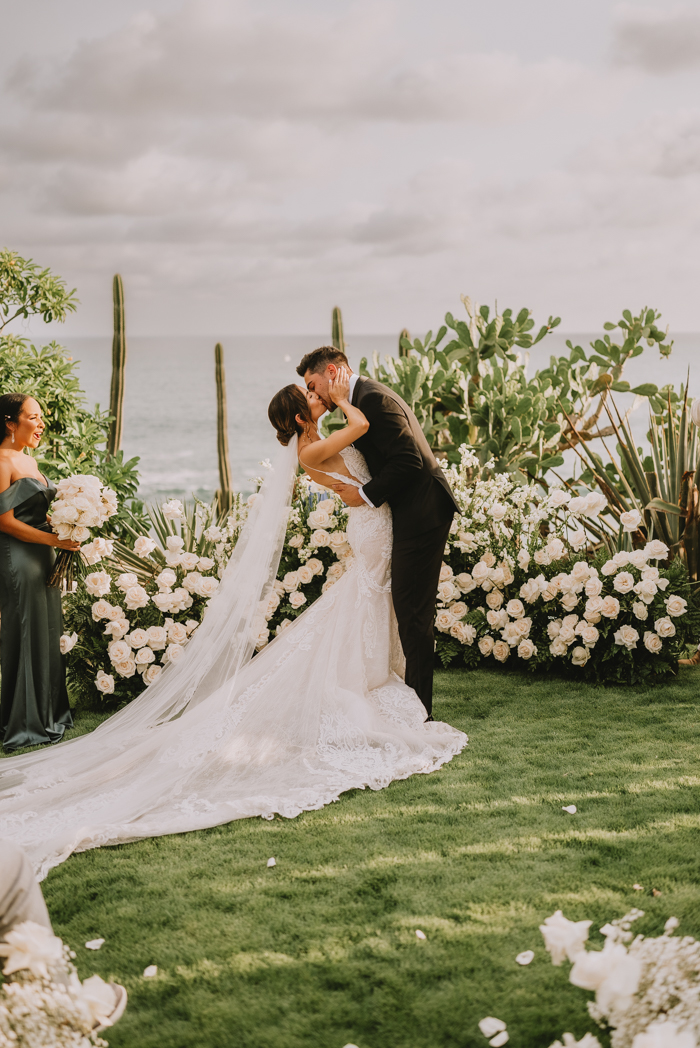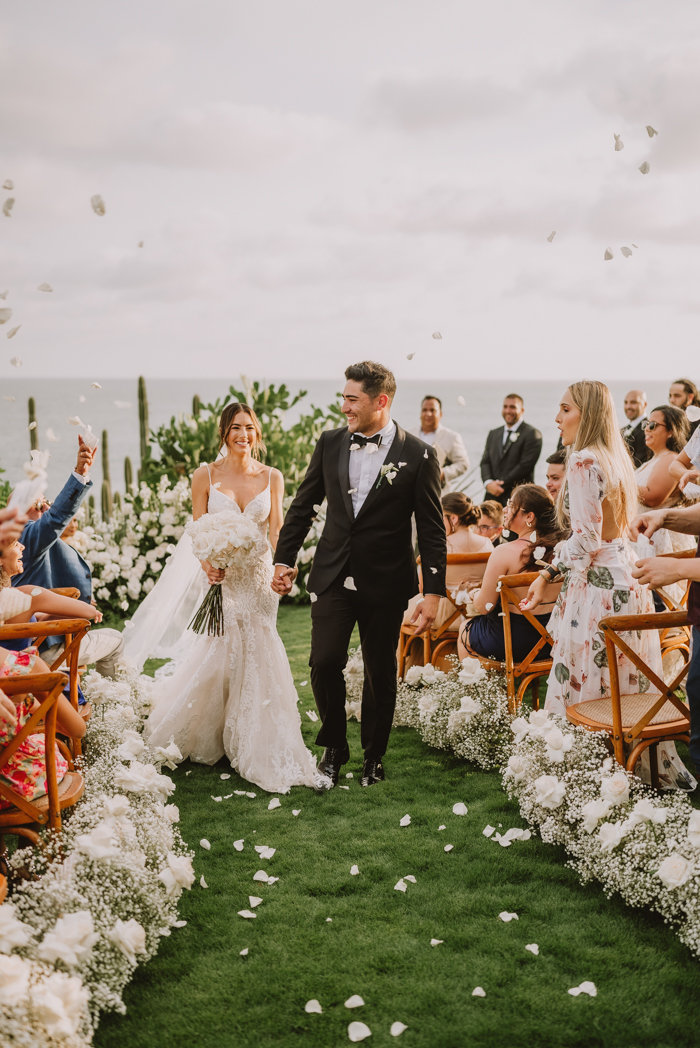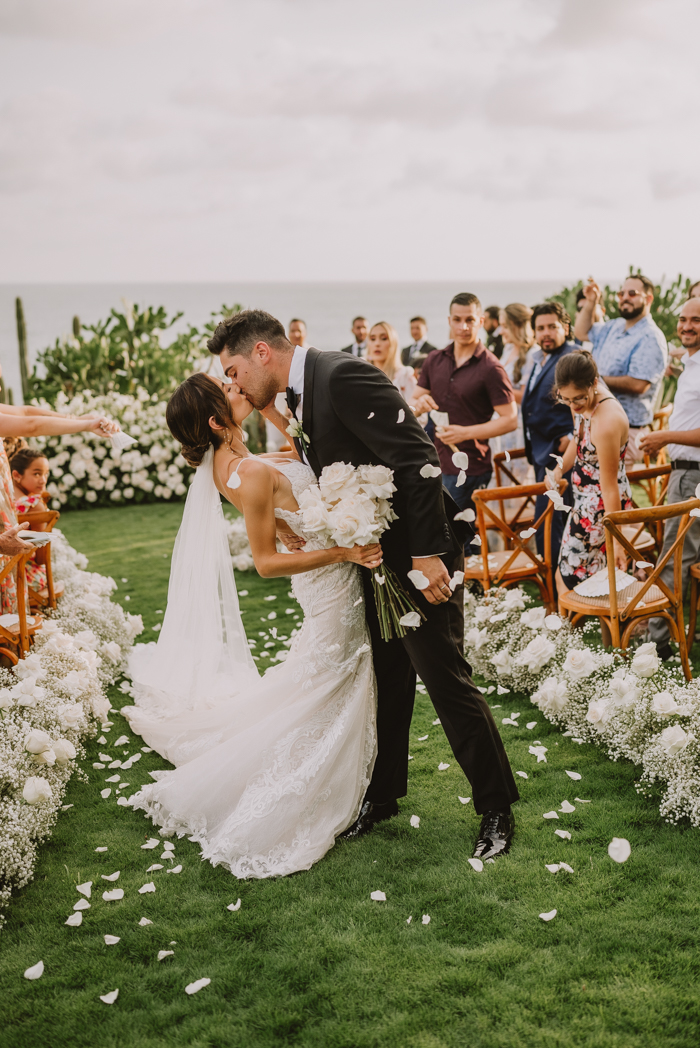 Personalizing Their Ceremony By Including All Of Their Loved Ones
Our ceremony didn't go as planned as our best friend was supposed to marry us, and he had a serious emergency and couldn't attend our wedding. So we had to have a random person marry us from Nicaragua, and we all laugh about it now. Some things we did to make it unique were we had a live band. Every seat had paper fans and cones filled with flower petals to throw at the end. The groom walked down the aisle first with his niece. And I walked with my brother and mother, as they are the most important people in my life. My brother was also a groomsman and one of the groom's best friends, so it was a special moment. The flower girls were my dogs, and the ring bearer was the groom's dog.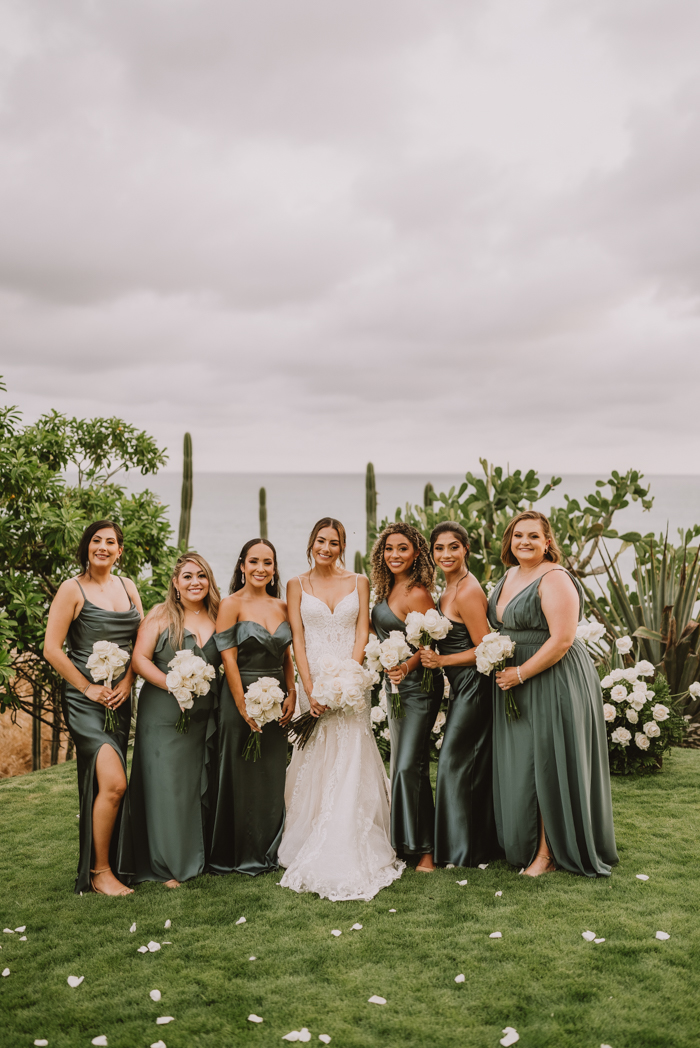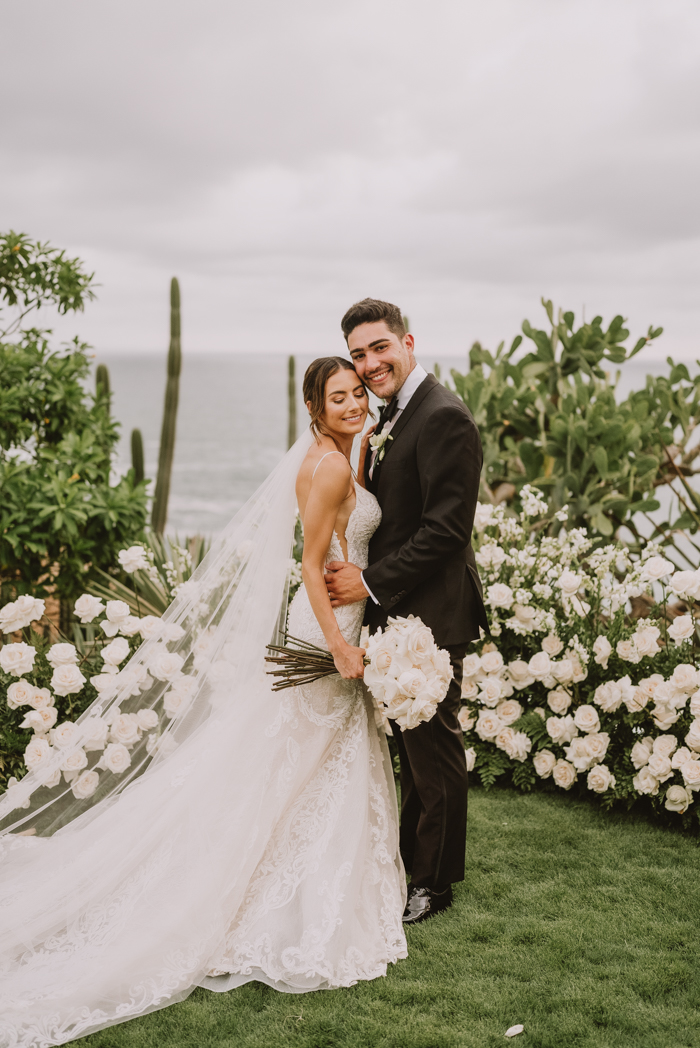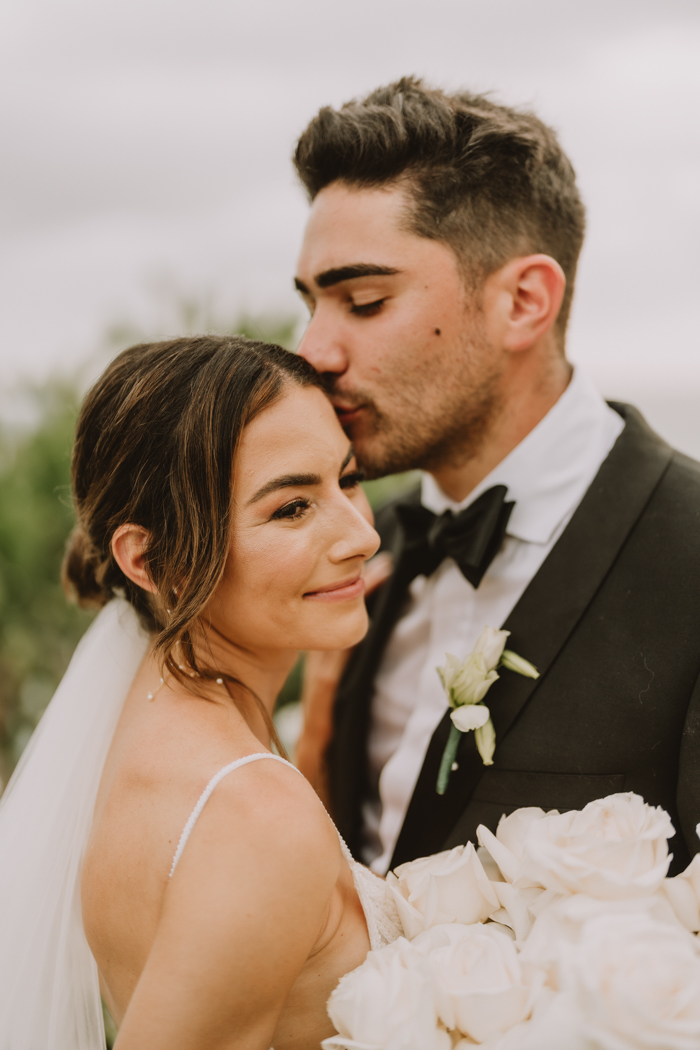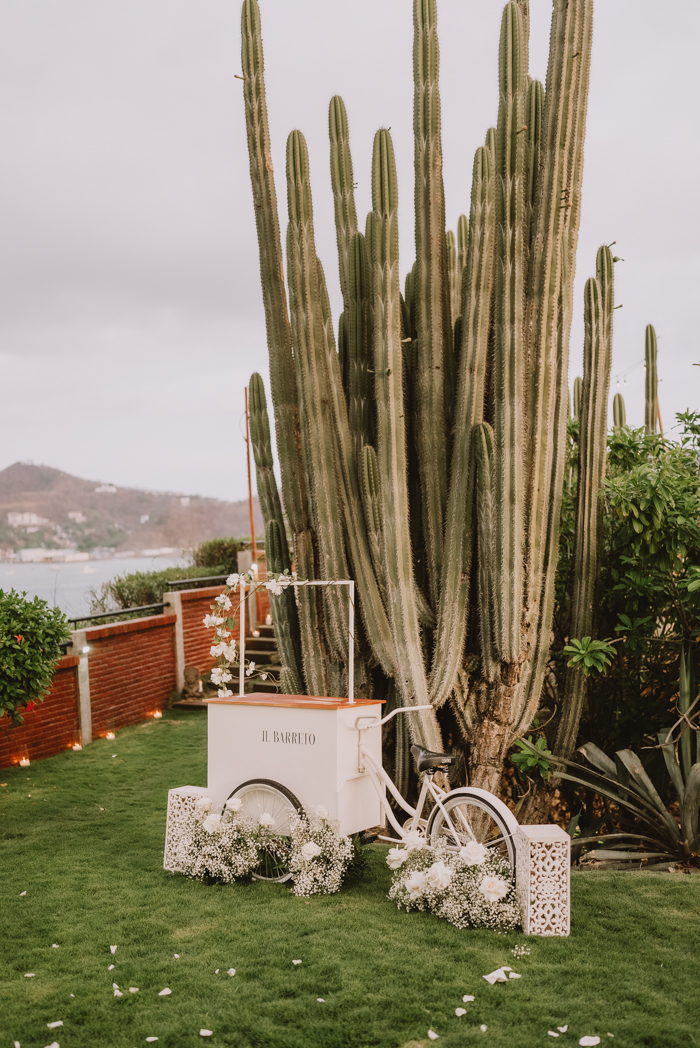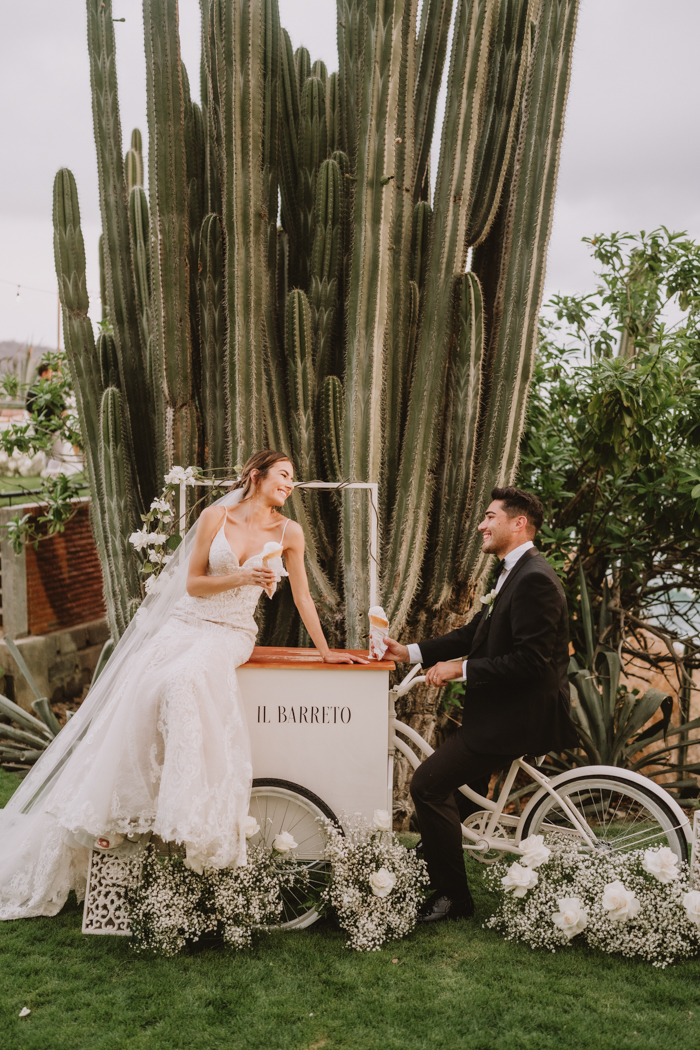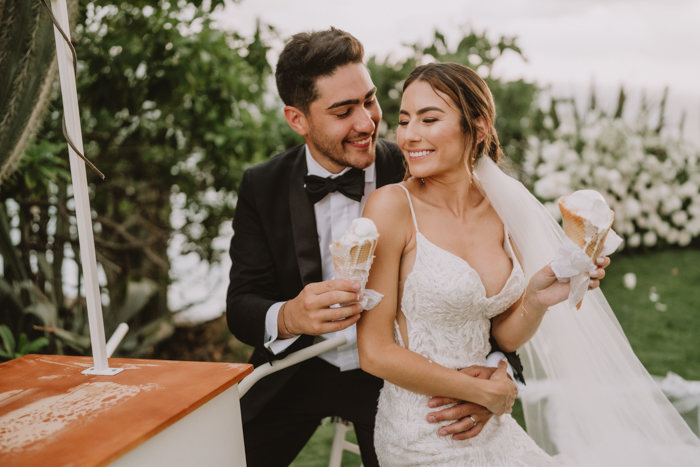 They Filled Their Big Day With Personalized Details Showcasing Their Love Story
We wanted a minimalist, coastal, fun destination wedding. Our cocktail hour was meant to be fun, with different stations representing big days in our lives. We had an ice cream bike representing our first date, a hookah station representing our engagement in Dubai, and lawn games to entertain and mean always remembering to have fun above all else. We wanted everyone to experience having dinner and dancing by the ocean all night. Since we had a destination wedding, we wanted to incorporate traditional things from the country. We brought in dancers who performed for everyone later in the night and engaged all of our guests in the dance. Overall our goal was for it to feel fun and a unique travel experience!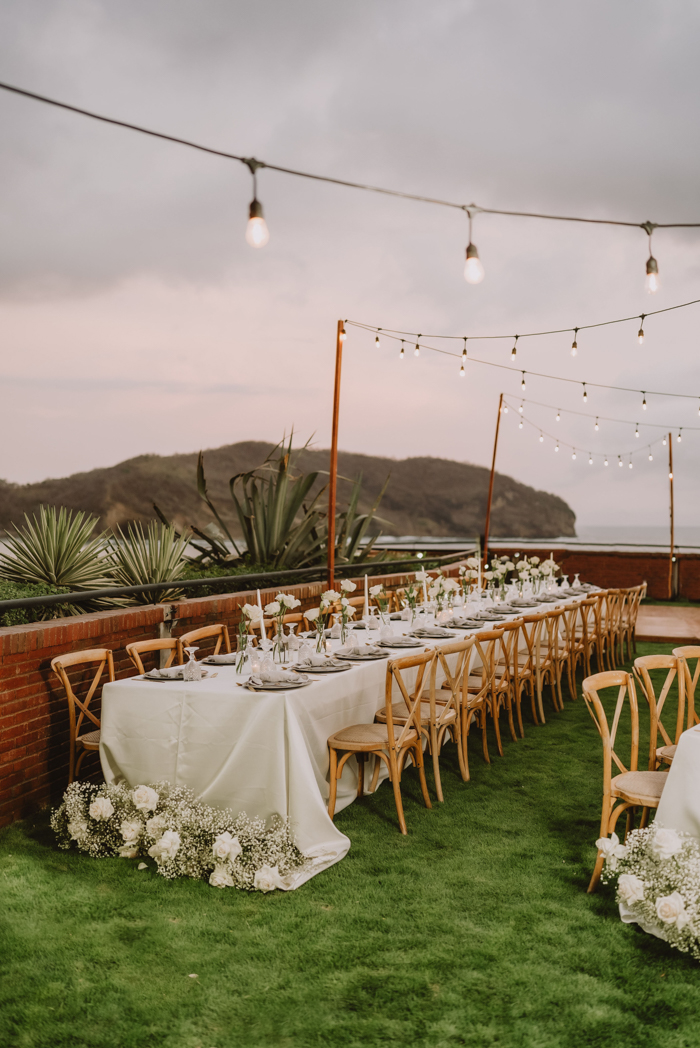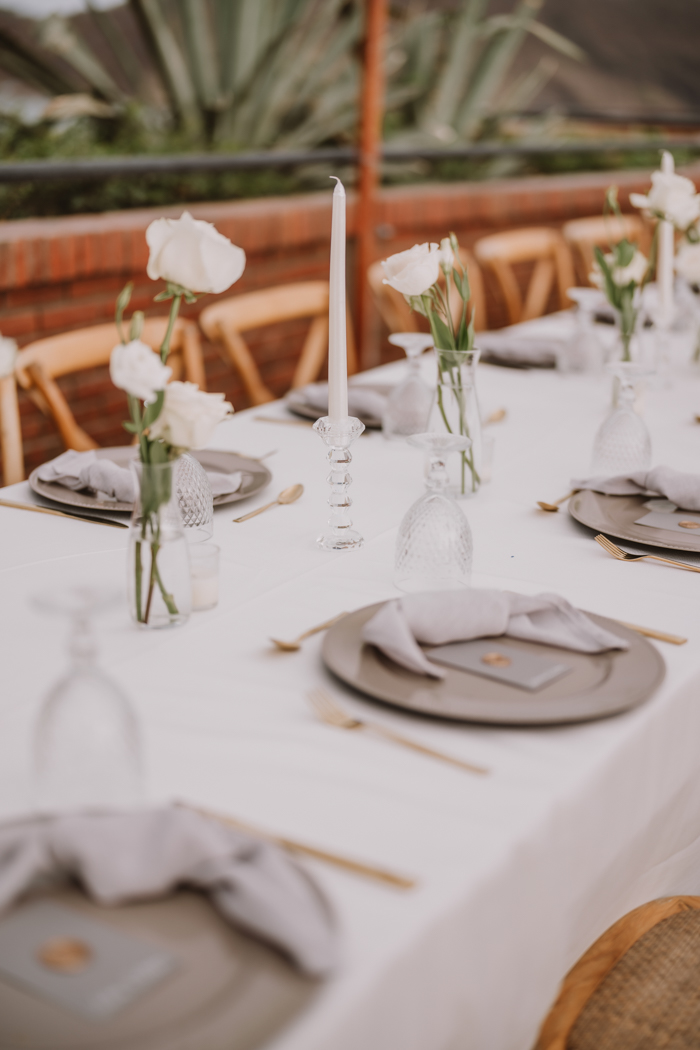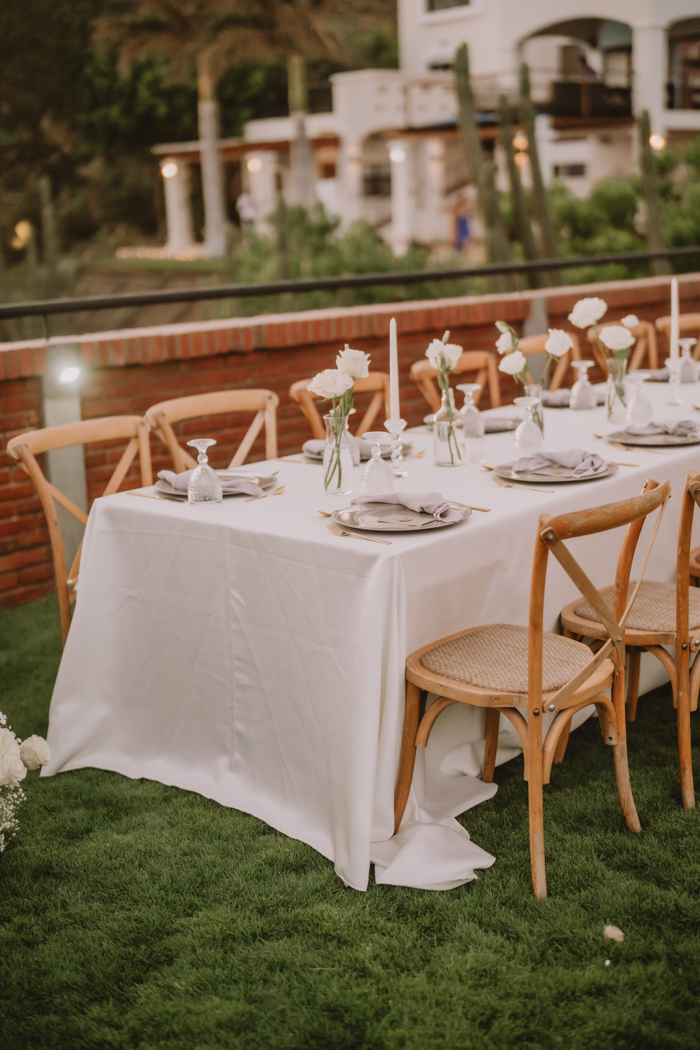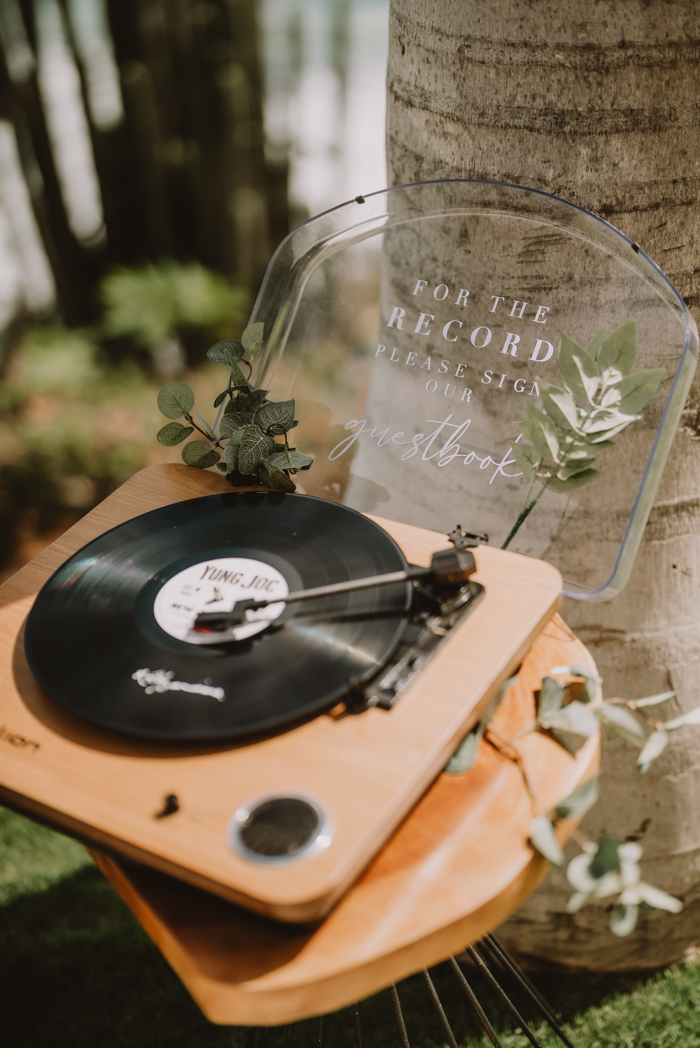 A Private First Dance Gave Them A Chance To Soak It All In
The most memorable part of our day was our first dance. We chose to do a private first dance before our guests were invited to the reception area. That whole part was so special because we got to walk through our reception before everyone arrived and truly admired how it all came together. Then we danced just the two of us with the stars above us and the waves crashing around us. Out of all the moments, that one truly felt most magical.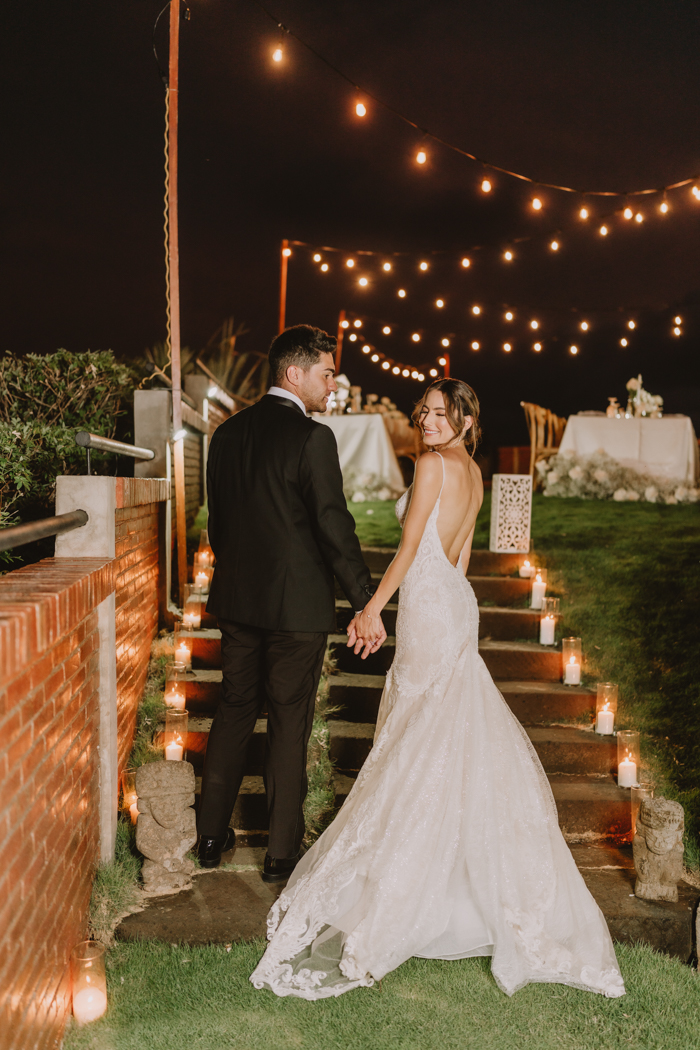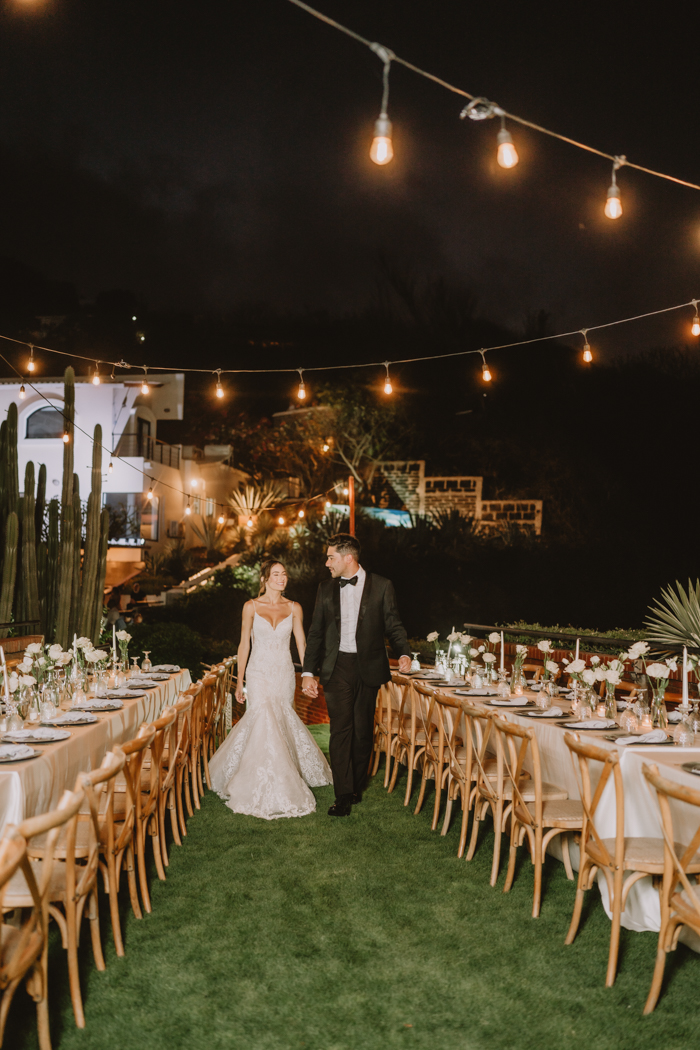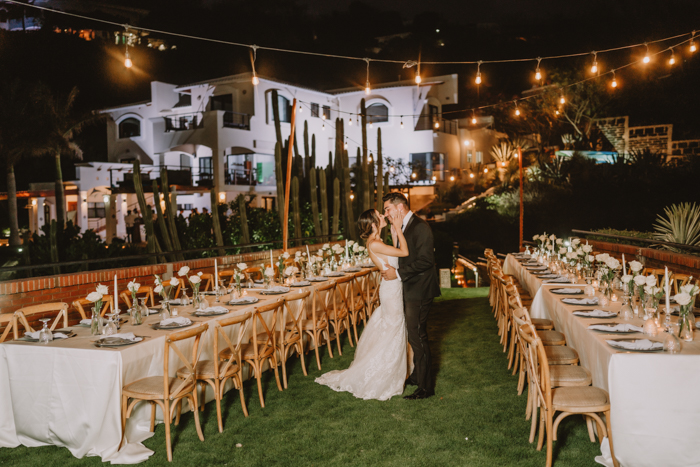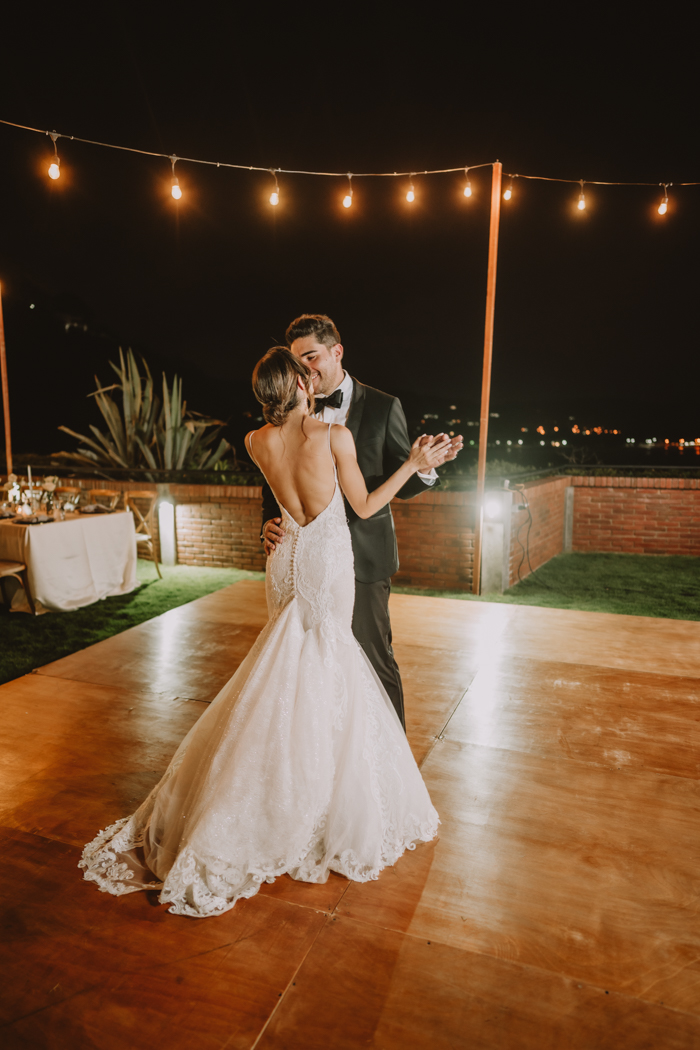 Keeping Their Guests Entertained With A Tour And Fun Activities
We believe nothing brings you closer together than being stuck out of the country with one another, so we wanted it to feel like a vacation. Rather than a one-day event, we wanted it to be a trip to celebrate two families becoming one. It started with our closest family members arriving at a private island to spend quality time together. Then the rest of the guests came, and we had a day tour to see volcanoes, kayak, and swim in natural swim holes. The day before the wedding, we organized horseback riding, surfing classes, ziplining tours, and our ultimate favorite, puppy yoga.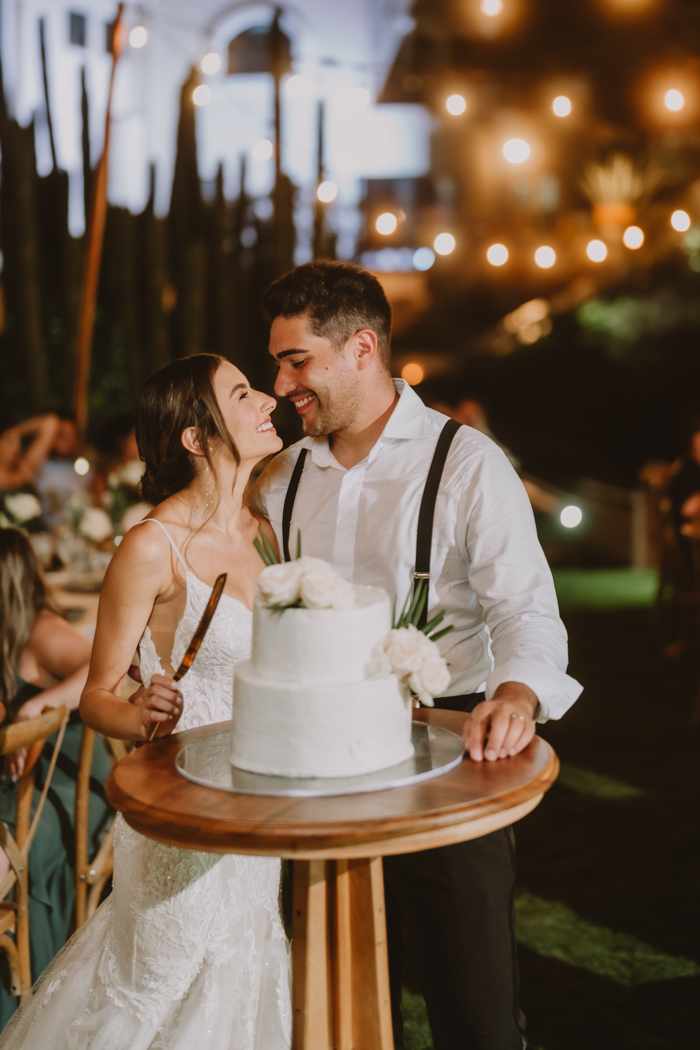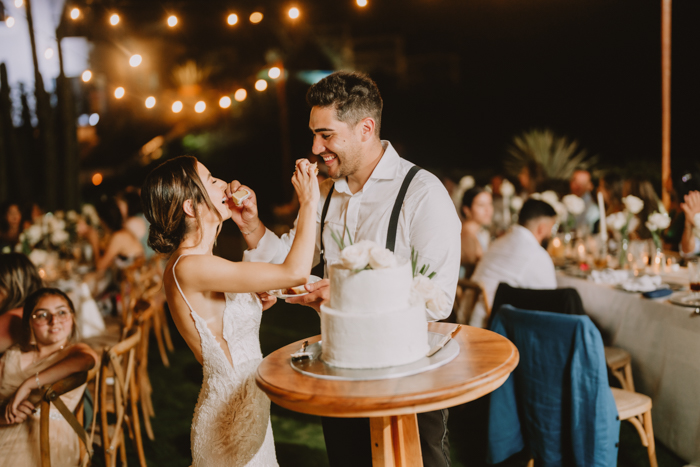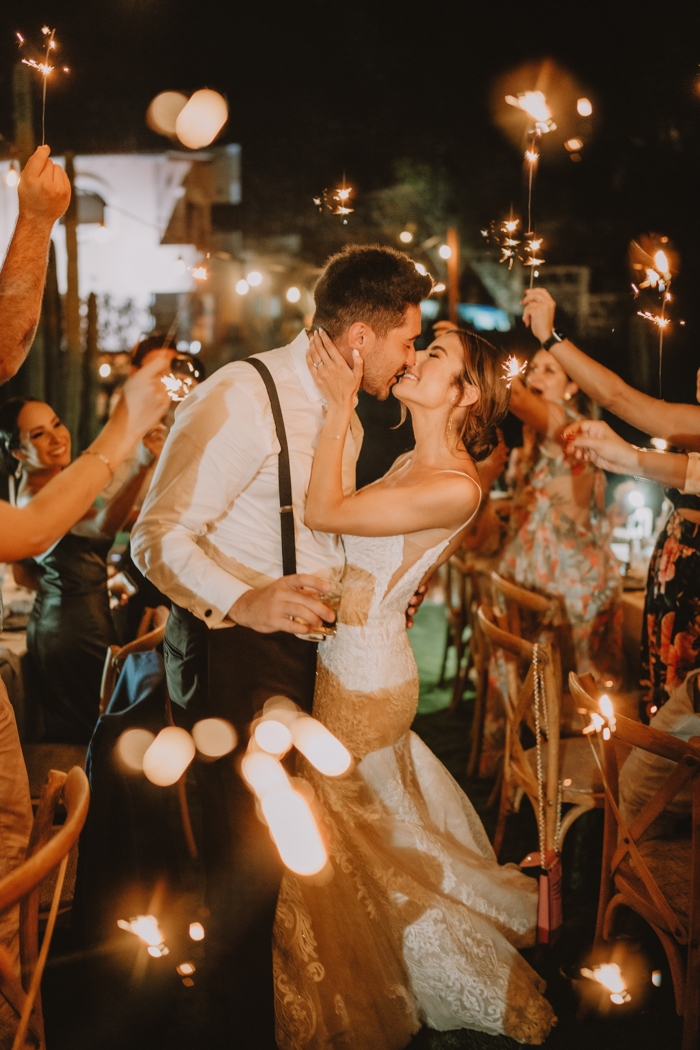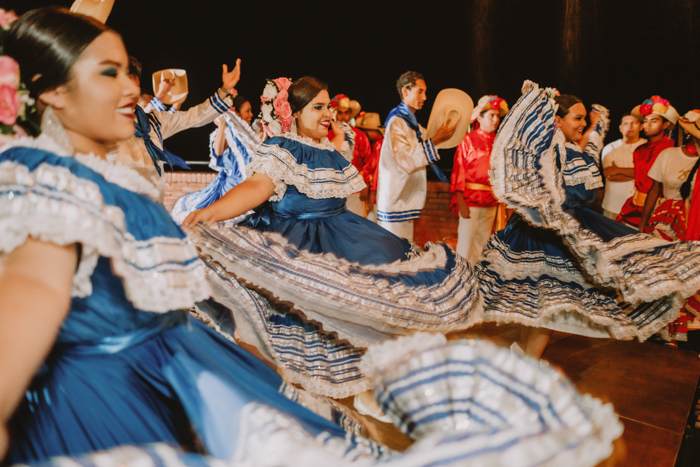 Giving Back To The Community By Teaming Up With A Local Animal Shelter
We teamed up with the local animal shelter to have a puppy yoga class where all the proceeds went straight to the animal shelter. We raised enough money for all the puppies to have their vaccines. It was also very important to us to bring income into a country that truly needed it. We've never cared about a very luxurious wedding, but if we were going to spend money on a wedding, we wanted it to go to people who needed it rather than making a rich person richer. We found ways to collaborate with locals to do these activities.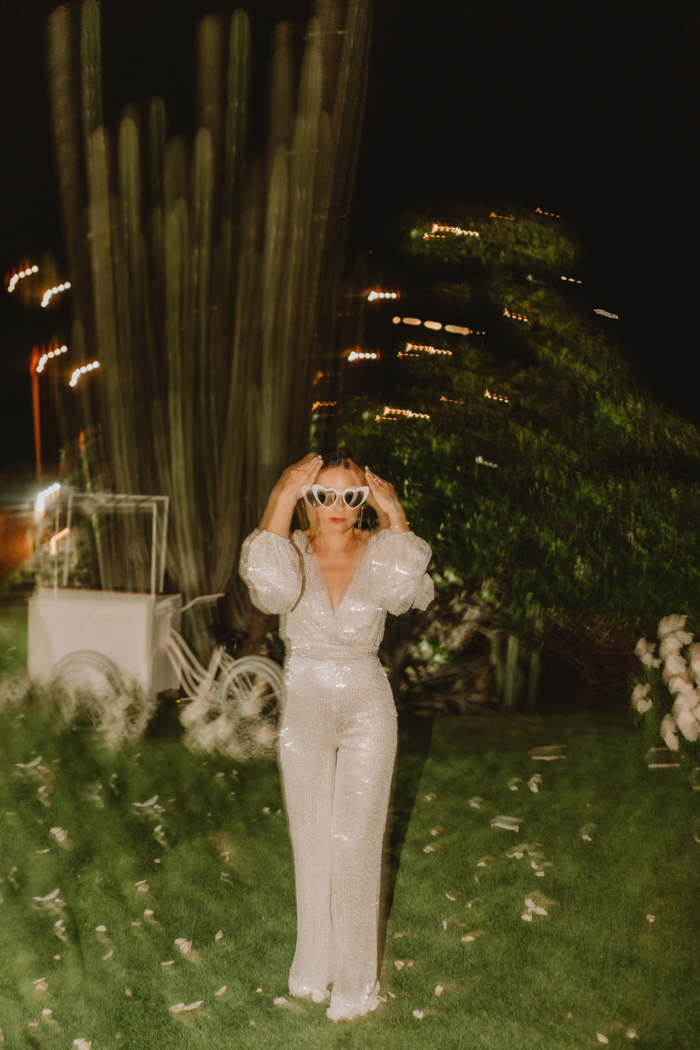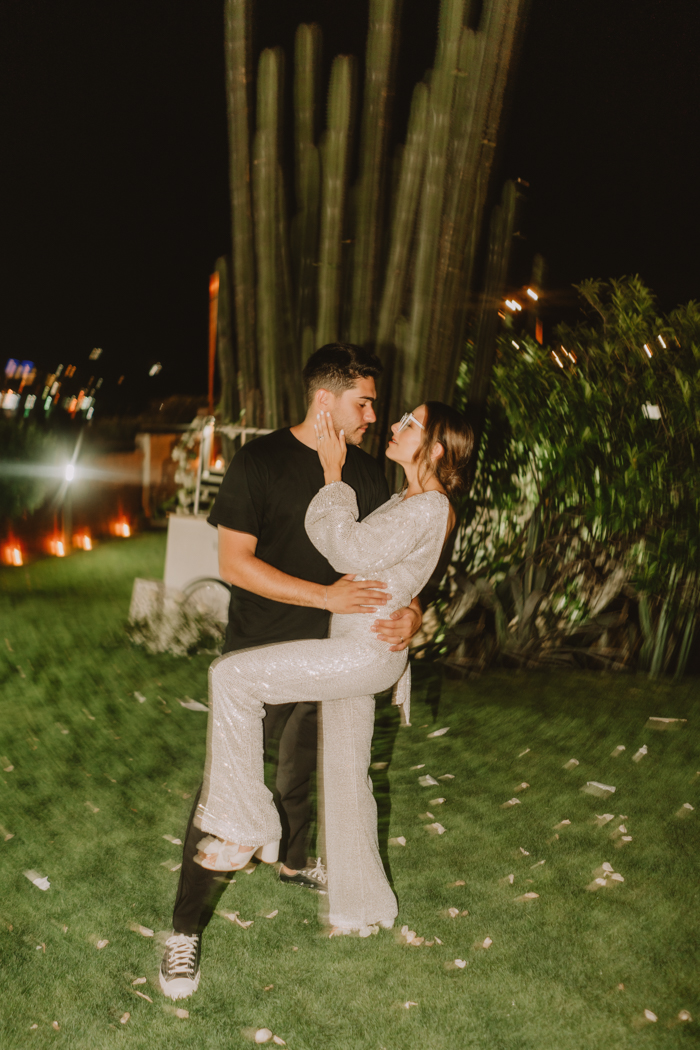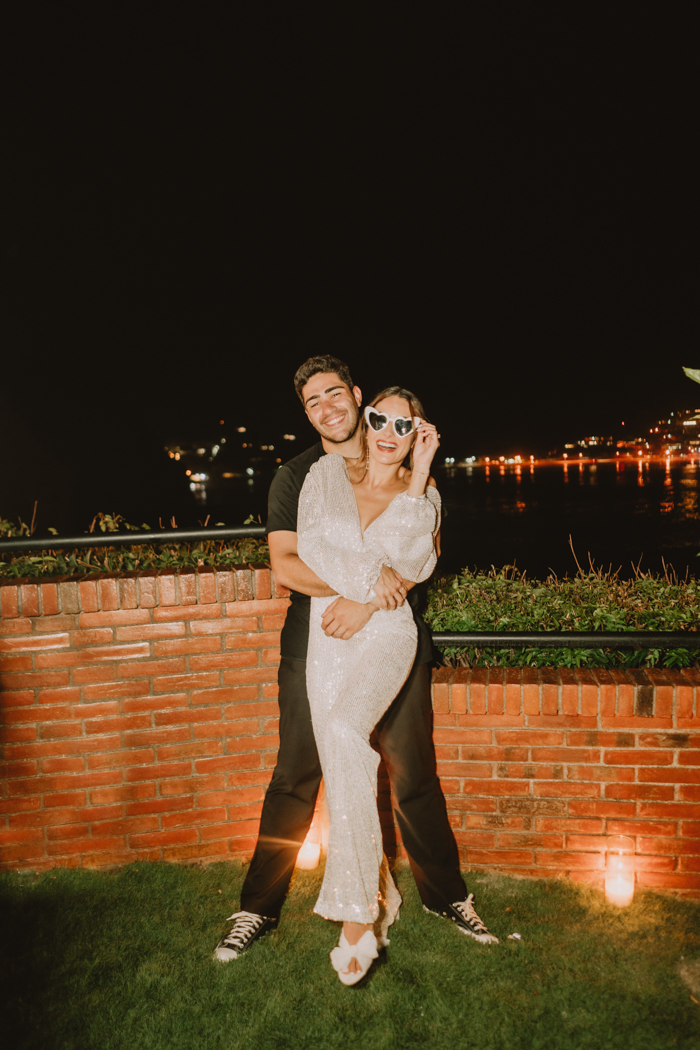 Congratulations to Pamela and Kevin on their personalized and minimalistic Casa Cara del Indio wedding. And a special shoutout to Junebug member Adri Mendez for capturing every moment of their special day. To get inspired by more weddings like this,check out her portfolio in our directory of the world's best wedding photographers.
Planning a destination wedding with loved ones can be exciting and rewarding. It's a chance to combine your special day with a unique travel experience and share it with the people you love most. With careful planning and a trusted team of pros, your getaway wedding will surely be a dream come true.