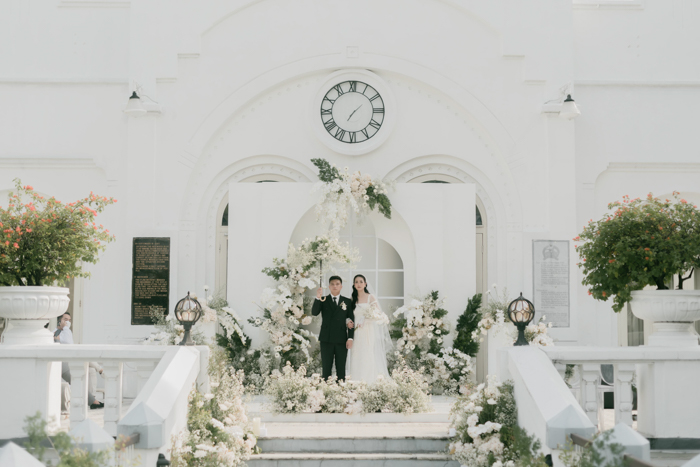 Debrina and Ardo's Hotel Majapahit wedding was a dream come true. They spent two years planning, and the wait was totally worth it! Surrounded by their closest loved ones, they created a celebration that was a perfect mix of classic elegance and modern vintage charm. Picture a timeless color palette, stunning florals and decor, and fashion that radiates sophistication. Their special day was a seamless blend of old-world luxury and a touch of modern allure.
There was one thing Debrina wanted more than anything: to have her wedding at one of Surabaya's most historic and beautiful venues. With the help of their trusted vendor team, they brought that dream to life in the most spectacular way. The enchanting ceremony was adorned with lush arrangements of delicate white flowers along the aisle and at the altar. The reception was a true showstopper, highlighted by the gorgeous waterfall chandelier that hung above their exquisite tablescape overflowing with blooms.
To add the finishing touch, the wedding fashion was in perfect harmony with the theme. The groom looked dashing in a classic suit, and the bride was a vision of beauty in not one but two stunning gowns. This wedding is filled with inspiration that can be added to your vision board. Take a look at these beautiful photos captured by Alinea Pictures to see more!
The Couple:
Debrina and Ardo
The Wedding:
Hotel Majapahit, Indonesia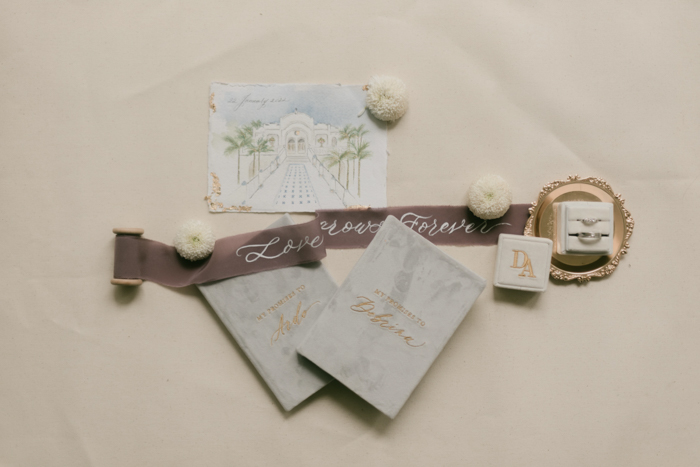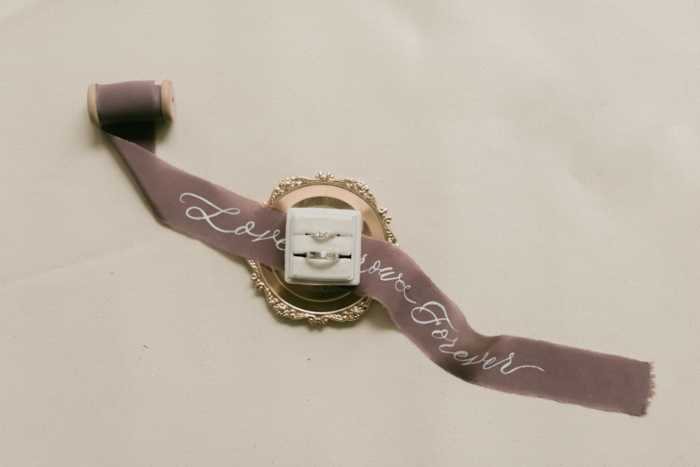 Creating the Perfect Wedding Look to Complement Their Timeless Hotel Majapahit Wedding Theme
My dress had a classic and ethereal look for the ceremony, and I kept my makeup natural. For the evening reception, I opted for a vintage and elegant dress with a modern classic touch, and I went for bolder makeup compared to the ceremony. The dapper jazz men of the 1950s and 1960s inspired the groom's suit.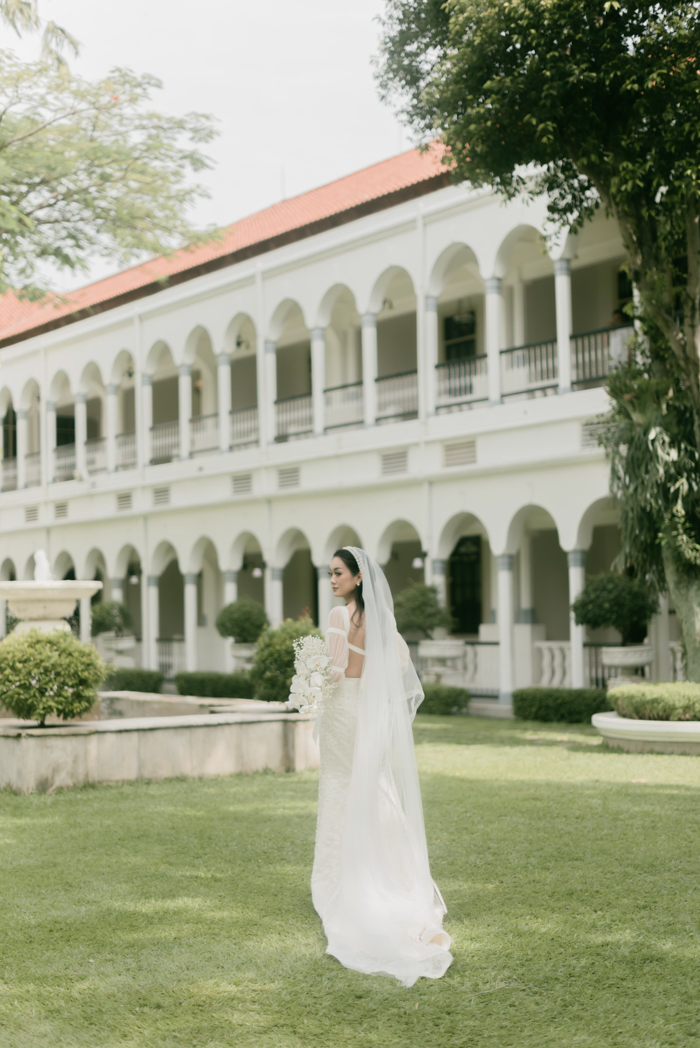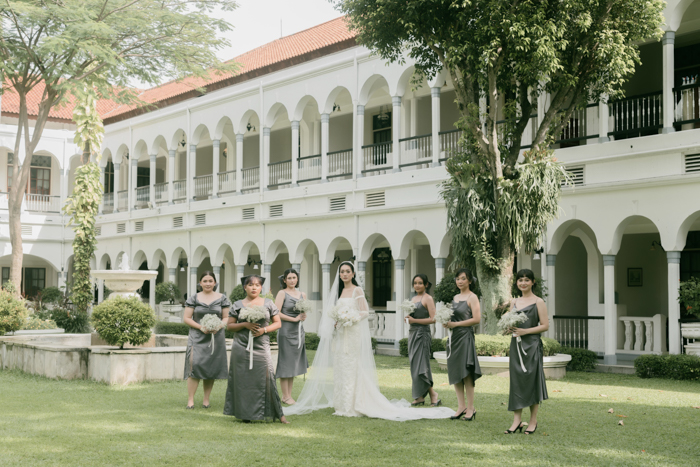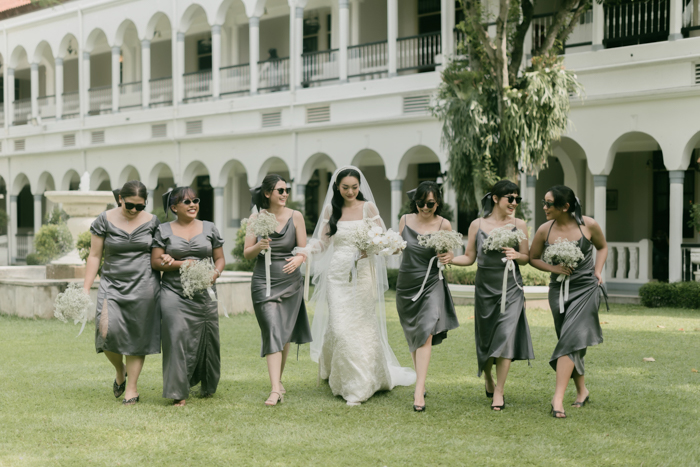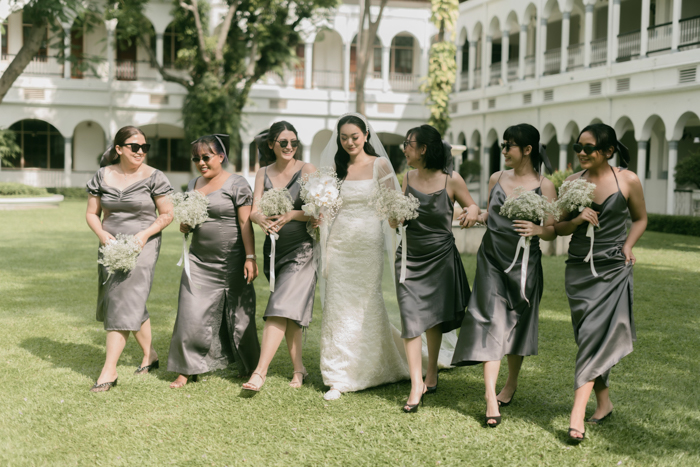 Modern Meets Classic at Their Hotel Majapahit Wedding
For the morning ceremony, our goal was to create a white theme to symbolize our marriage's magical and sacred nature. However, when it came to the evening reception, we decided on a blend of modern and classical elements that harmonized perfectly with our historic venue. The reception exuded a magical ambiance, with a rich midnight color palette that beautifully contrasted against the ornate walls of Hotel Majapahit.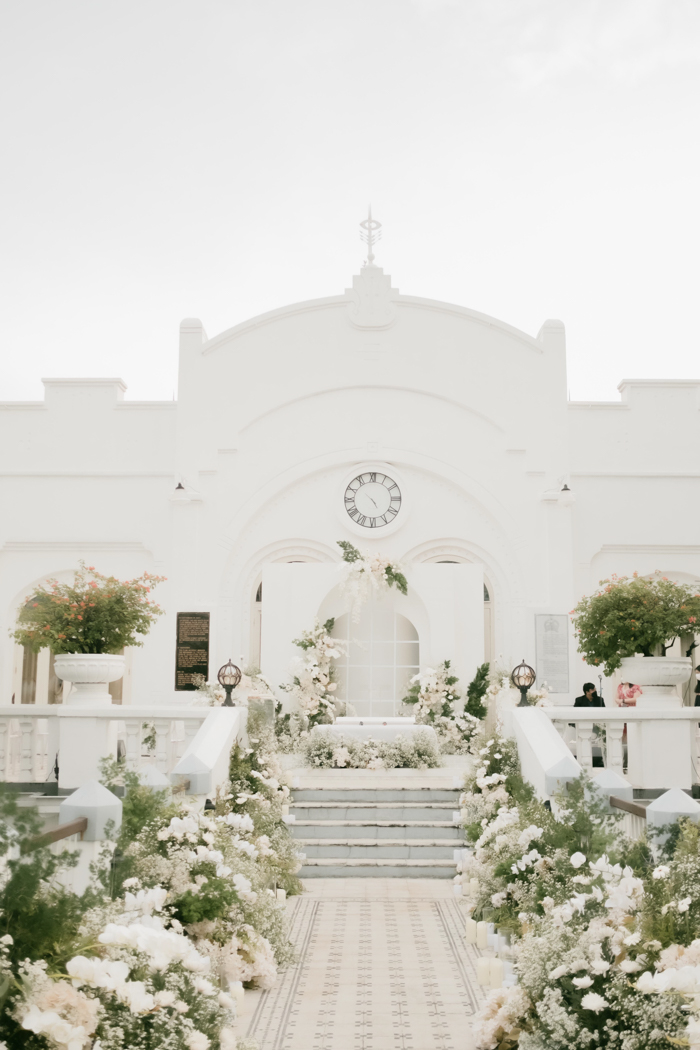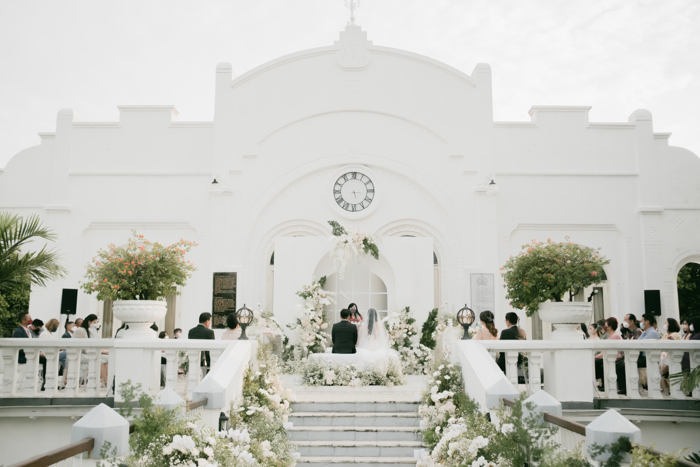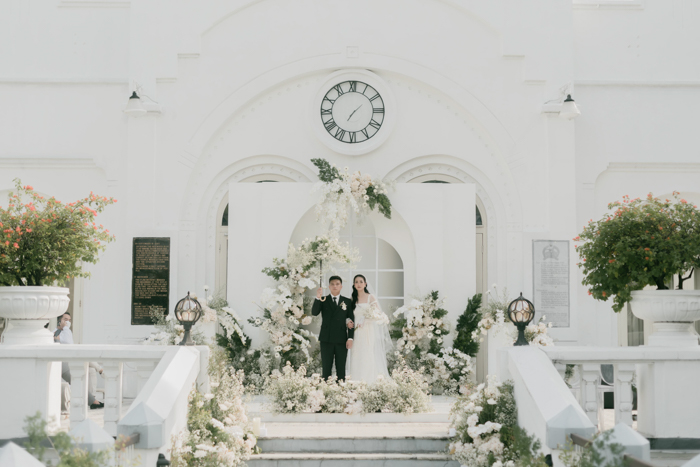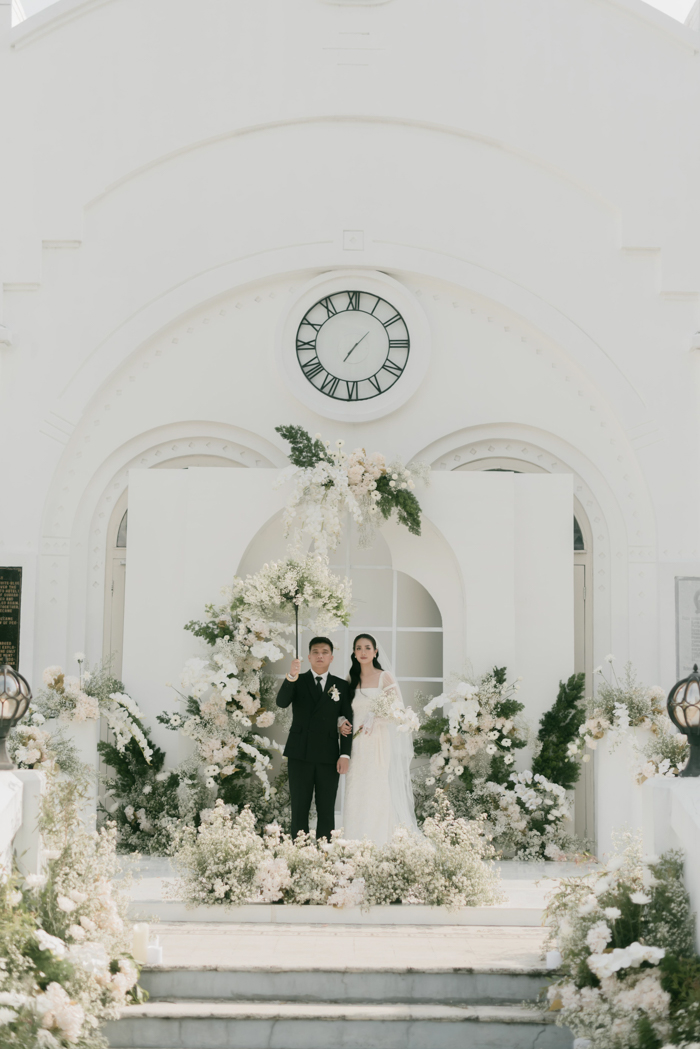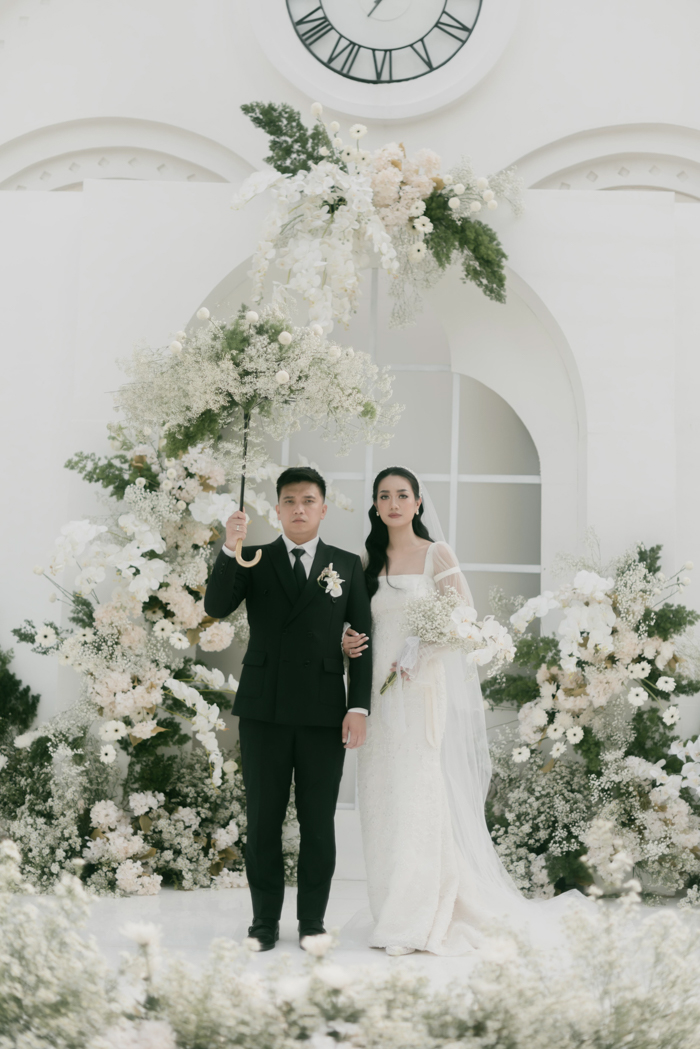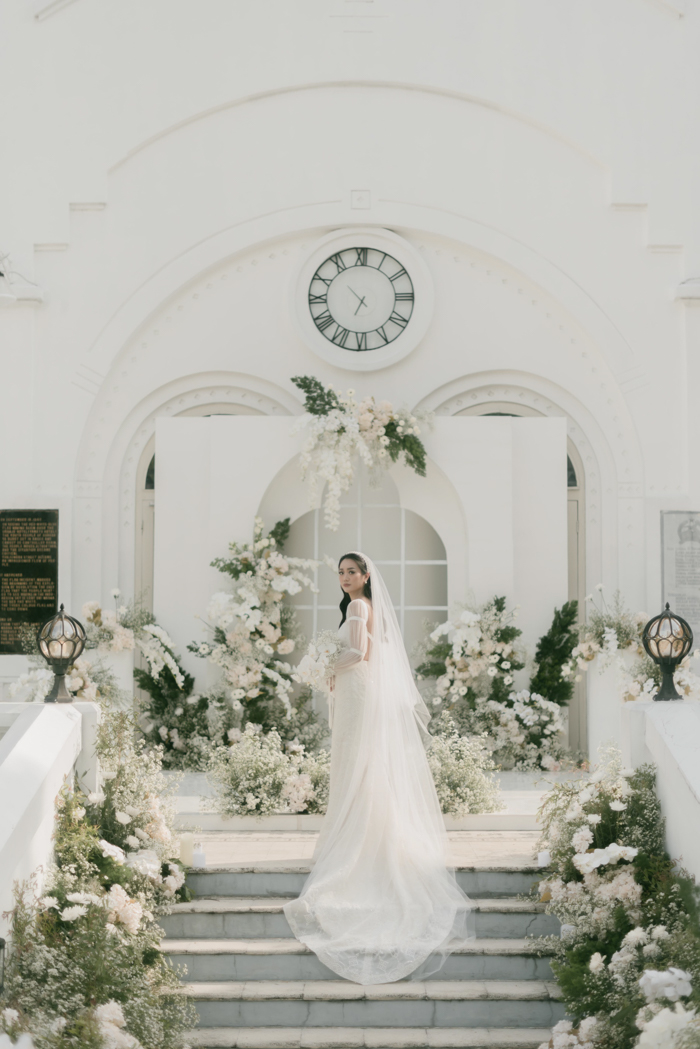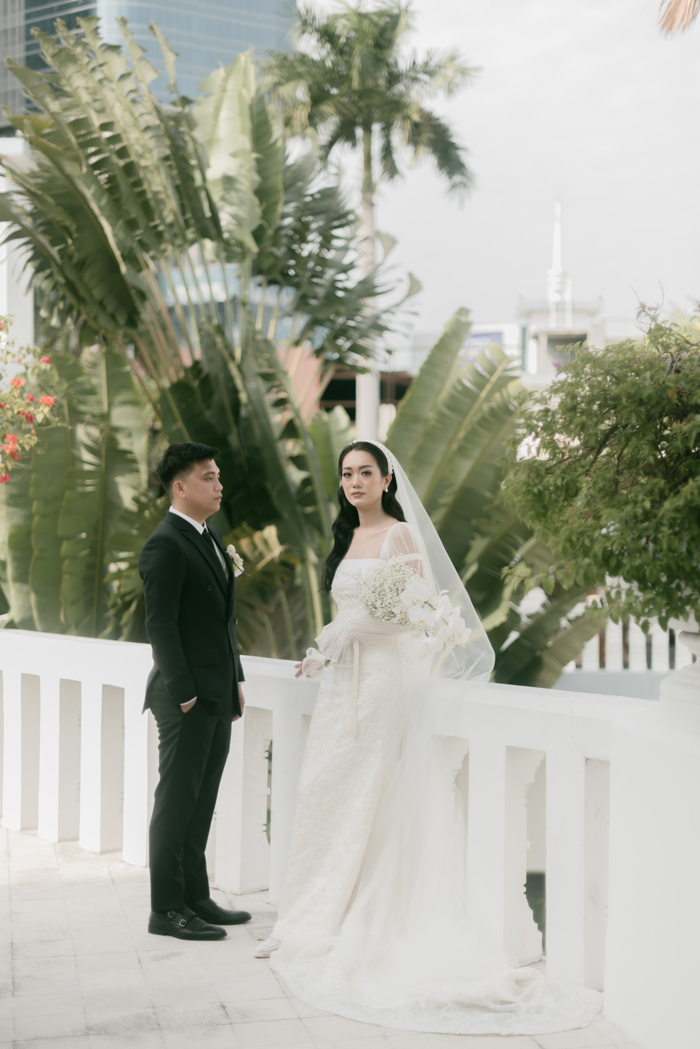 Making Their Wedding Dreams Come True Required Team Effort
Every minute of our wedding was filled with magic and unforgettable moments. We had been eagerly anticipating our wedding for over two years, enduring numerous postponements due to COVID-19 and the geographical distance between us, as we lived separately in Indonesia and New Zealand. We are immensely grateful to the entire team that played a pivotal role in making our wedding a reality, including our florist, planner, photographer, and all the other crew members, even though we can't mention each individually. Everything felt magical as if our dreams had come true.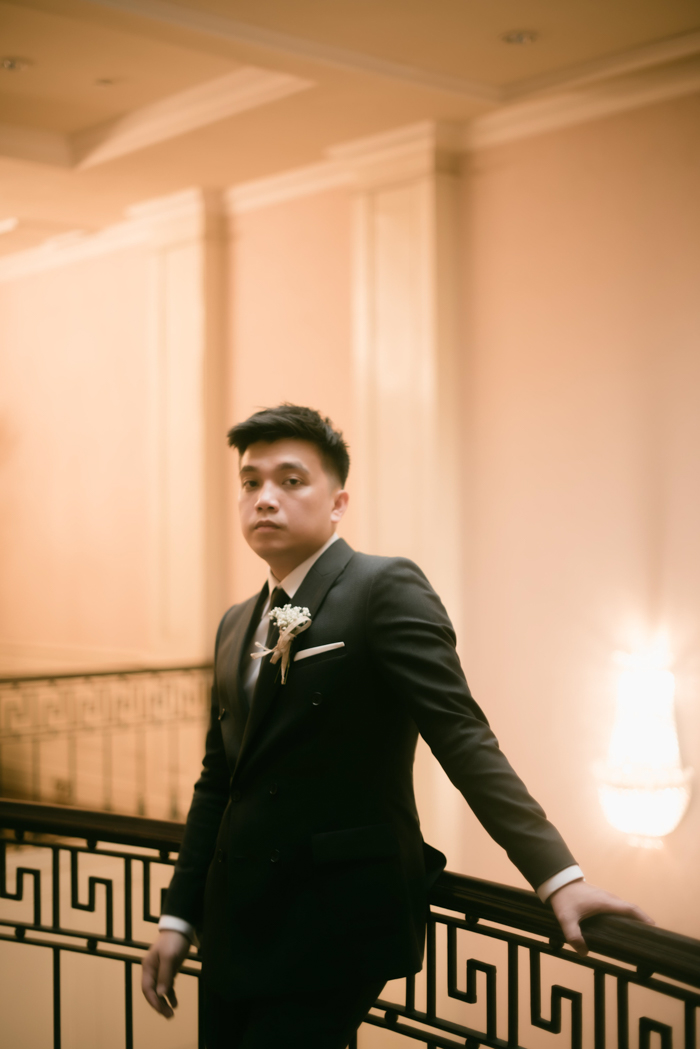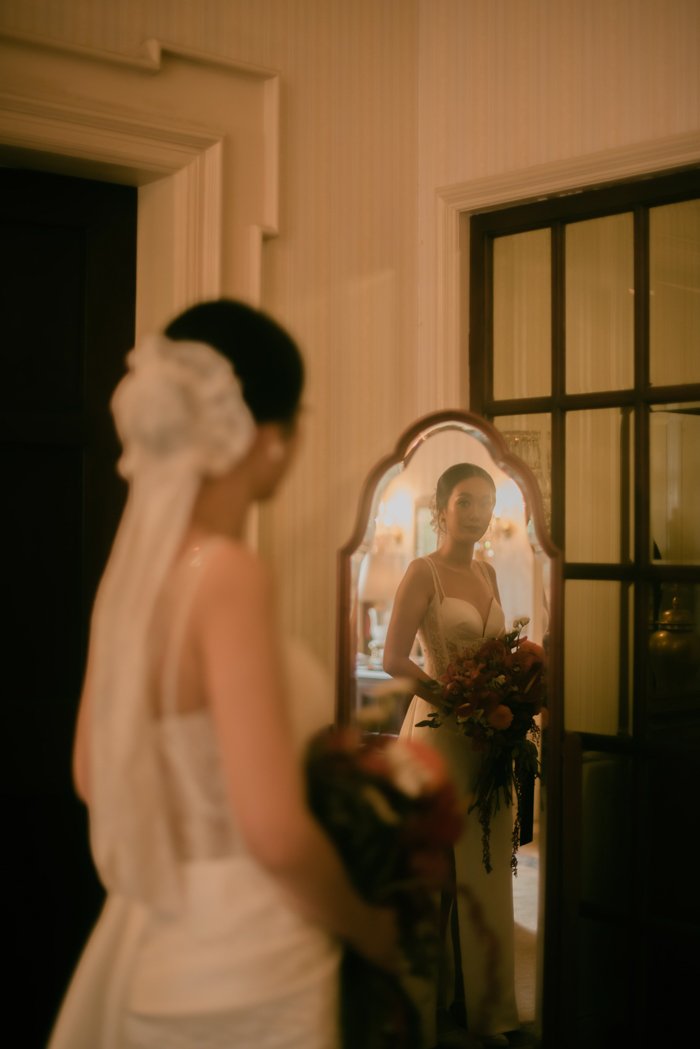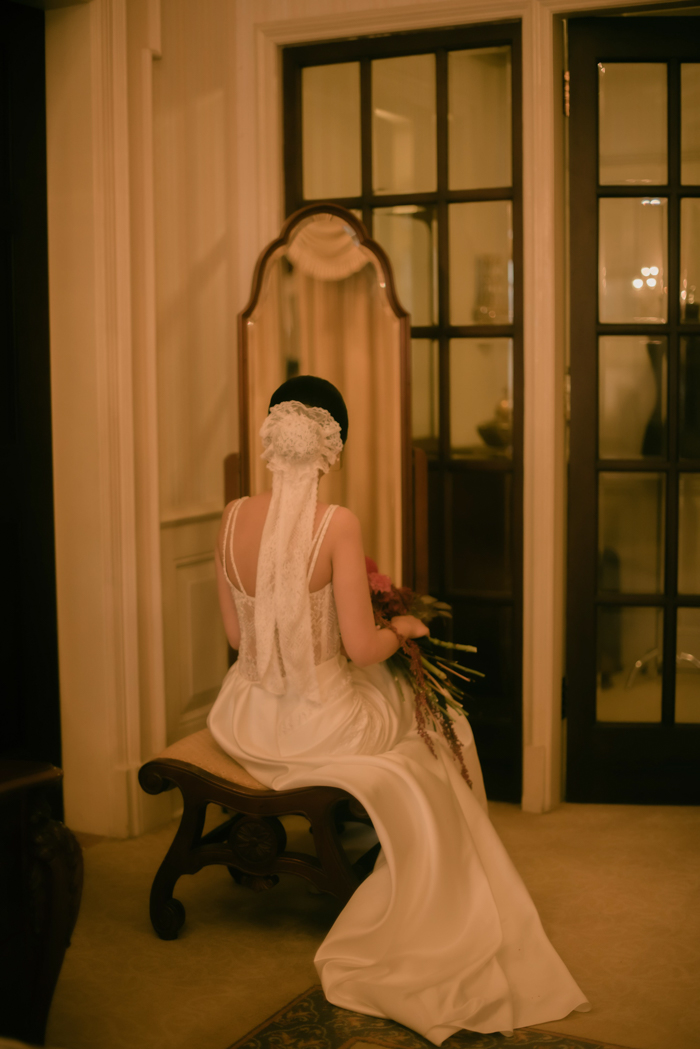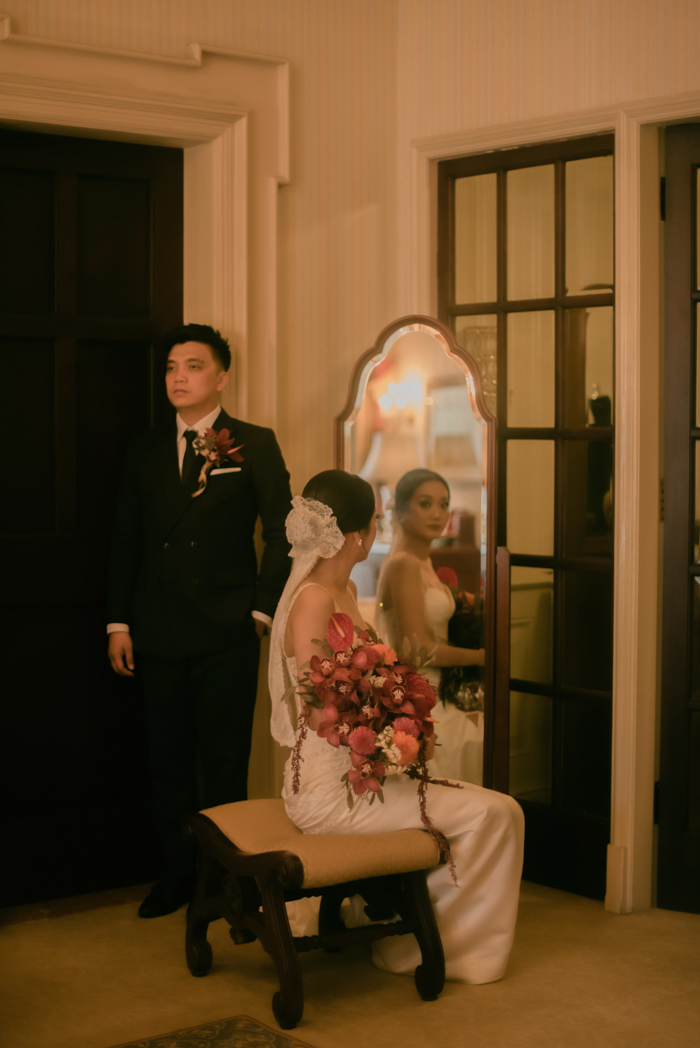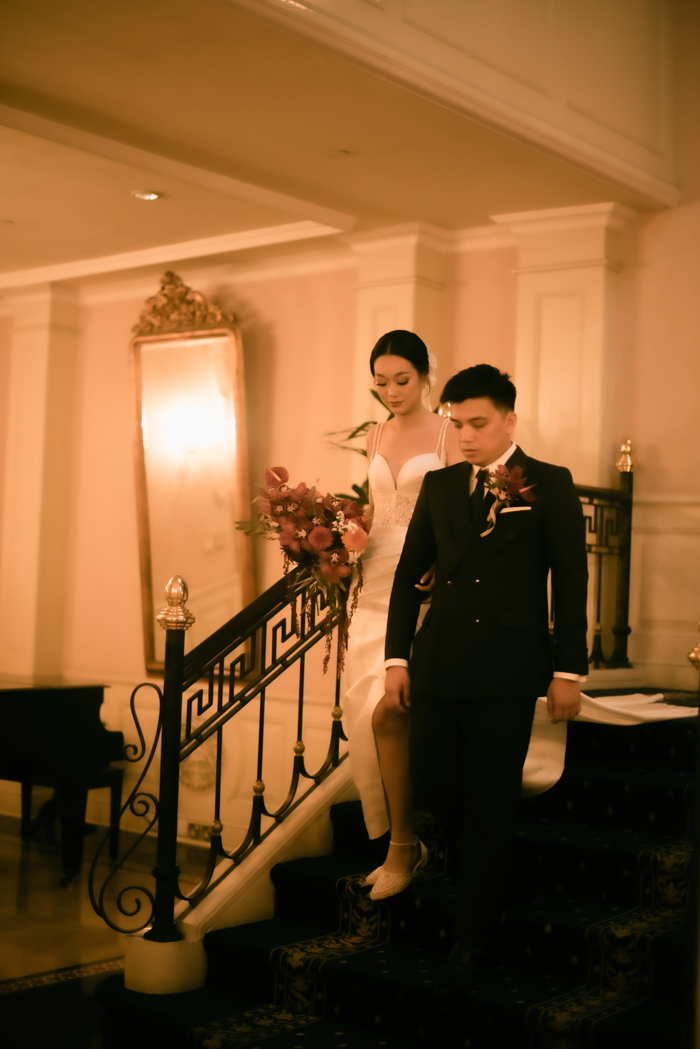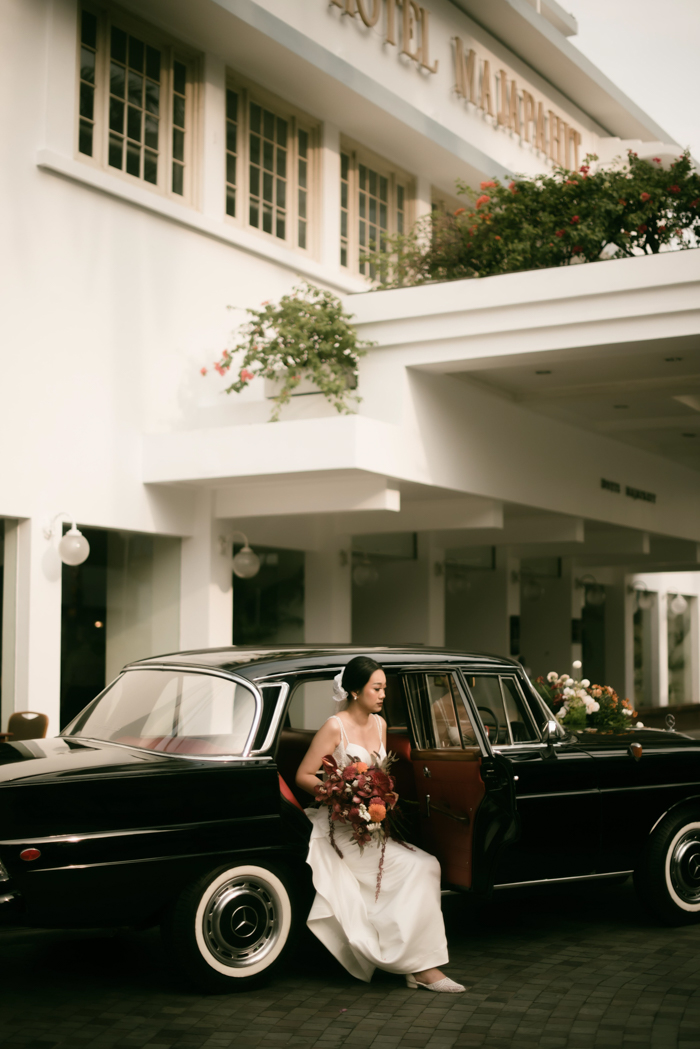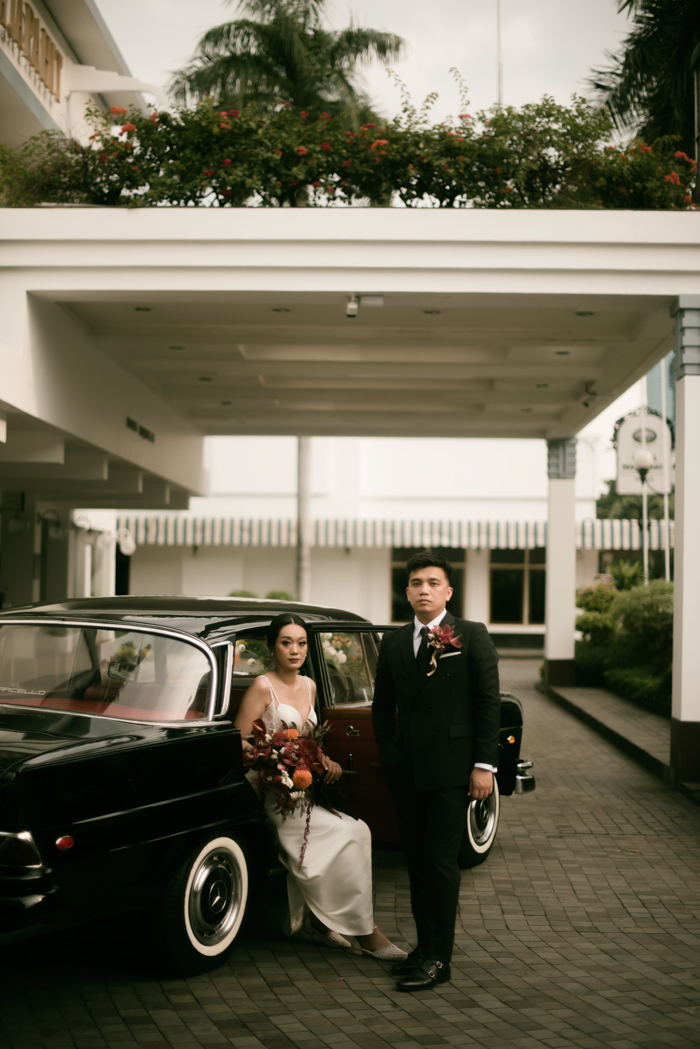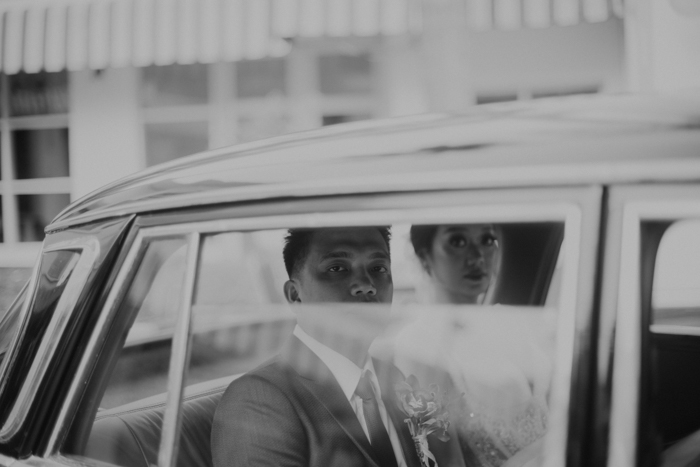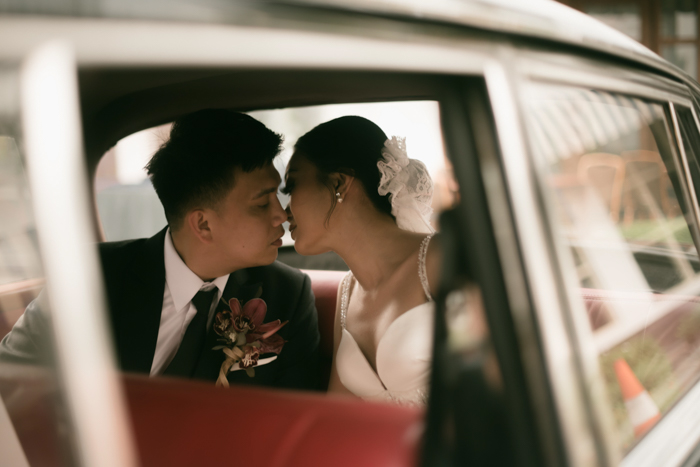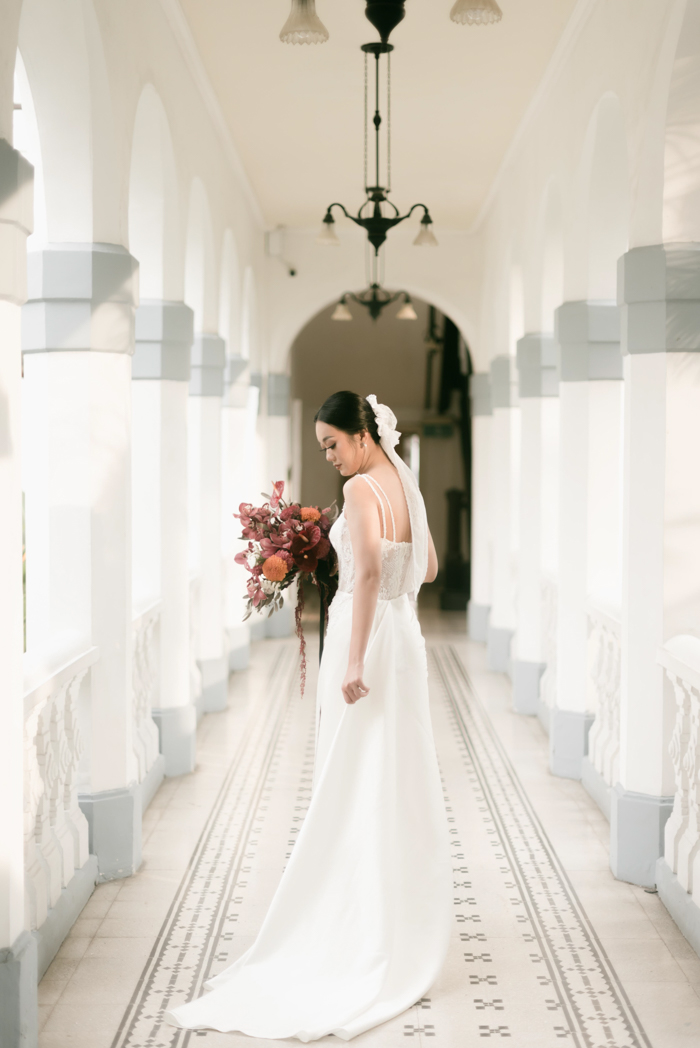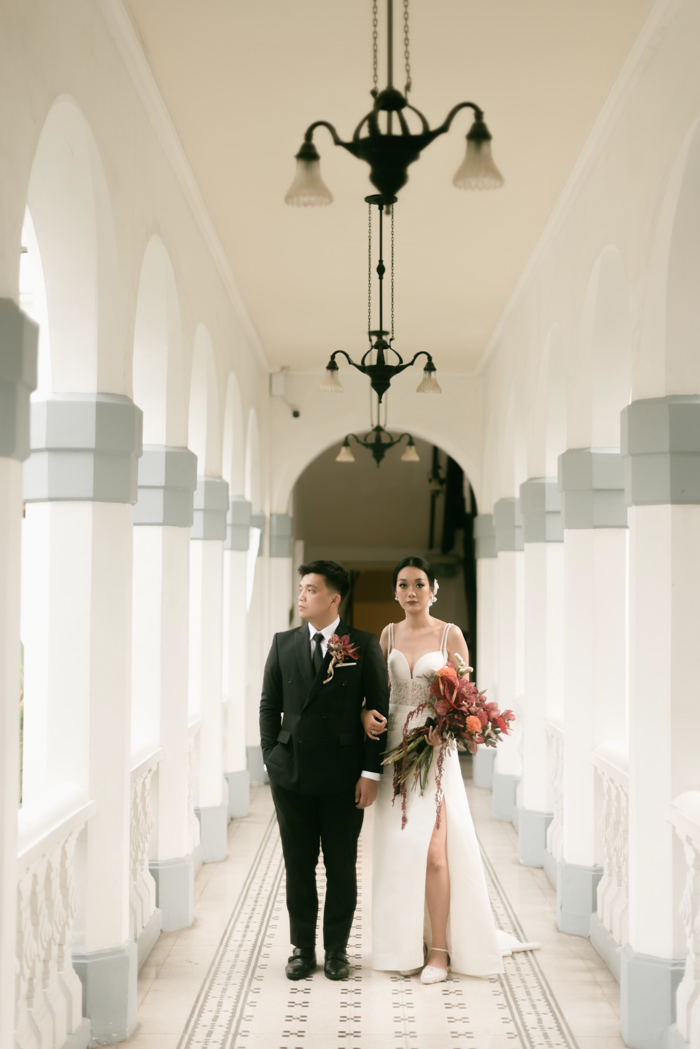 Smart Wedding Budgeting Tips: Planning for the Unexpected
It's crucial to have open discussions with your partner about how much you want to spend on your wedding. Additionally, preparing extra money is a good idea in case unexpected expenses arise. Once you've set your budget, you can talk to your florist and planner about your desired style. Check if it aligns with your budget, and if not, explore alternative options that match your style but still fit your budget. We were pleasantly surprised by the cost of lighting, which turned out to be a bit higher than expected, but the results were absolutely worth it.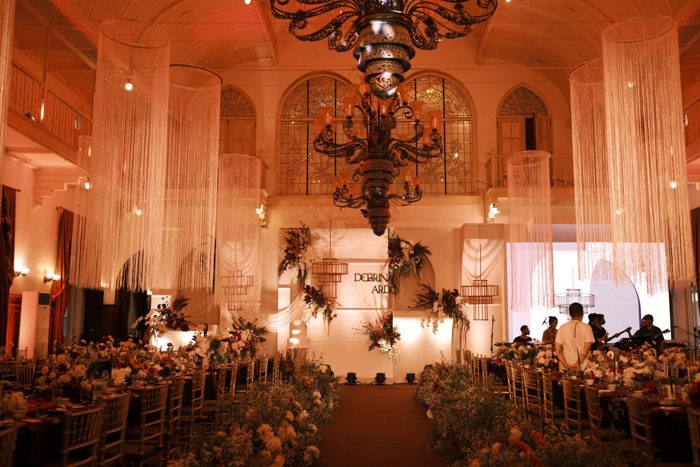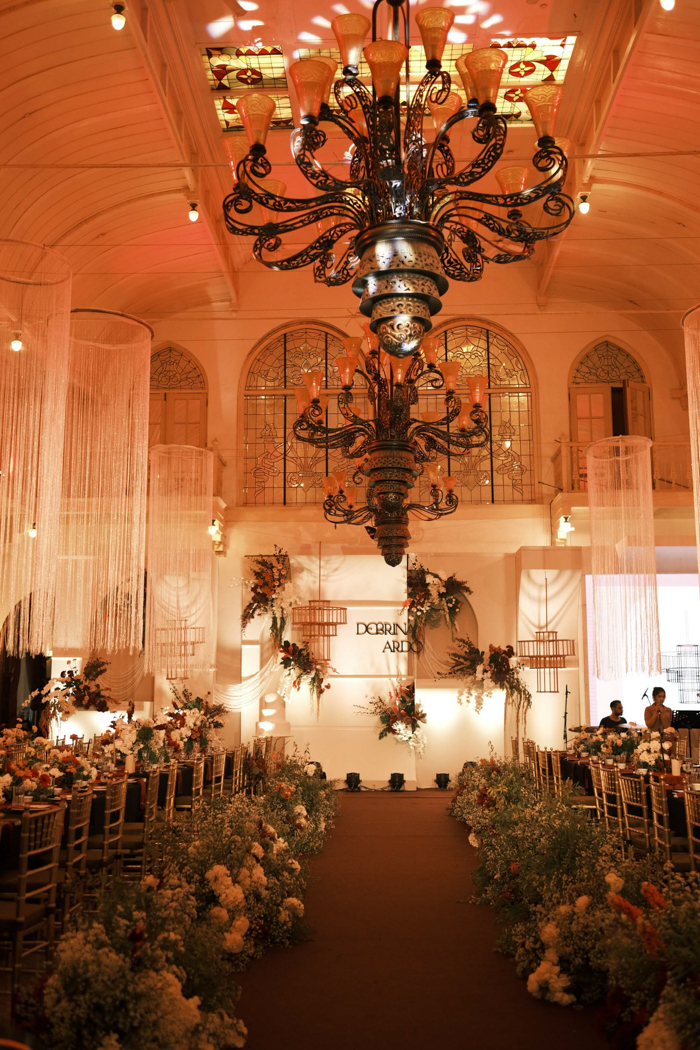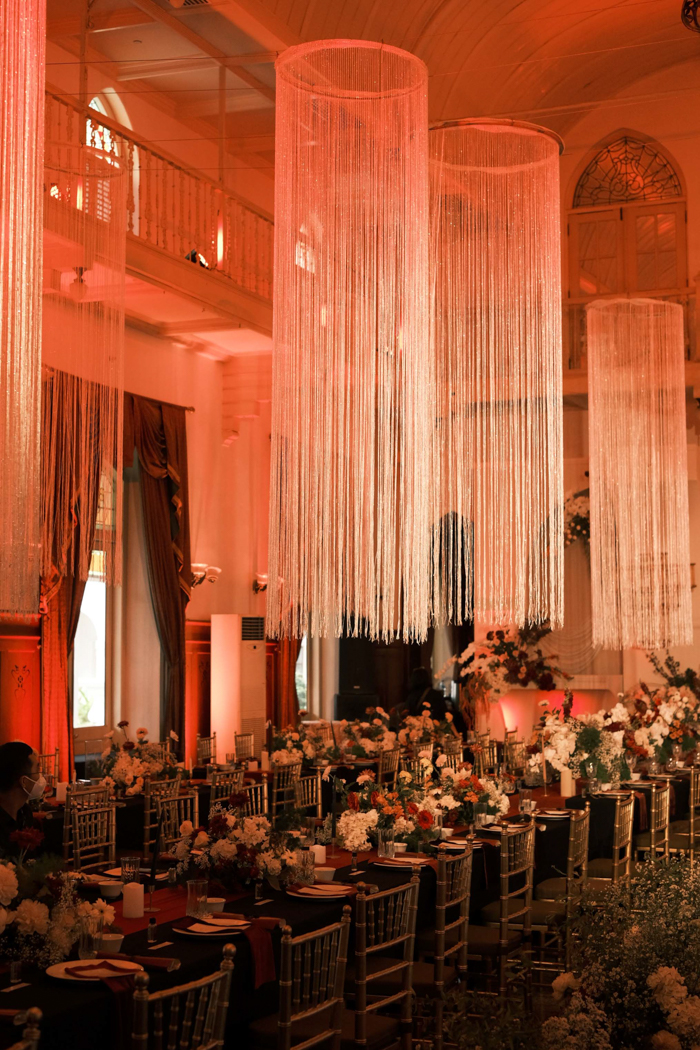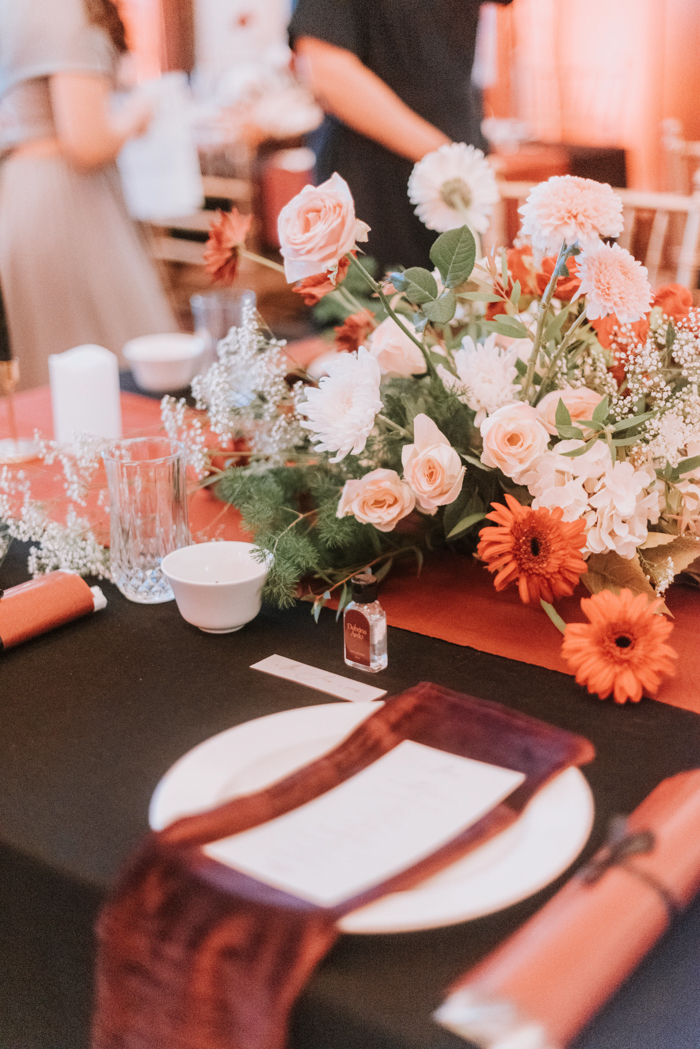 Advice for a Stress-Free Wedding Planning Experience
Since your wedding is an exceptional and sacred occasion, it's important to plan it carefully. Try not to get overly stressed about it. Remember to communicate openly with your partner and the people helping you, and it's a good idea to have a backup plan in case things don't go as expected. This way, you can enjoy your big day with peace of mind.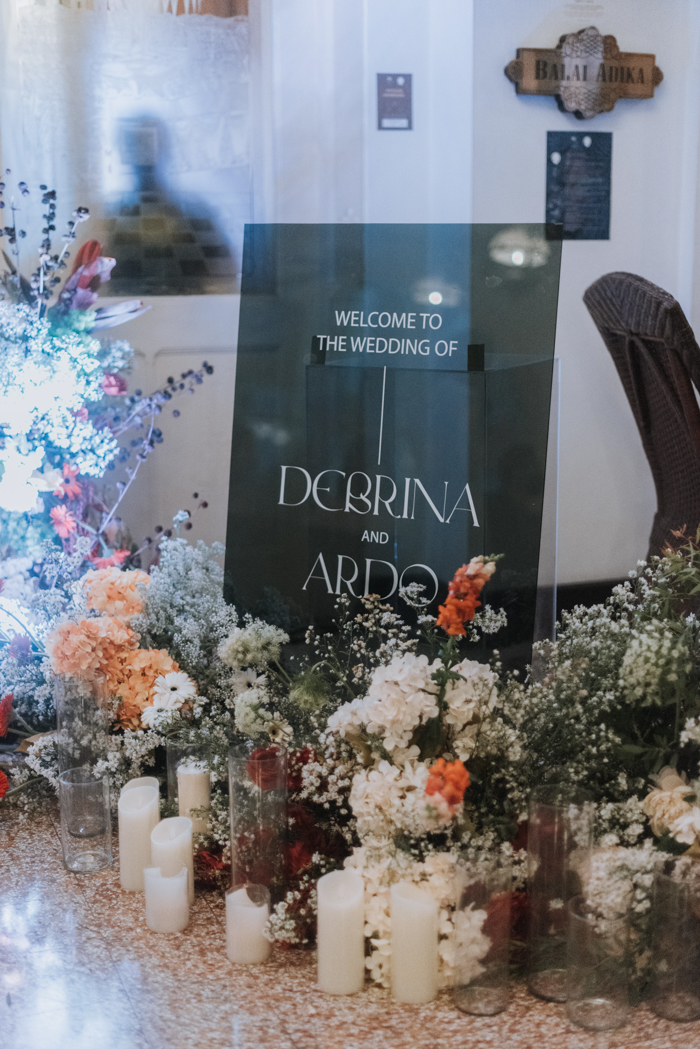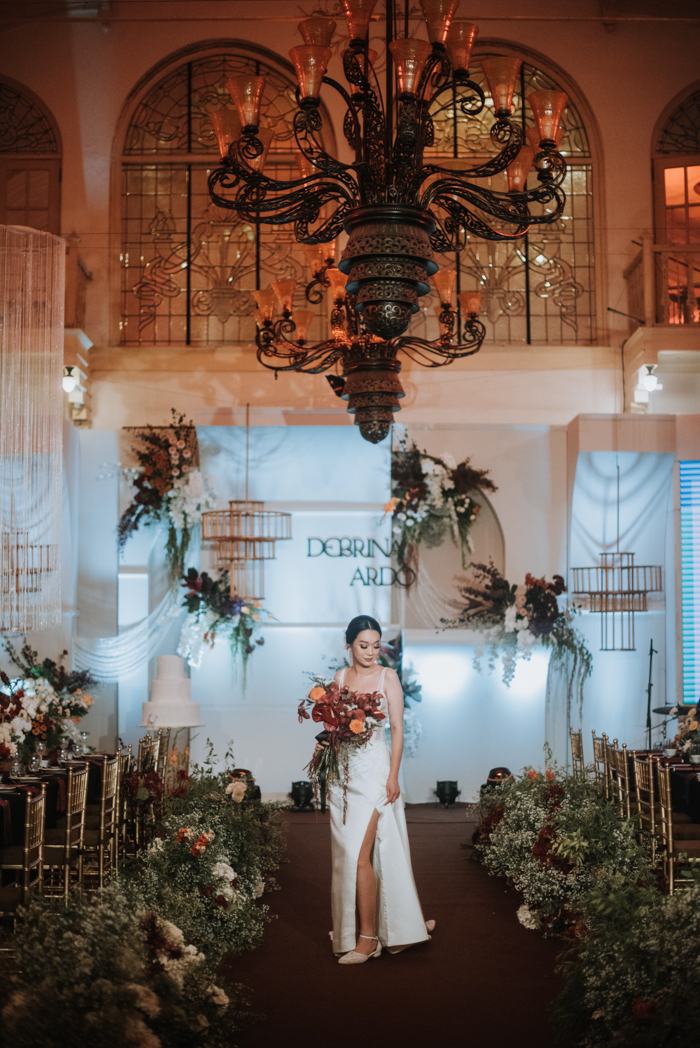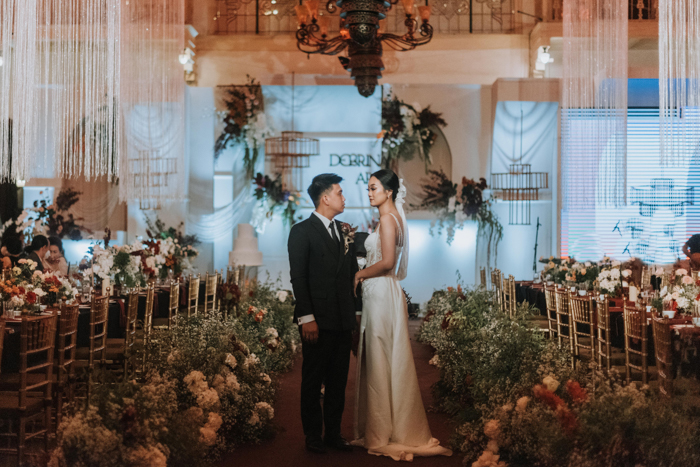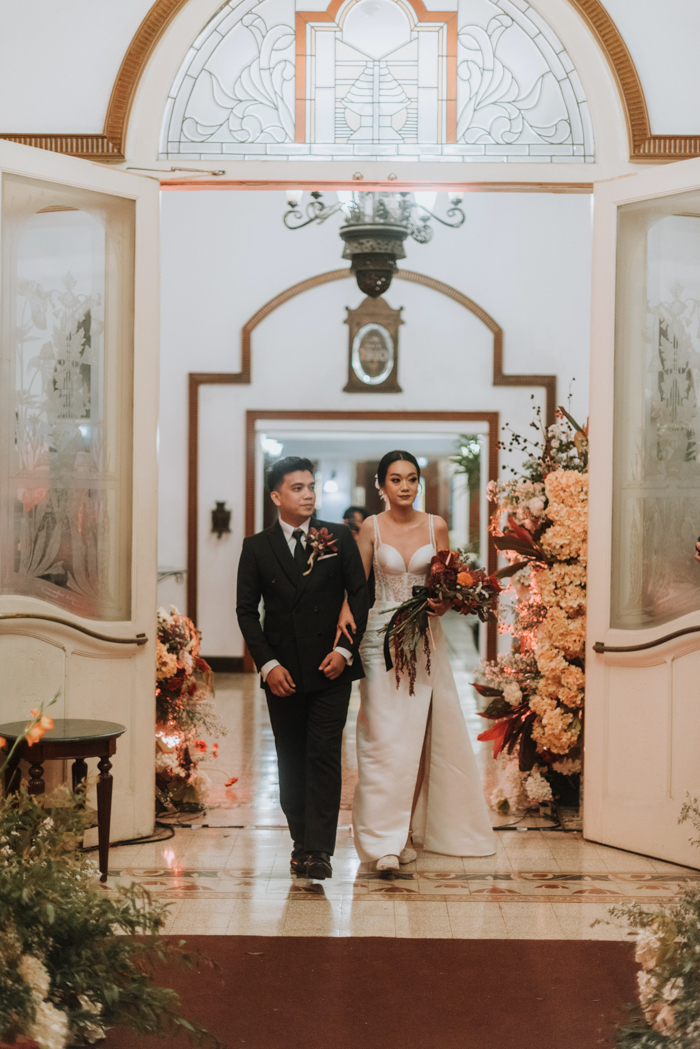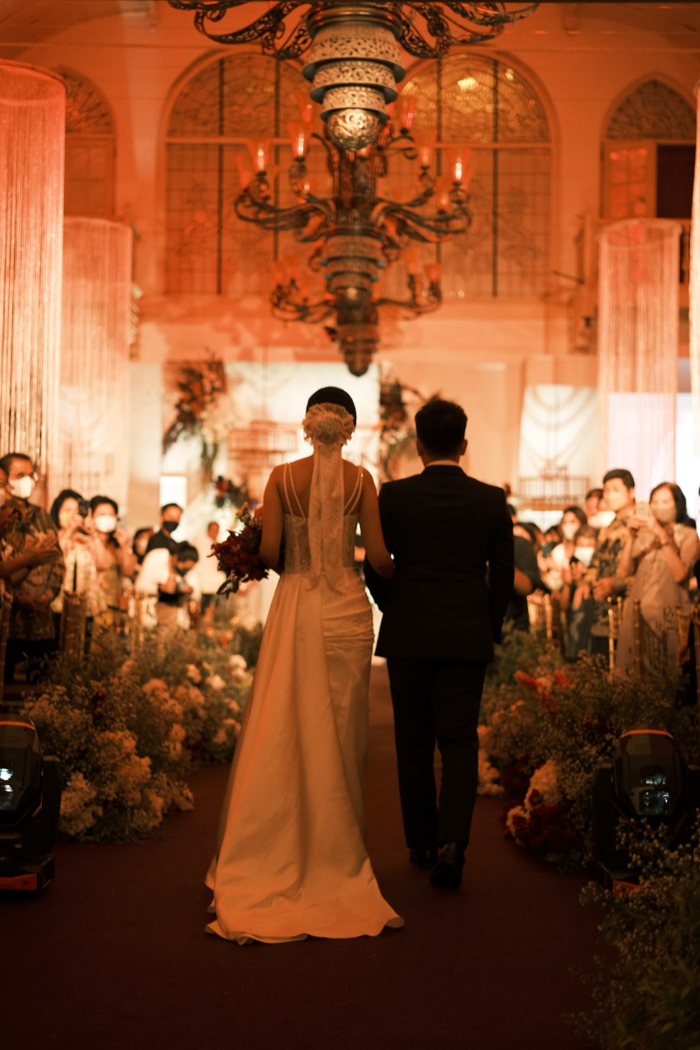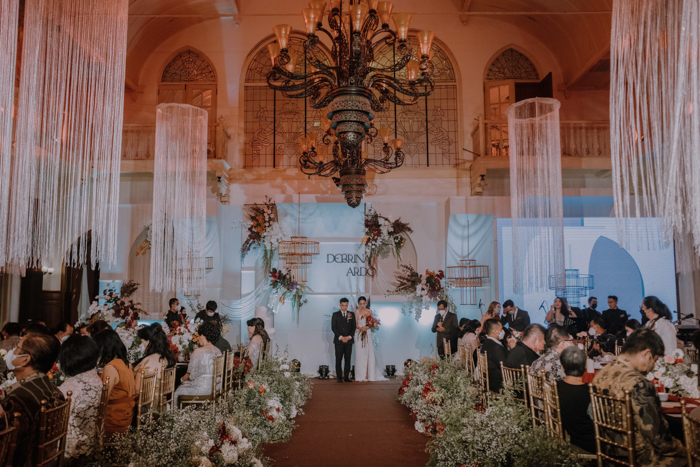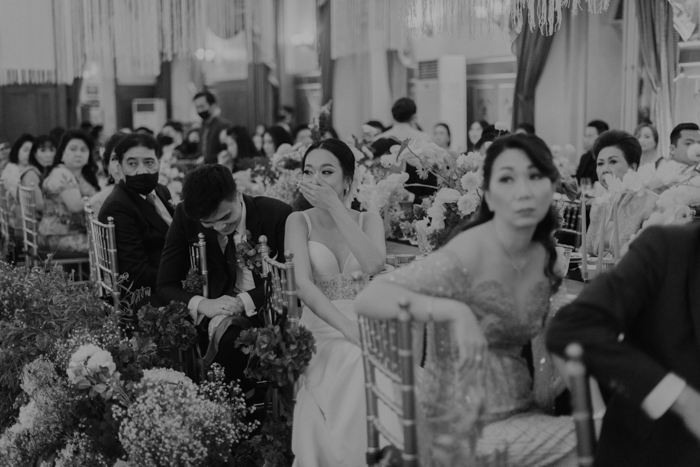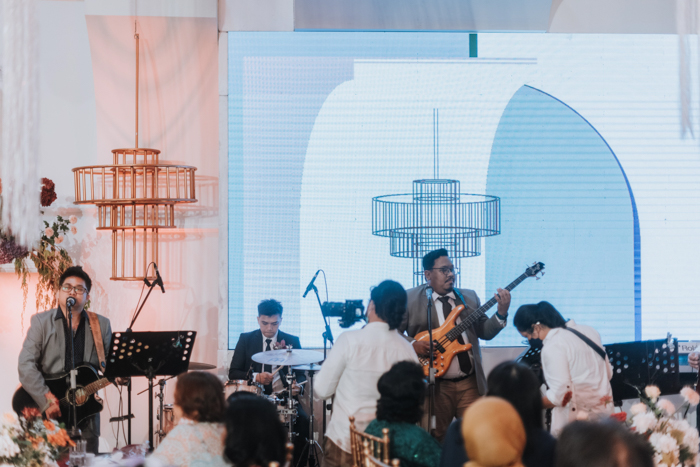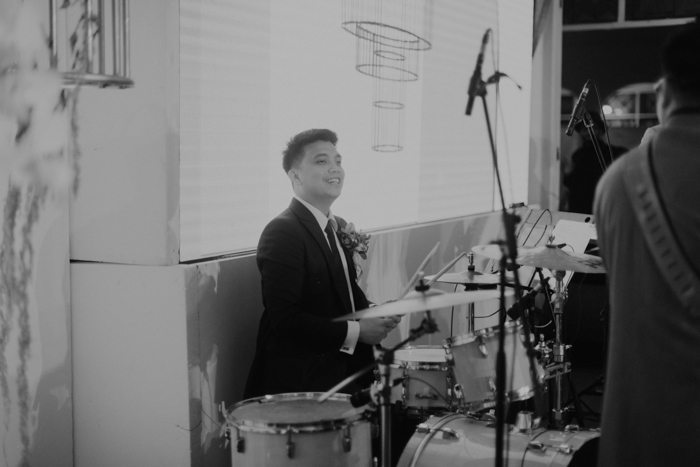 Congratulations to Debrina and Ardo on their magical and modern Hotel Majapahit. And a big thank you to Alinea Pictures for preserving all those special moments that'll hold a cherished place in this couple's hearts for a lifetime.
This wedding has taught us that a stunning location, beautiful florals, and unique personal touches are always in fashion. Pair these timeless elements with a trusted vendor team, and you have the perfect recipe for an unforgettable celebration. Get started with making your dream wedding a reality with our planning and budget guides. And explore our vendor directory to find the best professionals for your big day.