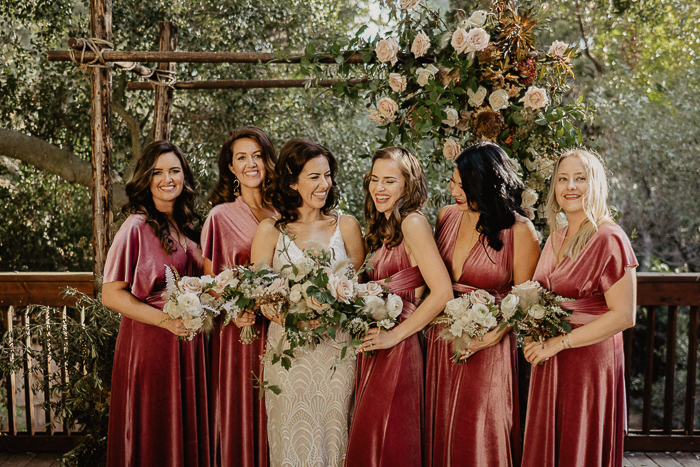 Simple yet classic backyard-vibes are some of our favorites when it comes to weddings–especially for those looking for a more lowkey event. And although Kelsey and Adam's LA wedding at The 1909 wasn't in their backyard, it felt exactly like that.
Complete with an outdoor ceremony and taco dinner underneath the lush trees and a night full of dancing, drinks, and donuts, the couple's wedding was nothing short of elegant. The stunning neutral floral designs from Bloom Babes perfectly matched the minimalist table decor and romantic twinkle lights to create a night full of love. We're so thankful that Brocoff Photography was there to capture this fairytale-esque evening because we simply can't get enough.
The Couple:
Kelsey and Adam
The Wedding:
The 1909, Los Angeles, California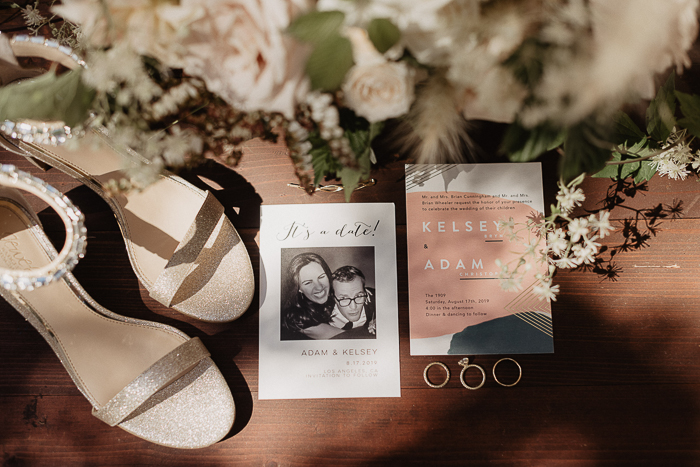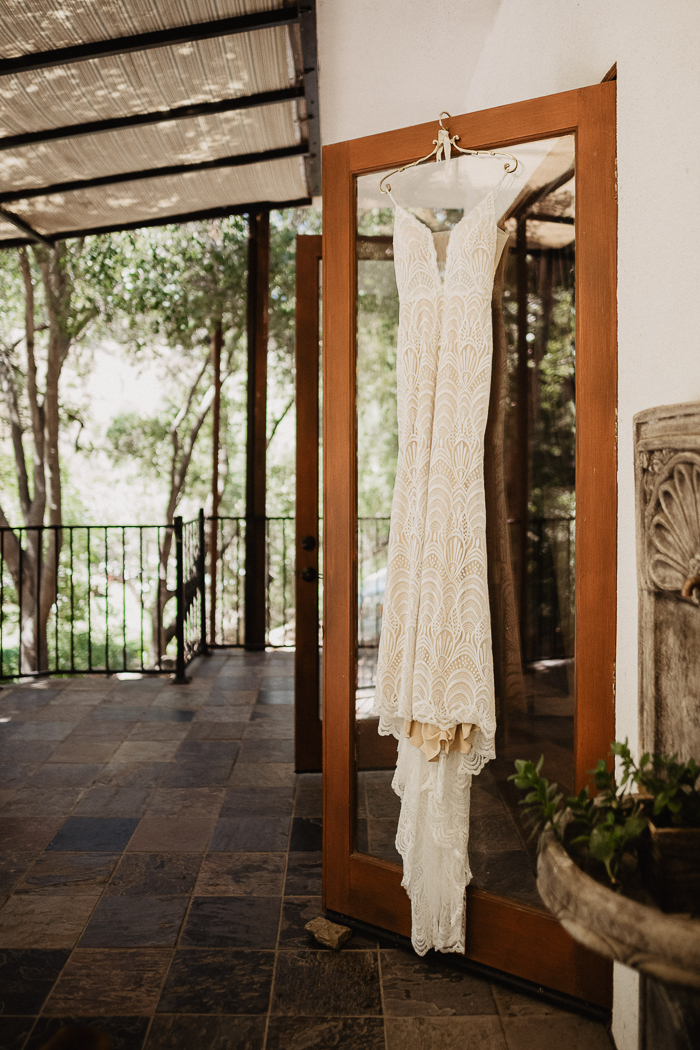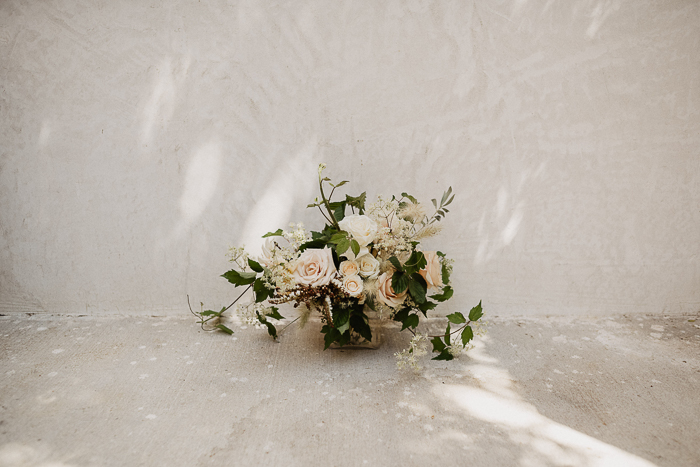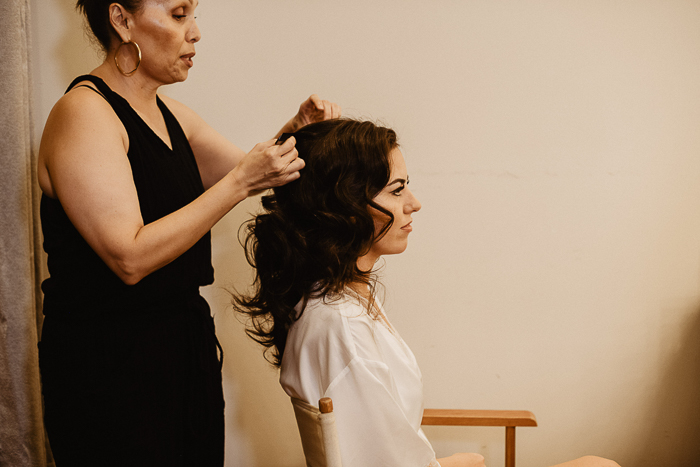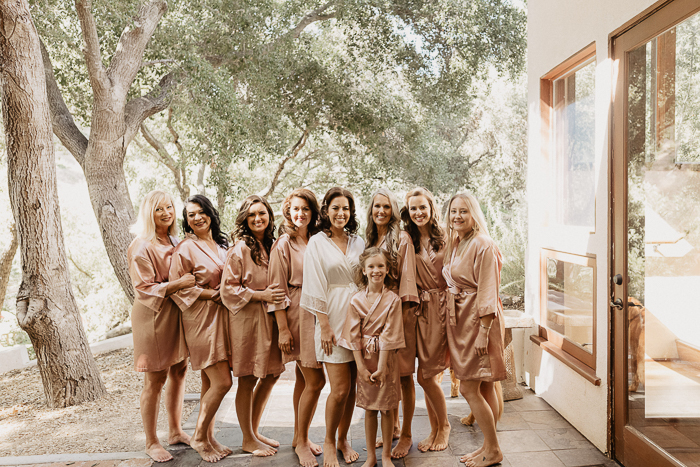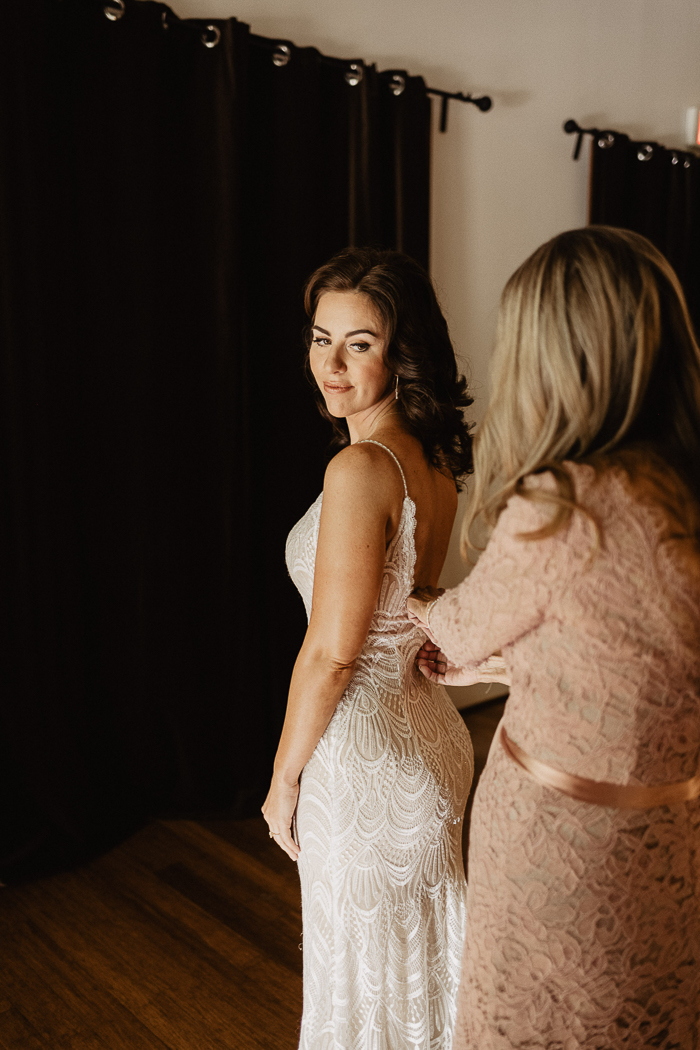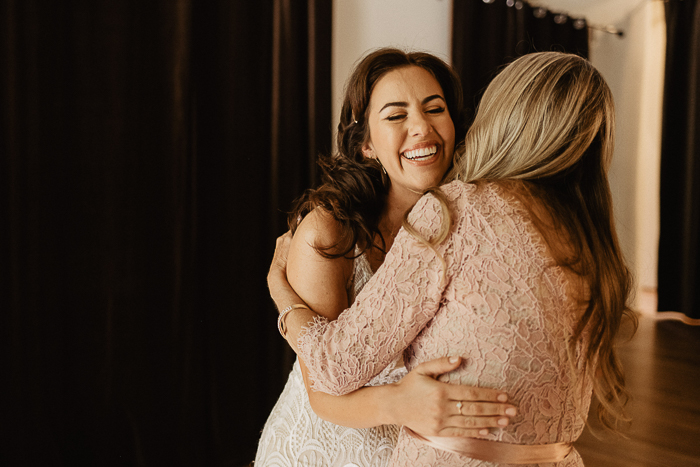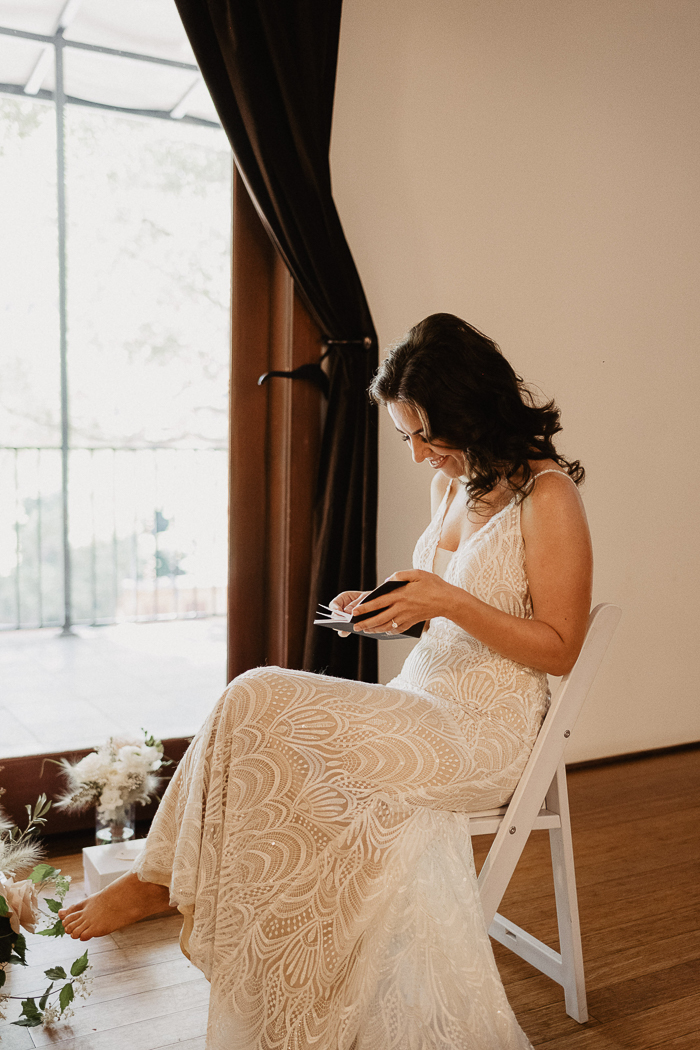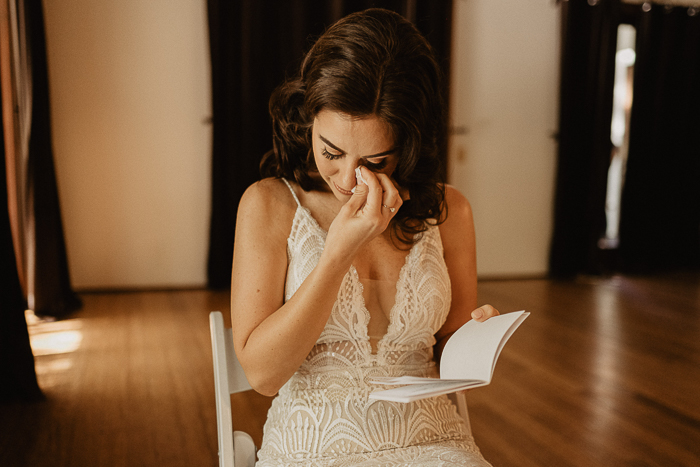 Personalizing the Wedding
Adam and I wanted to save something for just the two of us to share, so we ended up writing our vows and reading them privately before the ceremony. We also had Eddie–our dog–walk down the aisle just before I did. It was hilarious. He knows how to work the crowd, and it was sweet to have him by my side throughout the ceremony.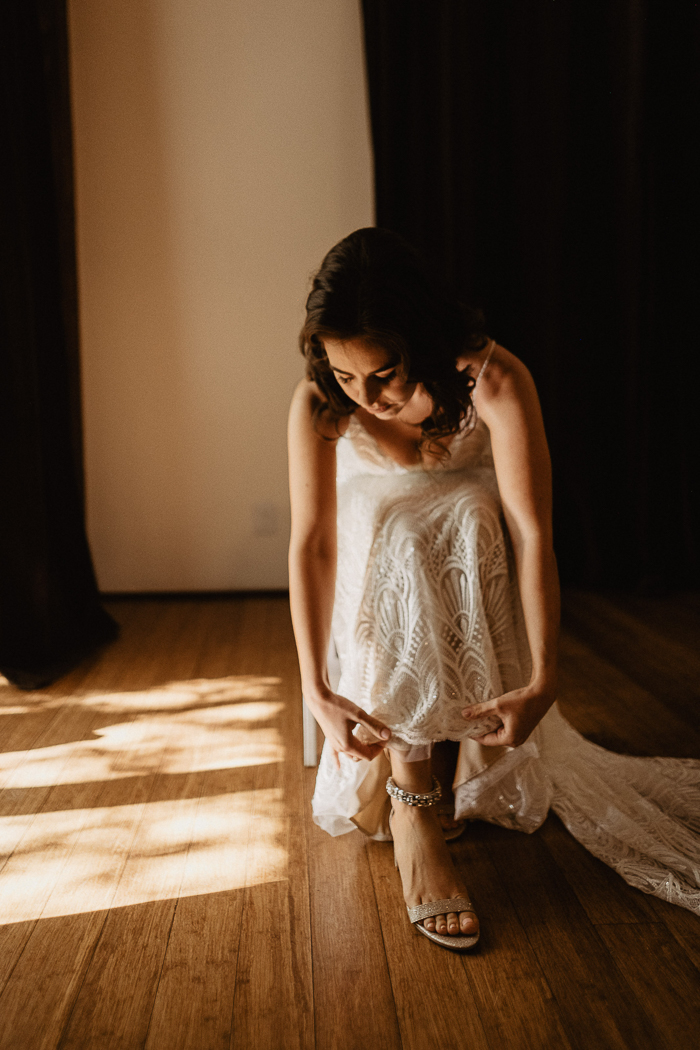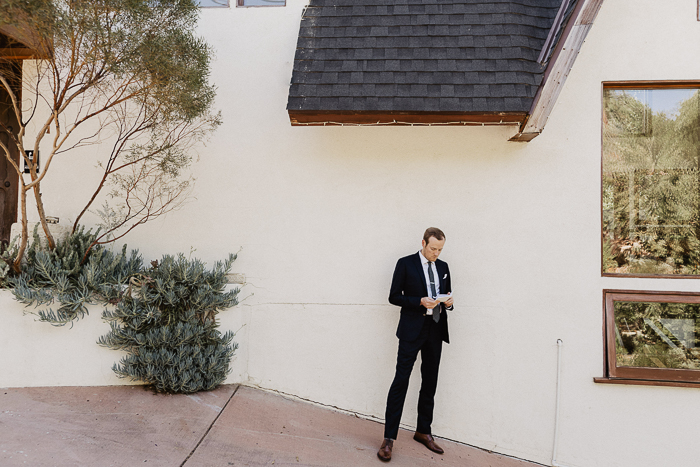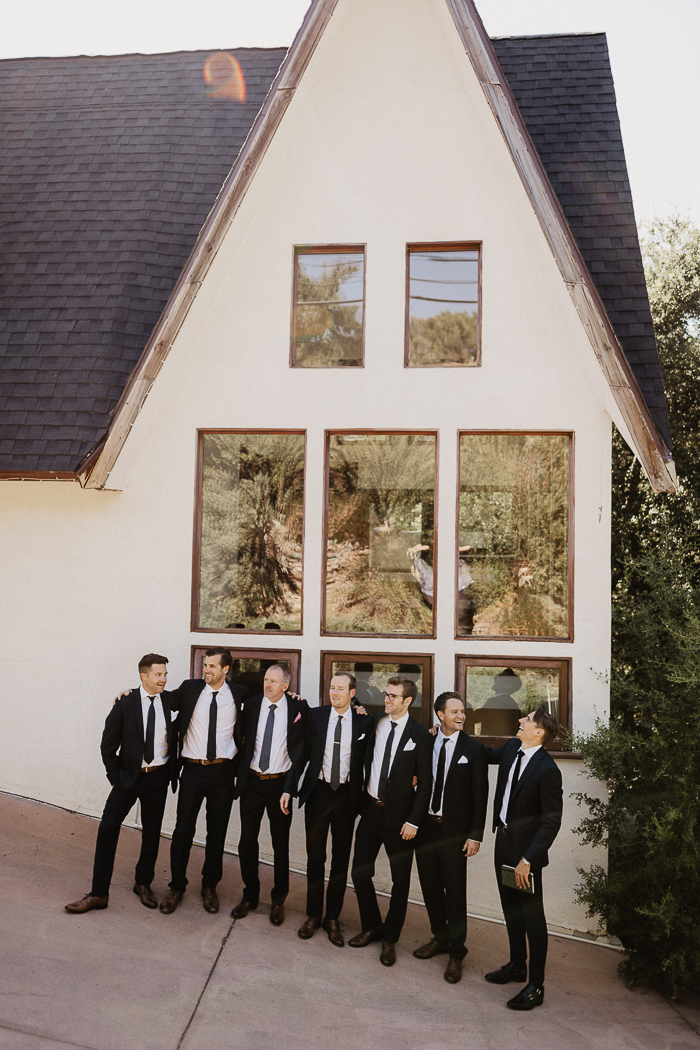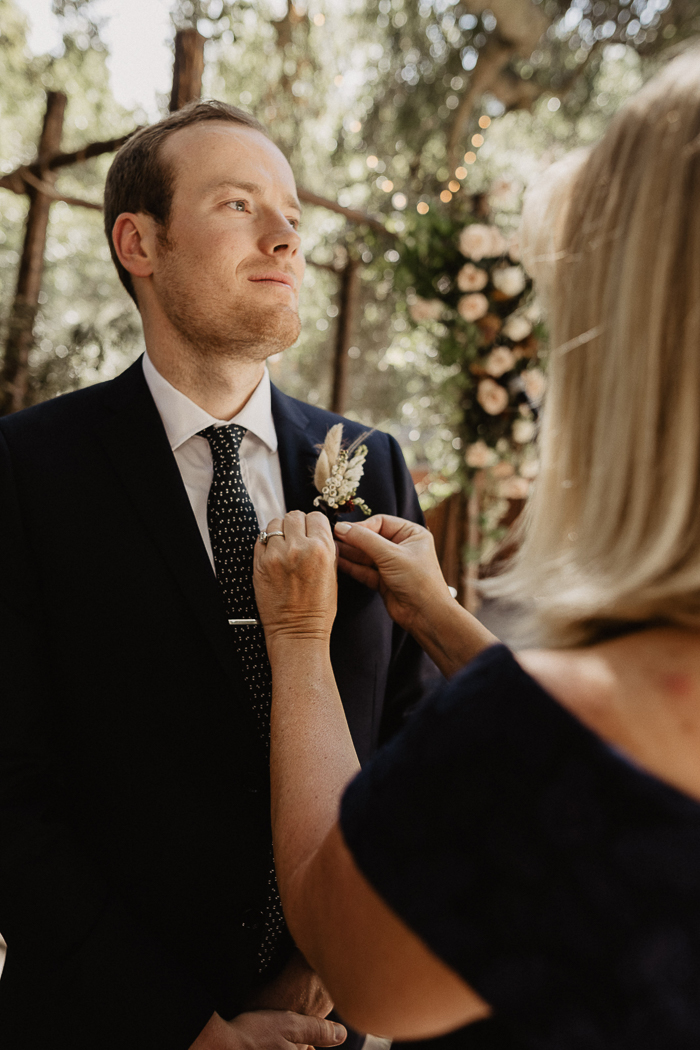 Simple Wedding Vibes at The 1909
We went with a clean, simple, backyard BBQ kind of style, with 100 of our closest friends and family. The ceremony and dinner took place outdoors, so you actually felt like you were in a beautiful backyard. After we finished tacos and speeches, we went inside the venue for a night full of dancing and live performances!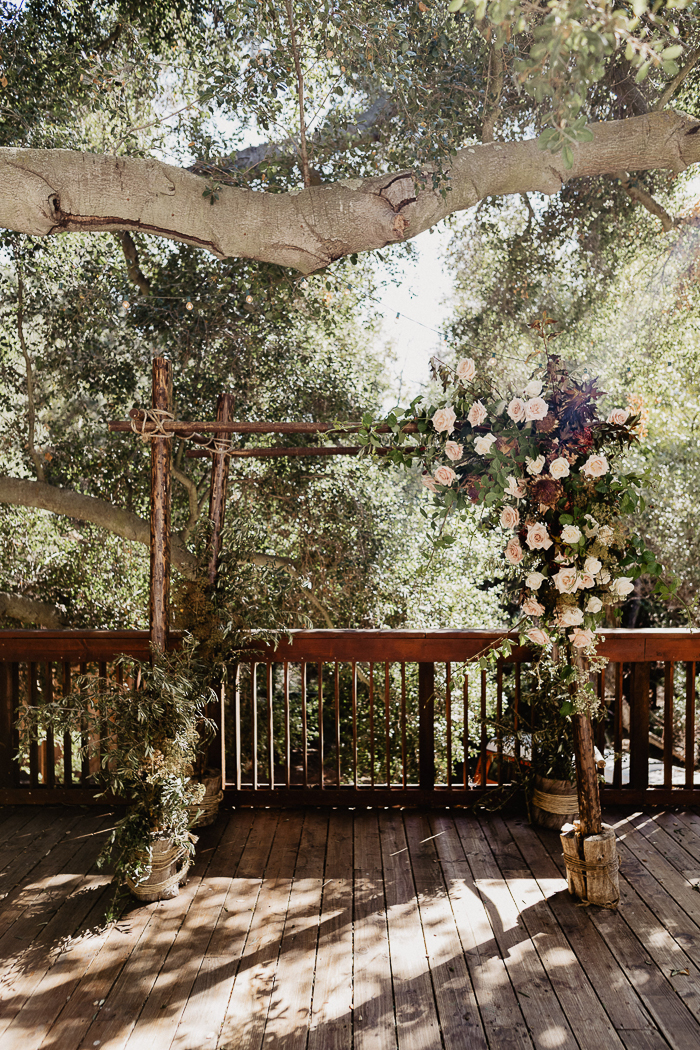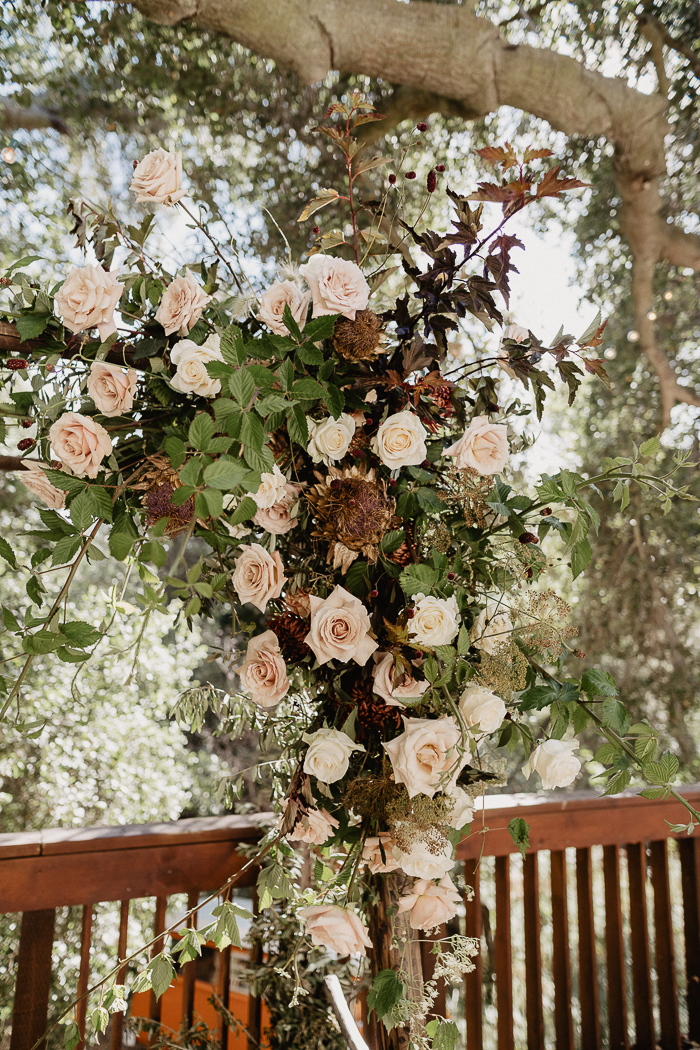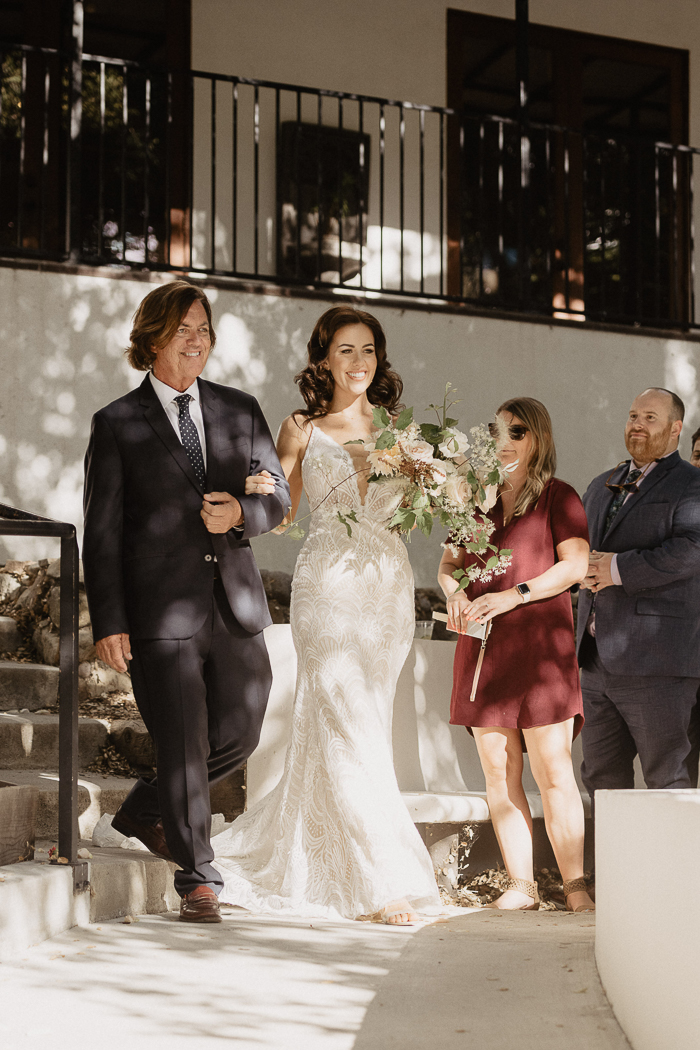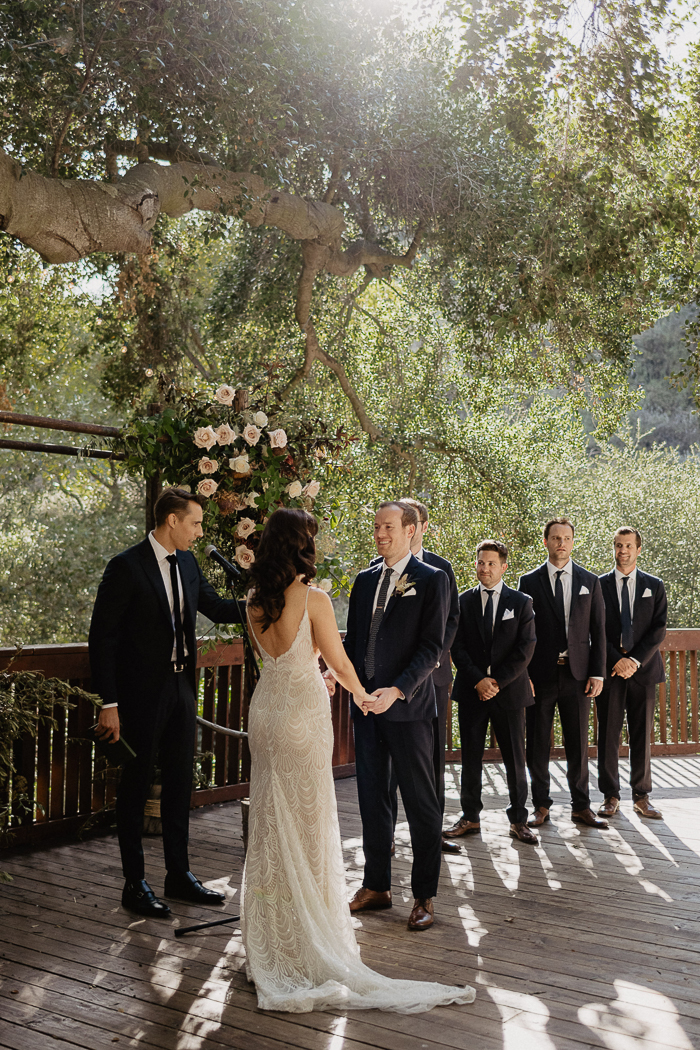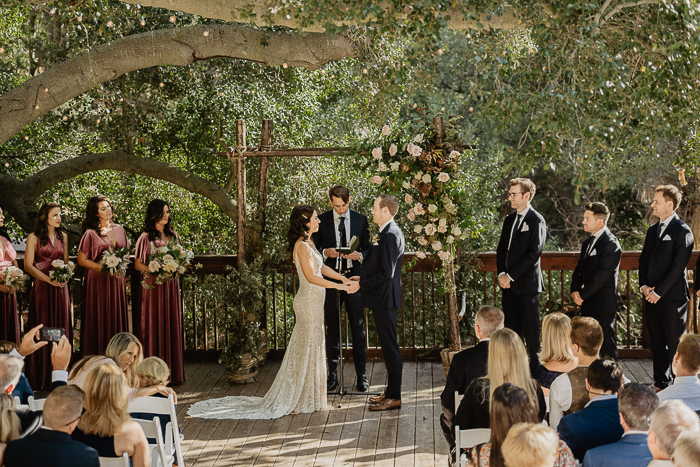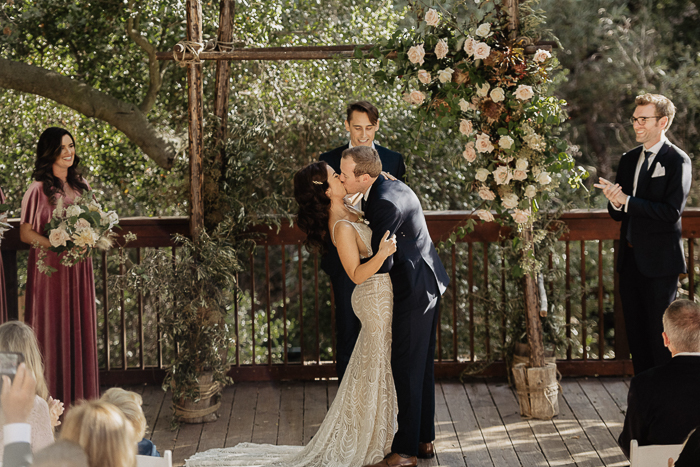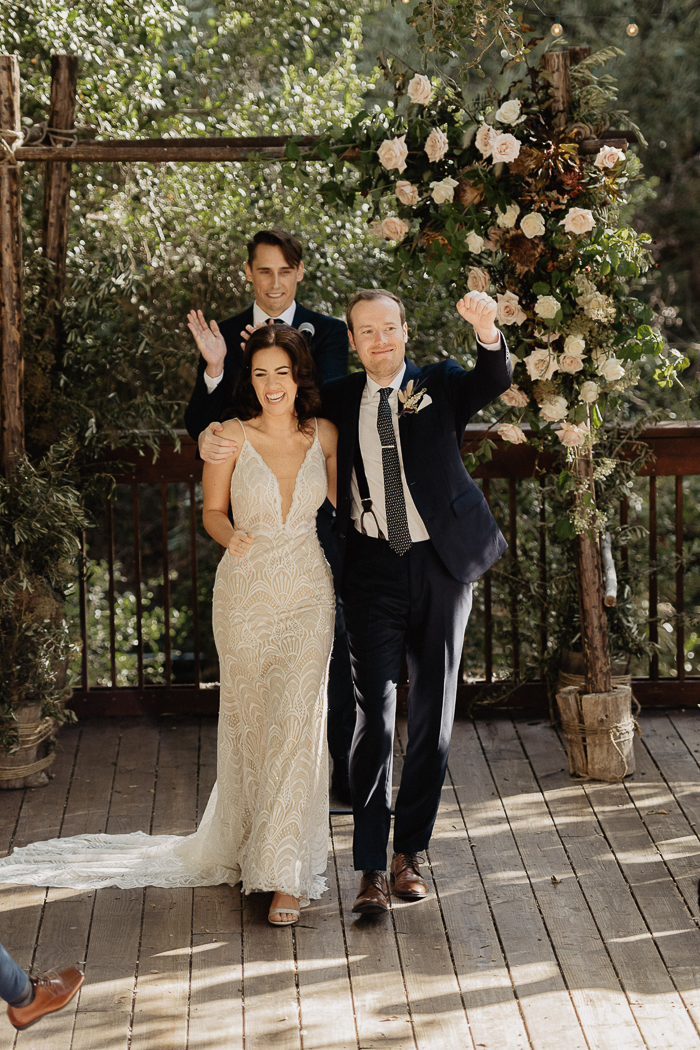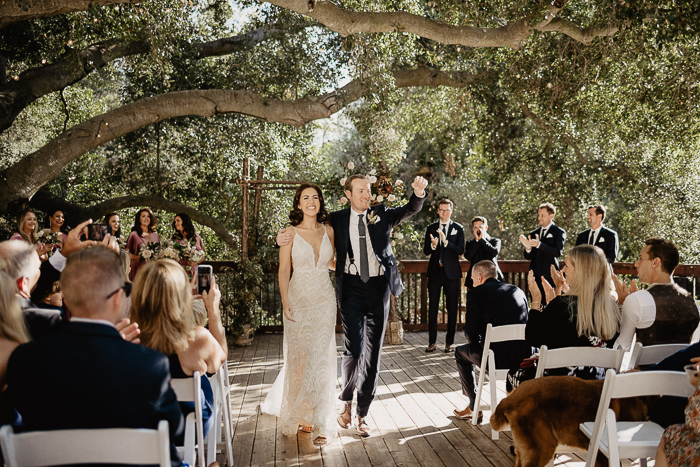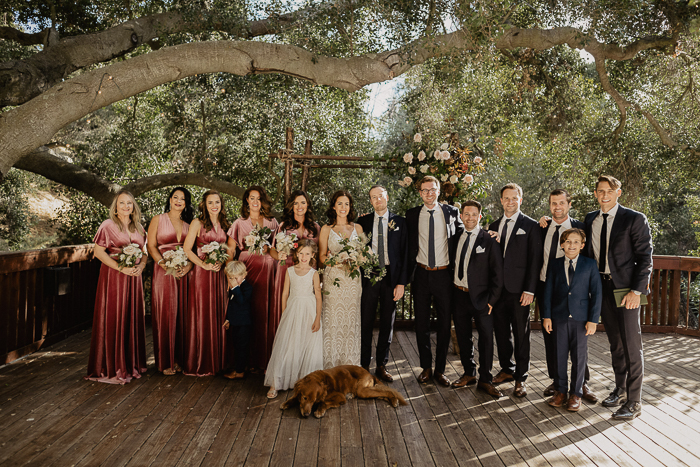 Planning A Wedding On A Budget
Adam and I were somewhat on a budget–hello down payment on a house in LA–so we didn't want to go overboard on decorations or stuff we'd never see/use again. Whenever we discussed something we wanted to purchase and pricing was in question, we'd ask ourselves if we'd ever use it again–that helped decide if we needed it or could live without it.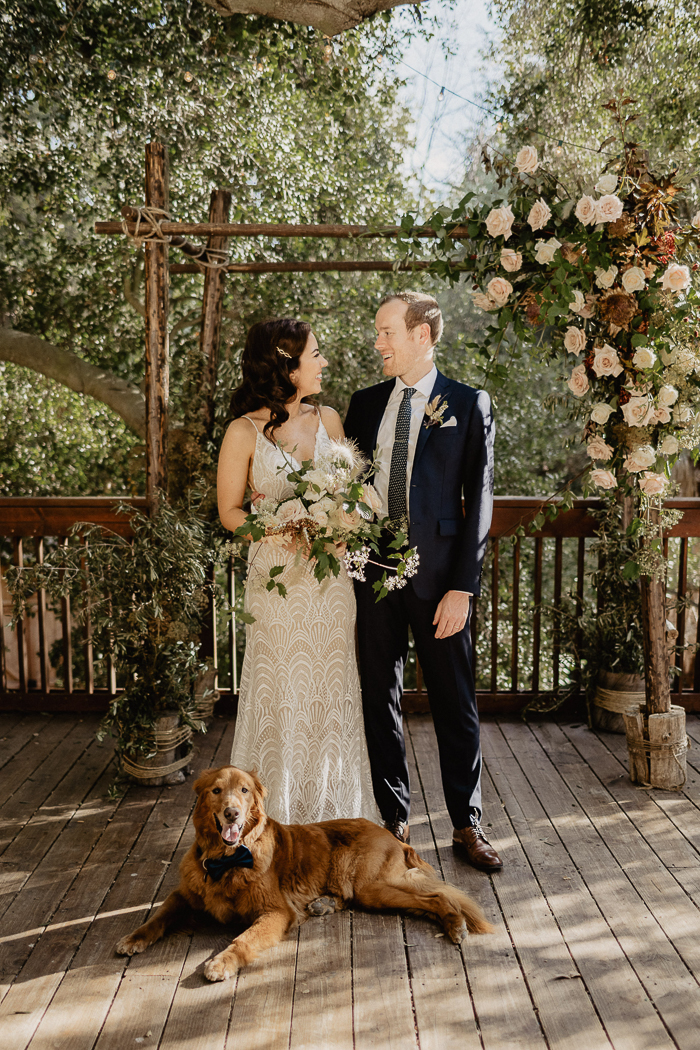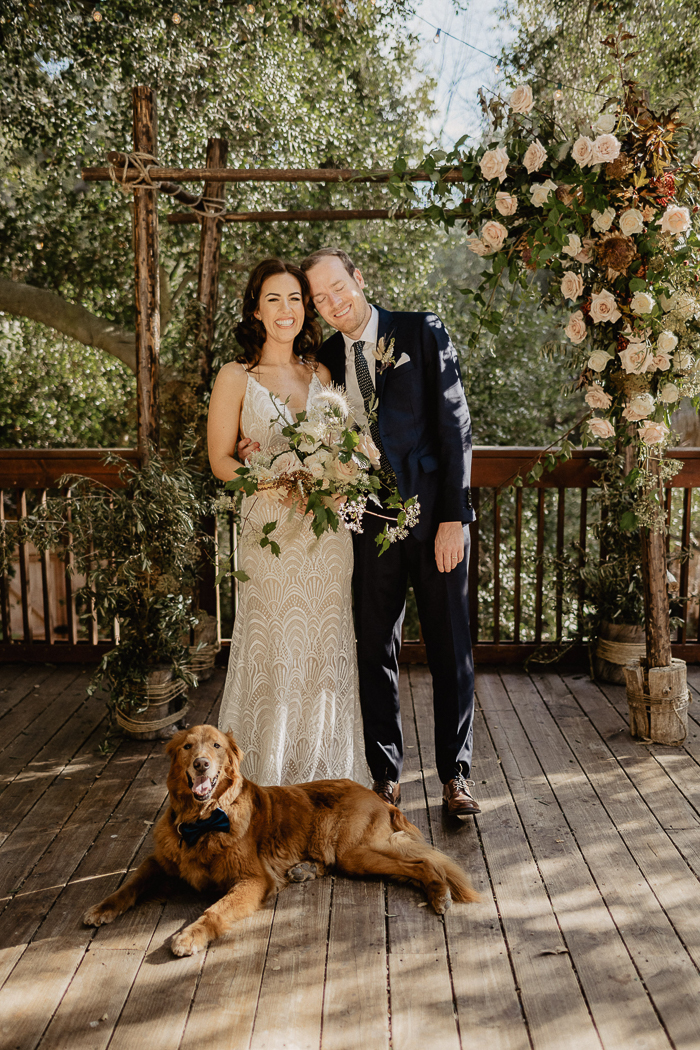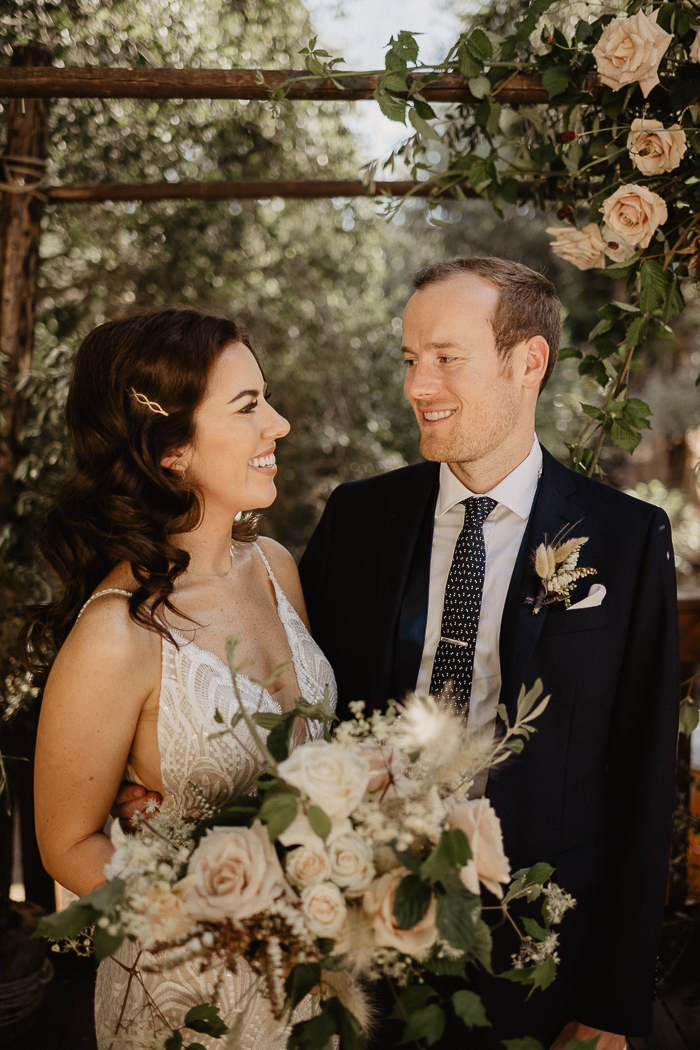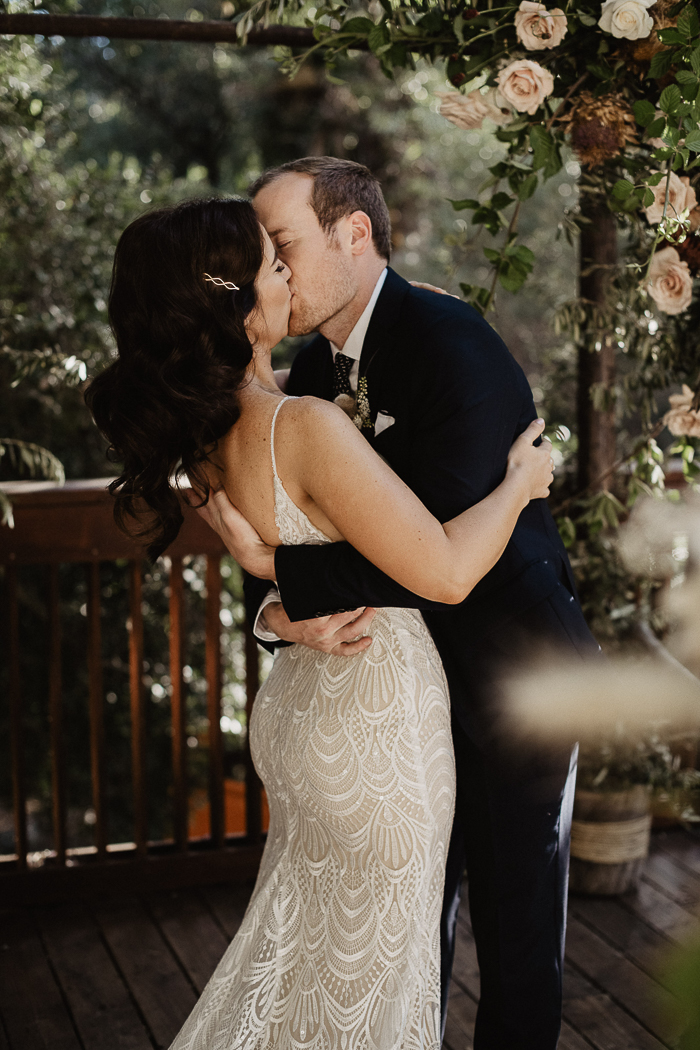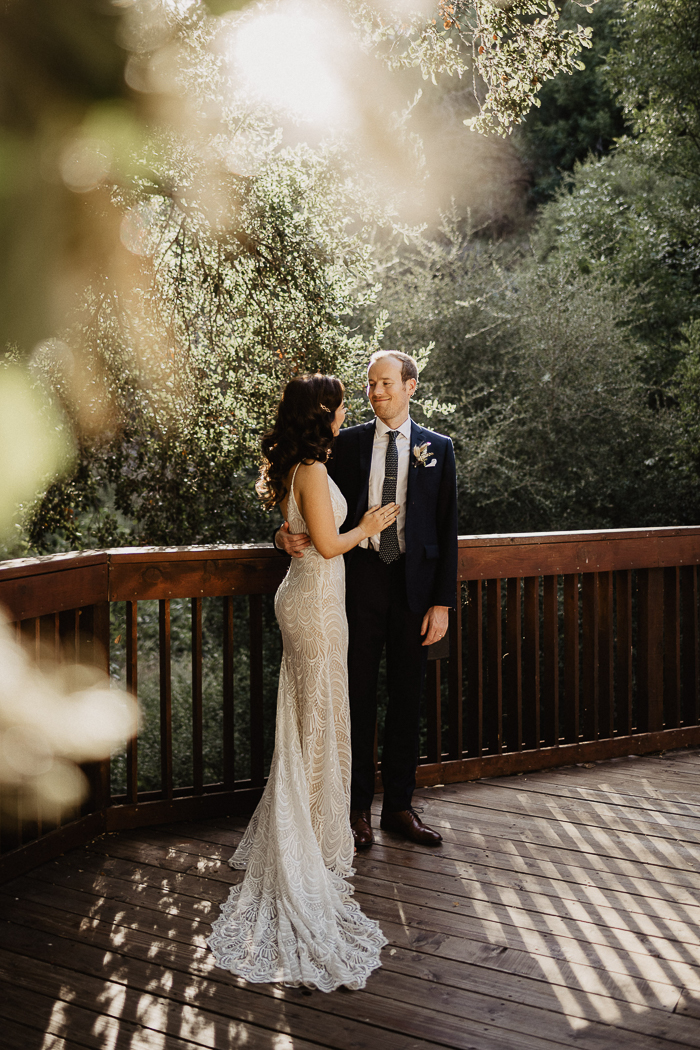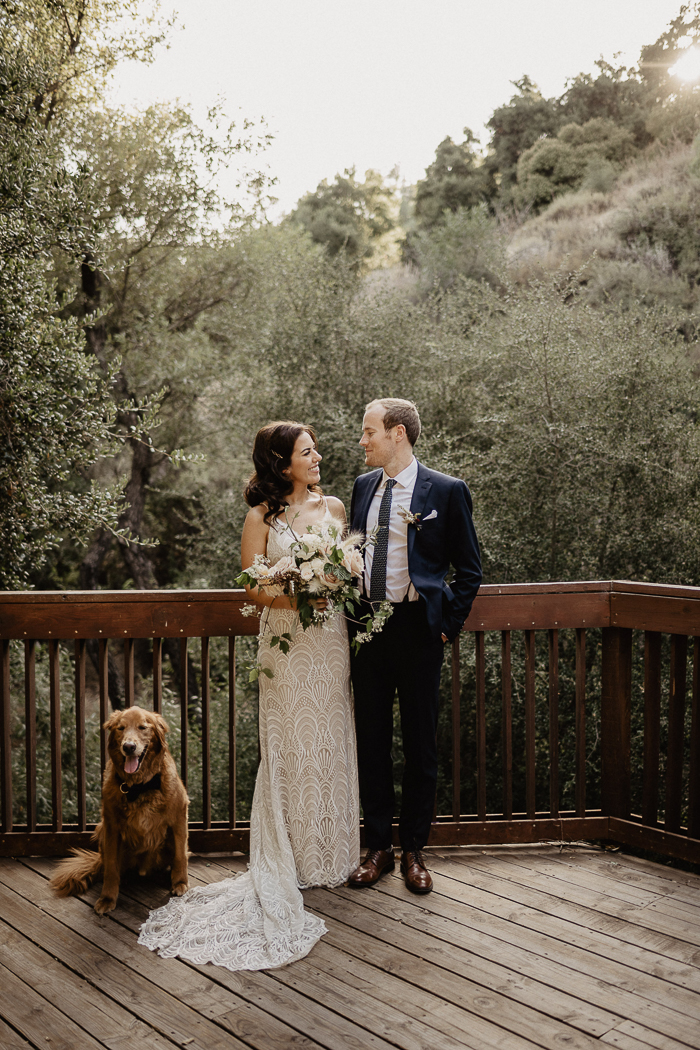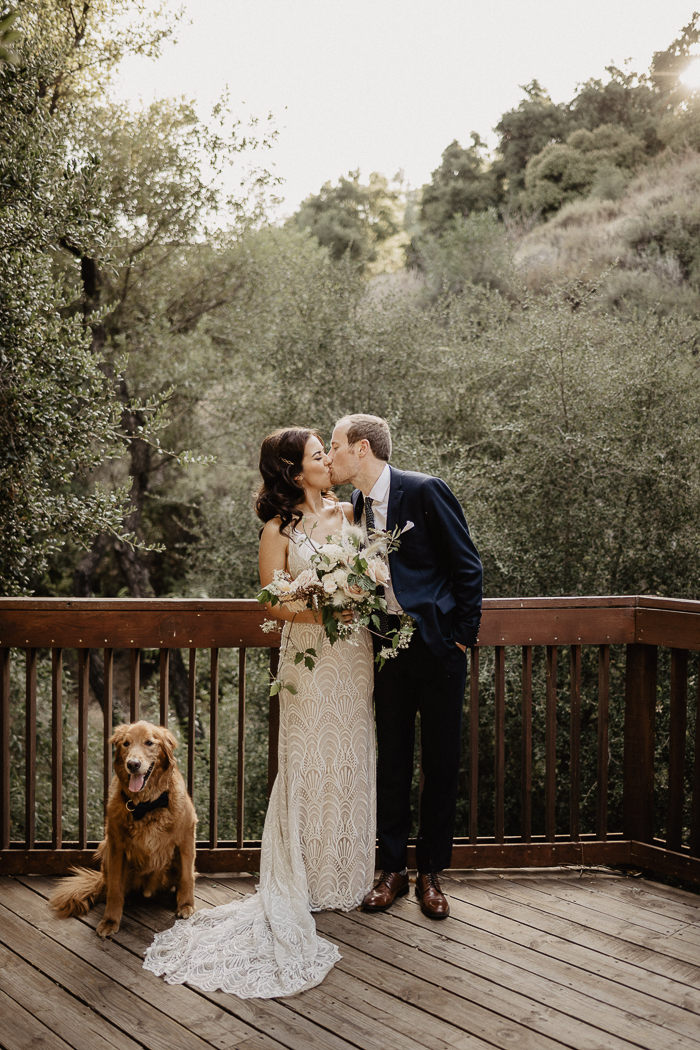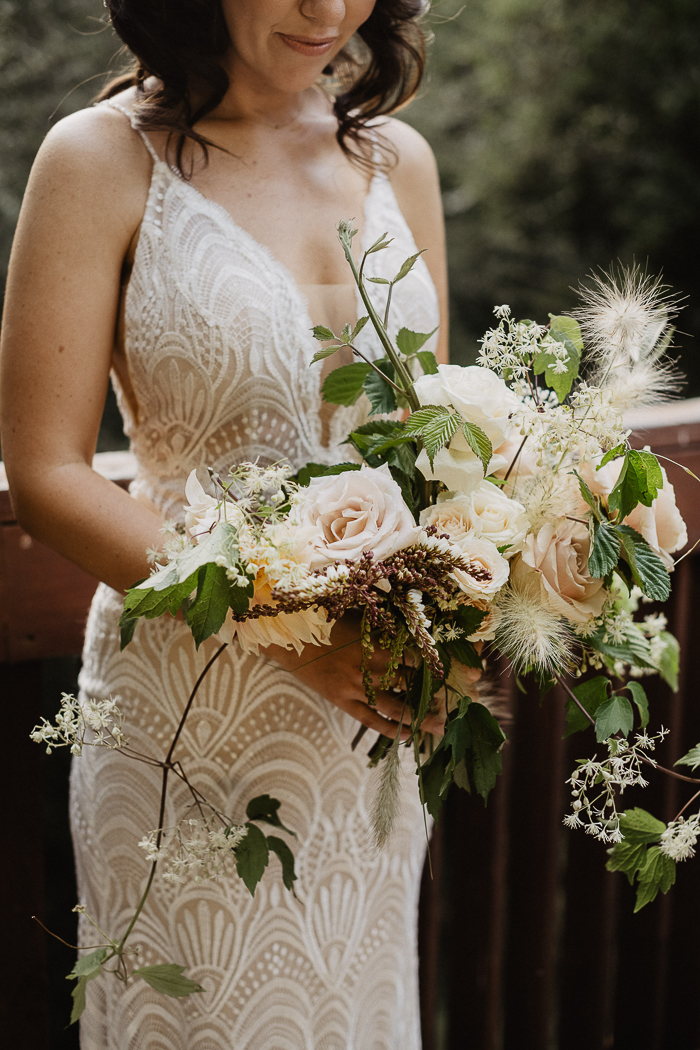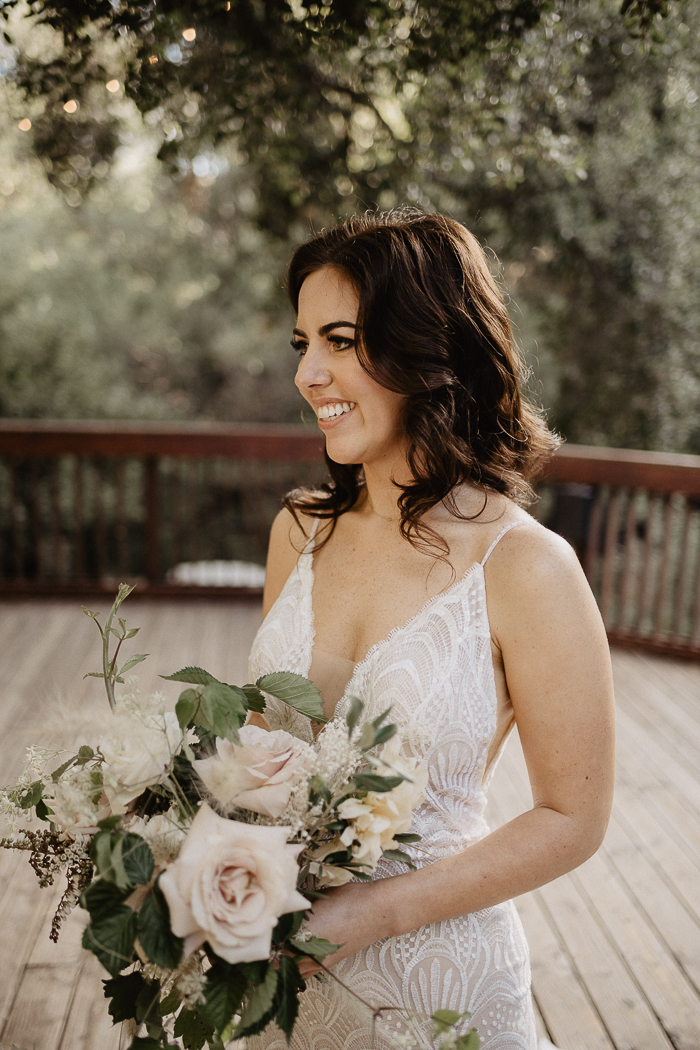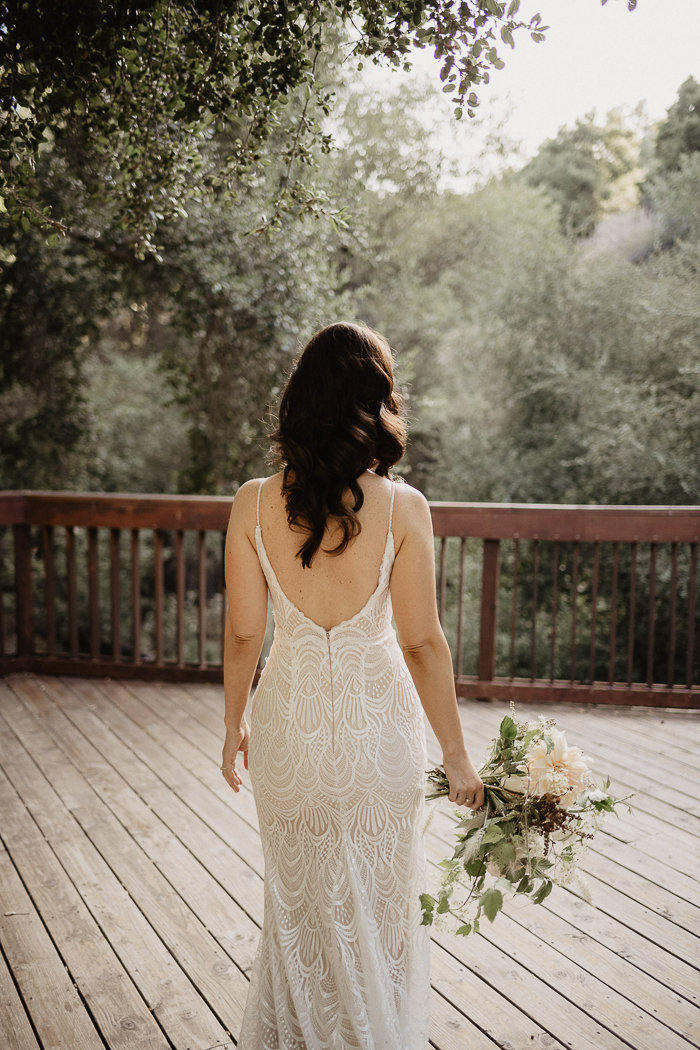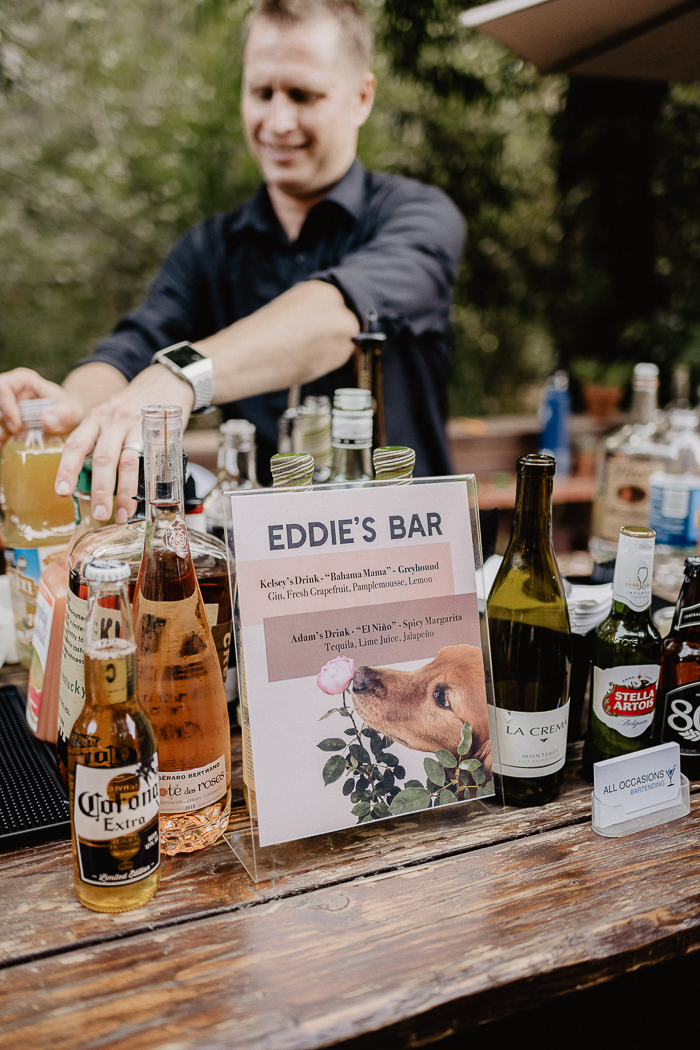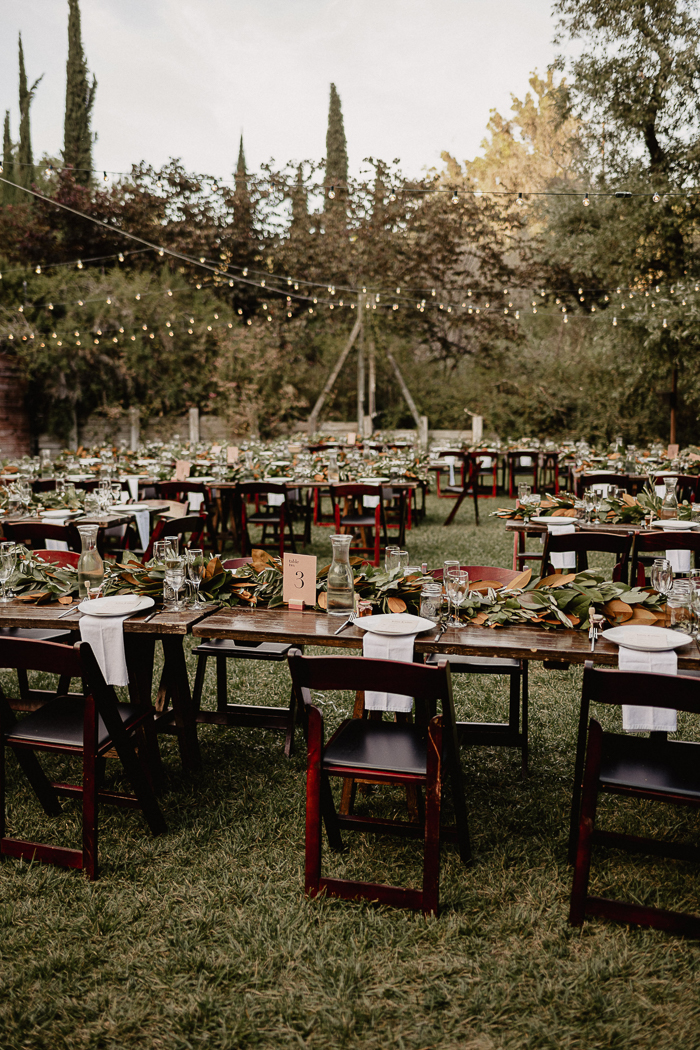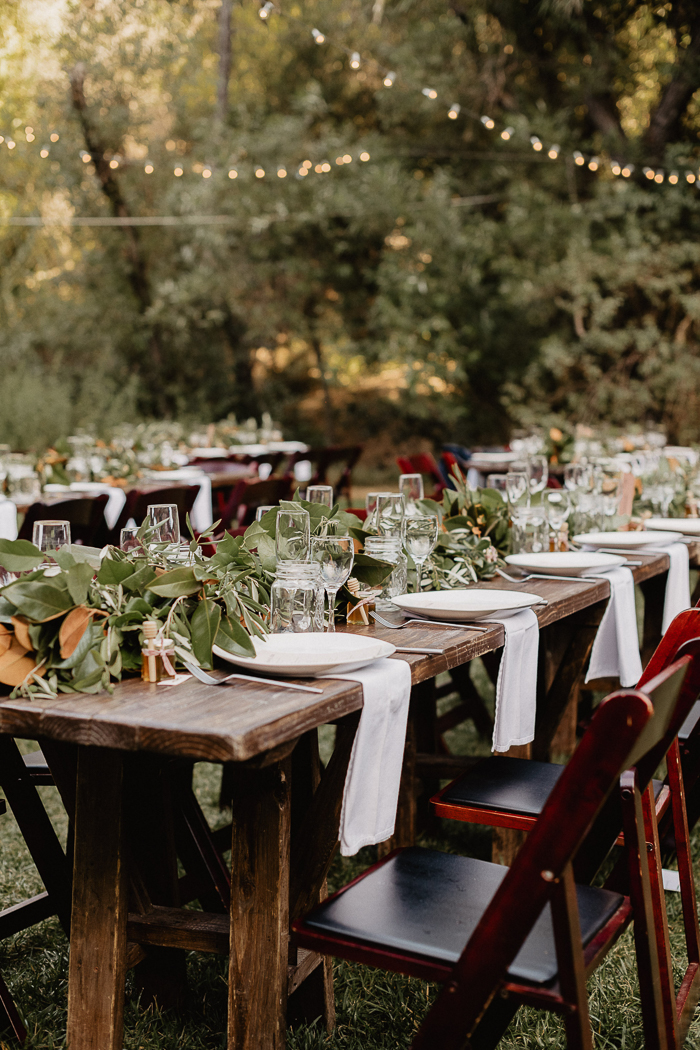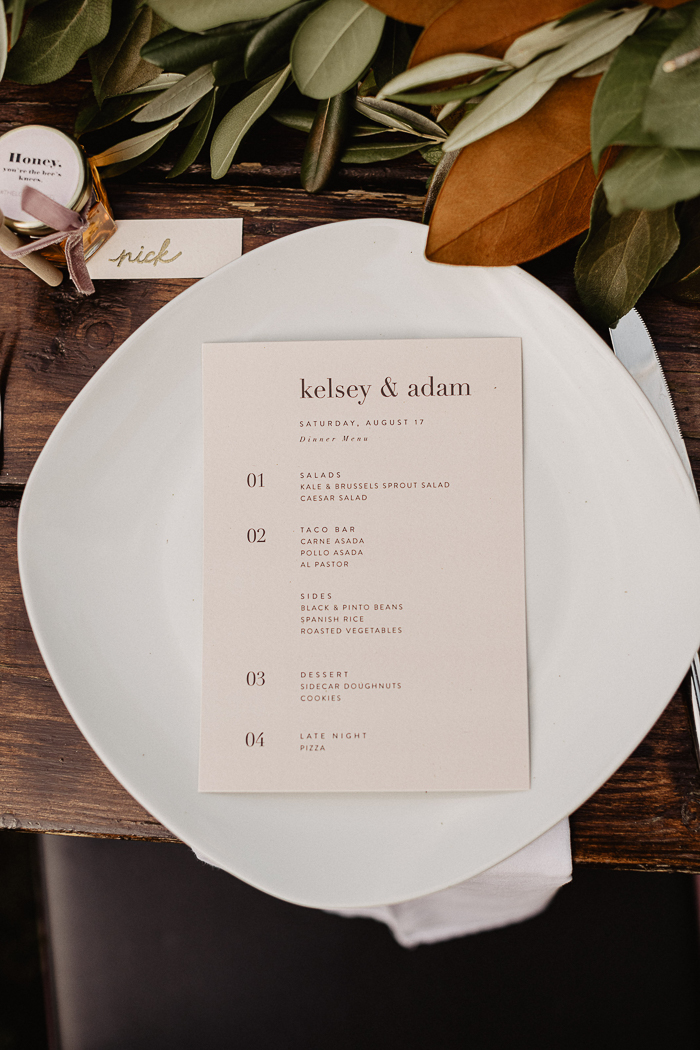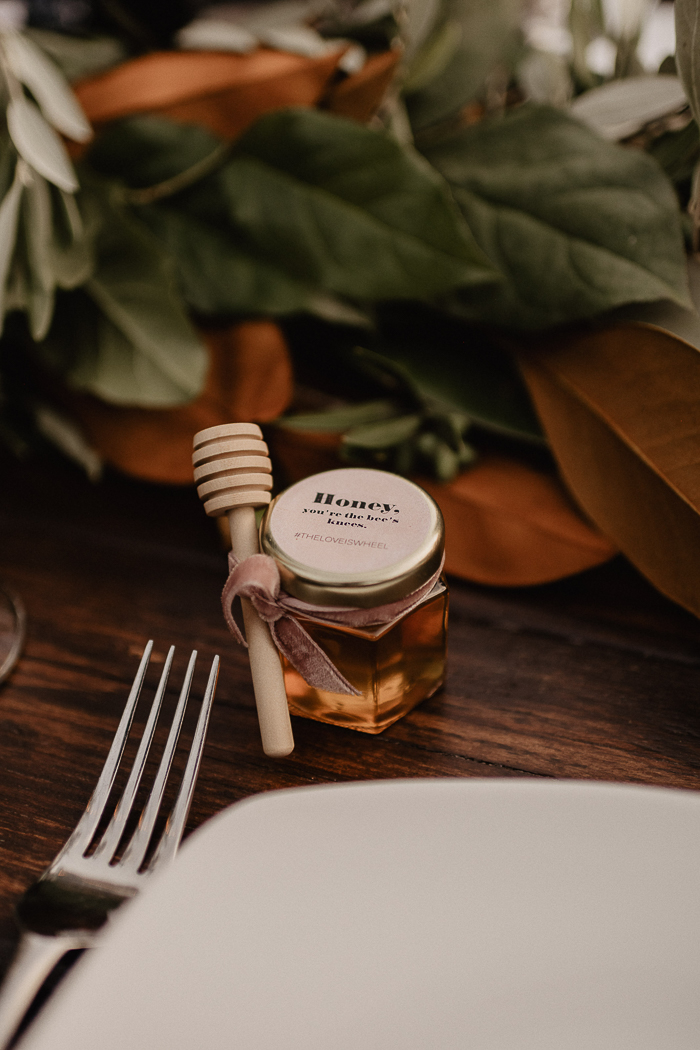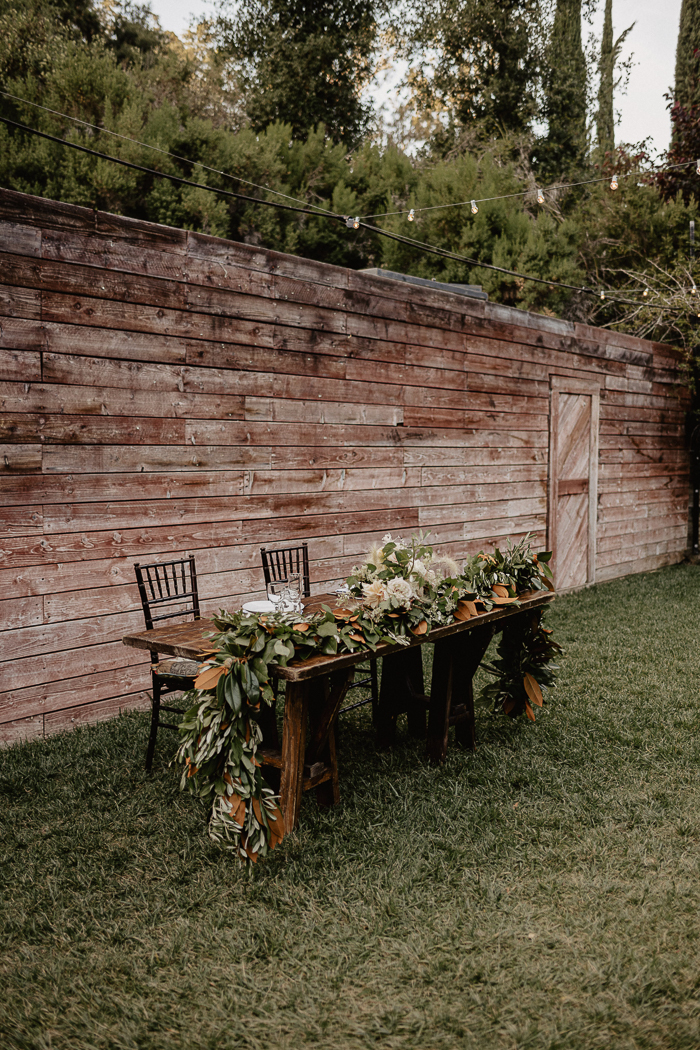 The Most Memorable Moment Featuring the Family Dog
It's true when they say the whole day goes by in a blink. It was the quickest day of my life, and every second was my favorite. If I had to choose just one, it would probably be when we sat down for dinner. We had a sweetheart table, so we could see all of our favorite people chatting with one another. The sun was setting, and the string lights throughout the yard were glowing. Our dog, Eddie, came over to us and laid down by our feet, Adam and I squeezed each other's hand and looked at each other with a smile as if to say "we did it!" It was a special moment that I'll never forget.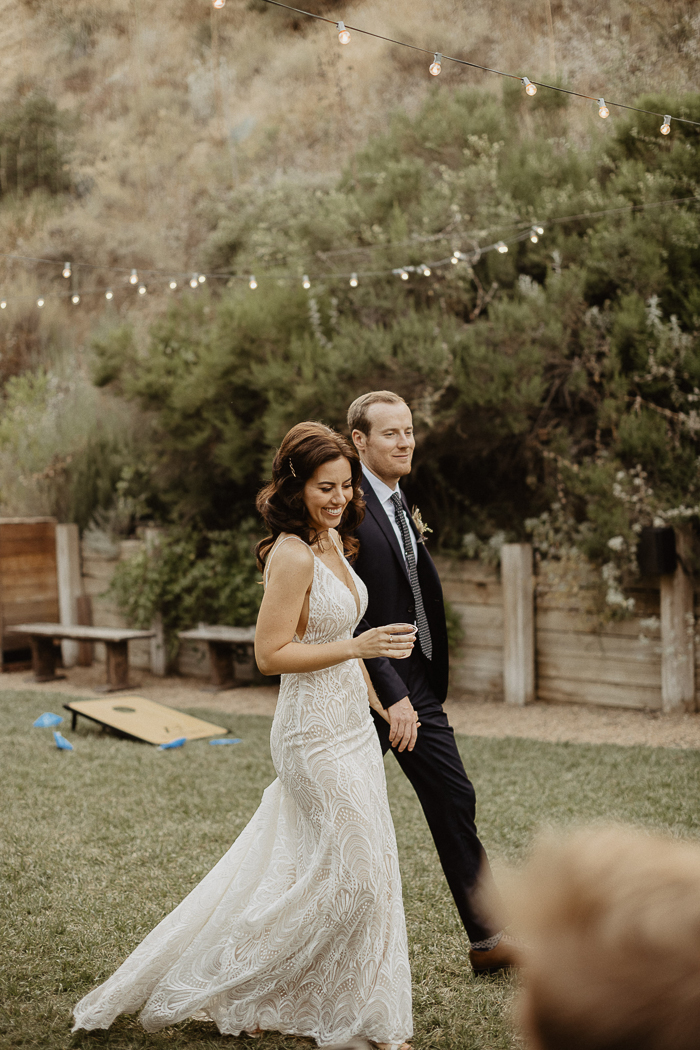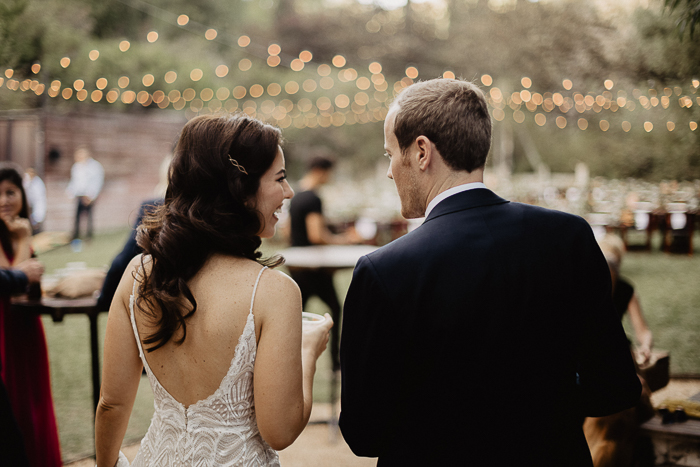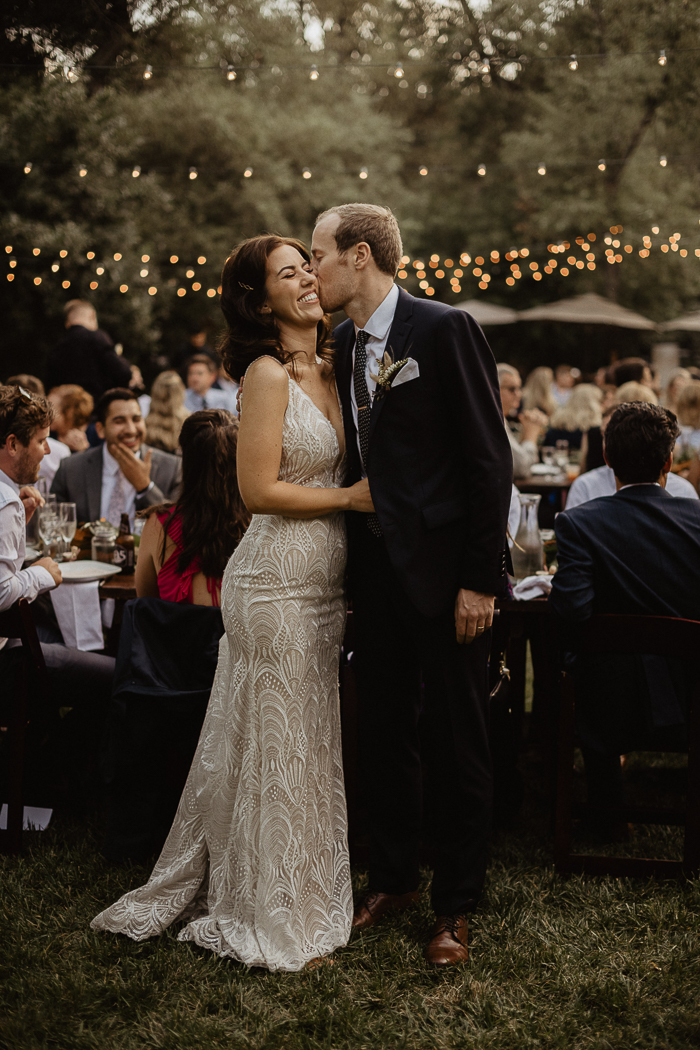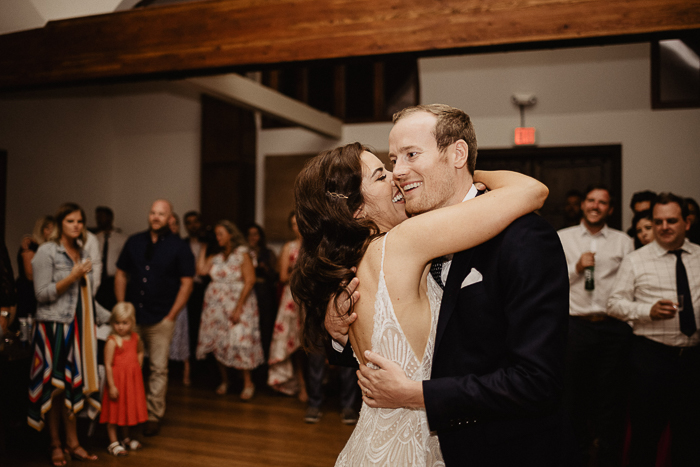 Congratulations again to Kelsey and Adam on their classy rustic wedding at The 1909! Thank you to Brocoff Photography for sharing their special day with Junebug. To see more rustic LA wedding inspo, check out Haley and Jeremy's Rustic Industrial Seventh Place Wedding!