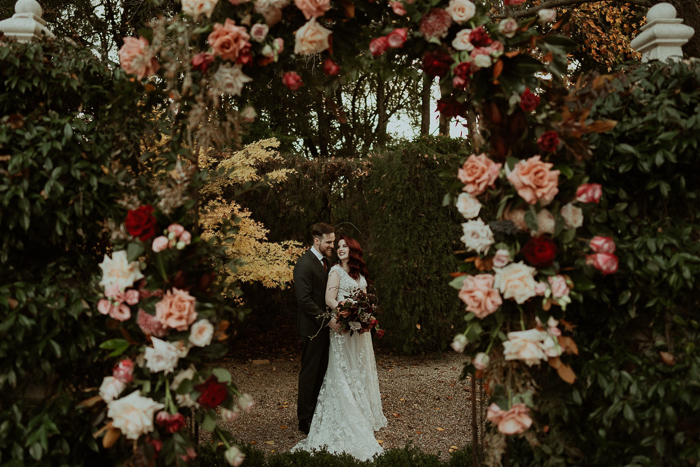 Cailin and Brandon proved that "Third time's the charm" is more than just a saying; it was their heartwarming reality. After two previous attempts at tying the knot, they found their magic formula. Imagine this: an intimate, forest-inspired wedding surrounded by the beauty of nature itself. A twist of fate turned their spring wedding plans into a cozy winter affair, and surprisingly, it was just what they needed. Luck was on their side, and their Jaspers Berry wedding is proof of destiny aligning with their vision.
Both lovers of the great outdoors, their picturesque venue perfectly mirrored their dream vibe. For their ceremony at the garden, the pair exchanged sweet vows under a magical setting of towering trees, luscious florals, and white lanterns. Inside the orangery for the reception, they made it feel like they were still outside. Guests were welcomed by tables filled with lush, rich blooms and candles, and the star of the show–the "winter tree" installation adorned with candles in glass containers.
This romantic woodland soiree is packed with inspiration that you'll want to use as inspo for your own cozy and intimate big day. And photographer Olguin Photography captured every moment of it.
The Couple:
Cailin and Brandon
The Wedding:
Jaspers Berry, Jaspers Brush, New South Wales, Australia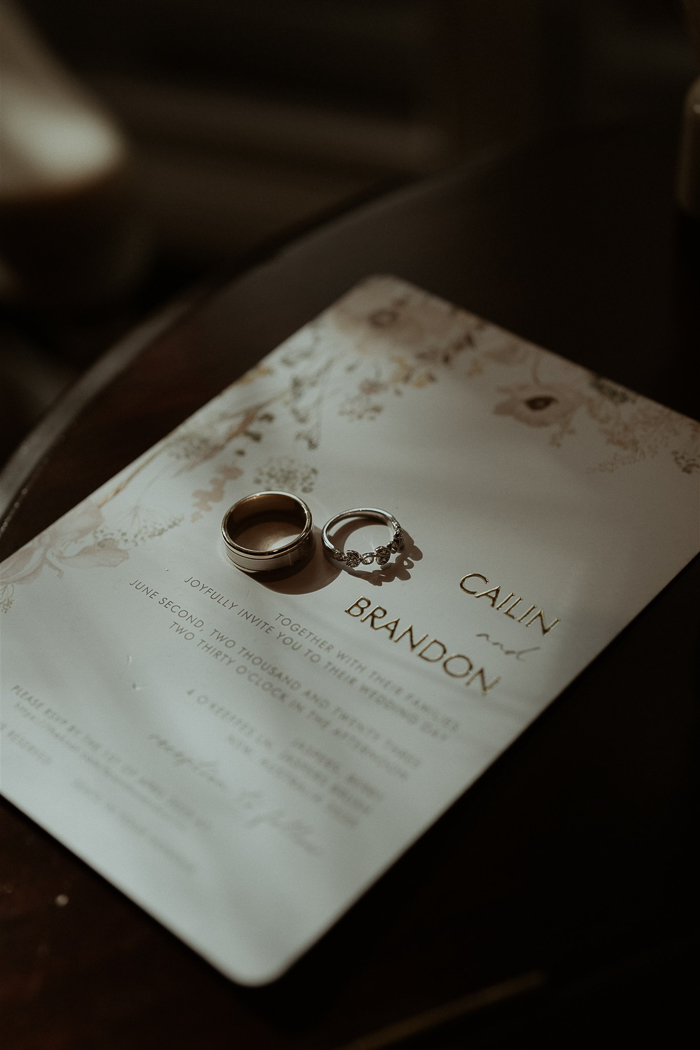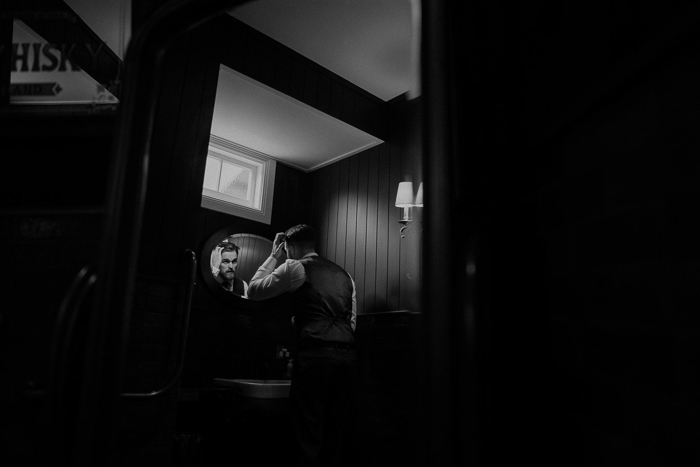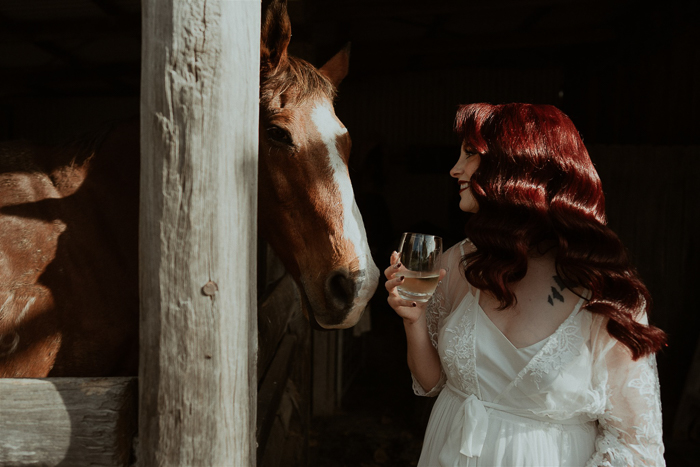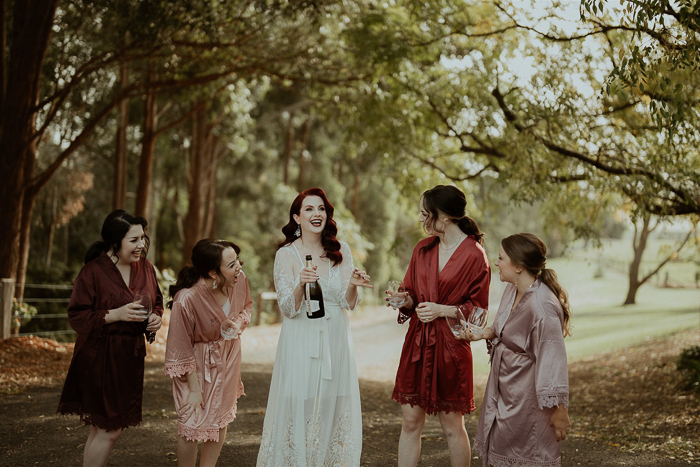 The Bride's Self-Crafted Wedding Hollywood Glam Beauty Look
I wanted my wedding day look to be romantic and classic–a combination of glam Hollywood waves and red lipstick, with a long trailing dress featuring botanical elements. Minimalism did not feature in my look. I did my makeup on the day to ensure I felt comfortable. I've previously worked as a makeup artist and do my own makeup daily. For my hair, I entrusted a skilled hairdresser who excelled in creating polished, glamorous waves that perfectly matched the aesthetic I envisioned.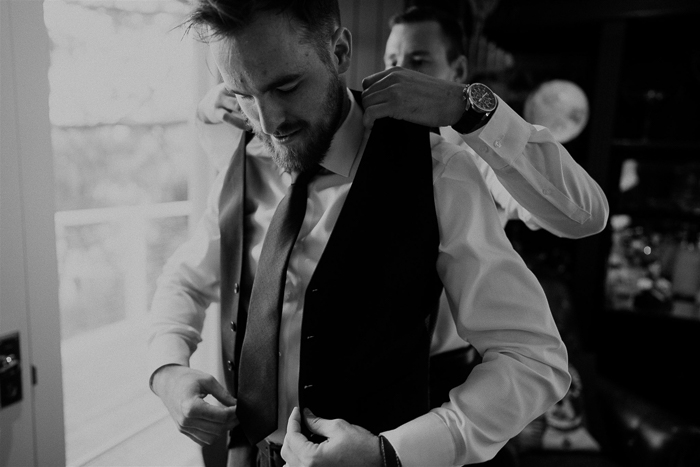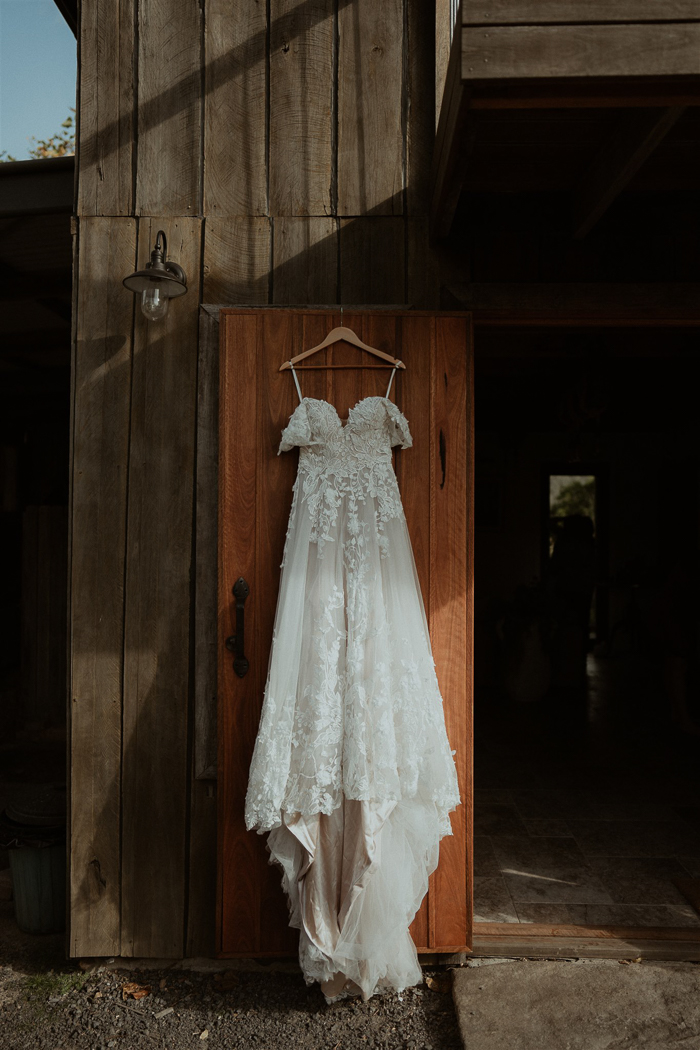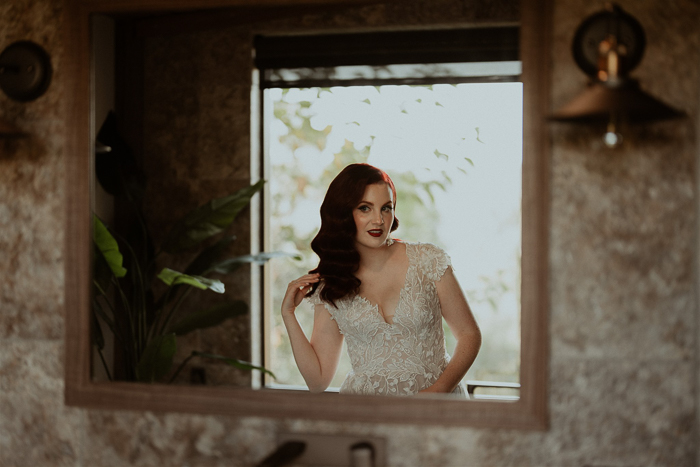 Why Cailin and Brandon Chose a Woodland Jaspers Berry Wedding
Brandon and I wanted an intimate, cozy, forest-vibed wedding with many natural elements, beautiful trees, flowers, and nature. We both shared a passion for the outdoors, so incorporating nature into our wedding felt right. Jaspers Berry was the first venue we'd looked at, and we both fell in love with it immediately. The mixture of woodland and forest elements present at the venue was everything we had hoped for. The lush natural beauty of the property felt magical to us and encapsulated that magical forest vibe we were looking for. This was our third attempt at getting married, thanks to Covid lockdowns. So, it had been rescheduled from a spring wedding to a winter one, which suited our lush forest vibe even better.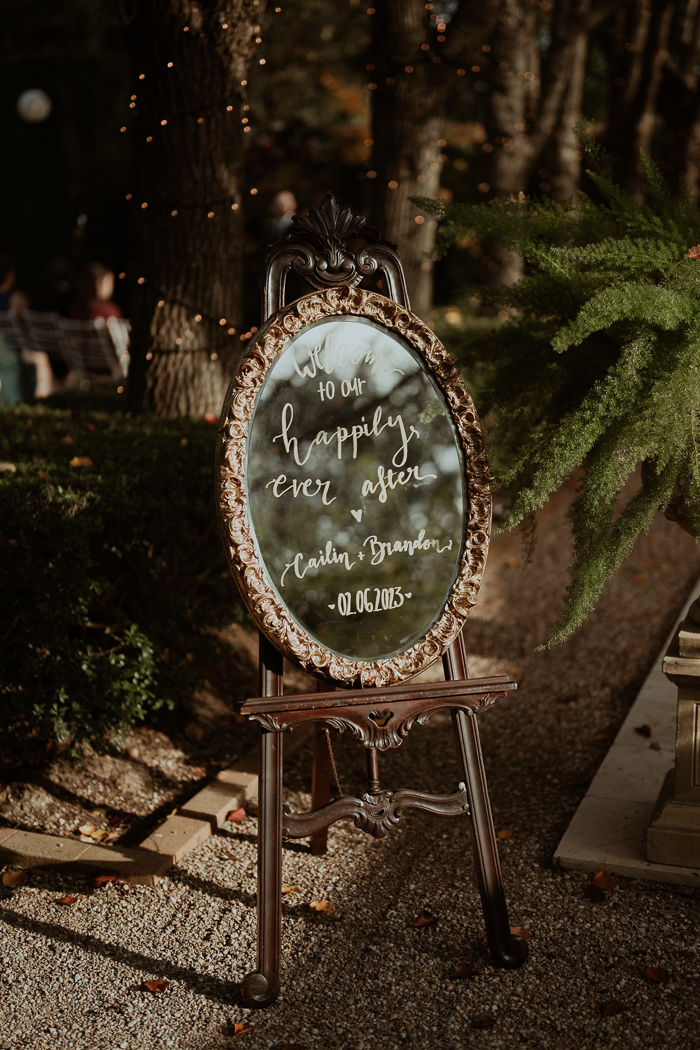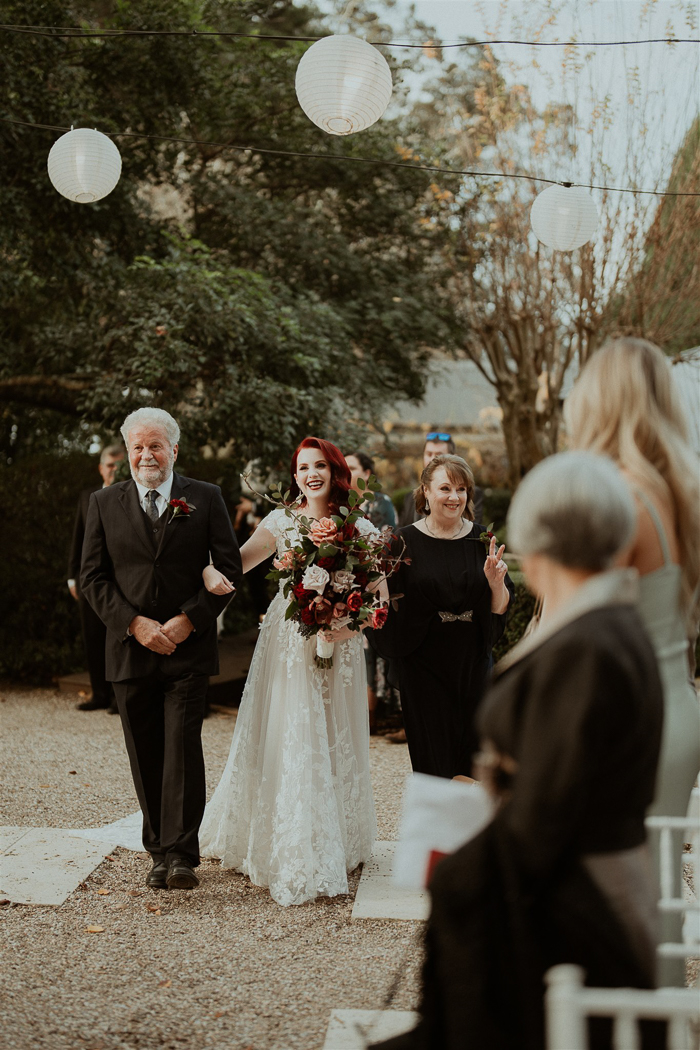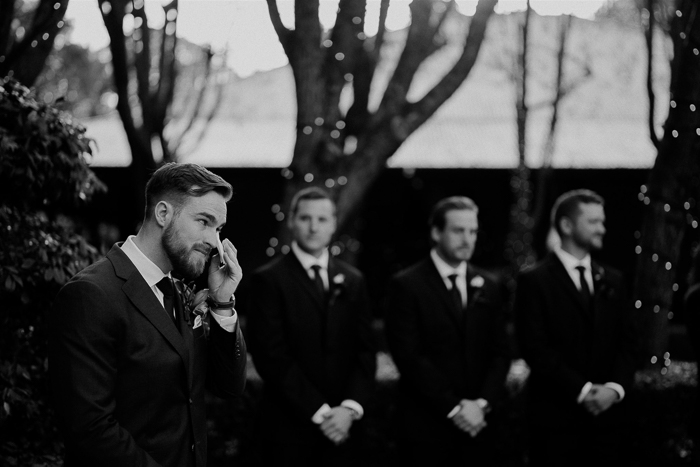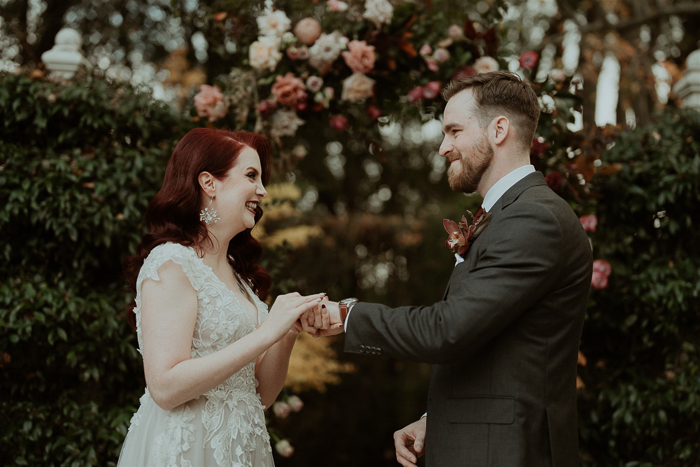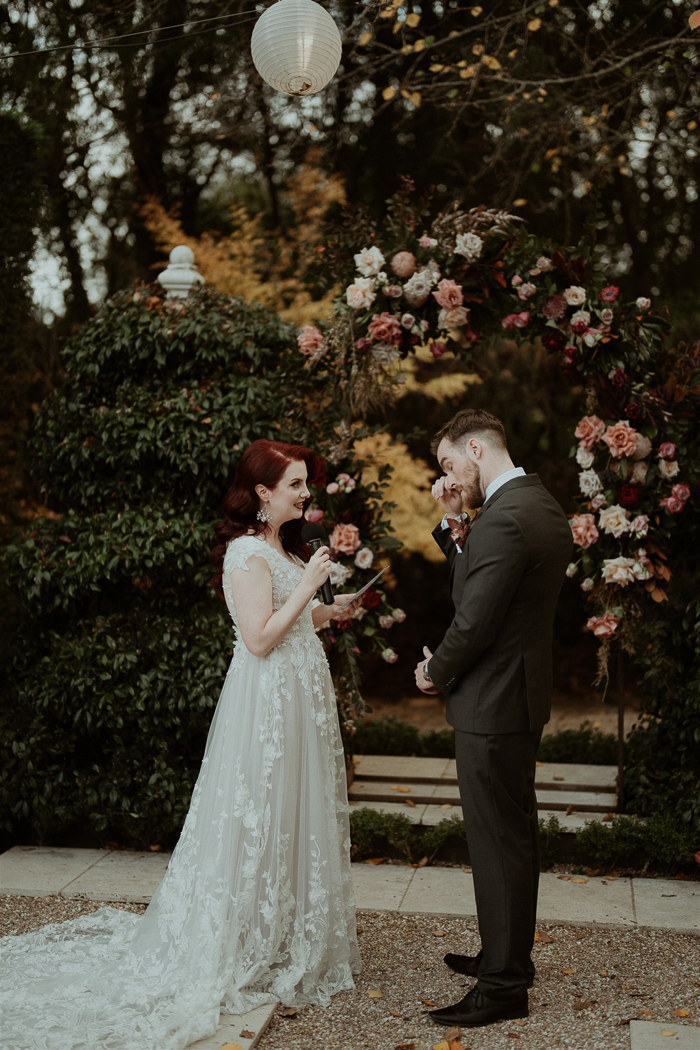 A Surprise Naming Ceremony for Their Daughter Was a Touching Addition to Their Special Day
Brandon and I had a daughter named Nora when we originally booked our wedding in 2019. Since the wedding finally happened three years later, we decided to incorporate a surprise naming ceremony for her at the end of our wedding ceremony, as we finally had all our parents, grandparents, and loved ones together in one place. Grandparents and our selected guardians were asked to rise and make a promise to care for her in our absence. No one knew but us and our celebrant before announcing this, so it was such a fun, special touch to add to an already special day.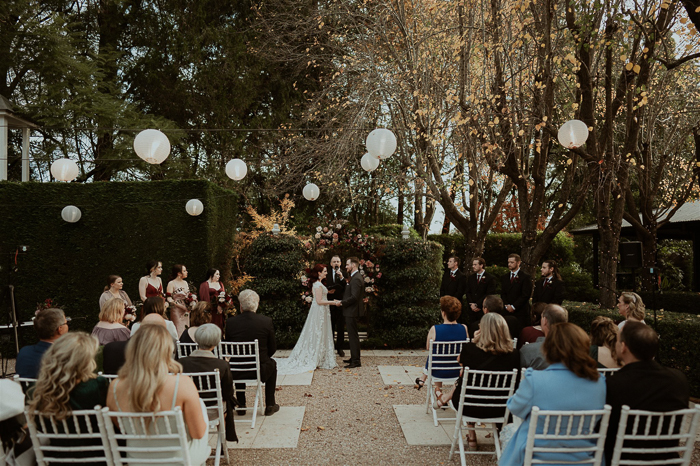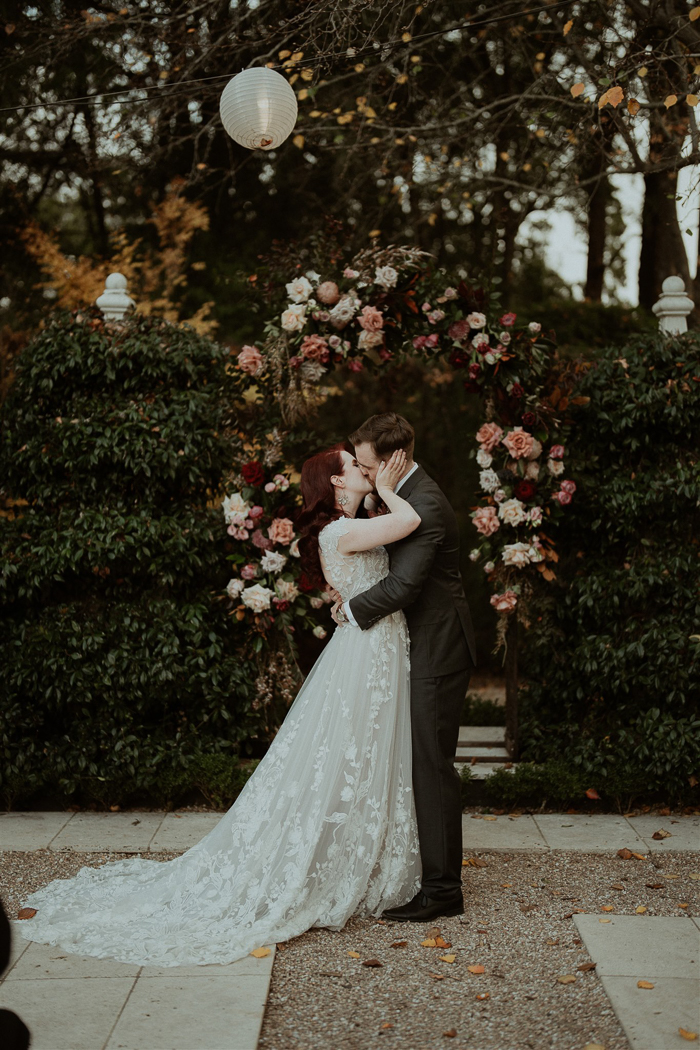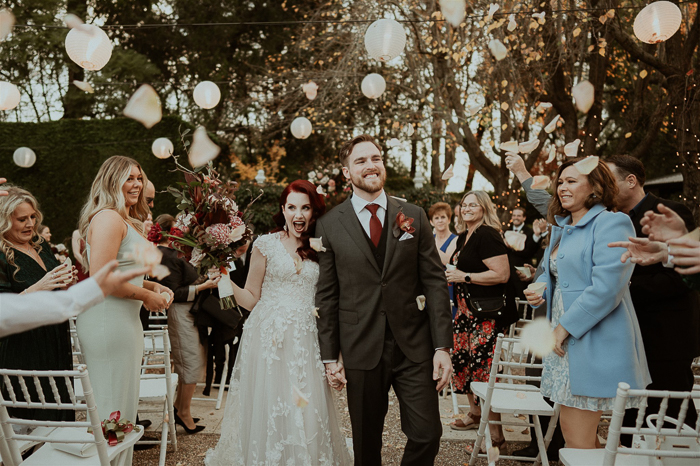 Bringing Family From All Over the World to Australia for Their Wedding
The most memorable part of the day was having Brandon's Canadian family members and friends here with us in Australia. They'd traveled so far to celebrate with us, some of whom we hadn't seen in over five years. So it was so magical to look out and see all of our loved ones from across the globe in one place. That, and the incredible winter tree hanging above our bridal table, was just the most magical thing to see.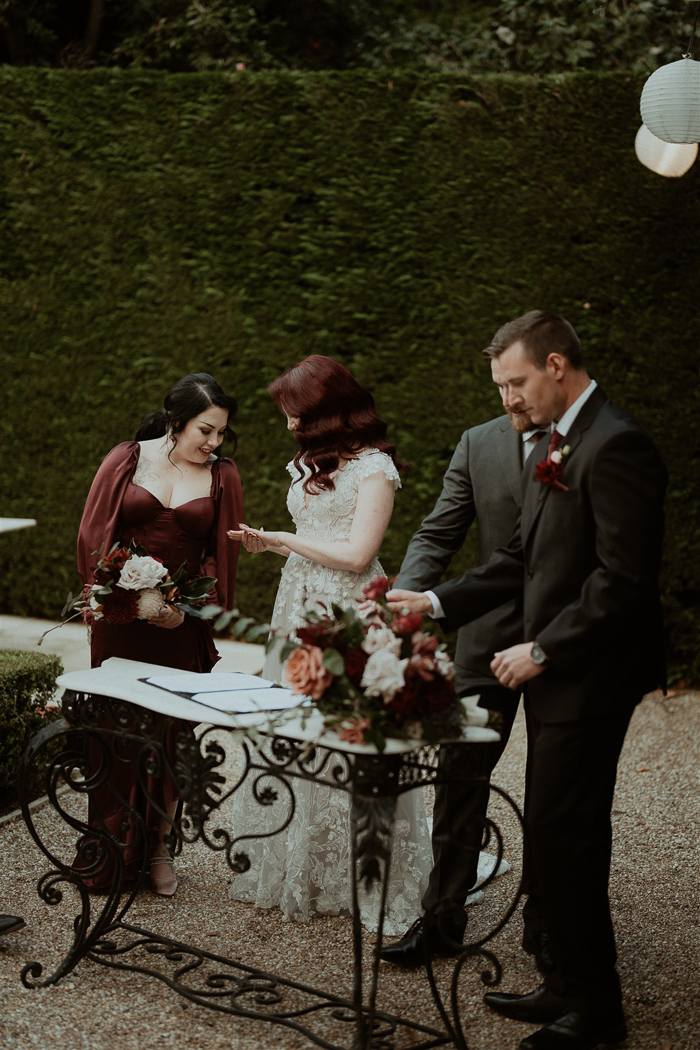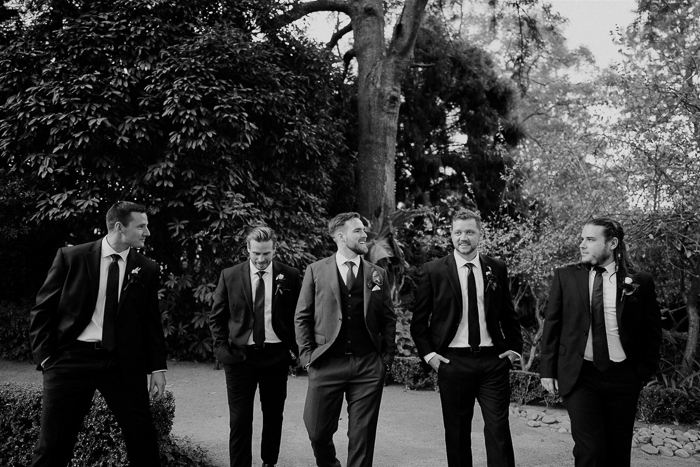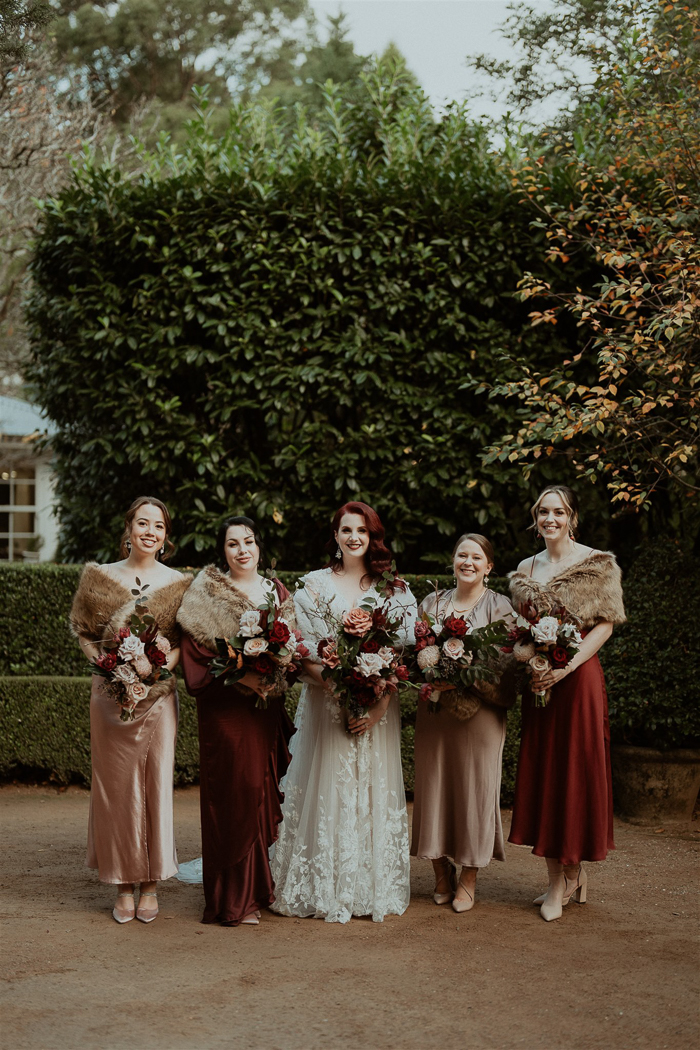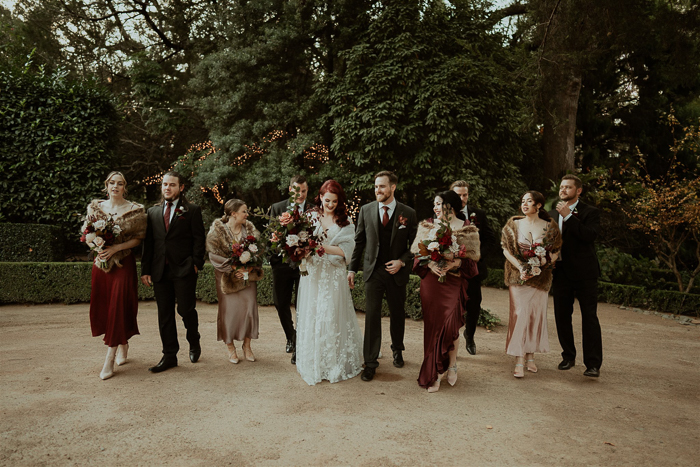 How Technology Simplified Their Wedding Planning
Our advice to couples planning their weddings is to utilize wedding planning apps and have a spreadsheet or list of things you need to organize that you can check off as they are booked and sorted. It helped me stay on track with our spending, not to forget anything important, and ensure everything was booked well in advance.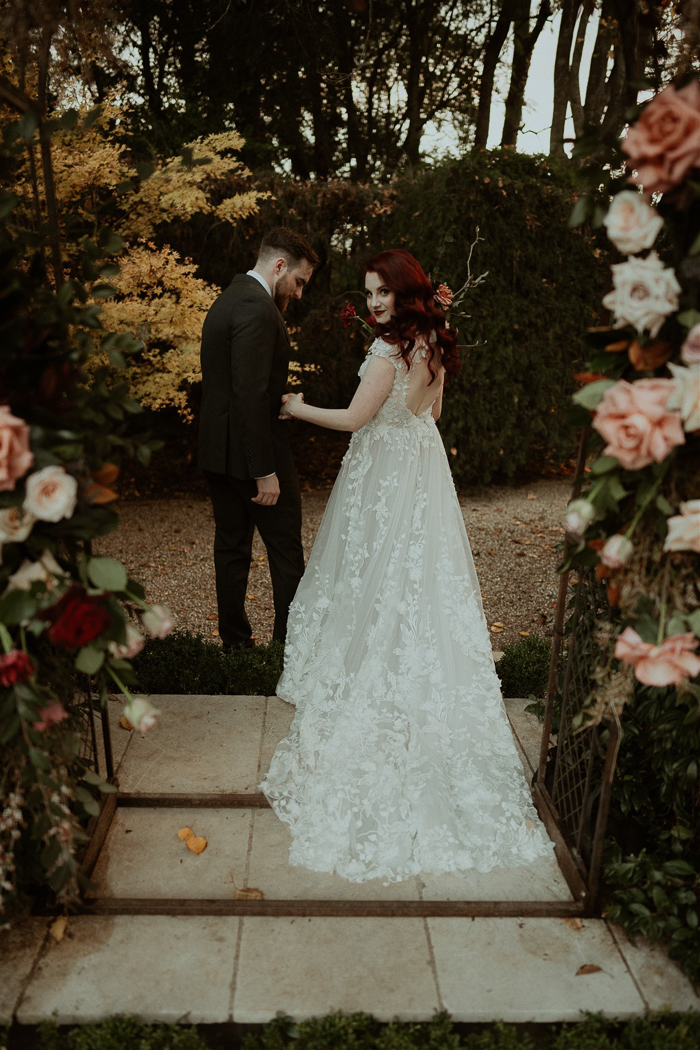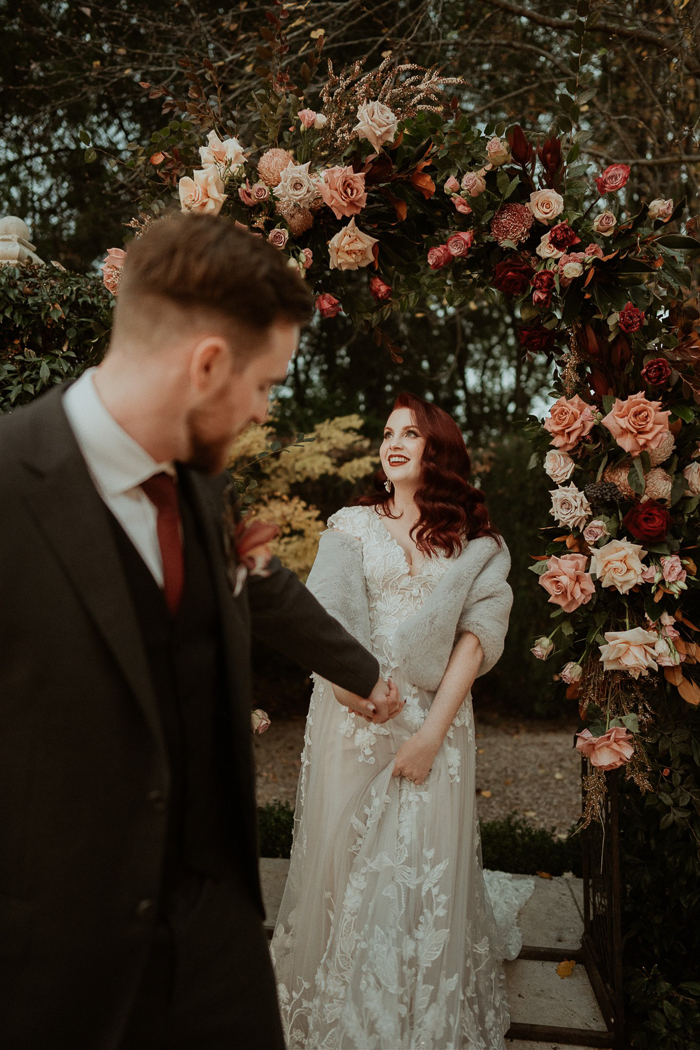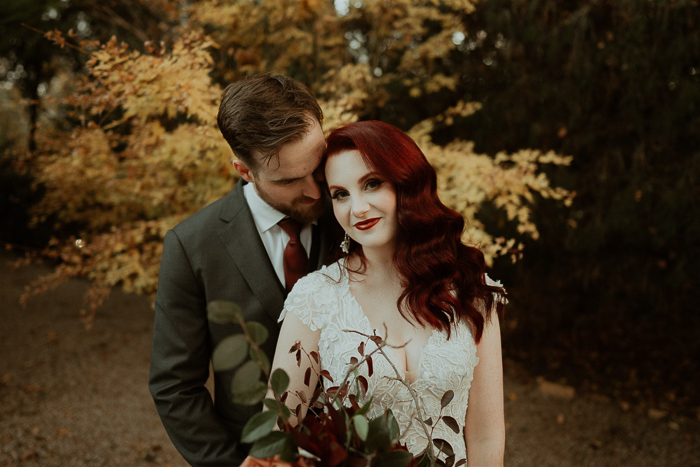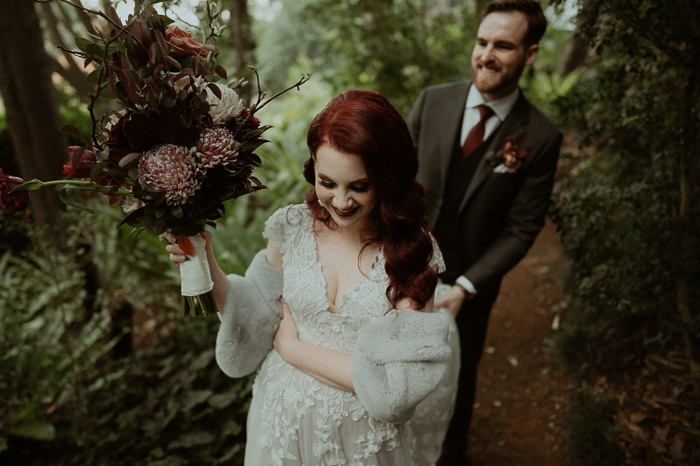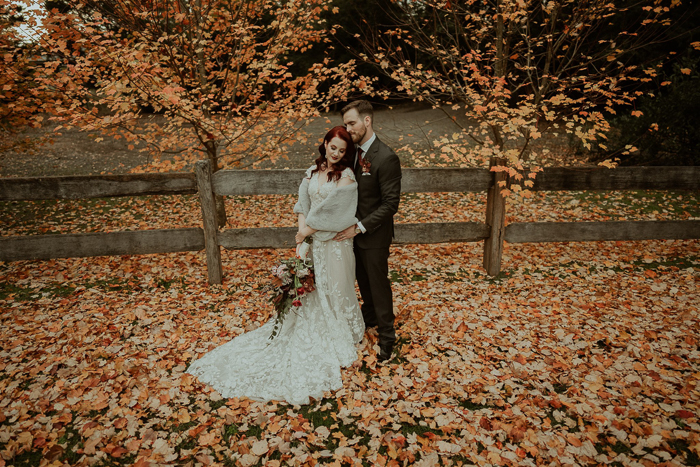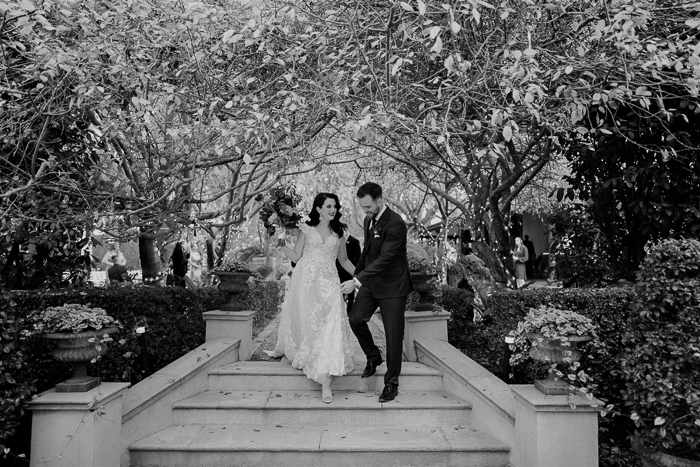 Navigating a Three-Year Journey to Their Jaspers Berry Wedding
We're proud that we could flex and flow with any hurdles that may have arisen leading up to our wedding and avoided becoming overly stressed at things that were out of our control. It took us three years to finally get married thanks to Covid, so the path here was not smooth sailing. But the flexibility and kindness of our vendors in allowing us to rebook and change dates time and time again was so incredibly appreciated, and still allowed us to enjoy the longer-than-expected journey to the big day.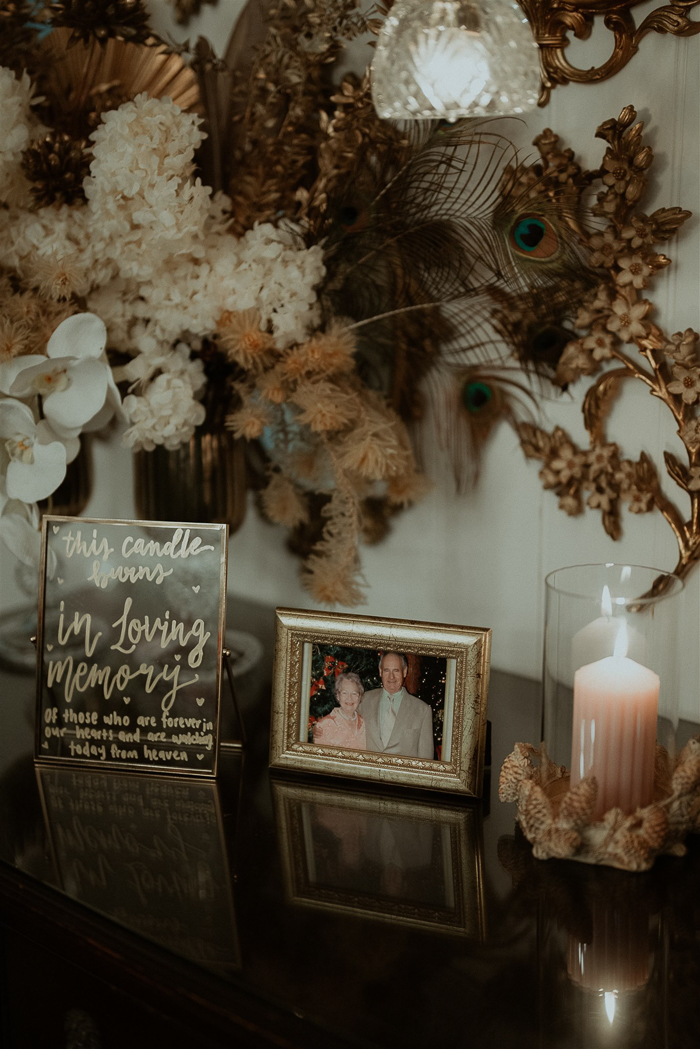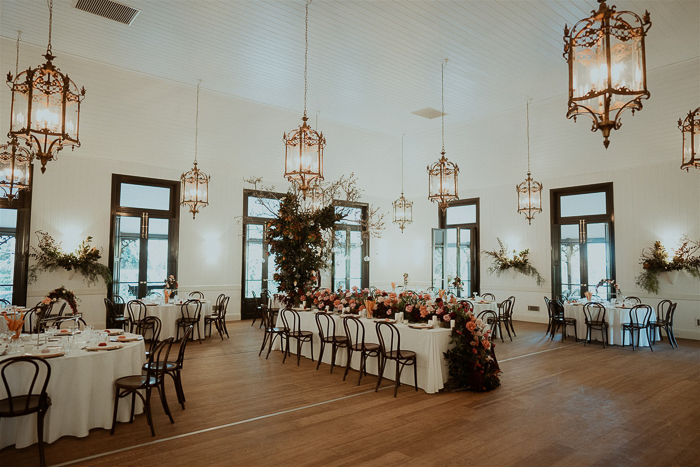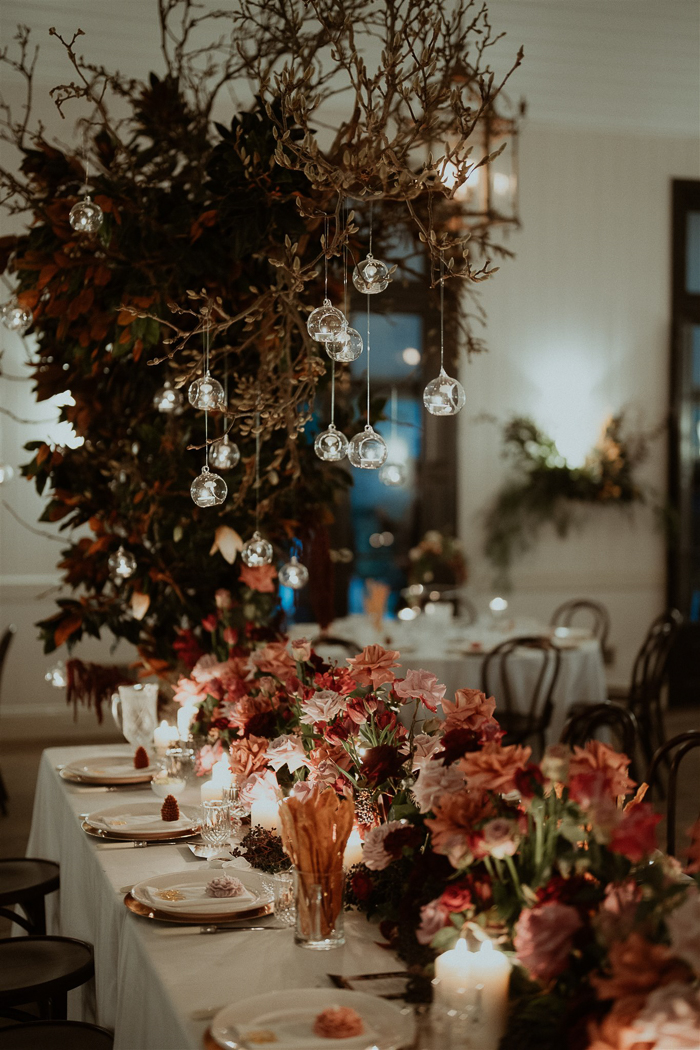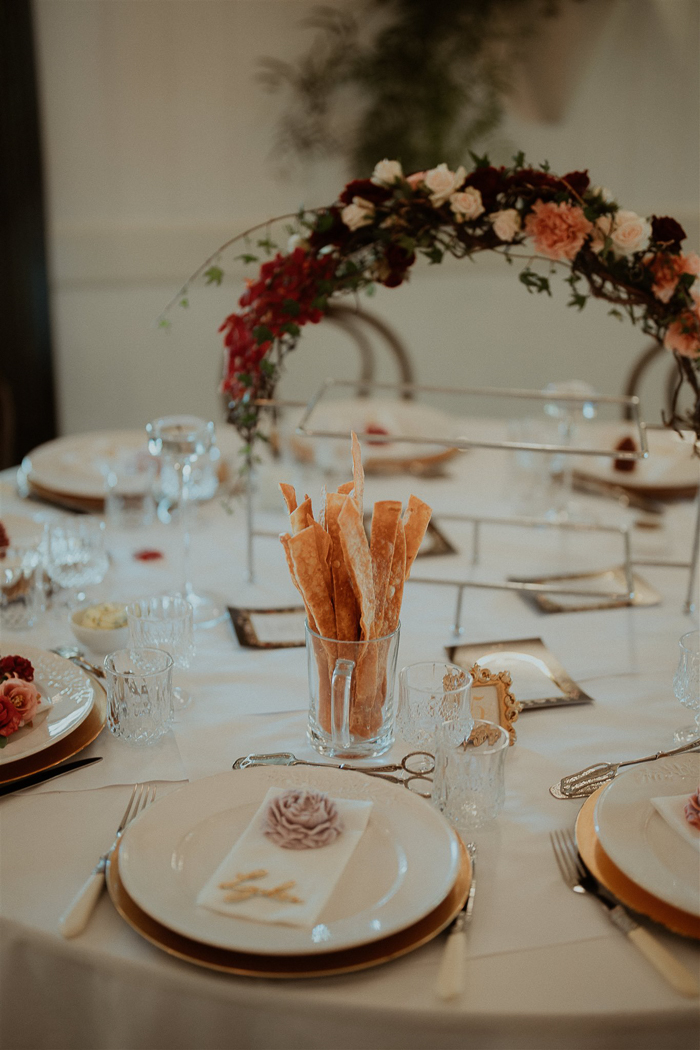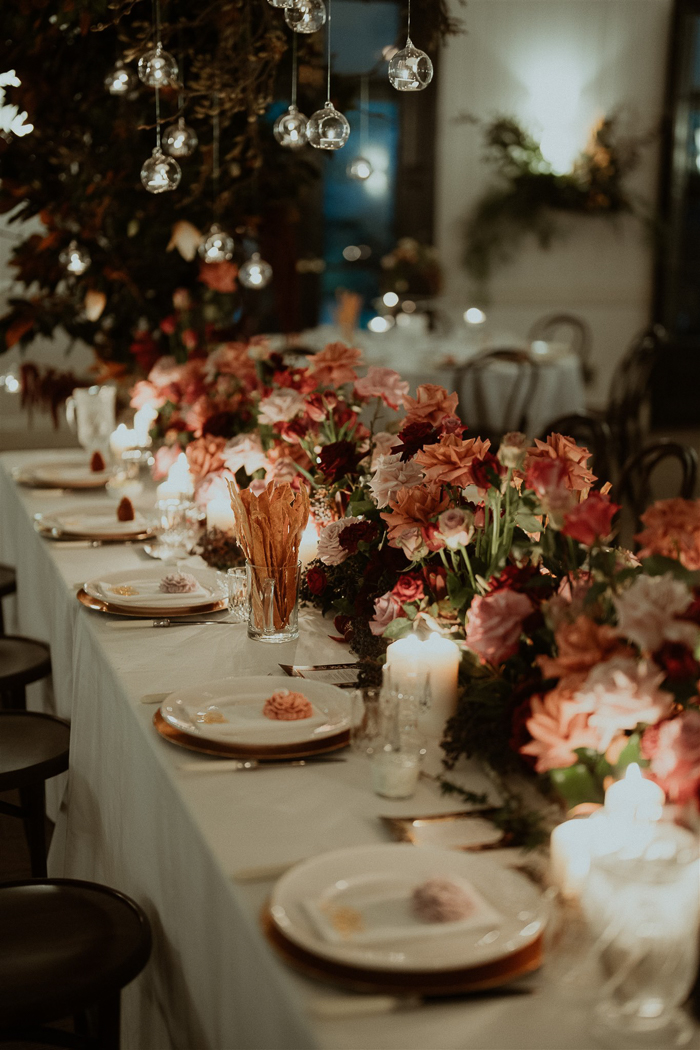 Exquisite Florals and a Photobooth Beyond Expectations at Their Jaspers Berry Wedding
The florals done for us by our venue were just outstanding—more than we could have ever hoped. I'd never seen such an exquisite and lush floral installation before, and we were absolutely speechless at how they had been done. Likewise, our photo booth was amazing and a fun touch to add some more informal, goofy photos of our guests. They provided us with a guestbook for all the photos taken so we could look back on the fun afterward.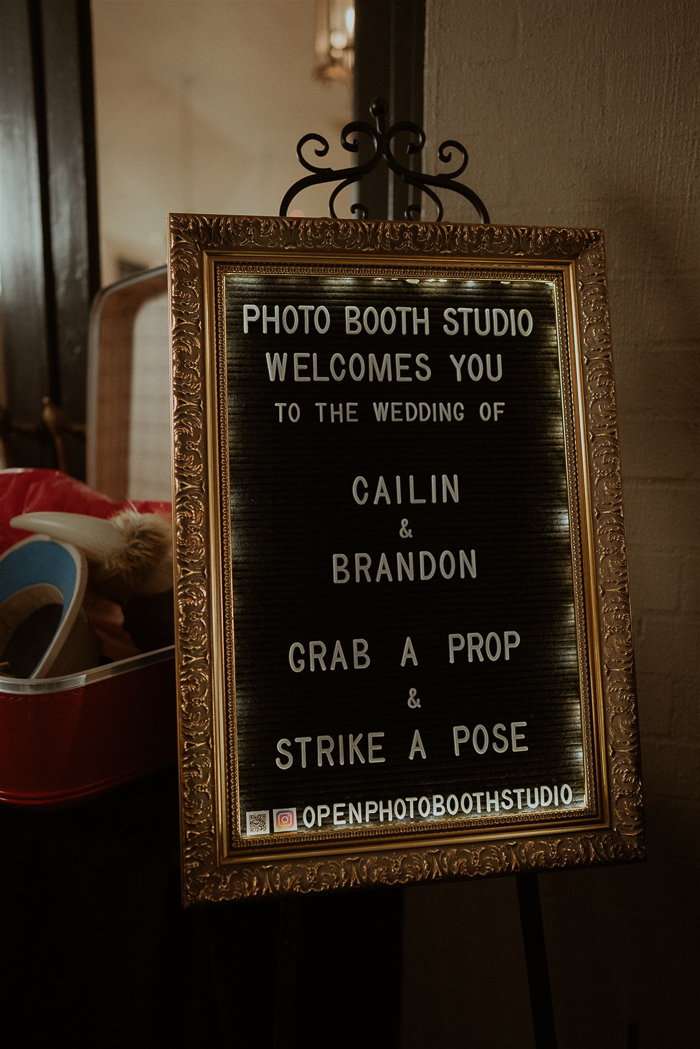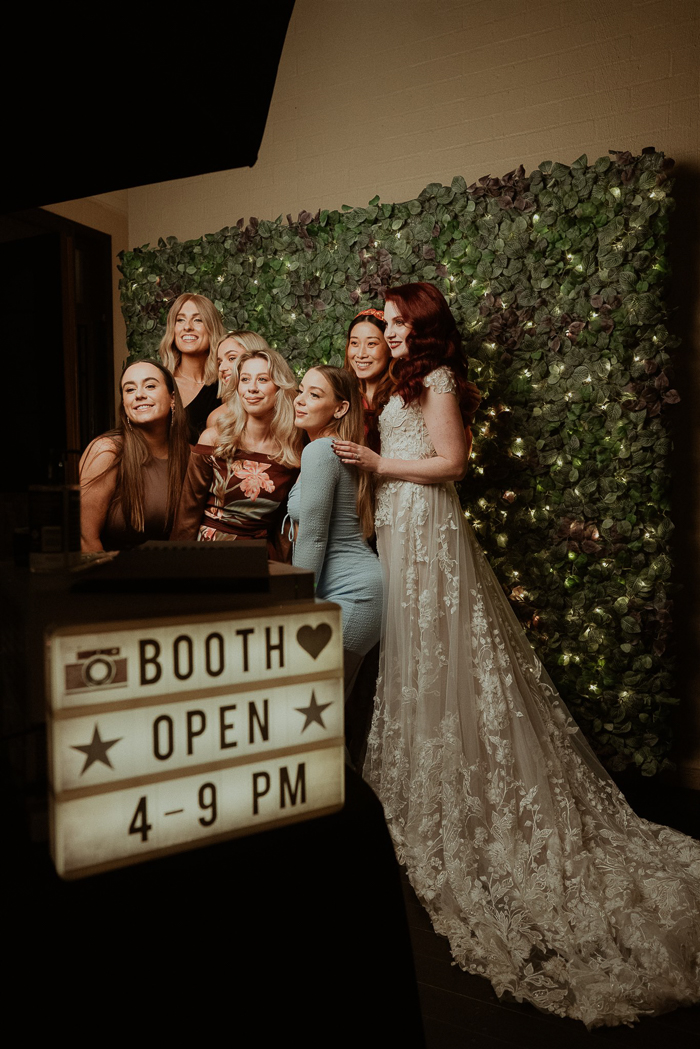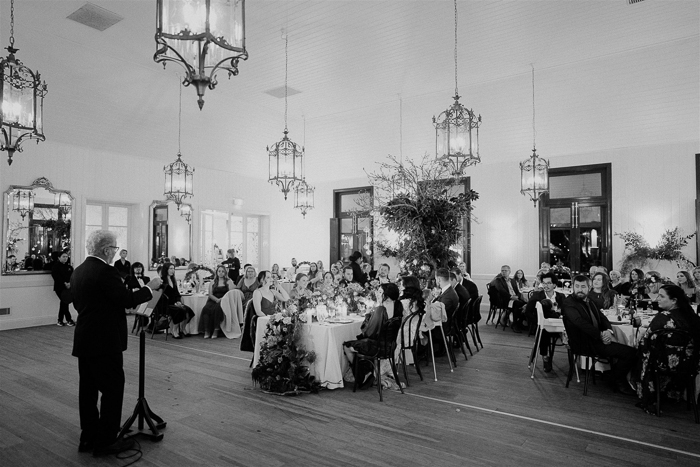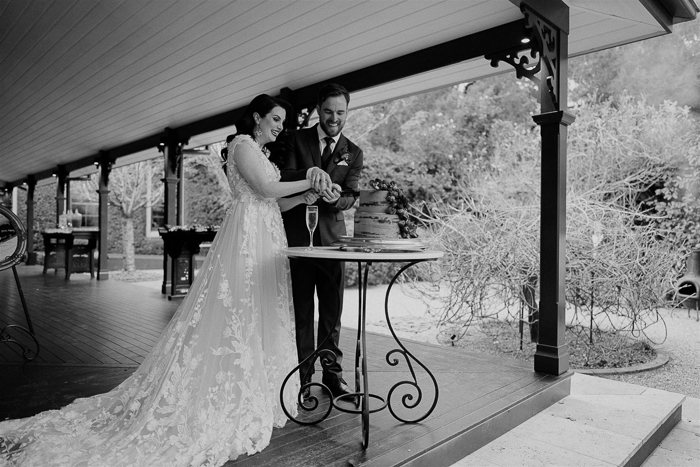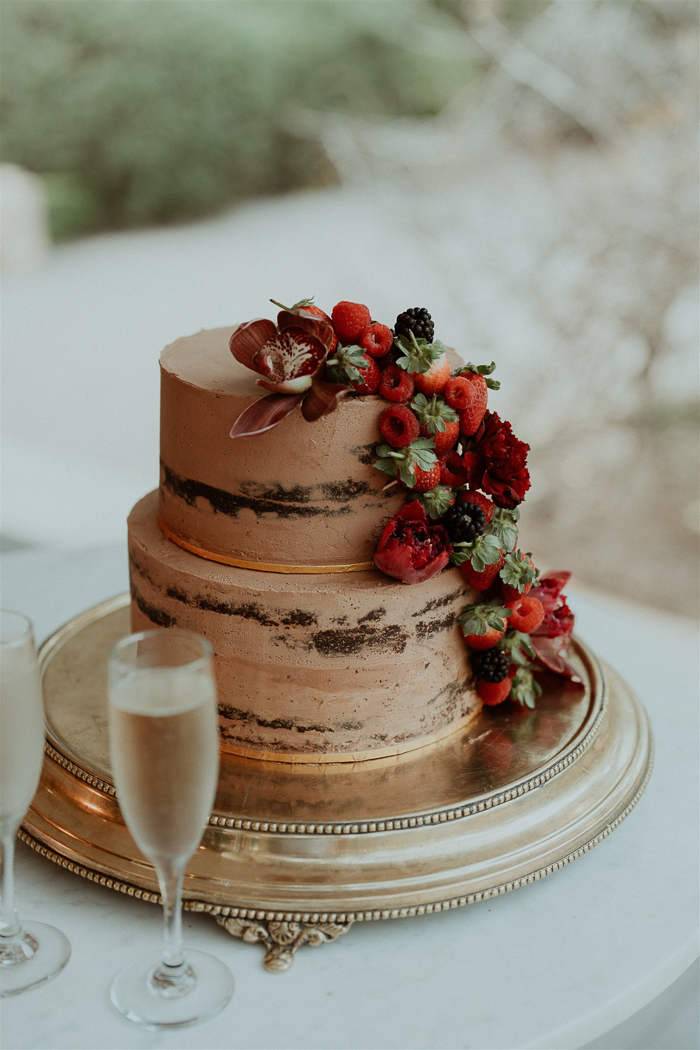 Recommended Reading: Everything You Should Know About Your Wedding Cake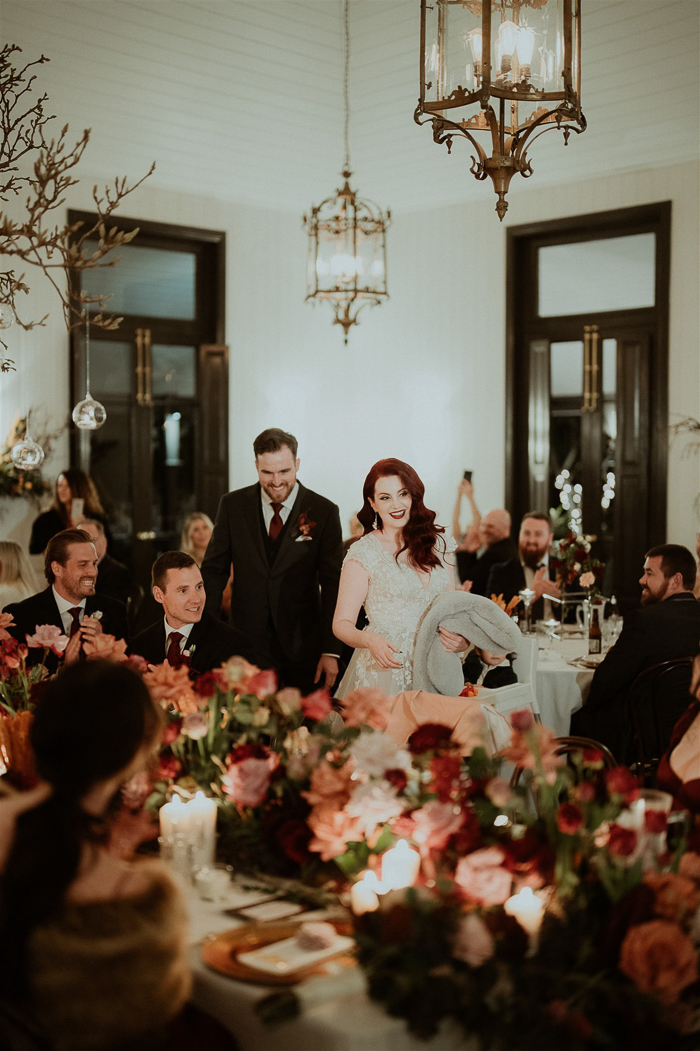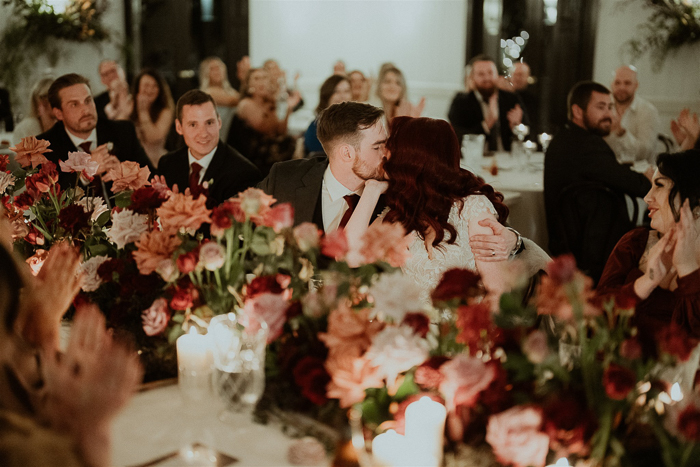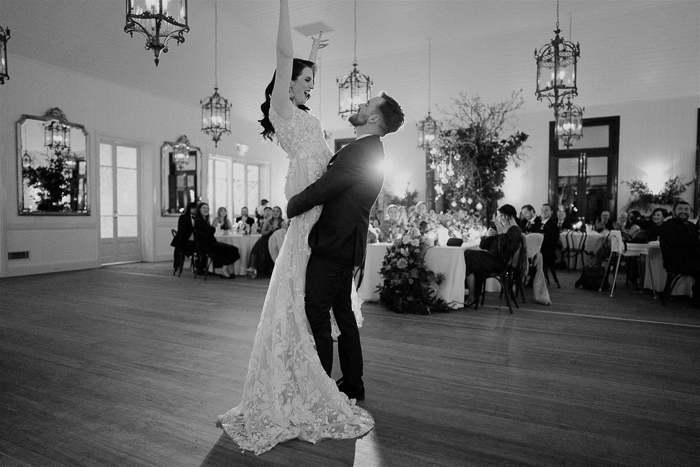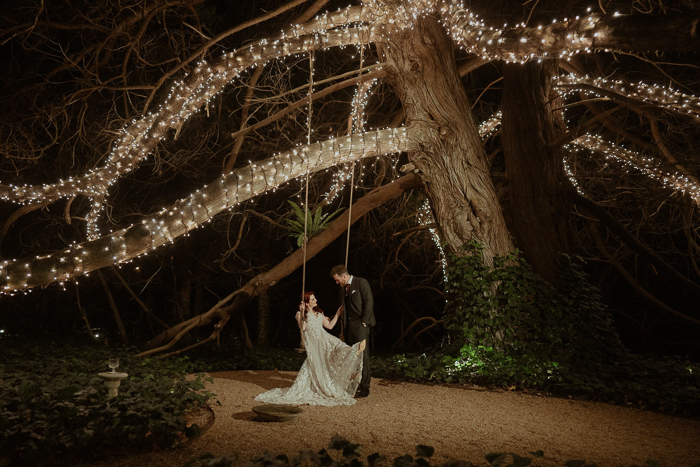 Congratulations to Cailin and Brandon on their intimate and romantic woodland Jaspers Berry wedding. And a special thank you to Olguin Photography for capturing all the dreamy details that couples can use for inspiration.
A critical lesson from this couple is that even if you plan your wedding well, there might still be surprises. That's why having a group of experts with you is really important. This way, you know you're in good hands no matter what happens. If you need help finding your team, explore our directory of the world's best wedding professionals. And bring your dream day to life with confidence!