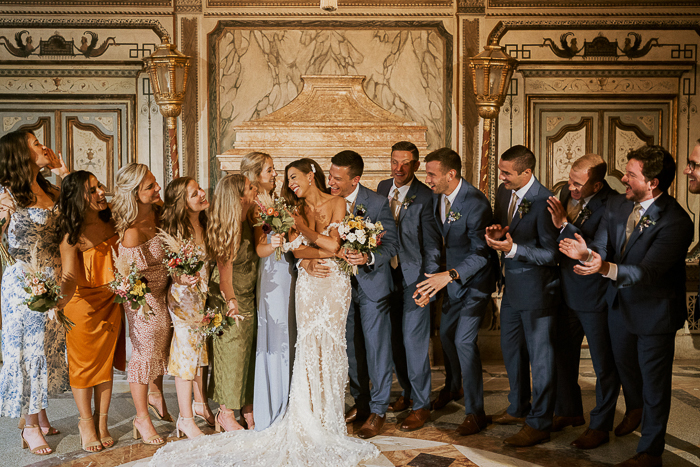 While a torrential downpour might not have been what Danielle and Andrew were hoping for on their special day, not even the severe weather could stop them from saying their "I dos" and celebrating with their closest loved ones. Their stormy garden wedding proves that embracing unexpected events and rolling with the punches can lead to the best memories and seriously gorgeous rainy day portraits.
The pair originally planned an outdoor sunset ceremony but moved it to the glass-enclosed courtyard of the Vizcaya Museum and Gardens. Between the Italian Renaissance-inspired landscaping and architecture, the ornate stone columns and fountains, and the romantic billowing floral arrangements, the last-minute change worked out perfectly because their ceremony was nothing short of spectacular.
The celebration continued at their tented garden reception with stunning evening bayfront views. Featuring tablescapes filled with airy florals, foraged foliage, and candles in glass sleeves, they dined under a canopy of string lights, hanging overgrown greenery, and delicate flowers. Even in less-than-ideal conditions, the couple was able to focus on what their day was really all about and had the best time with the people they love the most. Keep scrolling to see every beautiful moment captured by Michelle Gonzalez Photos.
The Couple:
Danielle and Andrew
The Wedding:
Vizcaya Museum & Gardens, Miami, Florida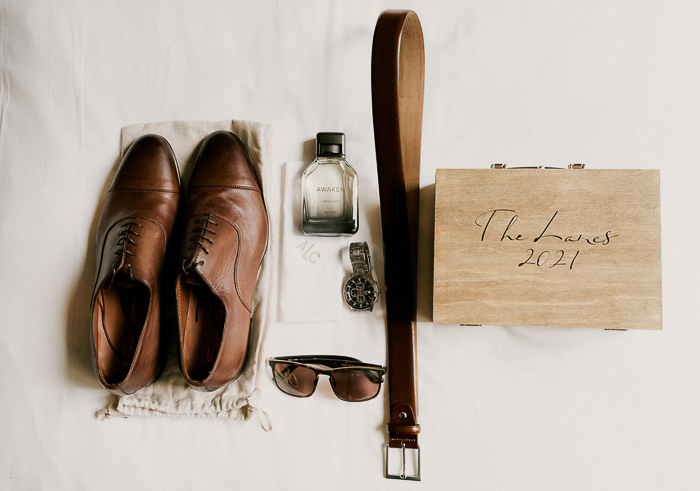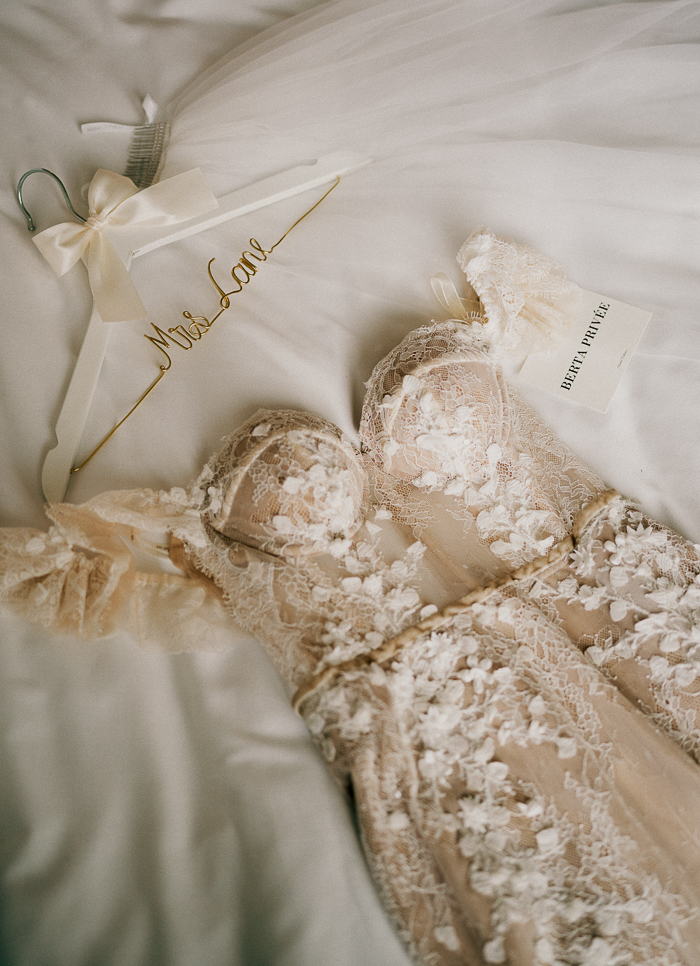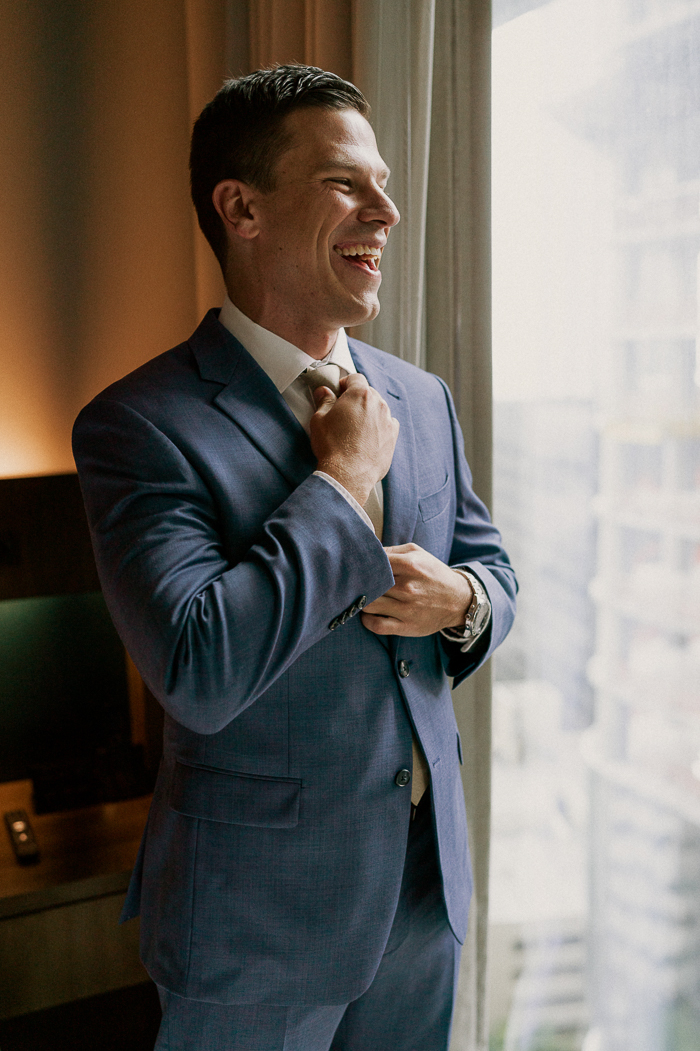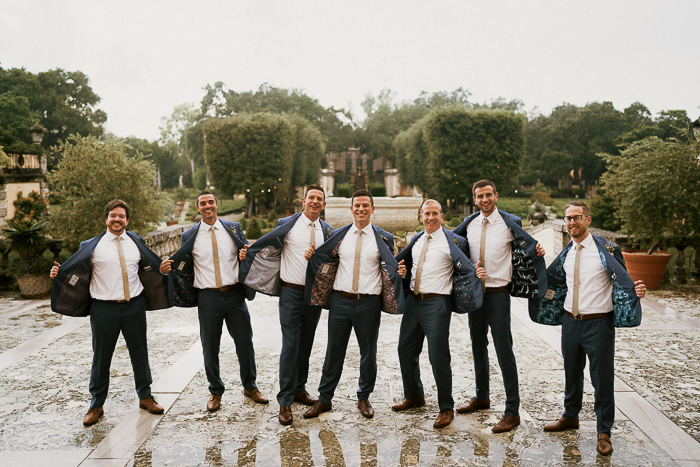 Embracing Unforeseen Changes During Their Stormy Garden Wedding
As with any wedding, there is the wedding you plan for and the wedding that ensues. We had planned for an outdoor ceremony during sunset on a stone lookout point, followed by a whimsical cocktail party with games in the gardens and dinner alongside Biscayne Bay. Instead, with flood warnings on everyone's phones and thunder ringing overhead, we had our ceremony and cocktail party inside the villa's safety. Despite multiple changes in plans and weather conditions, there was never a point in the day where Andy and I were not in lockstep on the plan, and we truly never were perturbed by the rapidly changing plans. We did not let the vision of what we had originally planned get in the way of what was truly important—saying our vows to each other and celebrating with our closest friends and family. It was just another reminder of how compatible we were as a couple.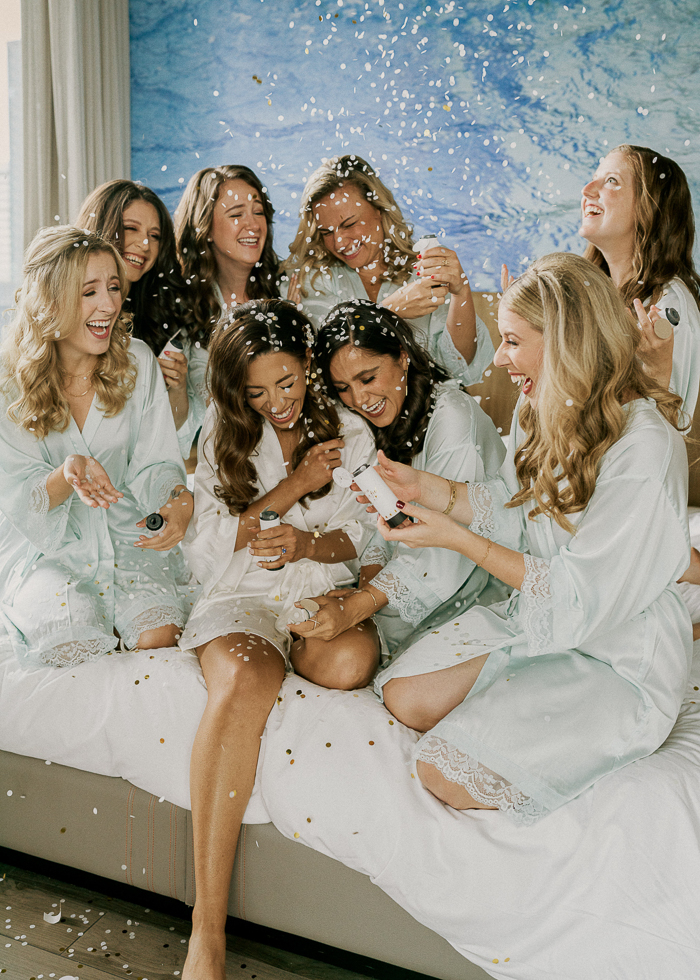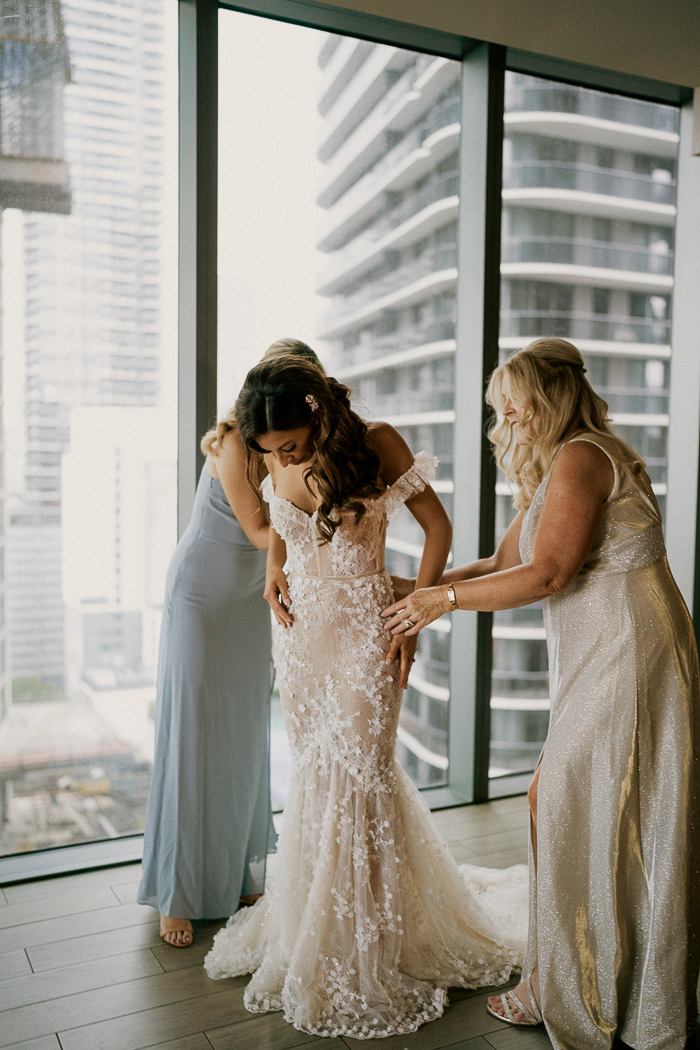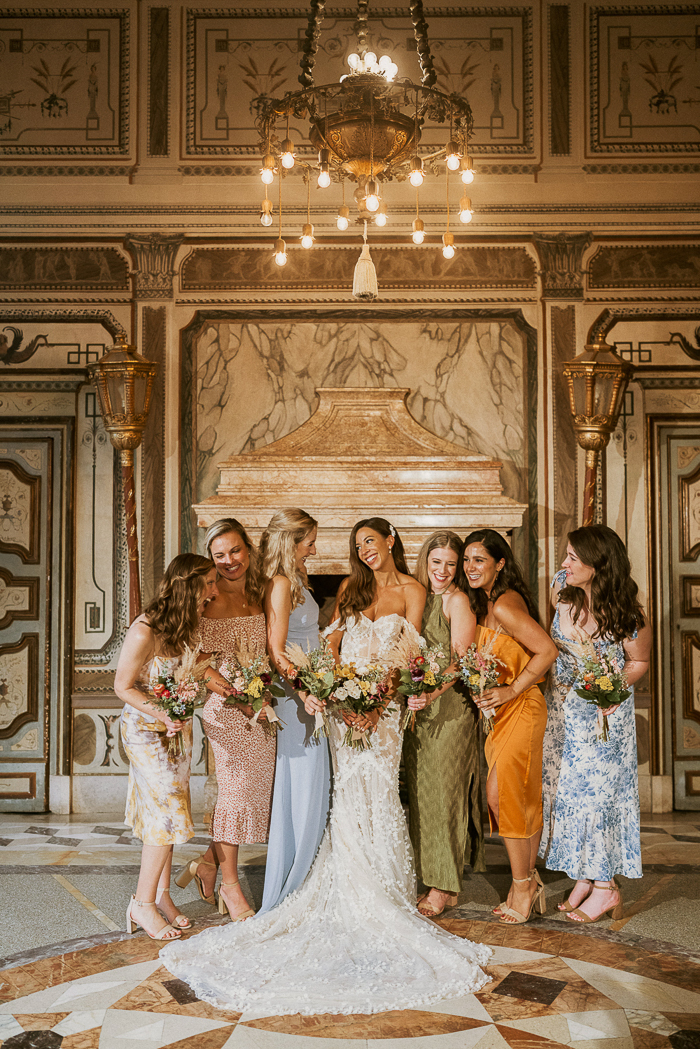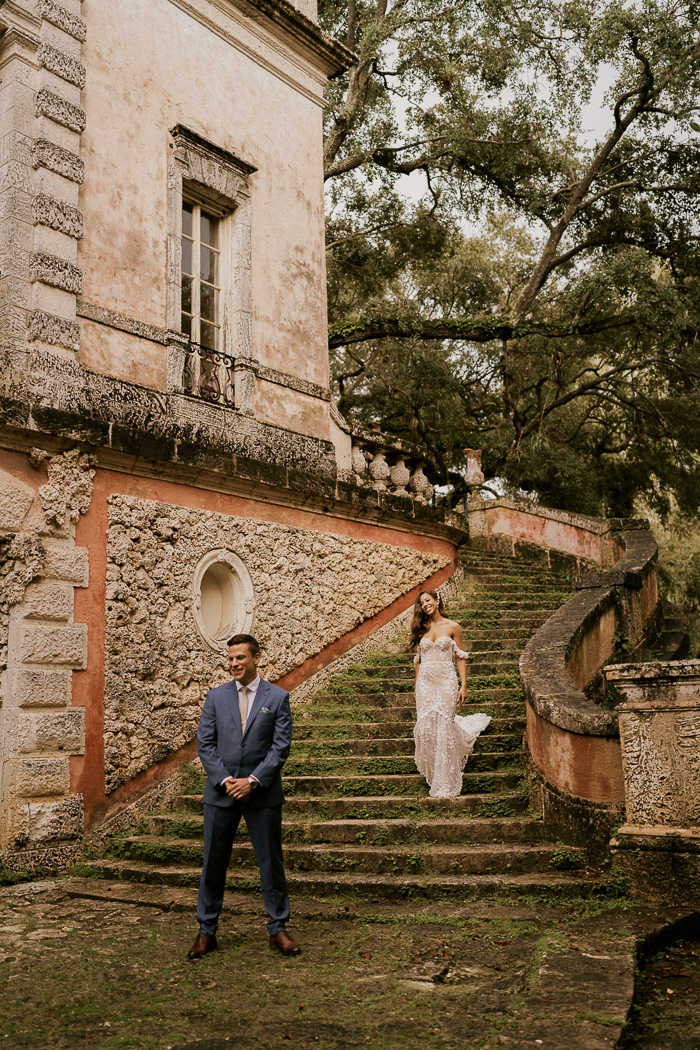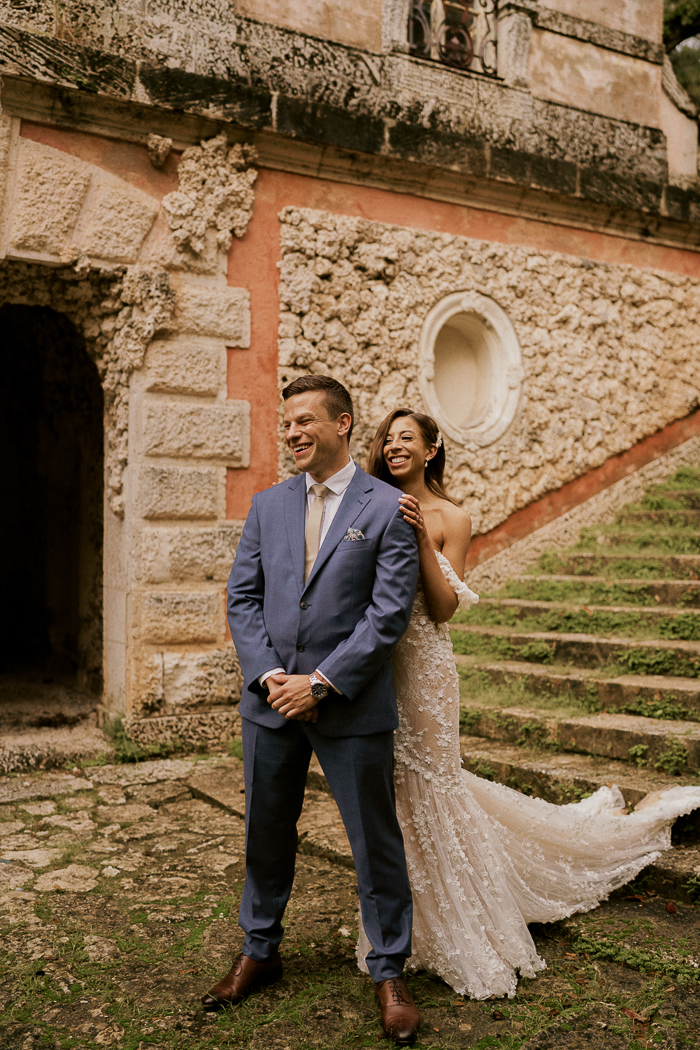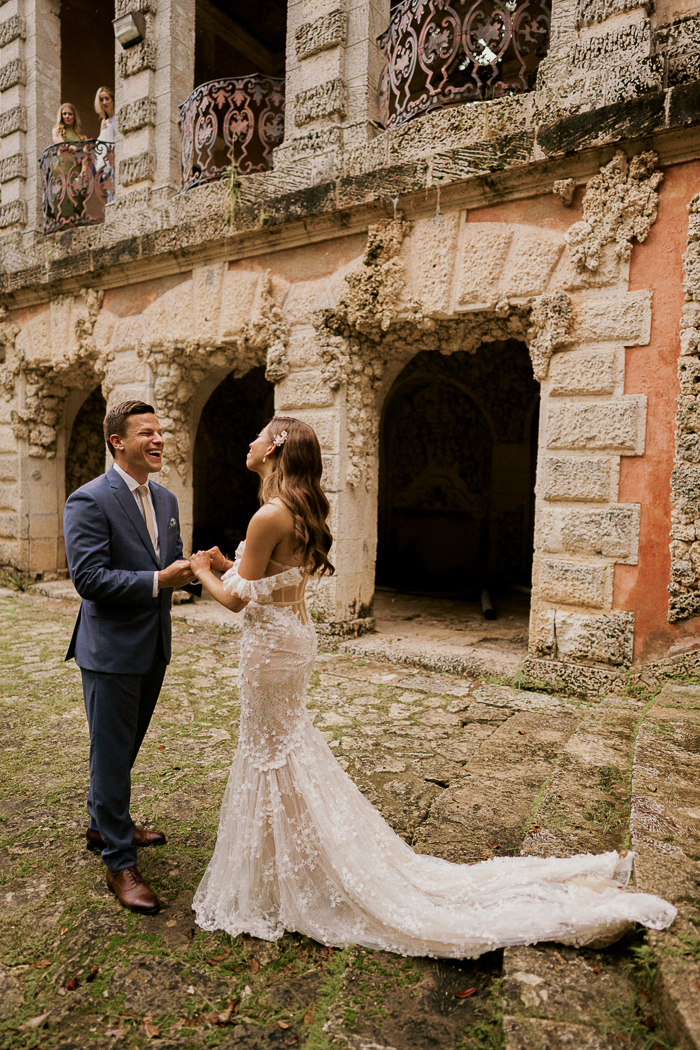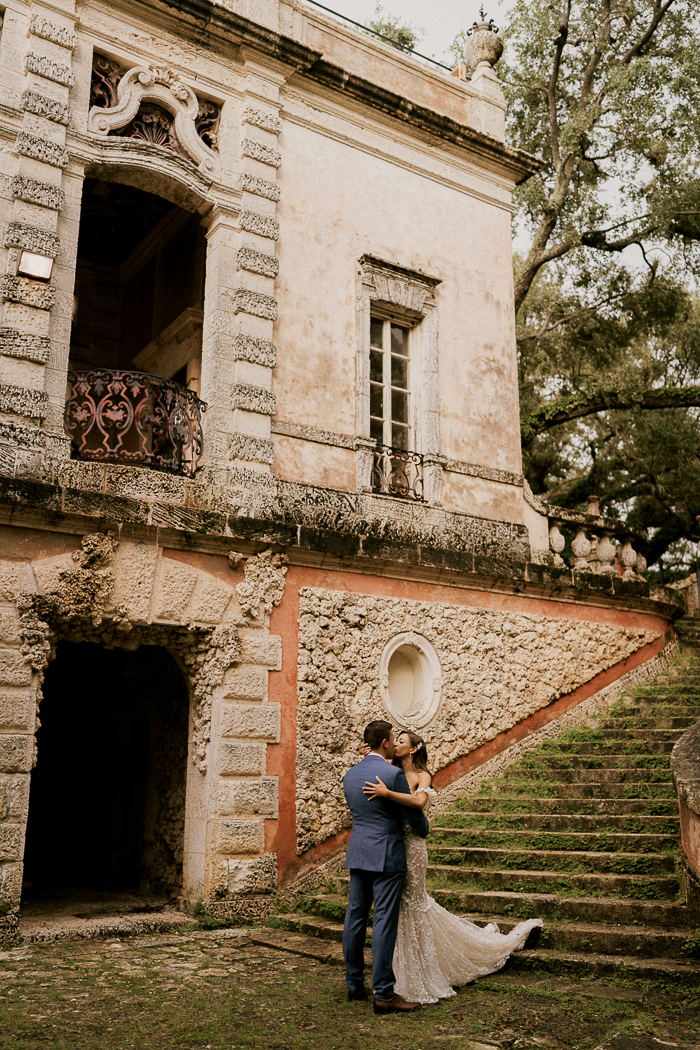 The Most Memorable Part Of Their Stormy Garden Wedding
September in Miami is hurricane season, and it quickly became apparent we were in for a heavy storm. Sure enough, our wedding planner, Adriana of The Creative's Loft, called to inform us that the garden mound where we had planned to hold our ceremony was completely wet. The gardens had streams of water flowing through them, and we would need to enact "Plan B" and hold the ceremony and cocktail hour within the atrium of the Vizcaya Museum and Gardens. She also advised that we have our photos taken at the hotel, as the entire garden area had flooded. I remember getting a call from Andy, and after a quick discussion, we agreed the rain was not going to hold us back. With one hand under my dress and another holding an umbrella, we did our first look behind a beautiful Mediterranean-styled arch and curved staircase. For the next hour, Andy and I jumped over puddles. He even hoisted me over a small stream, so we could explore and take pictures throughout the venue. Though my hair did not fully stand up to the rain, it was 100% worth it!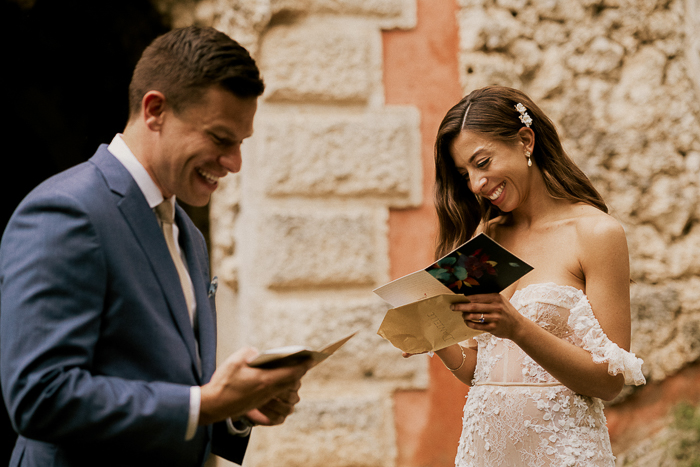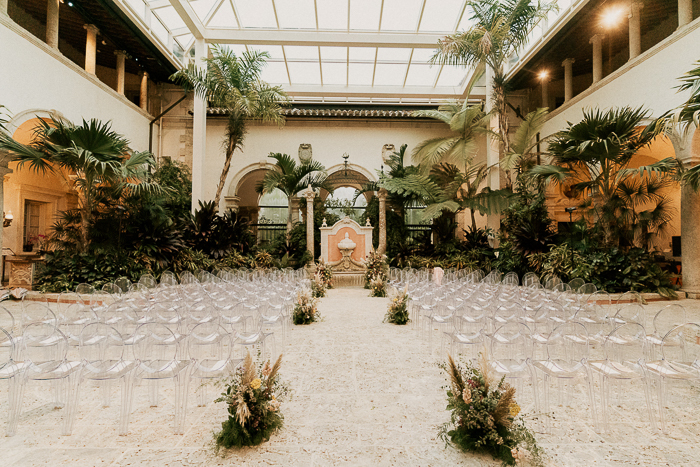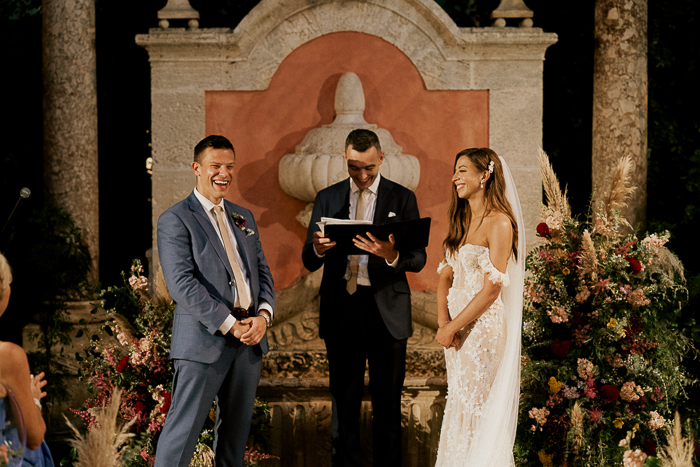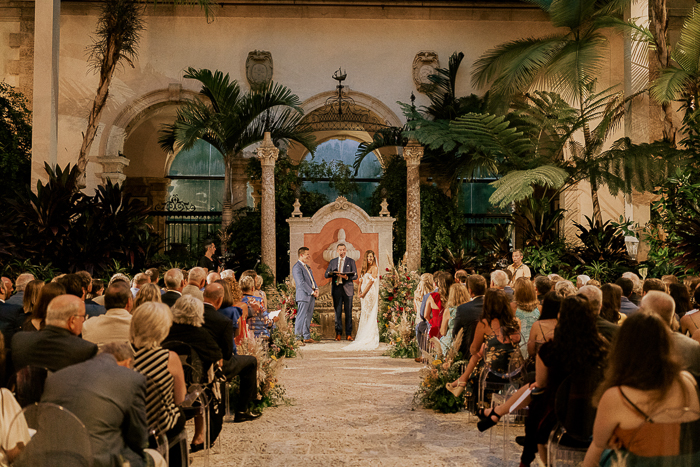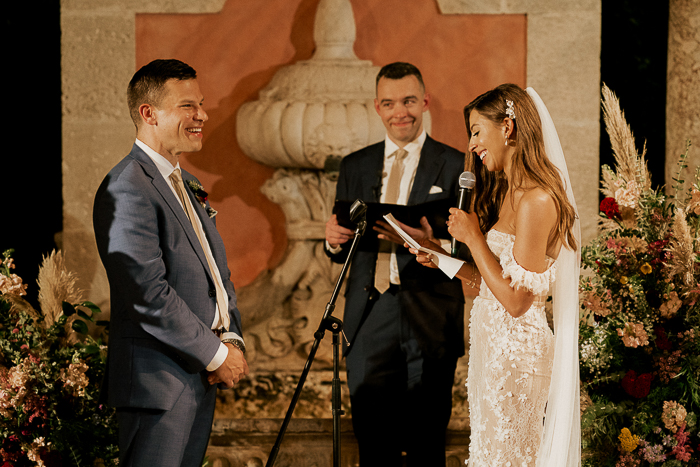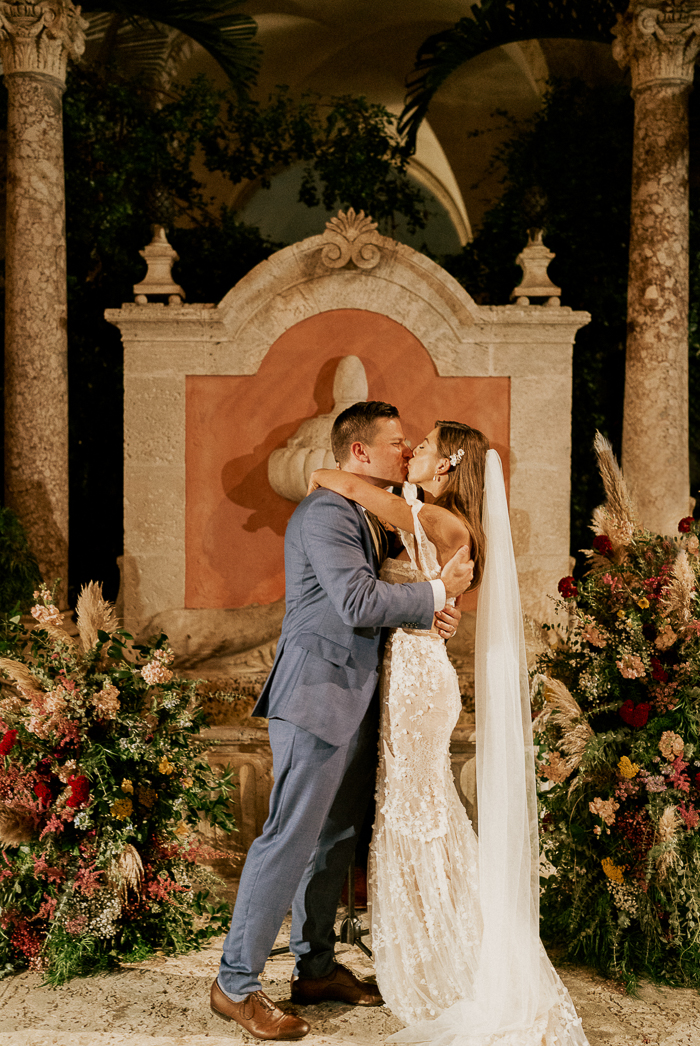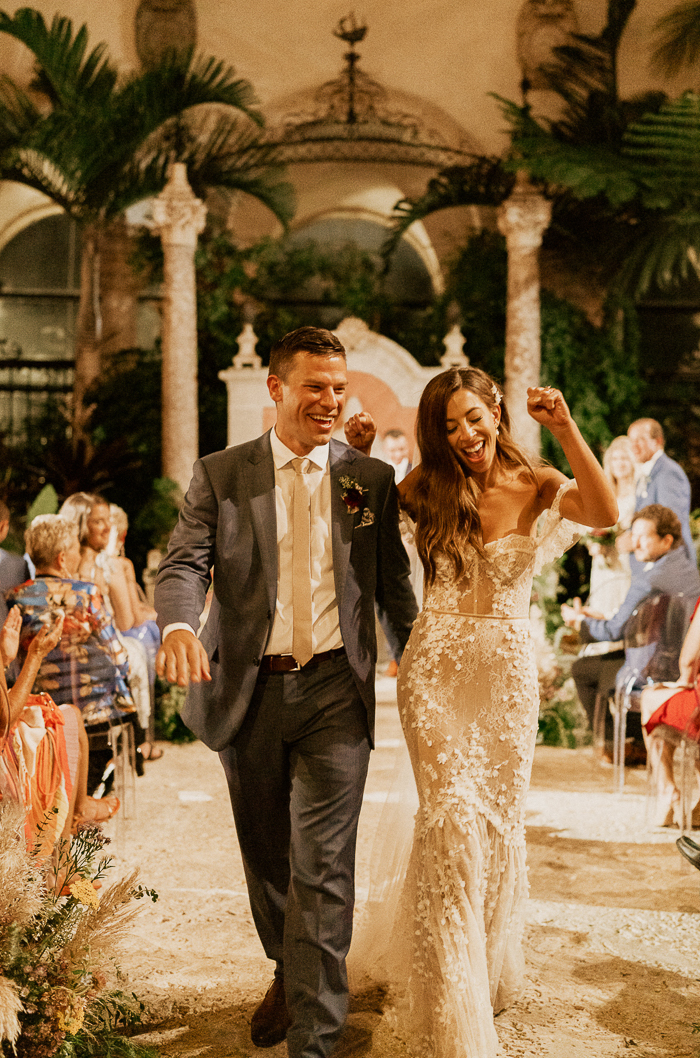 Lightning Flashes During The Ceremony Caught On Video
As we were reading our vows during the ceremony, you could see intermittent lightning flashing through the glass ceiling. As Andy entered the second half of his vows, a strong crack of thunder echoed throughout the atrium. Everyone was startled, and it added an element of mystery and magic to the ceremony that we could never have imagined. I will never forget those moments, and thankfully, it was all captured on video!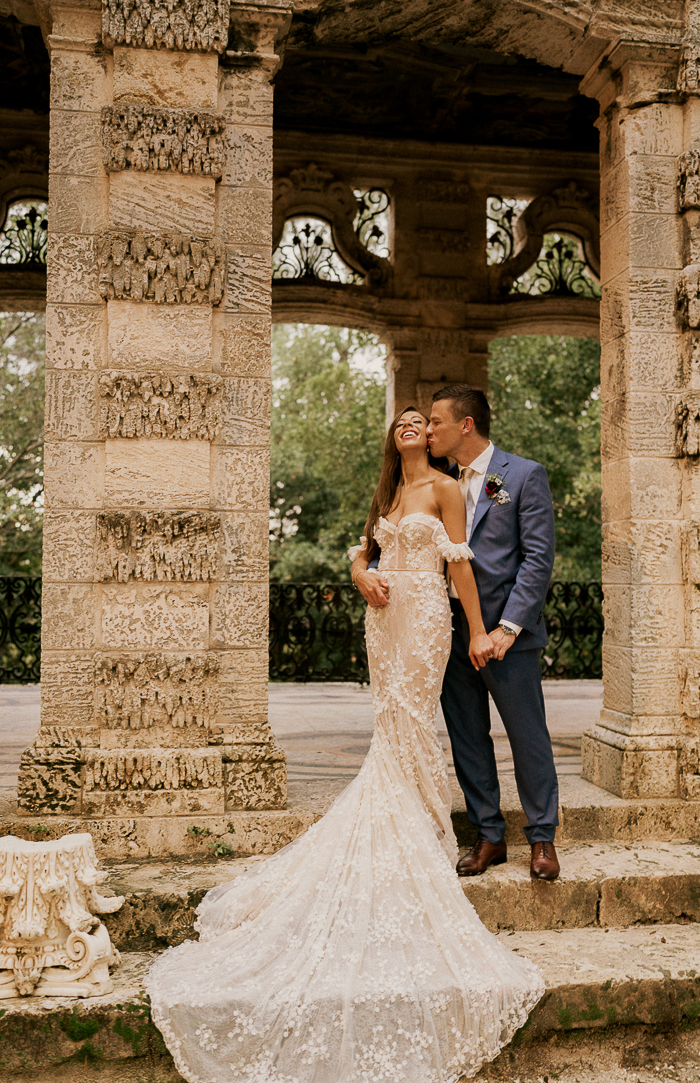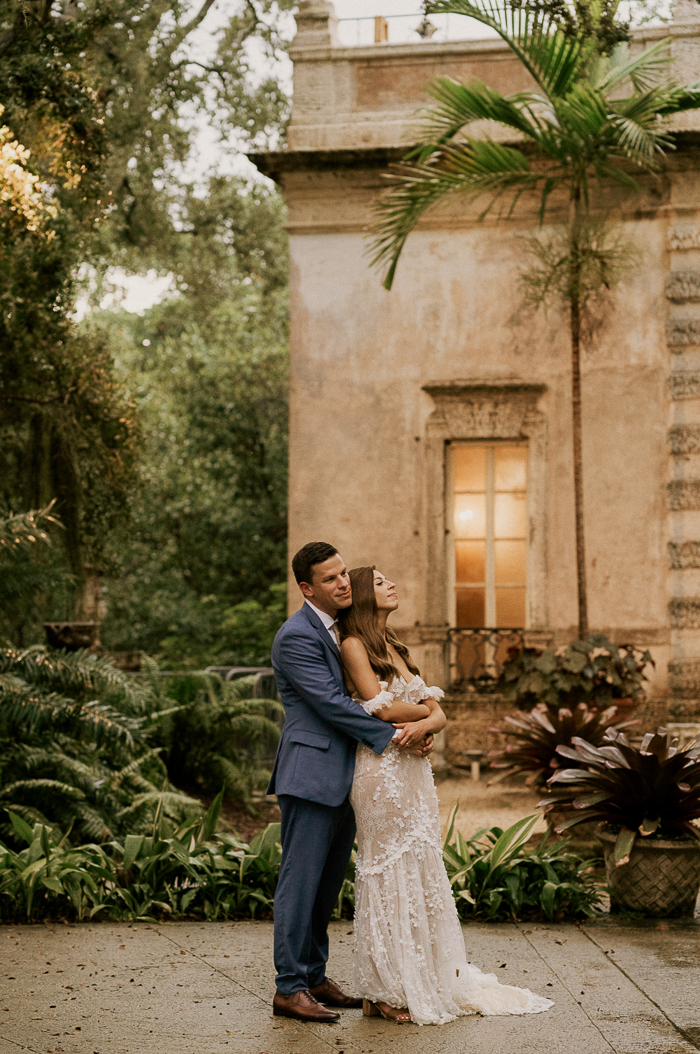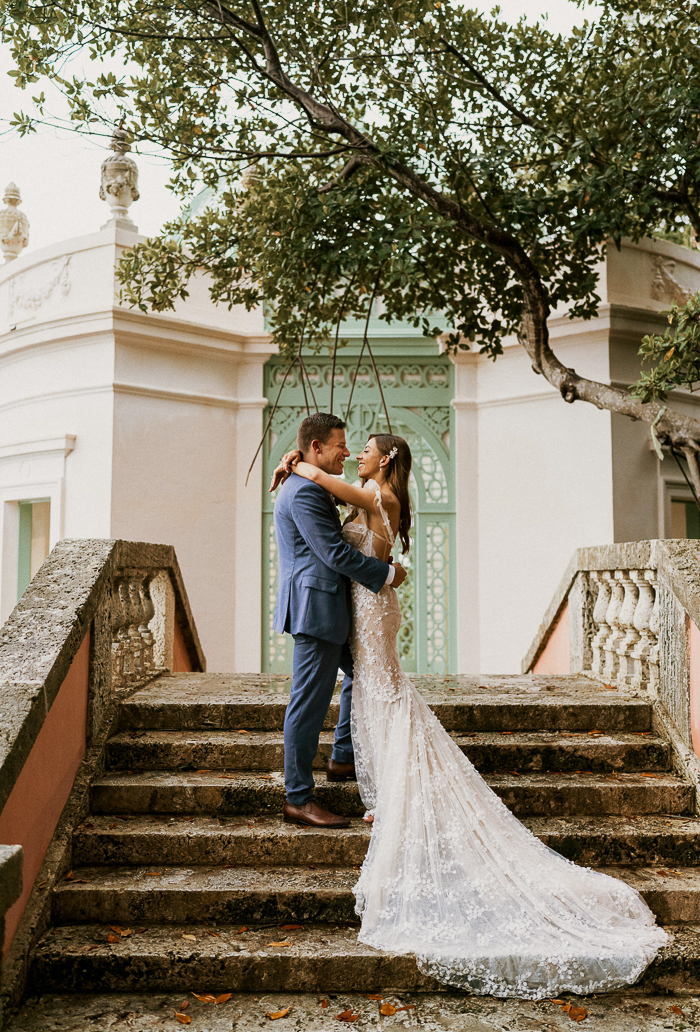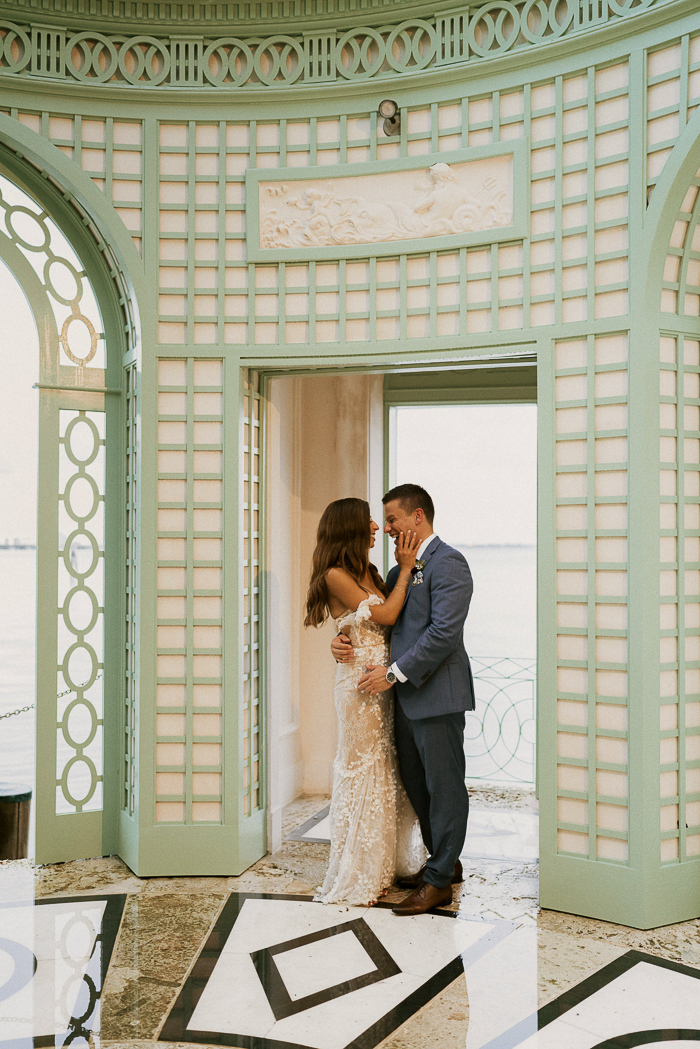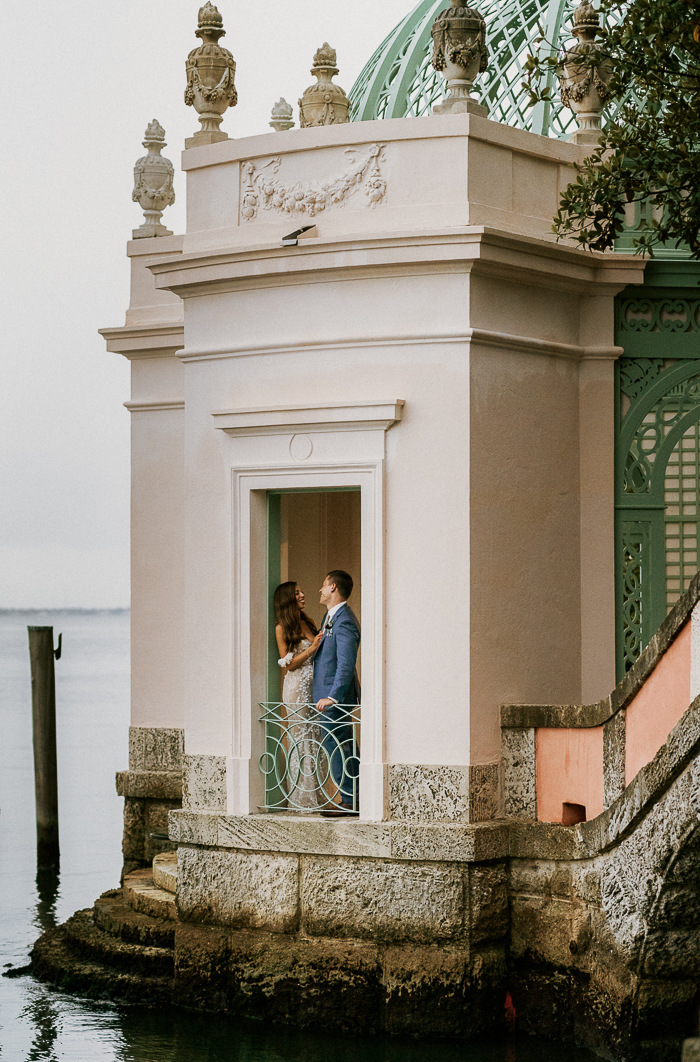 A Miami Nightlife-Inspired Reception
Miami has a vibrant nightlife culture, and we wanted to capture that during our reception. As a result, we had various surprises to keep the guests engaged. We had a mobile photo booth where people could instantly send the photos to Instagram or their phone. We also had a Cuban cigar rolling station where guests could get a personally rolled cigar to enjoy or take home. Our favorite surprise came later in the night. Early in the wedding planning process, we envisioned bringing together a live band with a DJ. We learned our DJ knew a band called The Hornies, a trio of saxophone, trumpet, and trombone. After everyone had been dancing for about half an hour and the crowd was starting to get going, the band came out of nowhere and started playing the song "Intoxicated" by Martin Solveig & GTA. Rather than supply them with a stage, we had them mix with the crowd, and our guests loved this interaction with the musicians.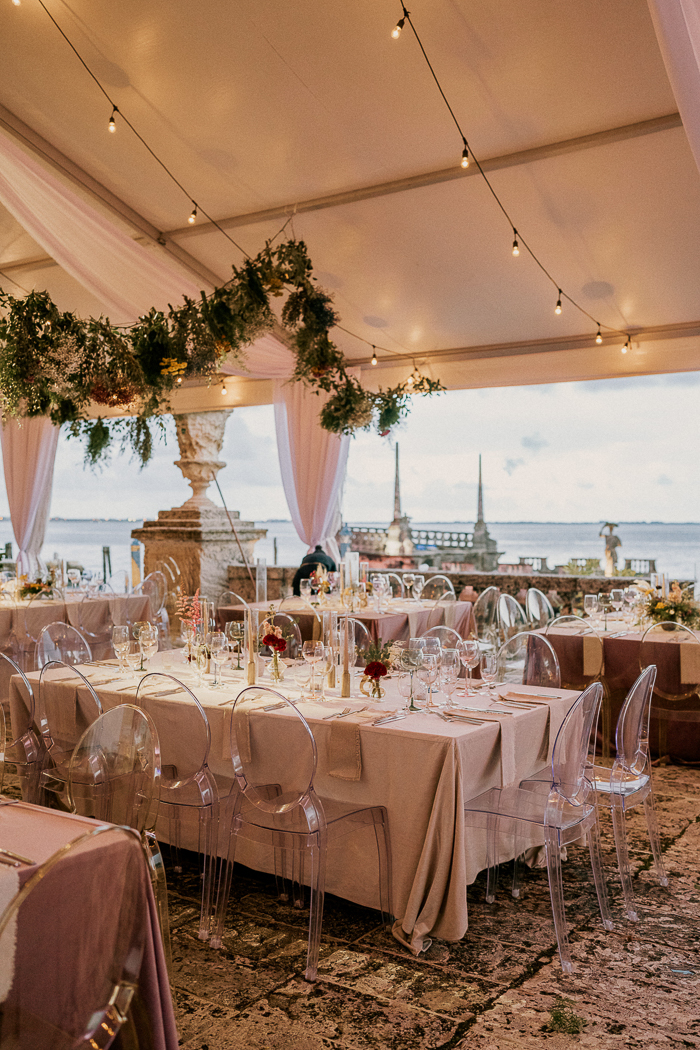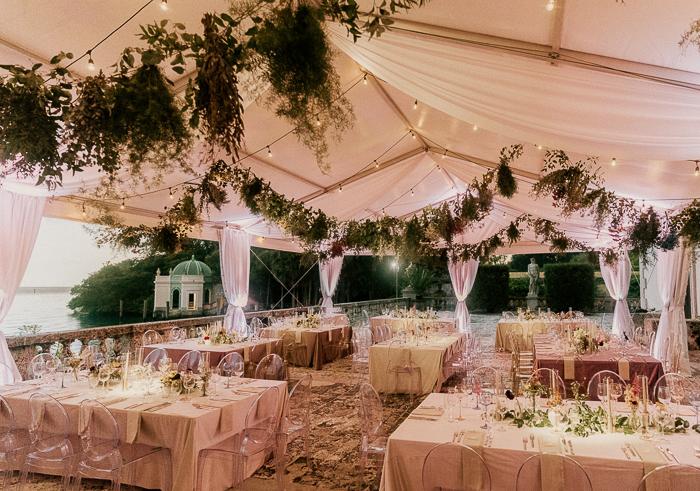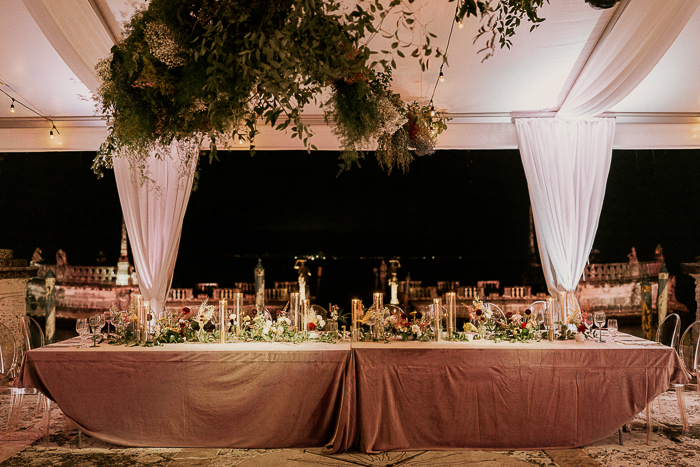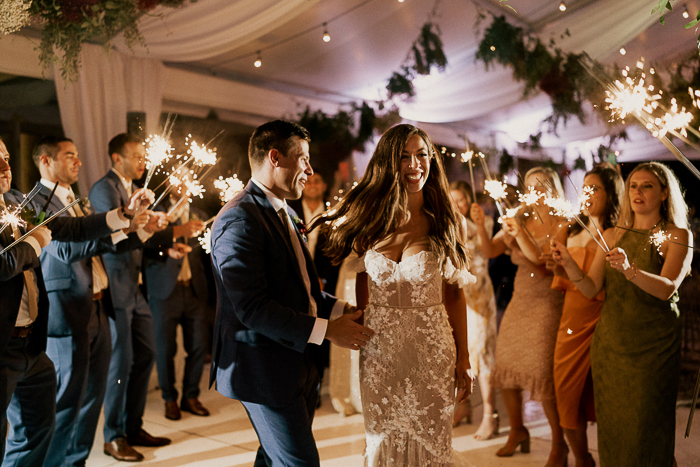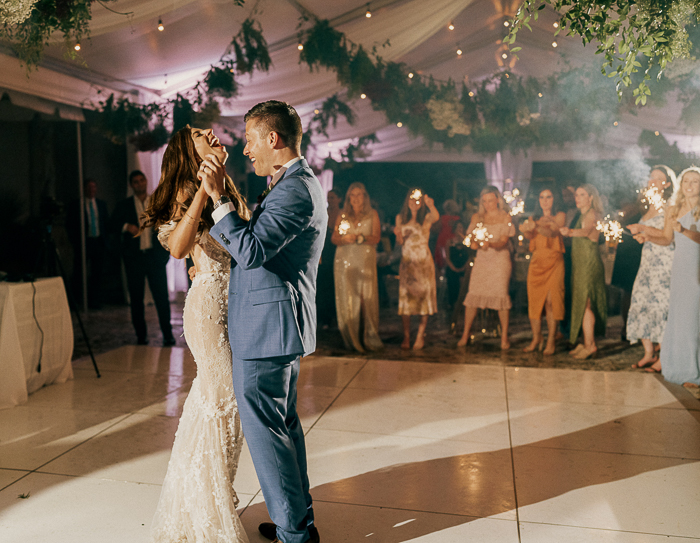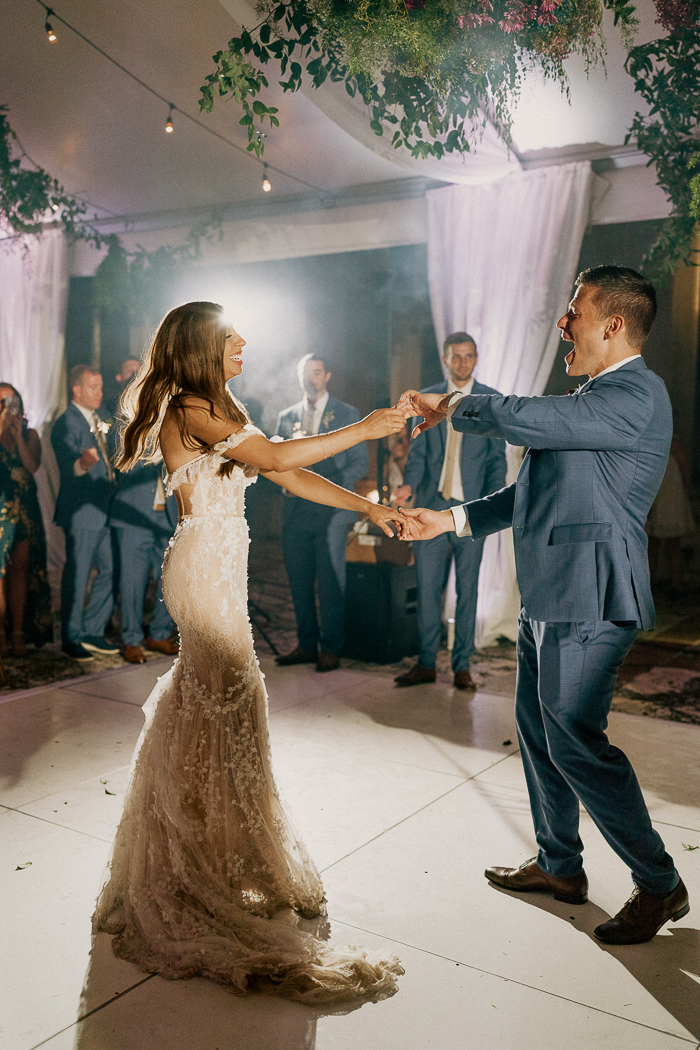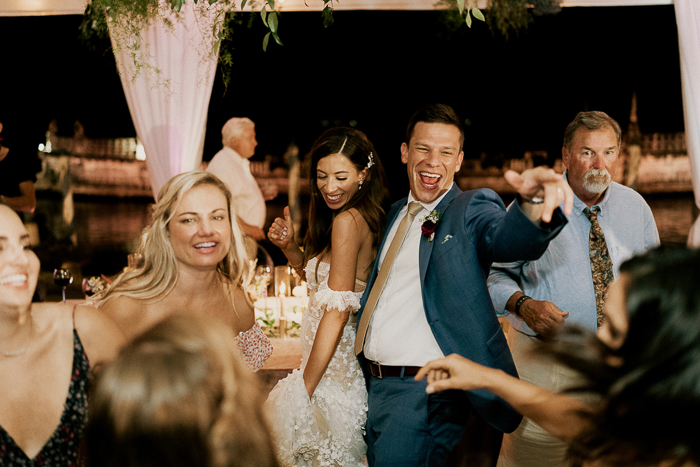 Congratulations to Danielle and Andrew on their elegant and stormy garden wedding. And big thanks to Michelle Gonzalez Photos for capturing all those magical moments throughout their special day. We're so thankful that Junebug member The Creative's Loft was there to help them make their dream day come to life. To see more of the incredible weddings they've planned, check out their profile in our directory of wedding planners from around the world!
The truth is, no matter how well you plan, life's full of surprises, and your wedding day is no exception. But it doesn't have to ruin your day of celebration and love. Remember that your professional wedding team is there to support you and they are equipped to deal with the unexpected.