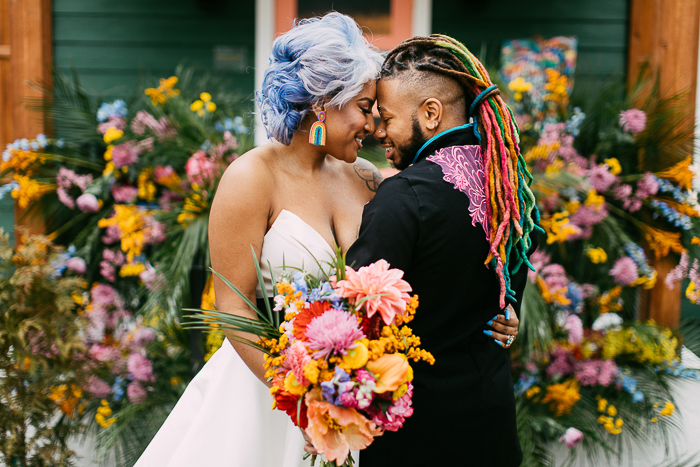 With a bold color palette, show-stopping vibrant florals, and whimsical details, this micro wedding inspiration has the full rainbow experience, and the vibe is off the charts! Deeply moved by Kelly Ginn Photography's positivity and love for rainbows, Southern Sparkle Weddings and a visionary team of professionals created this styled shoot to inspire couples and wedding professionals to look forward with hope even during uncertain times.
Taking to heart the quote "there's no rainbow without the rain," the team used lots of color and texture, which tied into the eclectic design of Brooxie's House perfectly. For the romantic porch ceremony, bold, lush florals created by Southern Sparkle Florals framed the couple, while a rainbow "oh happy day" sign was the perfect accent decor. The backyard reception featured a towering floral installation, a unique tablescape of iridescent settings, colorful taper candles in glass cylinders, and chargers made of real flowers. Not to mention the outdoor lounge with repurposed florals and decor, which was another fun addition to the celebration.
From the colorful signature drinks and charcuterie board to the bride's rainbow accessories and the groom's jacket with hot pink lace appliques—every detail was well-thought-out and beautiful. If you want to use every color under the sun for your big day, this rainbow micro wedding is for you. Kelly Ginn Photography captured the energy of this intimate soiree so perfectly that we're sure you're going to want to save it for later.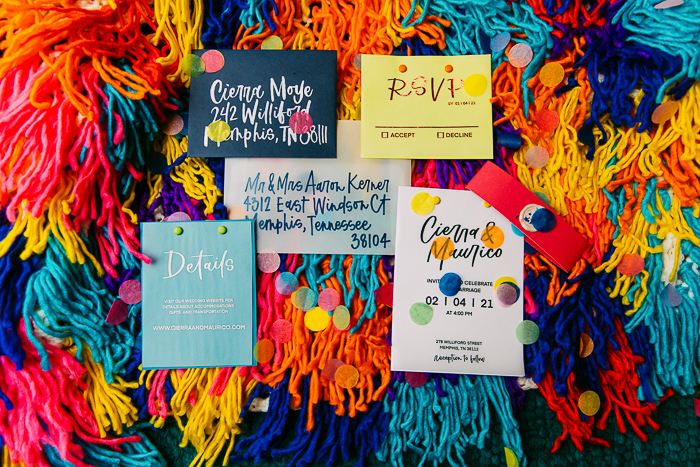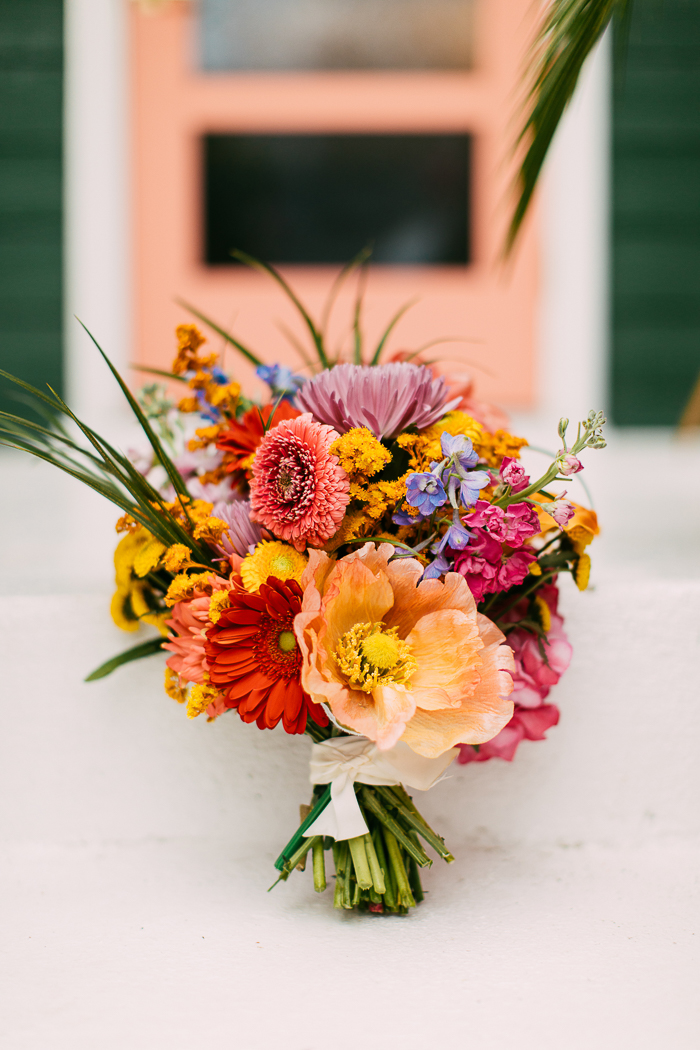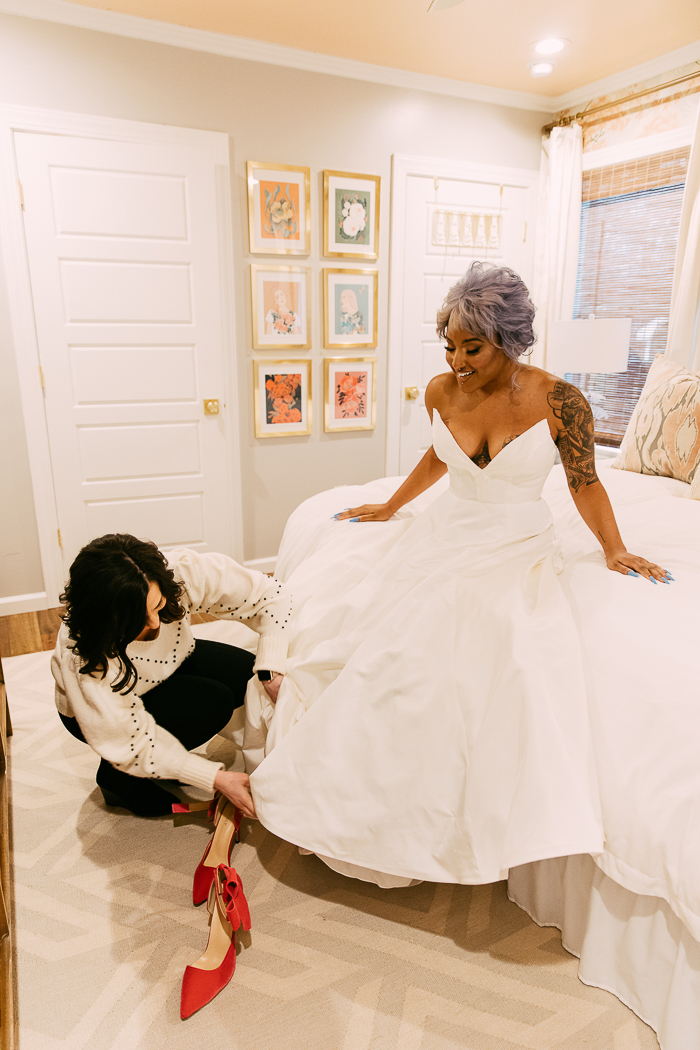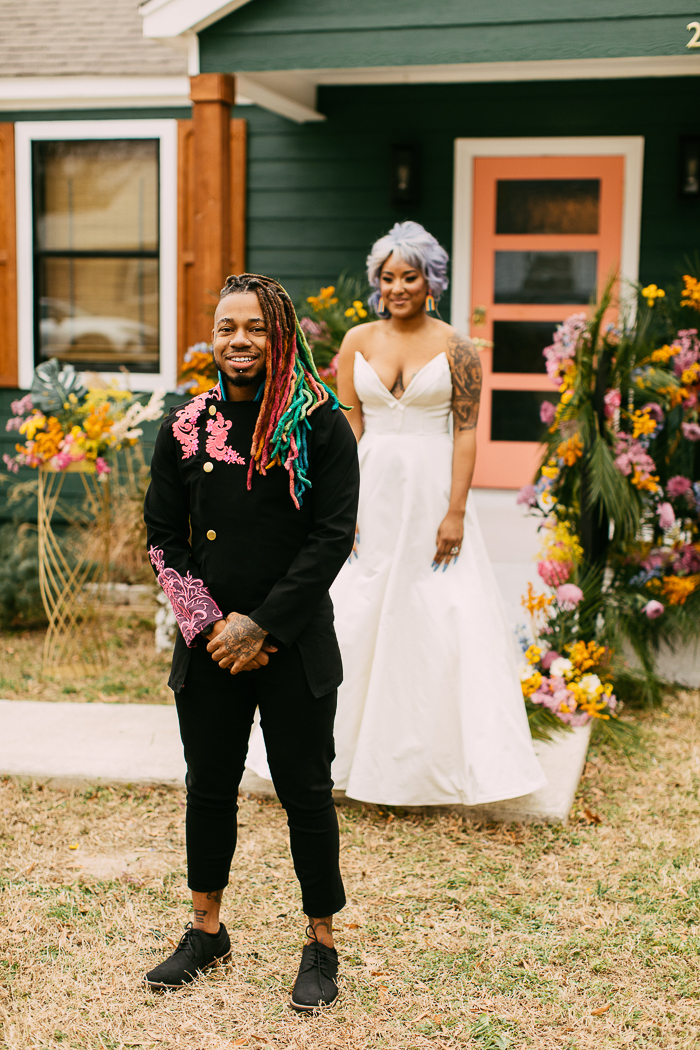 The Planner's Inspiration Behind This Colorful Styled Shoot
My inspiration behind the design for the photo shoot was the photographer, Kelly Ginn Photography. Her branding and who she is are personally my inspiration. She's one of the most positive people you will ever meet. She has a love of bright colors and rainbows. She understands that there are hardships in life—and 2020 was one big hardship for everyone—but without the rain, there are no rainbows. So I took this as my inspiration. To inspire couples and wedding industry pros to tough out the rain and the storms of what we are going through and know that on the other side of this is beauty, happiness, and of course, rainbows.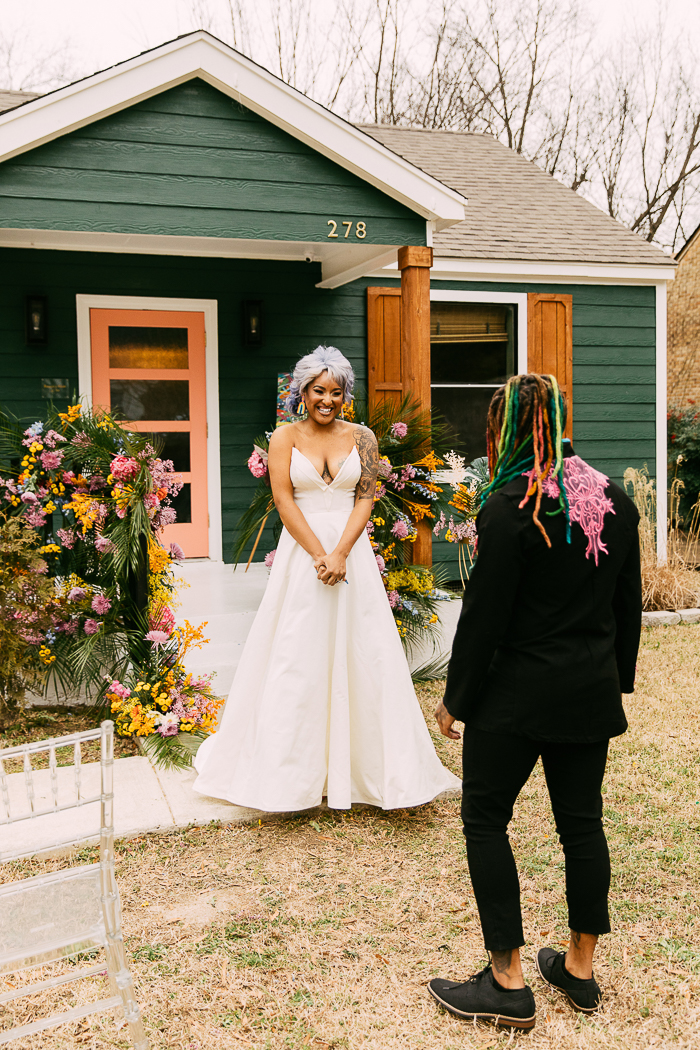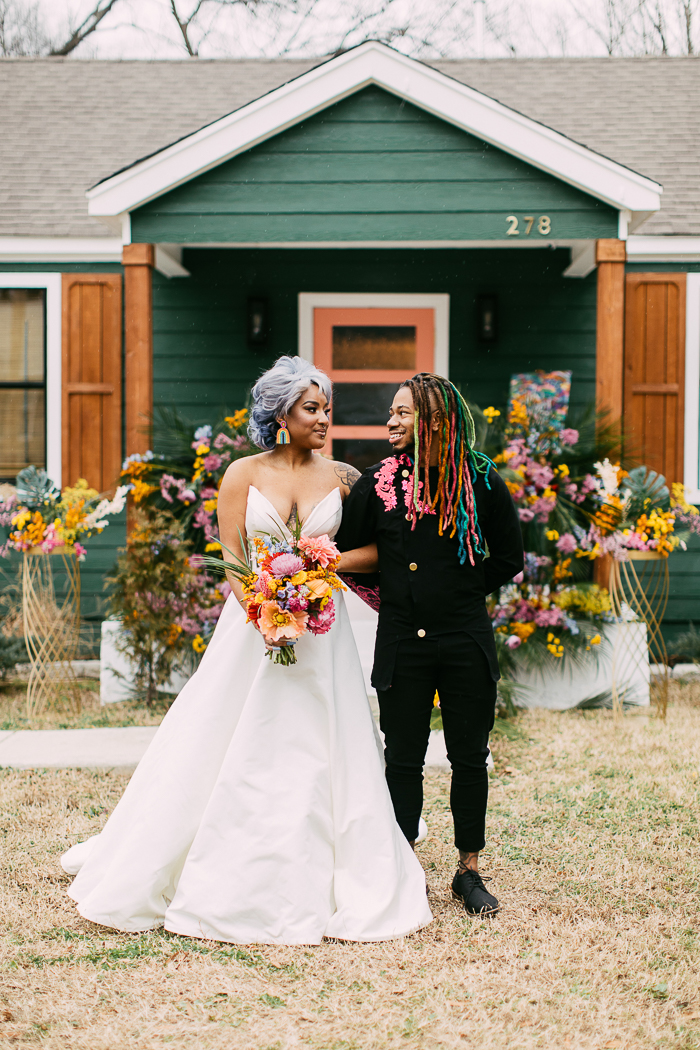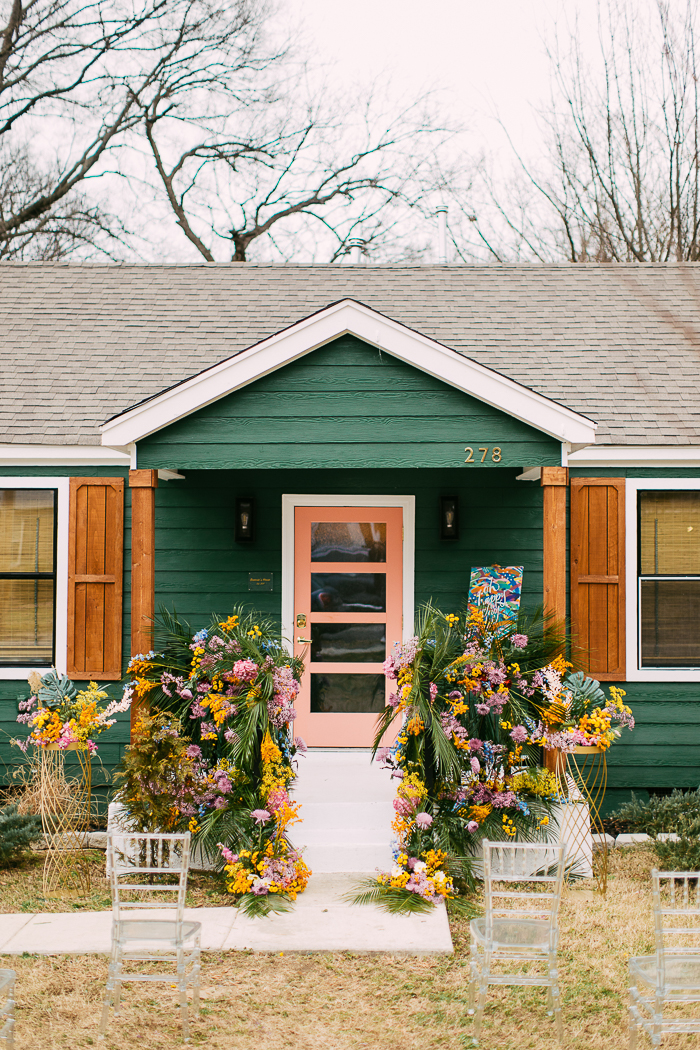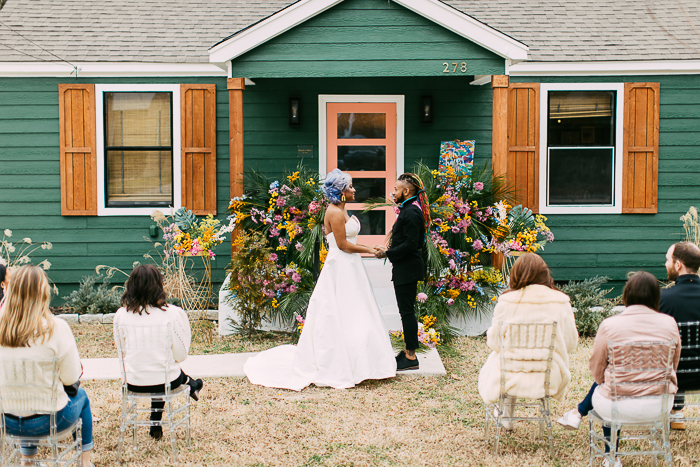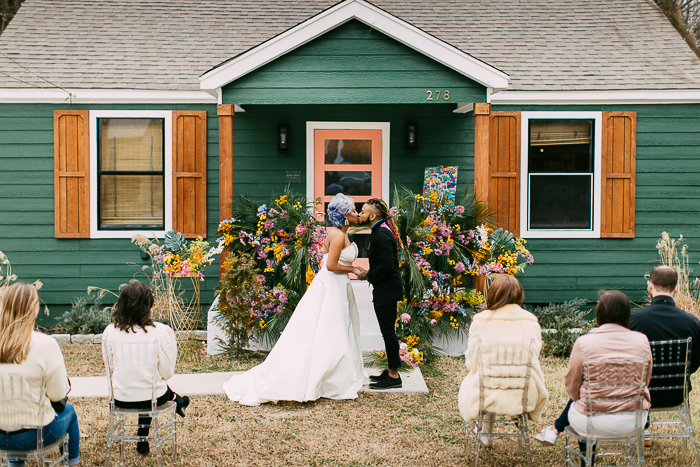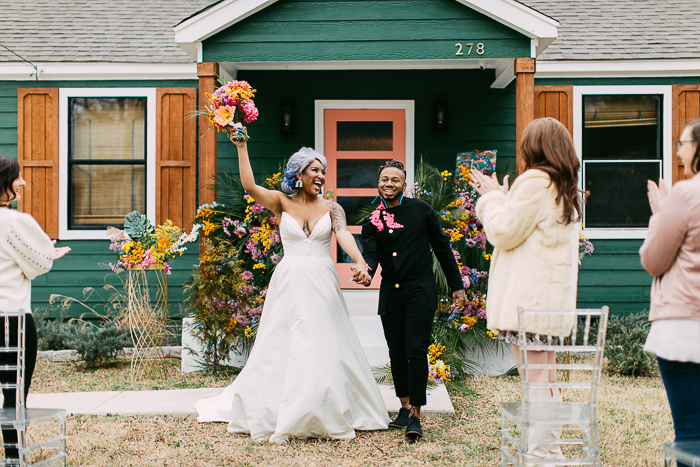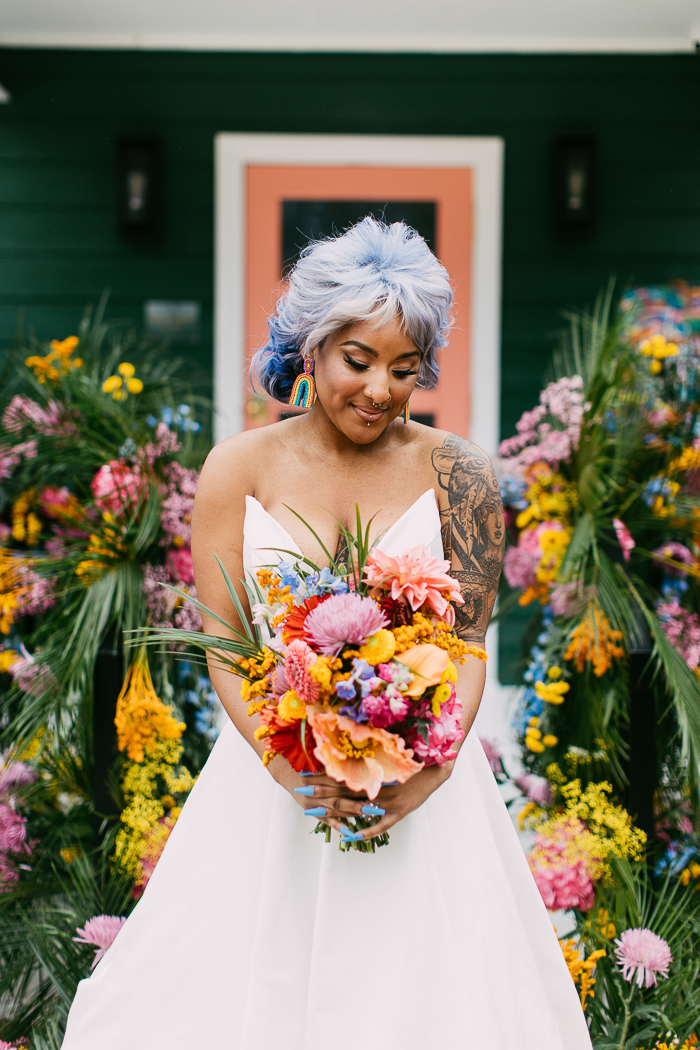 Shop rainbow earrings: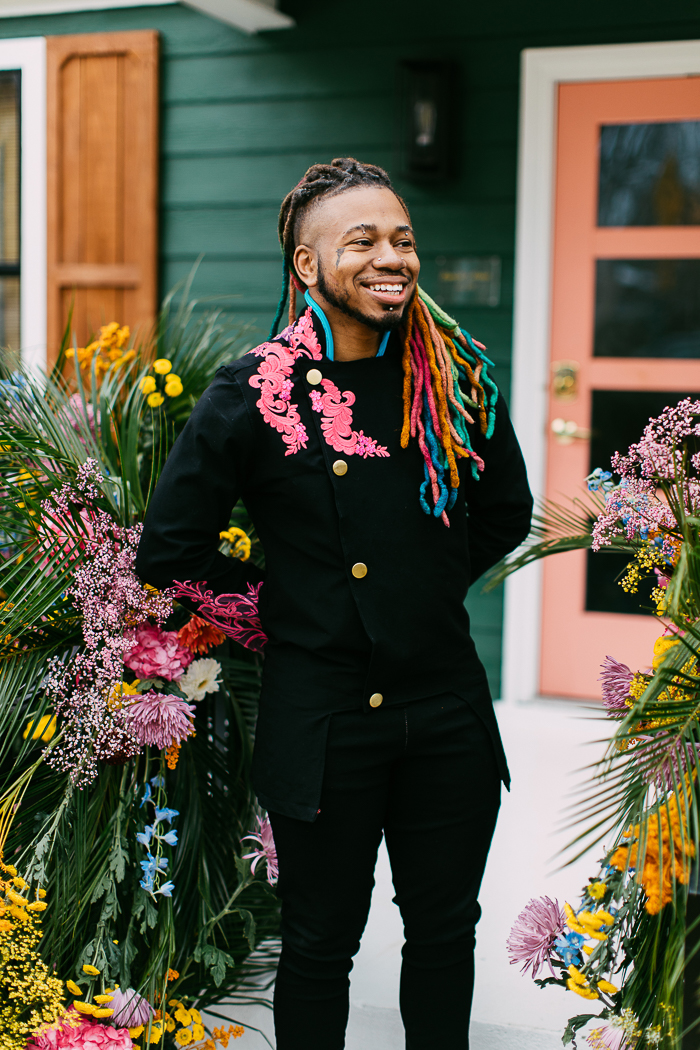 How They Chose The Perfect Location For This Rainbow Micro Wedding Inspiration
Picking the location for the micro wedding shoot was a no-brainer as we knew we wanted to create that intimate front porch feels for the ceremony. Pettigrew Adventures is a luxury short-term rental property company with nine unique properties. These properties were all curated and designed by owner Morgan Pettigrew. With over ten houses to choose from, the Brooxie's House was the perfect fit.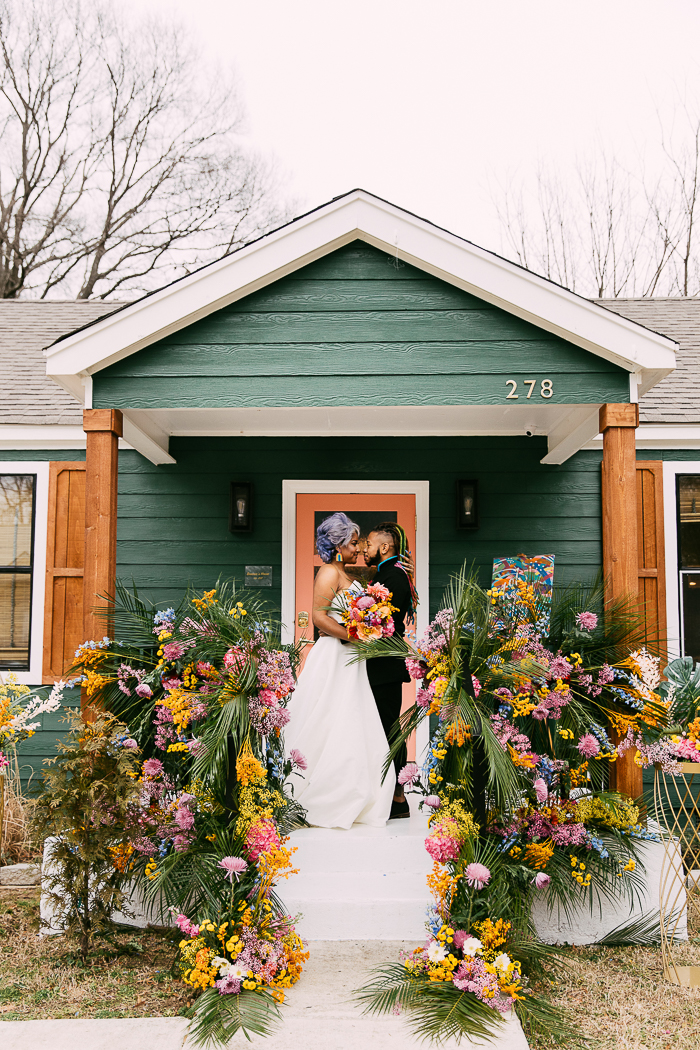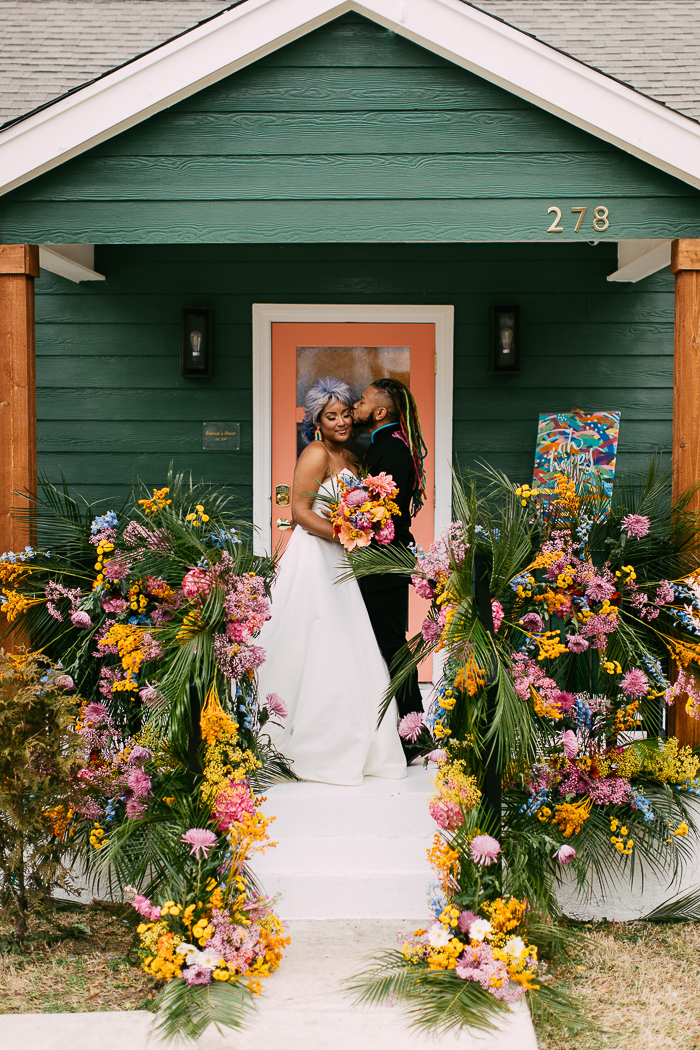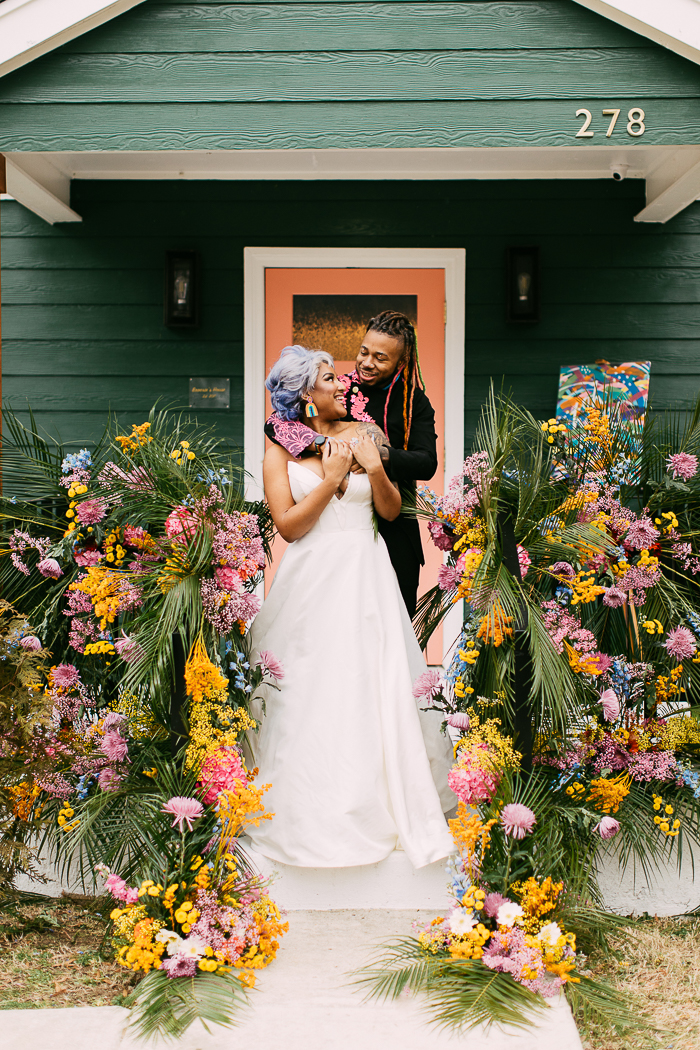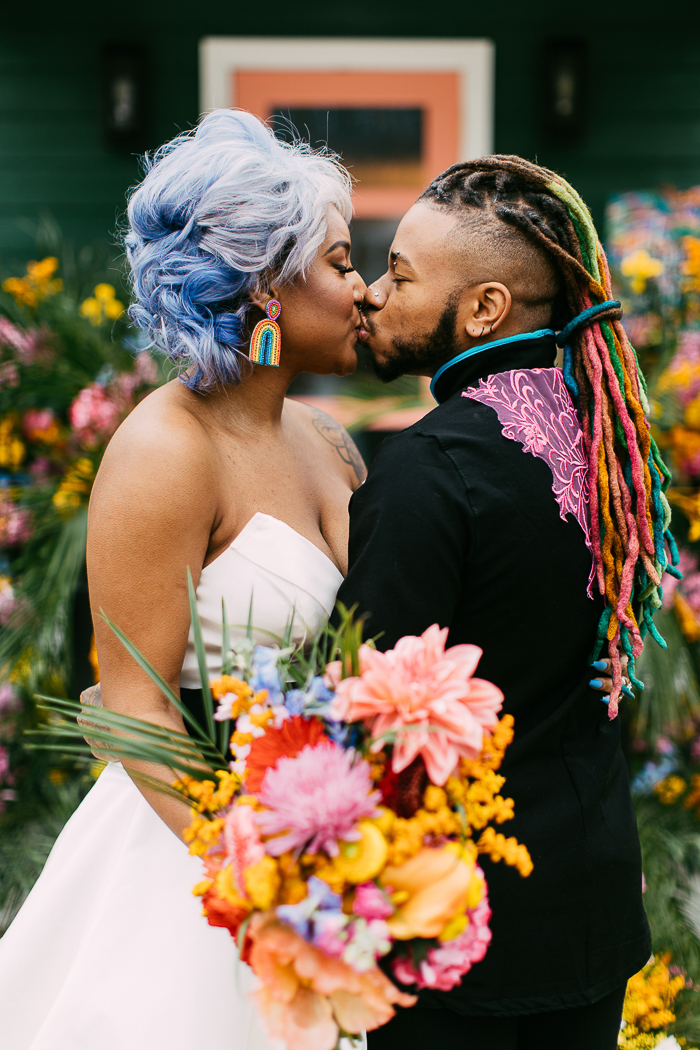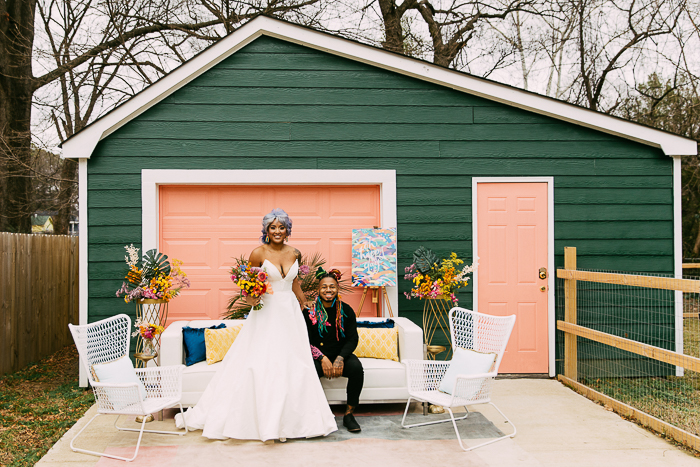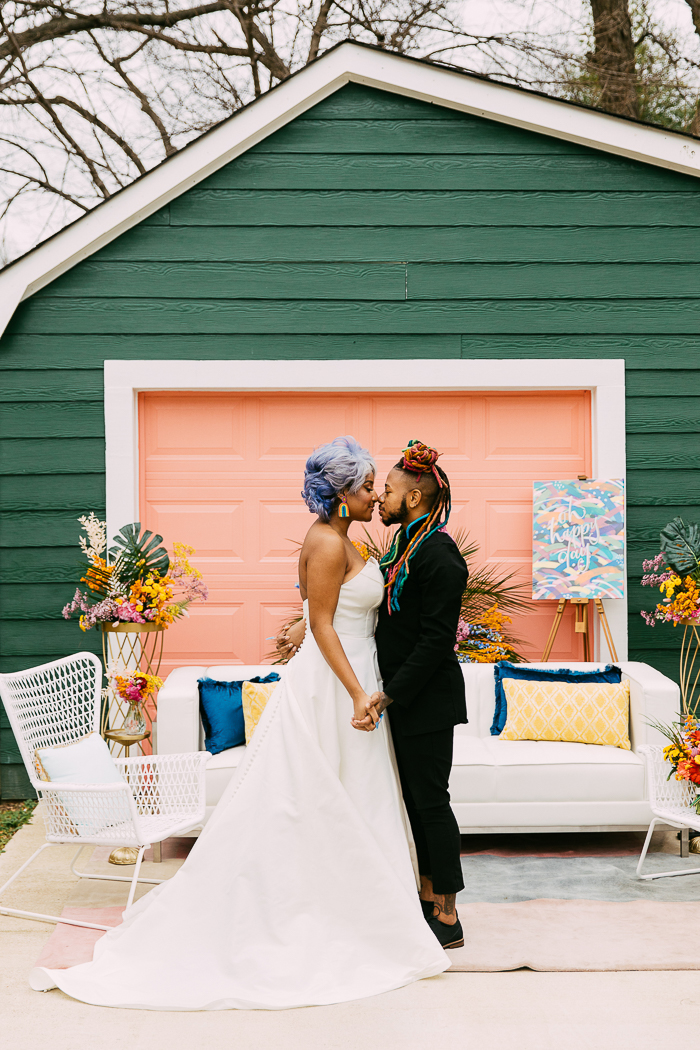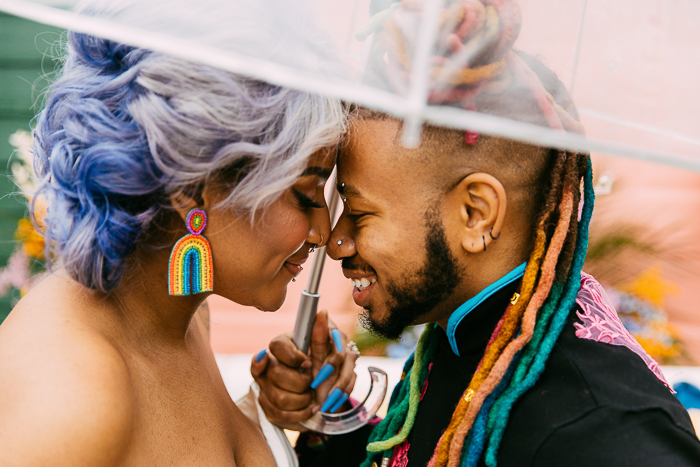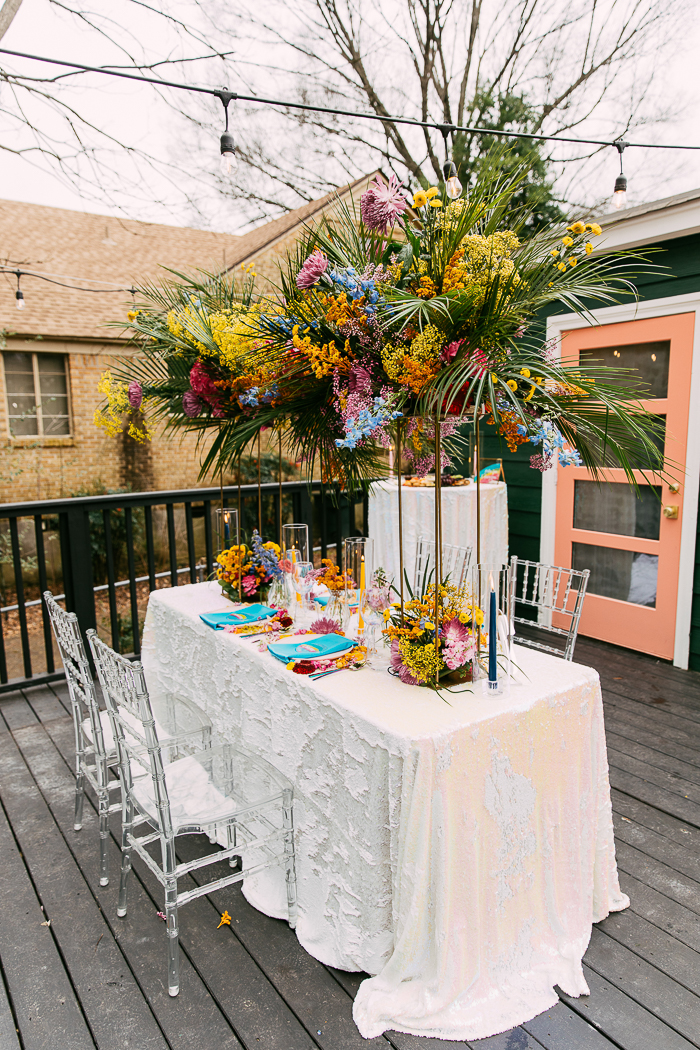 Show-stopping Rainbow Details
Rainbow details were part of every element of the shoot design, from the custom invitations created by Lucky Letters–which even contained bright color confetti to truly set the tone–down to the silverware on the table. BBJ Linen's Luster Mermaid Sequin linen truly sparkled and shined every time the light hit it. The rentals provided by Mahaffey Tent & Event Rentals accented the tables and ceremony. The florals from Southern Sparkle Florals took the shoot to the next level. They used hydrangeas, delphiniums, dyed baby's breath, mums, and daisies to cover the front porch, which created a stunning backdrop for the couple. The same florals were repurposed to add height and even more color to the reception table design.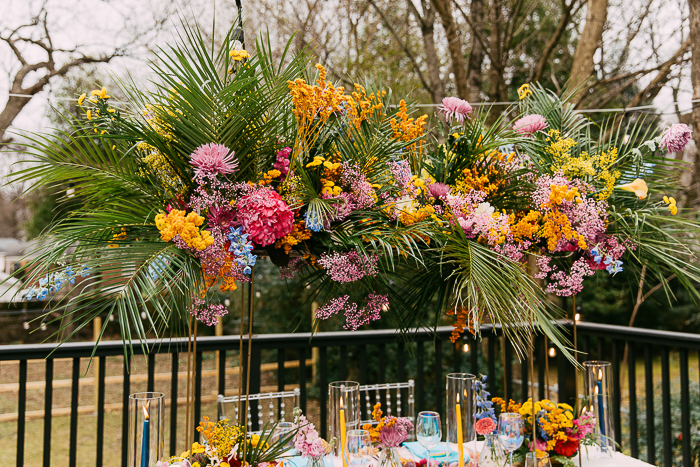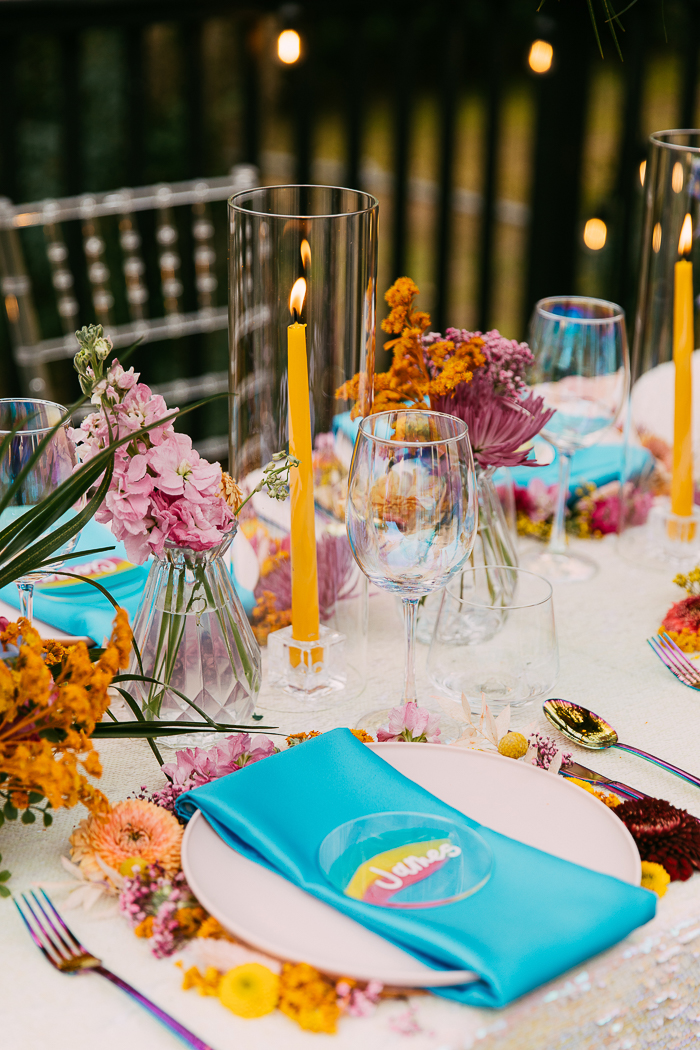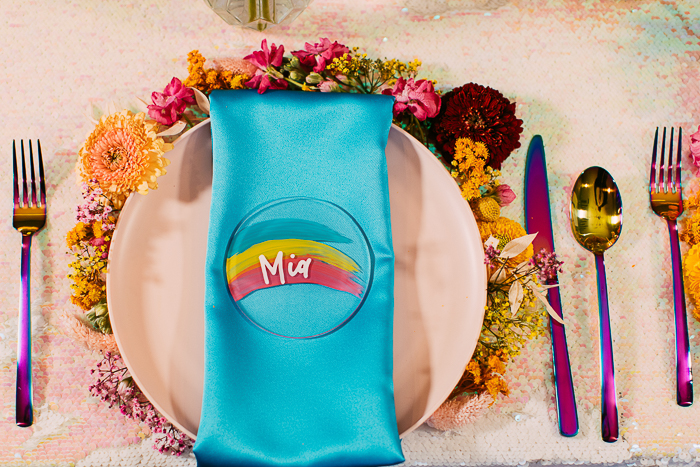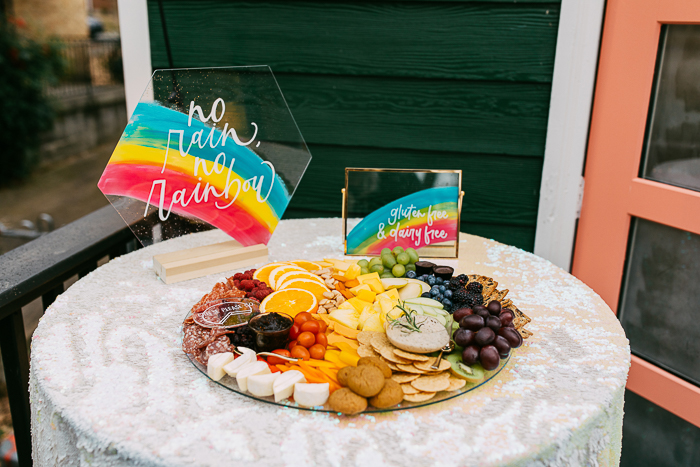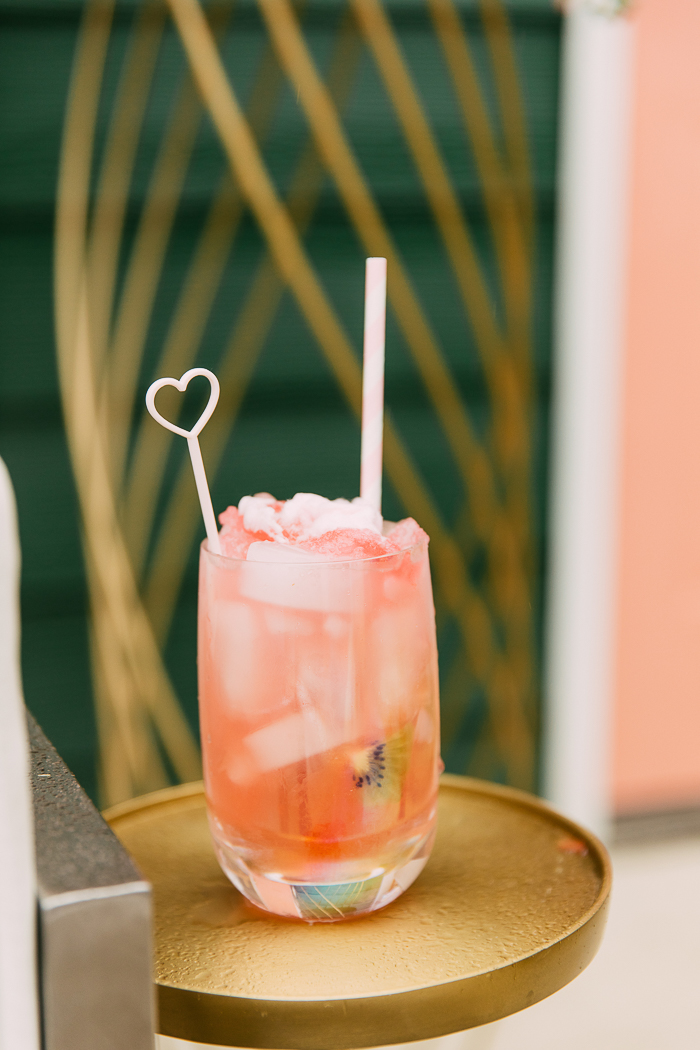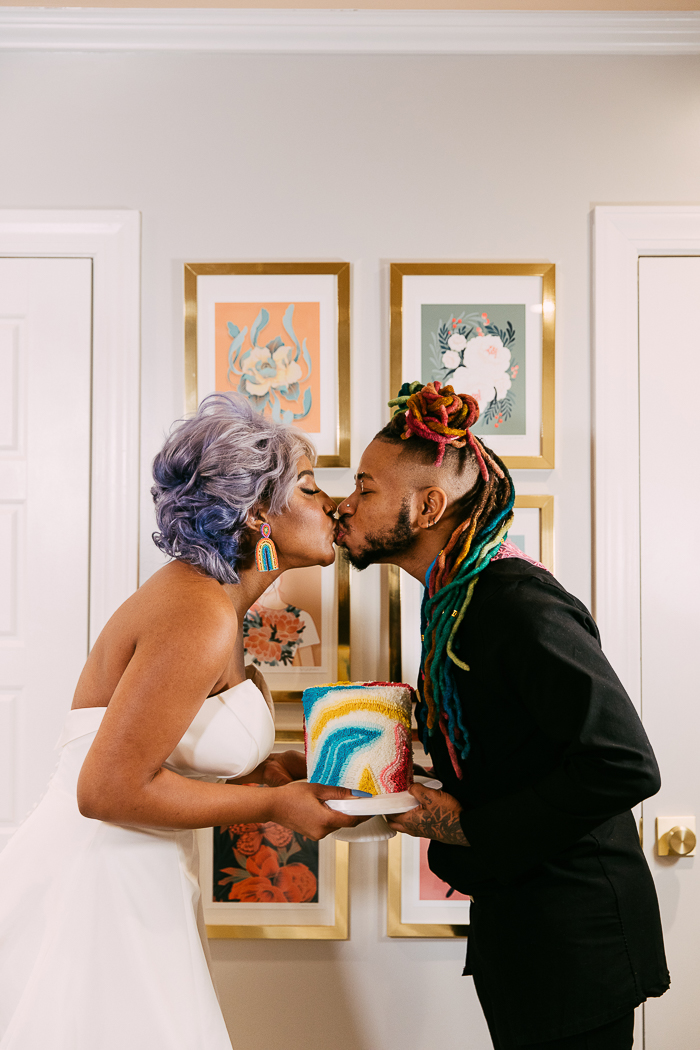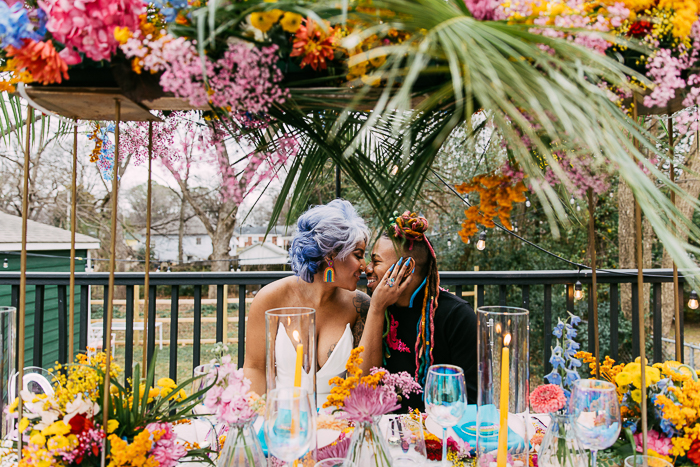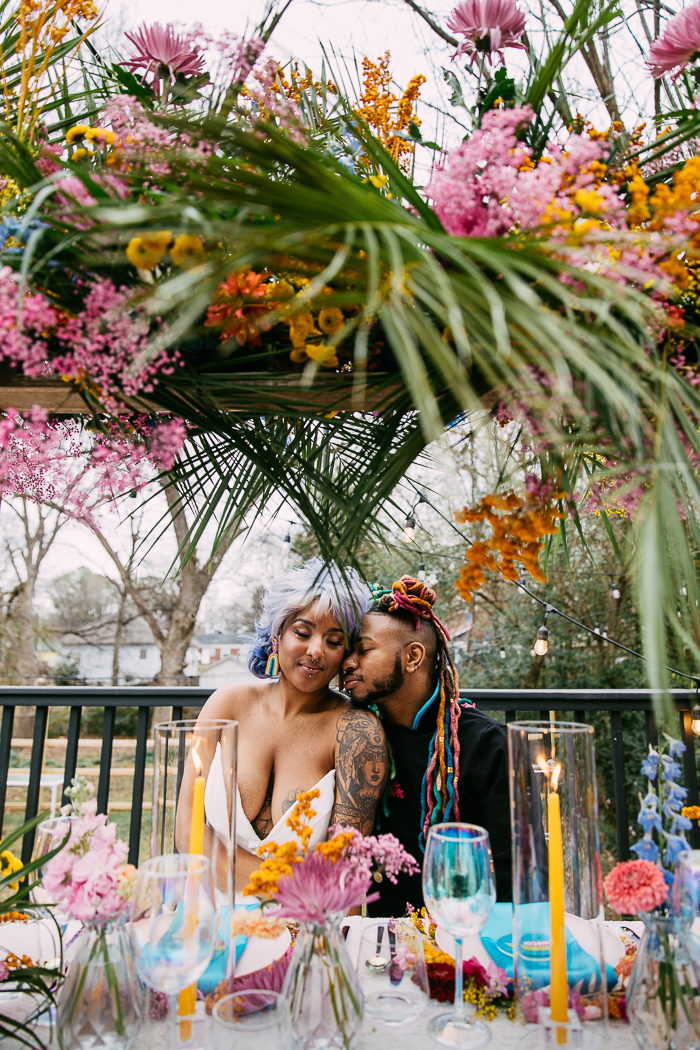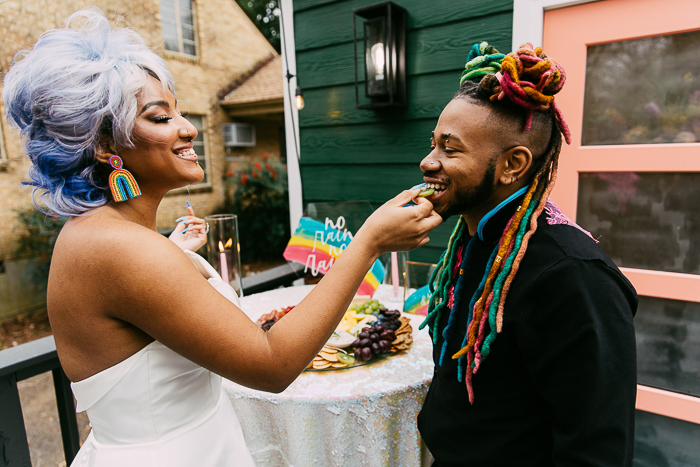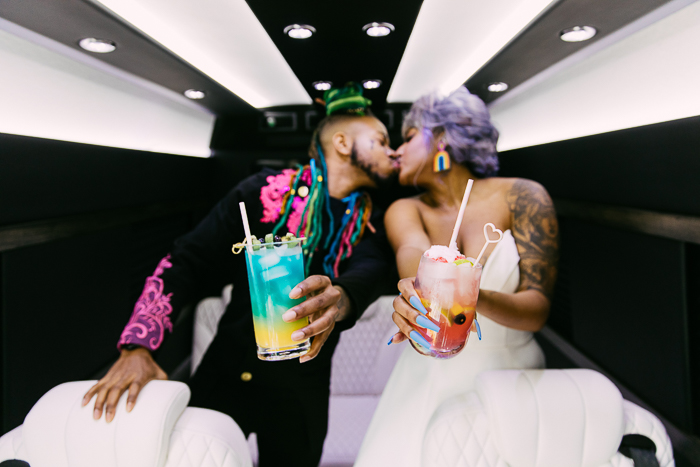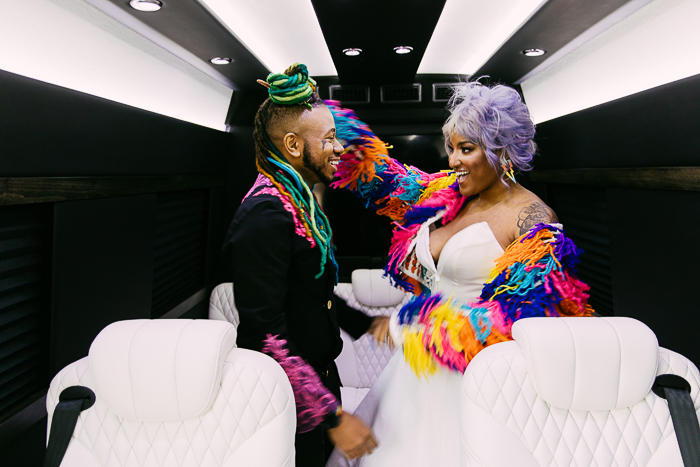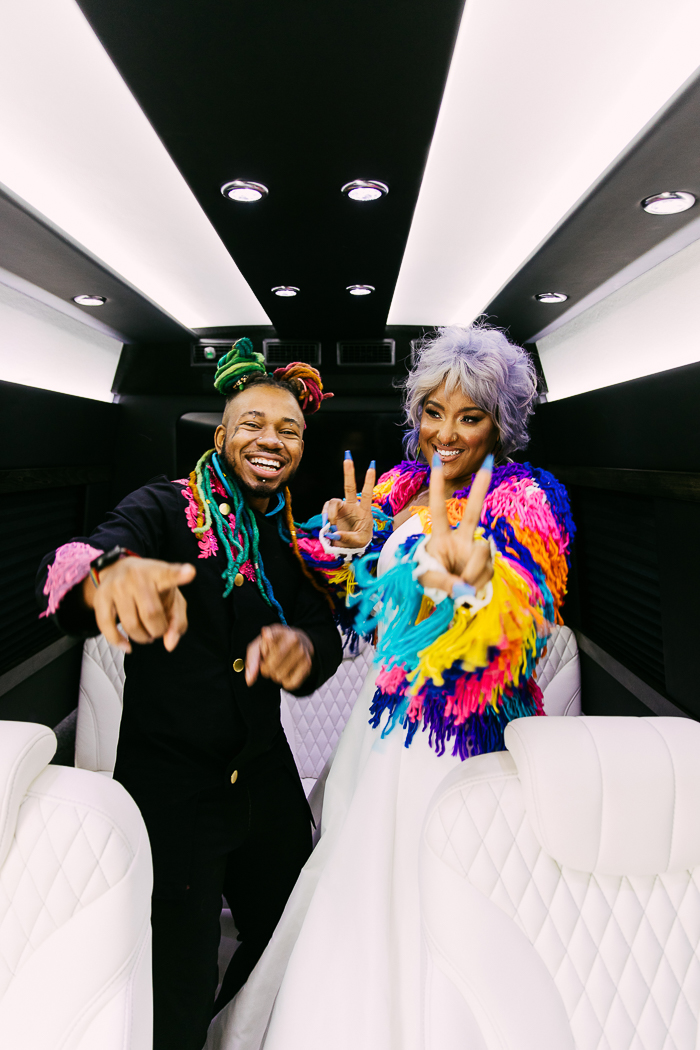 Thanks to Southern Sparkle Weddings for sharing this colorful rainbow micro wedding inspiration with us. And, of course, a big thank you to Kelly Gin Photography for capturing every vibrant and romantic detail, making this one we just can't get over!
To give your special day a unique vibe, splash it with color. Whether it's a vibrant floral installation, neon lighting, or multi-toned attire for the wedding party, playing with colors can make your wedding stand out. To help spark inspiration, check out our guide to planning a unique celebration for tips on putting your own original spin on traditional wedding ideas.