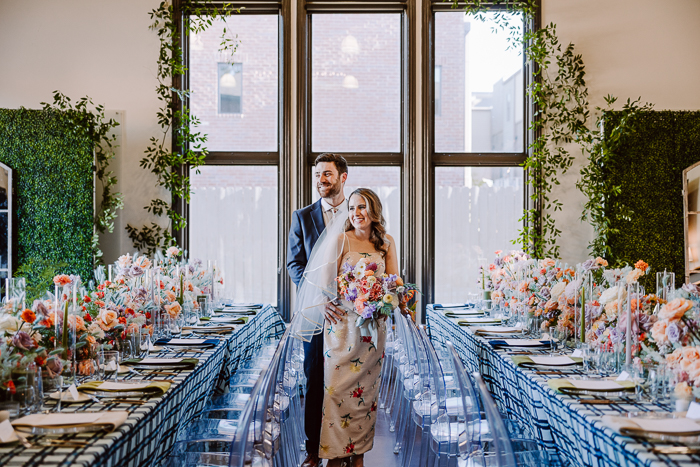 When Elizabeth and Josh decided to tie the knot, they wanted to keep things cozy and invited just 30 of their nearest and dearest to party with them. But they added a personal twist to their big day. They tossed aside the rulebook and went for a wild and colorful vibe with an explosion of flowers. It was like a rainbow had a dance-off with a garden. Their goal was simple. To make their 1212 Germantown wedding feel more like a nontraditional bash than a stuffy wedding. And they absolutely nailed it.
The pair hit a little bump in the road when their first wedding venue bailed on them, but they lucked out and found a new spot just a block away. With their awesome planner by their side, they turned this unexpected twist into a fabulous success story. Picture this: a historic front porch transformed into a colorful floral wonderland with color-blocked arrangements as the ceremony backdrop. And the fun didn't stop there! For the reception, they mixed and matched textures and patterns, covering the tables in blue plaid linen and filling them with vibrant centerpieces and candles. To top it all off, they brought a touch of the outdoors inside with a window pane greenery backdrop.
Their wedding was a fun and carefree affair, filled with color and great style. If you want to dive into all the nitty-gritty details, scroll through these fantastic snapshots captured by the talented Sarah Bill. Whether you're planning your own garden wedding or just seeking some fresh inspiration, these creative ideas will surely add that extra sprinkle of magic to your big day.
The Couple:
Elizabeth and Josh
The Wedding:
1212 Germantown, Nashville, Tennessee, United States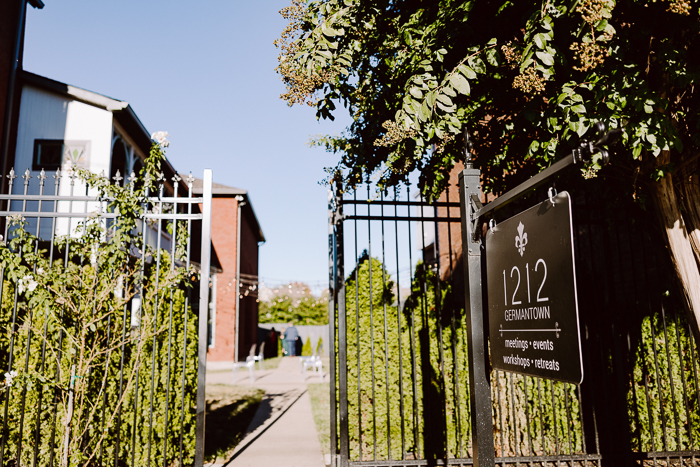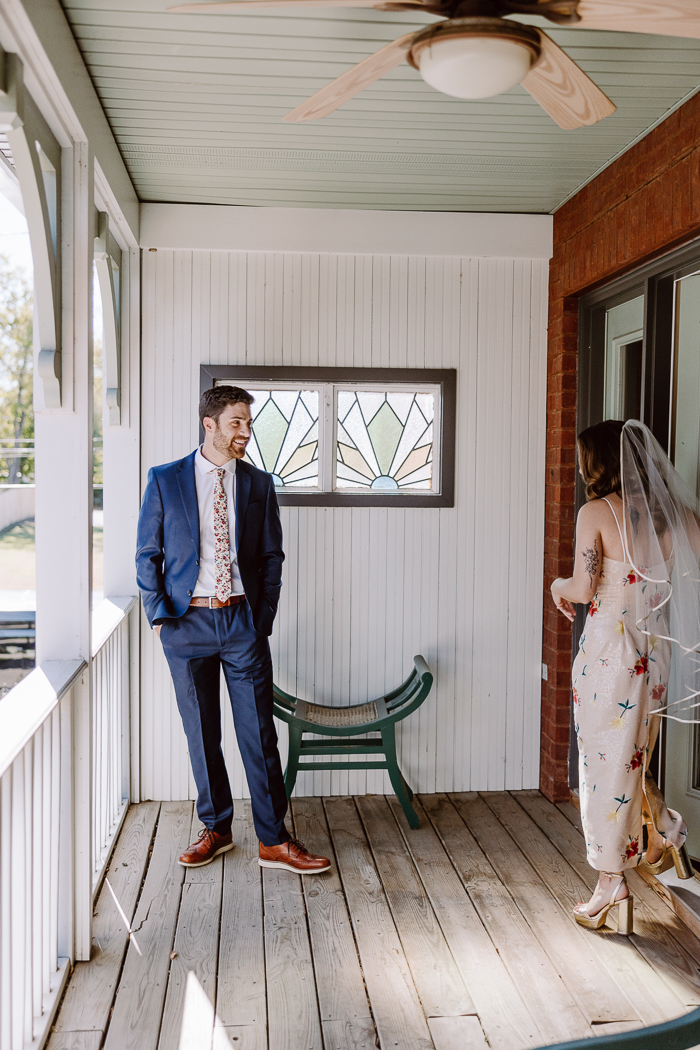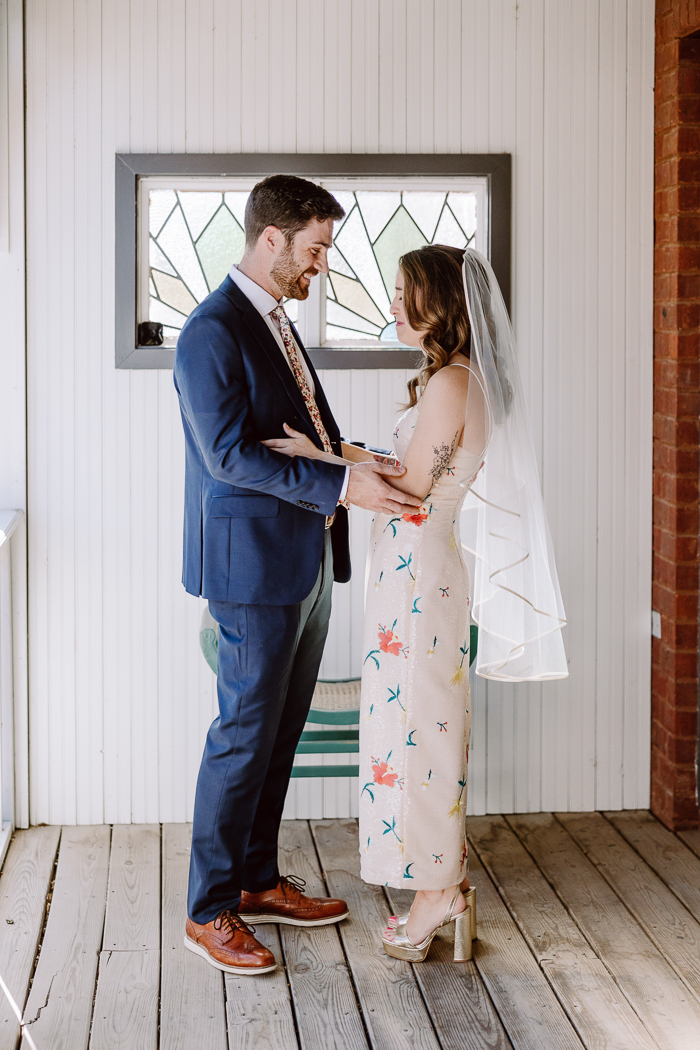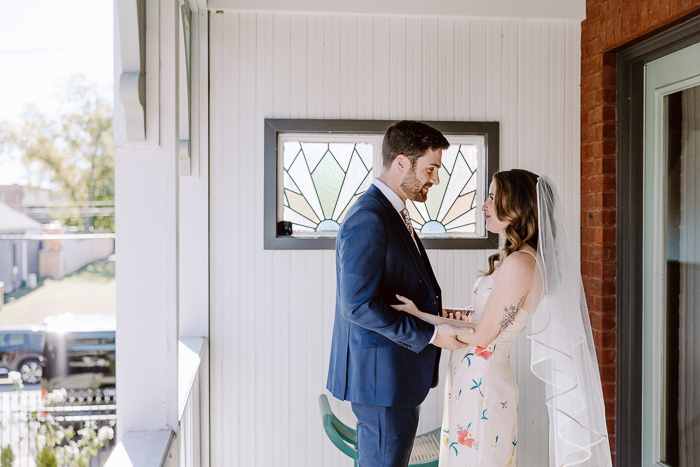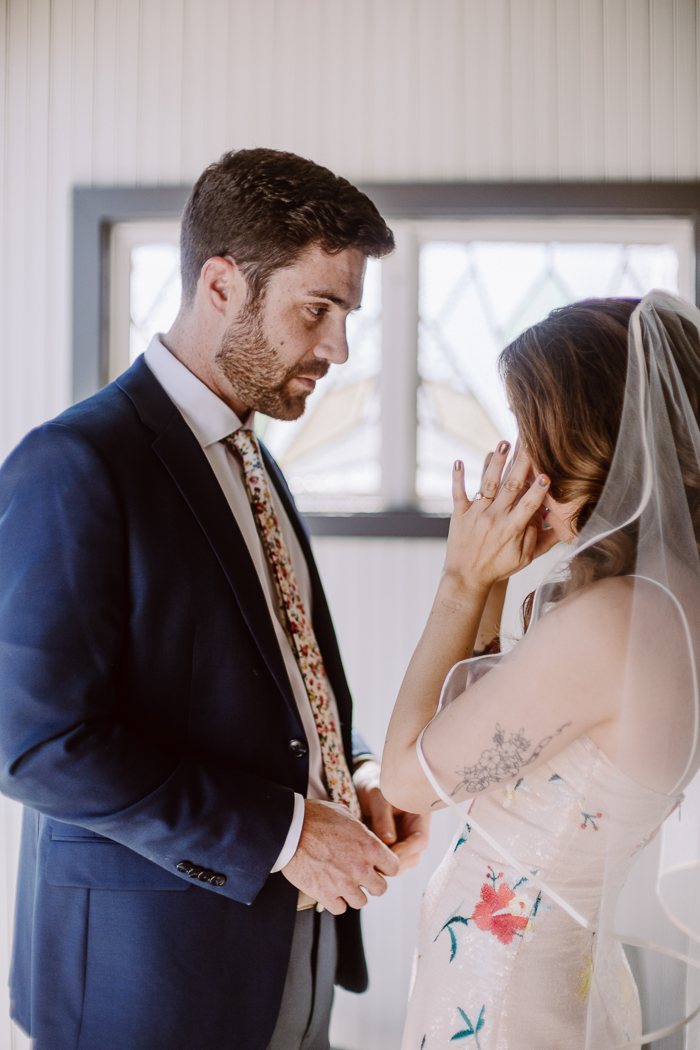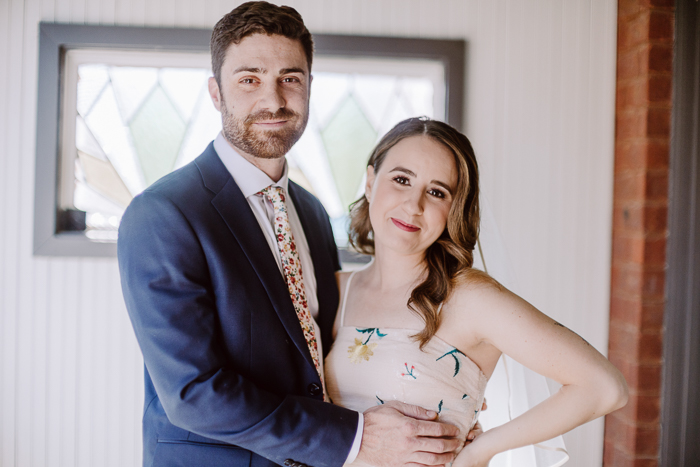 The Inspiration Behind Their Colorful Dinner Party Inspired 1212 Germantown Wedding
We kept the guest list to 30 people and went with a wilder, more colorful design for the day. We wanted to throw a fun dinner party that included a wedding. Our goal was to have something nontraditional. The most memorable part of the day was the flowers. There were so many flowers, with so much color everywhere in the venue. Everyone had an "oh wow" moment when they entered the reception. We had bright flowers, an off-white wedding dress with flowers on it, and blue plaid tablecloths. It felt fun. I'm proud that the day was very representative of who we are. It was fun, carefree, and easy.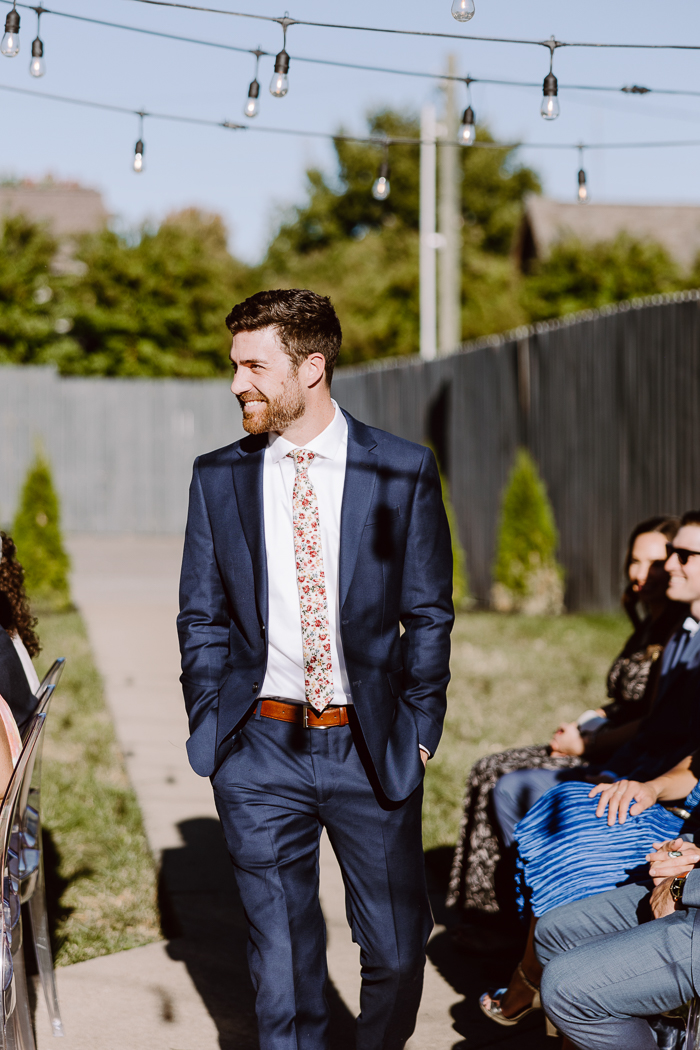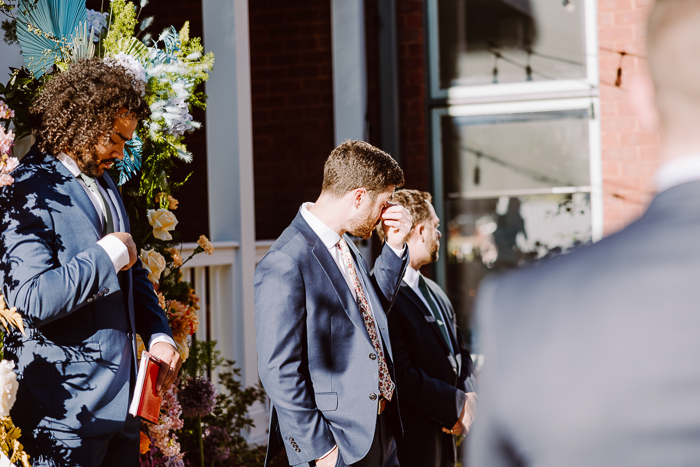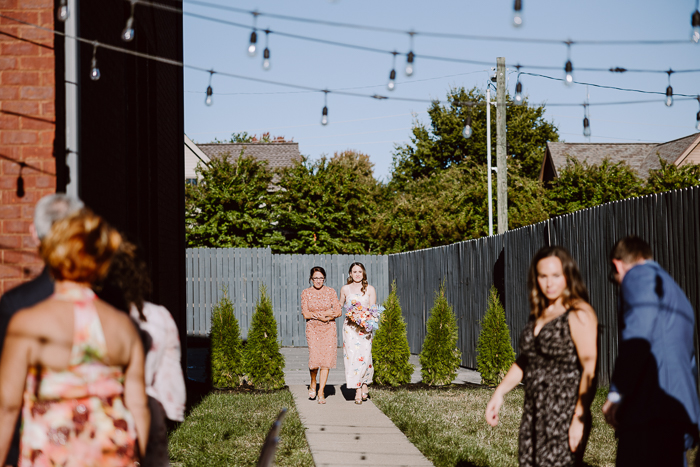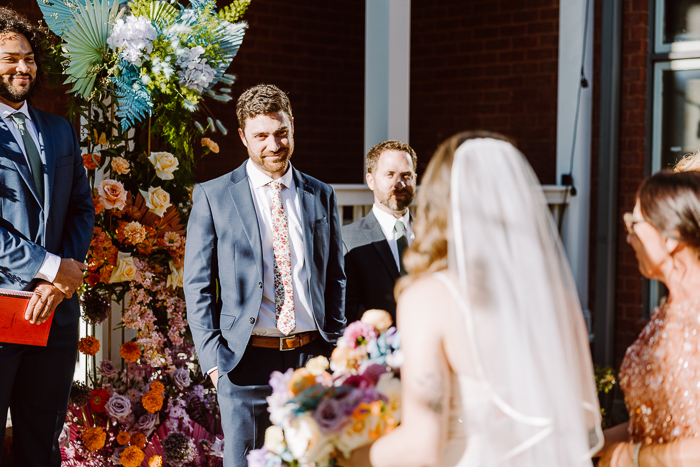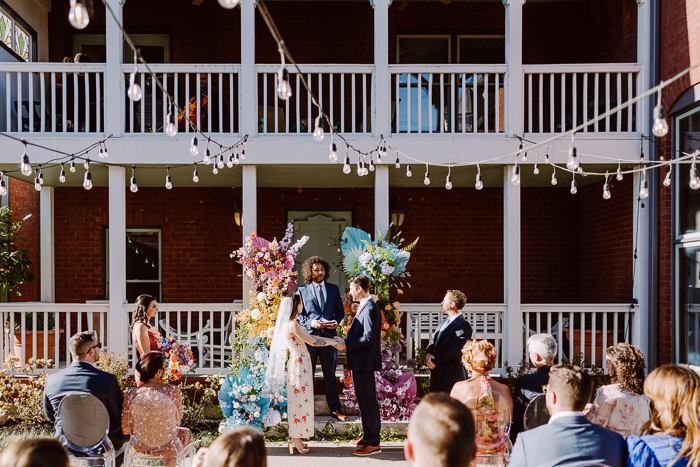 Tying Everything Together With Floral-Themed Wedding Fashion
I wanted a fun dress. I picked an off-white wedding dress that was sequinned and had bright embroidered flowers on it. We found the perfect matching tie for my husband. He got so many compliments.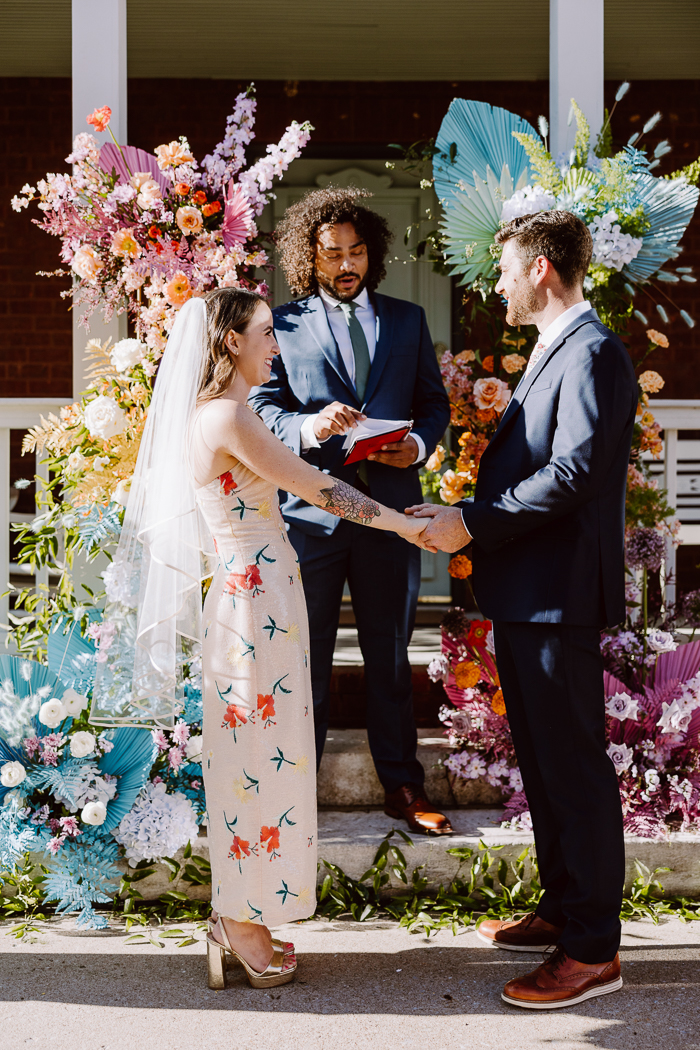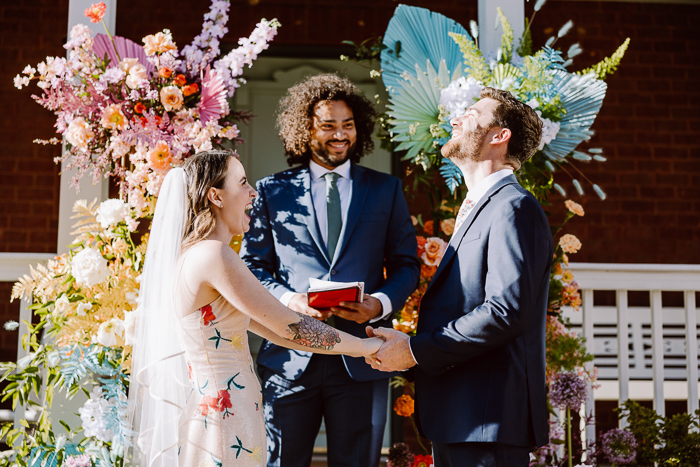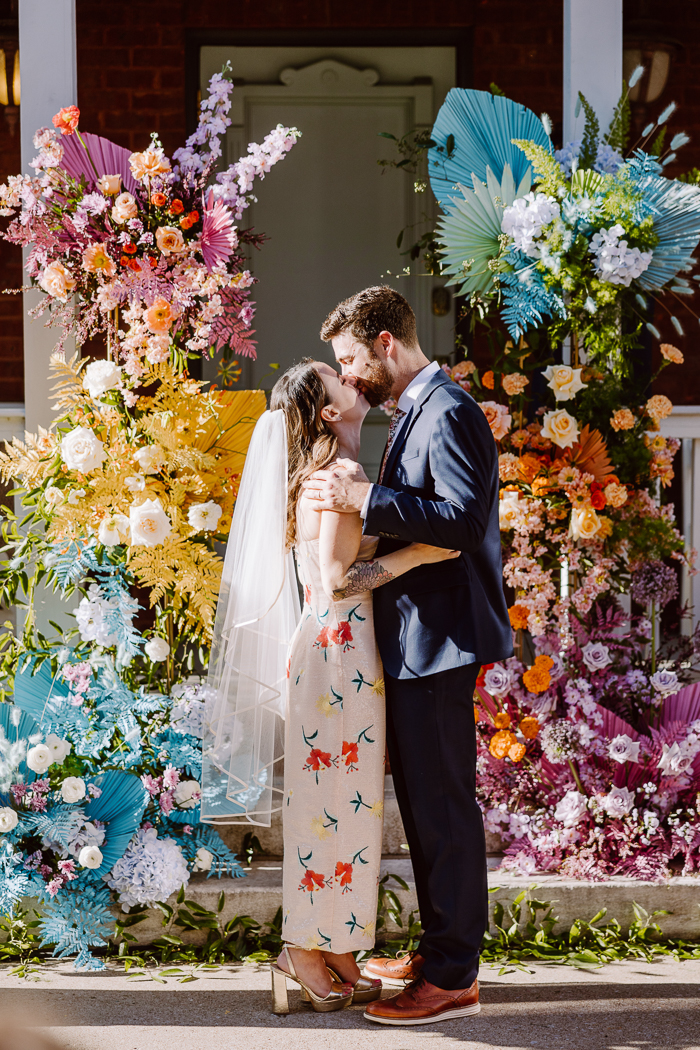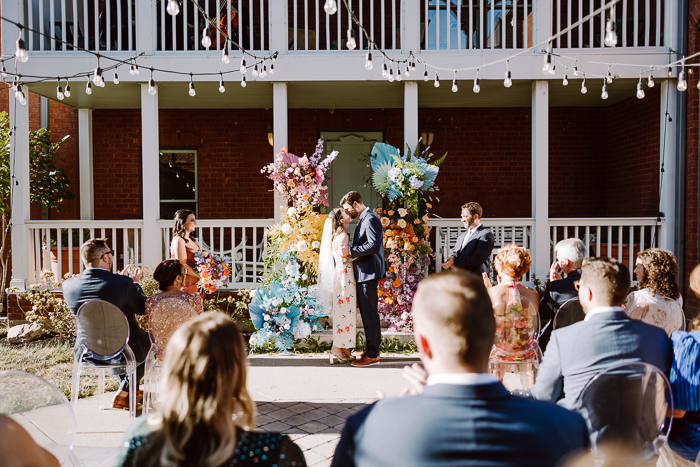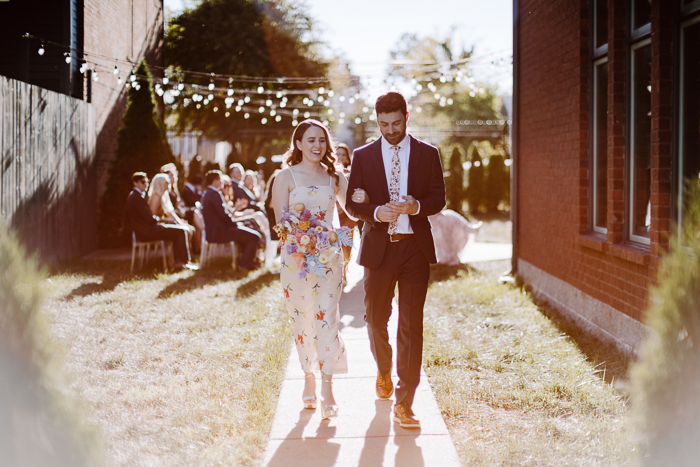 A 1212 Germantown Wedding Filled With Personal Touches and Sentiments
Our friend Sam was our officiant. He knew us personally, so his speech was very special to us. We hand-wrote vows to each other and exchanged them when we arrived home from the wedding. We also did a remembrance table with pictures of all our grandparents at their weddings.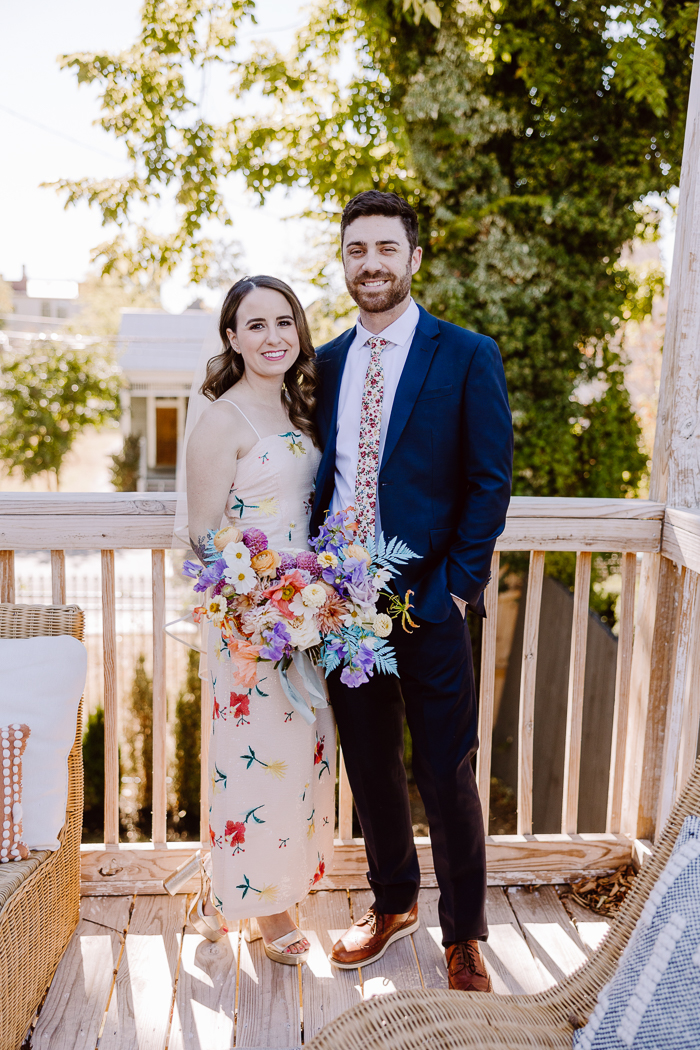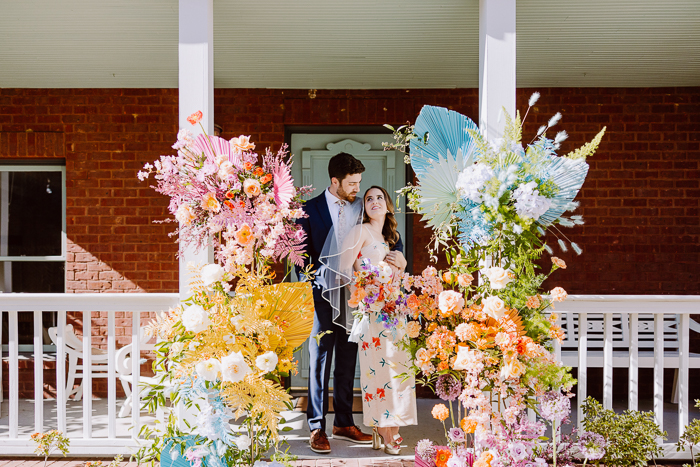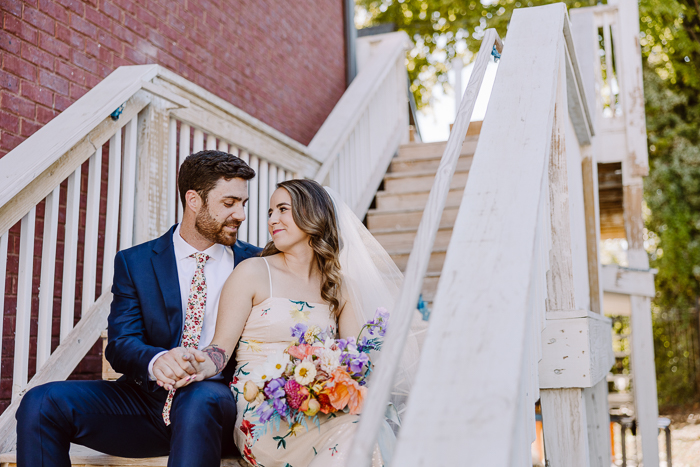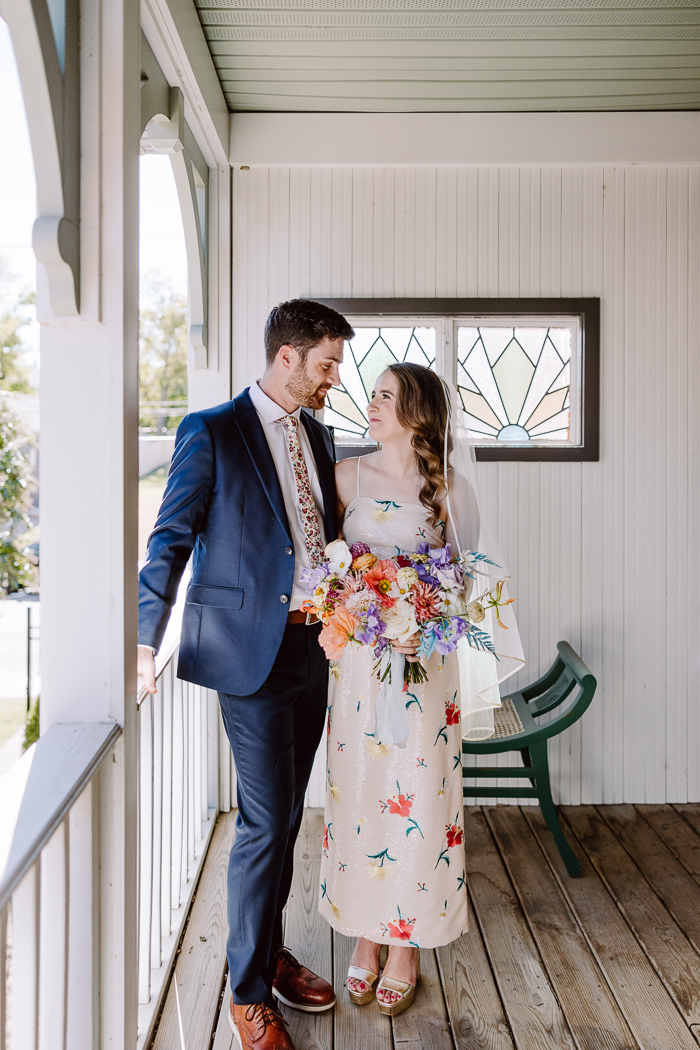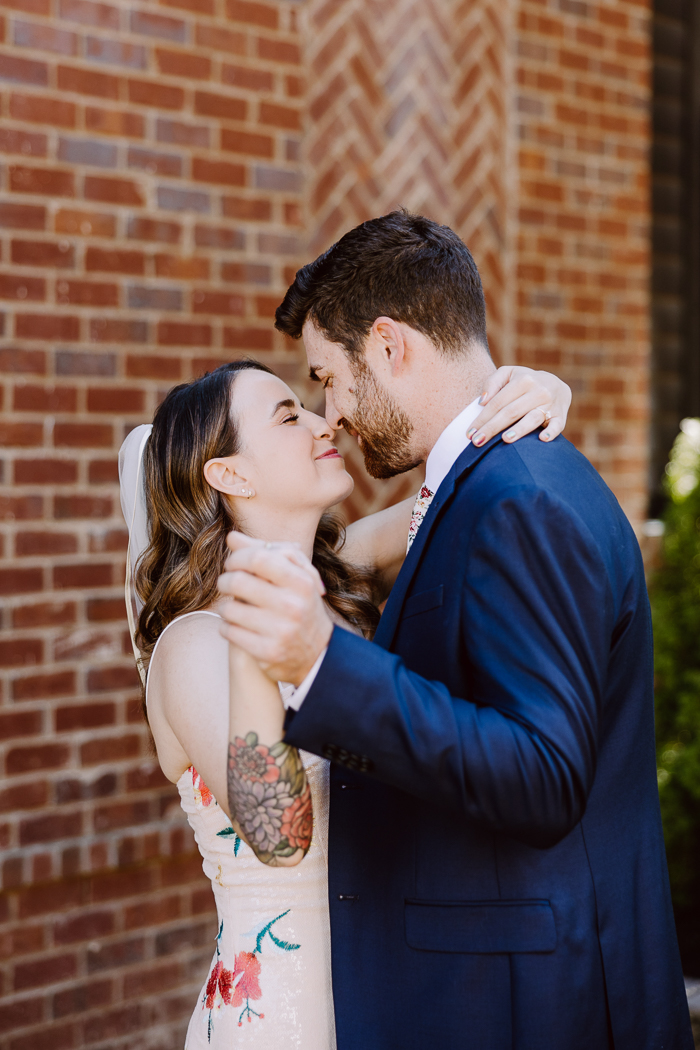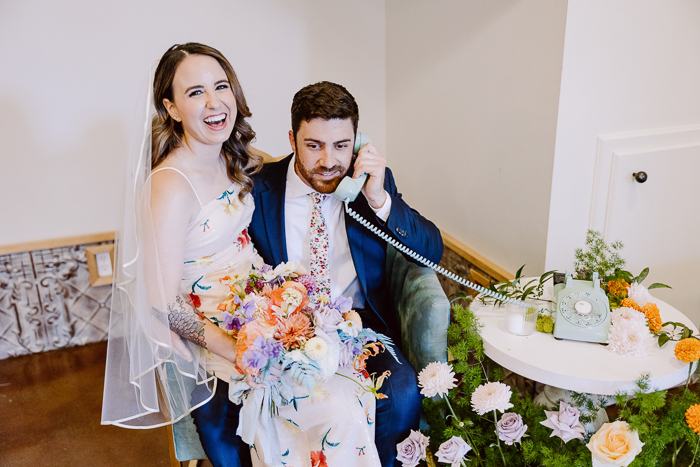 A Venue Cancellation That Turned Into a Blessing
We initially chose a small house in the Germantown neighborhood of Nashville, where I had lived for six years. That venue canceled, and we luckily found a new one a block from the original venue. It wasn't our first choice, but it worked out well. Having a planner saved our entire wedding. She kicked it into overtime, found us a new venue, and redesigned the whole wedding. Everything went perfectly the day of.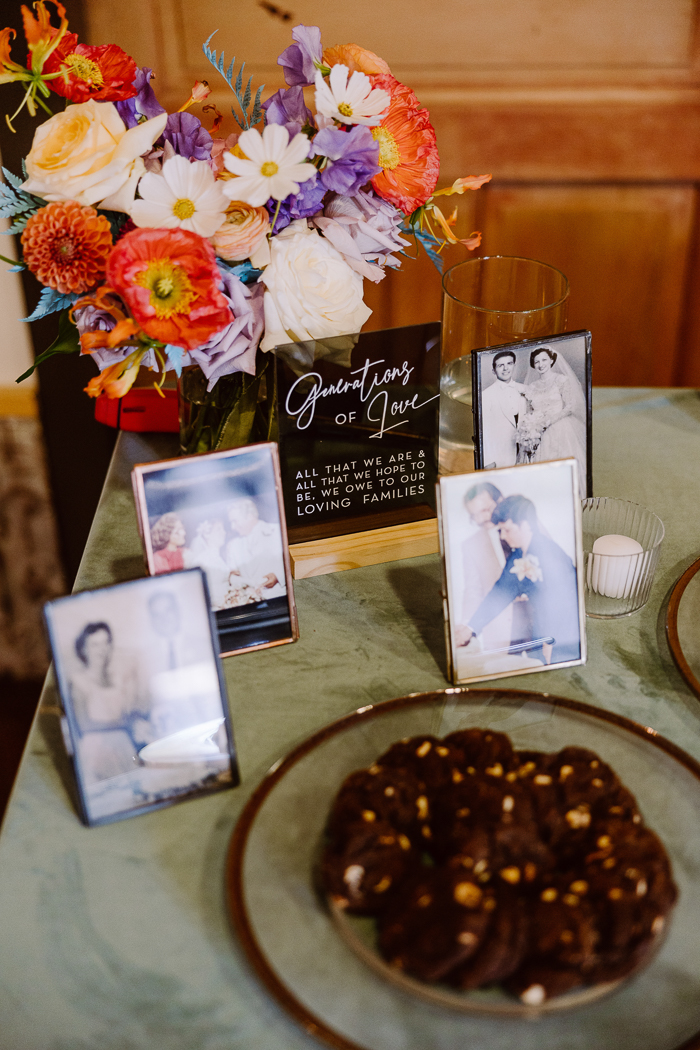 q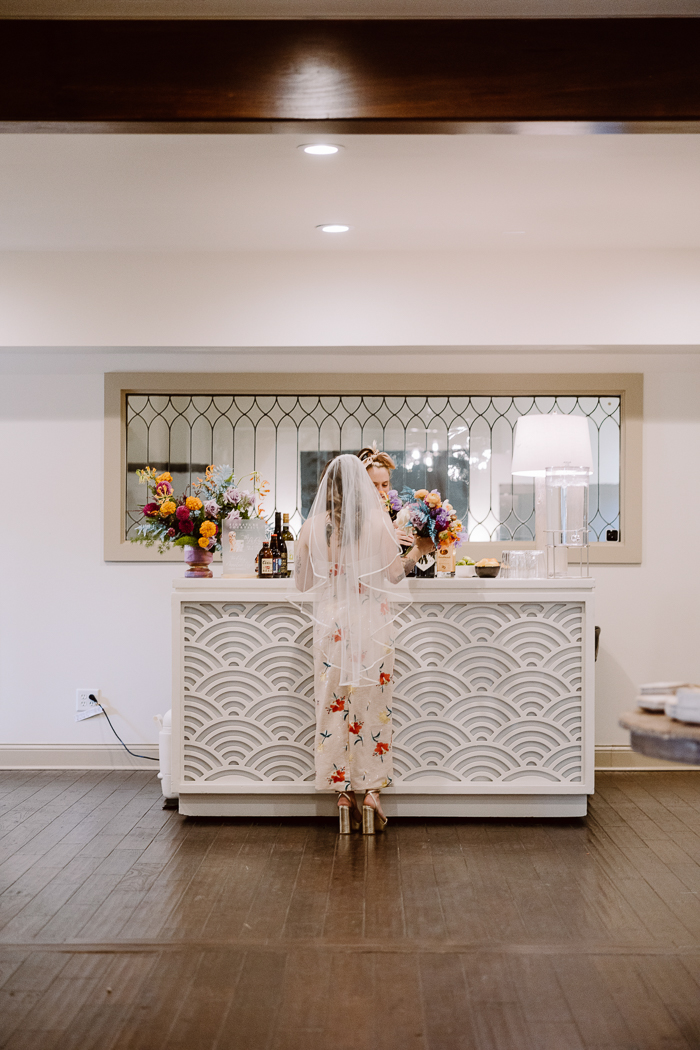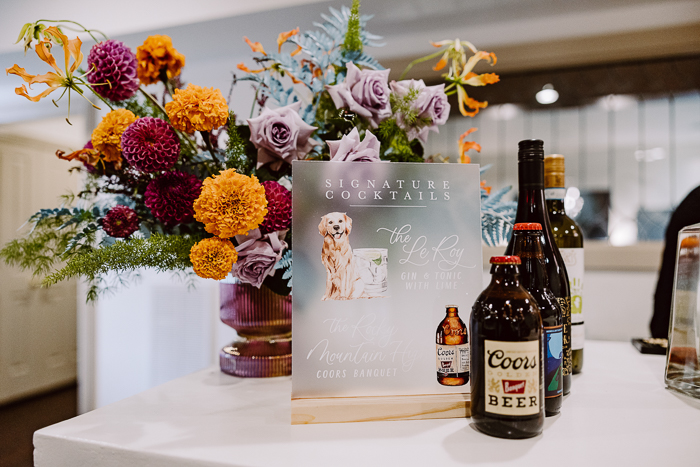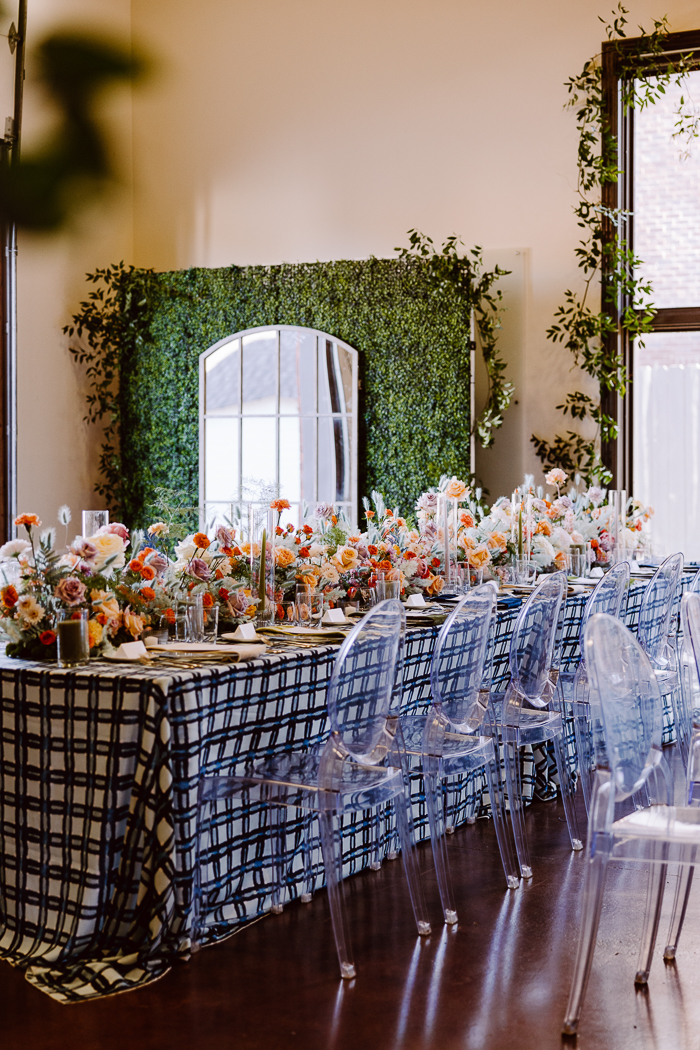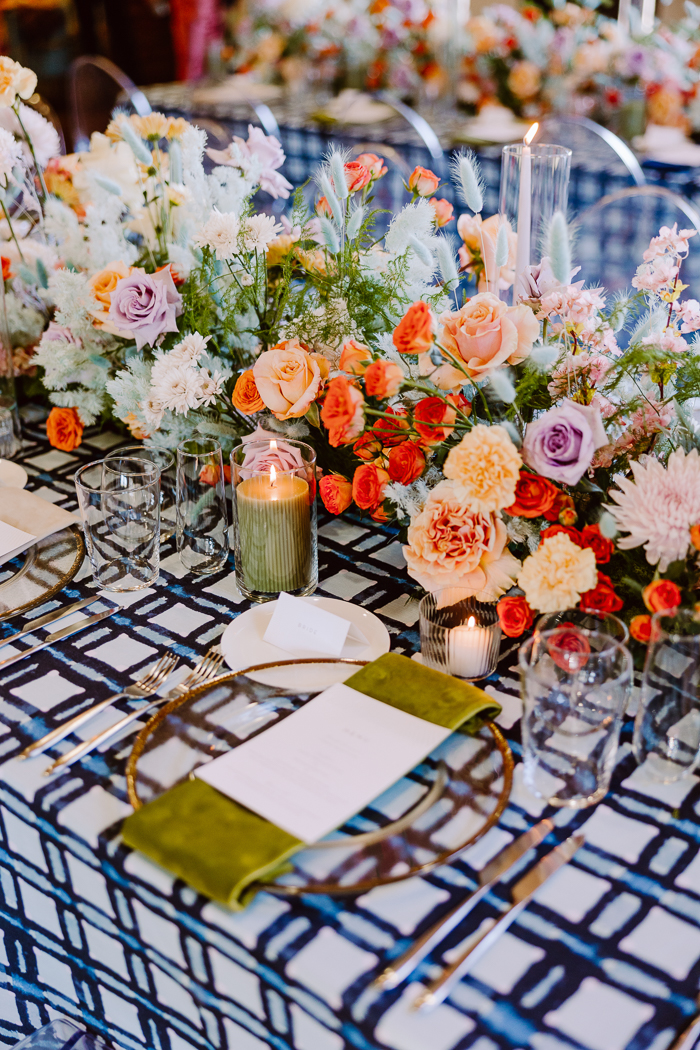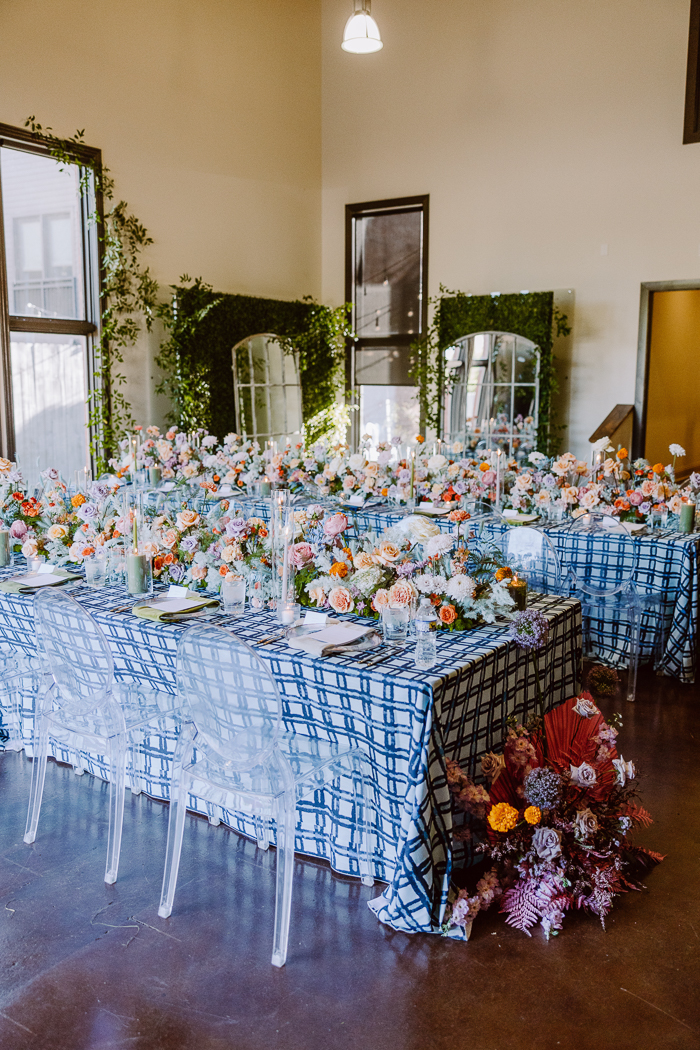 A Balancing Act: How They Navigated Their $20K 1212 Germantown Wedding Budget
We decided how many guests we would have and then set a budget based on that. Our budget was $20K. We went slightly over budget. I definitely splurged on the flowers, but everyone said it was worth it after seeing them. I saved on my dress, which was Before by Sarah Seven, and was $700.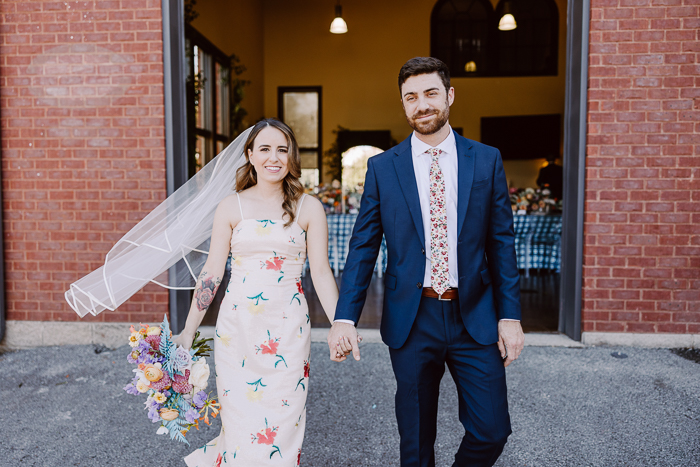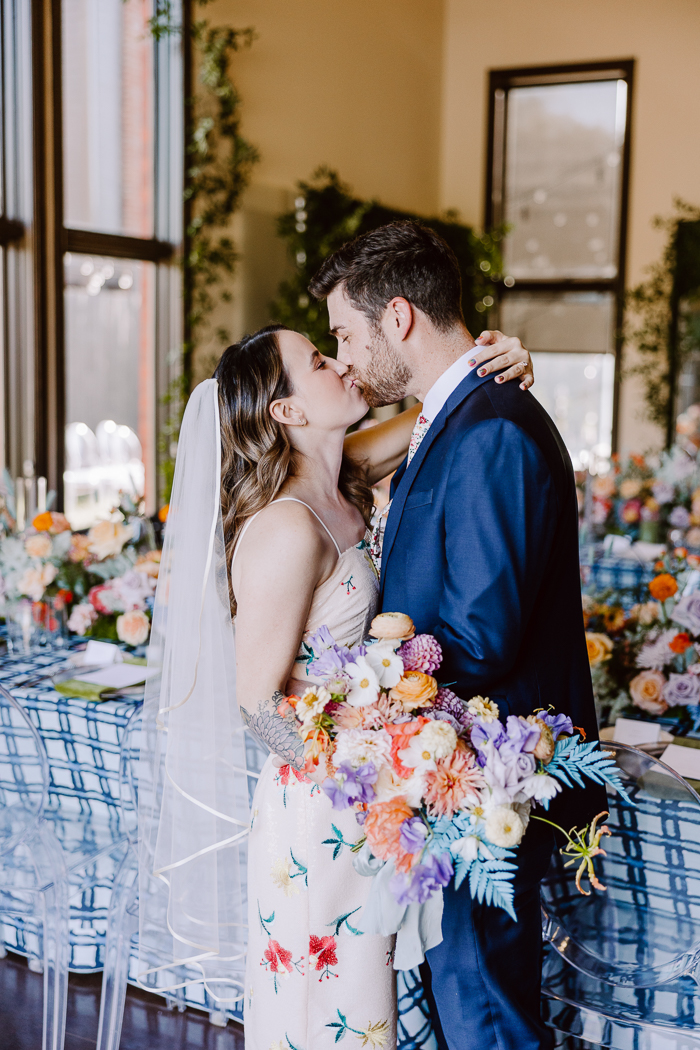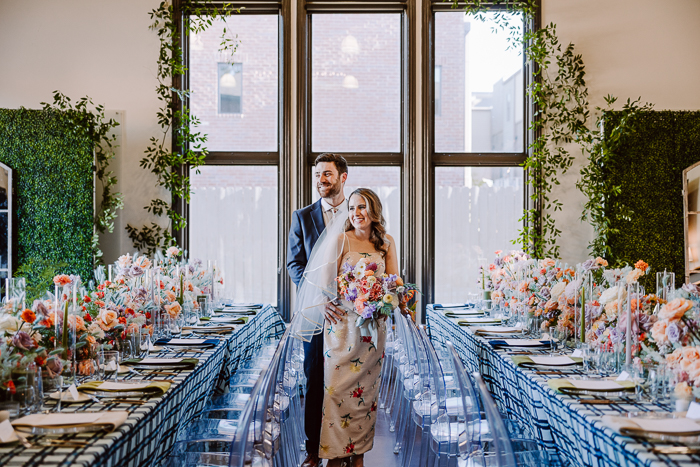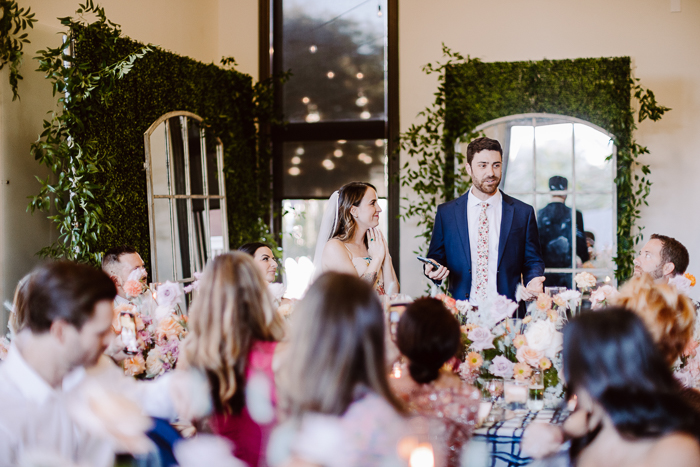 Embracing Pittsburgh Tradition with Cookie Table Favors
Our wedding favors were a cookie table, a Pittsburgh tradition (where I am from). There were champagne bottle cookies, golden retriever cookies, and homemade ones from my best friend. We had to-go bags that said Midnight Snack on them.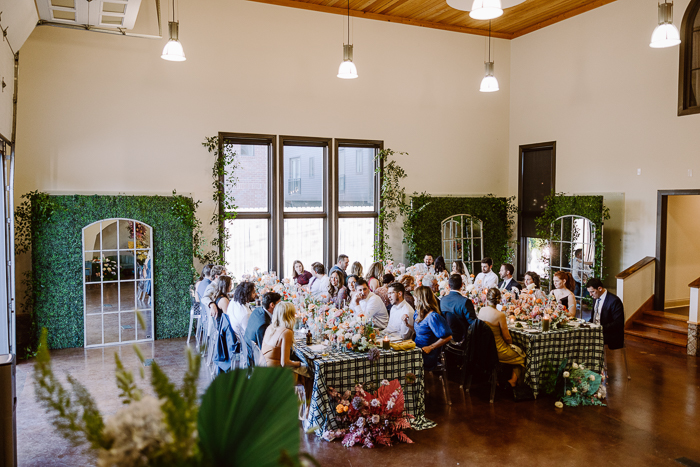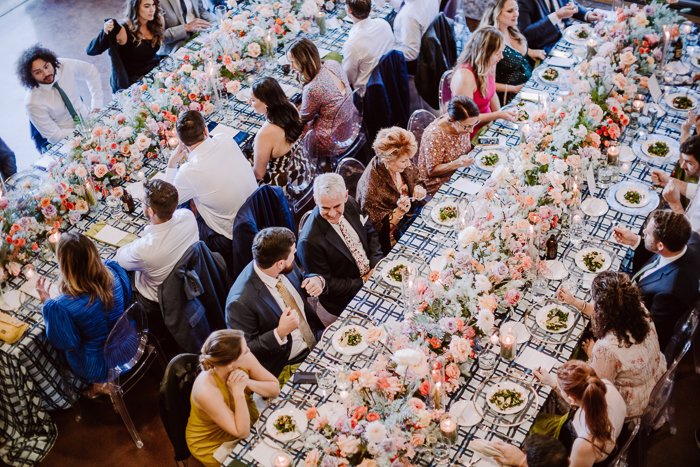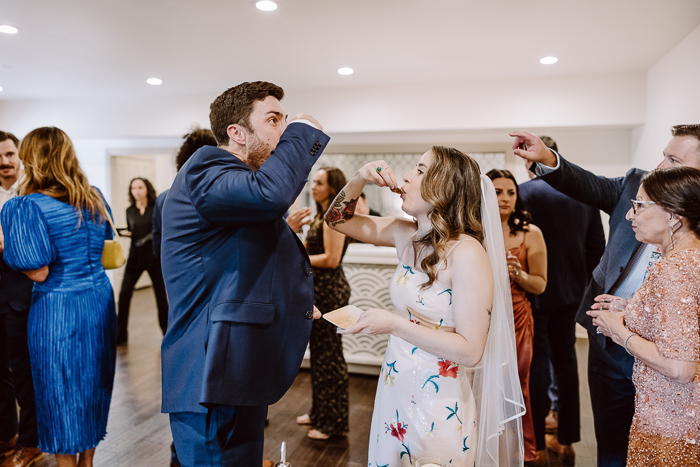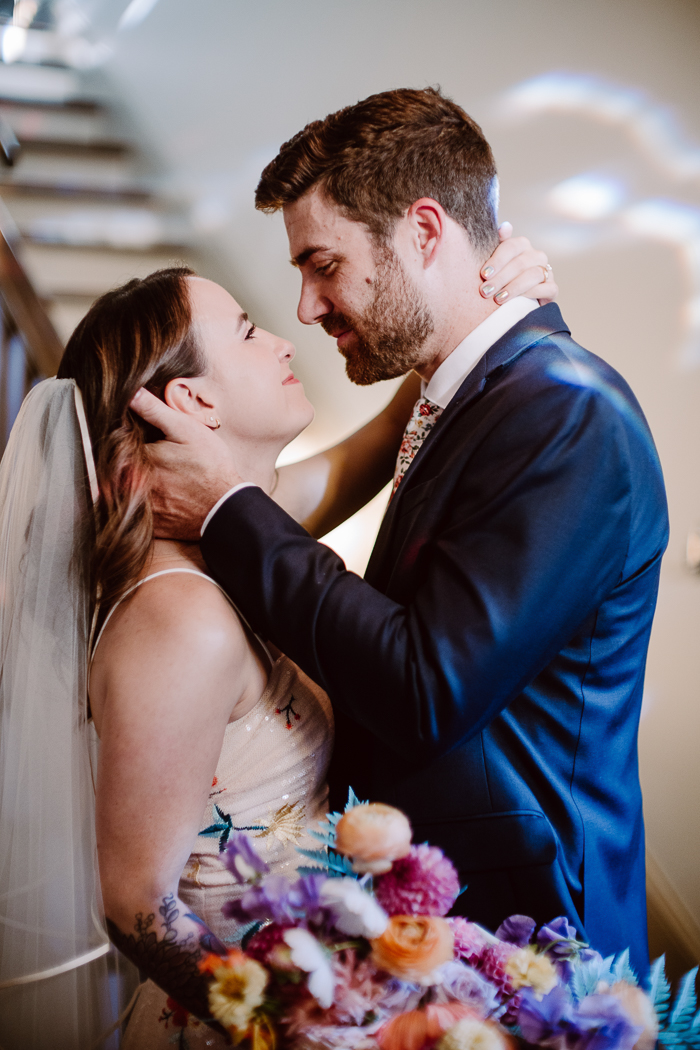 Congratulations to Elizabeth and Josh on their colorful dinner party-inspired 1212 Germantown wedding. And many thanks to Sarah Bill for flawlessly capturing each enchanting detail and cherished moment.
When planning a wedding, things sometimes go differently than planned. Which is why having an experienced team of experts is so important. They can handle unexpected changes and challenges, ensuring your big day goes smoothly. To find reliable and trusted pros, take a look at our carefully selected list of the world's best wedding vendors.