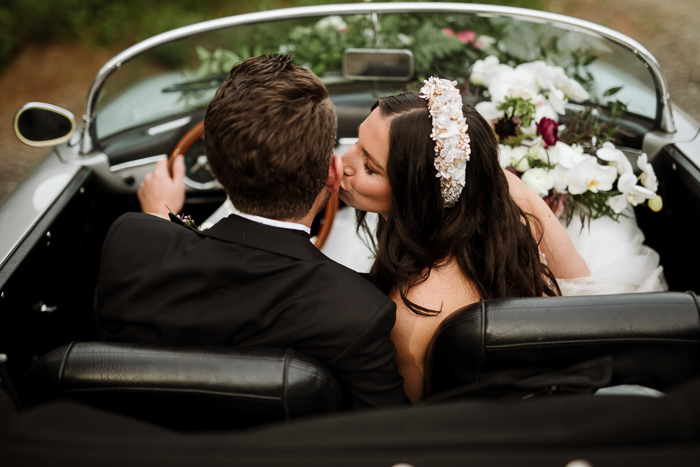 An enchanting woodland venue surrounded by breathtaking natural scenery, show-stopping florals, and adorable details inspired by their fur baby—Jill and Douglas' Hidden Pond wedding was a stunning affair that was worth the wait. After moving their wedding date three times due to the pandemic, the third time was definitely the charm!
Swoon-worthy blooms were one of the highlights of their wedding. For their garden ceremony, the pair said their "I dos" under a lush floral arch. But it didn't stop there. The ethereal and romantic feel was further achieved at their tented reception with cascading greenery, towering arrangements, and crystal chandeliers.
Scroll through these gorgeous photos by Carl Heyerdahl Photography and read on to find out the many creative ways they made their Hidden Pond wedding uniquely them. This is one elegant soiree you don't want to miss.
The Couple:
Jill & Douglas
The Wedding:
Hidden Pond, Kennebunkport, Maine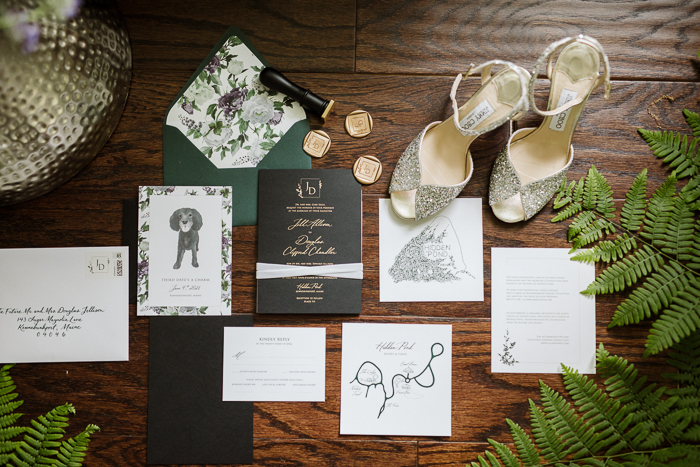 Setting The Tone Of Their Hidden Pond Wedding Starting With Their Invitations
The style and design of our wedding had so many elements that all came together beautifully. Our vision was perfectly executed, starting with our custom invitation suite, designed by AMR Calligraphy. It set the tone of our wedding, was reflective of our vibe, and it offered a glimpse into what our wedding day would be like.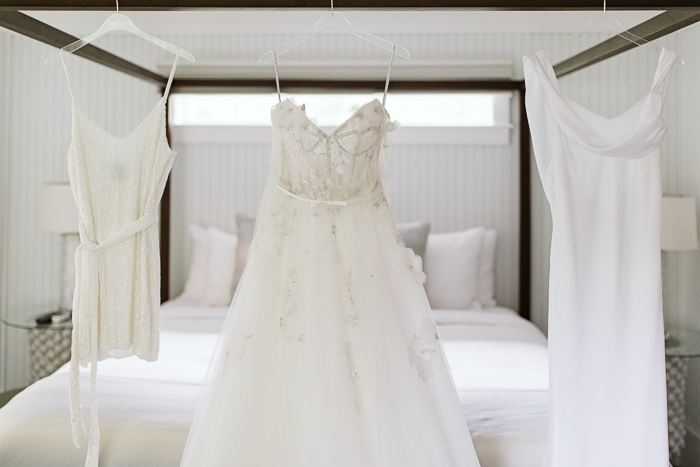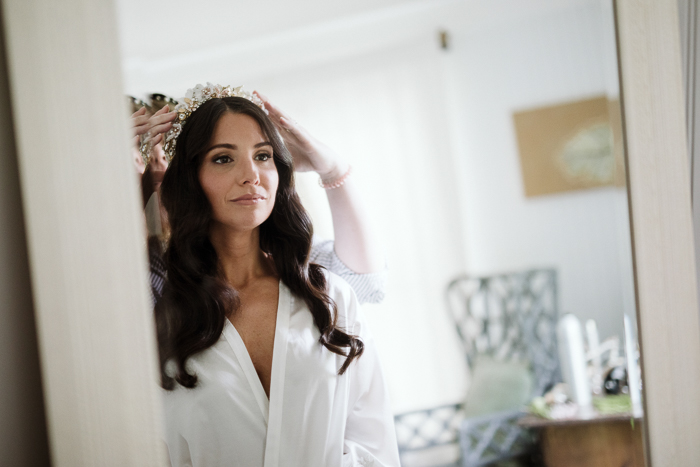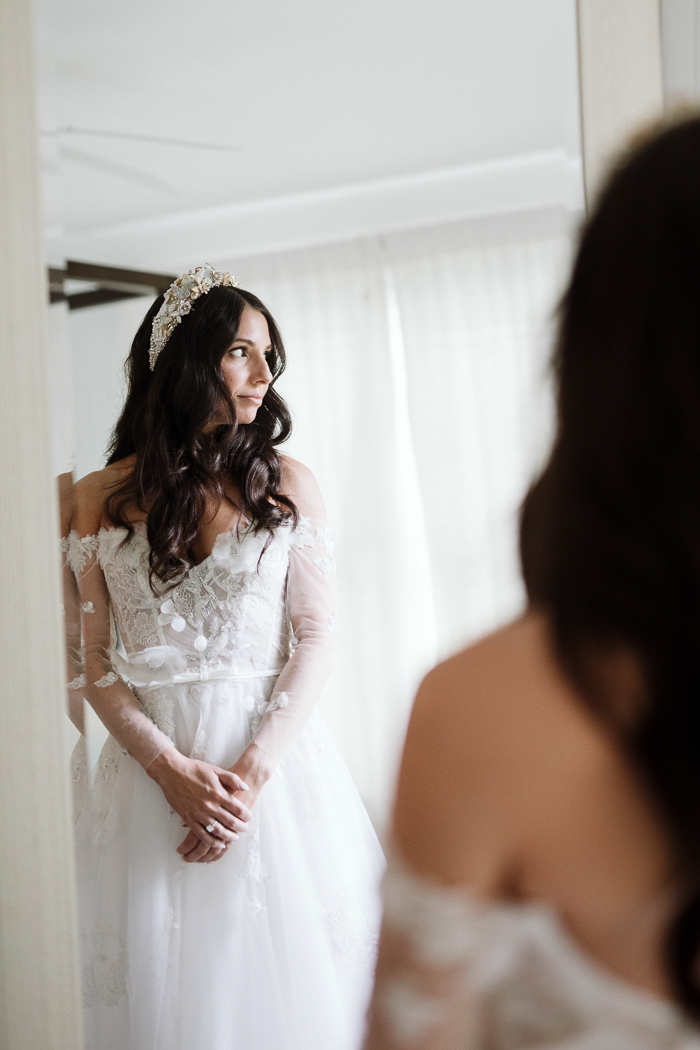 Shop similar headbands: Rhinestone Pearl White Flower HeadbandFloral Pearl Tiara HeadbandFloral Bridal Headpiece; ;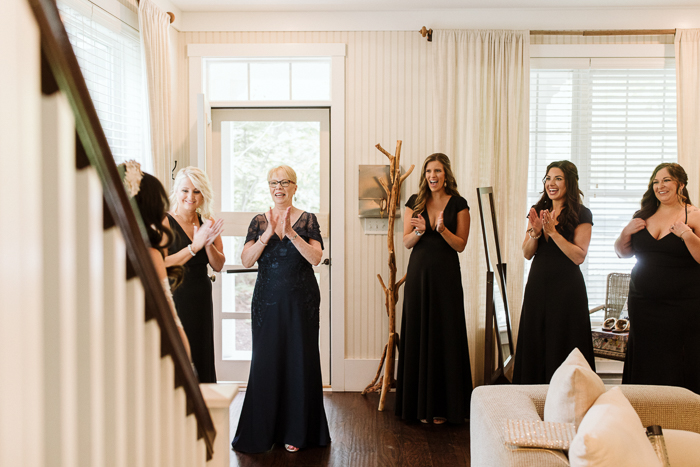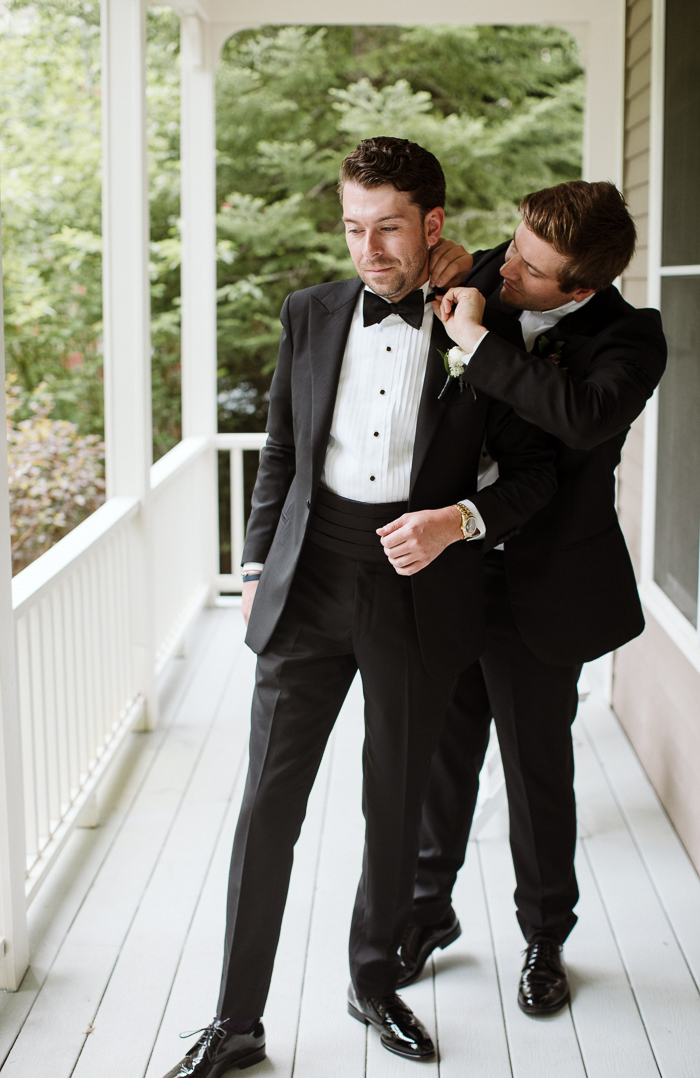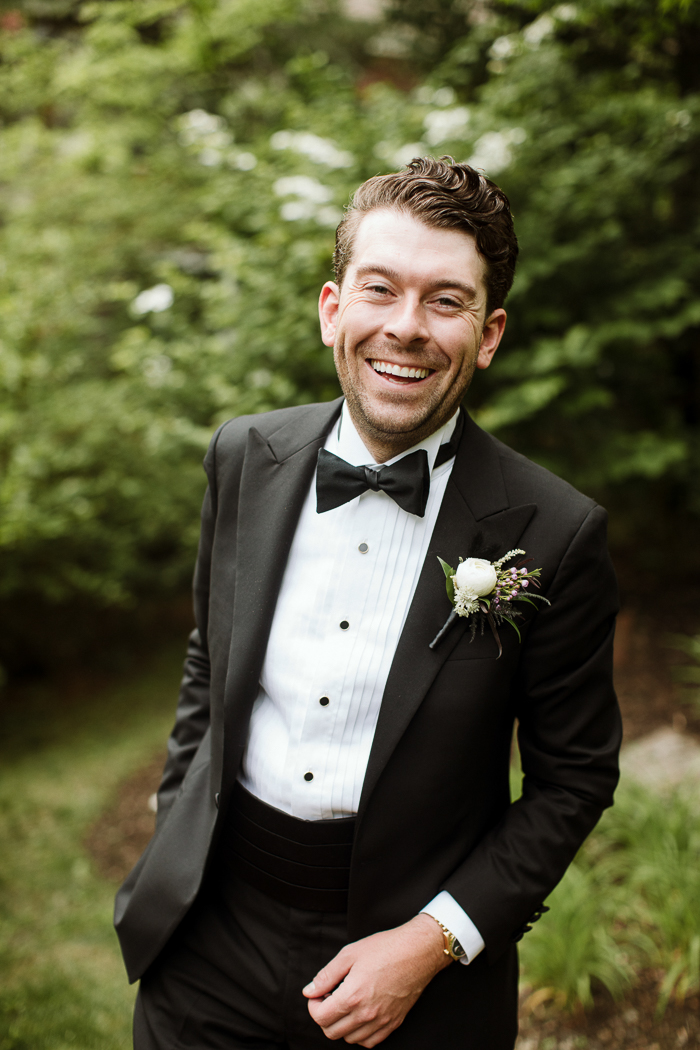 The Couple Snuck In A Private Moment Before Getting Ready
Doug texted me at 5:30 am on our wedding day, "I can't wait to marry you today" and asked if we should take a golf cart around the property to take it all in and have a moment together before the day got busy. Although we had planned not to see each other until our first look, we decided to forgo the tradition. Doug picked me up in my "something blue" pajamas, and we drove around the grounds. We were the only ones out, and we could see all of our friends' cars parked at each of their private cottages, all sound asleep inside. We then peeked at our tent before kissing goodbye to start getting ready for our day. It was a special moment of our day and a memory we will have forever. We were so glad we did it.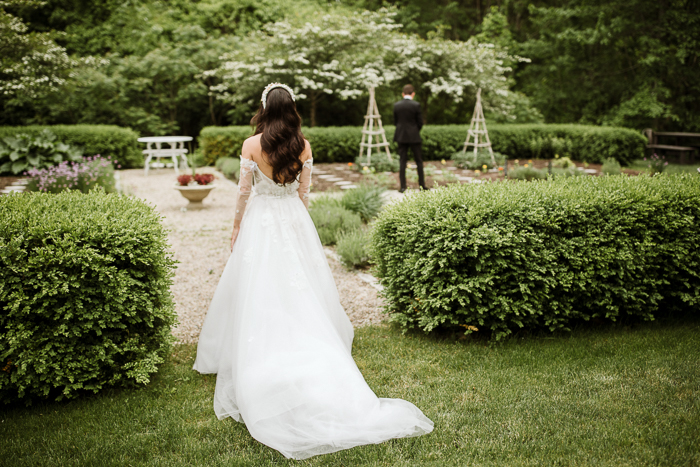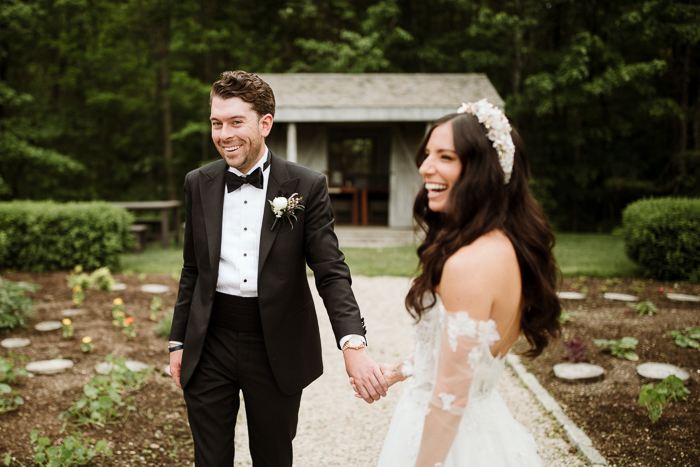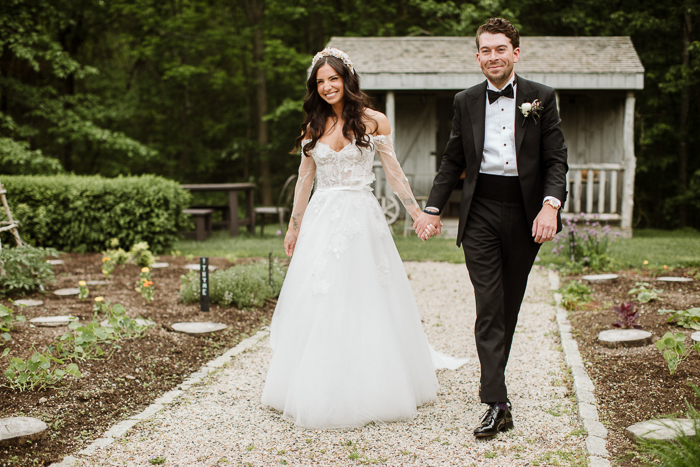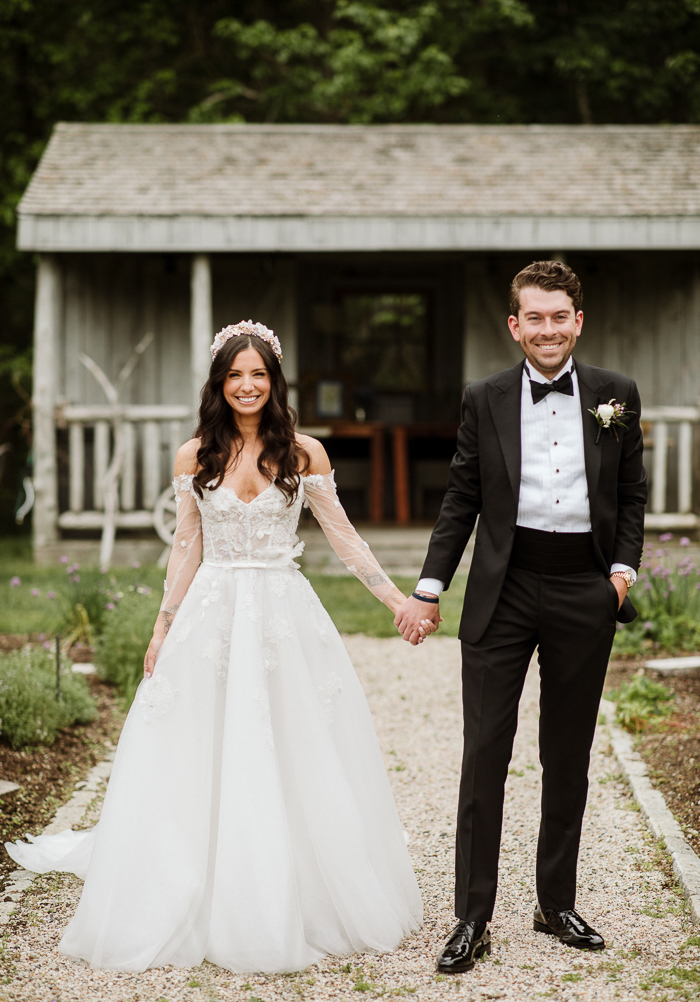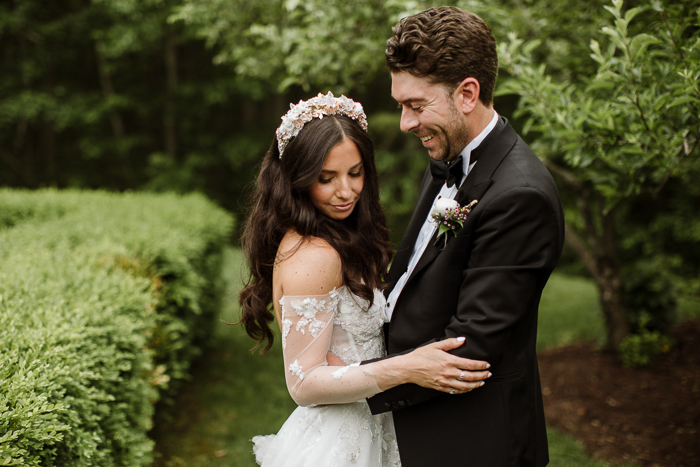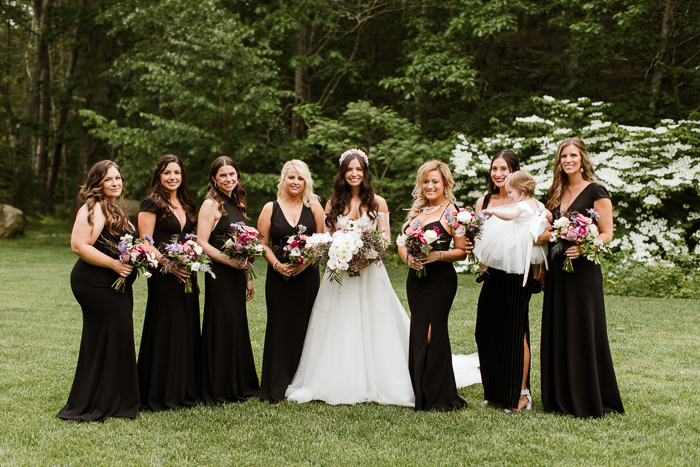 Shop similar bridesmaid dresses: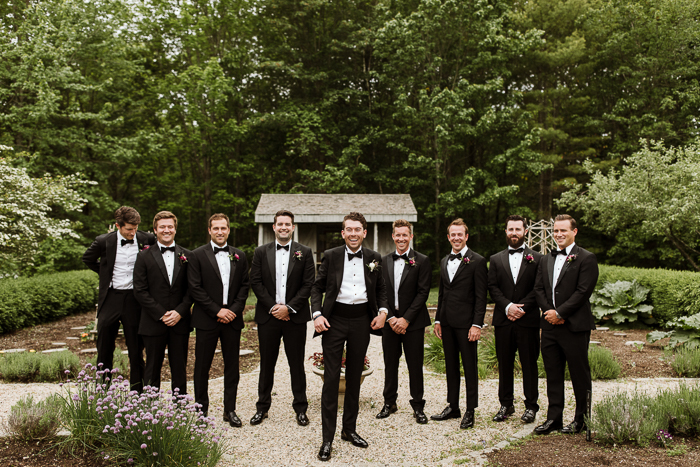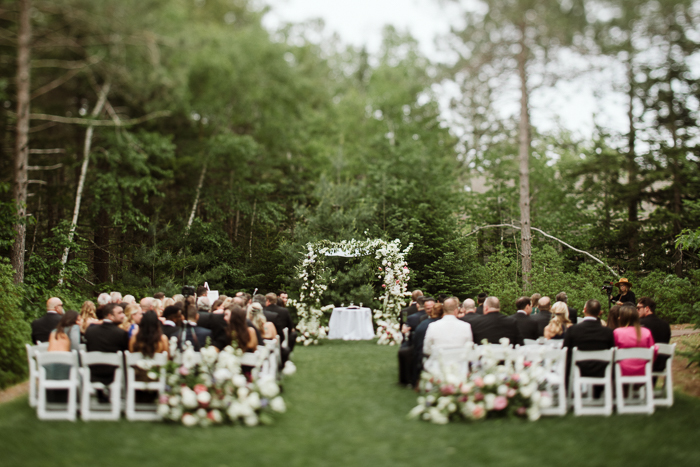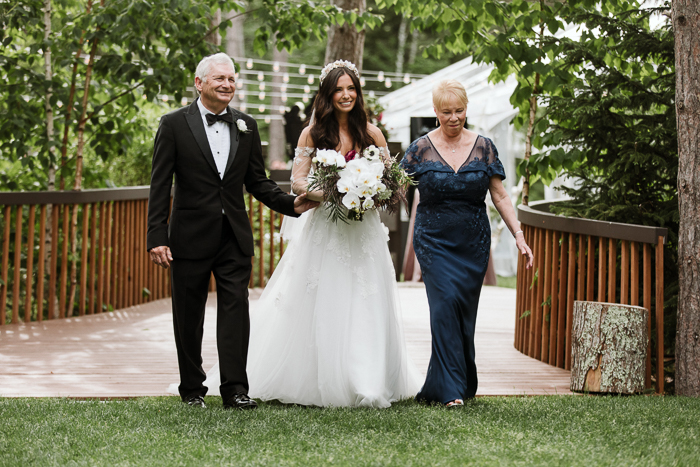 Personalizing Their Ceremony Through A Meaningful Gift Exchange
Our rabbi had us give each other something that we wanted to bring into our marriage. The gifts were placed in a pouch and were a surprise to each of us during the ceremony. Doug brought a whisk to symbolize his love of cooking for me and his commitment to providing for the family. I brought a coin engraved with the words "I love you" which Doug found in a field on a return trip to Jackson Hole, Wyoming. Jackson Hole was where I first said "I love you" to Doug the year before. The coin symbolizes our love then, on our wedding day, and our love forever.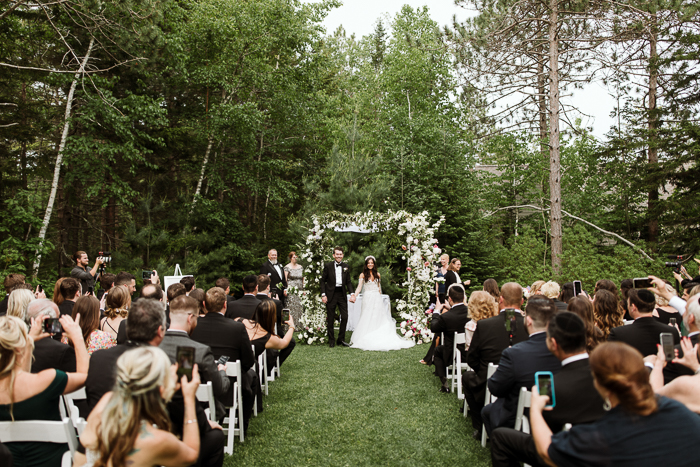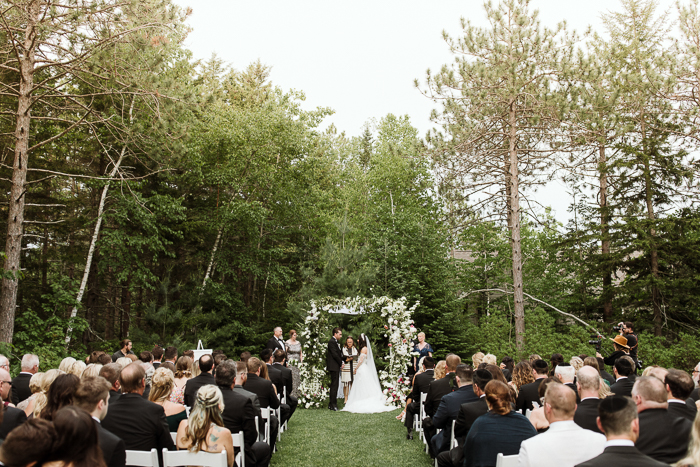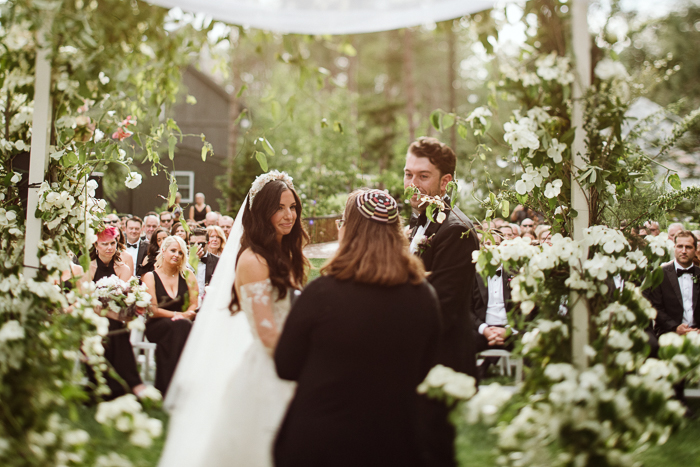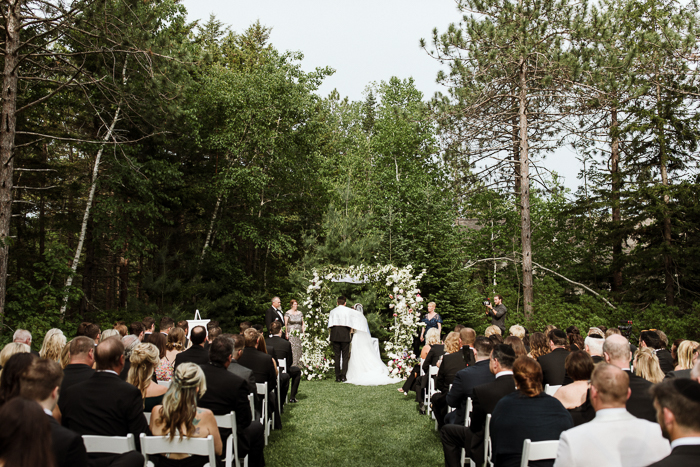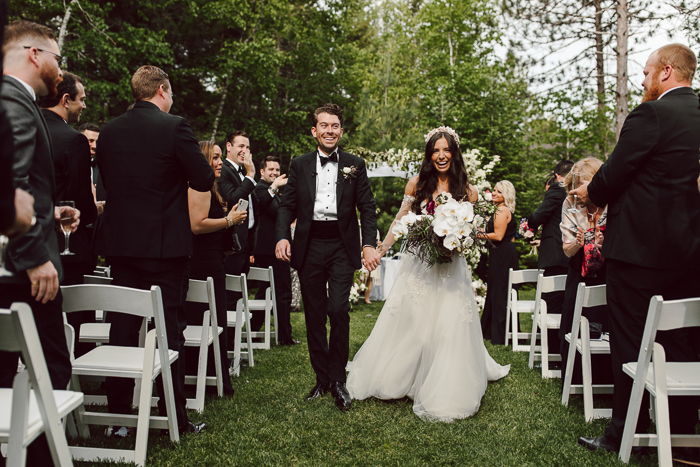 Choosing A Meaningful Venue & Spending Their Hidden Pond Wedding Weekend With Their Loved Ones
After two postponements due to the pandemic, Doug and I got married at our happy place. Hidden Pond was one of the first places Doug took me when I visited his hometown Kennebunkport for the first time, and it was the first place we talked of when we started having conversations about marriage. We wanted a modern yet timeless black-tie wedding in the woods in a unique and magical setting. It was the first time many of our family and friends had seen one another in so long. We did a buyout of the resort for the weekend so that our family and friends could stay in the charming and impeccably decorated private cottages.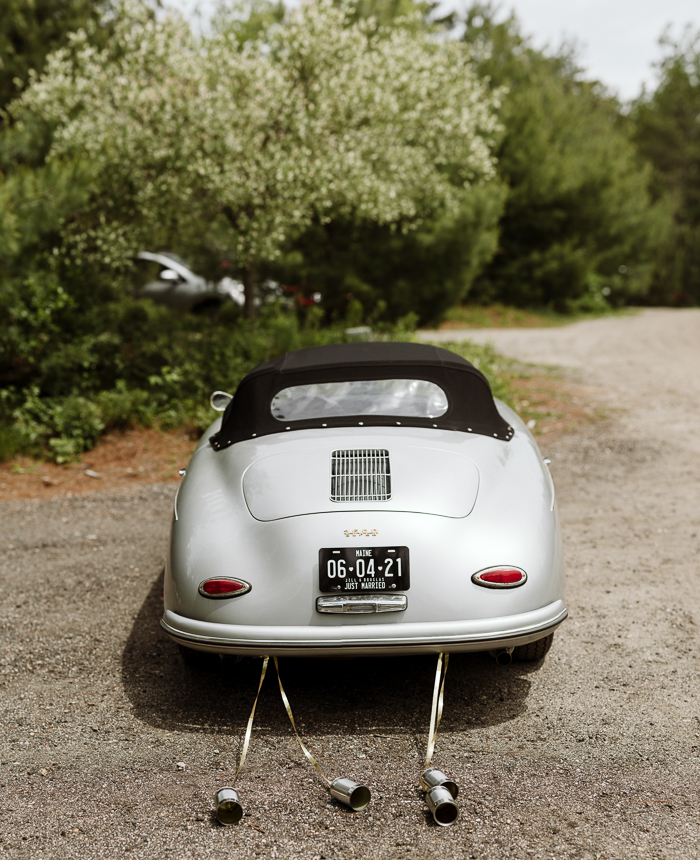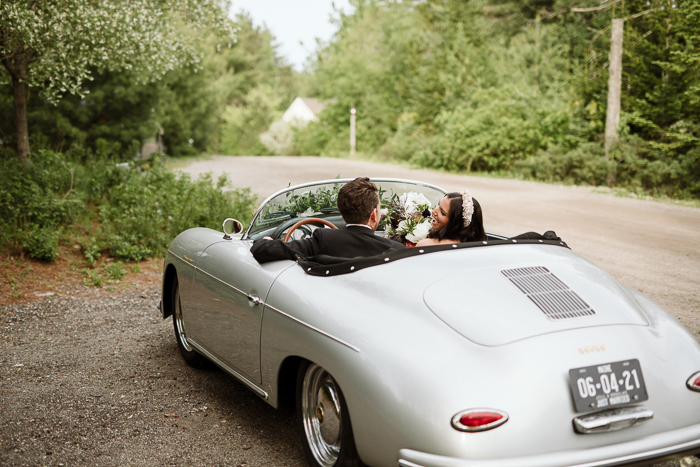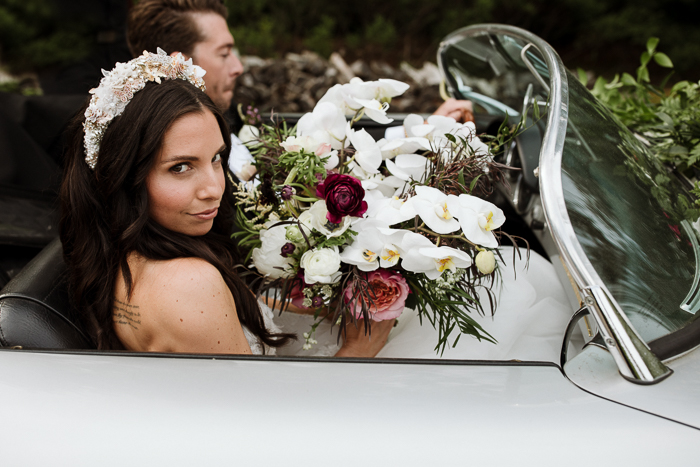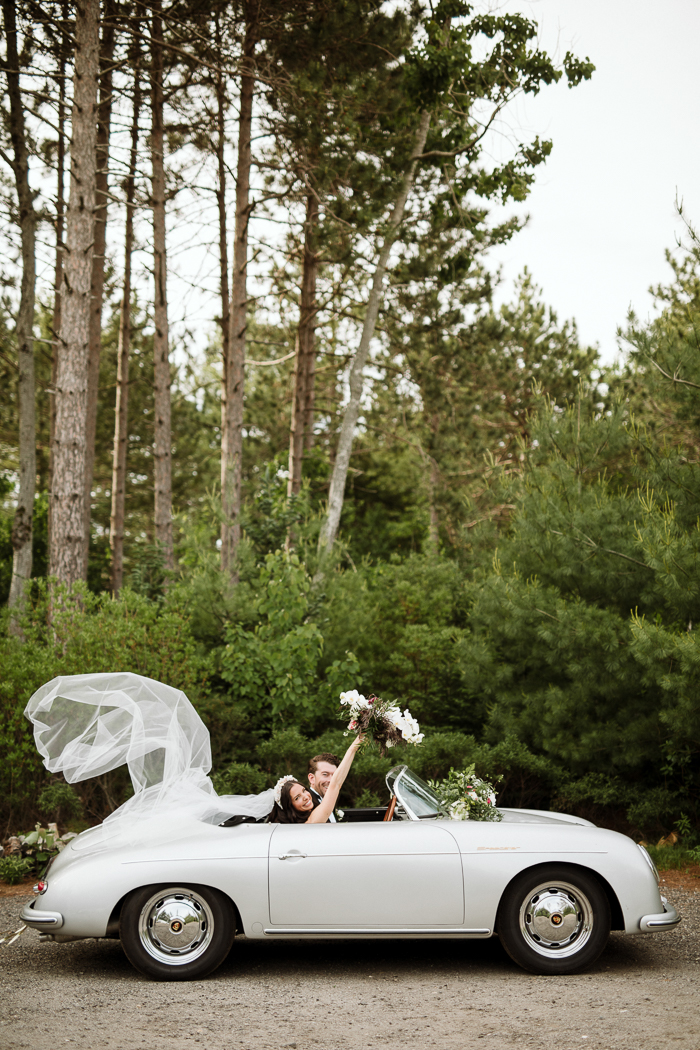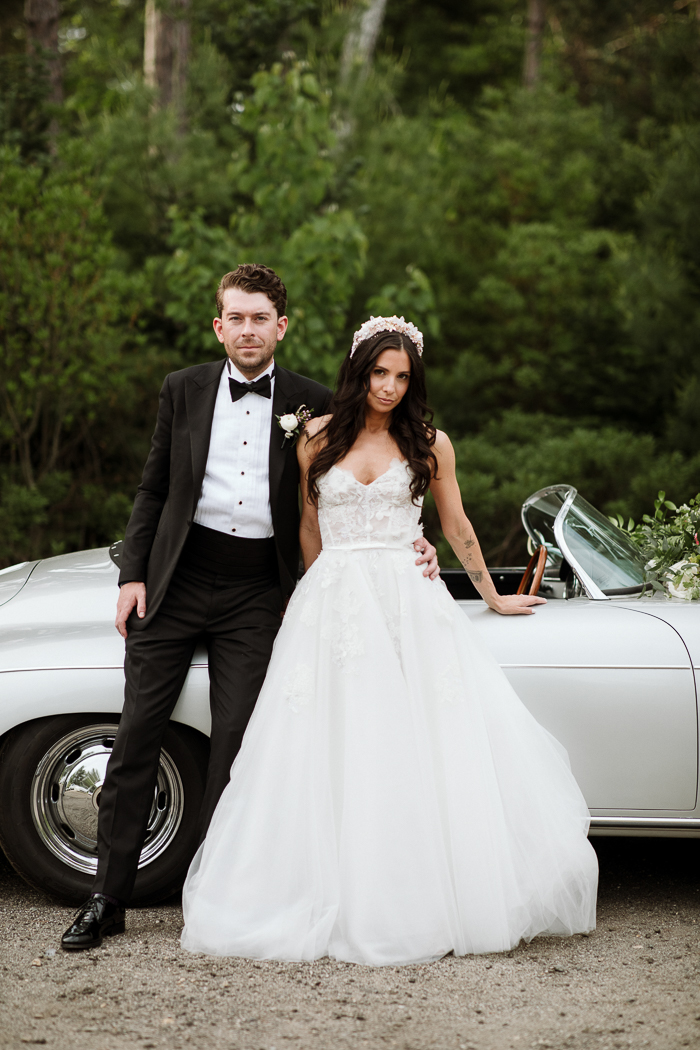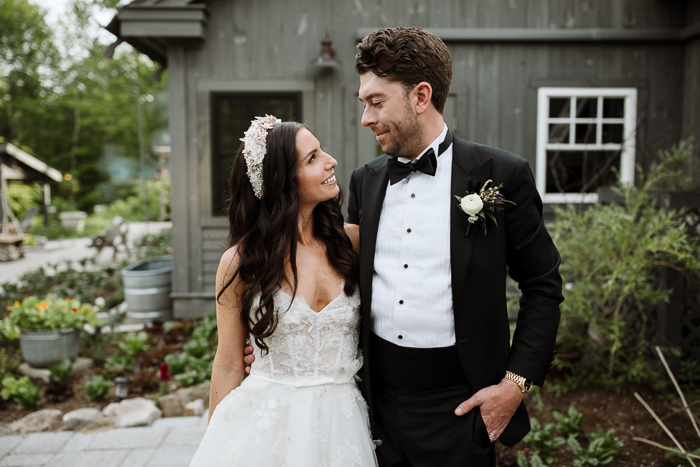 Honoring Jill's Late Grandmother By Incorporating Butterflies Into Their Wedding
We honored my late grandmother, who loved butterflies so much, with butterfly details in our décor and my custom hairpiece. But the most special of all was the real-life butterfly that was with us during our first look, ceremony, and reception. During our first look, a yellow butterfly was spotted flying around us and then flew through the aisle during our ceremony. It then landed in our reception tent, perched up above. My grandmother was very much with us that day.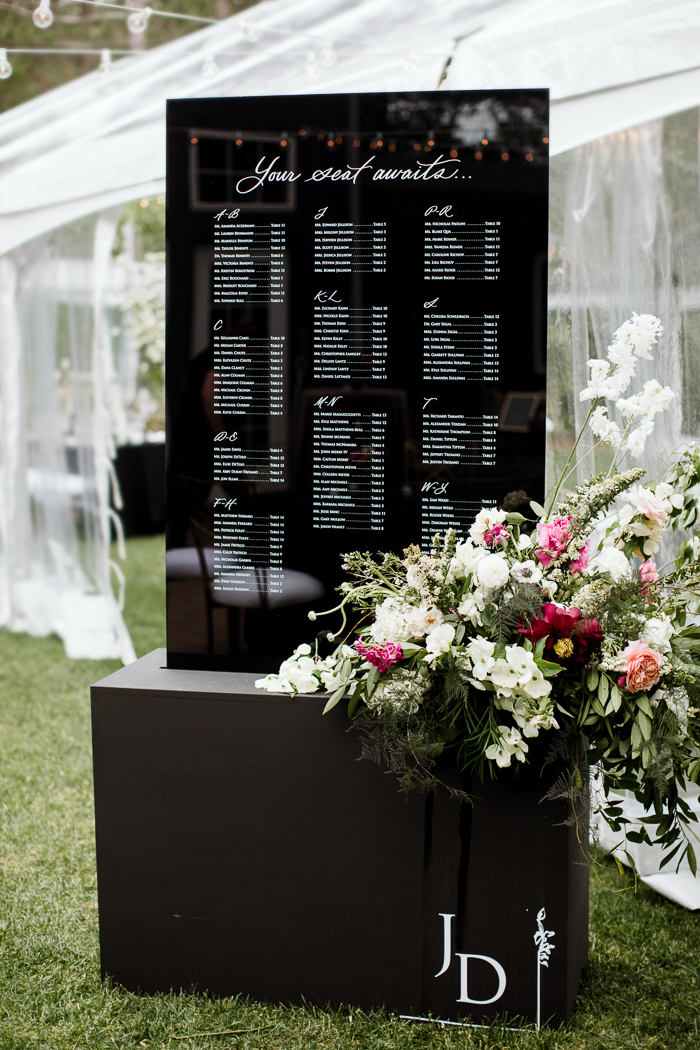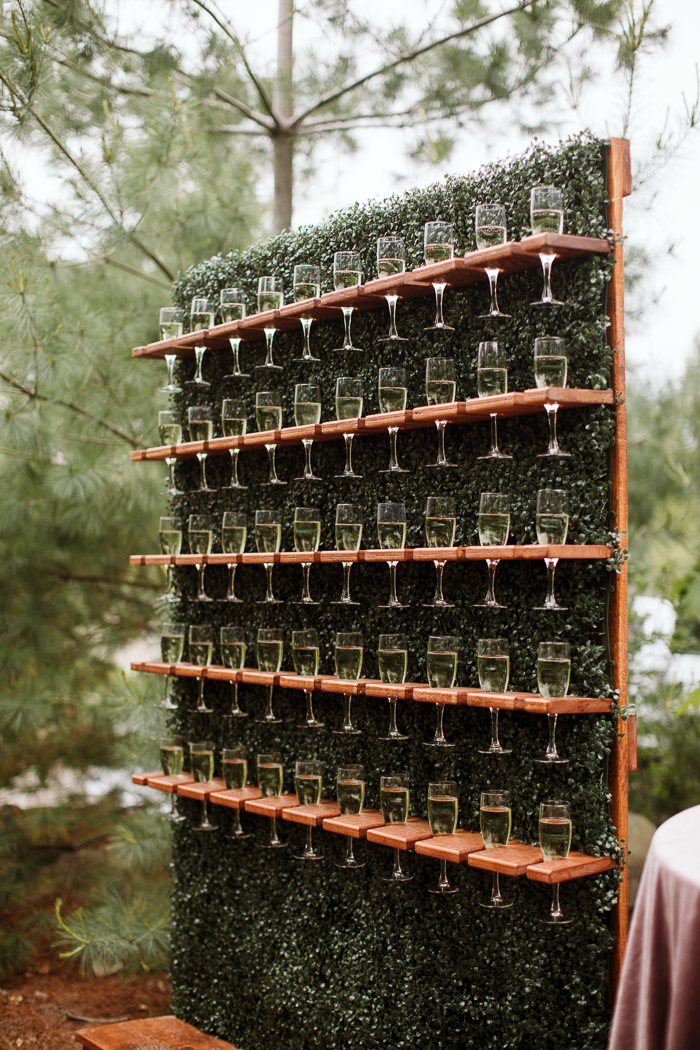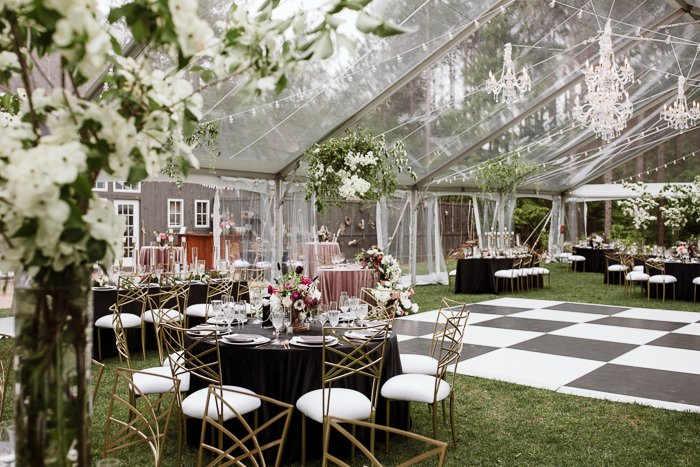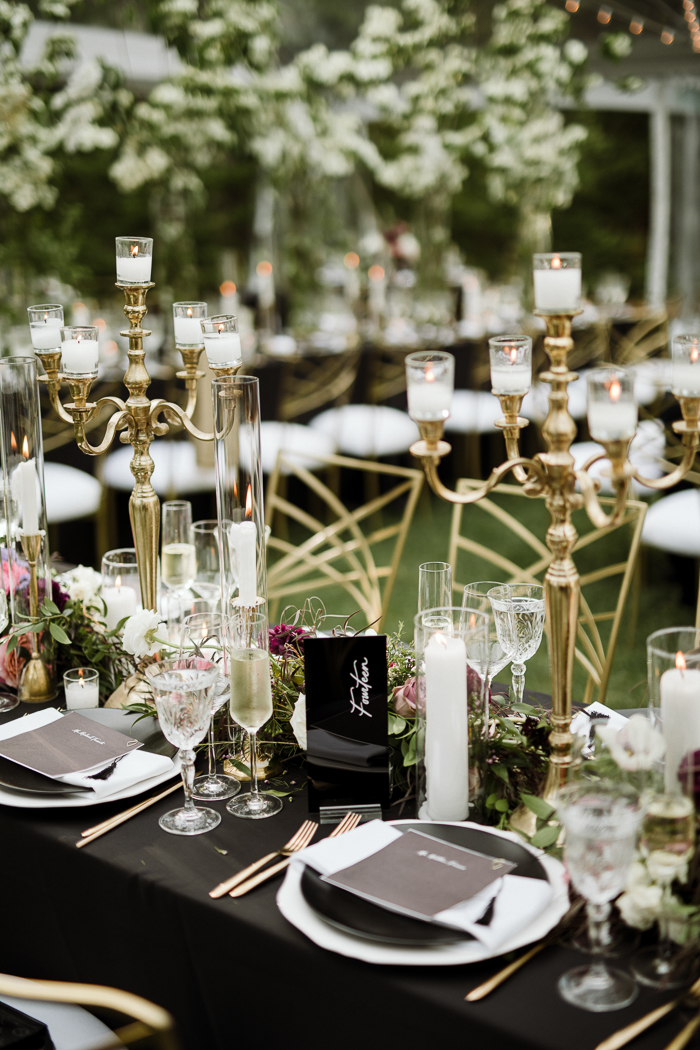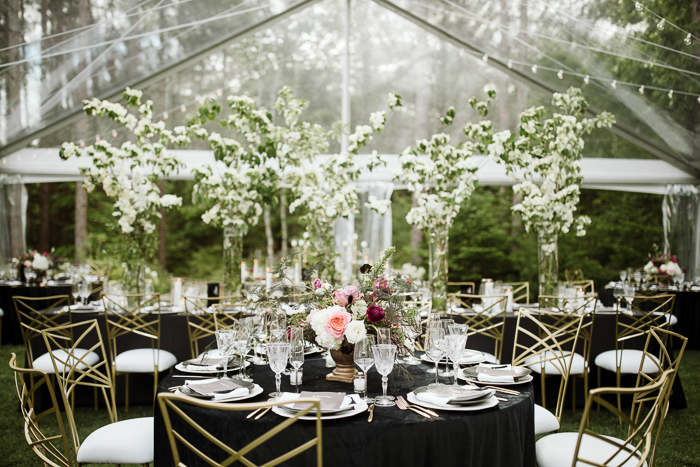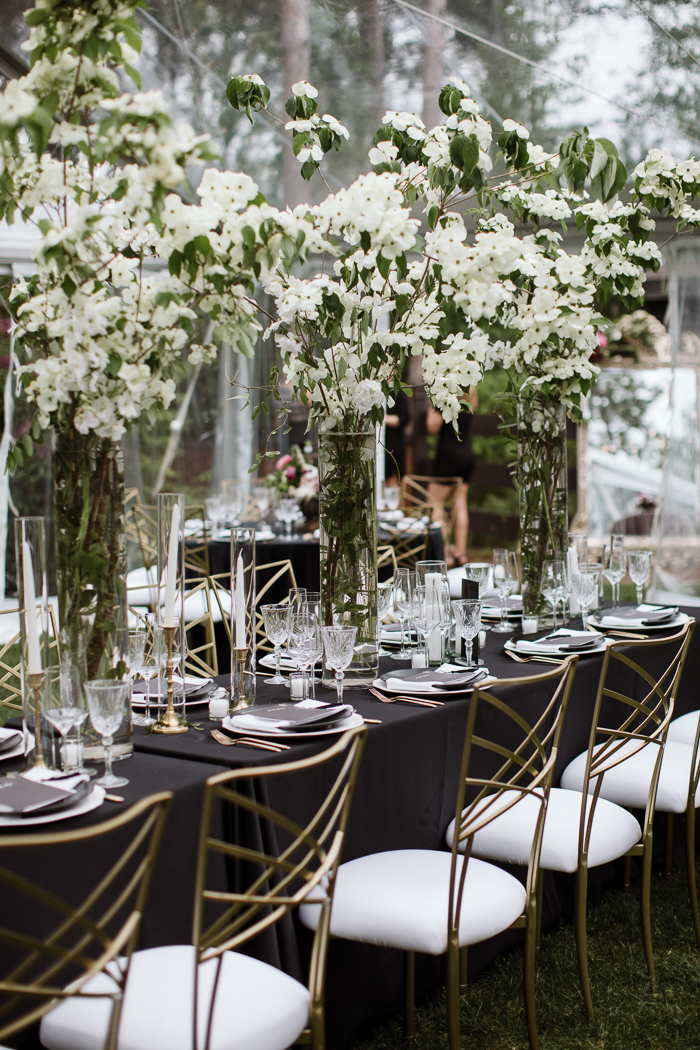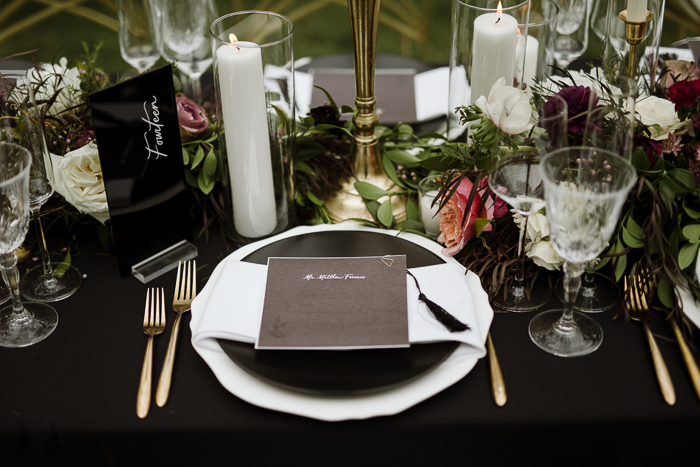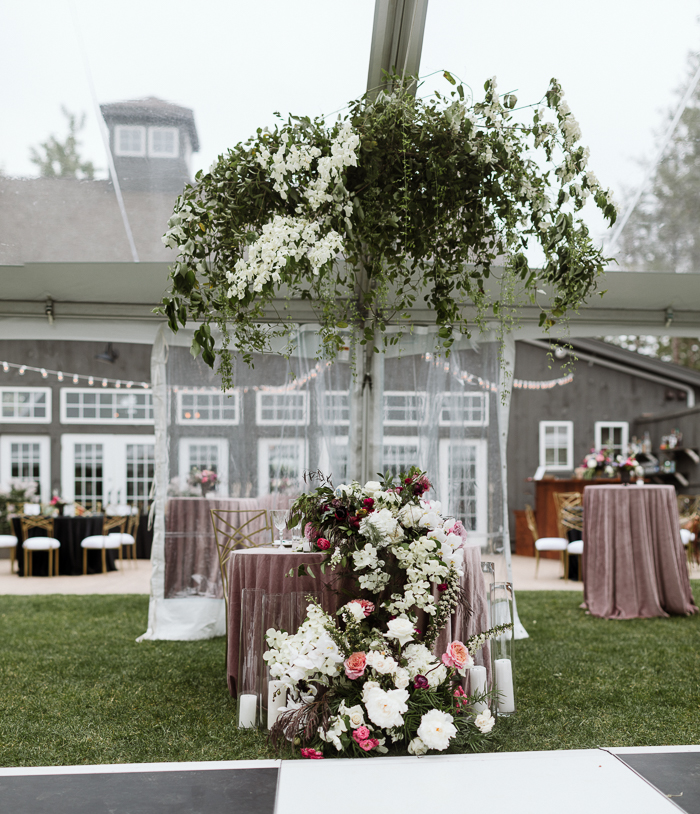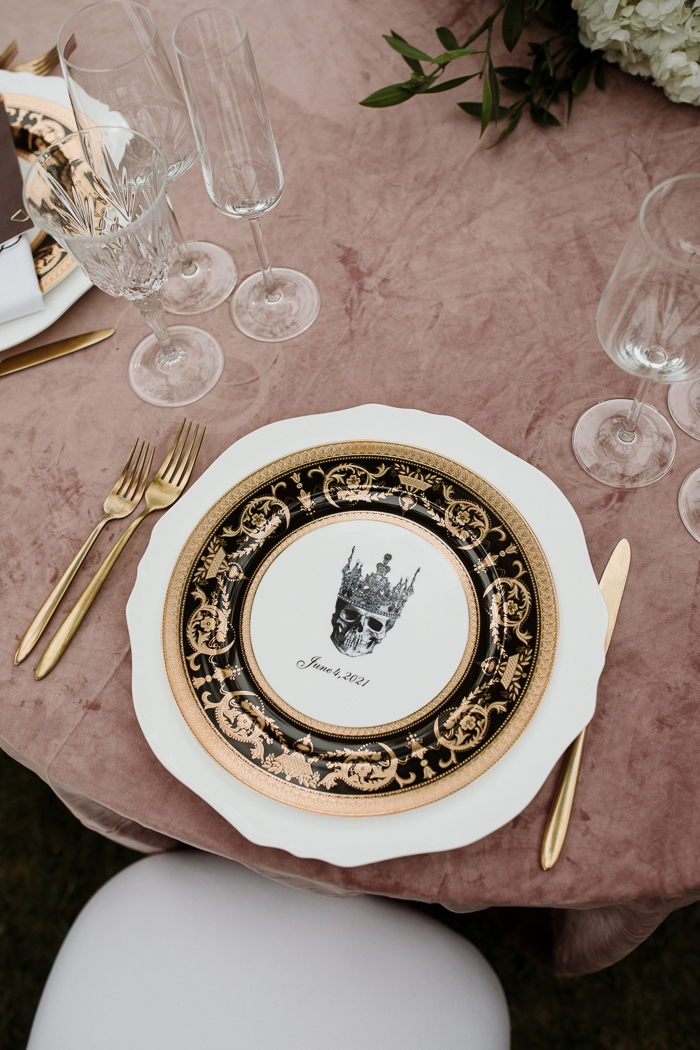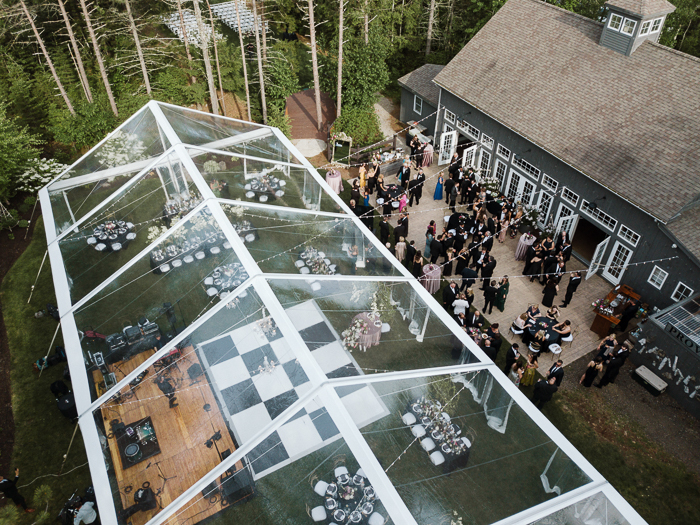 They Treated Their Guests To Signature Cocktails Named After Their Pup
Our wedding menu was a mix of comfort food and food from some of our favorite restaurants. We had two signature cocktails. Our dog is named Sugar Magnolia, so we had one cocktail named after her. Since Sugar Magnolia is named after a Grateful Dead song, we called the second cocktail The Grapefruit Dead. Our signature cocktail sign had a custom illustration of our dog to tie it all together. Lastly, ice cream is a favorite late-night snack of ours. So we had mini ice cream cones passed out on the dance floor.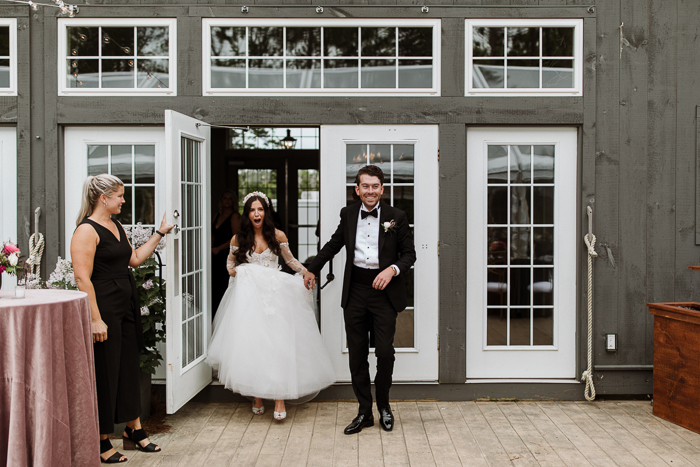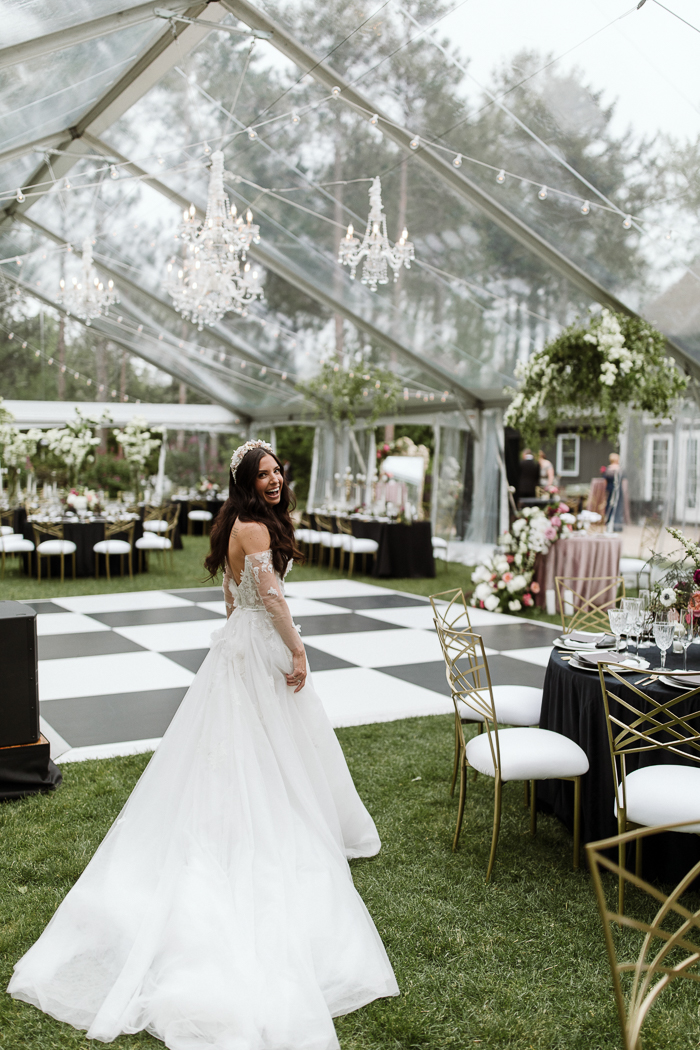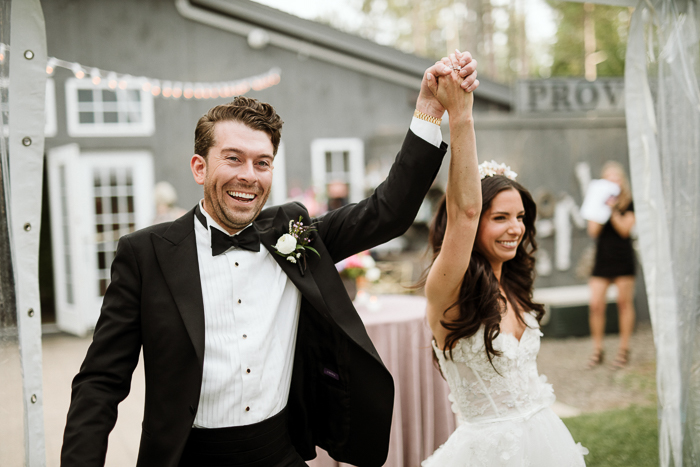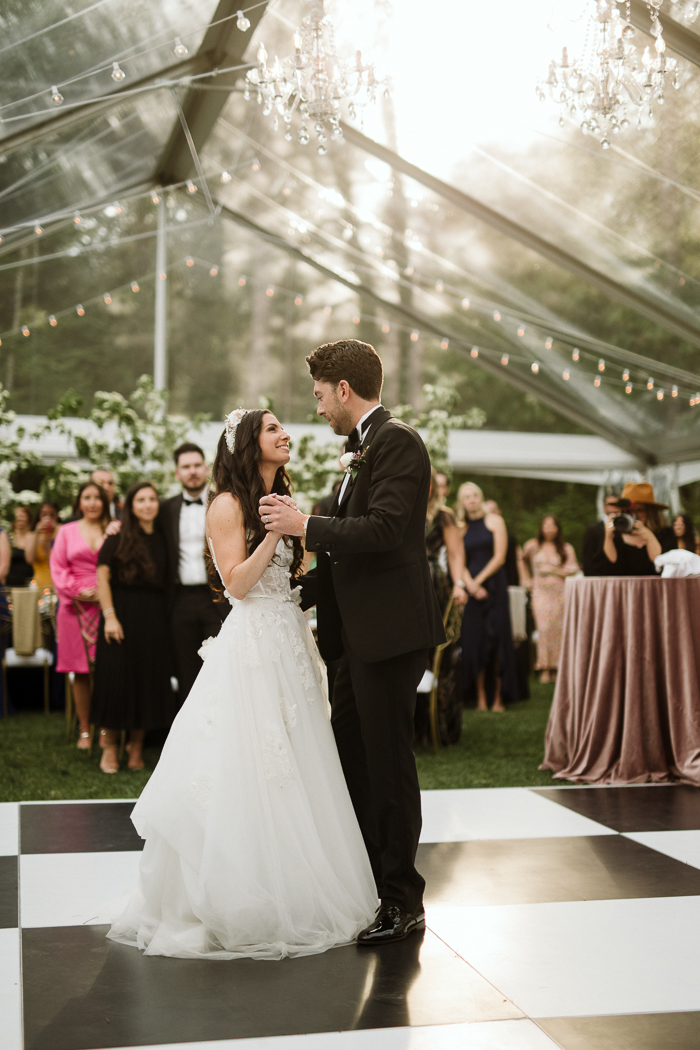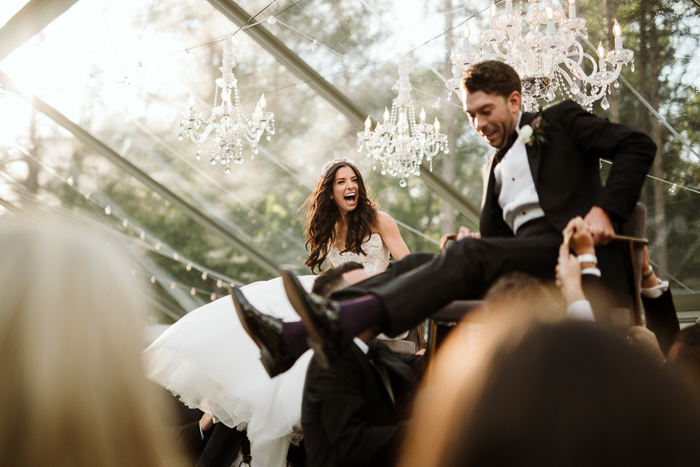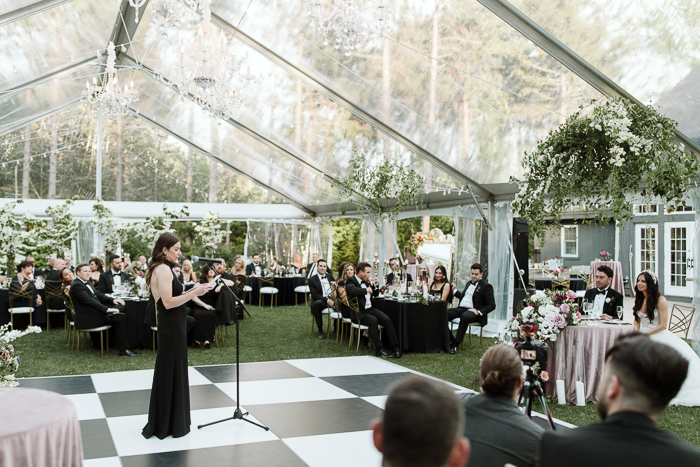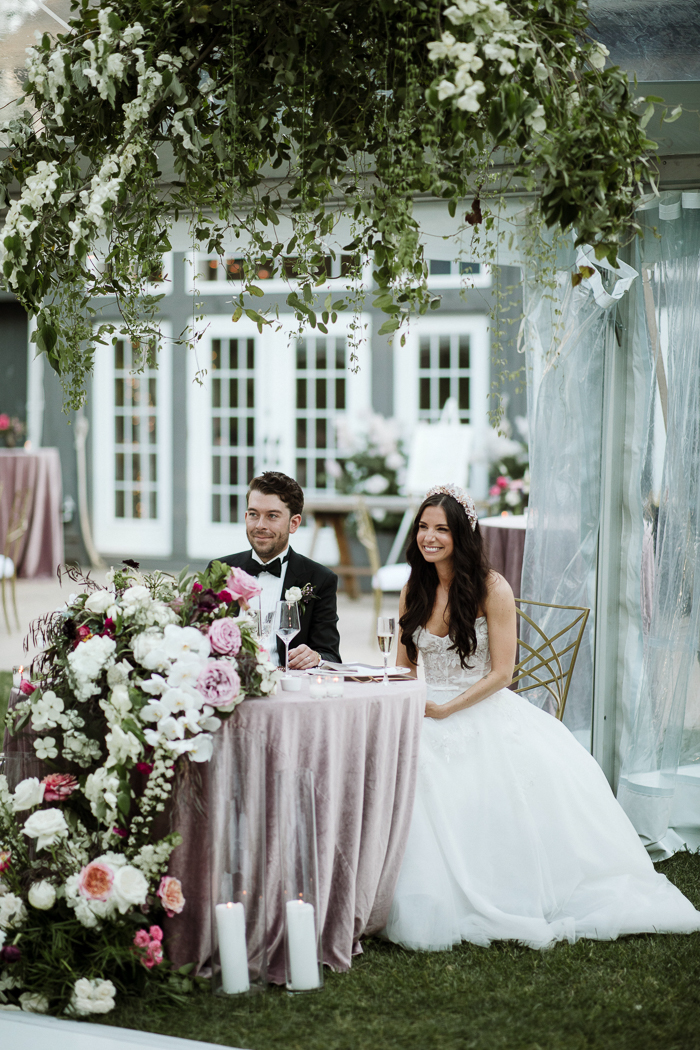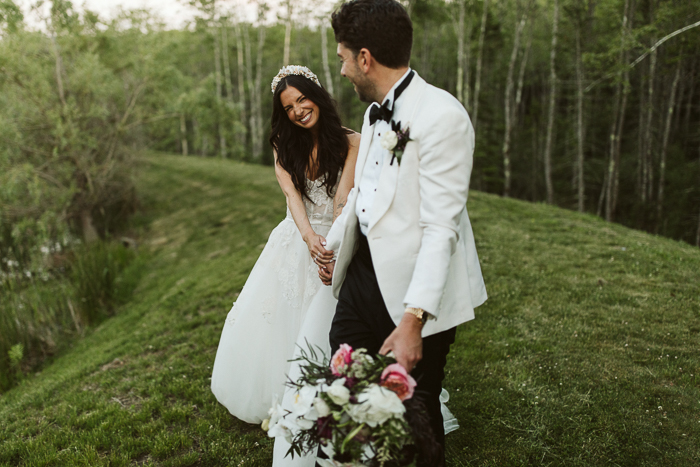 Recommended Reading: 30 Showstopping Wedding Reception Dresses to Dance the Night Away In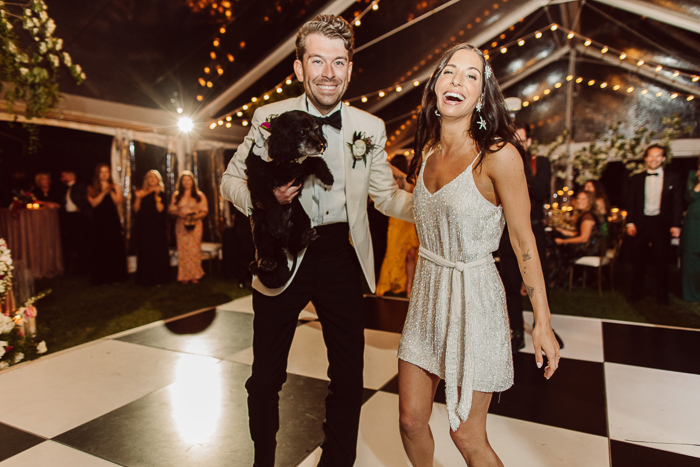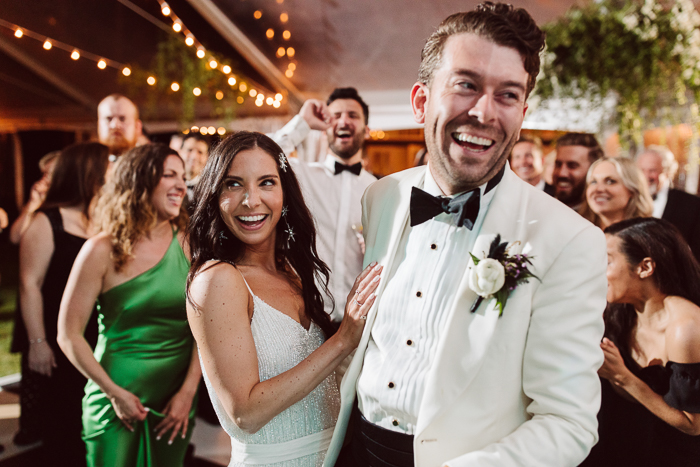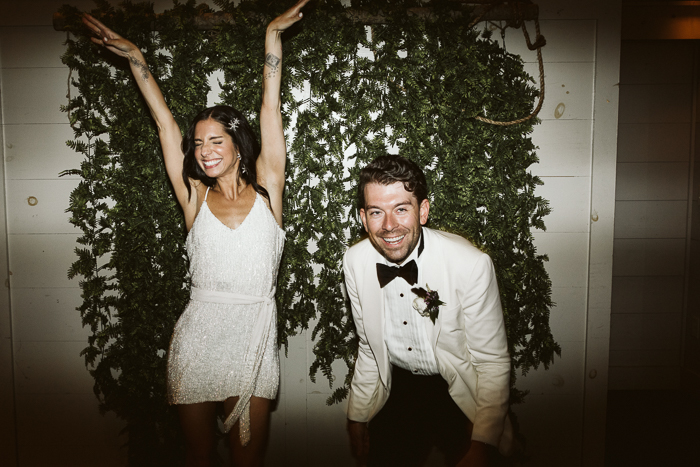 Congratulations to Jill and Douglas on their elegant black tie Hidden Pond wedding. Many thanks to Carl Heyerdahl Photography for capturing the magic of their special day. And of course, a shout out to Nicole Mower Event Planning & Design for helping the couple bring to life the celebration they've always envisioned.
With so many tasks to juggle, hiring a trusted wedding planner is critical to overcoming challenges and managing your stress levels. Your journey to "I do" should be a positive one, so our first tip? Check out our guide to beat wedding day stress and our ultimate planning checklist.