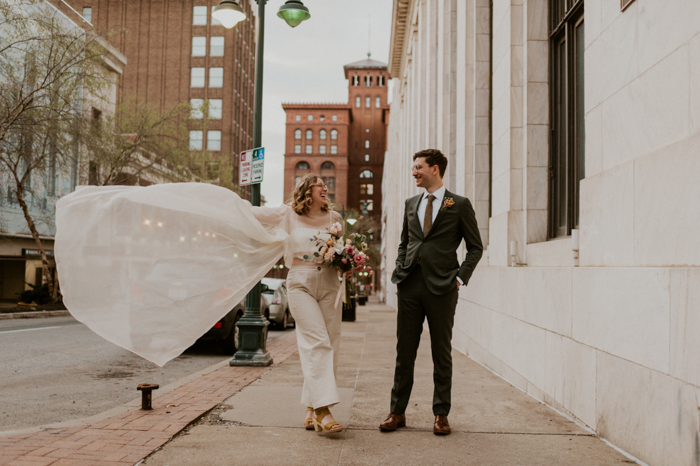 Sam and DJ started their wedding journey thinking they needed to do something super big and traditional since that's all they've ever experienced. But once they knew they could make their big day look like whatever they wanted, everything fell into place, and planning became a breeze. Set at an urban boutique hotel with a boho aesthetic and chic relaxed attire, they kept their No Vacancy wedding small but full of personality.
The pair couldn't have chosen a more perfect setting that matched their style, with the hotel's quirky interior and funky vibe. The eclectic atmosphere continued in the outdoor courtyard, where the two exchanged heartfelt vows with the bright mountain mural as a backdrop. After the ceremony, they gathered around an inviting tablescape of dried florals, retro-themed settings, and antique gold accents under the soft glow of string lights.
With the help of their planner Emily Aitken Events, it was exactly the celebration they'd envisioned—a cozy dinner party and sleepover with their closest loved ones. If an intimate gathering with only your nearest and dearest sounds like a dream, then this No Vacancy wedding is the inspiration you need. Scroll through these beautiful images captured by Junebug member Maggie Grace Photography to see exactly what we mean.
The Couple:
Sam and DJ
The Wedding:
No Vacancy, Kansas City, Missouri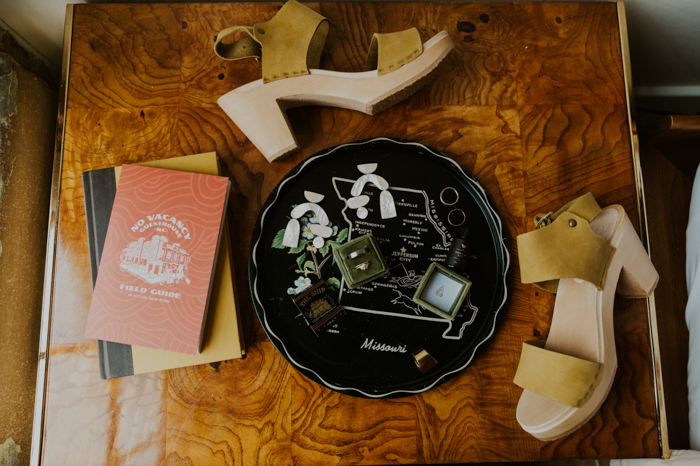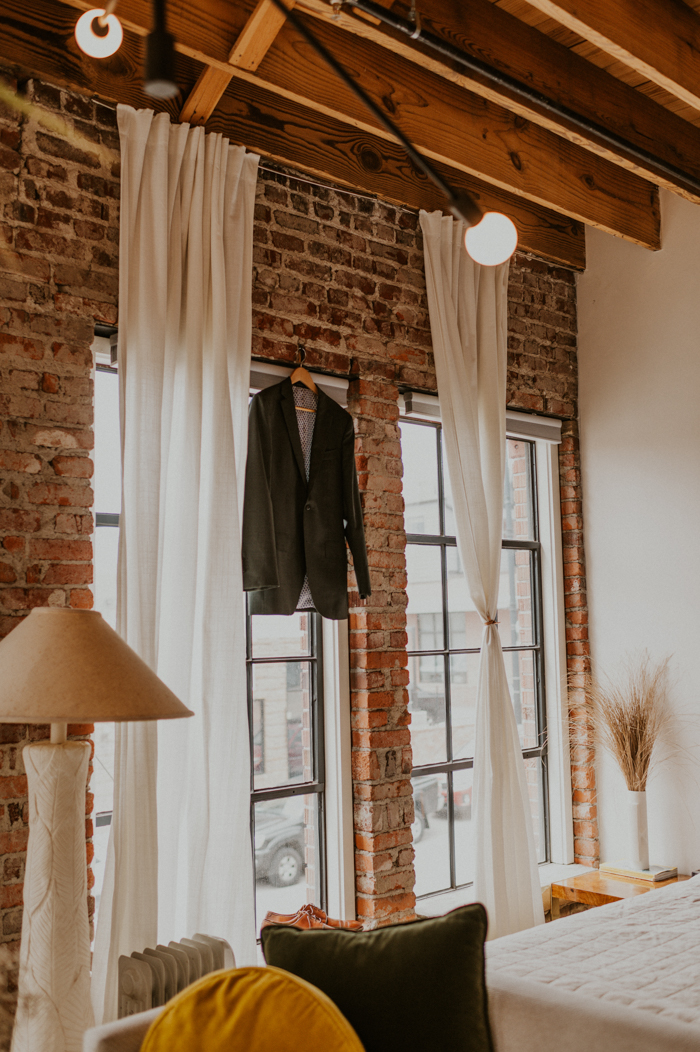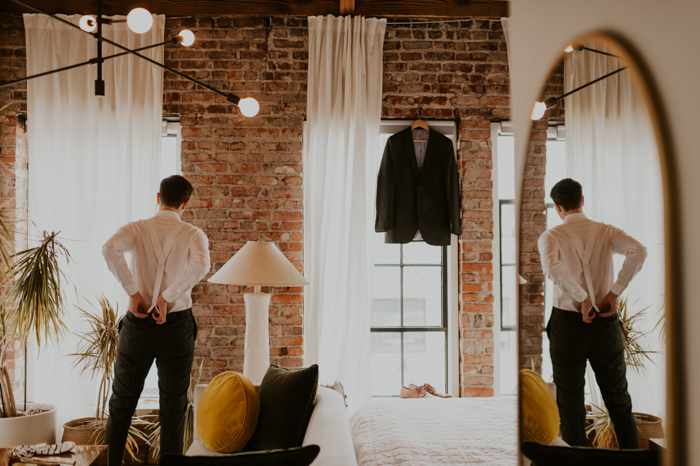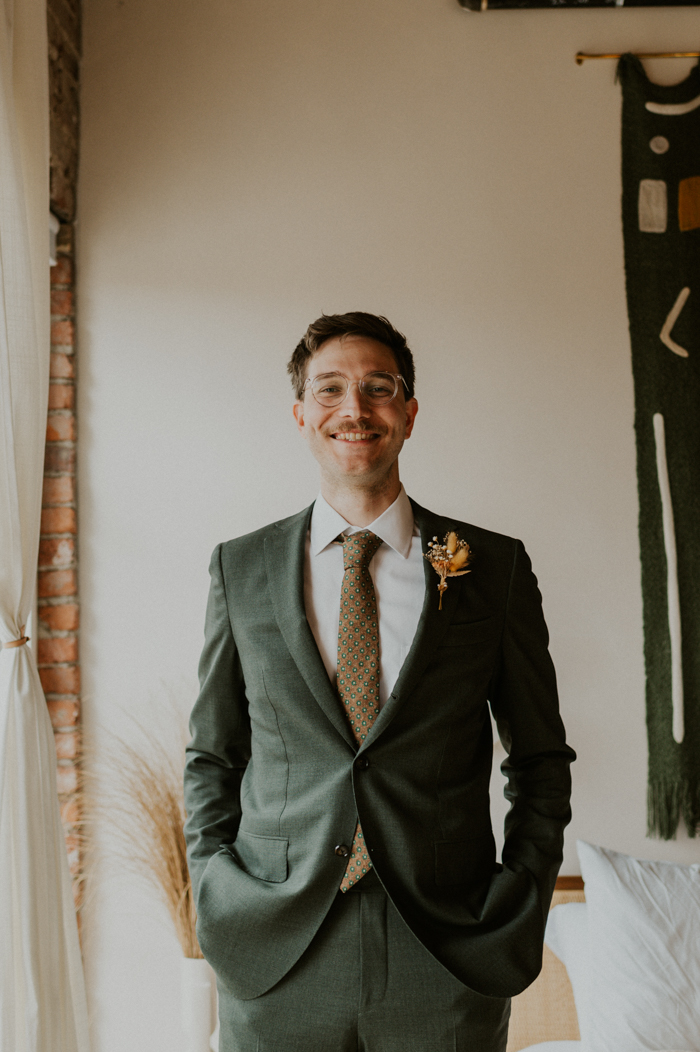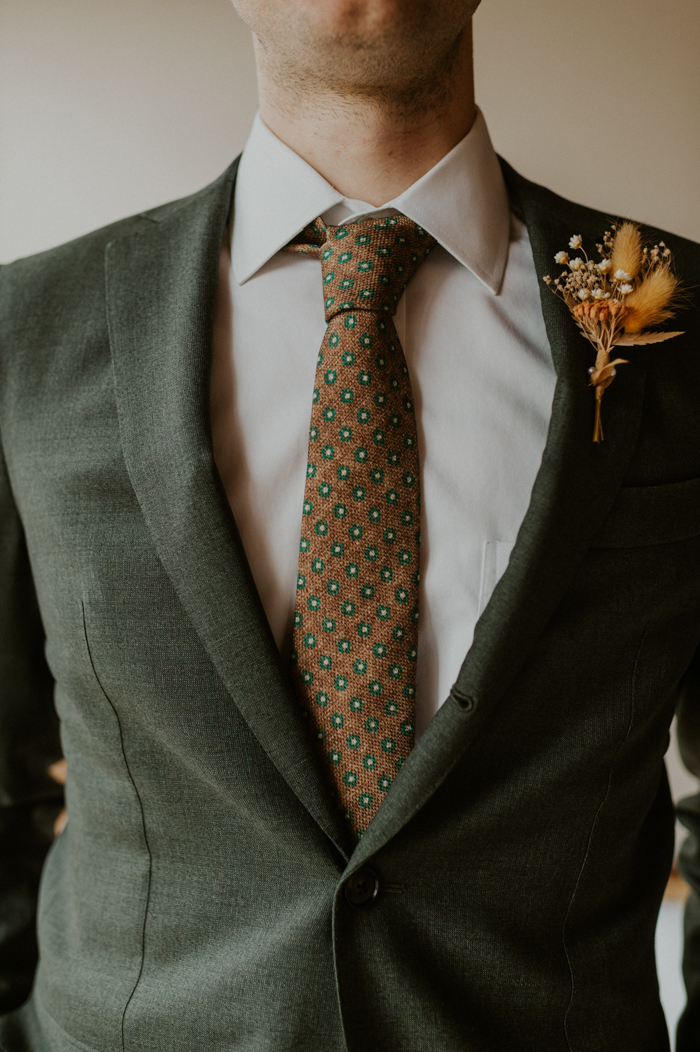 How Their No Vacancy Wedding Came To Be
I really wanted a gorgeous backdrop for our ceremony. I pinned various DIY backdrop inspirations but knew we wouldn't be renting out a huge wedding venue since we only invited 30 people. When one of my friends sent me No Vacancy, my jaw dropped because it was exactly our style and taste, and there was a built-in mural background that was absolutely stunning. It was a no-brainer to do a hotel buyout of the eight rooms so we could have out-of-town guests stay while also having the ceremony and reception in the same place. And it was in Kansas City, the city DJ and I met, so it felt kismet.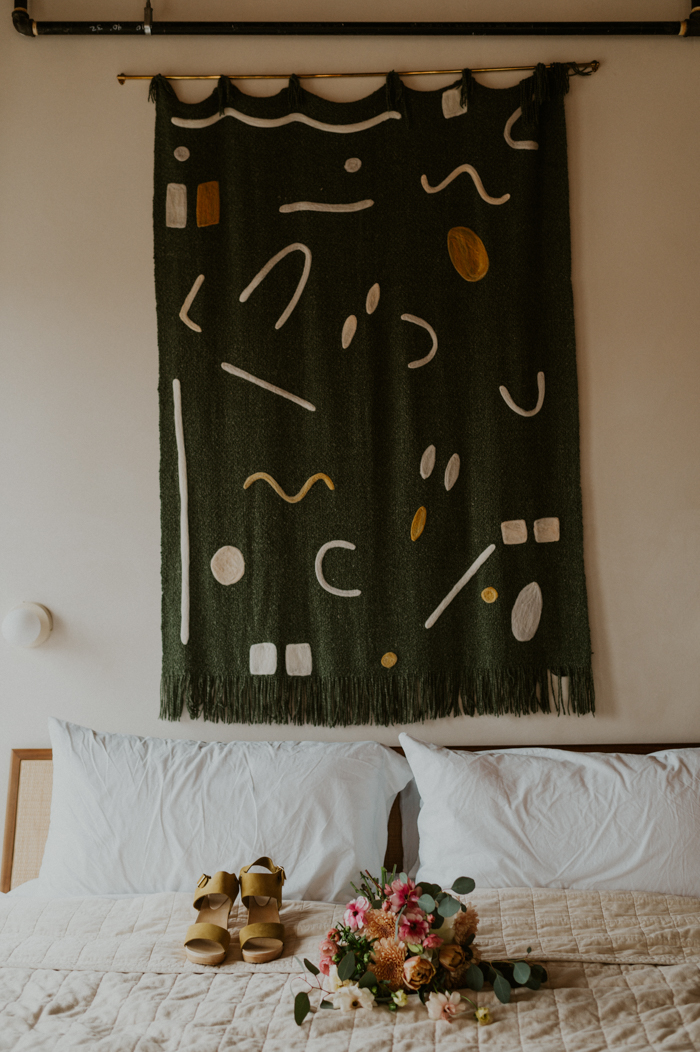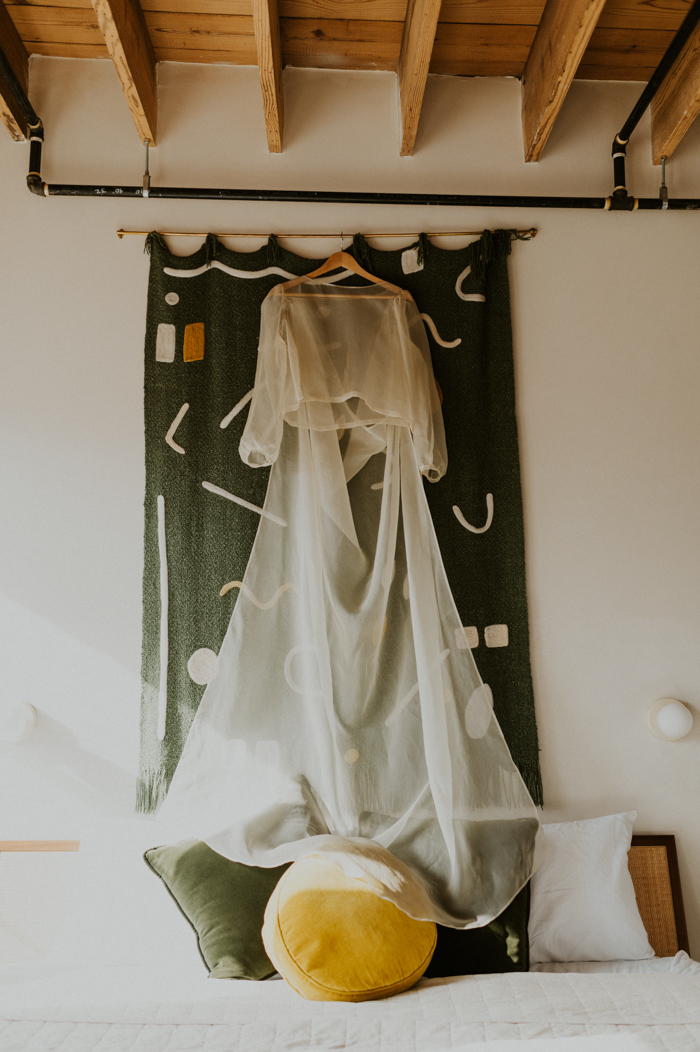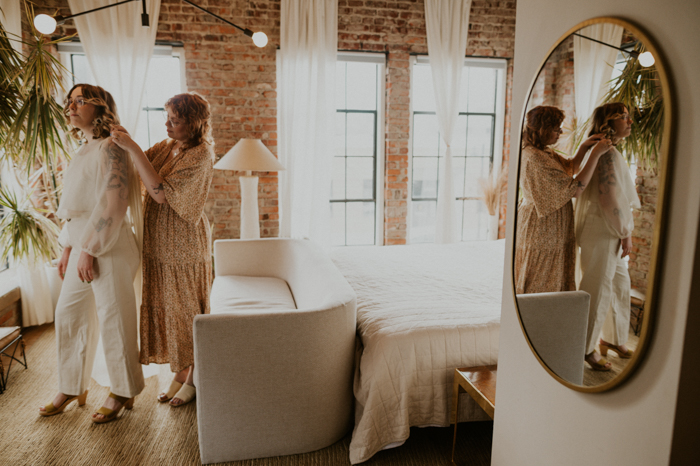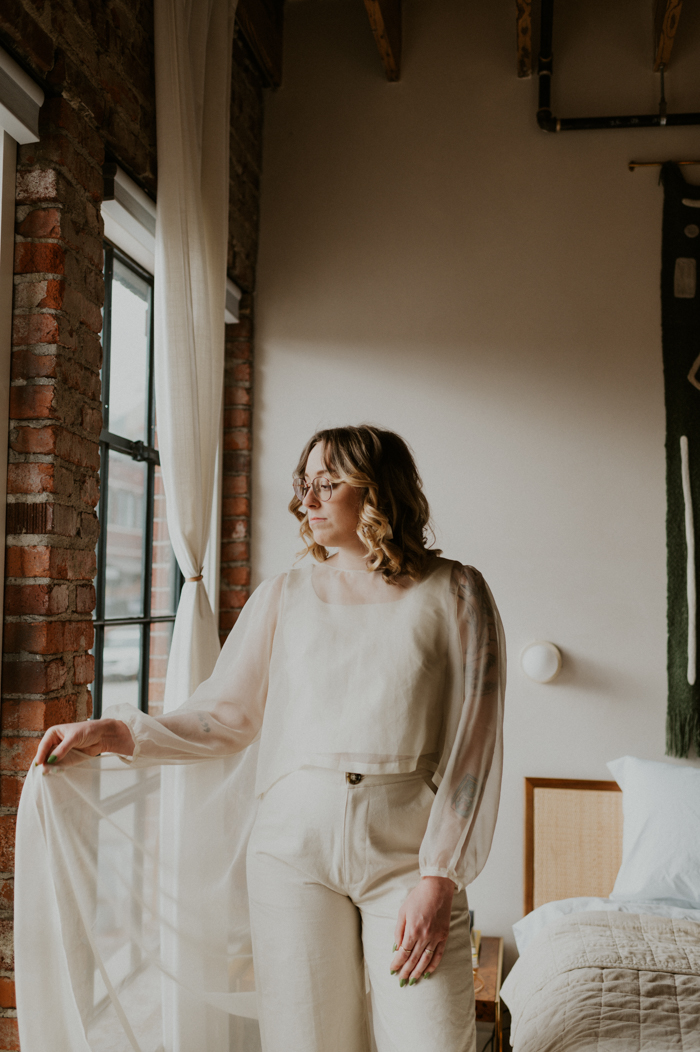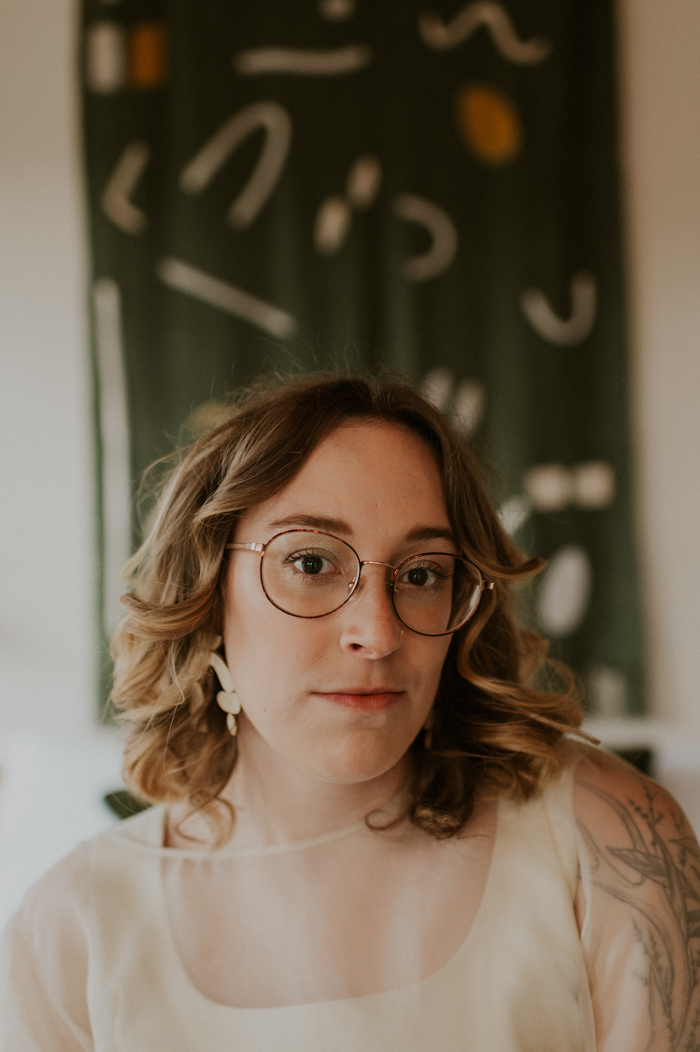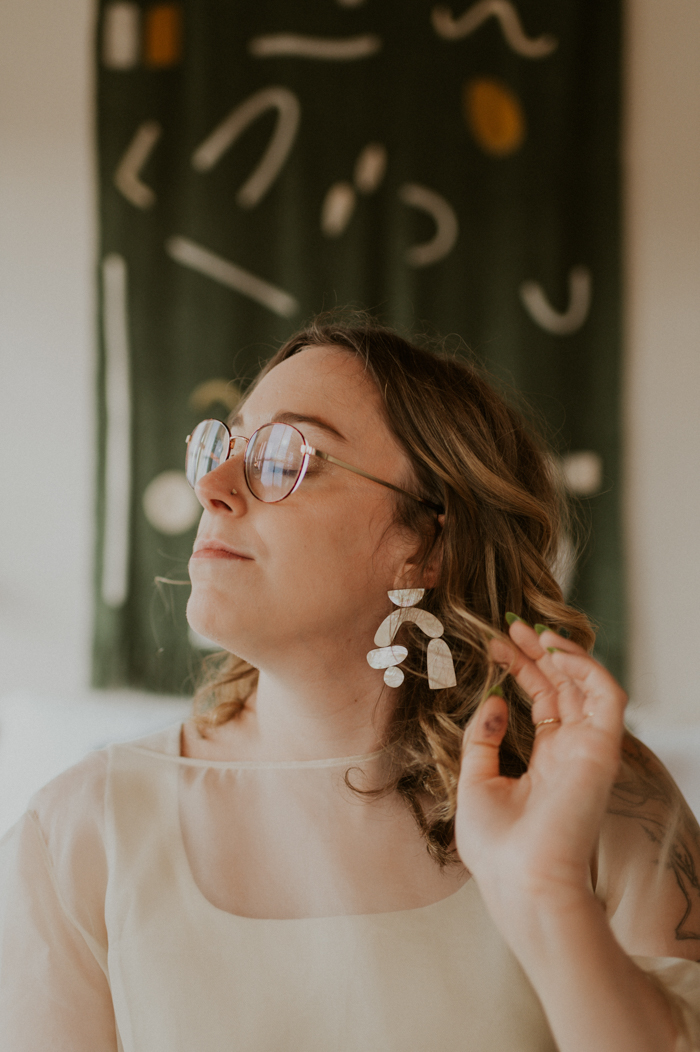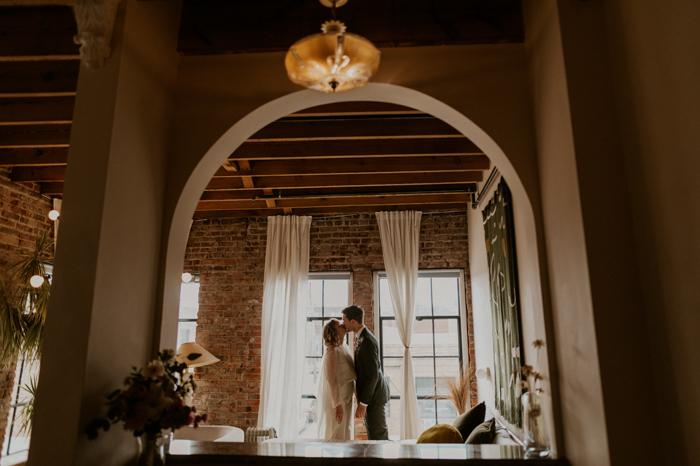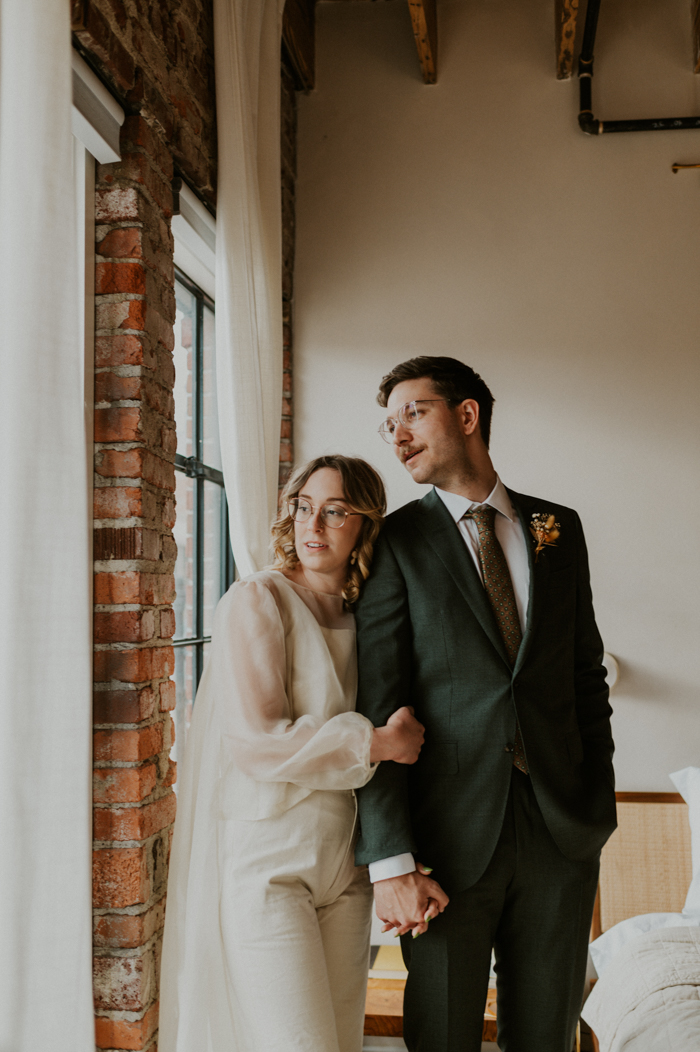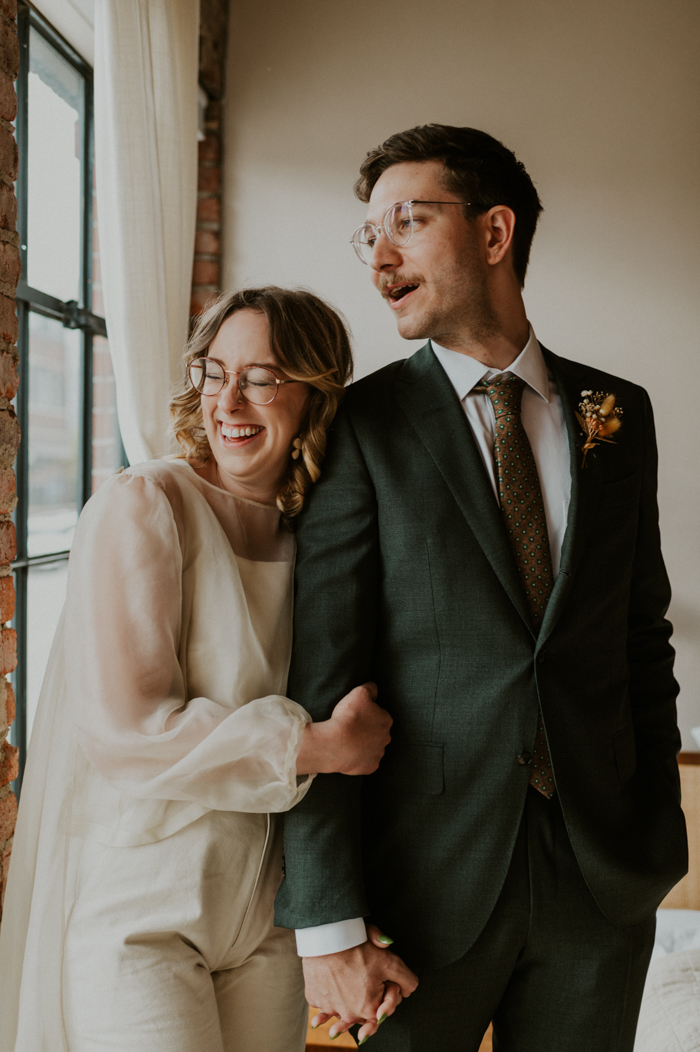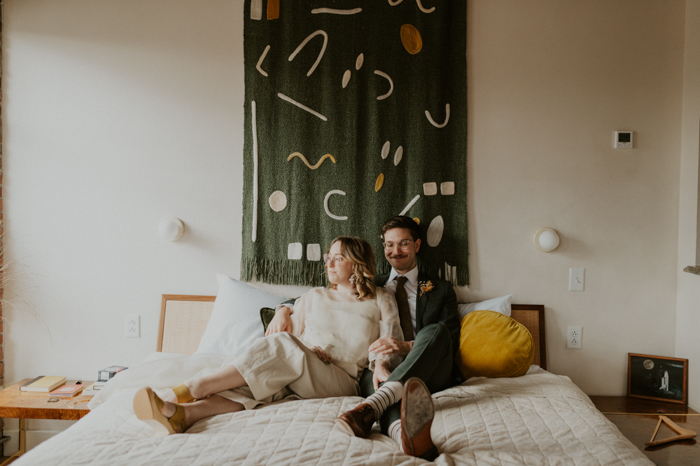 Having A Relaxed Timeline Meant More Quality Time With Each Other And Their Loved Ones
Getting ready and the first look were hands-down the most memorable parts of the day. I loved hanging out with all of my friends before our ceremony. I especially loved to take portraits with my maid-of-honor. DJ loved the reception and how special it felt to have space to sit with our friends, family, and each other. These moments spoke to how intimate the wedding was for everyone and how there were so many moments to slow down and be present with one another.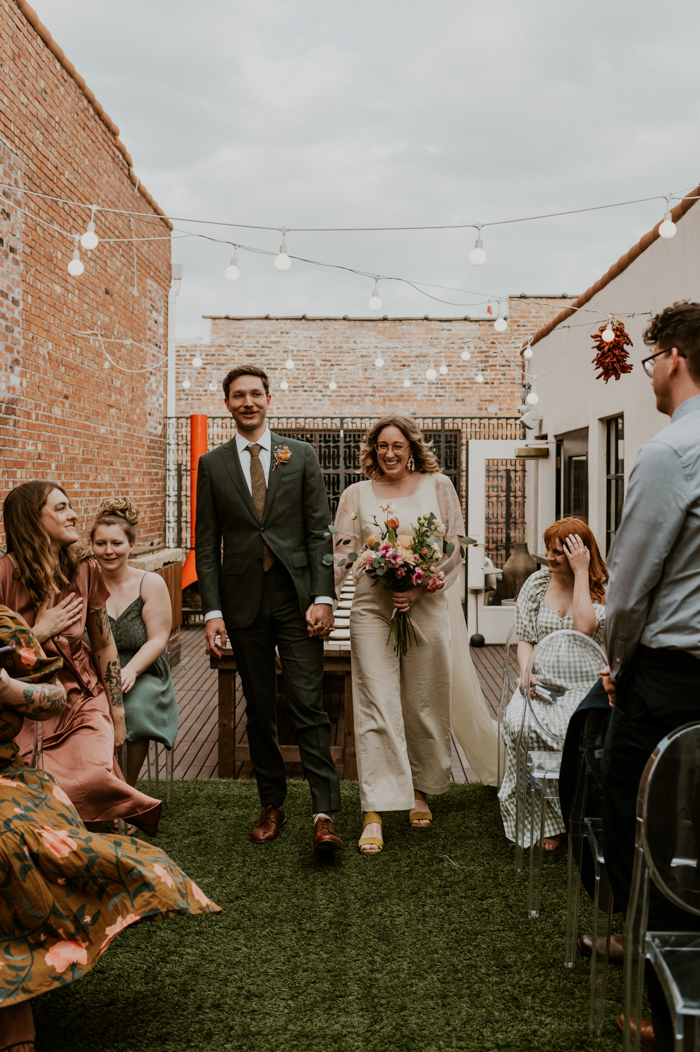 Personalizing Their Ceremony With Humor And Games
As a non-binary person, it was important to me to have a gender-neutral ceremony. We found a few different templates online and pulled inspiration from them. One of the best things we did was include silly little moments like saying "we doo-doo" and playing rock-paper-scissors to decide who would read their vows first. We wanted it to be quick, memorable, and silly, just like we are. We absolutely nailed it, and our photos show the fun we had.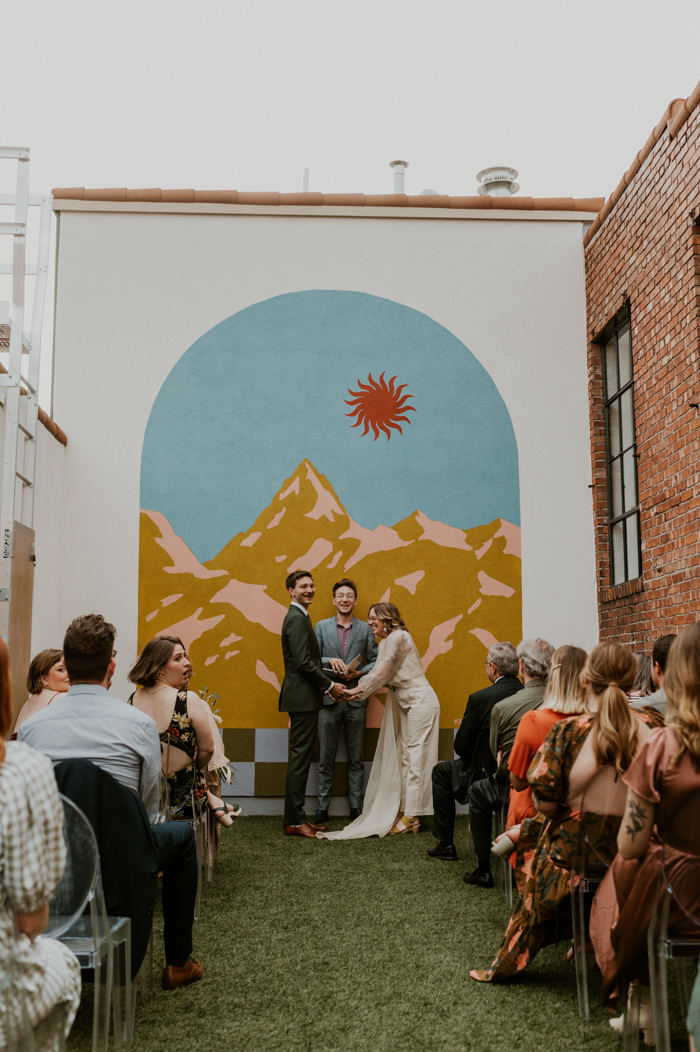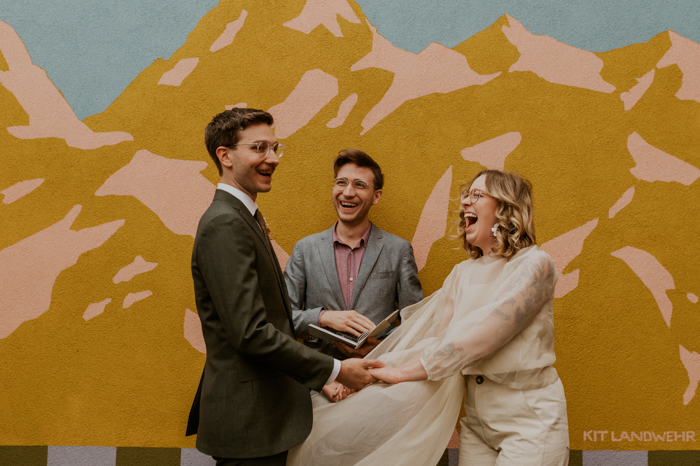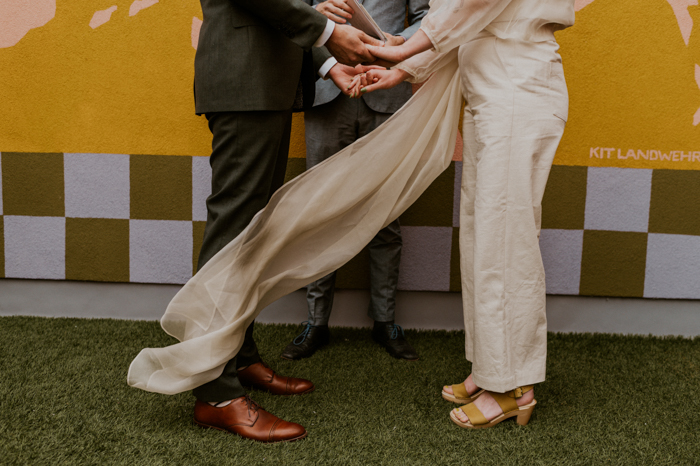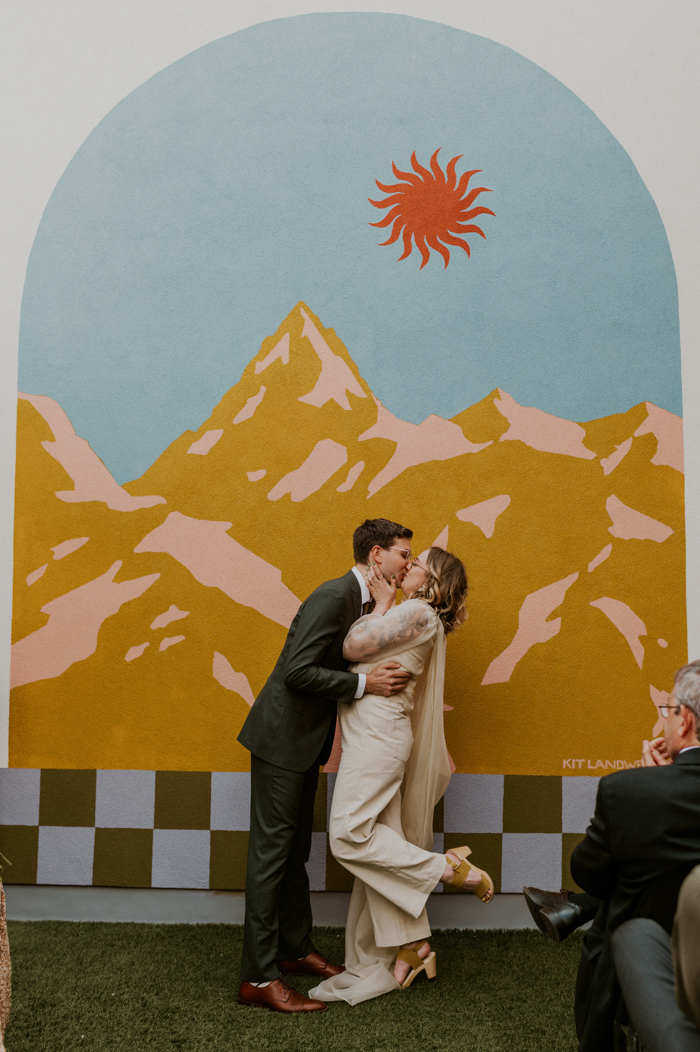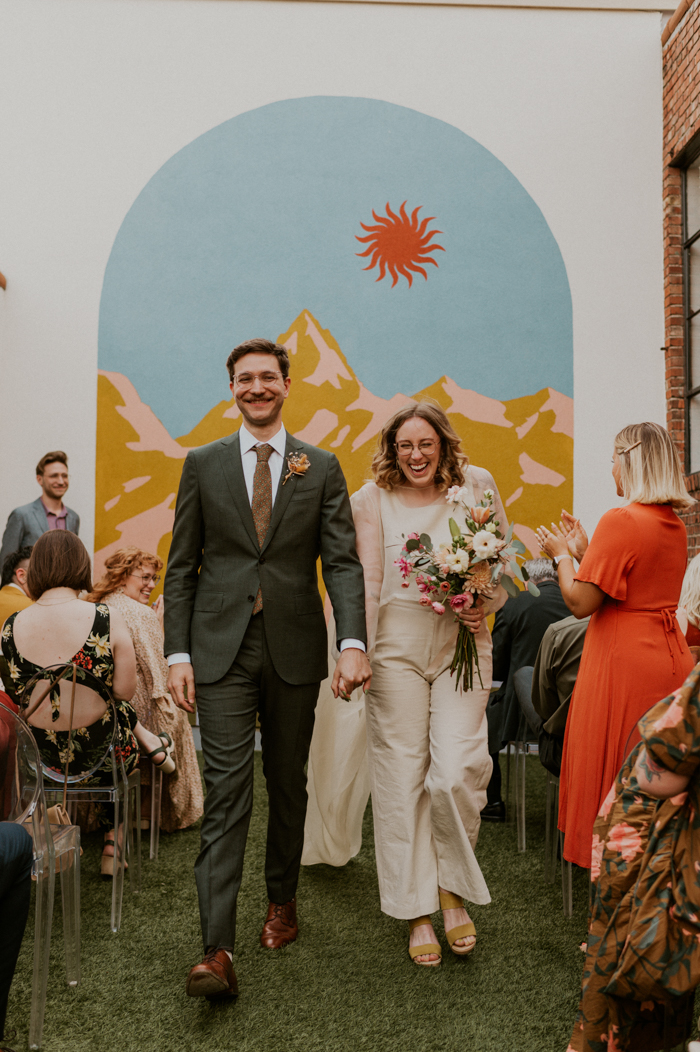 An Impromptu Wedding Bouquet On The Day
I had originally bought a dried bouquet to walk down the aisle with, but the morning of the wedding, I decided to go on a walk on my own before getting ready. While walking around the neighborhood, I found a plant shop I wanted to pop into, but it ended up also being a flower shop. Spontaneously, the shopkeepers at Verdant built a gorgeous fresh flower bouquet full of local, in-season flowers that made the day much more special. It was so serendipitous, and the gals at Verdant were such a joy.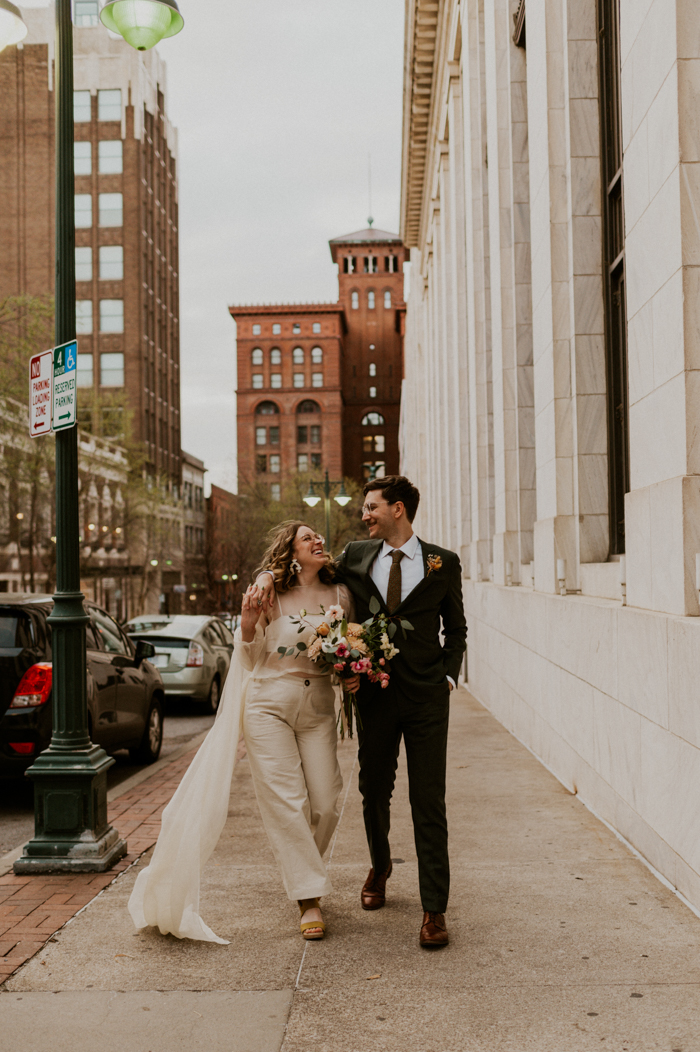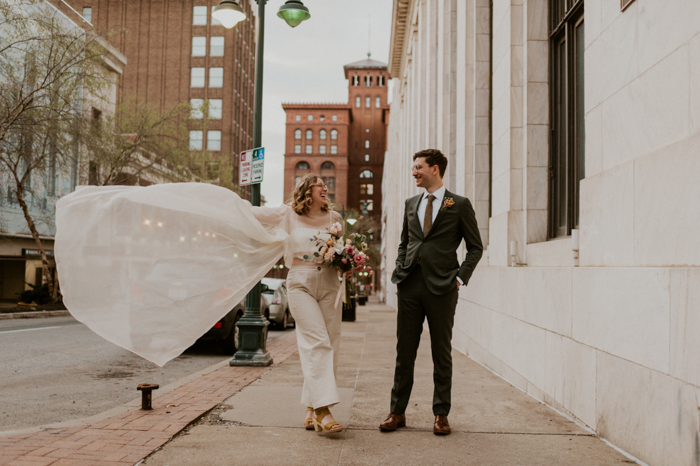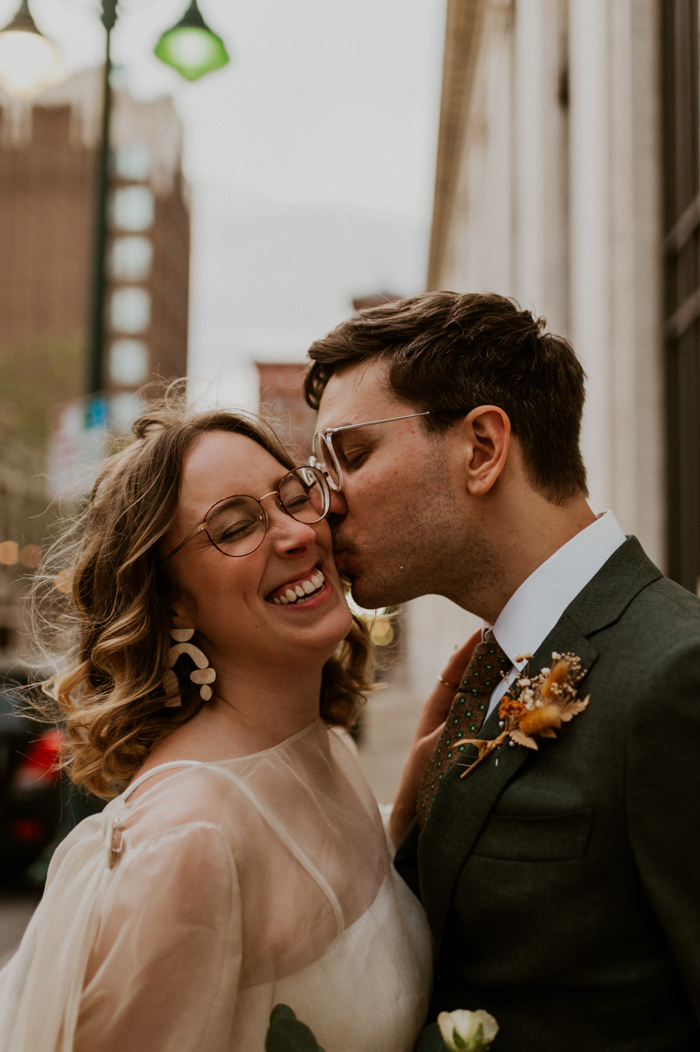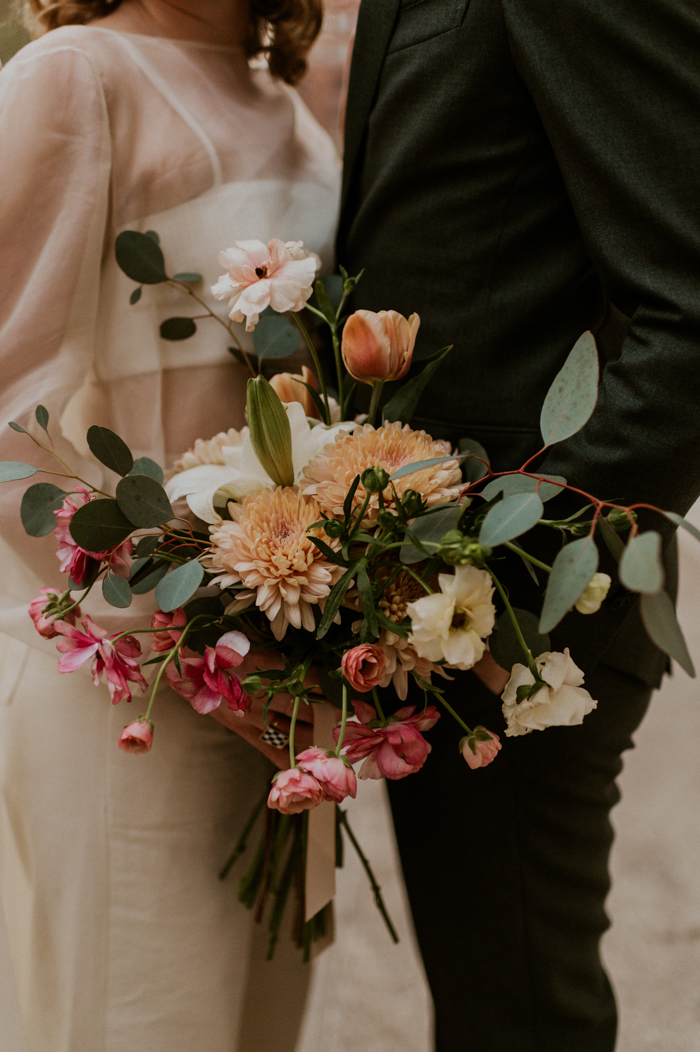 Keeping Their No Vacancy Wedding Small And Intimate
It was important for me to keep the guest list small and limited to our close friends while also honoring that DJ wanted to include his parents and siblings. I could not imagine having to plan a big wedding. Keeping it small not only kept the cost down but kept the moments especially tender and intimate. I'm proud that it was exactly what we wanted, more than a wedding. It was truly a community gathering and celebration of love and life. It was everything we wanted after a year of pandemic anxiety and isolation. I'm proud that every detail meant something and spoke to who we are as partners.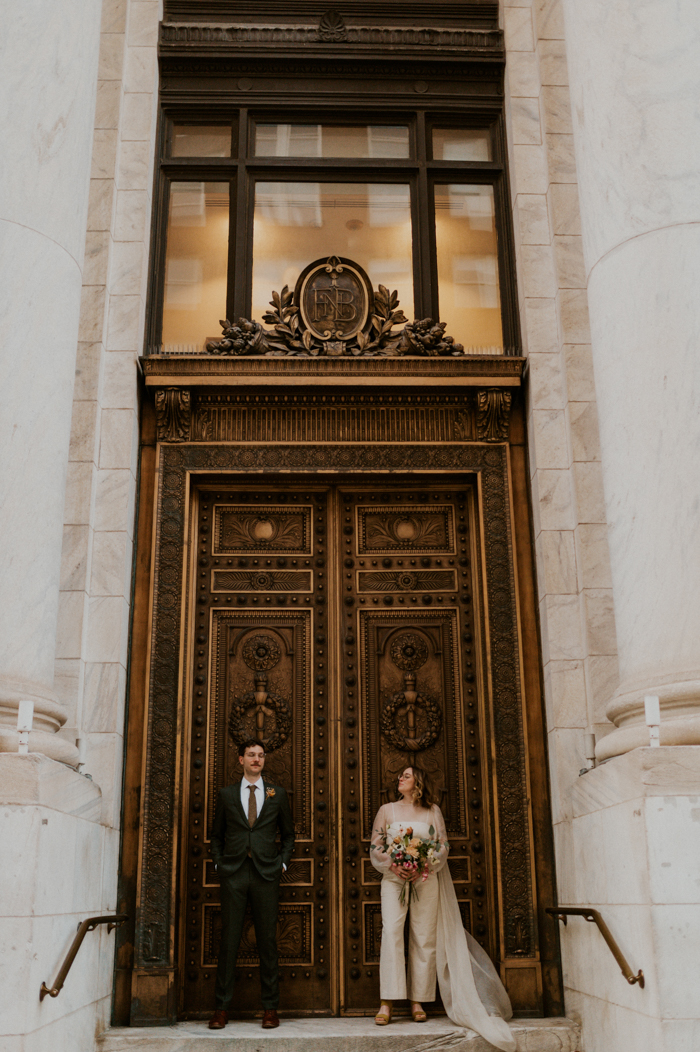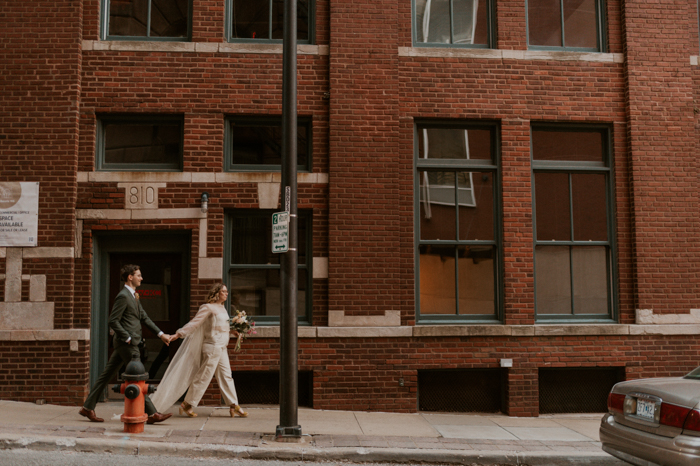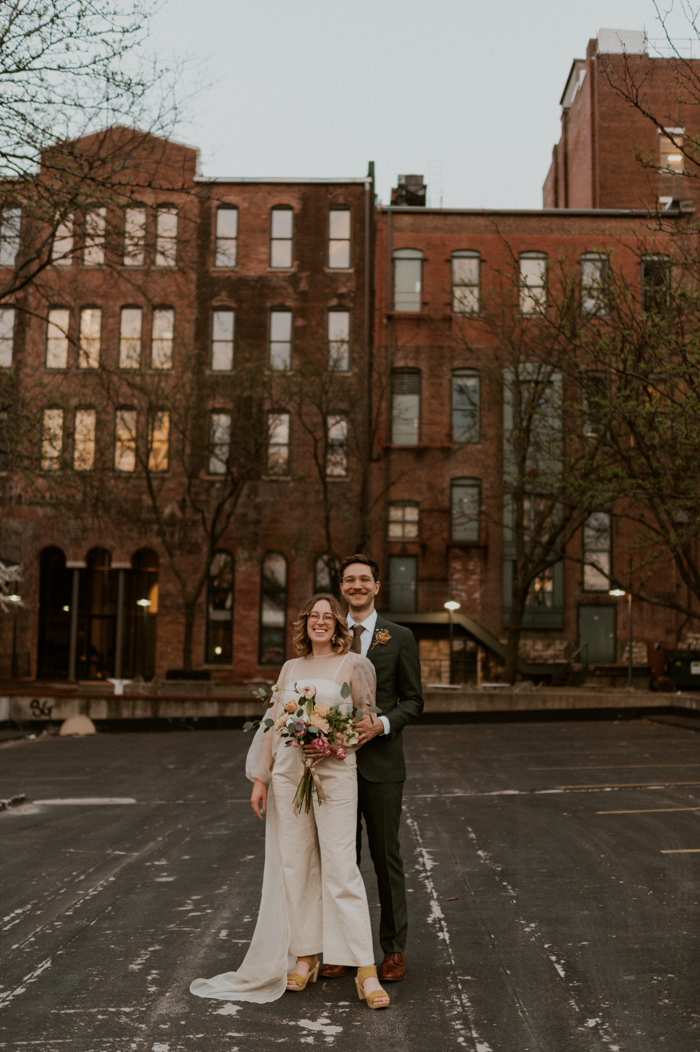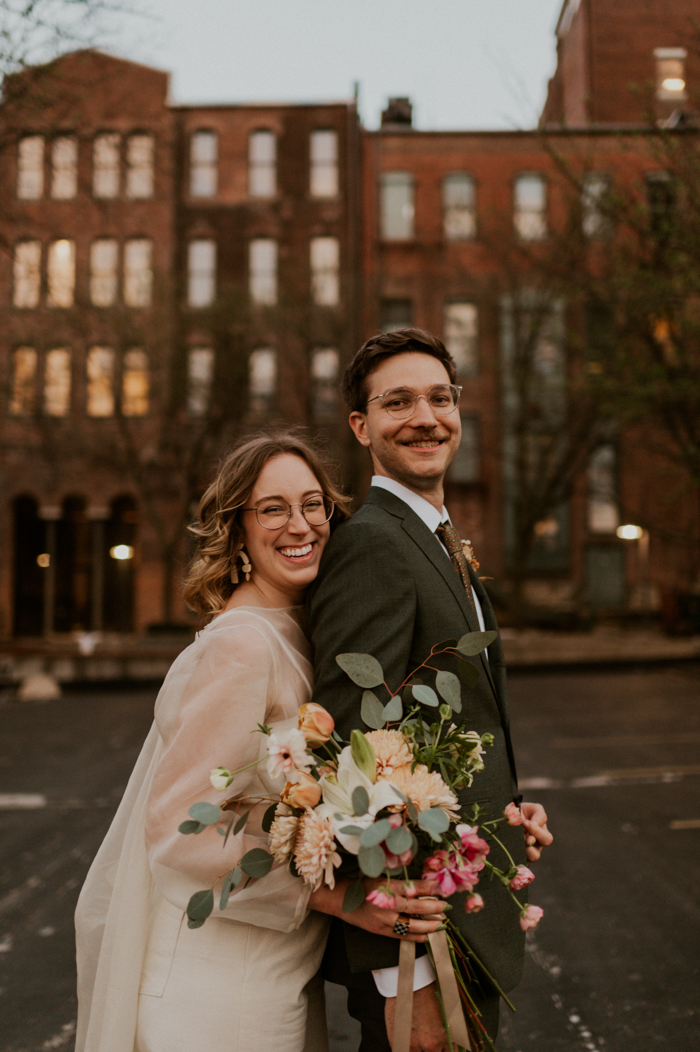 Working With Junebug Member Maggie Grace Photography
Vendors can make or break the day. We are very fortunate that Maggie is an absolute dream. She was not only our photographer but was our cheerleader and rock for the whole weekend. Maggie kept us steady and answered all our questions weeks before our wedding. It helped that she was also a dear friend who photographed my maid of honor's wedding, so it was super easy to get comfortable with her, which showed in our photos. Maggie went above and beyond for us.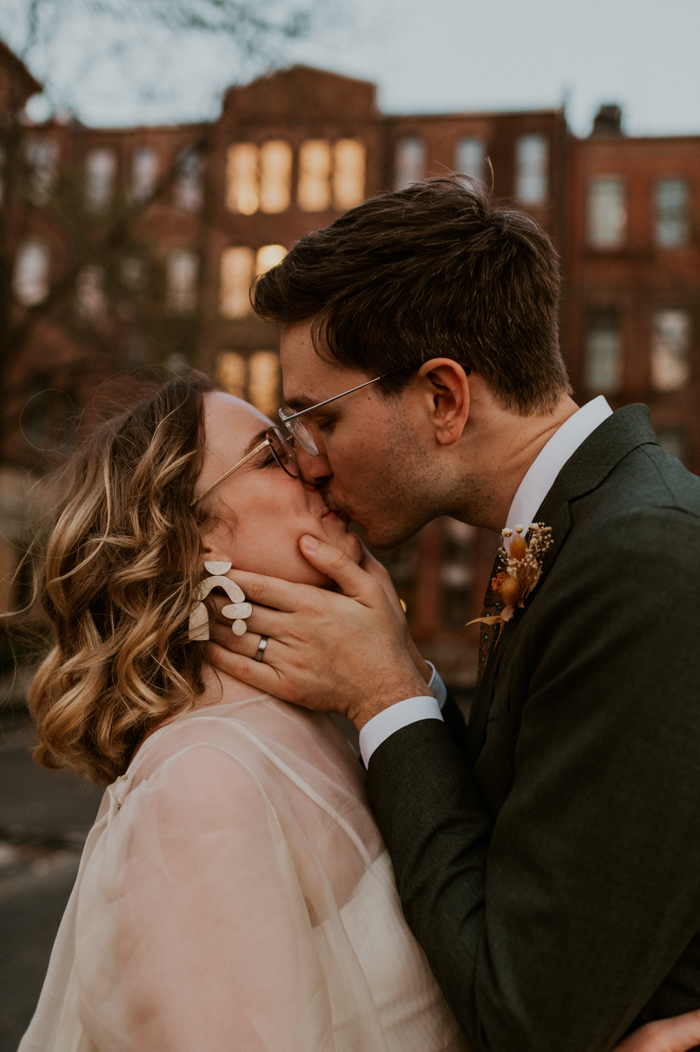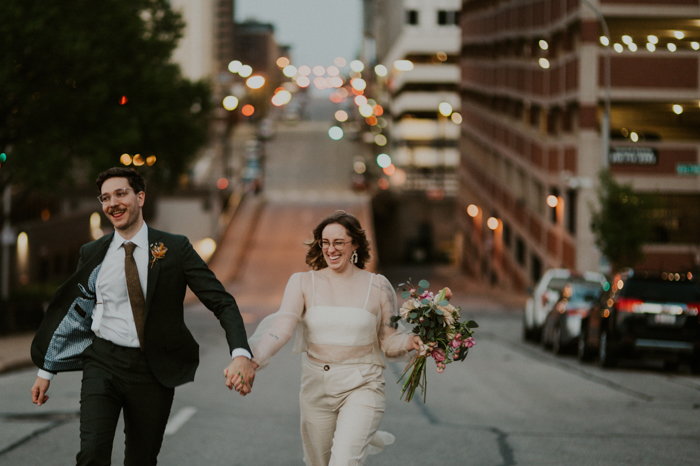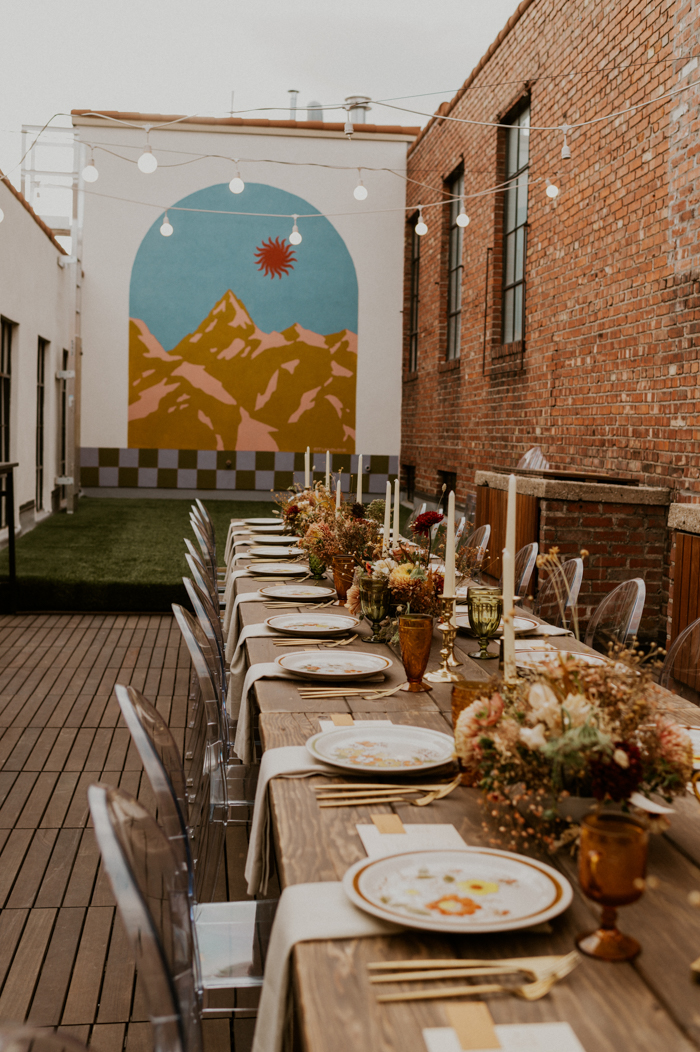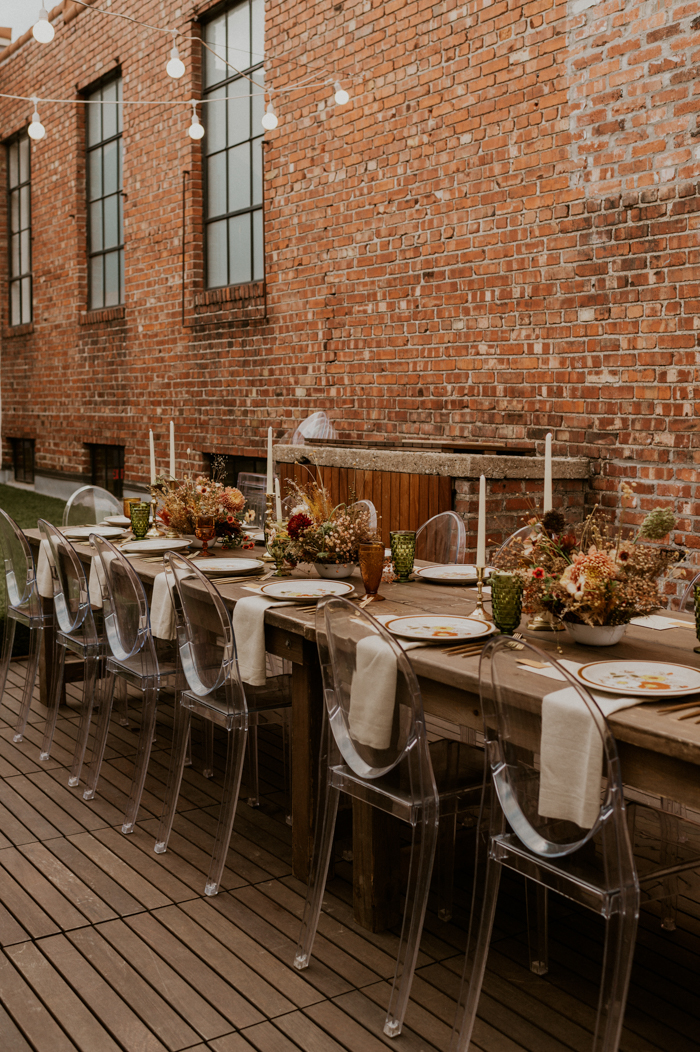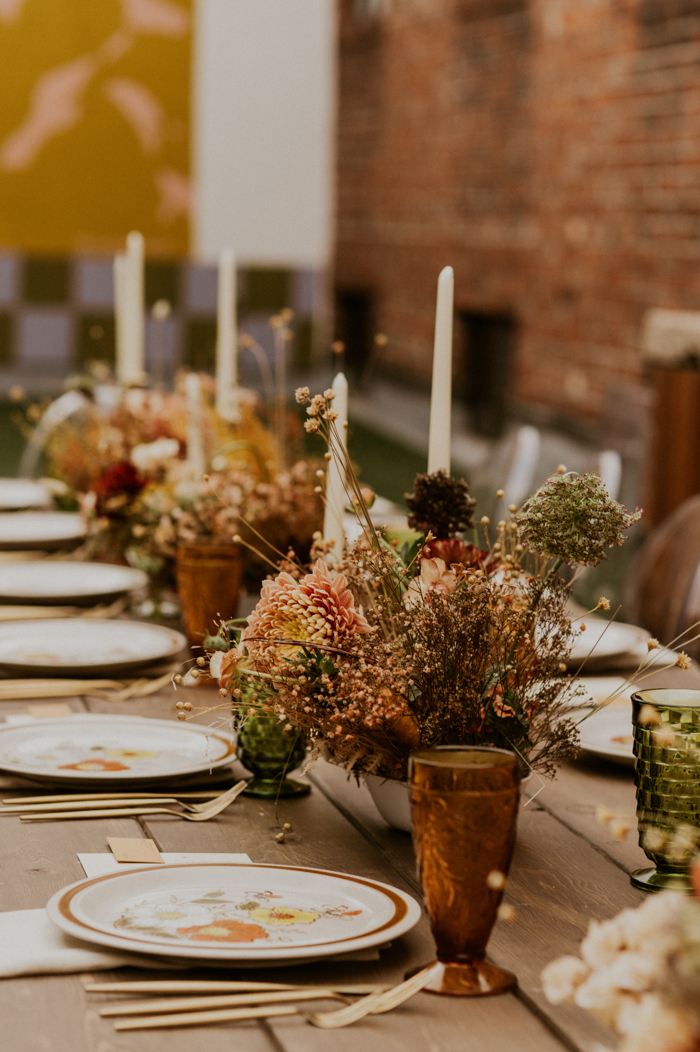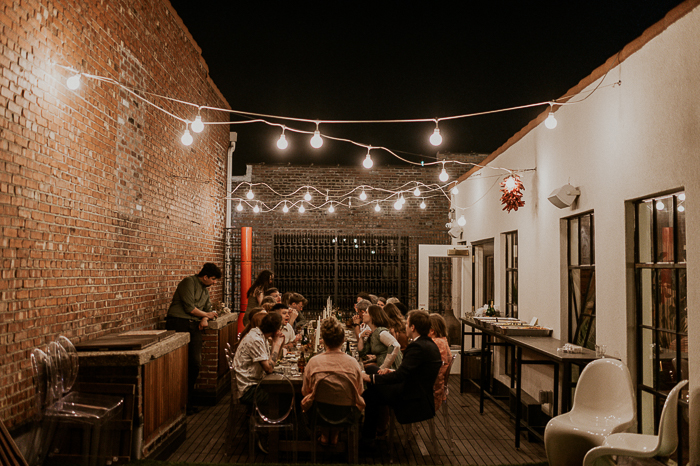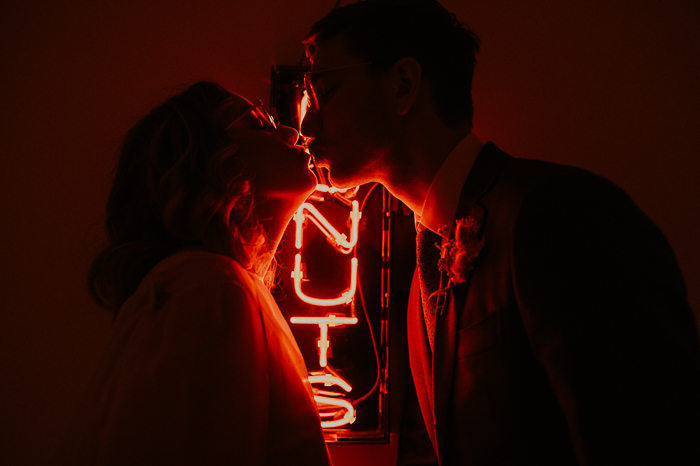 Congratulations to Sam and DJ on their dinner party-inspired No Vacancy wedding. Their celebration is proof that fewer people on the guest list means more opportunities to make your wedding more special and memorable—from being able to choose a smaller unique venue to have more time to take stunning portraits.
And a special shout out to Junebug member Maggie Grace Photography for sharing their dreamy big day with us. Be inspired by more intimate celebrations like this when you check out her profile in our directory of talented photographers from around the world.