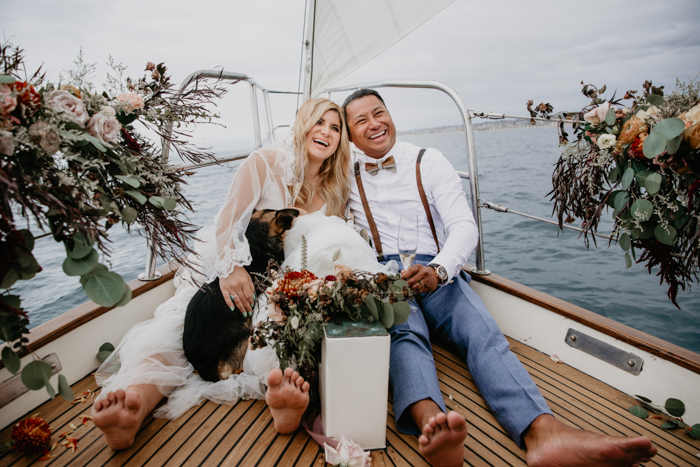 When a global pandemic caused Leslie and John to re-plan their wedding three times, they decided to take their celebration to the sea. Thankfully, their friends offered their boat to them as the venue location for their stunning elopement. With a sailboat doused in luscious florals and the ocean as their witness, this Sail Alchemy elopement was truly unique and gorgeous.
Michelle Sobel captured every gorgeous moment of this unique elopement from a tearful first look on the dock, to a Titanic-style kiss at the bow of the boat. Plus, they brought their rescue pup Bonnie who was smiling from ear to ear—how adorable! Keep scrolling for seriously unique elopement inspiration.
The Couple:
John and Leslie
The Wedding:
Sail Alchemy, Redondo Beach, California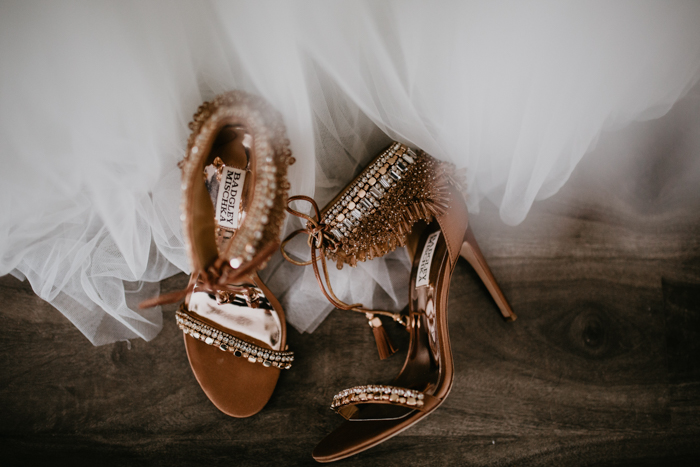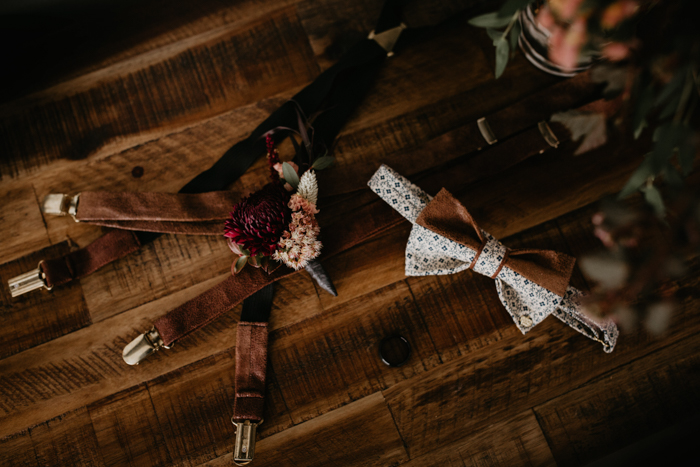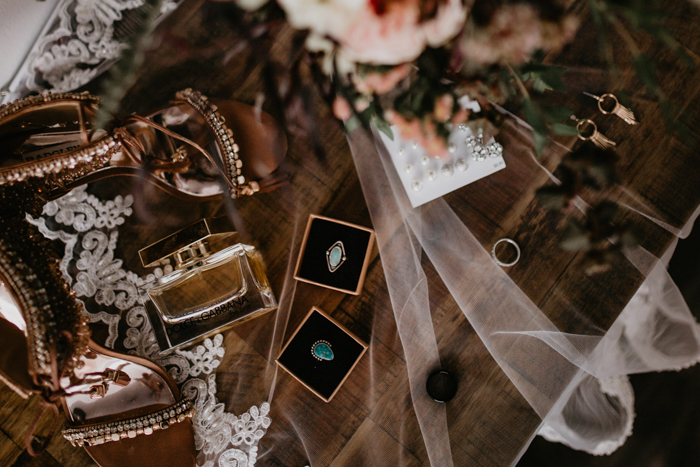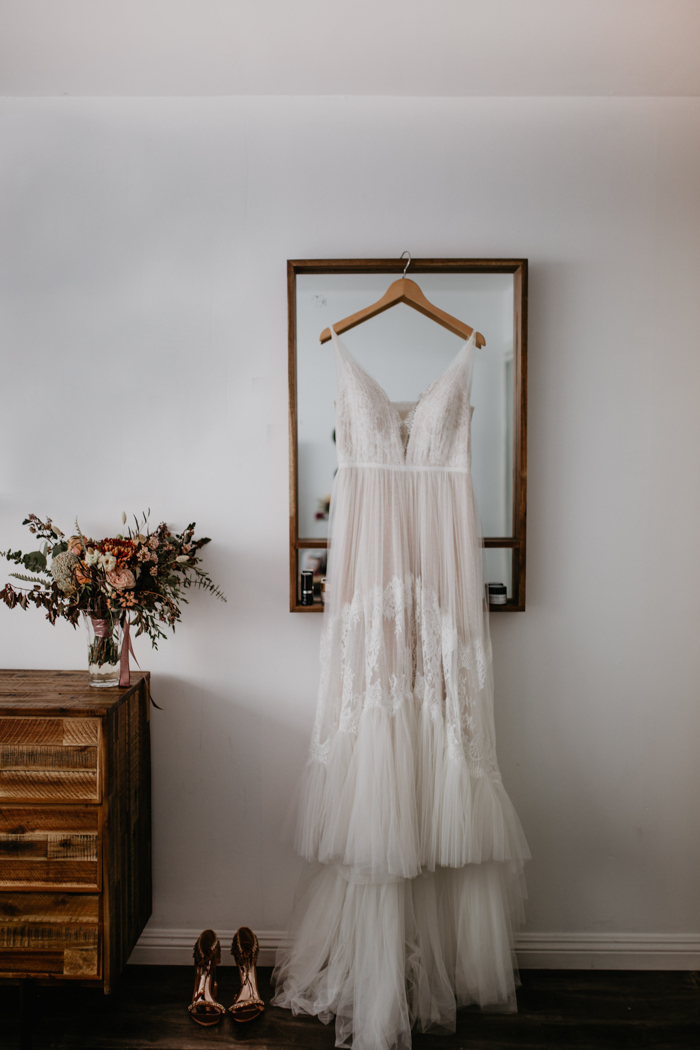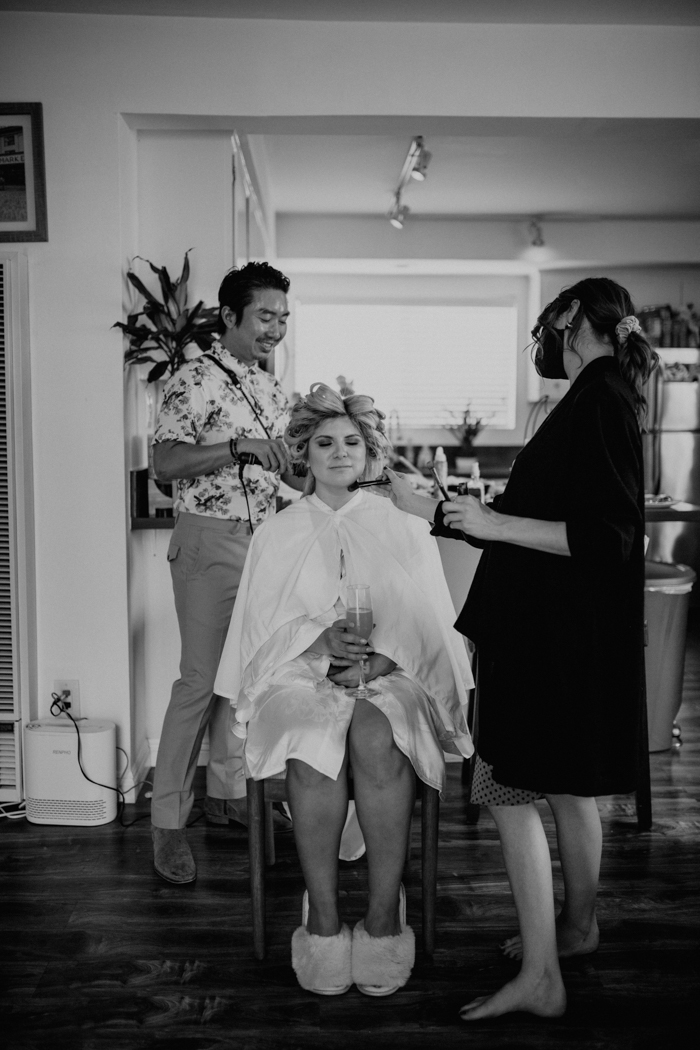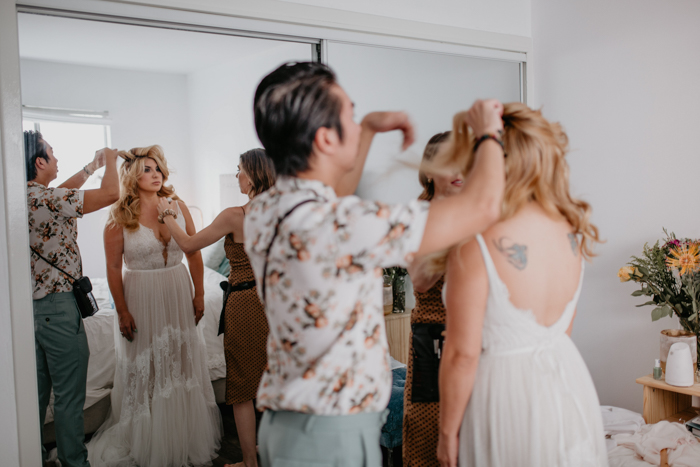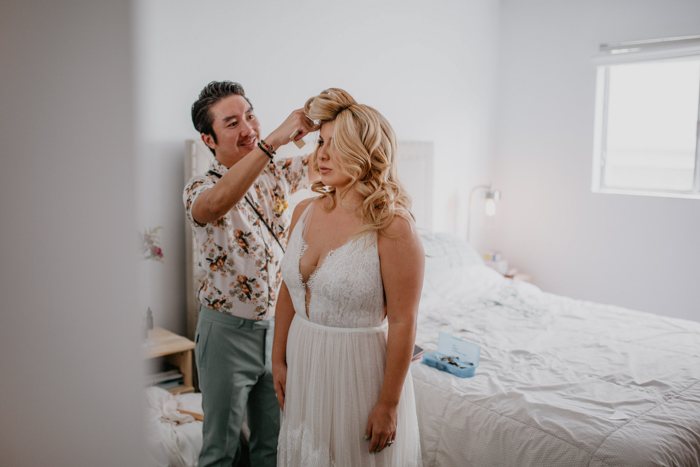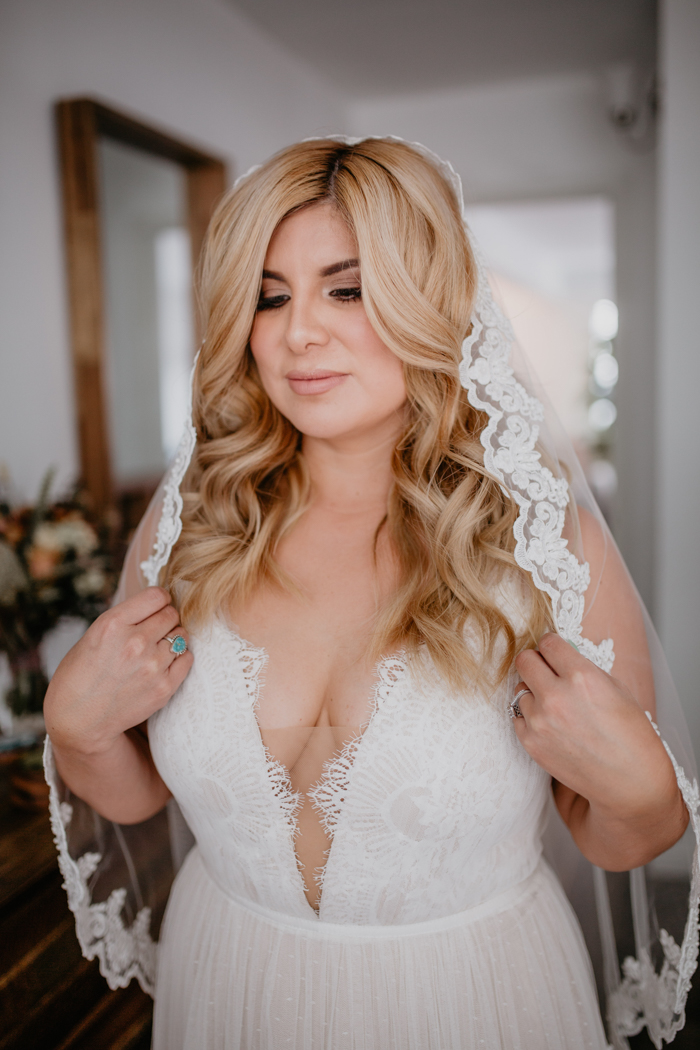 First Look at The Dock
Walking down the dock and getting to see my husband for the first time that day with our puppy Bonnie trailing behind me was my favorite moment of the day.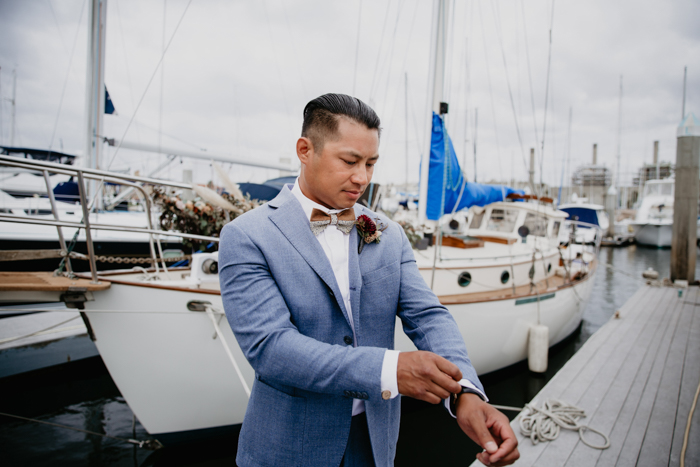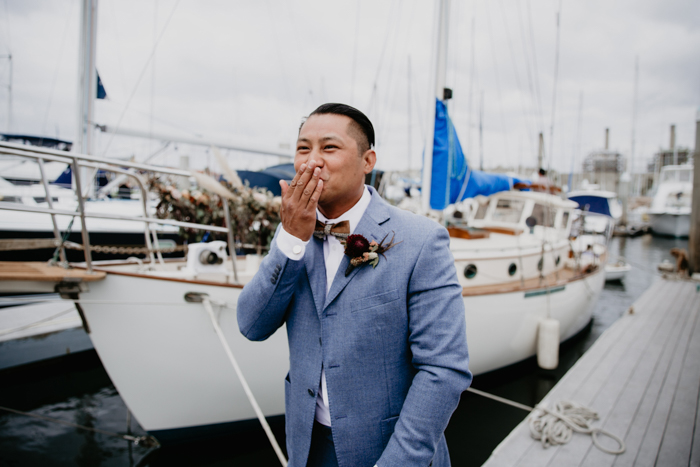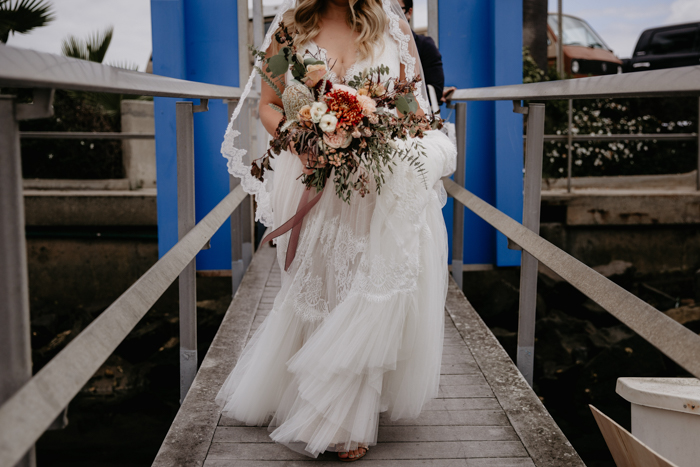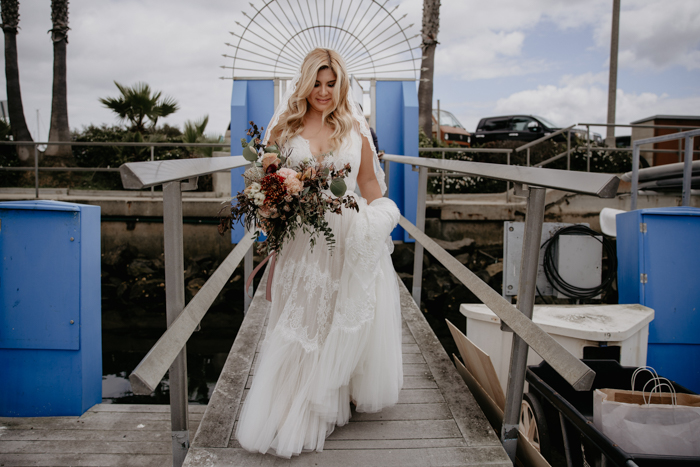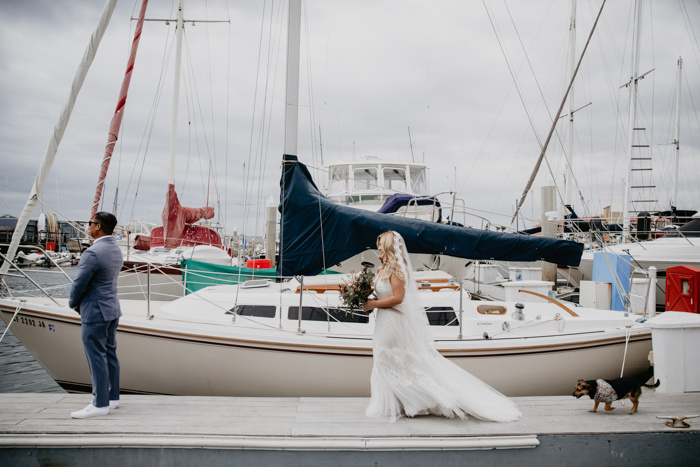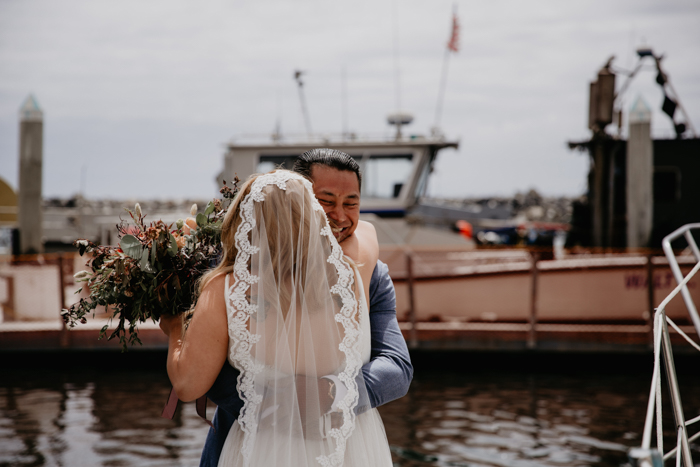 Wedding Planning Advice
I would recommend getting a day-of-planner even if your wedding is a smaller event. We ran out of time so we just went with the flow, but it's always helpful to have a wedding coordinator.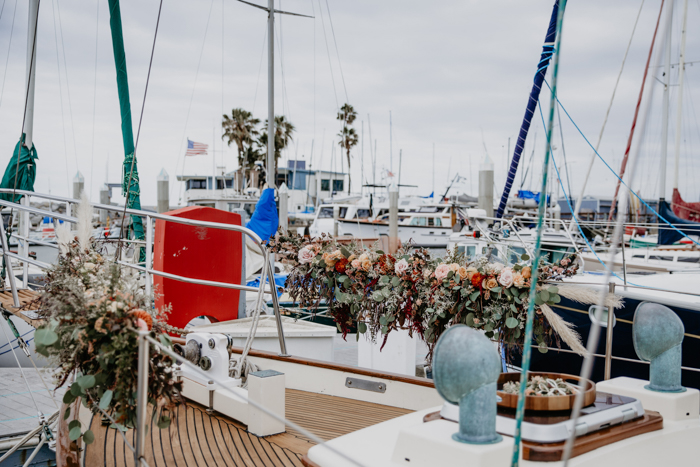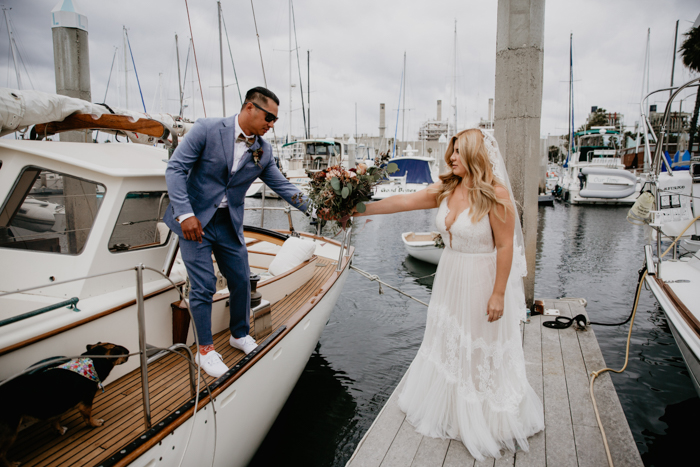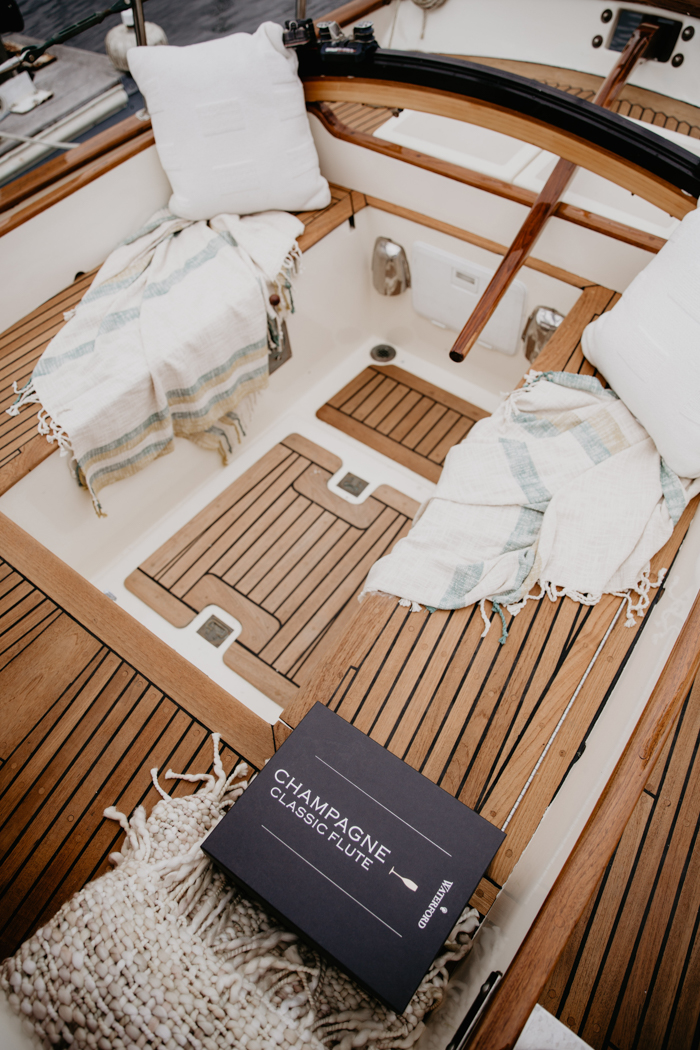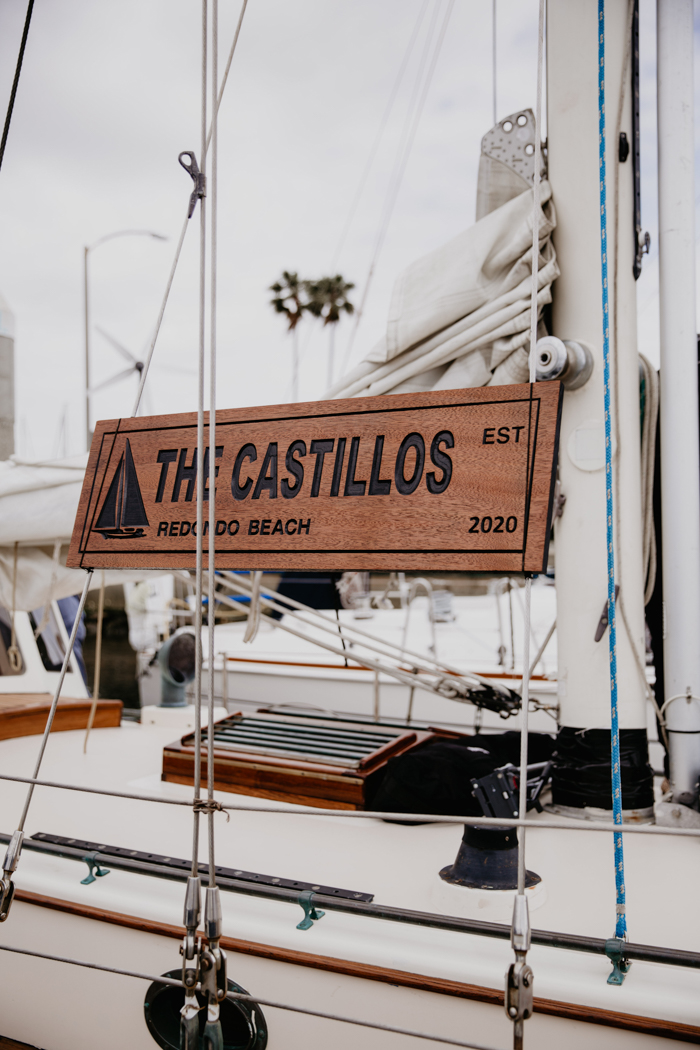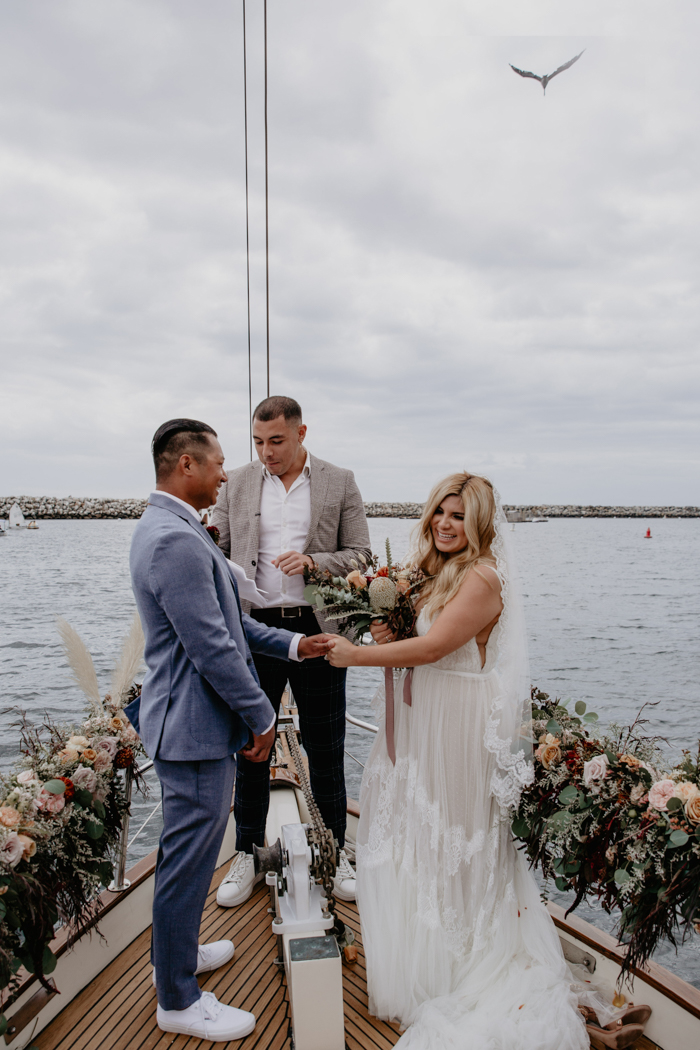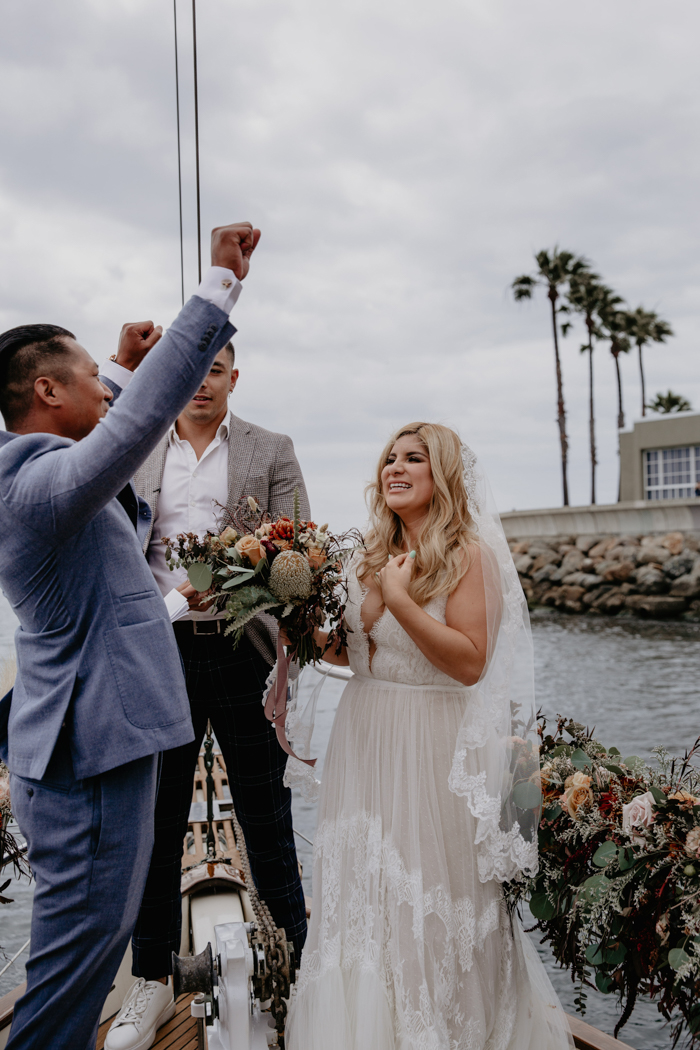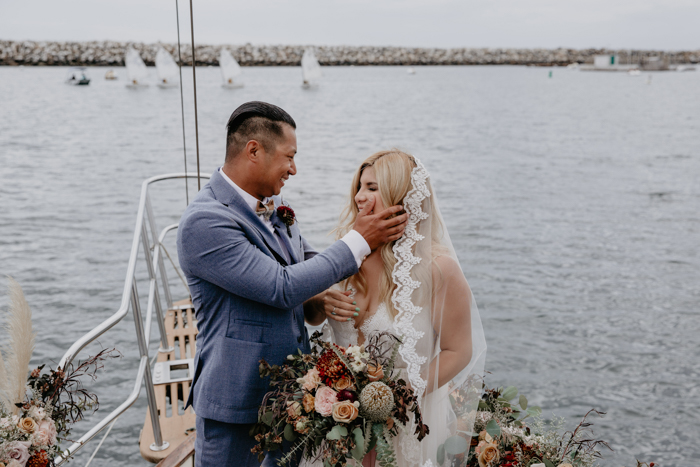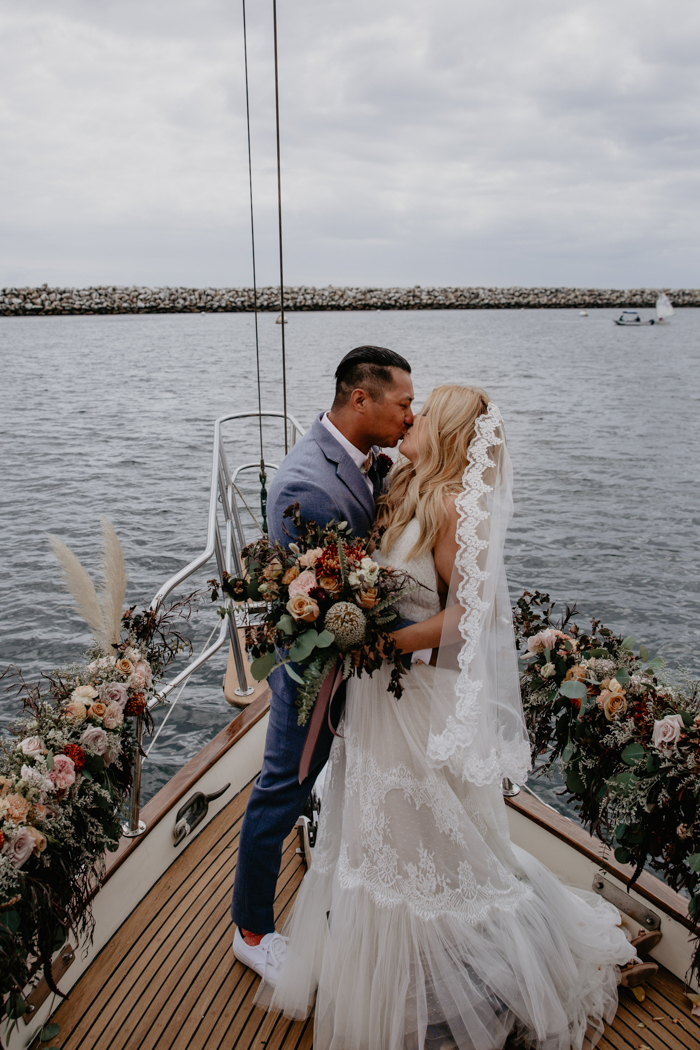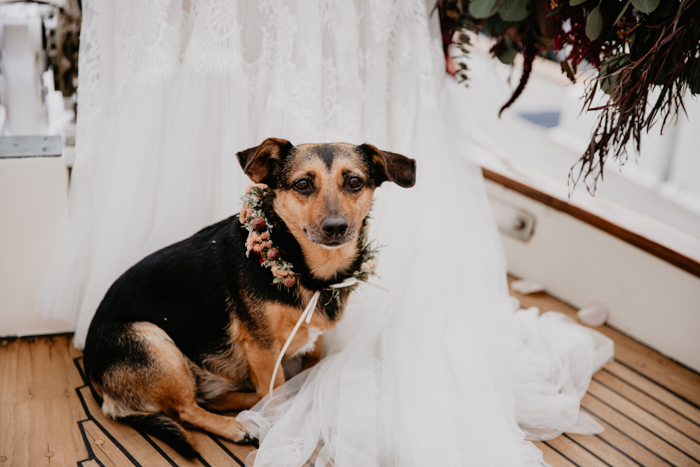 Recommended Reading: Ready to elope? Here is how you can involve your loved ones, including your fur babies!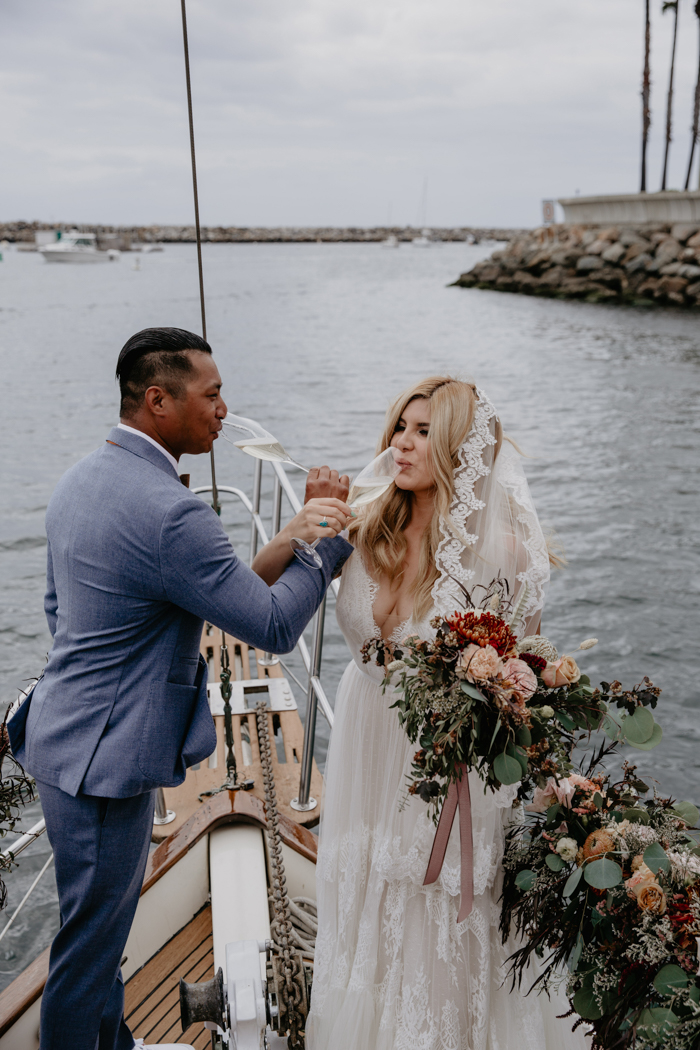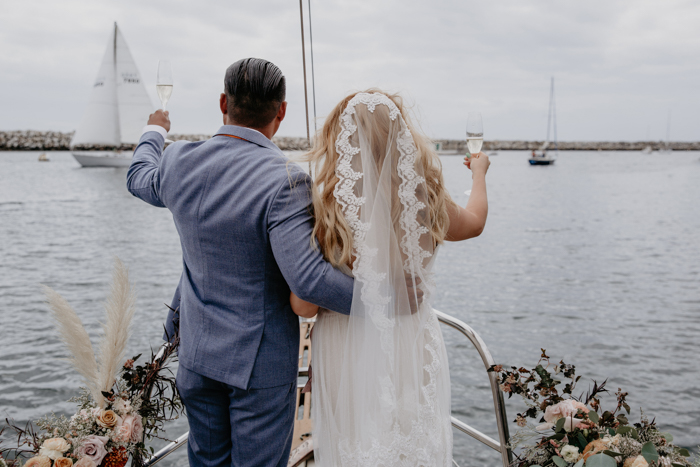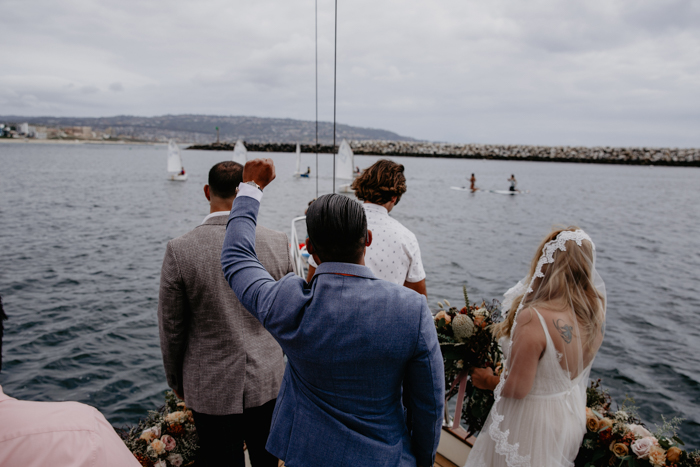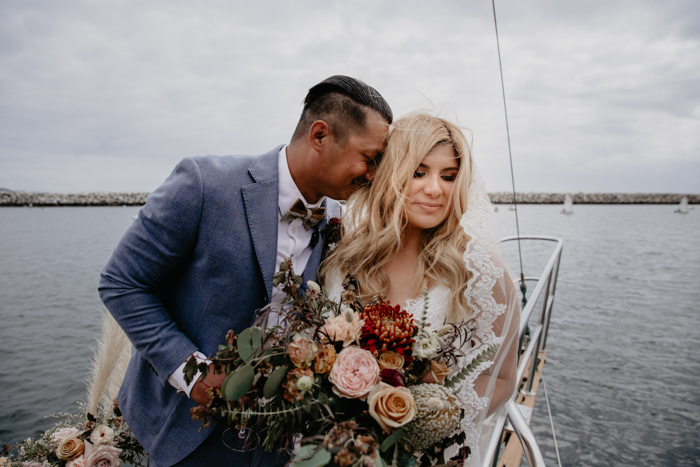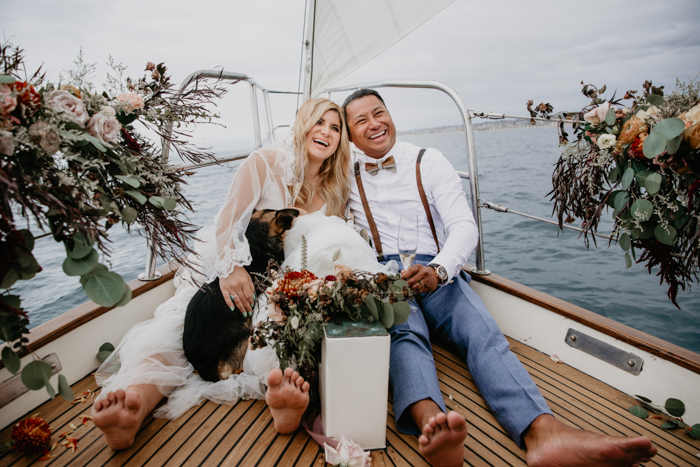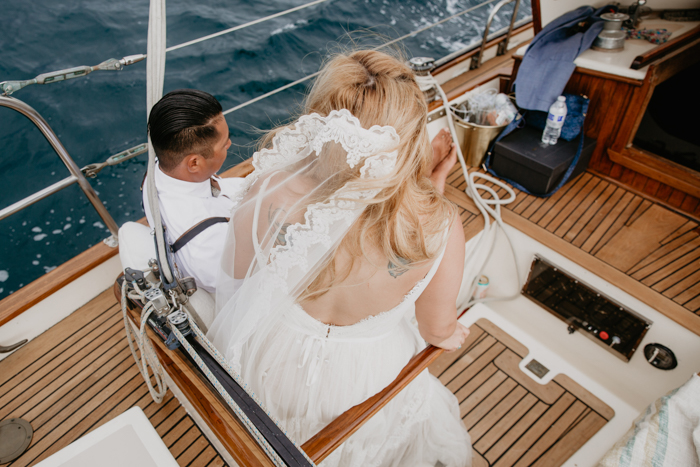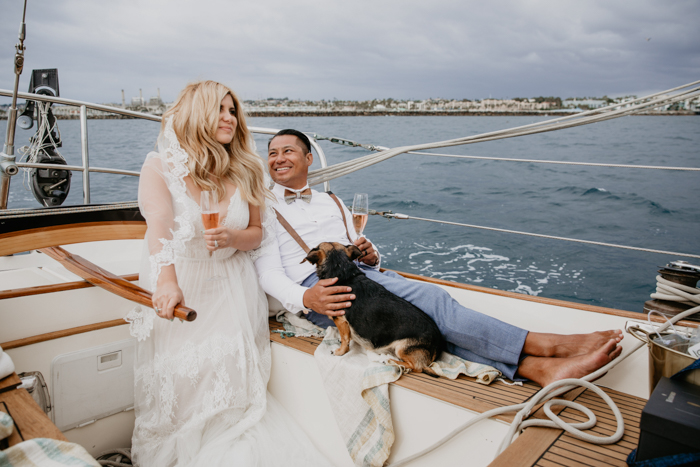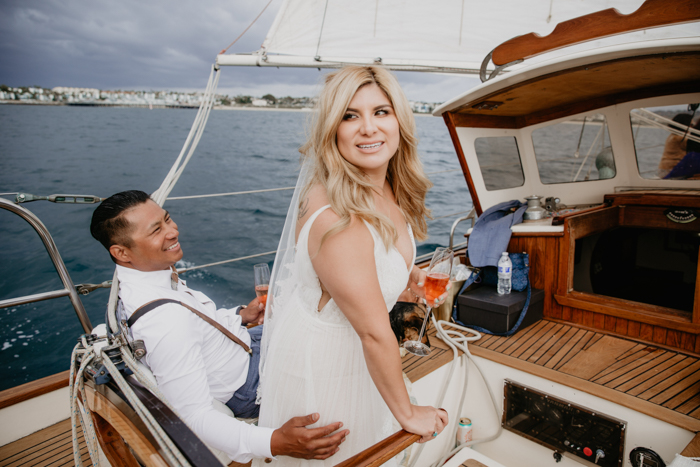 Recommended Reading: Love this Sail Alchemy elopement? Well, we've got four reasons why you should elope!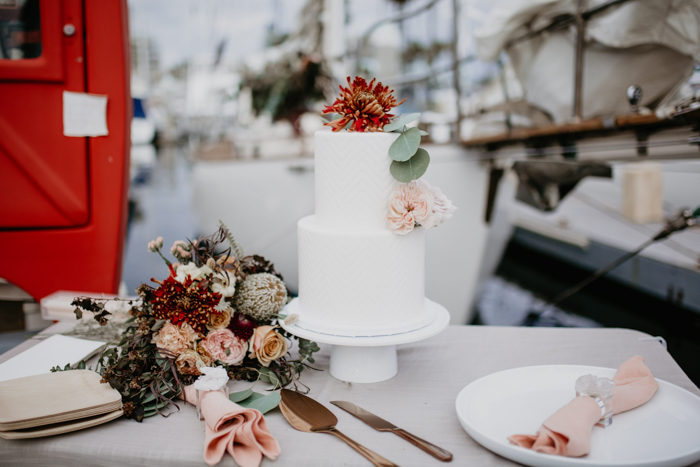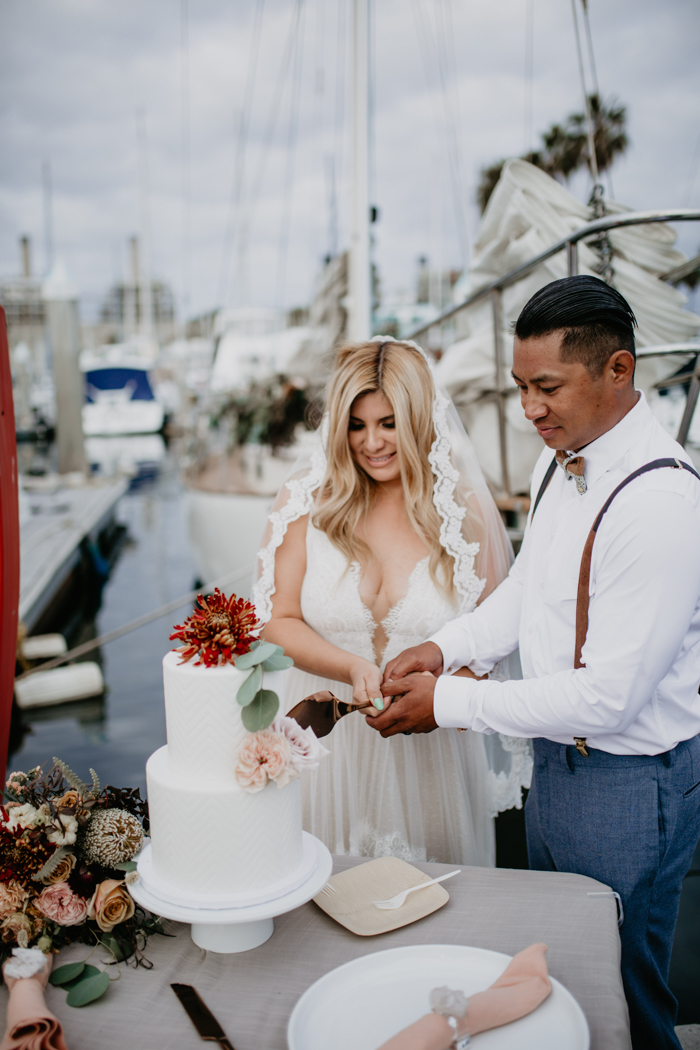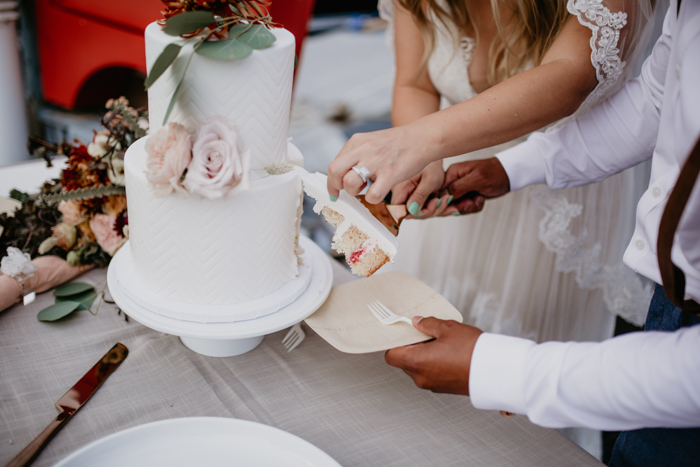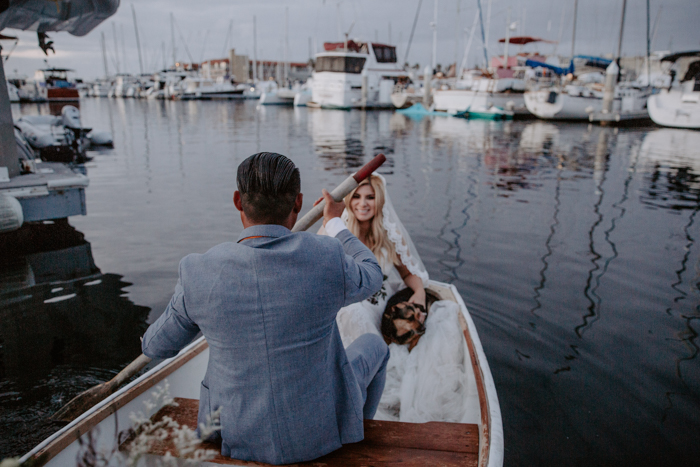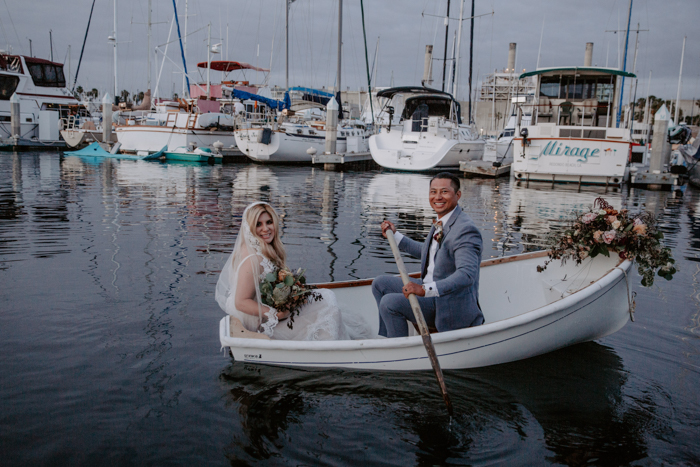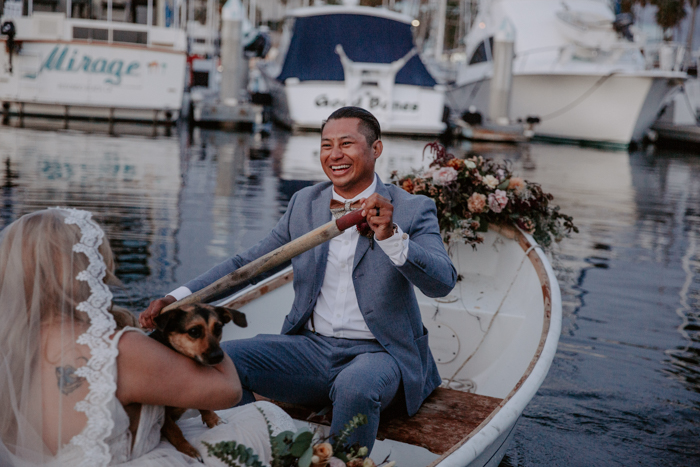 Congratulations to Leslie and John on their Sail Alchemy elopement. Big thank you to Michelle Sobel for both capturing and sharing this day with us. If you love the idea of eloping, but aren't sure where to start, check out our ultimate guide to planning a unique elopement and our favorite elopement ideas to make it special!