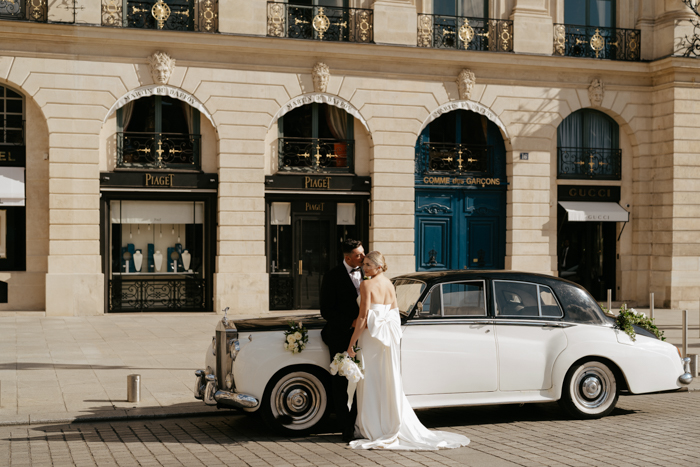 For Jen and Lucas, France held a special place in their hearts. So, when the time came to plan their special day, there was no doubt in their minds that the city of love was the perfect place to bring their dream wedding to life. With the beautiful iconic landmarks, cobblestone streets, cozy cafes, and that undeniably old-fashioned cozy charm—it's easy to see why they chose a romantic Paris wedding.
The couple had always dreamt of a grand and unforgettable wedding, which was even more incredible than they could have imagined. Their vision came true on the top deck of a yacht, where they exchanged heartfelt vows. As the boat glided along the Seine River during the sunset, the Eiffel Tower came alive with sparkling lights, filling the moment with pure magic—talk about a floating fairytale They spent the night dancing, surrounded by this enchanting backdrop that made their celebration truly extraordinary!
If you've ever wondered about unique ways to tie the knot in Paris, prepare to be smitten as you scroll through these breathtaking photos captured by the Junebug member Through The Glass. The love and beauty radiating from each frame will surely steal your heart, much like it did ours.