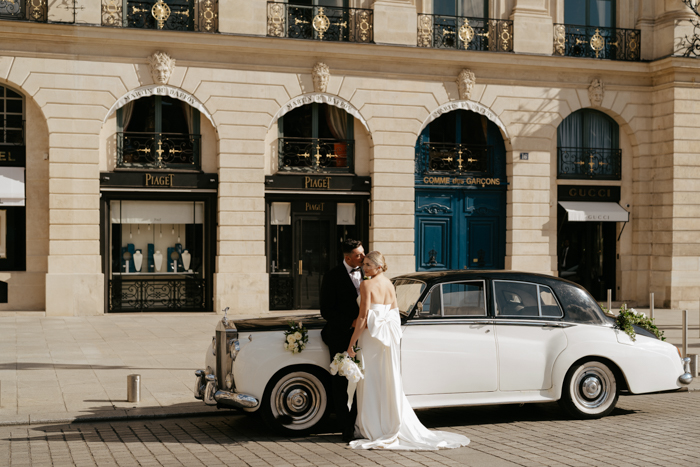 For Jen and Lucas, France held a special place in their hearts. So, when the time came to plan their special day, there was no doubt in their minds that the city of love was the perfect place to bring their dream wedding to life. With the beautiful iconic landmarks, cobblestone streets, cozy cafes, and that undeniably old-fashioned cozy charm—it's easy to see why they chose a romantic Paris wedding.
The couple had always dreamt of a grand and unforgettable wedding, which was even more incredible than they could have imagined. Their vision came true on the top deck of a yacht, where they exchanged heartfelt vows. As the boat glided along the Seine River during the sunset, the Eiffel Tower came alive with sparkling lights, filling the moment with pure magic—talk about a floating fairytale They spent the night dancing, surrounded by this enchanting backdrop that made their celebration truly extraordinary!
If you've ever wondered about unique ways to tie the knot in Paris, prepare to be smitten as you scroll through these breathtaking photos captured by the Junebug member Through The Glass. The love and beauty radiating from each frame will surely steal your heart, much like it did ours.
The Couple:
Jen and Lucas
The Wedding:
Paris, France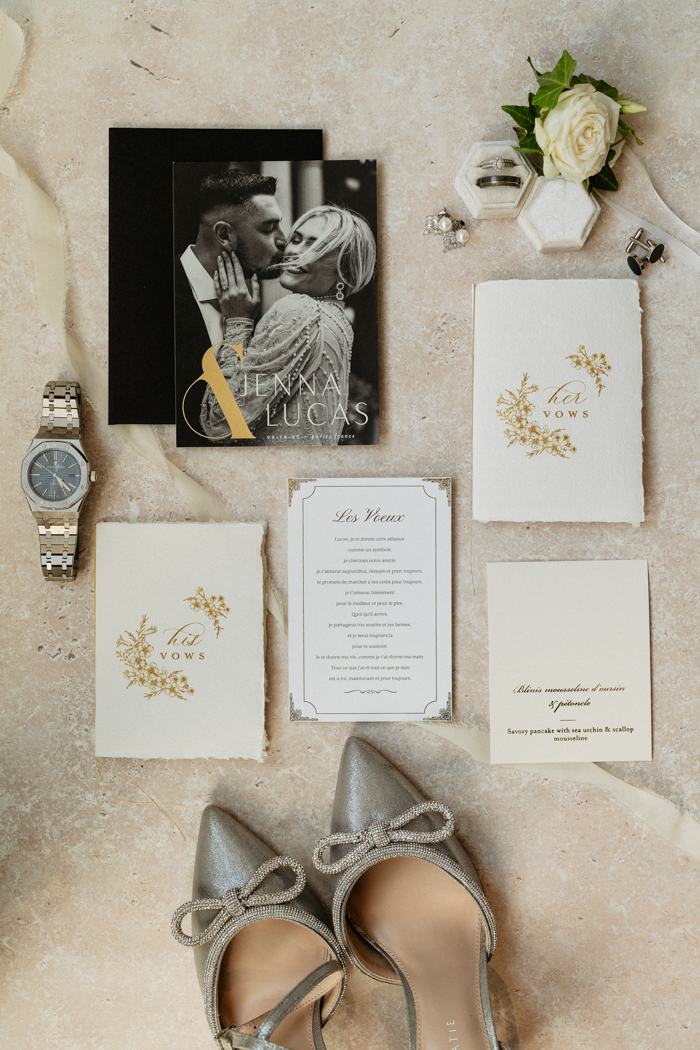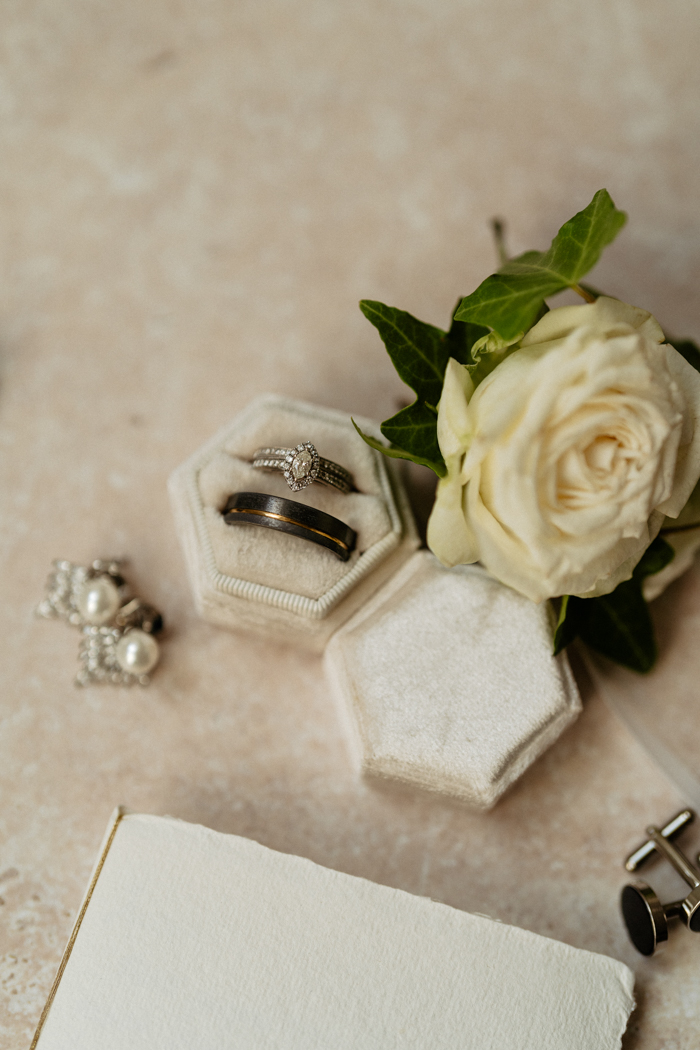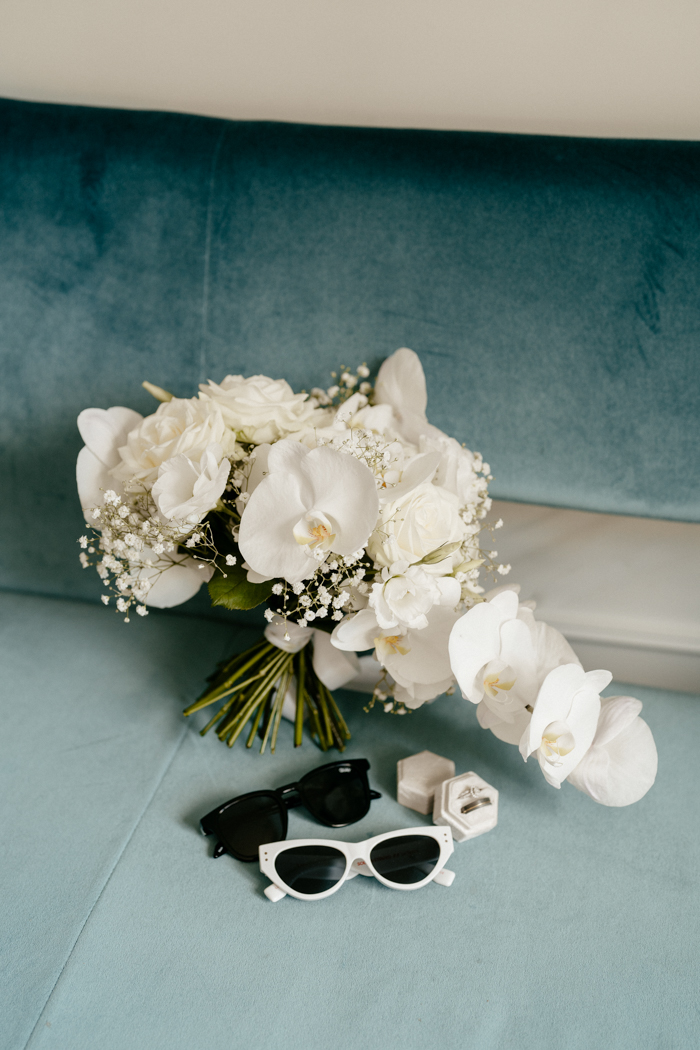 How Their Romantic Paris Wedding Came To Be
I drew a lot of inspiration from France since visiting Lucas for the first time the summer after we met in college. Bringing our dream wedding to life started long before we even knew we would have it in Paris. I had been saving inspiration from Instagram for about three years by the time we met with our wedding planner. Whenever I saw a dress, table setting, photograph, or concept I liked, I would save it. Then, when we decided to have the wedding in Paris, where Lucas' friends and family reside, that little collection set the tone for what I knew I wanted decor and the overall look and feel to emulate.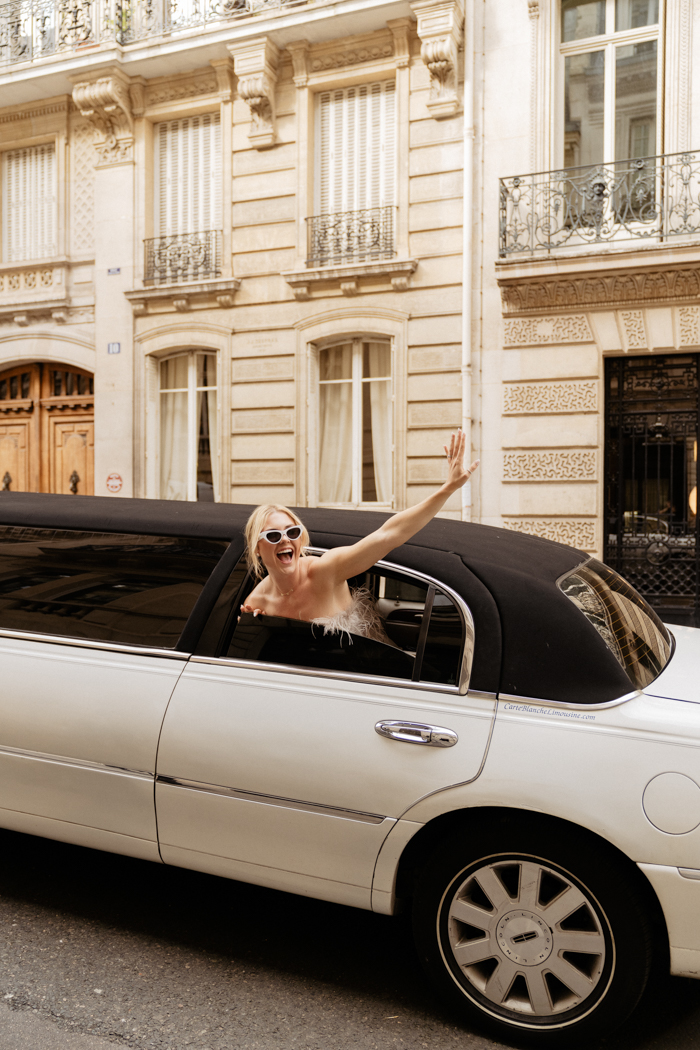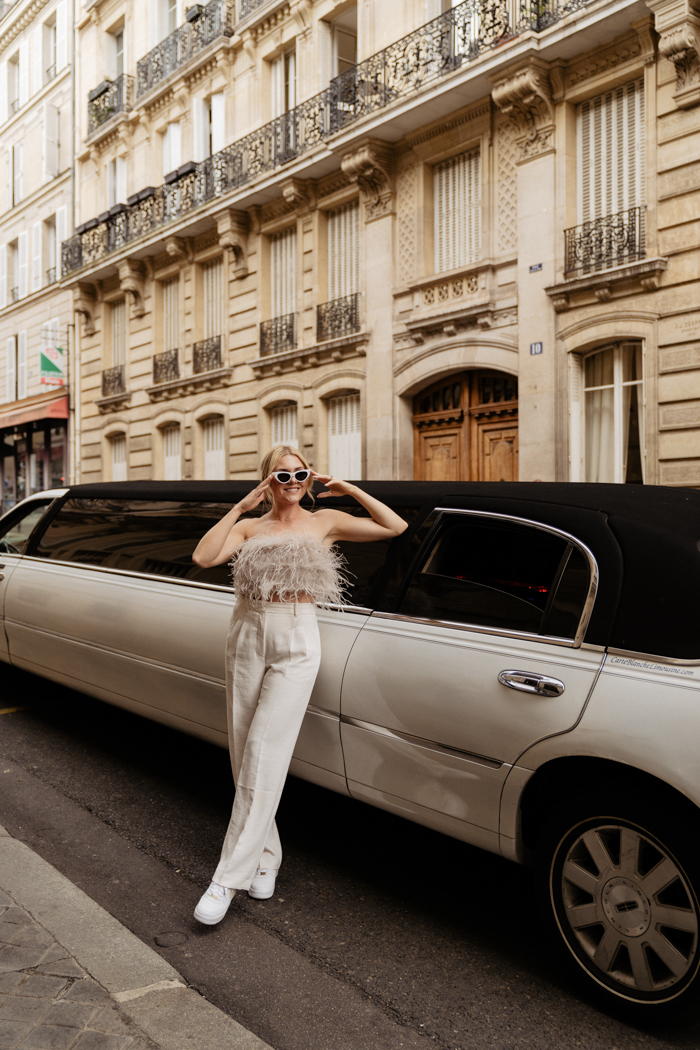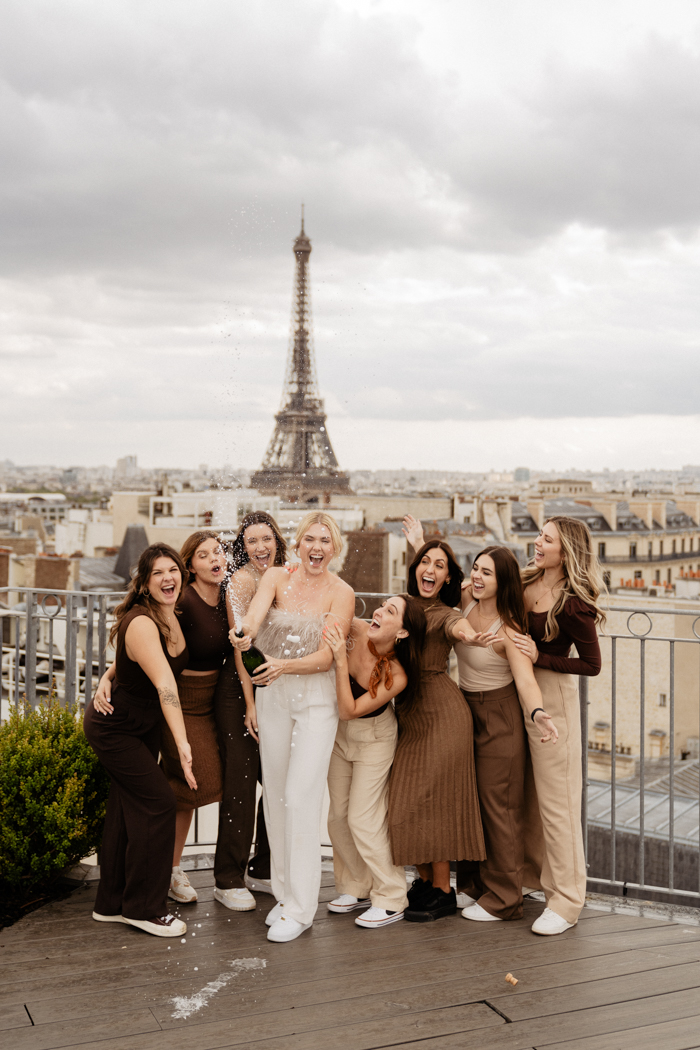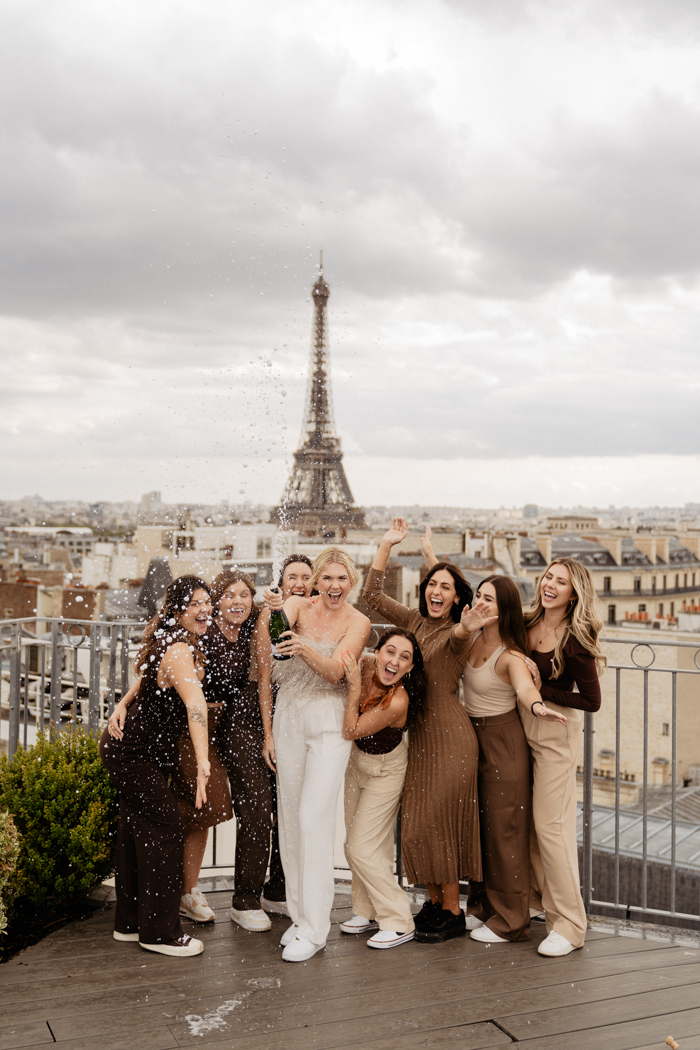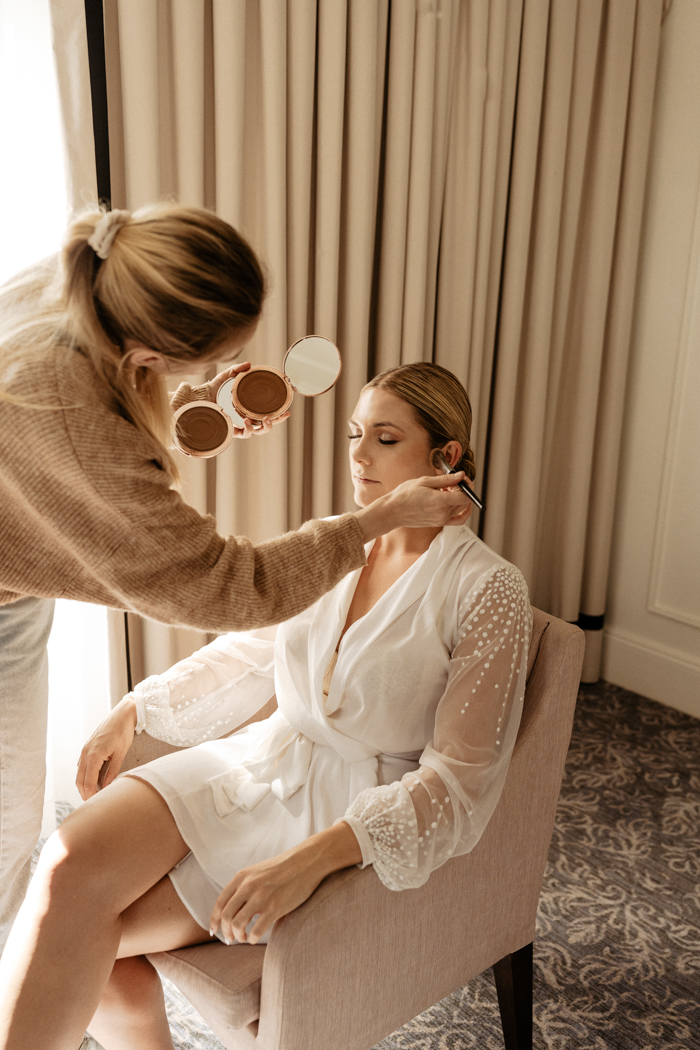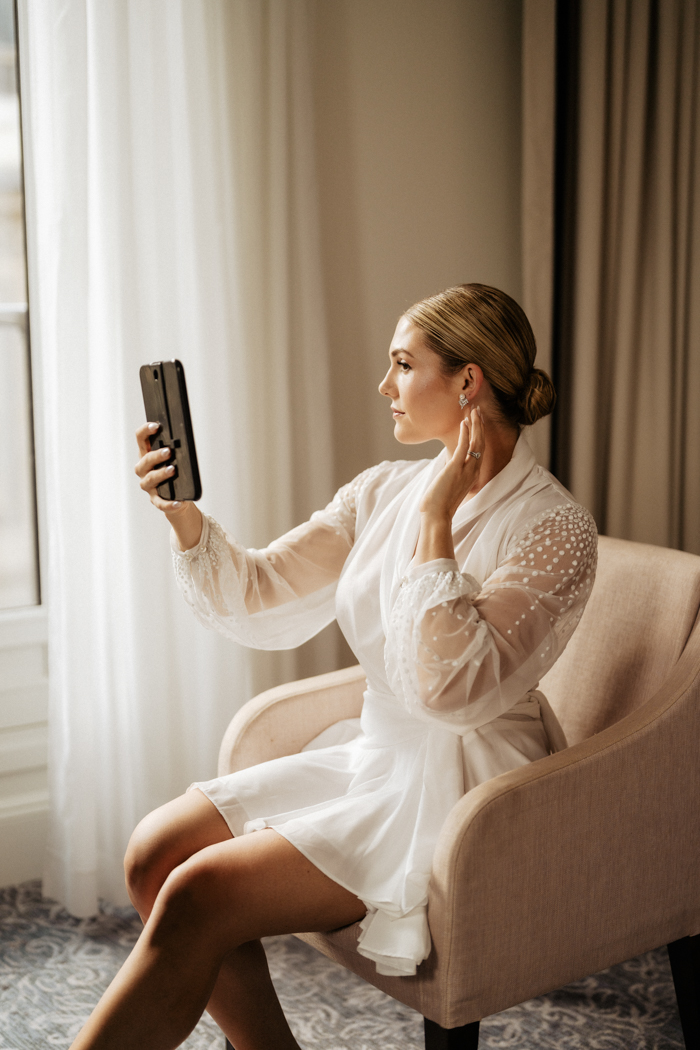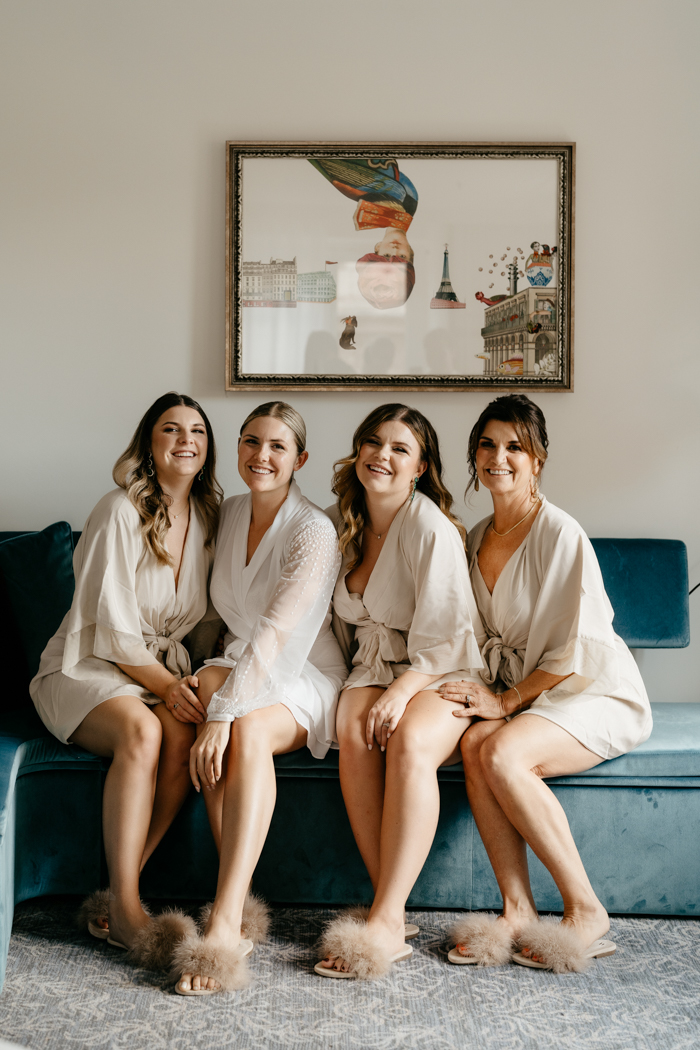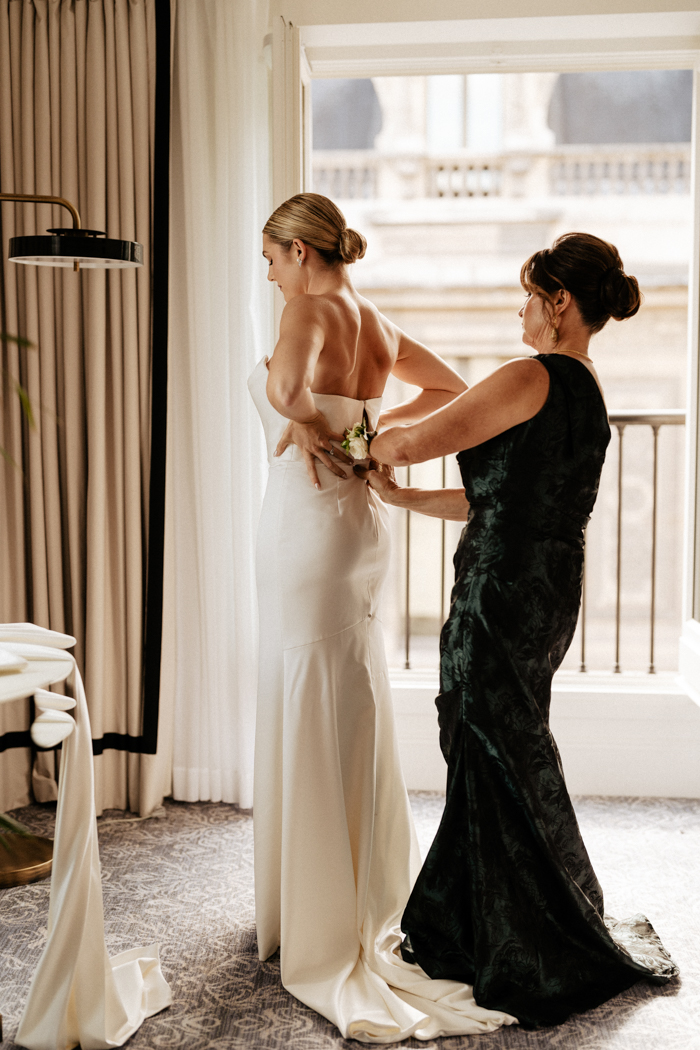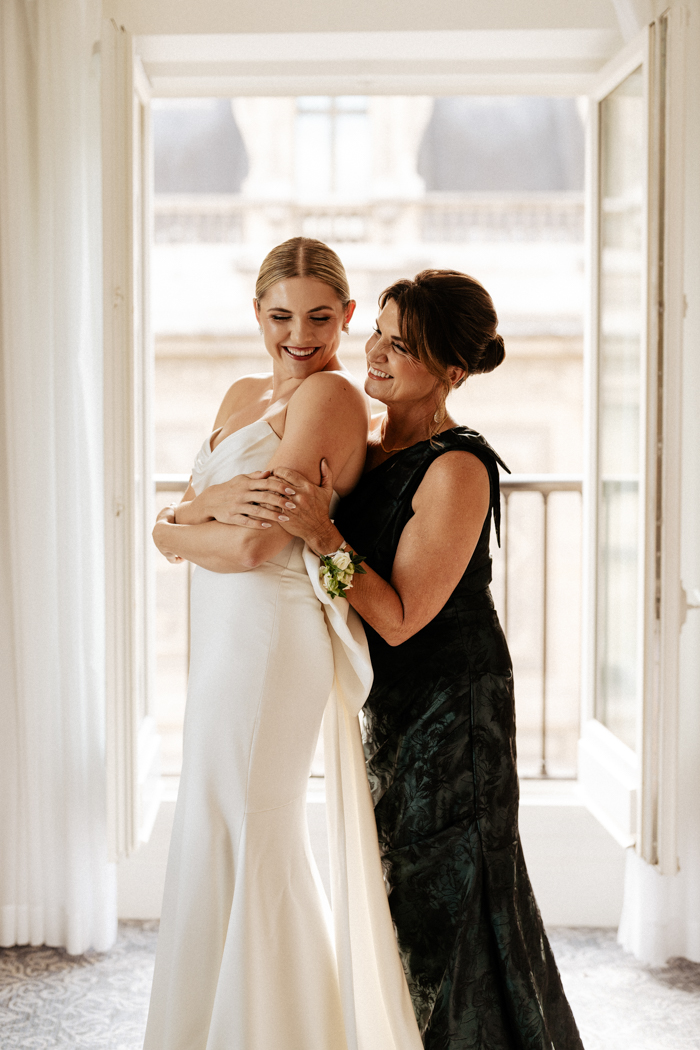 A Unique Wedding Venue: How Choosing A Yacht Wedding Let Their Guests See Paris
Our wedding venue was a yacht on the Seine River called The Clipper. We chose it because we knew that many of our guests would be seeing Paris for the first time at our wedding, and we wanted the venue to be an experience for guests to see the city. The ceremony was on the top deck while docked at the foot of the Eiffel Tower, and then the boat sailed on the river for the reception. We had a live band, and the food was served as a cocktail dinatoire, which is basically lots of different small bites, and the fare is substantial enough to serve as dinner. We had no seating chart because we wanted our guests to mingle, go on top of the boat, inside the boat, etc.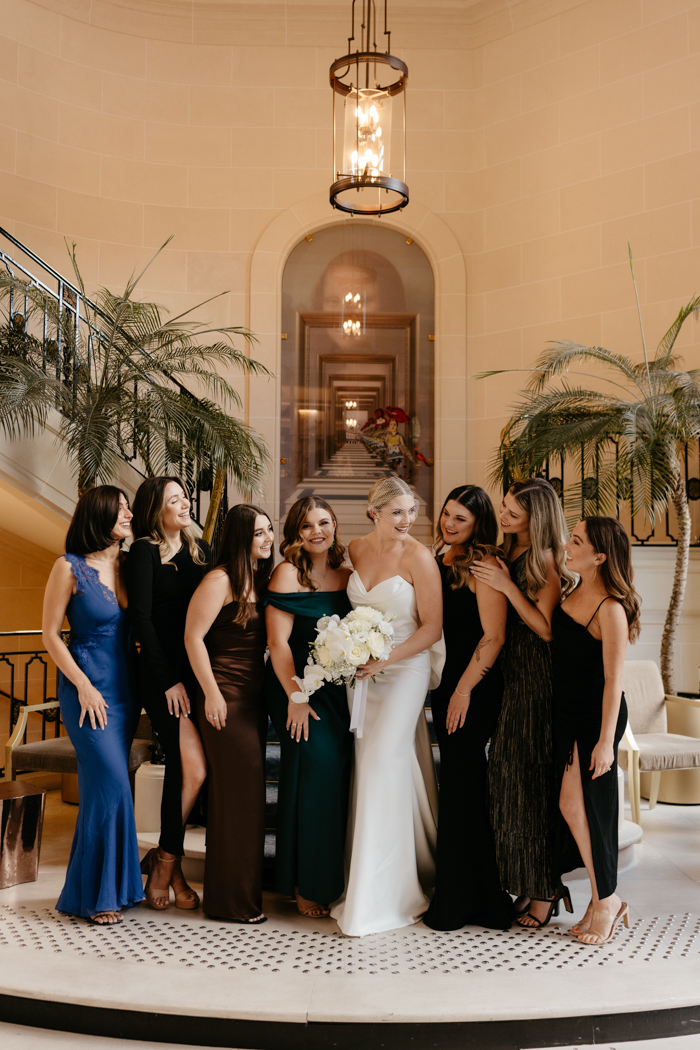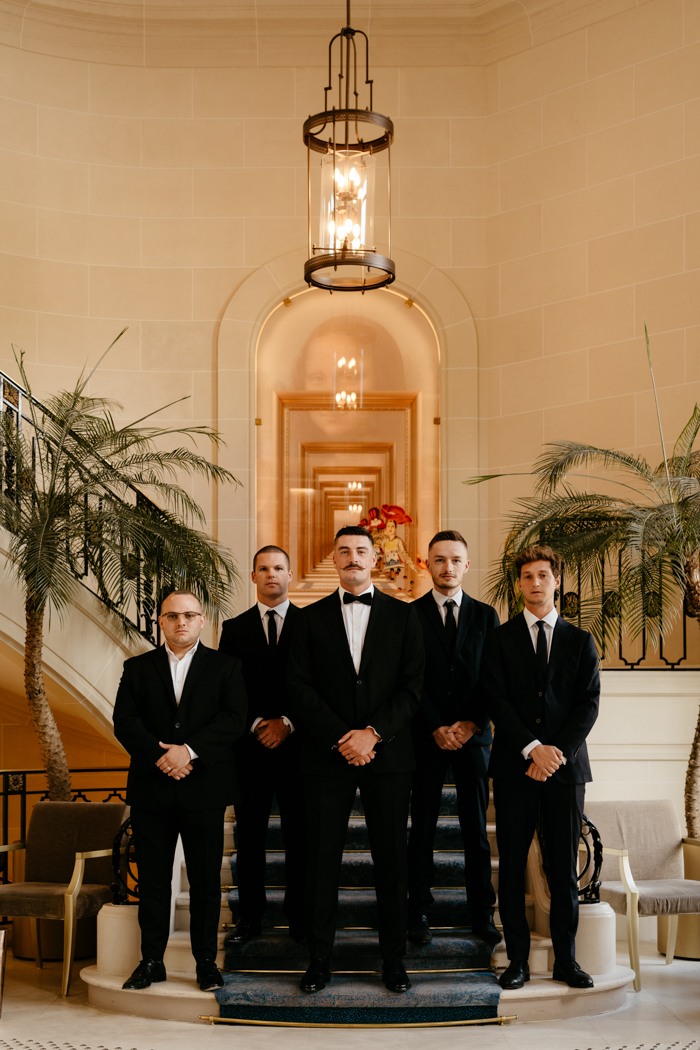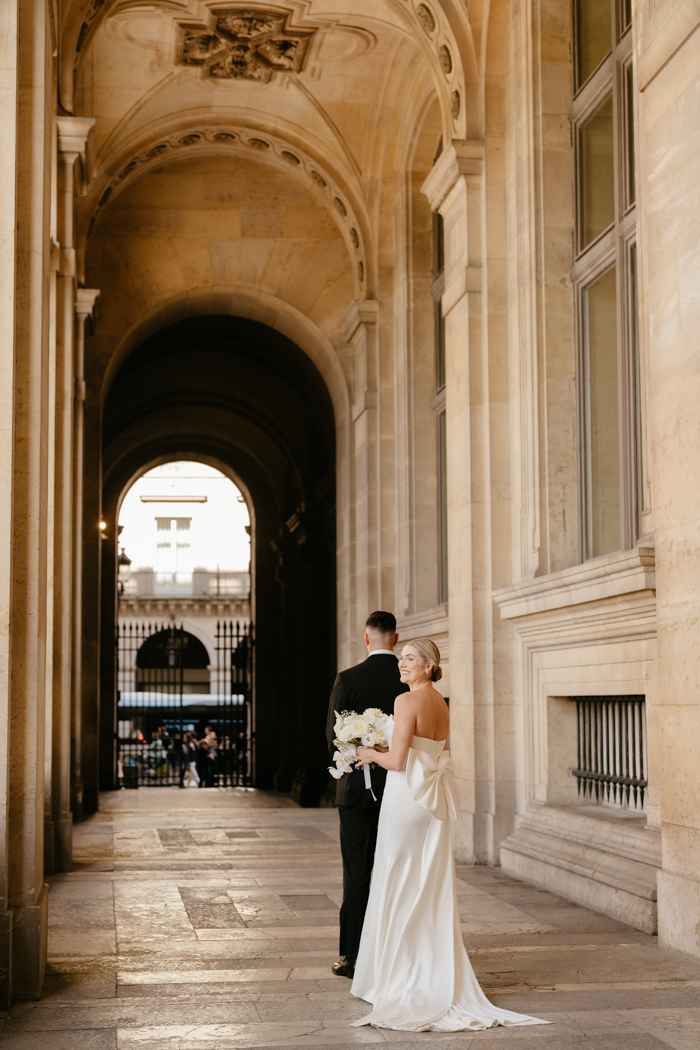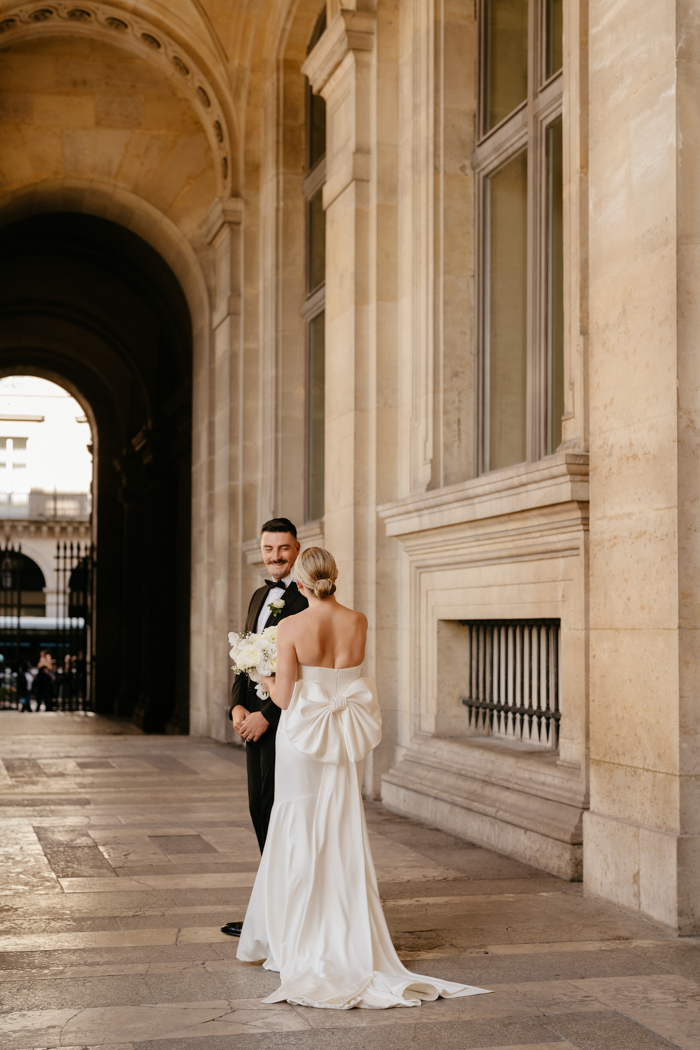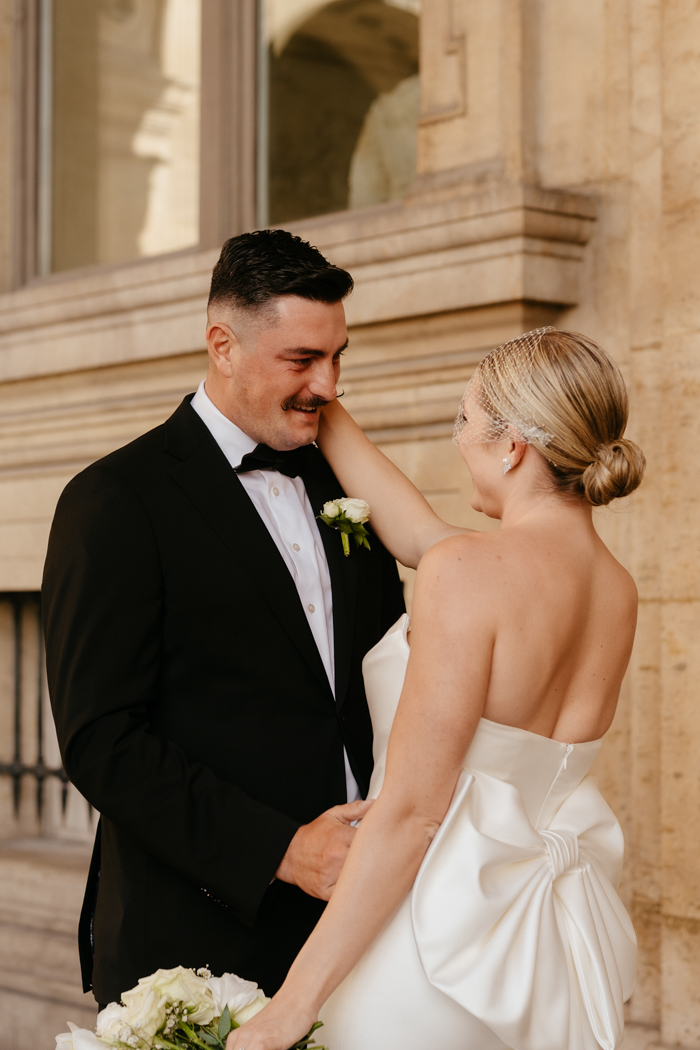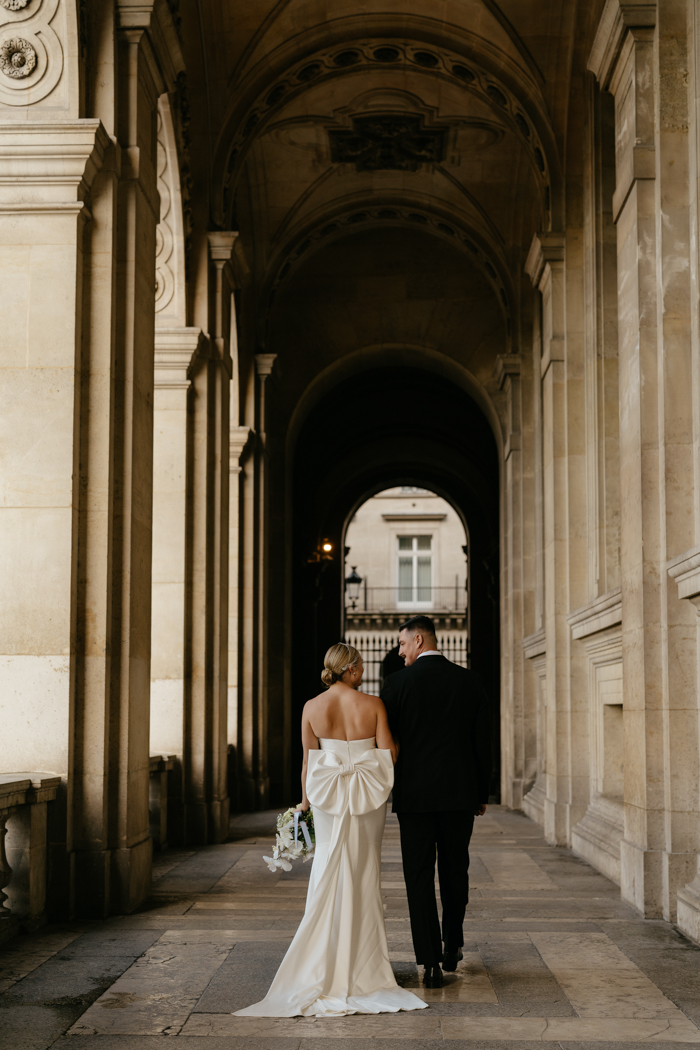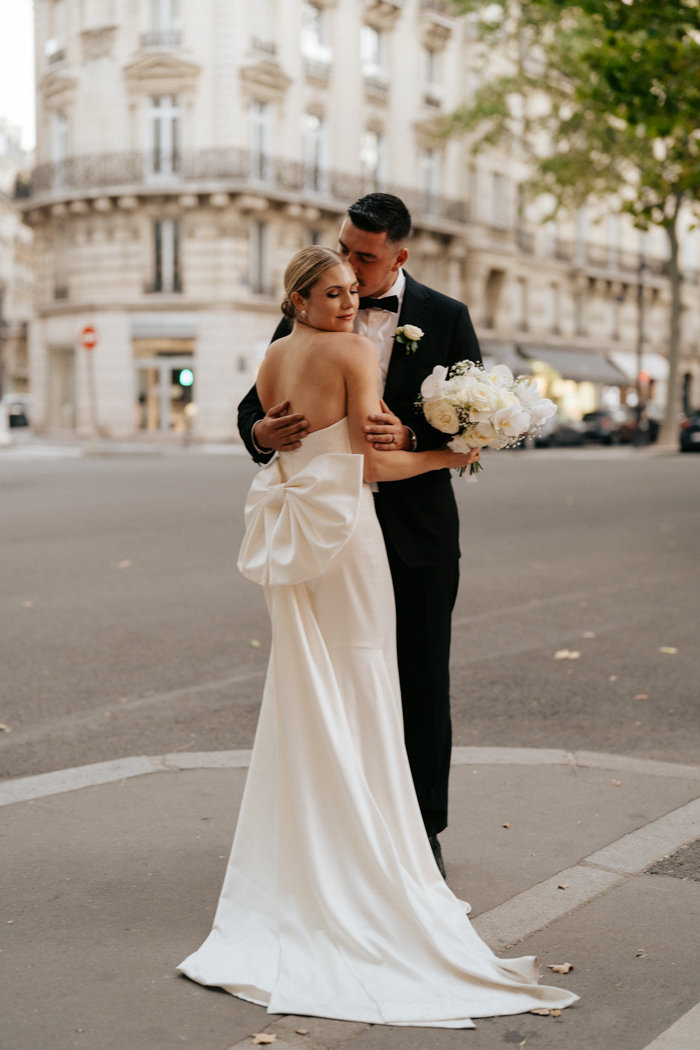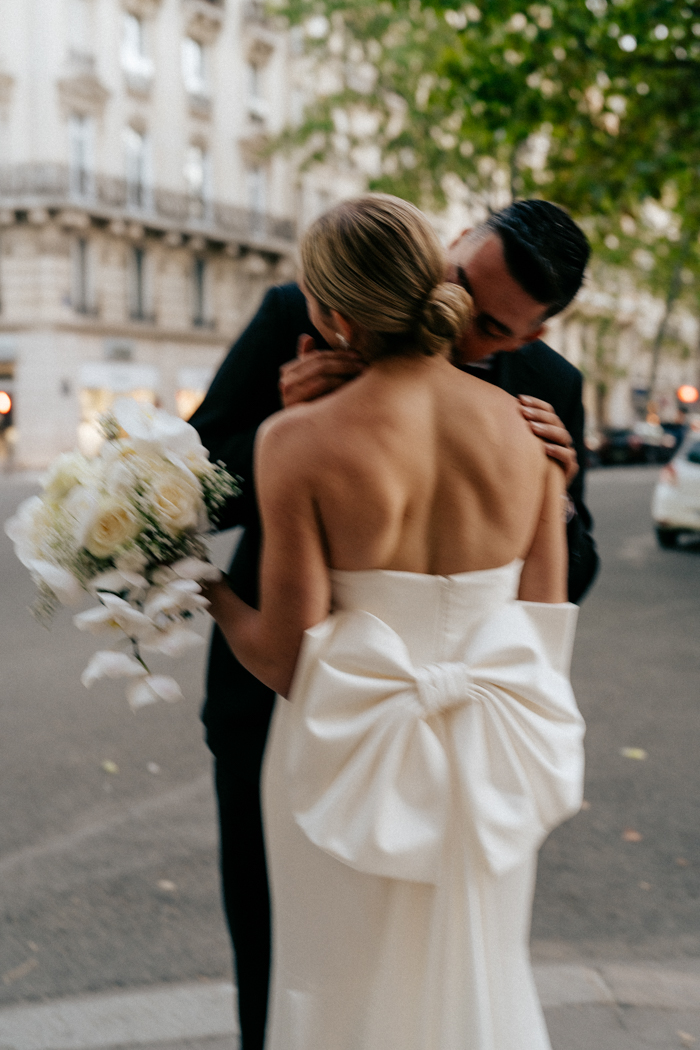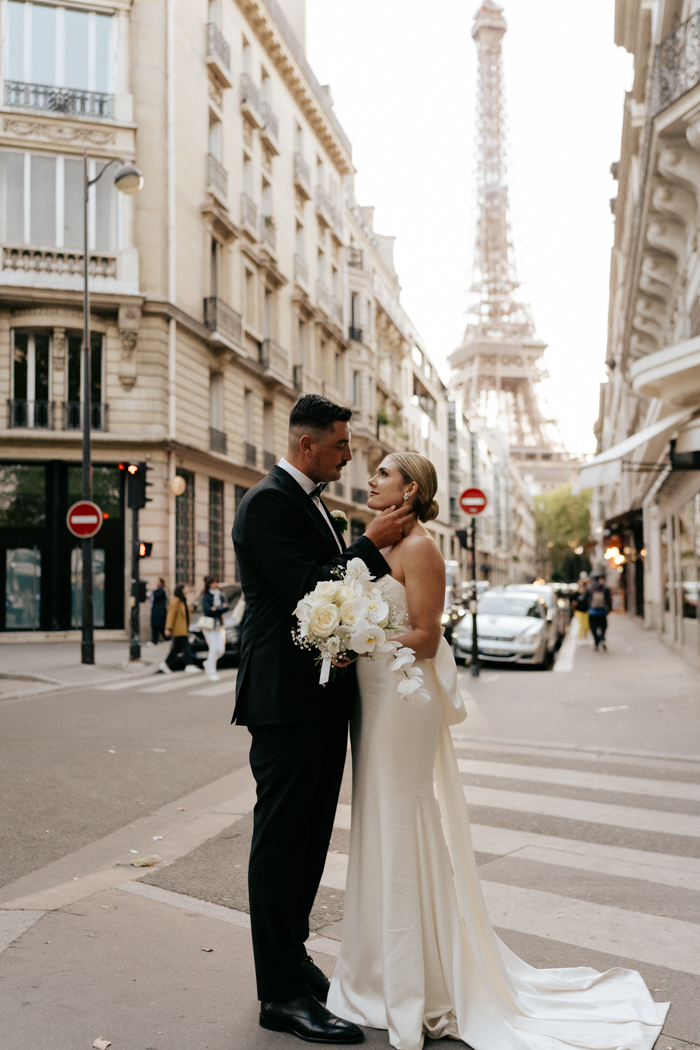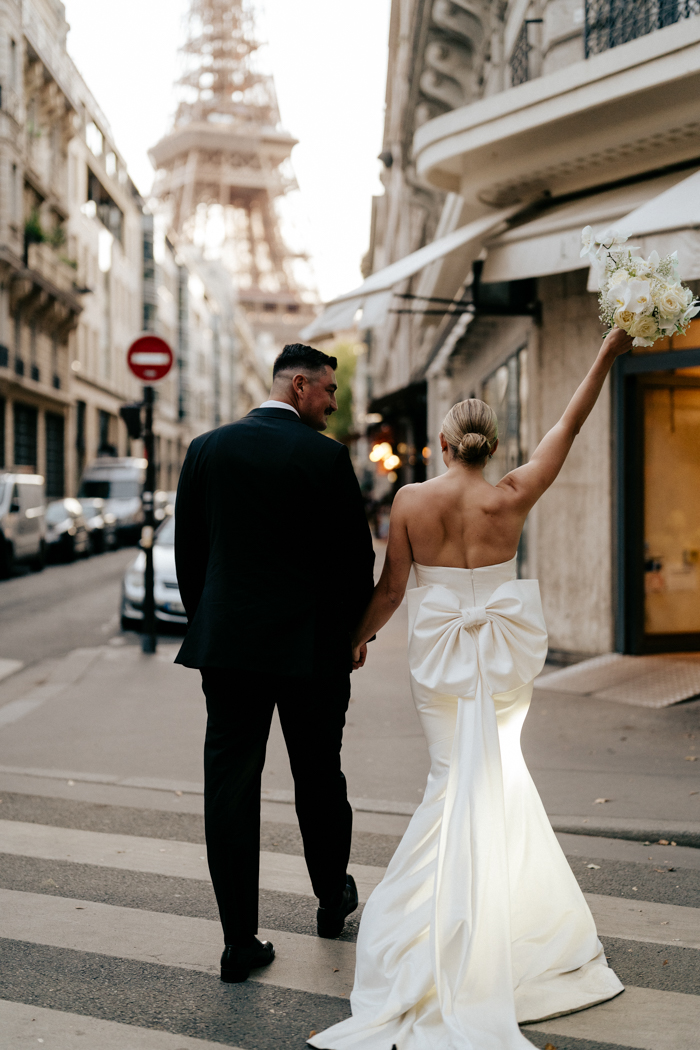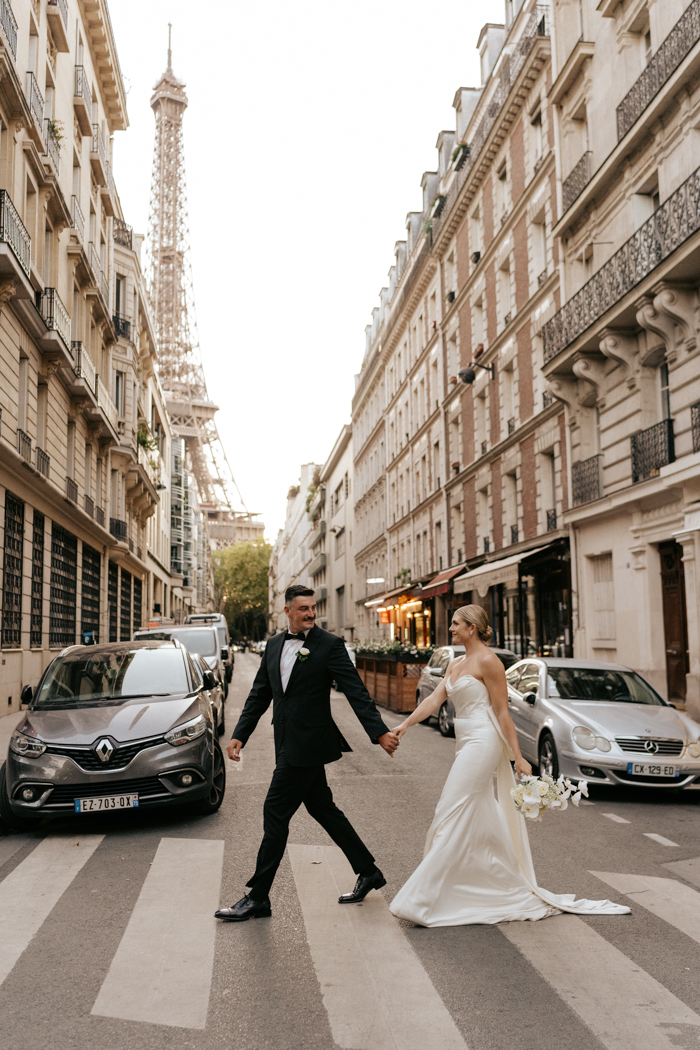 Starting a Memorable Tradition During Their Ceremony
Our officiant had a super fun idea to bring a wooden box with a bottle of wine in it, and Lucas and I would each nail it shut during the ceremony. The idea was that we would open it in 10 years on our anniversary. He had us each write love letters and add them to the box before sealing it. We are so thankful he suggested this idea and even provided the wine and box. It made for a fun activity during the ceremony as our loved ones watched, and we look forward to enjoying that bottle—and the letters—together someday.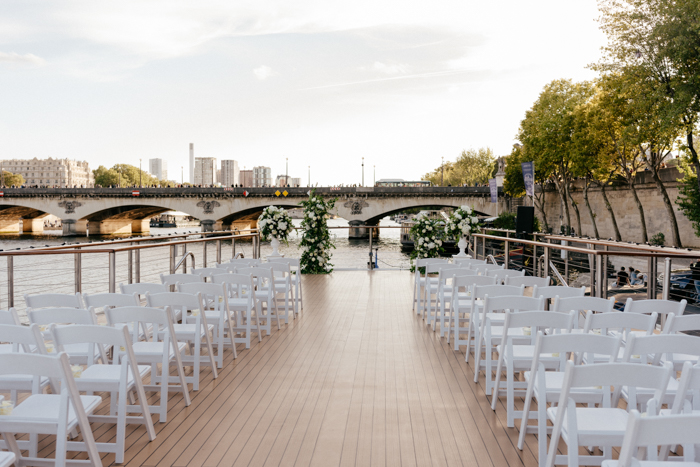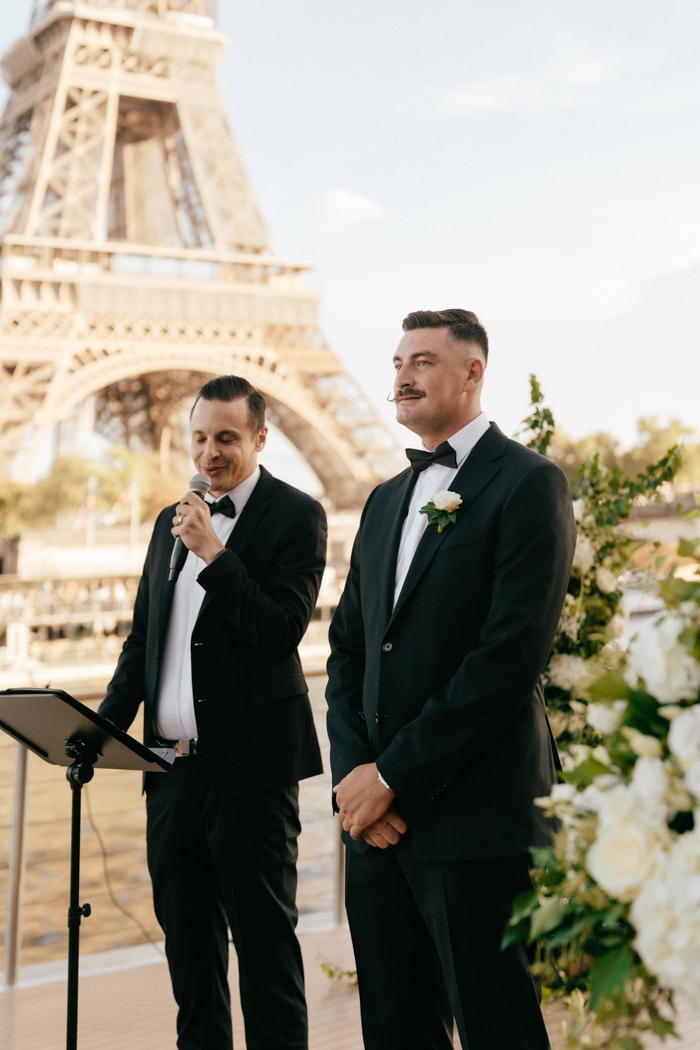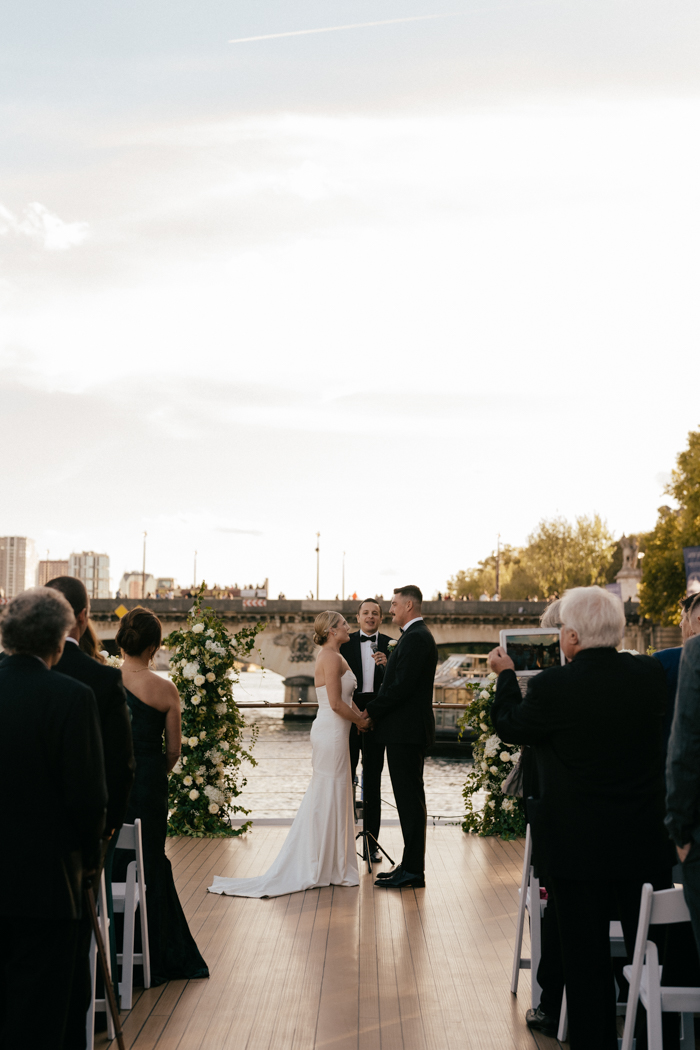 Dreamy River Seine Cruise At Sunset
The day felt like a dream from start to finish, but the most memorable moment was when the boat started to sail on the Seine River at sunset. At one point, the Eiffel Tower started to sparkle just as we passed it, and my sister caught a candid video of Lucas and I dancing together underneath it. When I saw that video the next day, it all felt unreal. We woke up the next morning, looked at each other, and said, "Did that actually happen?" We reminisce often.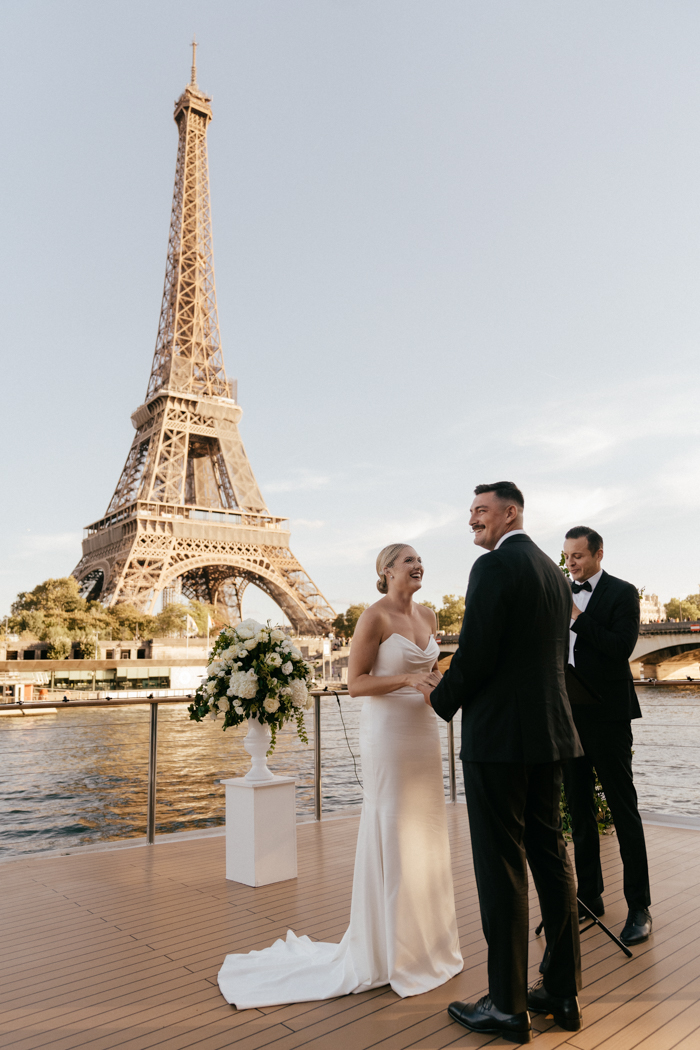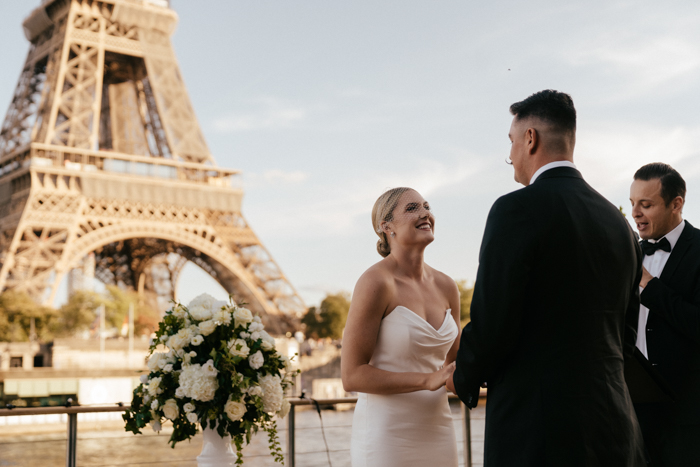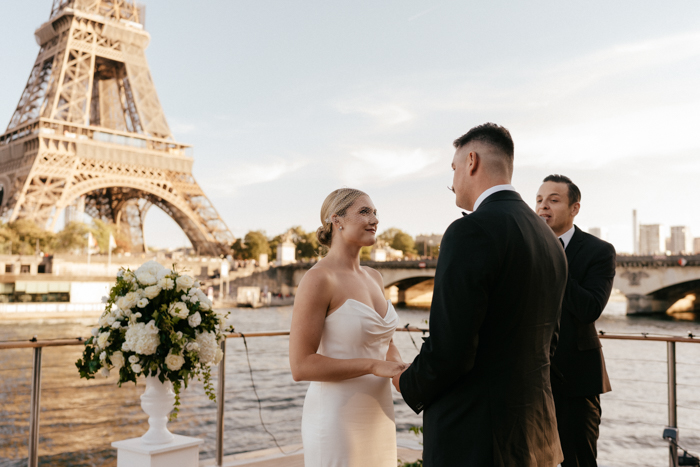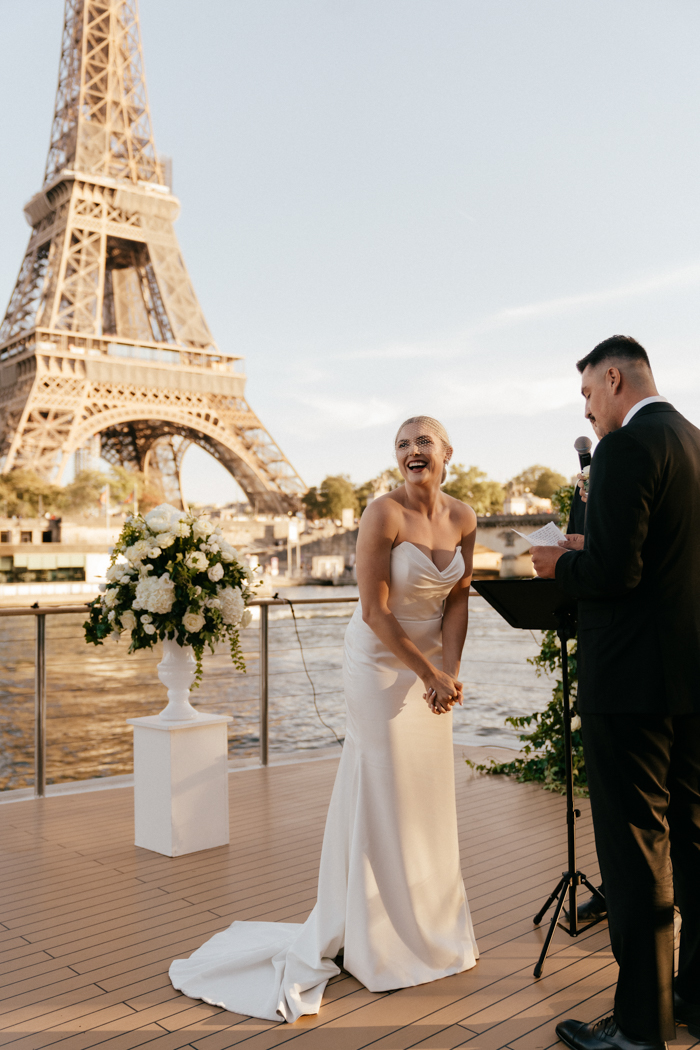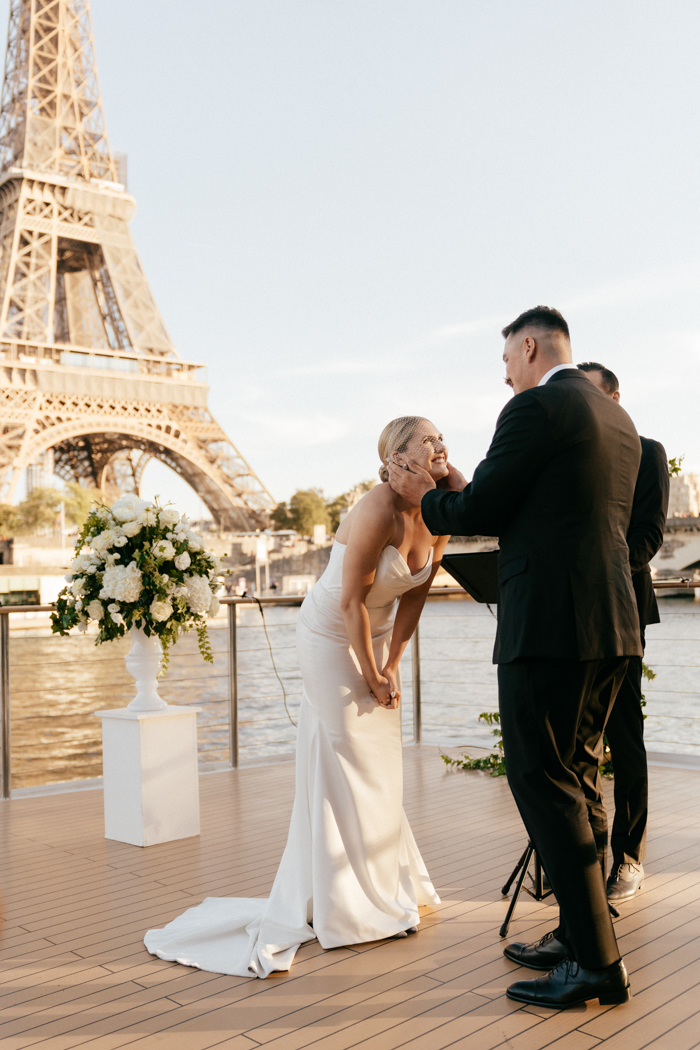 How Spreadsheets Made a Difference During Wedding Planning
For me, spreadsheets are a love language. It helped me keep track of guests, vendors, and complex travel schedules since my family and friends would be flying in from the U.S. and staying in different parts of the city. The wedding day included photos in iconic spots around Paris, so the spreadsheet (and my sisters, who were my maids of honor) were essential to ensure everything ran smoothly. So, if I could give any advice, it would be to a) don't wait to book your favorite vendors, b) stick to a single spreadsheet rather than trying to keep track of texts, emails, notes, and to-do lists.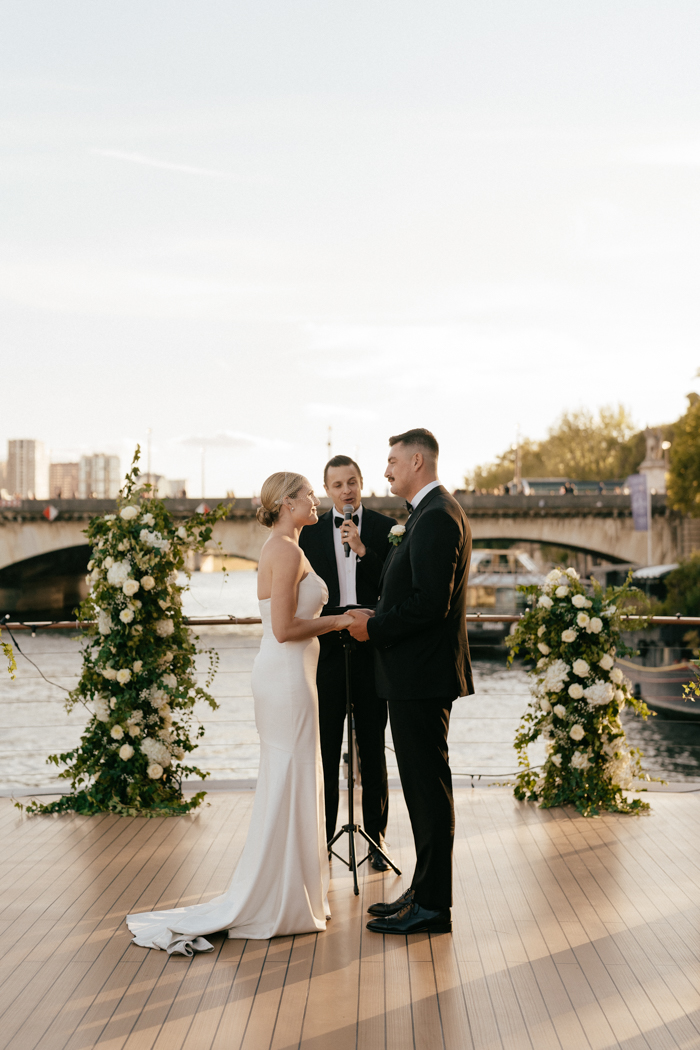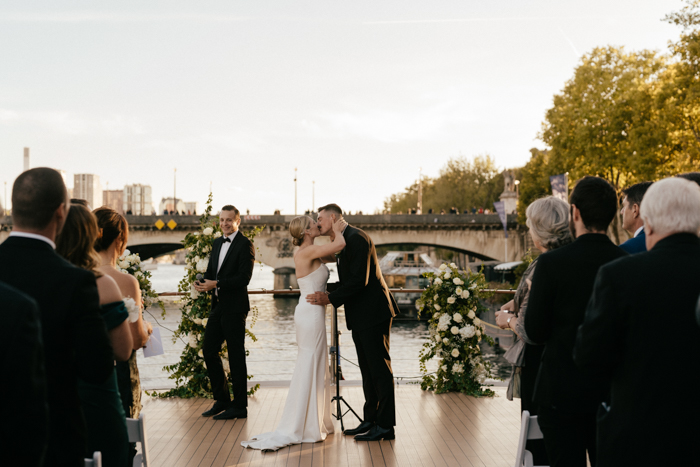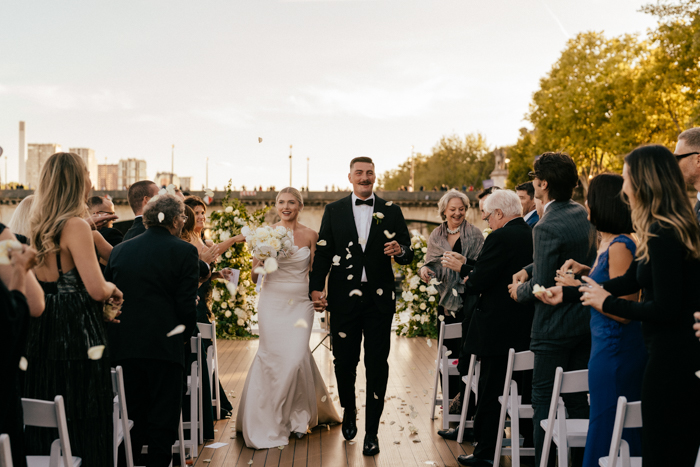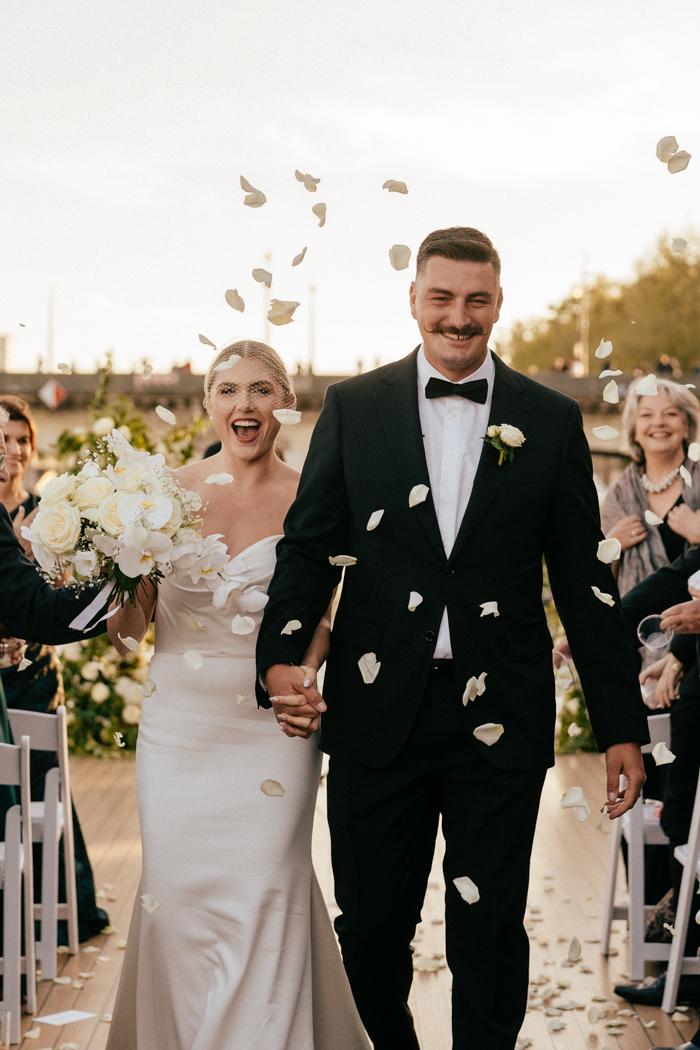 A Wedding Planner Is Crucial To a Successful Destination Wedding
One thing too, as important as details are, it's true when they say it all goes by so fast, and you shouldn't sweat the small stuff. If you're planning a destination wedding abroad, hire a planner. Don't let the tiny details and inevitable last-minute changes take away from the short wedding planning season.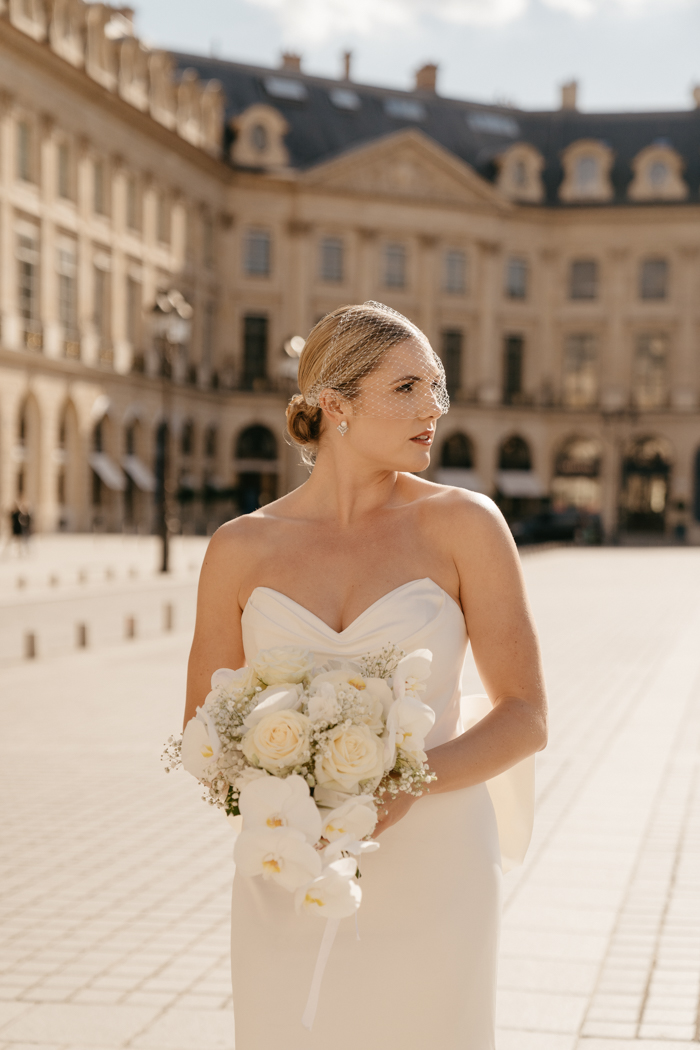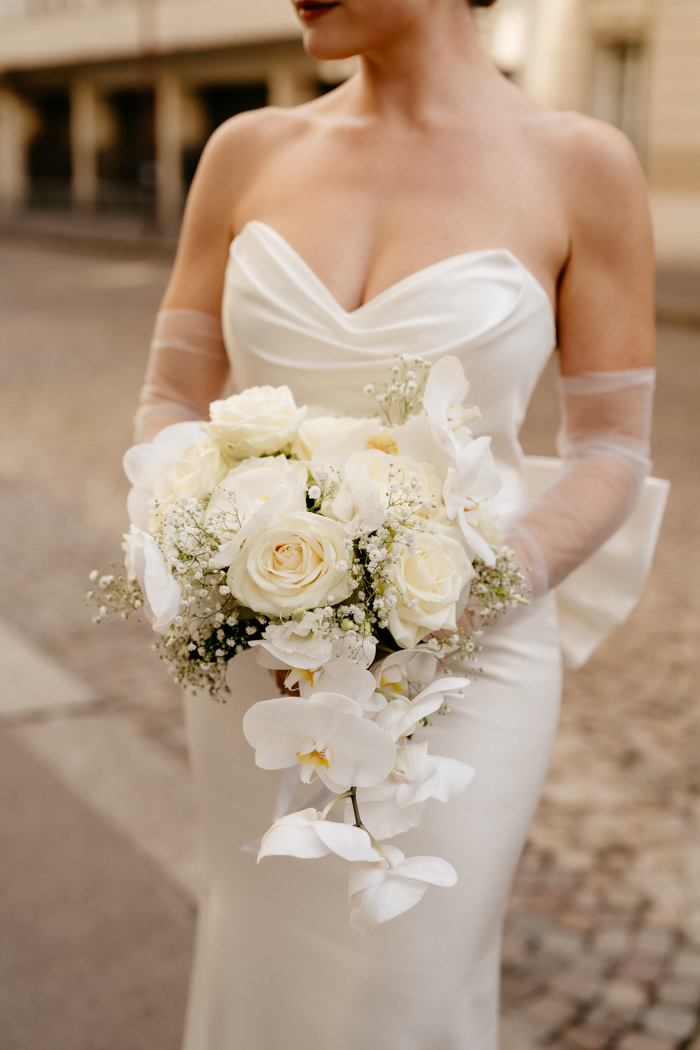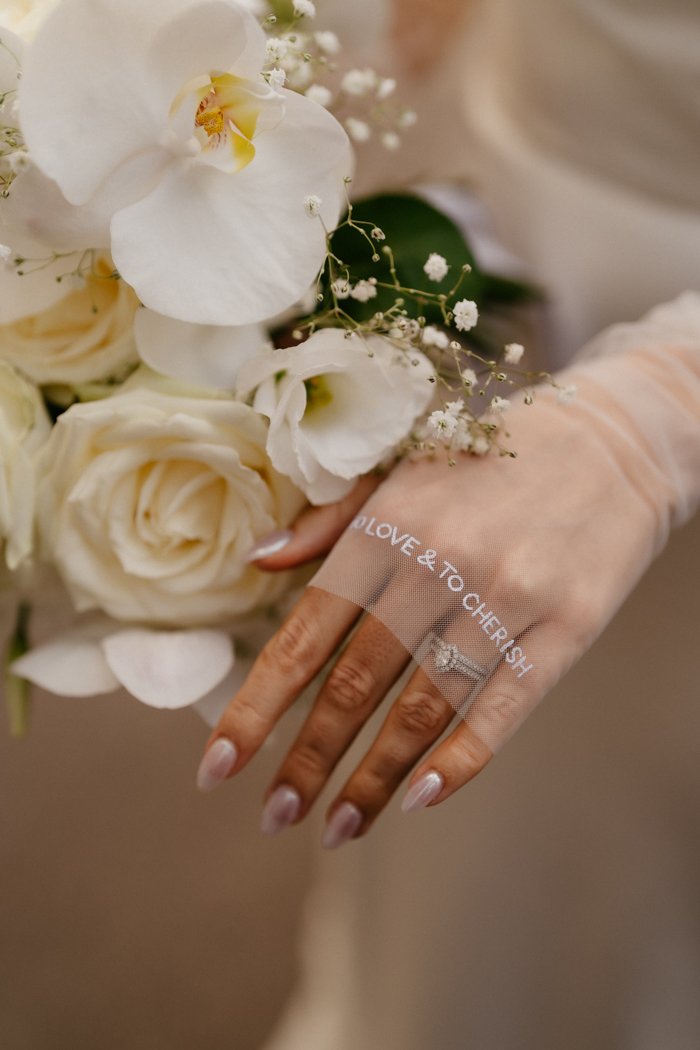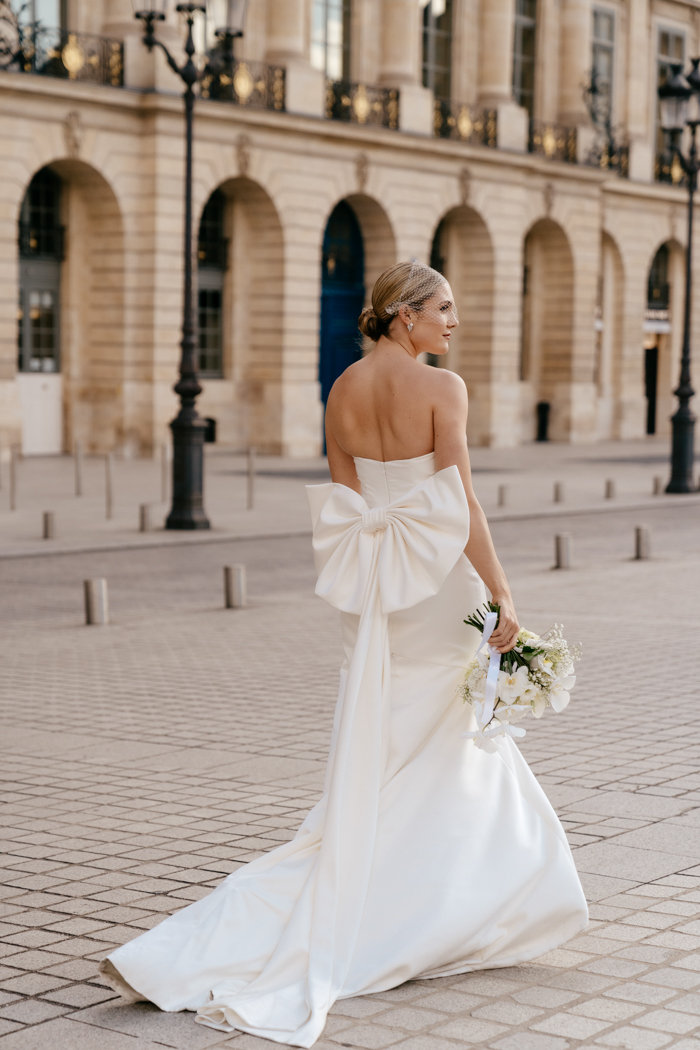 Bringing Family Together at Their Romantic Paris Wedding
We were proud that we were able to unite my American family and friends with Lucas' French loved ones. It was indeed a once-in-a-lifetime to have so many people we love and care about in the same place at the same time, and we feel proud that we made it happen. Plus, our grandparents were there, which we did not take for granted, and we felt very proud to share that moment with them.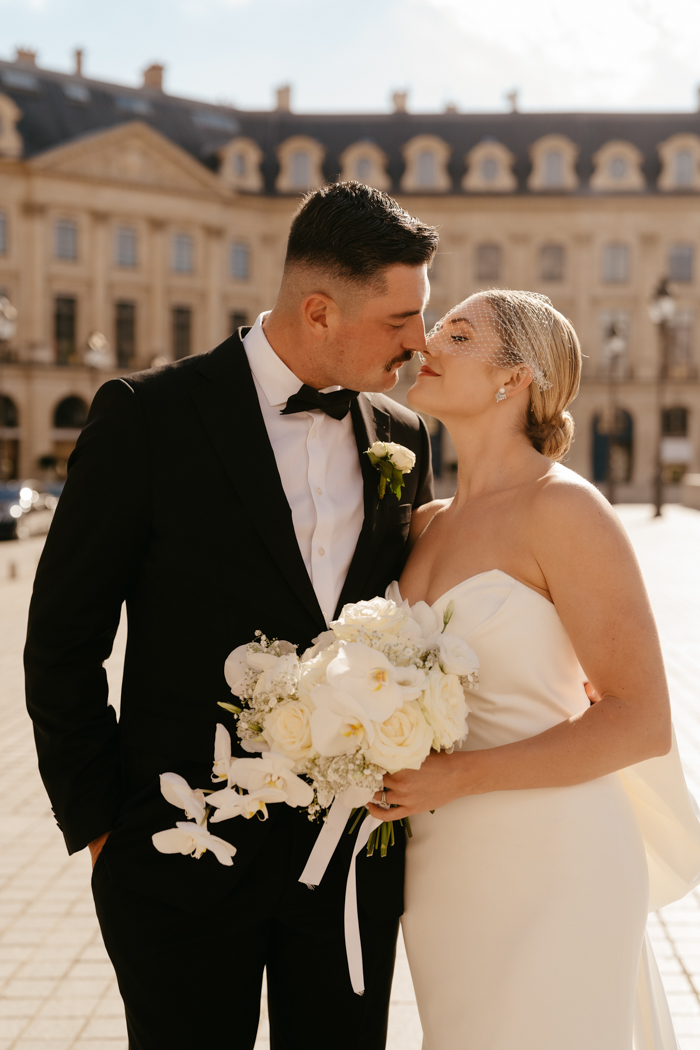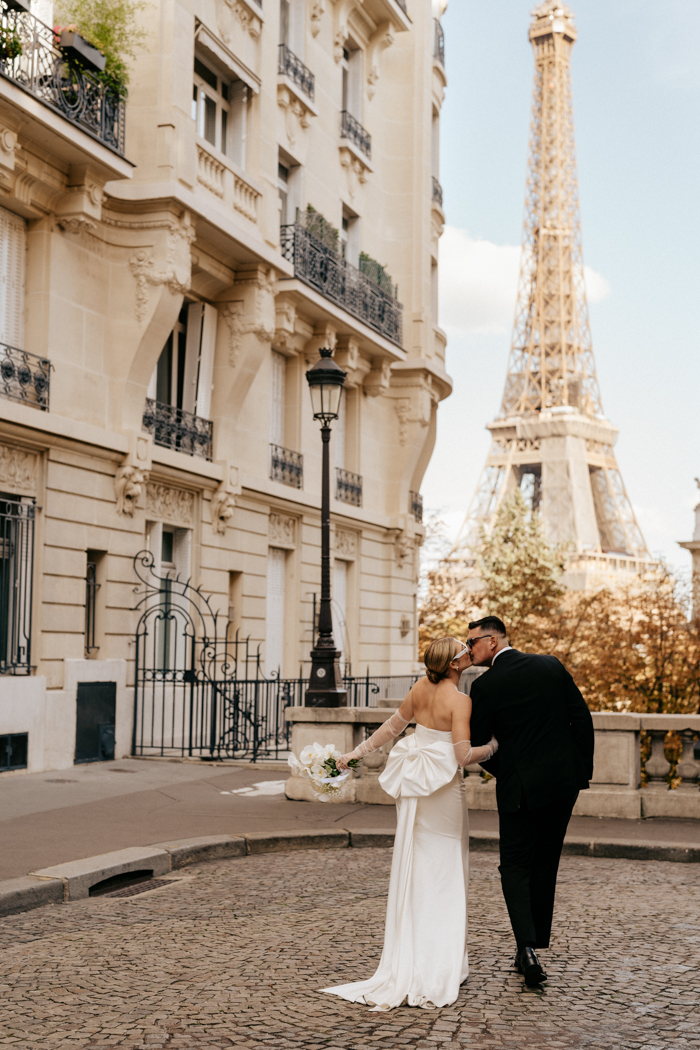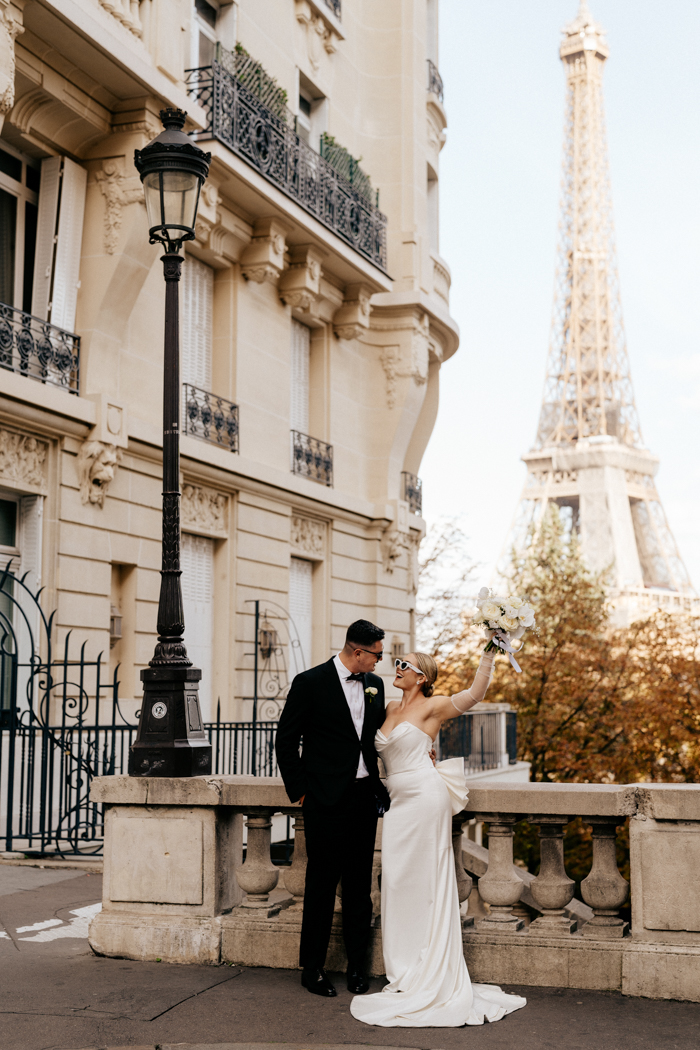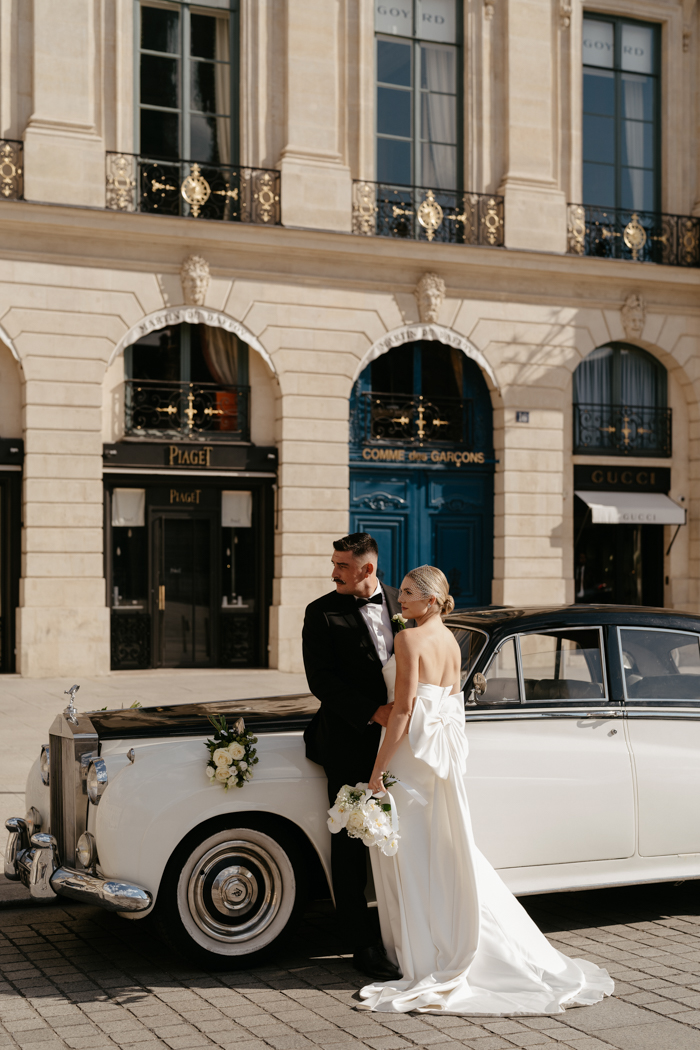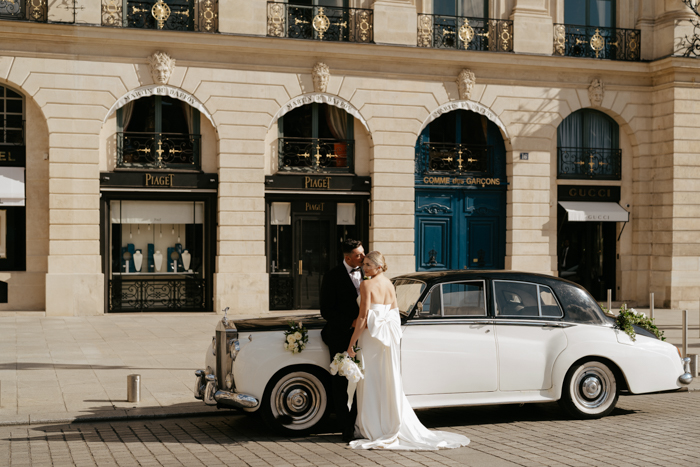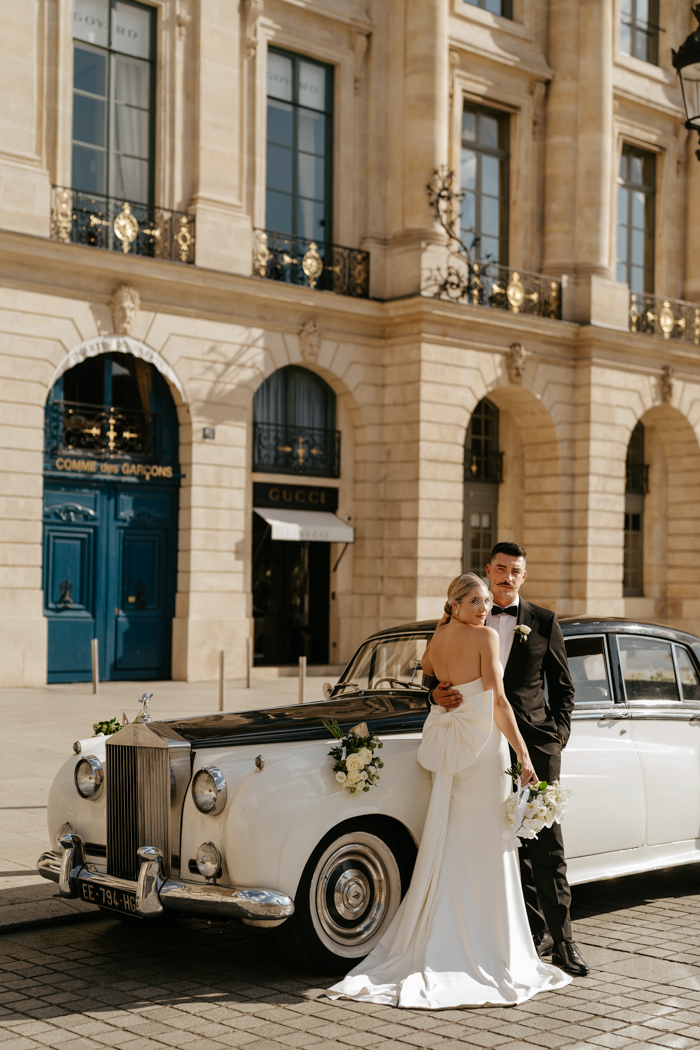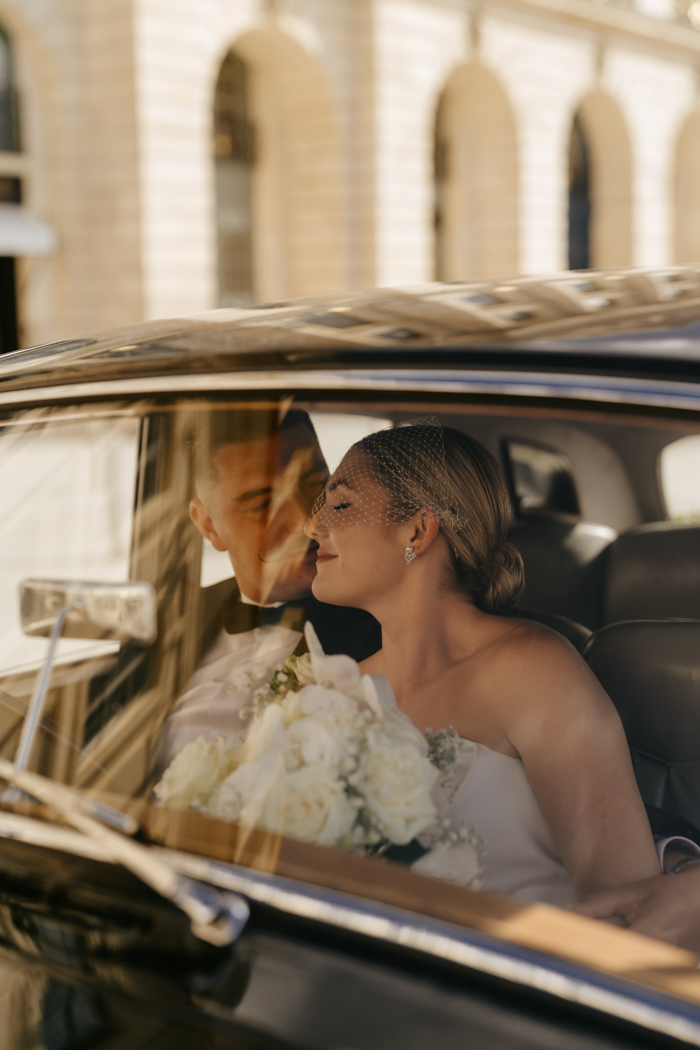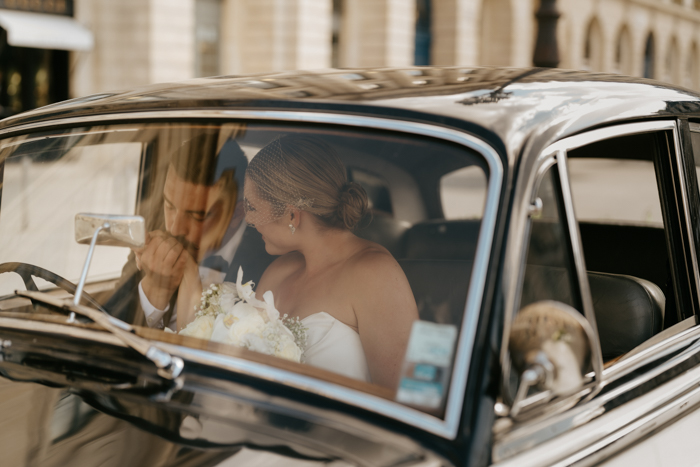 Beyond Midnight: The Unforgettable Hour That Made Their Wedding Priceless
Our wedding was set to end at midnight, and I remember we were having the time of our lives when my wedding planner approached me to give me a 30-minute warning that it was almost over. We were having so much fun, truly the time of our lives, so Lucas and I decided to extend everything by an hour. The DJ, kitchen, bus driver, and everyone involved was willing to stay, and it was worth every single penny. That hour was one of the most magical of our lives.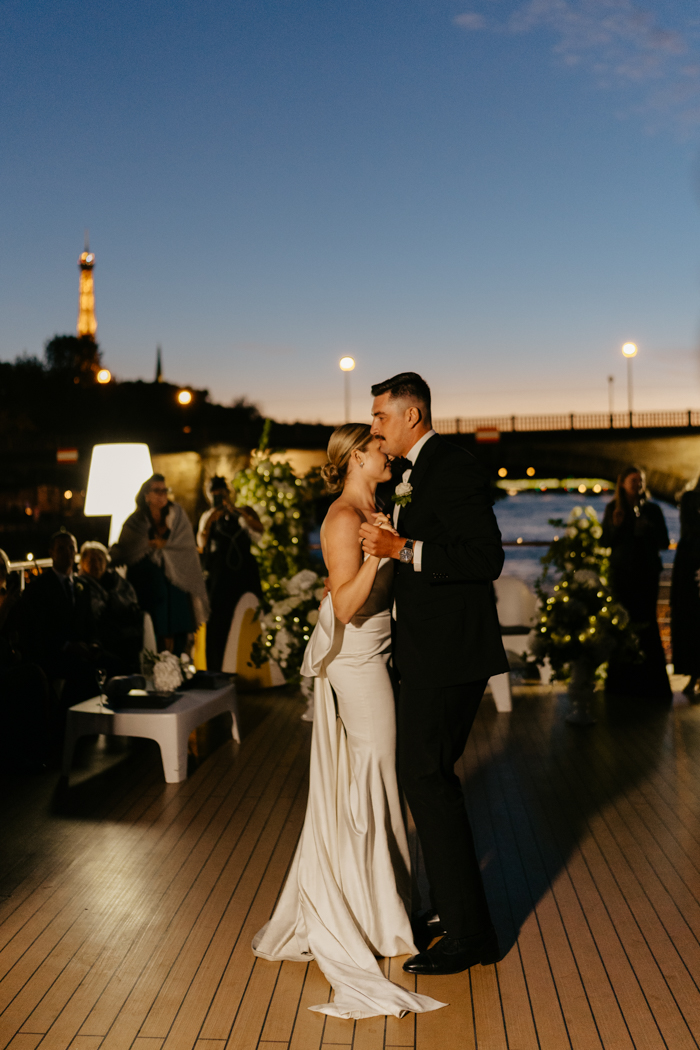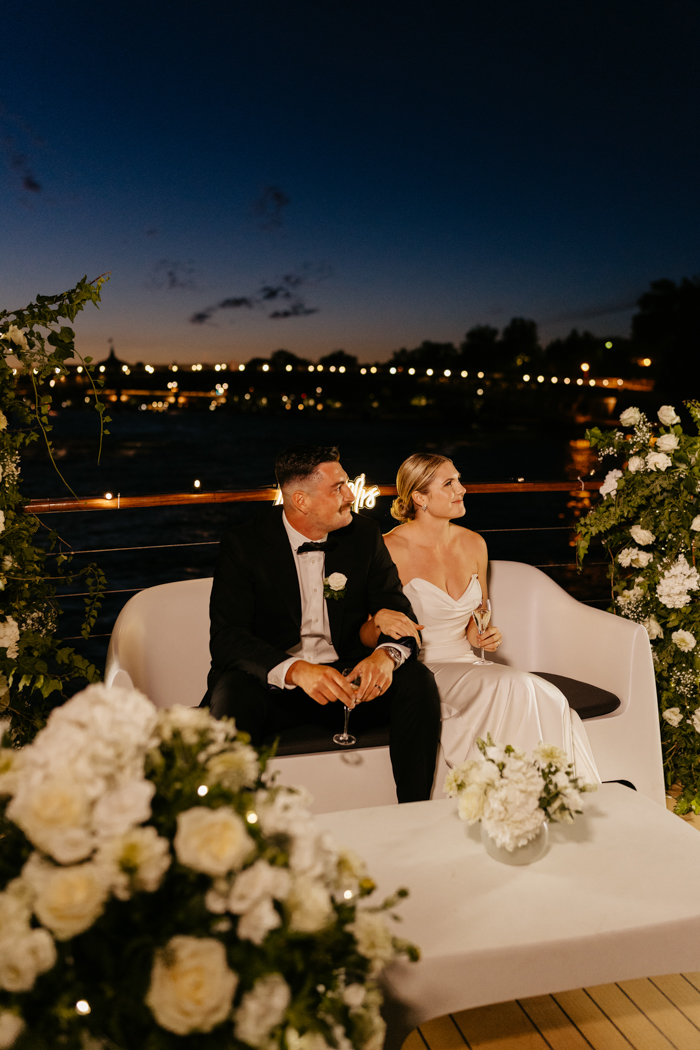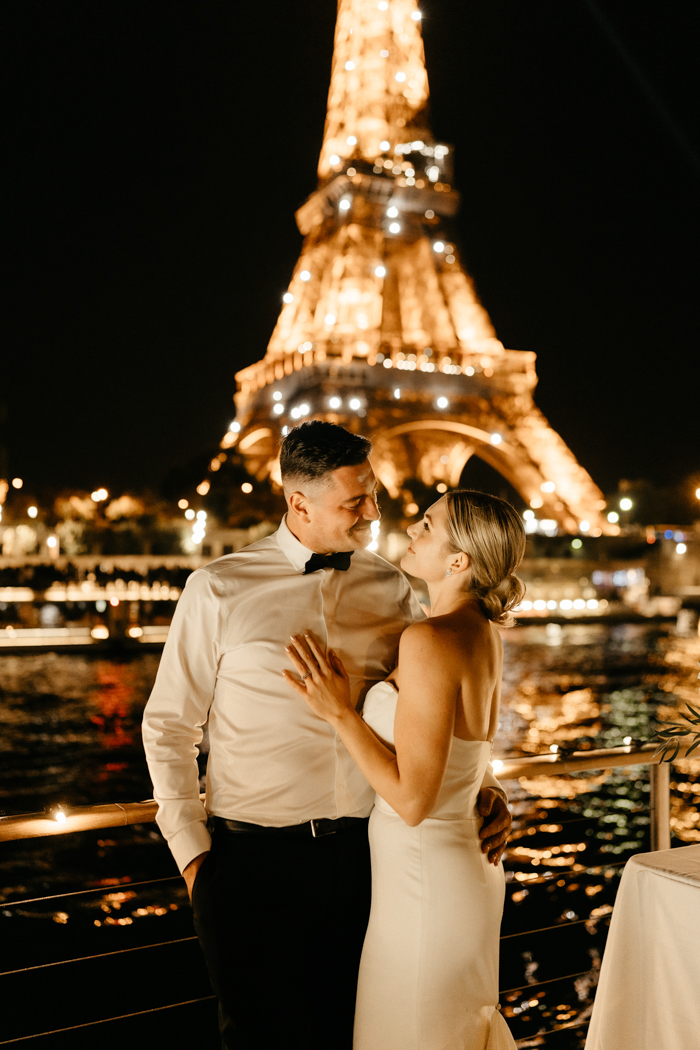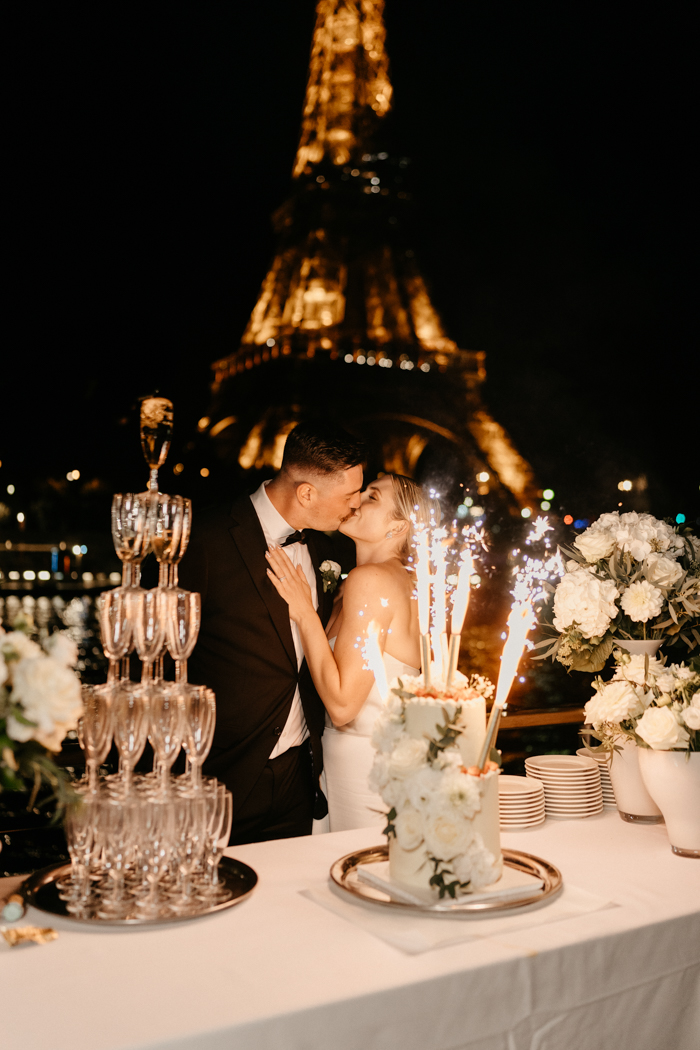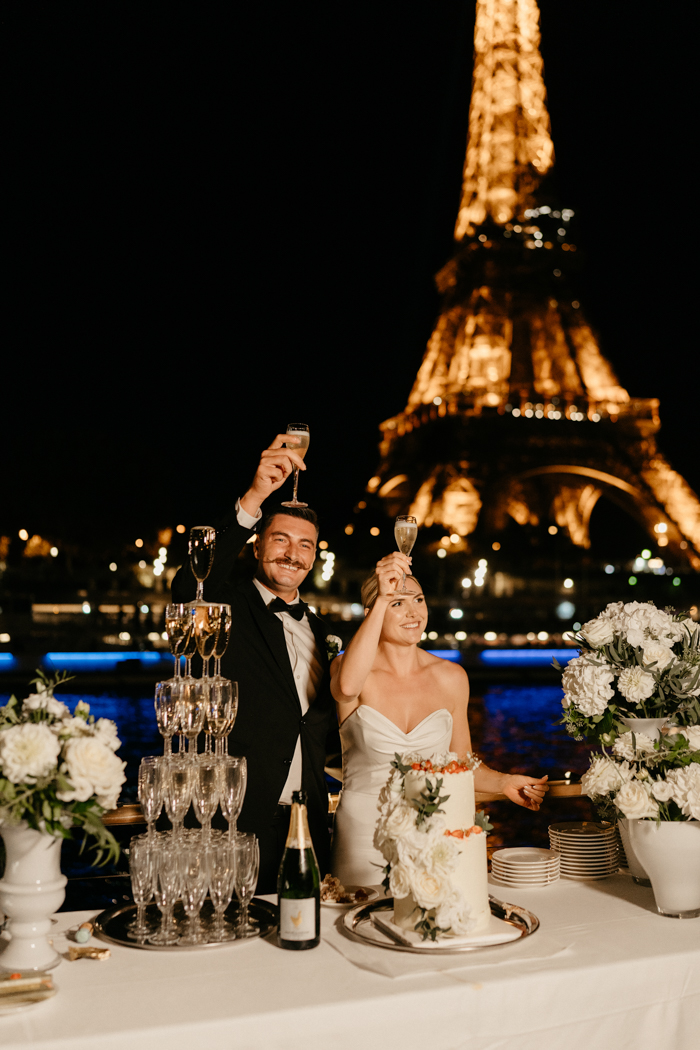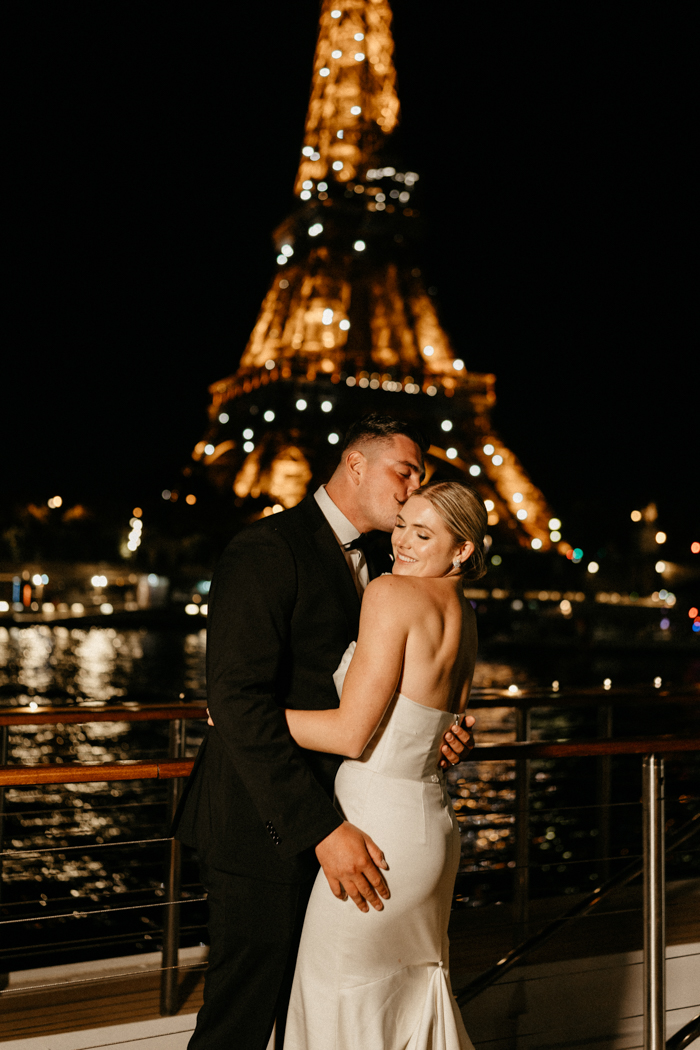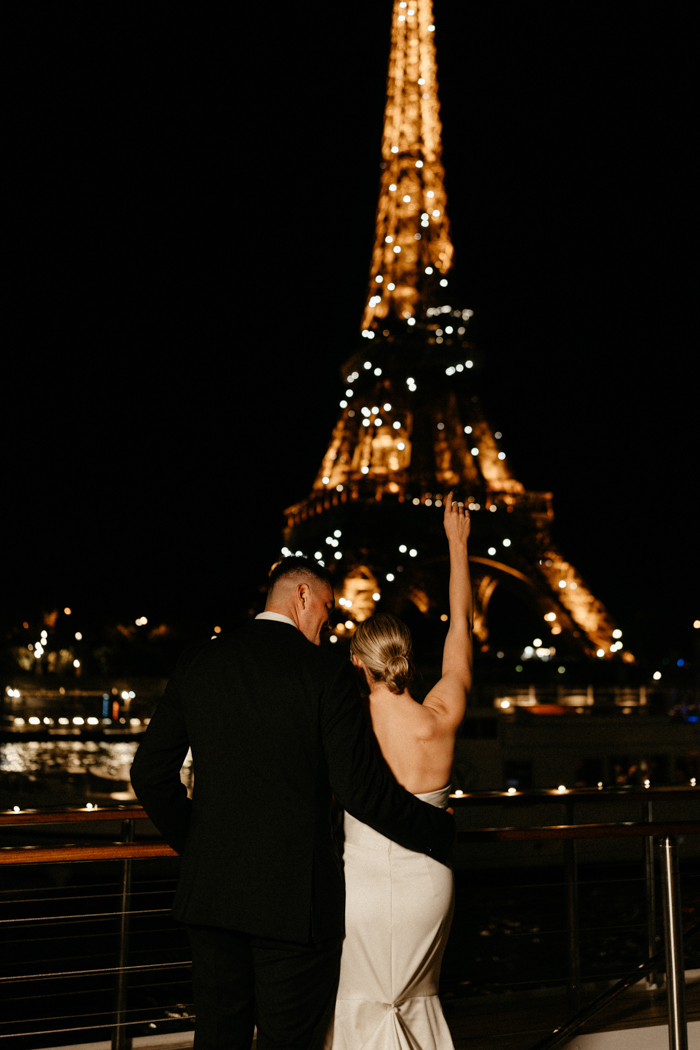 Congratulations to Jen and Lucas on their romantic Paris wedding. A big thank you to Junebug member Through The Glass for beautifully capturing every sparkling moment. If you're ready to be swept away by more breathtaking celebrations like this, be sure to explore their profile in our directory of the world's best wedding photographers.
After being enchanted by these inspiring photos, we completely understand if you're tempted to hop on a flight to Paris. If that's the case, We're here to help. Kickstart your journey by exploring our destination wedding planning and budget guides. These will be key to planning a faraway celebration that's one for the books.