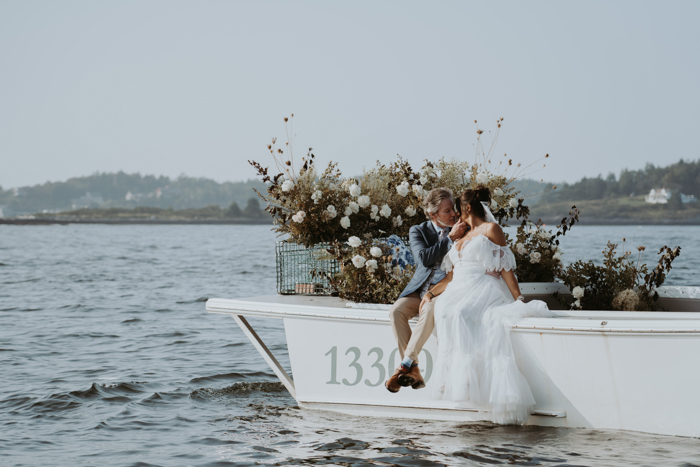 Picture this: you're standing against a rugged coastline, the salty sea breeze in the air, and the soothing sound of waves as backdrop for your vows. A talented team of vendors transformed this beautiful waterfront space into the ultimate Phippsburg Maine wedding inspiration with a unique twist—lobster hauling. From nautical decor to rustic romantic touches, this styled shoot captures the essence of coastal charm and elegance perfectly.
On the famous rocky coastline, a truly extraordinary ceremony took place. The couple said their "I dos" on the back of a lobster boat enveloped in florals. Their adventure continued with lobster banding, adding a personal touch to their special day. The festivities wrapped up with delicious cake and champagne, but the surprises didn't end there. At the boathouse, an enchanting table setting awaited them, adorned with garden blooms, gauzy linen, and earthy accents, all beneath a stunning arch of dried greenery.
If you're a couple seeking a romantic and salty air-filled celebration with a pop of personality, this could be your dream wedding destination. Keep scrolling to discover all the breathtaking details captured by Lexi Foster Photography.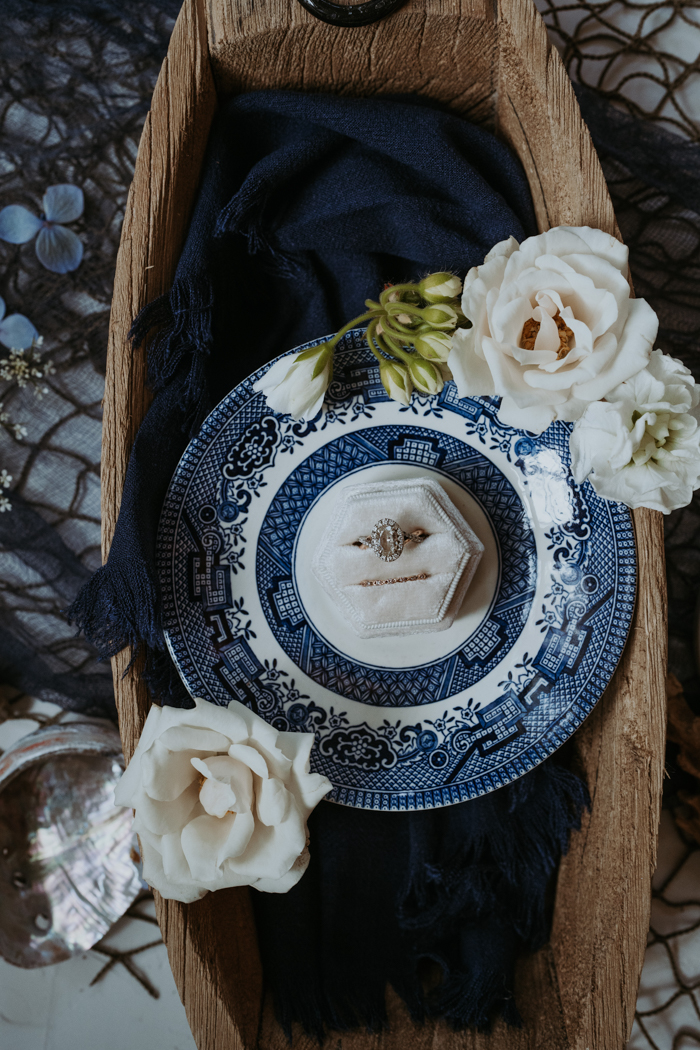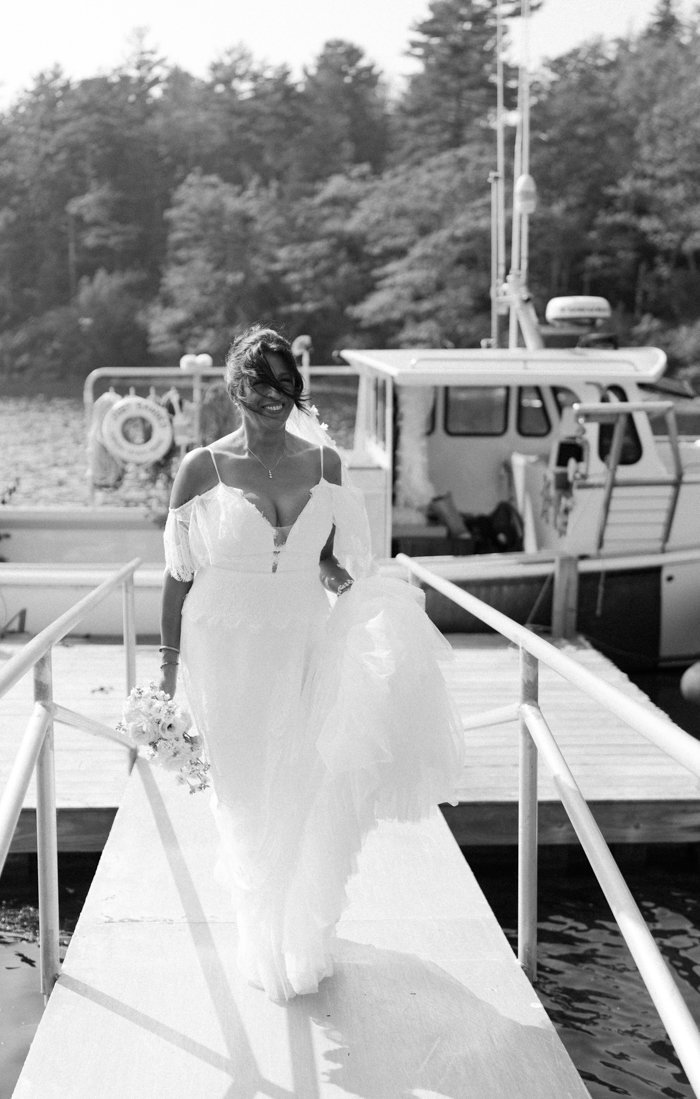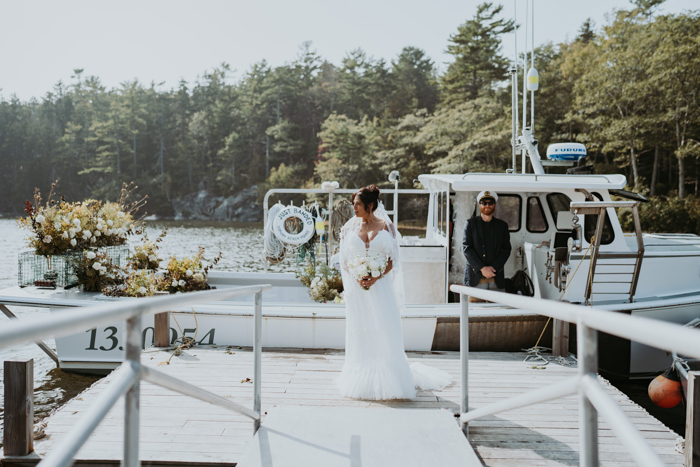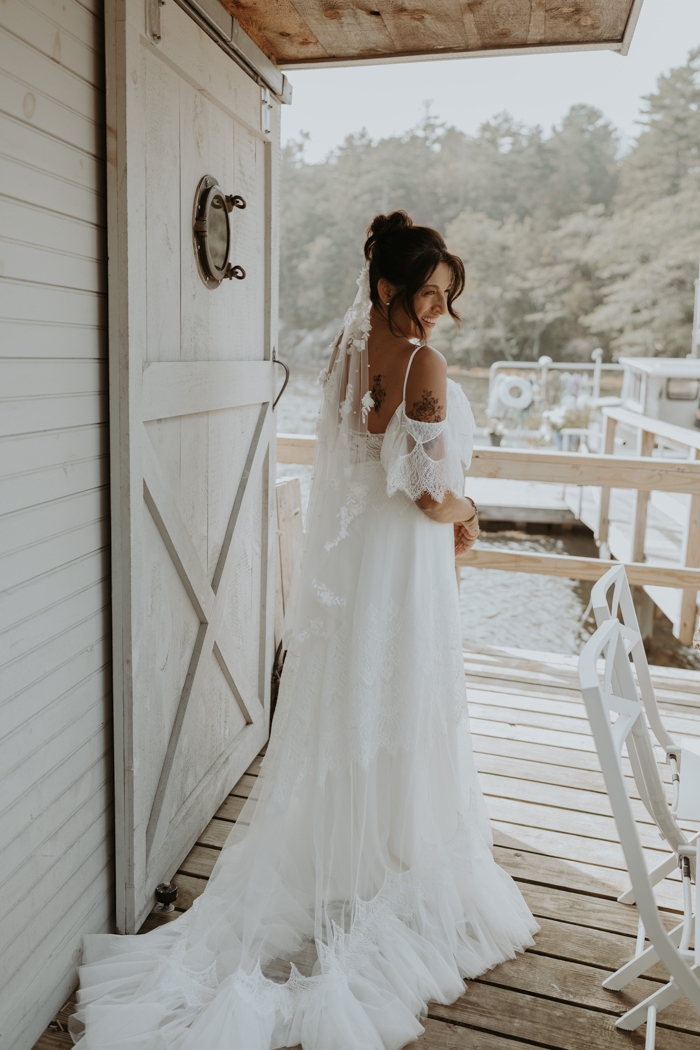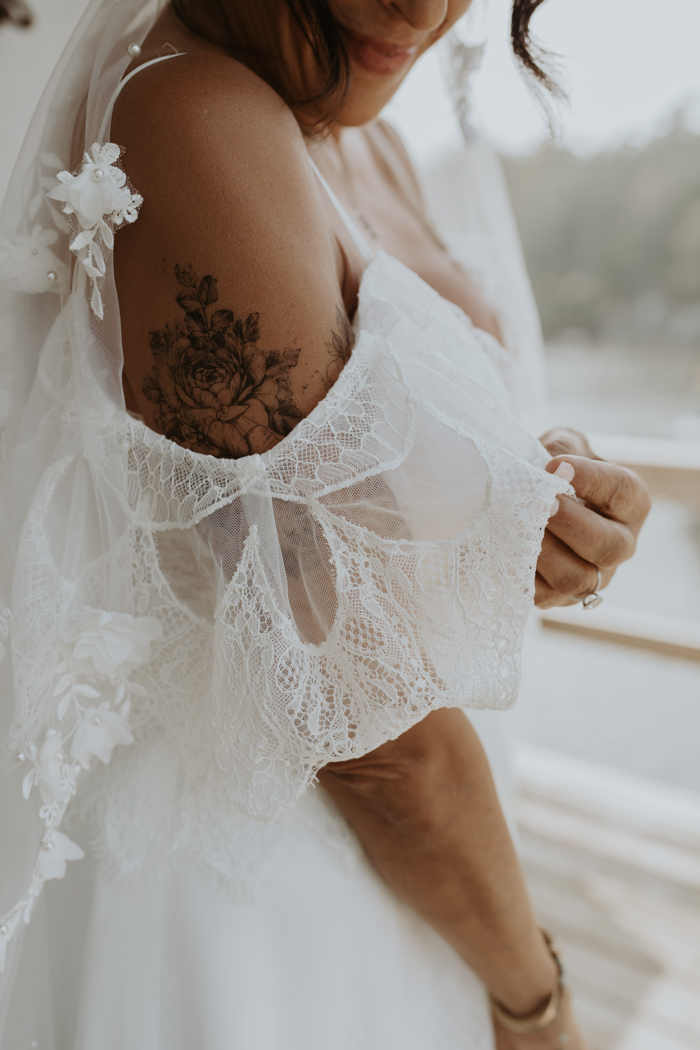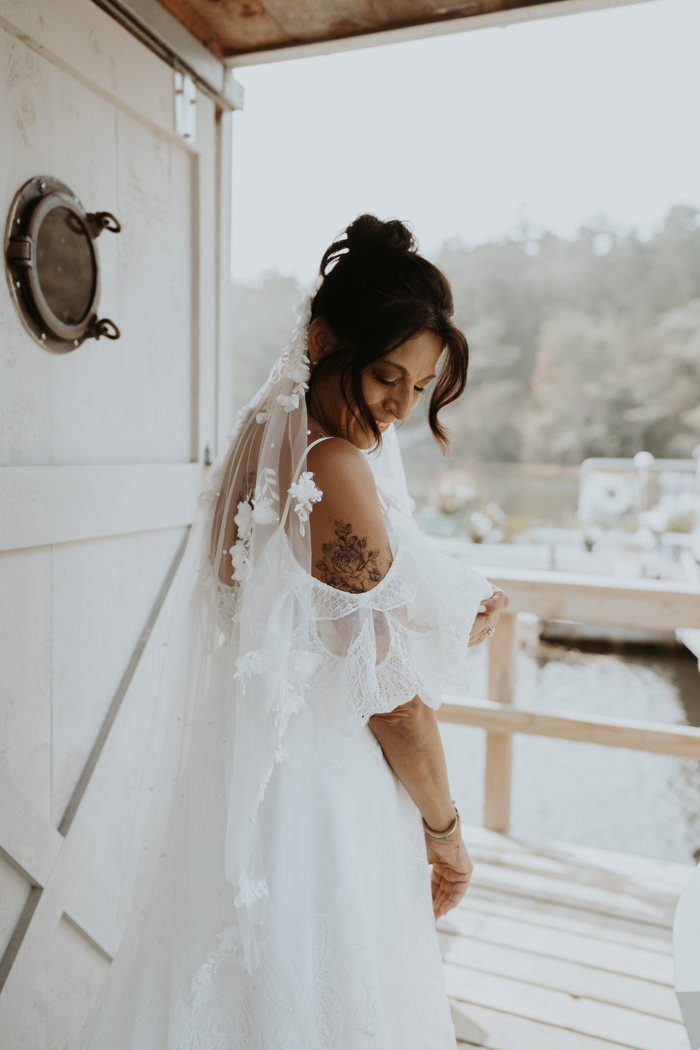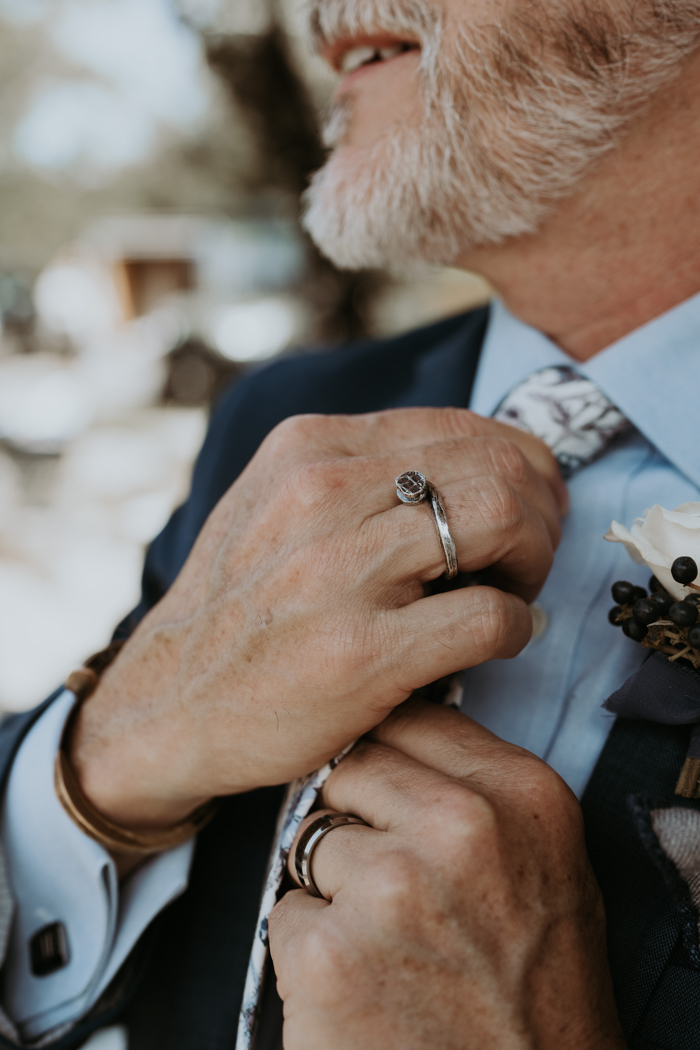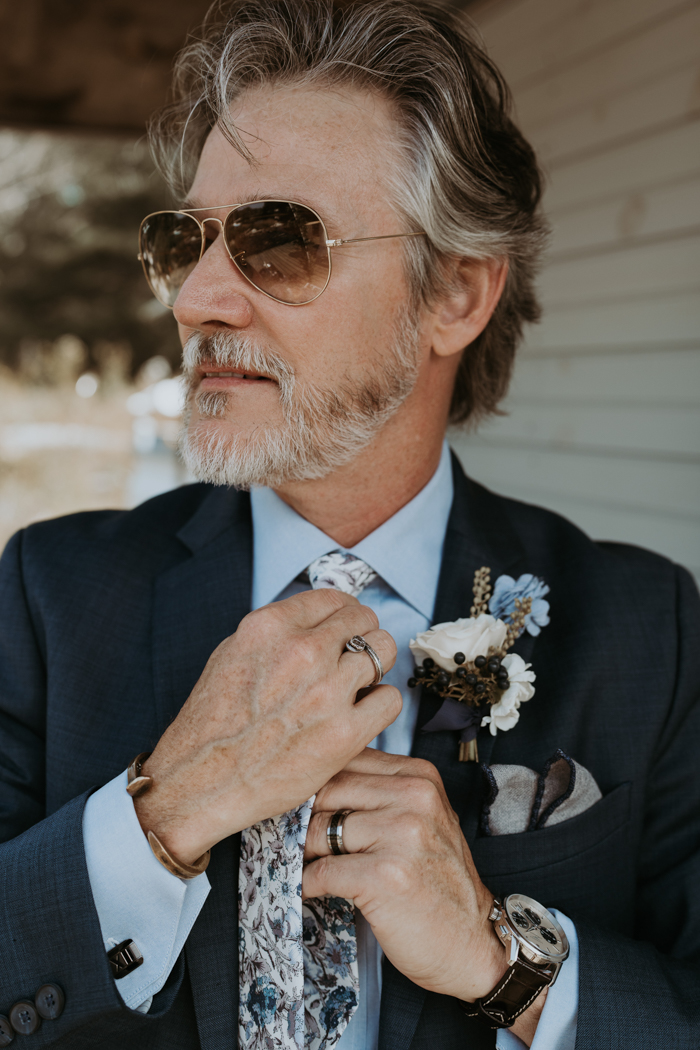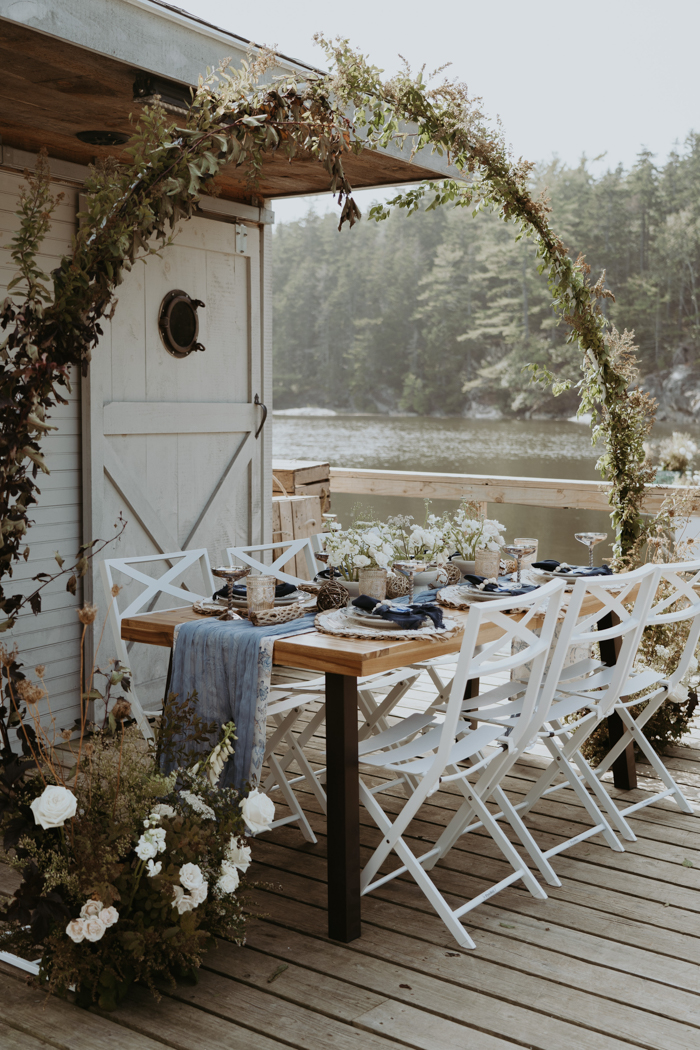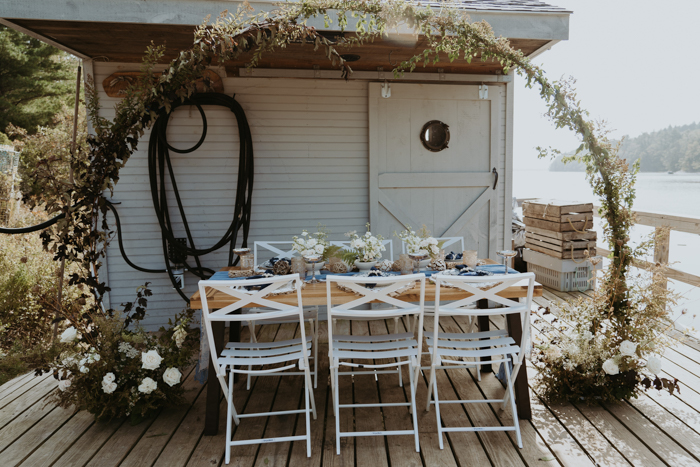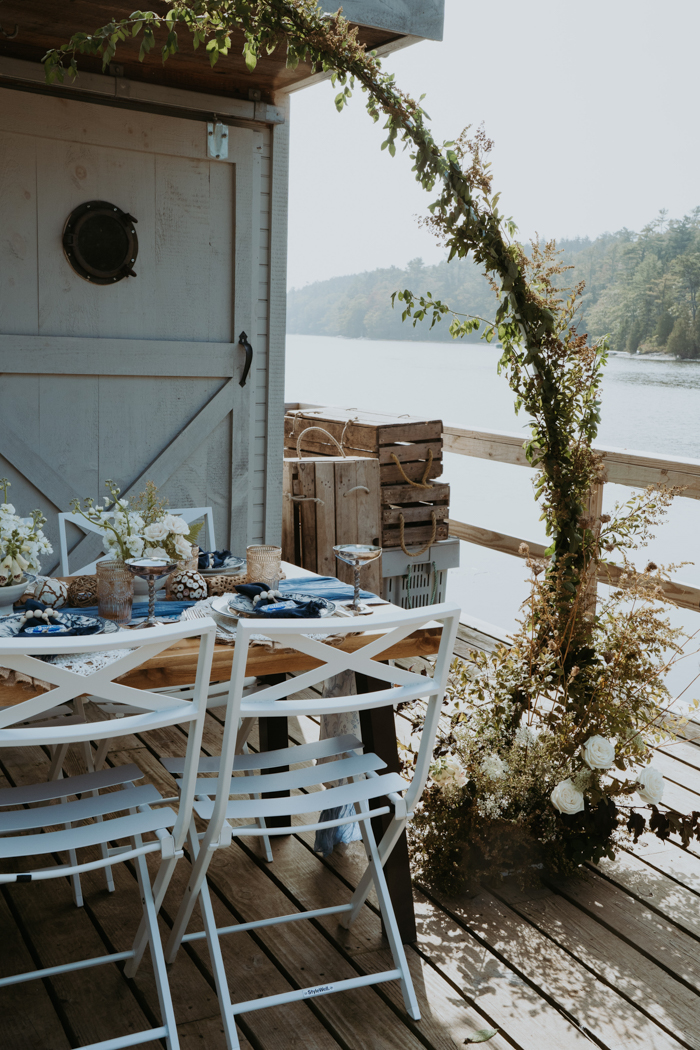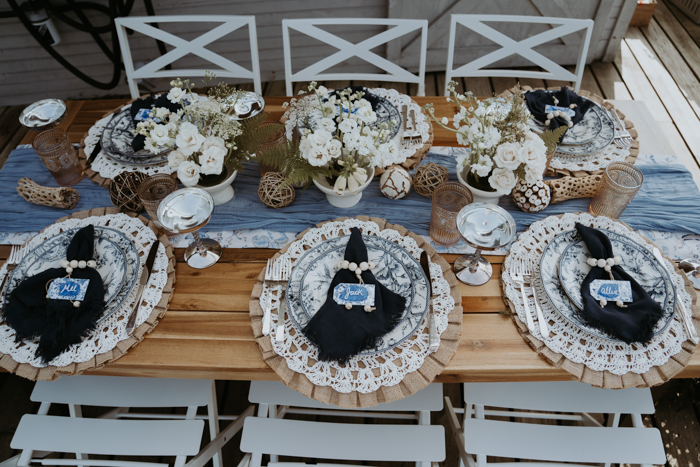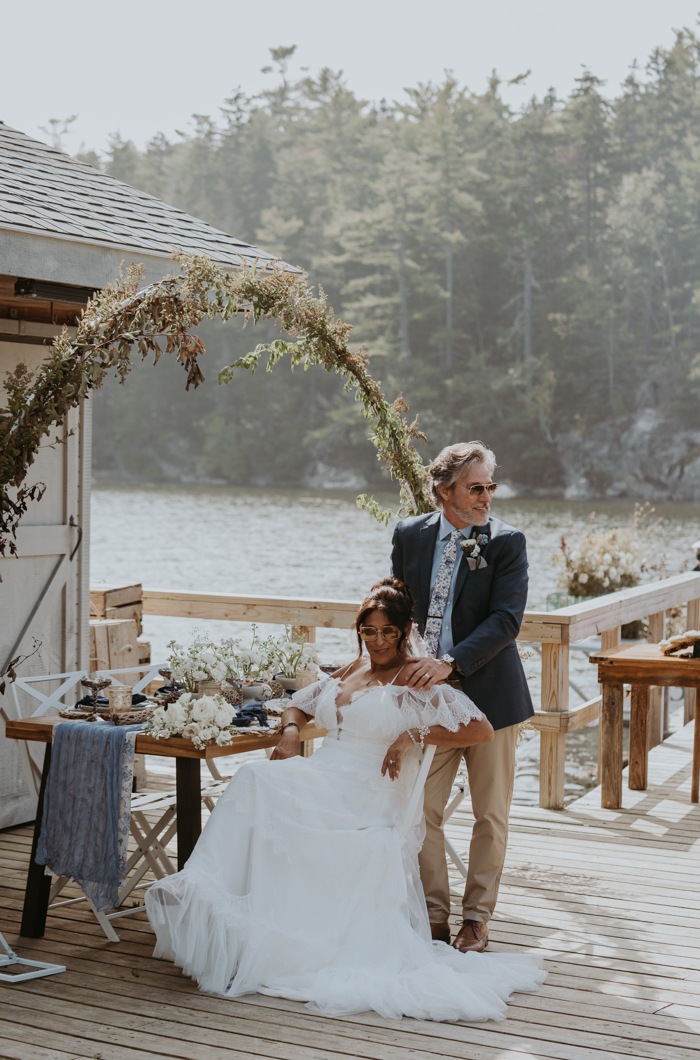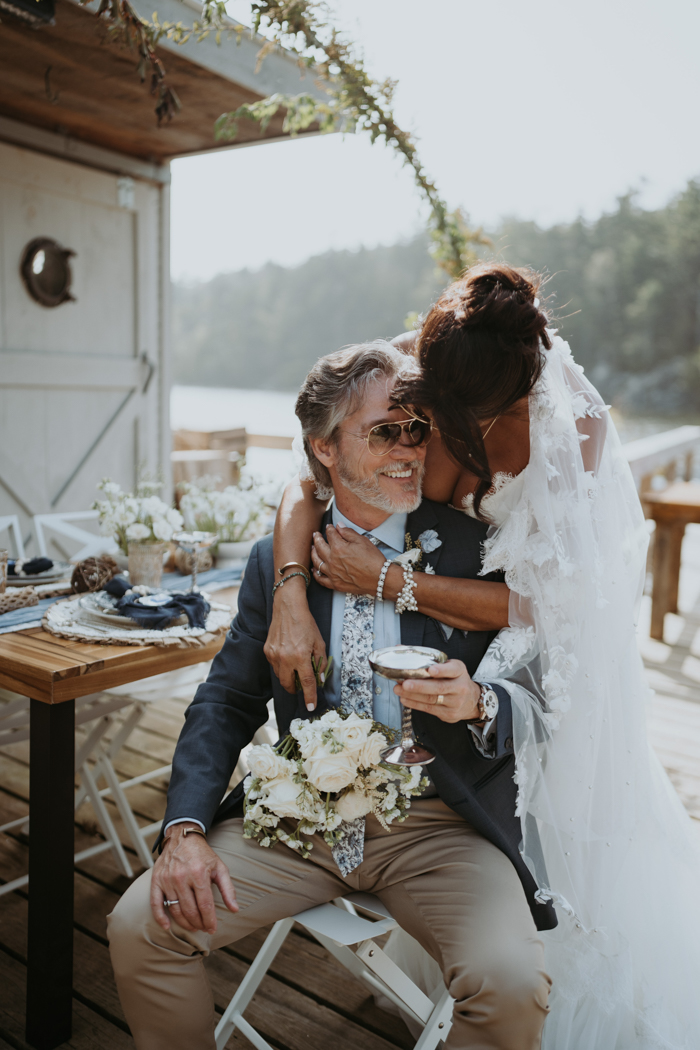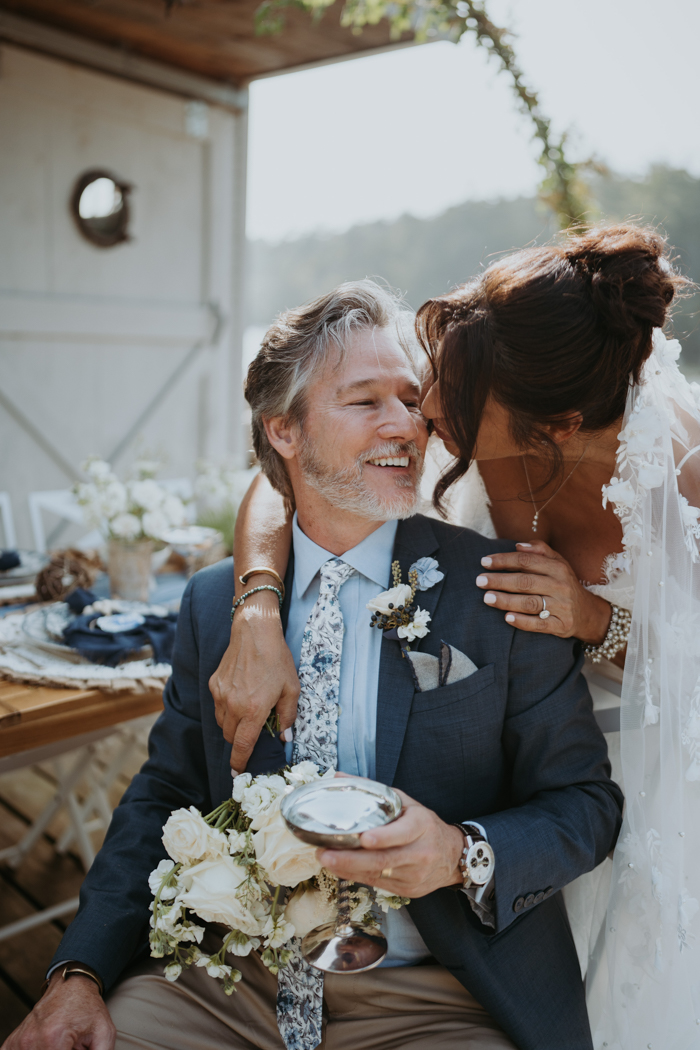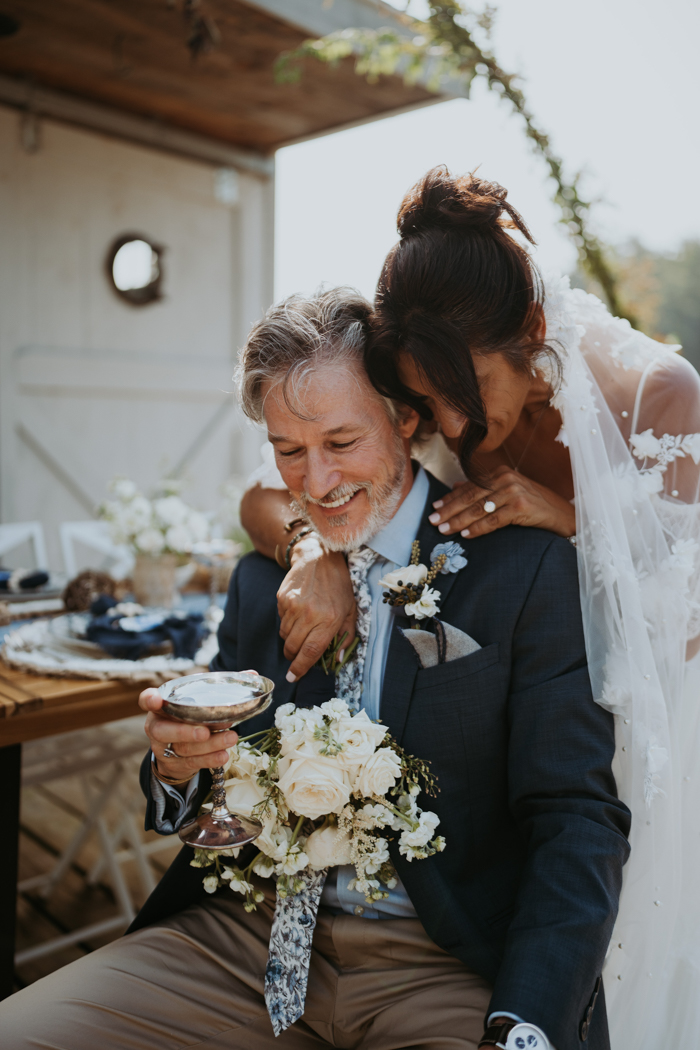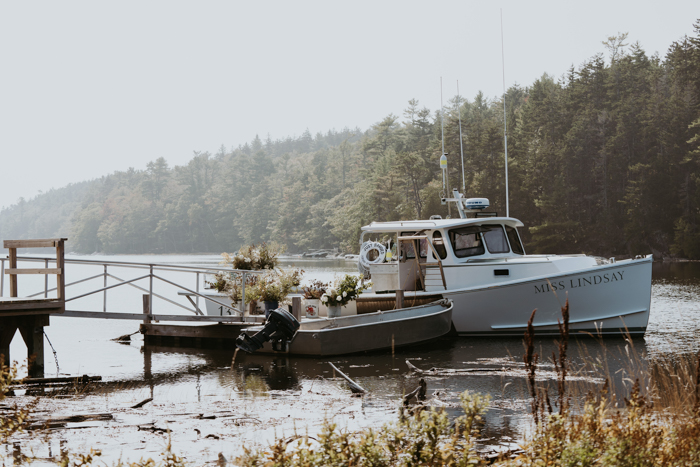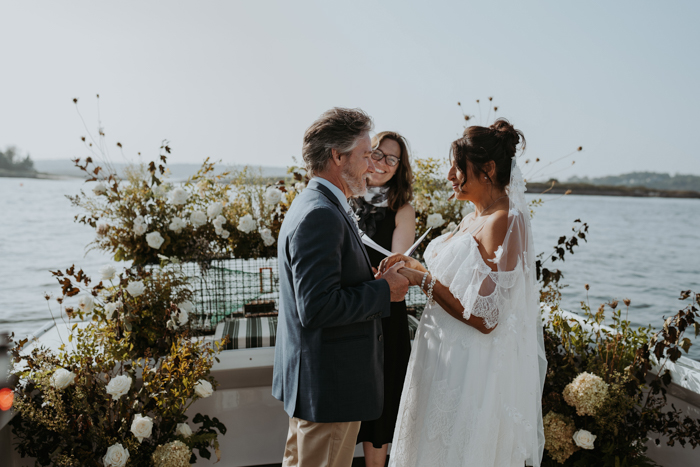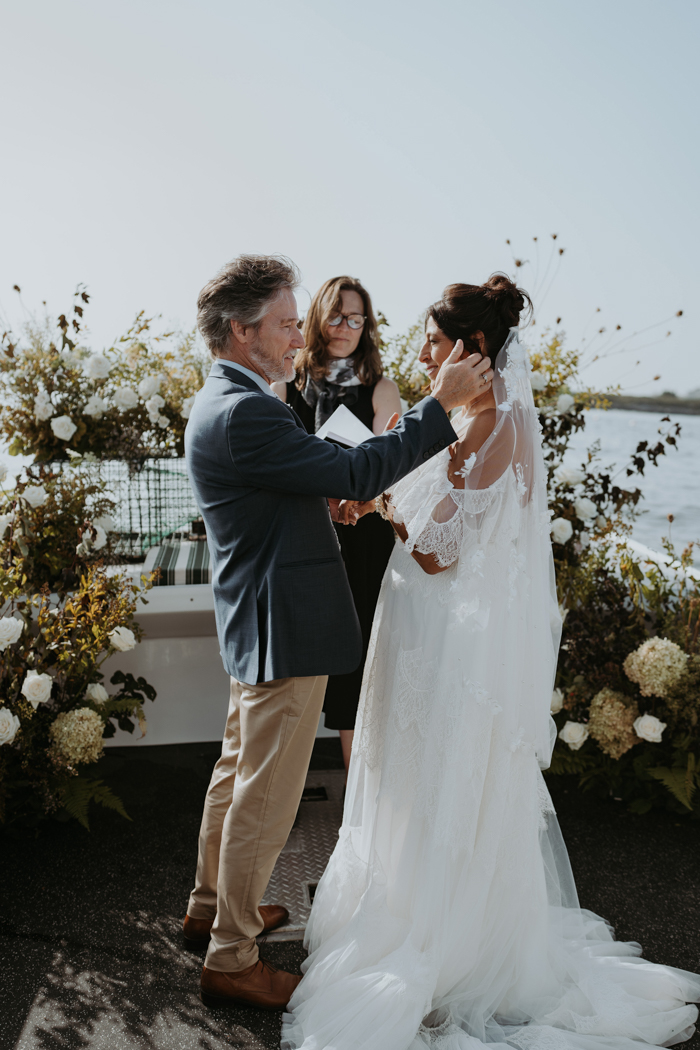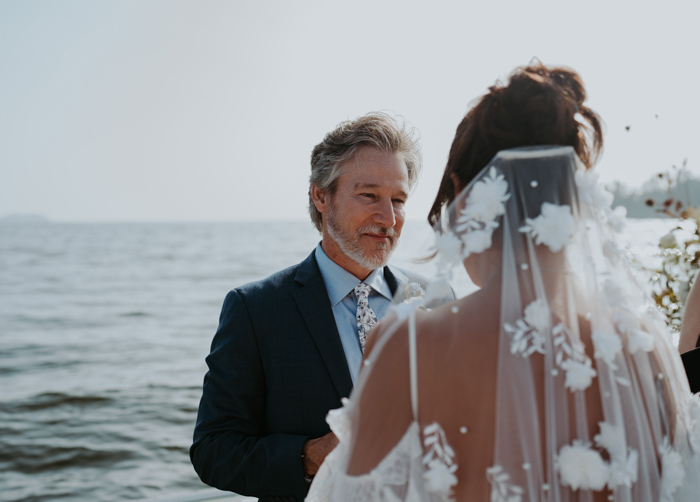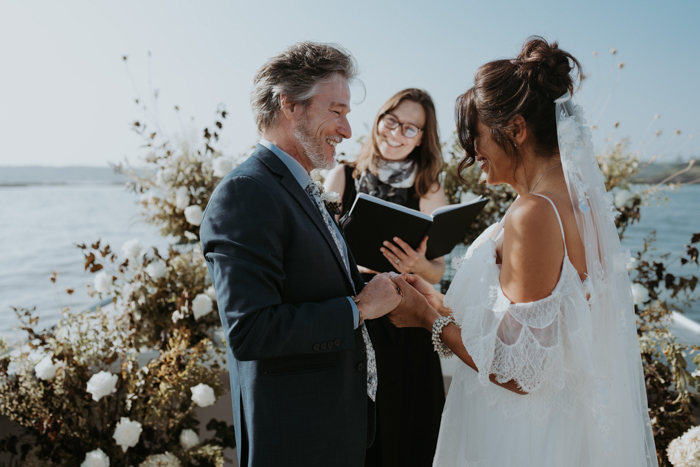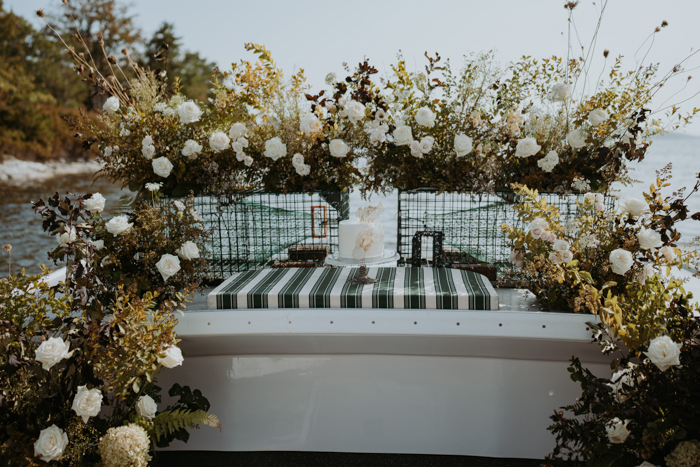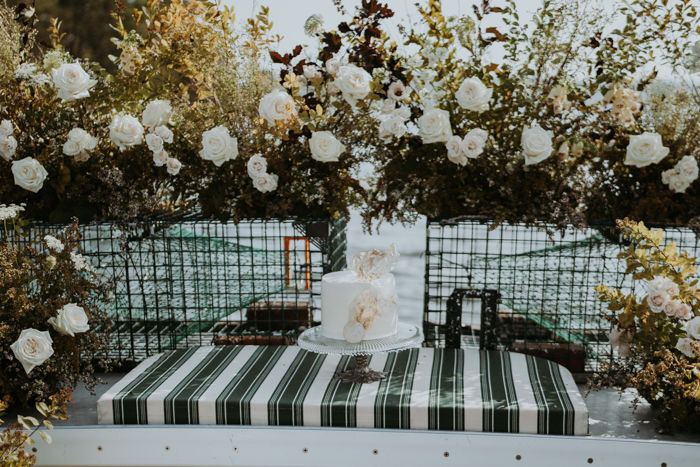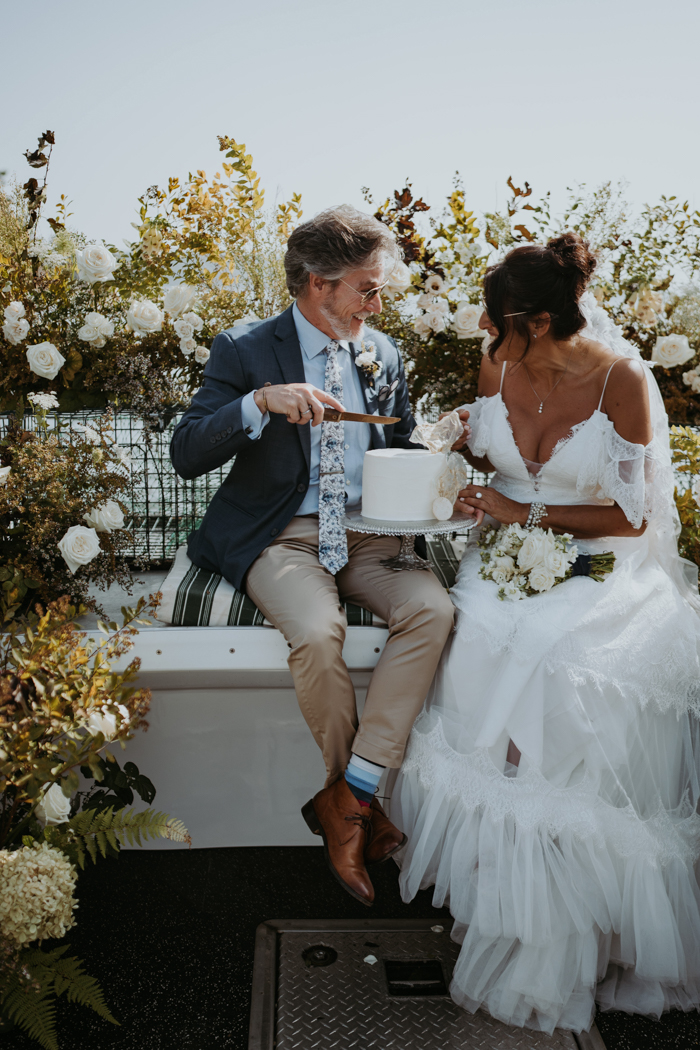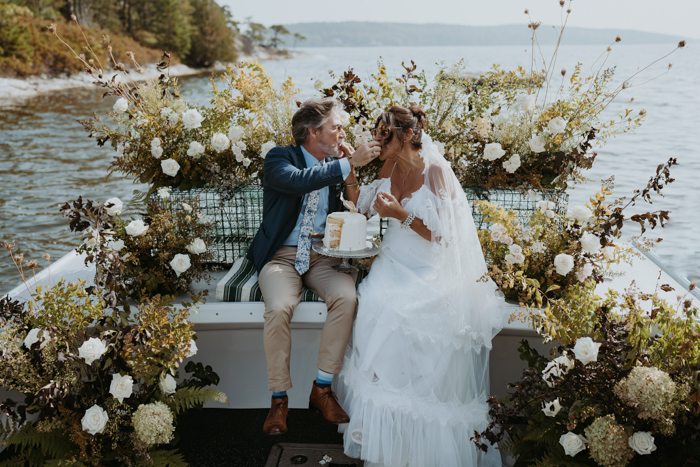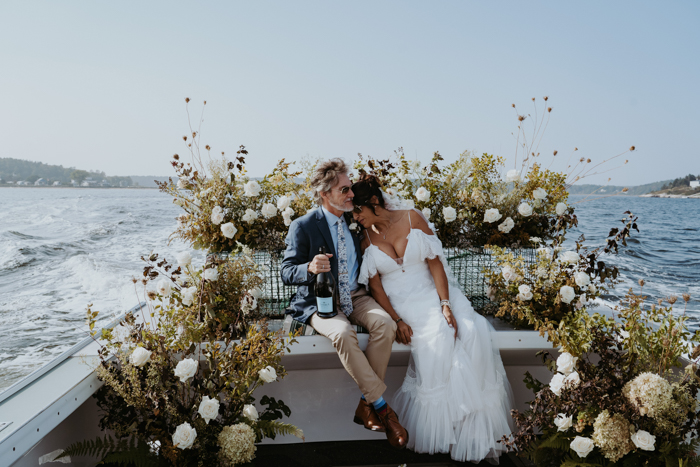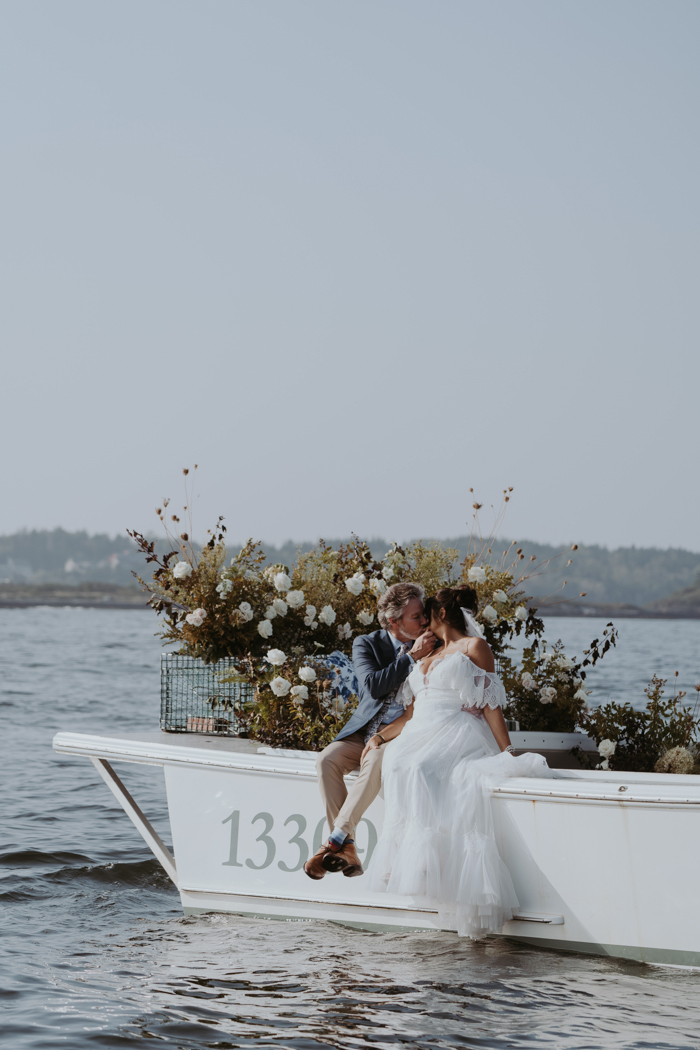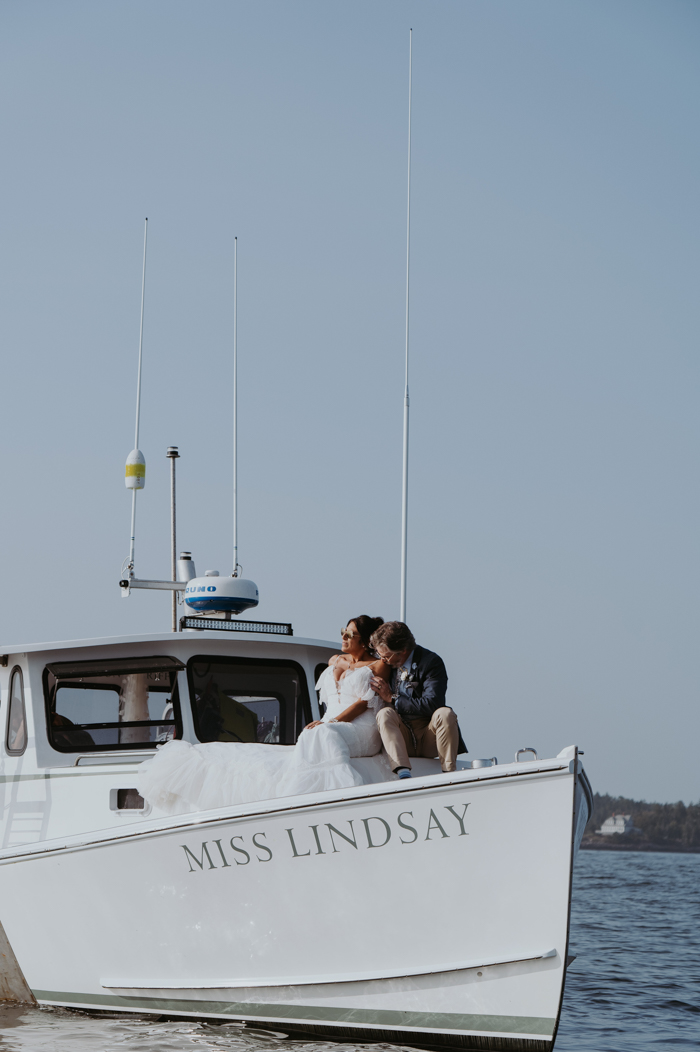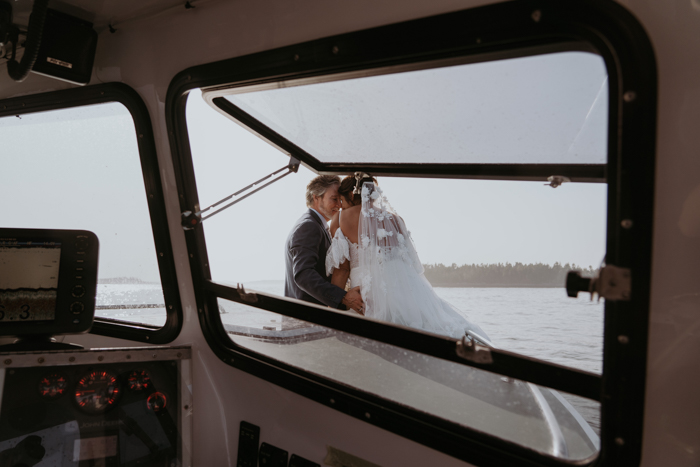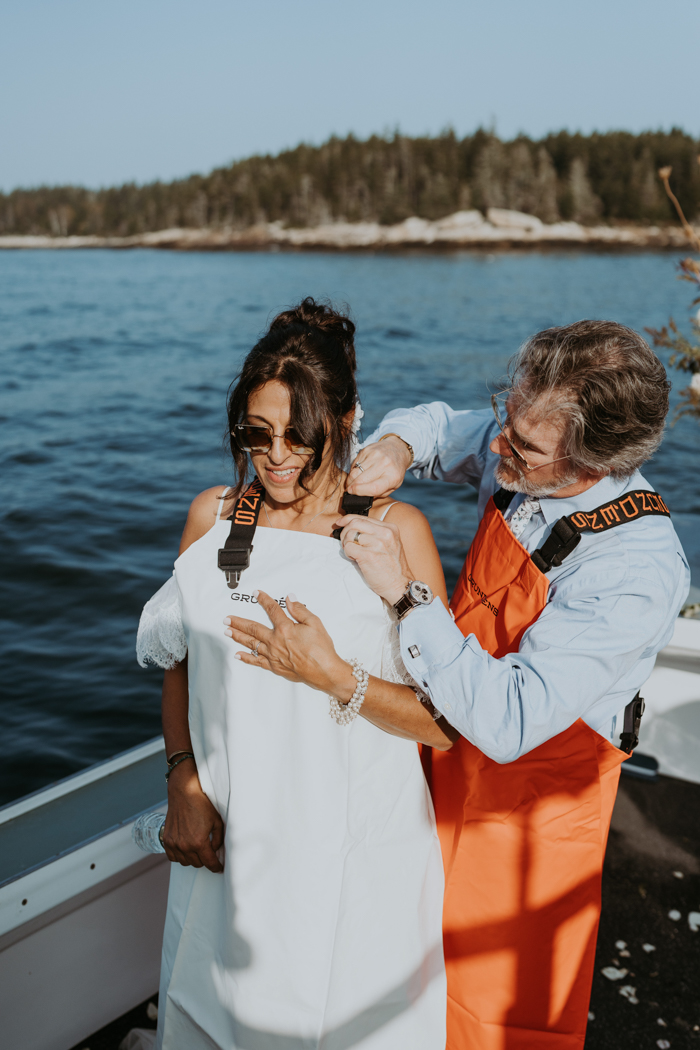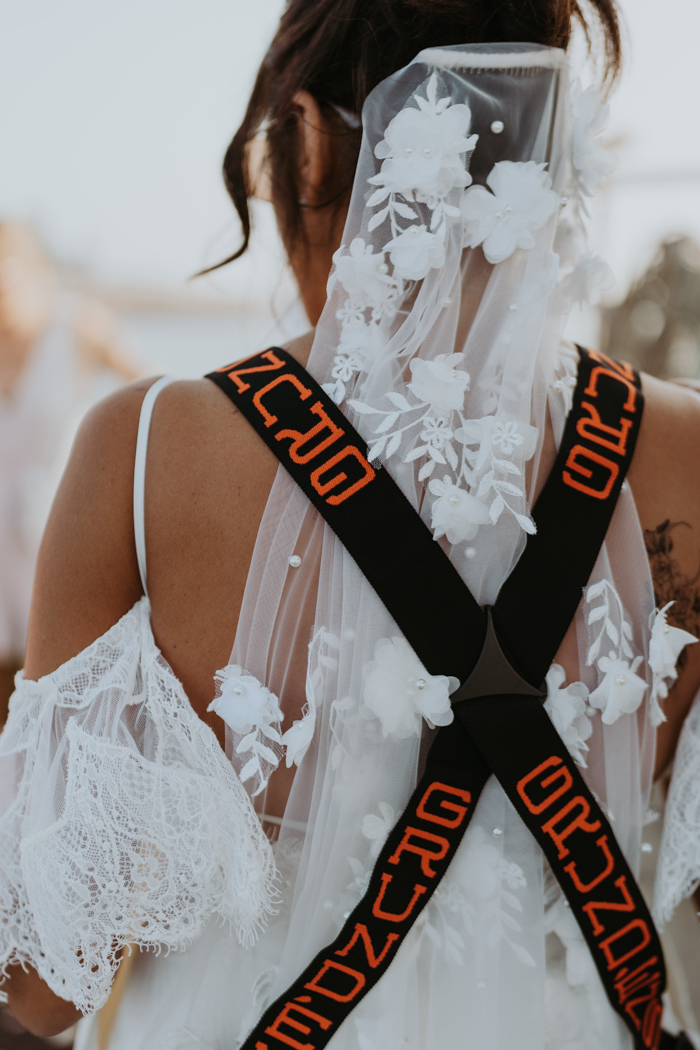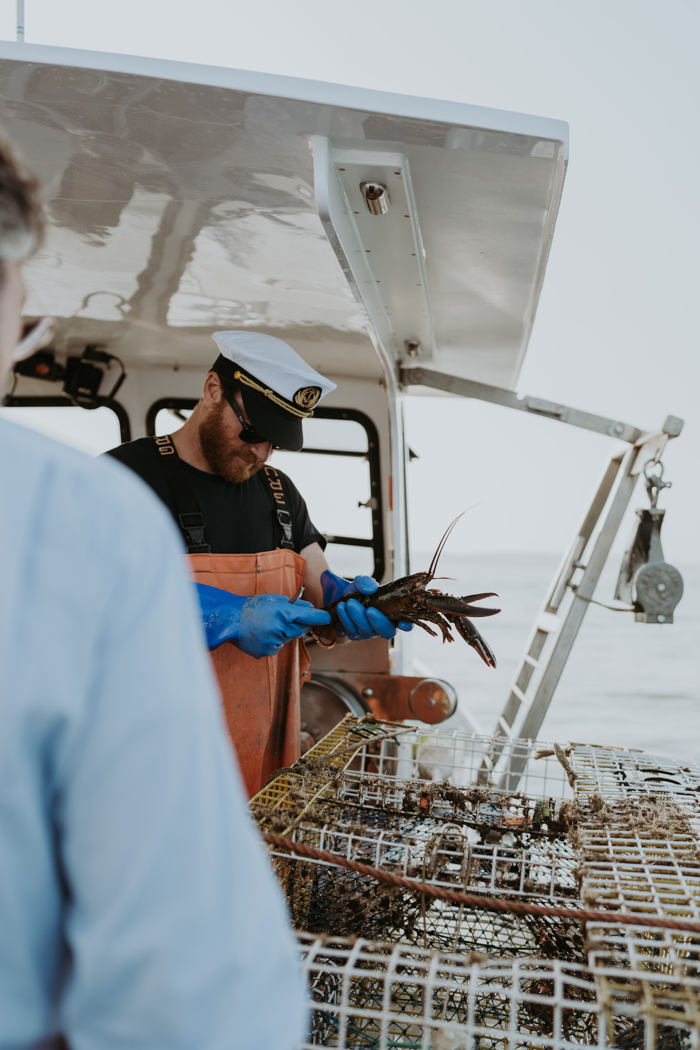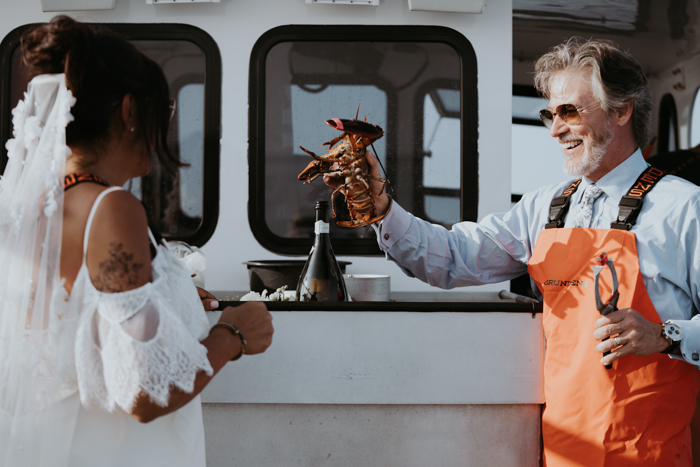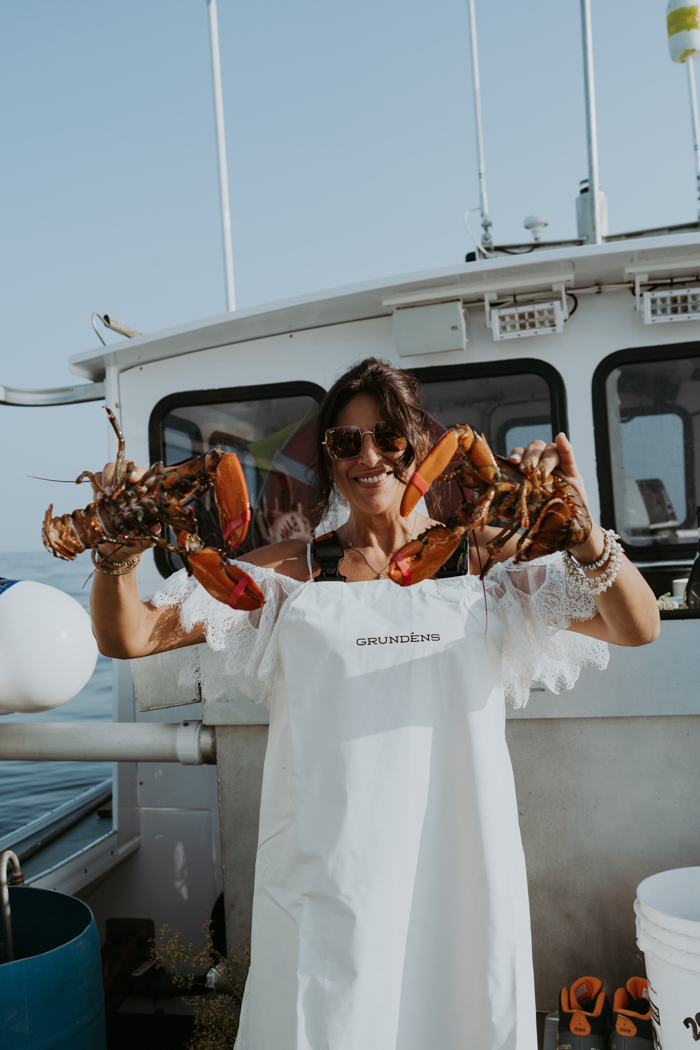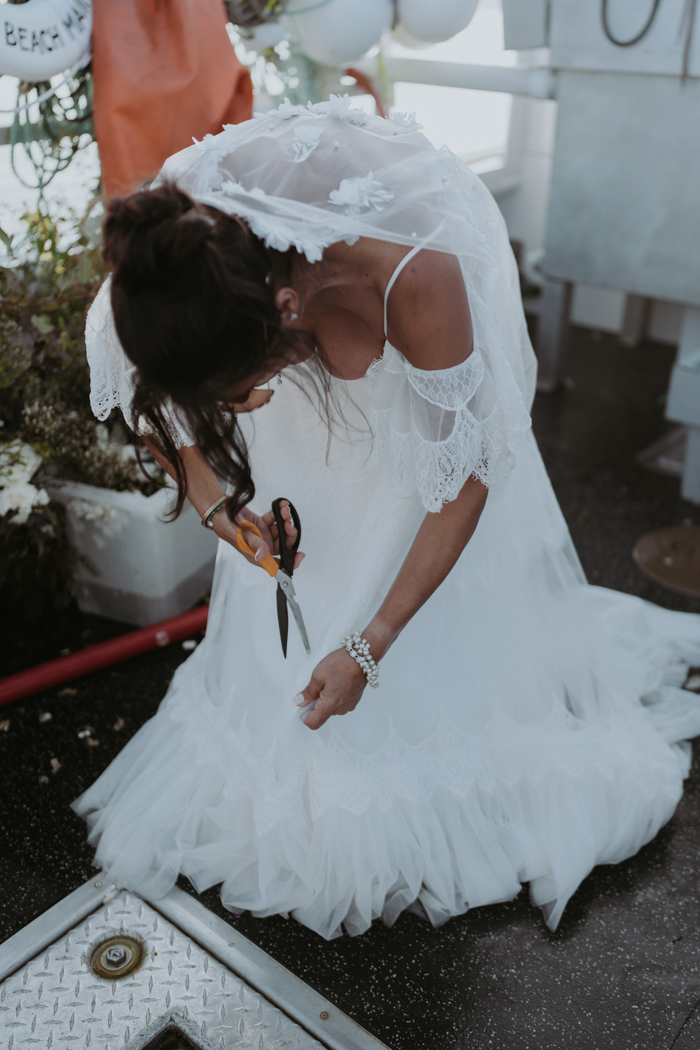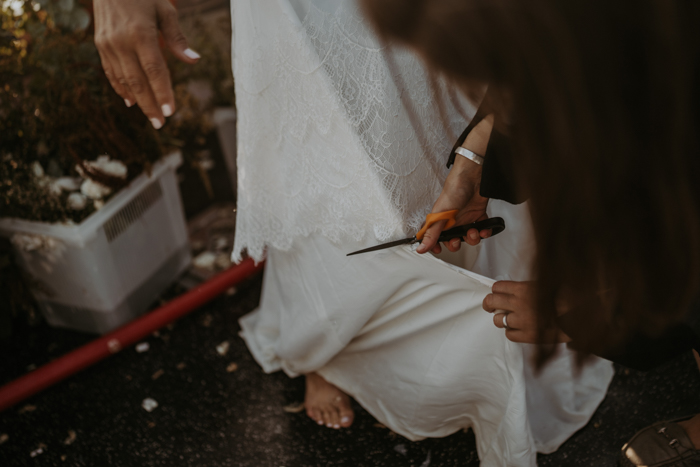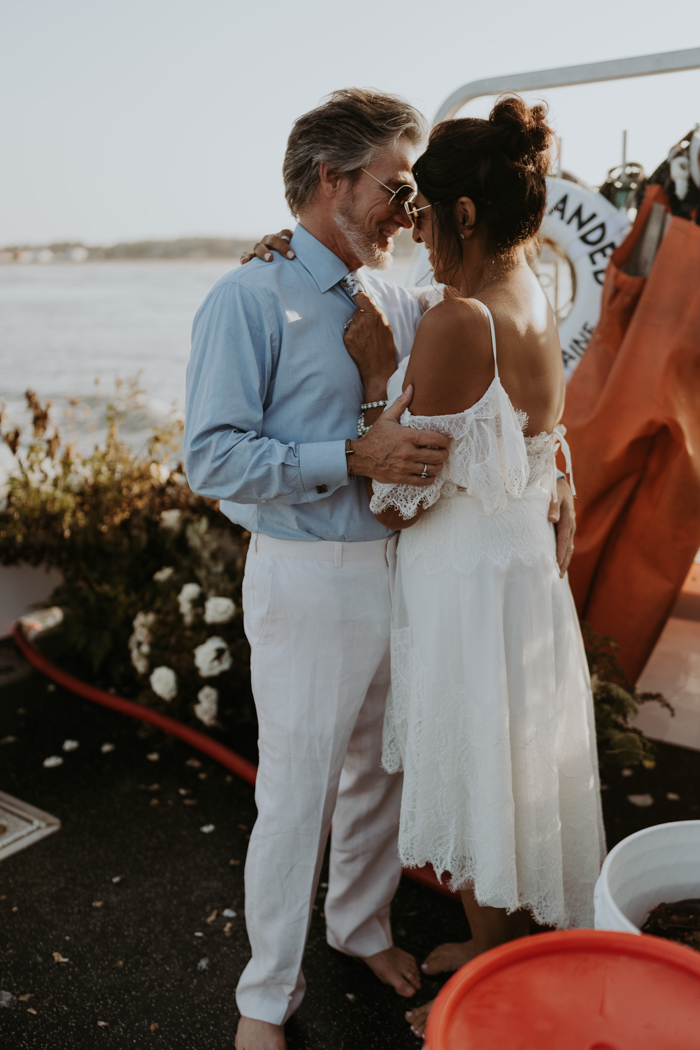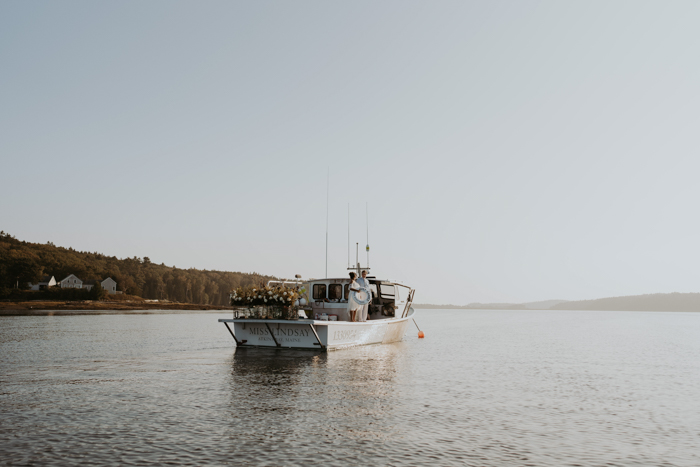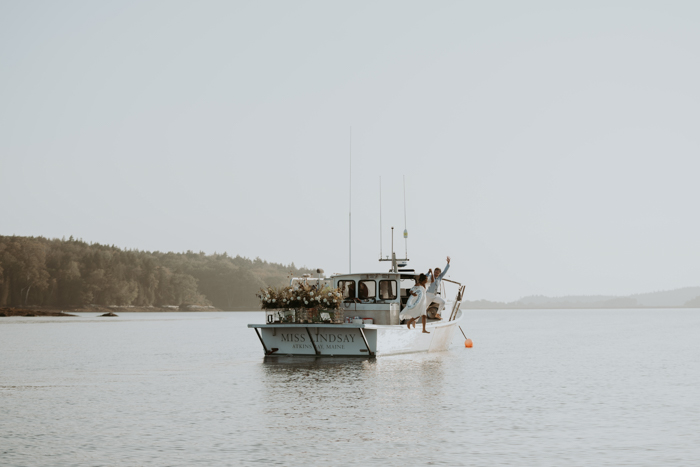 Thanks to the talented team of vendors who created this Phippsburg Maine wedding inspiration, all beautifully captured by Lexi Foster Photography. And a special shout out to Junebug member Aphrodite Salon for sharing!
Whether it's a beautiful waterfront spot like the one you've seen, a quiet beach, or a charming city view, the right location can create the perfect backdrop for an unforgettable celebration. When it's just the two of you, you can design an experience completely customized to your love and commitment to each other. If you're unsure about where to begin, our elopement planning and budget guides are excellent resources to help you on your path to saying "I do."