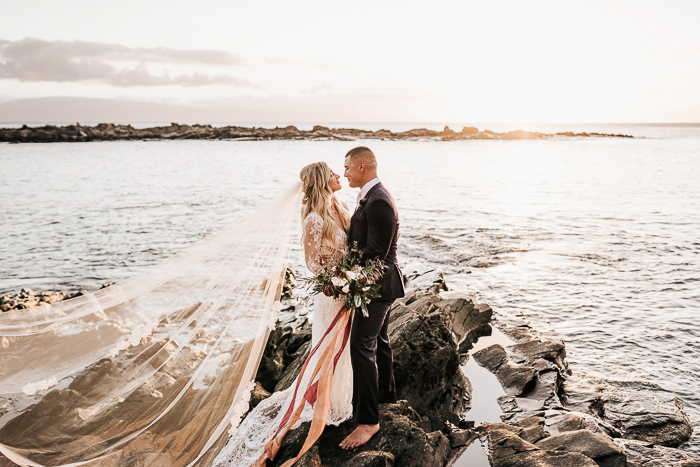 Aloha! Raeanne and Jesse's rustic chic Maui wedding at Montage Kapalua Bay has us wishing we were on the shores of the Pacific with a mai tai in hands right now! The couple always knew they wanted a destination wedding and they quickly fell in love with the Montage in Lahaina. That is until they saw the price tag anyways. After picking a budget-friendly venue, they were met with unforeseen issues and had to switch venues a month before the wedding. With the help of their expert planner, Platinum Weddings & Events, they ended up back at the Montage Kapalua Bay—the original venue of their dreams. Funny how life works out sometimes.
Though it's untraditional, Raeanne wanted autumnal colors for her beach wedding and it turns out the deep jewel colors contrasted against the light blues and greens of the surrounding nature brilliantly. We hope to see more of this daring spirit in coming weddings. We haven't even mentioned their black volcanic-inspired cake by Sugar Beach Events! The photos captured by SASs Photography are easily some of our favorites so grab a beachy drink and get ready to melt.
Maui Social Media's Nicole Sanchez on the Day
"Raeann and Jesse were married on a grass cape outstretched over the beautiful Pacific Ocean with gorgeous decor in rich hues of red, orange, and crimson to mimic the amazing shades of the sunset in Maui. Guest seating was set in a circular fashion with the bride and groom at the center, surrounded by their family and friends. They said "I Do" under a half-circle arch dripping in luxurious floral decor that was absolutely stunning!
Personal details that were incorporated into their day included the bride's late grandmother's wedding ring, the bride's diamond earrings which were gifted to her by her father when she was a little girl, the groom's firefighter badge attached to the bride's bouquet, and the groom's grandmother singing and playing the ukulele during the reception."
The Couple:
Raeanna and Jesse
The Wedding:
Montage Kapalua Bay, Maui, Hawaii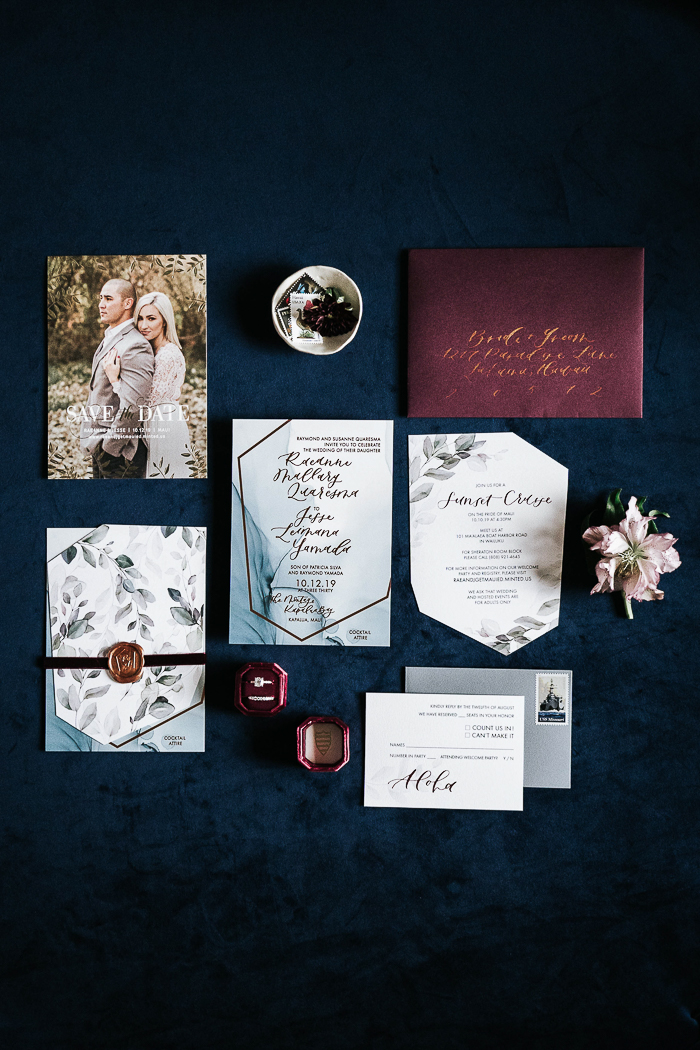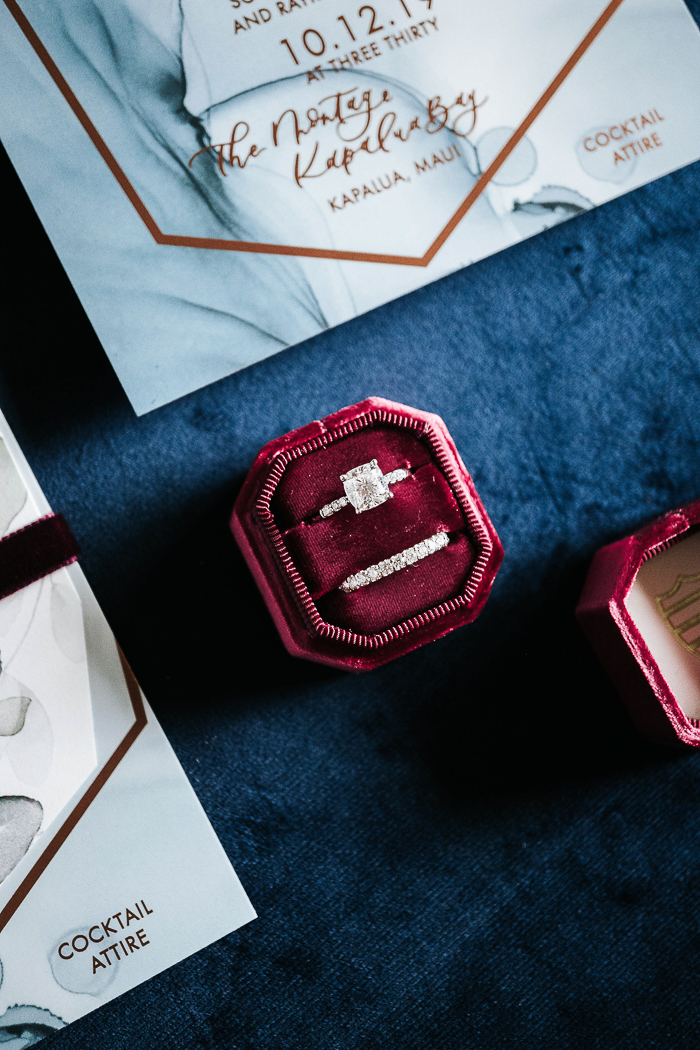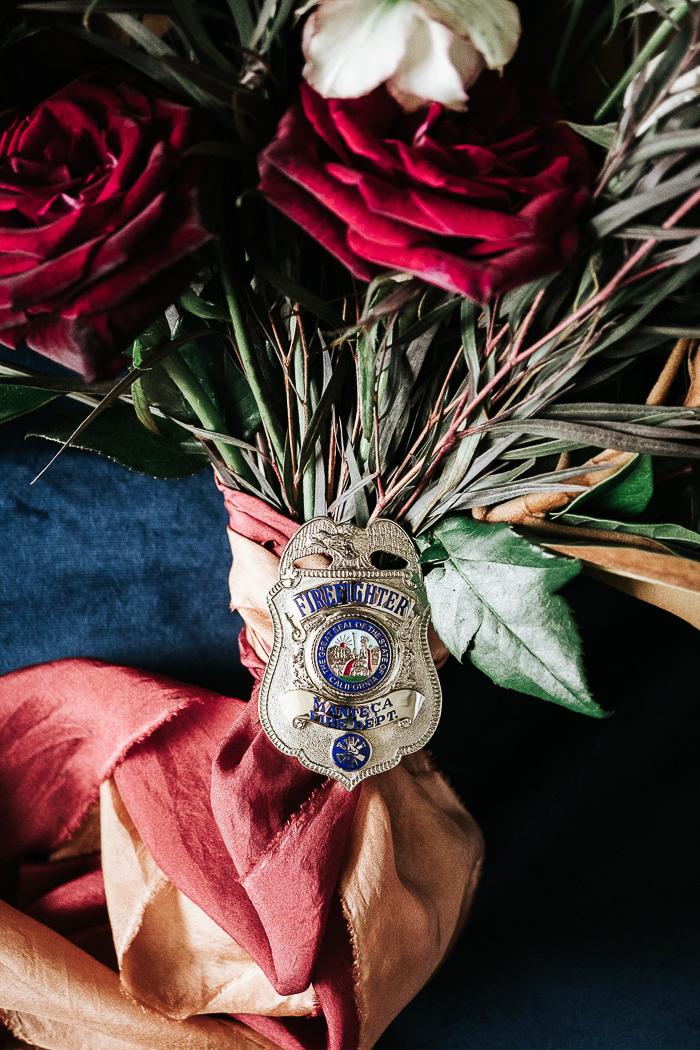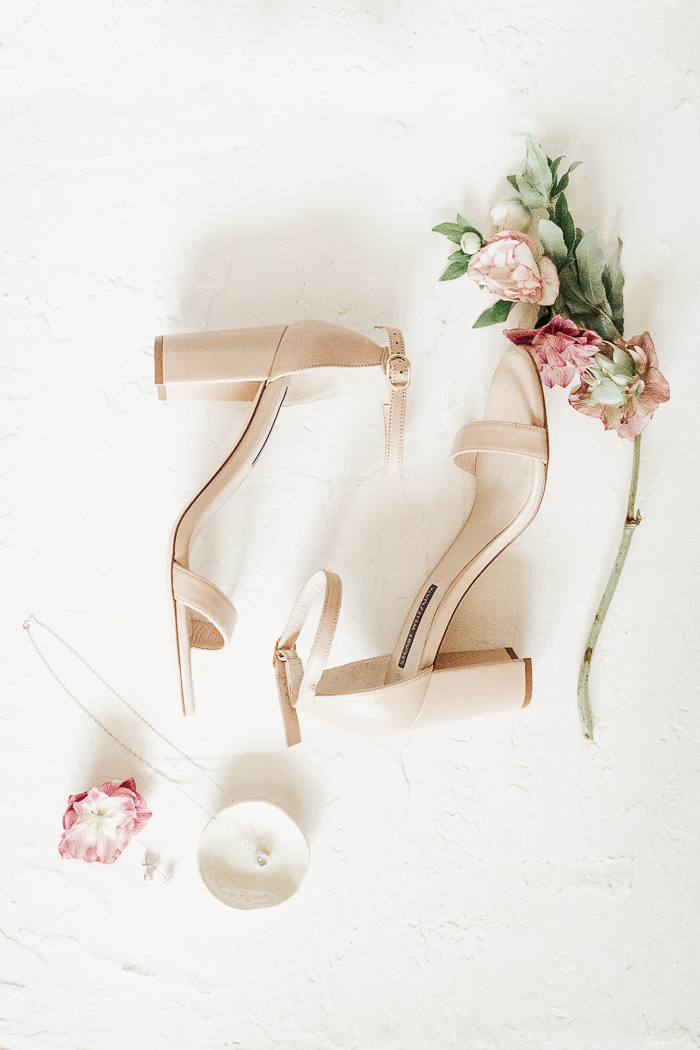 Shop similar shoes: Sam Edelman Yaro Ankle Strap Sandal ($119.95); Steve Madden Irenee Strap Sandal ($69.95); Steve Madden Dillon Strap Sandal ($89.95)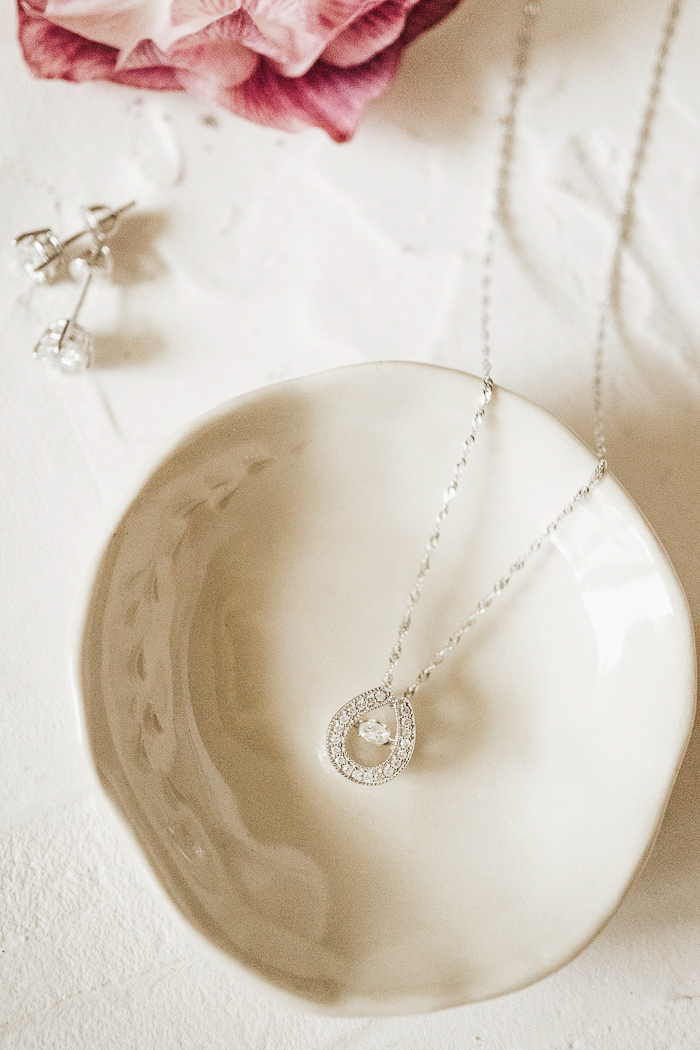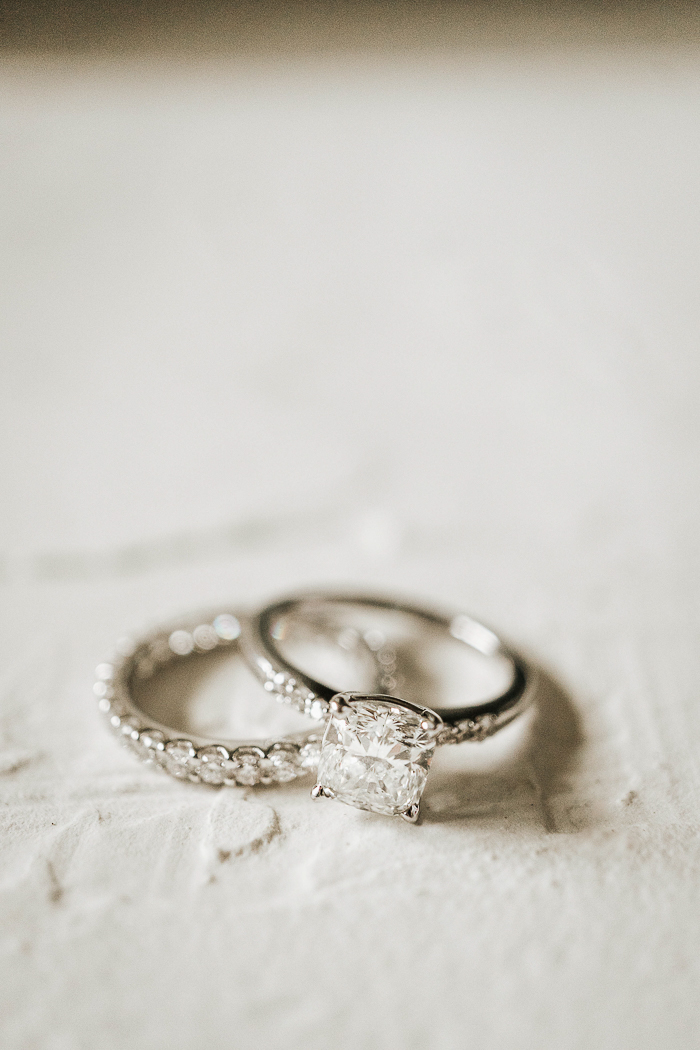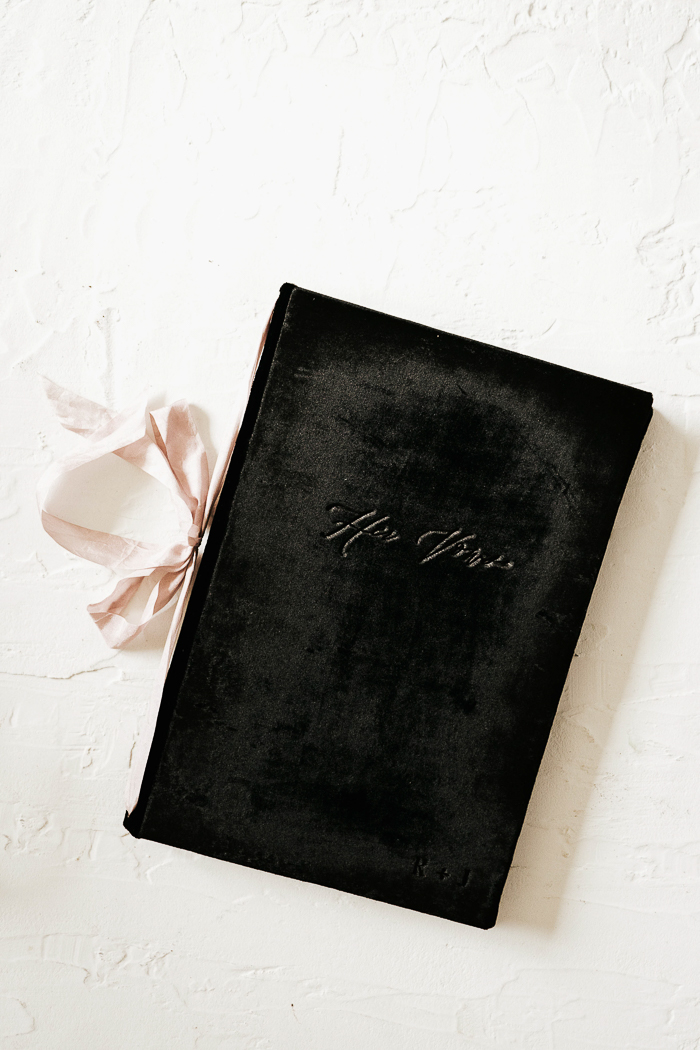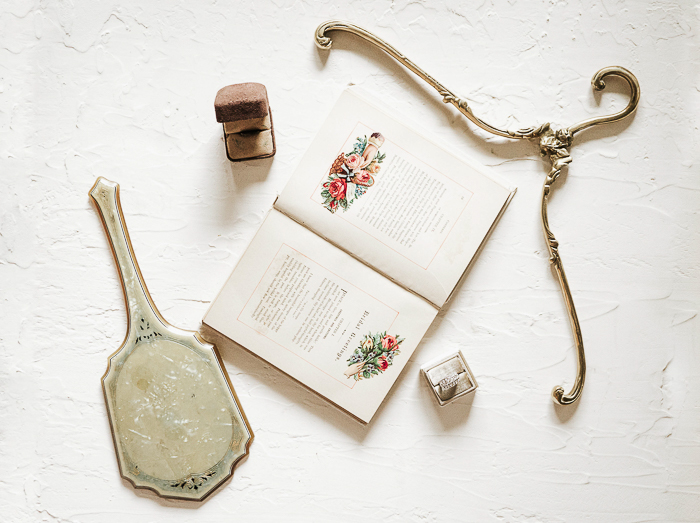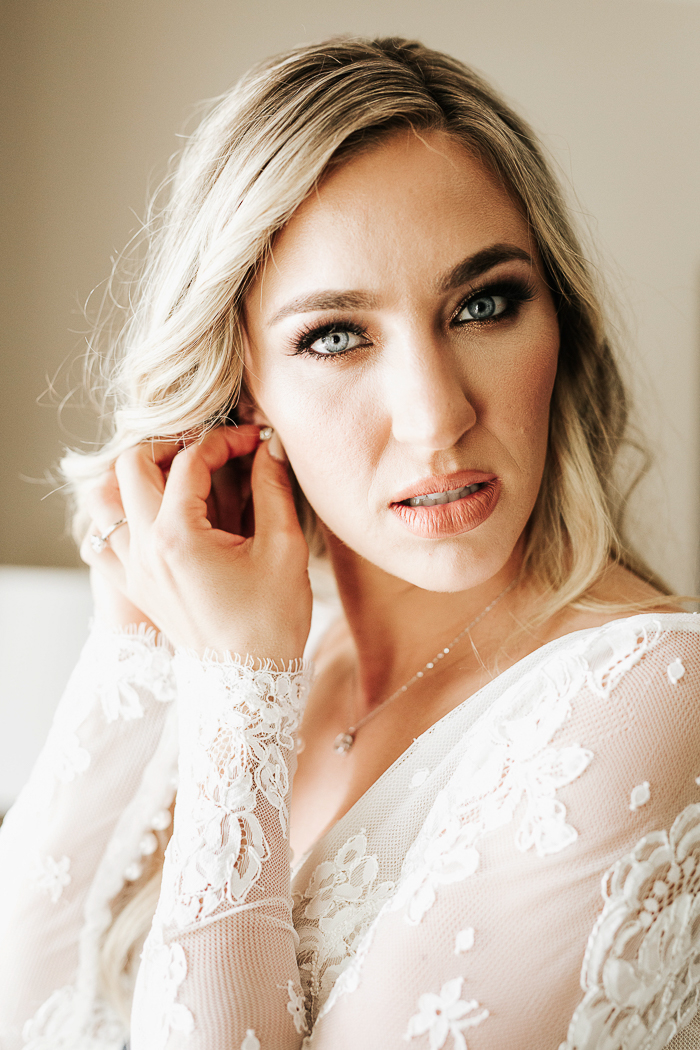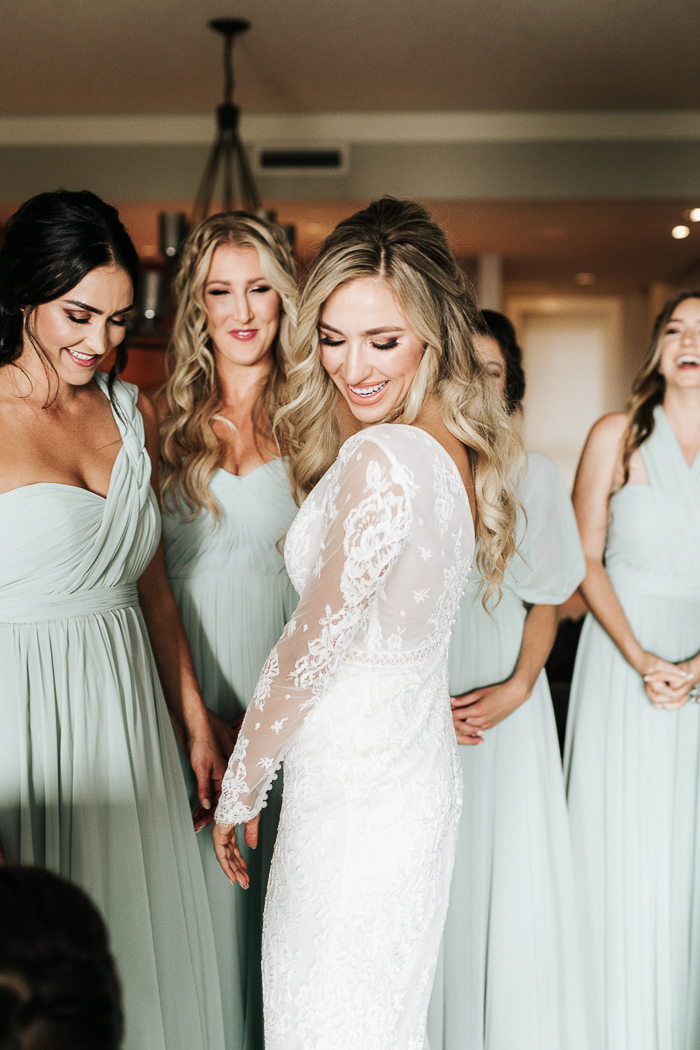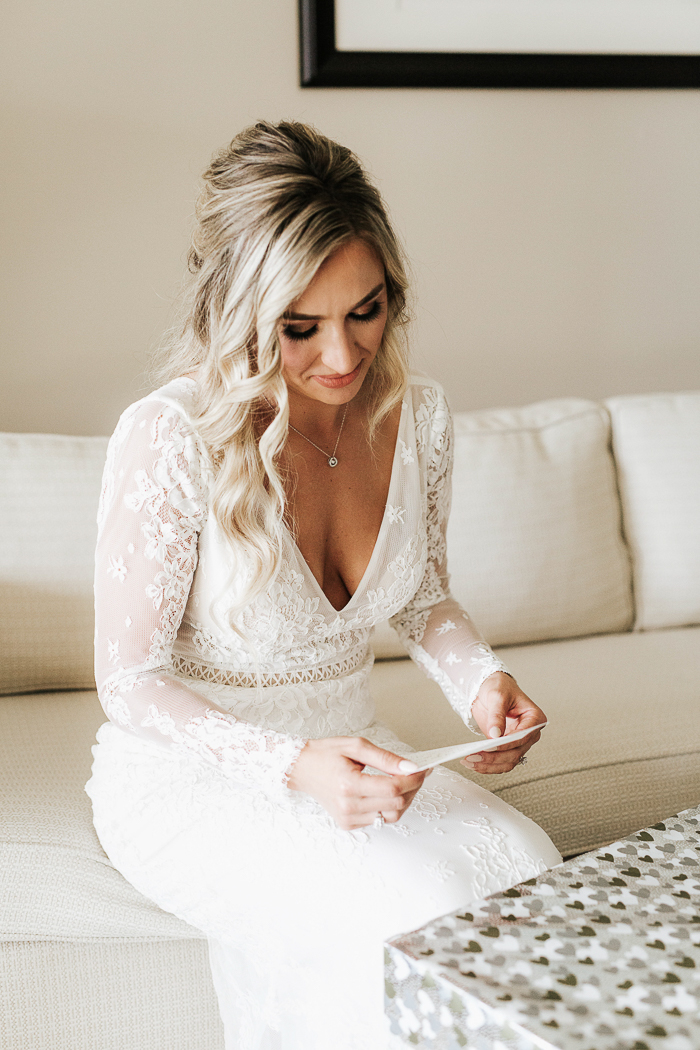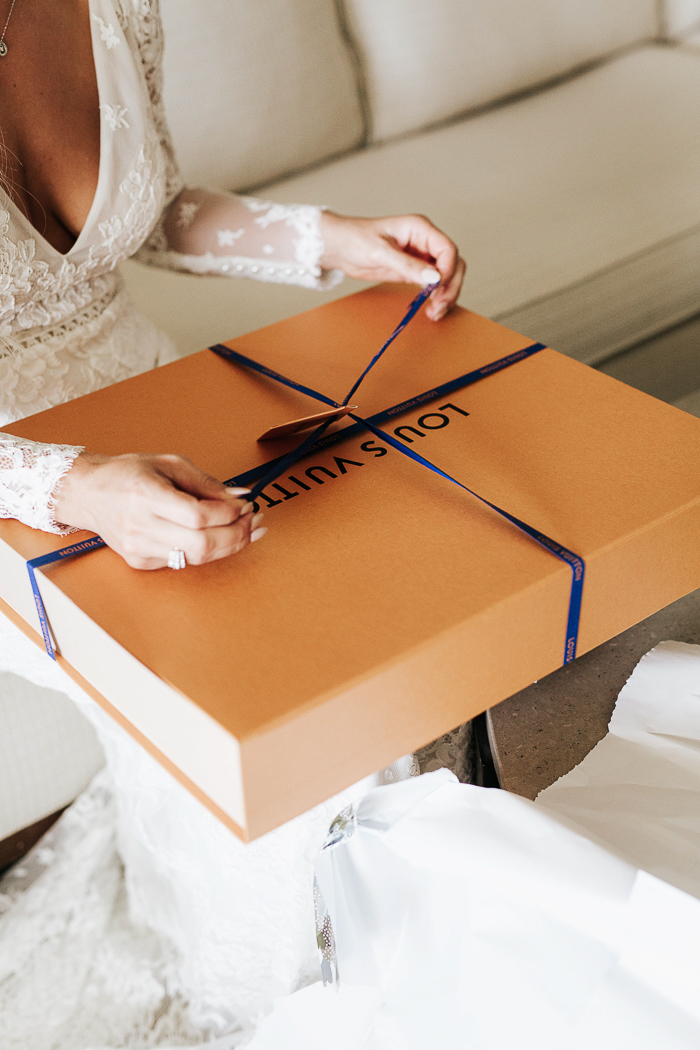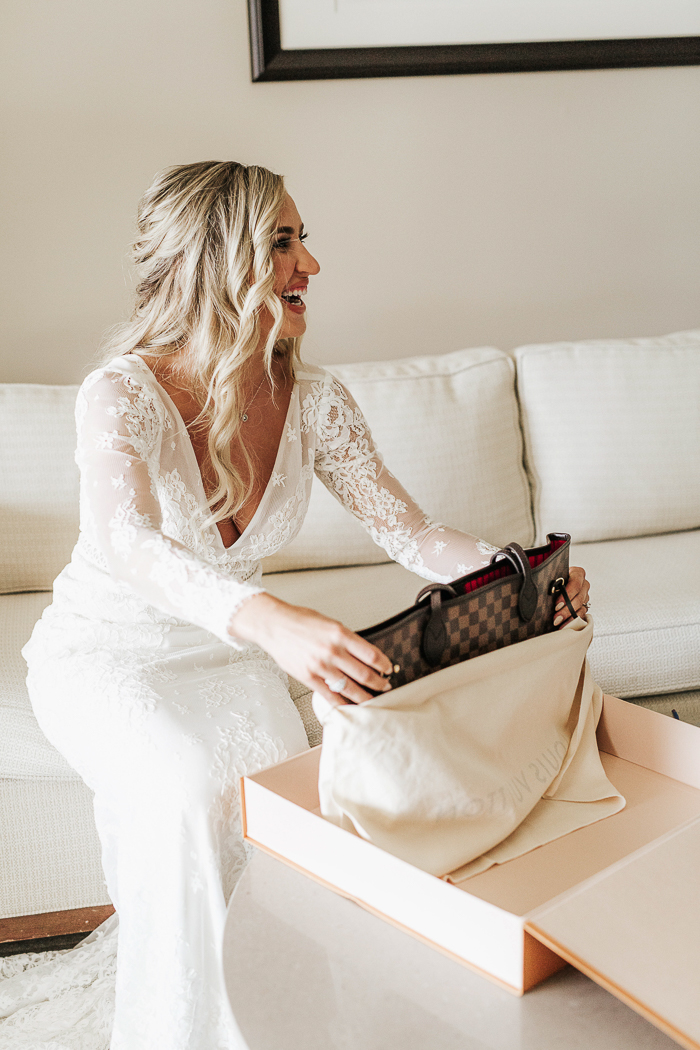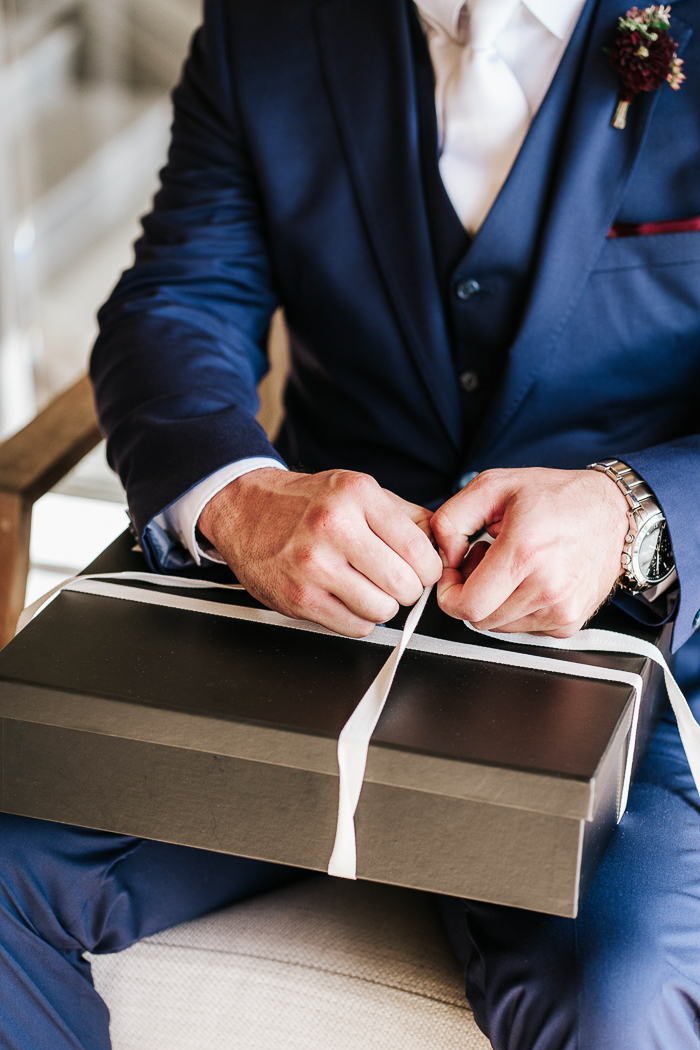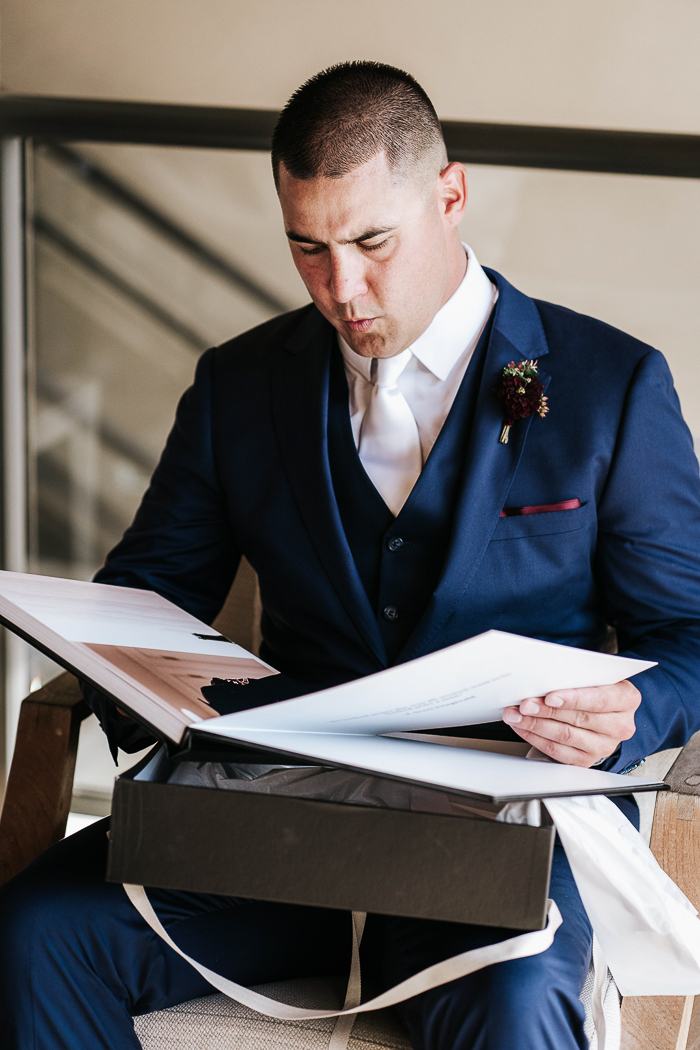 Wedding Day Vibes
When Jesse and I got engaged, we decided that we wanted to host a destination wedding in the fall. Although it may be non-traditional, due to Maui being gorgeously sunny year-round, I still wanted to incorporate autumnal vibes into our wedding vision. That's when Taryn (our amazing wedding planner) stepped in and took the reins! I gave her small snippets of my lifestyle vibes and she transformed them into stunning wedding vibes!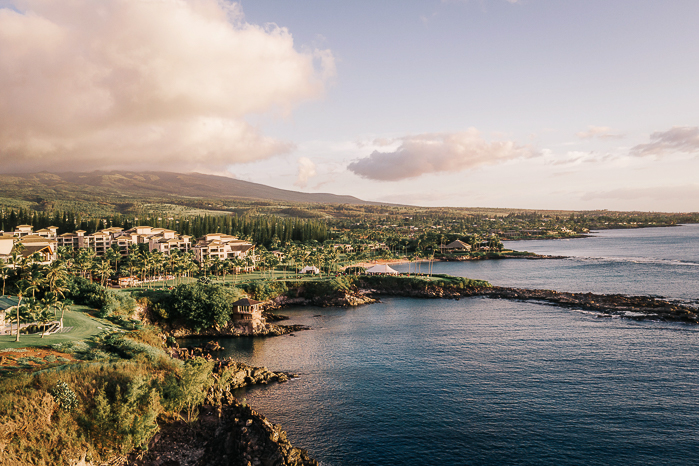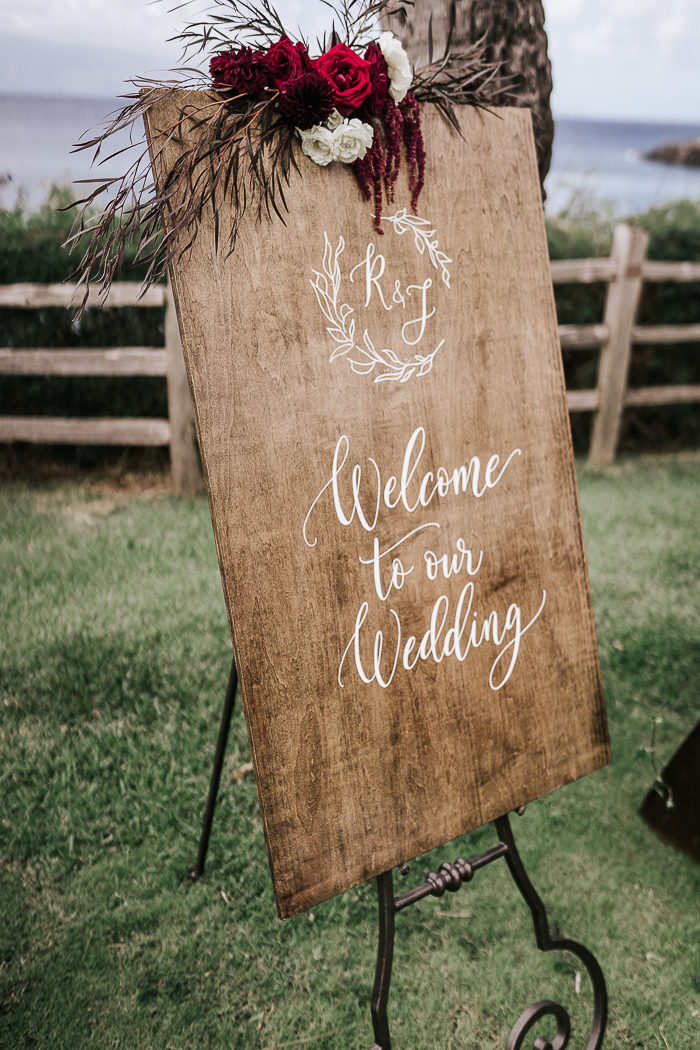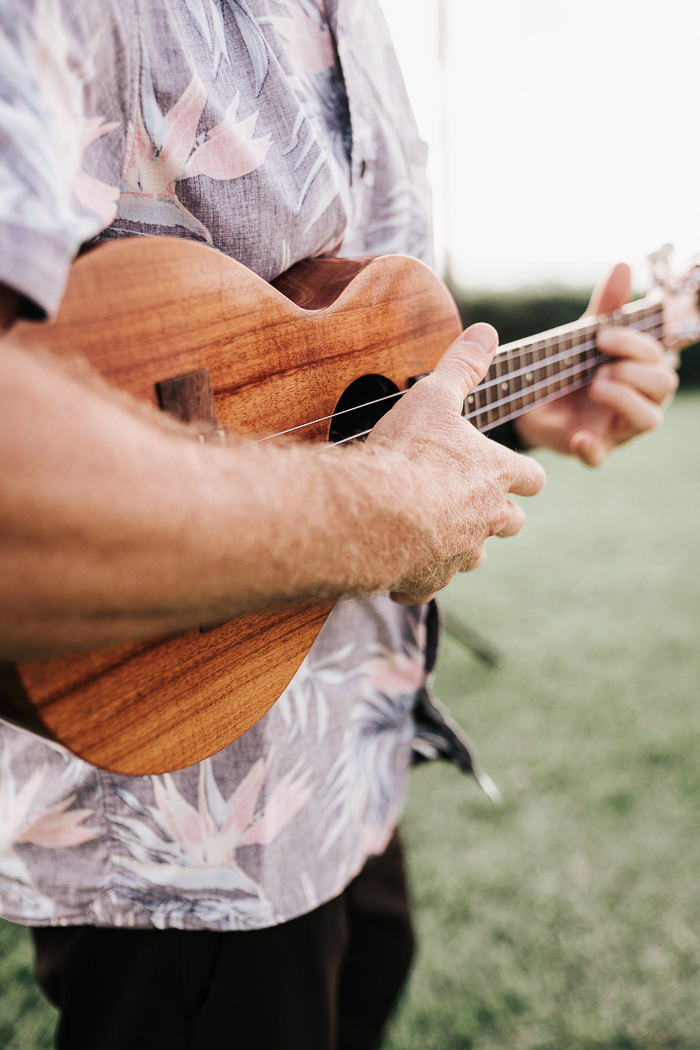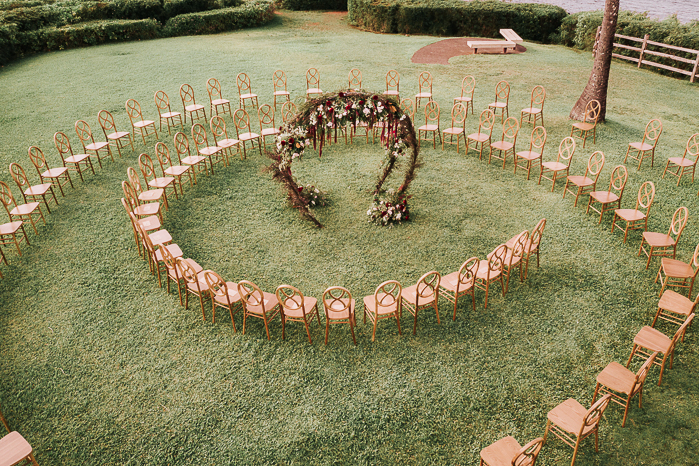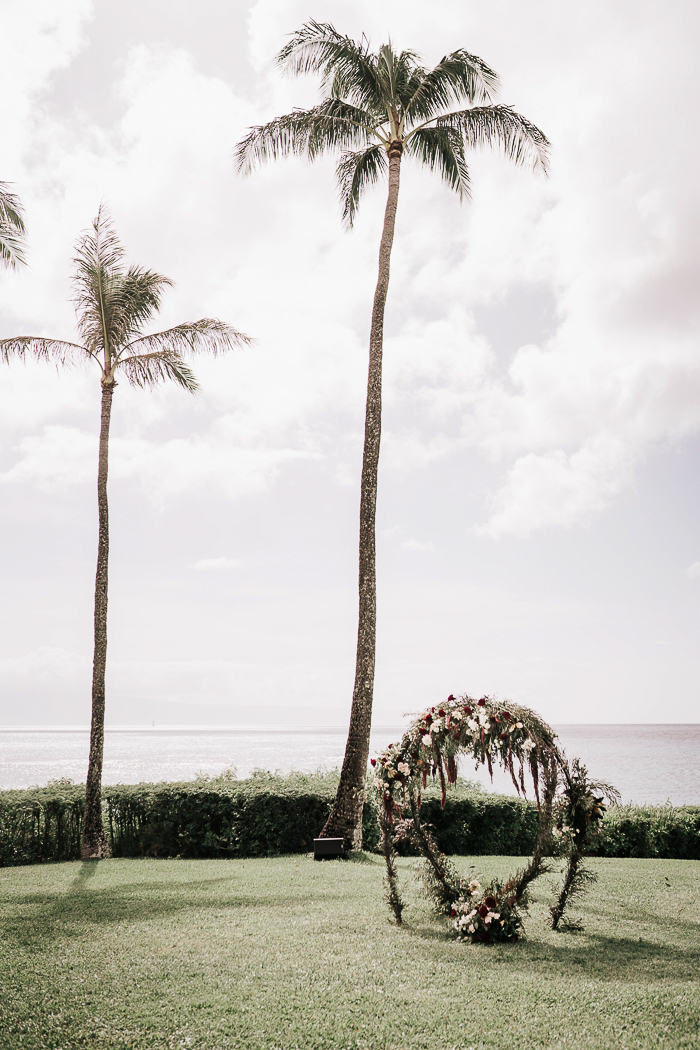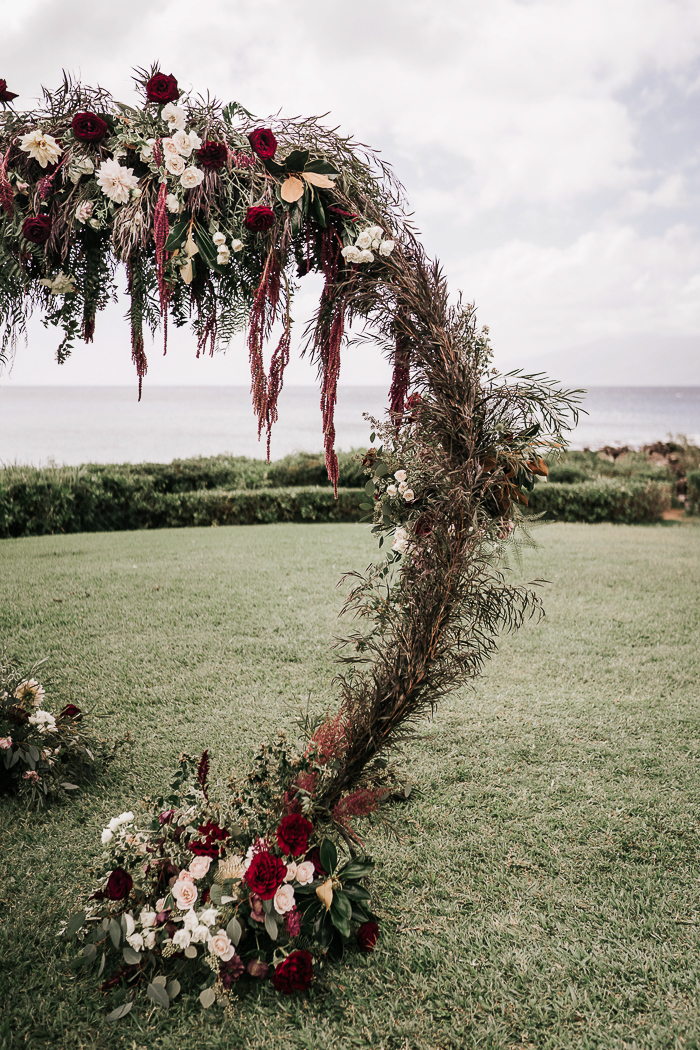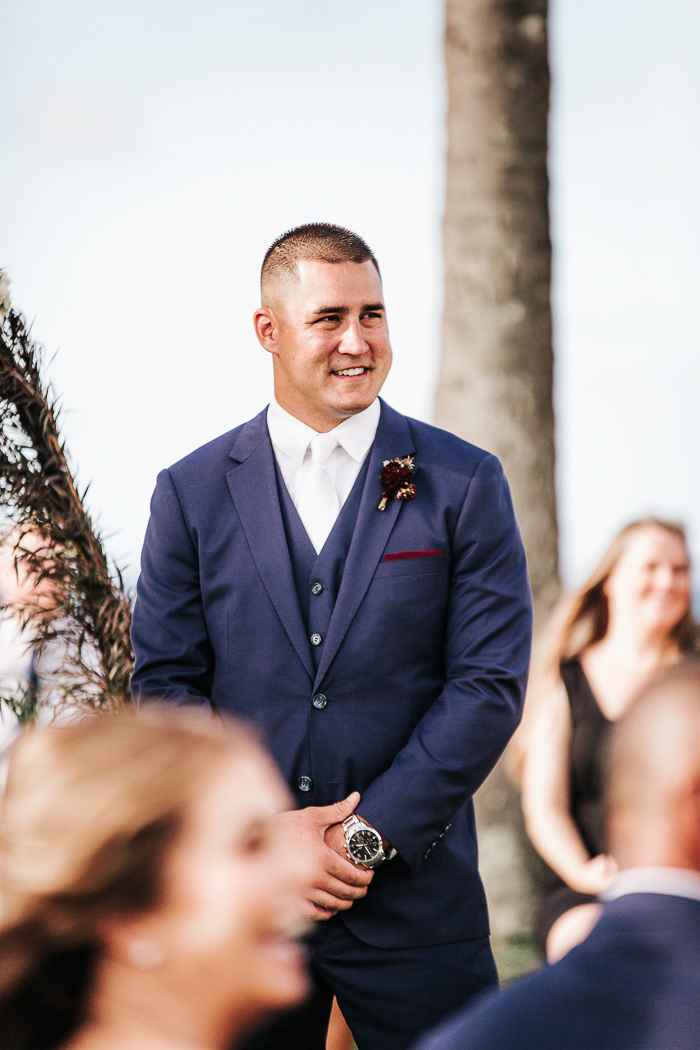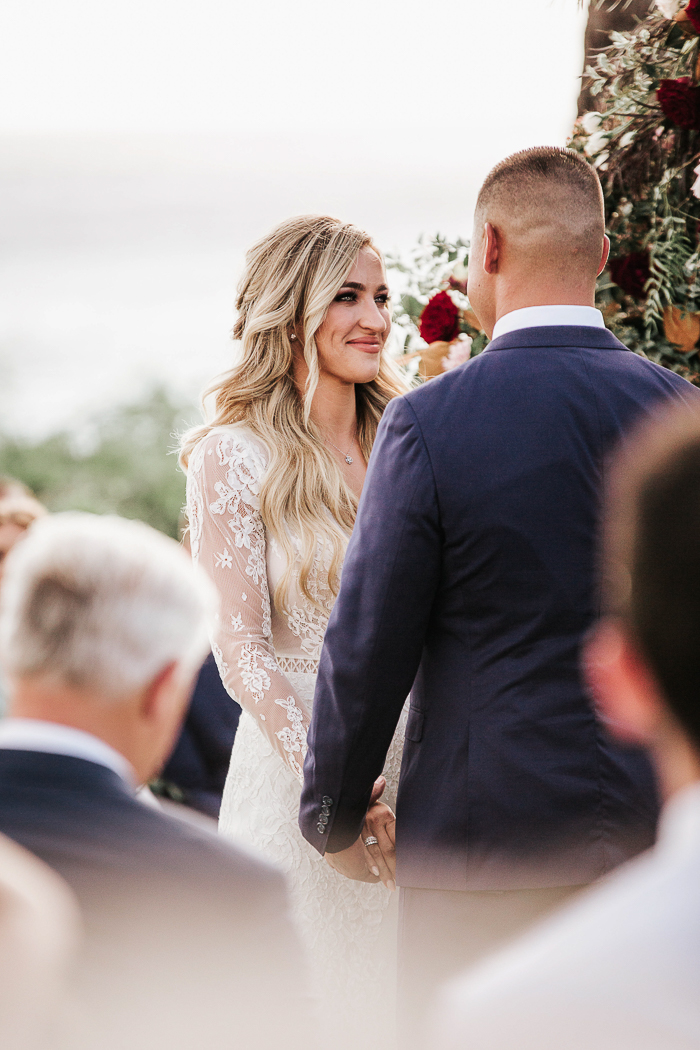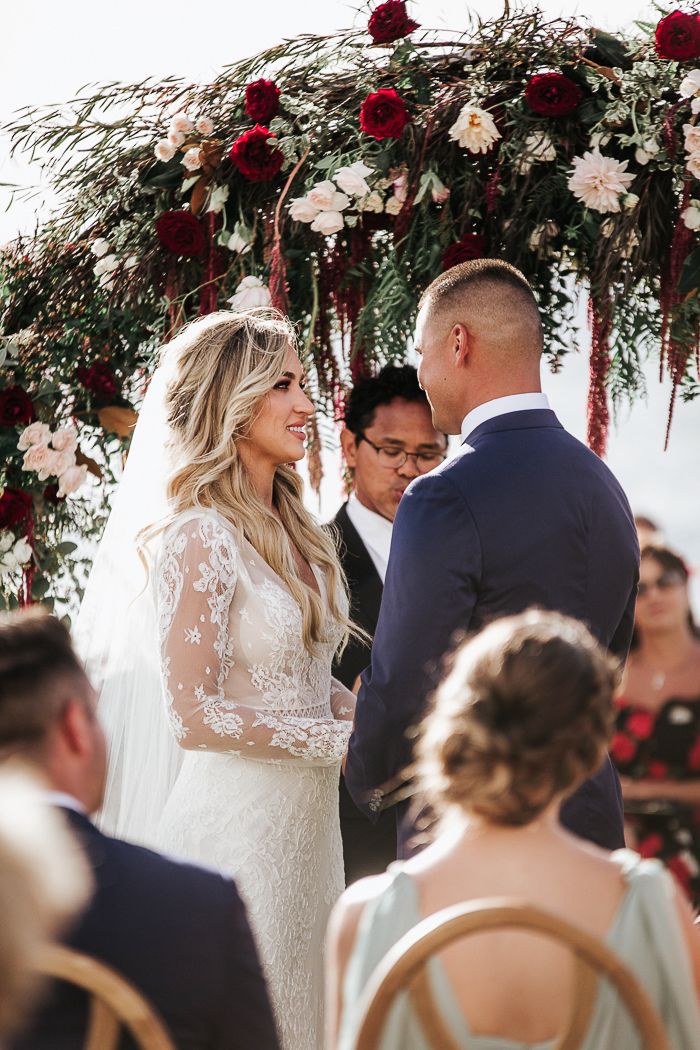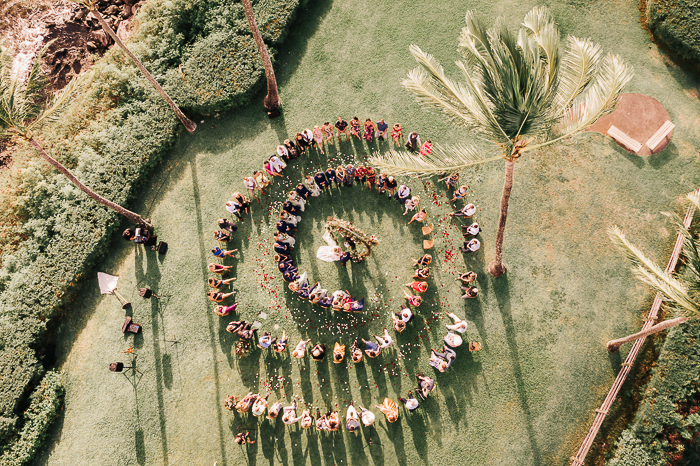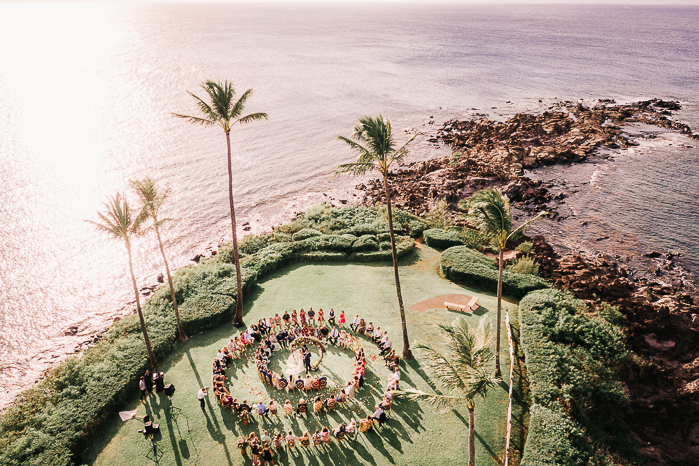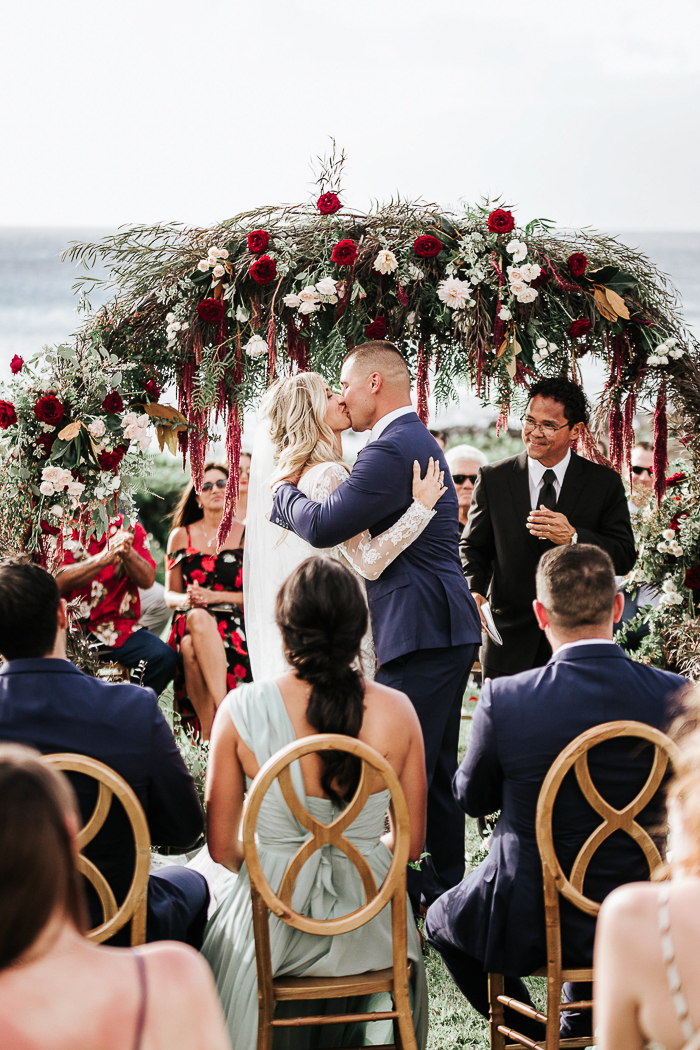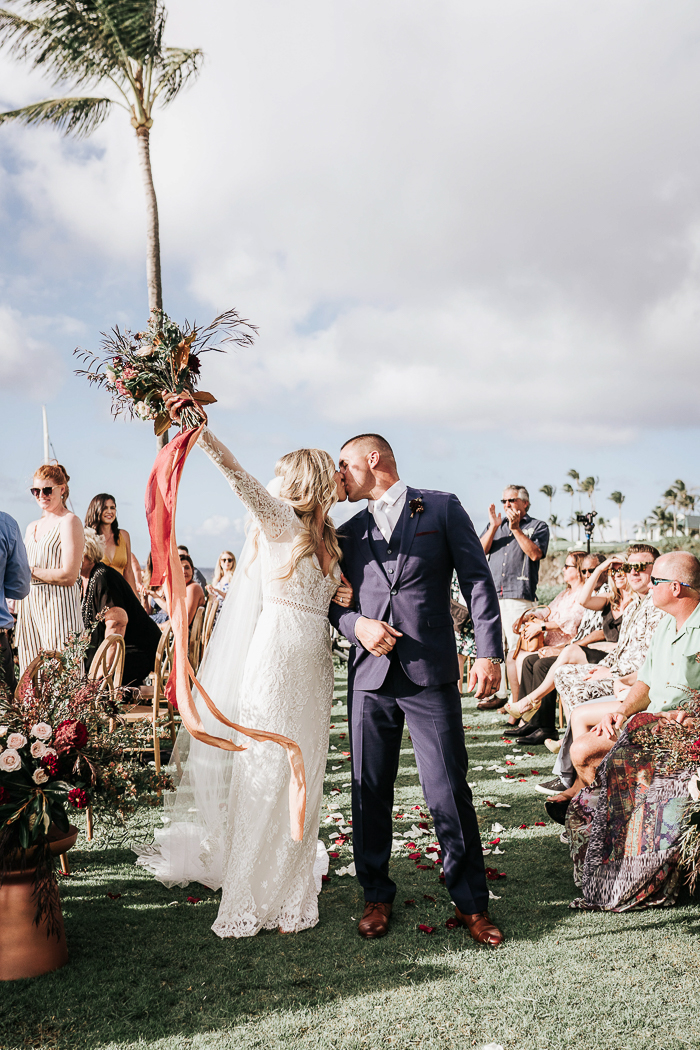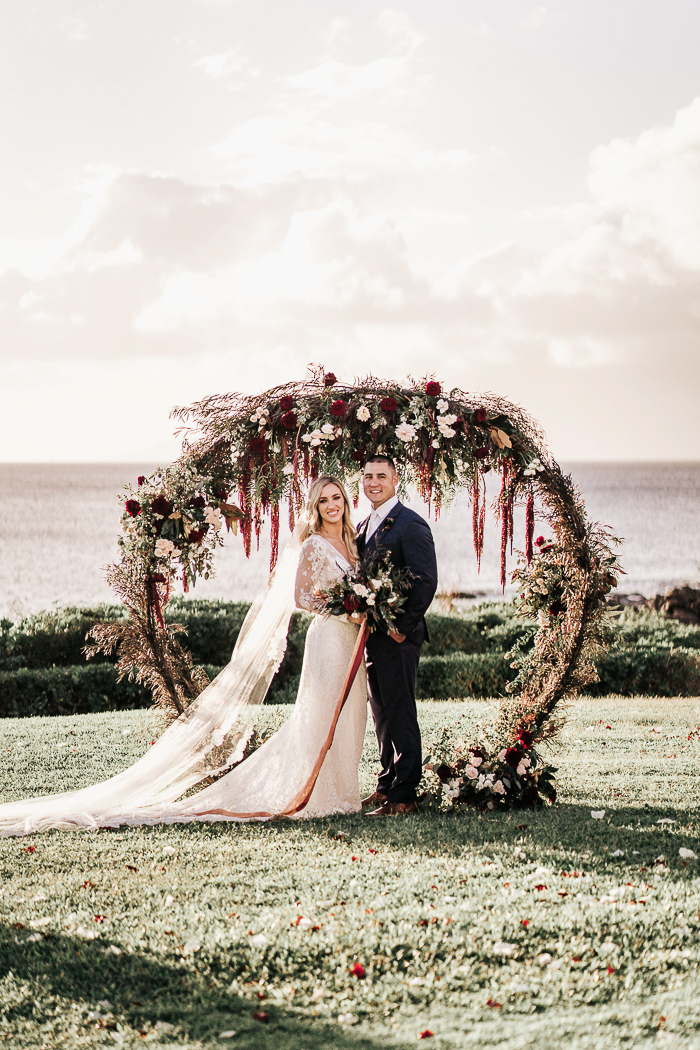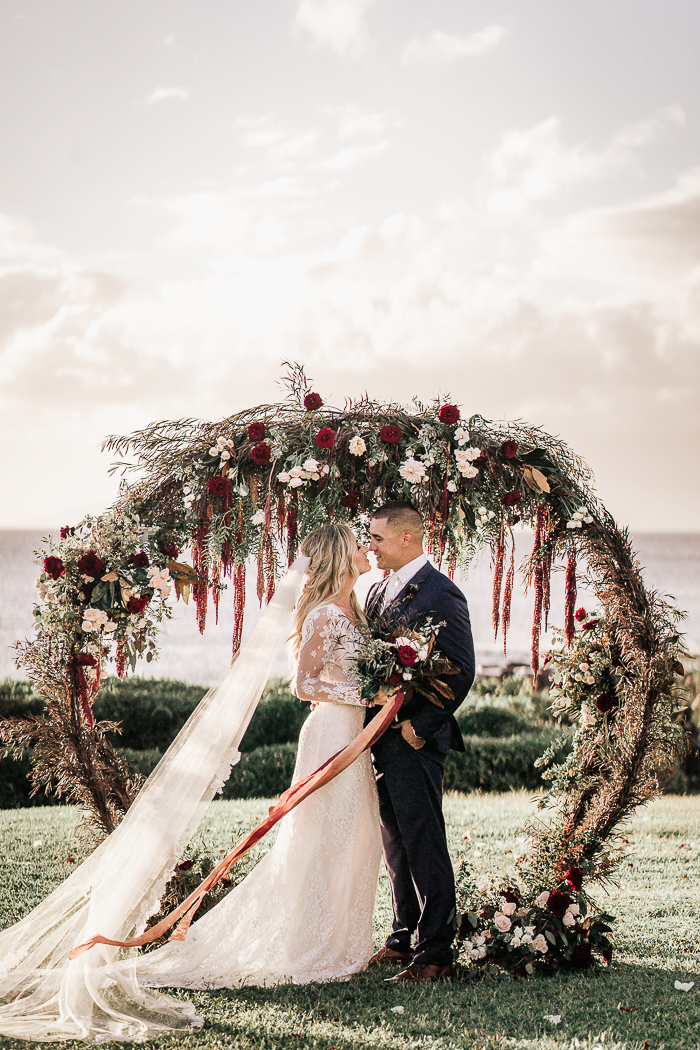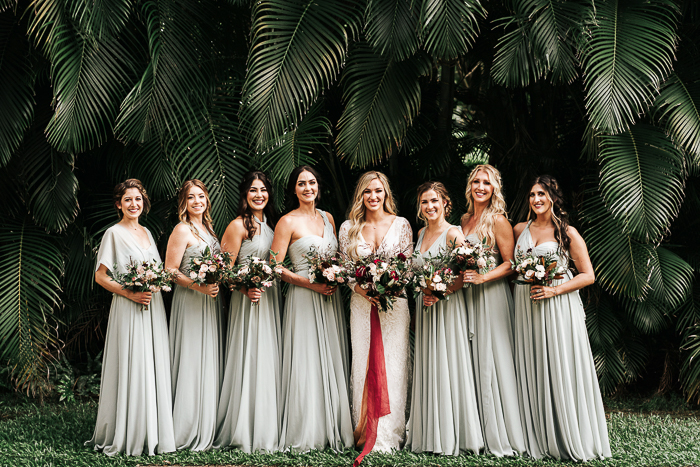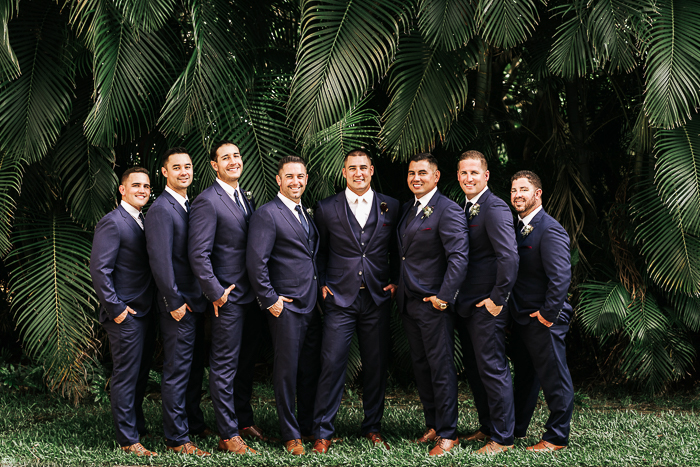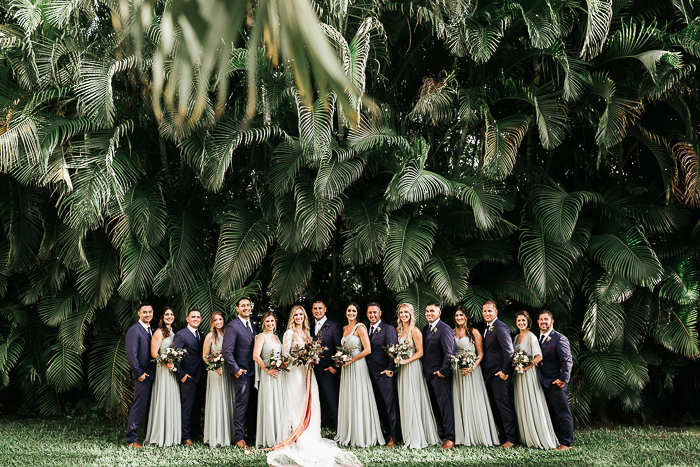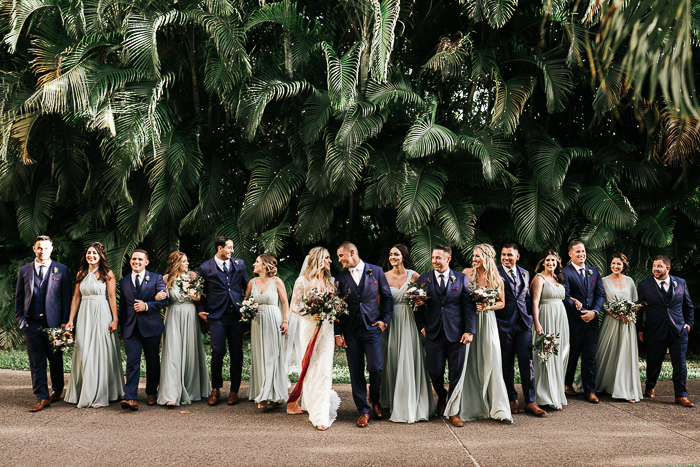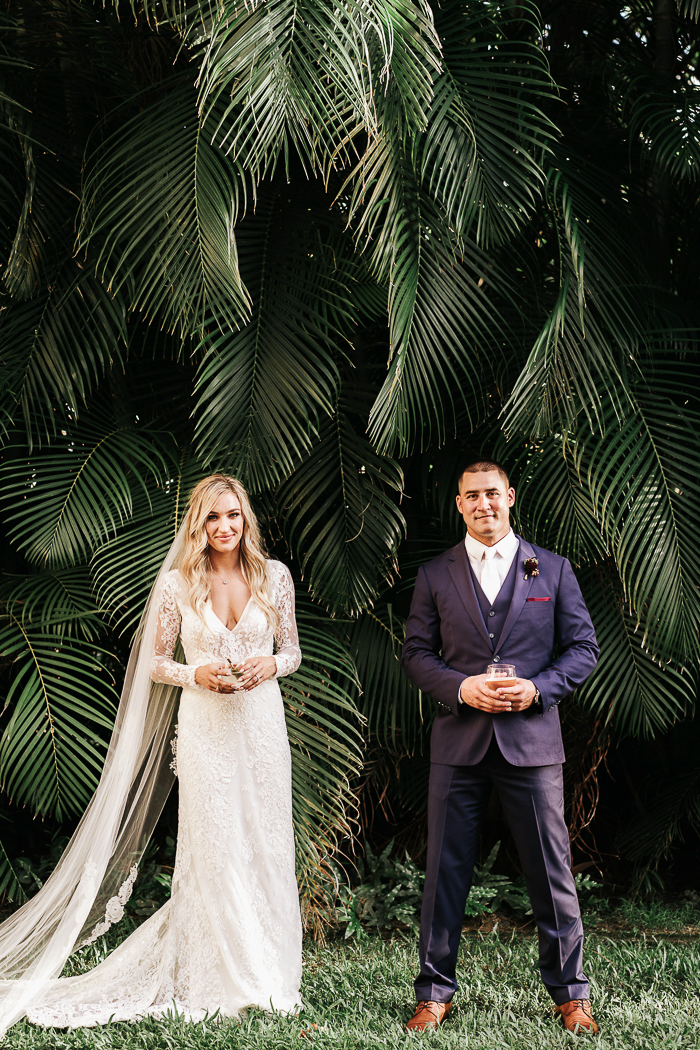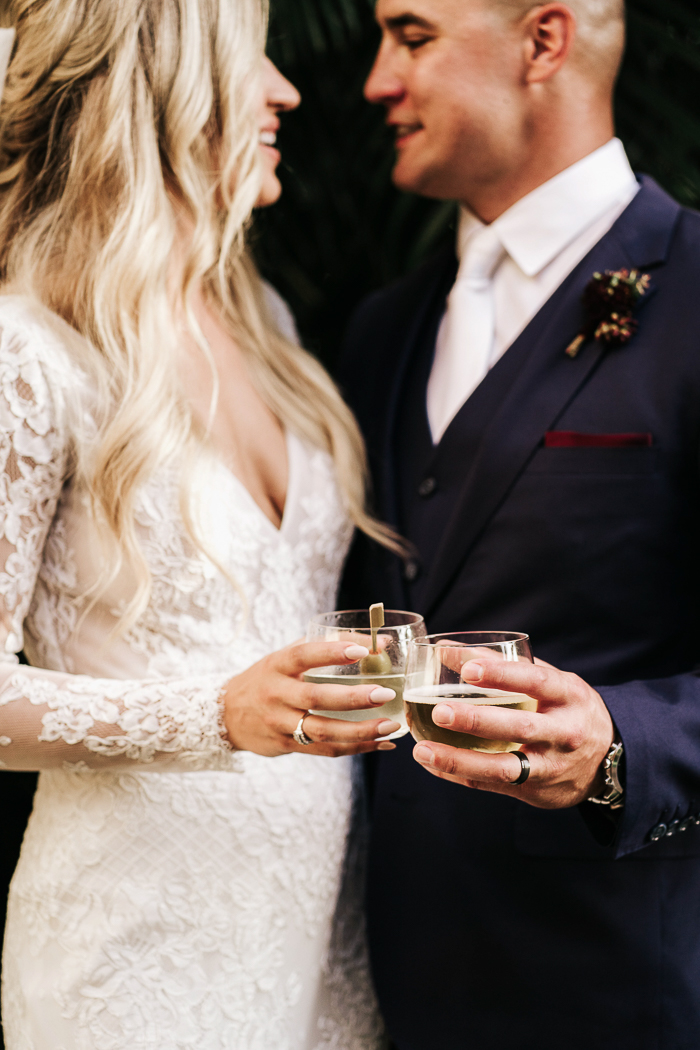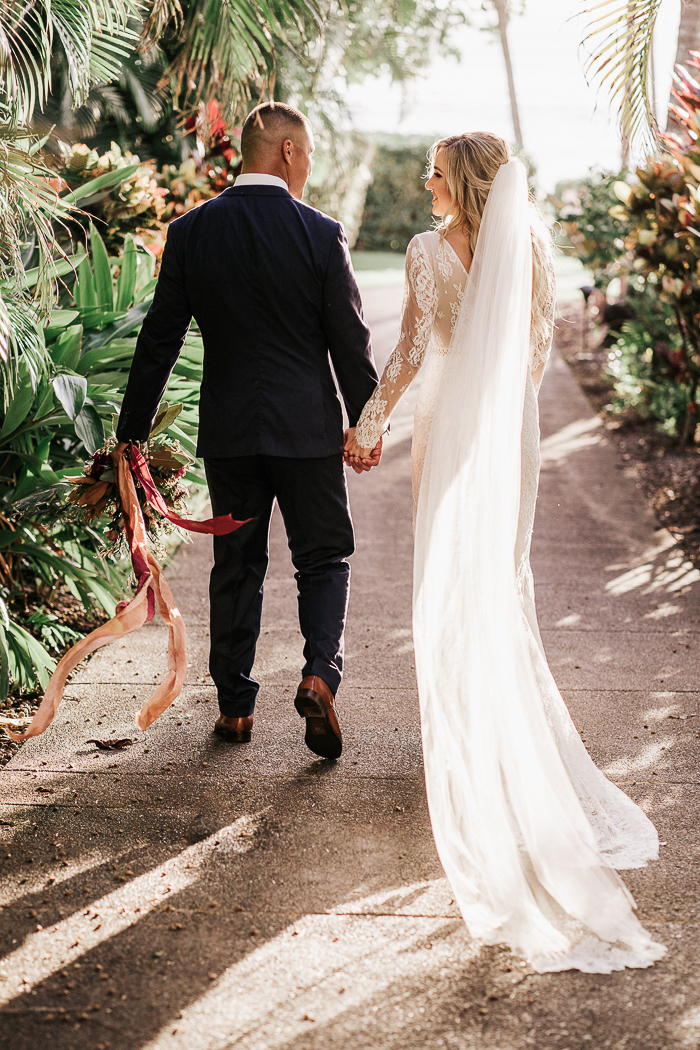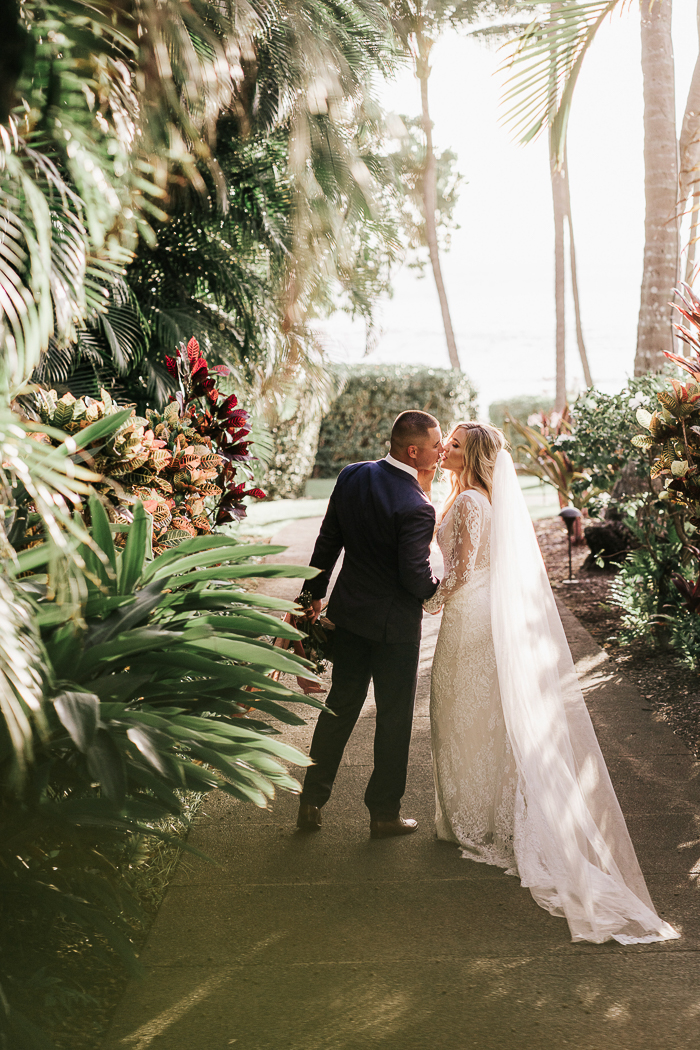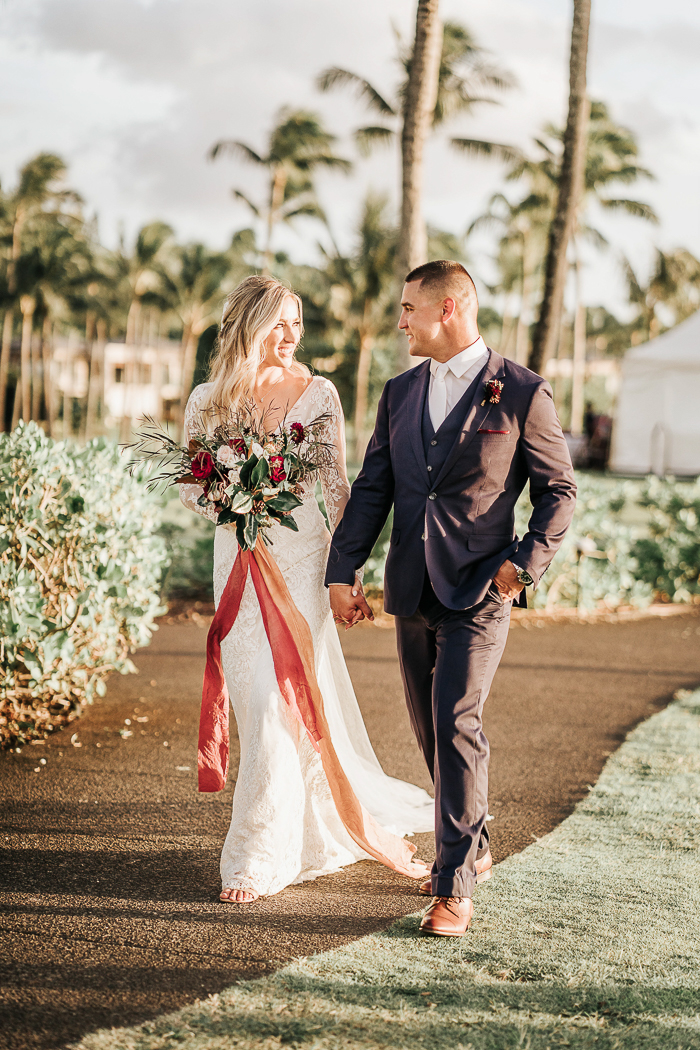 The Couple's Most Memorable Part of Their Wedding Day
For us, it was our first moments together as a newly married couple taking pictures. After the ceremony, we made way to the Cliff House at the Montage. It is a quaint and secluded building that offers panoramic views of the ocean while below, a rock peninsula outstretching over the beautiful ocean with rich hues of red, orange, and crimson created by the sun and all its glory filled in the background. Jesse and I were accompanied by Taryn, SASs photography, and Sunlit films. However, in that moment, it felt like we were alone—like we had a moment to just be, to love each other, and to enjoy the first moments married. The logical part of me knows we were in the company of others but it is a testament to how comfortable our vendors made us feel, and how they allowed us to just "be married" in that moment.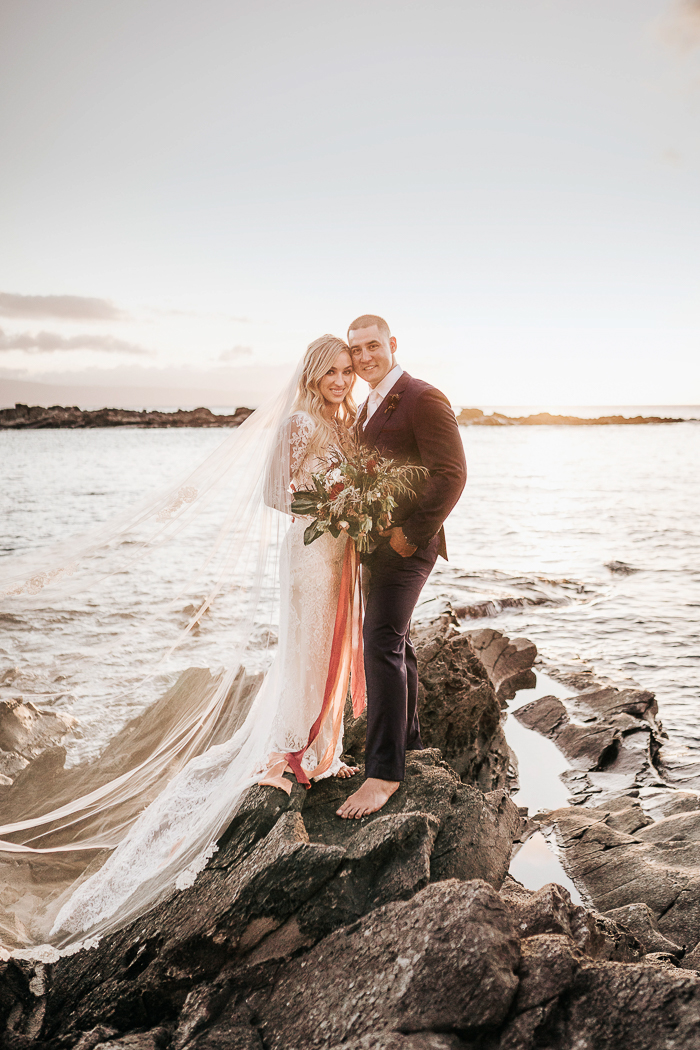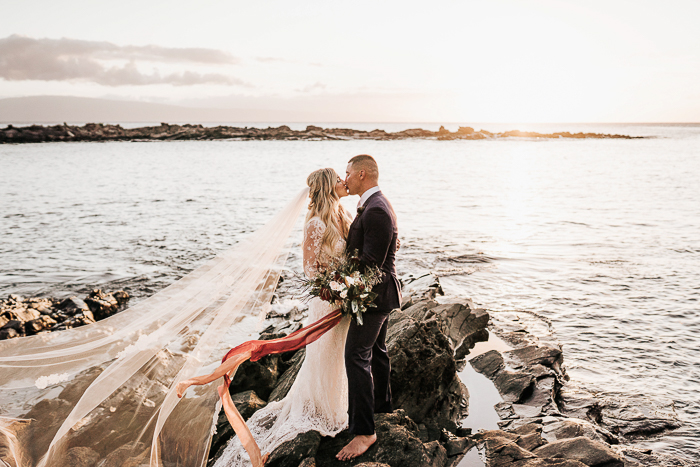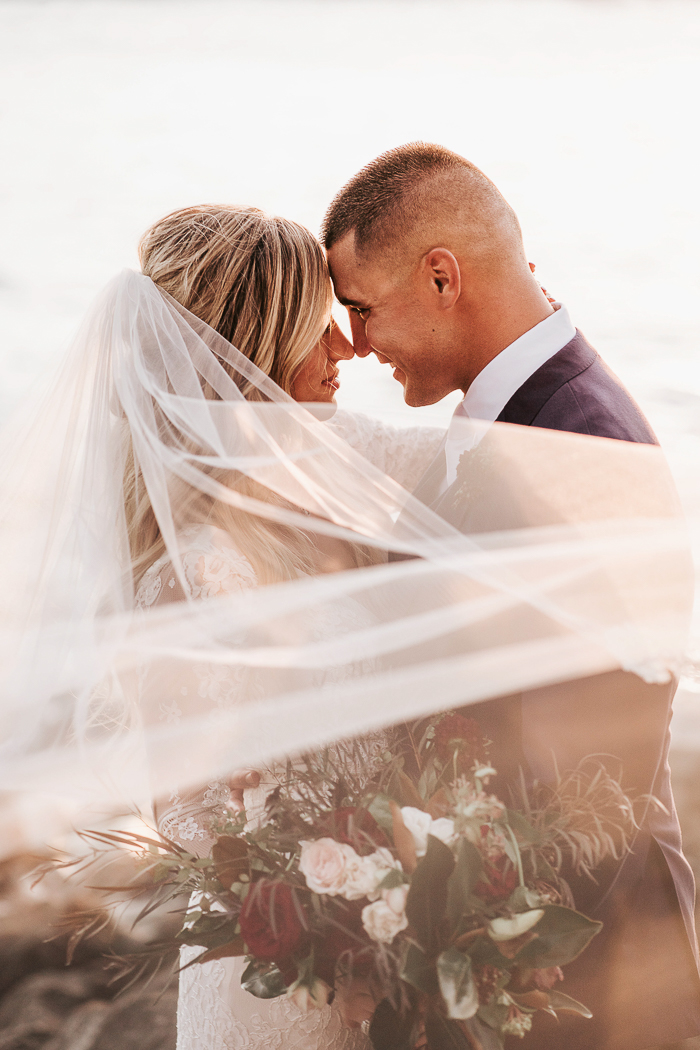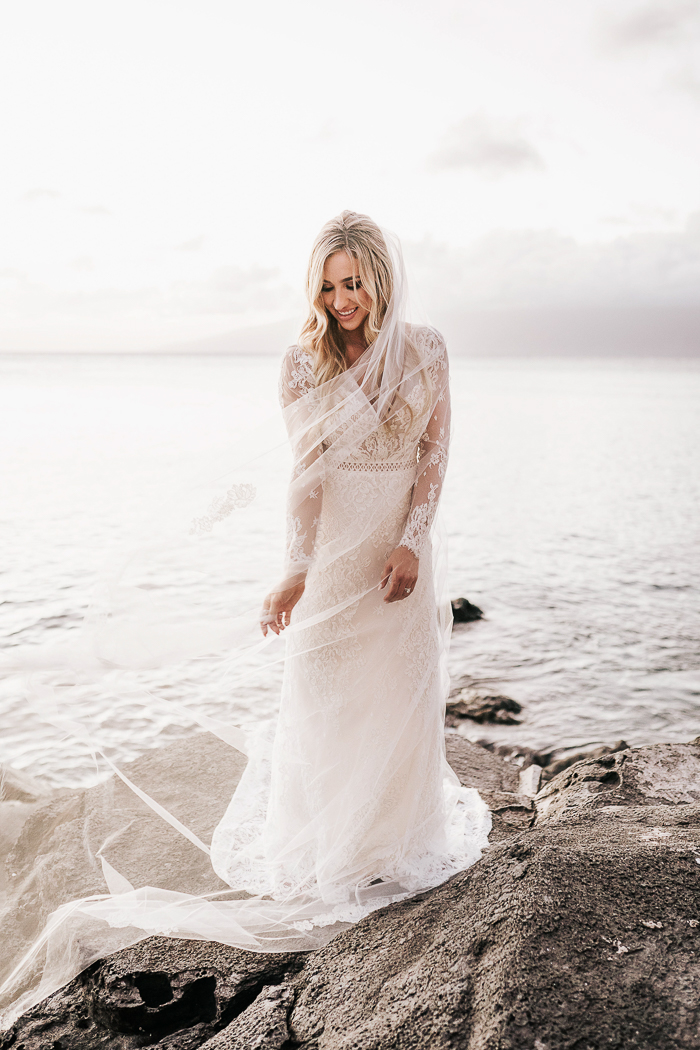 Wedding Day Fashion
I tend to gravitate toward flowy, bohemian styles but also wanted a look that would stand the test of time. My dress, Carmen—as she was named—with all of her timeless ornate lace and her delicate long sleeves and stunning open back came to life the first time I put her on. Family heirlooms like my late grandmother's wedding ring, my diamond earrings gifted to me by my father when I was young, and my diamond necklace given to me by Jesse after he surprised me during our long-distance times added further personal touches.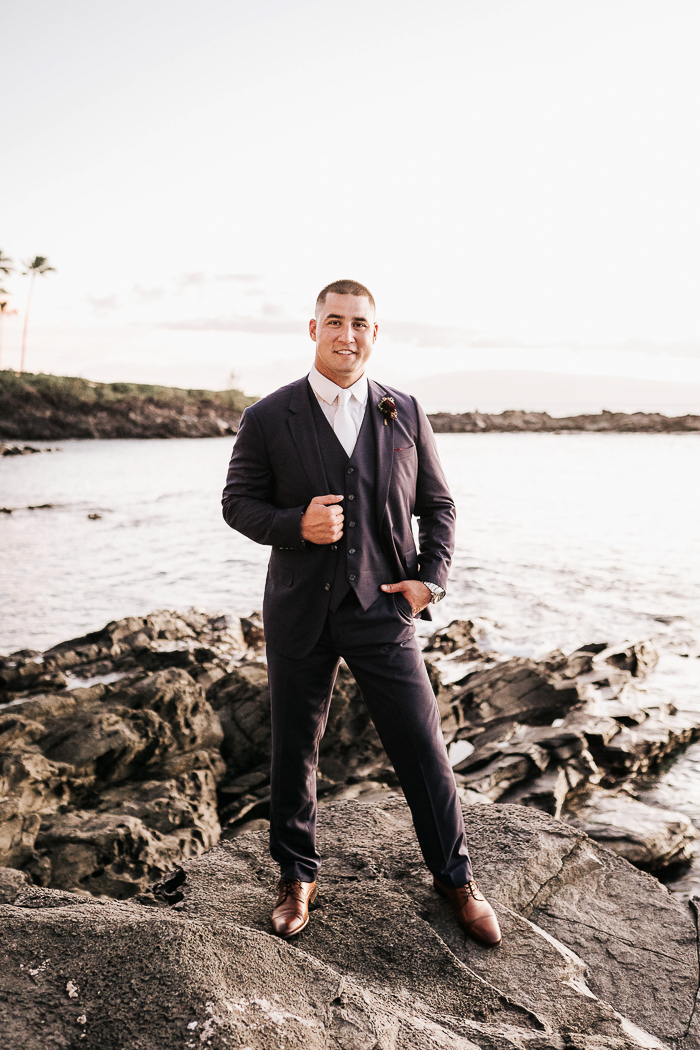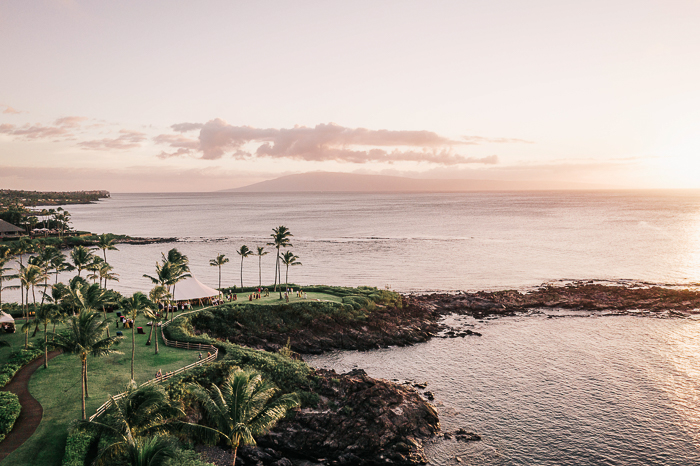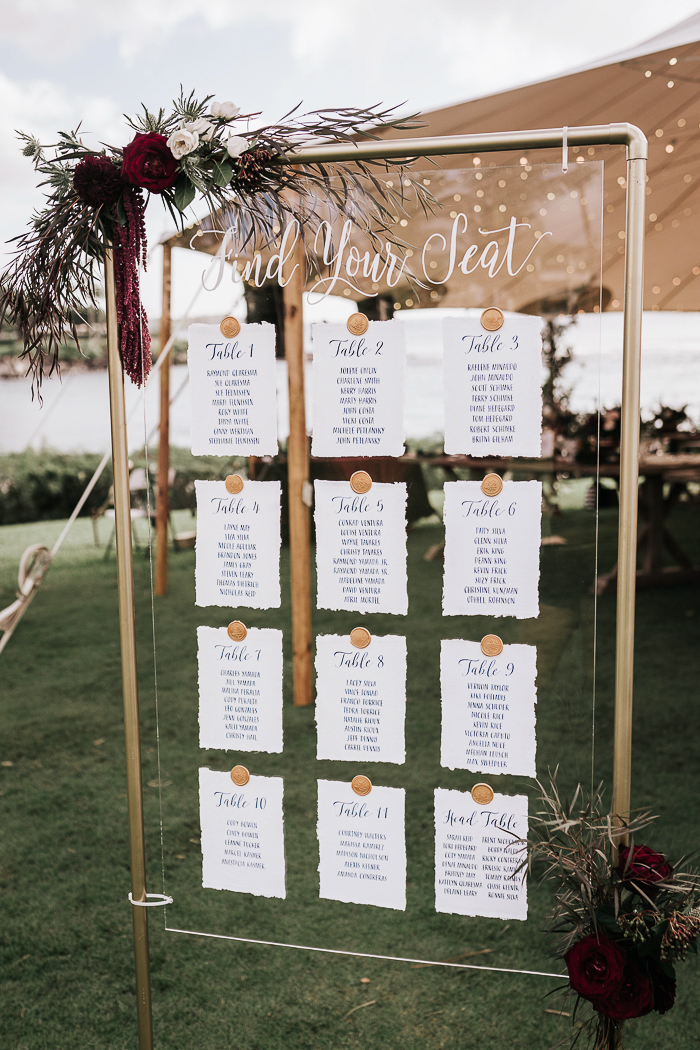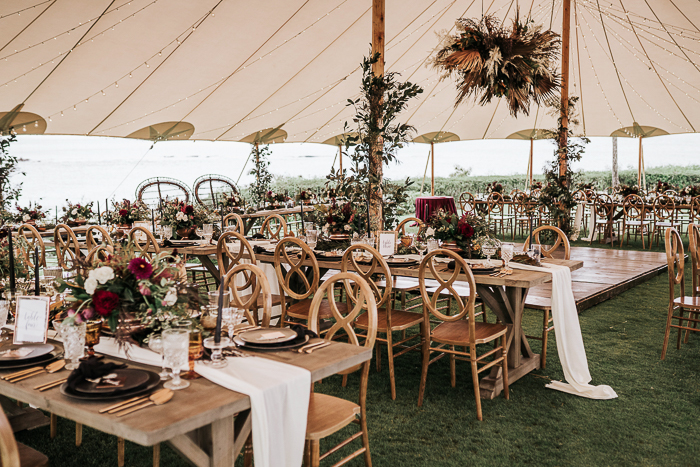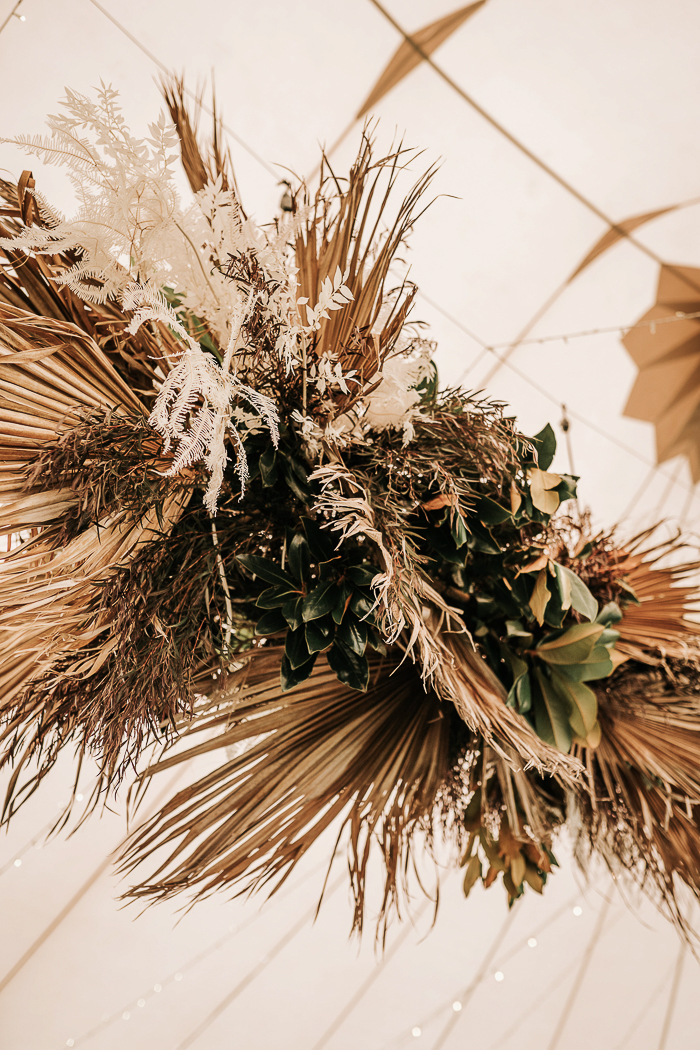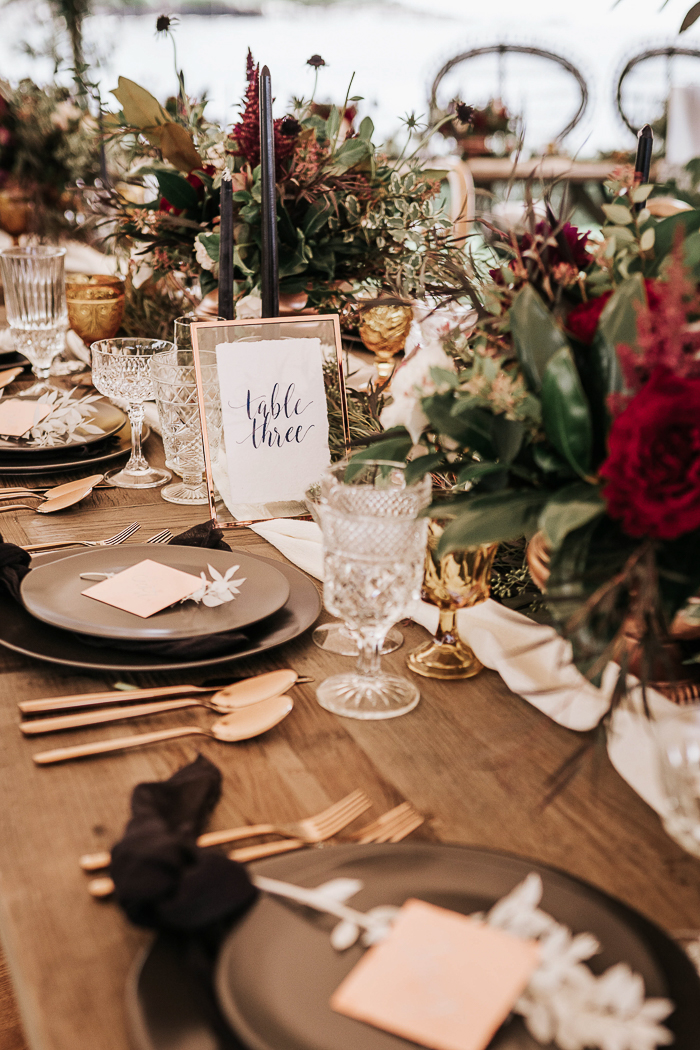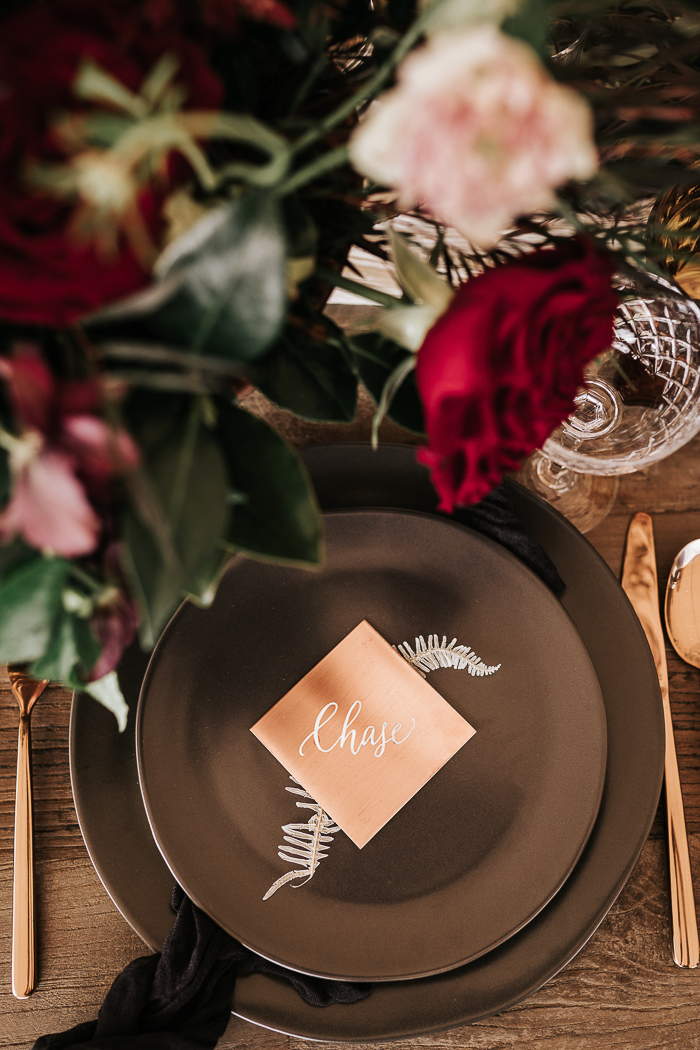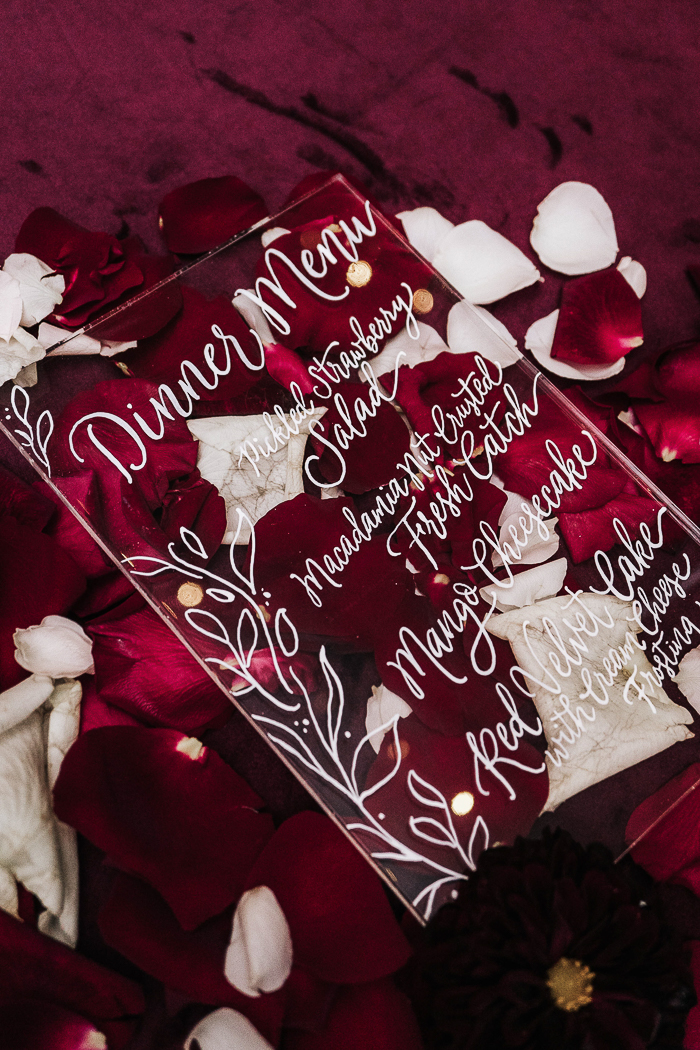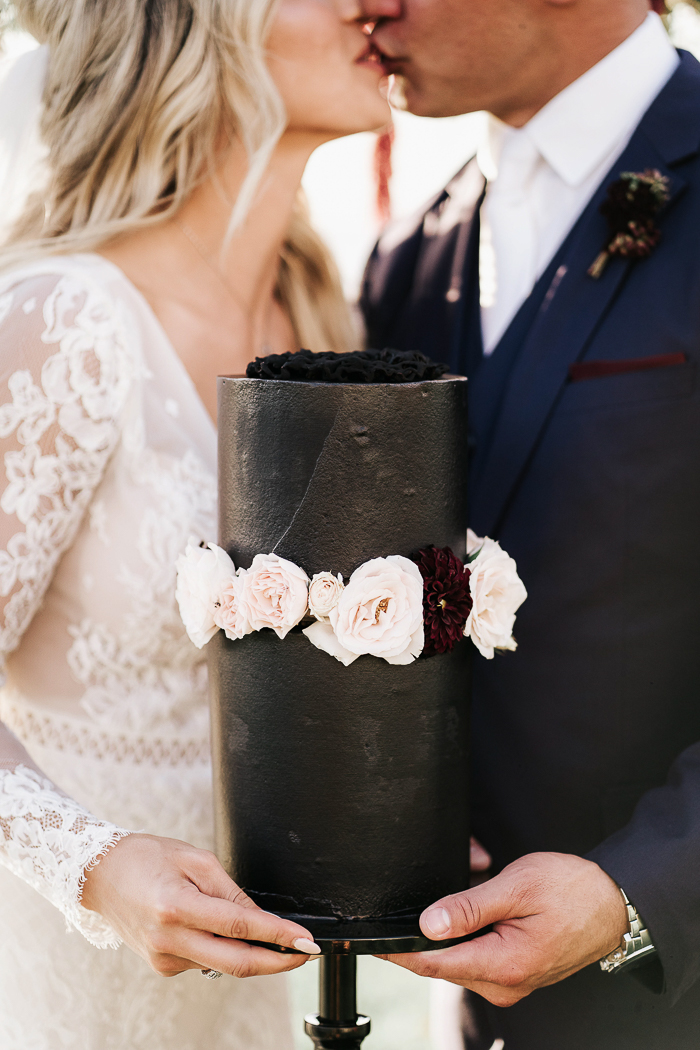 Wedding Day Surprise
Jesse's grandmother, a Maui native, sang and played the ukulele for us during our reception. We were anticipating that she would sing and she is a renowned established ukulele player, but her voice and talent are just something you have to see and hear to believe. Her performance served as a tribute to his Hawaiian culture and is a memory that will serve us a lifetime.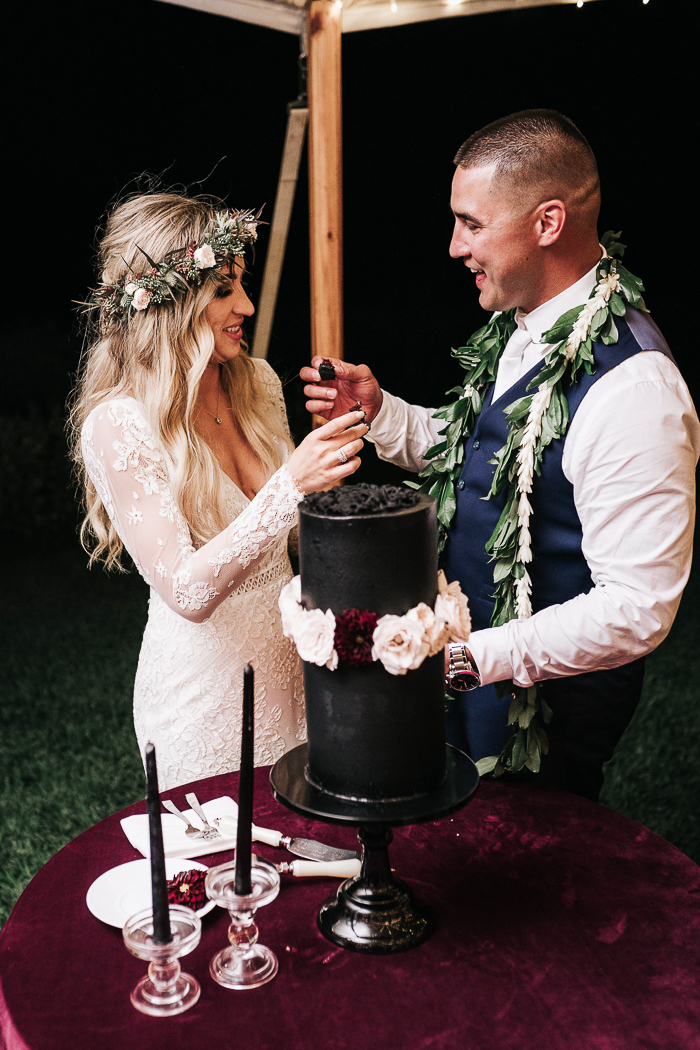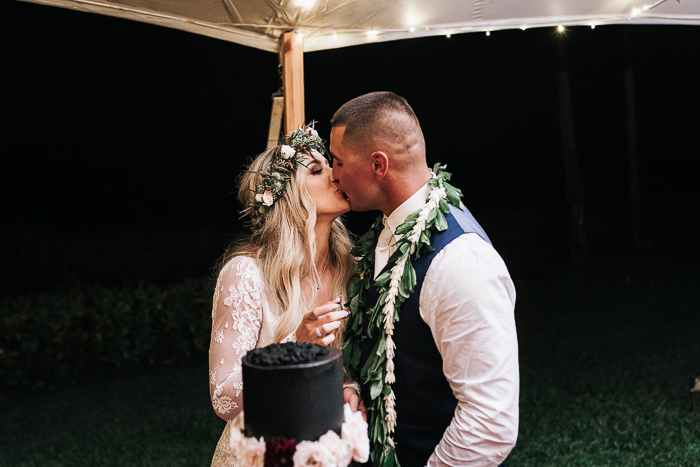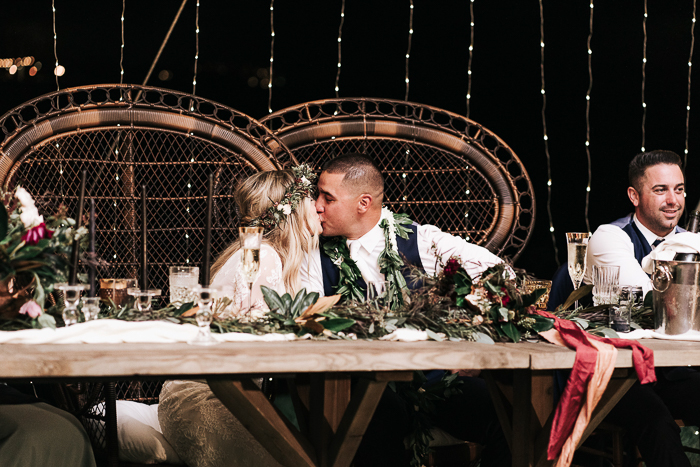 Congratulations again to Raeanne and Jesse on their extremely romantic and rustic-chic wedding at Montage Kapalua Bay! Thank you to SASs Photography for capturing the magic of the day. If you're anything like us and you want to drool over Hawaii destination weddings all day, check out Kerina and Ivan's Elegant Hawaiian Wedding at Four Seasons Resort Oahu!