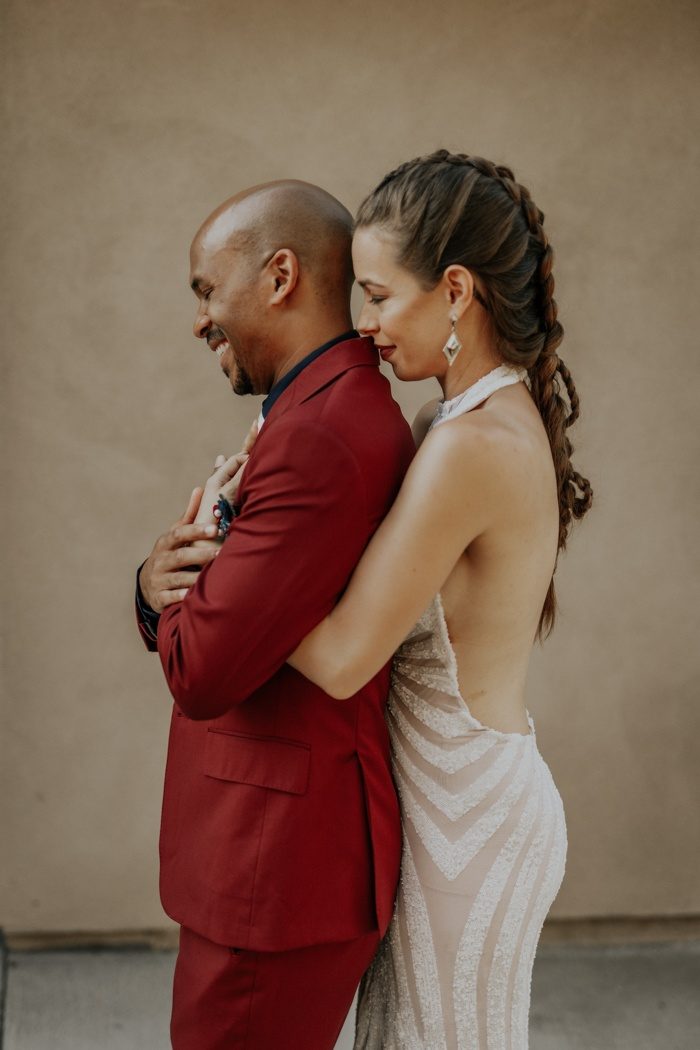 Andrea and Daren wanted to create a community during their Southern California wedding, with the end result a true reflection of their individual and married personalities: artistic, nontraditional, deeply committed, and deeply in love. The couple aimed to remain equal partners throughout the entire planning process and personalized every aspect of their backyard wedding ceremony, keeping only the traditions full of meaning. The bride wanted only to hold her husband's hands and went without a bouquet, but event planner and florist Jenn Staples filled the ceremony and reception with elegant birch branches, cool-toned greenery, and simple blooms in shades of red and blue. Using the metaphor of an oak tree to complete the theme of heaven and earth, this couple focused on a root system based in the support of their families with braches that stretch upward with love and possibility. Asher and Emily Photography captured every heartfelt and purposeful moment of this uniquely meaningful celebration.
The Couple:
Andrea and Daren
The Wedding:
Private Residence, Southern California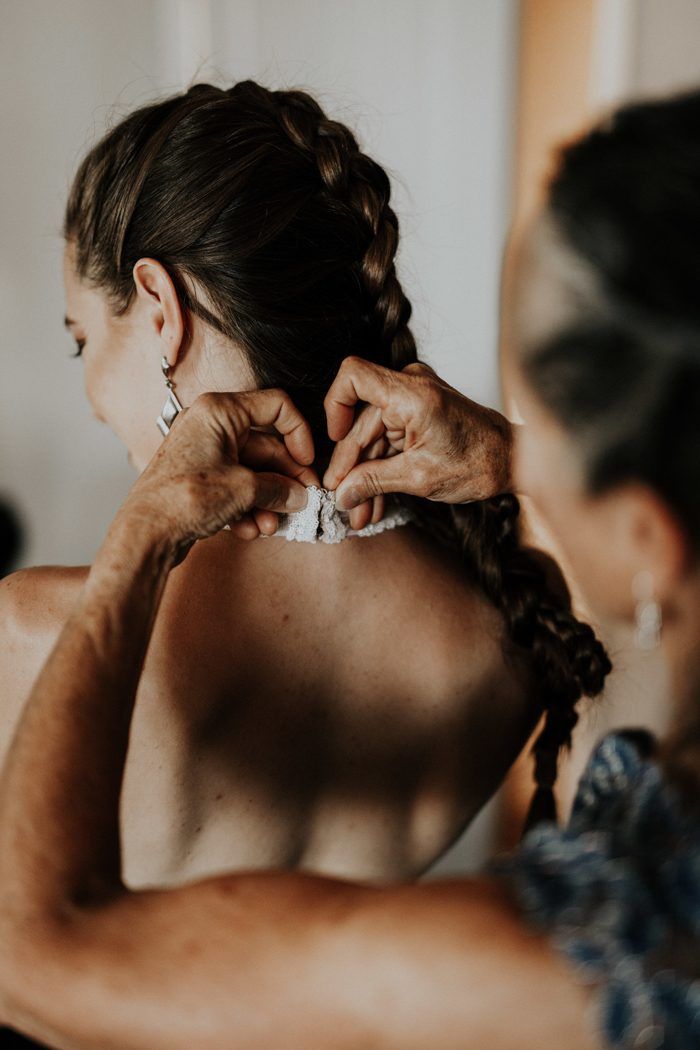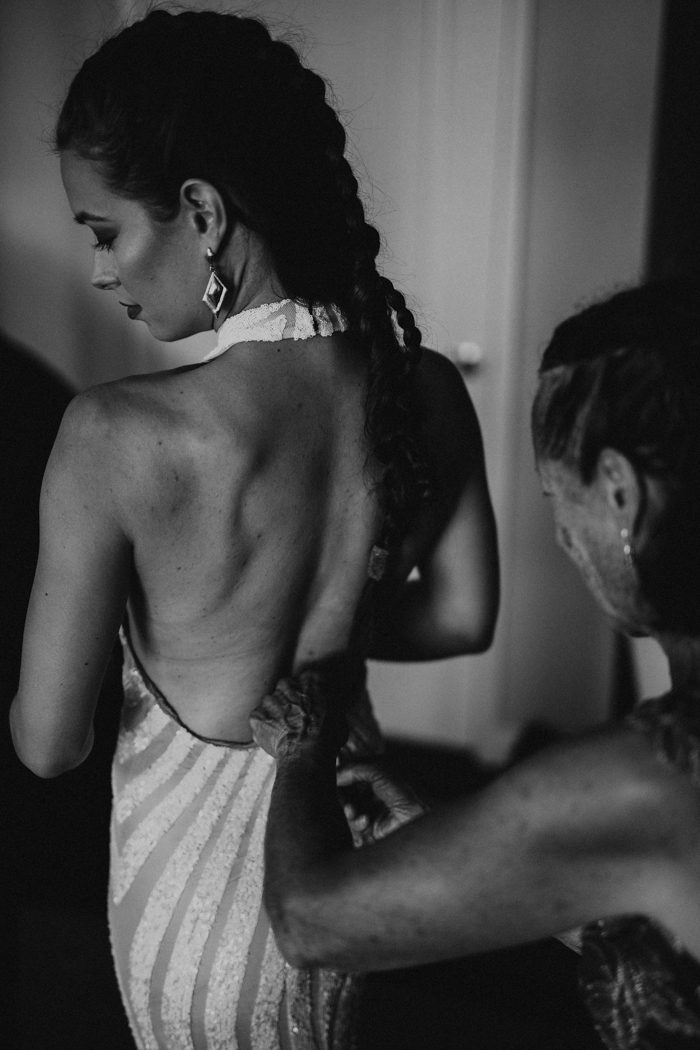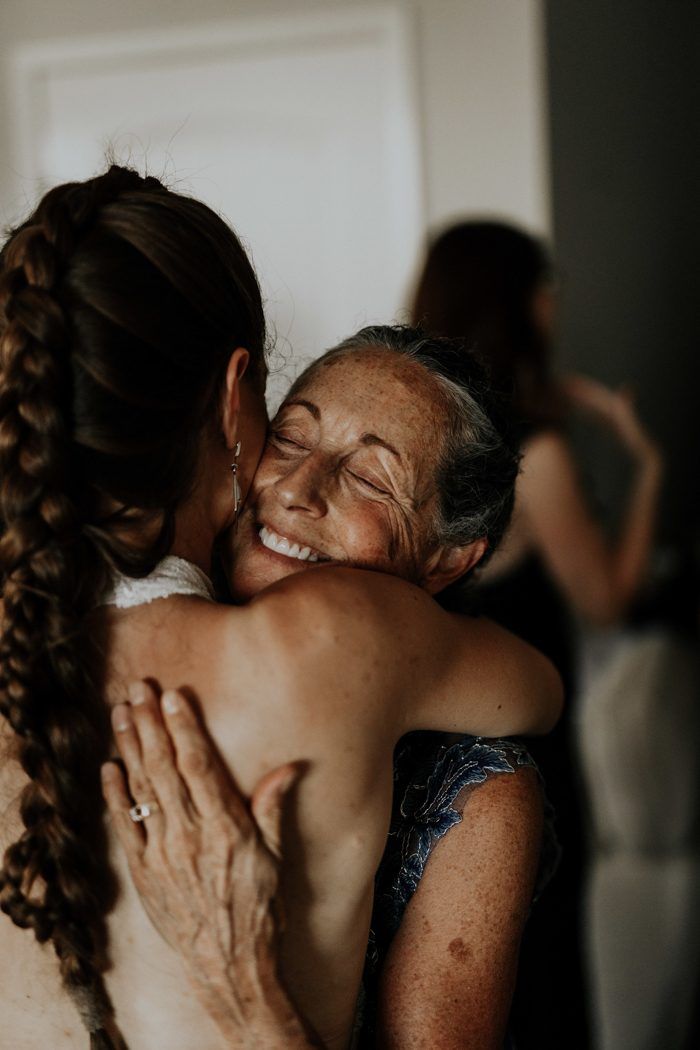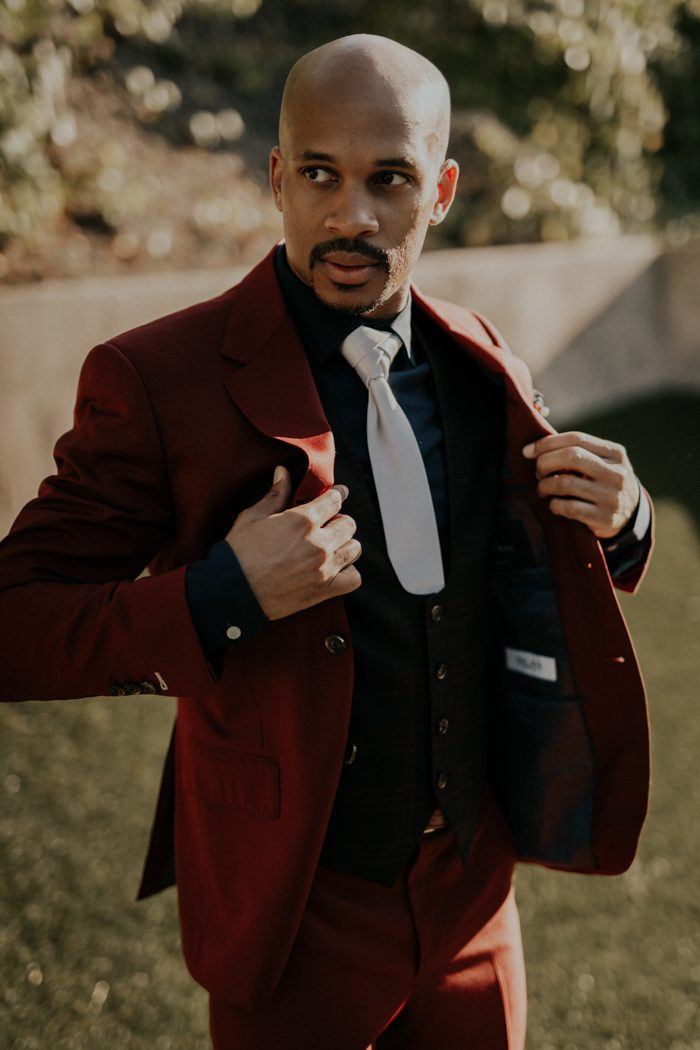 While we were planning our wedding, it was most important to us to consider how we were going to create community during our wedding, since that's what we do in our lives (Daren is a director, andAndrea is an actress). We really wanted our day to be a perfect microcosm of how we are as a couple: deeply committed, untraditional, artistic andcommunity-builders.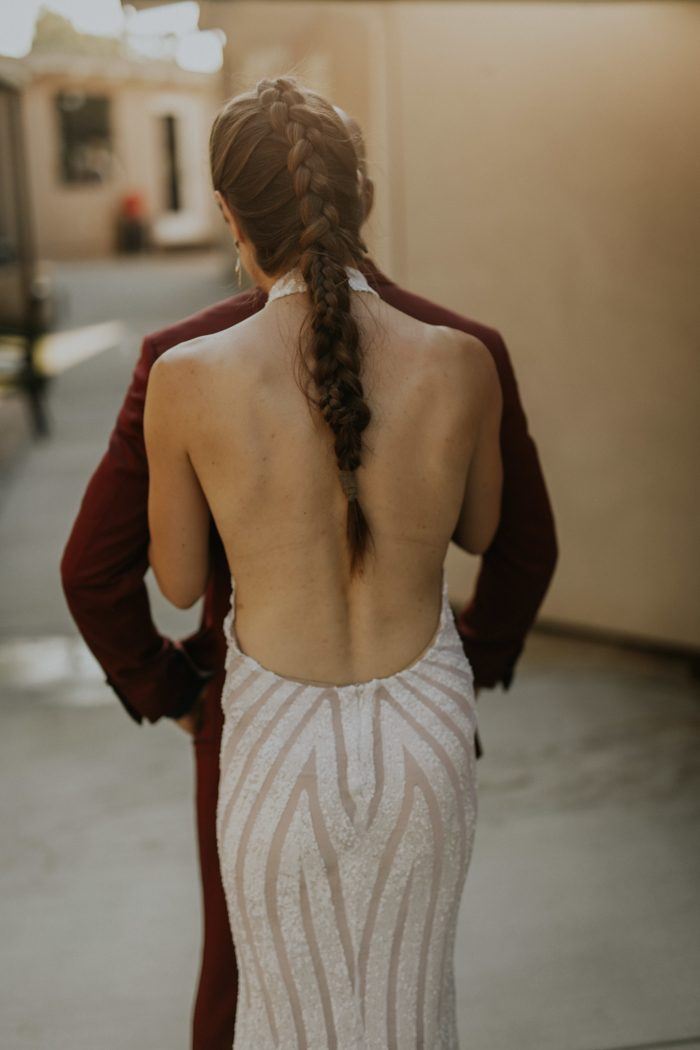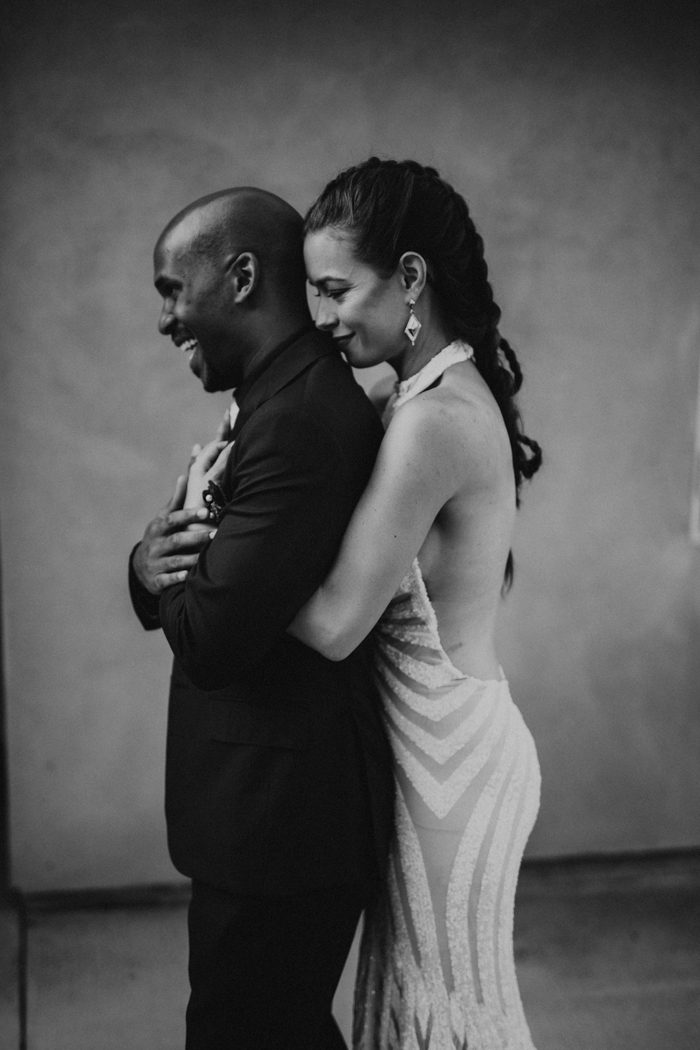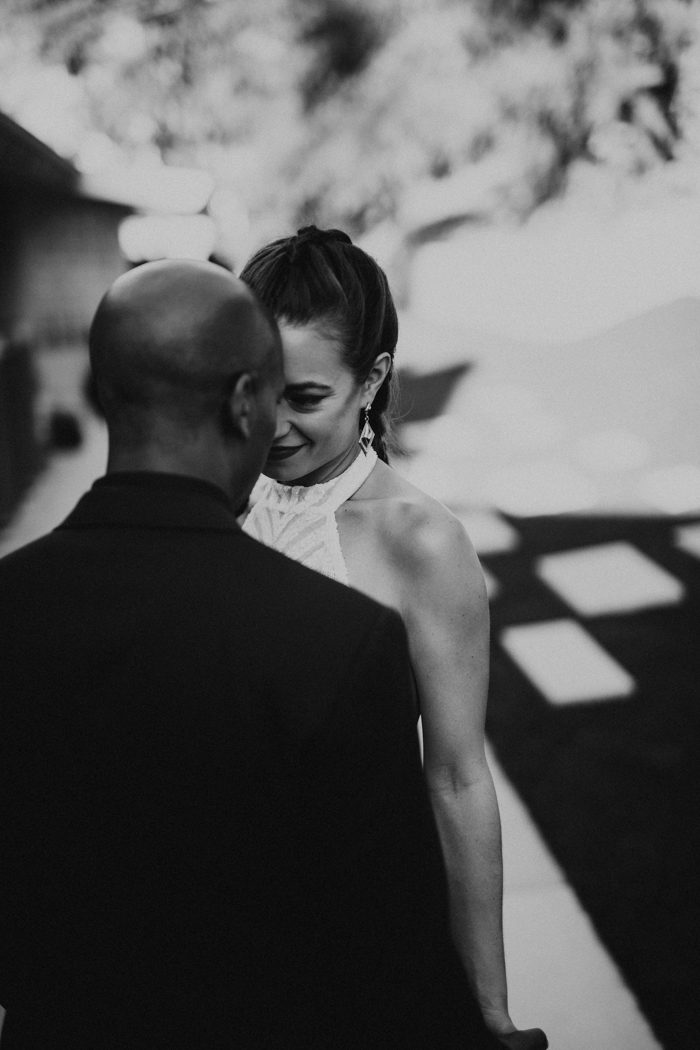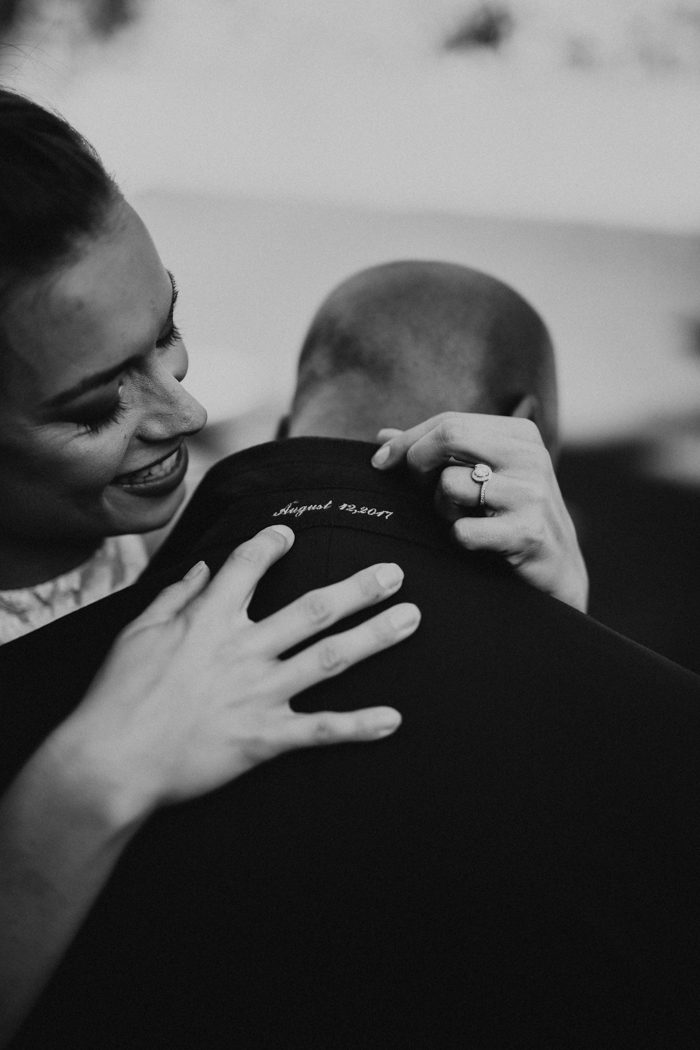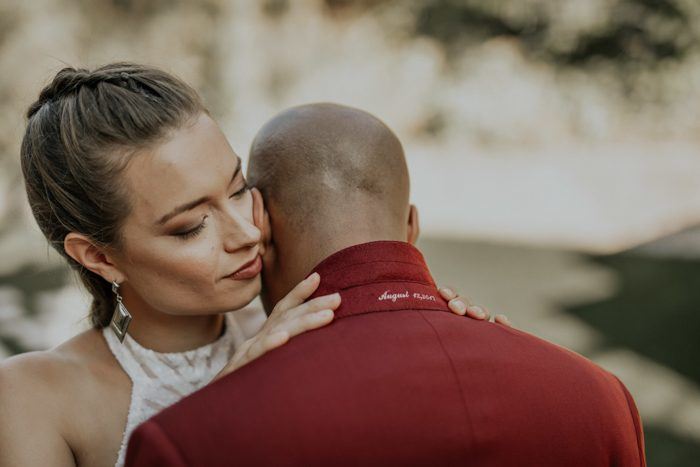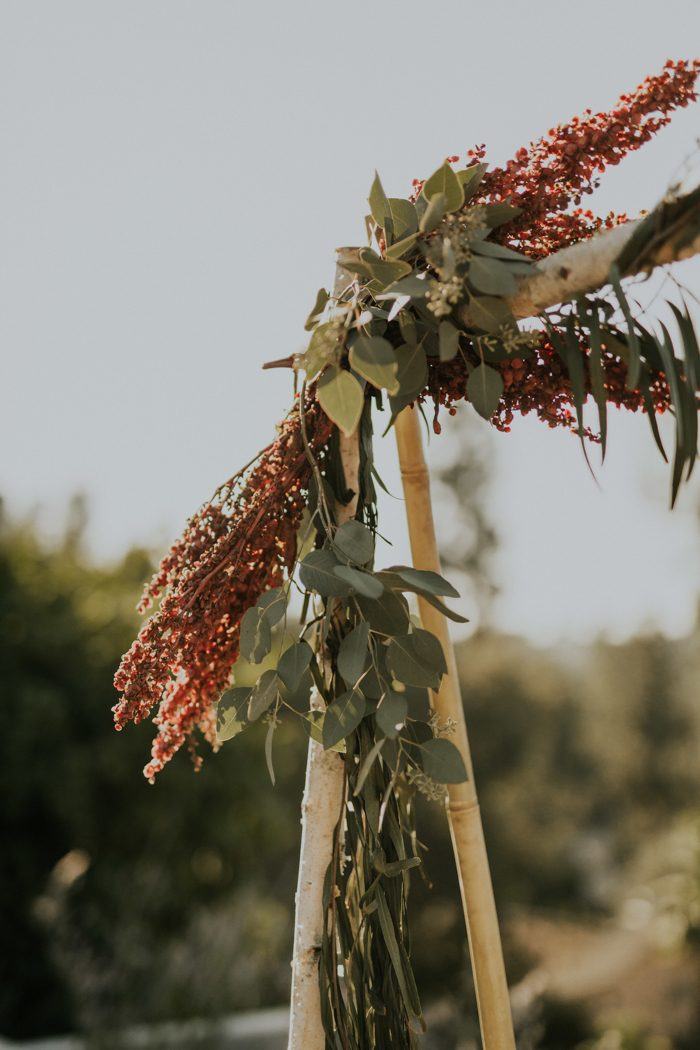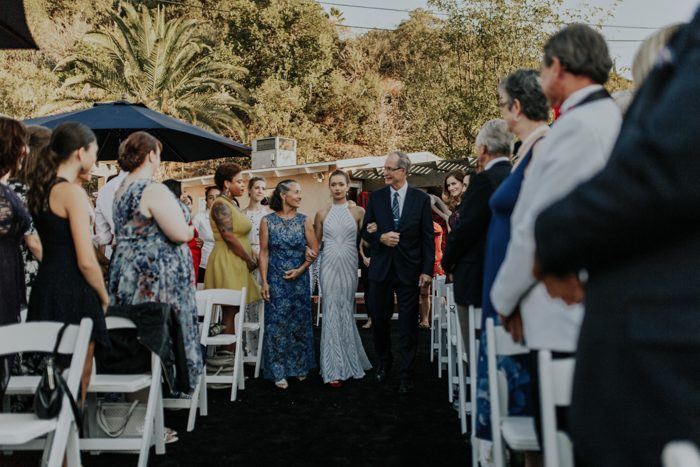 Since a lot of our family was traveling from opposite ends of the US to attend, a lot of them were meeting for the first time. So we had a huge game night for our rehearsal dinner, a ton of ice breaker games, and a killer food truck. That way, when it was wedding time, we had a huge group of friends instead of separate family groups. For every aspect of the wedding, we focused on how we could bring our family along on this wild journey. We are madly in love, and wanted everyone to experience the magic of it, and be actively enrolled in supporting it.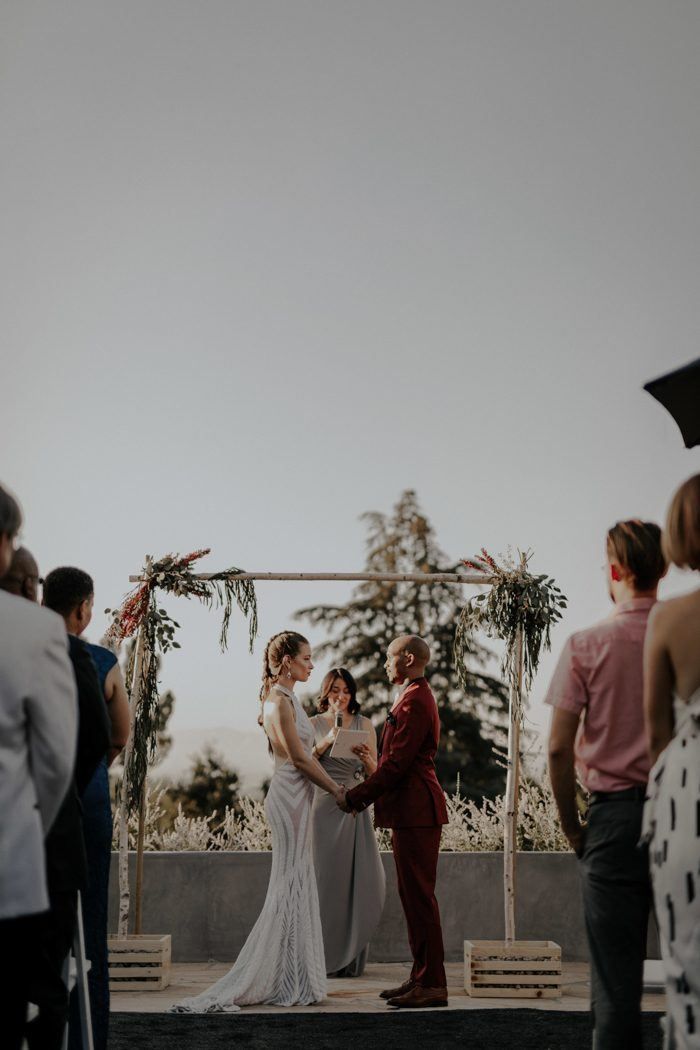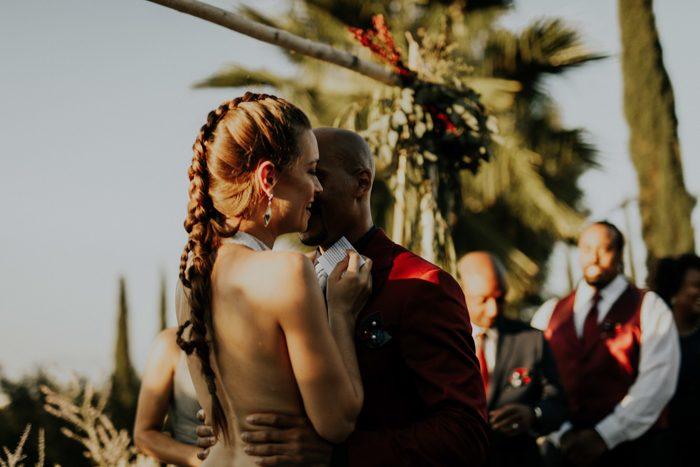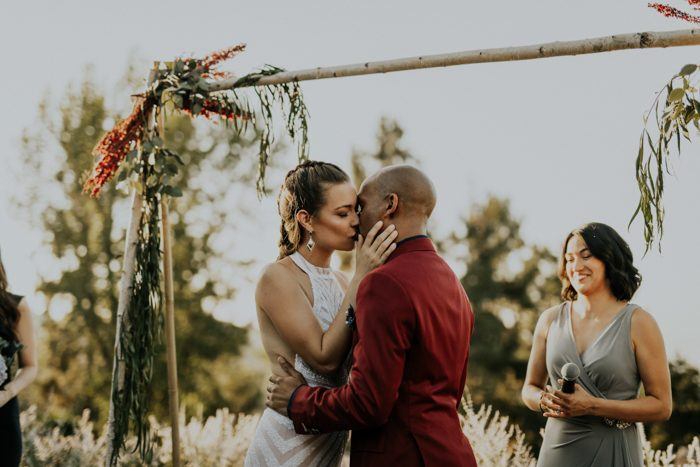 We wrote the entire ceremony alongside our officiant over the course of a few months. Instead of rushing through to get to the party, or making it super traditional, we personalized it completely. It was really important to us to enroll our guests in the process as well, so we included a section of vows for them! We wanted to honor and include our family in the process, instead of as a passive witness. To invest everyone in such a personal moment, and combined with the fact we wrote our own vows- there wasn't a dry eye by the end of it.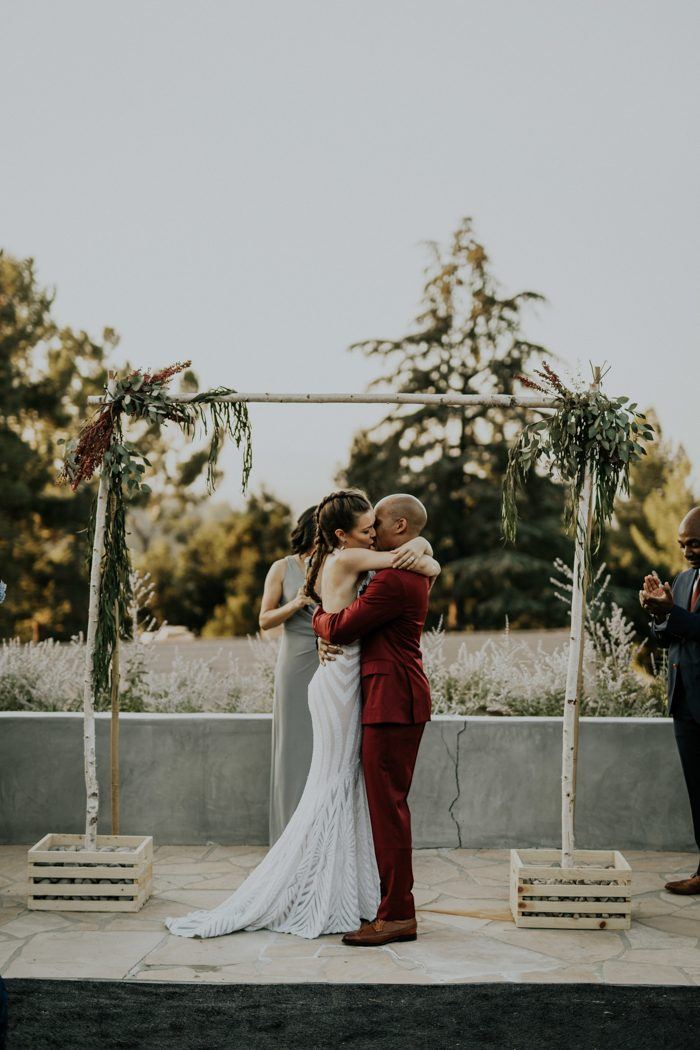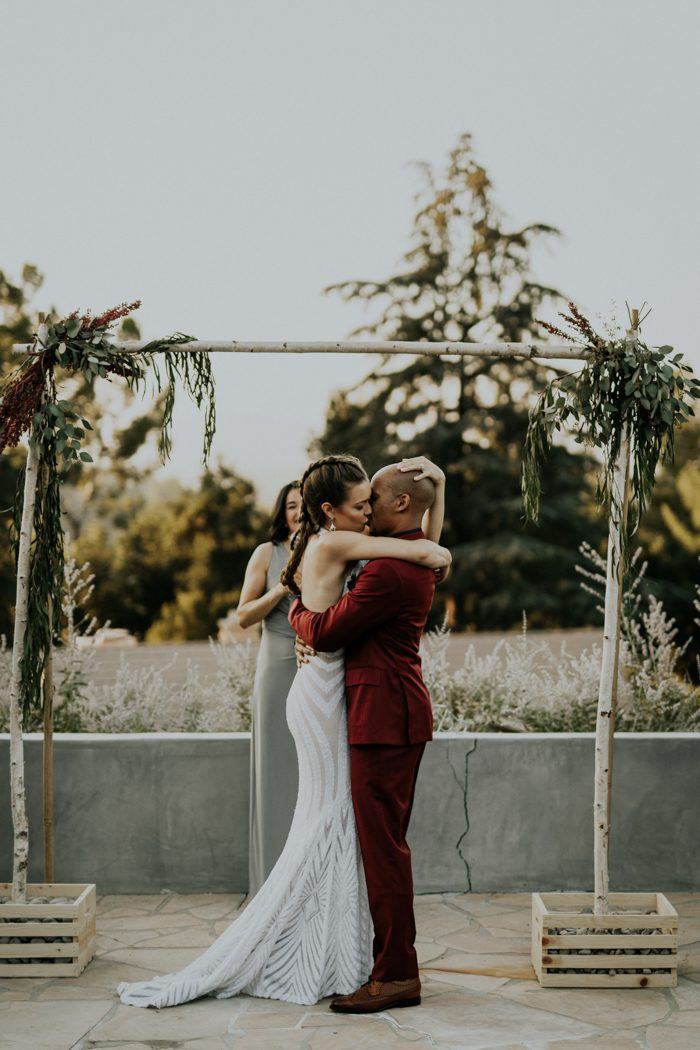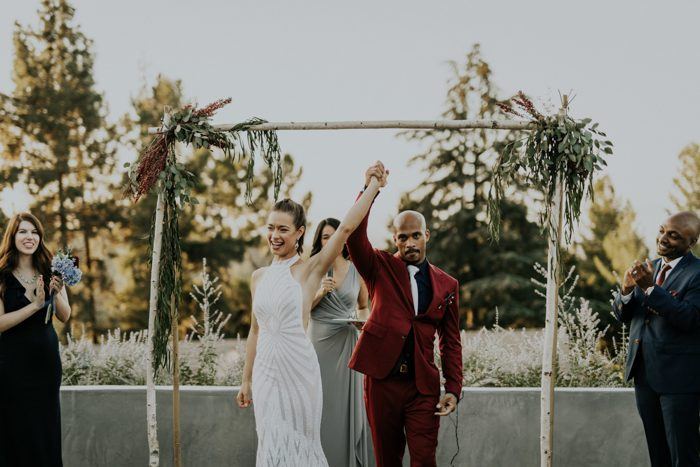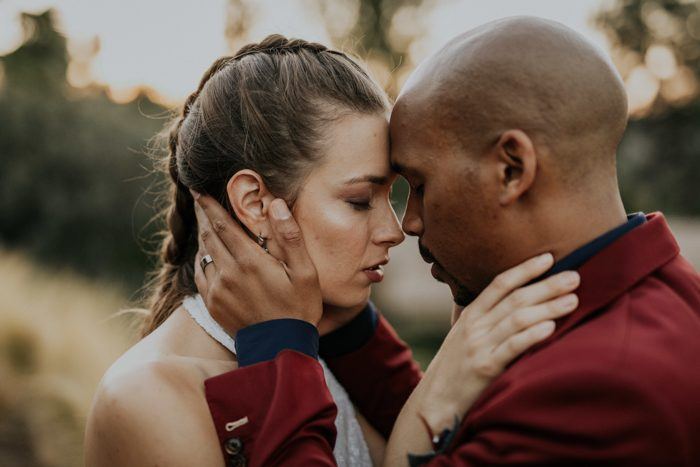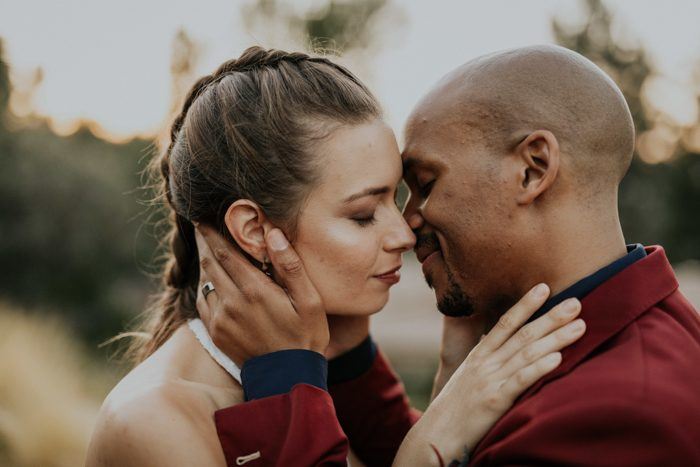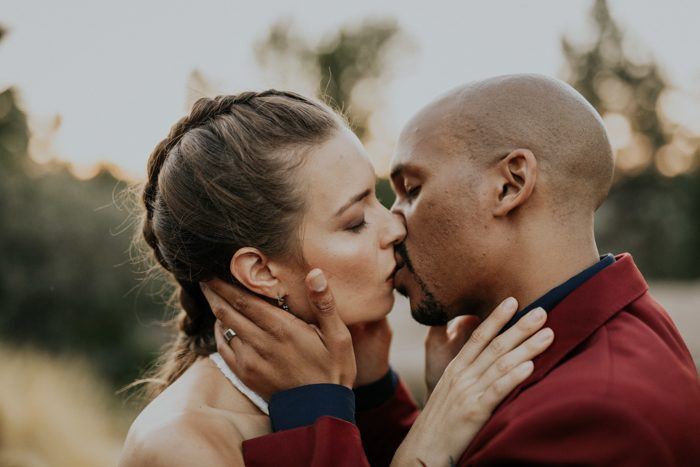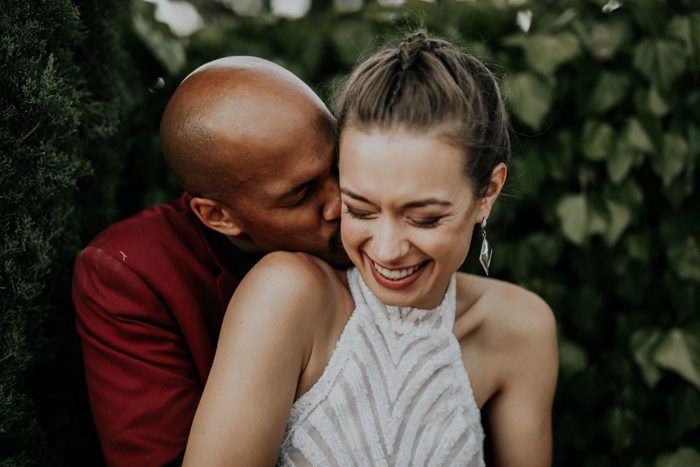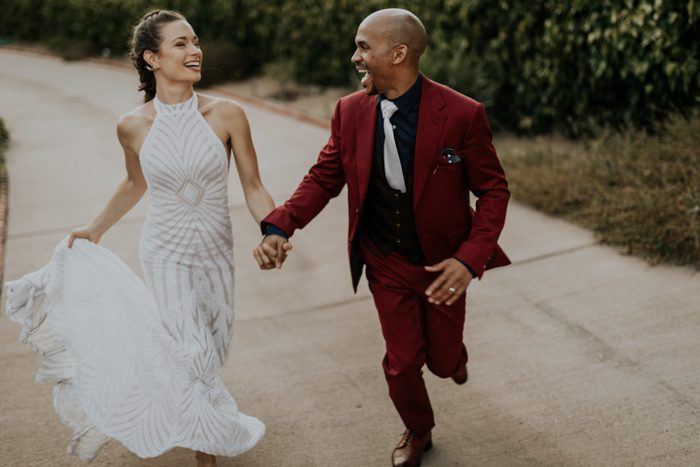 It's paramount for us as a couple to do everything with intention, and that included our wedding especially. We didn't do a single thing for "tradition's sake" unless it meant something deeply to us. People would try to tell my husband, "it's HER day," and he would just laugh. We are equal partners, through and through. If we didn't feel strongly about something, poof, we cut it! We listened to people's advice, of course, but the most liberating thing about planning our wedding was being able to say, nah. This is OUR day.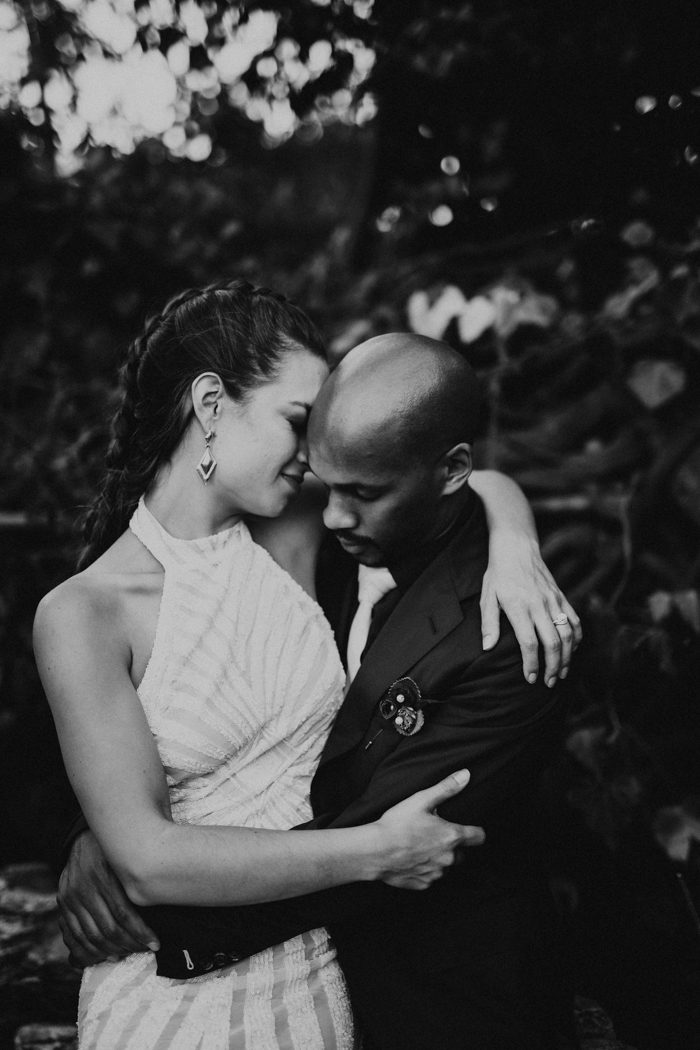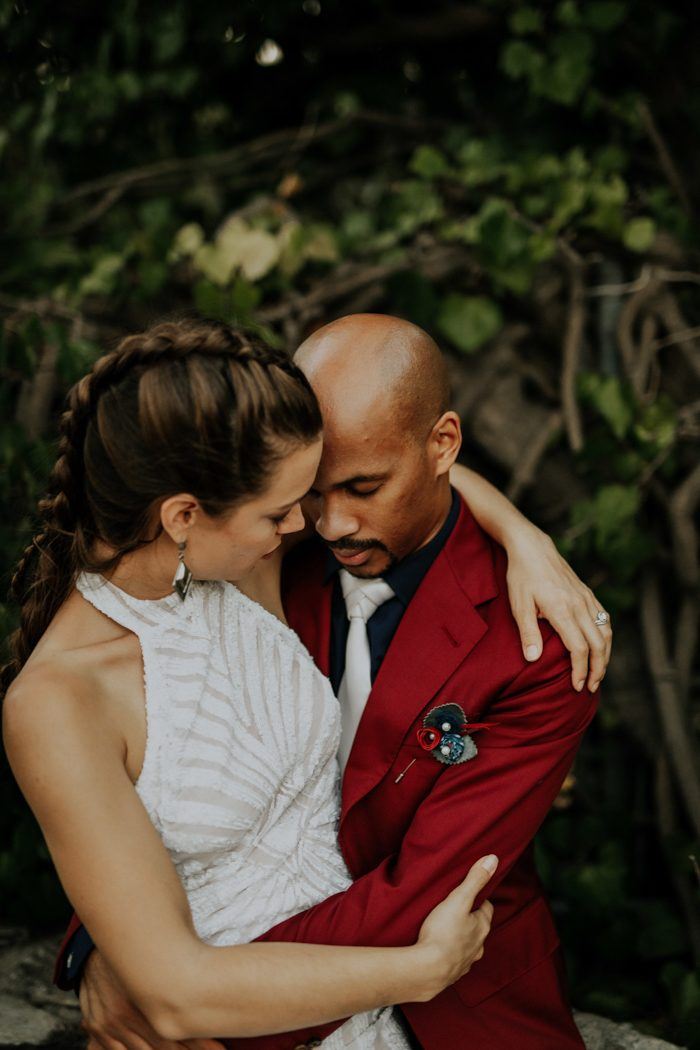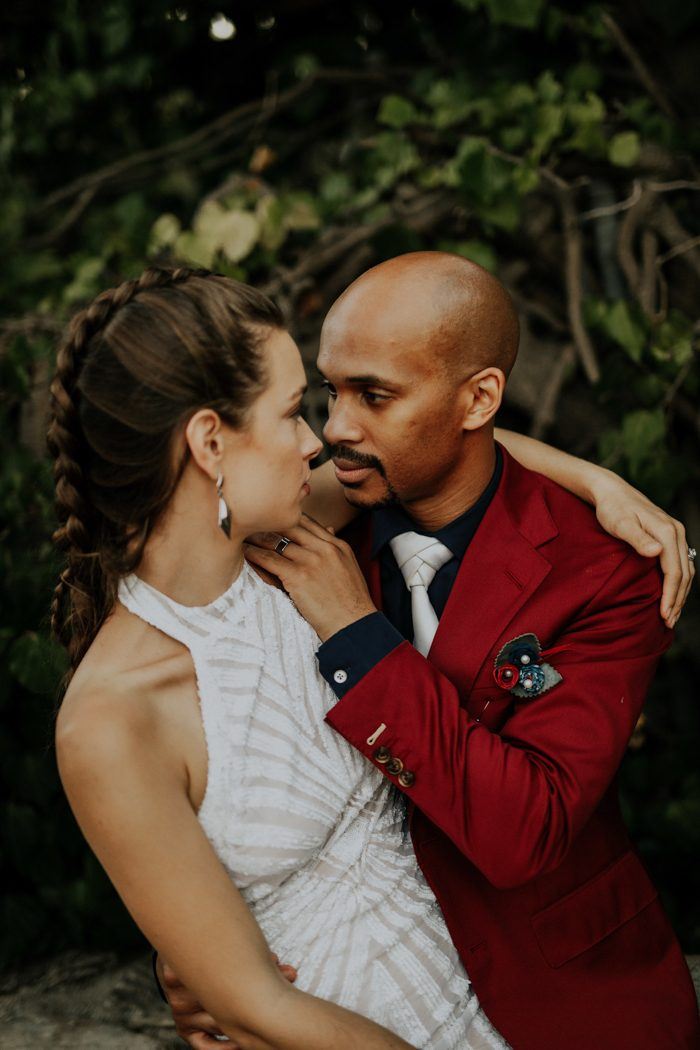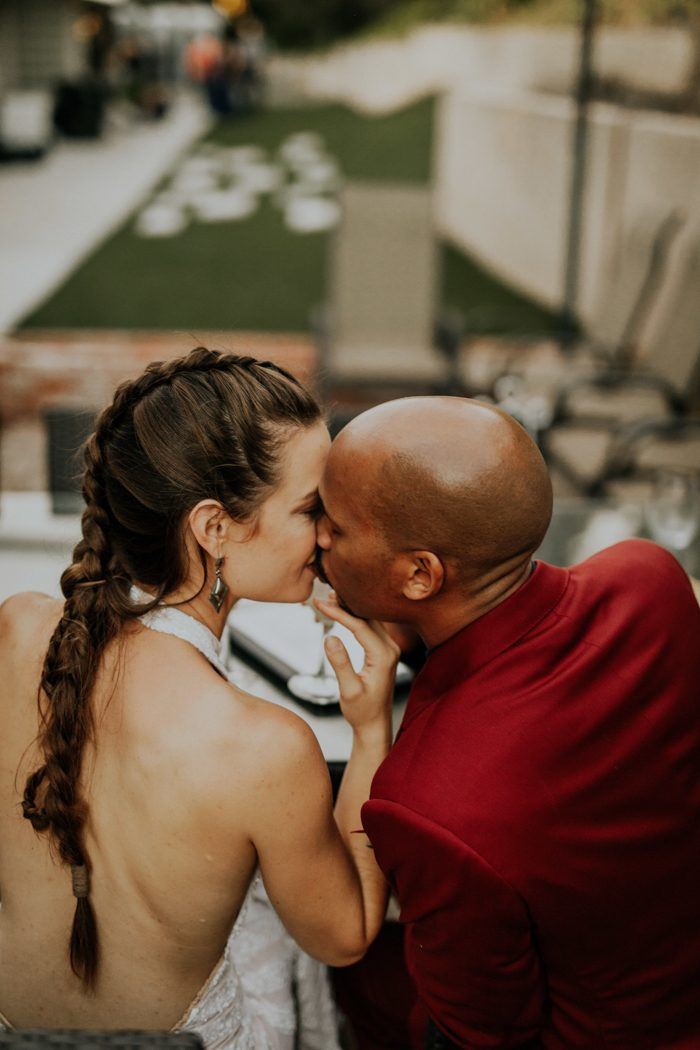 The theme of our wedding was Heaven and Earth. We used the metaphor of an oak tree during our ceremony, with a root system that is the our base in the earth, strong from the support of our families with branches that stretch upward in love and endless possibility. So for our favors, we had these beautiful wooden bookmarks made by a friend of ours with a laser cut image of an oak tree and our names engraved on the front. We are also story tellers andhuge bookworms, so a bookmark was the perfect choice for us.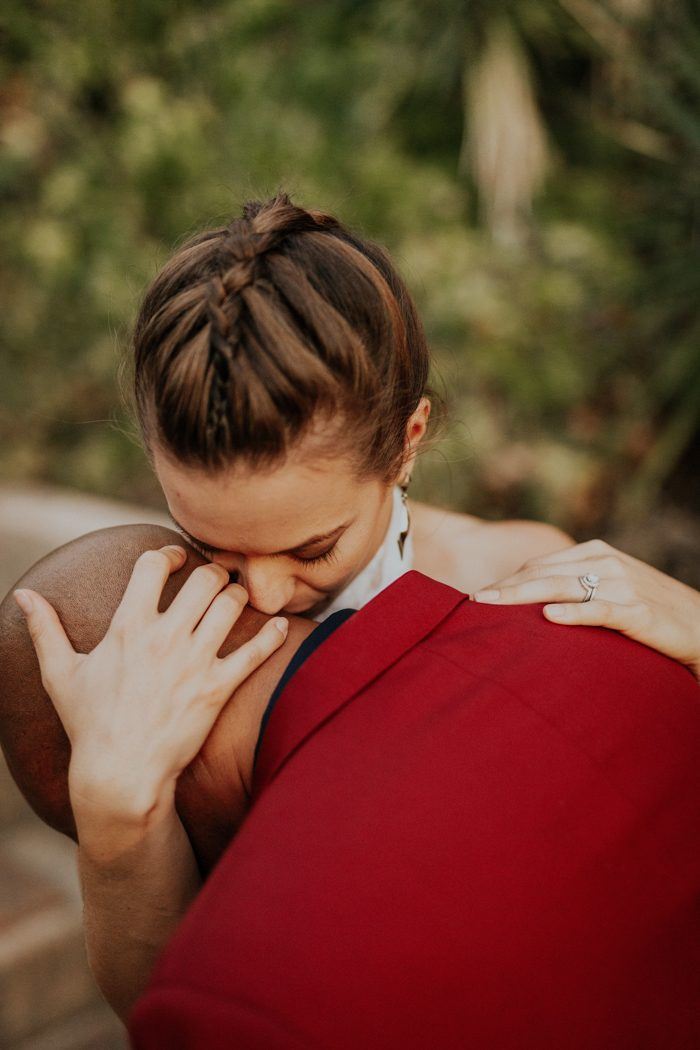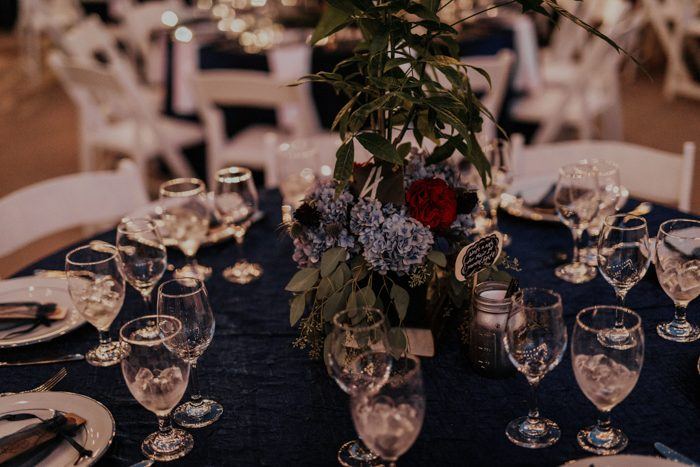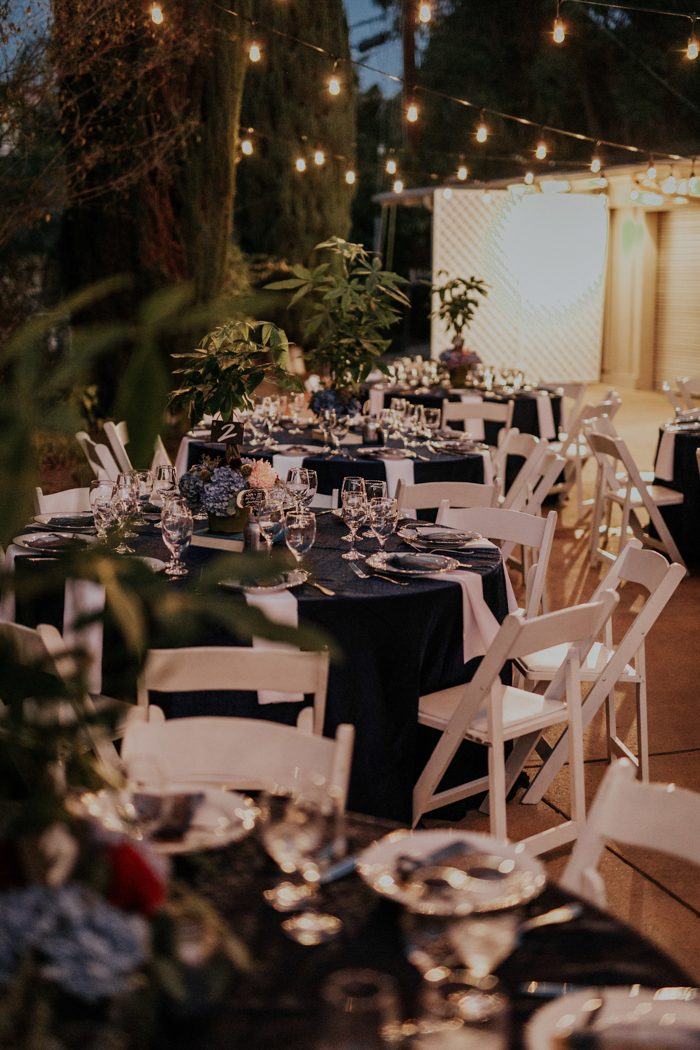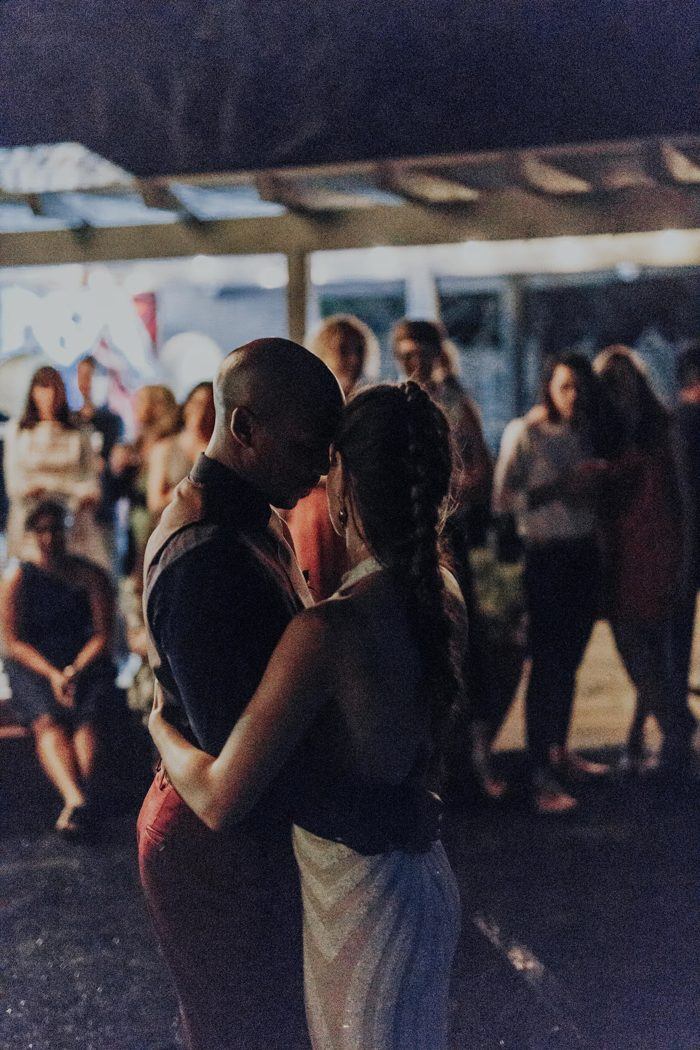 The ceremony was the most magical, but our first dance was pretty special. We are both martial artists, so instead of a first dance, we had a first fight! As we prepared for our the "dance", he pretended to step on my foot, I pretended to get mad at him, and then I threw up my hands and shouted "Fine, let's fight about it!" Two of our best friends threw us bo staffs, we caught them and proceeded to have a choreographed stick fight, still in our wedding attire. Our guests just lost it.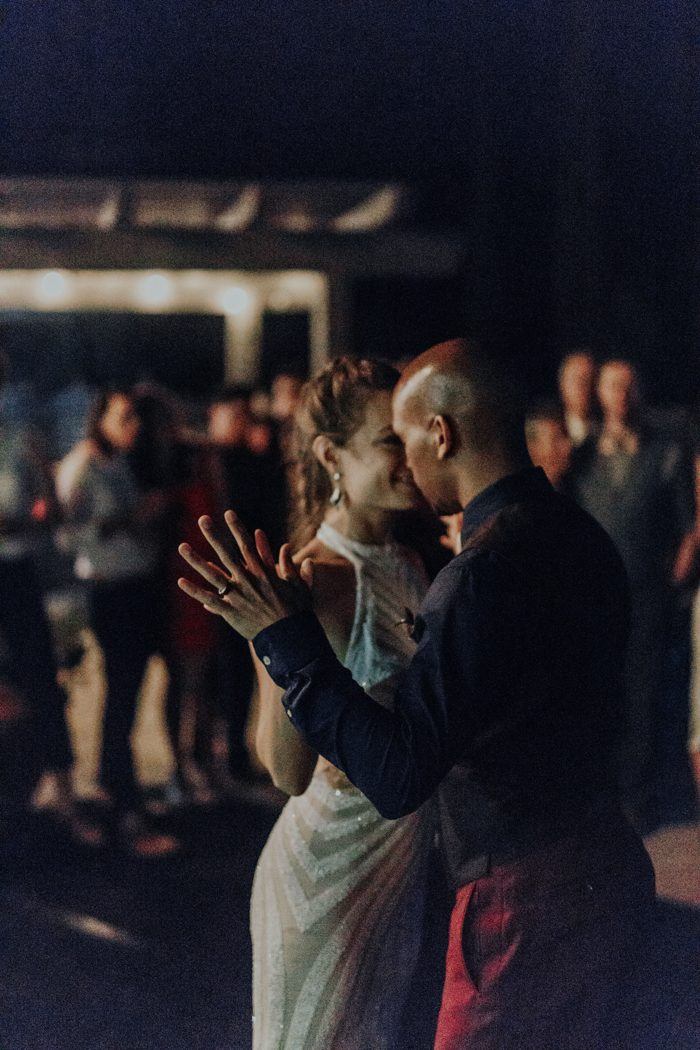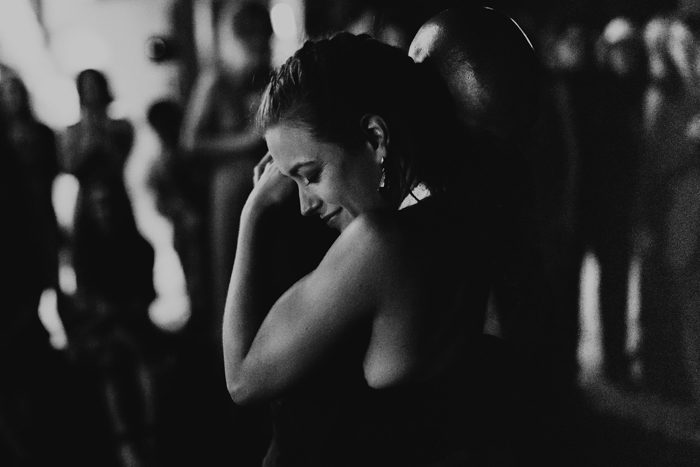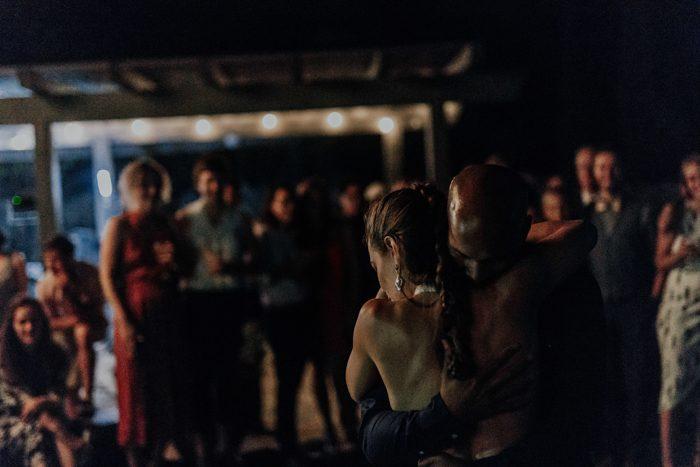 Congratulations to Andrea and Daren and special thanks to Asher and Emily Photography for sharing this incredibly meaningful wedding with Junebug! For more emotional and intentional wedding inspiration, check out this heartfelt Oregon wedding at Wallowa Lake!