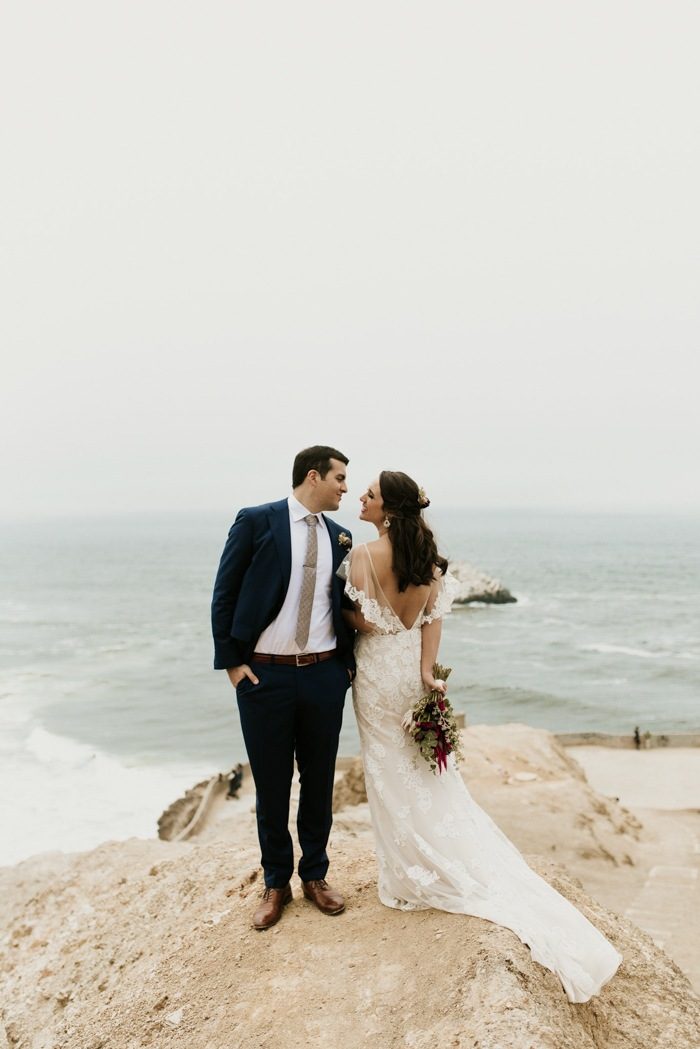 Kourtney and Jorge were faced with a difficult decision while planning their San Francisco City Hall elopement. They wanted to focus on their love and commitment, a low-key, unique, and intimate day without disappointing their many loved ones, but this incredibly romantic destination elopement was the perfect choice and their family and friends couldn't have been happier! After their emotional first look and ceremony at gorgeous and historic city hall, this adventurous couple headed down to the ruins of the Sutro Baths and rocky coasts for some incredibly romantic couples photos and to exchange their personal vows. Despite running away to wed, this bride's look was full of glamour and elegant details from her stunning lace flutter-sleeve BHLDN wedding dress to the dramatically oversized pink and red bridal bouquet created by Le Bouquet. Little Boat Photography captured breathtaking images of the couple on a precarious cliff side, moments that reflected the way this couple supports and care for each other.
The Couple:
Kourtney and Jorge
The Wedding:
San Francisco City Hall, San Francisco, California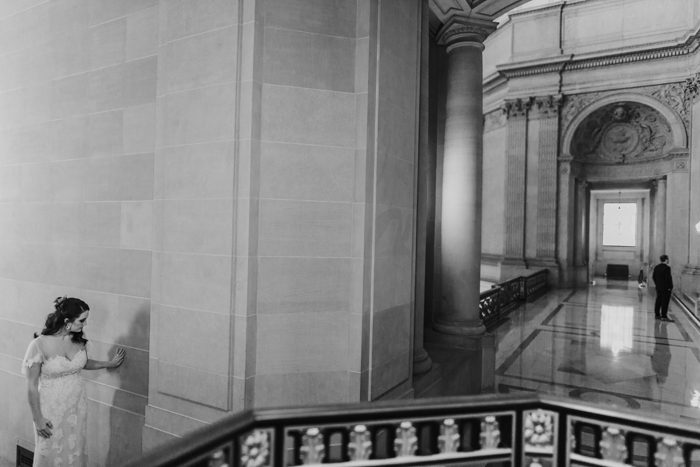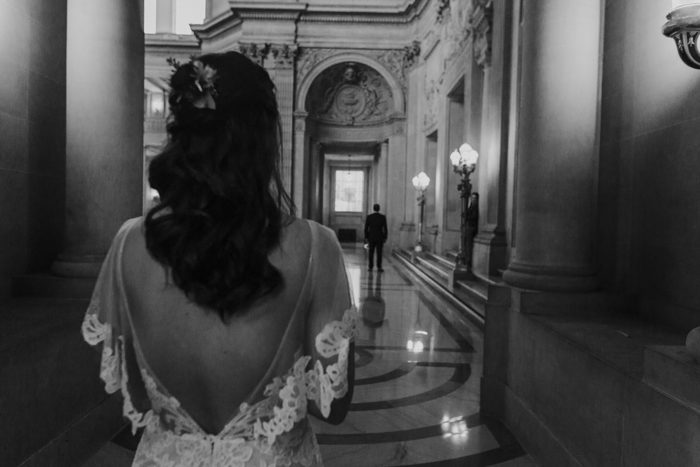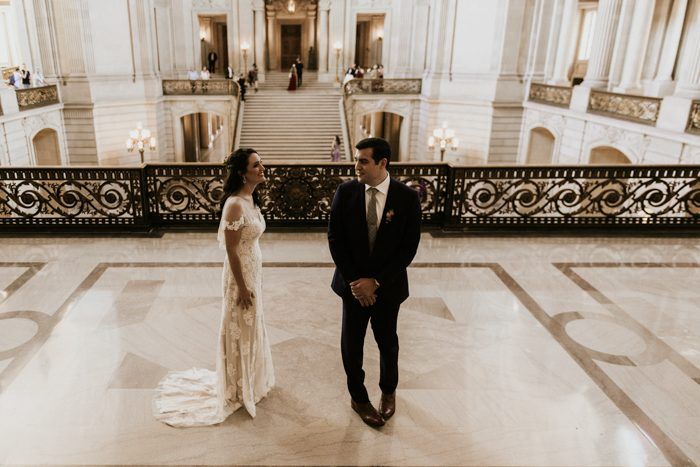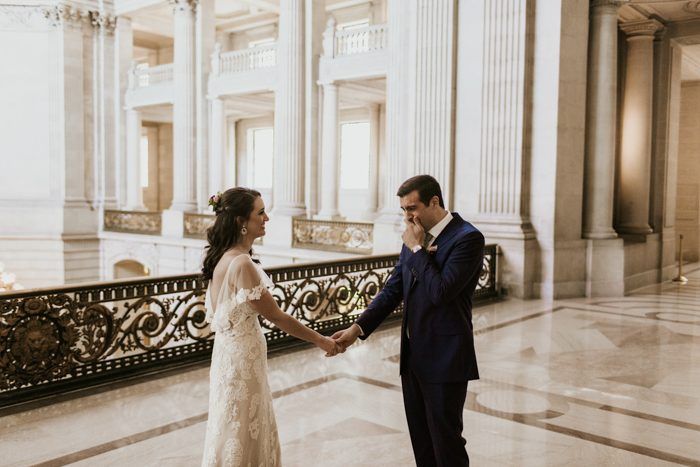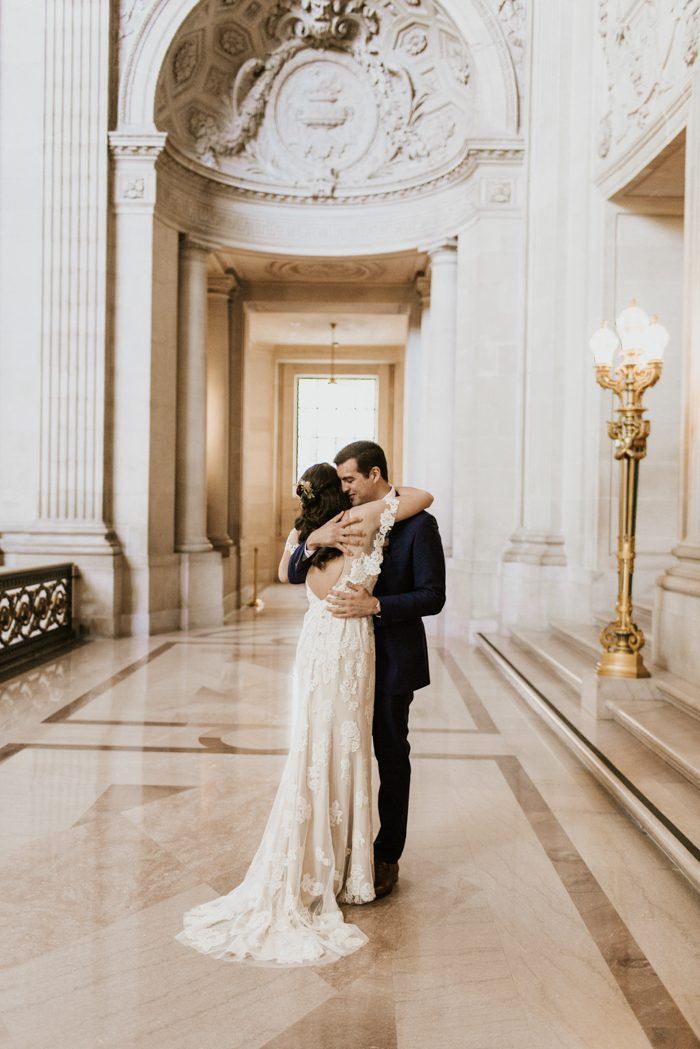 Our number one focus while planning our wedding was making sure it felt like "us." We wanted the day to be low key, romantic, unique and intimate. It was so important to us that we remembered the meaning of the day – it was about us, our love and our lifelong commitment to love, support and cherish each other. The idea of running away and being alone in those moments seemed perfect to us.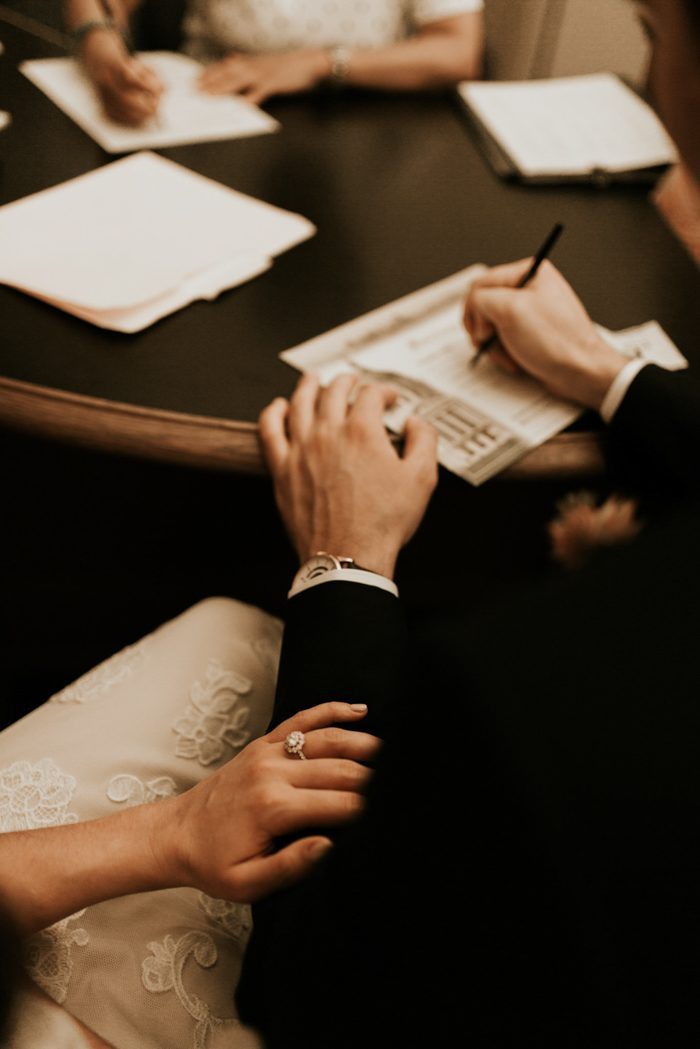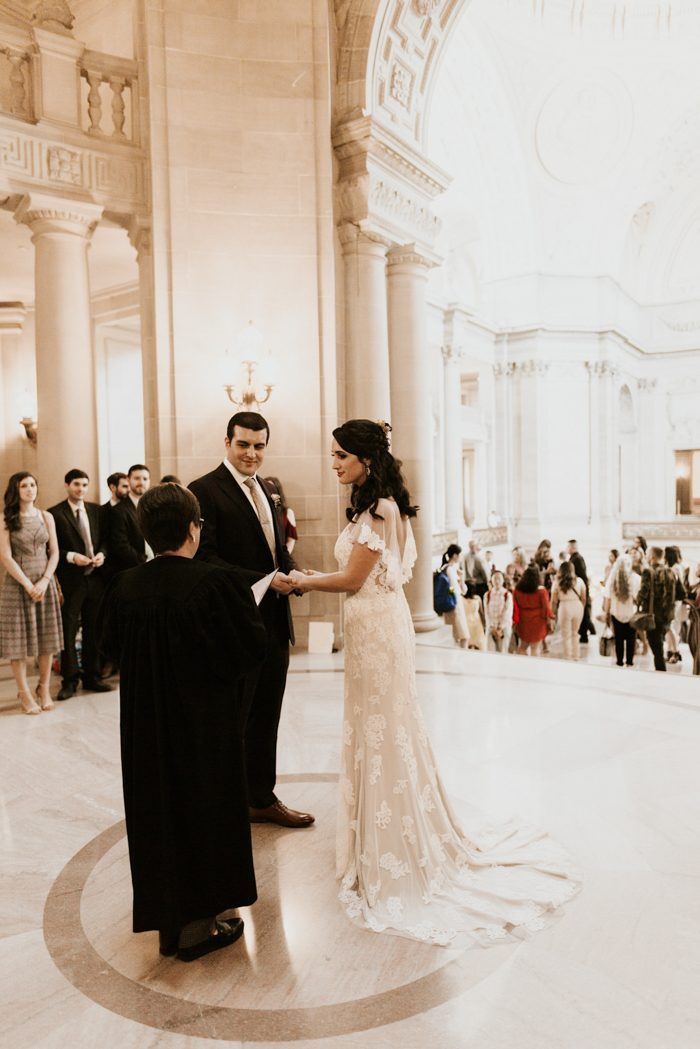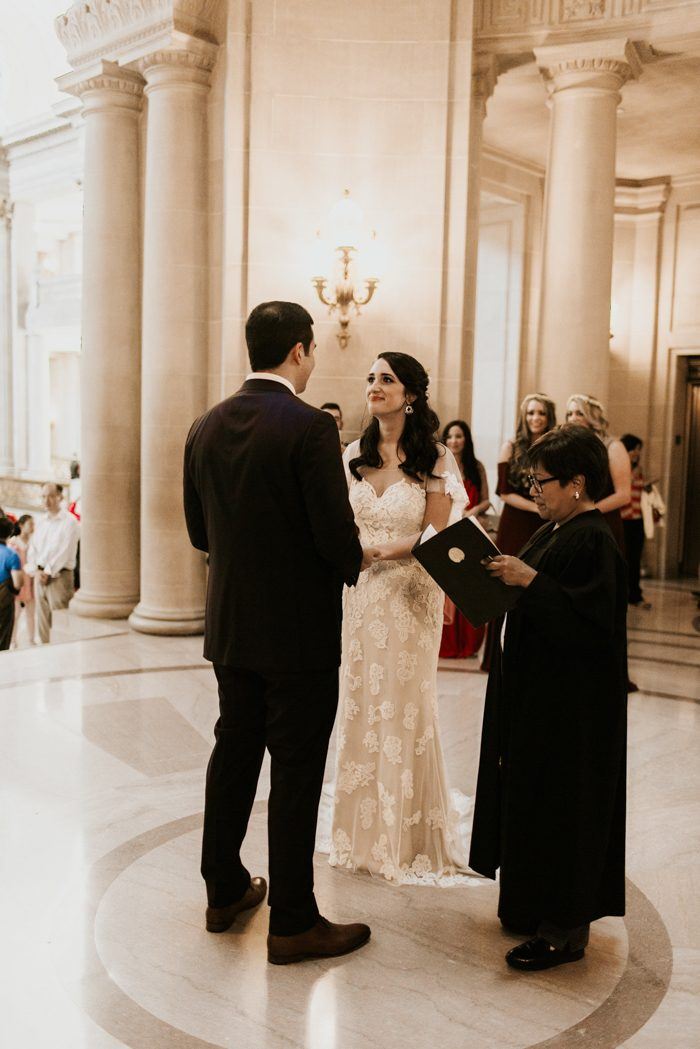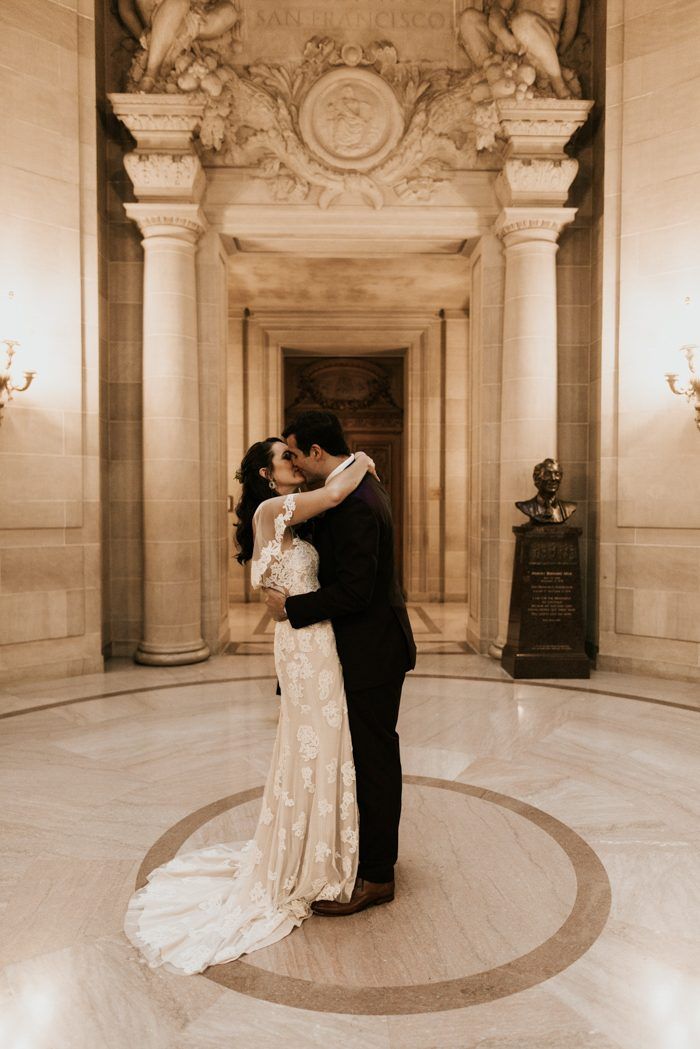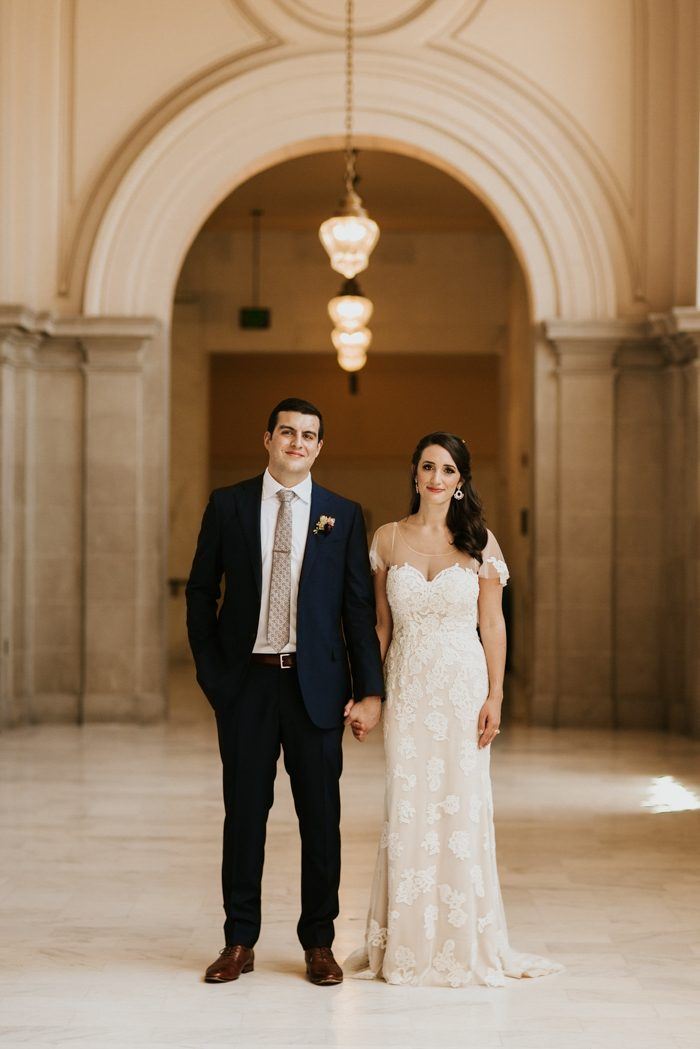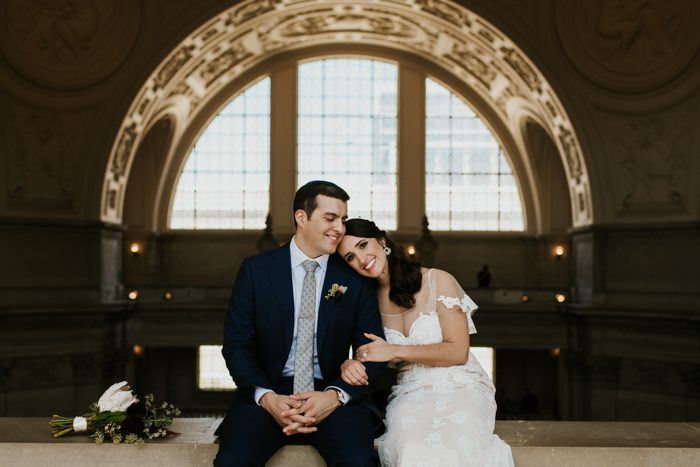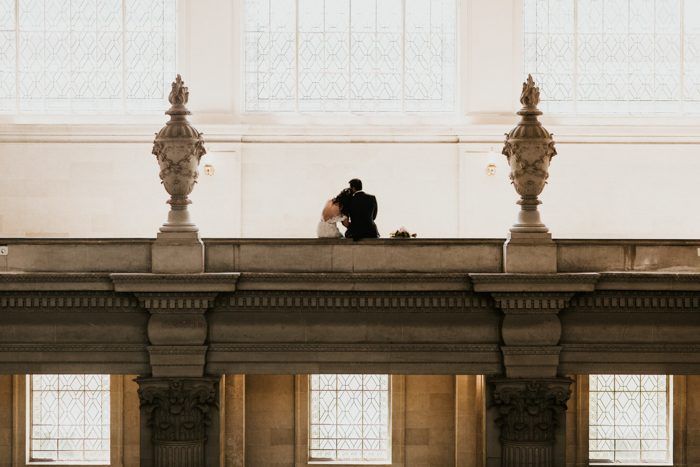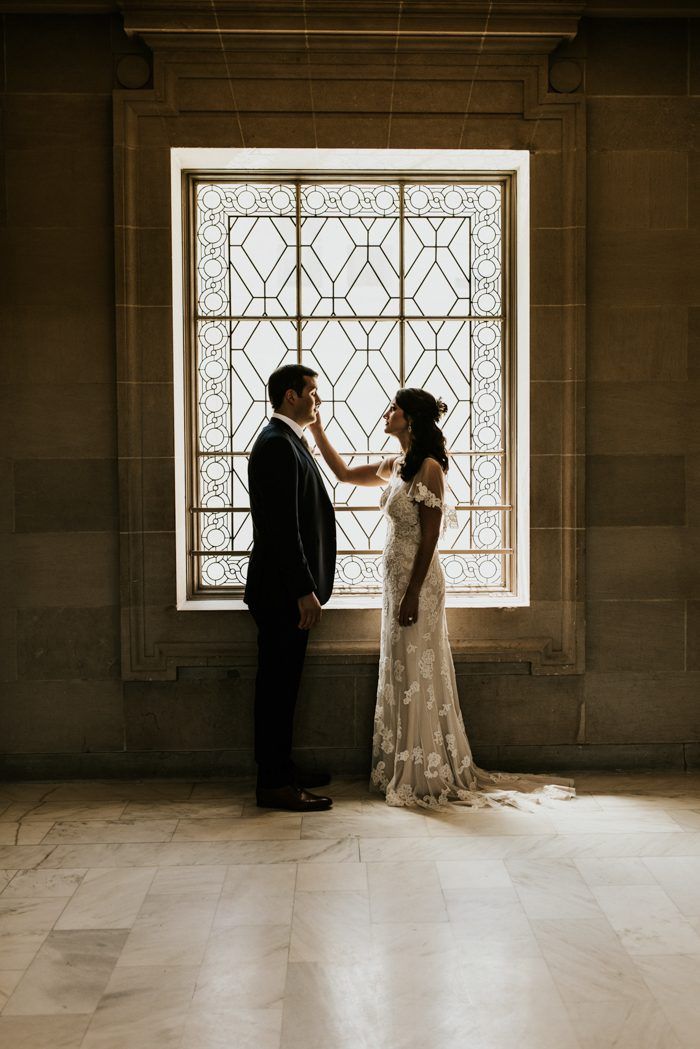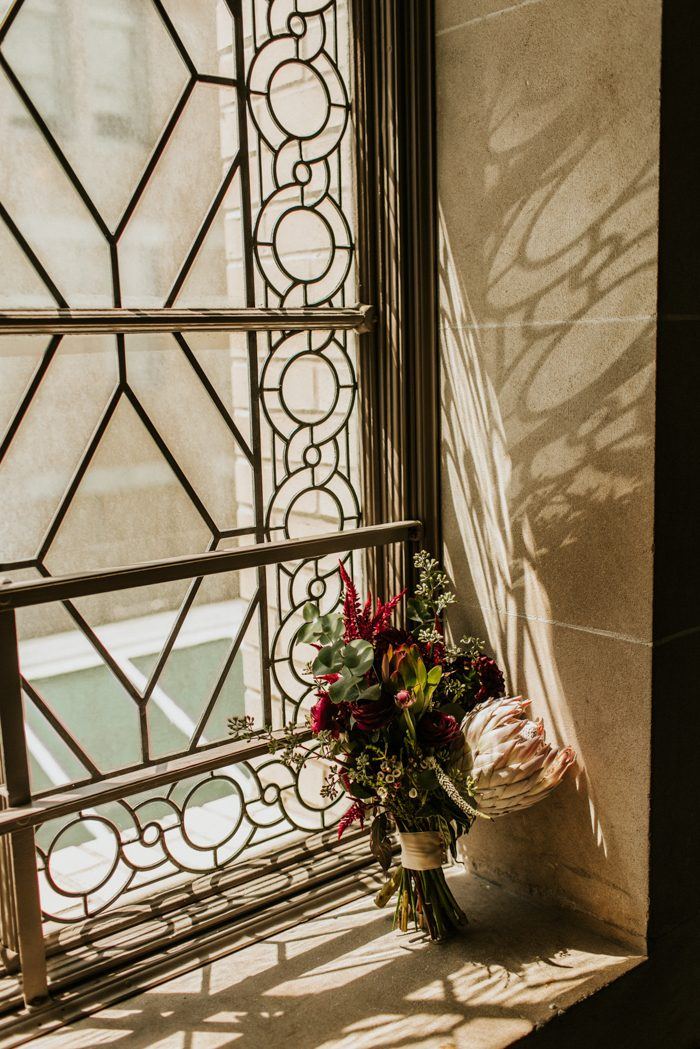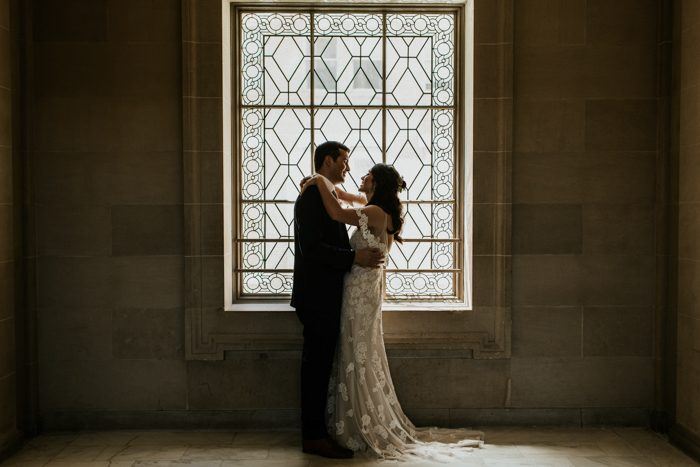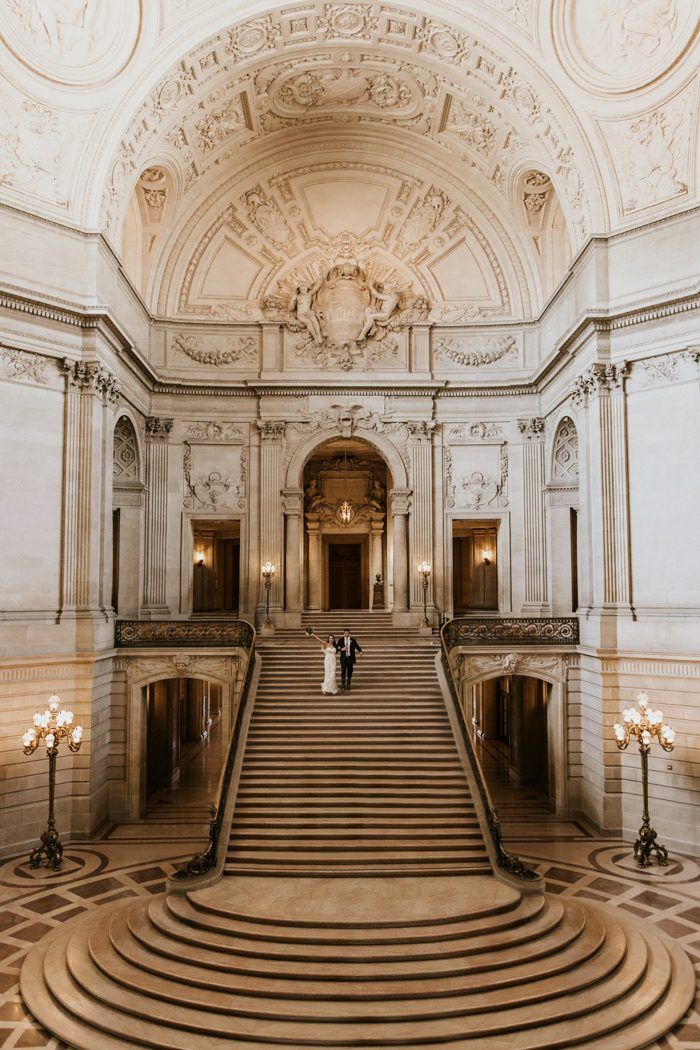 In my opinion, San Francisco City Hall is one of the most beautiful places in the world. It is breathtaking and even more gorgeous in person. I knew when we threw out the idea to elope that this would be the place we would go. Coincidentally, the summer of 2017 was also the 50th anniversary of the Summer of Love in San Francisco.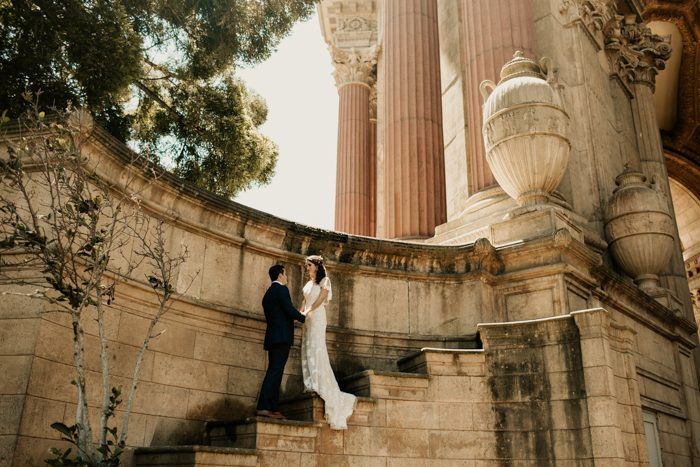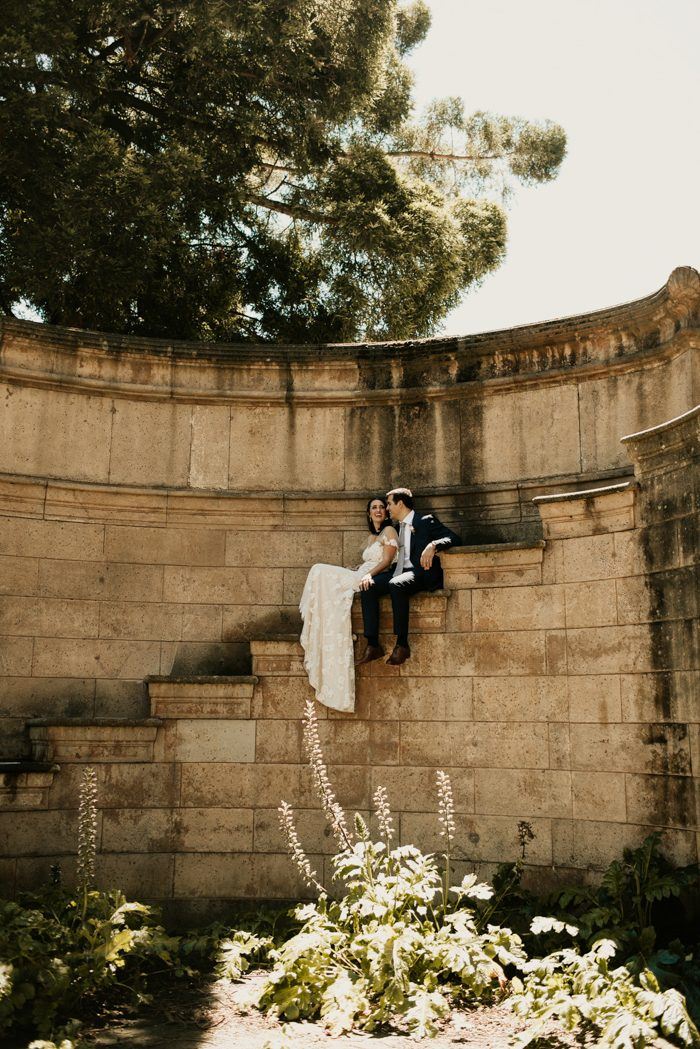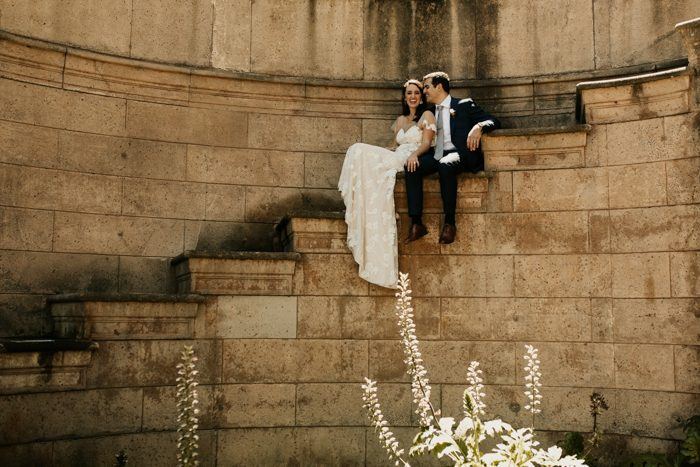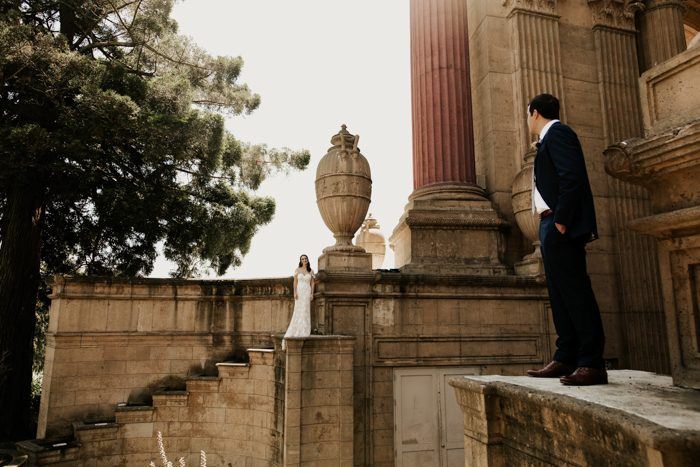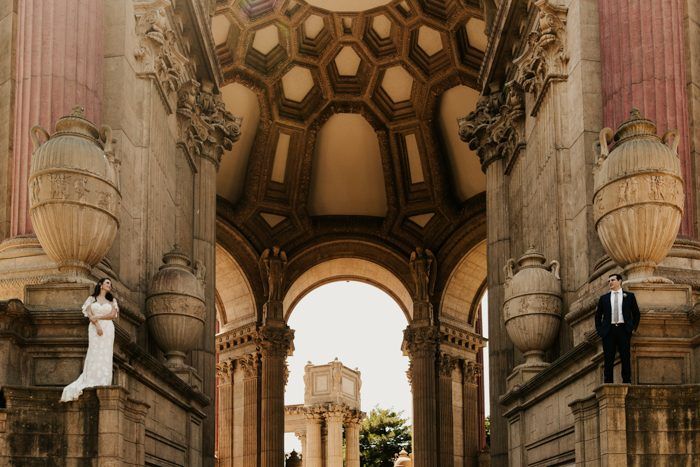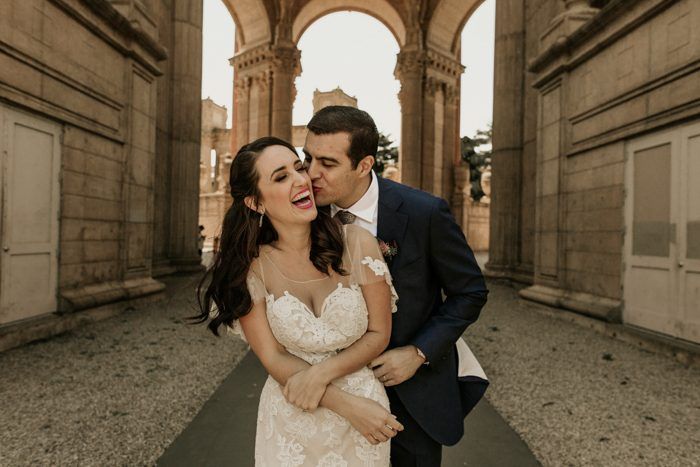 Safeena, our photographer was a dream from our first interaction. Safeena said on our first call that she "captures how the moment feels, not just how it looks." This could not be more true. She was so fun to be with and made us feel so comfortable!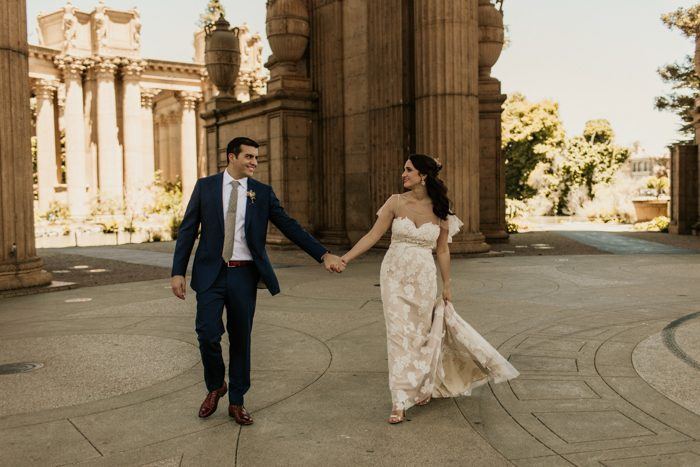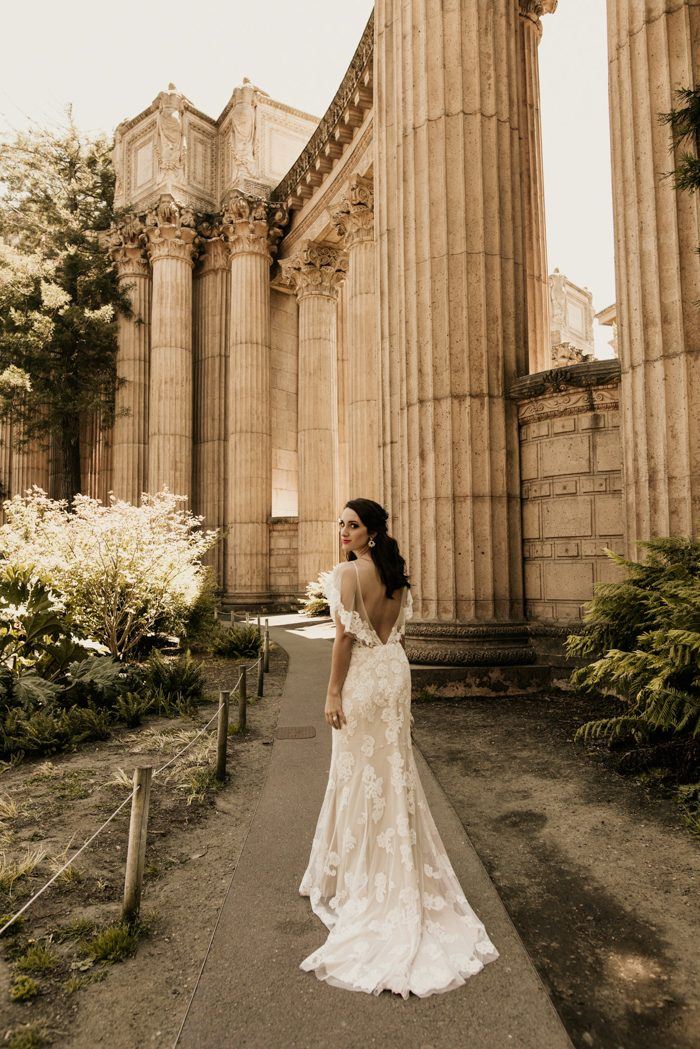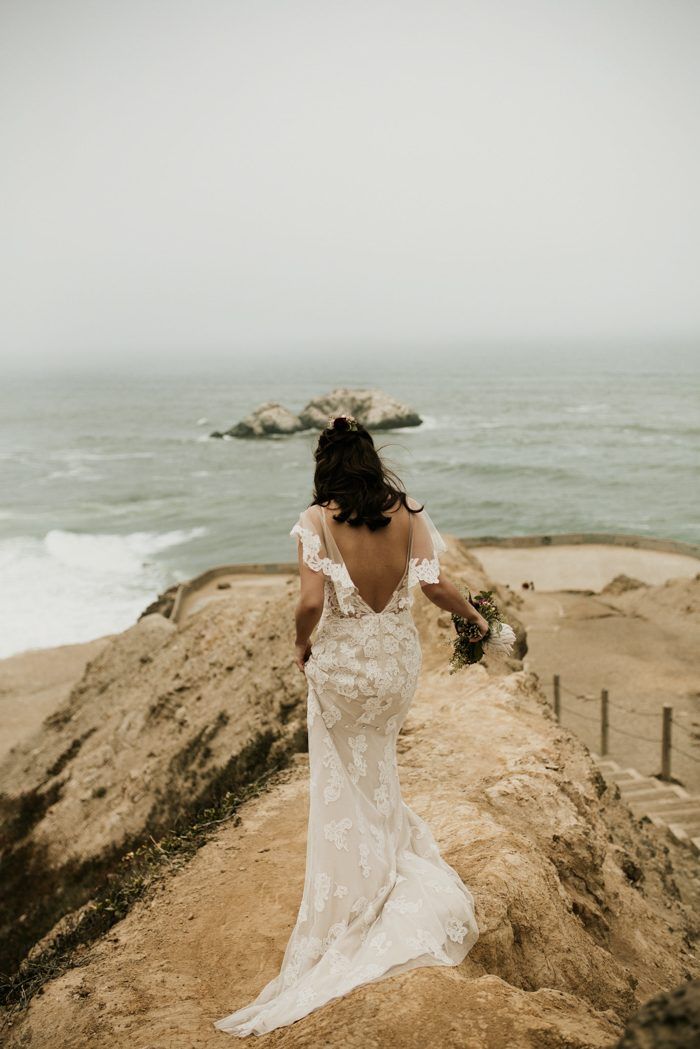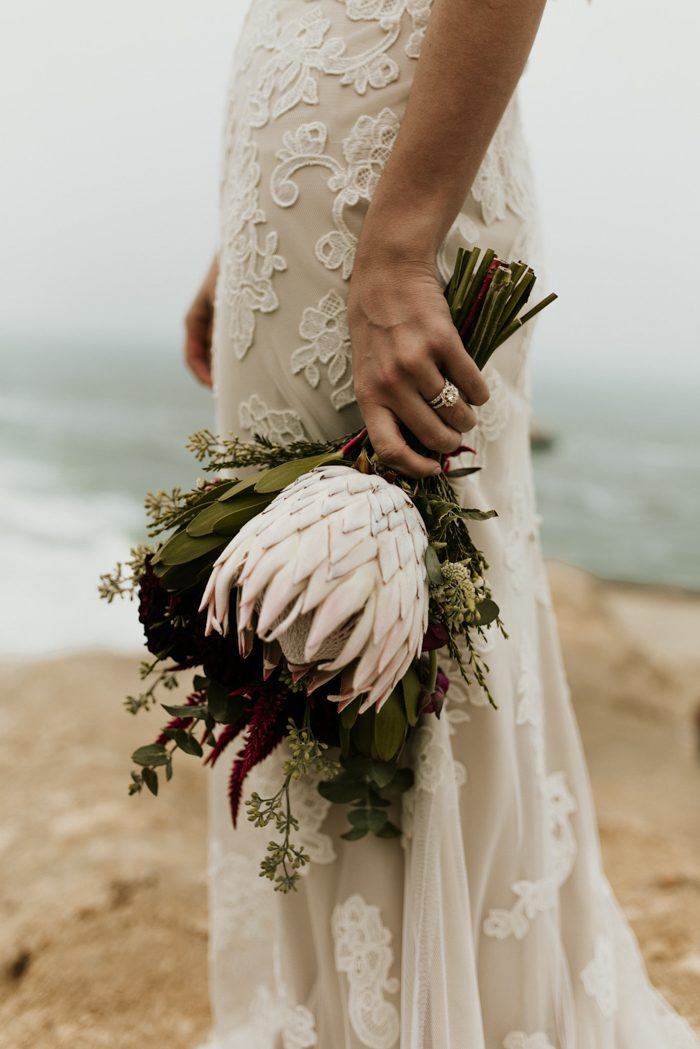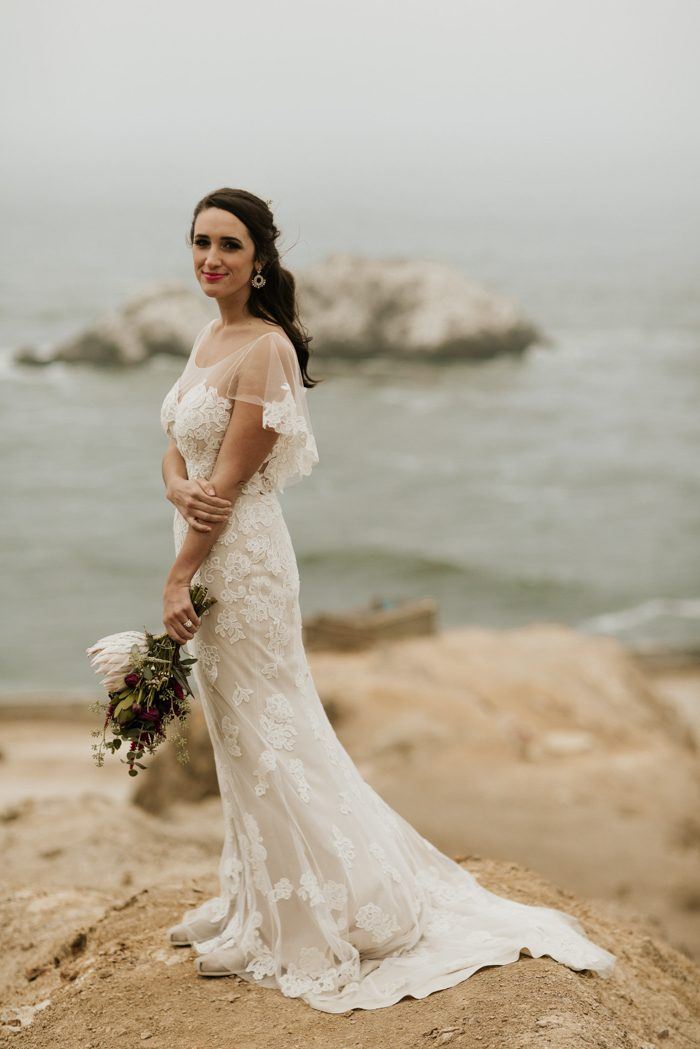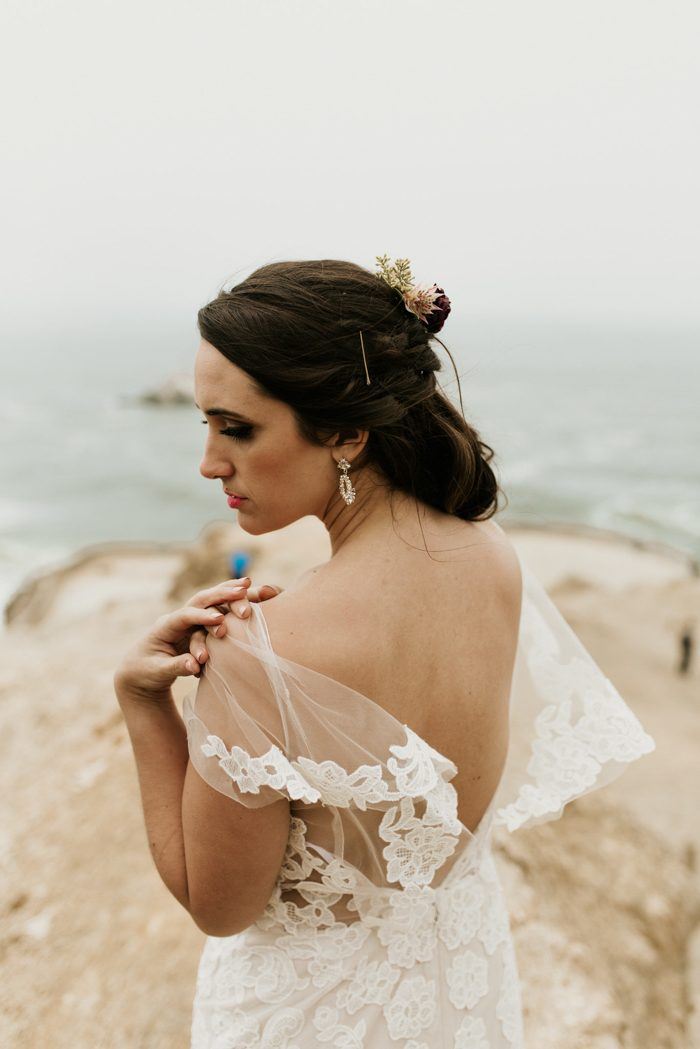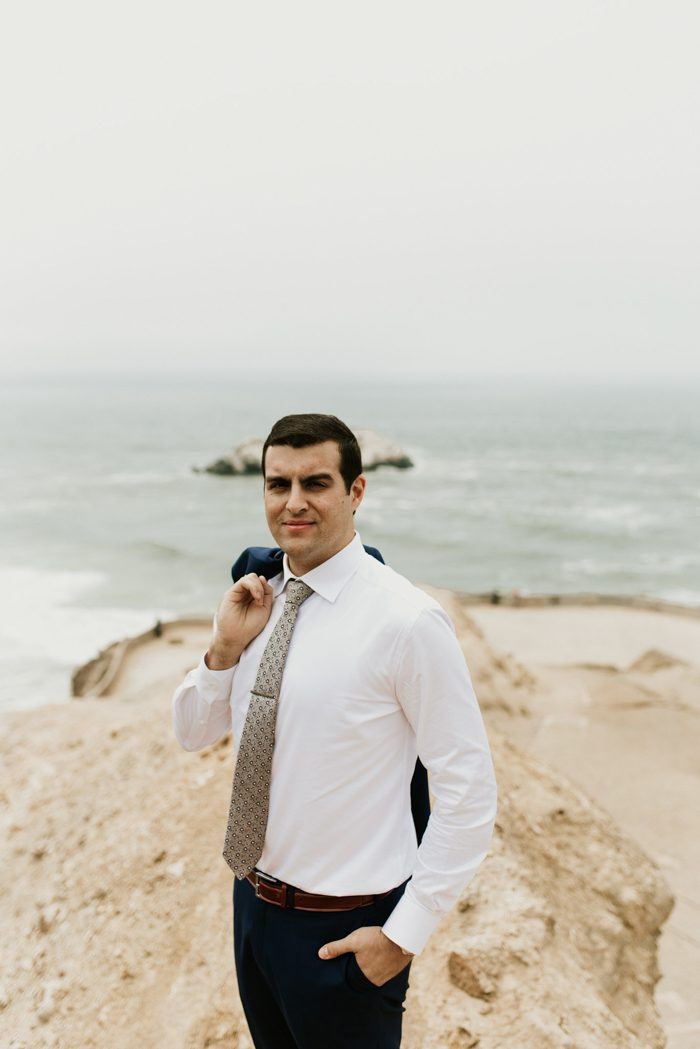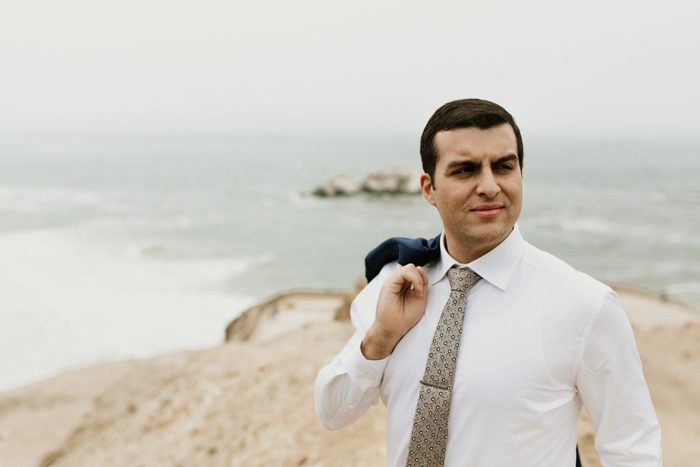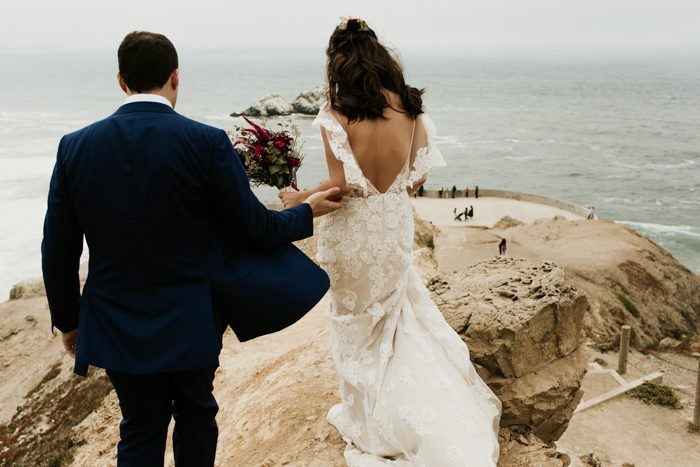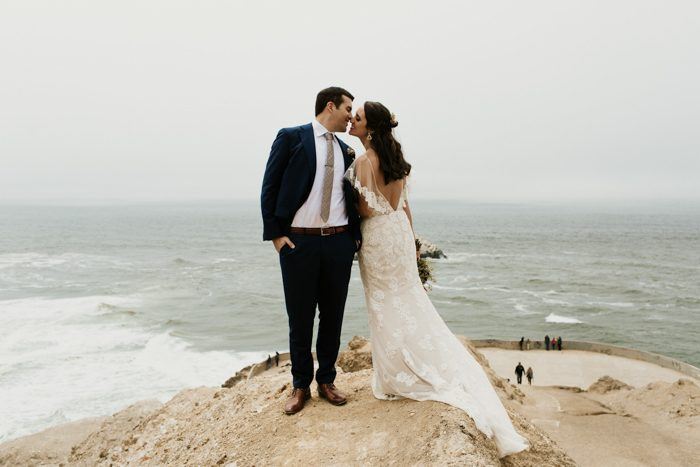 I love the pictures on the cliff at Sutro Baths! It was such a cool moment in the day anddefinitely will be remembered forever. I am eternally grateful to Safeena for creating this memory for us. We got down there and settled and realized how small the space was for both of us and how freezing we were so we didn't get a ton of shots. The pictures Safeena did get turned out absolutely breath taking but some of my favorite pictures are of Jorge helping me up and down the rocks. He is such a supportive, gentle, caring man and those moments really captured those qualities. He always has my back and I love that we have pictures that symbolize that so well.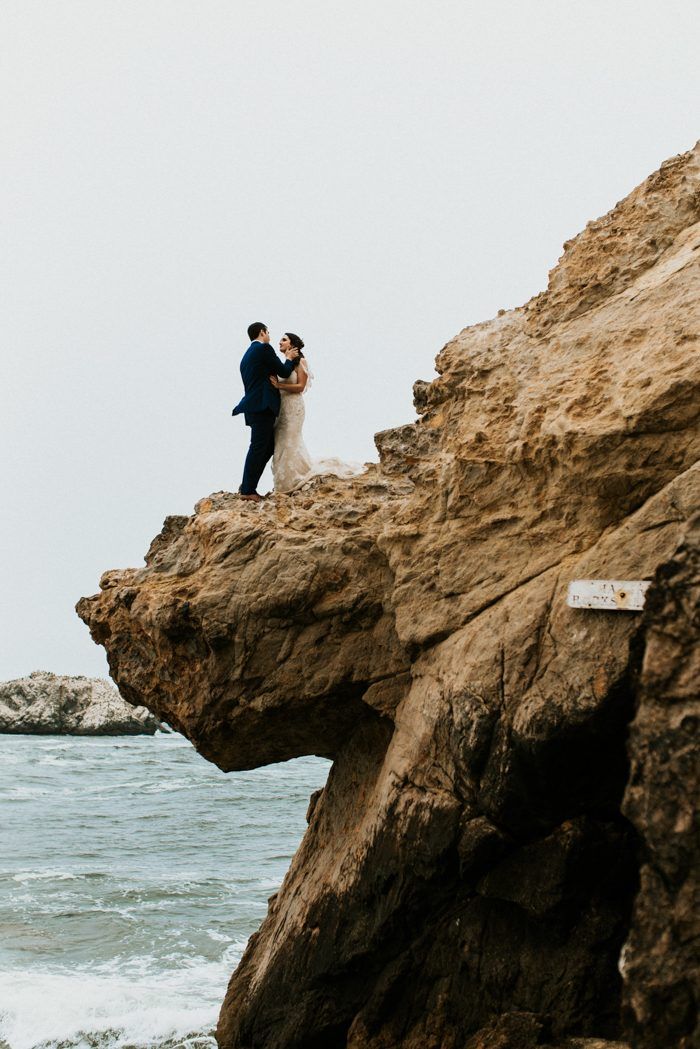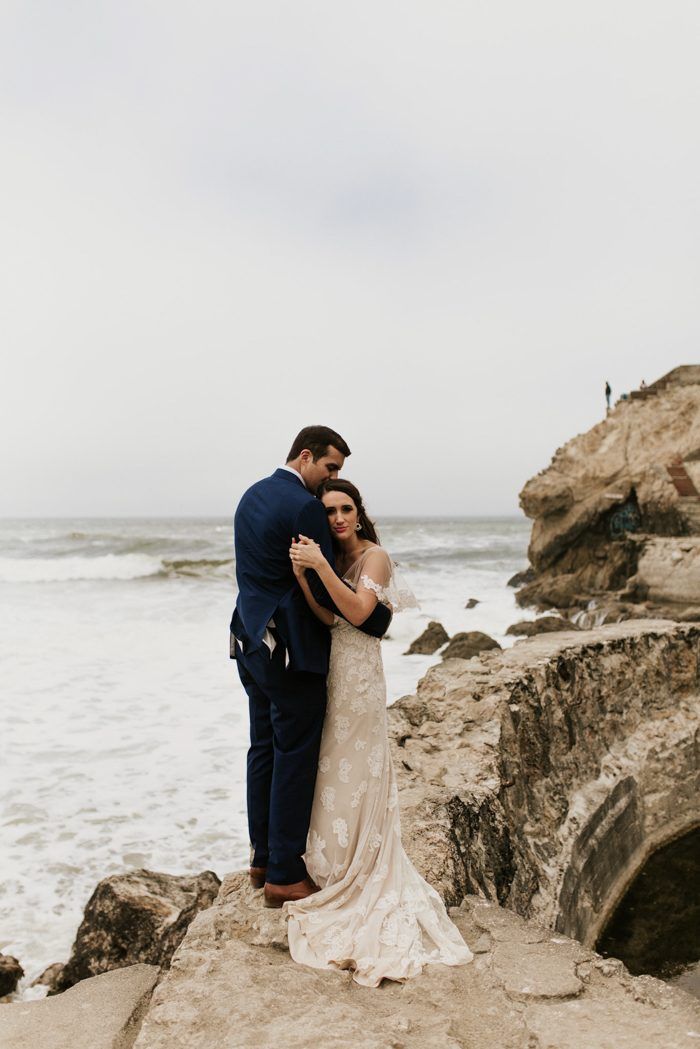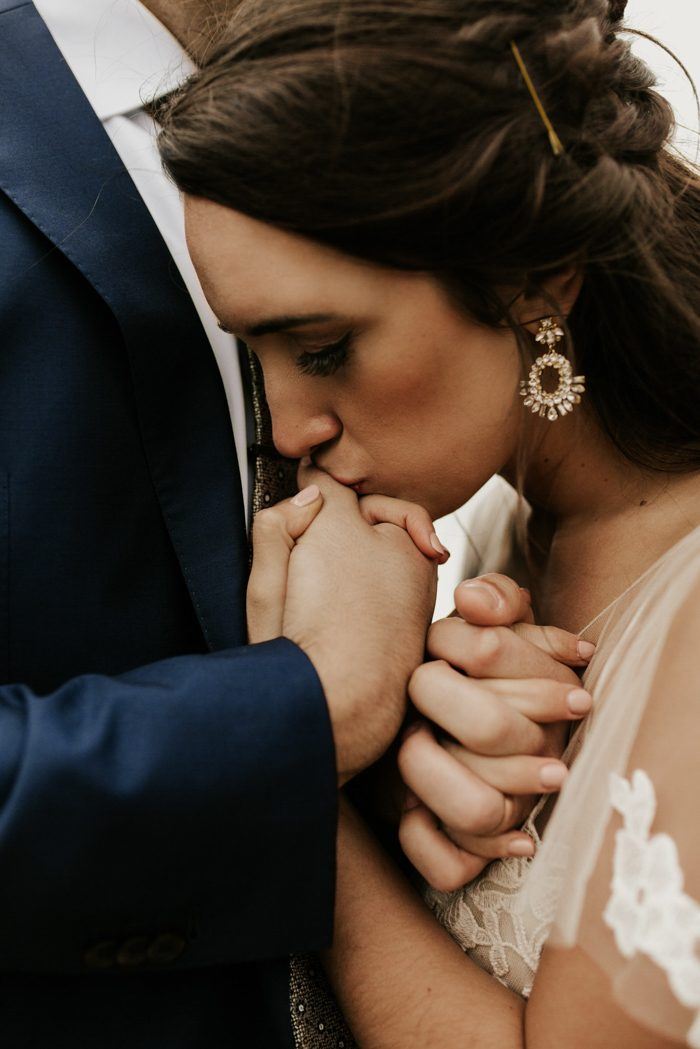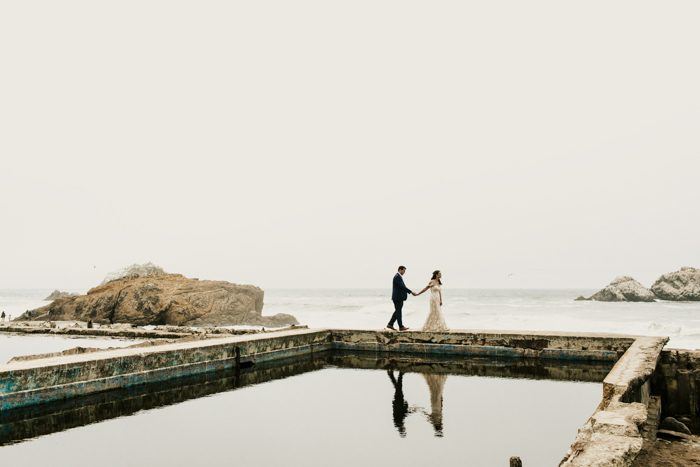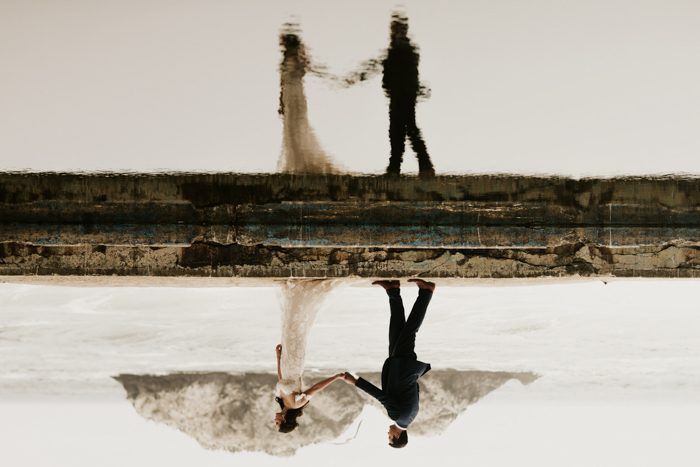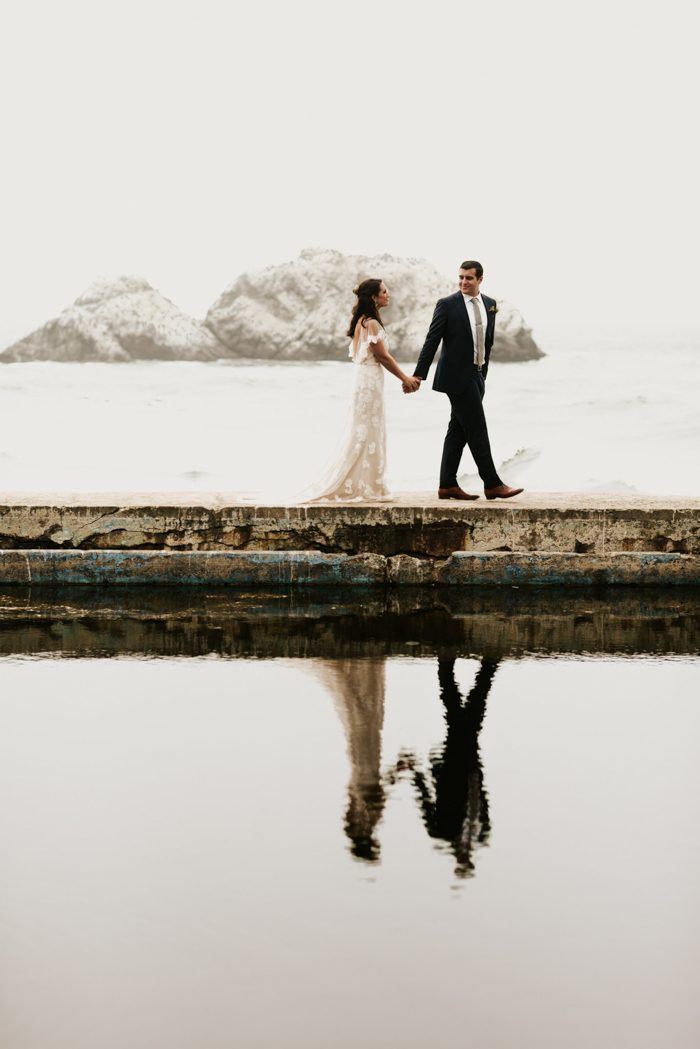 Deciding to elope and forgo a traditional wedding was a difficult decision for us to make, because we knew it would disappoint many of our loved ones. It was tough to follow our gut and make the decisions that were most right for us but we look back and do not regret it one bit. Whether you are veering away from a small societal norm or a long standing family tradition, we would advise anyone planning a wedding to do whatever makes you and your partner happiest. It is your day to celebrate your love andyou only have one shot! After we eloped, our family and friends were all so thrilled for us and just happy to know our trip was everything we hoped it would be.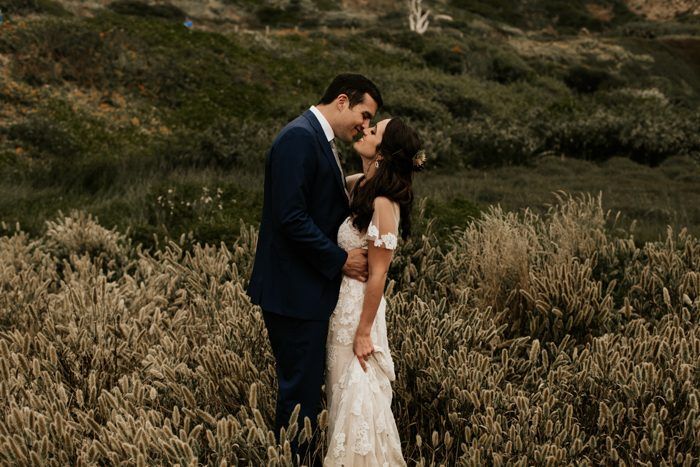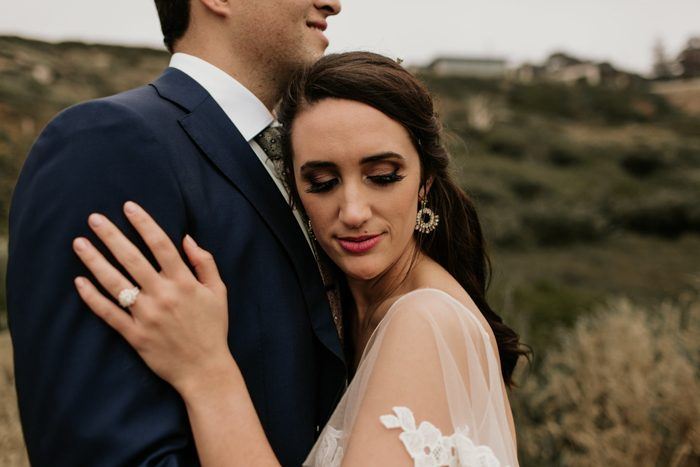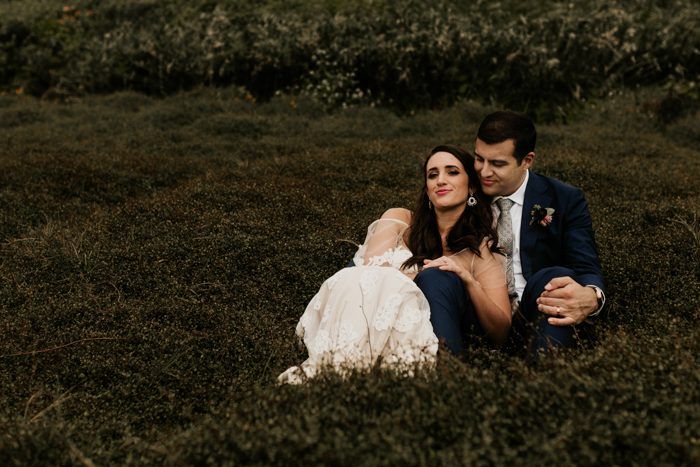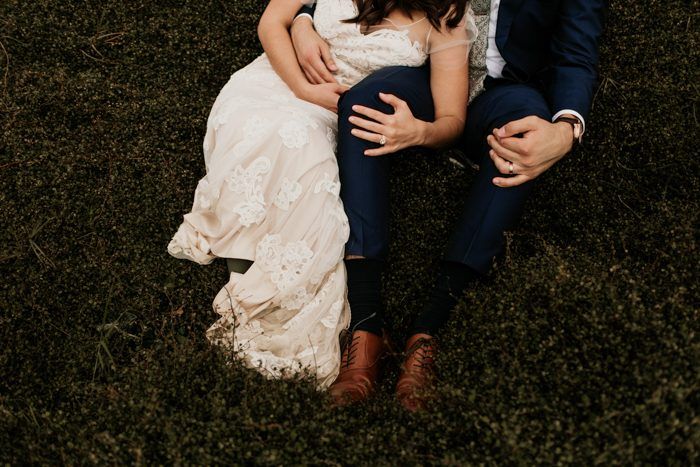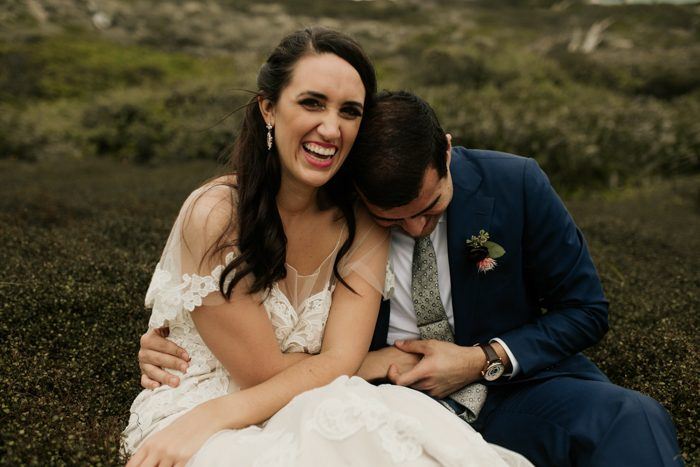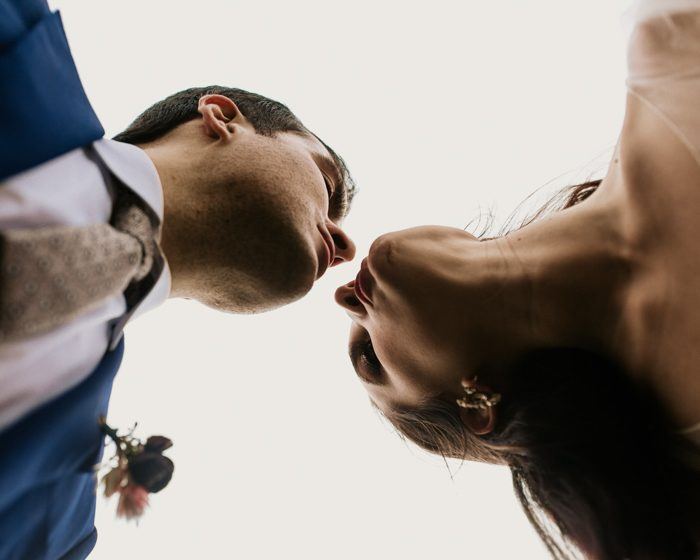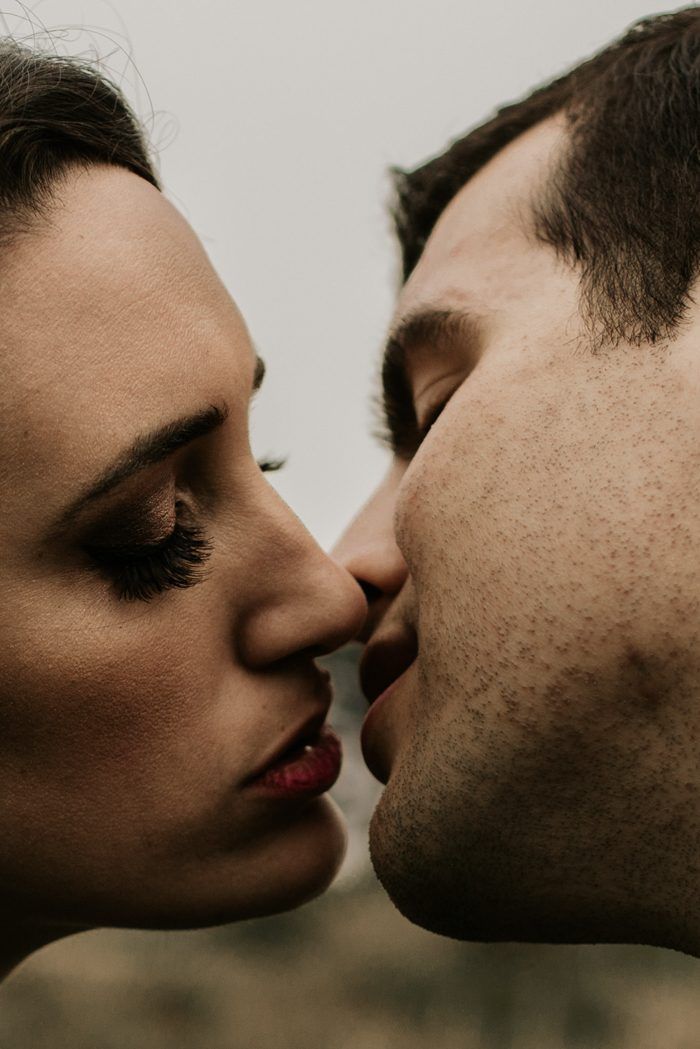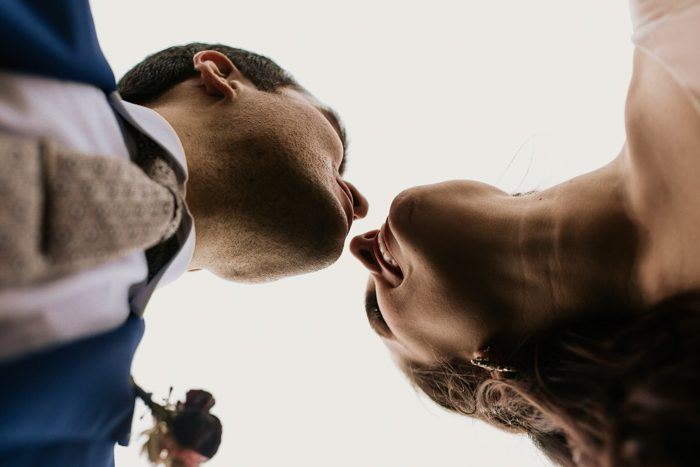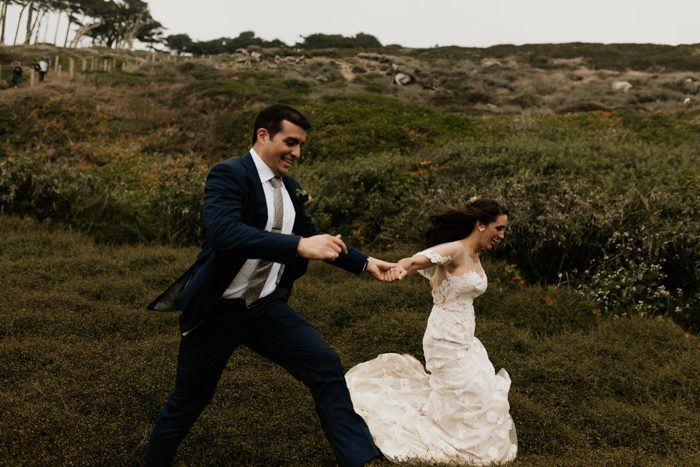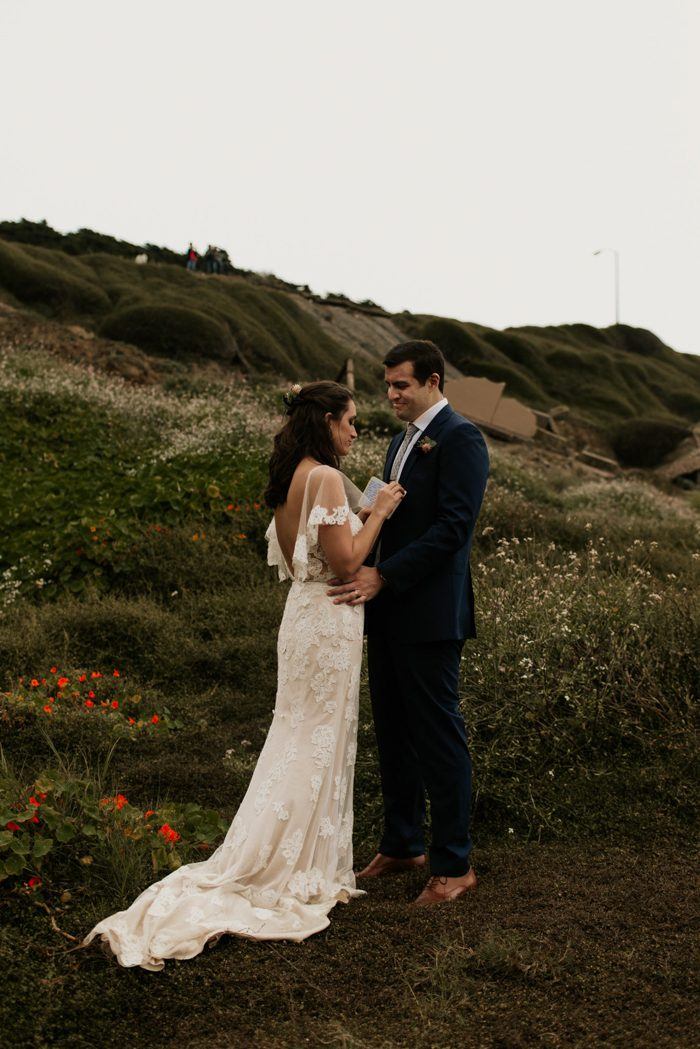 We chose to write our own vows andread them to each other alone while we were at Sutro Baths. We both cried, hugged and laughed through them. Jorge talked a lot about our relationship and our future together before making his promises to me. I loved hearing this in his own words. I'm so happy we decided to not only write our own but to read them when we were alone without any distractions. It was such a beautiful moment andwill always be one of my favorite memories with Jorge.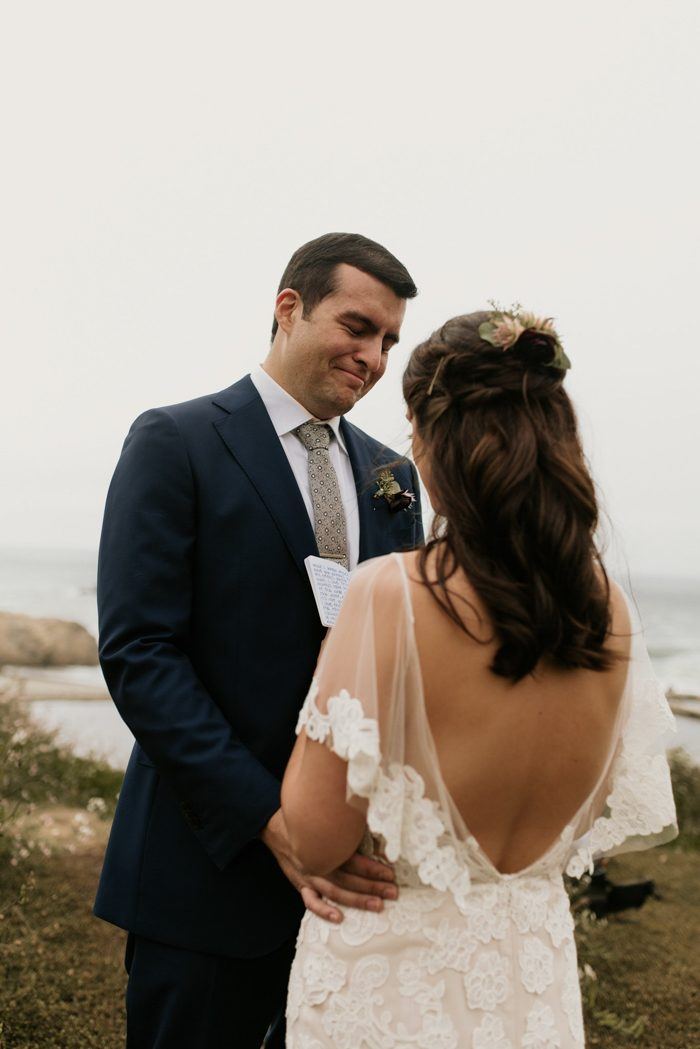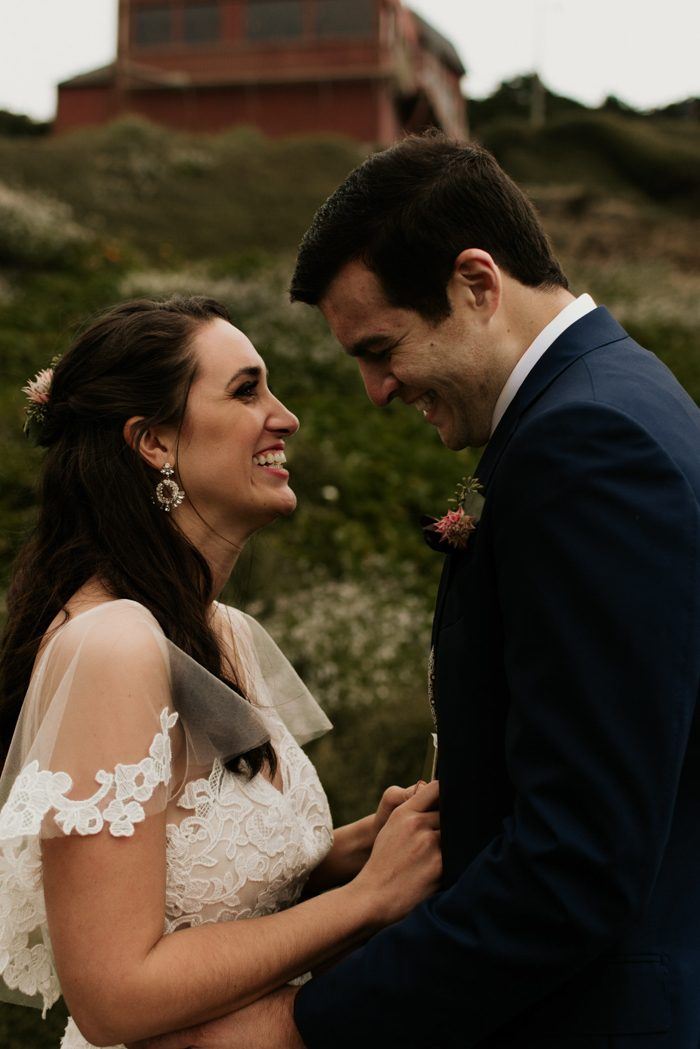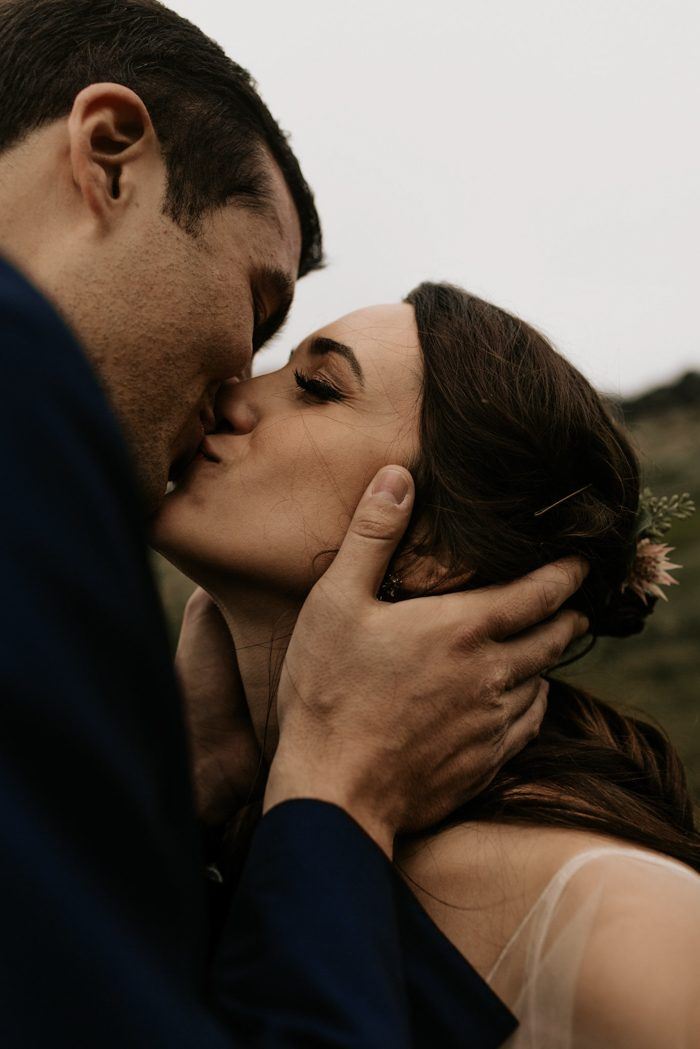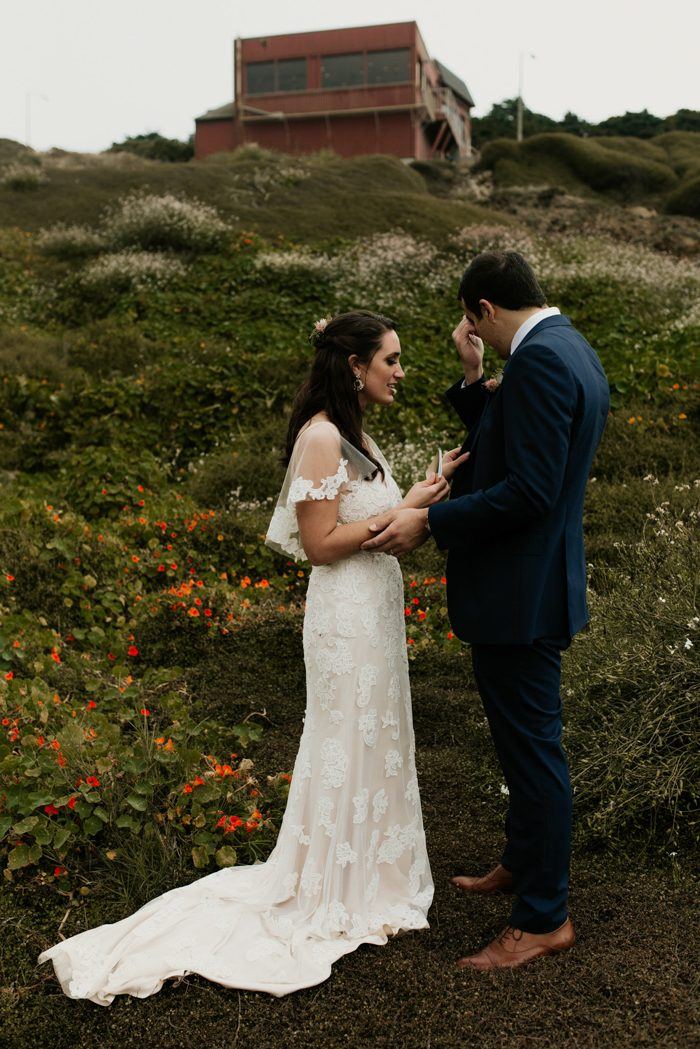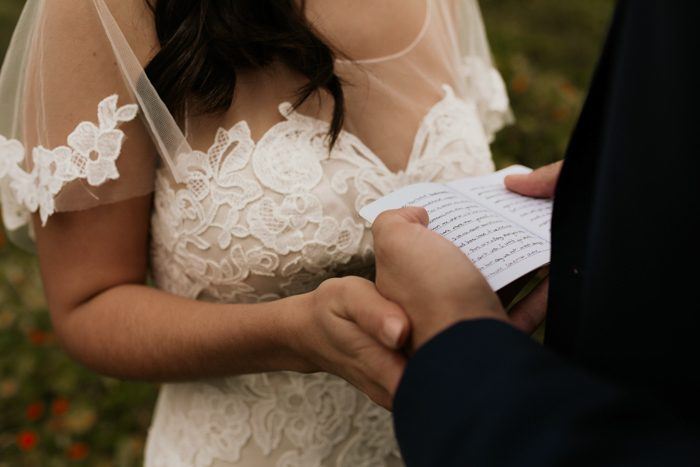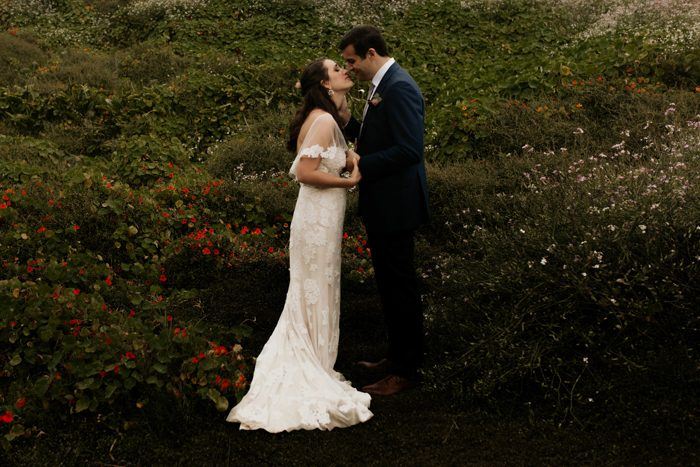 Congratulations to Kourtney and Jorge and special thanks to Little Boat Photography for capturing this gorgeously romantic elopement! For more city hall wedding inspiration, check out this precious Iceland elopement!