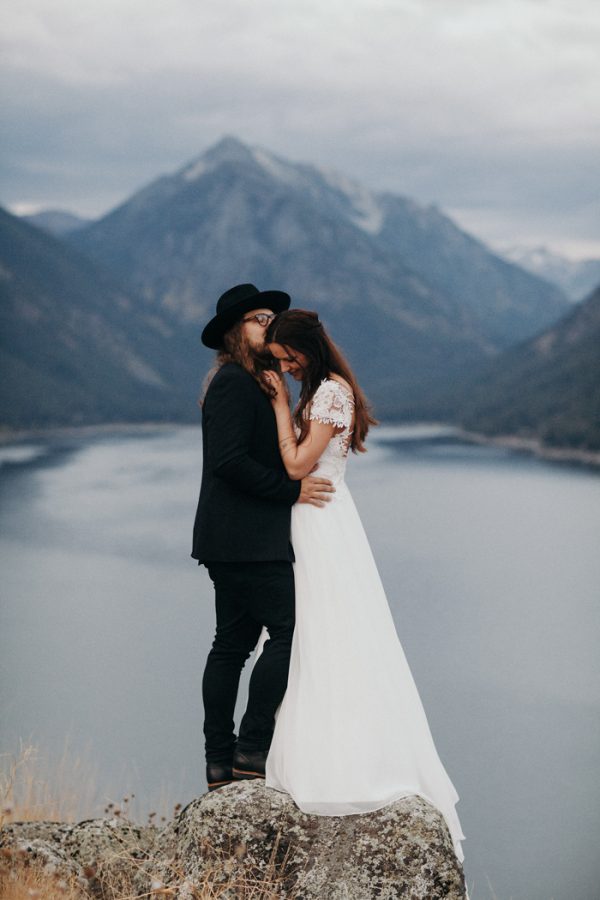 Maria and Tanner craved an intimate Oregon elopement but also wanted their family and friends in attendance, so their adventurous elopement-style wedding combined the best of both worlds. Every detail of the couple's Wallowa Lake wedding was intentional, DIY, and heartfelt, including the fact that the wedding occurred on a Tuesday – the same day of the week that they first met each other! Maria and Tanner's day included a totally epic sunrise first look, breakfast for two in a barn, and a mountainous ceremony location that guests hiked 20 minutes to. From the couple's breakfast crêpe escape to their horseback grand exit, Jordan Voth Photography captured every breathtaking moment.
The Couple:
Maria and Tanner
The Wedding:
Wallowa Lake Moraine & Private Residence, Joseph, Oregon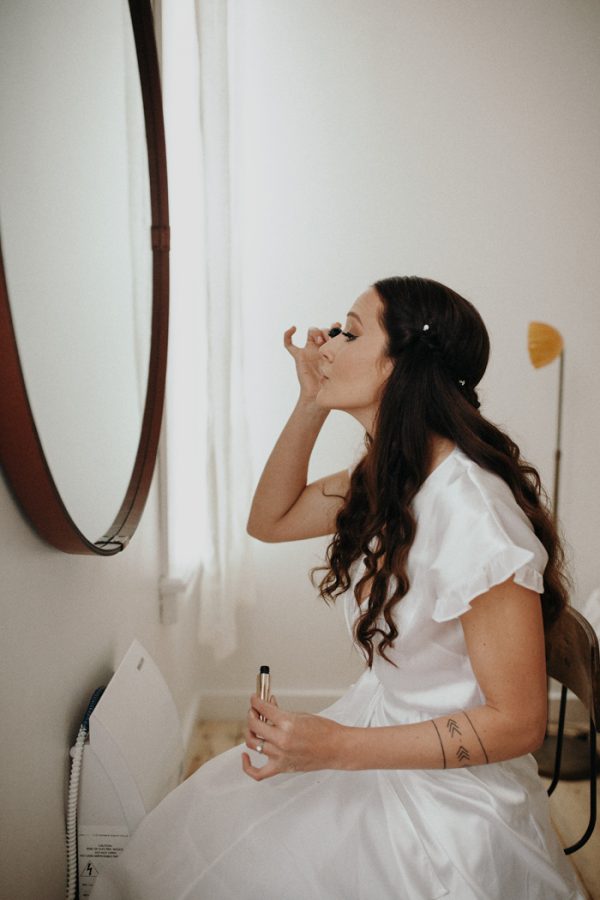 The most important part of planning was that the day was about us, and the love we have for each other. Any of the planning details became just a plus and we made an effort to minimize stress and focus on making it fun. We wanted to have an elopement, but family and friends are so important to both of us so we wanted them to be included in our elopement style wedding. So we did the best of both worlds.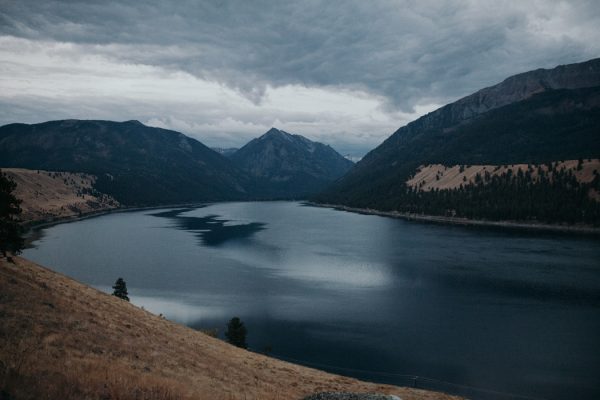 We got married on a Tuesday because this was our "date day" for a year and the day we met. The wedding was 6-10 hours away from where most of the guests live, with a 20 minute hike to the ceremony. Anyone who made it, made a huge adventurous effort in just attending.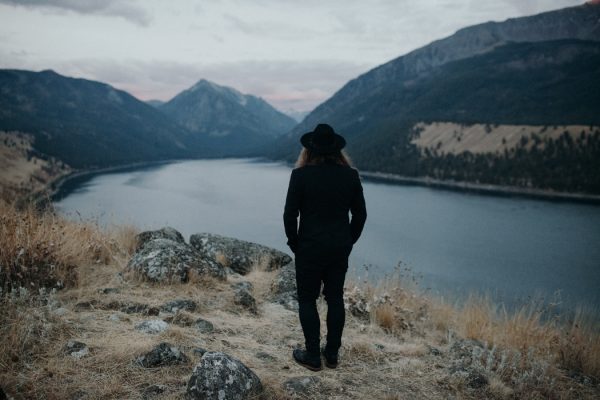 We got engaged 6 weeks earlier at the exact spot we got married. We also photographed our first look at sunrise in the same spot on the wedding day. The spot is on a mountain, overlooking a lake where we met for the first time and had our first date at. Being in the same location for all of these amazing moments is unforgettable.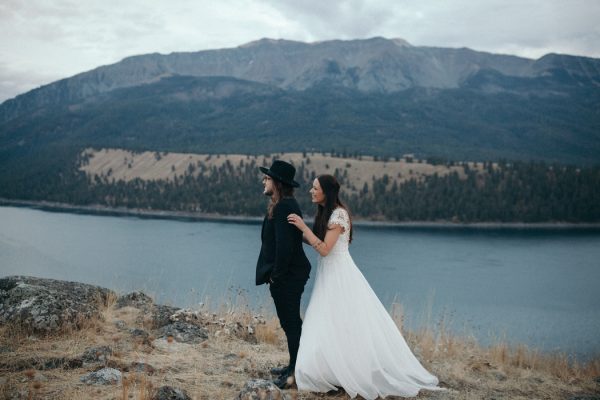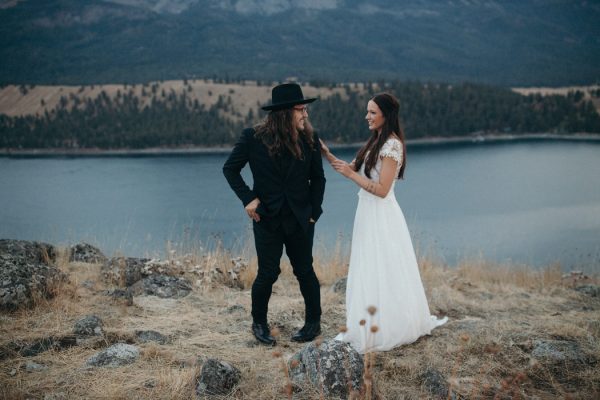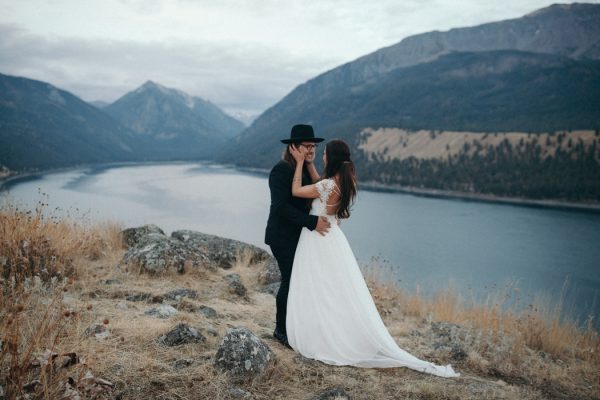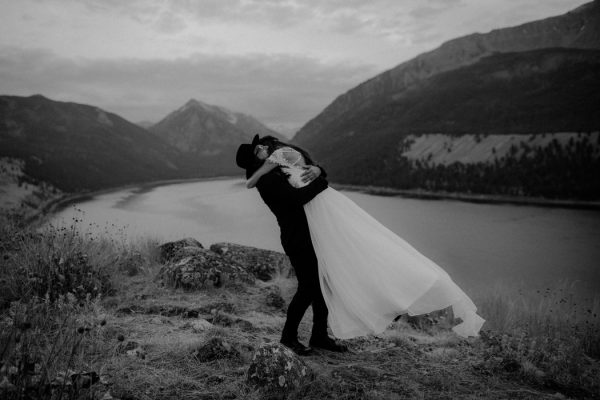 I pulled different parts from multiple wedding dresses I loved, and combined them into one. It was important to me to have a well designed back, and a dress that would flow in the wind being up on the mountain. I made in all of 6 weeks, but I knew I wanted lace, and chiffon. While designing, it formed into the dress I knew I wanted to walk down the aisle to. I wanted to have the vibe of Bohemian & Modern yet timeless. I wore an ivory shawl when riding away on the horse, and Frye booties with small heel to be able to hike up to the location. The main piece of jewelry I wore was a vintage diamond necklace my mother gave me, and my veil was handmade by her as well.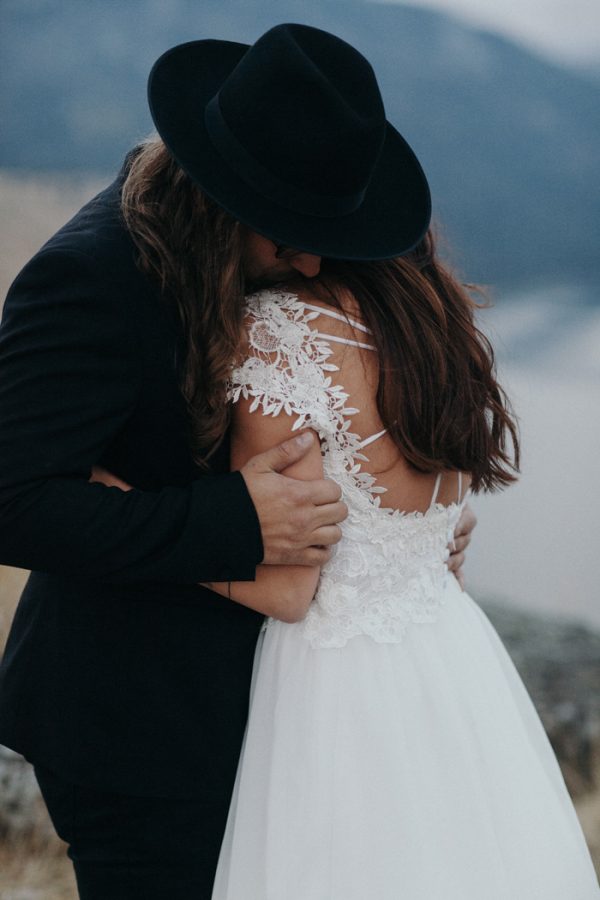 Tanner proposed with a 1920s ring 6 weeks before the wedding. The secret was a custom designed vintage ring that Tanner gave to Maria at first look at sunrise in the same exact spot he proposed 6 weeks earlier. Tanner re-proposed with the real ring, the 1920s ring Maria wears on her right hand.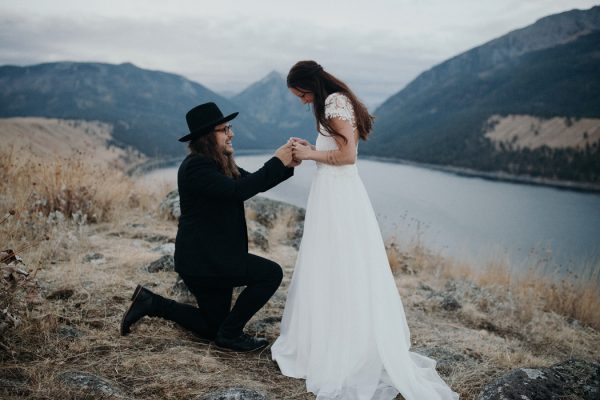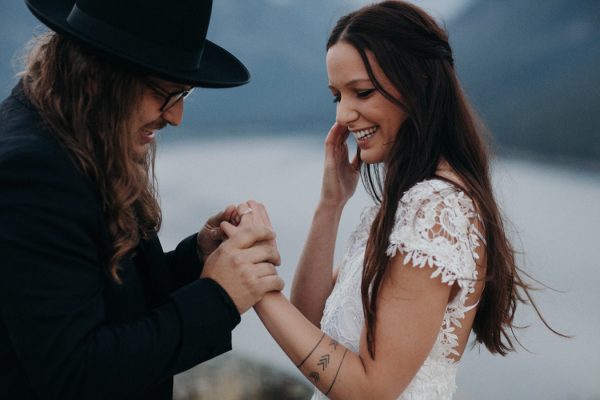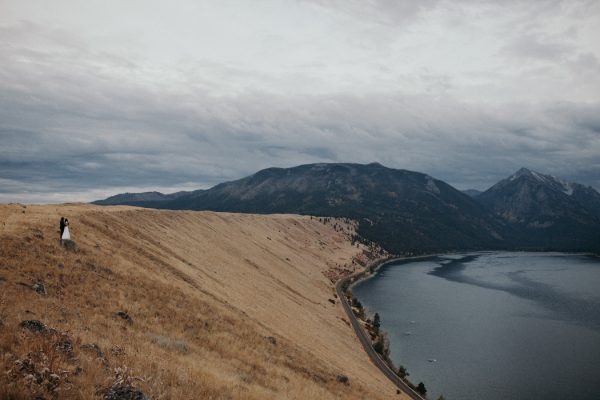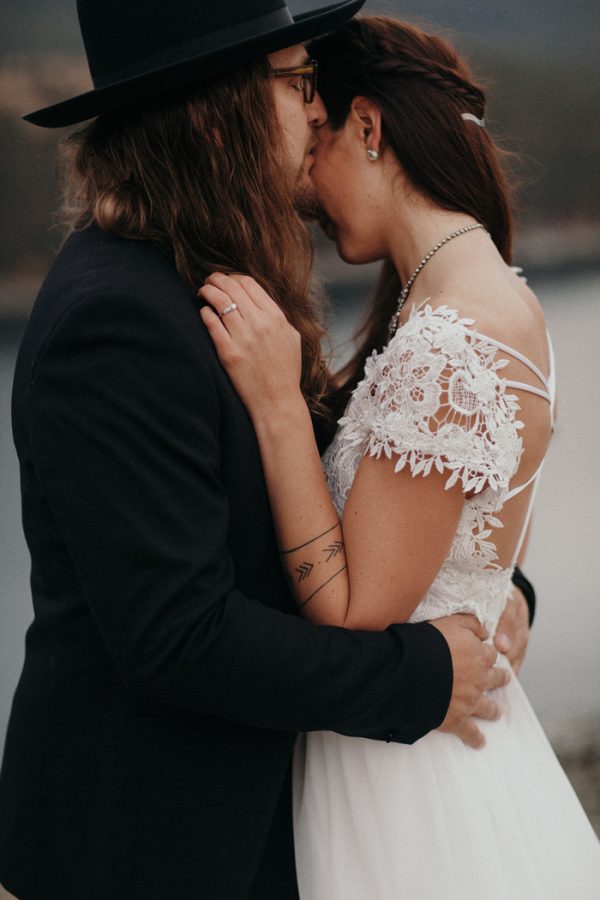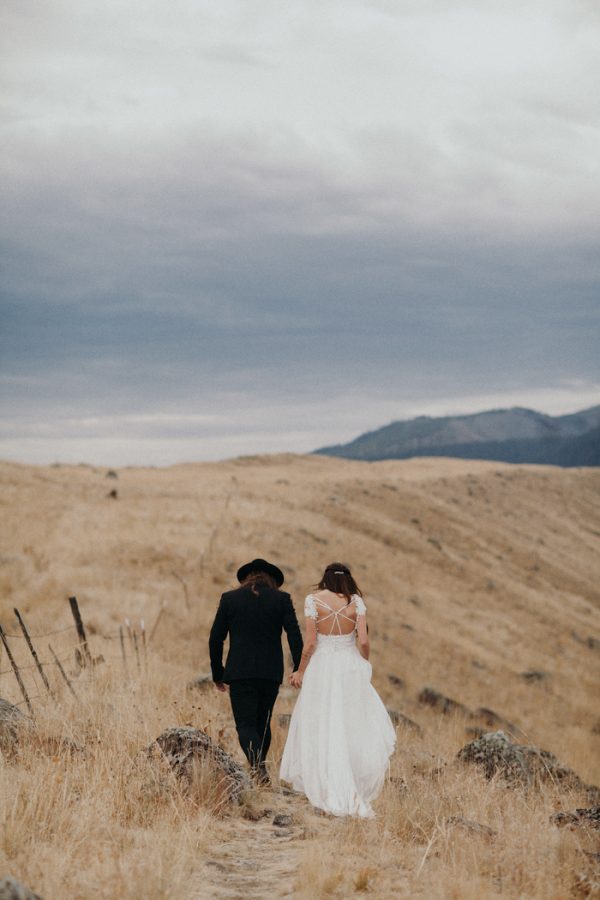 From Tanner: For the groomswear, I wanted to have a timeless look, a bit of Johnny Cash, Wyatt Earp, and me.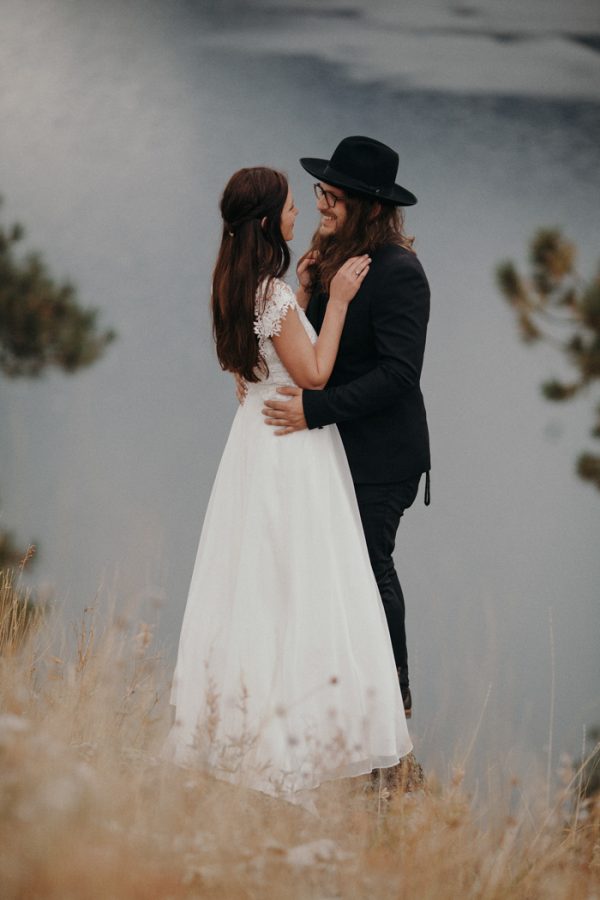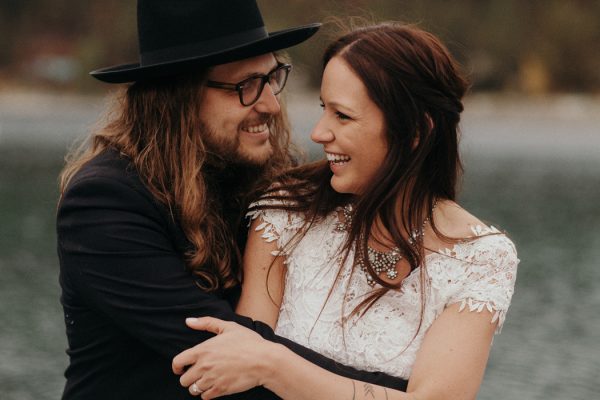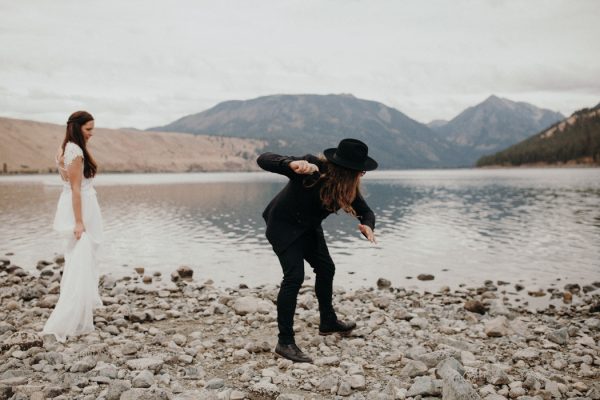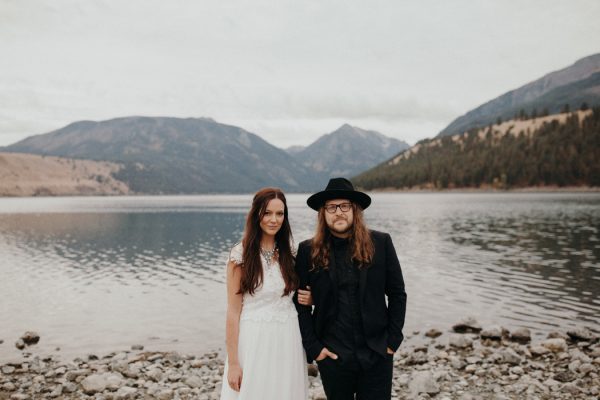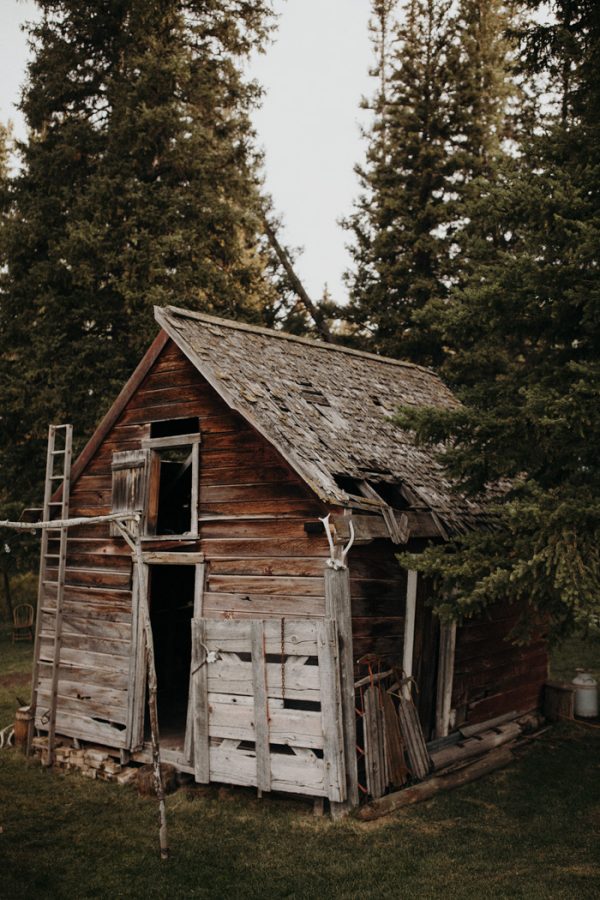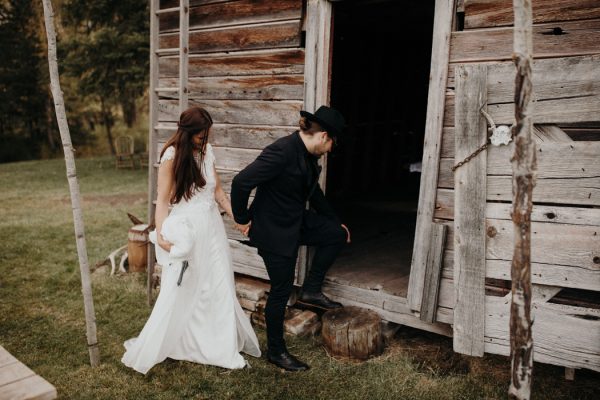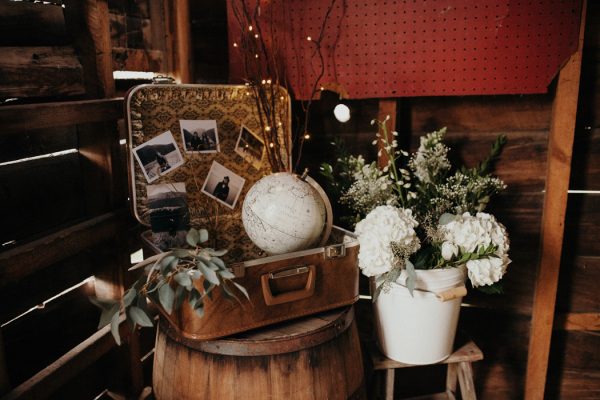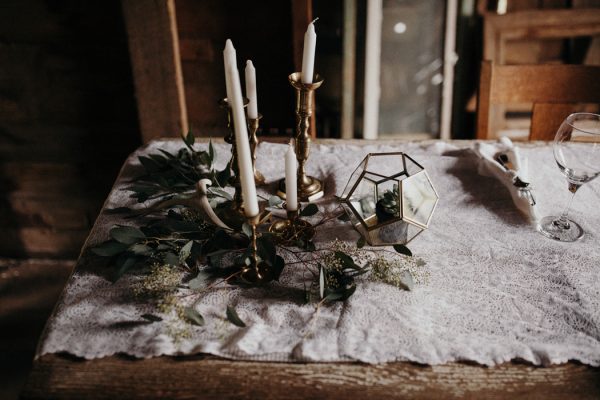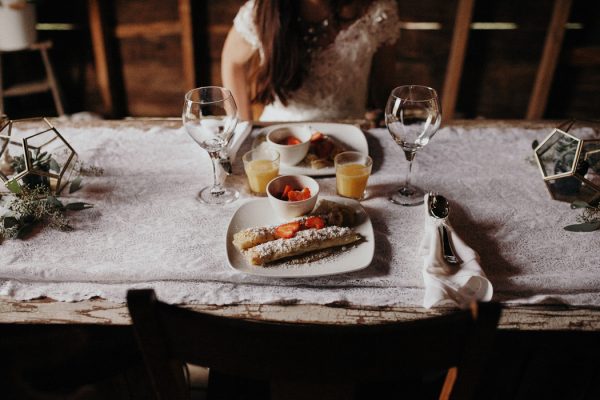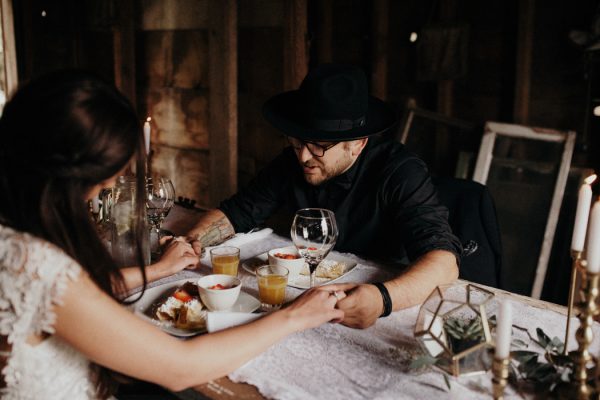 We got married on the mountain where we were engaged, and did the reception at Tanner's parents house on their 5 acre property. It's beautiful, Tanner's mom has an antique store we pulled decorations from and the property has old barns and plenty of space for everyone.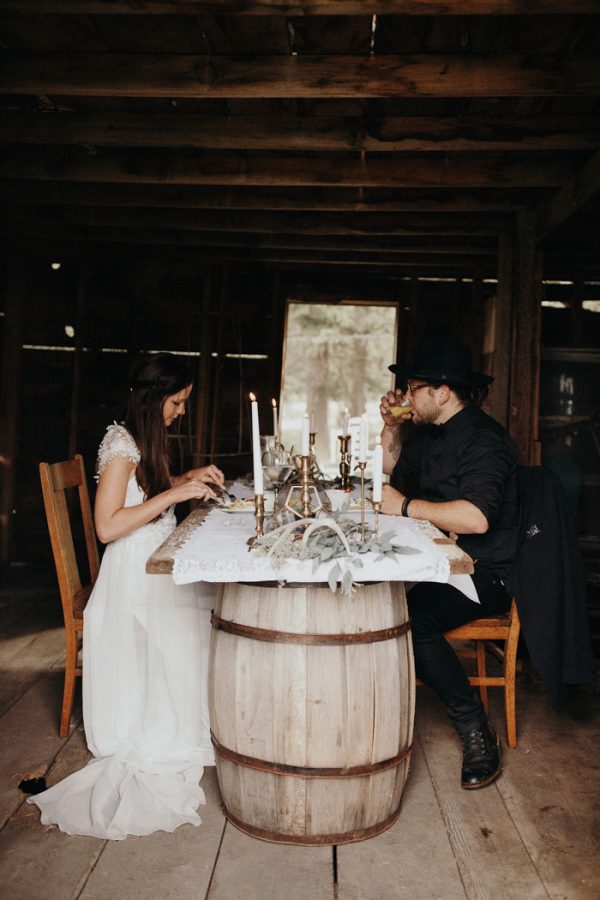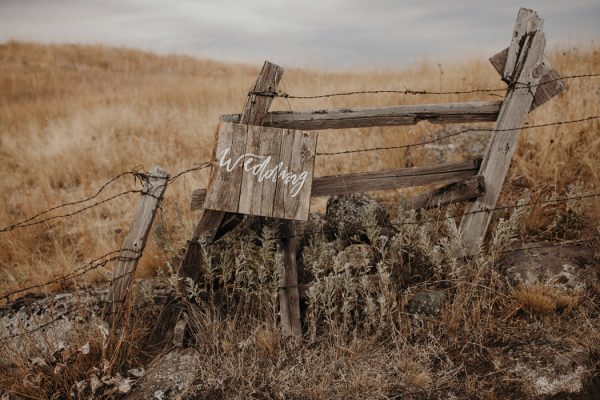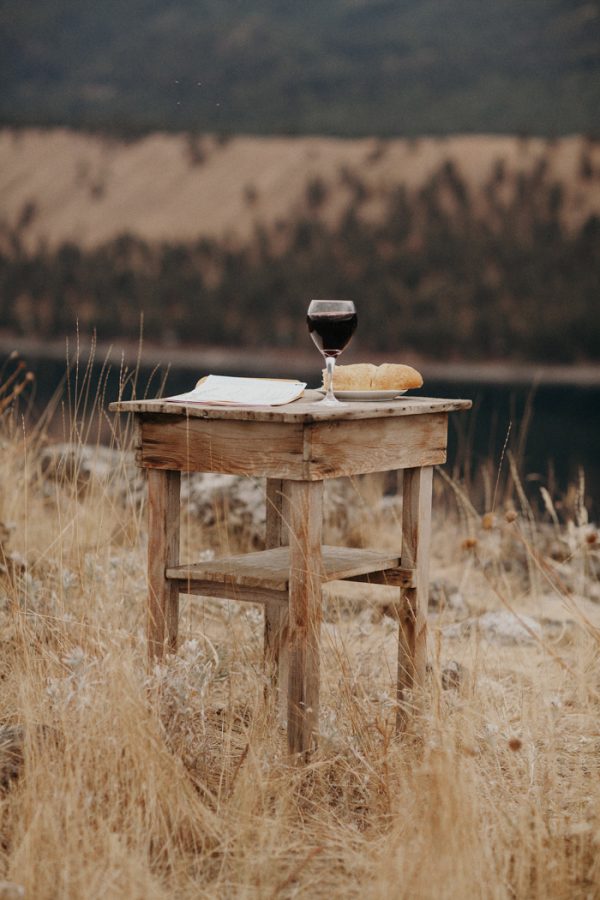 We chose not to have a wedding party, but instead gave our family a a dress code of black, neutrals, and blush for all the sisters. The 2 flowers girls wore lace ivory dresses, and the ring bearers were mini grooms.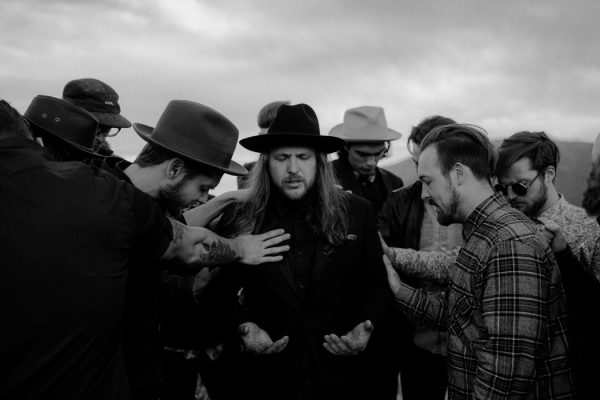 We built custom benches to bring up on the mountain for the ceremony, way up on a mountain. We had to get permission from 3 property owners to drive up a mountain that has no roads. We got married on a Tuesday, (the day we met) in NE oregon and made everyone hike 20 minutes to the ceremony. We gave flowers to our guests to throw in the air after the first kiss.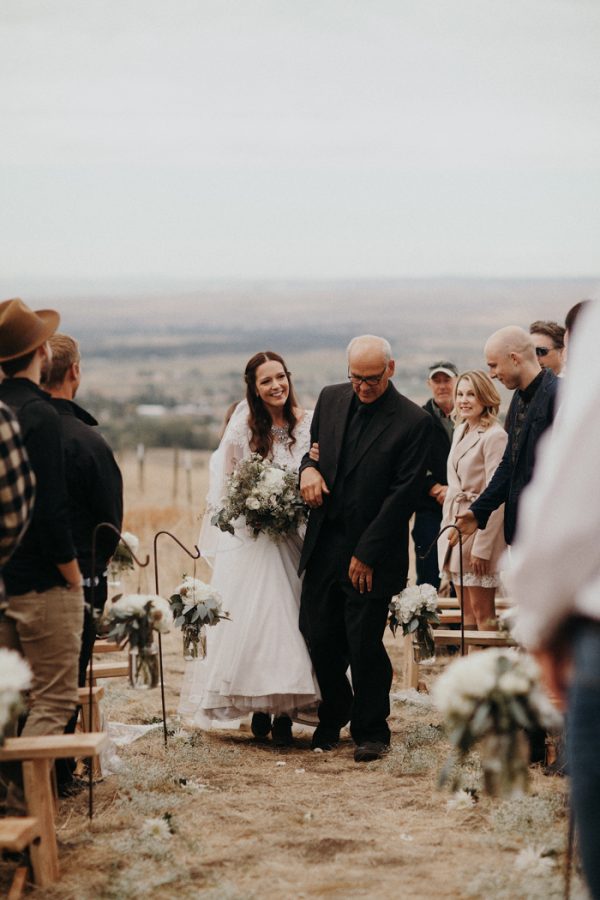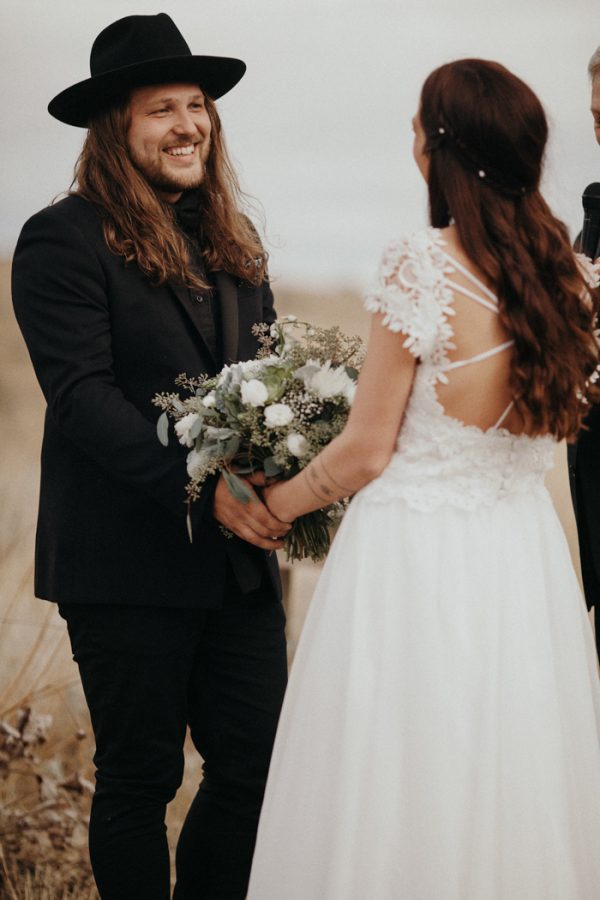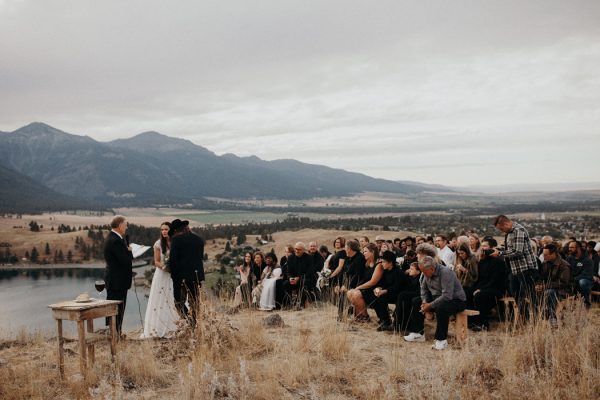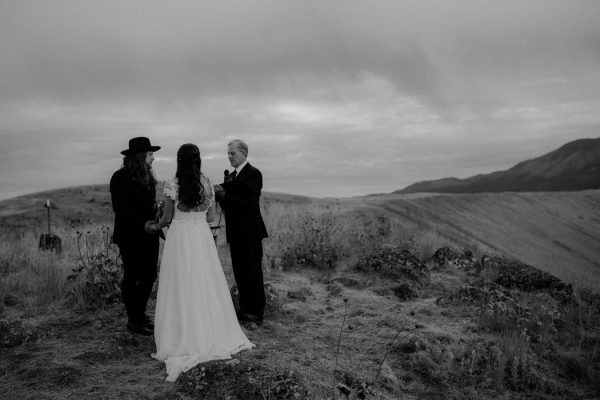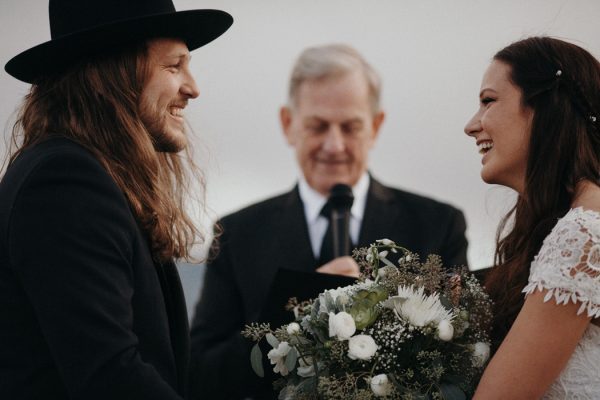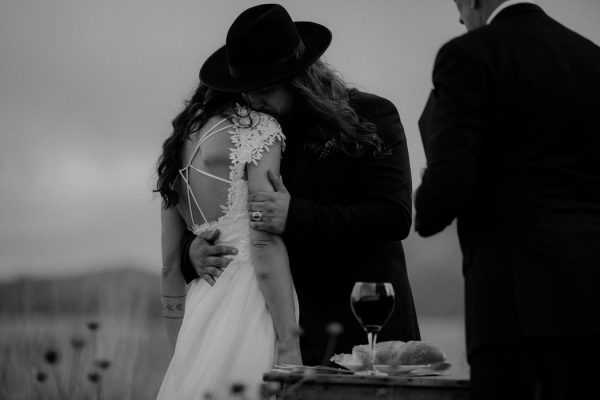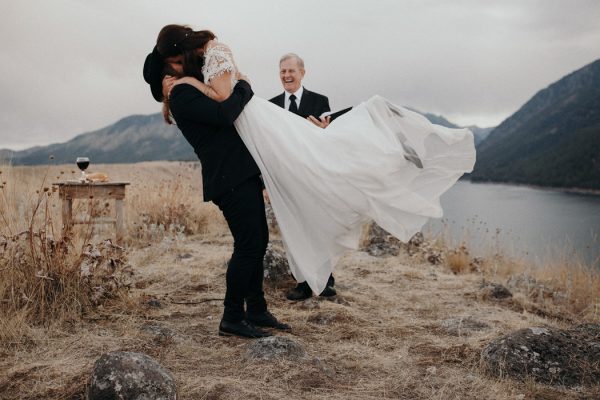 Processional: Let it Down by A Boy and His Kite
Recessional: Till the Sun Burns Out by Sebell
First Dance: Anchor by Novo Amor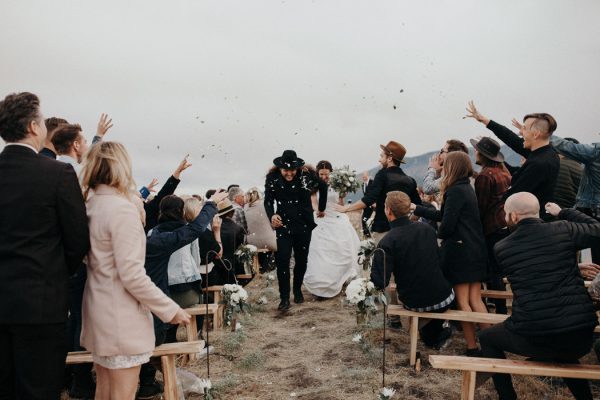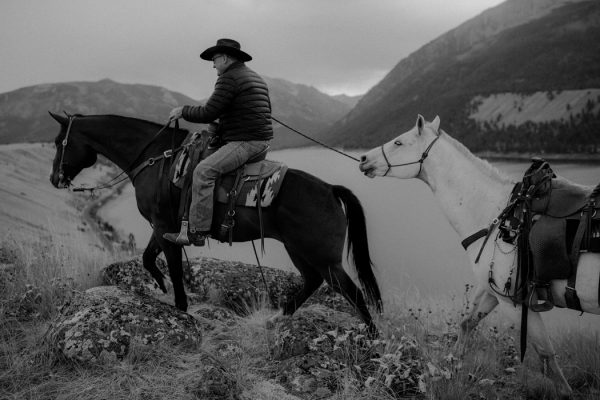 After the first kiss and exit, we had a beautiful horse for Maria, and we walked off into the beautiful sunset as our guests hiked down to the reception.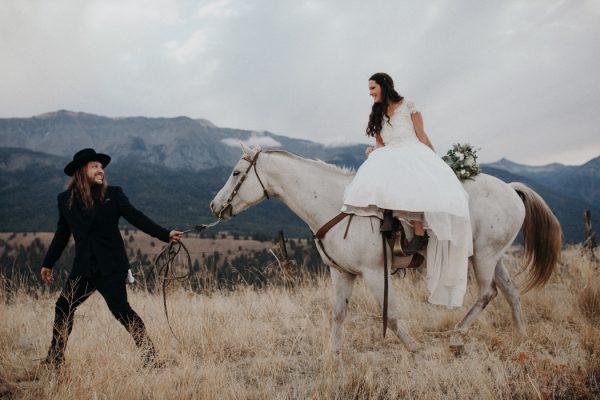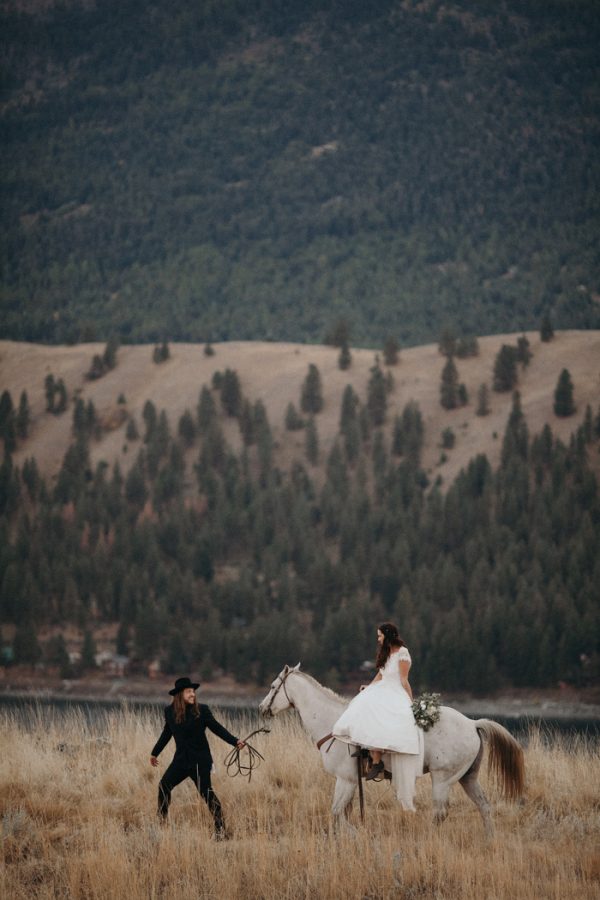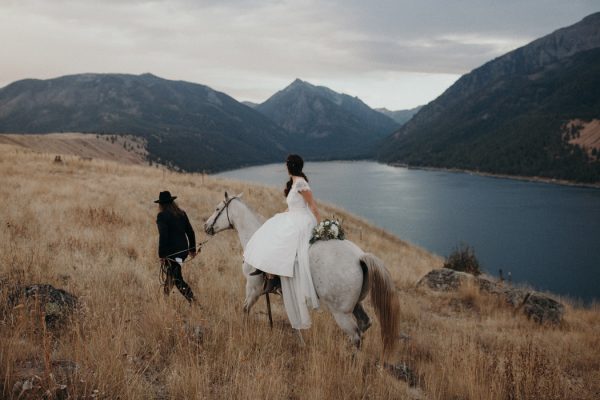 Tanner is a wedding photographer by trade and Jordan is a good friend of ours. We trusted him completely to capture the day and he far exceeded what we had hoped for. The day was super fun, full of memories. Jordan was the perfect blend of staying behind the scenes and letting moments happen, being adventurous, willing to take our input and ideas but giving direction when we needed it. He truly captured the day, and we are so stoked!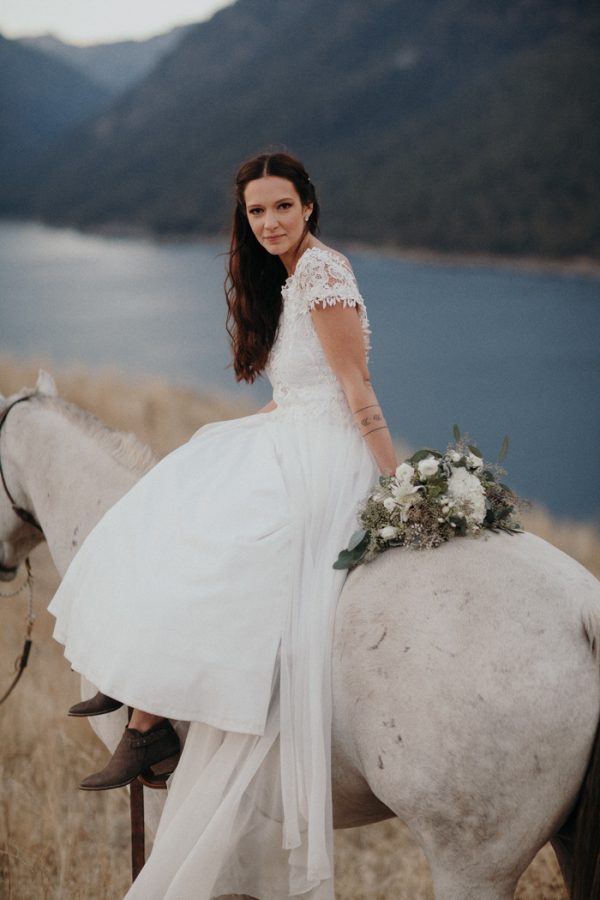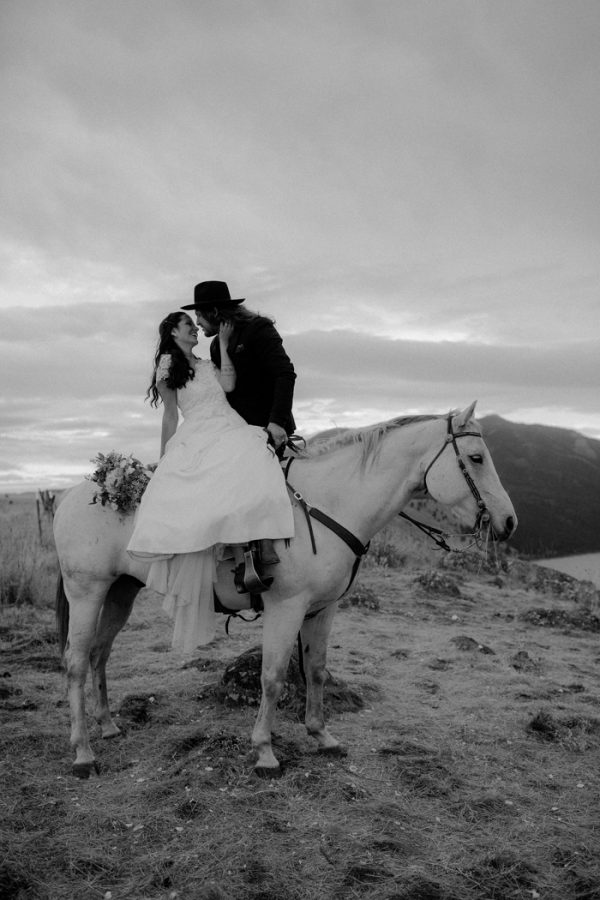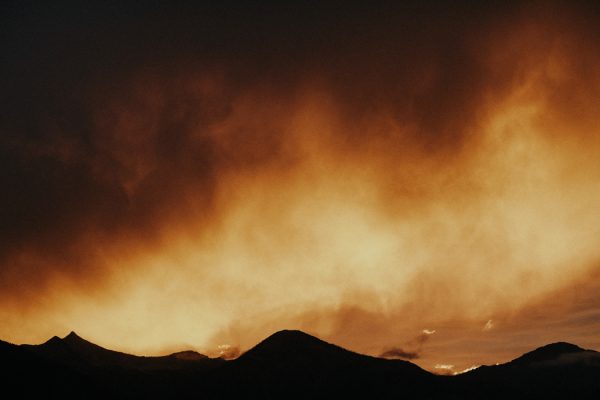 Congratulations to Maria and Tanner, and a huge thanks to Junebug member Jordan Voth Photography for sharing their wedding with us. Love this Wallowa Lake wedding's adventurous vibes? Then you've got to see this Scandinavian fairy tale wedding at Foxfire Mountain House!