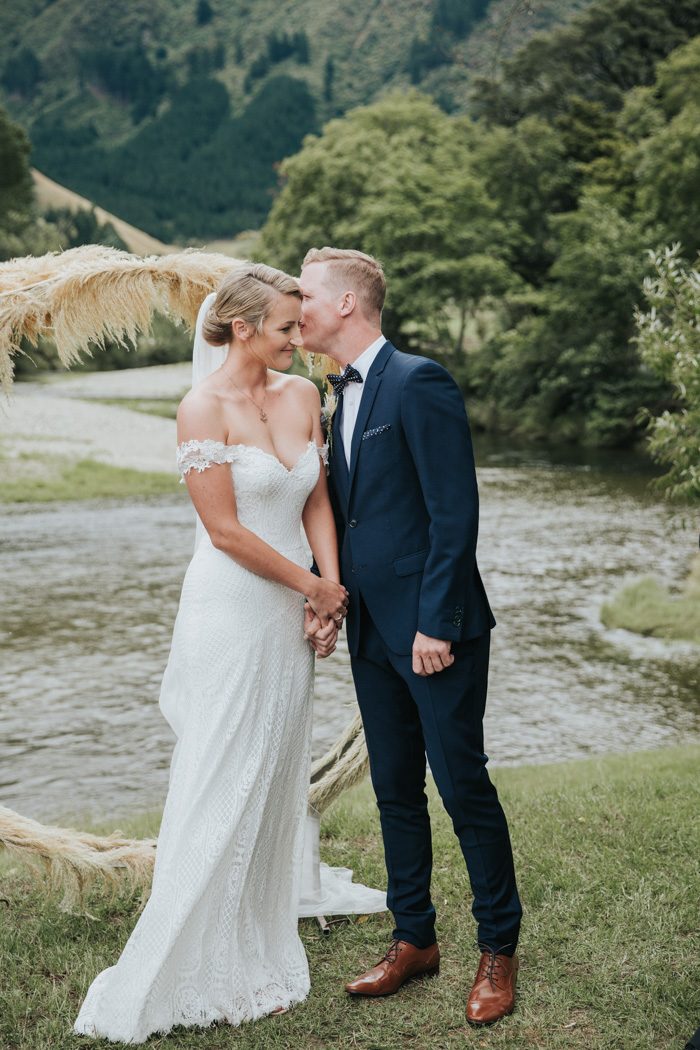 Keeping eco-friendly practices, locally sourced food, and rustic DIY decor top of mind, Jess and Timmy made their New Zealand farm wedding into the day of their dreams. The couple set up hay bales and a circular grass-covered backdrop for their ceremony, which added just a hint of rustic charm but didn't distract from the breath-taking view of the lush, green hills. After they exchanged vows, Jess, Timmy, their wedding party, and Ruby + Wolf Photography wandered off onto the farm for champagne, wind-blown portraits, and a potato spontaneous potato sack race. For their reception, Betty + Co. assisted the couple in creating an outdoor dinner party beneath a giant marquee in which they served vegetables and meat sourced from the farm and tasked the Puree band to keep the party going well into the night! There were so many heartfelt moments in this wedding, but few were sweeter than the 138 personalized thank you notes Jess and Timmy wrote for each of their guests.
The Couple:
Jess and Timmy
The Wedding:
Kaituna Ridges Farm, Marlborough, New Zealand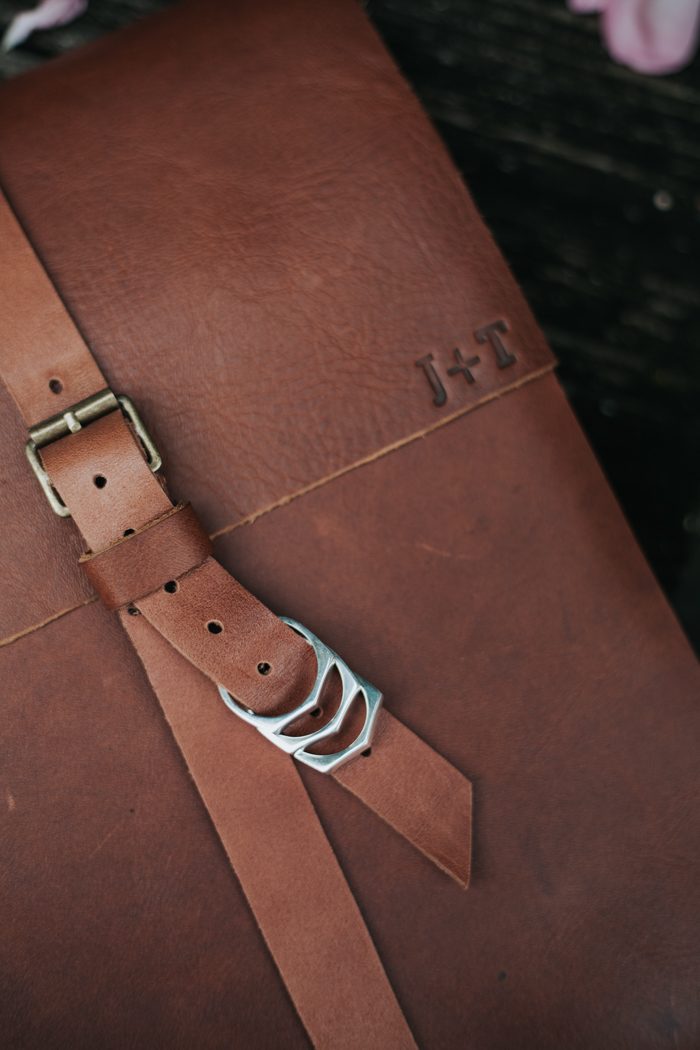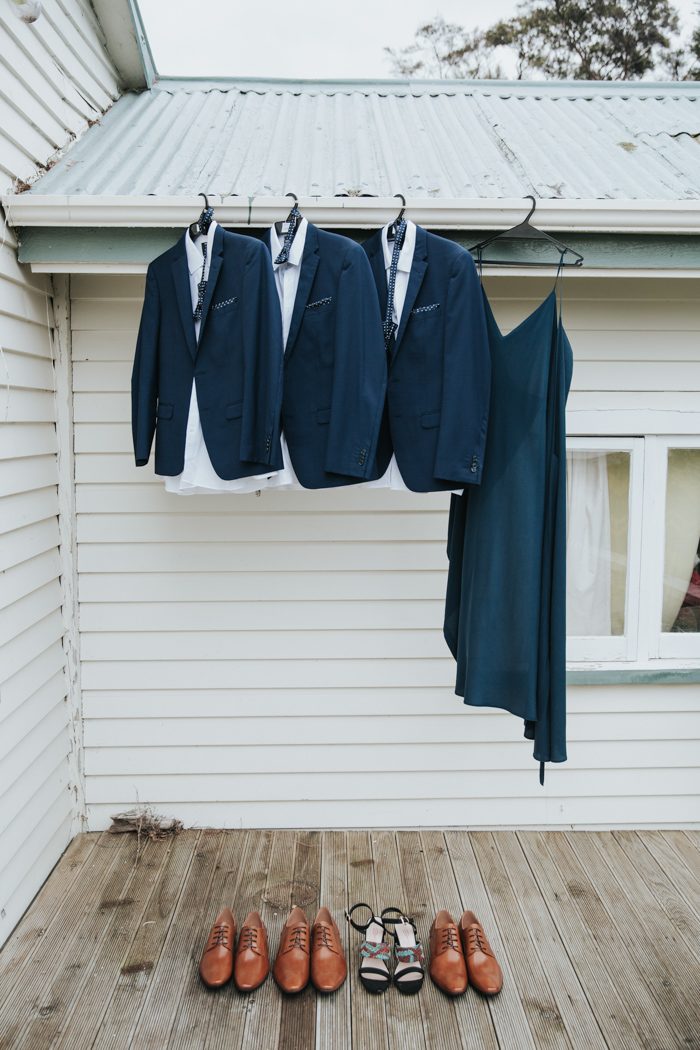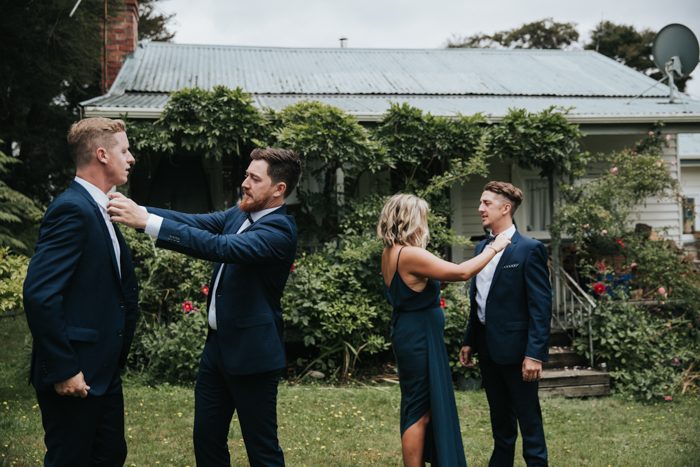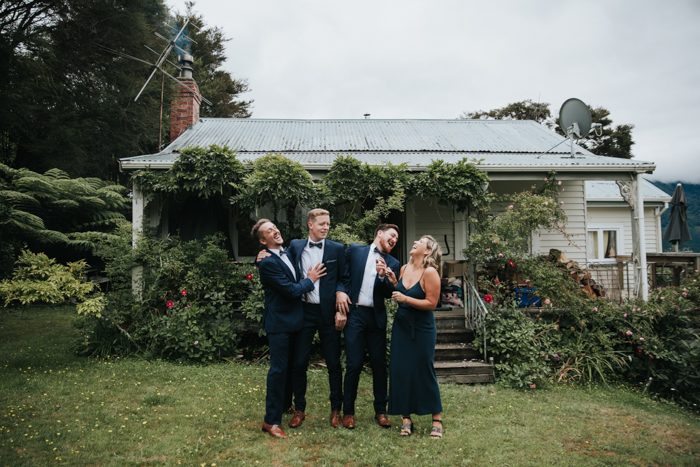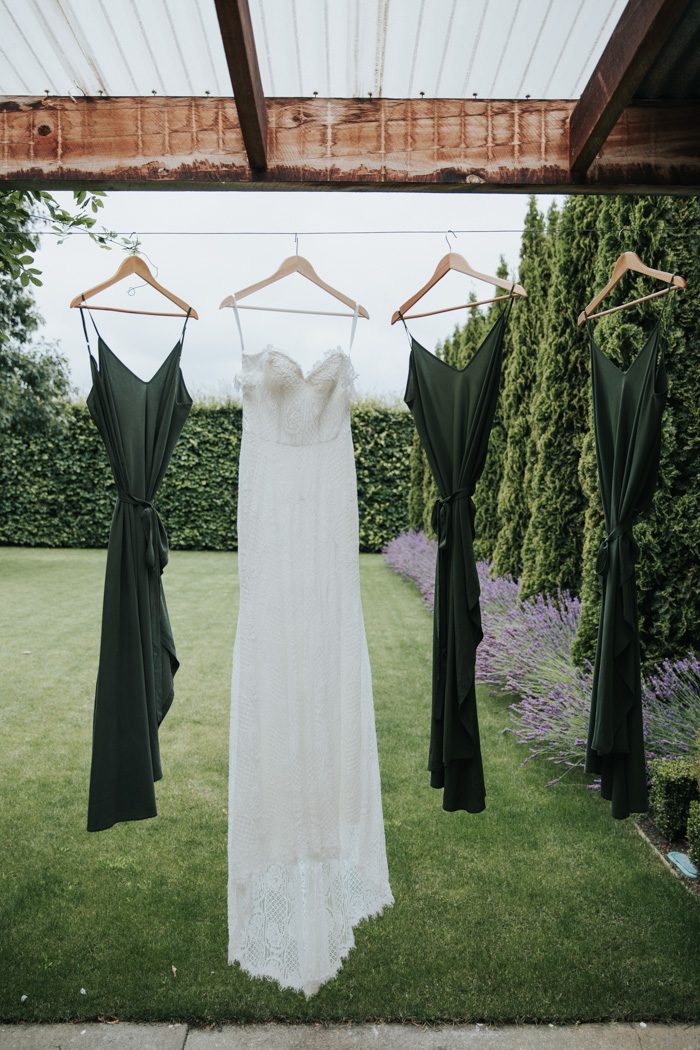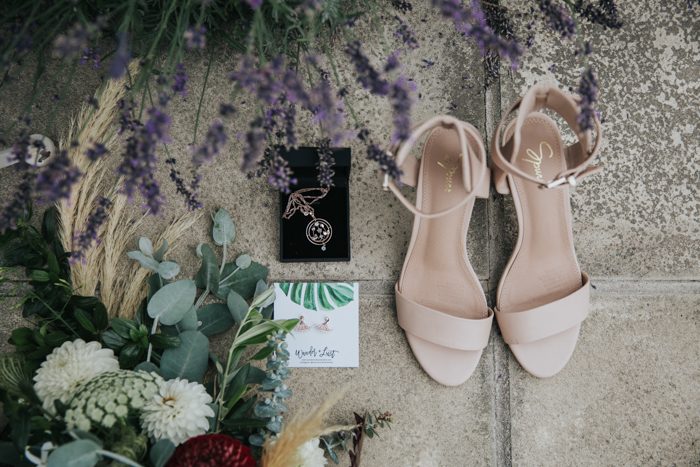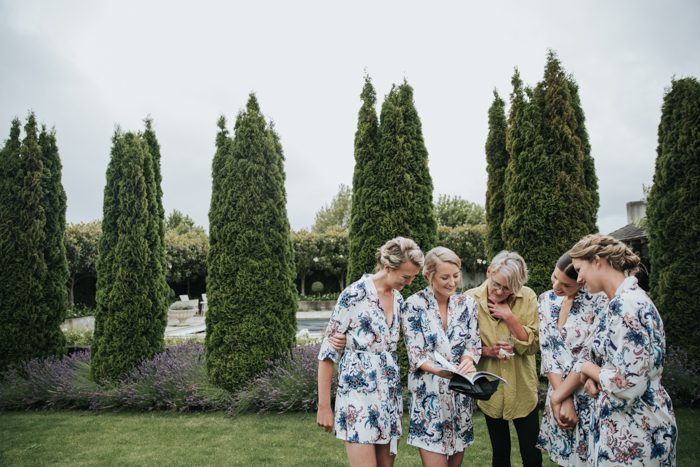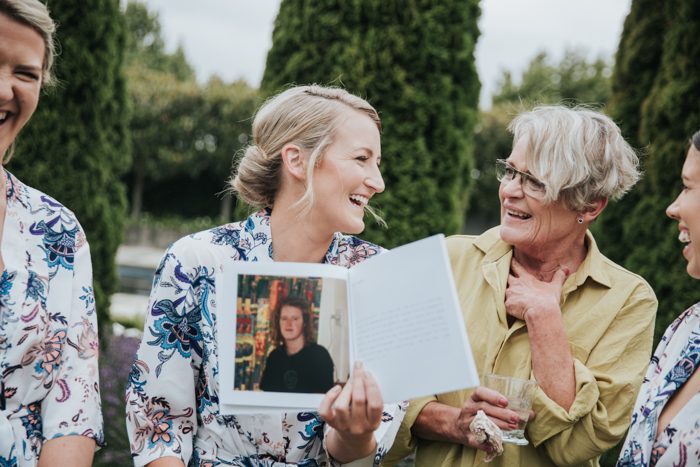 Our vows first and foremost were very important to us. Through all the craziness of the planning, we tried to keep these at the forefront of our mind as they reminded us what the wedding was all about and the reason for gathering all our loved ones around us. The vows kept us grounded throughout the busy weeks leading up to our big day! Aside from this, we really wanted to have a big party with our favourite people, it's not very often in our lives we get to have so many close family and friends in the one spot, we wanted everyone to have a hell of a lot of fun, so hired a fantastic band to get everyone on the dance floor and end our day on a high!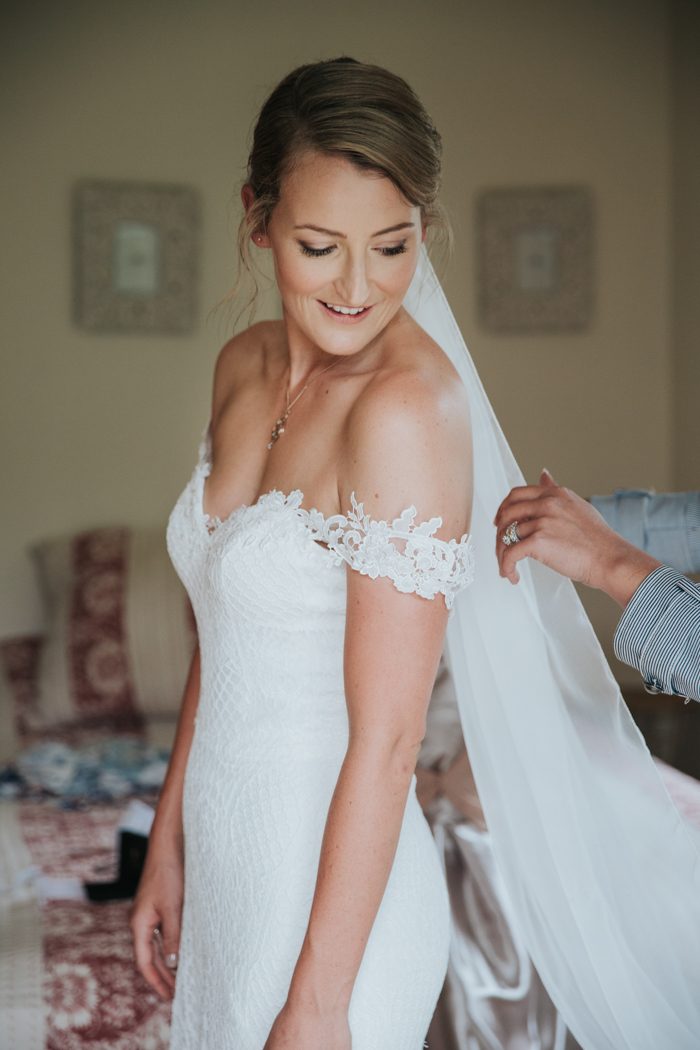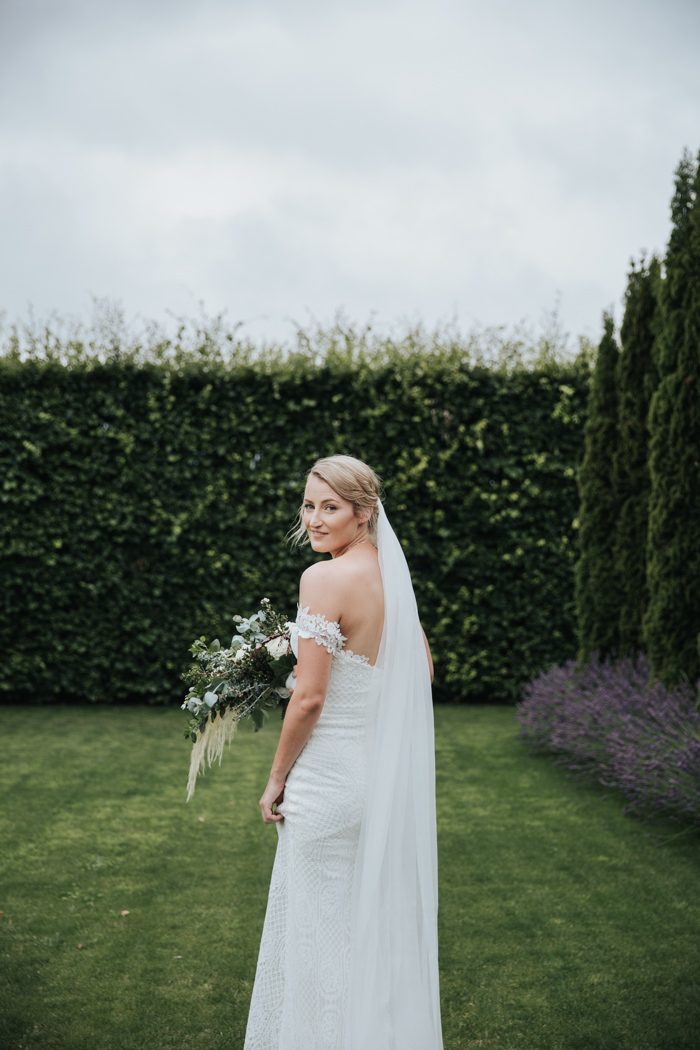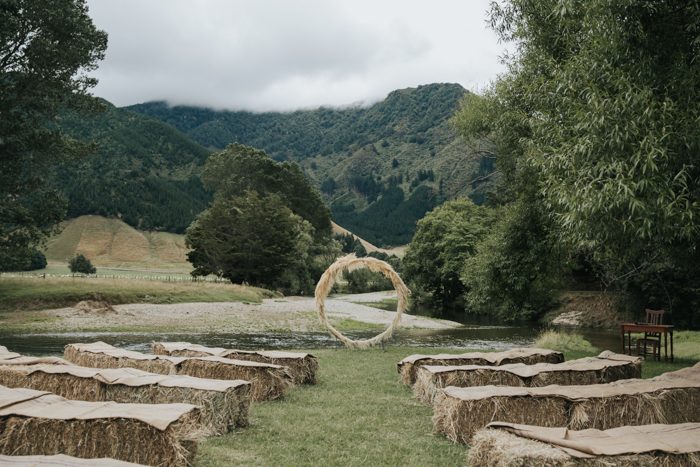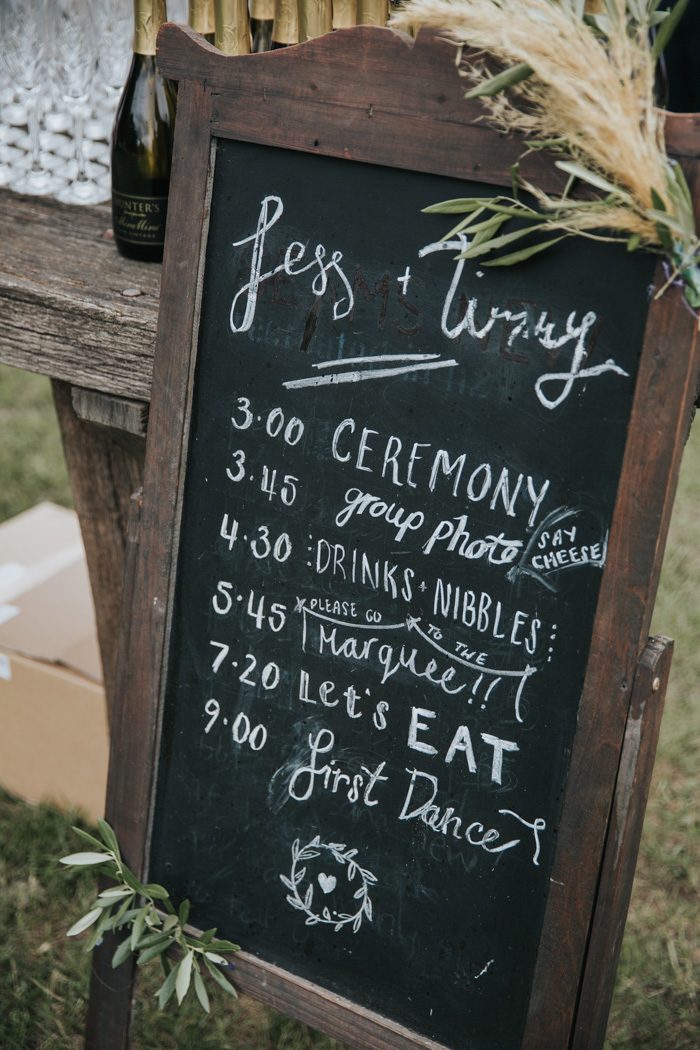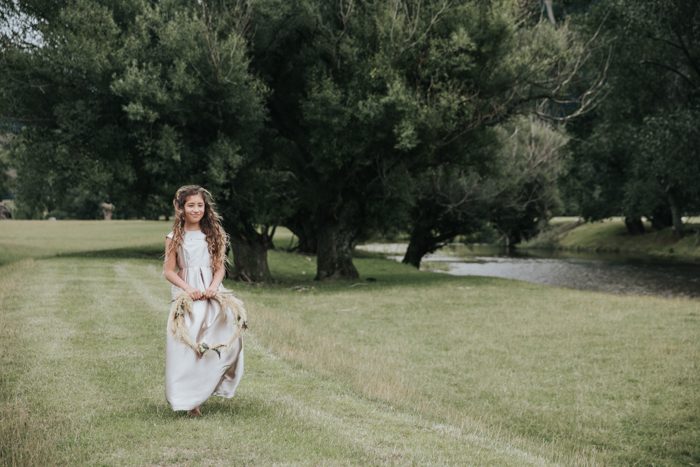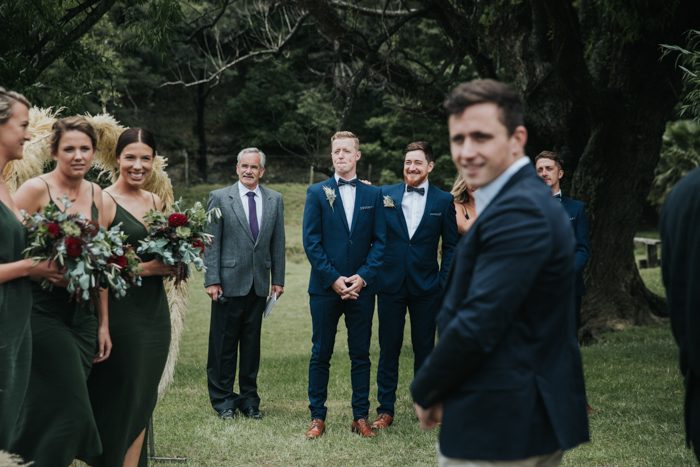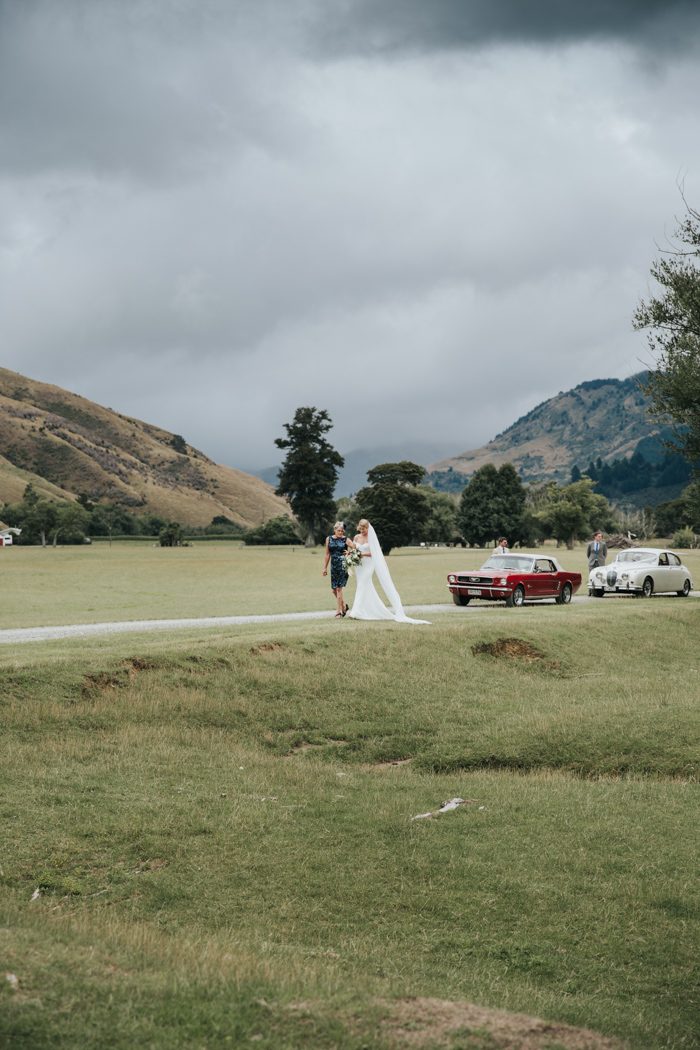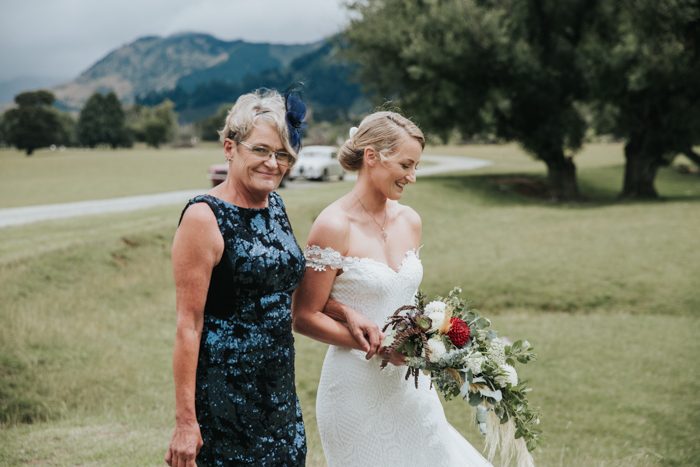 Finally seeing each other for the first time at the ceremony is something we will never forget. Everything had been building up for weeks, months (years) to that moment and it finally happened and was just incredible. There's nothing like seeing your best friend waiting for you at the end of the aisle with the biggest smile on their face!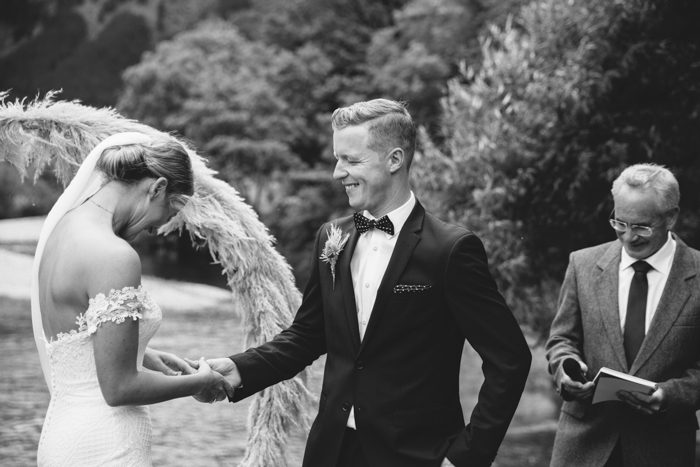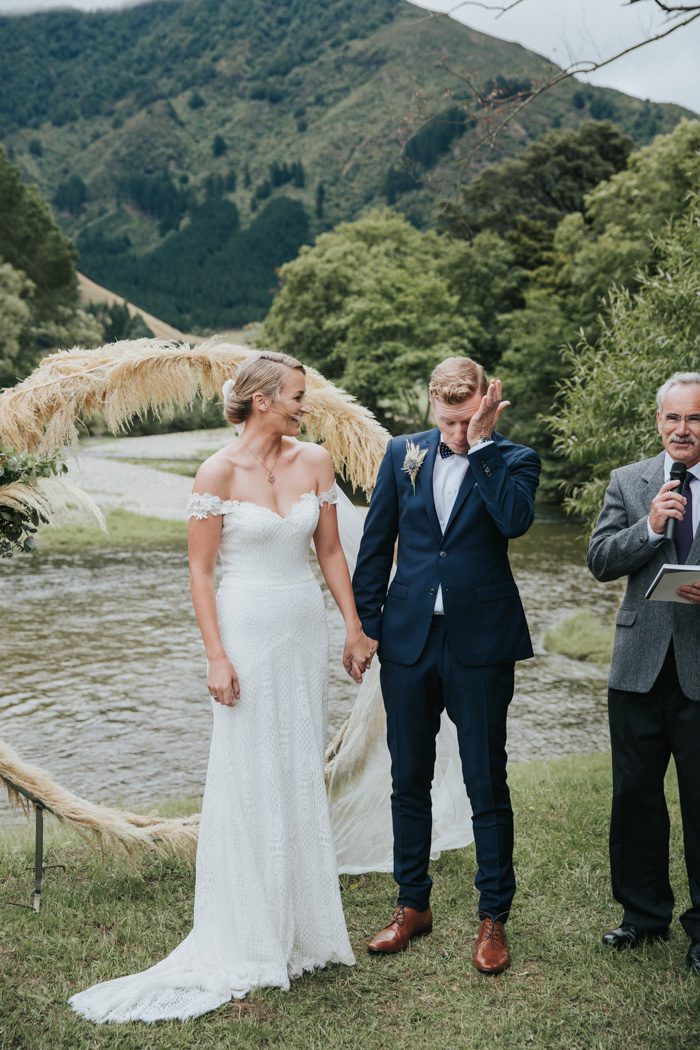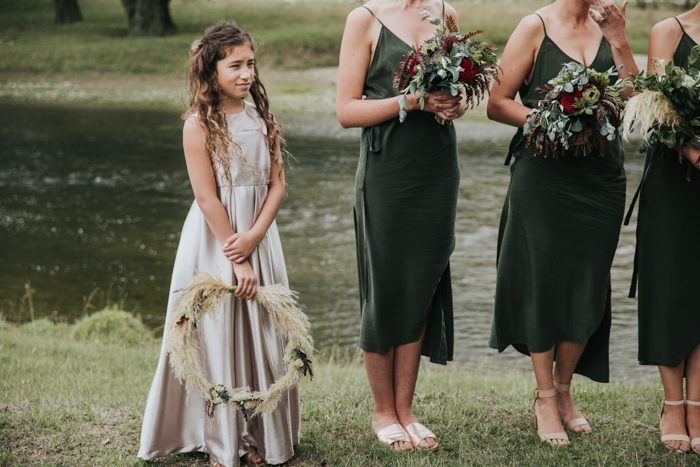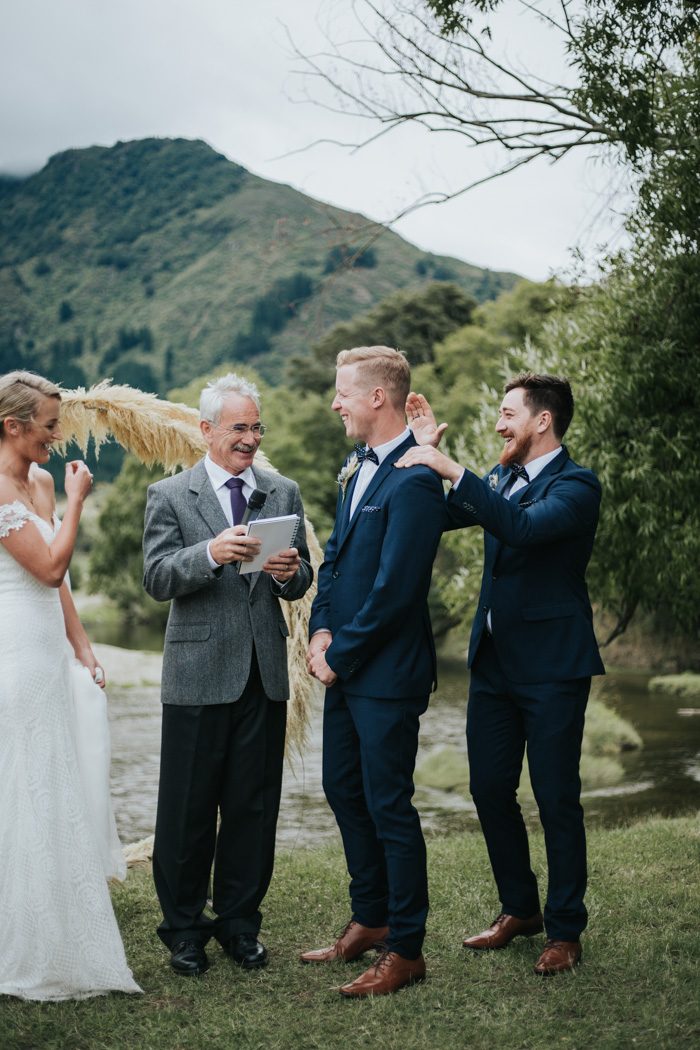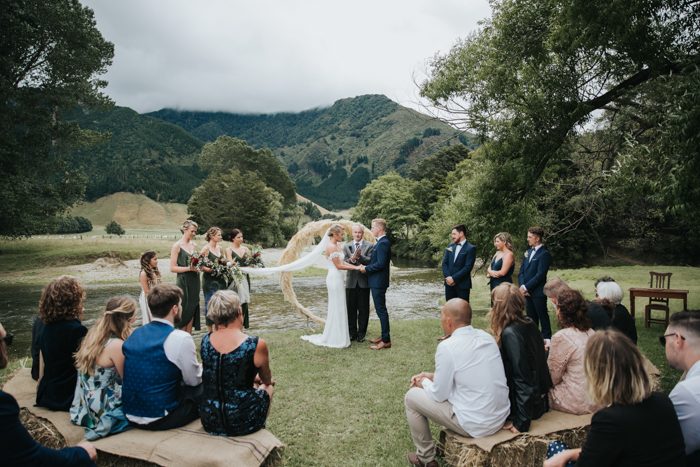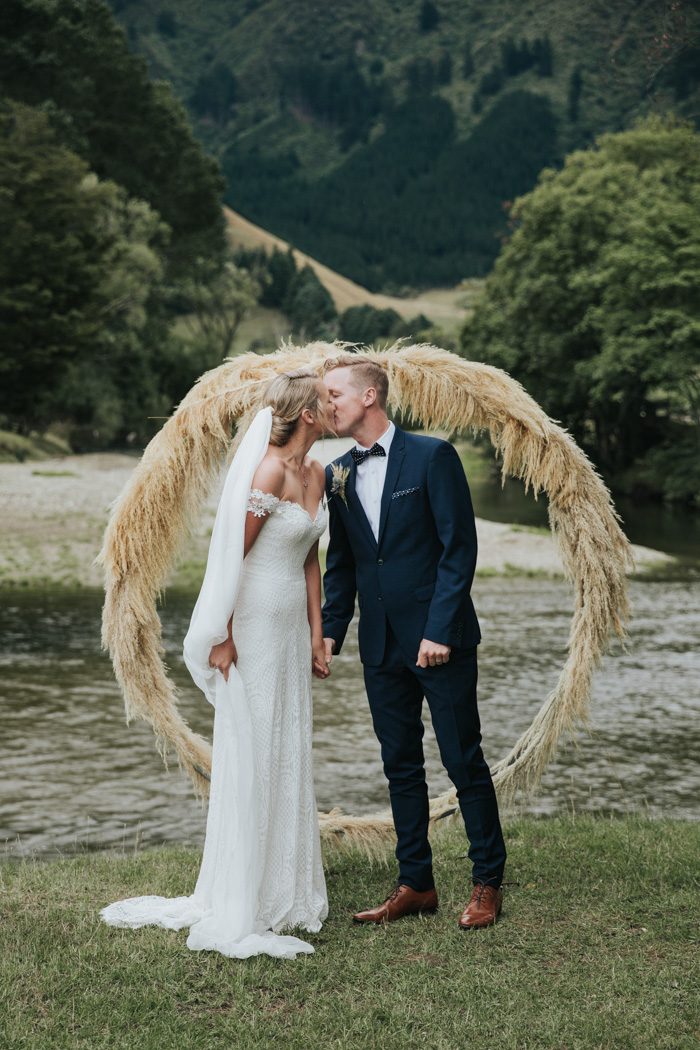 Along with the immense help from friends and family we set up the entire wedding ourselves, from the hay bales at the ceremony to the rosemary threaded through our place cards and at times it felt like the busyness of it all would overwhelm us! So, to anyone planning or organizing their own wedding, we would say: try to absorb every moment, whether it is stressful or not, take a big breath and just enjoy it all because it really does go by so quickly!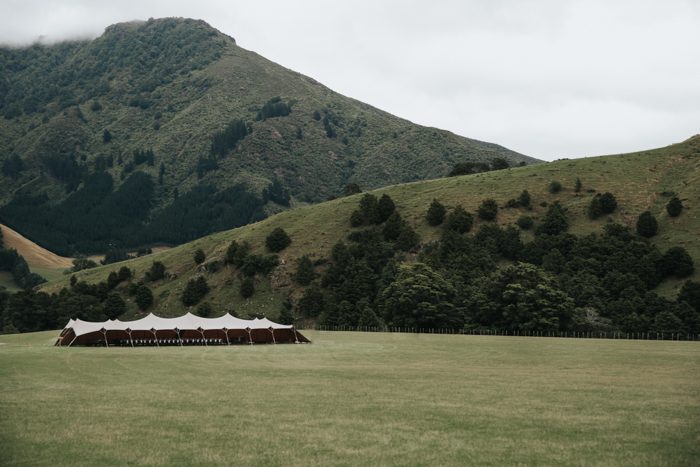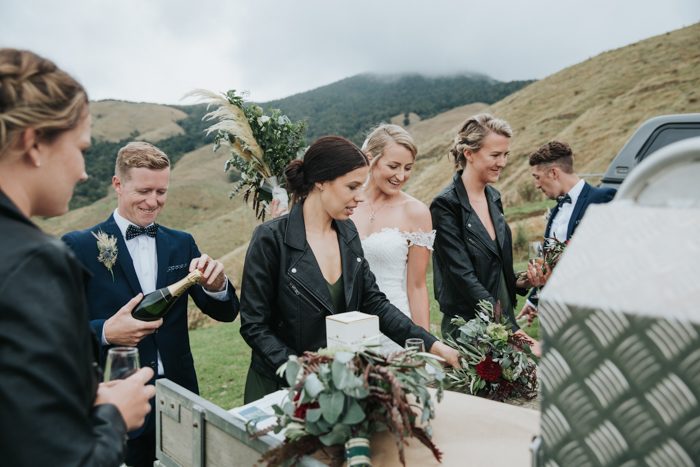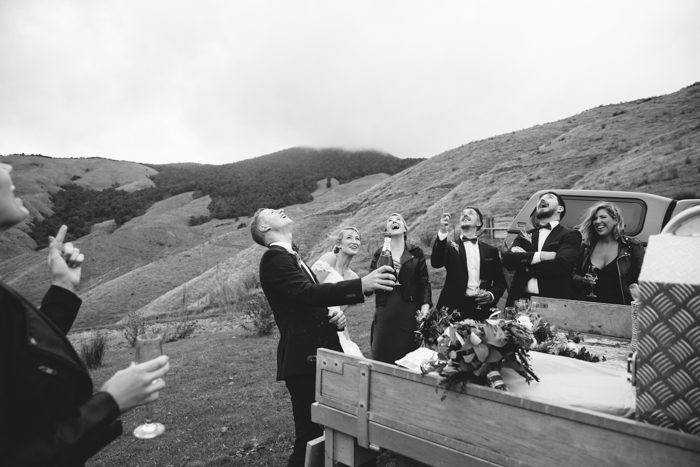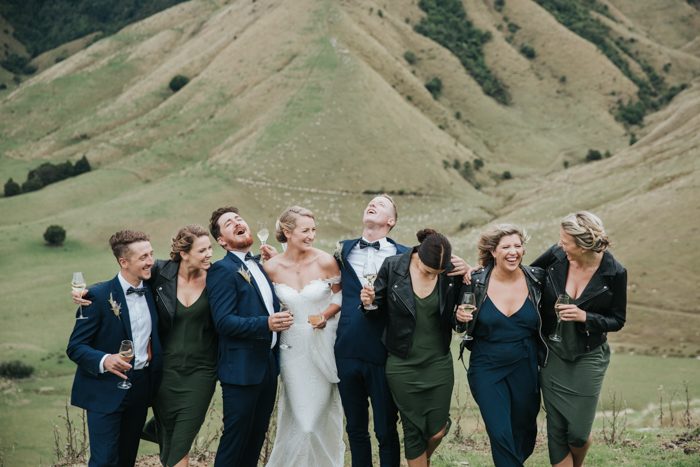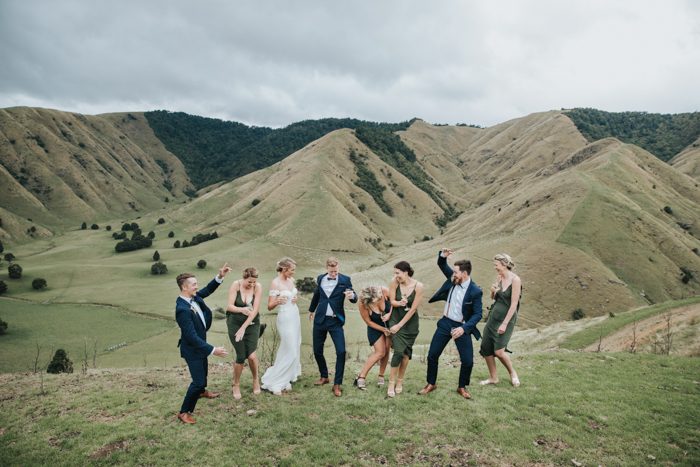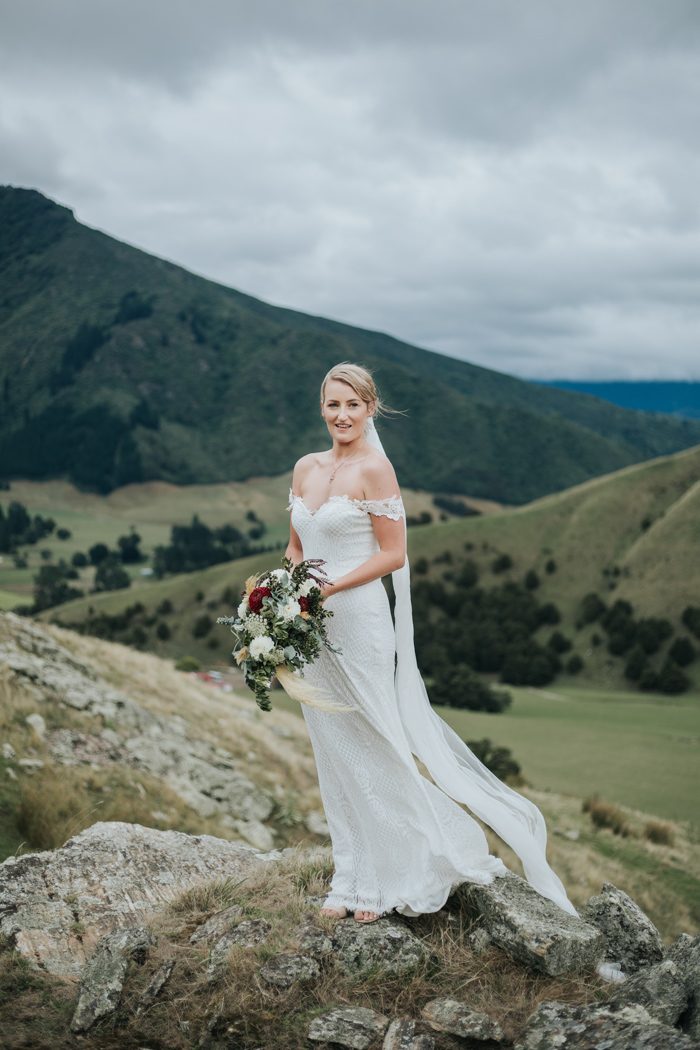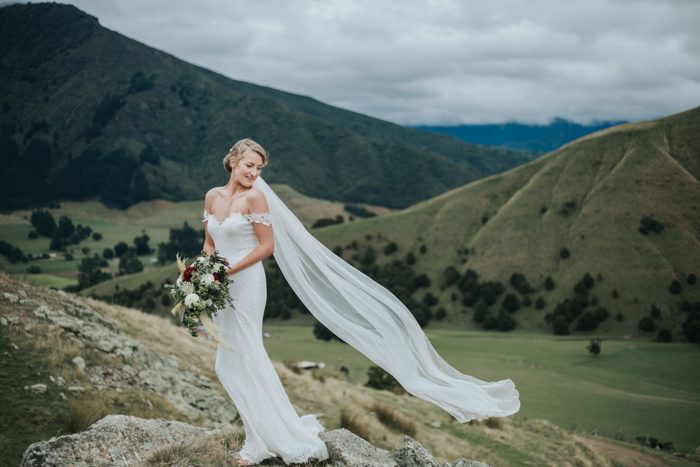 We were also told by married friends before our wedding to take a moment out on the day just the two of us and look back on friends and family enjoying themselves and really take it all in. It was raining by the time we did this but we stood under an umbrella outside the marquee and just watched everyone dancing their socks off, it was amazing.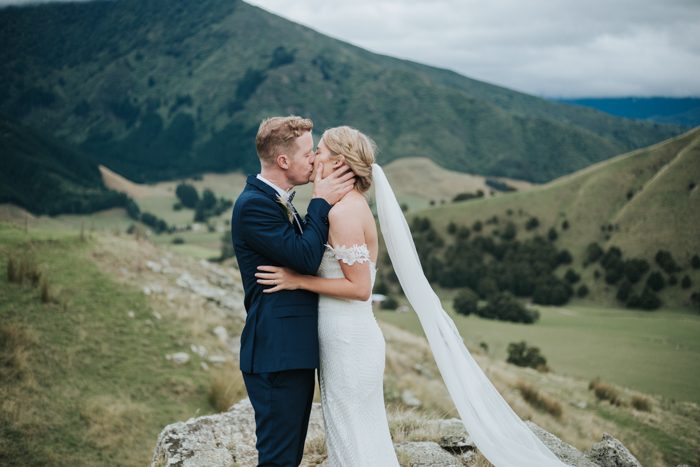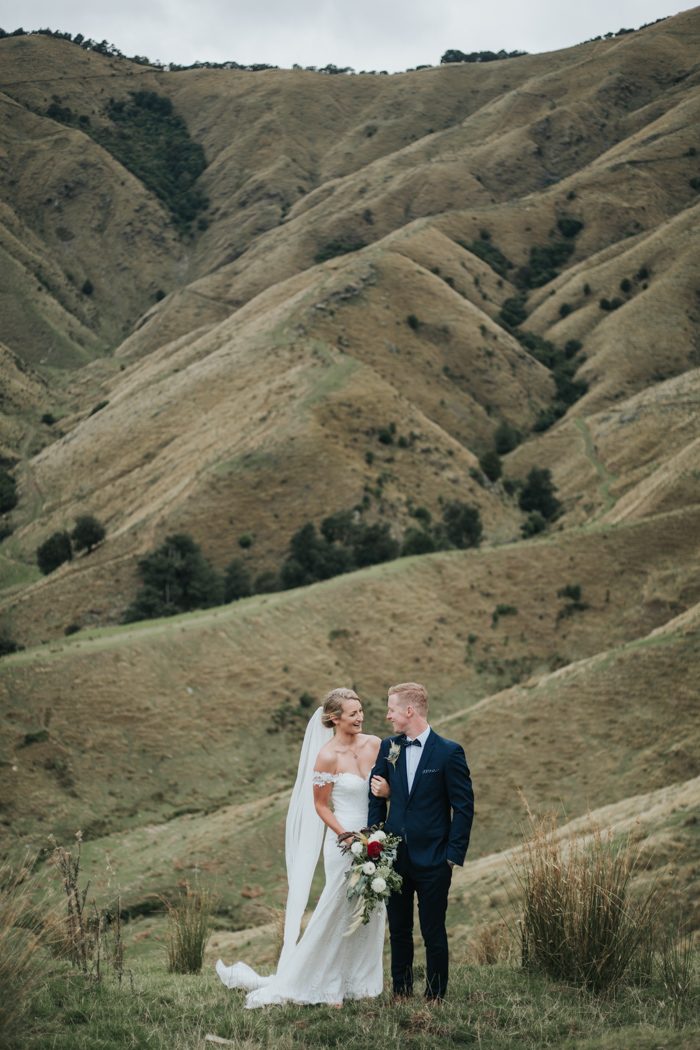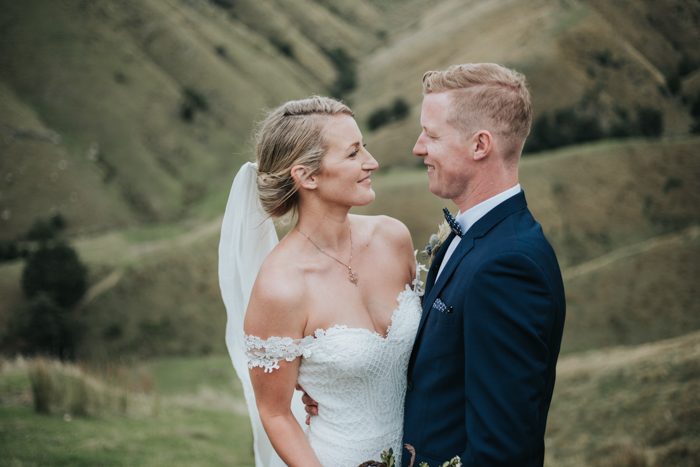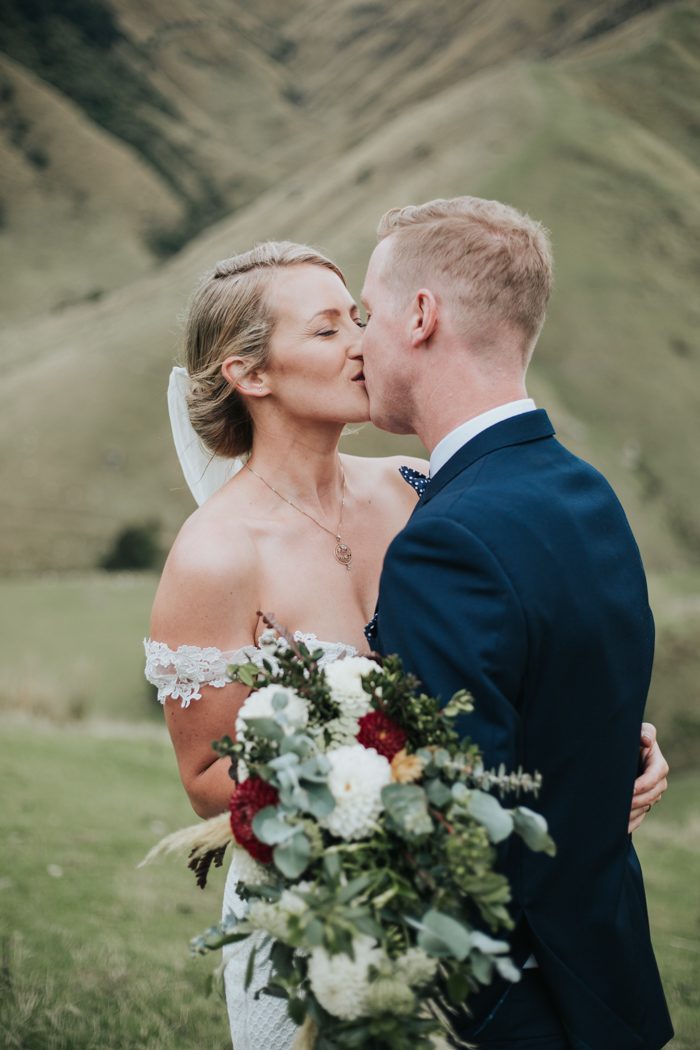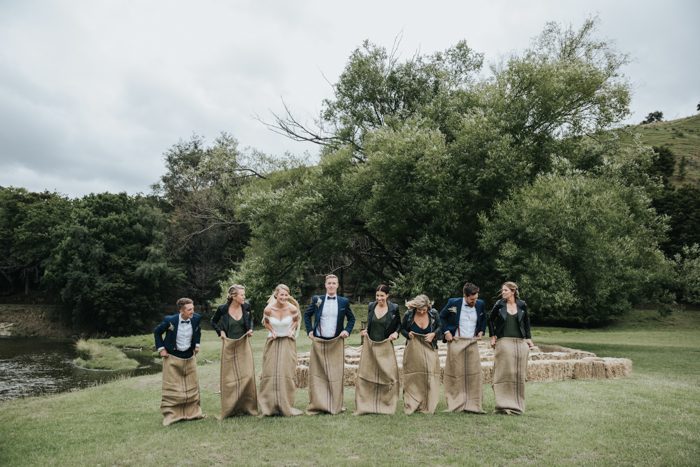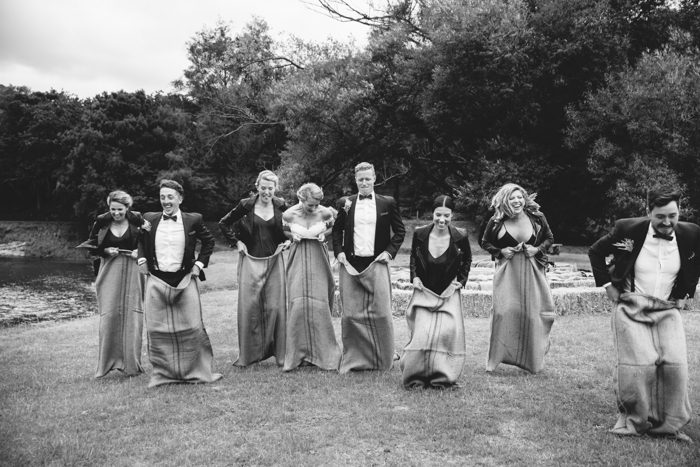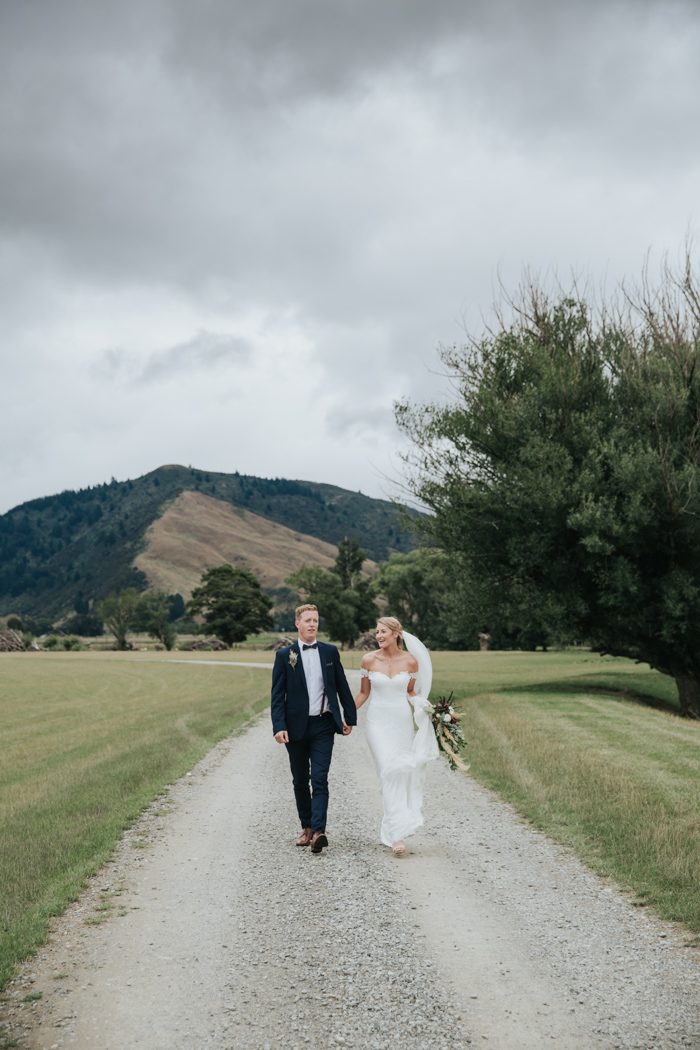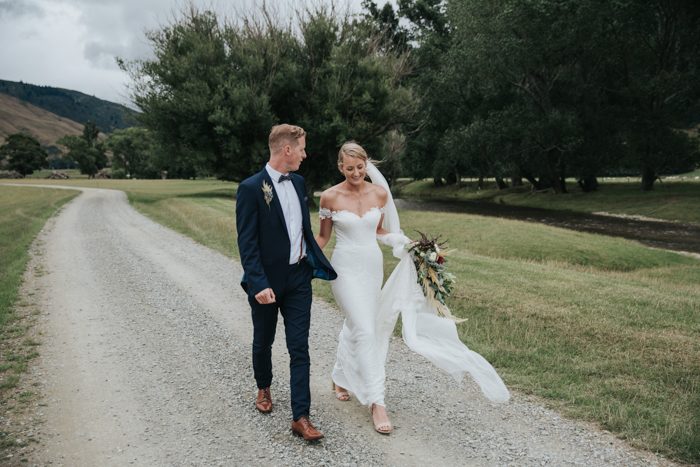 From the moment we got engaged we knew we wanted to get married on Timmy's family farm in Marlborough. Not only is it incredibly picturesque and beautiful, it is also a special place for us as we had spent a lot of time there over the years of our relationship. In fact, a year before we got married we actually moved back to the farm from overseas and settled down there, so it felt so right to hold it there. For us, it's home.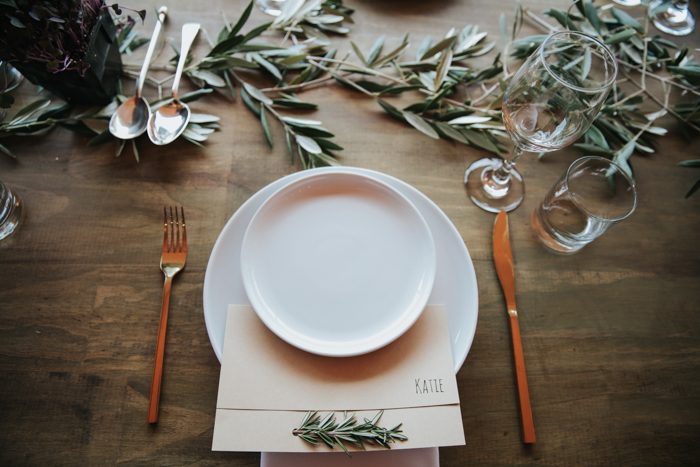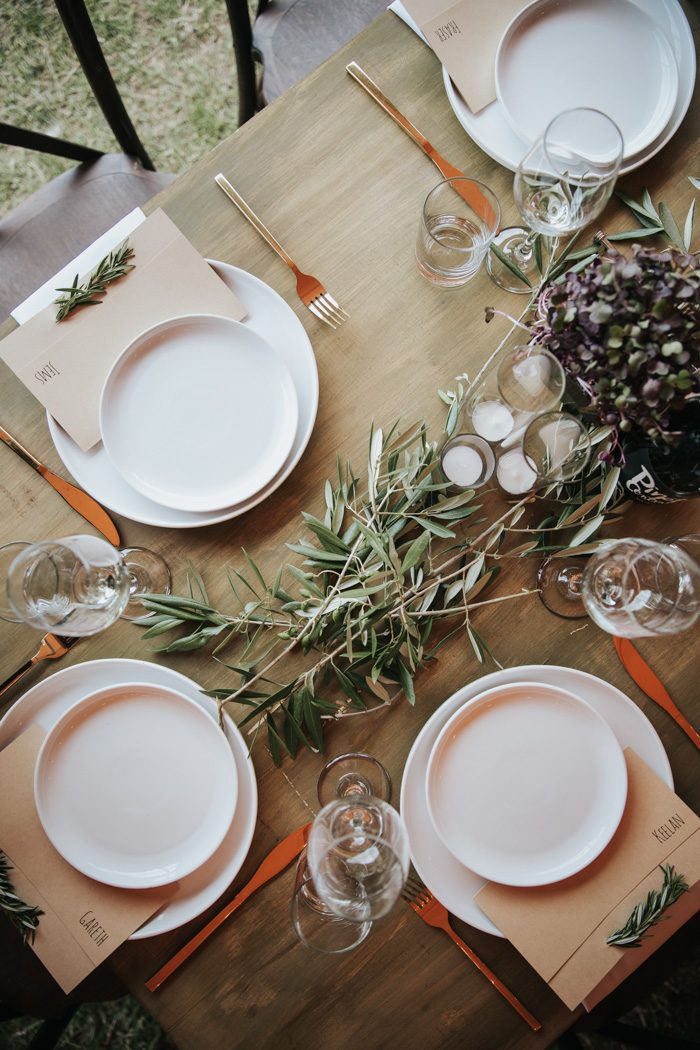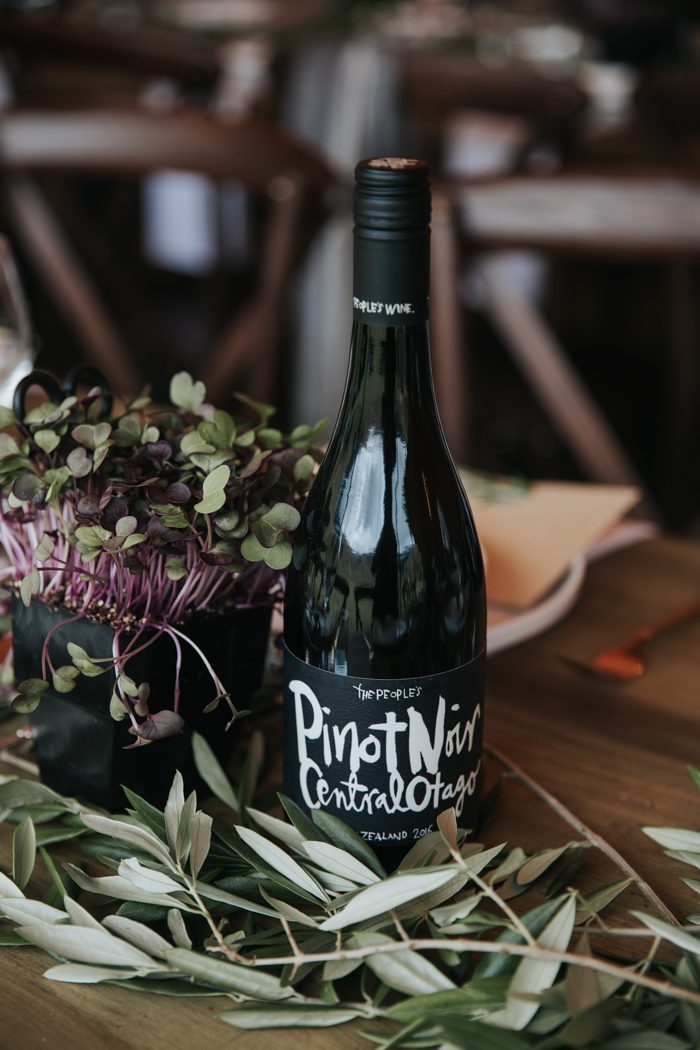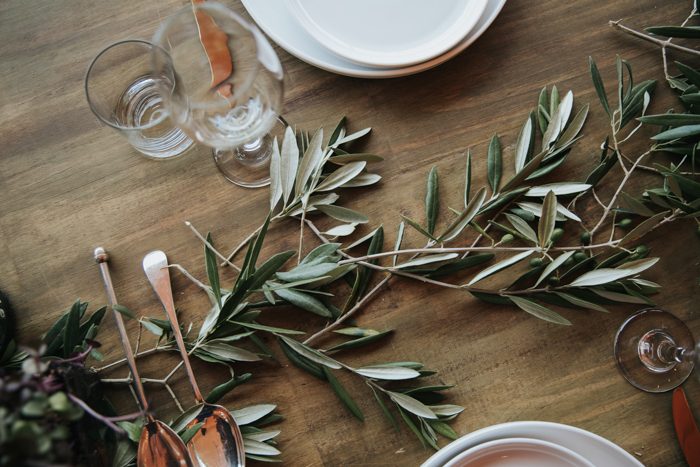 In all our table place cards, we wrote personalized notes to our guests. It was important for us to let everyone know how much they meant to us and why it was so special to have them there with us on our big day. We had 138 guests, so the notes took us a long time to write over several weeks (and bottles of wine) but it was so worth it! We really wanted an opportunity to thank everyone for not only coming to our wedding but for being such amazing supportive people in our lives.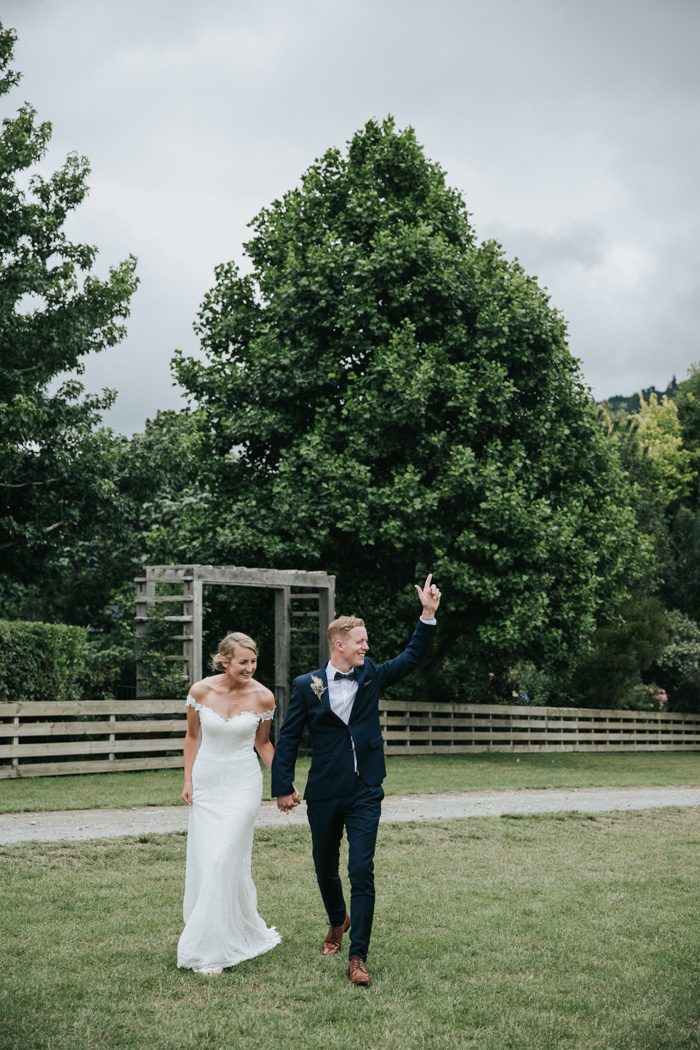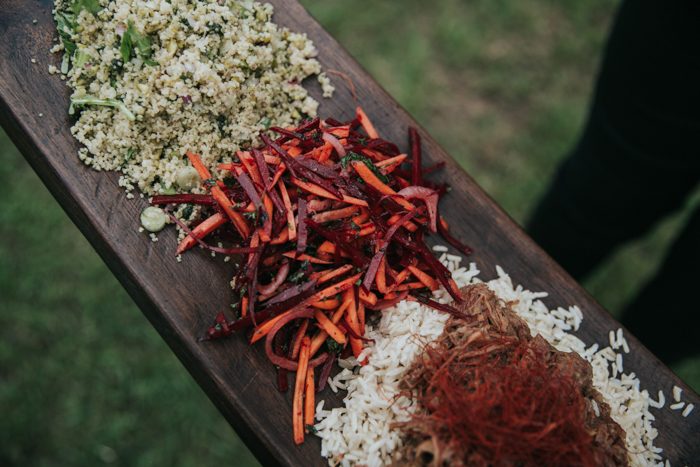 The majority of the food on our menu was sourced straight from the farm itself. All the veggies, the beef, and the lamb came from the farm. Even the goat curry was made from wild goats that roam the edges of the bush. We really wanted to showcase the farm and its incredible produce but also be as self-sufficient and create the least amount of waste as possible. Timmy's aunty catered the entire wedding for us, putting together an incredible menu and team of people who worked so hard to make it all happen. We had family-style sharing with big long platters made out of old wine barrels and bowls of veggies and salads to complement the meat. The night ended with a dessert table that people could help themselves from, which had a selection of Marlborough cheeses, fruit paste, mini chocolate yoyos, and Malakoff.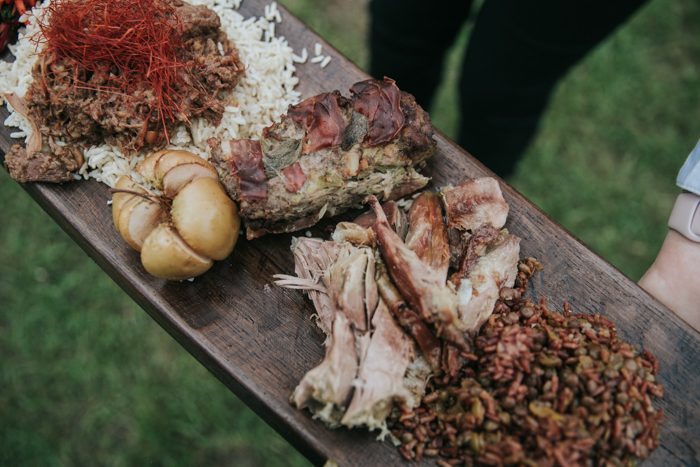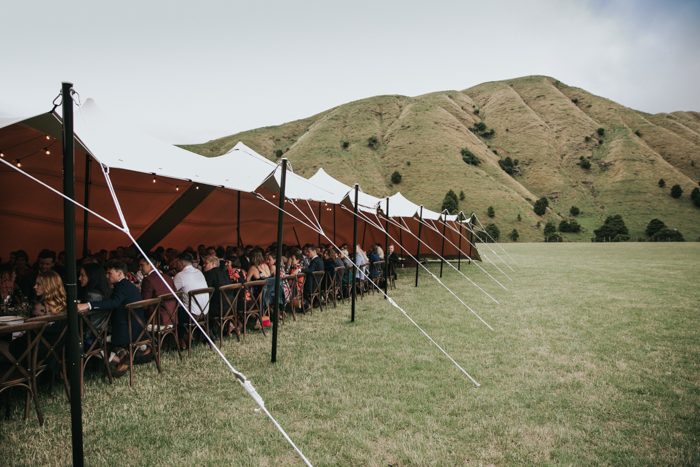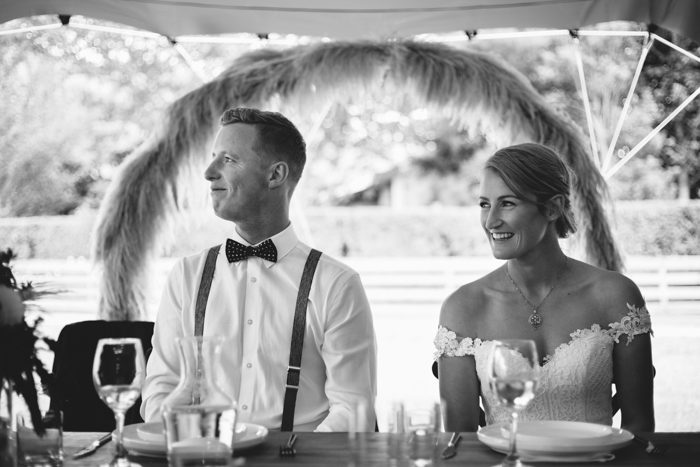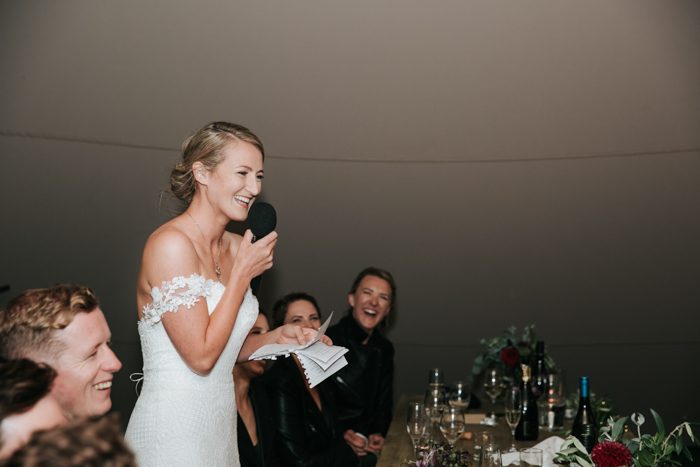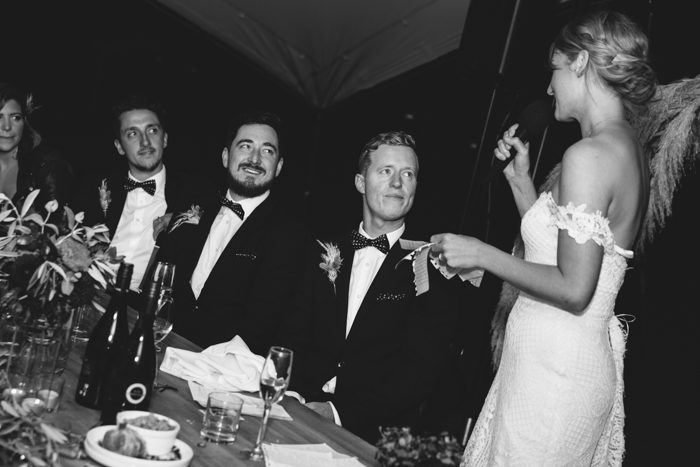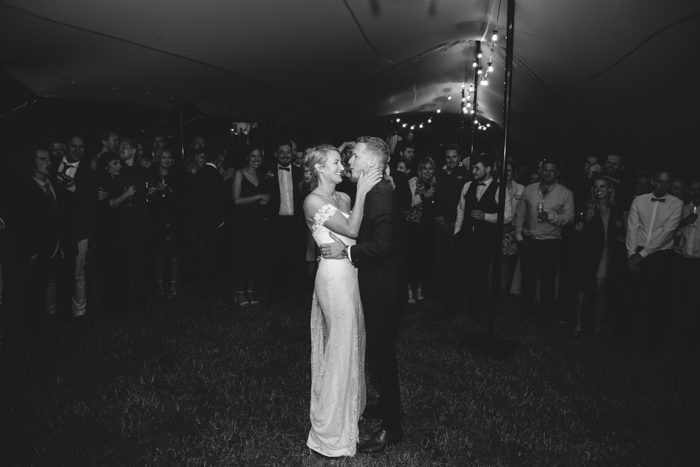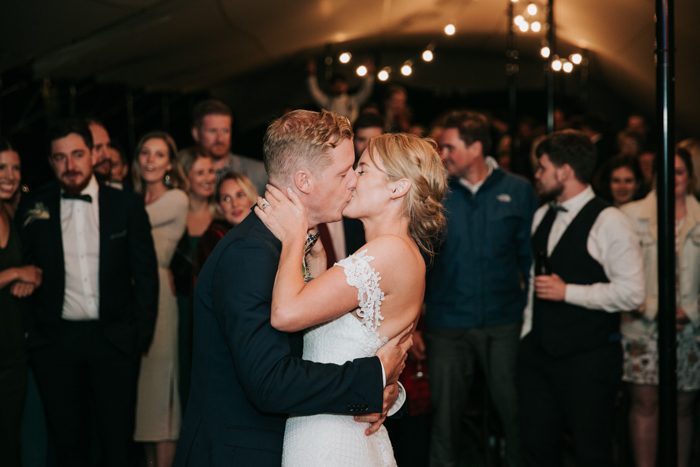 Our biggest congratulations to Jess and Timmy, and a special thanks to Ruby + Wolf Photography for sharing this incredible New Zealand farm wedding with Junebug! Looking for more sustainable and green wedding ideas? Get inspired by these 6 ideas for an eco-friendly wedding!