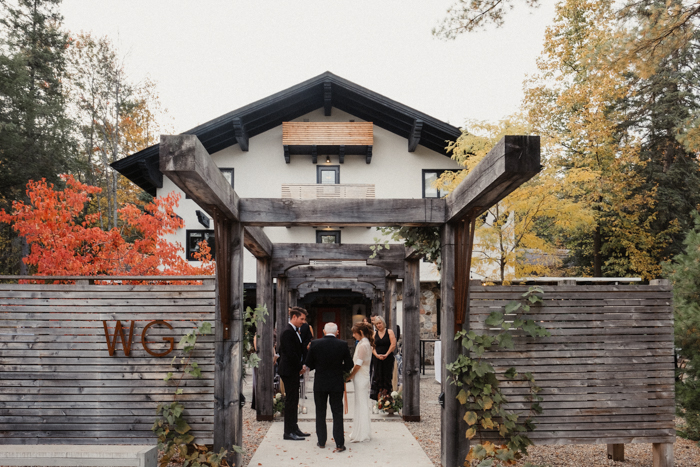 When planning their Wakefield Grand micro wedding, Julie-Anne and Jayden knew they wanted an intimate celebration surrounded by their closest friends and family. With only two months to plan, wedding planner The Wandering Ivy helped create a gorgeous fall wedding filled with candles, twinkle lights, and autumn floral arrangements. To add to the coziness of the wedding, Julie-Anne and Jayden and their 16 guests enjoyed a five-course meal with a live pianist at their reception.
What truly set this intimate wedding apart were the personal touches throughout the wedding. Photos and mementos were put in the guests' rooms, Julie-Anne's father officiated the wedding, and they had no wedding party. Junebug member Joel and Justyna captured every inch of this intimate wedding in Quebec. To add more inspiration to your micro wedding Pinterest board, keep scrolling.
The Couple:
Julie-Anne and Jayden
The Wedding:
The Wakefield Grand, Wakefield, Quebec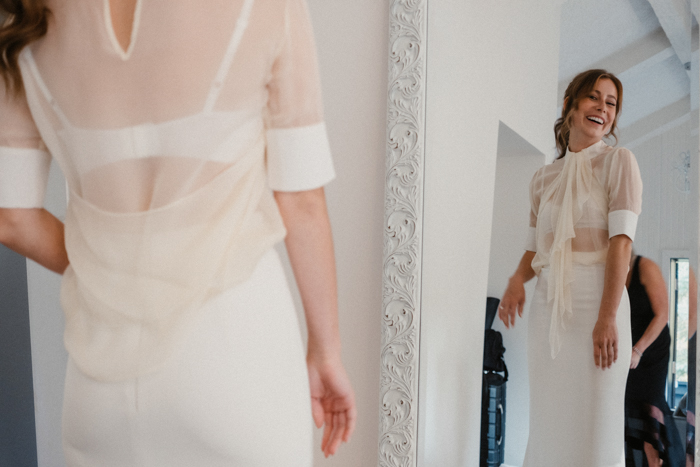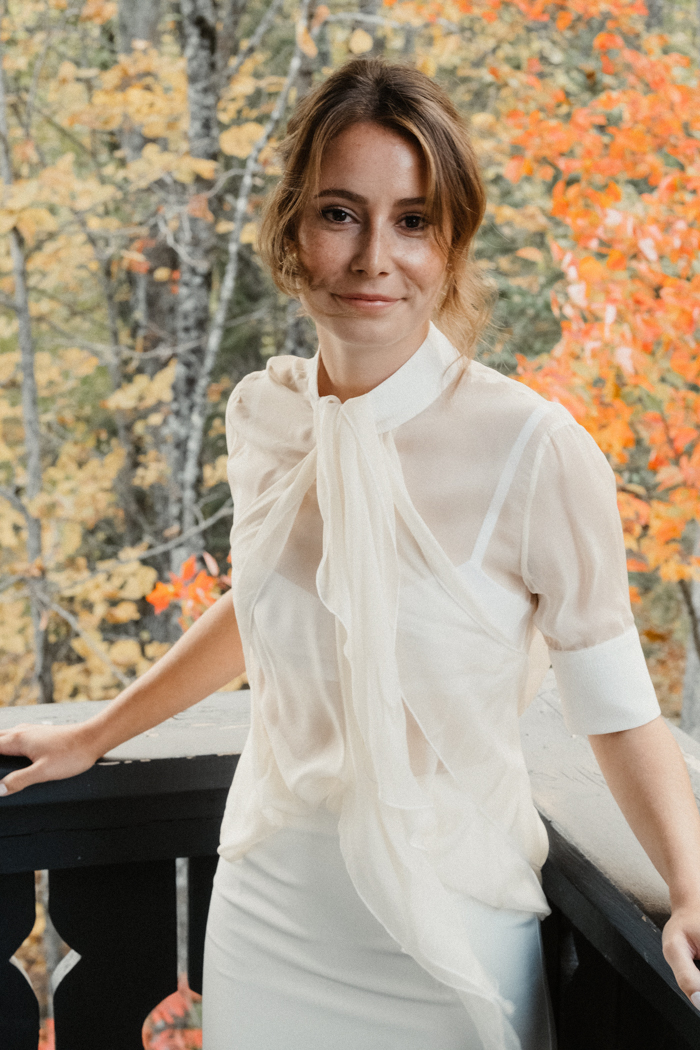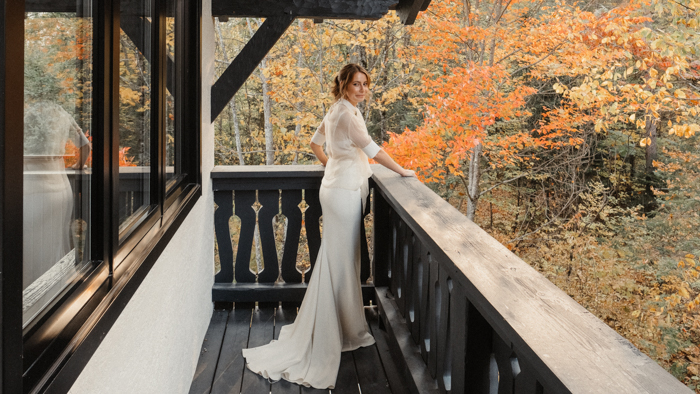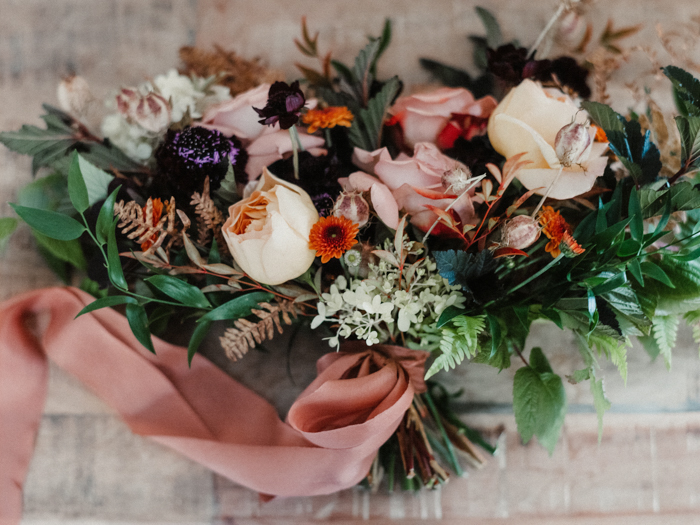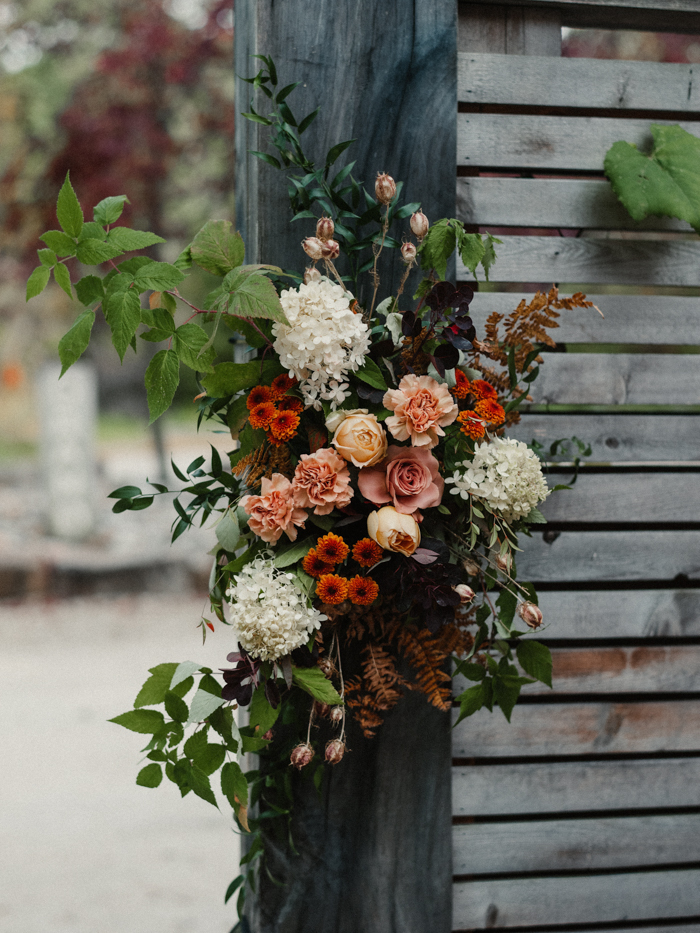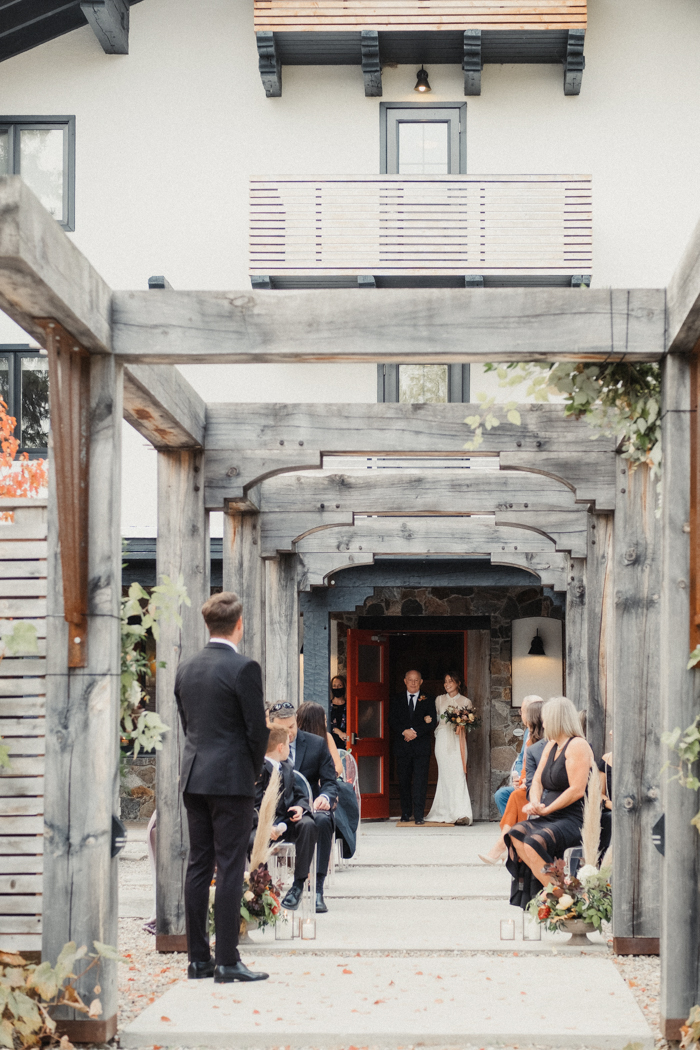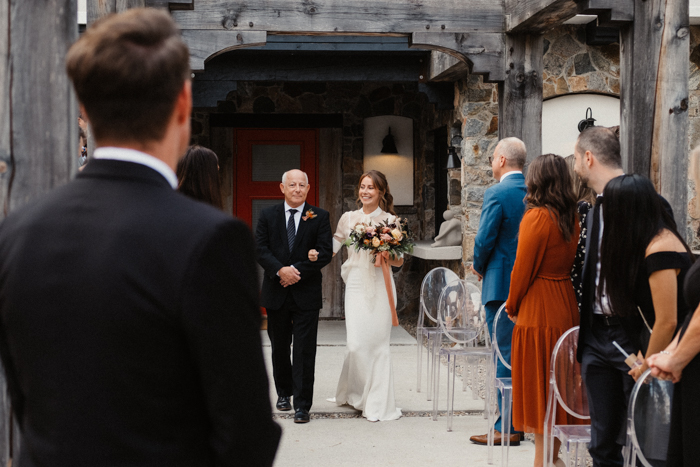 Their Wakefield Grand Micro Wedding Details
We were proud of the experience we were able to provide our family and friends. With only 16 guests, we were able to really go above and beyond. We provided all our guests with accommodations and added personal touches to the rooms like photos and mementos. We also had no wedding party as everyone was equally as special to us. Along with the venue, we helped put together a delicious five-course fine dining meal that used fresh Québec ingredients and had special wine pairings.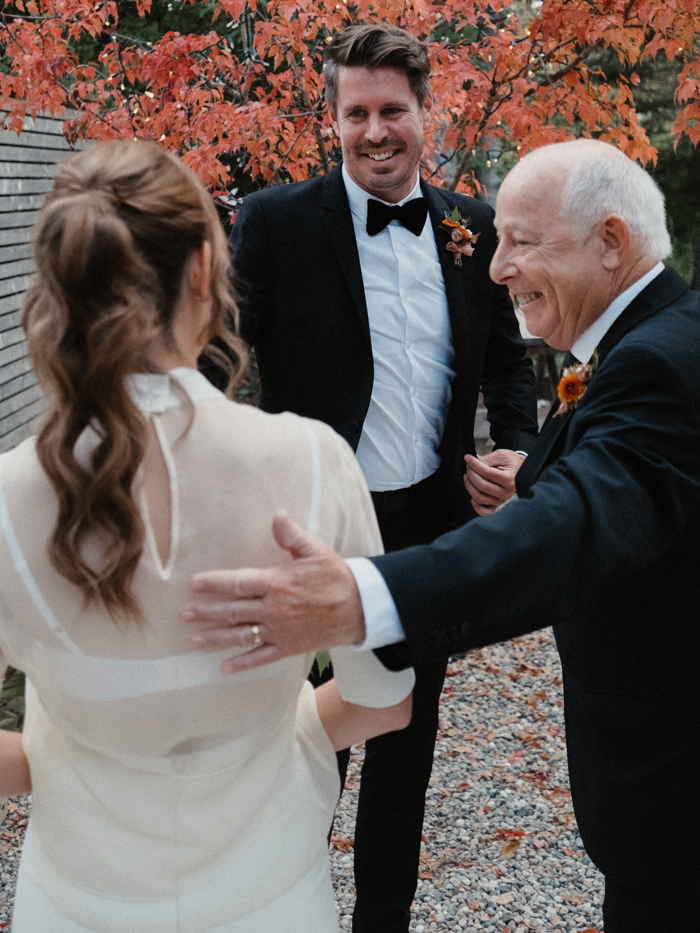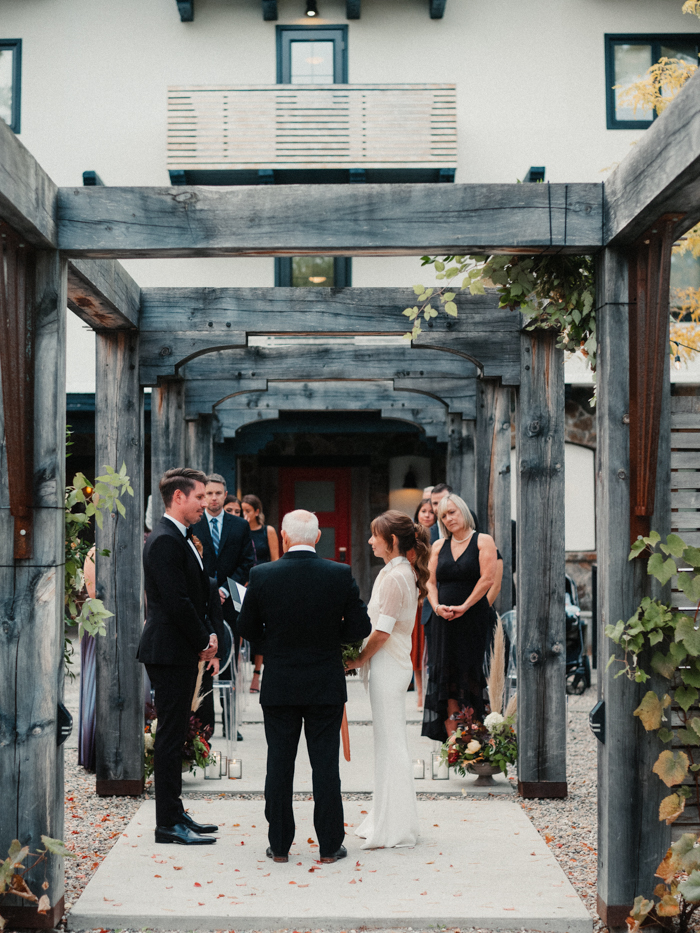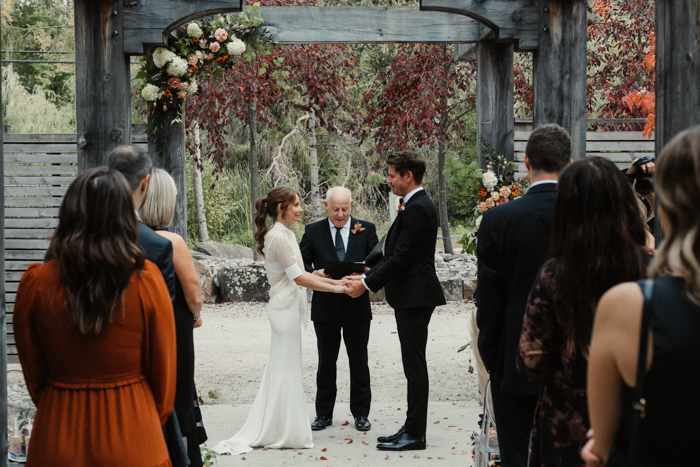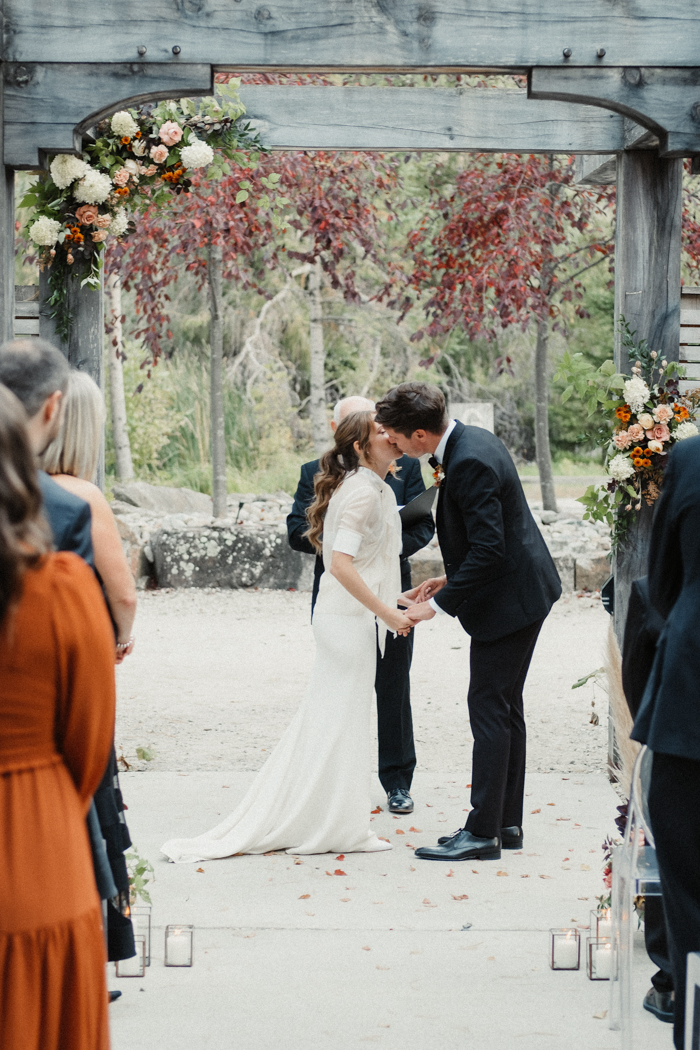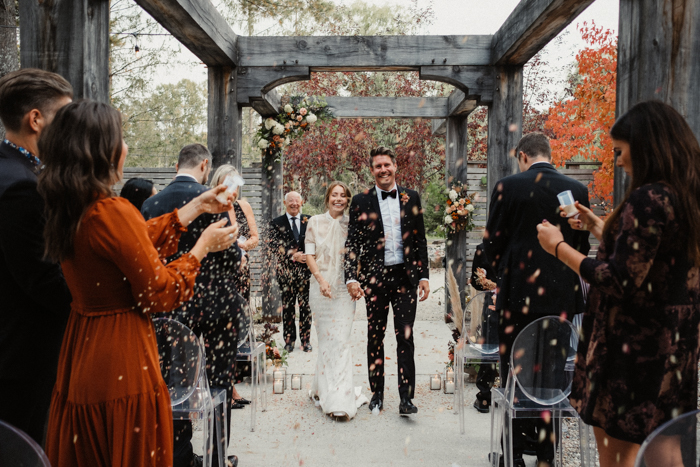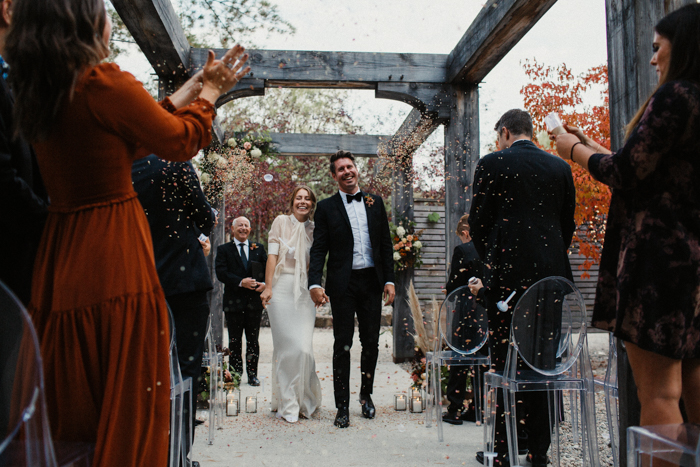 Working With The Weather
I had been really stressed about the weather. On the day of, my mom and I arrived at the venue early to get ready and it was a beautiful day. Joni from Wandering Ivy was setting up the ceremony and she offered to do two set-ups for us for the reception. We'd have the first three dinner courses, then she would reset indoors when the temperature was planning to drop. We got two beautiful setups and we got to experience two unique feels. Outdoors was magical and indoors felt so romantic with all the candles. That was definitely memorable!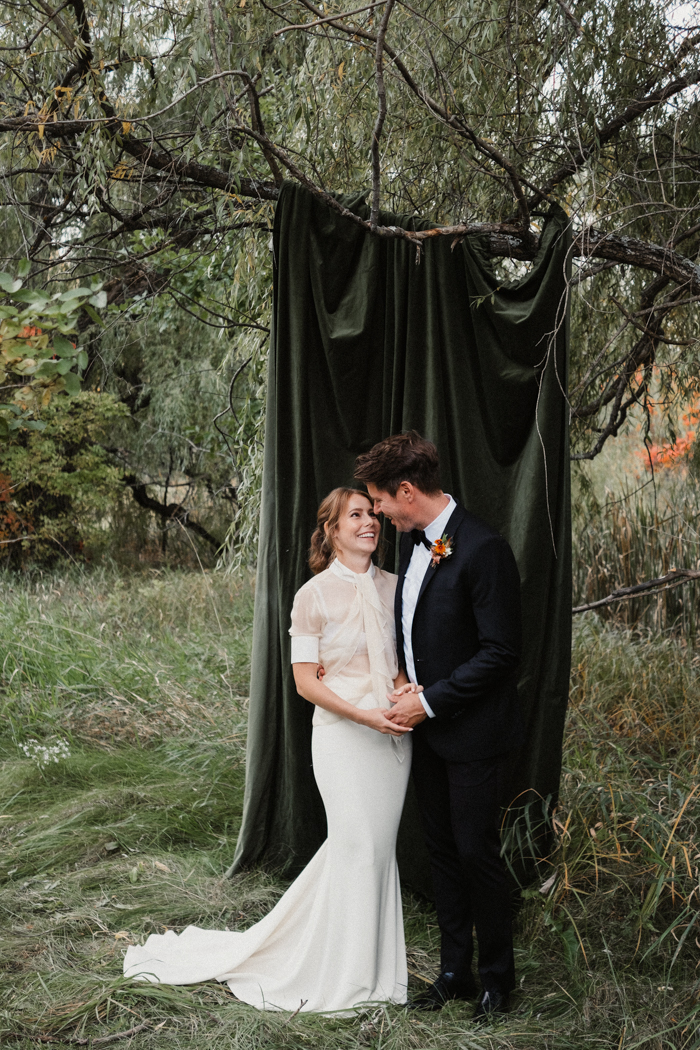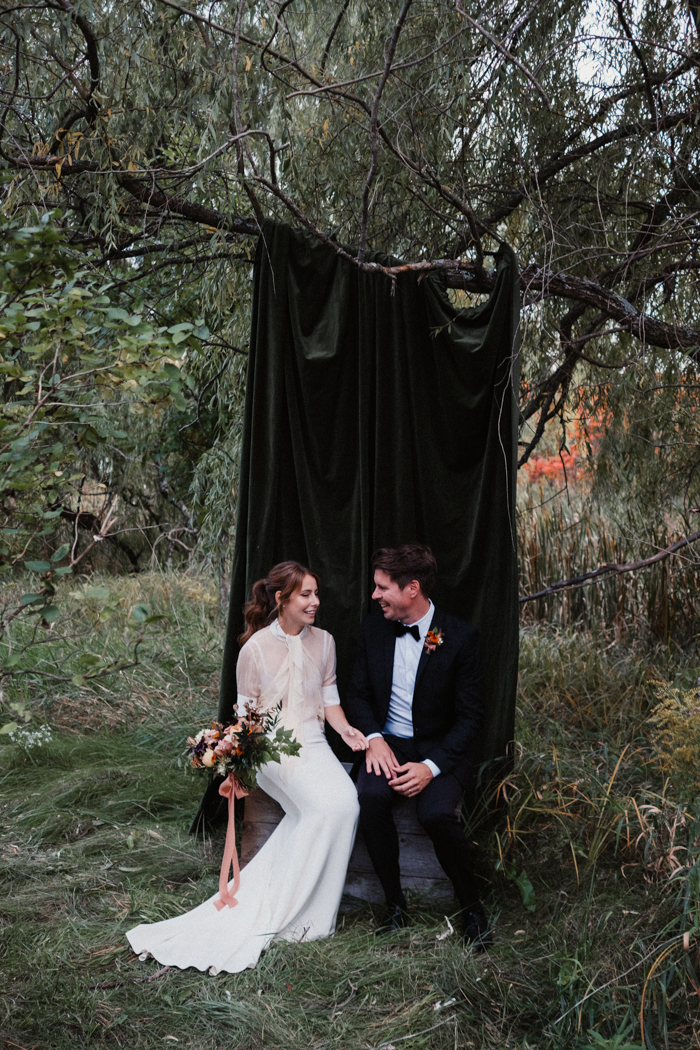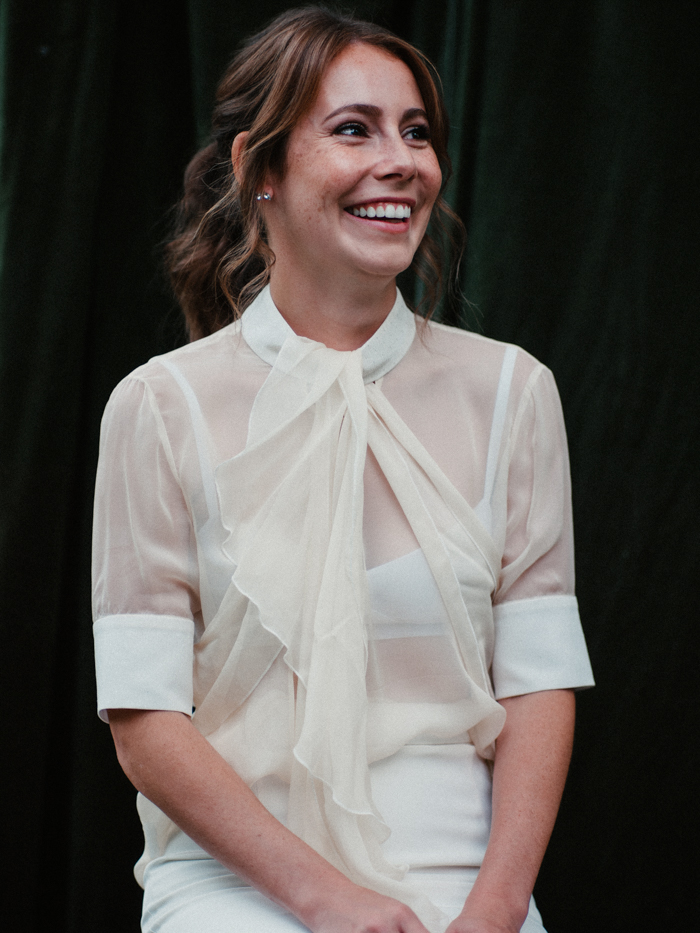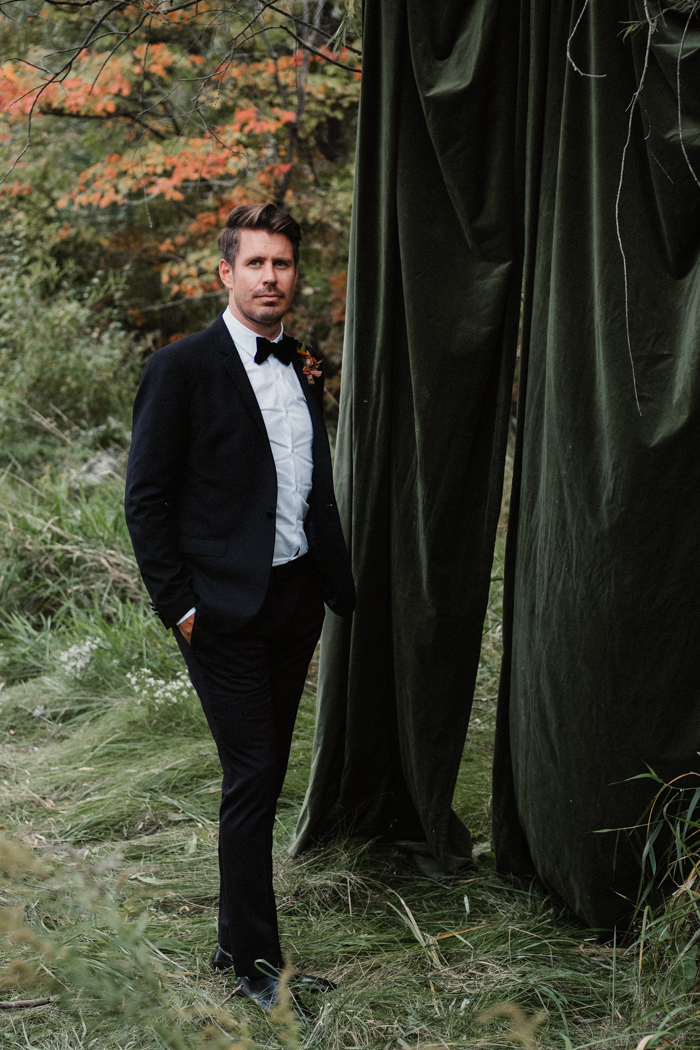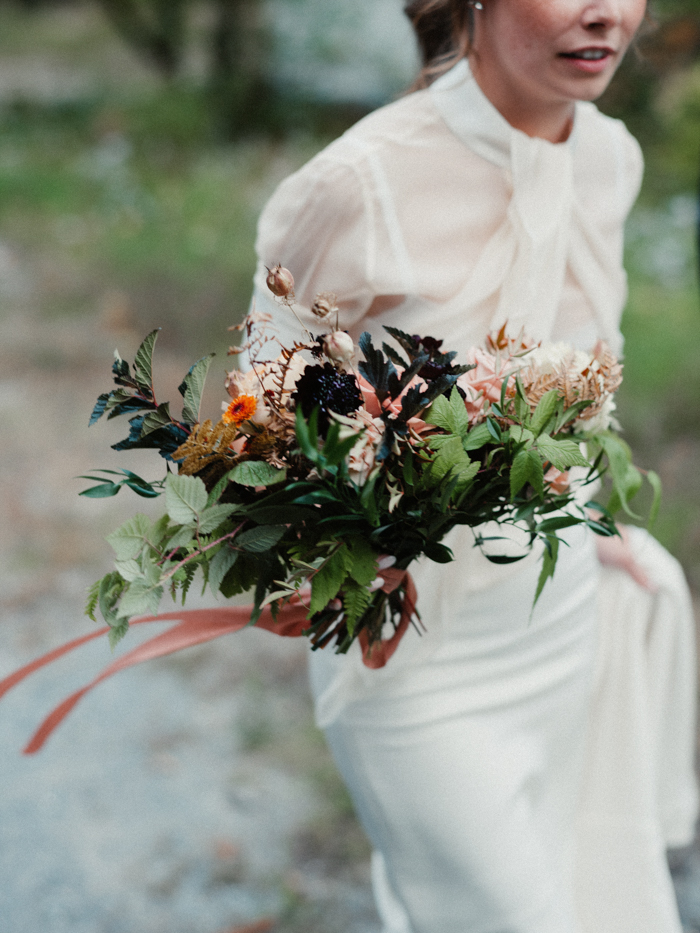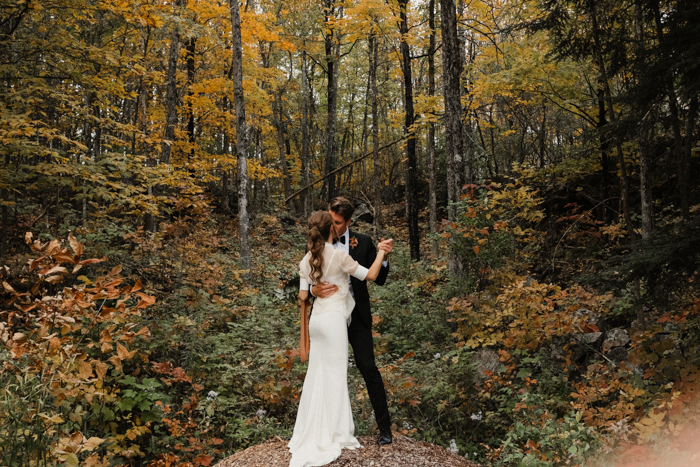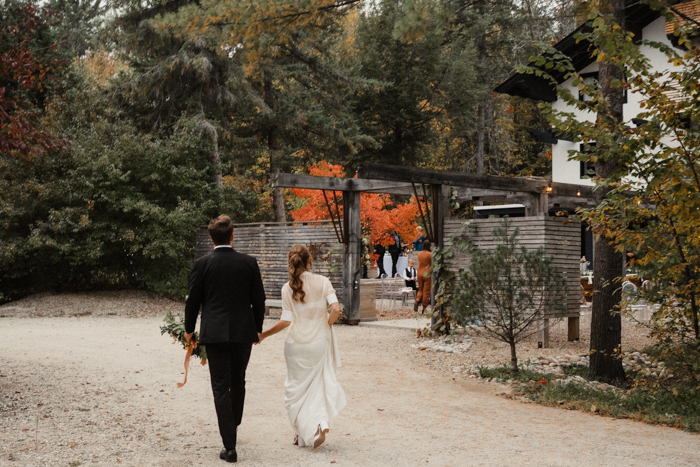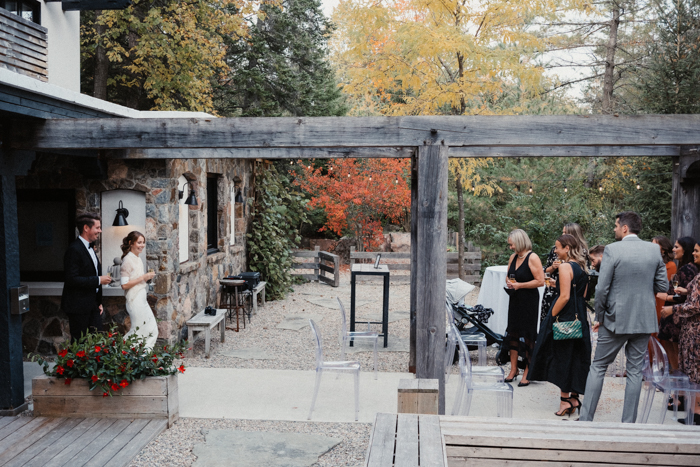 Don't Chase Pinterest Perfection
With only two months to plan, we had to make quick decisions from the heart. We didn't have time to sit and think or scroll through Pinterest for months trying to find the best of everything. And because of that on the day of, we were so blown away by how everything came together. We were genuinely excited and in awe. My advice would be to not get hung up on the small details and not to chase perfection. Go with what you like and trust your own gut.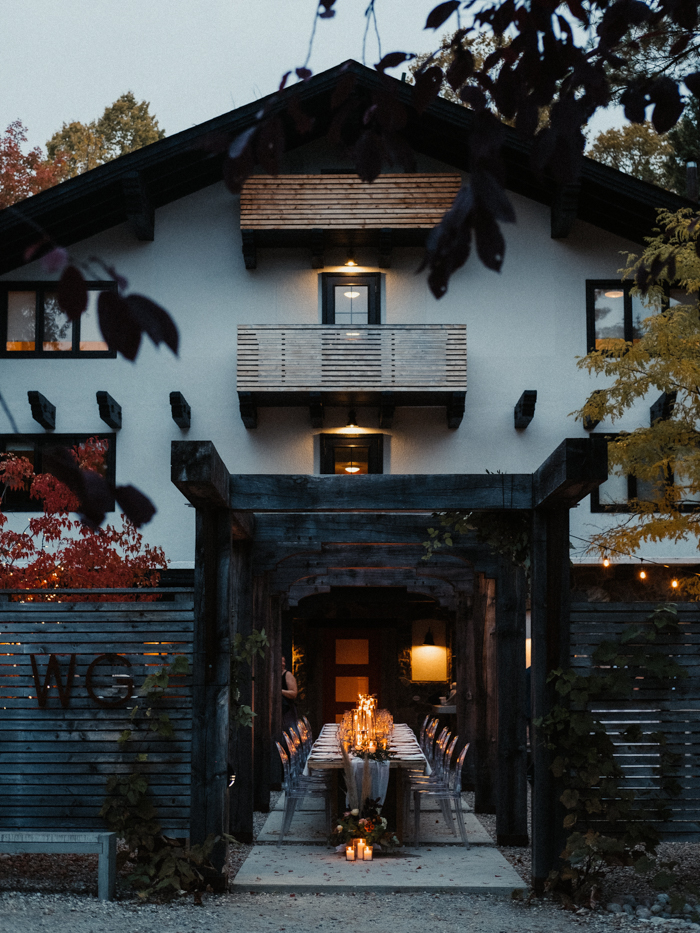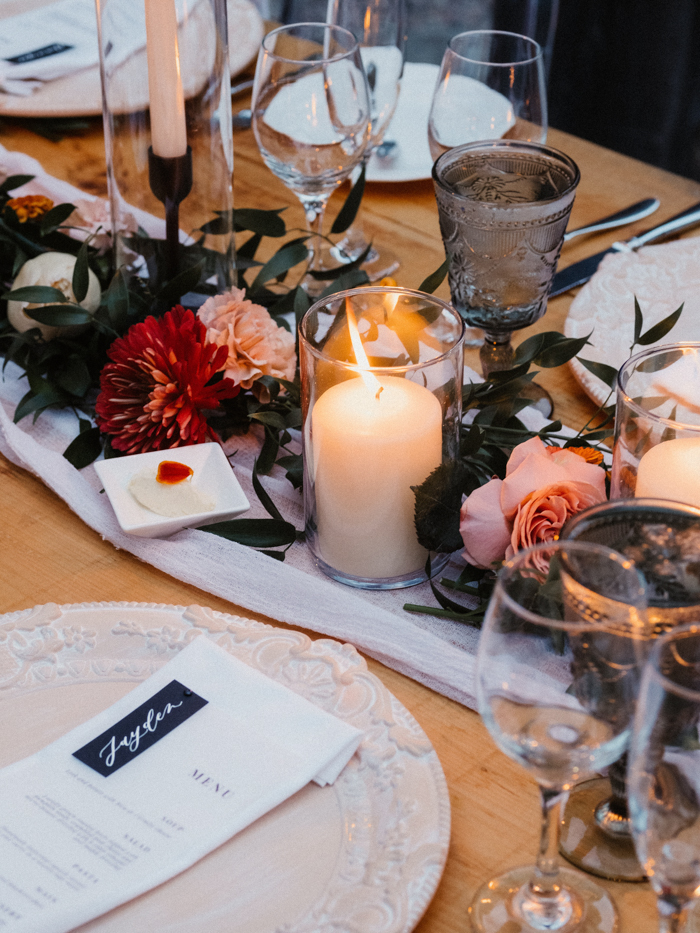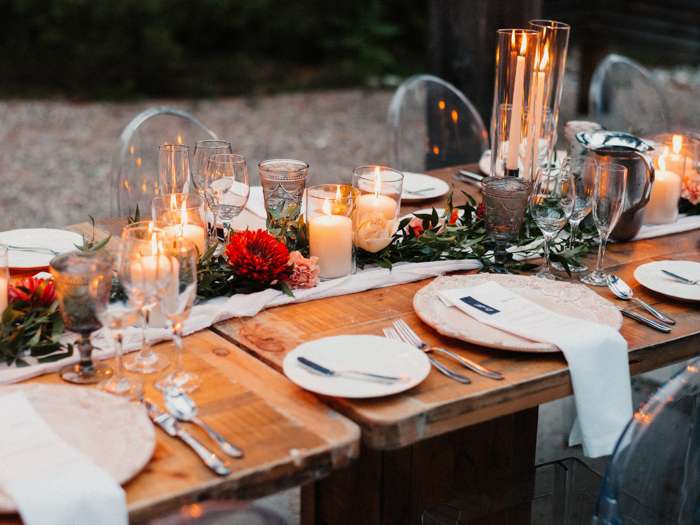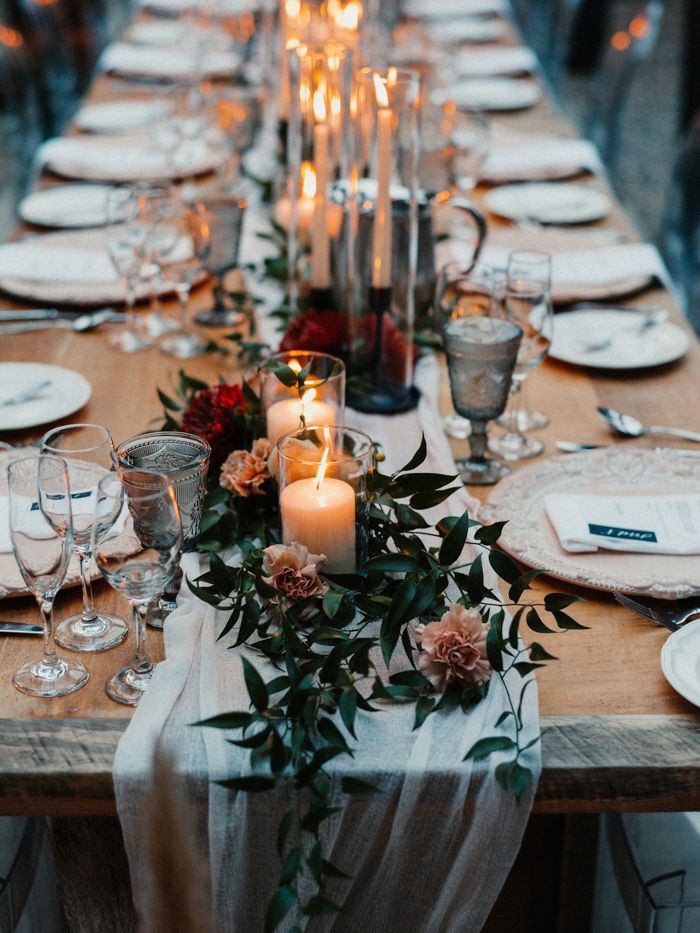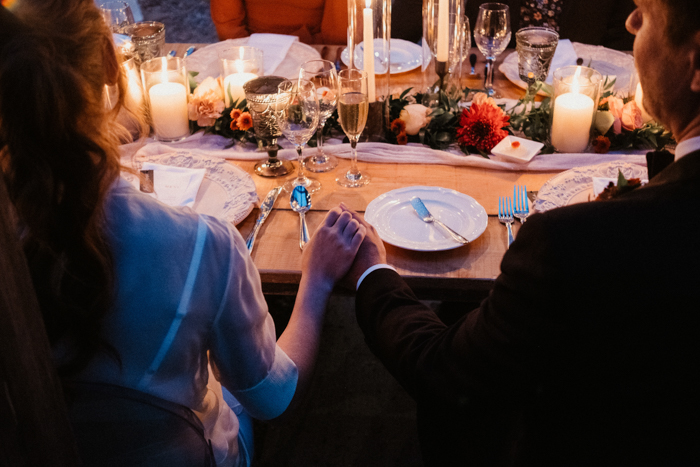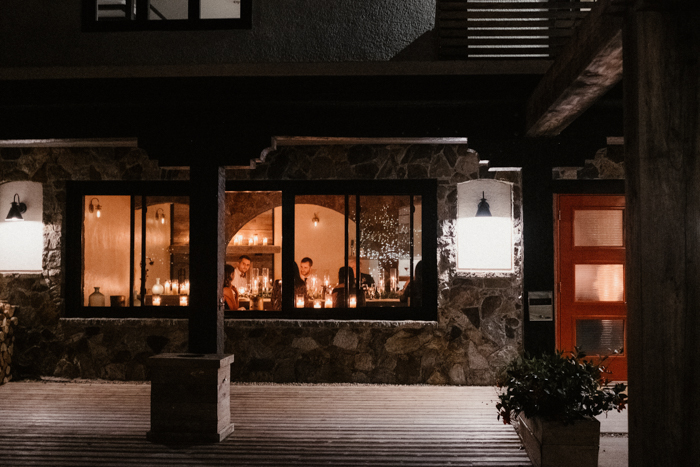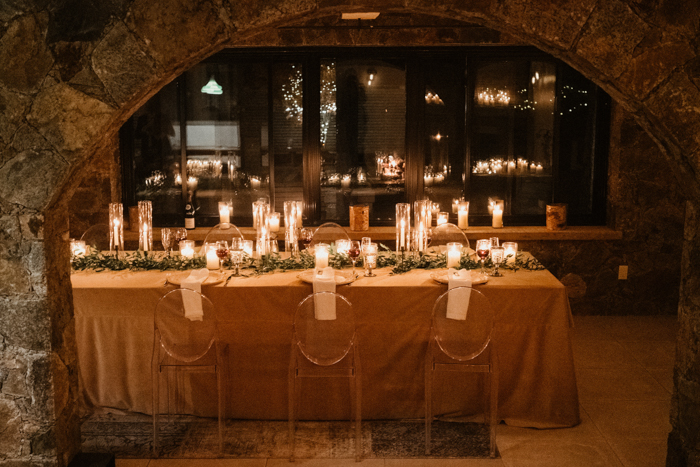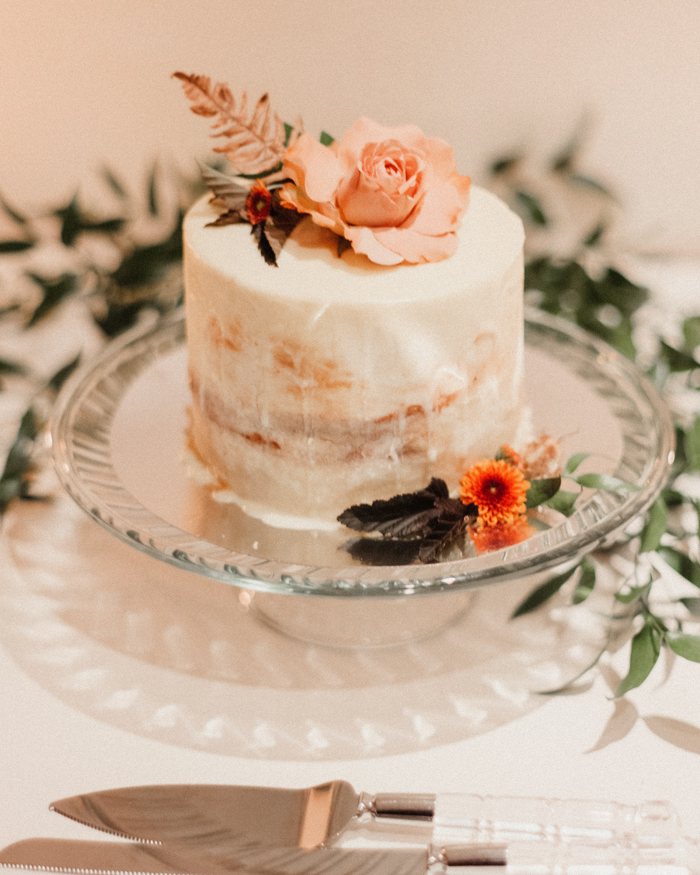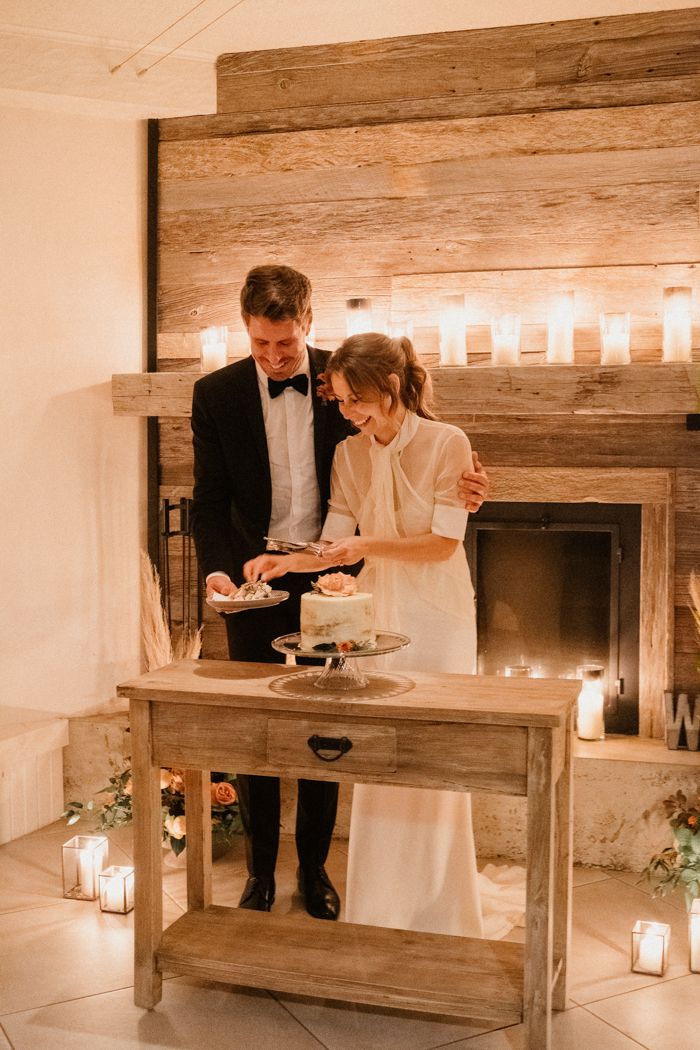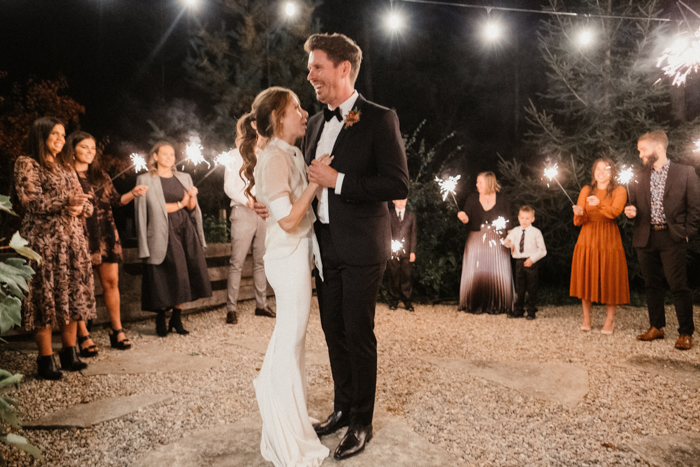 Congratulations to Julie-Anne and Jayden on their intimate Wakefield Grand micro wedding. Thank you to Junebug member Joel & Justyna for both capturing and sharing this gorgeous ceremony with us. To check out more of their work, visit their profile in our directory of wedding photographers around the world. Then, get started planning your own intimate micro wedding with our guide for hosting a micro wedding.