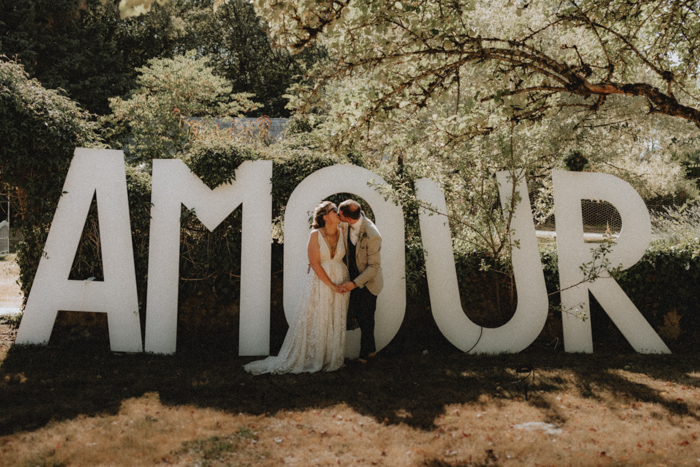 One day was just not enough time to celebrate the love of Ben and Sarah. Instead, they chose to host a memorable four-day wedding in the French countryside away from home. Set in a breathtaking 15th-century Chateau, they used wild floral arrangements, a romantic color palette, and cottage chic decor to transform the Manoir de la Foulquetière into a charming venue space. And not only that, they pulled off this stunning celebration without a planner too!
Surrounded by the countryside woodlands, the couple tied the knot in the estate garden. With rustic wooden chairs and benches, a flower-filled aisle, and an overgrown arch—their love was infused into every detail incorporated into their ceremony setting. For the reception that followed, guests were greeted with tablescapes filled with wild blooms and foraged greenery. It started as a cozy and relaxed dinner, but as soon as the band started playing, it kicked off the fun after-party. It was the perfect end to their big day as they danced the night away.
If you love the idea of a lovely countryside wedding, then this wedding is for you. And The French Wedding Photographer beautifully captured the emotion and beauty of their big day. Scroll through to see more and score unique ideas for your own celebration.
The Couple:
Sarah and Ben
The Wedding:
Manoir de la Foulquetière, Lucay-le-Male, France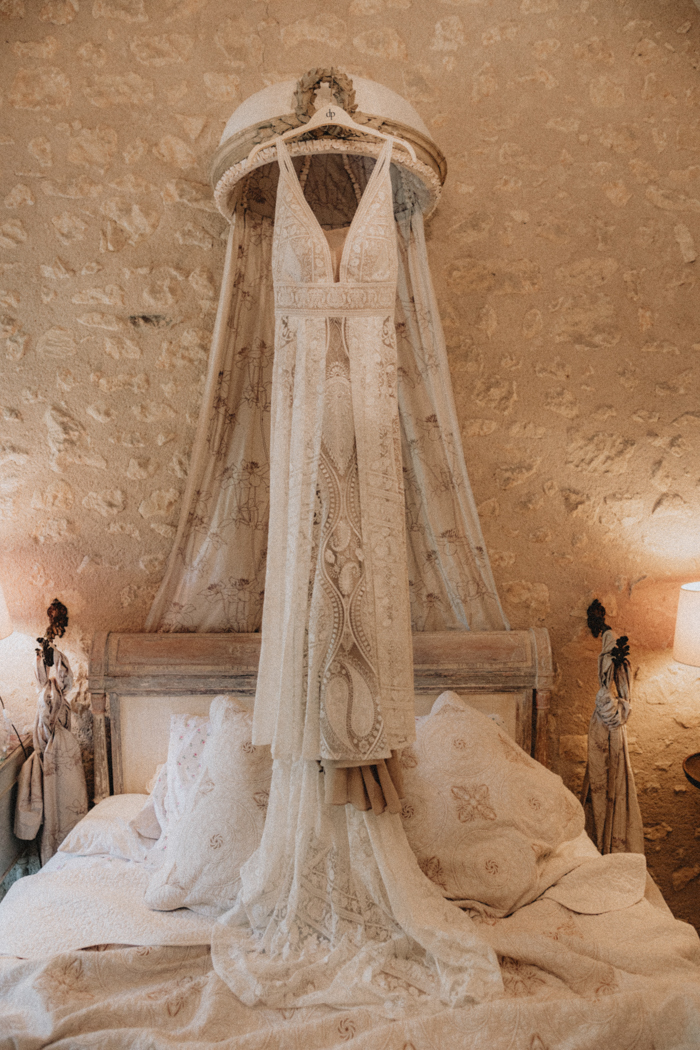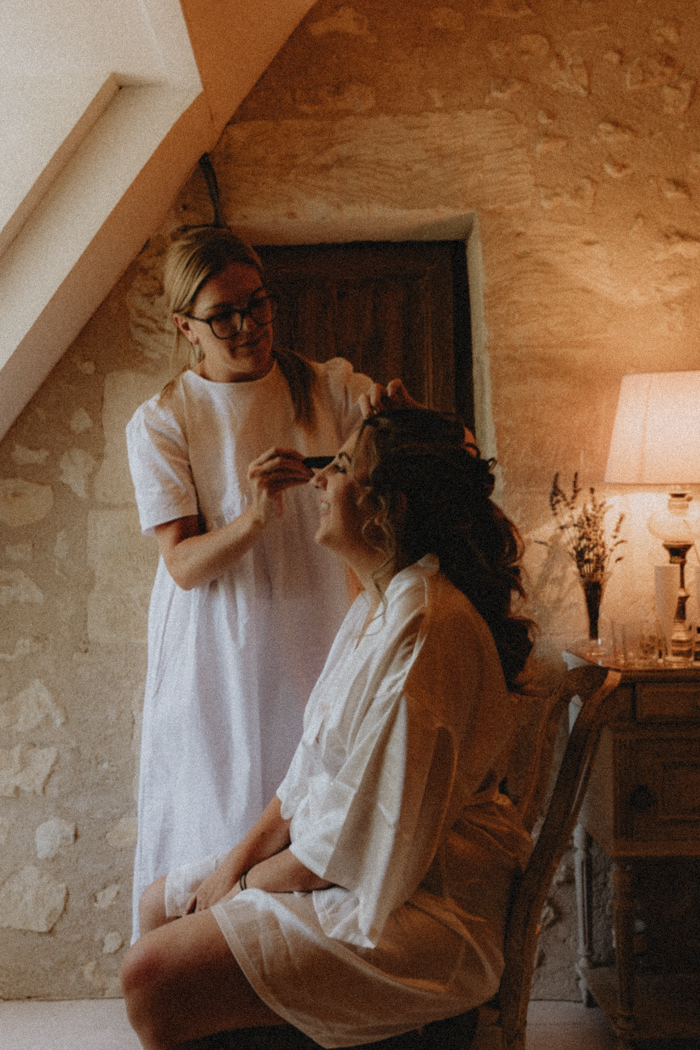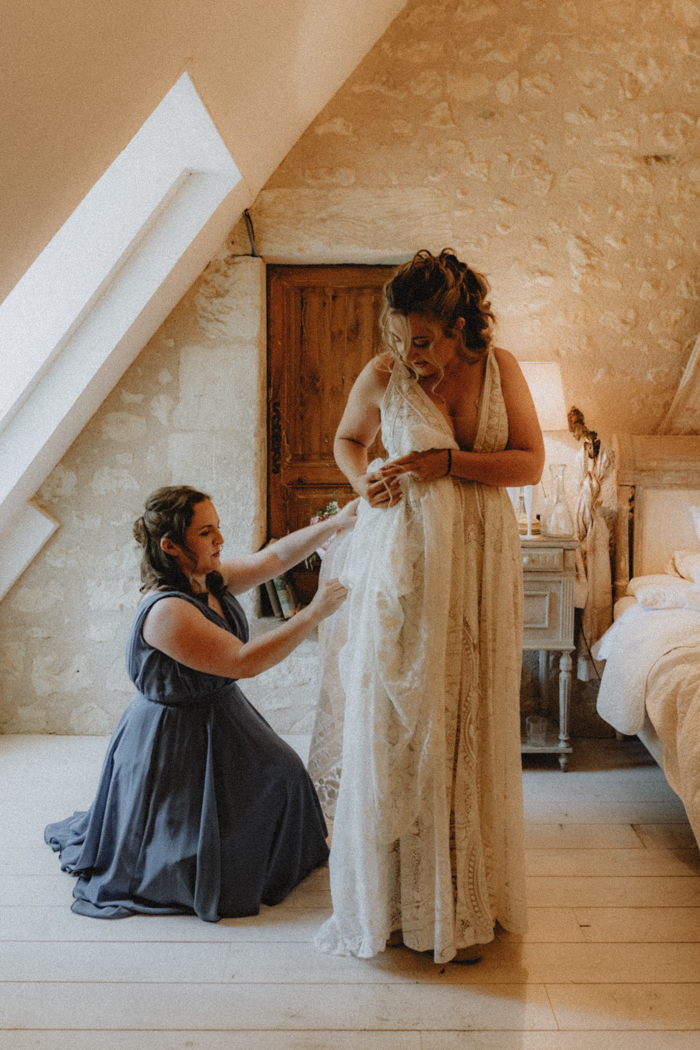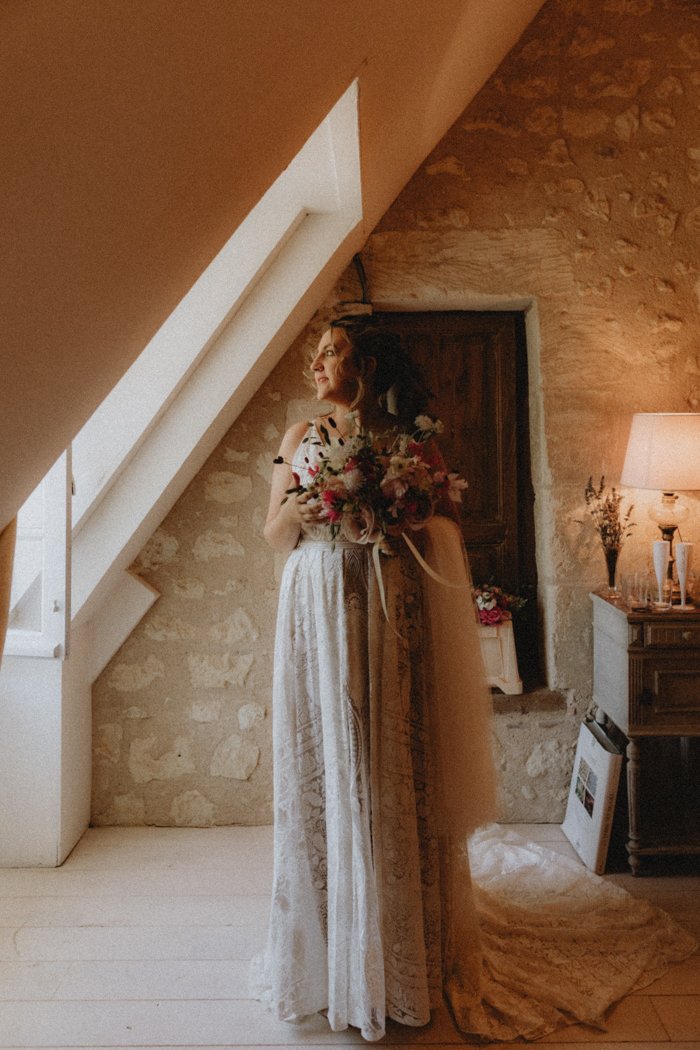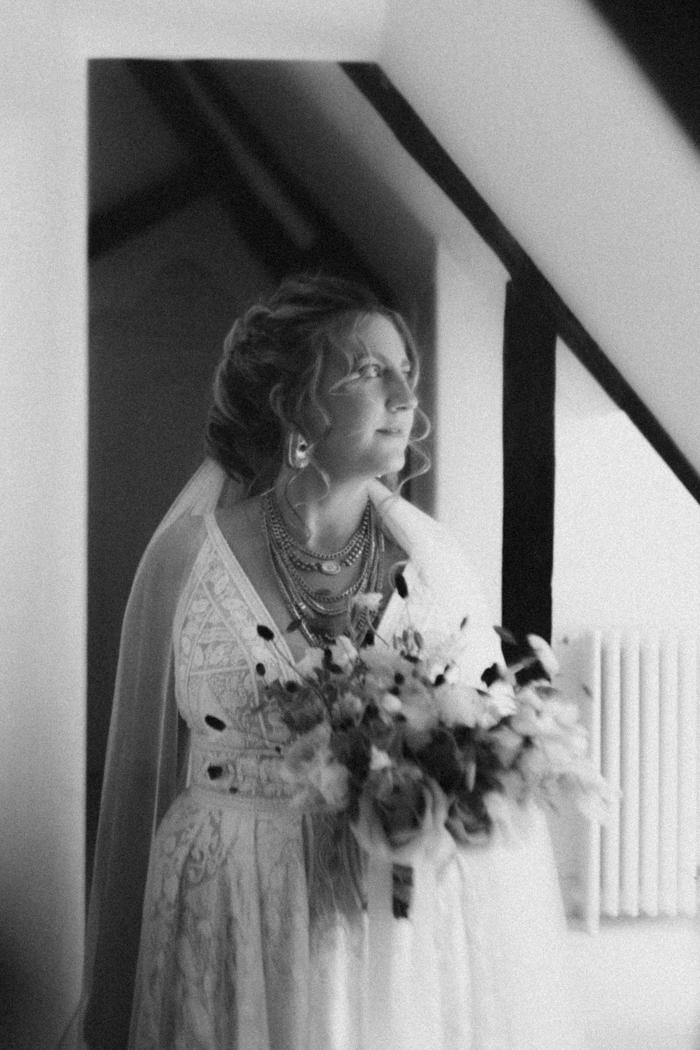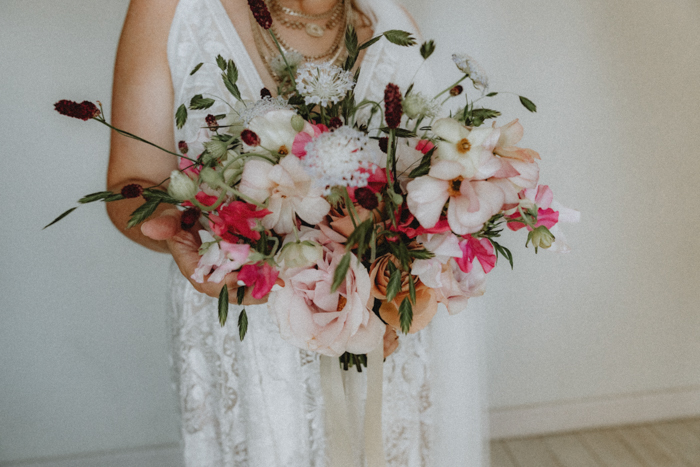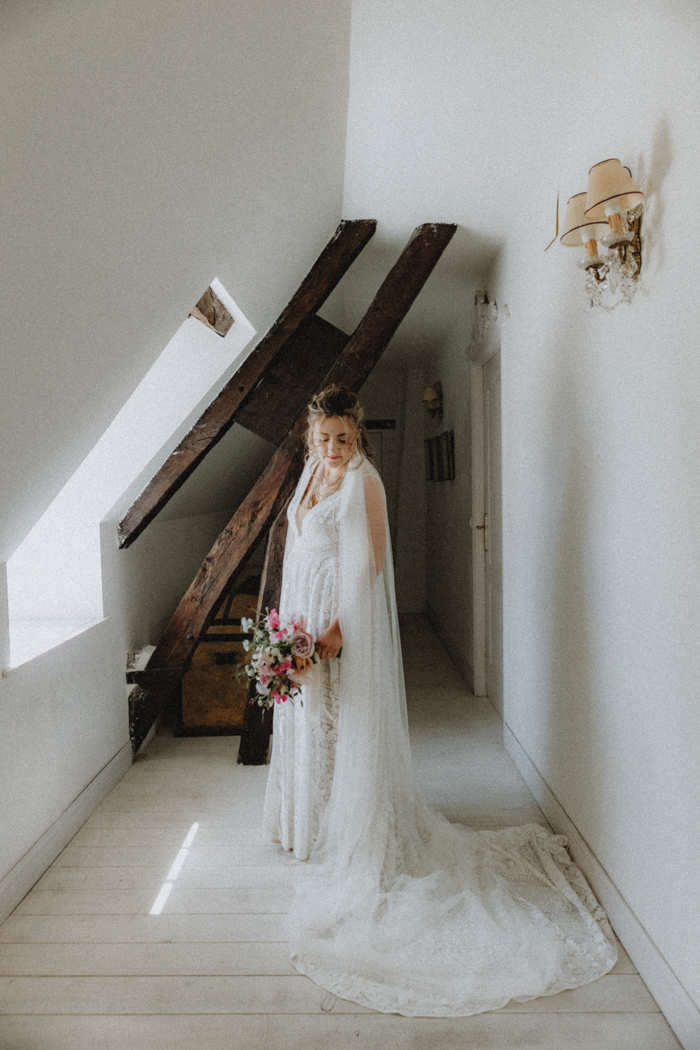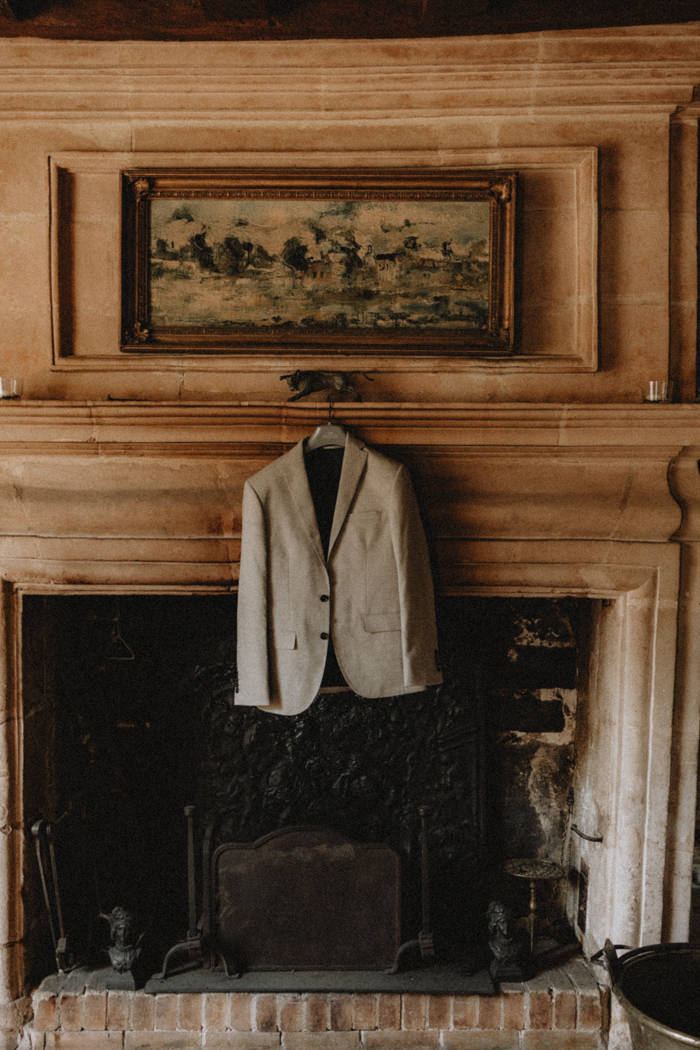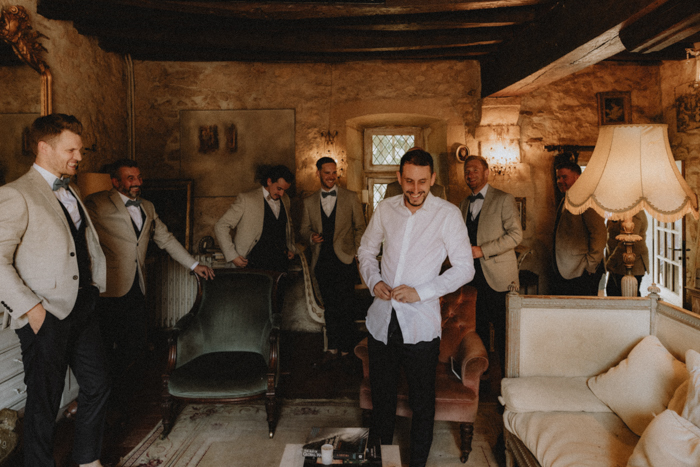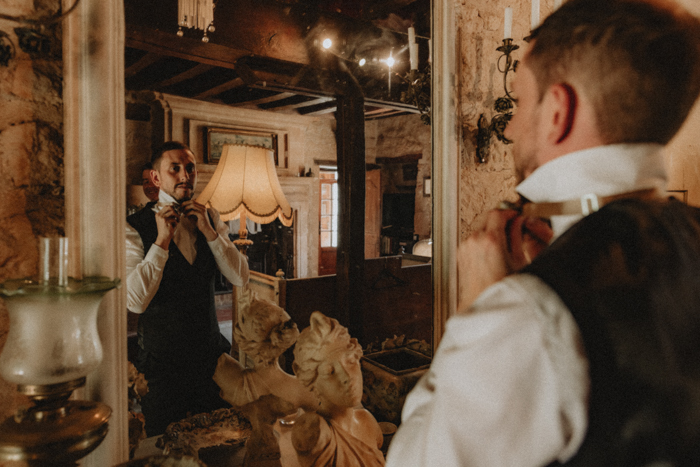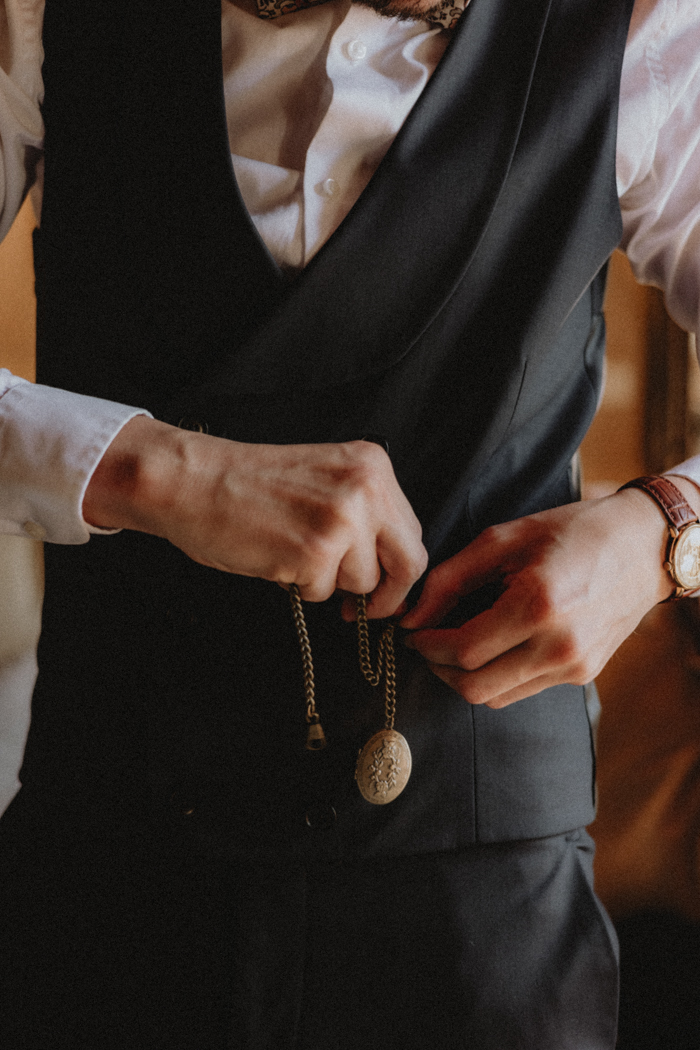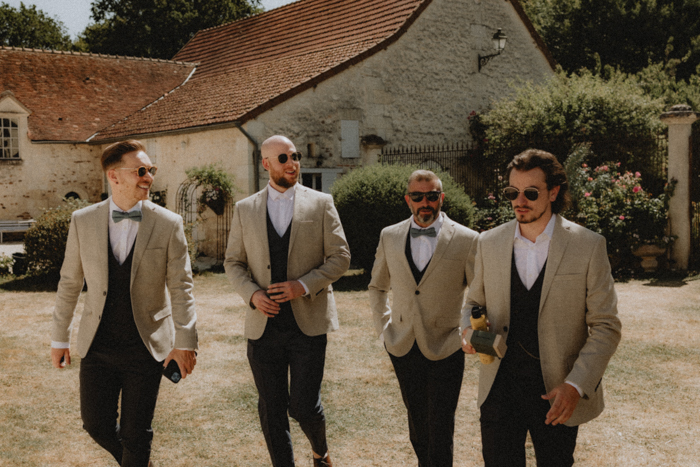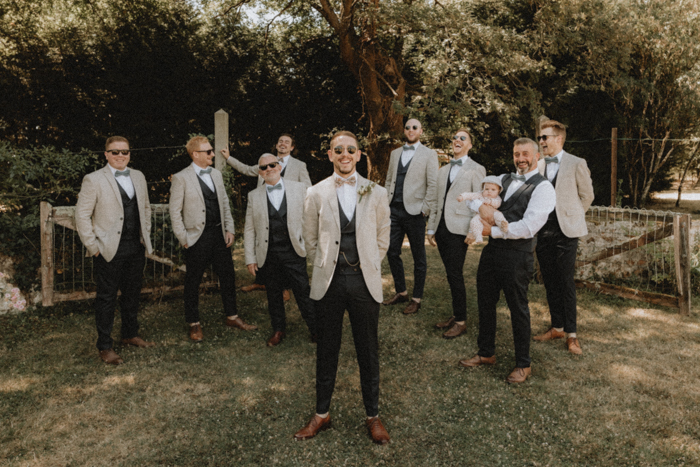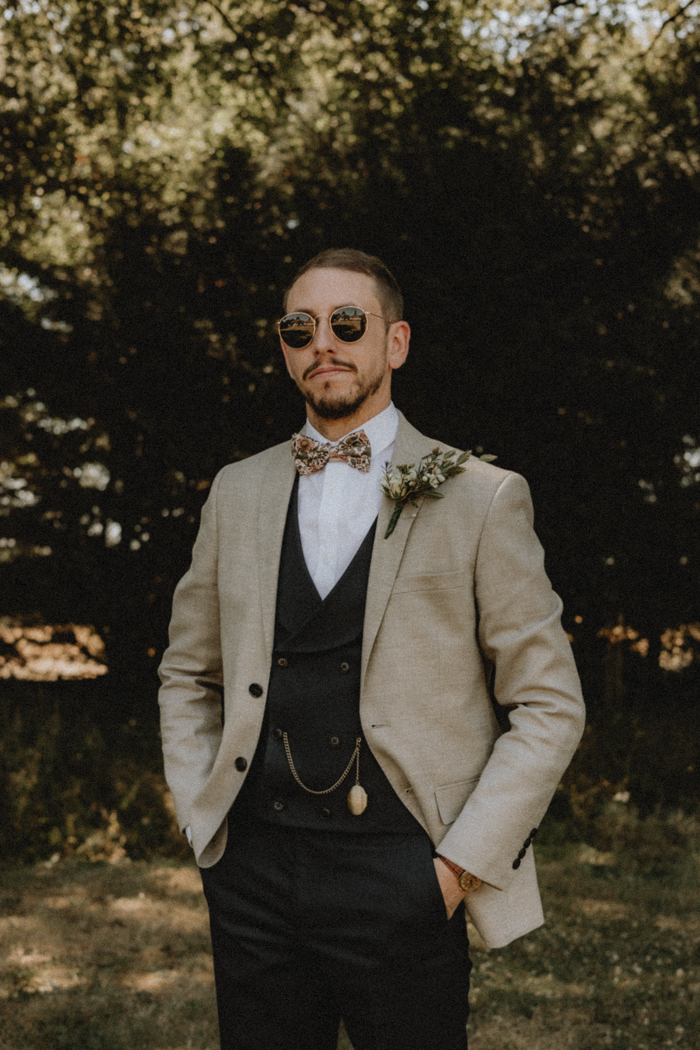 A Destination Just a Drive Away
We knew we wanted a French venue and one that was possible for our guests to drive to from the UK. We found Manoir de la Foulquetière on the French Wedding Venues website and instantly loved the rustic style of the building and the stunning grounds. Once we found our ideal place, we planned everything else around it. Being able to host our guests over four days was fantastic and allowed everyone to relax. It wouldn't have been possible to achieve this in the UK for the exact costs.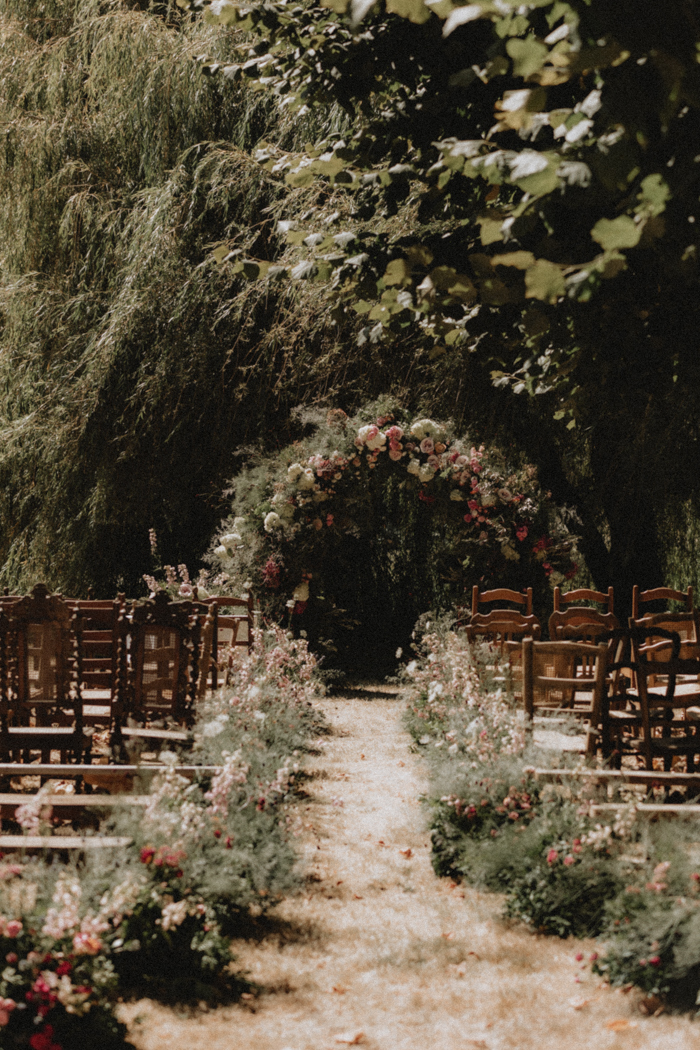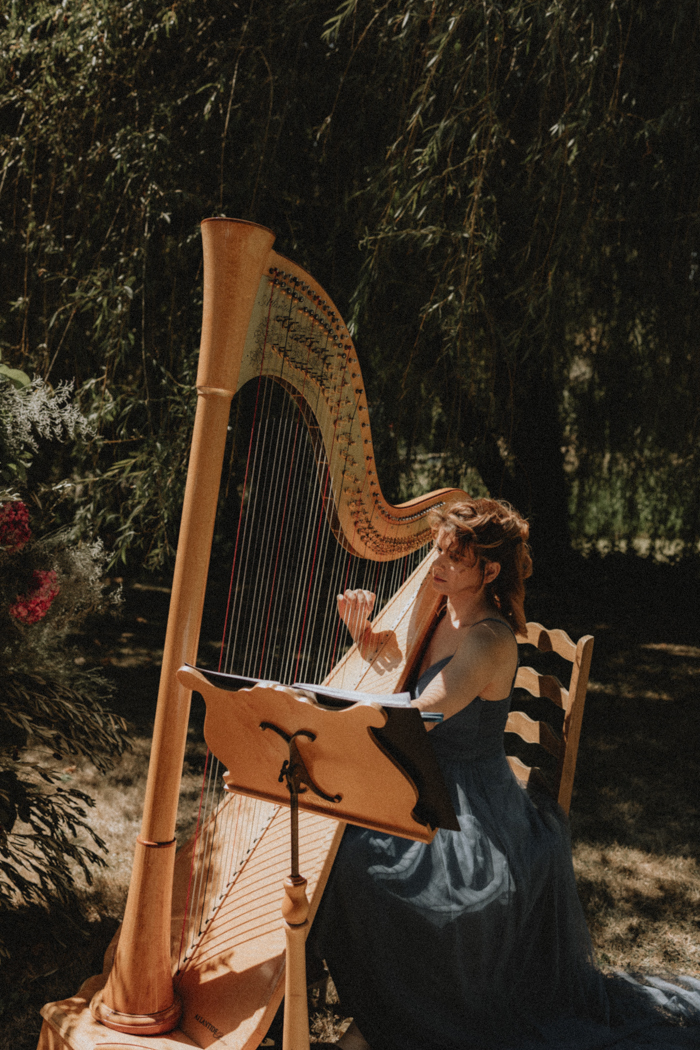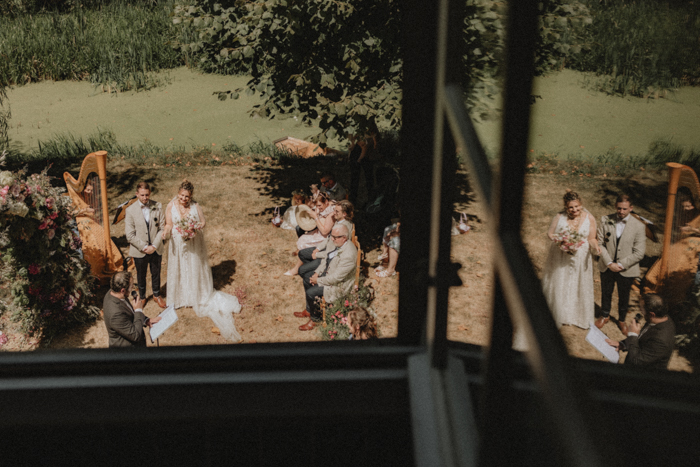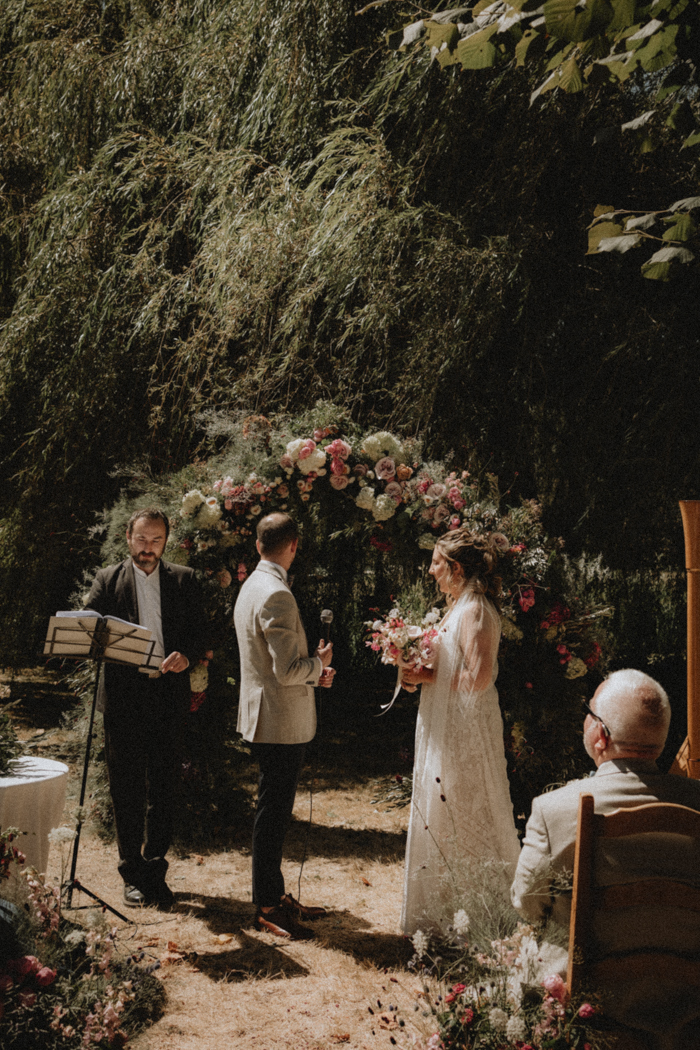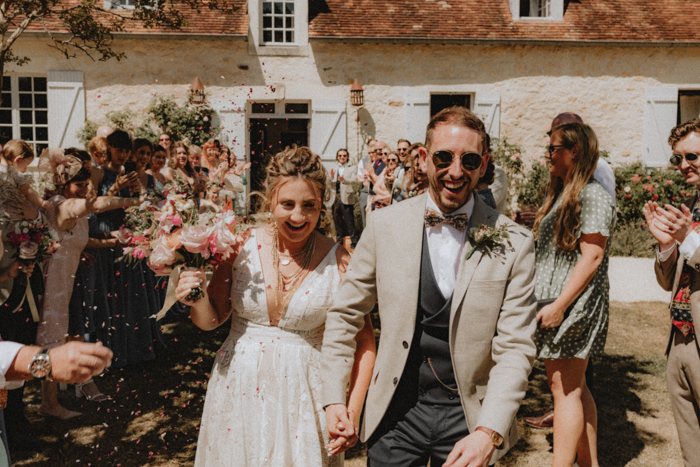 How They Pulled Off Their Manoir de la Foulquetière Wedding
We're proud that we managed to plan everything in a different country and that it all came together. We were fortunate enough that our venue had English-speaking owners and that several of our wedding party spoke fluent French on the day. This helped us a lot with both the long and short-term planning and the liaising with vendors. Without this, we would have found planning a destination wedding more challenging.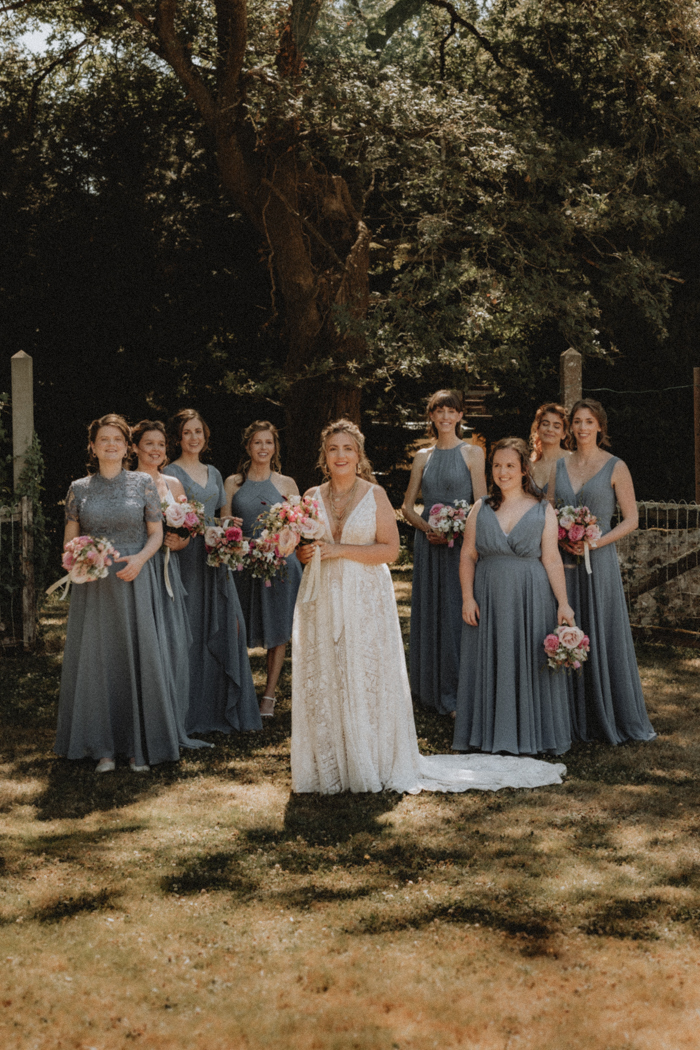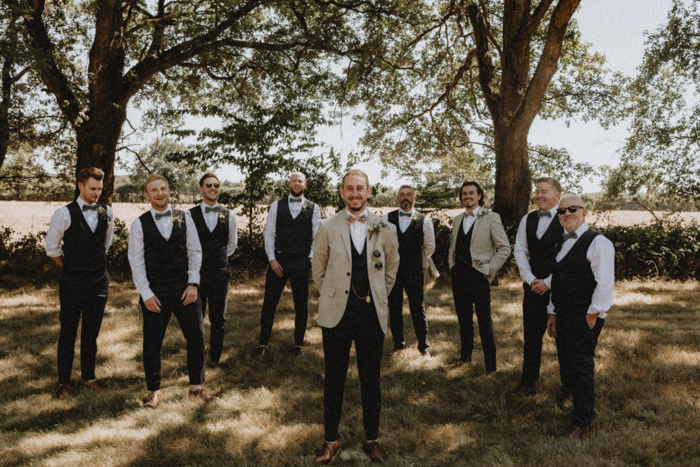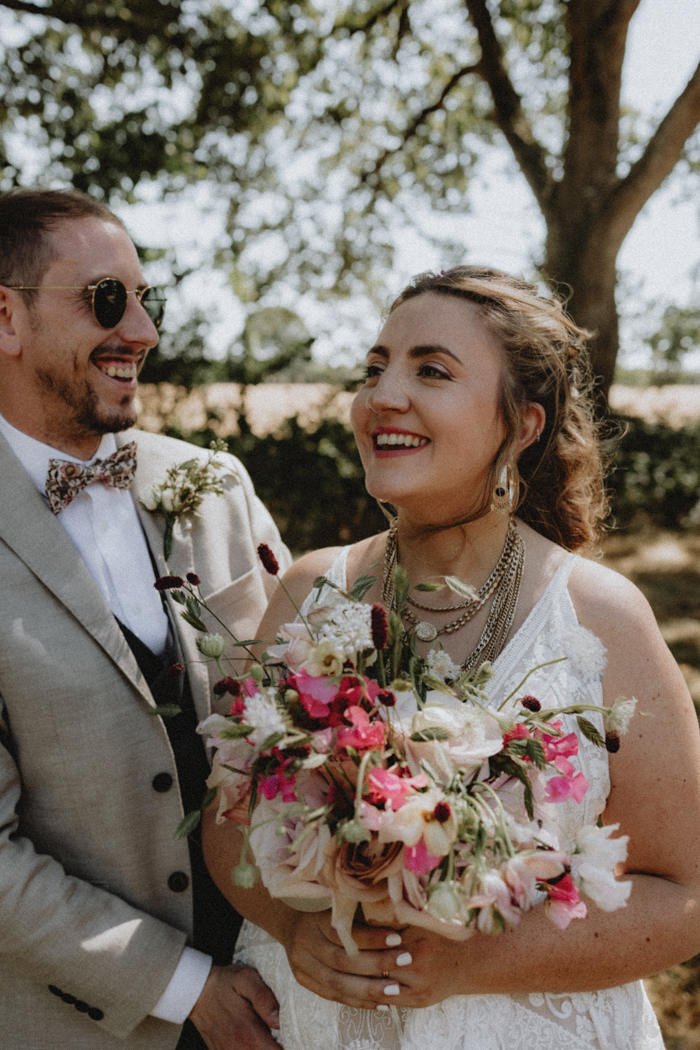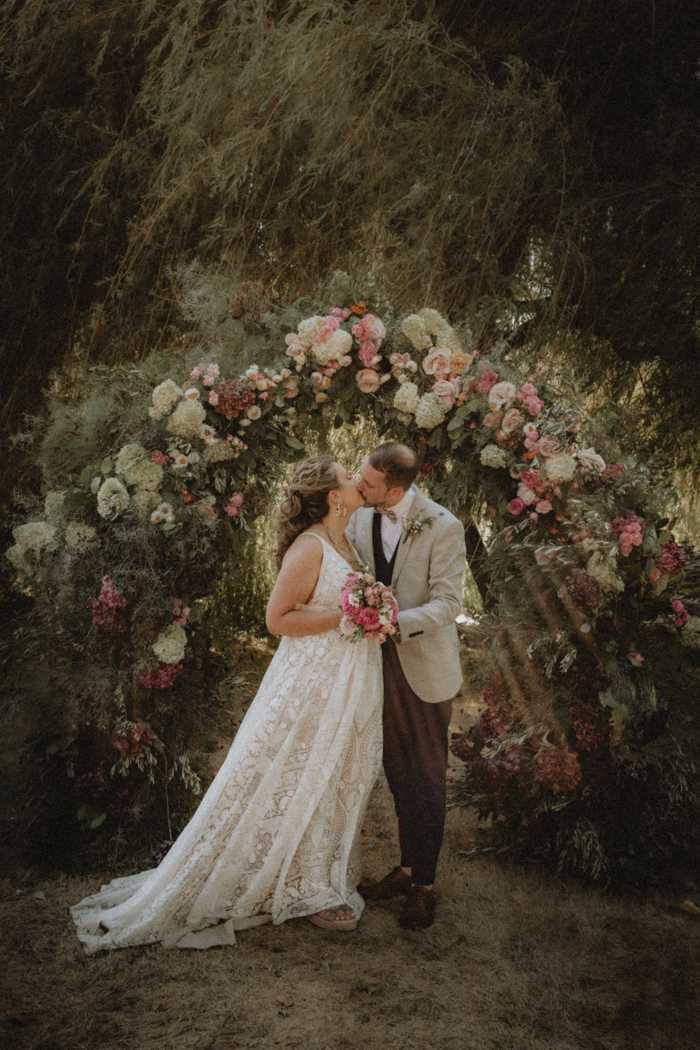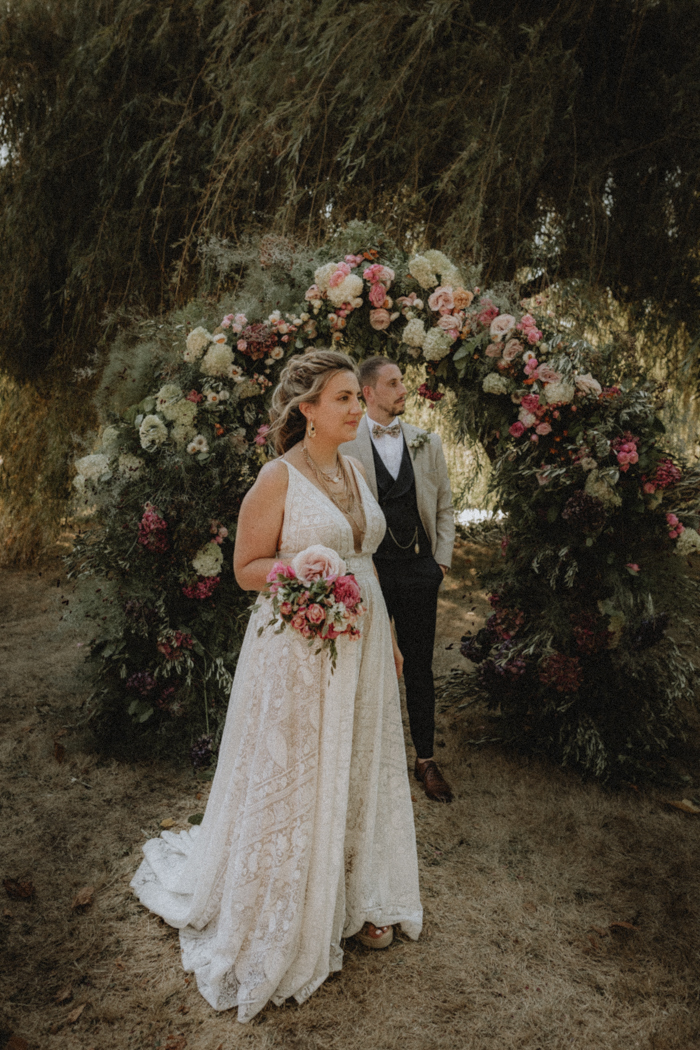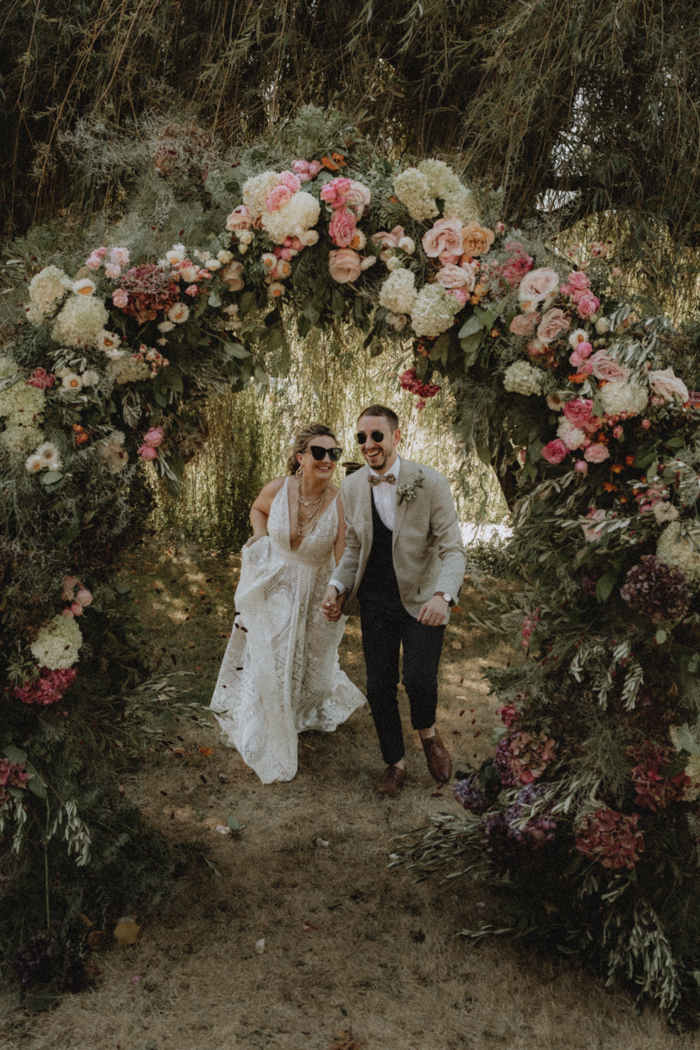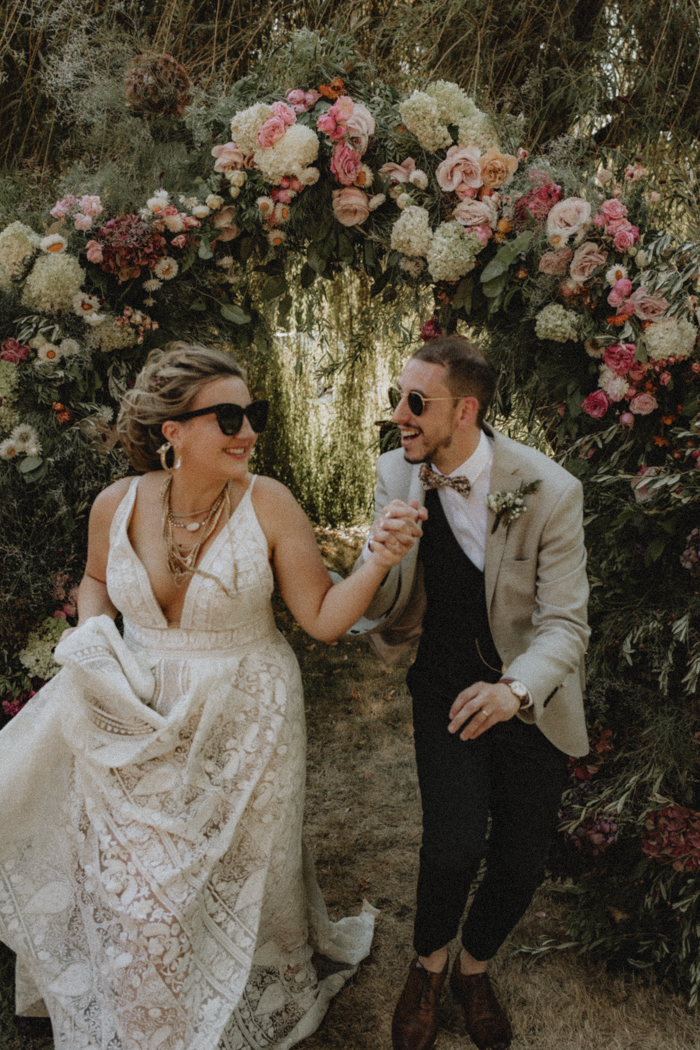 DIY Wedding Decor And Favors For This Le Manoir de la Foulquetière wedding
We made several aspects of the wedding decor ourselves and brought them from the UK. And the DIY decor absolutely made our Le Manoir de la Foulquetière wedding. We created the seating plan, favor boxes, photo station, and children's gift boxes. For inspiration, we used Pinterest and other bridal websites.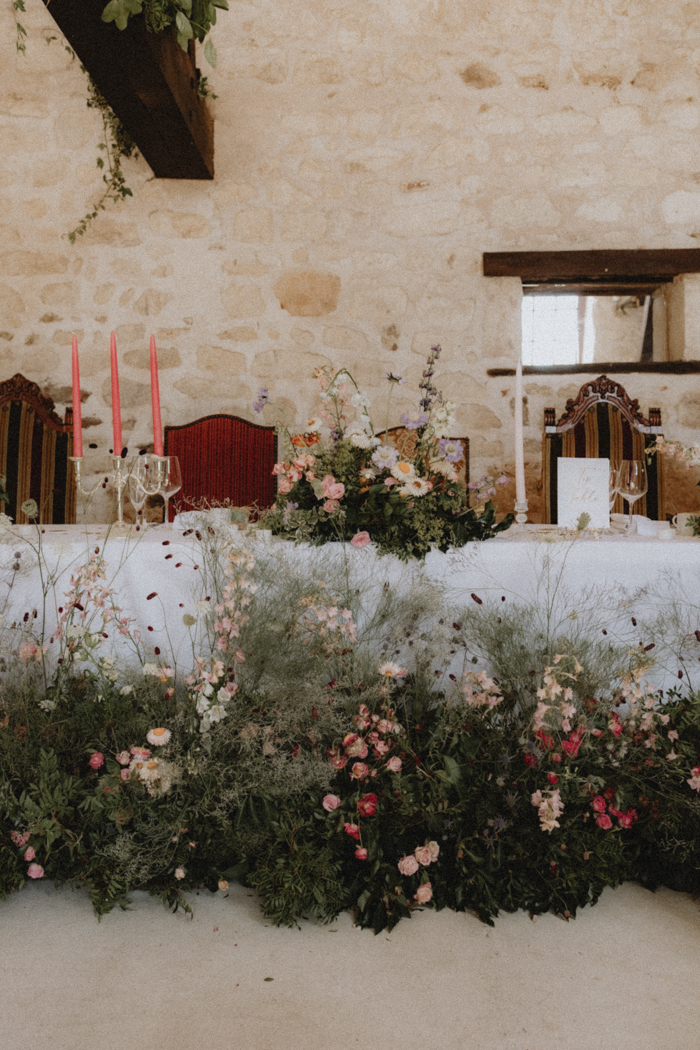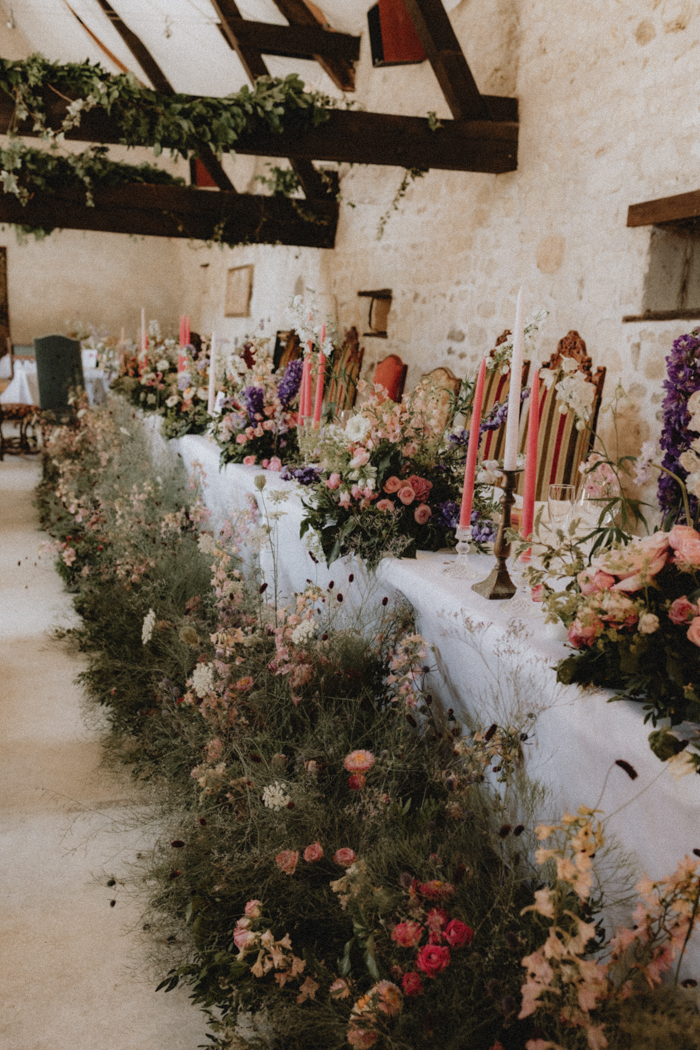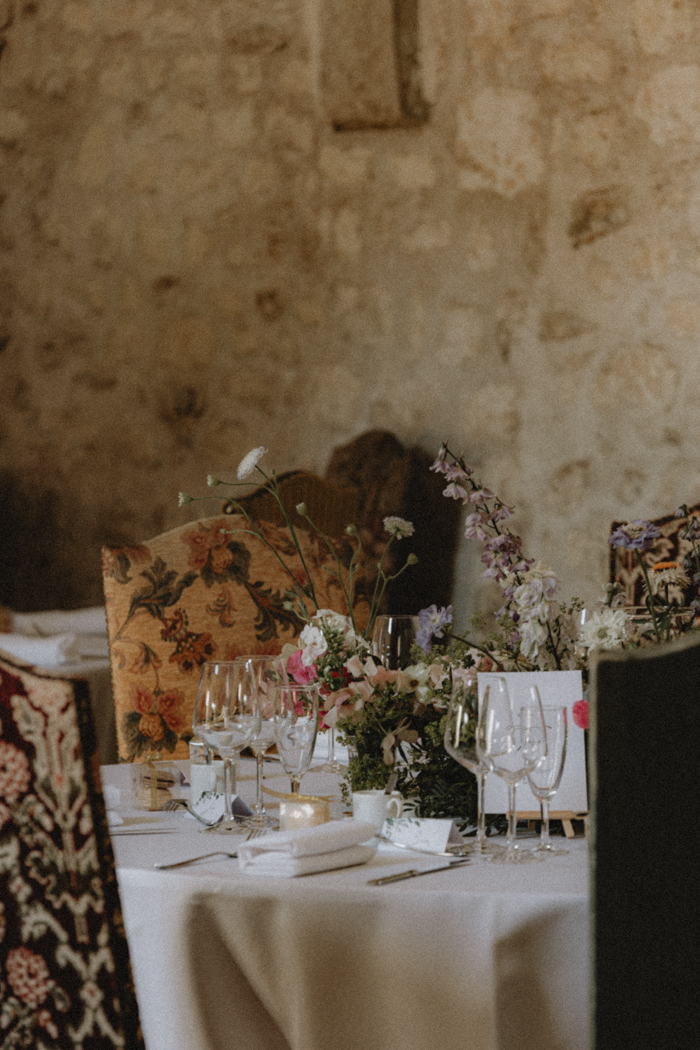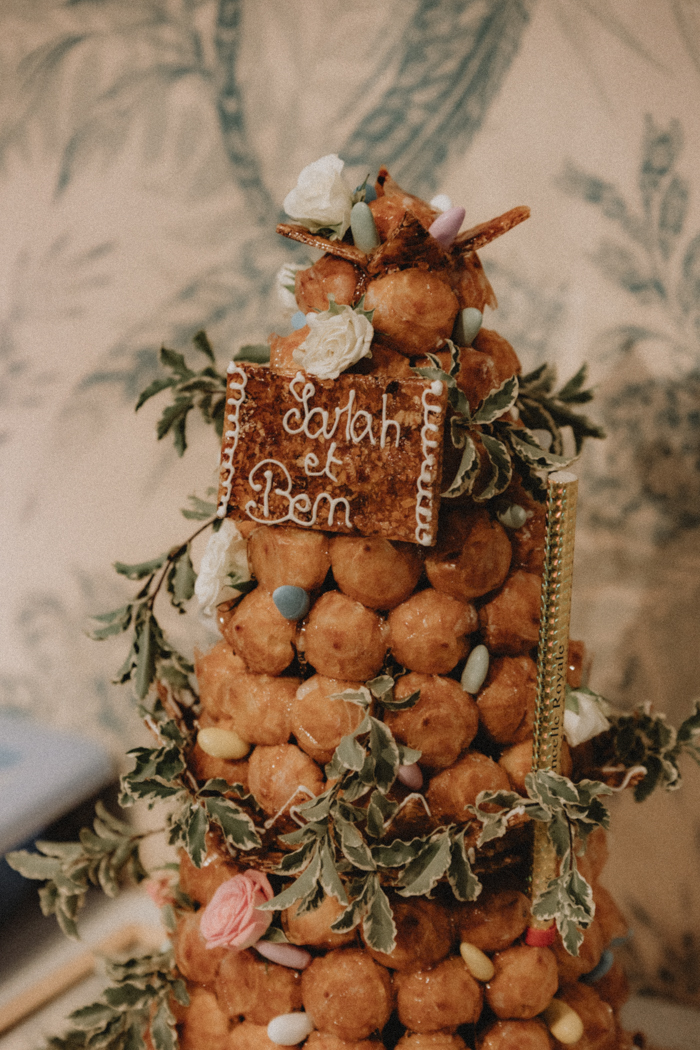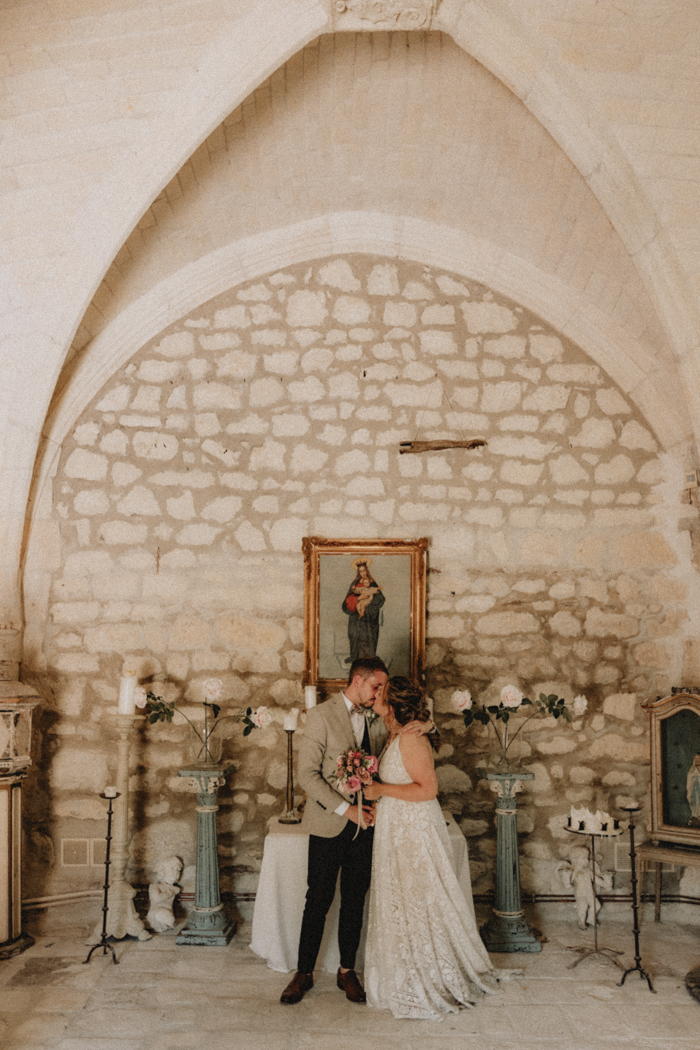 Macarons As A Sweet Thank You Gesture For Their Guests
As we were in France, we gave our guests macarons at our Le Manoir de la Foulquetière wedding. We liaised with the venue to find a local patisserie and picked them up in the morning so they were fresh.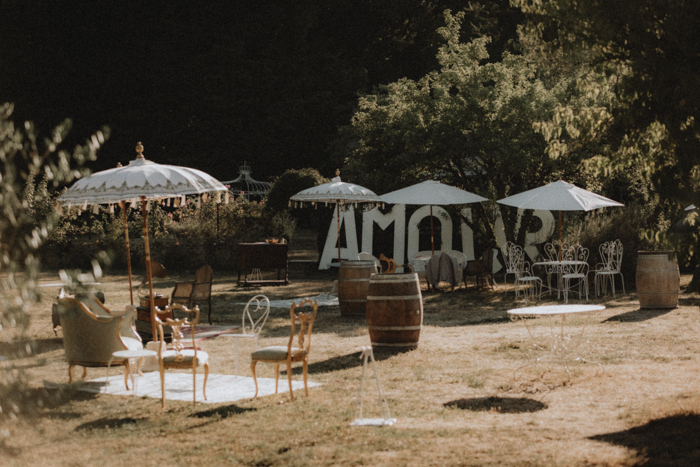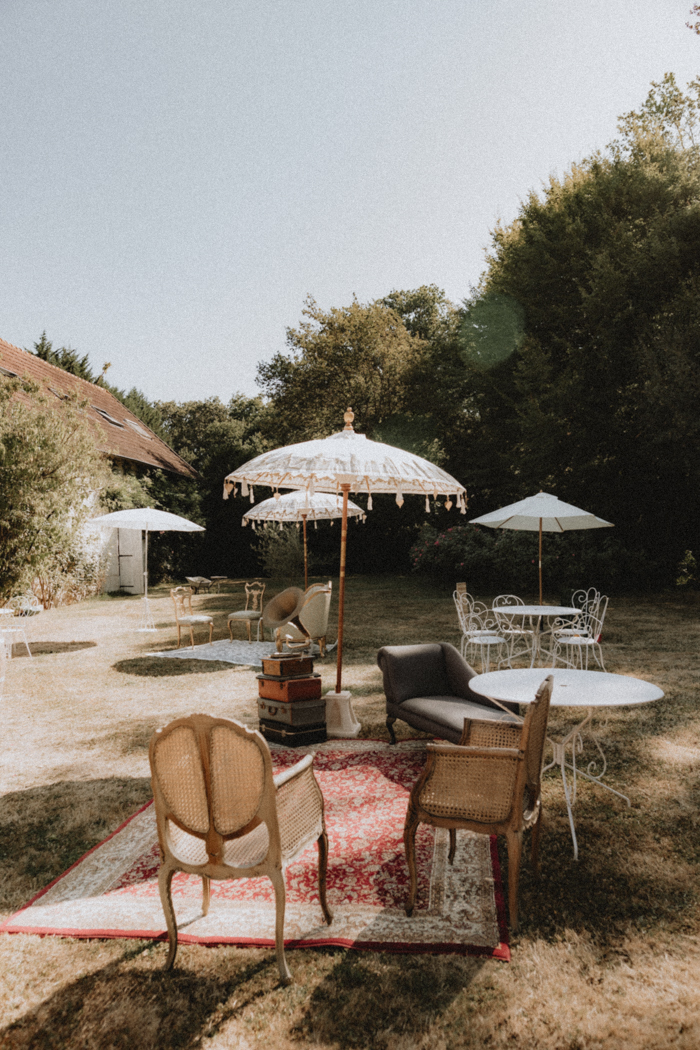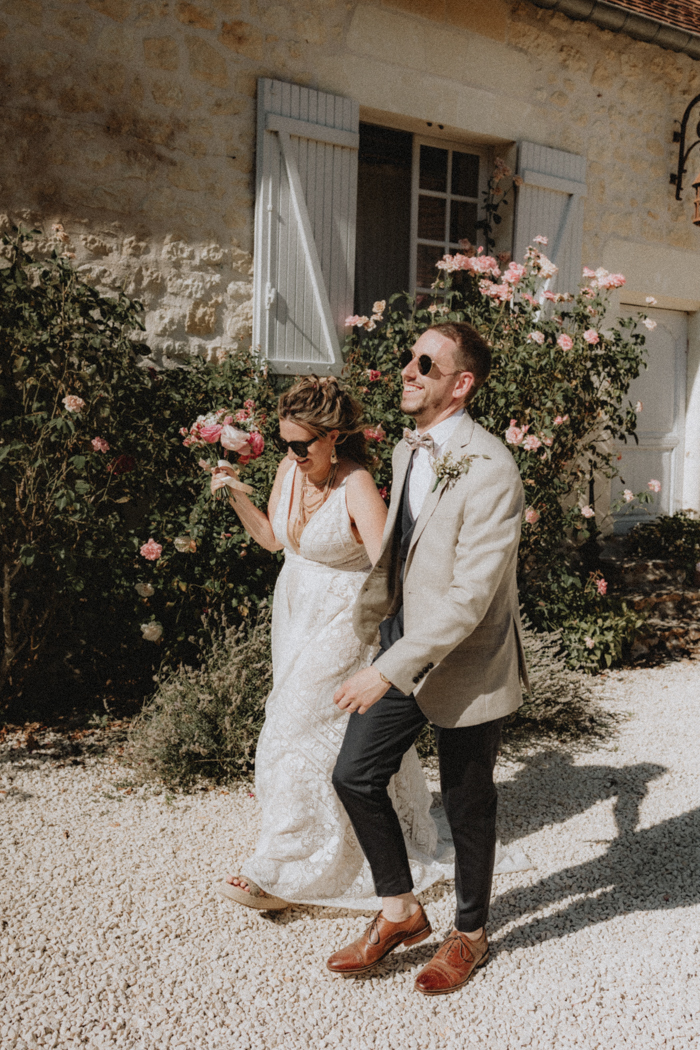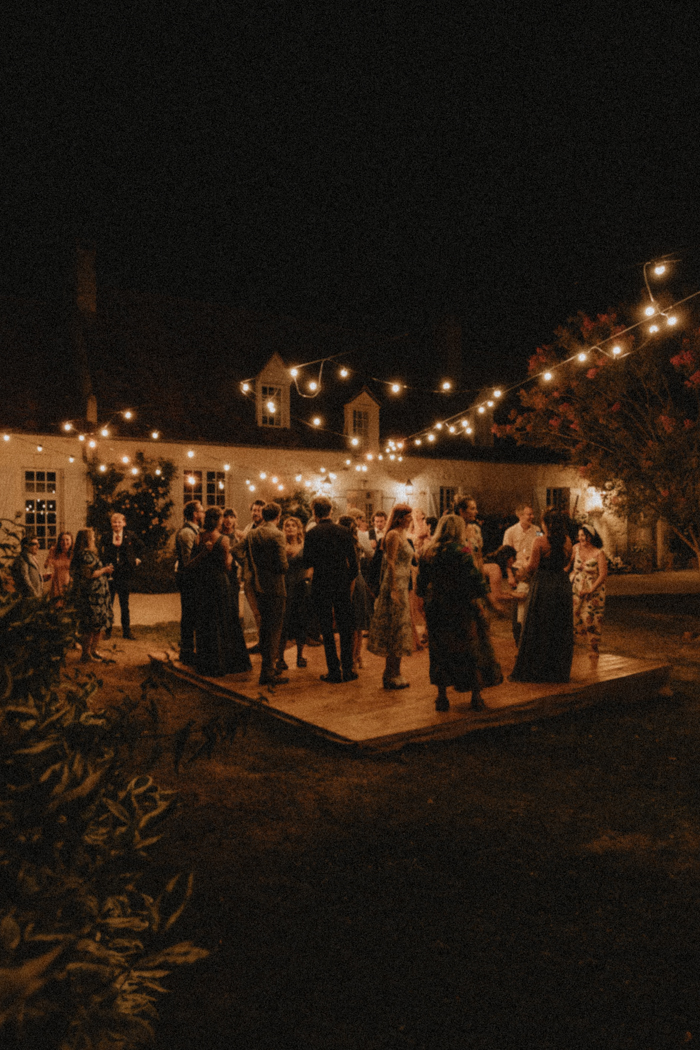 Congratulations to Ben and Sarah on their colorful Manoir de la Foulquetière wedding. And of course, a special shoutout to The French Wedding Photographer for capturing every detail that made these four days one-of-a-kind.
Is there anything more romantic than a wedding in the countryside? Whether you want to say "I do" with rolling hills as a backdrop or party all night with your loved ones in a charming courtyard, find the perfect fairytale venue for your celebration by checking out our directory of the world's best wedding venues.