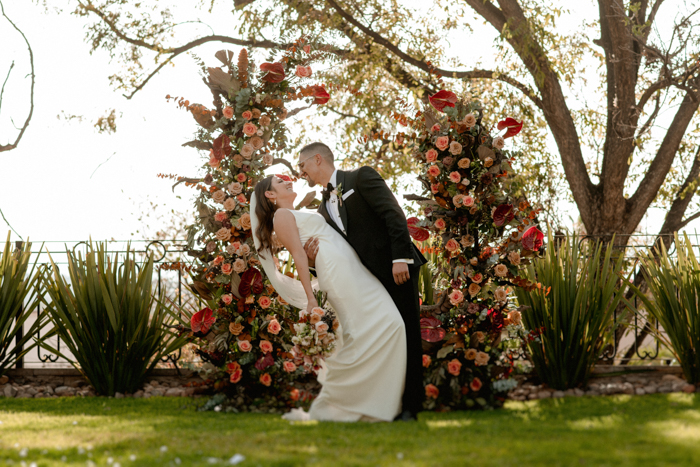 With their shared love for travel, Michelle and Oscar always dreamed of having a destination wedding. After exploring different cities in Mexico, their journey led them to Casa Cien, the final stop on their tour. The instant they arrived at the property and took in the breathtaking surroundings, they knew this was the place they had been searching for all along. Pulling inspiration from the vibrant colors and rich culture of San Miguel de Allende, they turned their dream of a Casa Cien wedding into a beautiful reality.
With the help of their trusted vendor team, they transformed the outdoor garden space into a romantic ceremony setting for sweet "I dos" with gorgeous florals and surrounded by lush greenery. But the stunning decor doesn't stop there. The al fresco terrace reception that followed was also definitely a sight to see! It was an iconic Mexican celebration complete with tacos, churros, and lots of tequila!
This wedding showcases the city's historic yet electric vibe, and photographer and Junebug member Nahuel Aseff did an incredible job of capturing it all so beautifully. Once you see these photos, you'll be itching to hop on a plane to Mexico. So grab your bags, prep those Pinterest boards, and keep scrolling for some serious inspo.
The Couple:
Michelle and Oscar
The Wedding:
Casa Cien, San Miguel de Allende, Gto. México.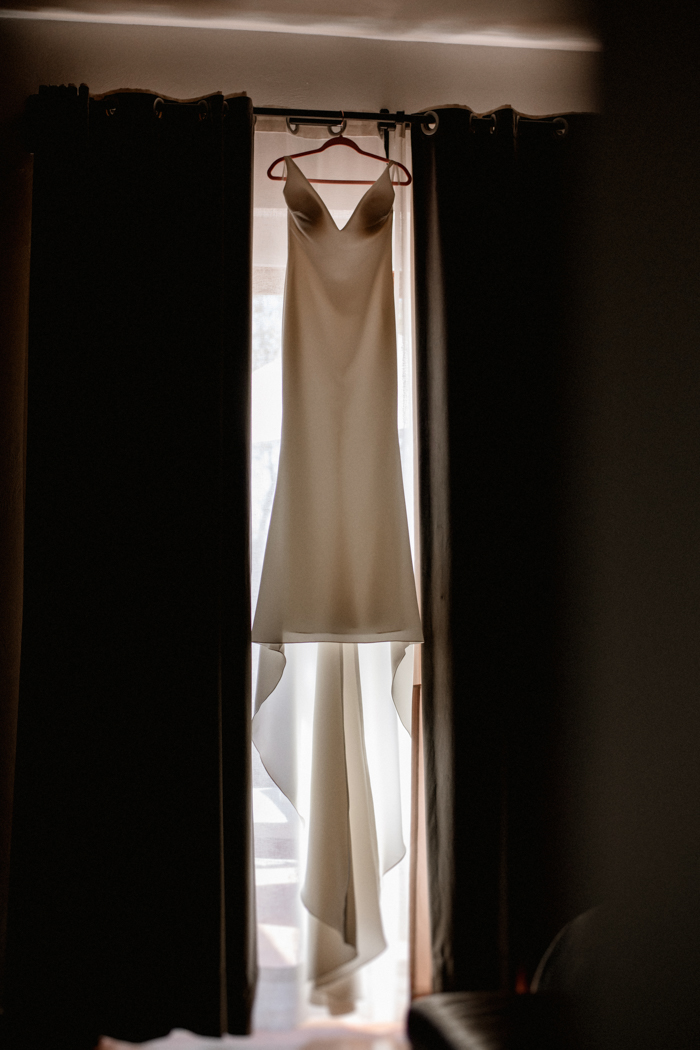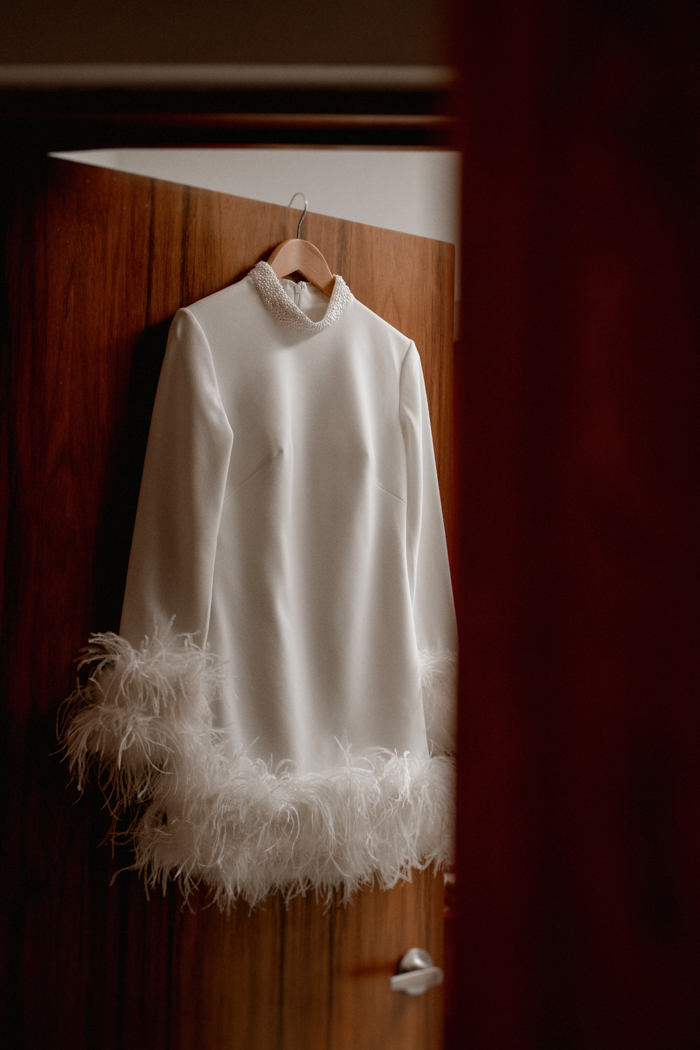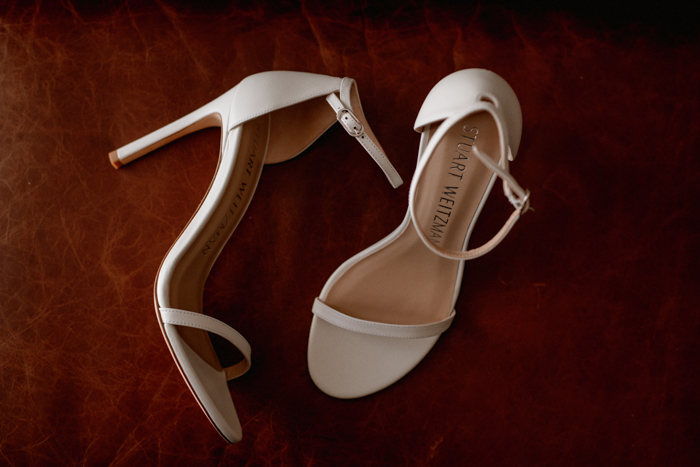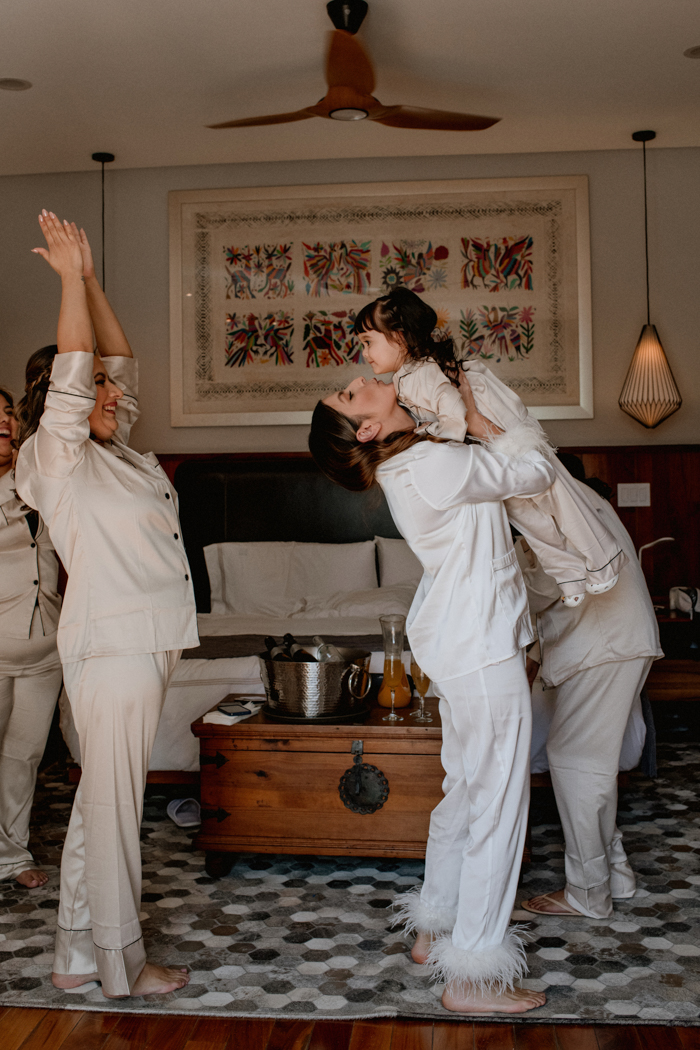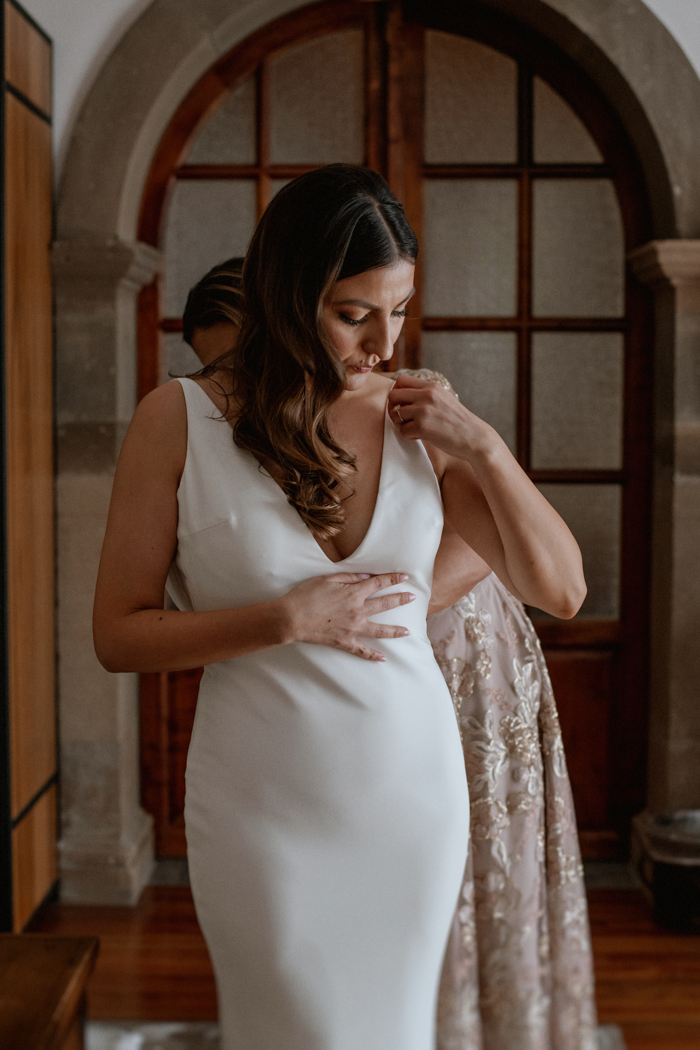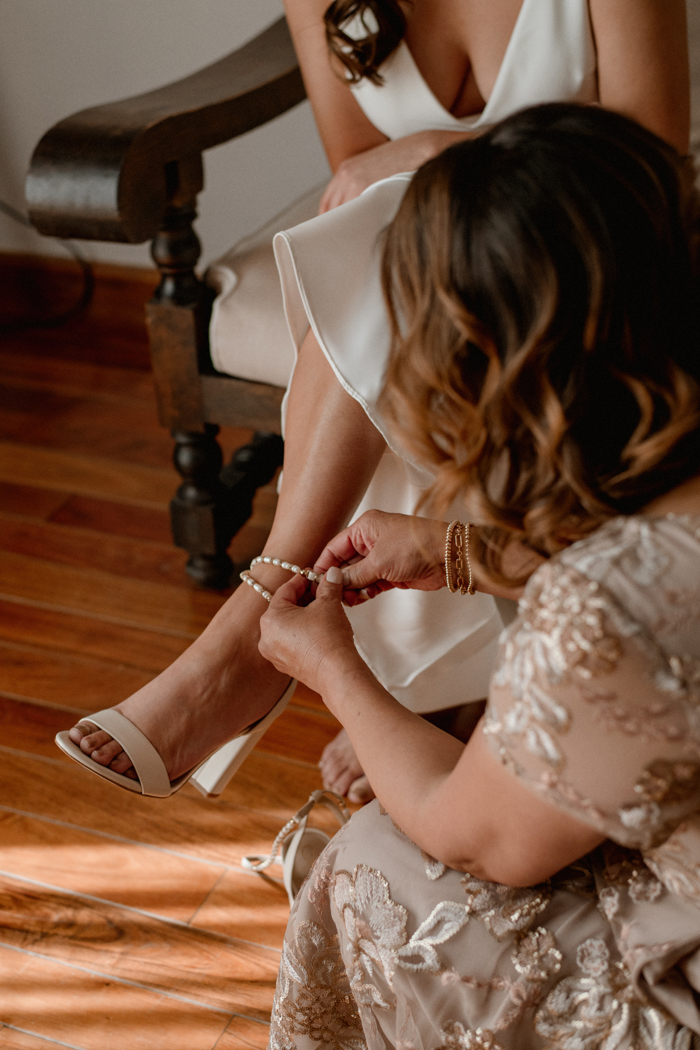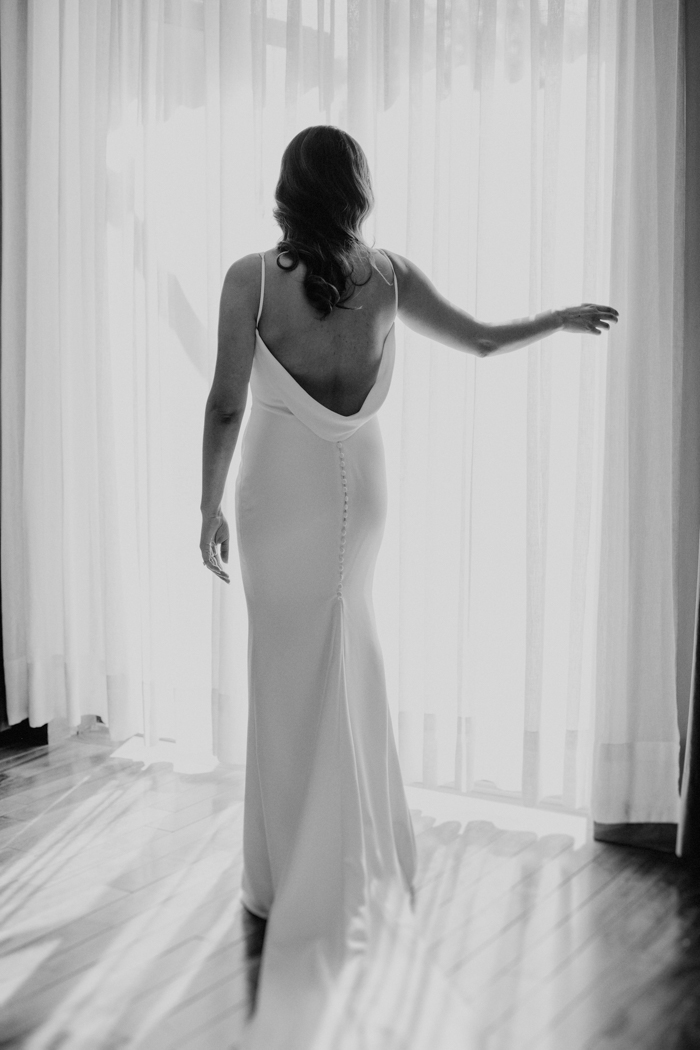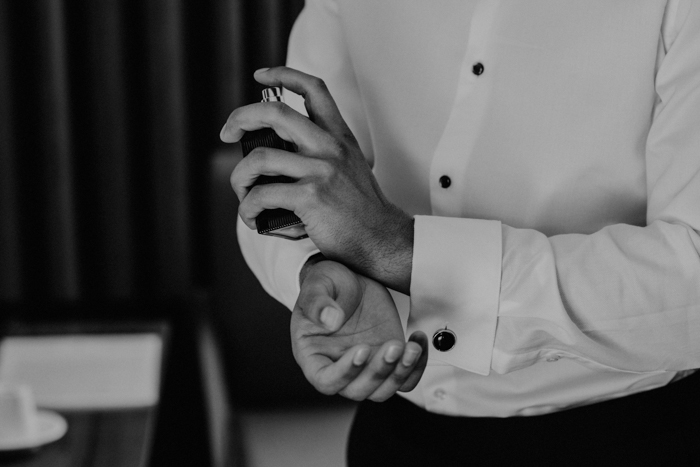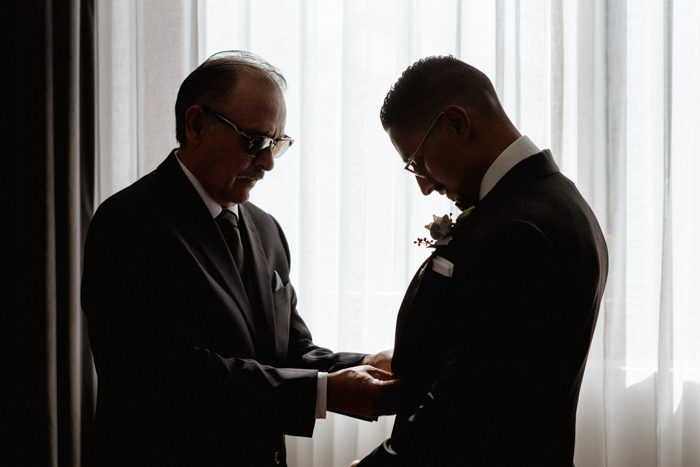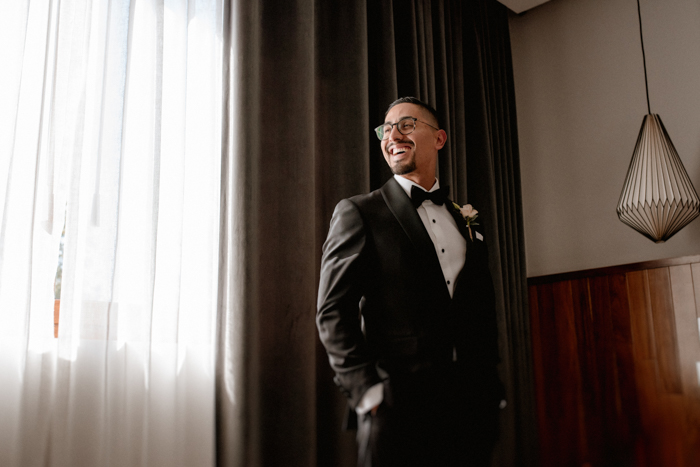 How Their Casa Cien Wedding Came To Be
We always wanted a destination wedding and visited several cities in Mexico to see venues. San Miguel was the last city on our tour, and the moment we walked into Casa Cien and saw the beautiful grounds, it felt so right. We knew it had everything we had been looking for. Our wedding venue inspired the overall look and feel of our wedding. The gorgeous gardens throughout the grounds created beautiful and natural backdrops for the wedding. We then layered on a warm-toned color palette that picked up the terracotta and rusty tones seen throughout San Miguel. We wanted our reception to be outdoors and still feel soft, warm, and inviting. It was all brought together with our tent, with long, flowing fabric waves softening the space and adding an ethereal element.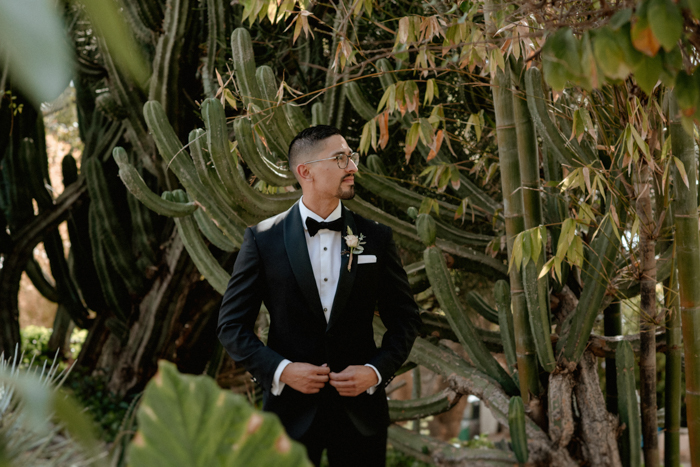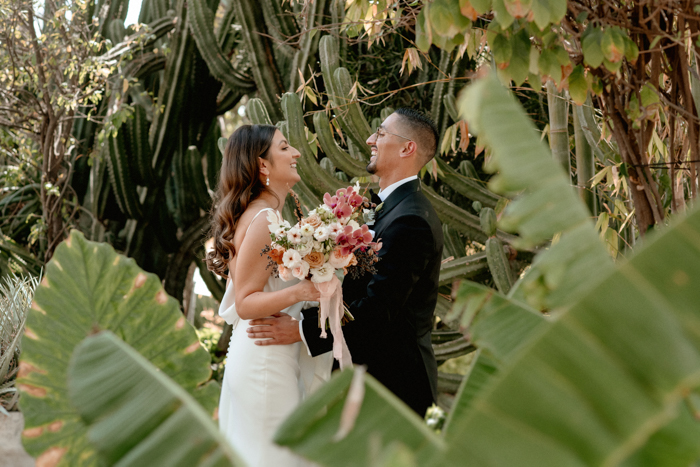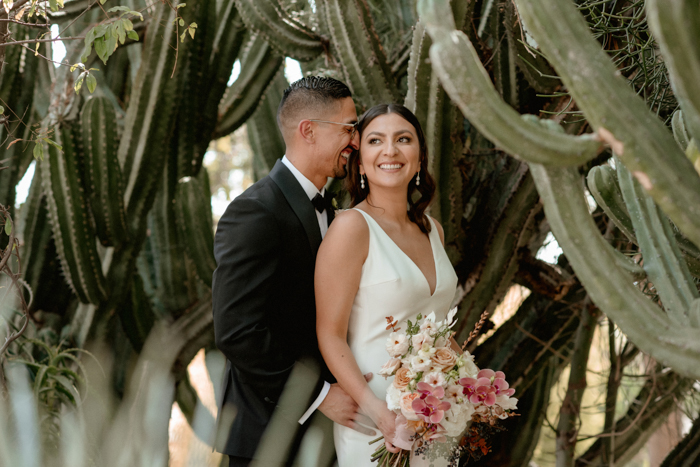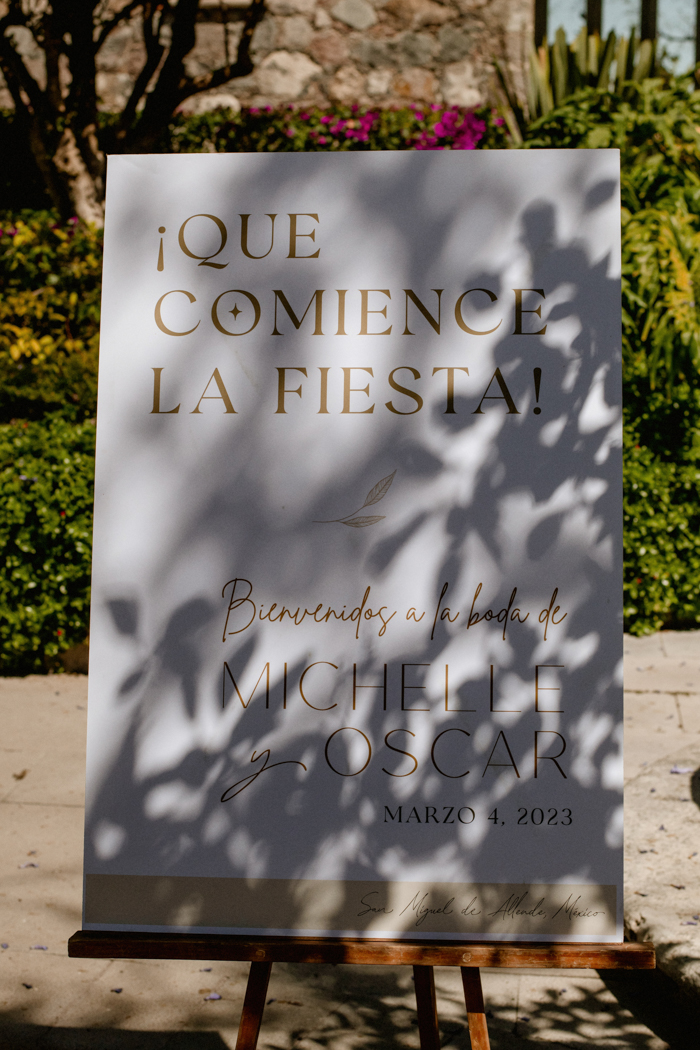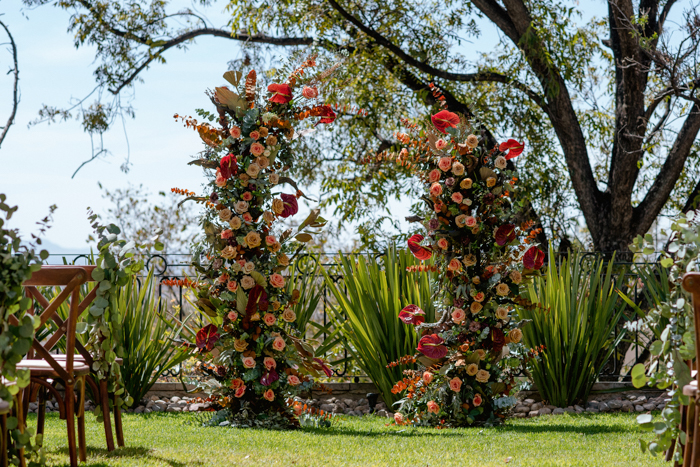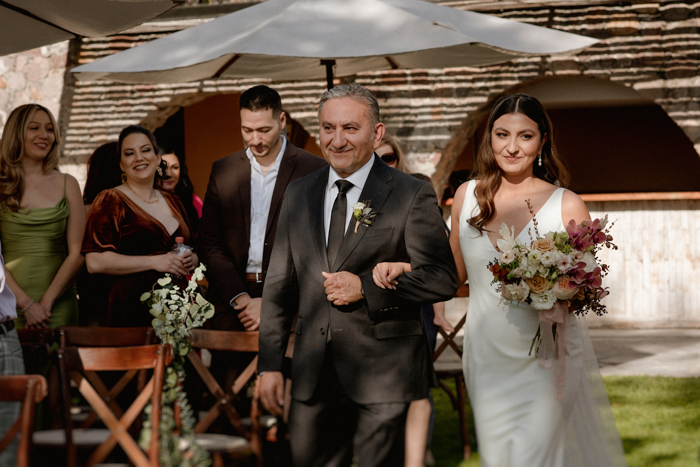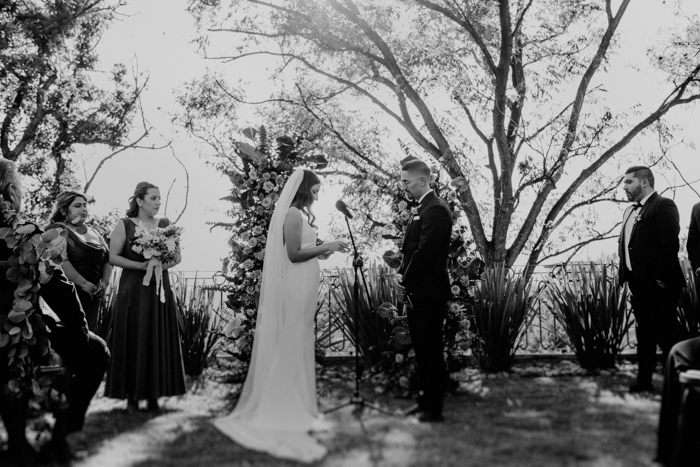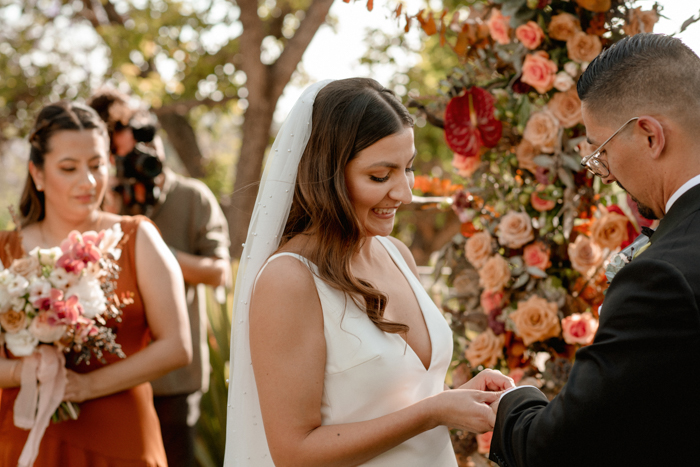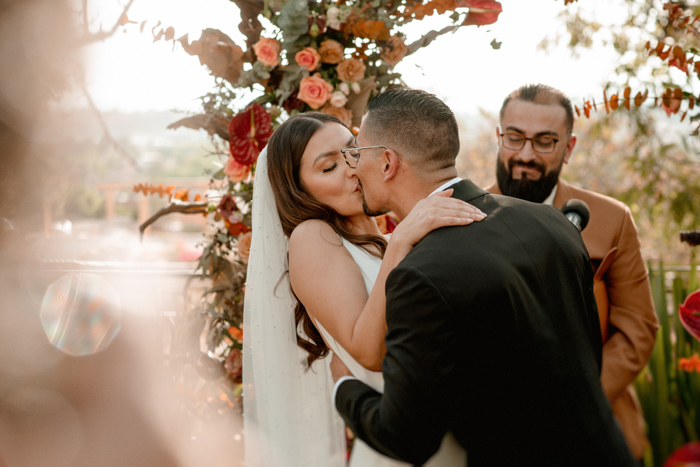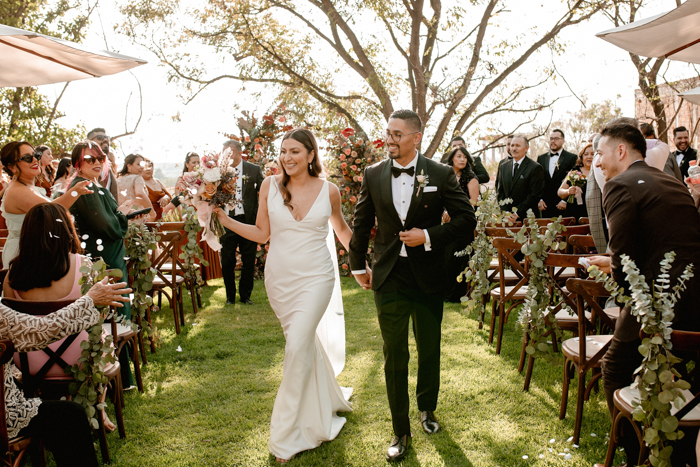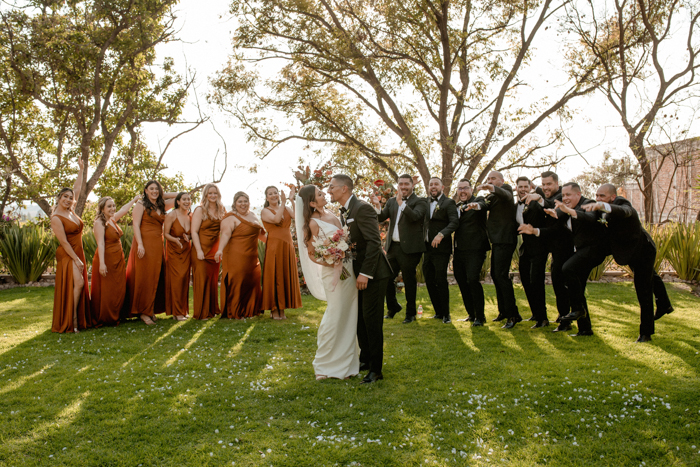 Their Ceremony Was the Most Unforgettable Part of Their Day
We would have to say the most memorable part of our wedding day was our ceremony. It was such a beautiful experience to have my brother marry us and be surrounded by so much love at that moment. Many tears were shed, and it's a moment we will remember for the rest of our lives.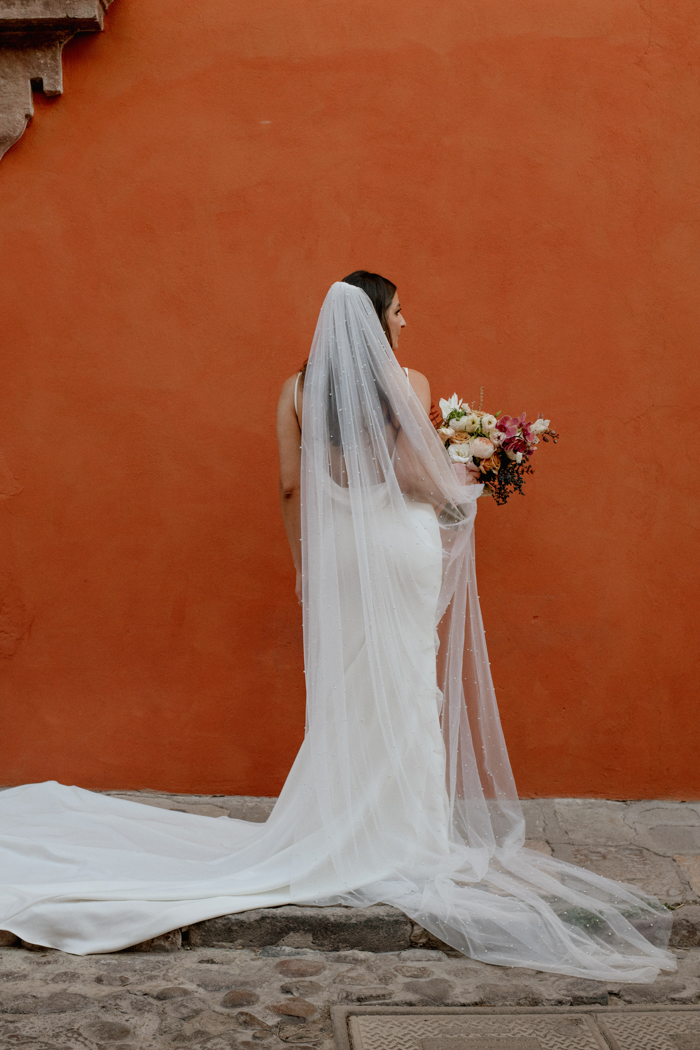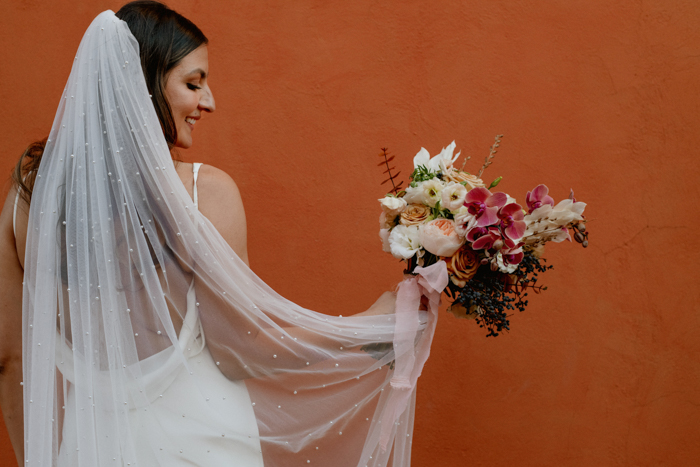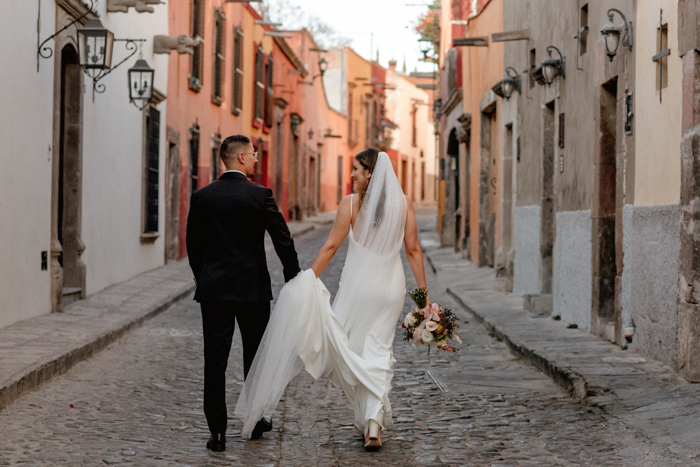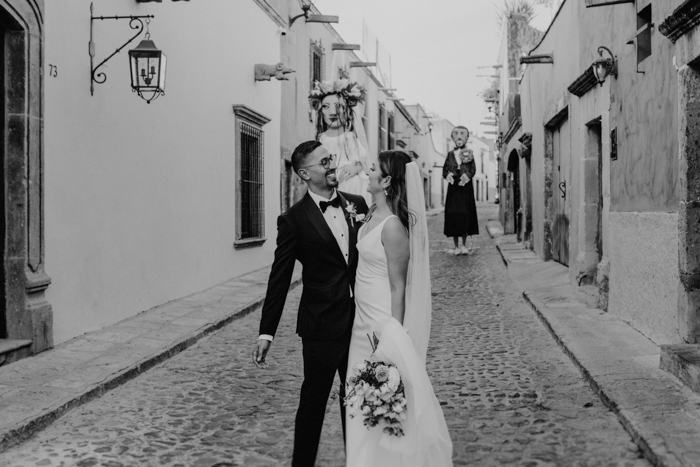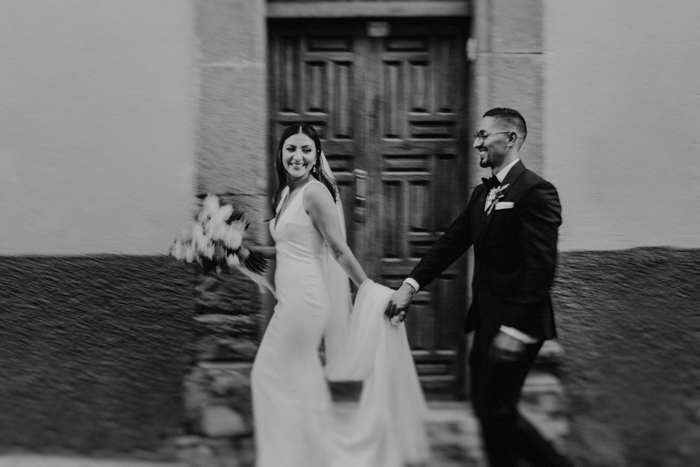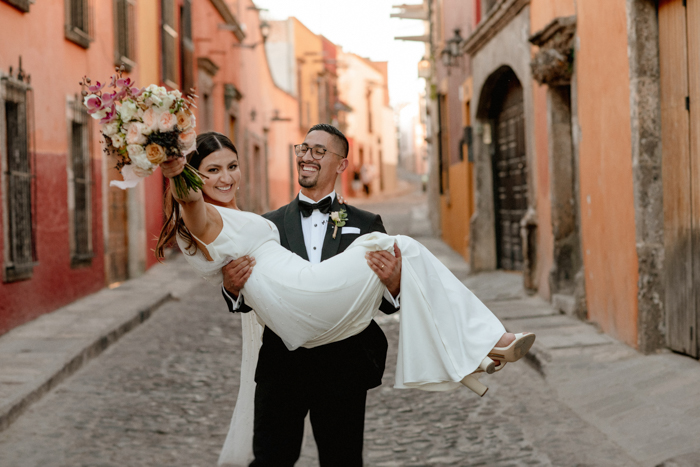 Wedding Planning Advice: Keep Your Focus on What's Important
We always knew we wanted a destination wedding, as we love to travel. But having our families there and seeing them all enjoying a place so meaningful to us was truly one of the most memorable parts of our wedding. There are a lot of pressures around planning a wedding. Never lose sight that this day is about you and your partner. Make sure it reflects your wants, and lean on your wedding planner to execute your vision.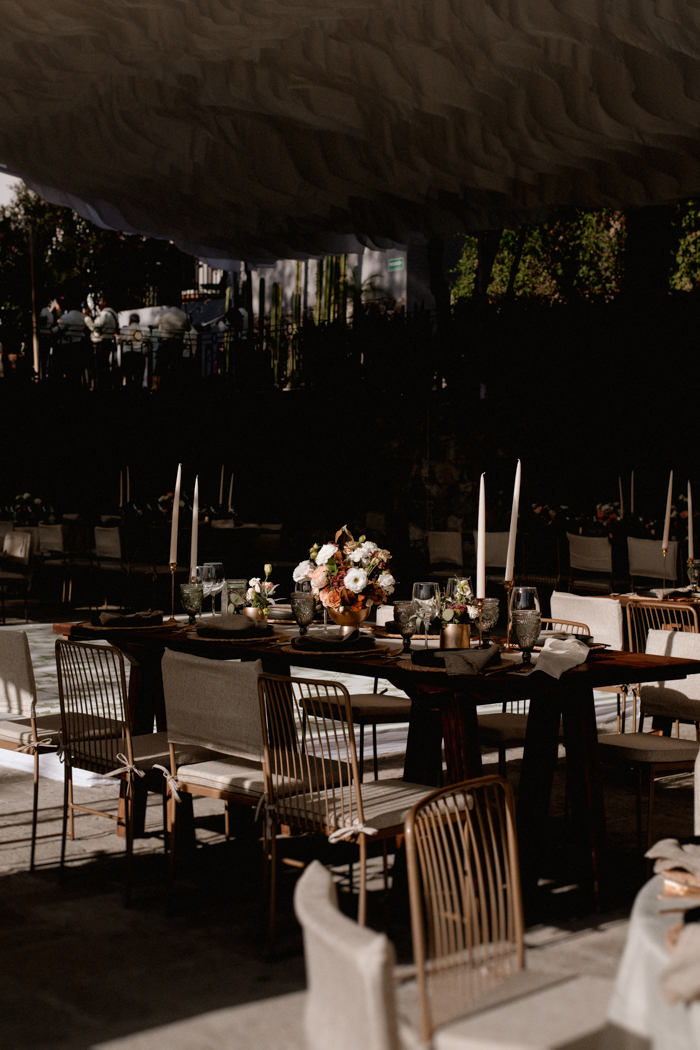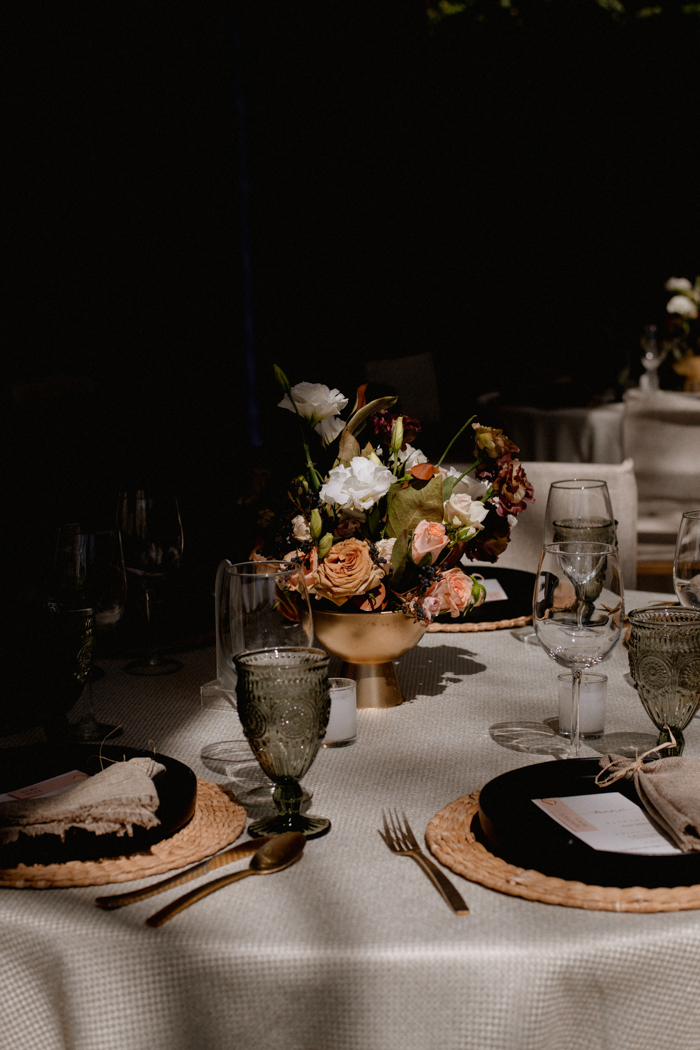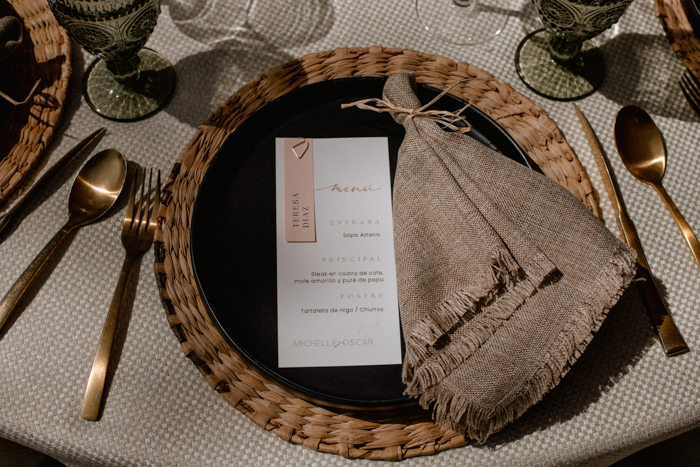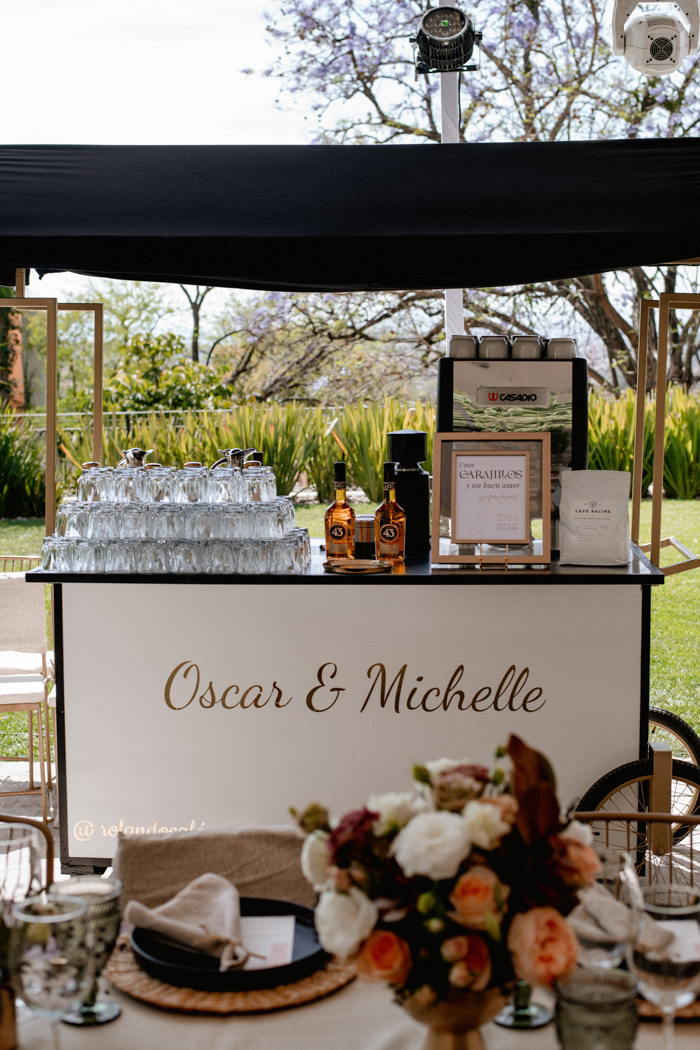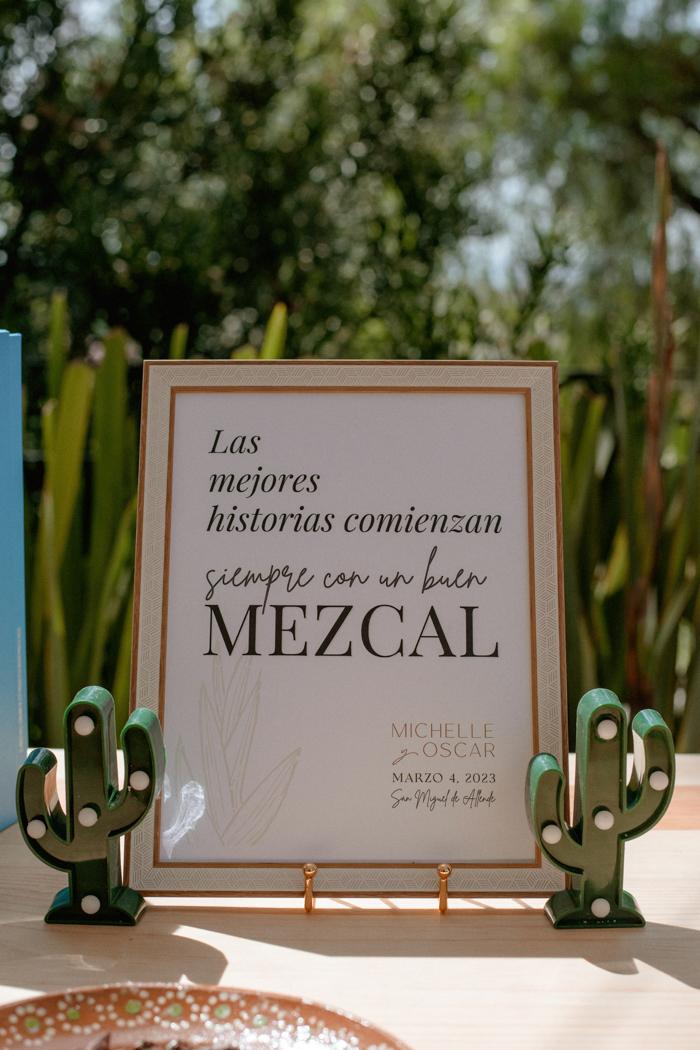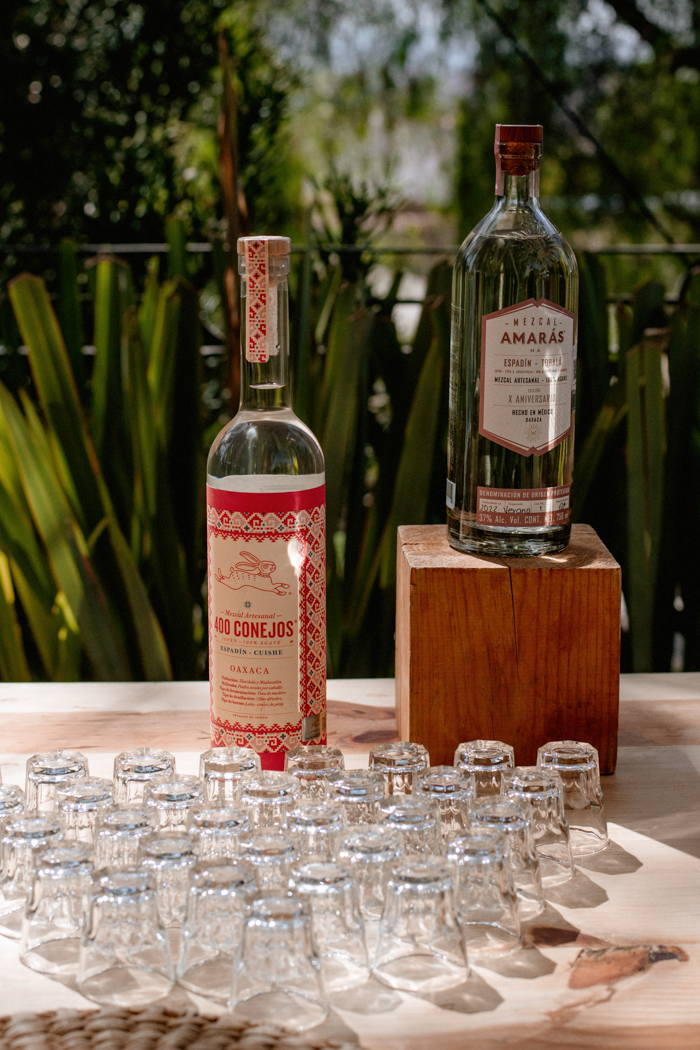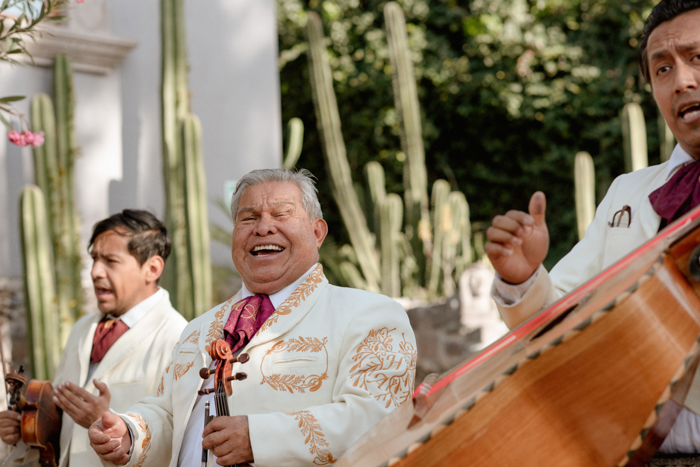 Having a Mexican-Themed Reception to Complete the Experience
We wanted everyone to have a good time. Our priorities were having amazing food, good company, great music, and lots of tequila. Our family loves to party! Given we were in Mexico, we wanted to incorporate traditional Mexican elements. We had everything from Sopa Azteca as a starter to Mole steak as the entree. We opted to skip the traditional wedding cake for Churros and Fig tarts. And rather than have a dessert table, we chose to share a tequila and mezcal table. We also added late-night tacos, serving fresh Al Pastor. The cherry on top had to be the addition of Rolando Cafe's cart serving delicious Carajillos all night.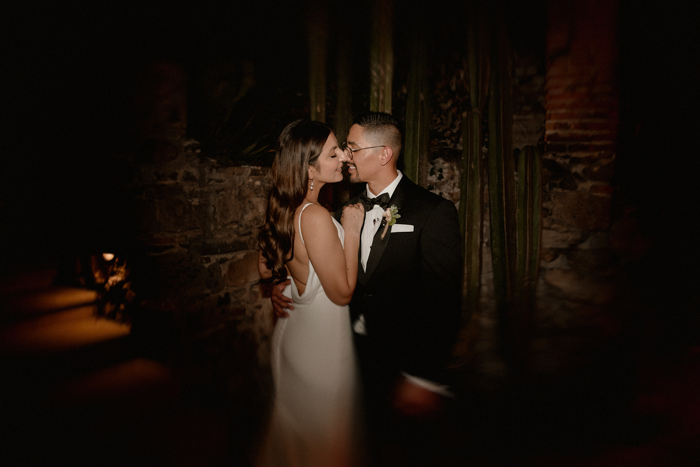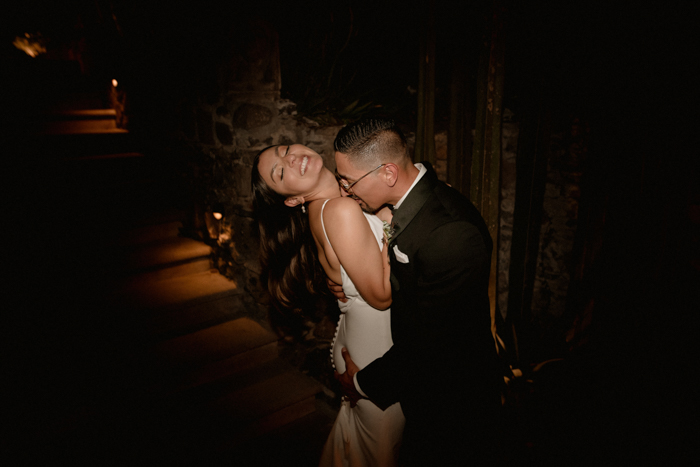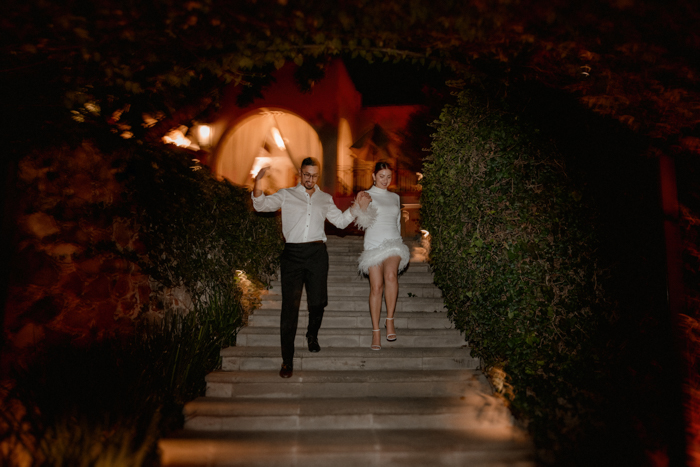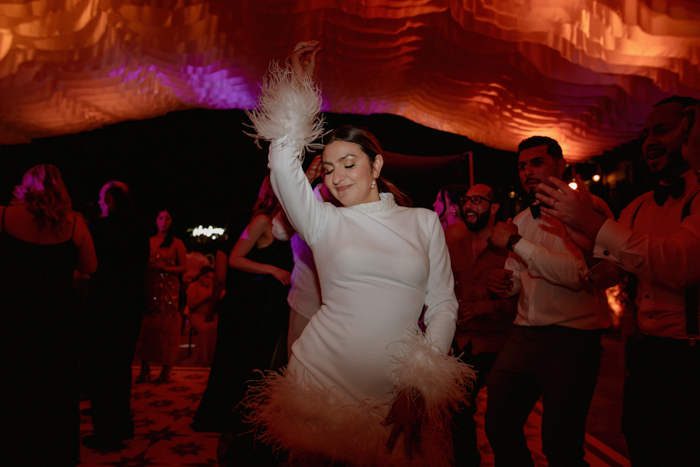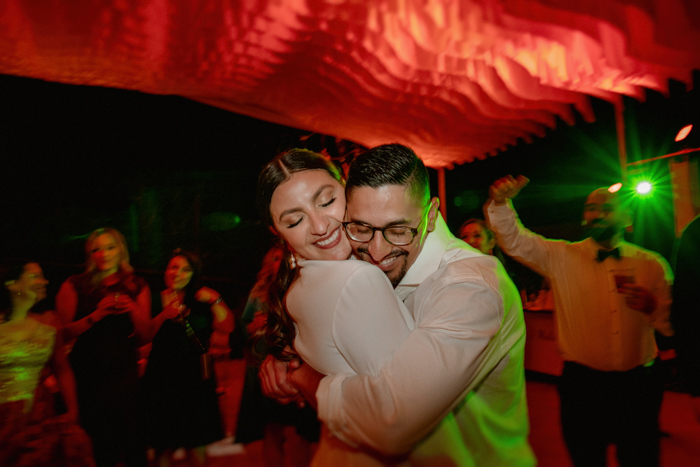 Congratulations to Michelle and Oscar on their Casa Cien wedding. And a shoutout to Junebug member Nahuel Aseff for capturing all the special moments they'll treasure for the rest of their lives. To see more celebrations like this one, check out Nahuel's profile in our directory of the world's best wedding photographers.
Does the idea of having an amazing wedding in a stunning place like Mexico sounds good to you and your partner? Take a look at these fantastic venues for your big day. After that, dive into our complete guide on how to plan a destination wedding in Mexico packed with tips and ideas to turn your dream wedding into reality.