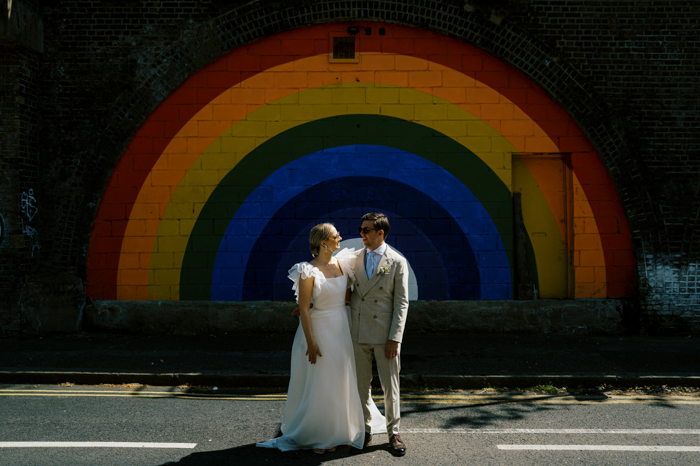 Chloe and Luke's 100 Barrington wedding was an incredible celebration and tribute to their life in London. Living here for the past five years, this city has been such an important part of their remarkable 13-year love story. Their wedding style embraced the city chic vibe, with bursts of vibrant colors and a lot of fun. It was a labor of love as they meticulously planned every detail, ensuring that their guests would be entertained from start to finish. The venues they chose held a special place in their hearts, and they made sure that everyone felt cherished without breaking the bank.
The ceremony took place at the Dulwich College old library, a historic venue close to their home. The space itself was stunning, so they decided to complement it with floral centerpieces on the fireplace mantle, balloon decor, and colorful tassels at the altar. This playful theme continued into their reception at 100 Barrington, where the true highlight was the gathering of their beloved friends and family. The bride's sister took charge of the dessert table, while the groom's dad added a fun touch with a donut wall. They kept the party going all night with dance tunes and flowing shots. Plus, they had a variety of activities, including beer pong, crosswords, and music bongo.
Chloe and Luke's wedding was all about them, and we're totally loving it! If you've ever wondered how to make your wedding uniquely you, this is the inspiration you've been waiting for. They put their personalities and interests front and center, creating a celebration that was as beautiful as it was fun. And when you see these stunning photos by Junebug member Ginger Beard Weddings, you'll feel like you were in attendance of their 100 Barrington wedding.
The Couple:
Chloe and Luke
The Wedding:
Dulwich College, London, England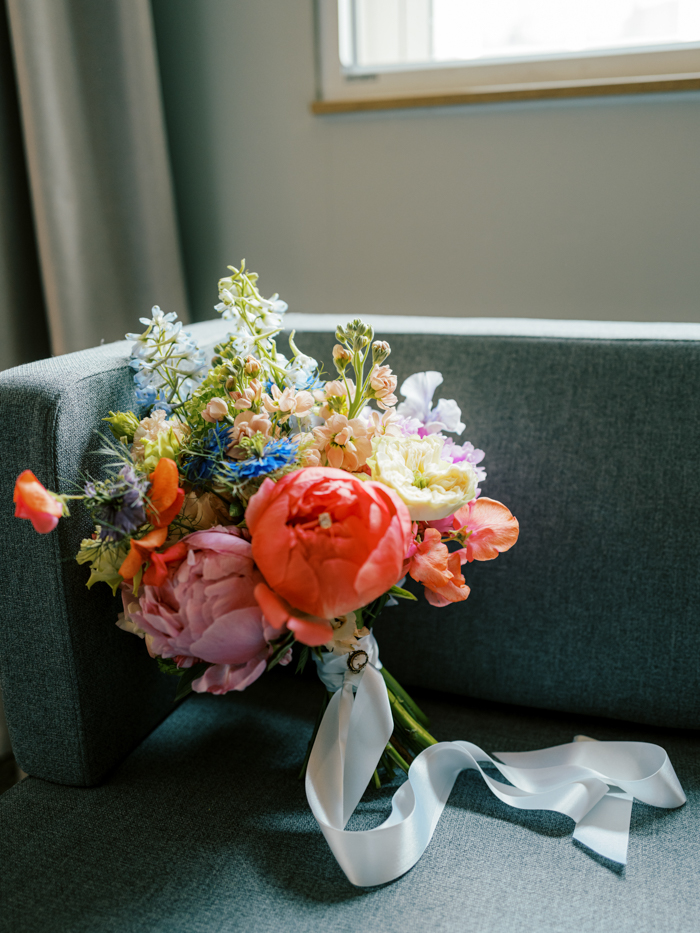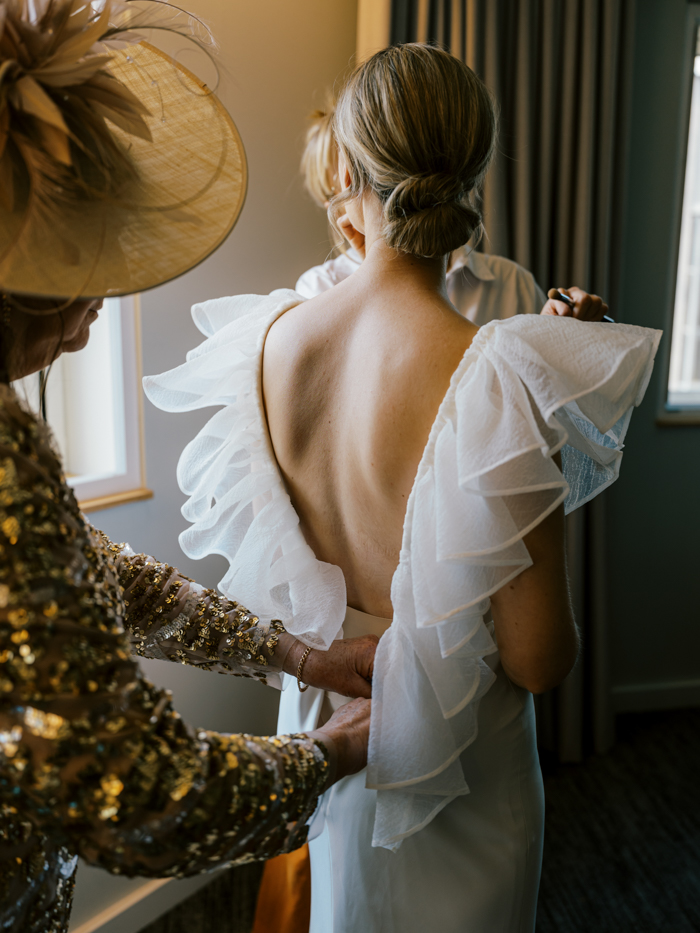 Giving the Groom a Thoughtful and Sentimental Gift on the Morning of the Wedding
My engagement ring is my favorite thing ever, so I wanted to treat Luke to something, too, but he is so far from materialistic it was challenging. But for the morning of the wedding, I made a box of fun things that pointed to different aspects of our relationship, a Beatles record, some cannolis from our fave Italian deli down our high street, a very special signed Robert E.Caro book, and some other bits.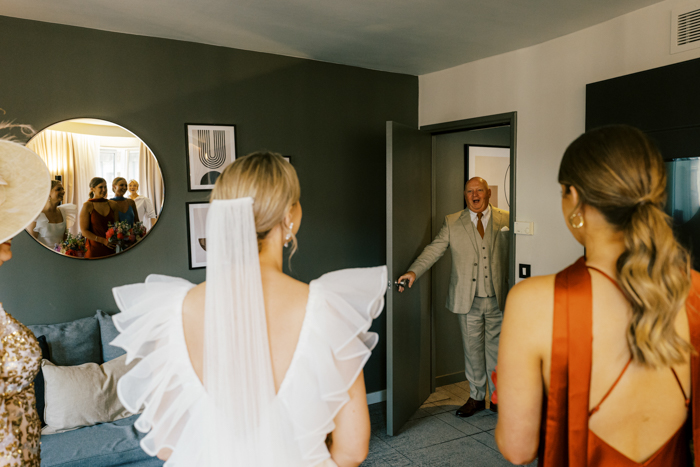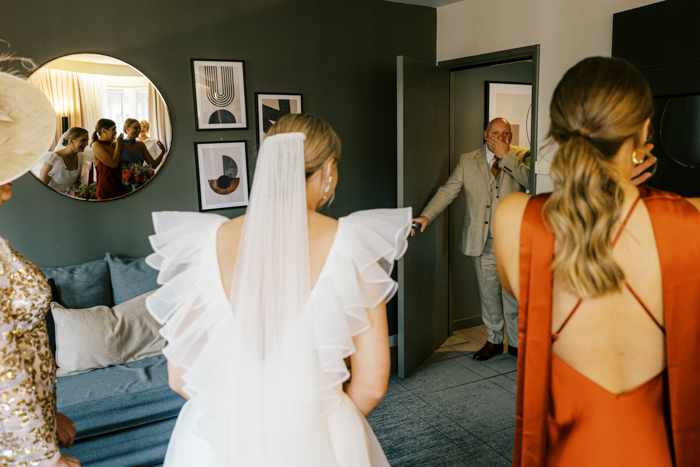 Choosing Wedding Attire that Showcased their Personal Style
I went dress shopping with my mum and sister and could honestly say I could have worn about 25 dresses. But my dress fitted the day so well. It was fun and young and a little sassy. One of our guests described it as She-EO (like CEO), which was one of my favorite moments of the day. Luke's suit was precisely what he had wanted, inspired by none other than the godfather. It was classic but stylish, had a hint of vintage with his grandpa's tie pin, and was perfect for a London summer's day. We just wanted fun and colorful.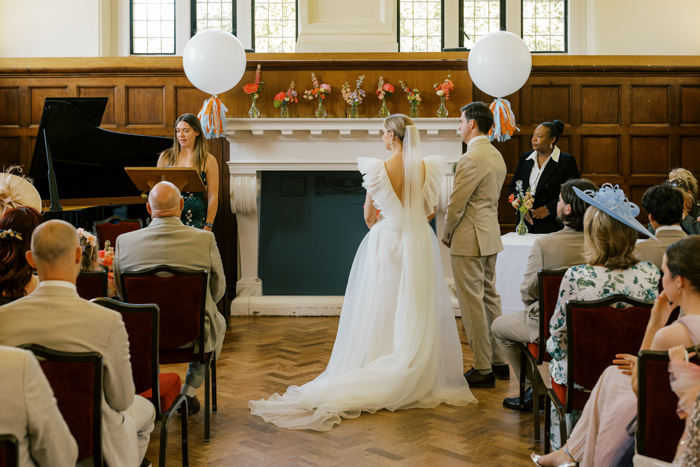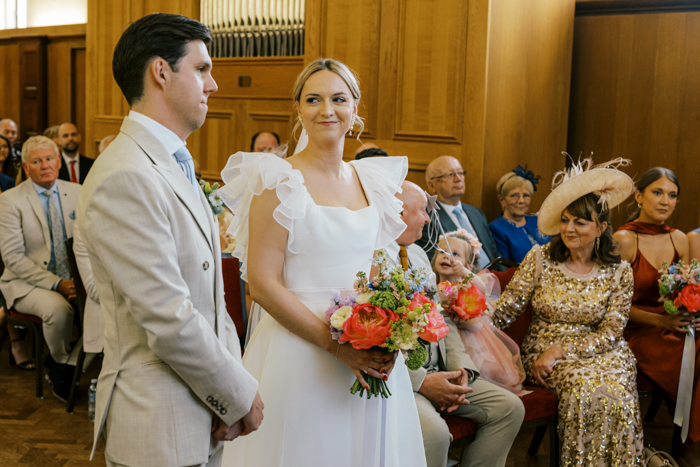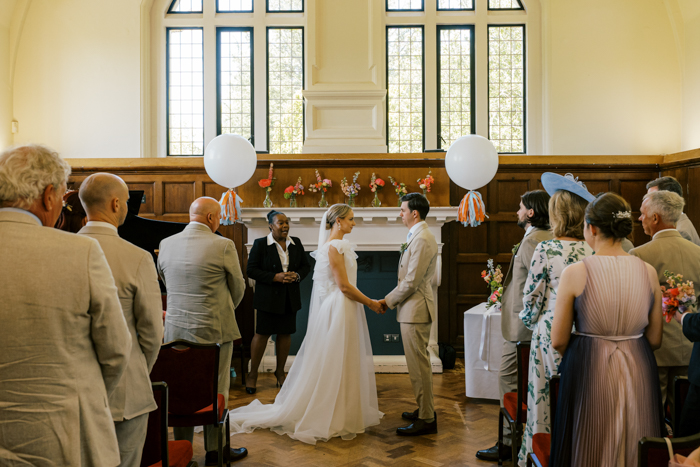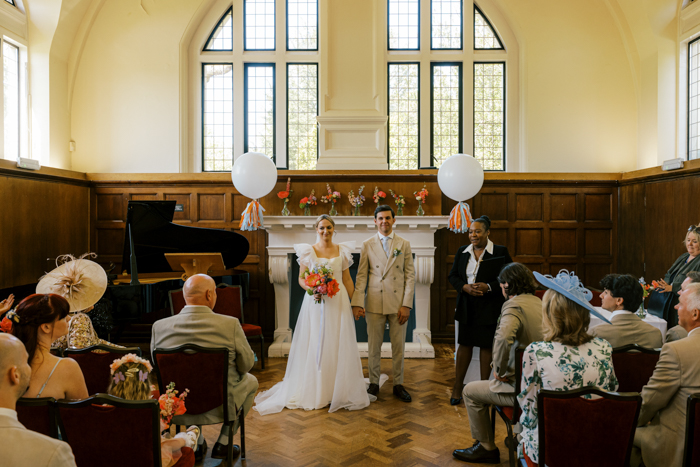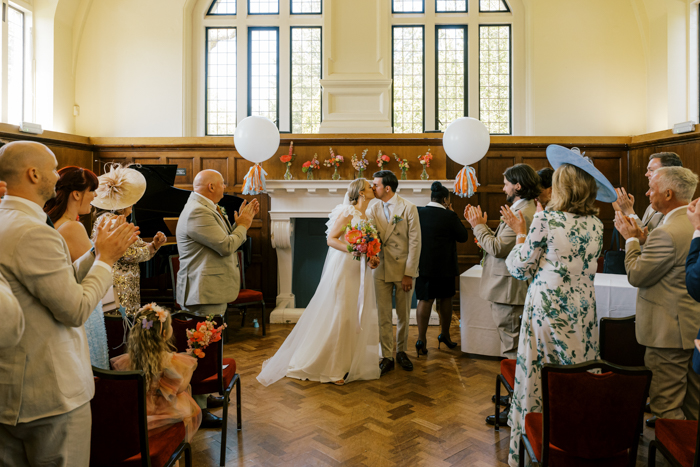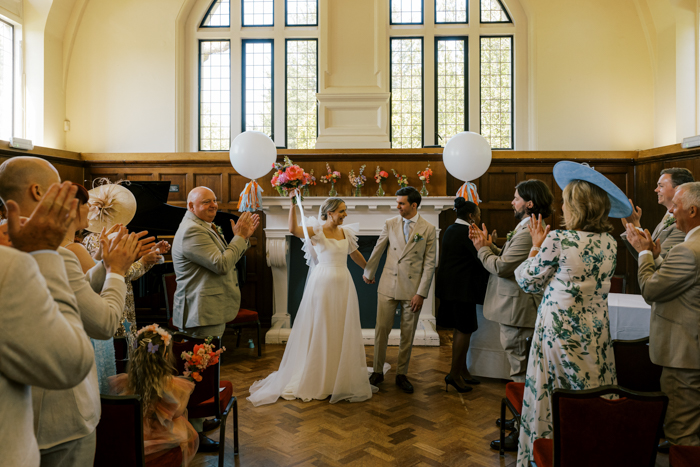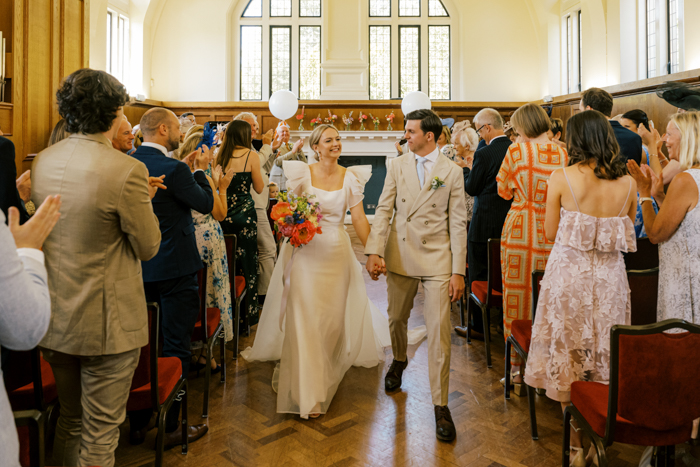 How They Landed on a 100 Barrington Wedding
Luke gave me a brief. Somewhere we love, cool but not annoyingly cool, somewhere we can make our own, but not overly fussy and not traditional. We visited a few places but knew it was 100 Barrington immediately. We did maneuver our plans to make it work. We originally wanted a Saturday or bank holiday, but we went with a Friday to save some money. From there, we knew we wanted somewhere else to do the ceremony and found out Dulwich College was available near our home. We had the perfect mix of grandeur and party, and we couldn't have been luckier with the weather.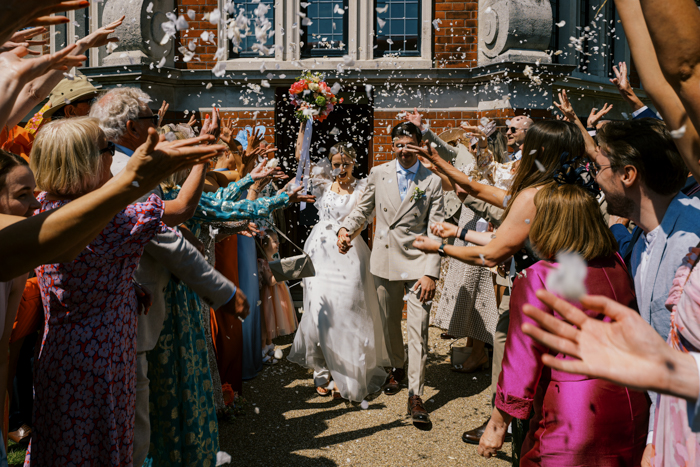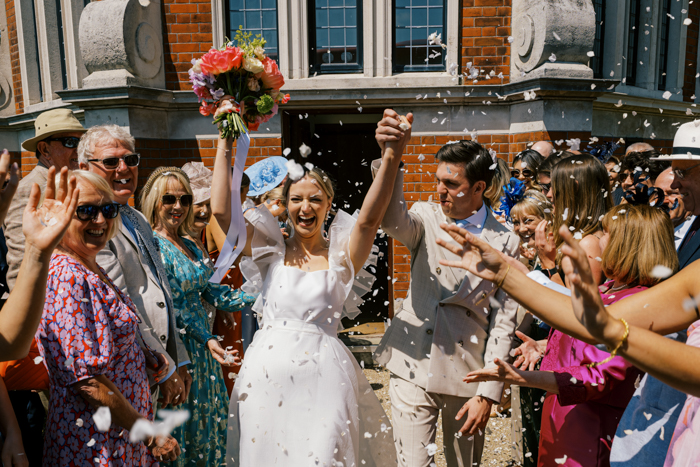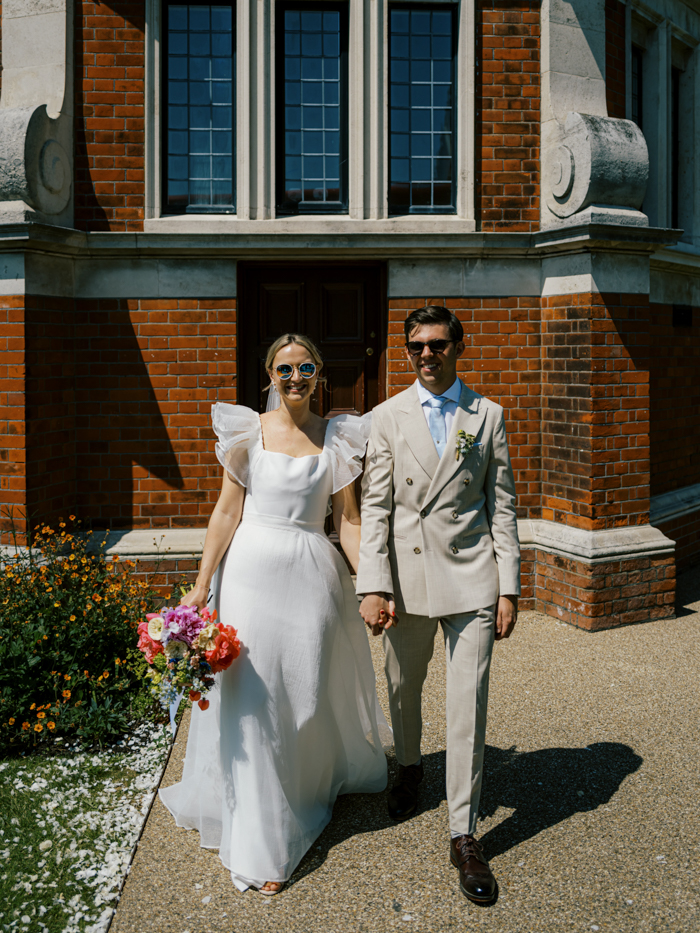 Defining Wedding Priorities Right From the Start of Their 100 Barrington Wedding
Before I moved to London, I was a professional wedding planner. I was part of planning around 200 weddings a year for two years, so I felt like I knew my stuff, but this was so different. I have three pieces of advice. One, your partner is exactly that, a partner. Not a person to ask for help or make the final call but a partner throughout. Make decisions, visit venues, taste the food together, and it will take a world of weight off your shoulders. Two, pick your venue based on your budget. It's usually the most significant fixed cost, and you must be very aware. Third, decide your three to five non-negotiables right at the start. Ours were transport. We knew we had to provide transportation for people as we didn't want our parents getting lost on the tube. We also said we would find ways to cut costs on things like music and extra decor. And finally, we knew we wanted it to be as intimate as possible. We both had to have met every guest.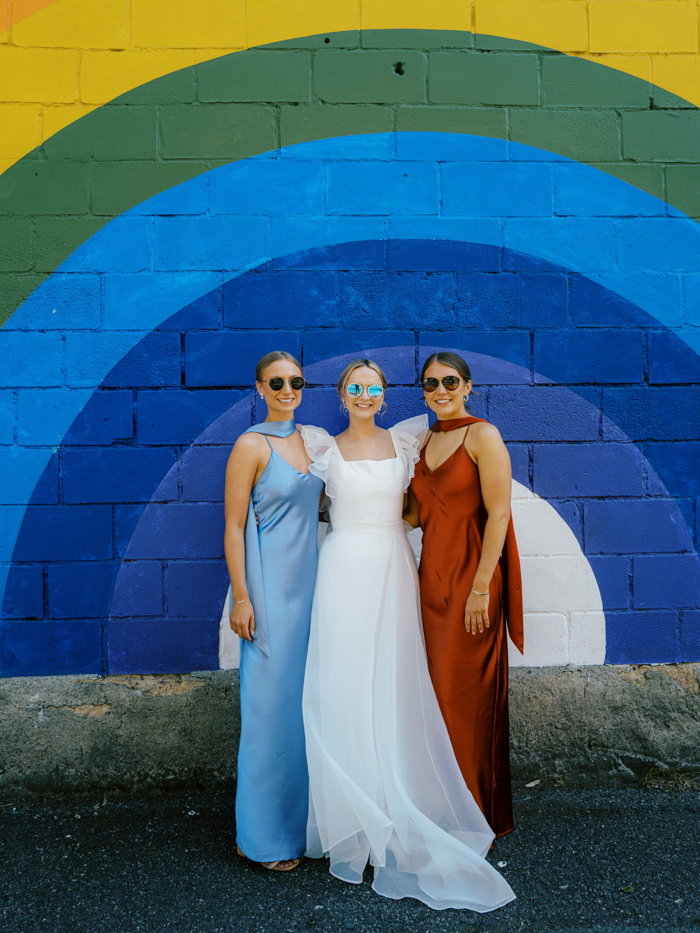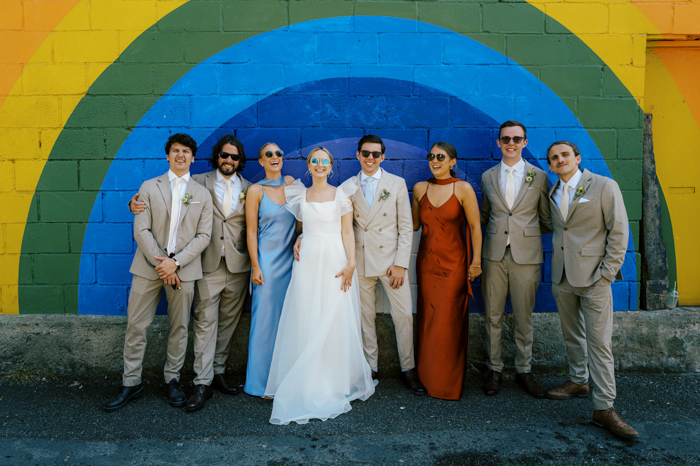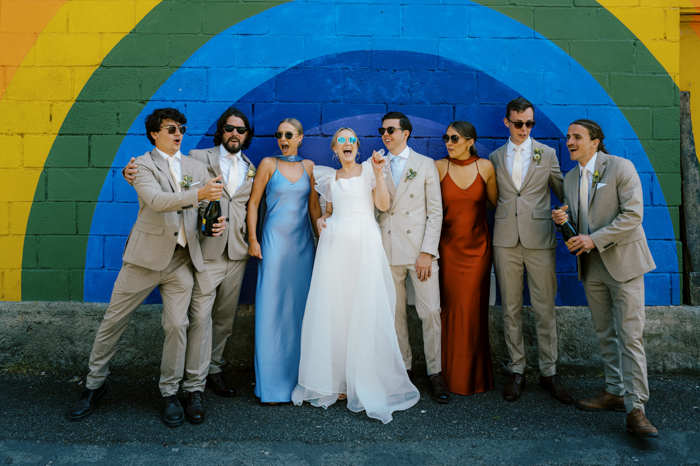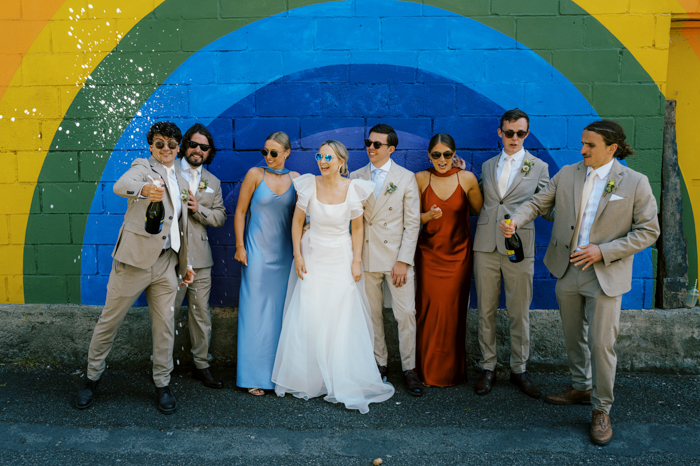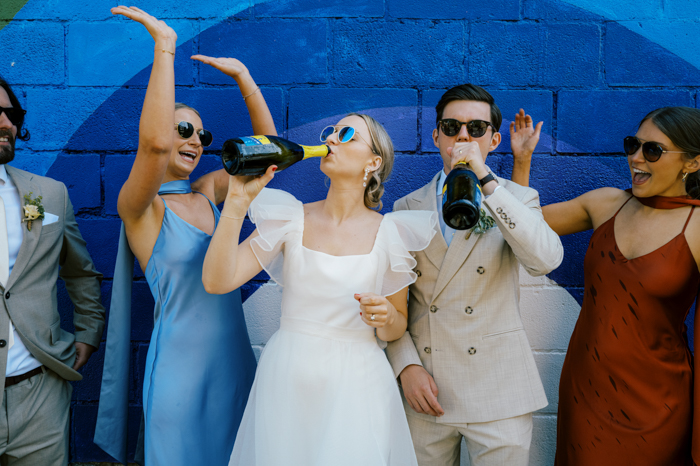 Financial Planning for the Big Day
I knew a lot of the costs because of my old job, but things crept up that we weren't expecting. At the very start, I threw a budget together, which came out at £22k. We then said we'd like to keep it under £20k, and lo and behold, I think we ended up around £24k plus things we paid for individually. Fortunately, We were given money from our parents, so we knew we had a chunk to spend on the biggies—venue mainly and the rest was up to us.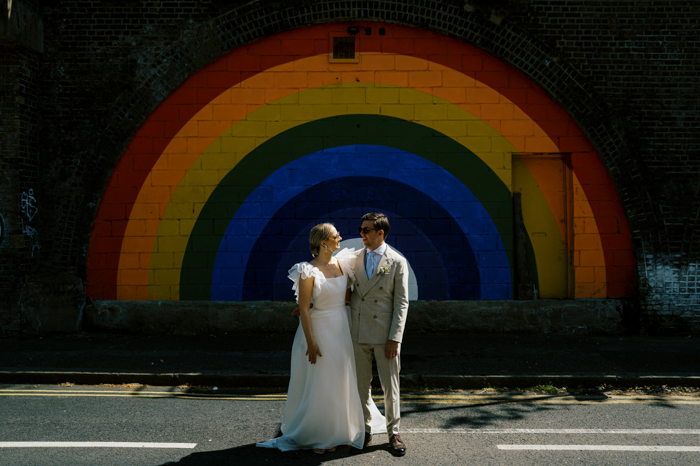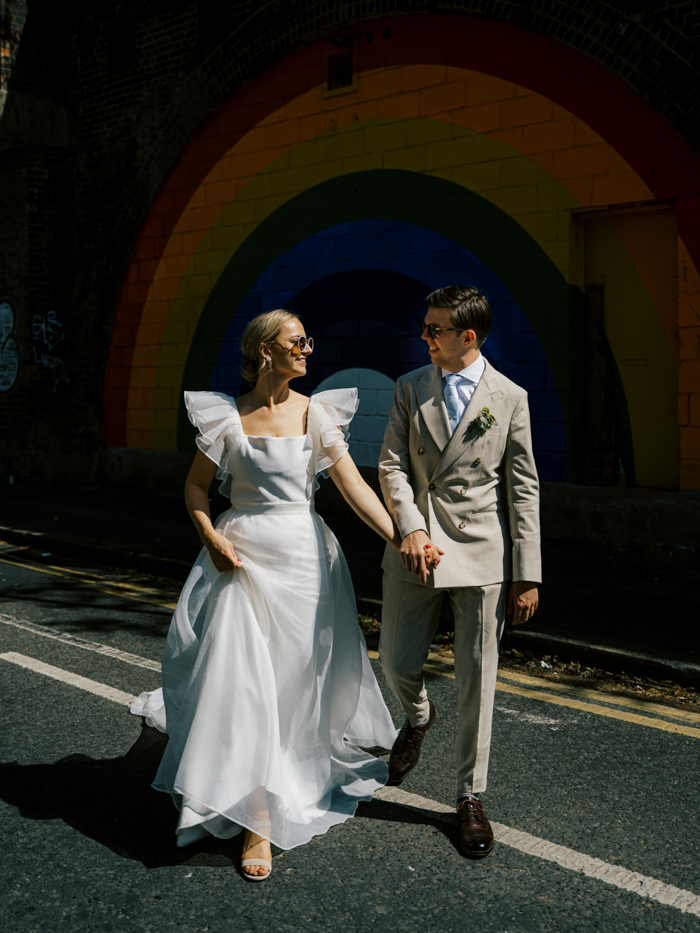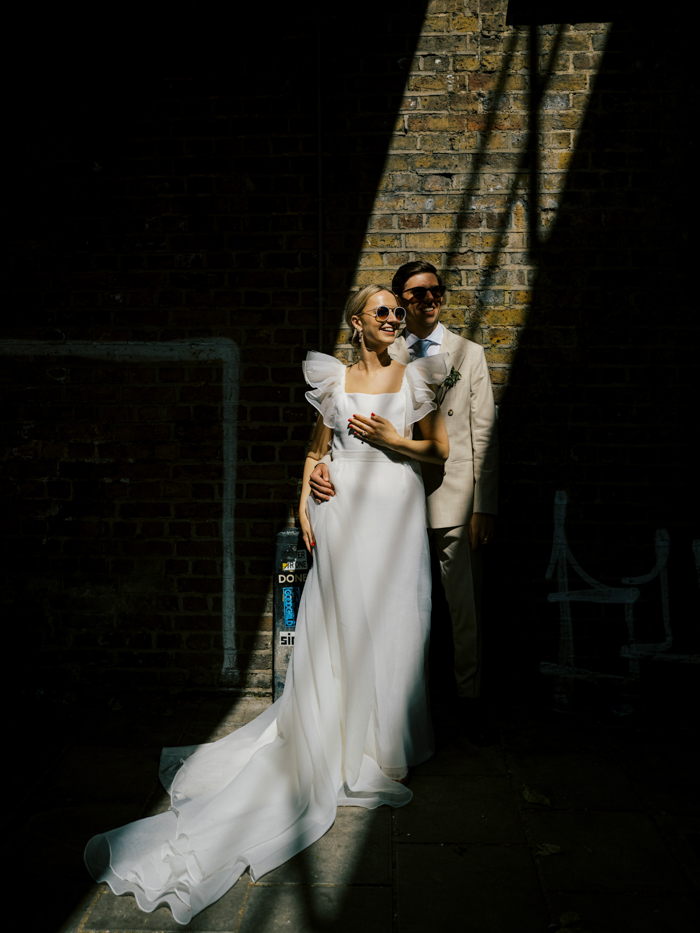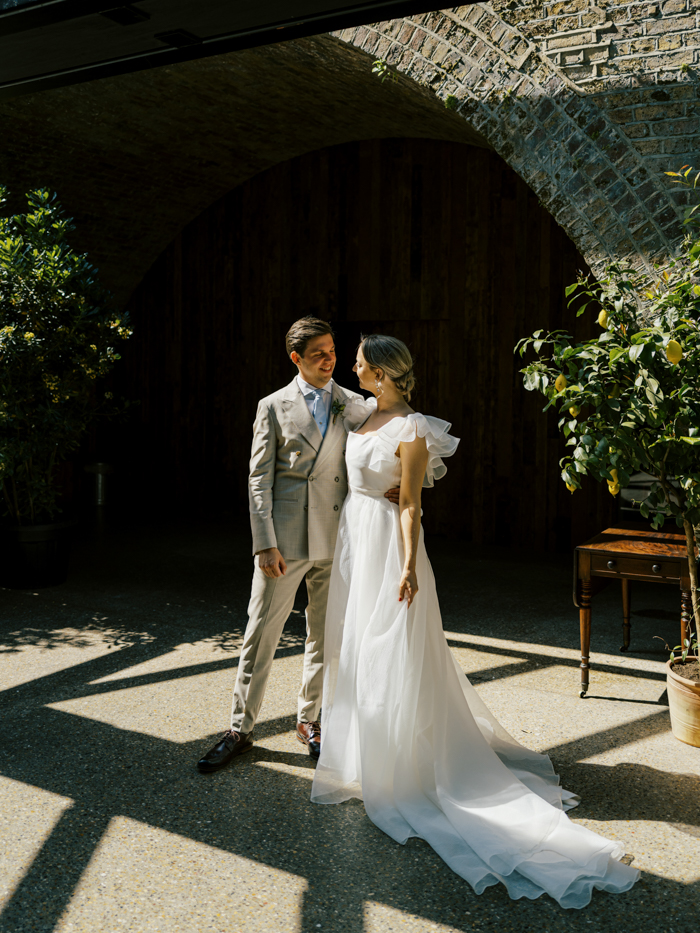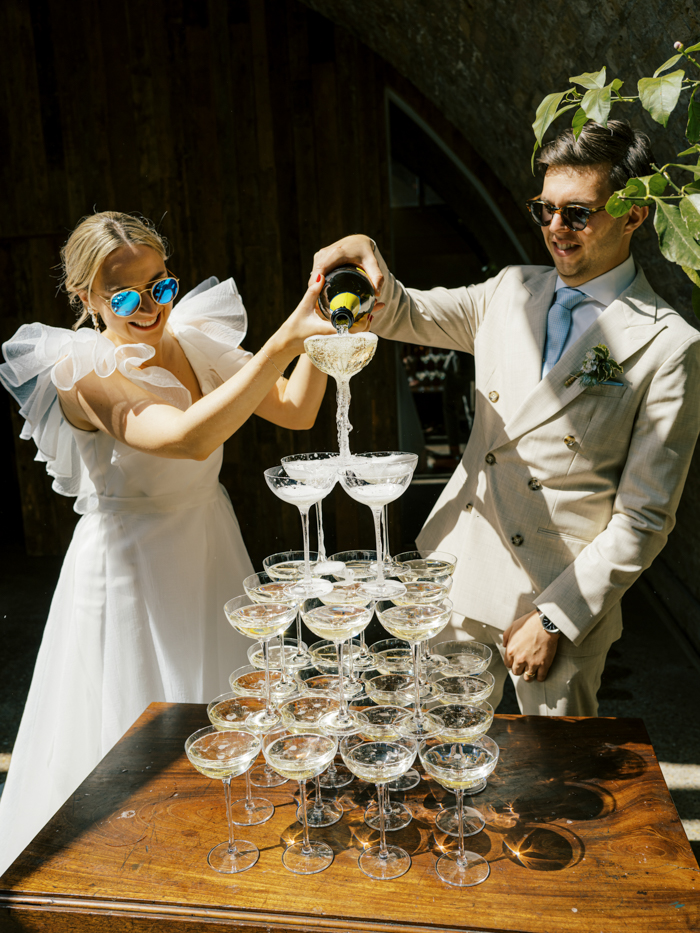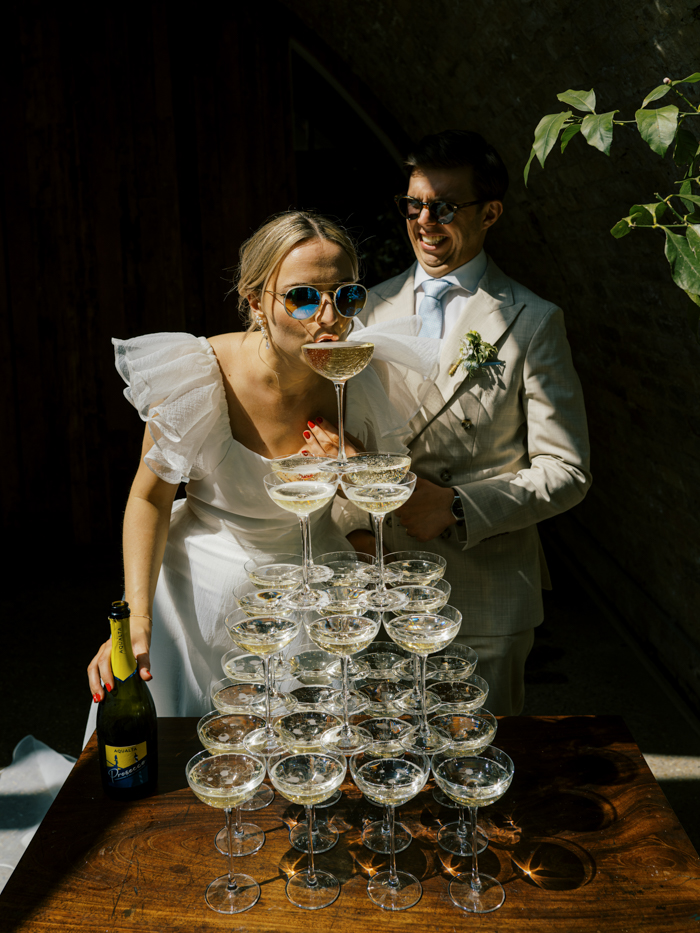 Practical Choices that Saved Them Money
We went for a more casual meal option to save on some costs. For example, we had cold starters that were more of a snack style. We had a family-sharing style, so it didn't have to be plated to perfection. We're lucky to have the most talented family and friends, so my sister made our dessert table, and Luke's dad made our doughnut wall. Our best mates DJ'd for a couple of hours. I borrowed my bridesmaid's veil and wore shoes I'd had for years.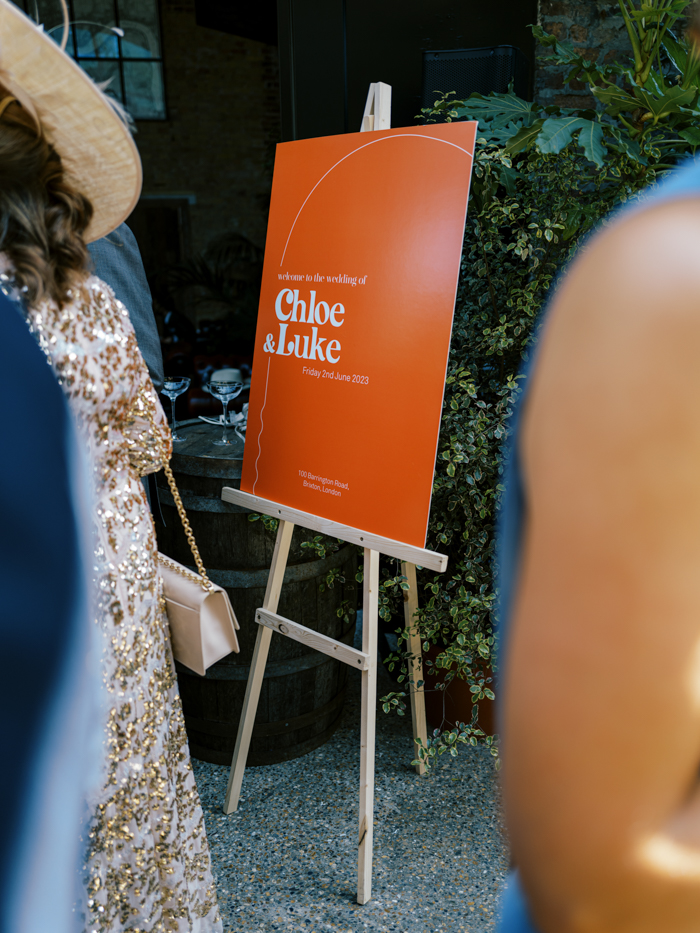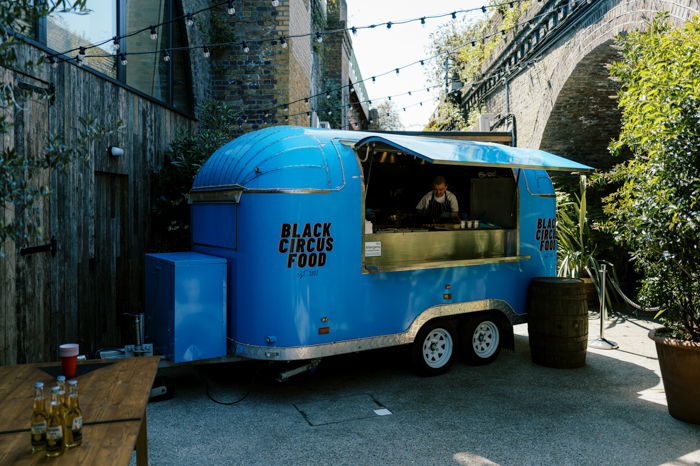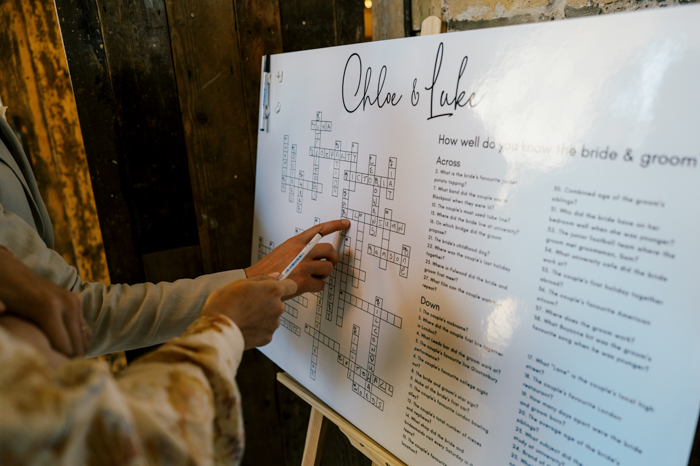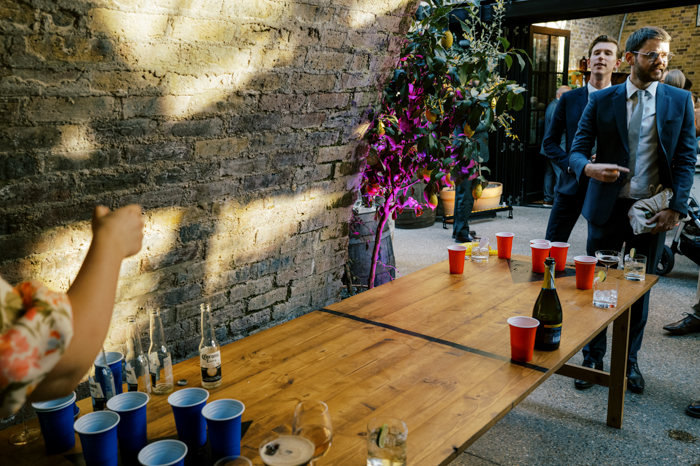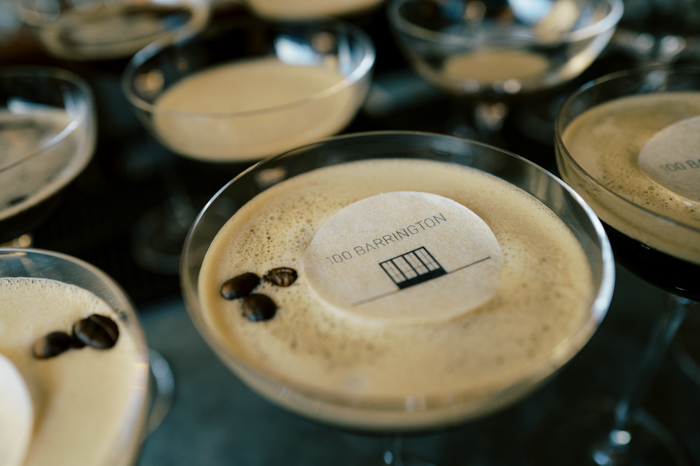 Their Splurge Strategy: Spending On What They Love
We had Prosecco instead of Champagne, but we splurged on Rosè as that's what we love. We treated our guests to a cocktail after dinner, as that's what we're all about. We spent on entertainment throughout the day instead of a band at night, so we had beer pong and a crossword, music bingo, and cocktails. Prosecco on the bus and table beers instead of lager. It was important to us that everyone had a good time all day, so we tried to split our budget from the very start to the very end, whereas I think many people only focused on the end.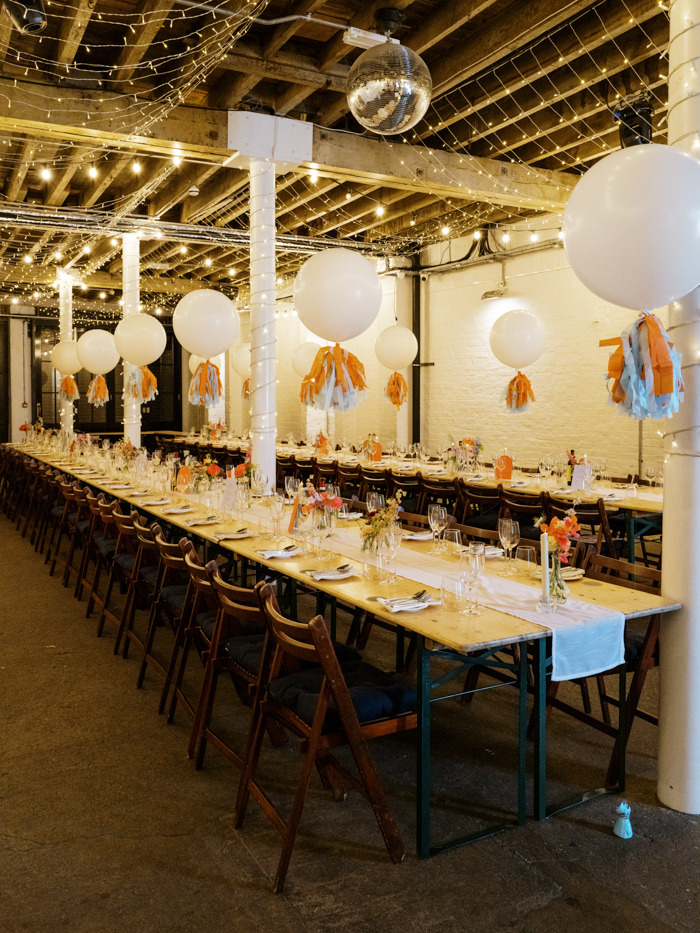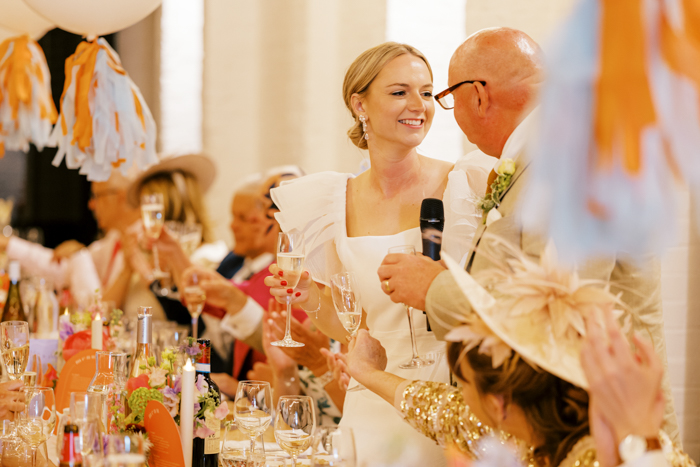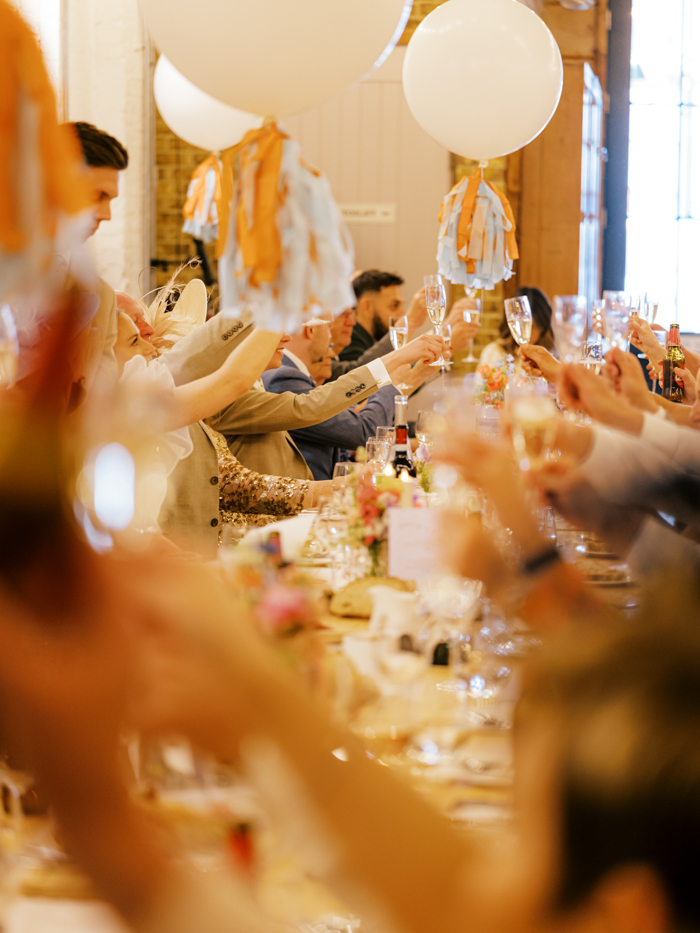 Keeping Their Guests Entertained Throughout Their Big Day
We played music bingo just after the meal, and it was better than I could have ever hoped. One of our best friends, Annie, and Luke's brother, Harry, planned and facilitated it with a tiny bit of our help, but it was honestly amazing. Everyone was dancing. No one expected it. The tunes were flowing, and the shots felt never-ending. It was just an hour of organized fun in the best way possible.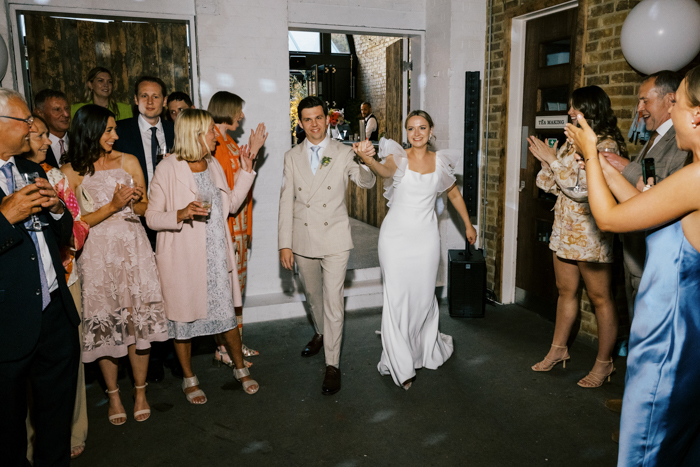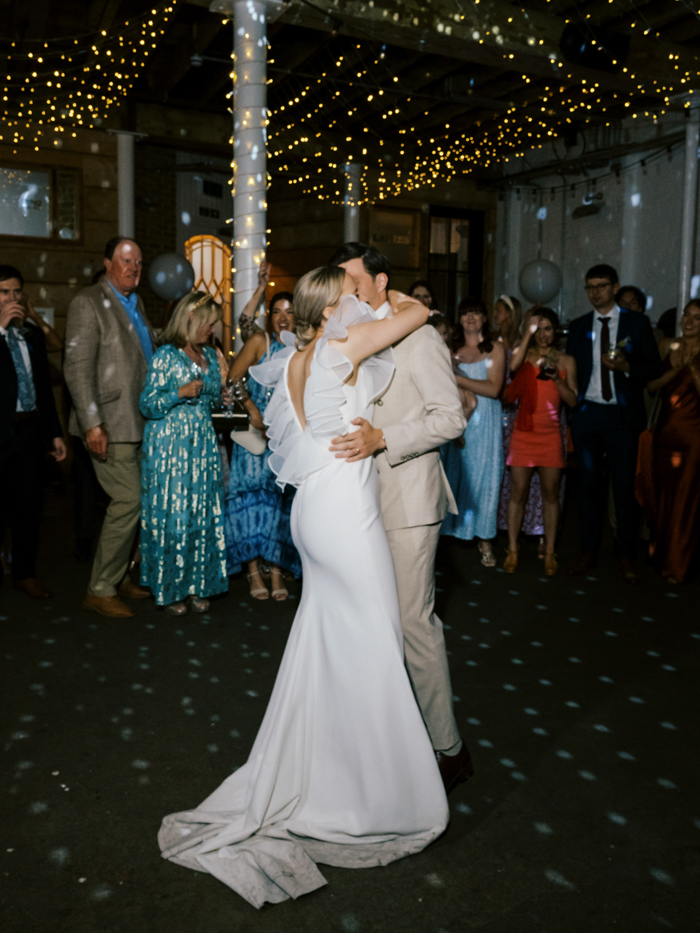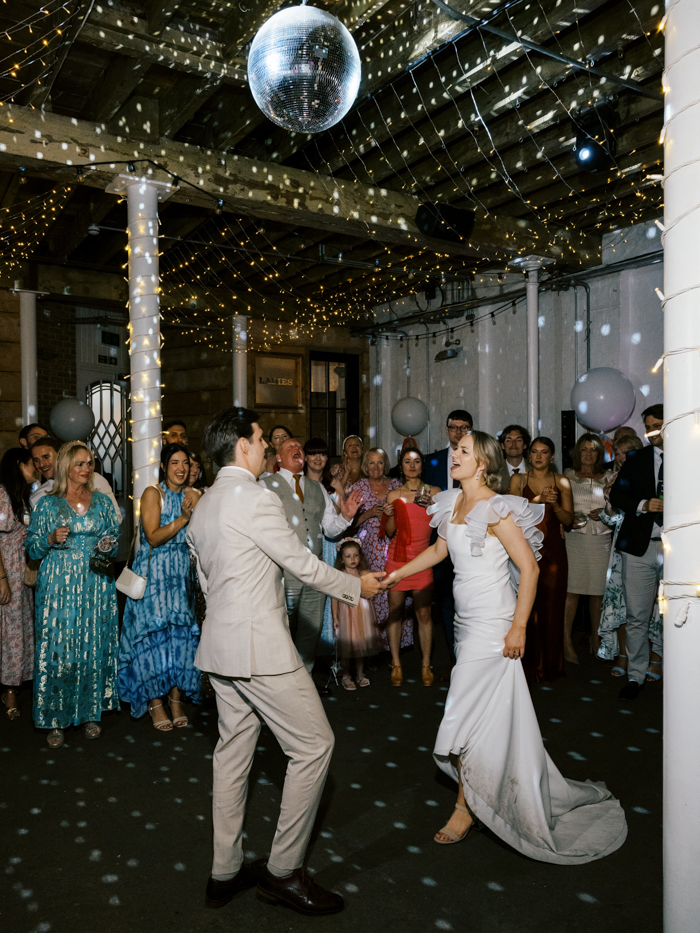 Congratulations to Chloe and Luke on their 100 Barrington wedding that was the epitome of a party. And many thanks to Junebug member Ginger Beard Weddings for capturing every precious moment of their big day. To see more fun celebrations to pull inspiration from, check out his profile in our directory of the world's best wedding photographers.
Don't hesitate to let your personalities take center stage when planning for the big day. Whether picking a unique location or adding a personal twist to traditional wedding elements, aim for a wedding as special as your love story. Explore our guide for creative ideas to make your big day truly one-of-a-kind.