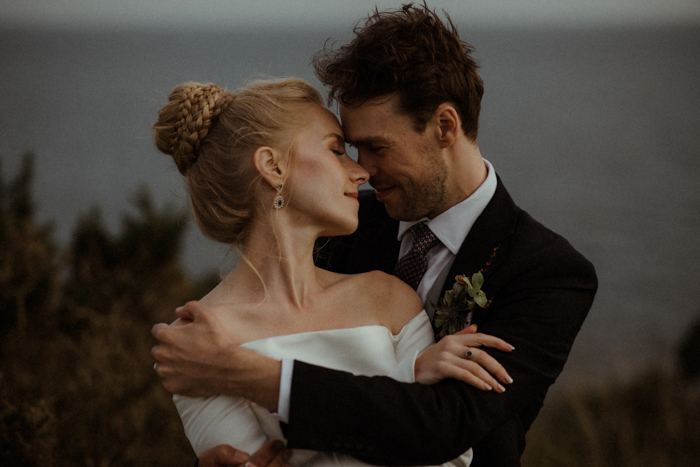 A beautiful coastal countryside wedding is absolutely romantic. Set in a picturesque wildflower meadow with outstanding sea views as a backdrop, Imogen and Kit's Devonshire coastal wedding was the perfect combination of elegance and rustic charm. Even though the pandemic disrupted their wedding plans, with the help of their trusted team of vendors, the couple succeeded in making their big day their most memorable one yet.
For the occasion, the couple donned timeless wedding attire. Echoing the style of dress her mother wore on her own wedding day, the bride wore a sleek bespoke long sleeve drop waist dress by Emma Beaumont, while the dashing groom wore a classic three-piece suit. Timeless and with an old-world feel, the couple leaned into traditions that resonated with them for their ceremony at the Holbeton Church.
From the stunning couple portraits at sunset to all the romantic and heartfelt moments in between, these gorgeous images captured by Junebug members Olivia & Dan will have you dreaming of your own coastal celebration.
The Couple:
Imogen and Kit
The Wedding:
Holbeton Church, Devonshire, Ireland
Junebug Members Olivia and Dan's Thoughts On This Devonshire Coastline Wedding
Imogen and Kit met at The University Of Cambridge and went their separate ways for many years before finally getting back together. Their couple portraits are super romantic—all photographed as the sun was going down on the cliff tops. Their tipi-style wedding on the Devonshire coastline had the most incredible flowers and table decor, and there were lots of other lovely personal touches and details throughout this wedding. All in all, this wedding has high energy and a beautiful love story behind it.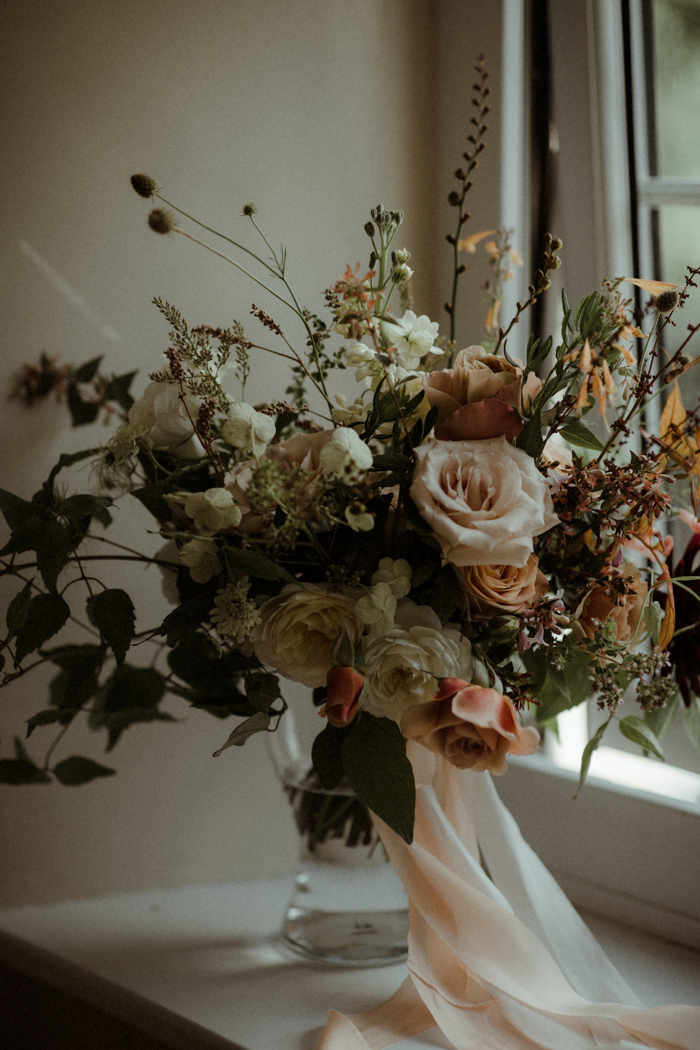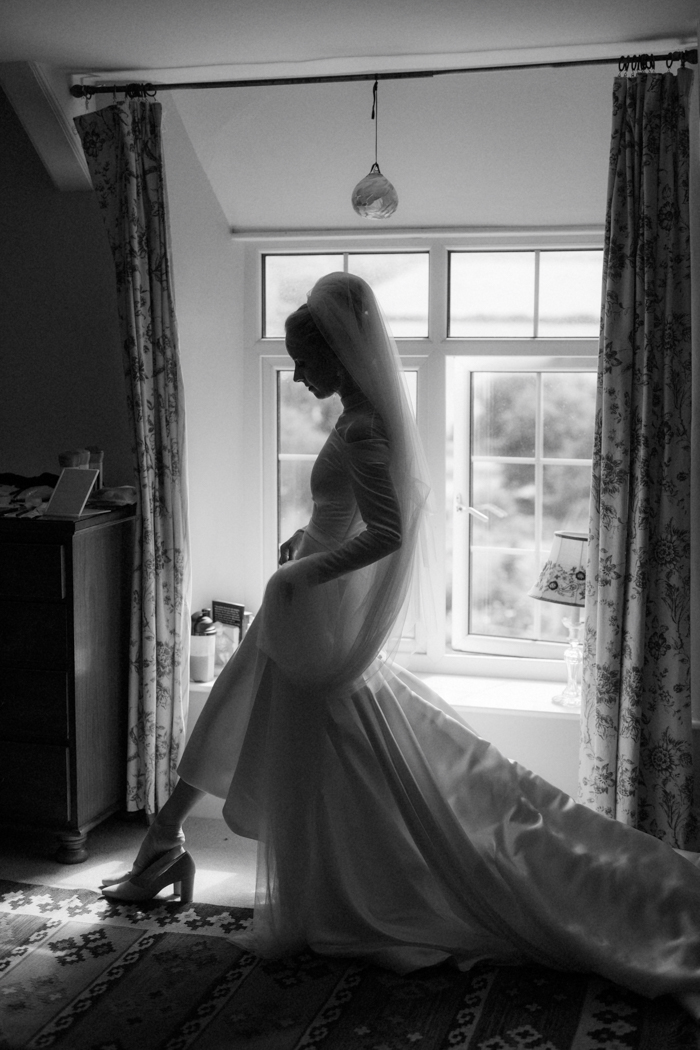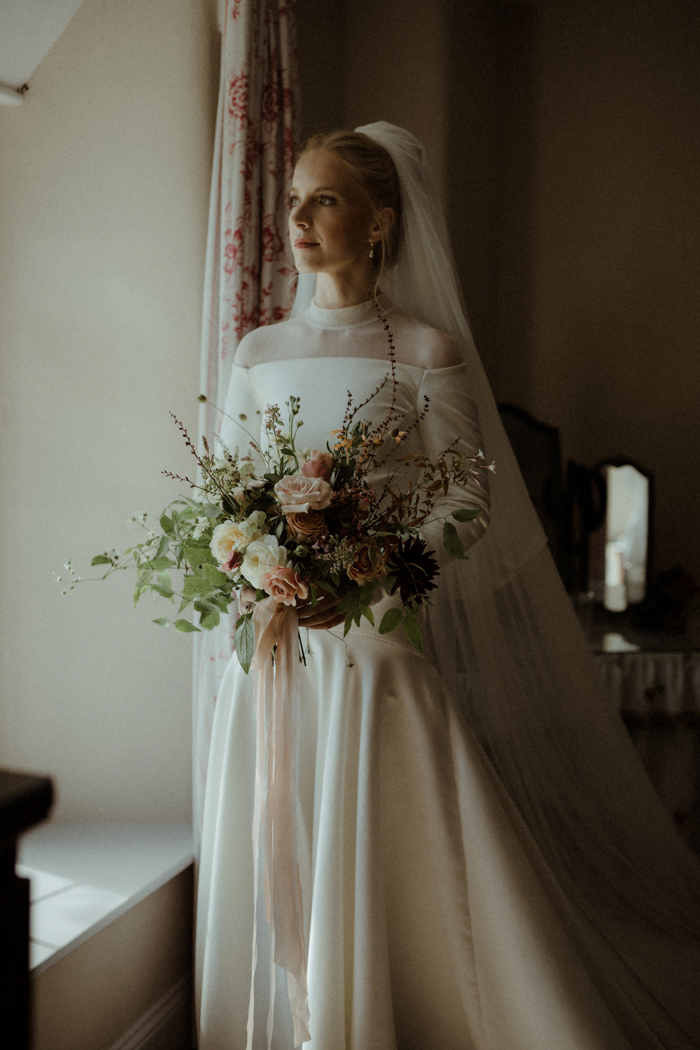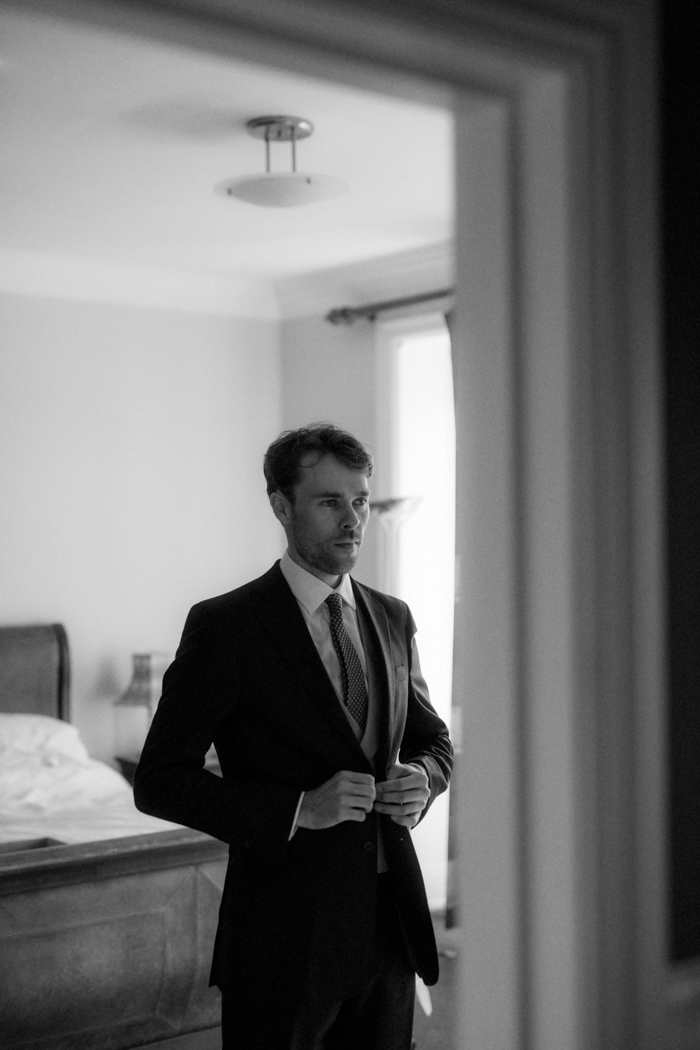 Moments During The Ceremony That Gave The The Bride All The Feels
When we finally met in church, it was electric. Seeing Kit and all our families and friends, you can't prepare for it. We've known each other since we were 18 and 19, with some on and off dating in between. To be taking this step together and to hear Kit call me his wife in front of all our friends and family gave me the best feeling. We'd also been told that only a few people would sing in the choir due to COVID. But as everyone got up for my arrival there appeared a full choir, all smiling at us. The music filled the church and brought everyone into the moment.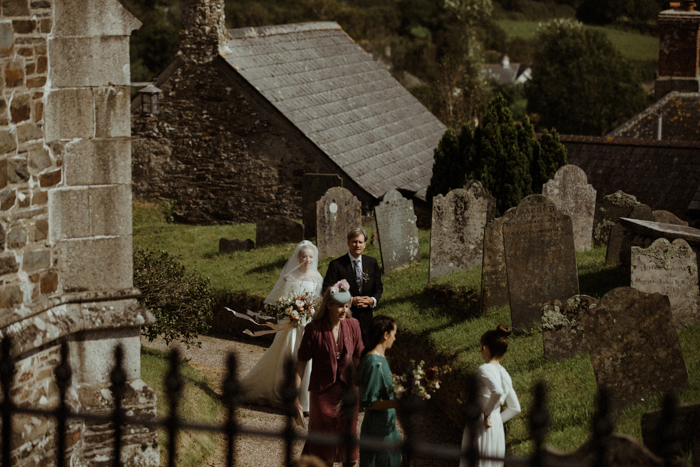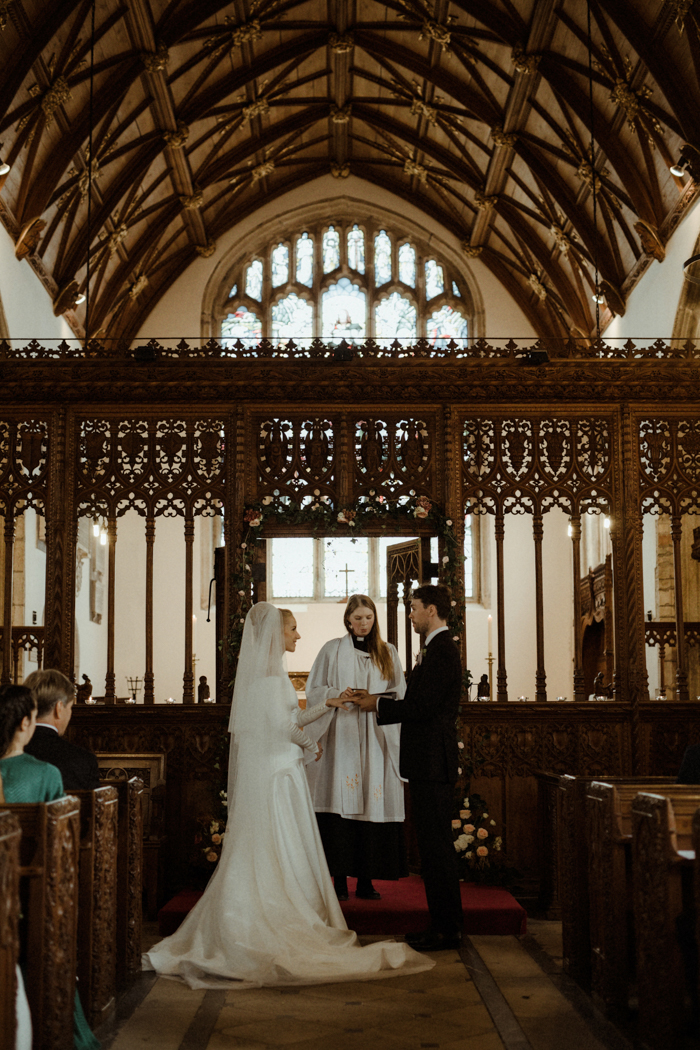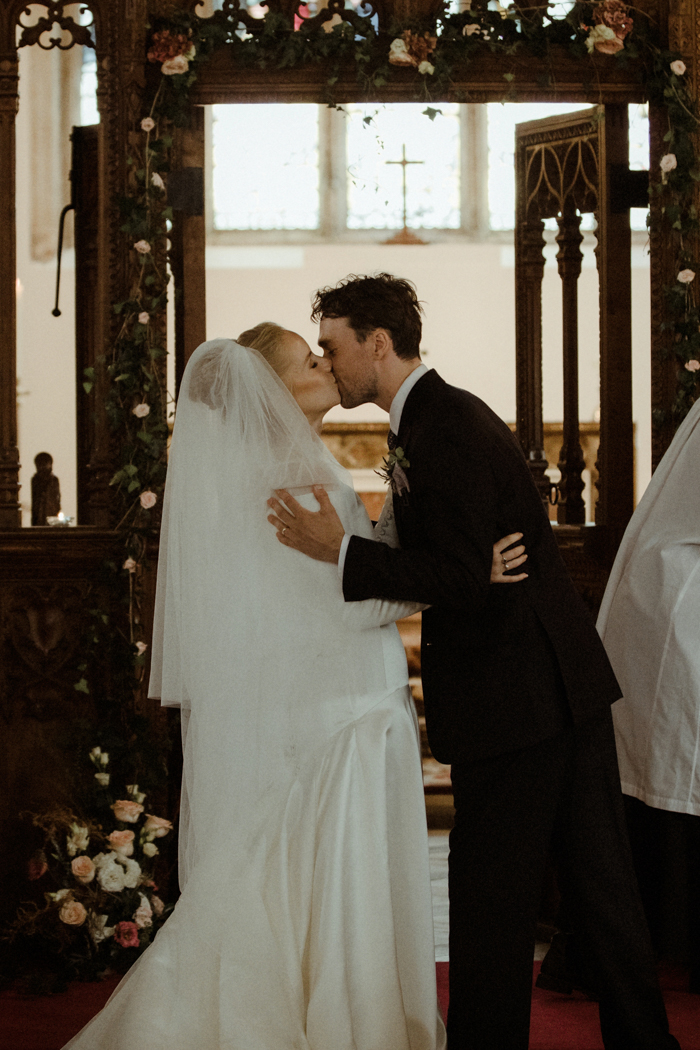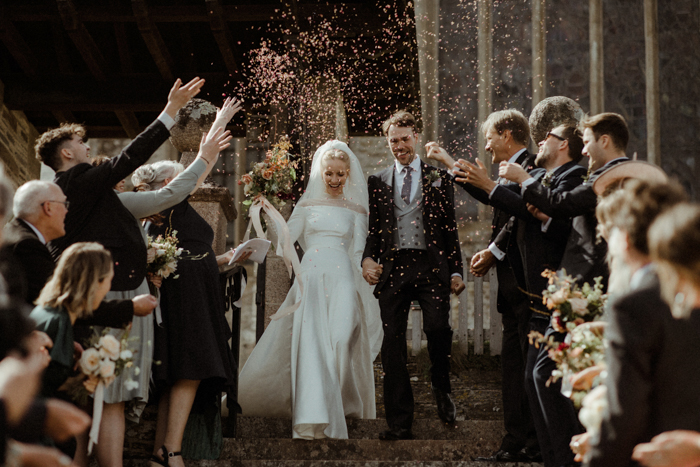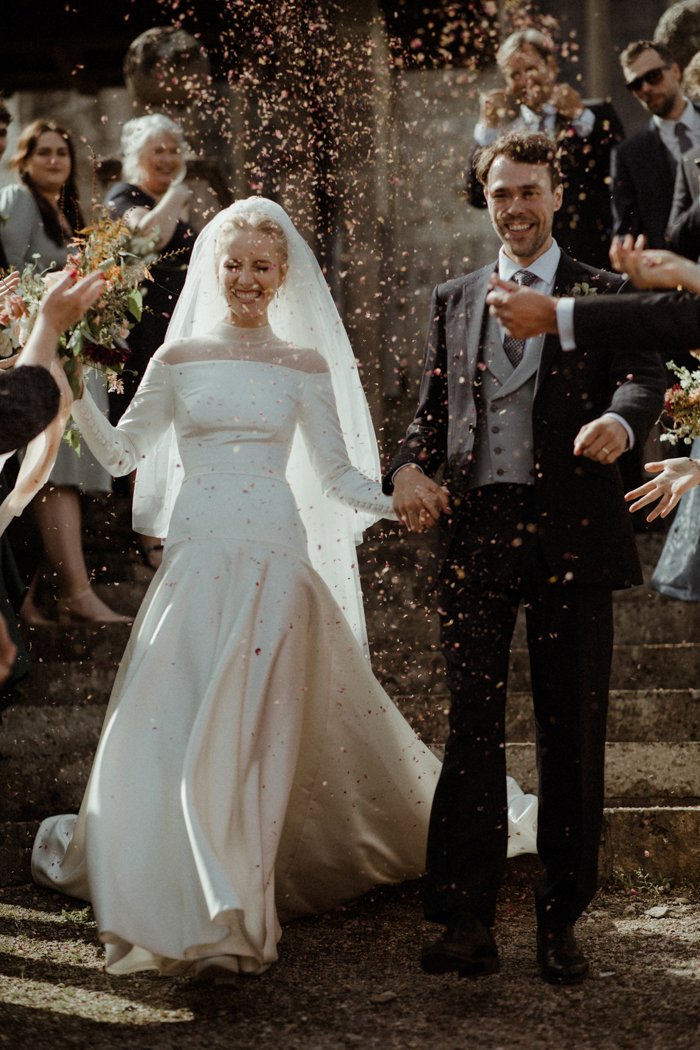 The Bride Honored Her Grandmother Through The Floral Arrangements
Miranda Hackett created an incredible floral hanging display in the tipi. It looked like the hedgerow was raining flowers and foliage on us. She picked flowers that I know my grandmother would've chosen had she been around to do so. My aunts spotted the connection and it was a nice way to remember her.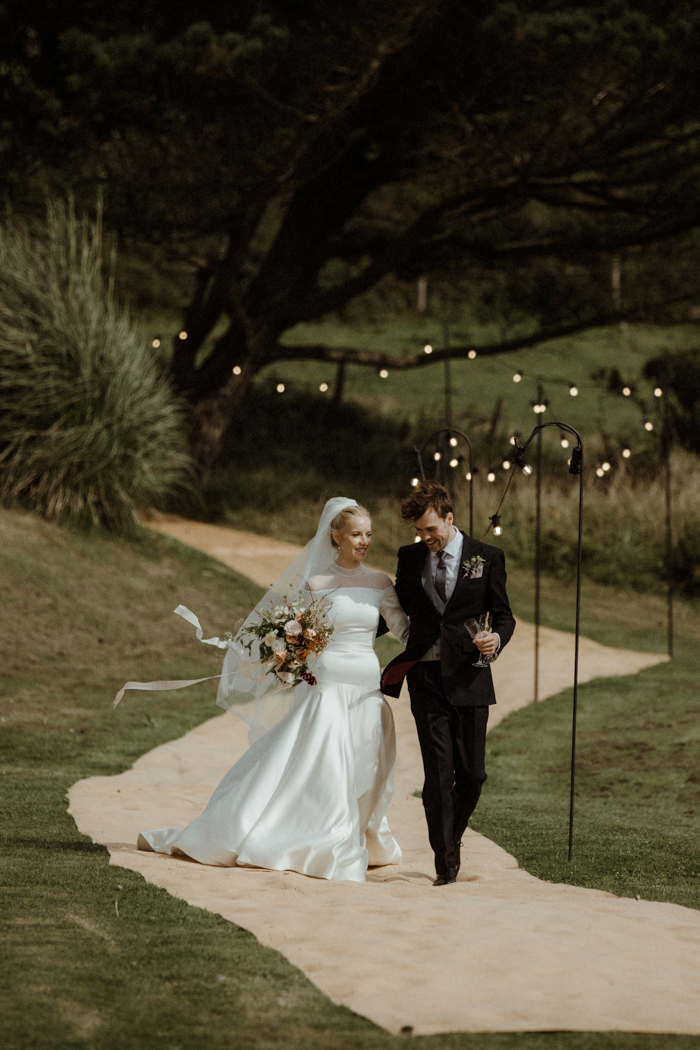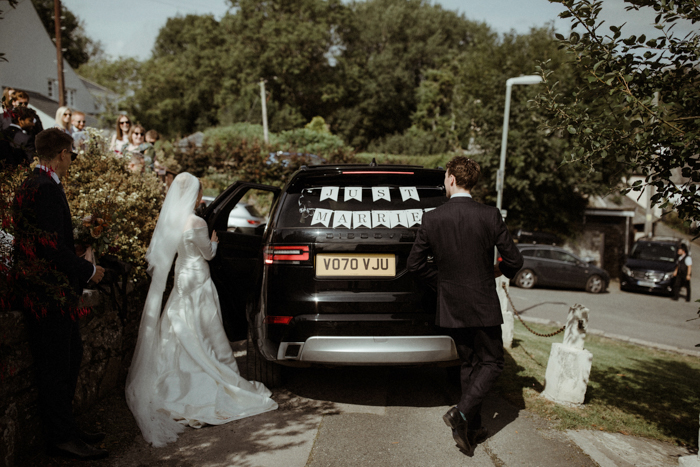 Chocolates and Homemade Drink Wedding Favors
We packed an old cabinet with our favorite chocolates—Reece's pieces and Yorkie bars—Kit's favorite whiskey, and elderflower vodka that we'd made. We wanted our guests to choose the goodies they wanted to take home.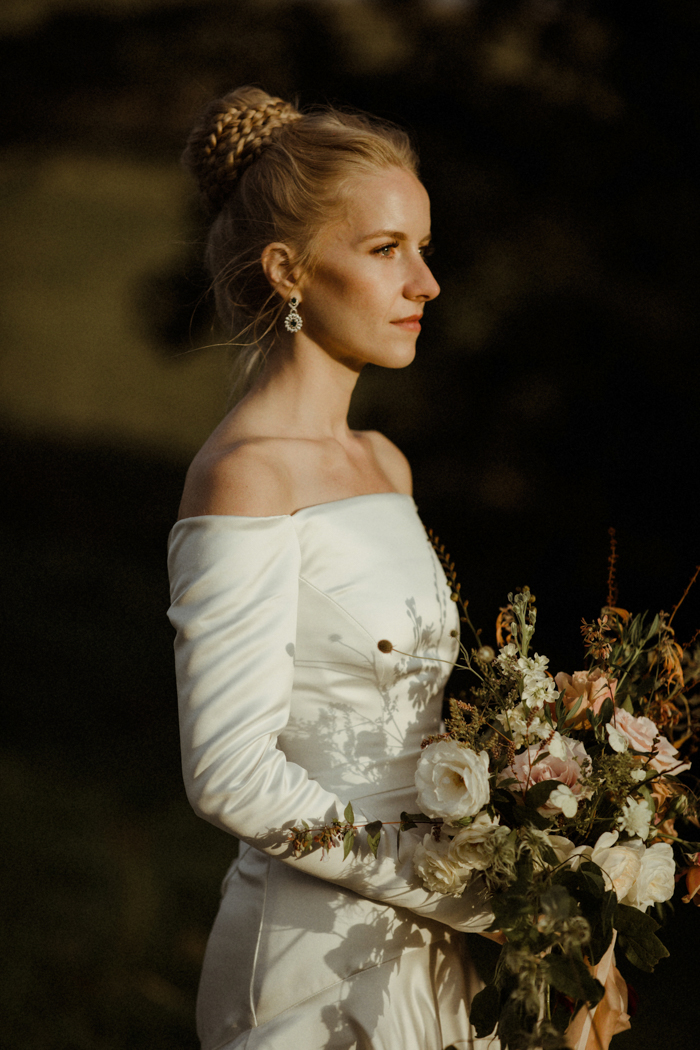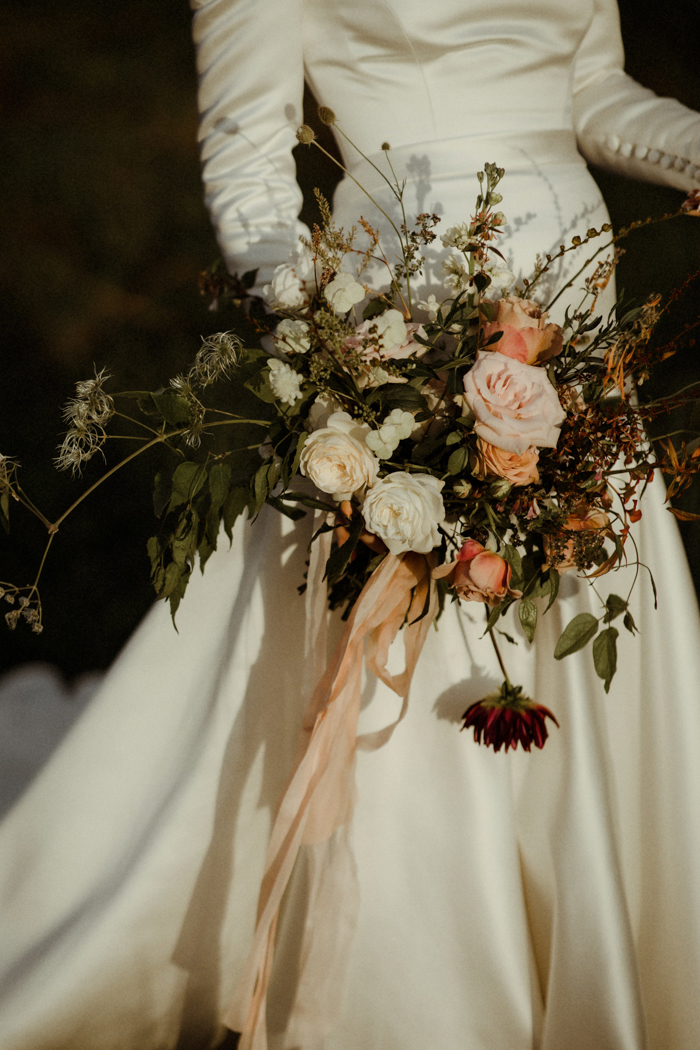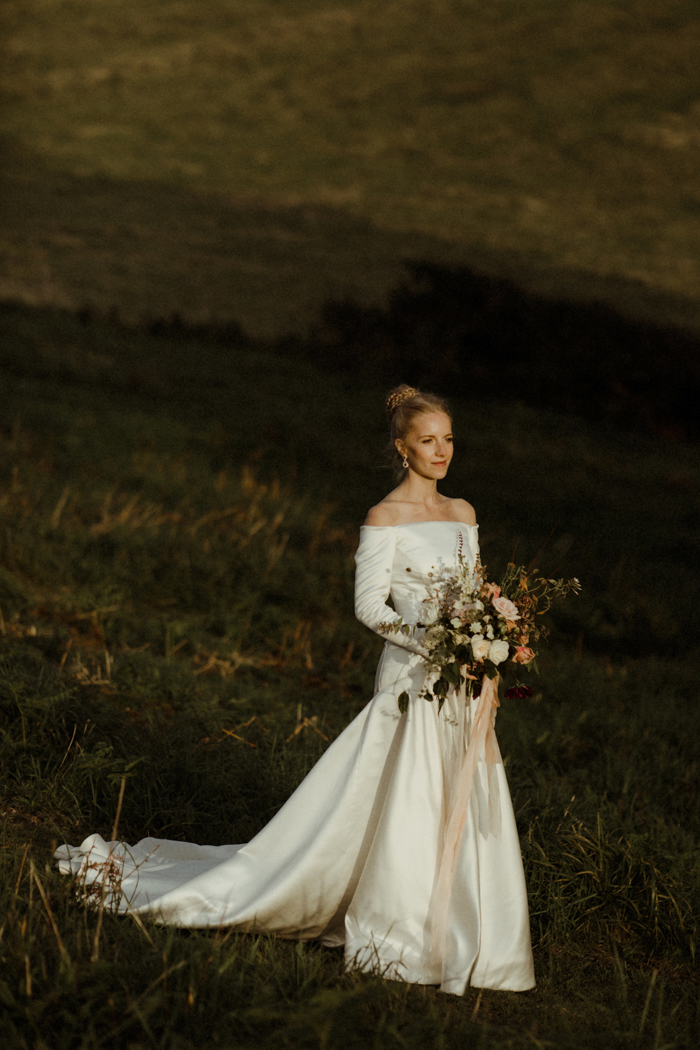 DIY Devonshire Coastline Wedding Details
We DIY'd a lot of things for the wedding, the main thing was the booklets. I did the illustration, and Kit did the graphic design. I also made table numbers—little camping tents with candles in them. We also prepared and designed the chocolate and booze cabinet. We spent weeks hunting on eBay for a cheap vintage piece that we could then fill with labeled bottles, party glitter, chocolate, and booze in an "Alice in Wonderland" style. We were quite careful to pick and choose the DIY bits. There was a lot to organize, even without making everything ourselves.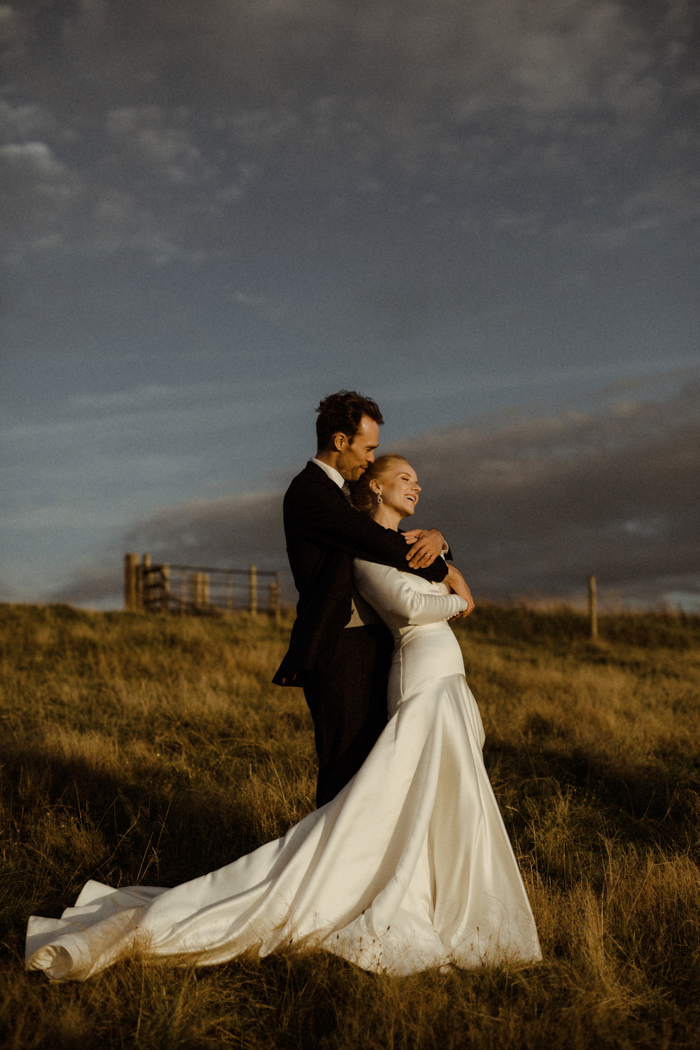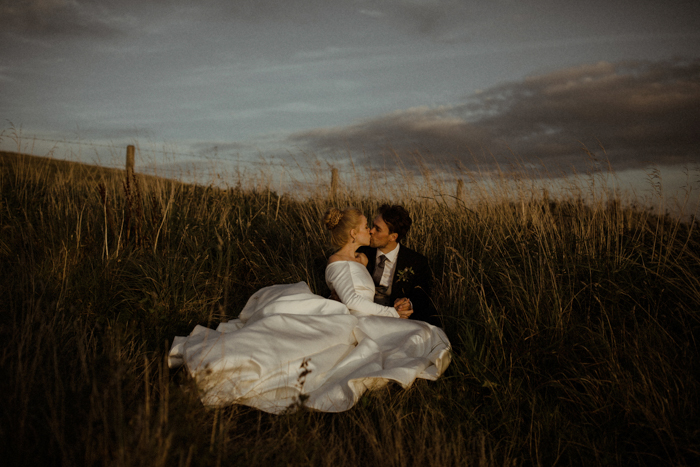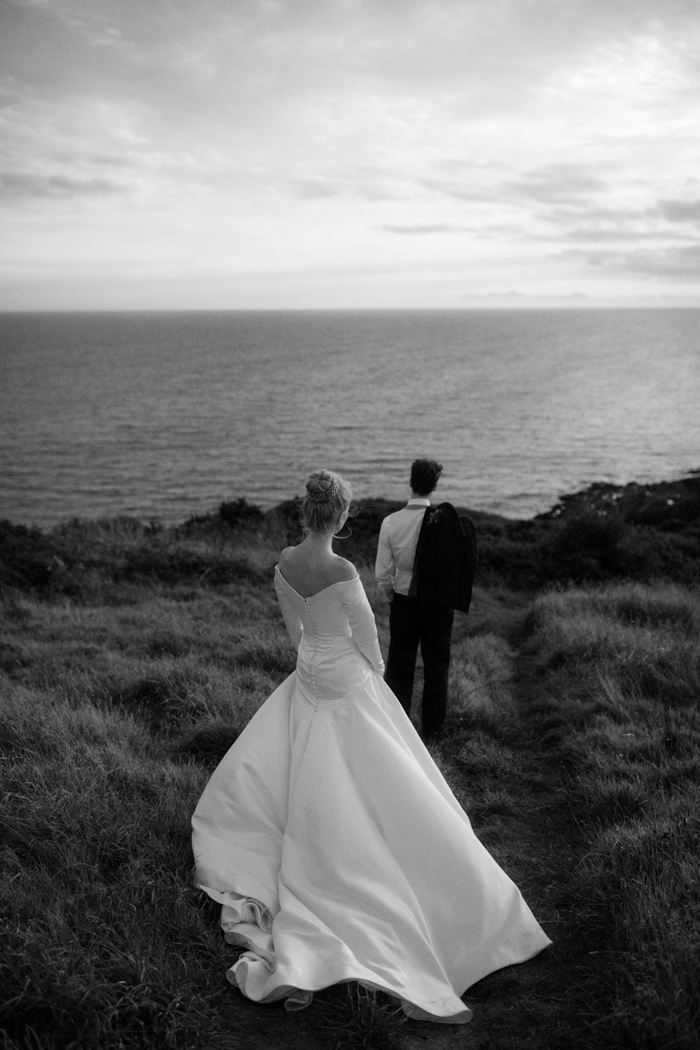 The Bride Gave A Thoughtful And Personalized Gift To The Groom
It was important for me to give him something like an engagement ring. He is amazing at classical guitar so a new guitar was the obvious gift. It's an ageless gift and it's nice to think that its music will continue even after the wedding day is over.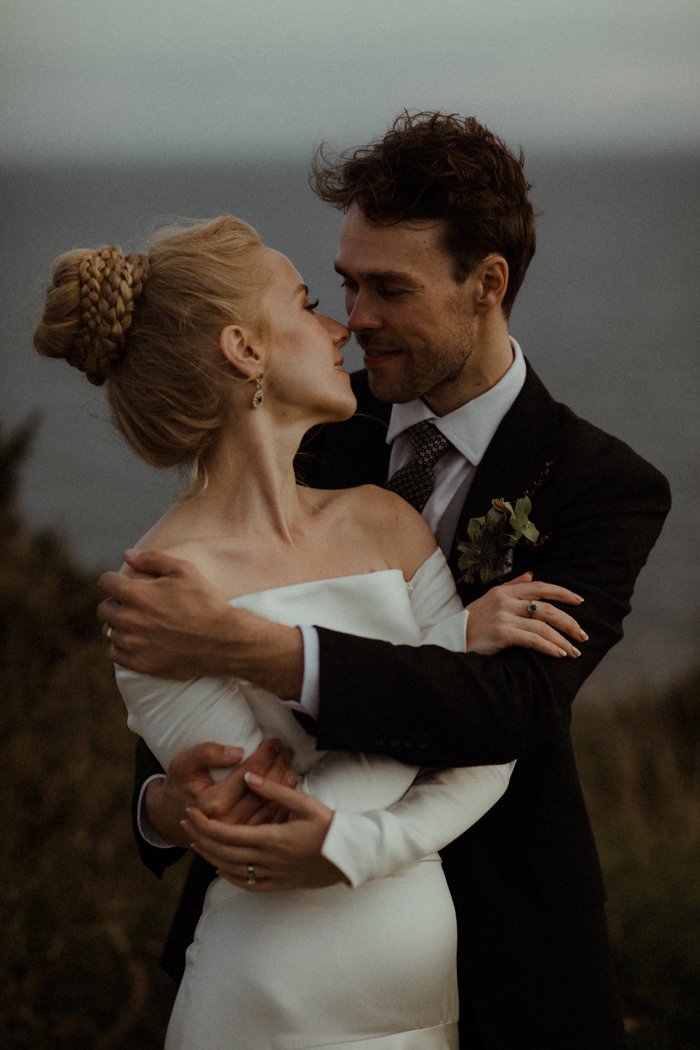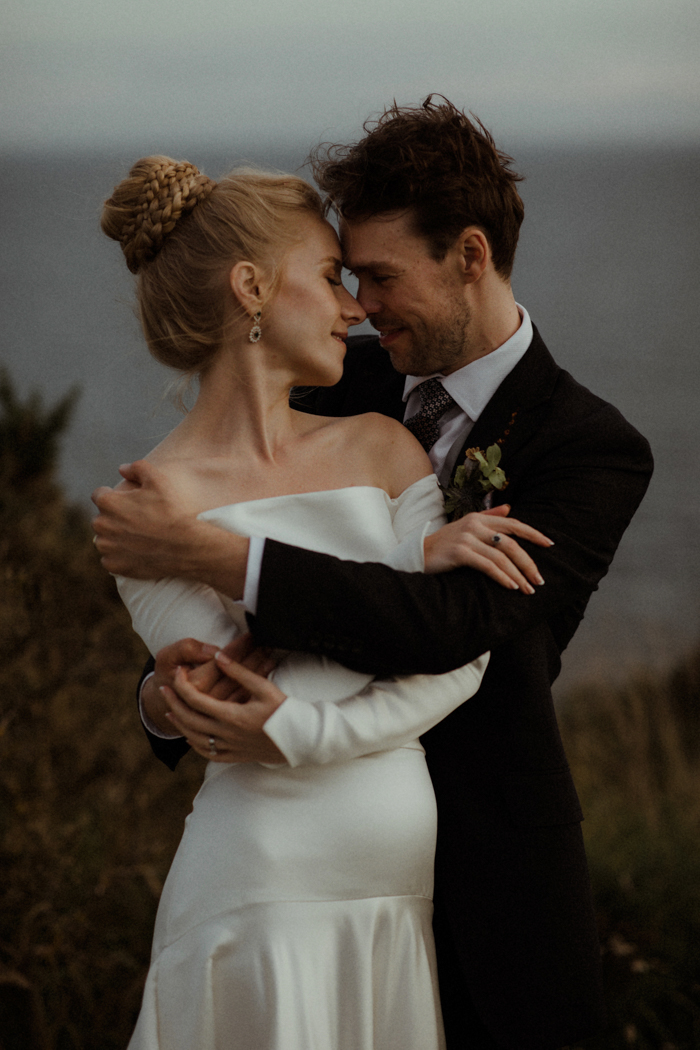 Gourmet Twists On Camp Themed Food
We had delicious plates with a camping theme. We served pick-your-own salads, coal-fired potatoes, and canapes in egg boxes that looked great. Everyone loved opening them to see what was inside. Kit's mum made a beautiful cake with the most amazing flavors of lemon and rosemary that was complete with cupcakes and lollipops on the side. For drinks, we had Aperols in the sun, margaritas at sundown, and elderflower vodka in the evening. Fego's food gave everyone the sense of community we'd all been missing for years.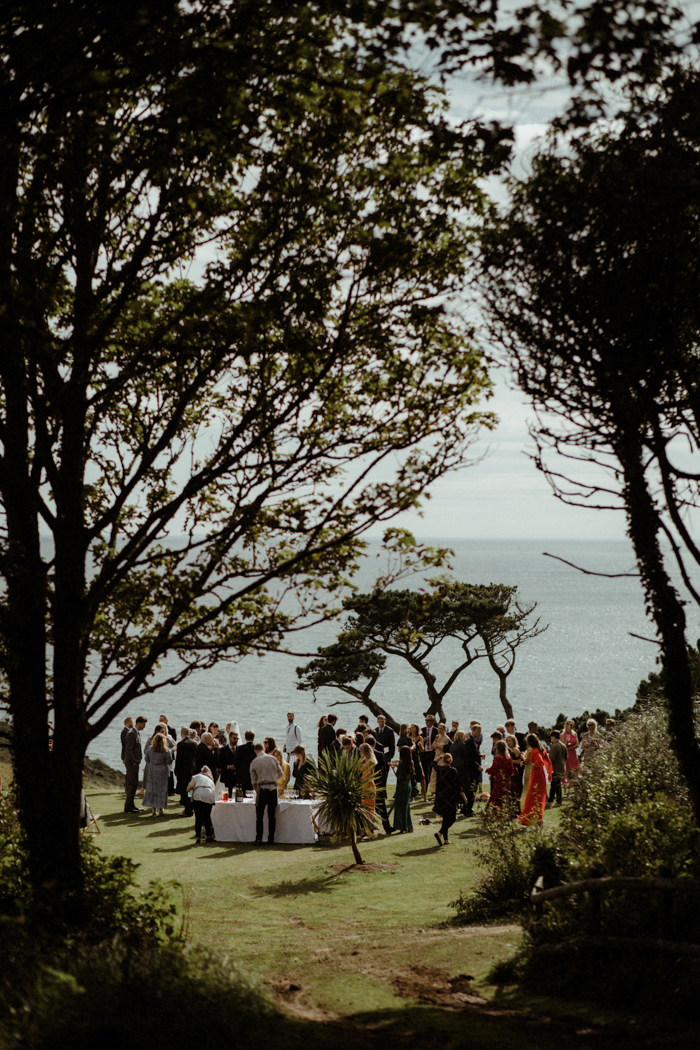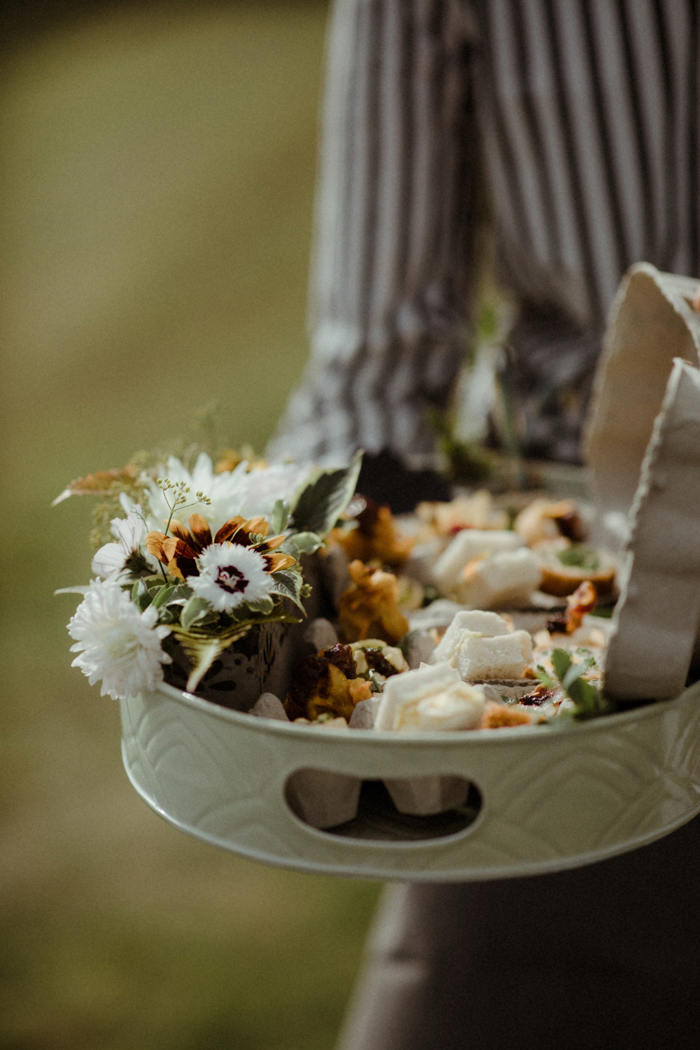 Working With Olivia & Dan Was Comfortable And Easy
Working with Olivia & Dan was amazing. Apart from being incredible creatives who produced the most stunning photos, they were wonderful to have around on the day—it was like hanging with friends. We were so touched by their dedication to our day and before the wedding, they even scouted the locations for photos. Apart from the photography, they were amazing at giving general advice. I'm now hunting for party excuses to have them come photograph again.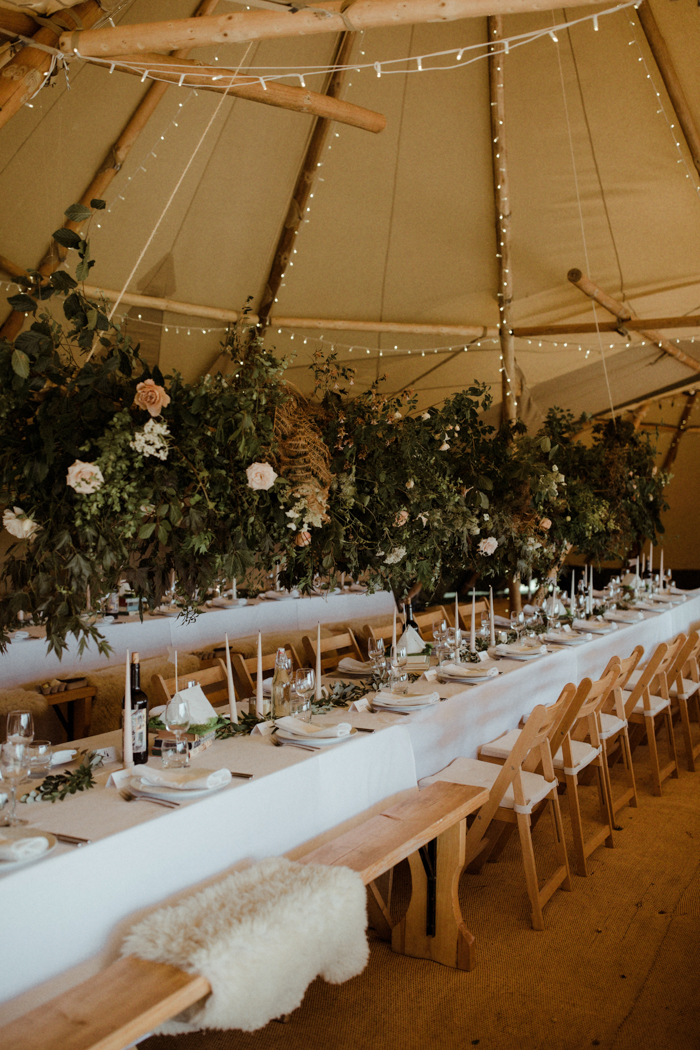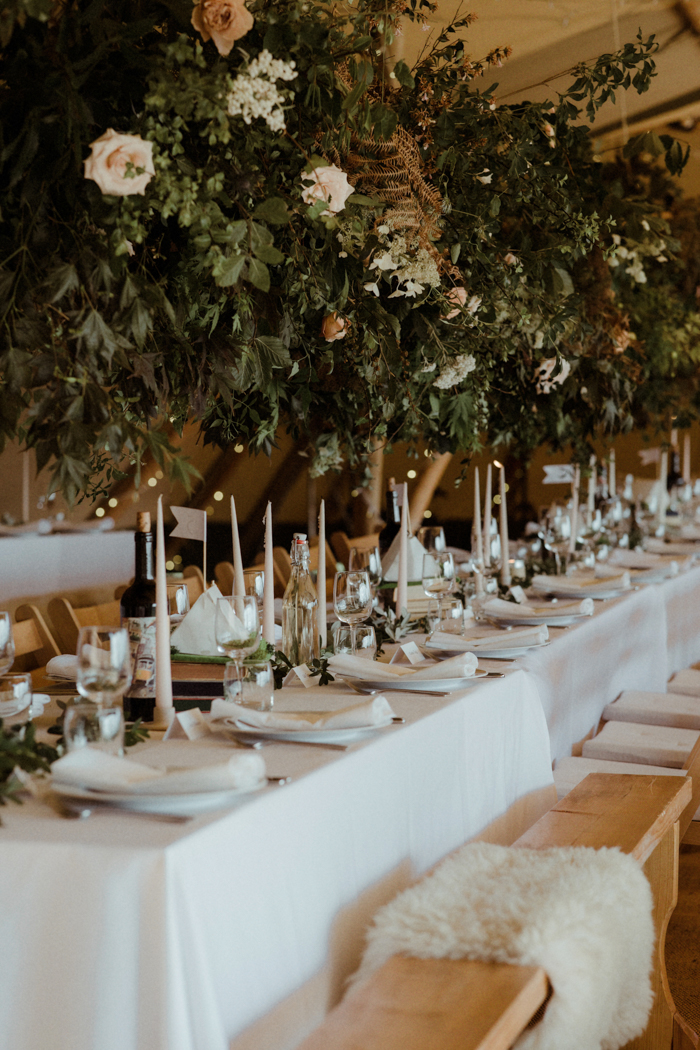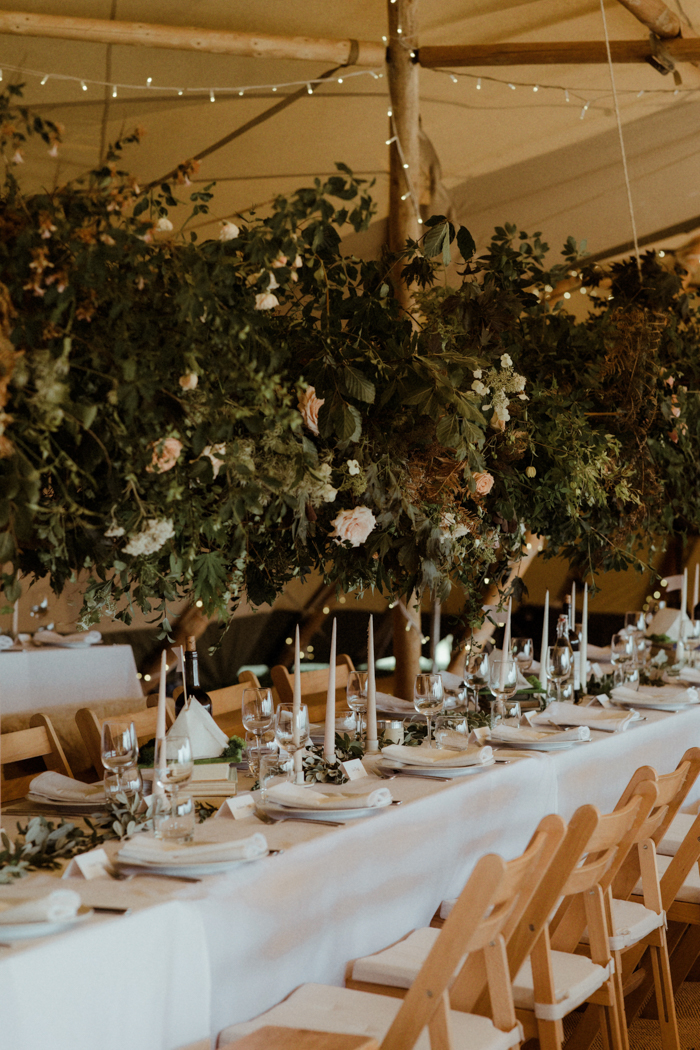 Wedding Vendors Who Became Family
I will forever be grateful for the relationships that we built with our vendors. Sam and the Wild Tipi crew became like family across the two years our wedding was getting postponed. On the day, she knew exactly how to turn the location into something out of "Alice and Wonderland". Naomi, my makeup artist, gave me the confidence to walk down the aisle. Liam at Soby Films was our amazing videographer. Like Olivia & Dan, he was a master at his art and complemented their style perfectly. He was also so nice to have around.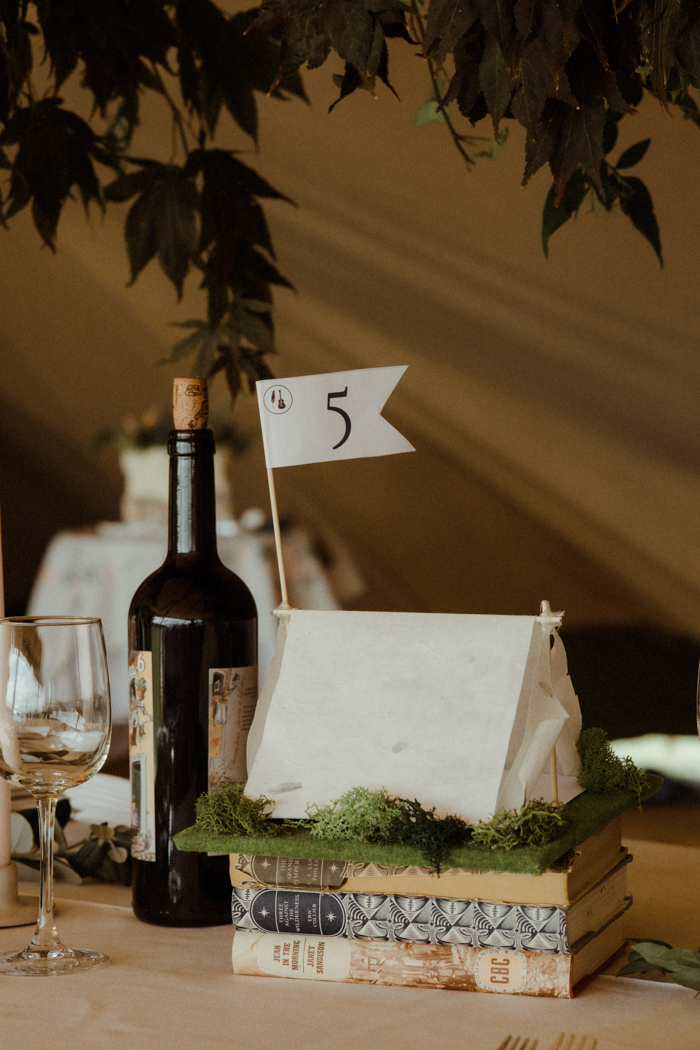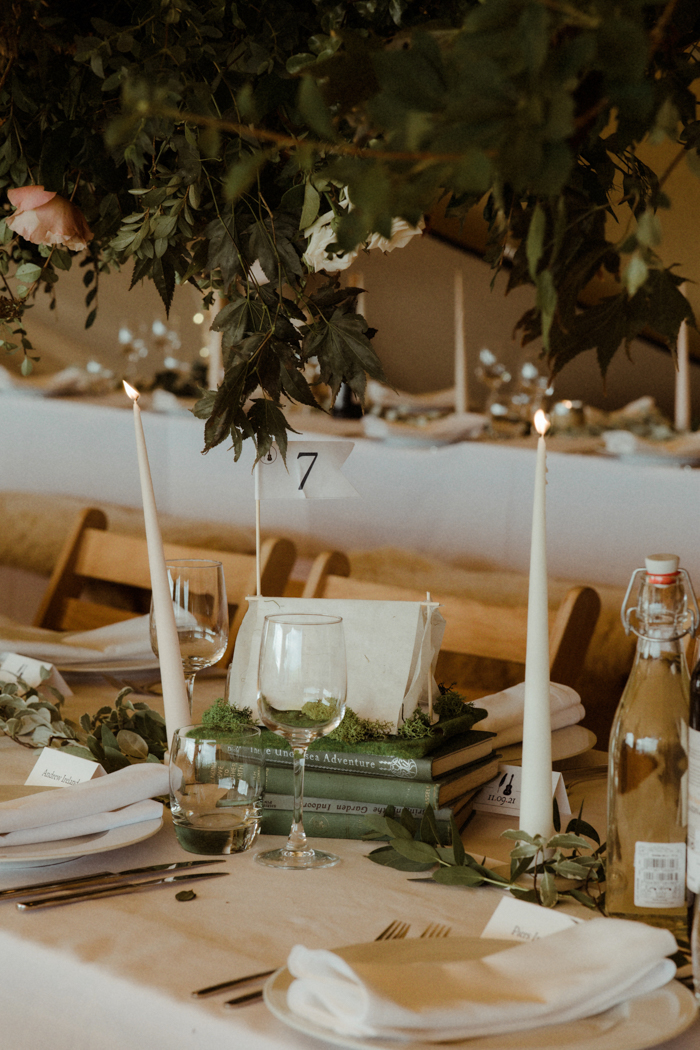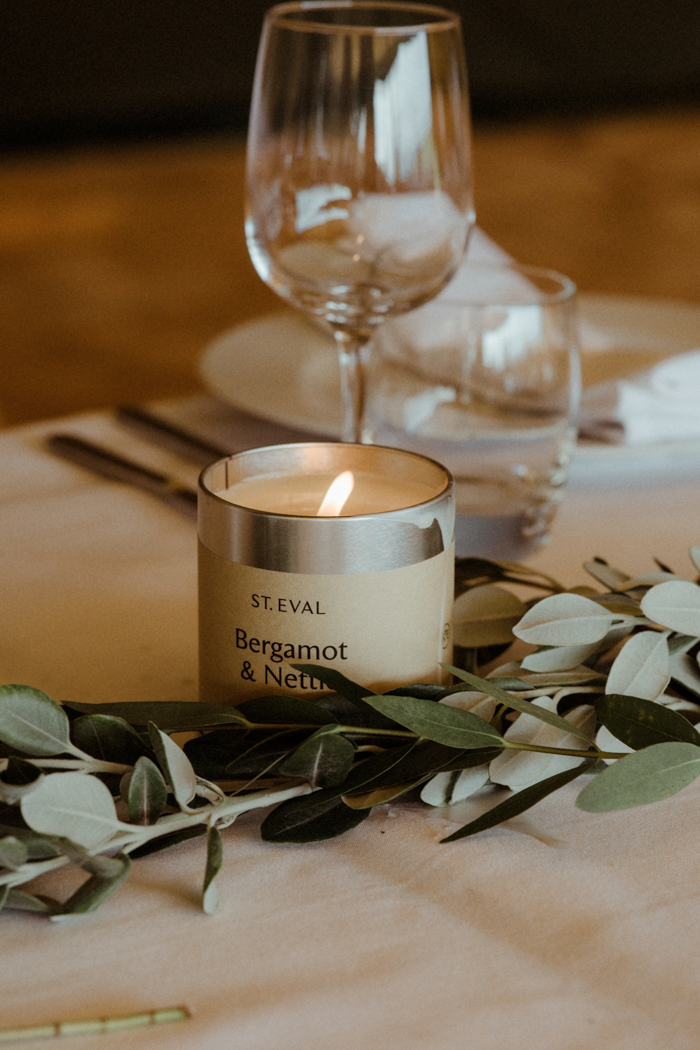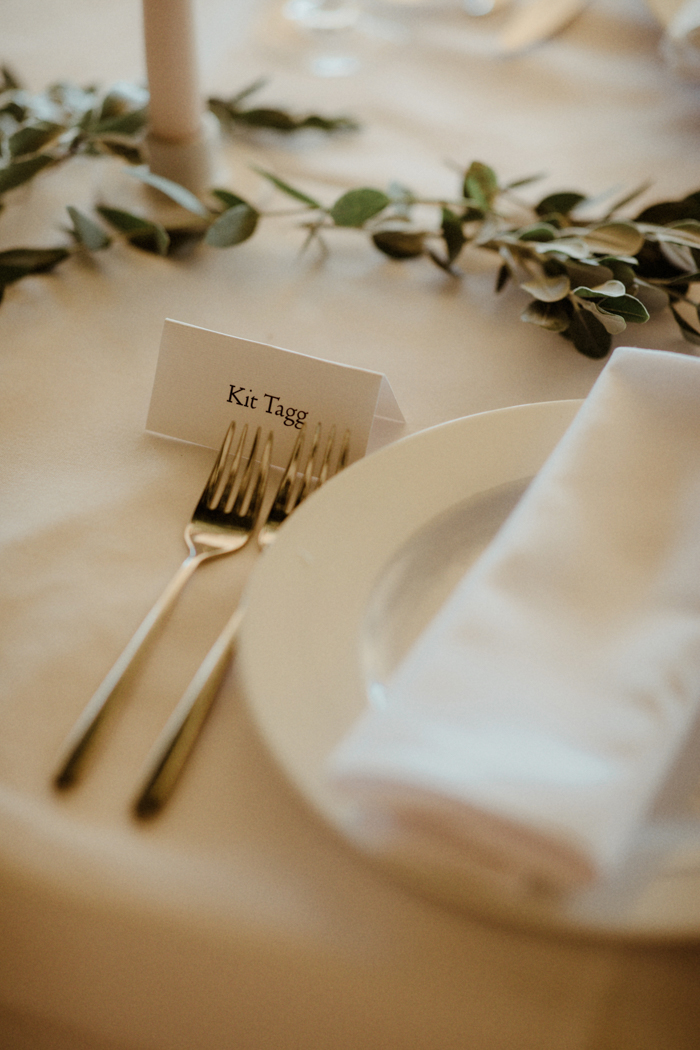 Advice From The Bride: Choose Traditions That Feel Right
Our advice when it comes to wedding planning is to be ruthless. Pick plans and traditions that resonate with you. Equally, don't be afraid to lean into traditions sometimes, the wheel doesn't need to be reinvented. For example, we did away with invites and had booklets instead. We had ushers and bridesmaids, but our dads, mums, and best friends did the speeches. The church was traditional—the vows worked for us, saying the same vows that our parents and grandparents had said before us. We added musicians and friends to the ceremony to personalize it. Finally, find a moment together. You won't get this day again.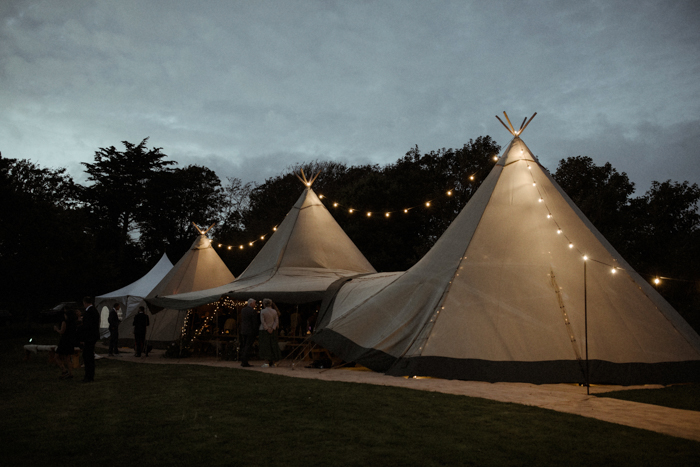 Congratulations to Imogen and Kit on their romantic Devonshire coastline wedding! And big thanks to Olivia & Dan for capturing this beautiful day and sharing it with us. To see more of their talent, check out their profile in our directory of top notch photographers from around the world.
Even the most organized weddings can have a few bumps on the road. To help you with any hiccups along the way, check out our wedding planning and budget guides to make your journey to your big day as smooth and stress free as possible!