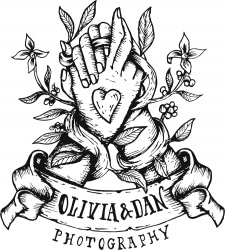 Best Wedding Photographers in London, UK
Olivia & Dan Photography
About
MEMBER SINCE 2018
Hello! We are London-based wedding photographers Olivia & Dan.
London is home, but we love to travel. Our most recent adventure was an incredible trip to Vietnam.
Olivia is half Italian, and we got married last year in the wild mountainous region of the country where her family are from.
Dan has lived in New Zealand, and used to have dreads down to his waist. He cut them off after 8 years for charity.
He is also a classically trained guitarist, and has been in a band or two.
We are huge film buffs. Olivia is a sucker for foreign art house cinema, Dan is more into his sci-fi. You will notice cinematic influences in our style.
Having both separately practiced photography for many years, it was our love for it that brought us together for the first time in 2014. We've always had a strong fascination with people, the connection between them and their stories, and wedding photography became a way for us to express that. Fast forward to today and we are married and working together photographing weddings, elopements and couples all around the UK and abroad.
We believe the most magical thing about photography is its ability to capture and tell a story, so you can really feel what you're looking at. It's this philosophy that informs the basis of our authentic, story-telling approach.
We are driven by raw emotions, honest moments, and the little sentimental things, like the reason you've chosen to get married or elope in a particular place. Perhaps it's a nostalgic hangout, or maybe it's the spot where you first realised you were in love. Ultimately we want to get to know you as much as possible so we can capture your true connection as a couple, and the unique spirit of your story.
Take a look around, and if you feel like you resonate with us, and the work we create then we'd love to hear from you!
Why couples love Olivia & Dan Photography
Request Information
Thank you for your submission. We will be in touch soon!
X

Email Sent.