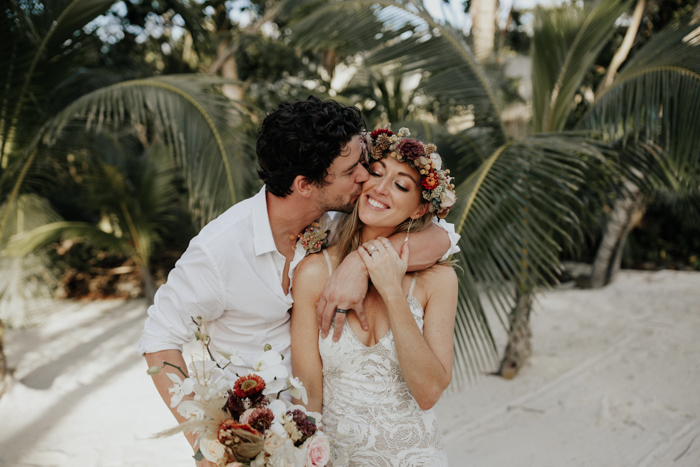 This audacious couple wanted a stress-free day full of adventure and love. That's exactly what they got. After first attempting the conventional wedding route, this couple quickly decided to prioritize their happiness—trading traditions for a spiritual, destination elopement. With the help of wedding designers Mexico Explorer and Events Weddings Mexico, Lindsay and Scott created a free-spirited ceremony in a mystical Cenote
Letting the lush jungle scenery speak for itself, most of the decor elements focused on enhancing the beachy reception space. Neutral floral arrangements by Vanessa Jaimes along with the palm tree draped twinkle lights made this intimate celebration anything but boring.
Ceremony photographer That Moment Photo and reception photographer Andre Gouin teamed up to capture every element of this intimate and mystical wedding. From the trek through the jungle to the beachfront reception, these images will have adventurous couples packing their bags and taking their nuptials on the road.
More From Planner Michelle Acosta On This Cenote Wedding
Lindsay and Scott are an intrepid couple that wanted an intimate, mystical, and unique experience from beginning to end. They wanted live music, dancing, drinking, eating, and lots of smiles.
For their ceremony, they chose a private cenote because it was out of the ordinary, in the middle of the jungle, and without any phone signal. It was an unforgettable and powerful experience—especially the Mayan ritual that connected their souls.
The Couple:
Lindsay and Scott
The Wedding:
Tulum, Quintana Roo, Mexico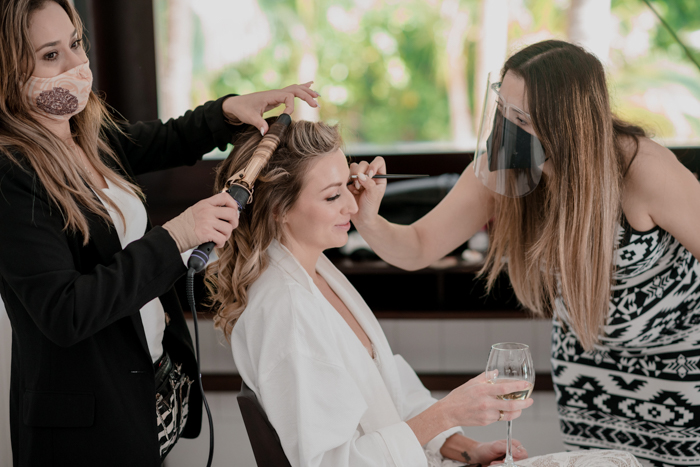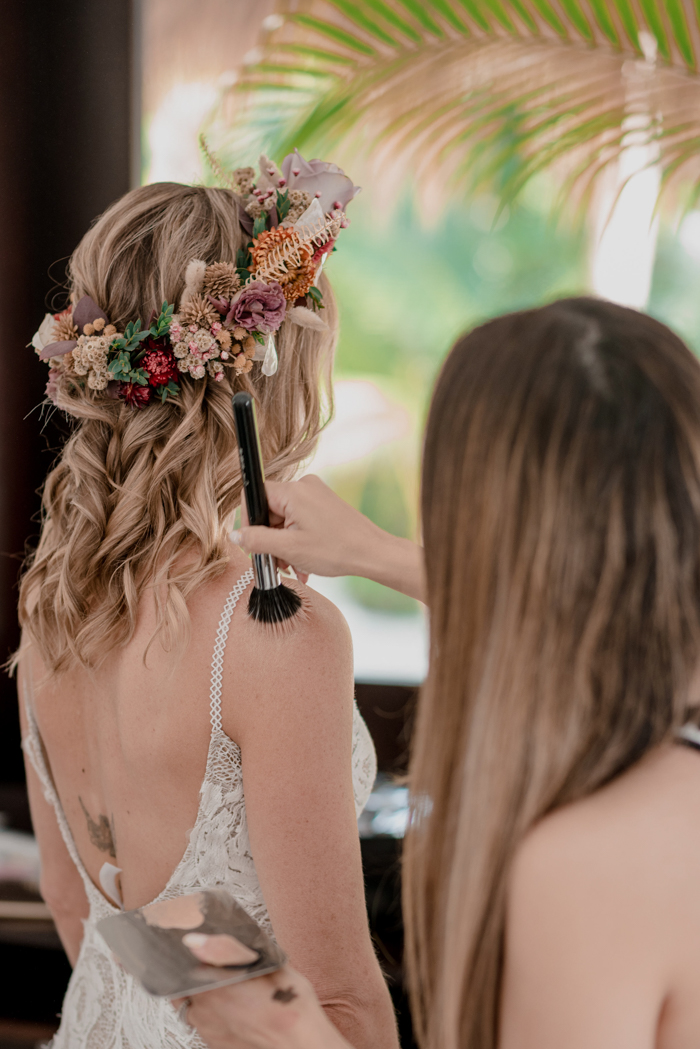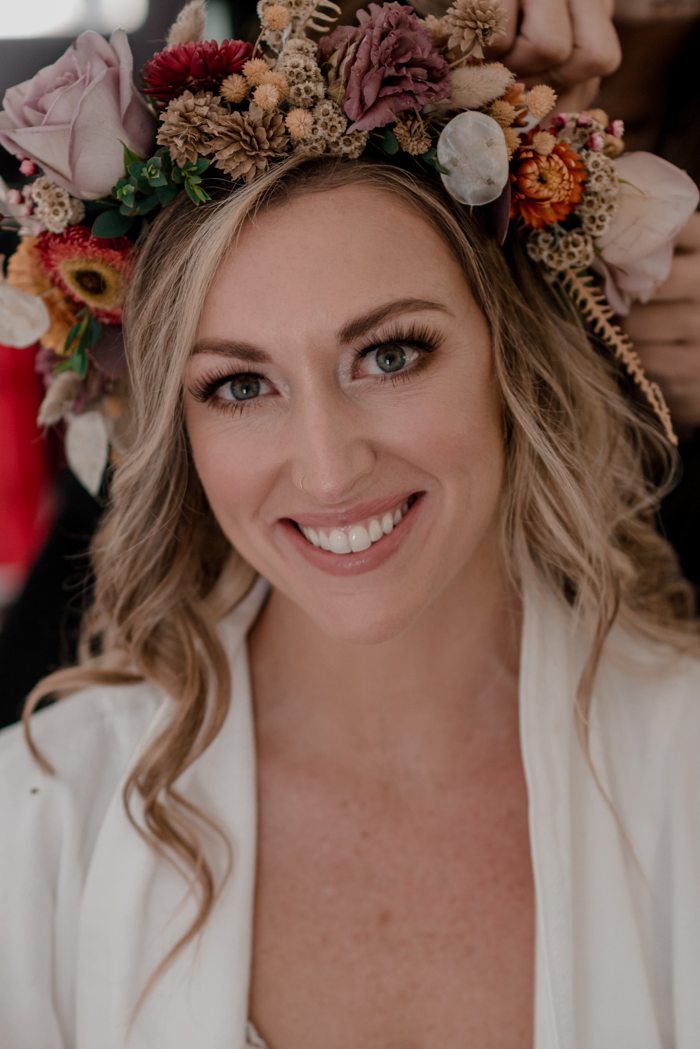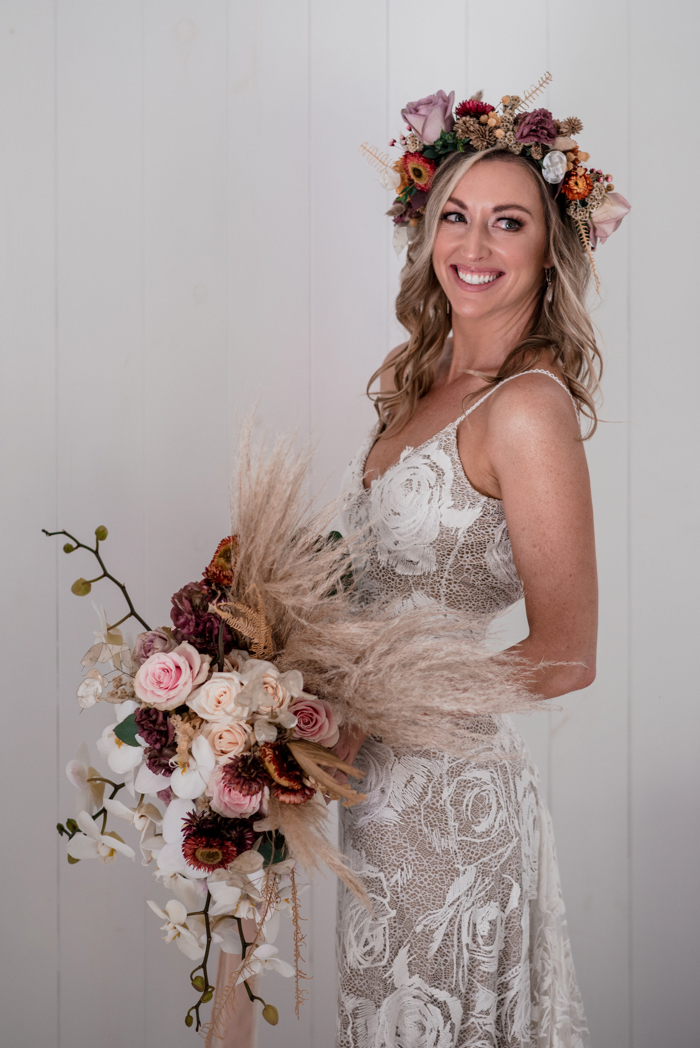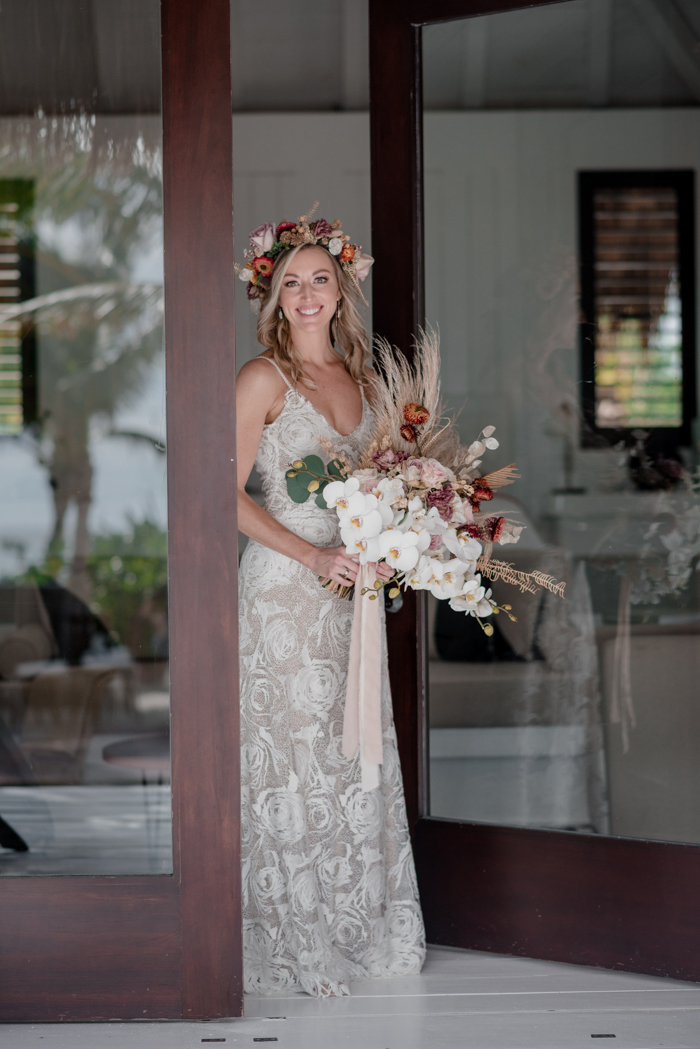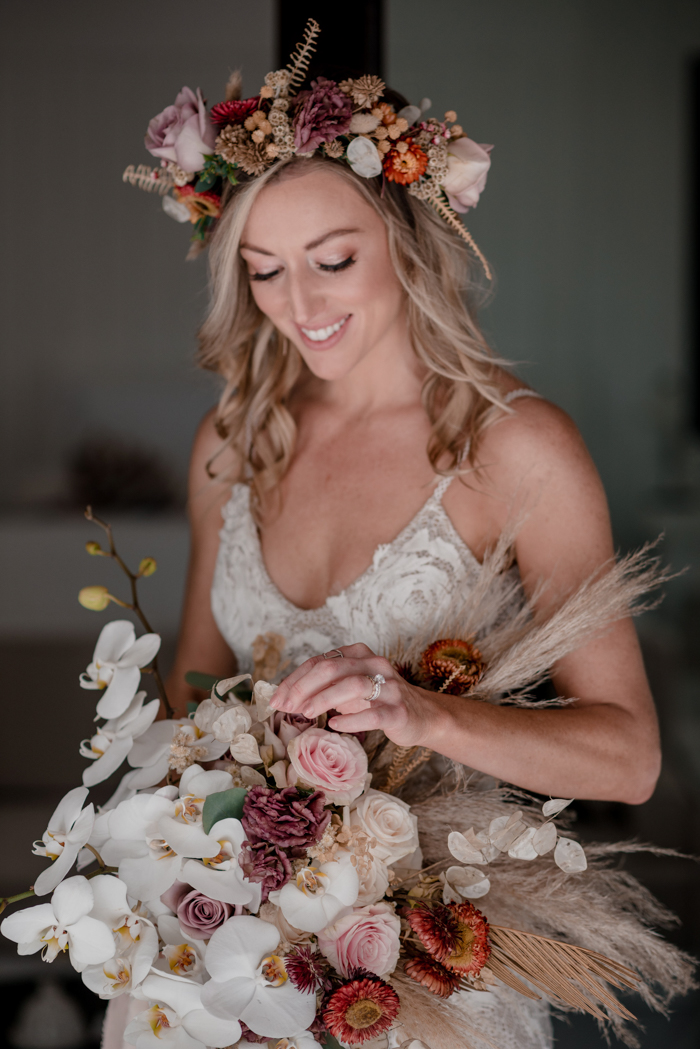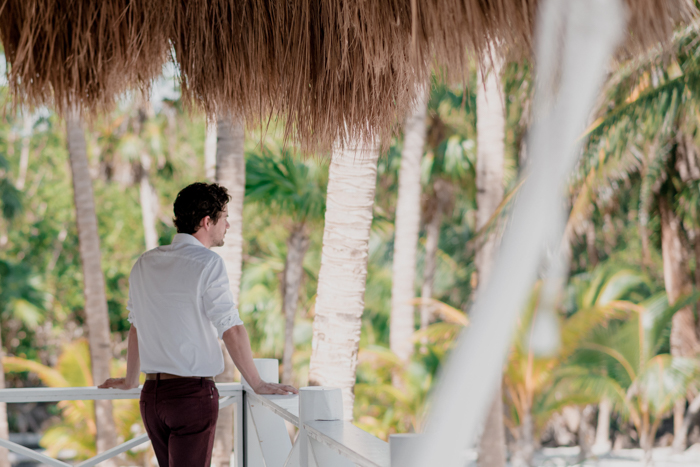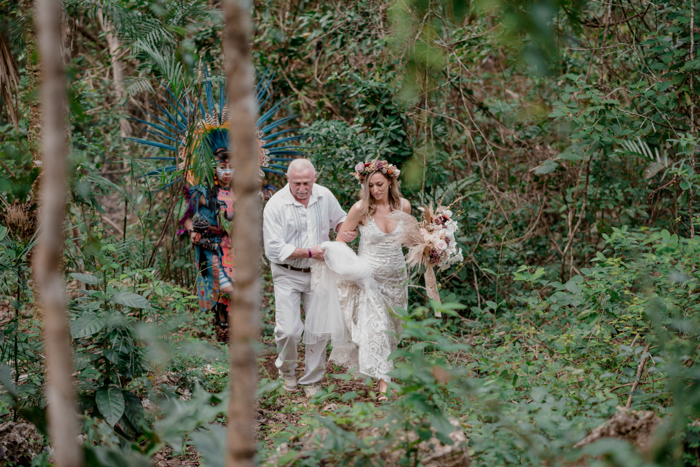 How Loved Ones Involvement Changes Everything
My dad flew all the way to Mexico to be a part of our day. He walked me through the jungle— down some tricky, wooden steps—to meet my husband in a Cenote. That meant the whole world to me.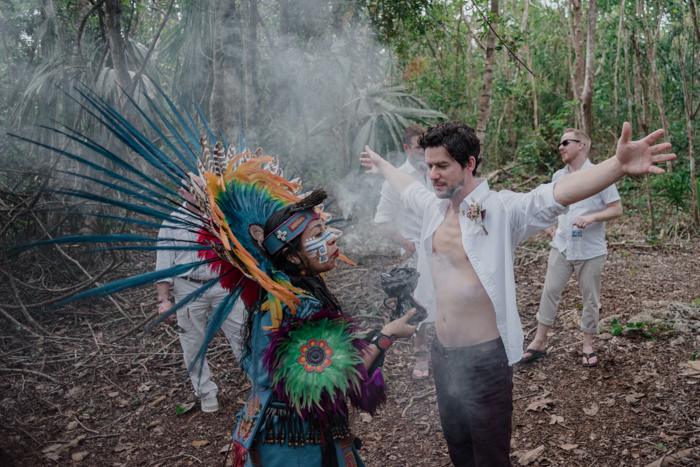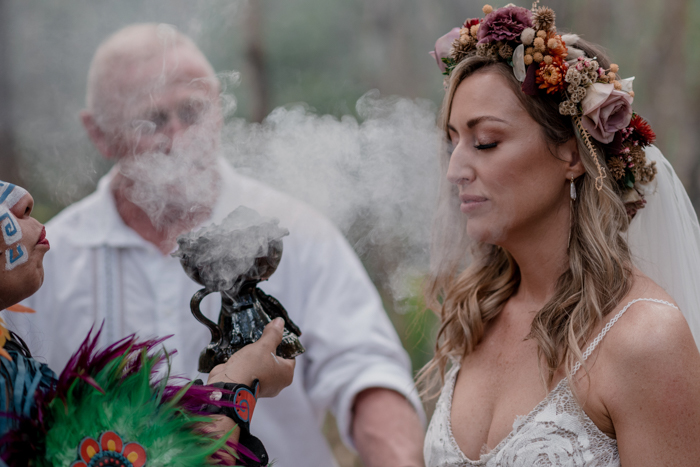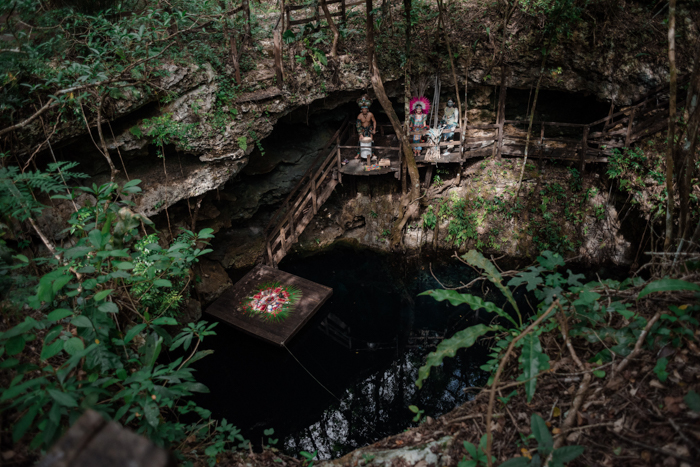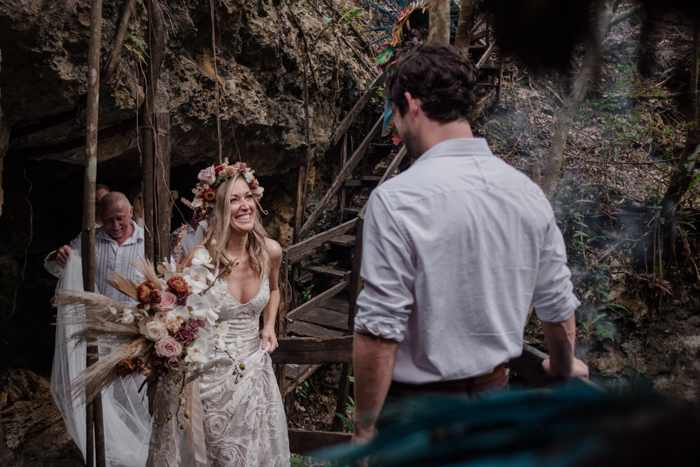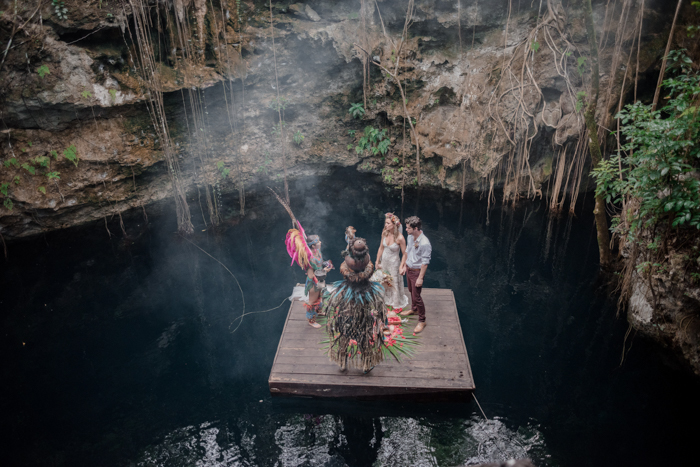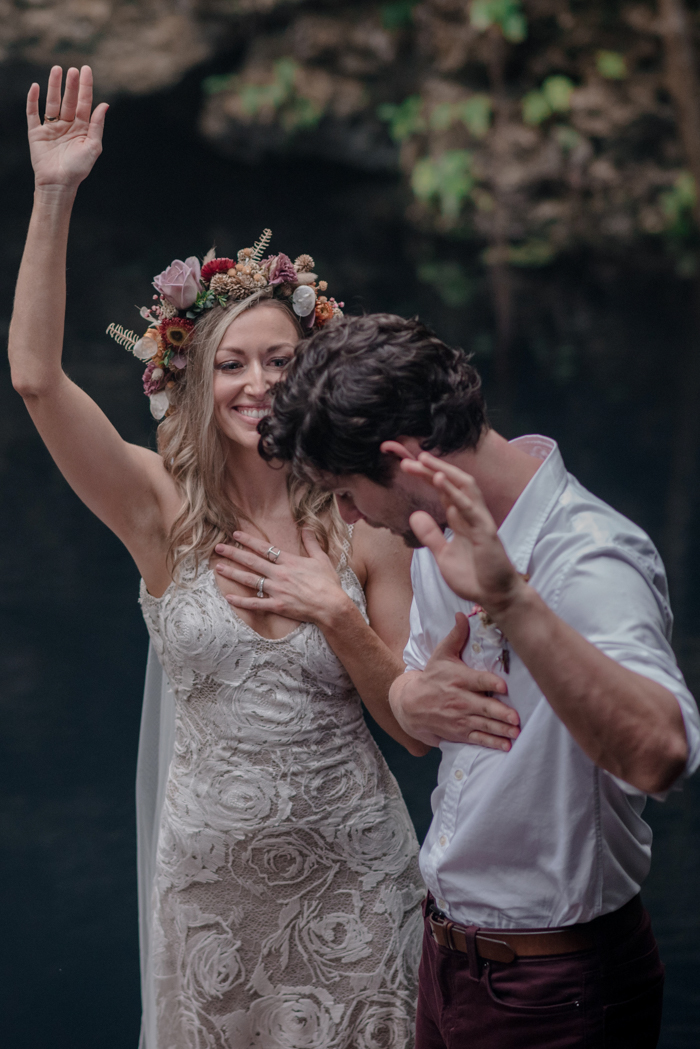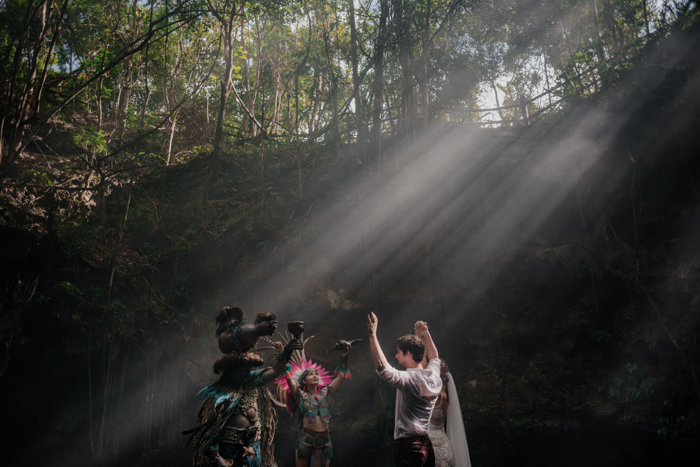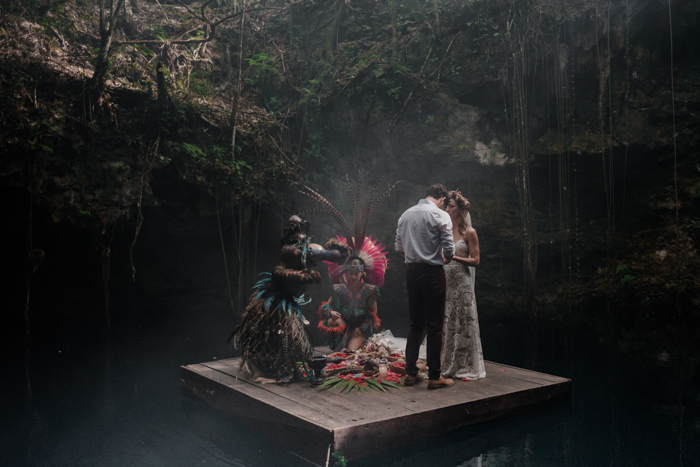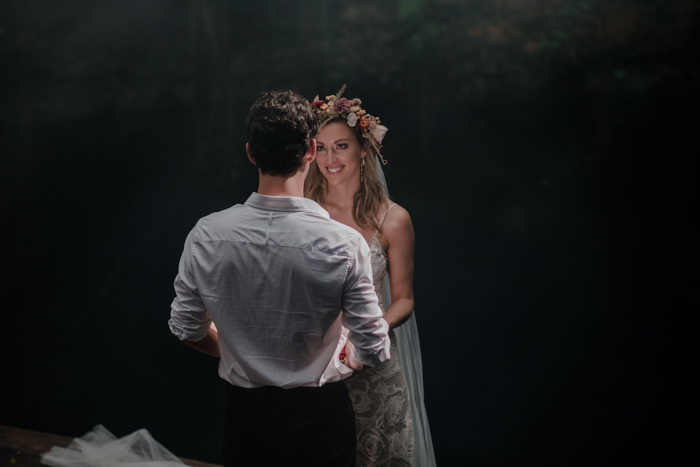 Prioritize You During The Wedding Planning Process
My advice would be to do what's best for you and your partner. We attempted to go the traditional route but we're very easily overwhelmed by everyone else's happiness and expectations. So, we stuck to what we knew would work best for us and built our dream wedding from that. I did not feel stressed, overwhelmed or obligated to do anything but be the bride. That felt very freeing.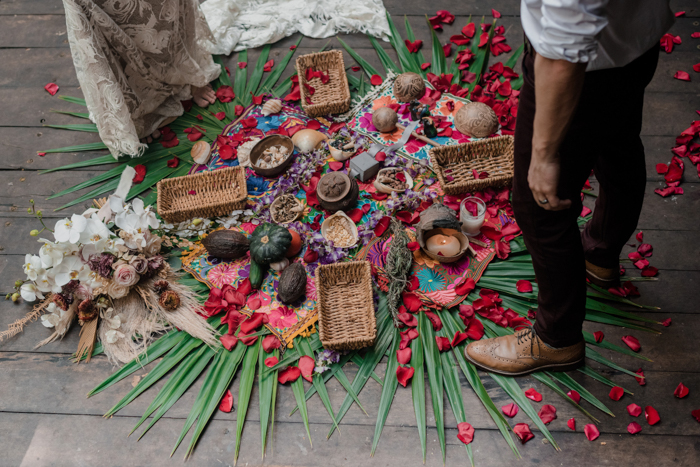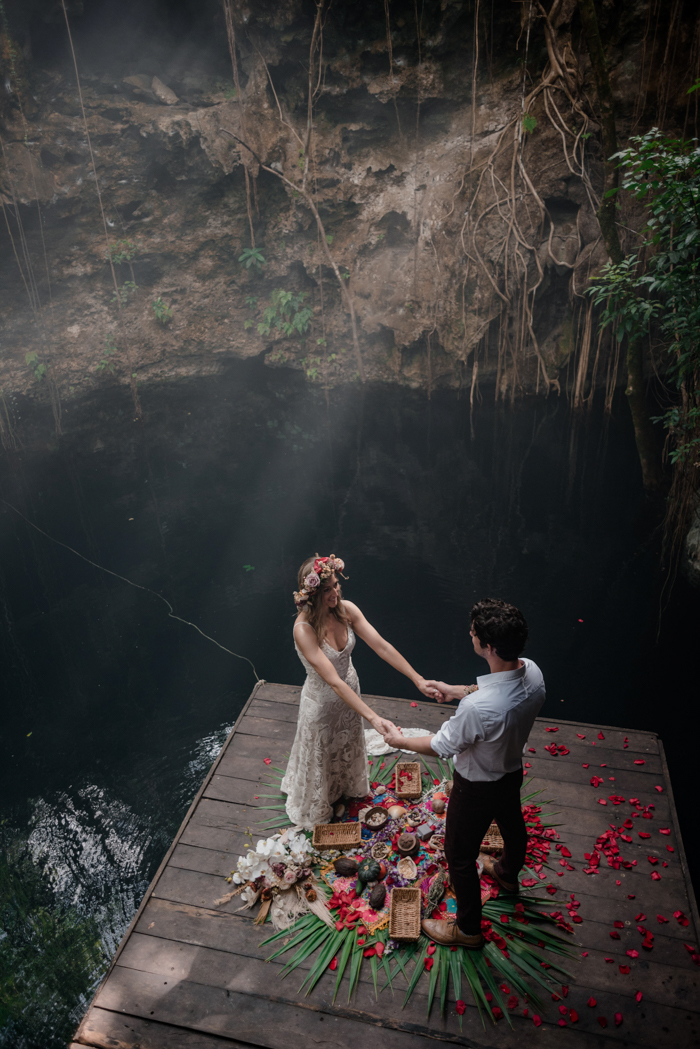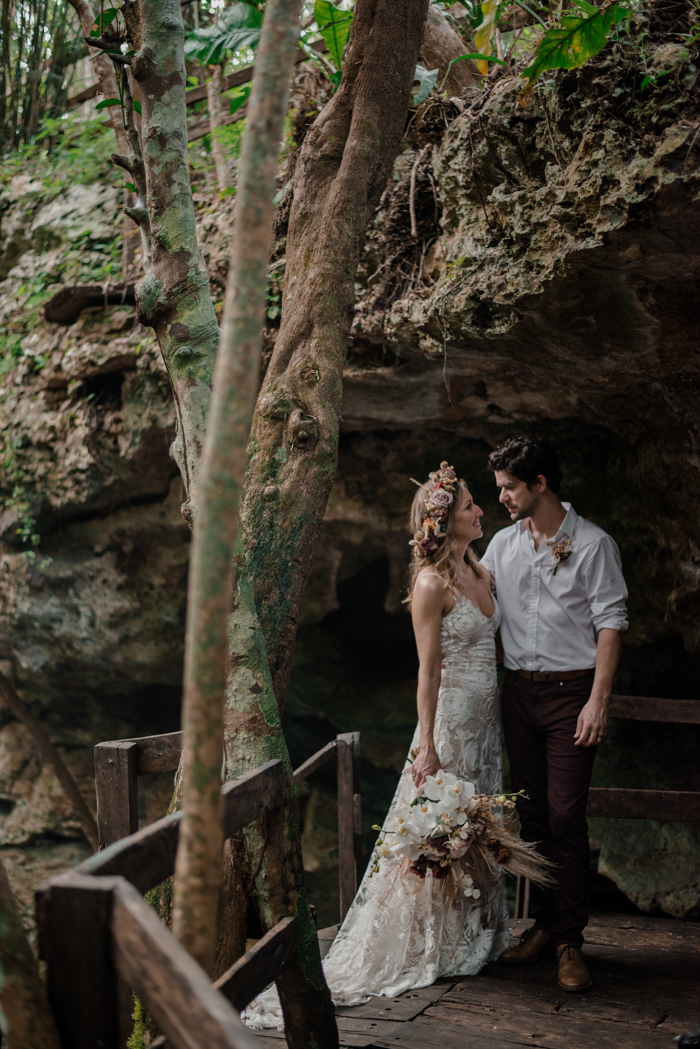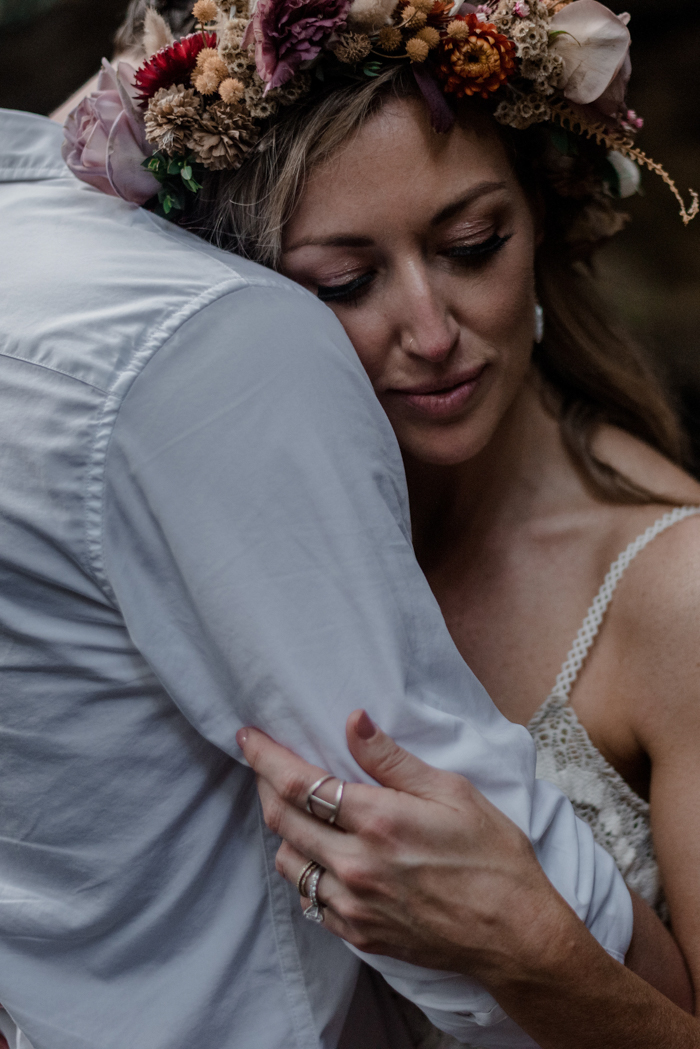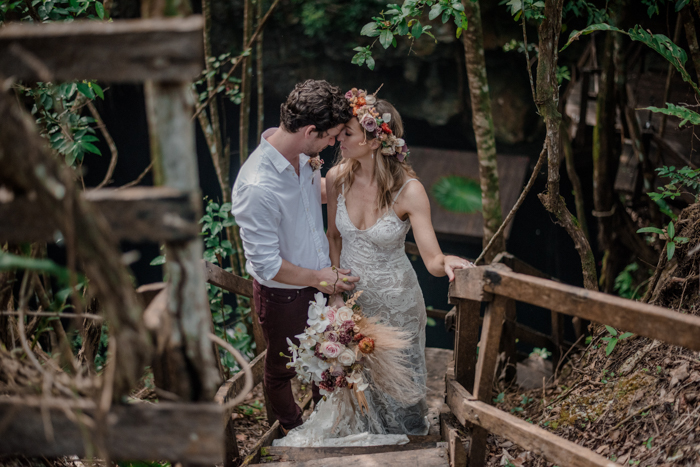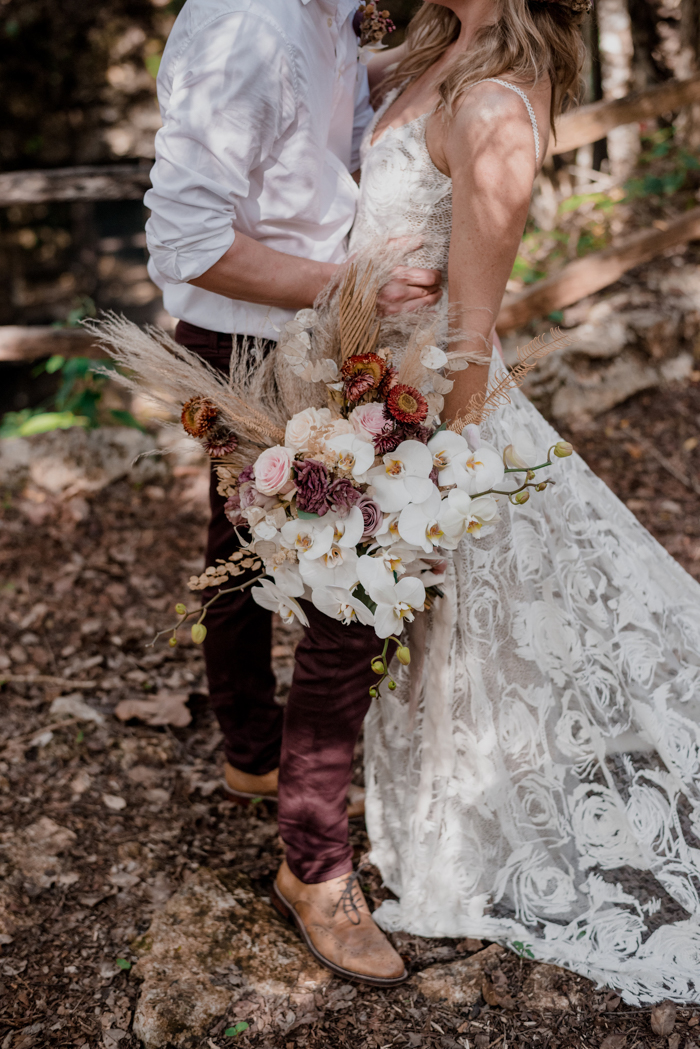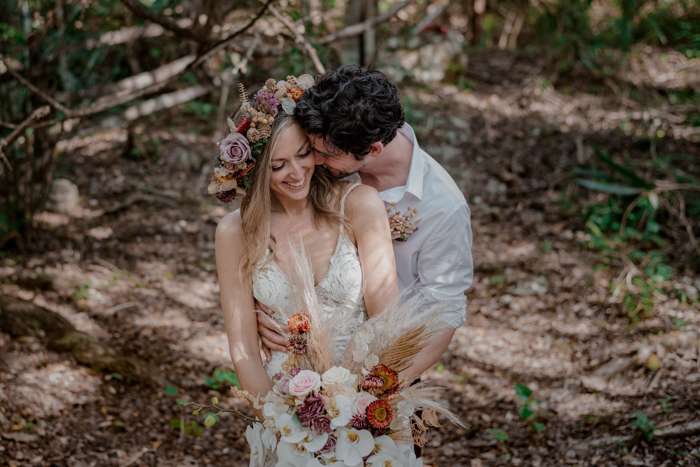 Small Wedding Without Sacrificing Decor
Our dinner was something special. We had the most stunning floral arrangement and candle lit dinner. One thing that really stood out to me was that our two best friends stood and gave speeches that told stories about us individually as well as our commitment to one another. That wasn't something we had asked anyone to do, so it really meant a lot to us.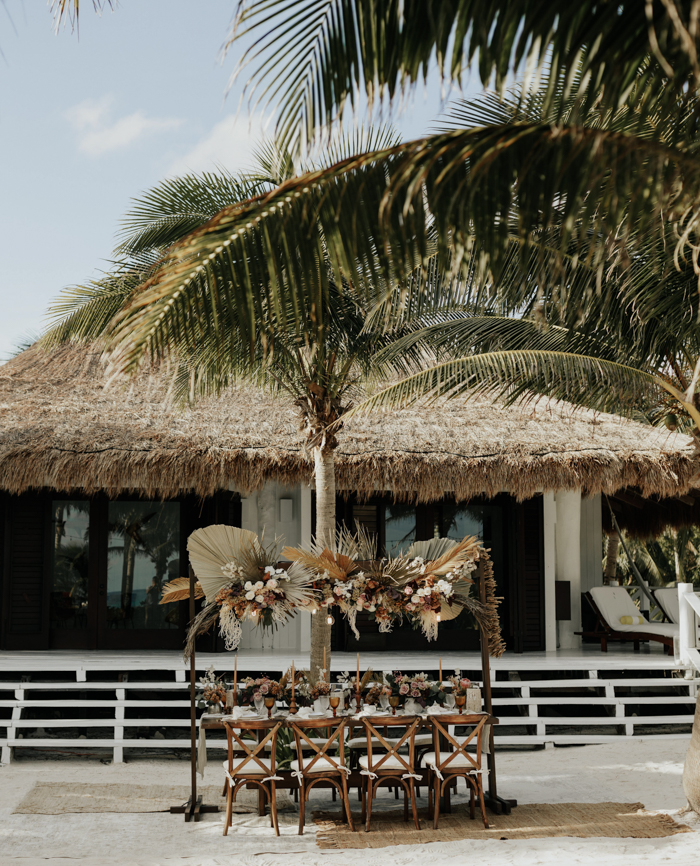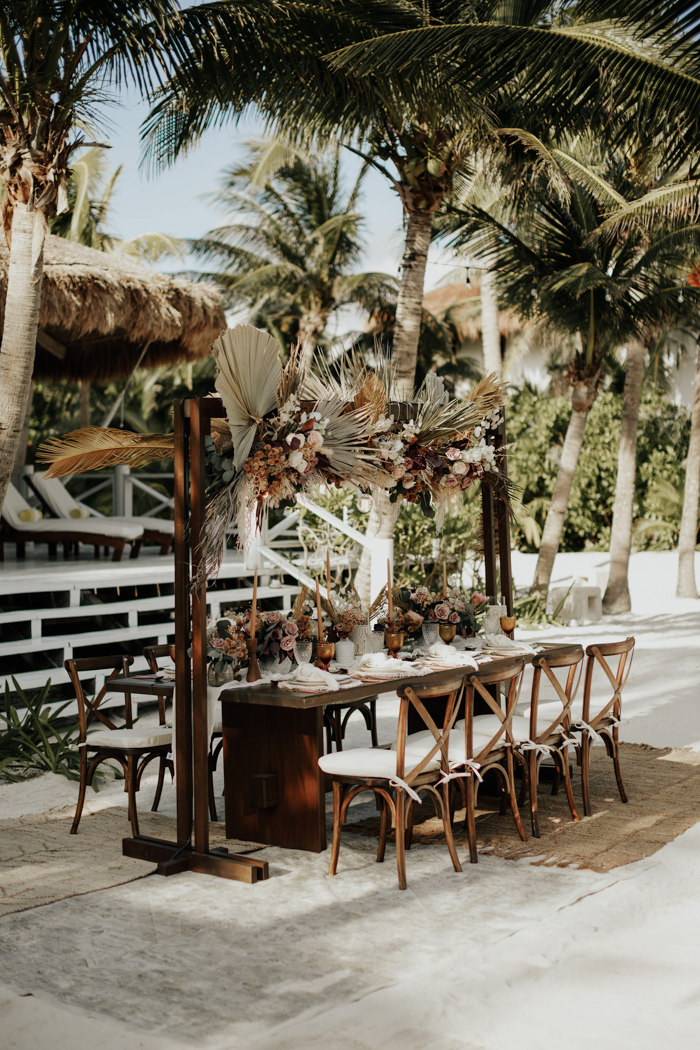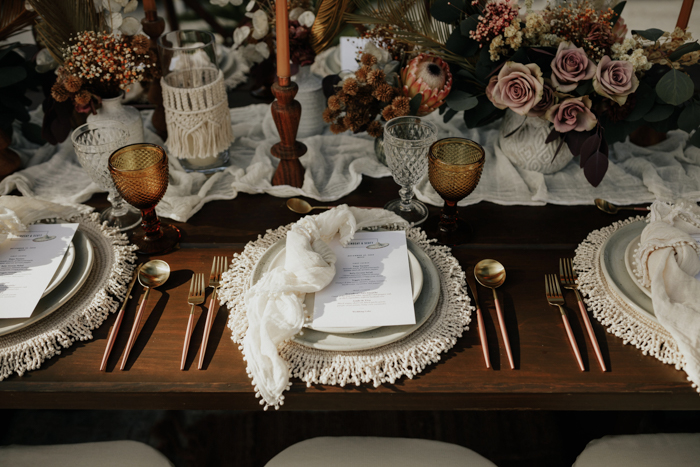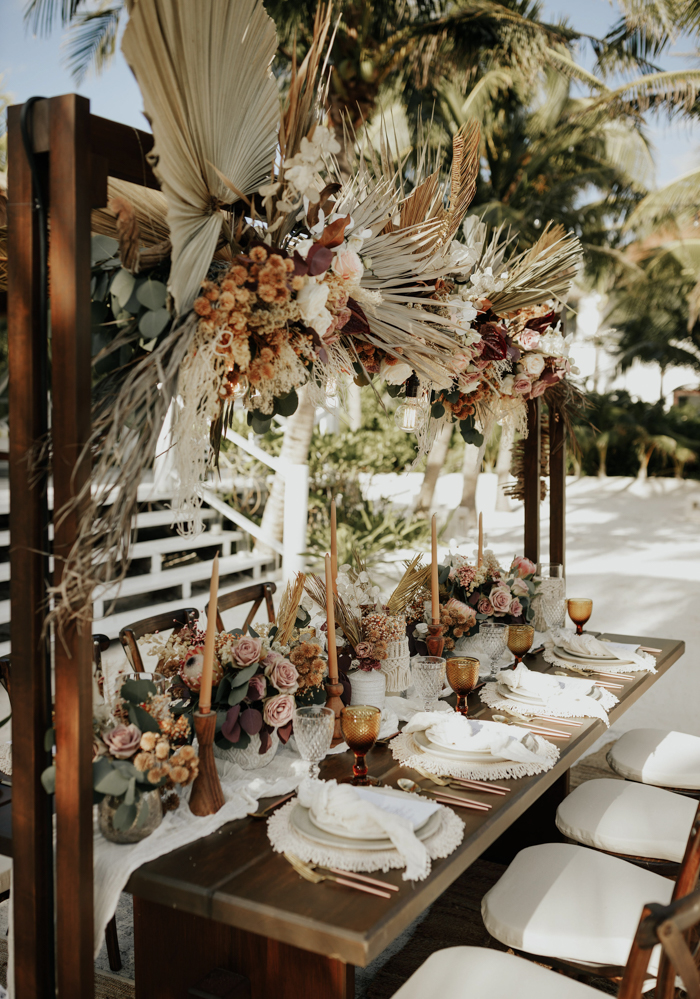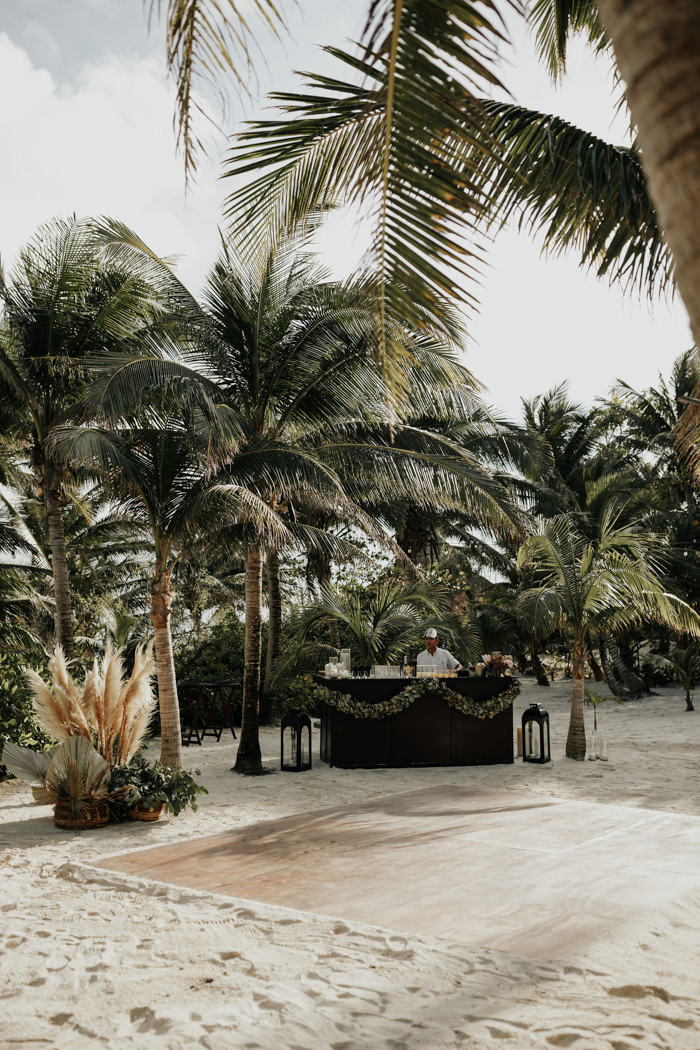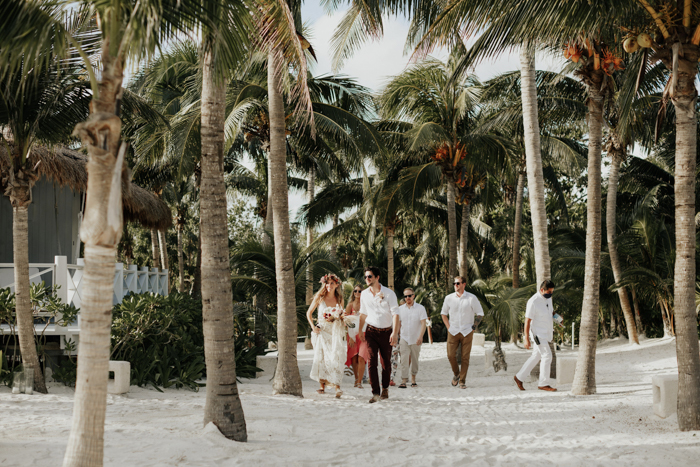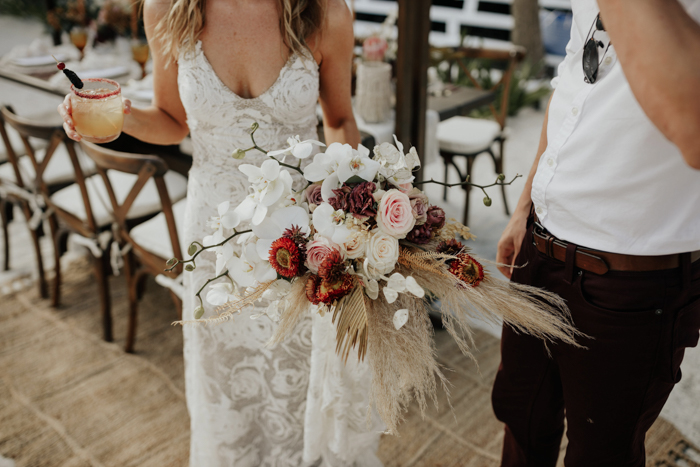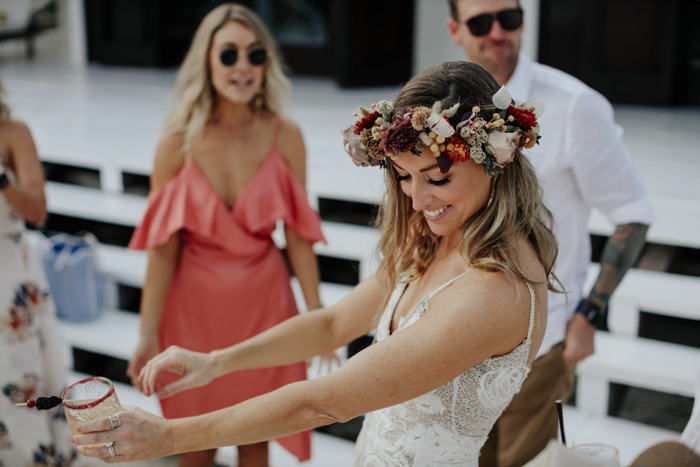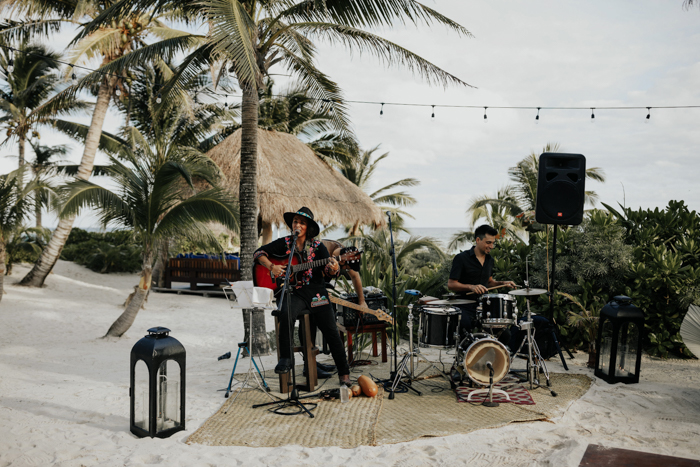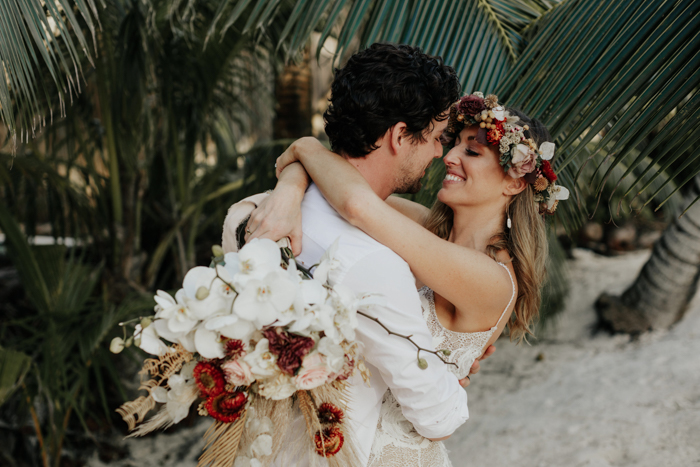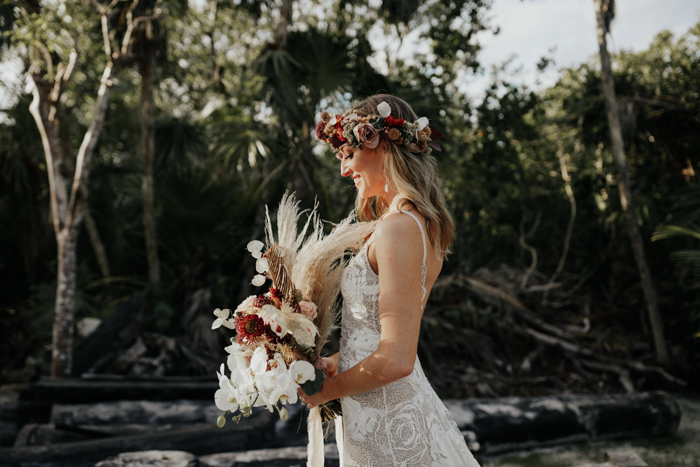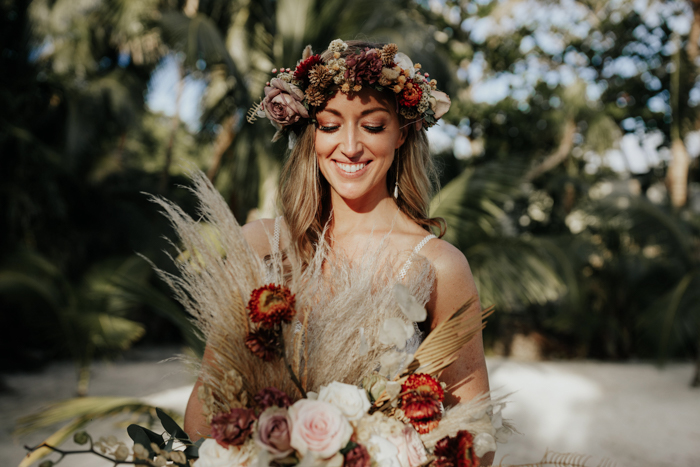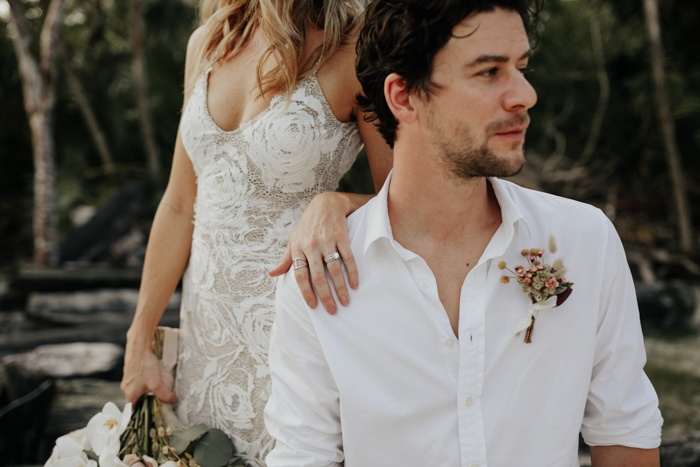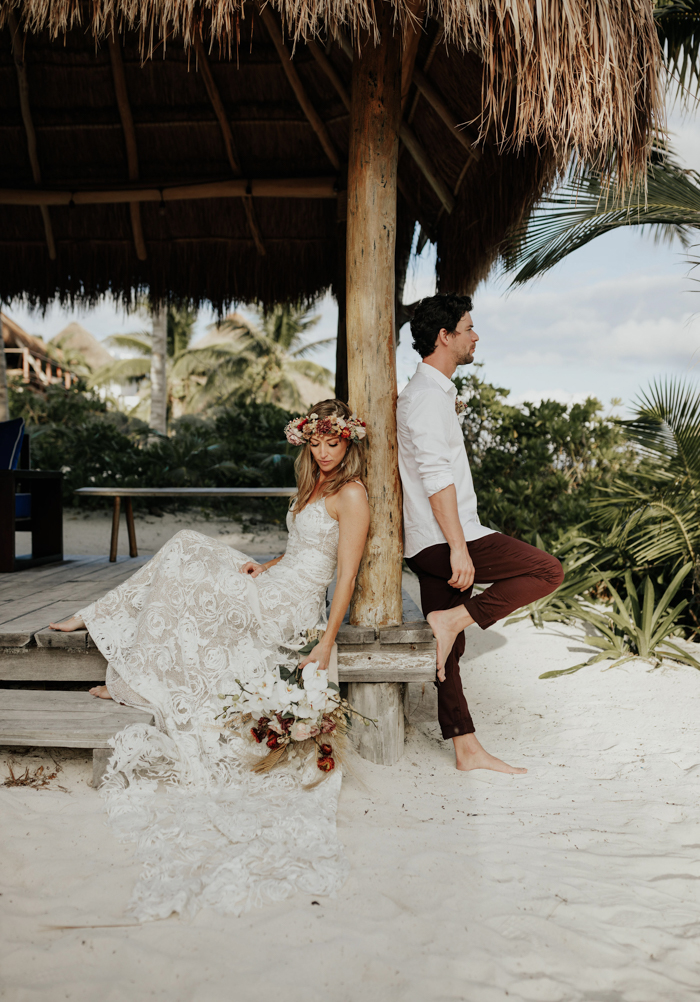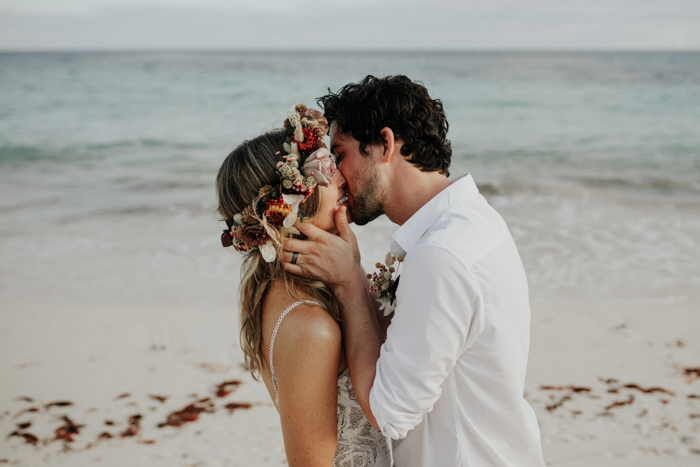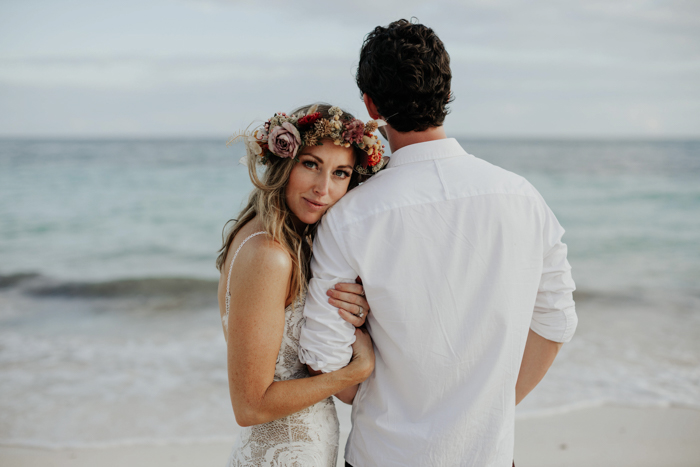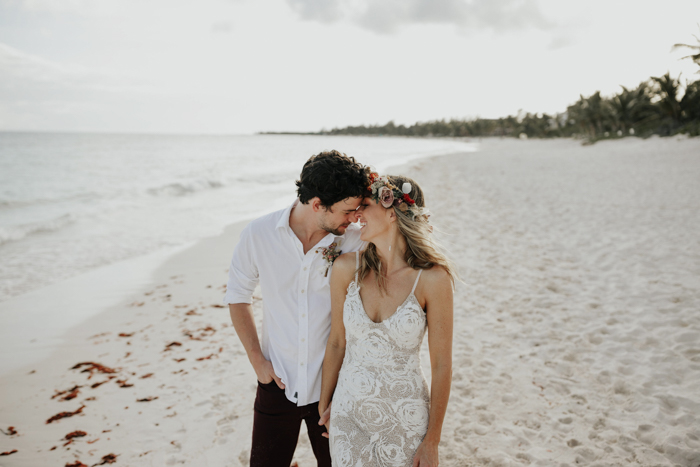 Congratulations to Lindsay and Scott on their simple, free-spirited Cenote wedding. Big thanks to ceremony photographer That Moment Photo and reception photographer Andre Gouin for capturing every element of this out-of-the-box celebration.
This destination wedding proves that choosing an intimate elopement-styled ceremony doesn't mean sacrificing incredible decor. If you're dreaming of a small celebration—like a micro wedding or elopement—but still want to personalize your space in a unique way, check out this guide for decorating an elopement.