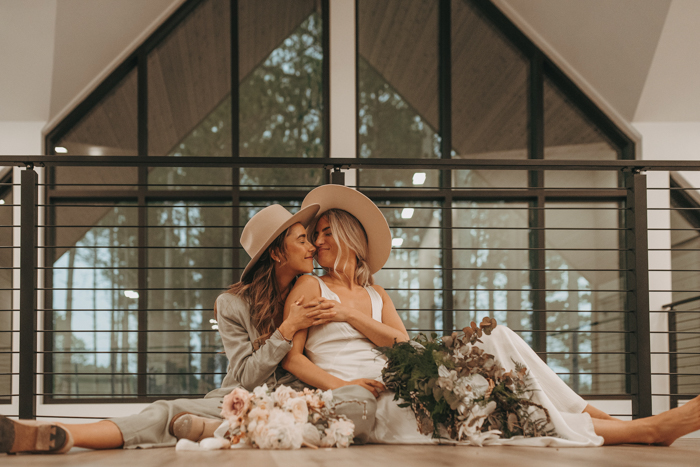 Your wedding should be a day that represents your love through and through—much like this Minneapolis elopement inspiration created by wedding planner Maven Events and a team of talented wedding vendors. From the industrial venue to the personalized details, every element encourages couples to infuse their big day with personal and memorable touches.
The Pinewood wedding venue made for a beautiful blank canvas that wedding vendors worked their magic on. With high vaulted ceilings, white walls, and subtle black trim windows, this Minneapolis wedding venue showed the elegance of a fully customizable space. With their beautifully neutral location, Maven Styling incorporated an abundance of neutral floral arrangements which tied together the ceremony backdrop, bridal bouquets, and tablescape.
Photographer Winsome Photos captured every detail—from the epic fashion to the stunning florals—that made this Pinewood elopement inspiration one for the books. If you're looking for a sign to trade your traditional wedding for an adventurous, neutral elopement—this is it. Keep scrolling for proof that intimate nuptials don't have to be boring.
Wedding Vendors Take On This Pinewood Elopement Inspiration
We wanted to incorporate Amanda and Teryn's adorable van they used to travel. It was important for us to authentically represent their love throughout the inspiration shoot and this felt like a perfect way to do it. The most successful images are those that are genuine to who the vendors and couples truly are.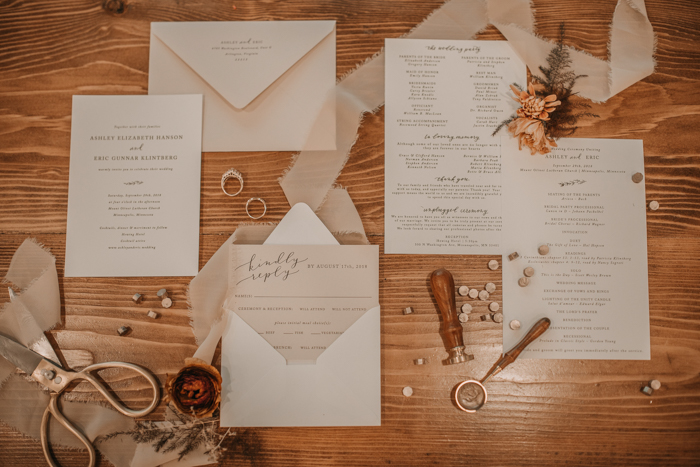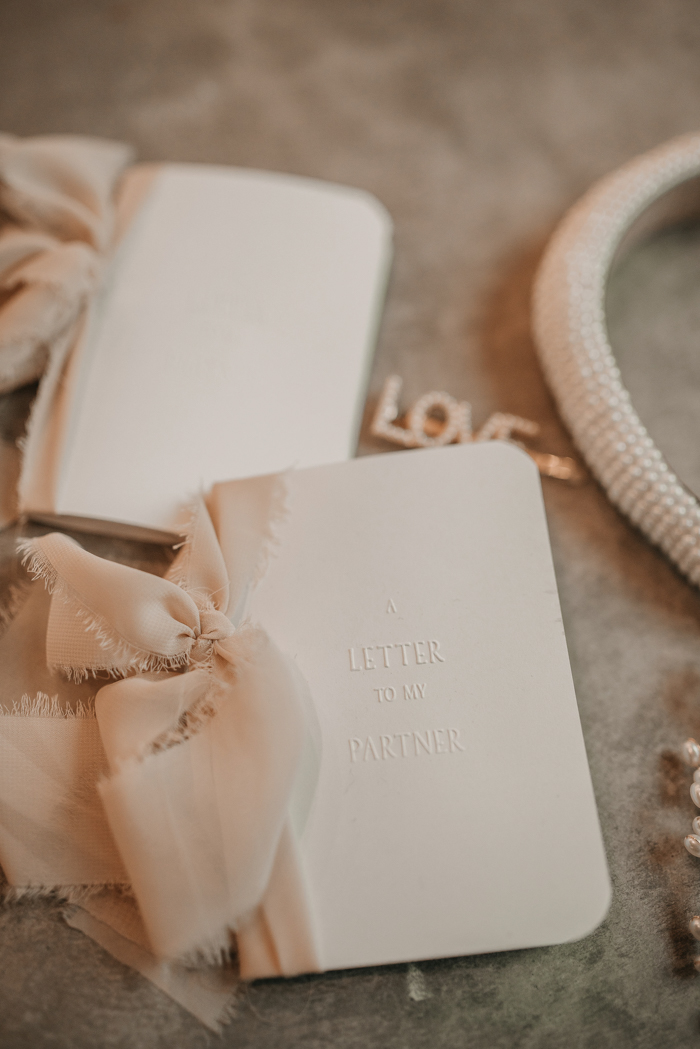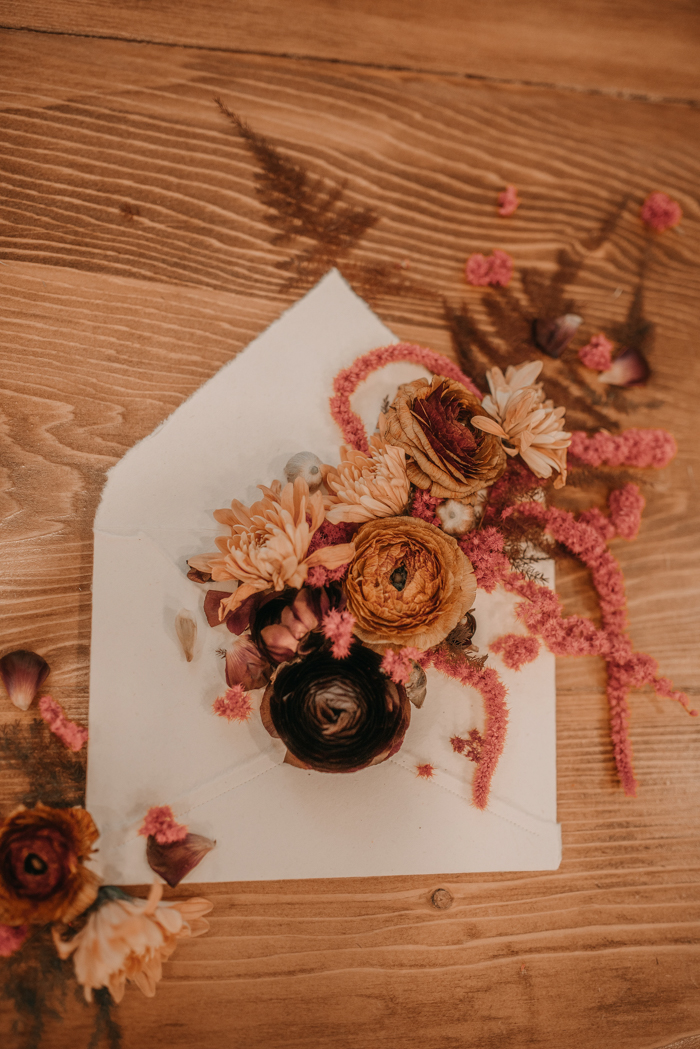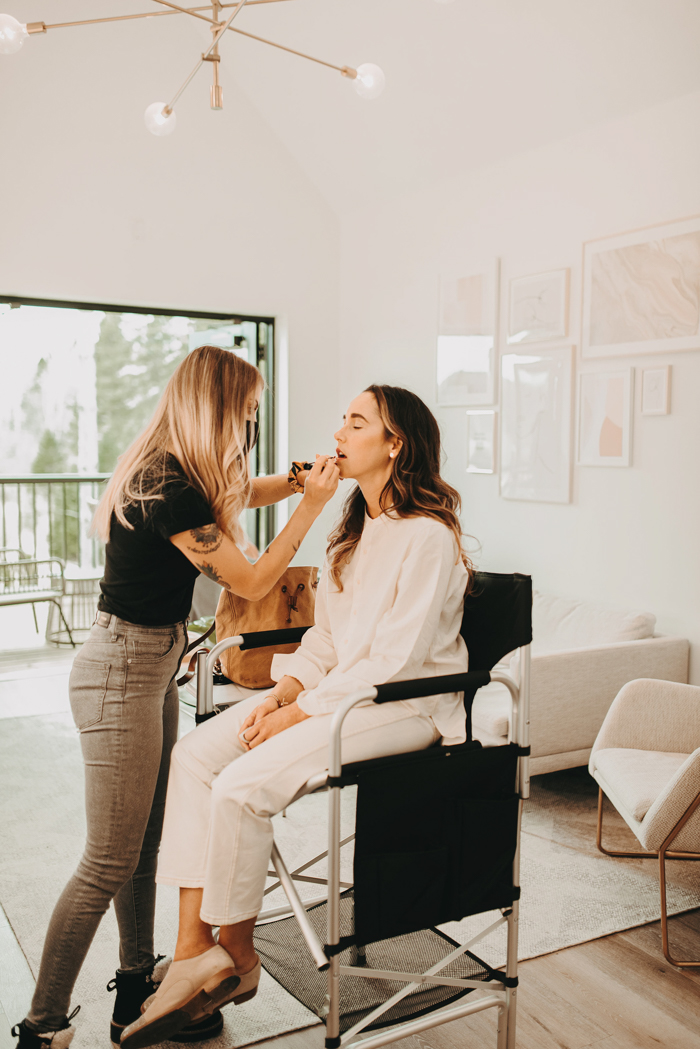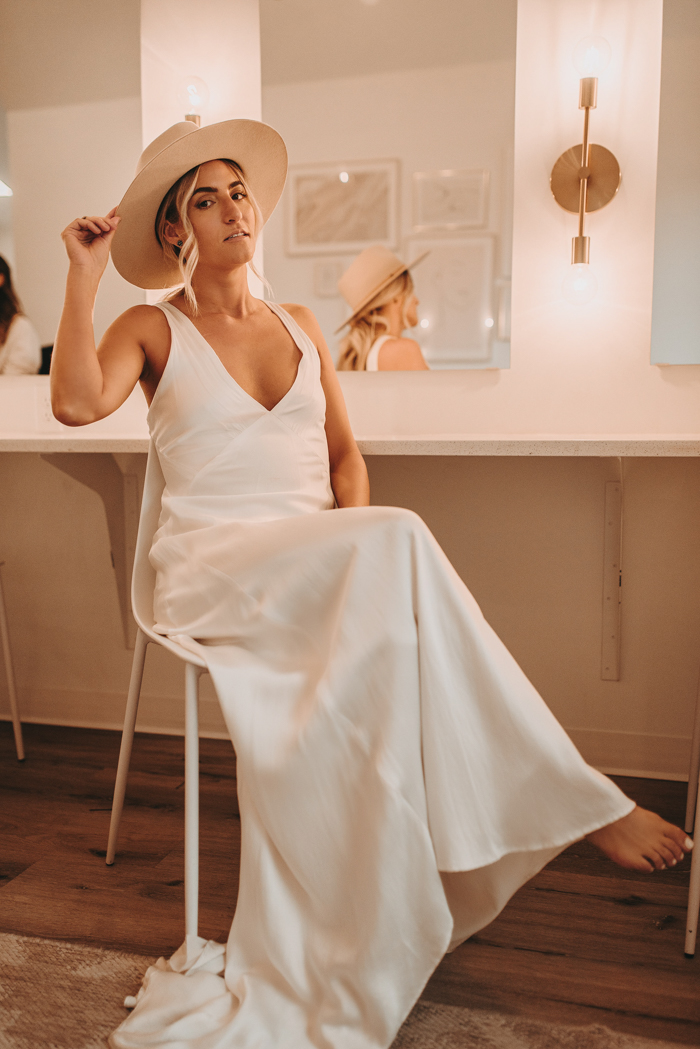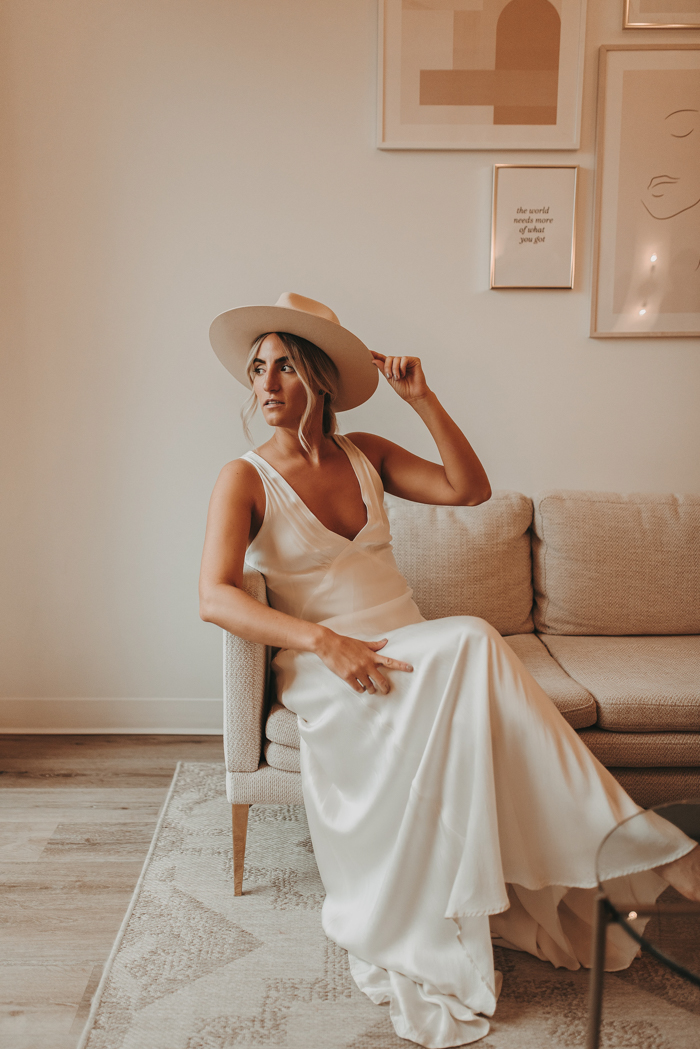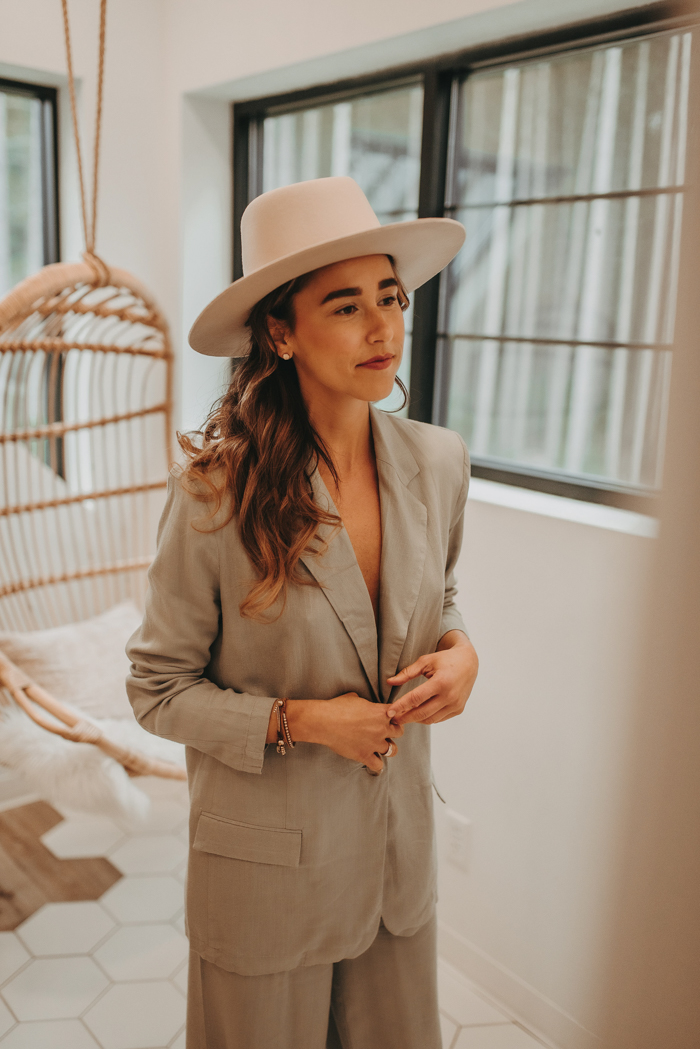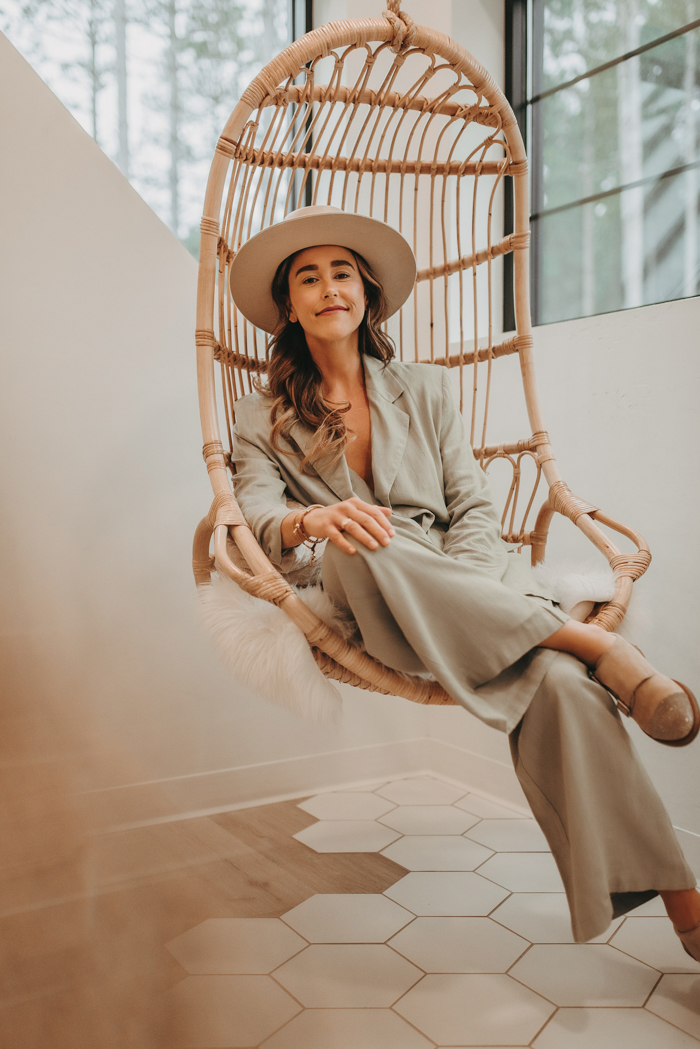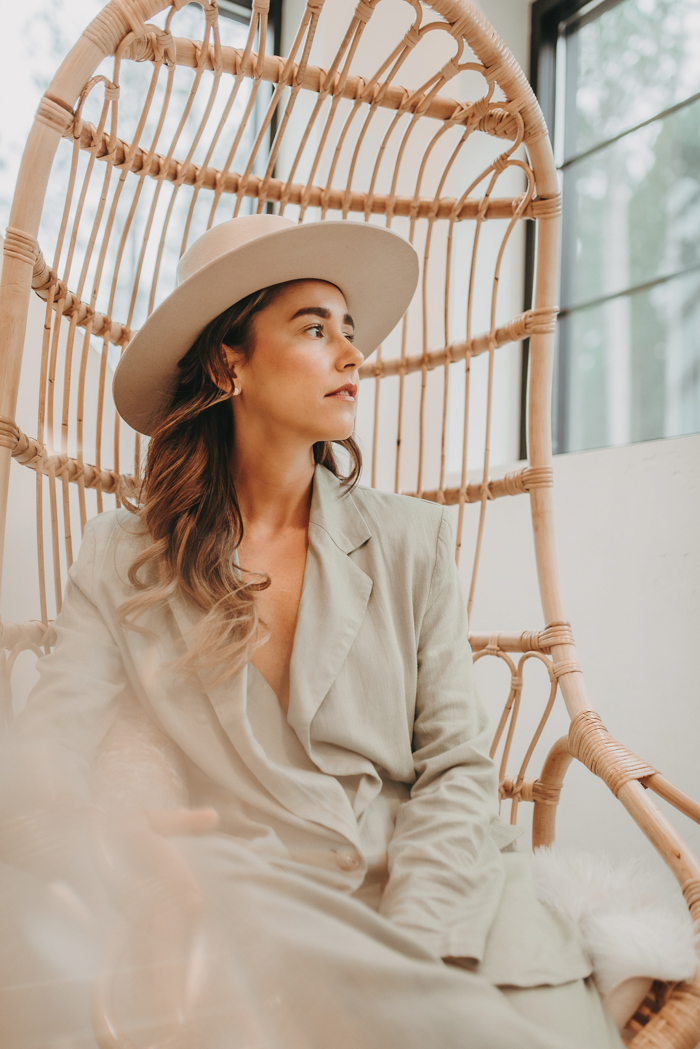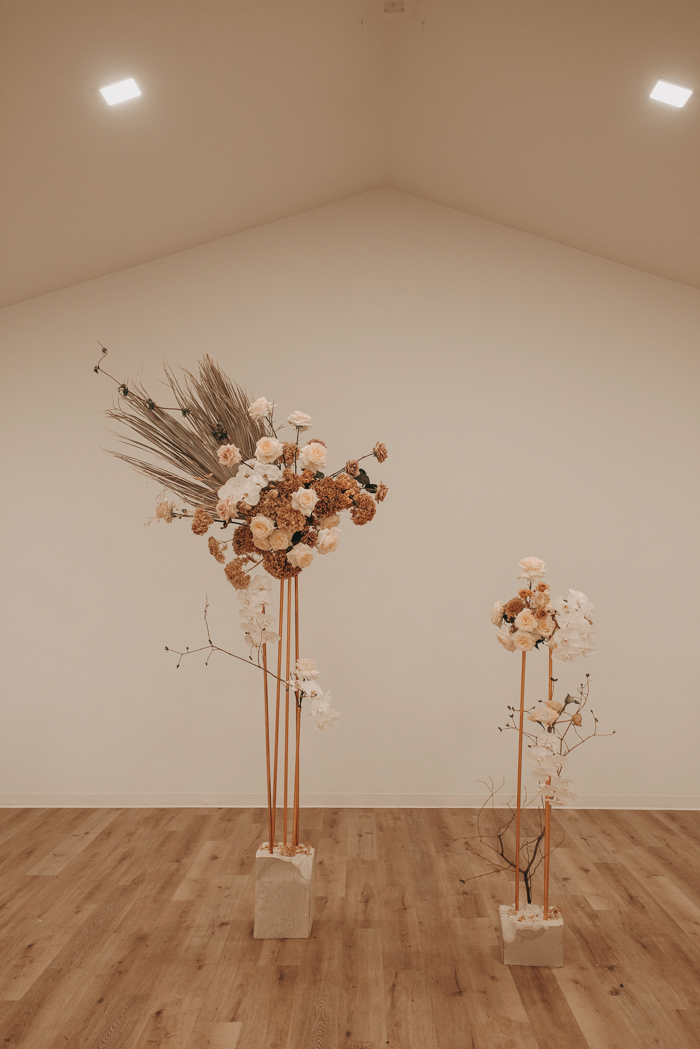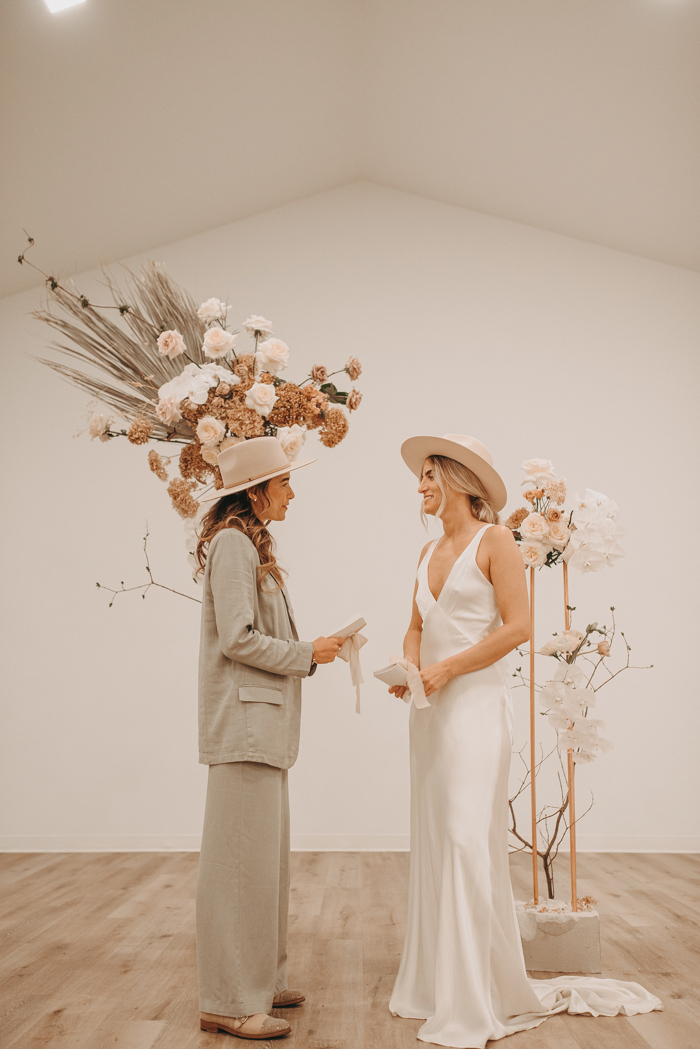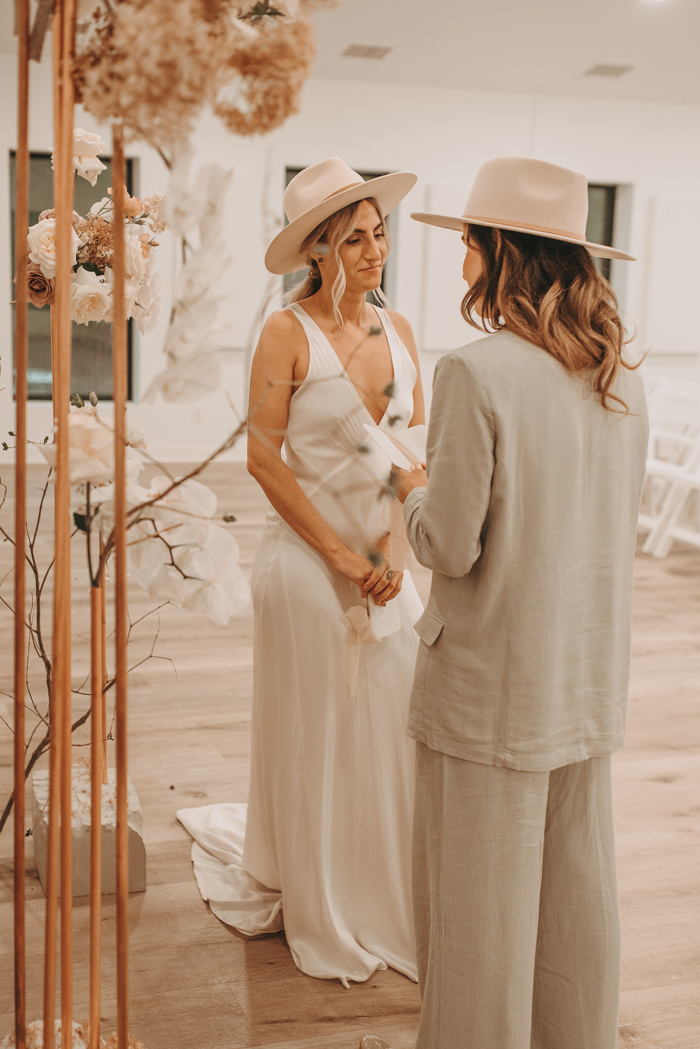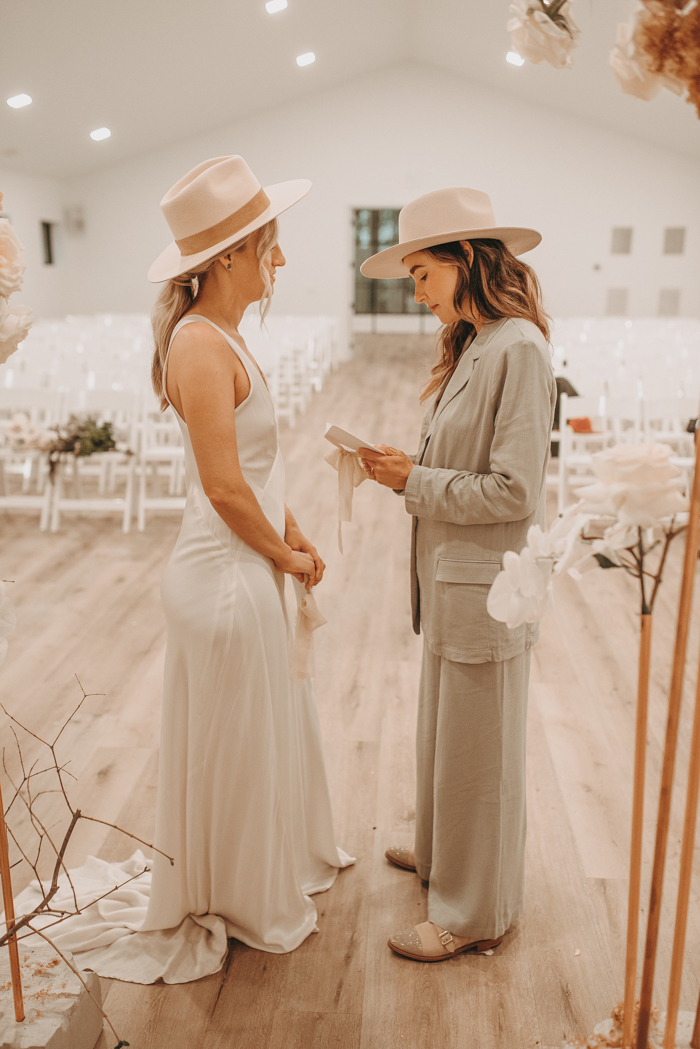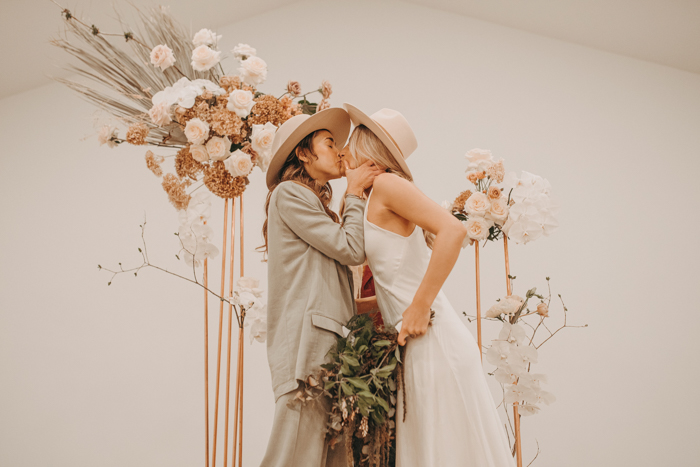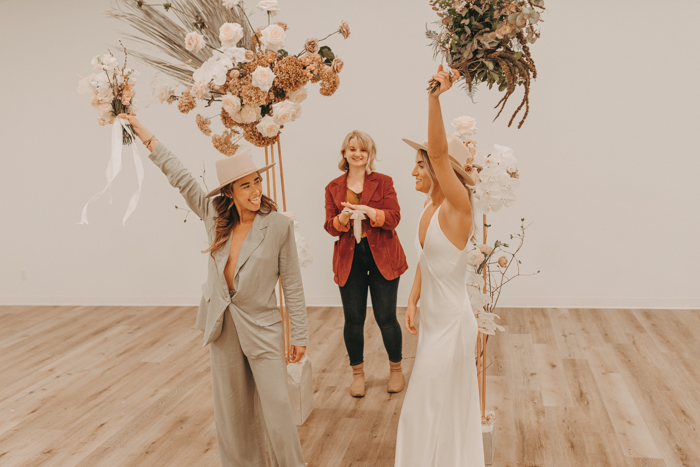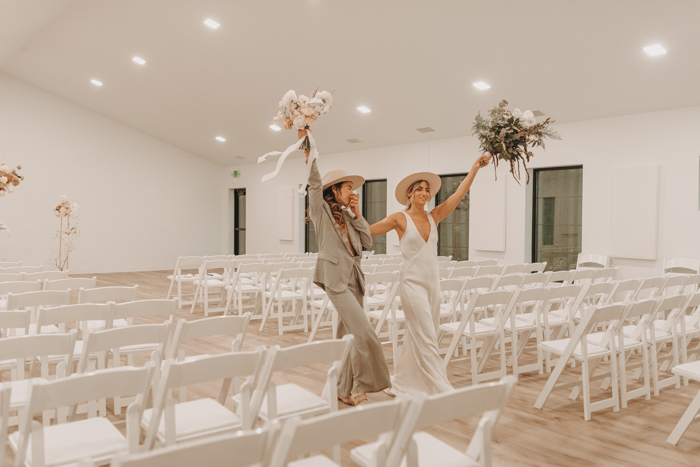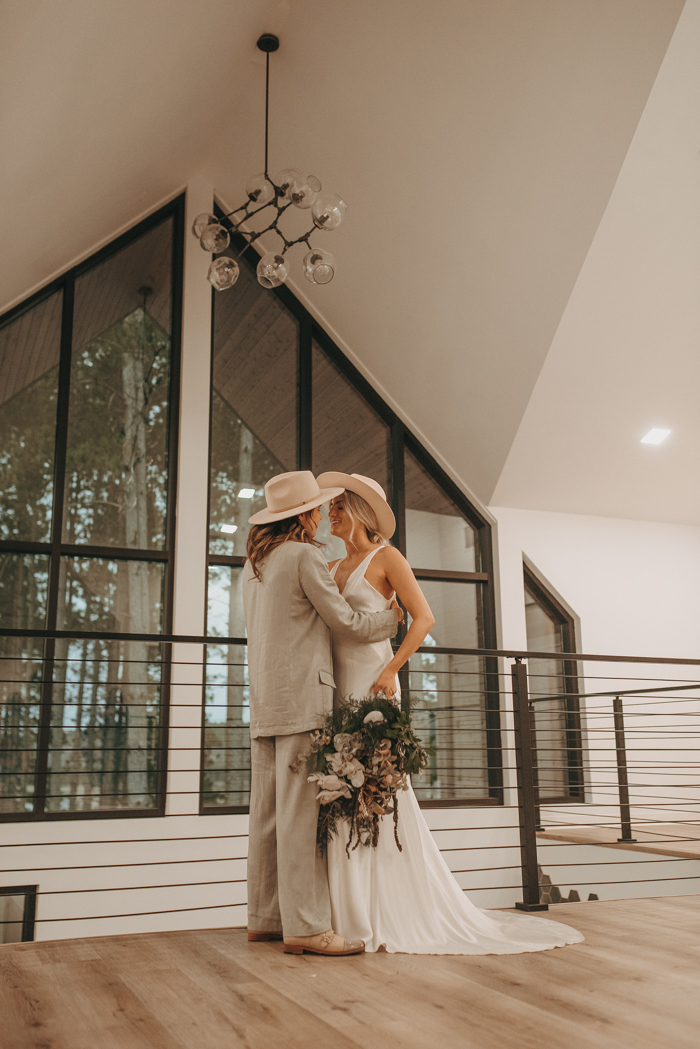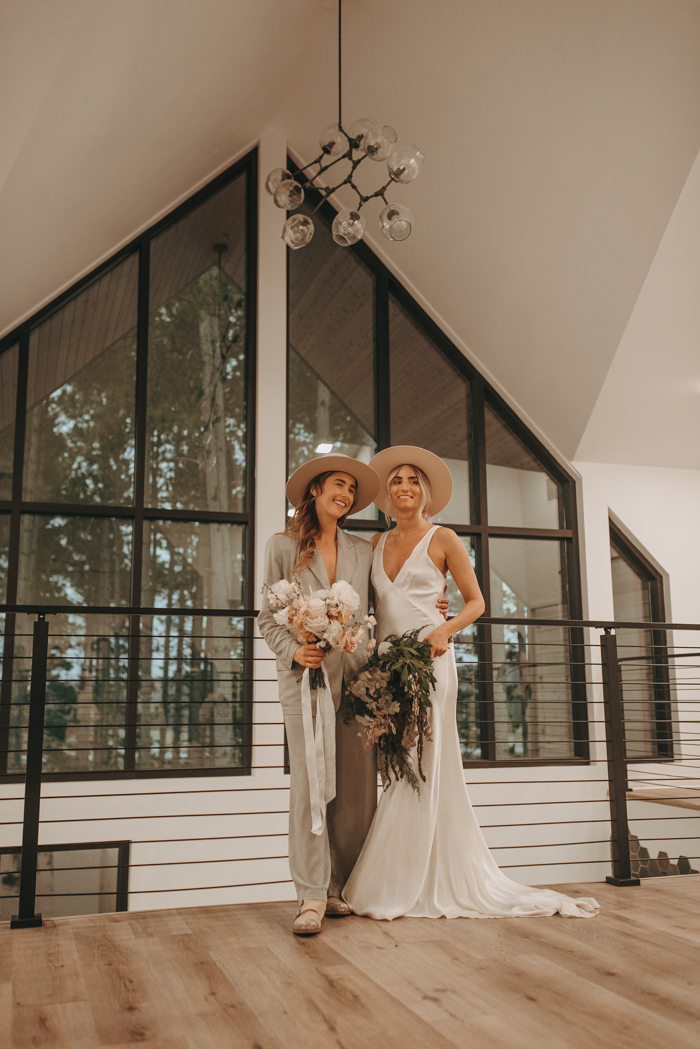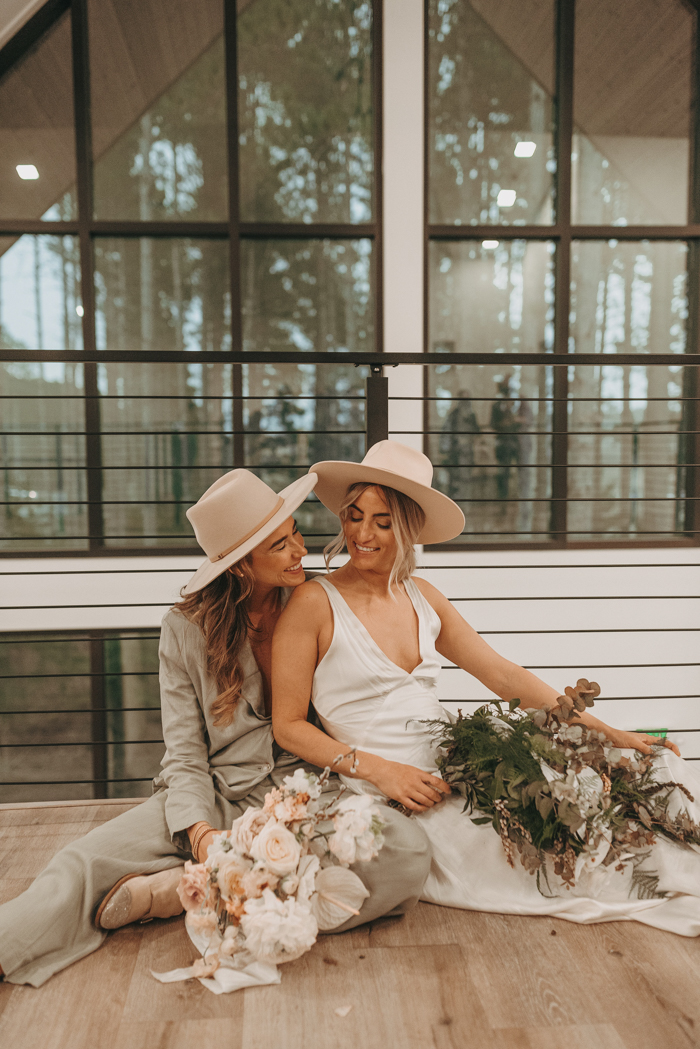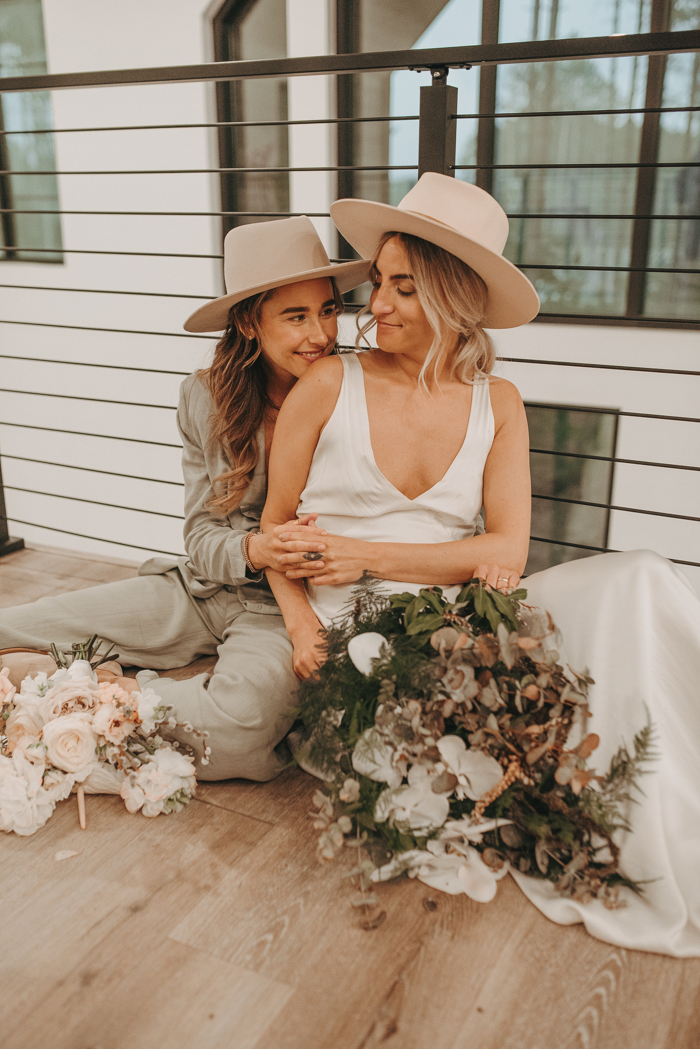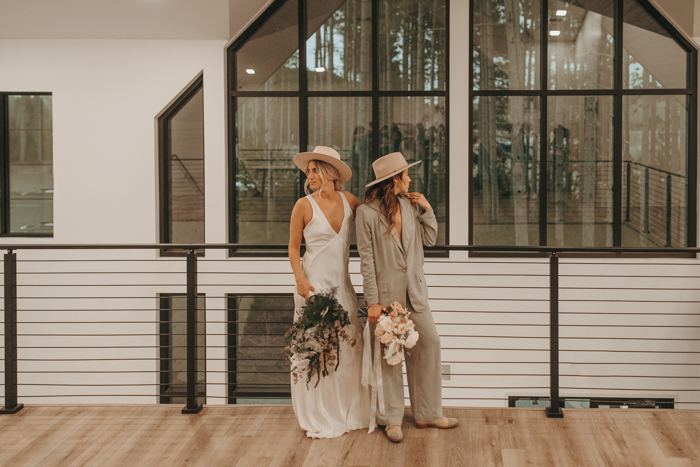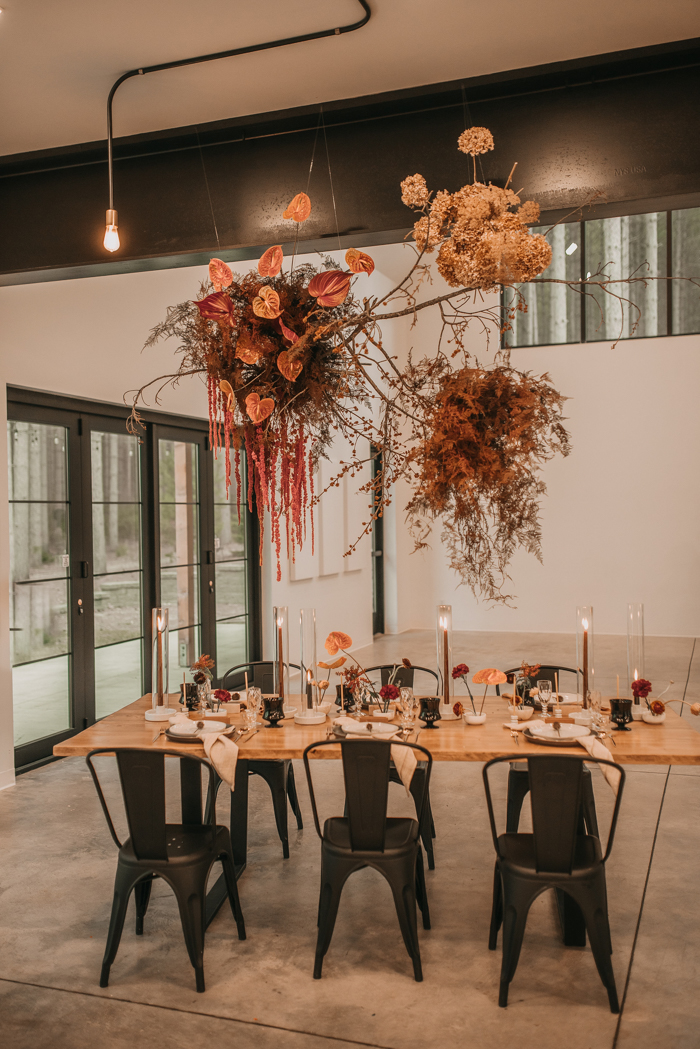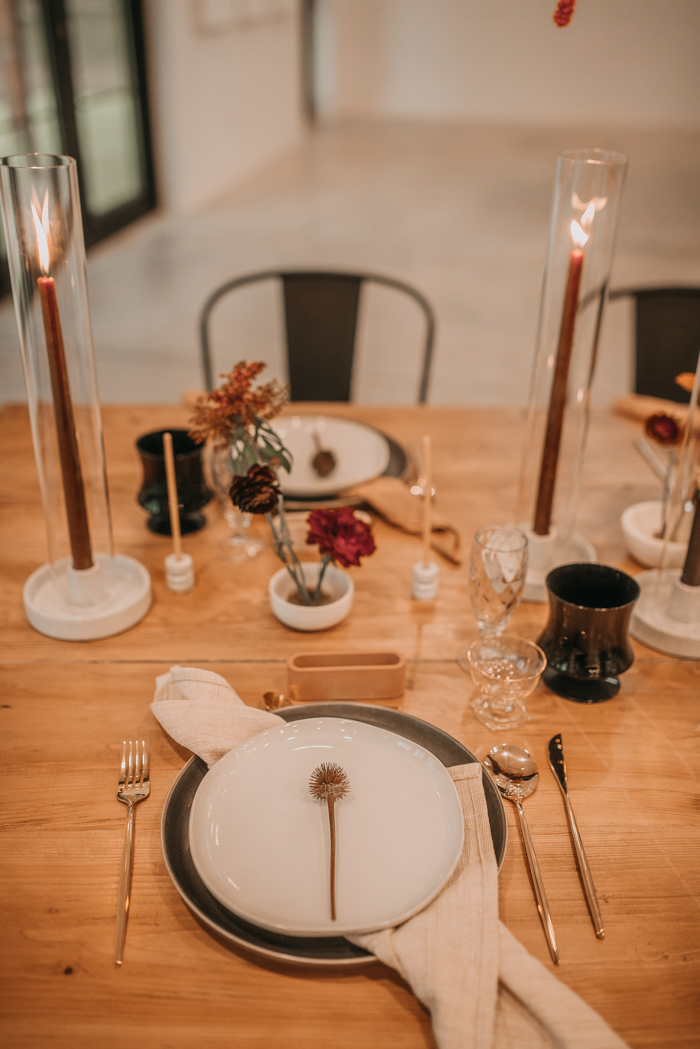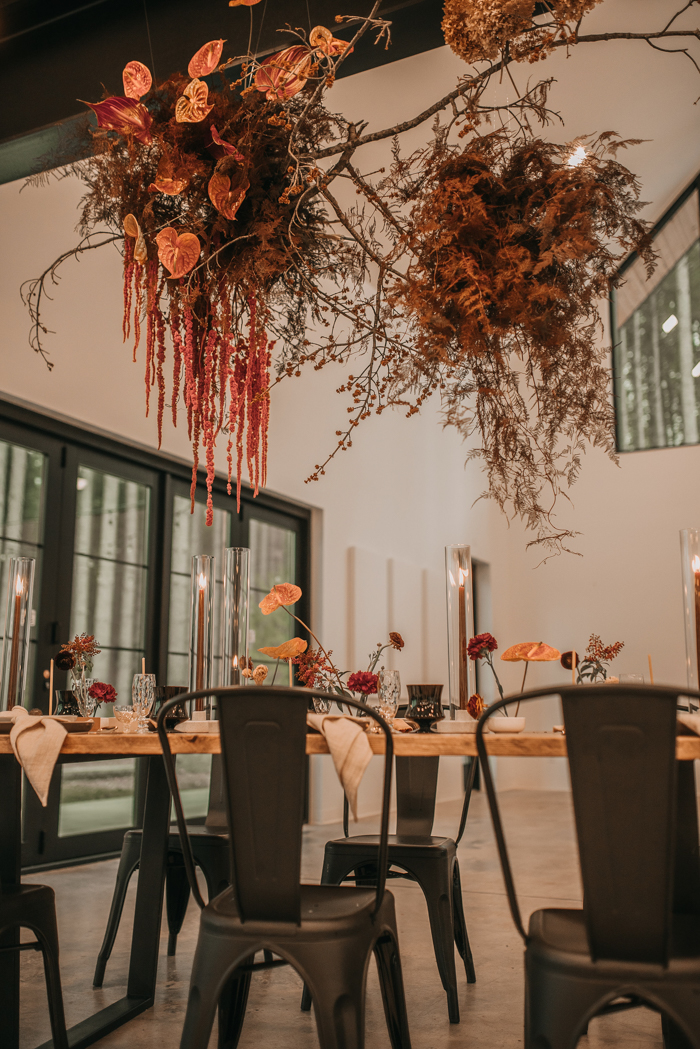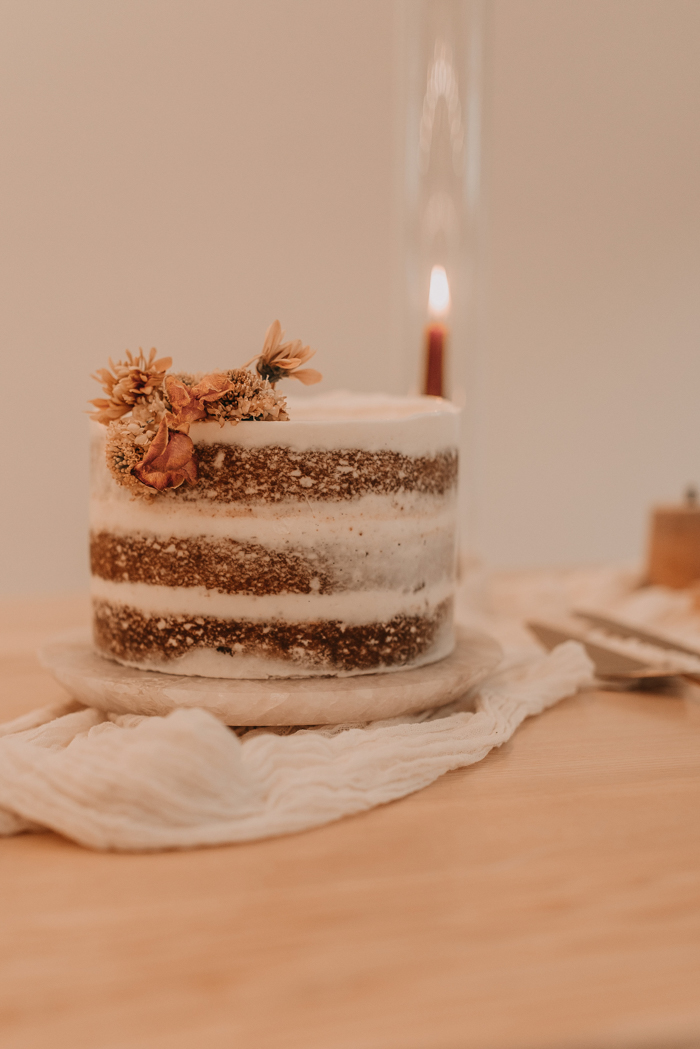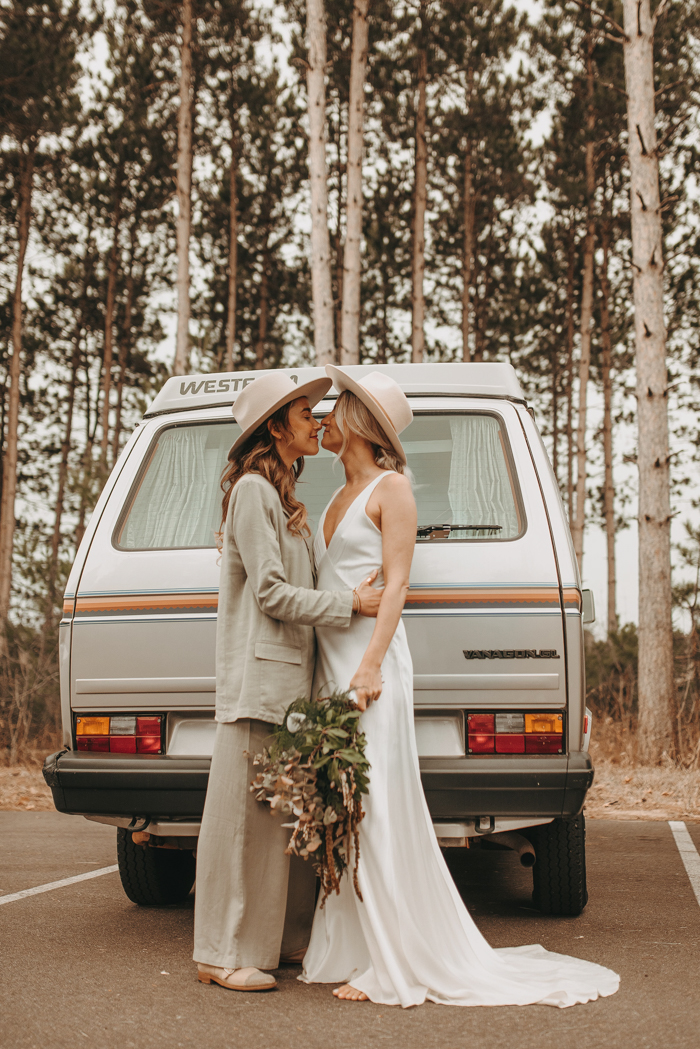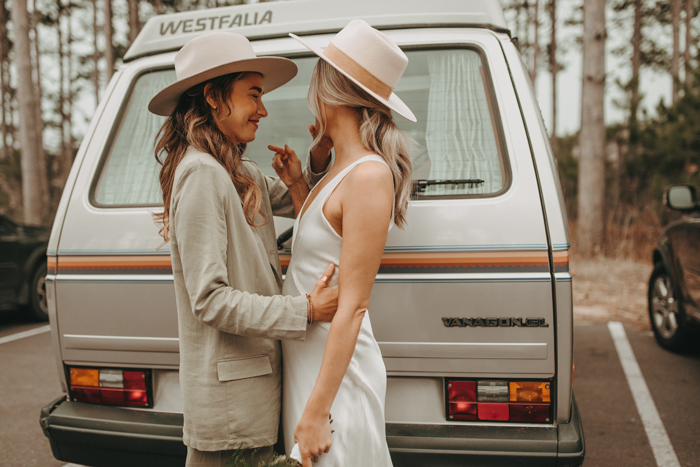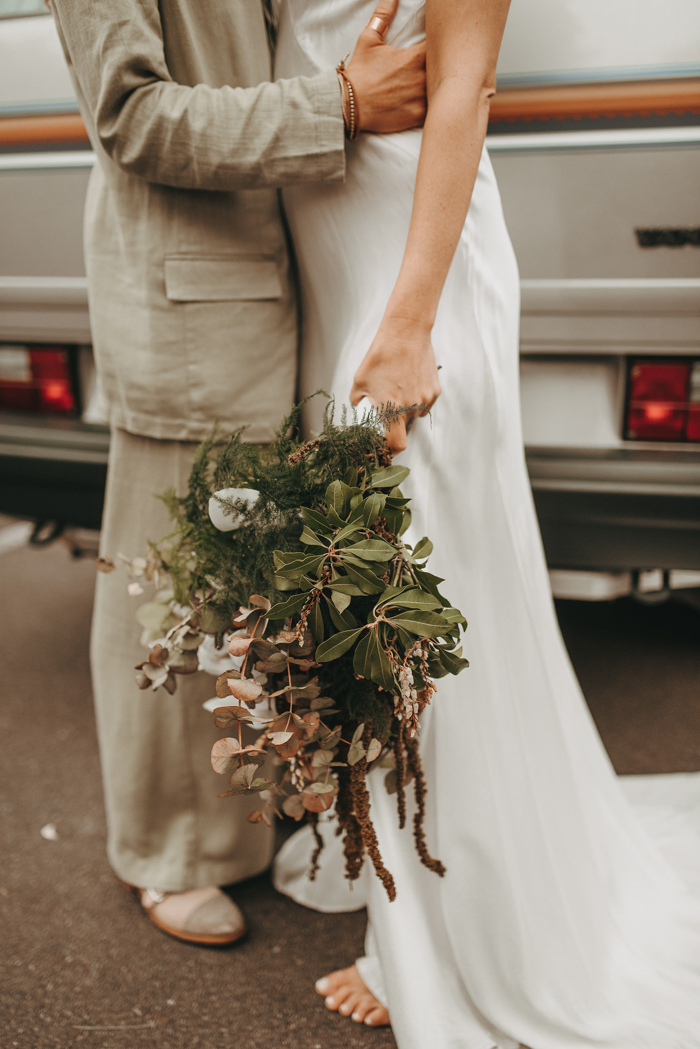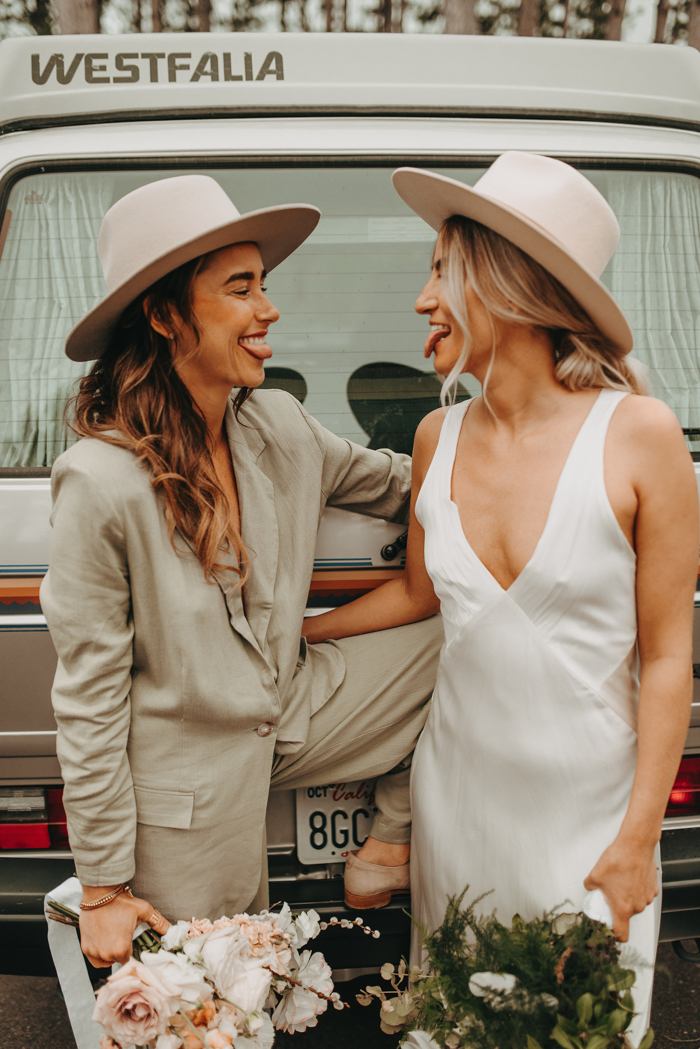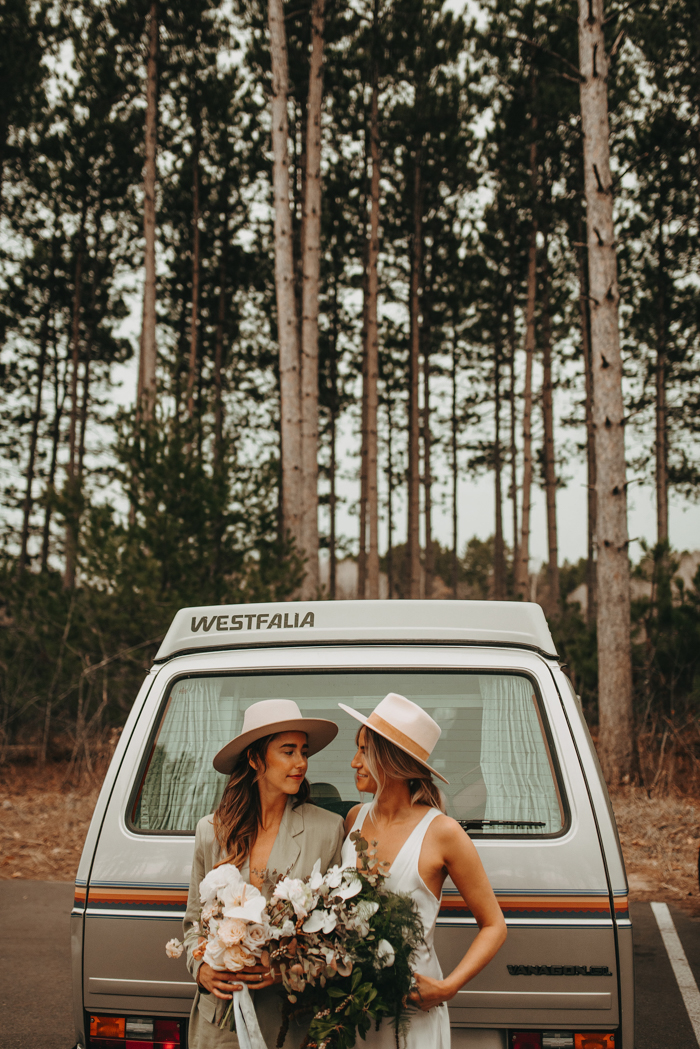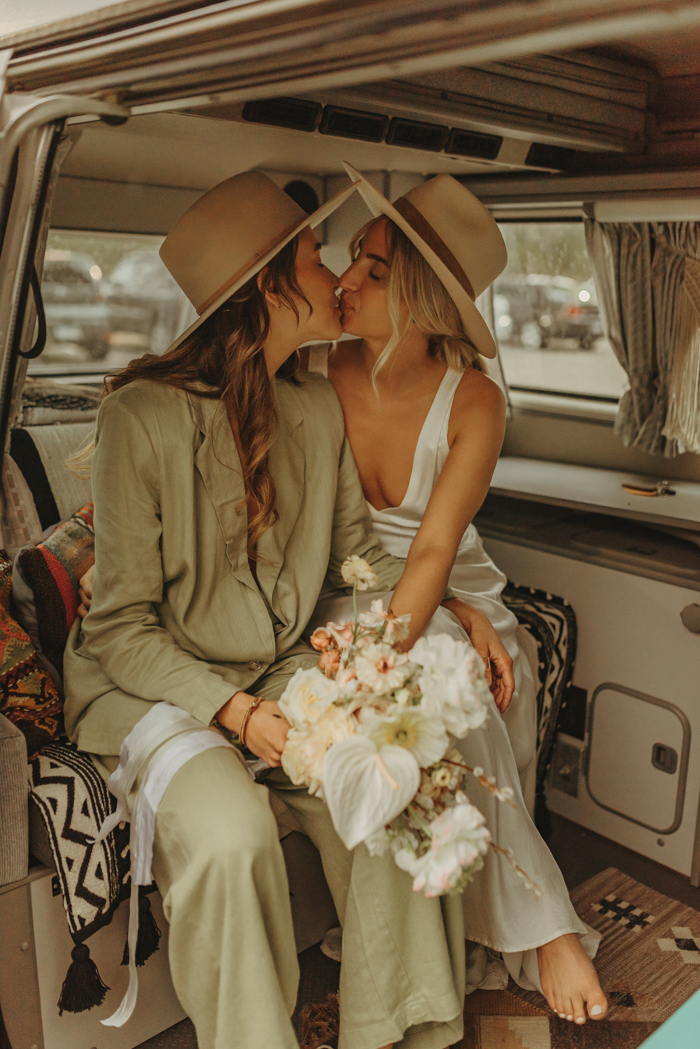 This Pinewood elopement inspiration is proof that with a talented team of wedding vendors every dream wedding is possible. If you want an Airbnb destination wedding, you can have it. If you're wanting a small celebration with show-stopping decor, no one's stopping you.
We're here to remind you that choosing an elopement wedding celebration doesn't mean you have to sacrifice beautiful decor elements. Not yet convinced an intimate nuptial is for you? You will be after checking out our guide for decorating your elopement for inspiration.