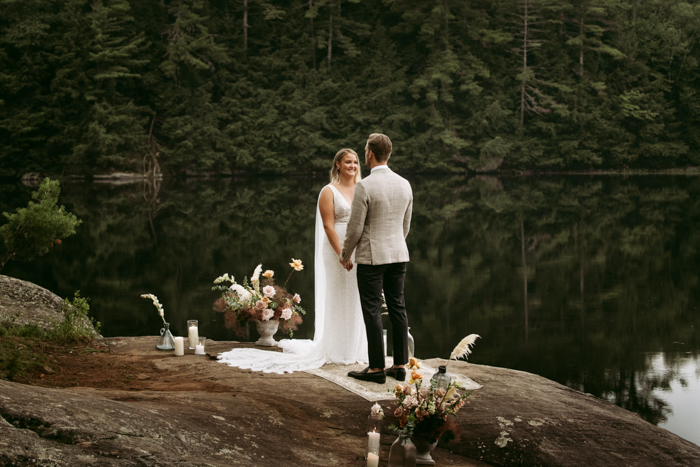 Nothing—not even a little weather—could rain on Alex and AJ's lakeside elopement. After winning an epic wedding giveaway—crafted by Junebug member Shannon Bellisle and a talented team of vendors—this couple was given a stunning elopement ceremony that authentically represented their adventurous hearts.
This intimate celebration proves simple, small ceremonies don't have to be boring. Because this couple wanted a simple, laid-back wedding vibe, Forgather Floral Co added neutral floral arrangements to complement the calm Hardy Lake backdrop.
Photographer Christina Stirpe Photography captured every relaxed and rainy moment that'll have couples less worried about the weather on their big day. After seeing these romantic, rainy images you might even be hoping for cloudy skies.
More From Shannon Bellisle On This Lakeside Elopement
Alex and AJ were winners of an Elopement Giveaway put together by a few local vendors. We wanted to give back after so many couples had their wedding dreams devastated by the pandemic. Our idea was to bring to life a really laid-back, naturally beautiful day. Our outdoor ceremony included a 15-minute hike into the woods on uneven ground to get to the spot we chose that overlooked the stunning Hardy Lake in Muskoka. We knew we wanted an adventurous couple to win and we were so excited by their enthusiastic "up for anything" attitude. For days we were watching the weather network worried we were going to get hit with a storm they had been calling for. The couple decided to move forward anyway and honestly, we all felt like the rain was a magical touch that brought this entire day to life. It illuminated their smiles and showed off their fun and adventurous personalities.
The Couple:
Alex and AJ
The Wedding:
Muskoka, Ontario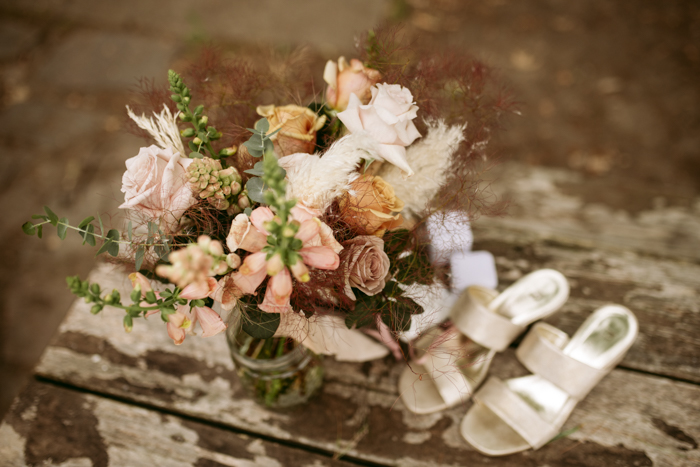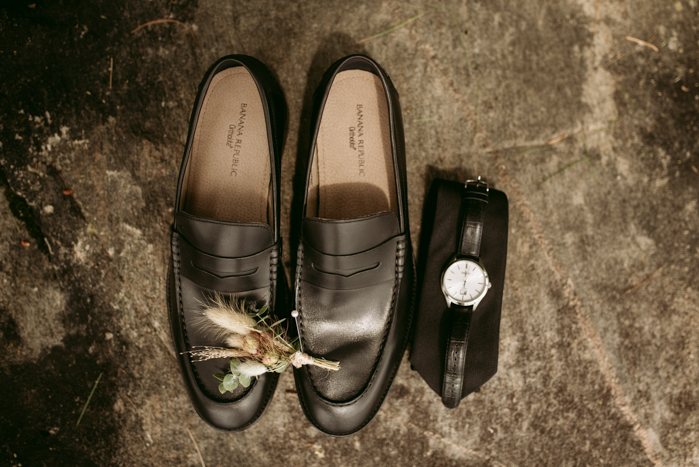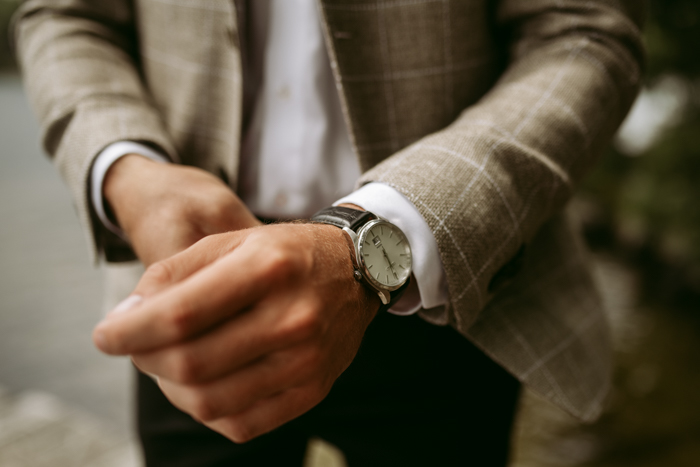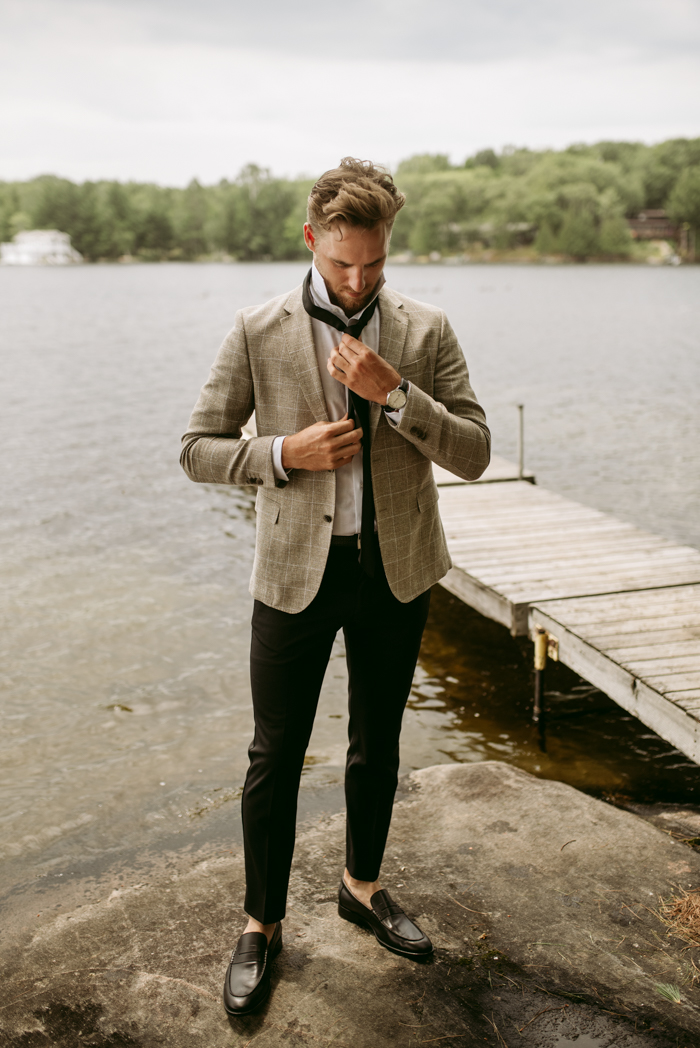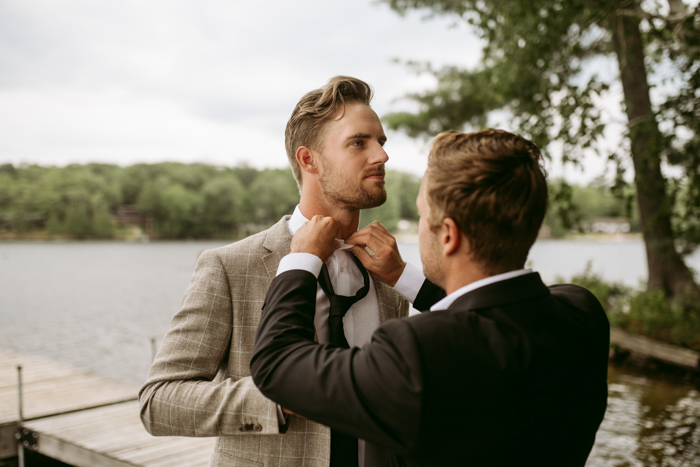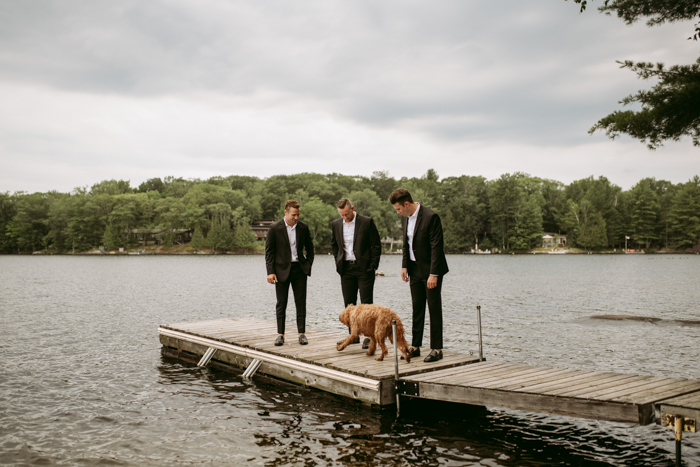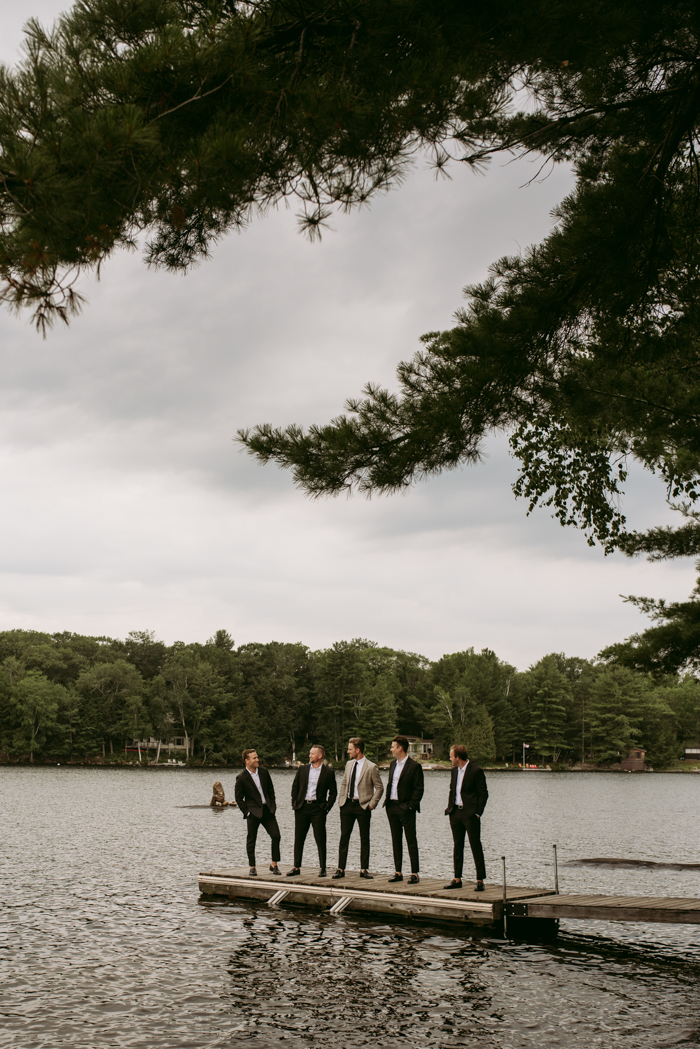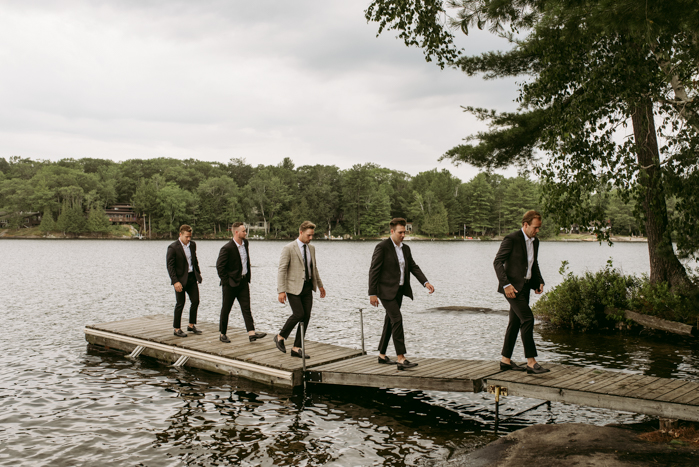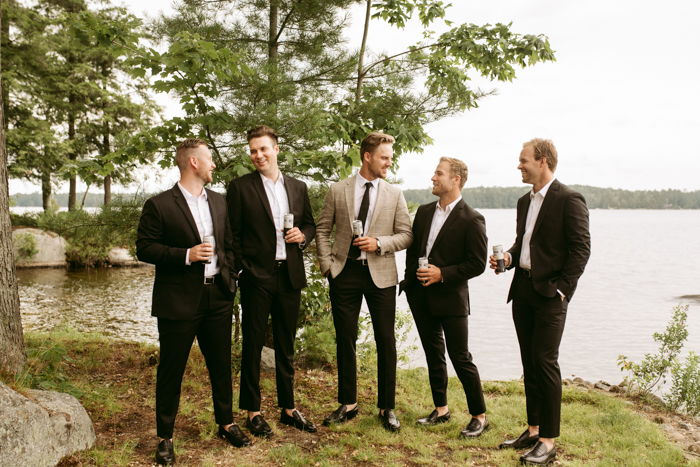 Nothing Could Come Between This Love
We're proud that we moved forward with our wedding during the global pandemic and worked with our talented team of vendors to put together a sweet elopement ceremony that authentically represented us as a couple.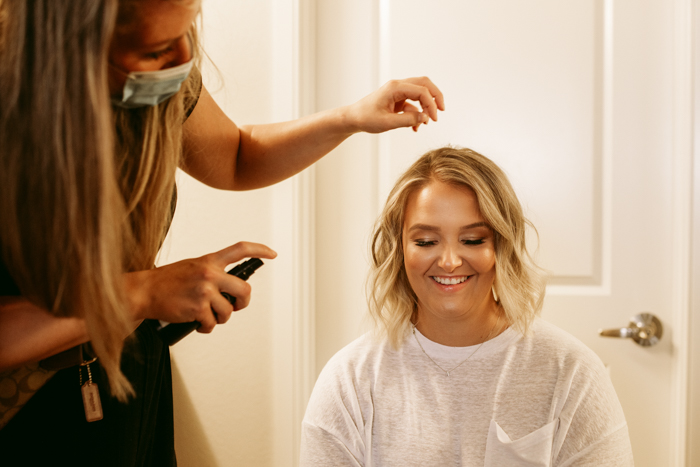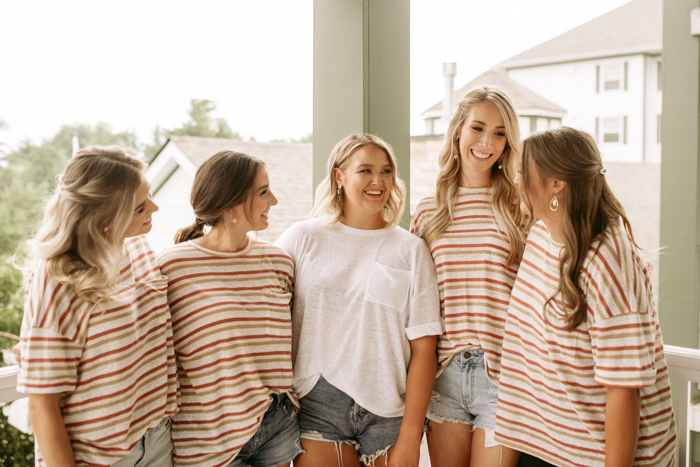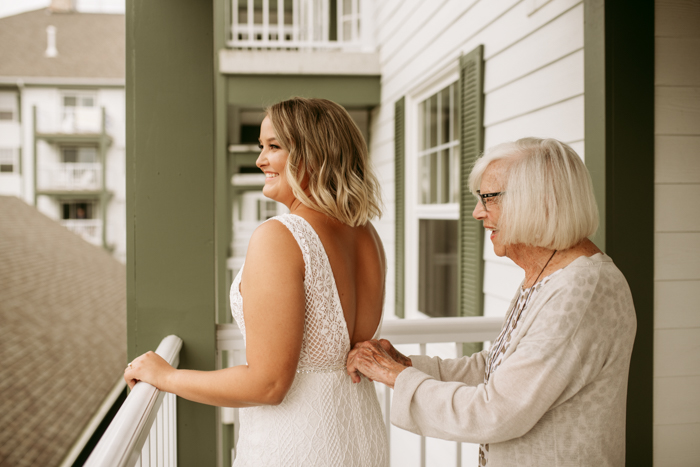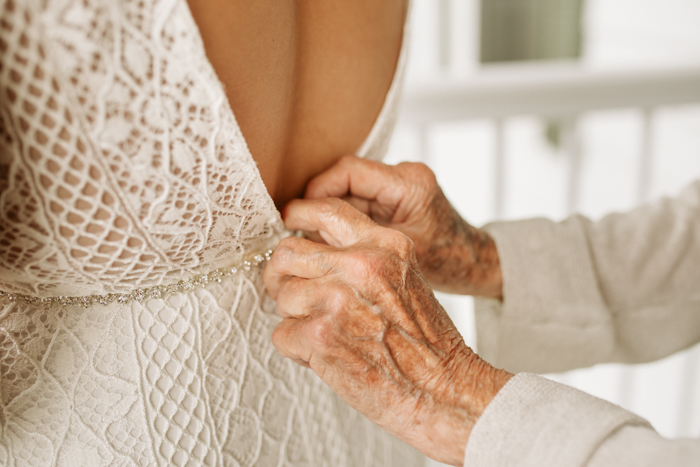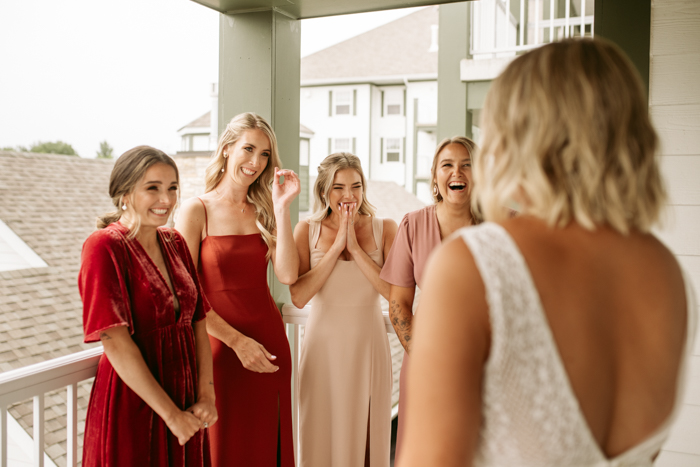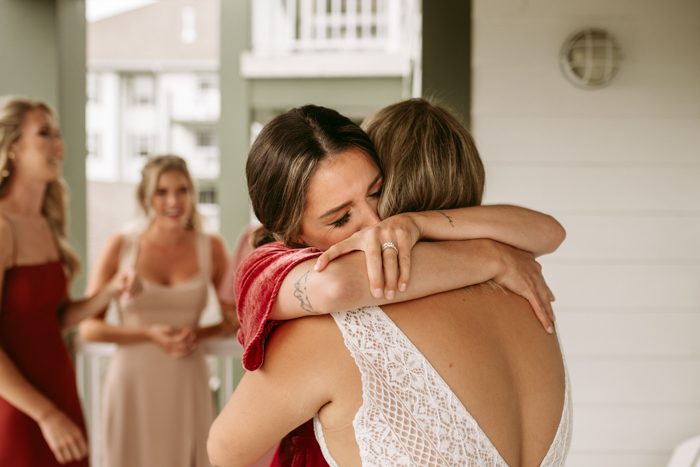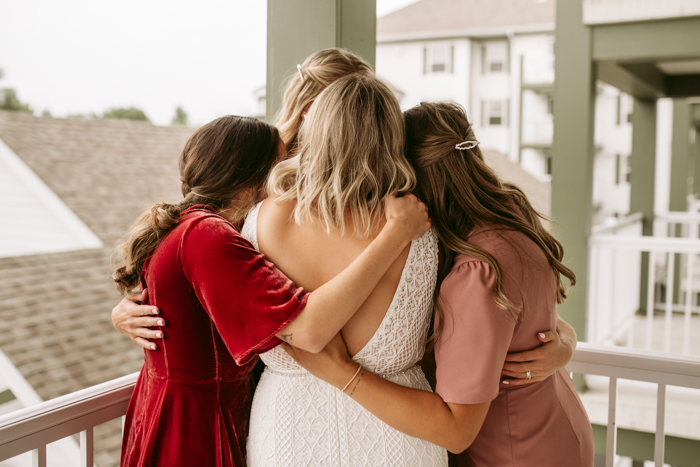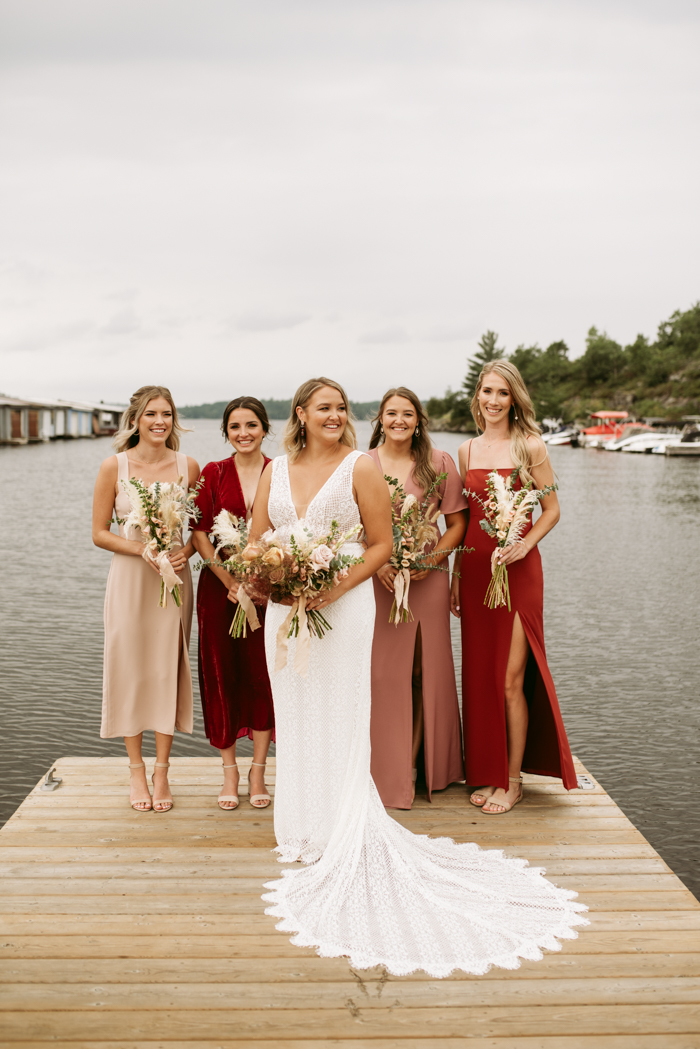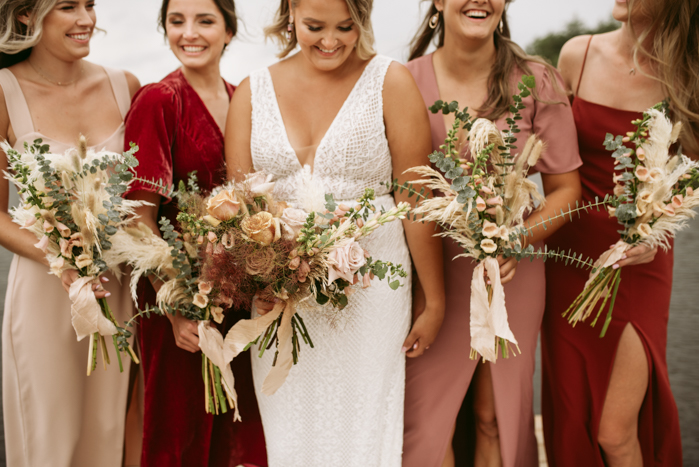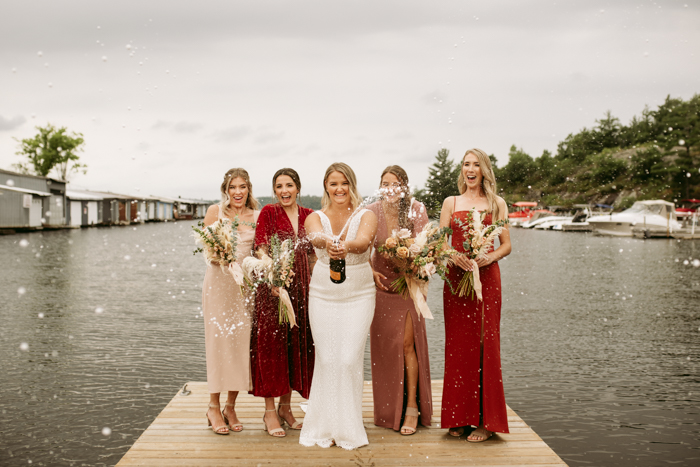 Little Moments Make For An Unforgettable Wedding
To us, the entire day collectively is so memorable, however the small things that contributed to our special day make it much more special. We spent the night before the wedding at our favorite place—where AJ also proposed! We spent the morning together with our wedding party and were really able to enjoy our day together. Another memorable part of the day was our first dance. We shared our first dance as husband and wife in the pouring rain in the exact spot where we said our vows.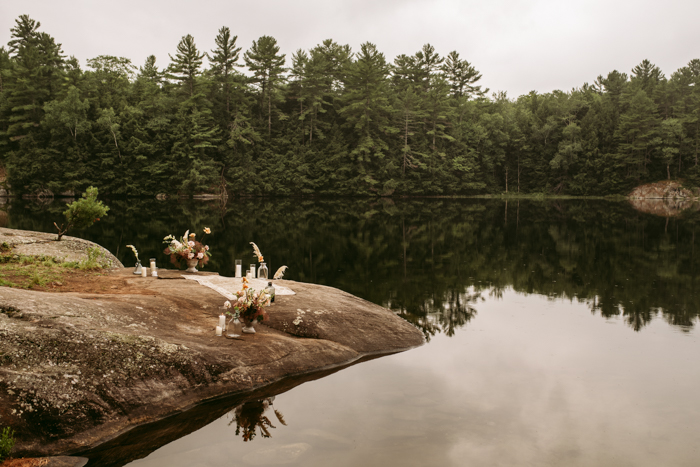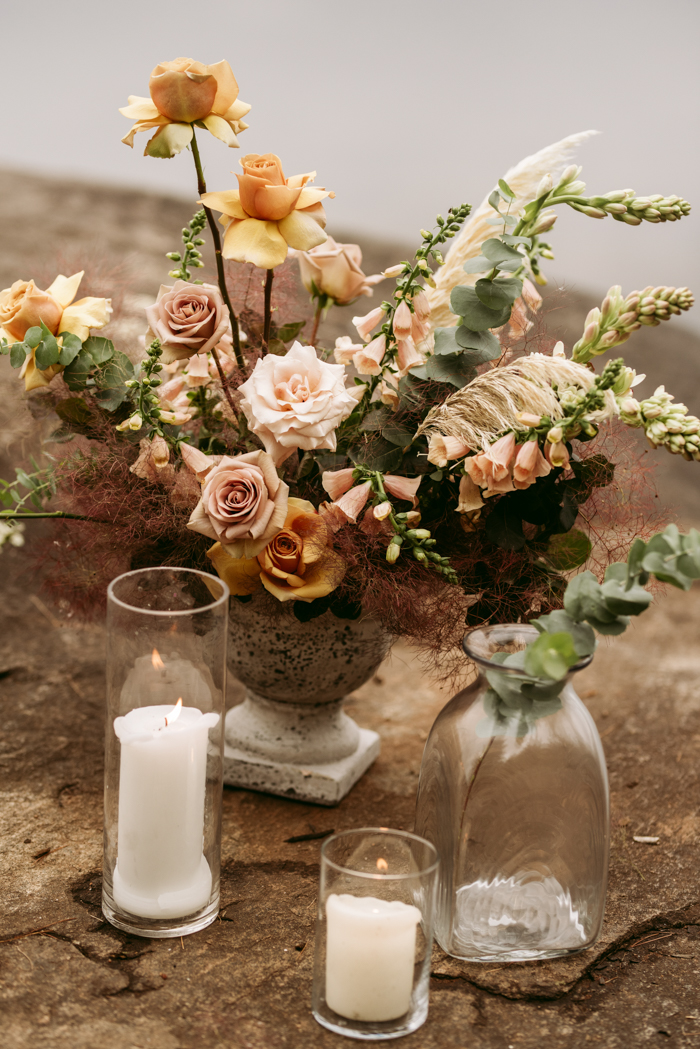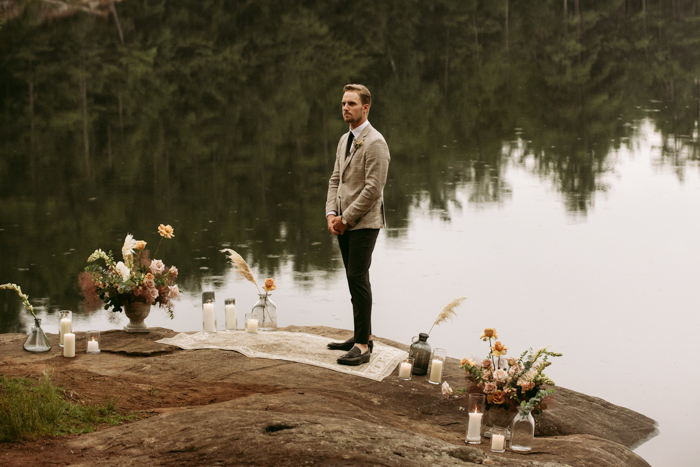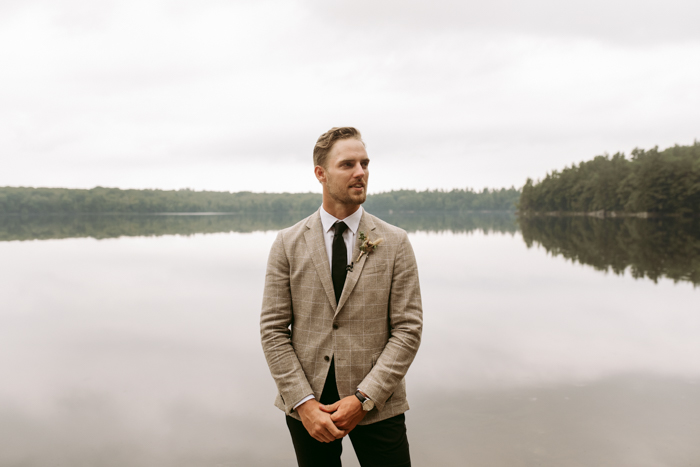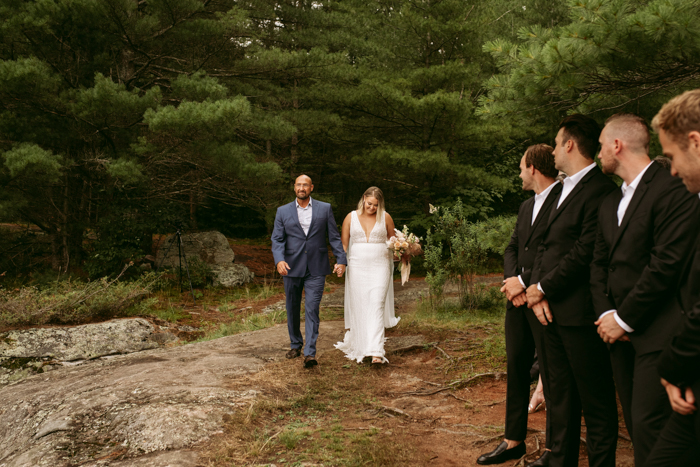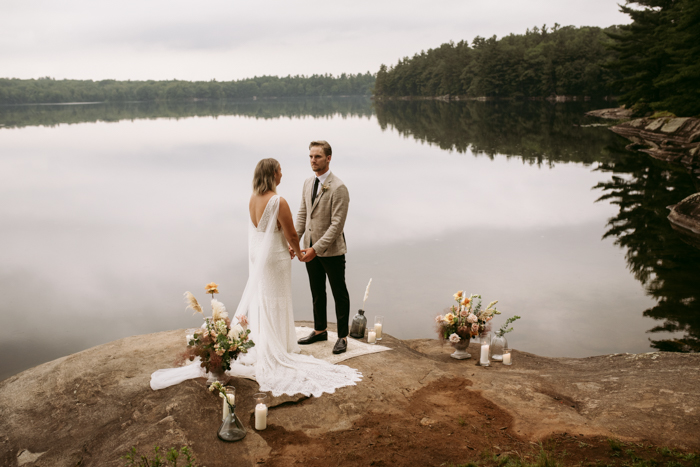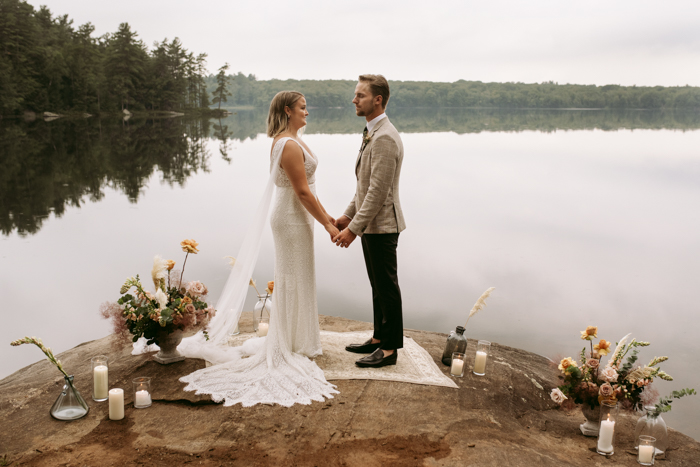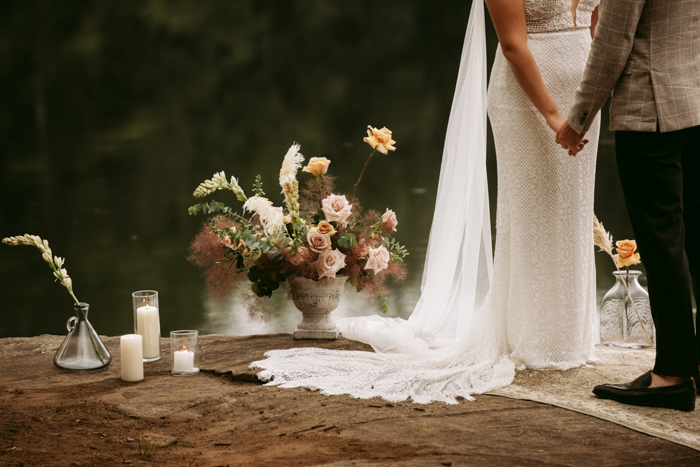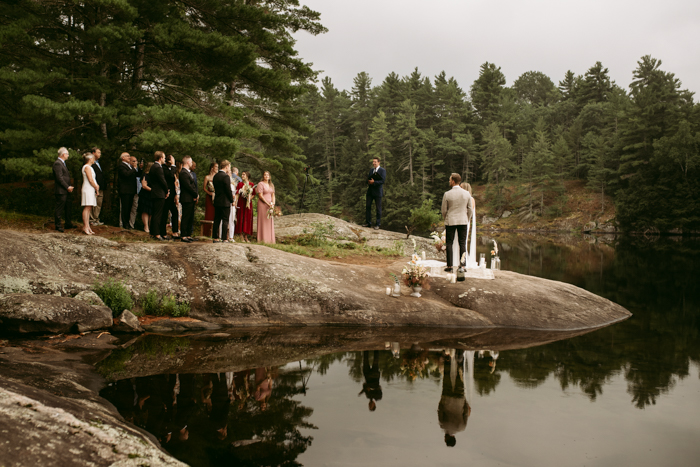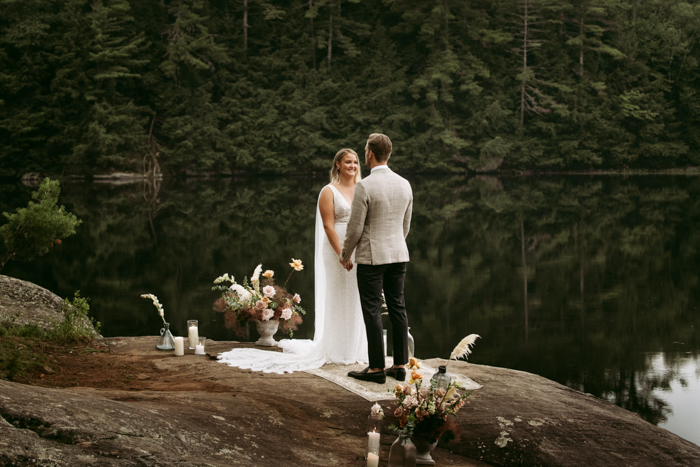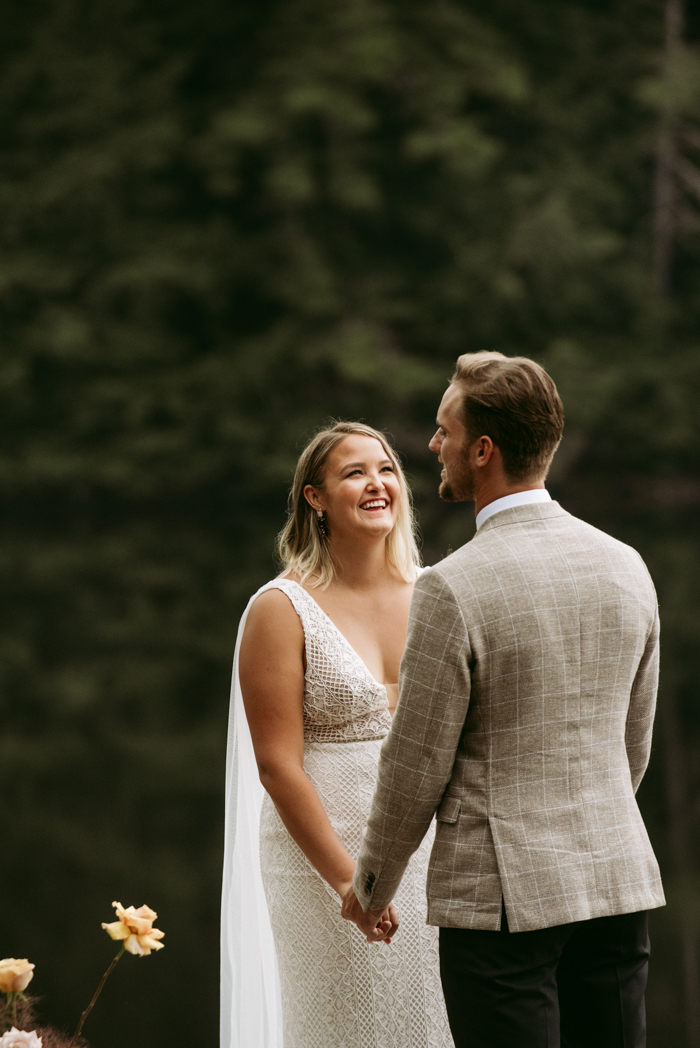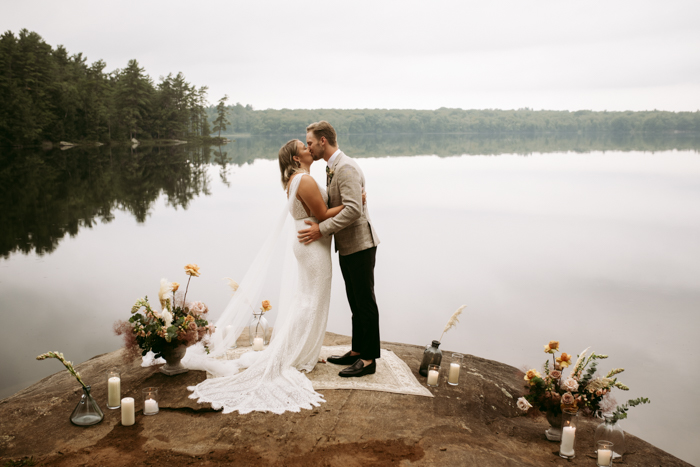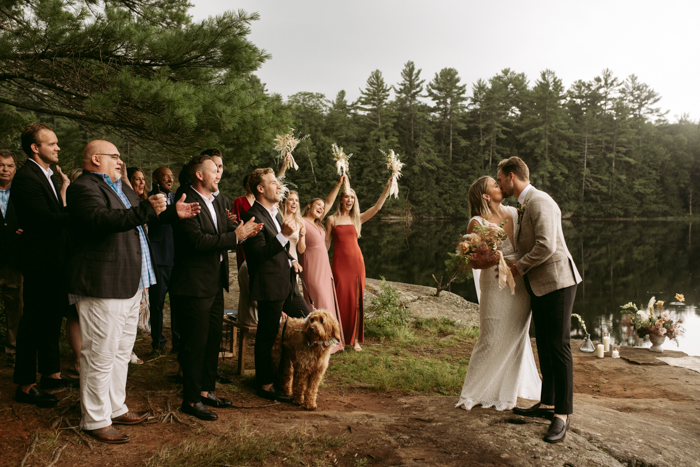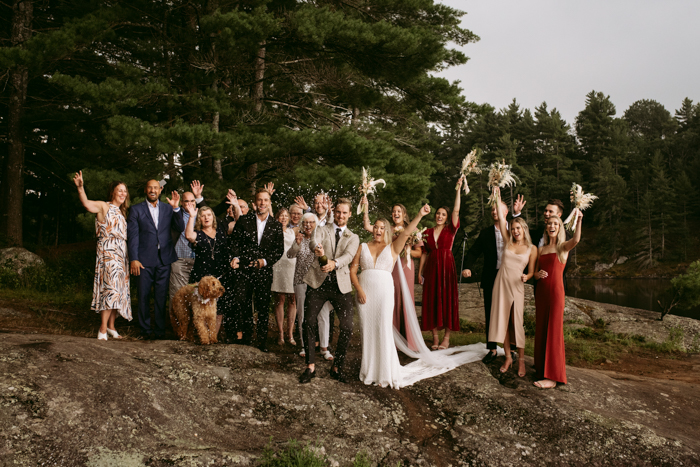 You Should Be Your Top Wedding Planning Priority
Our advice is short and sweet. Make your wedding day about you. Who you are as a couple and what is authentic to you. Focusing on the meaning and importance of our marriage, removing the 'traditional' aspects, and ensuring we were both incredibly happy with our plans meant so much to us.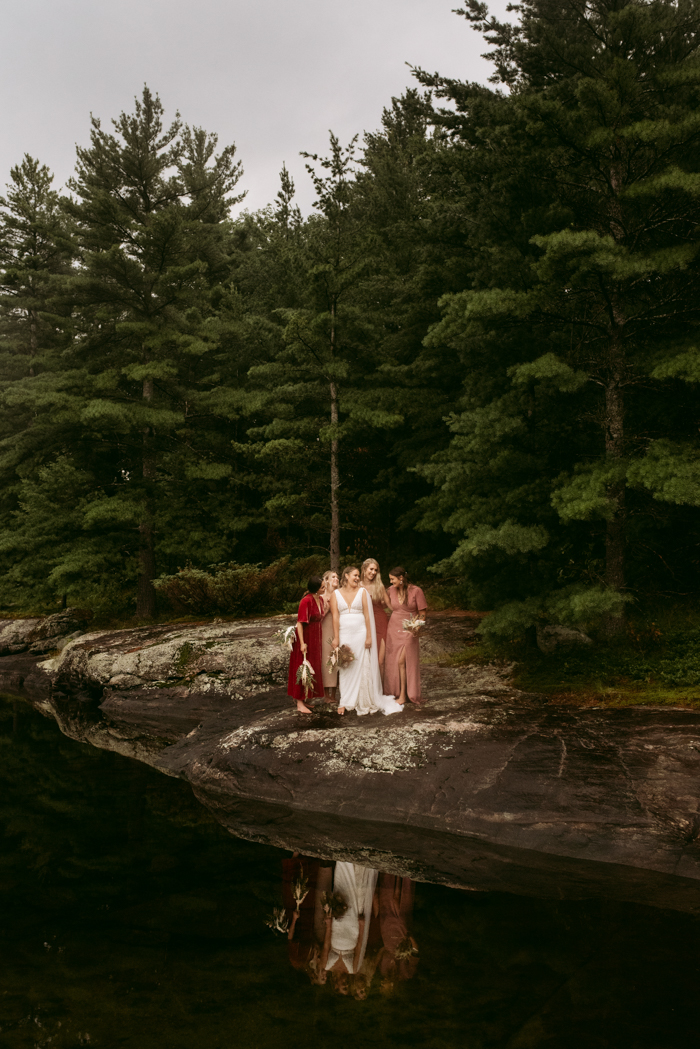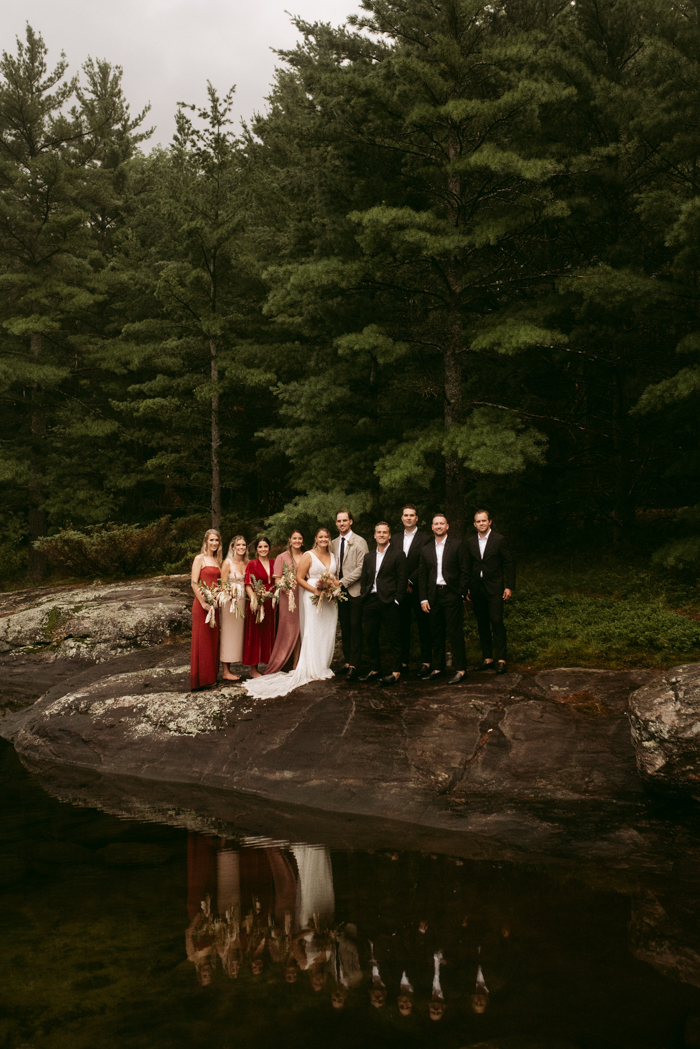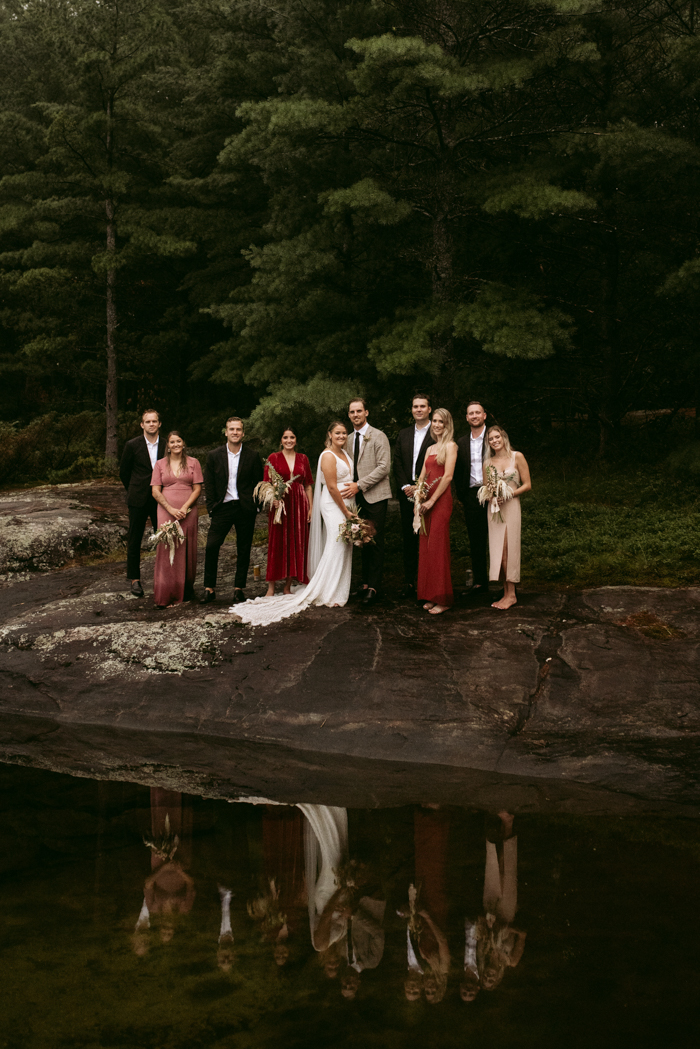 Working with Christina was the easiest and most fun process! We've never had professional photos done until our wedding day, and like many people, we were incredibly nervous. Christina Stirpe Photography is the absolute best at what she does. She's down to earth and extremely approachable, which makes it extremely easy to work with her. She's very open and was always willing to work with us to help make our wedding day everything we imagined.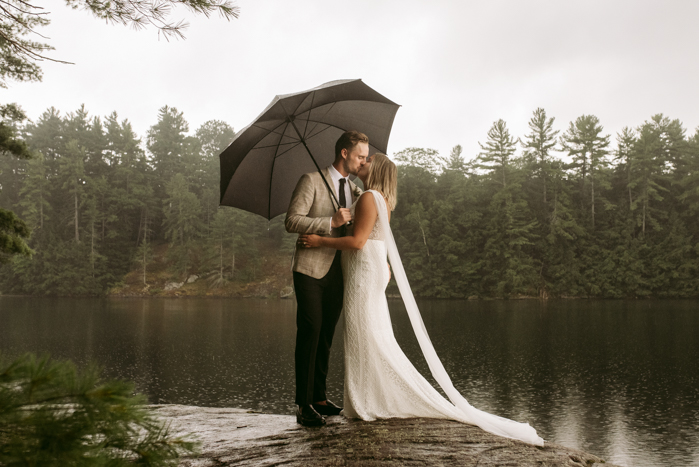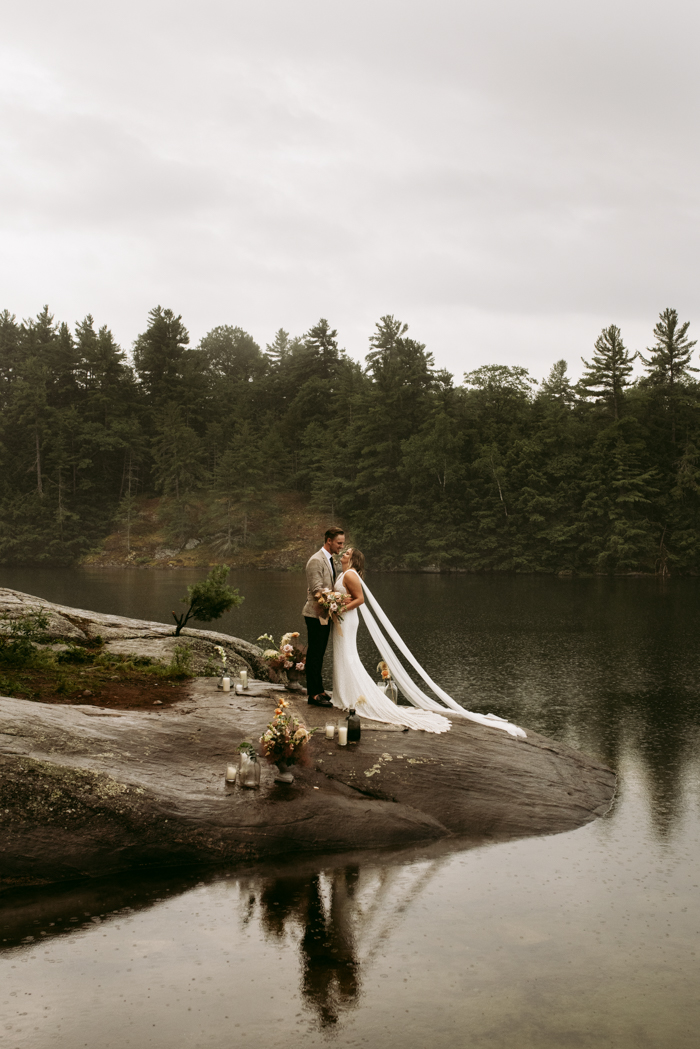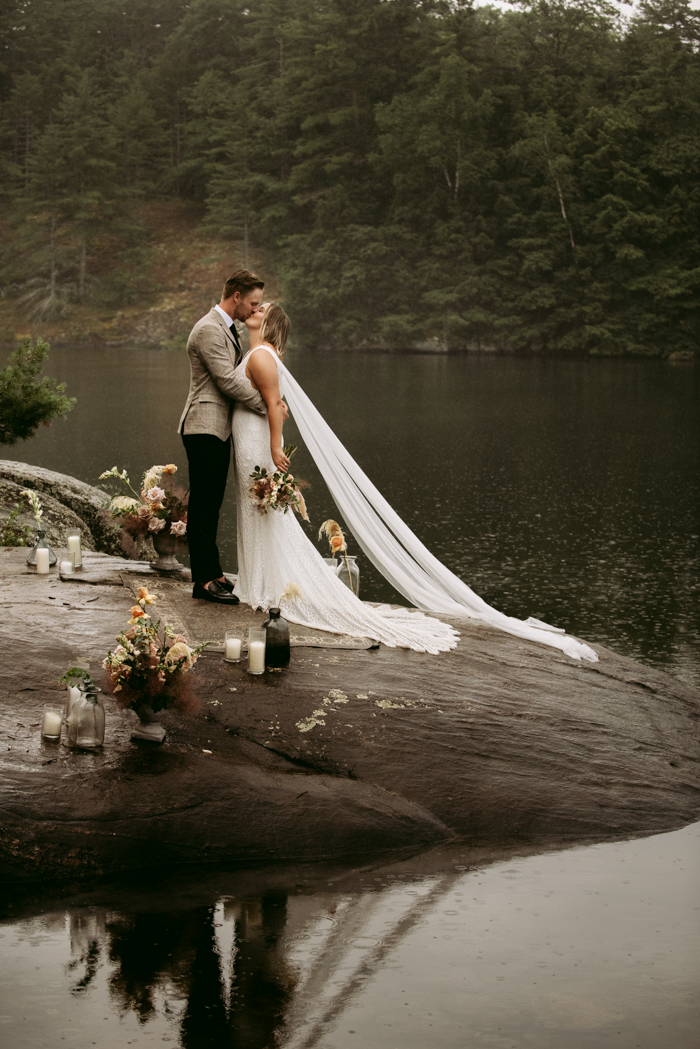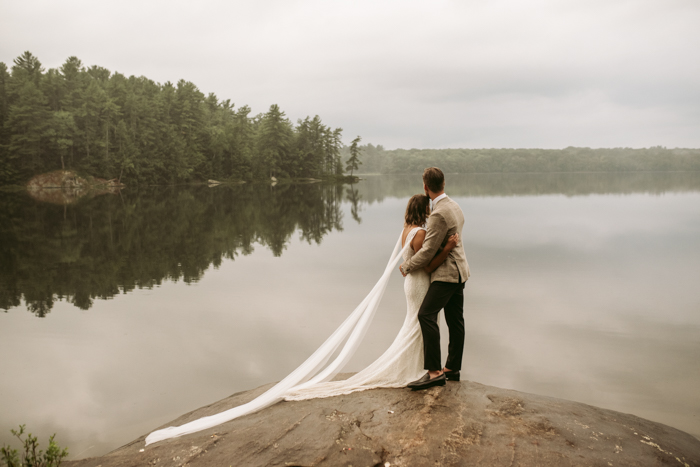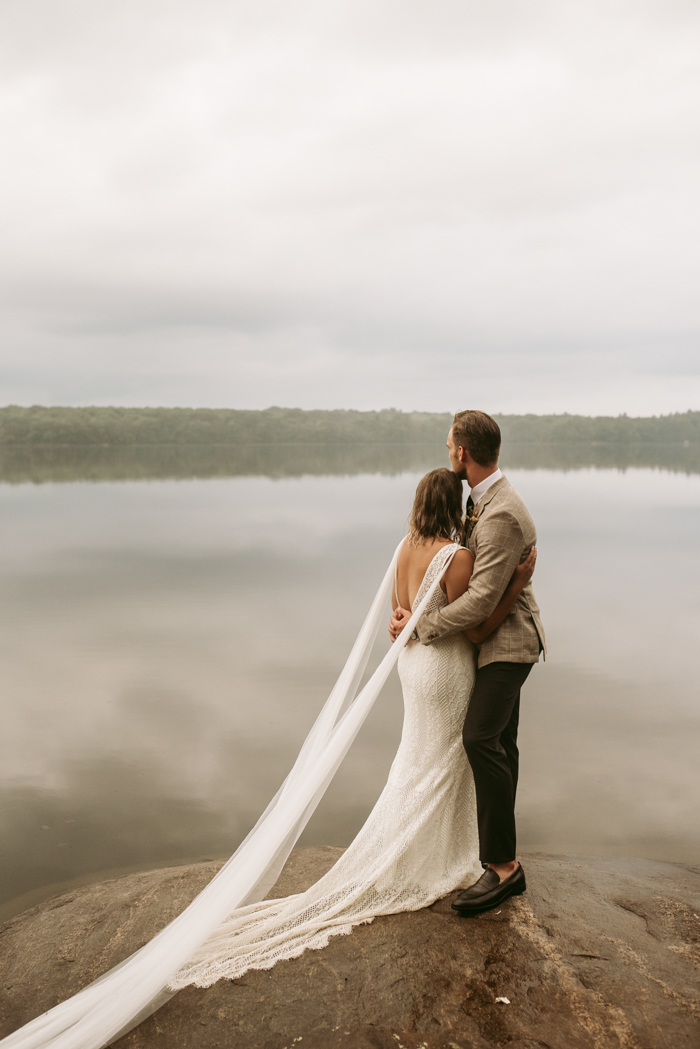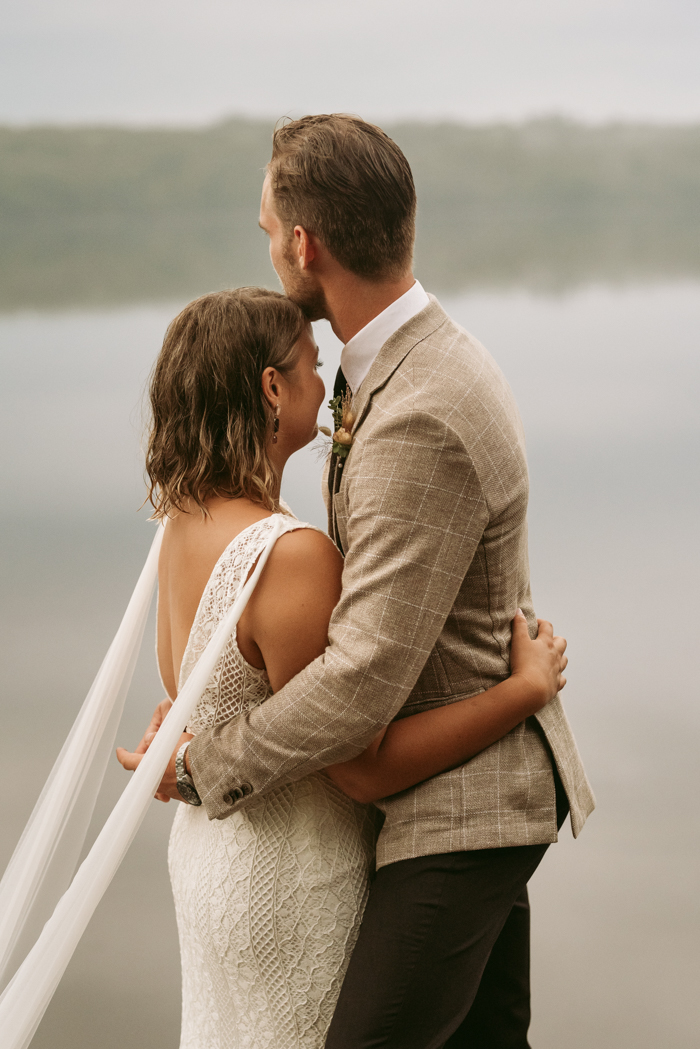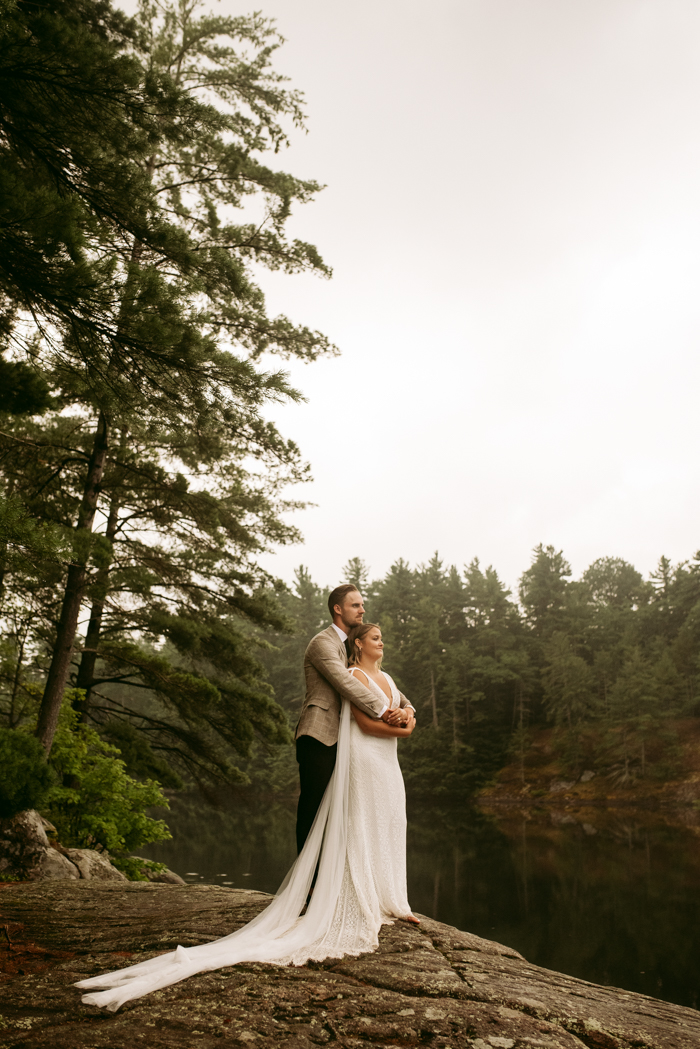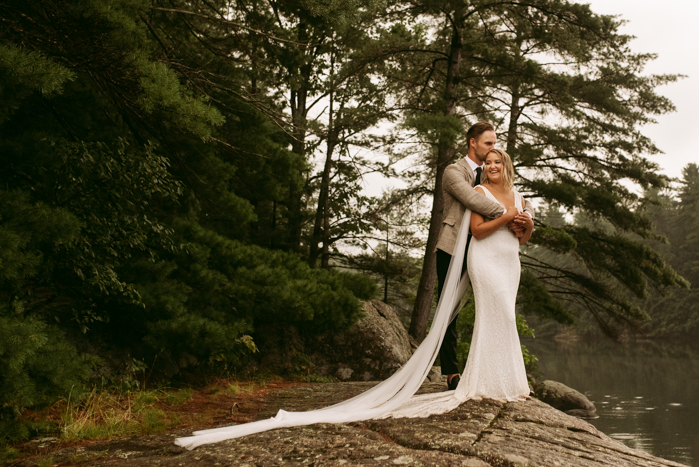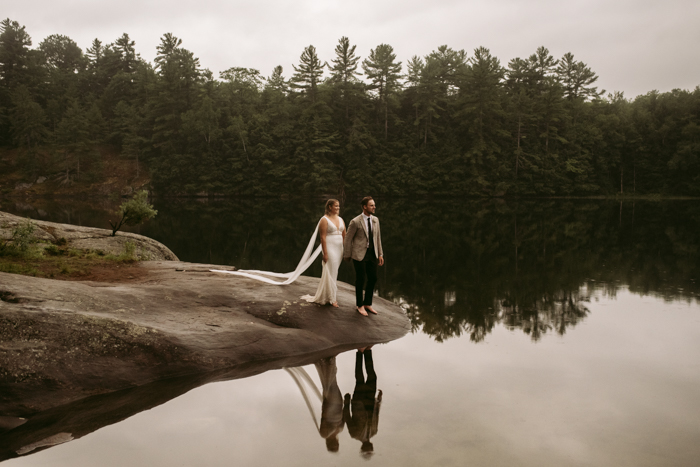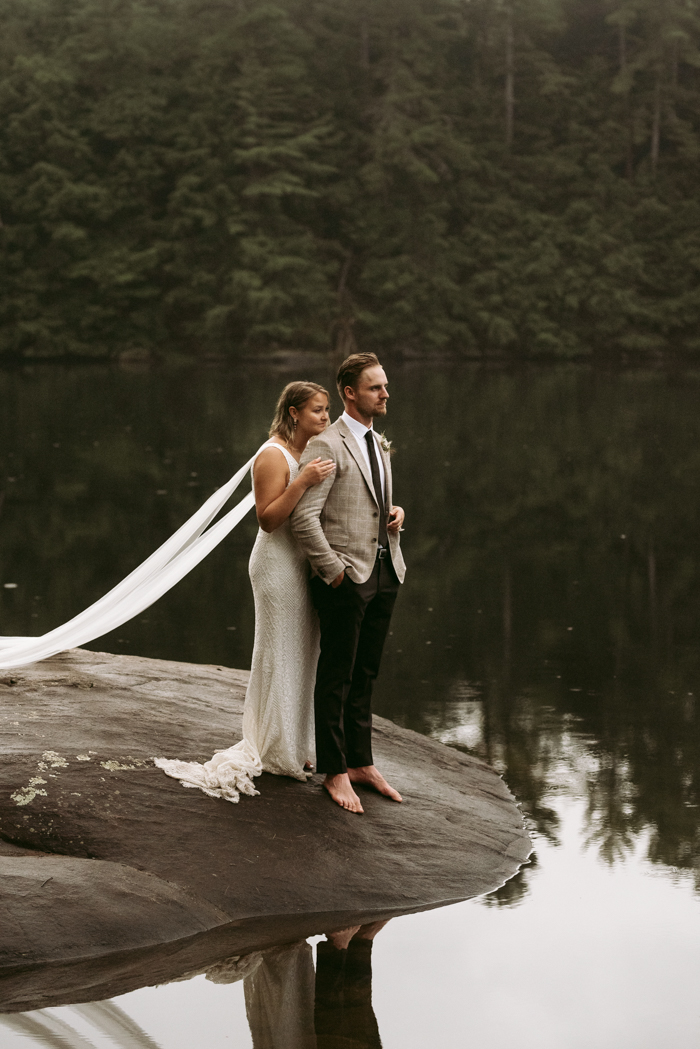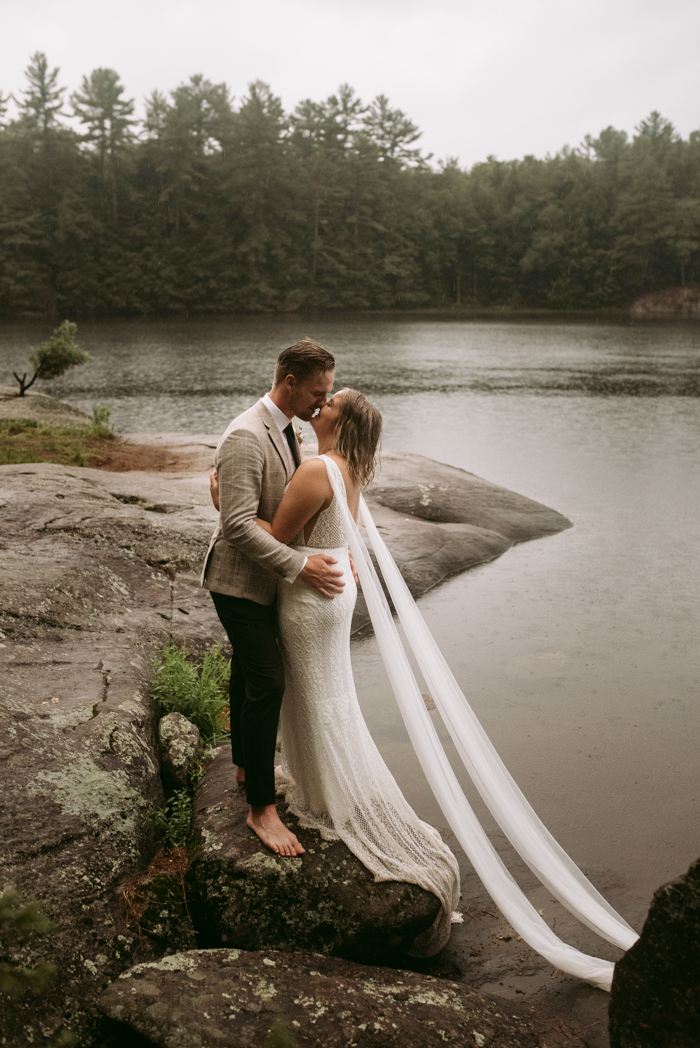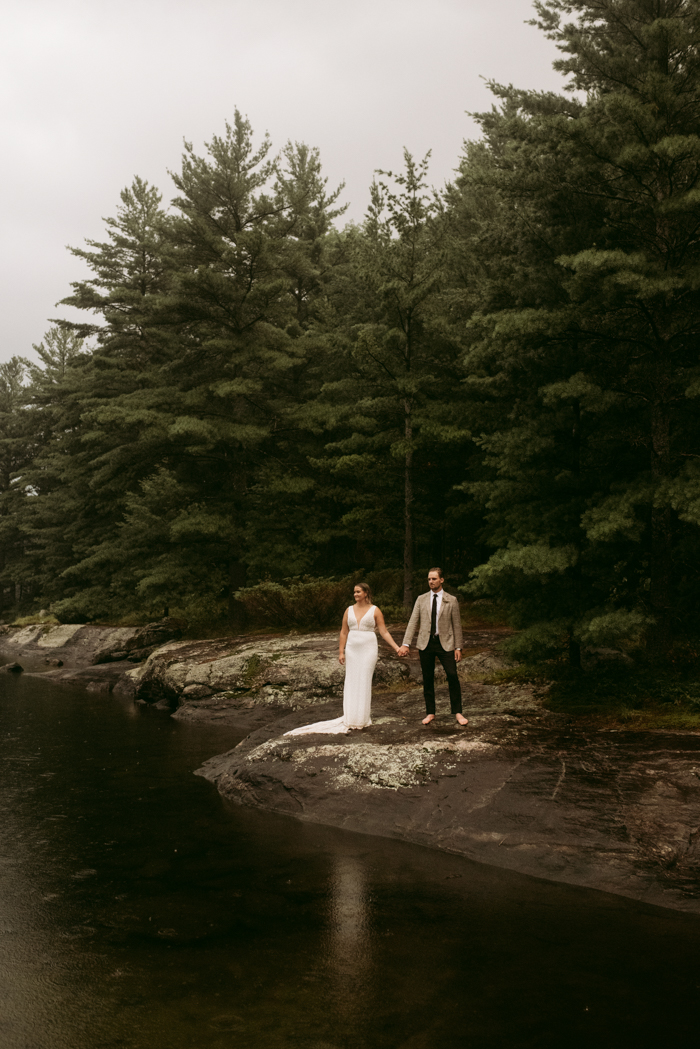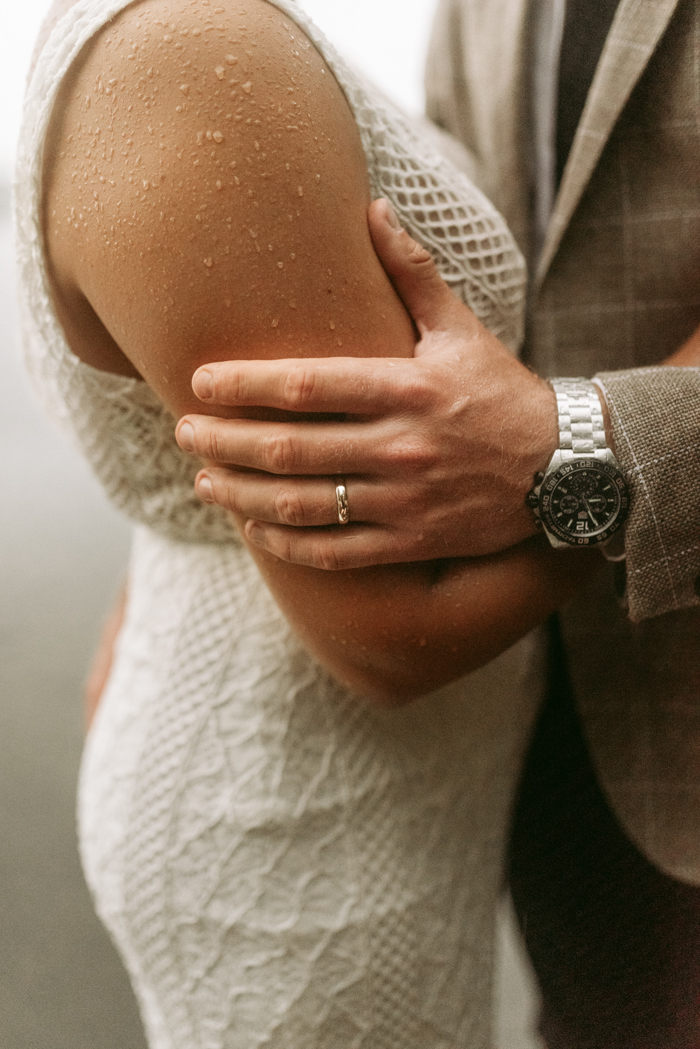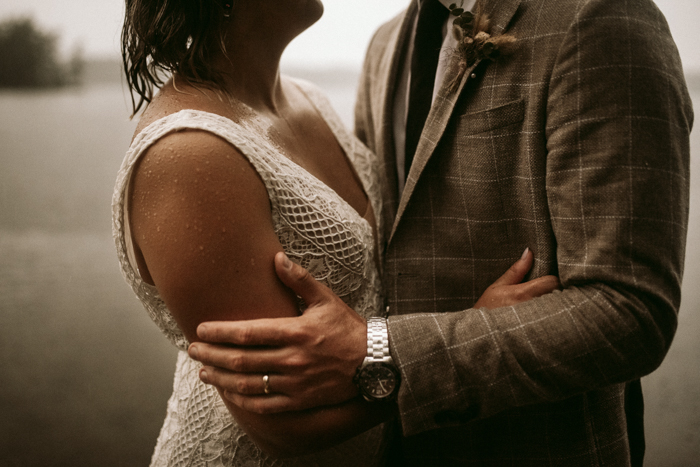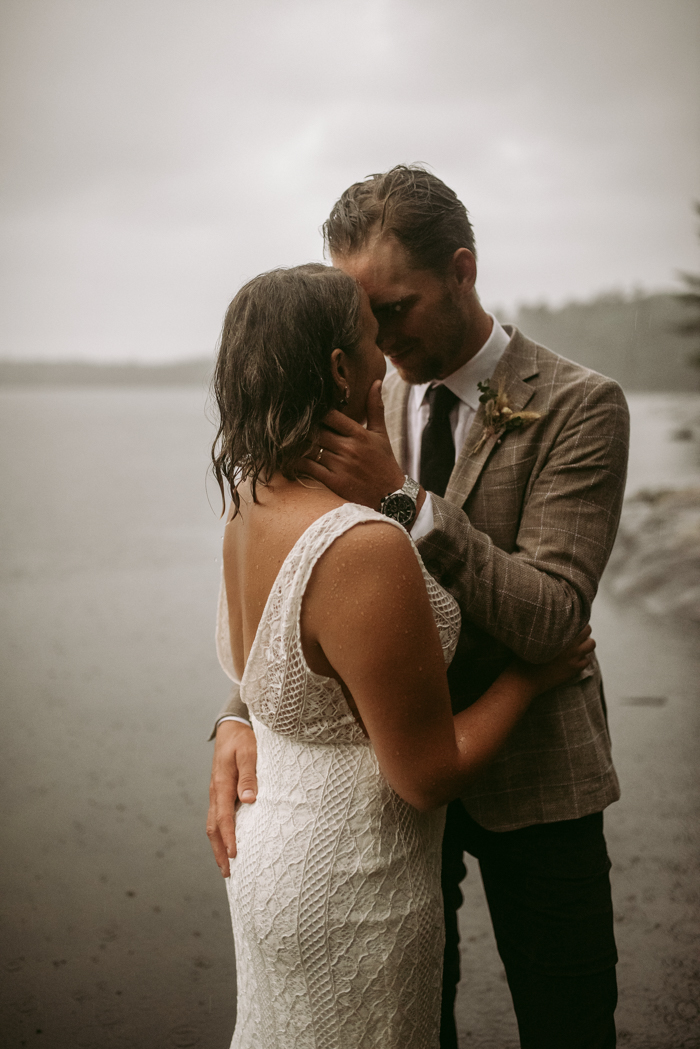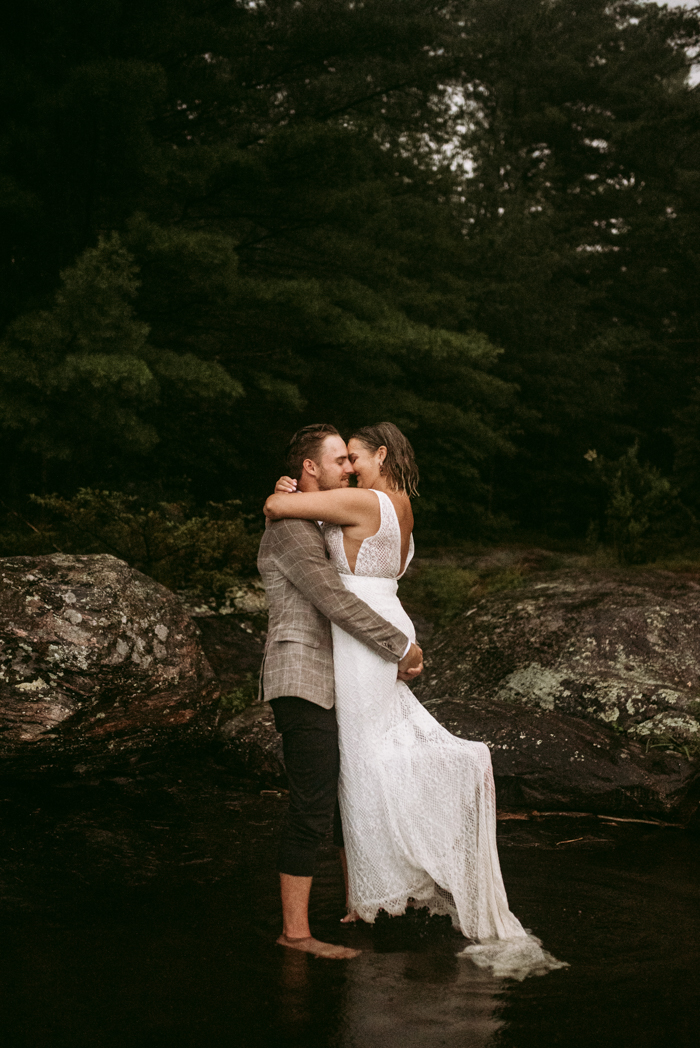 Congratulations Alex and AJ on their rainy lakeside elopement. Big thanks to photographer Christina Stirpe Photography and Junebug member Shannon Bellisle for sharing this intentionality-infused celebration. If you're dreaming of an adventurous Ontario wedding, check out more of Shannon's work in our directory of top wedding planners around the world.
This unique, intimate elopement proves there is no cookie-cutter celebration. There are alternative options—like hosting an elopement or micro wedding—when it comes to planning your dream day. If you're searching for ways to add adventure to your wedding day, check out the prettiest national parks fit for any wedding.