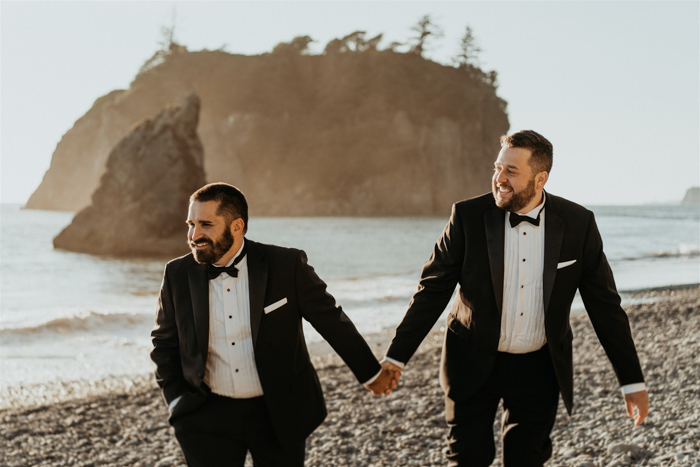 Come high or low tide, this couple will remain by each other's side. With the help of wedding planner Rain & Pines, Dusty and Bobby brought to life a Ruby Beach elopement that prioritized their love for adventure, furry friends, and each other. From the secluded, sandy location to the intentionality-infused details, these audacious explorers planned a destination wedding day that made a 6,900-mile cross-country drive well worth it.
This couple dreamed of a faraway destination wedding but didn't want to sacrifice the involvement of their loved ones—specifically their furry friends. To incorporate their pups back home, this couple wore Bulldog cufflinks and topped their wedding cake with a custom silhouette topper of the grooms and their three pups.
From the sweet getting-ready moments to the golden hour waterfront vow readings, Photographer Henry Tieu captured every cherished moment from this stunning elopement. For couples dreaming of far-off celebrations without sacrificing stylish decor and the involvement of loved ones, keep scrolling. You're in for a treat.
Photographer's Thoughts On This Ruby Beach Elopement
This was a 100% LGBTQ elopement. The couple, the photographer, the wedding planner, and even the officiant involved in this elopement is a part of the LGBTQ community. It was so beautiful to see everyone come together to celebrate the most important thing—love! Dusty and Bobby's day was filled with fun, laughter, and love. It was such a beautiful scene to witness and a privilege to photograph.
The Couple:
Dusty and Bobby
The Wedding:
Forks, Washington
Incorporating Loved Ones In Your Elopement
We incorporated fun little items that reflected us and our personalities. We're big University of Florida fans, so we both had Gator socks on. Then we accented our outfits with French Bulldog and English Bulldog cufflinks since our fur babies couldn't be there. We also got a custom silhouette topper made with the two of us and our three pups.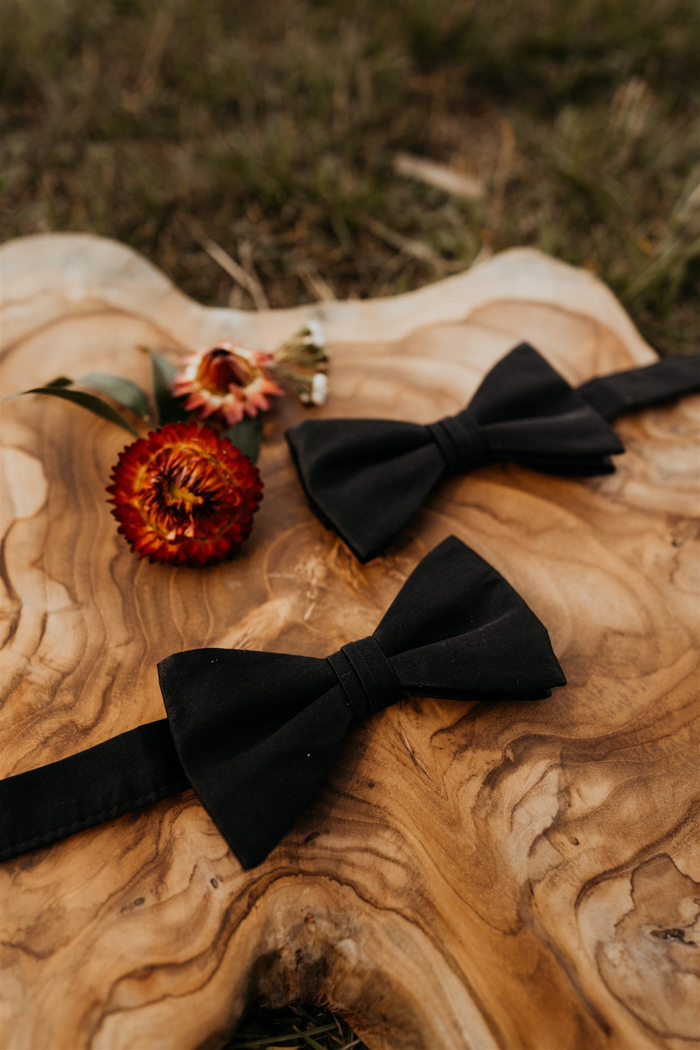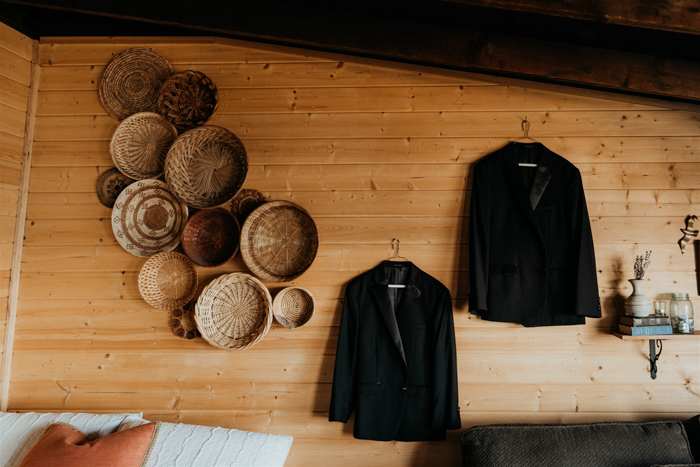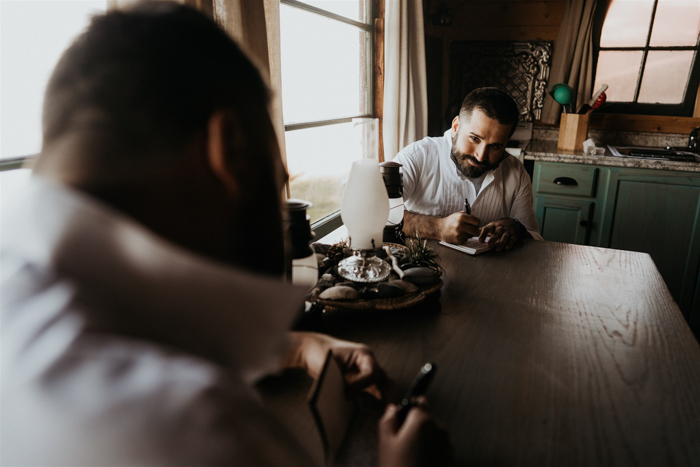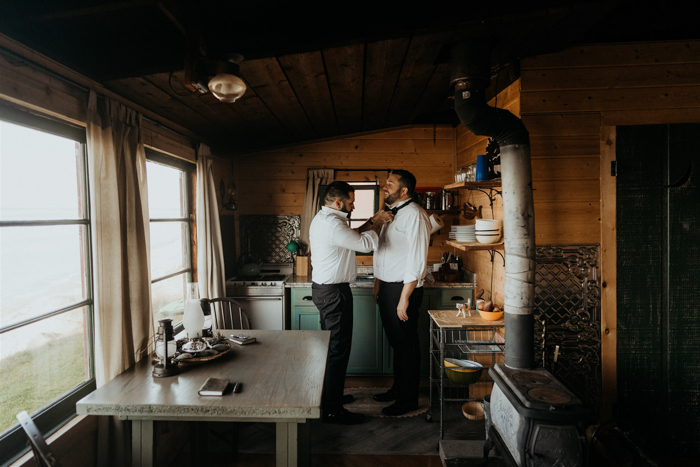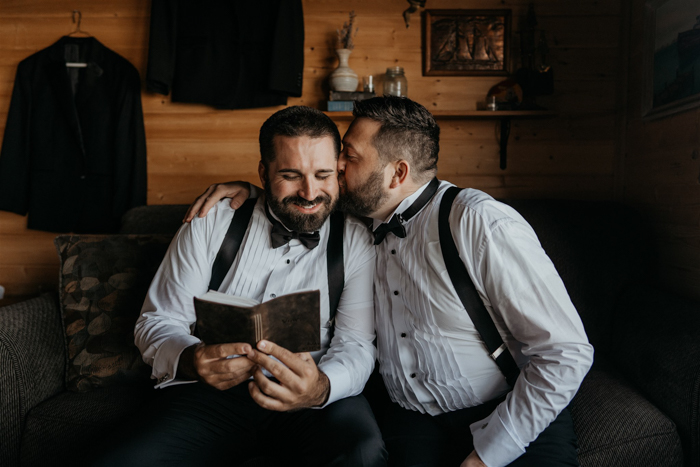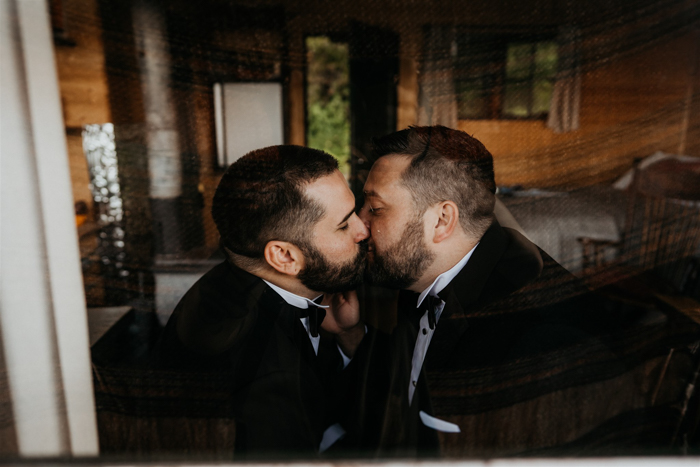 Exchanging "I Do's" In Your Favorite Place
We knew we wanted to go out to Seattle—one of our favorite places—and we finally decided on Ruby Beach because it's just so different from anything we have back home. We also really wanted to make an adventure of it, so we turned it into a 16 day, 6900-mile cross-country camping trip out of it.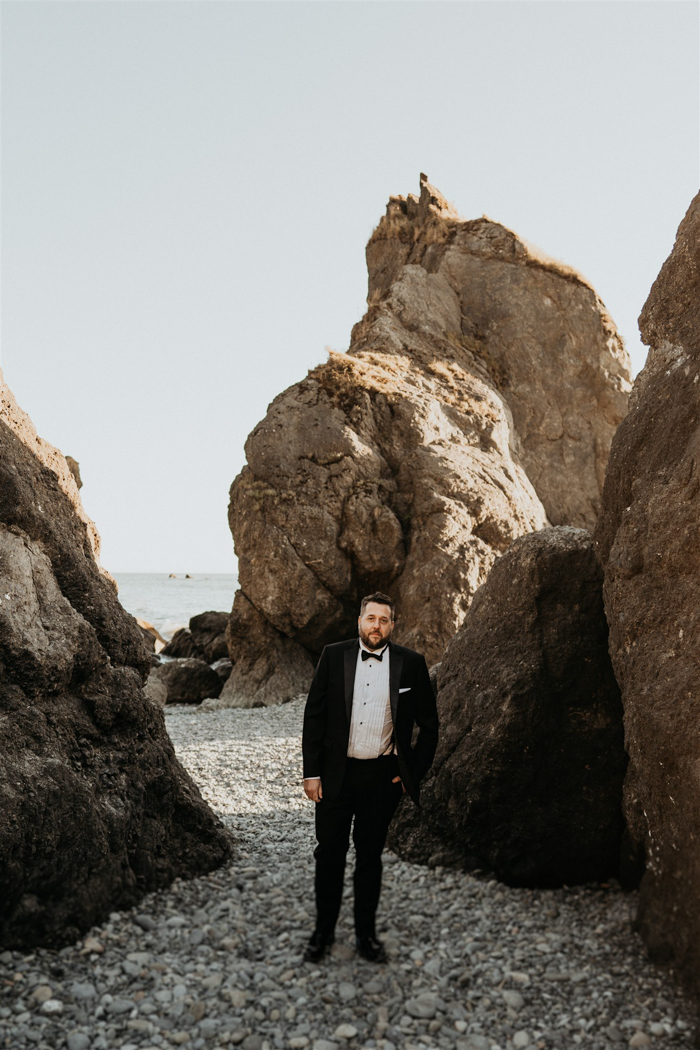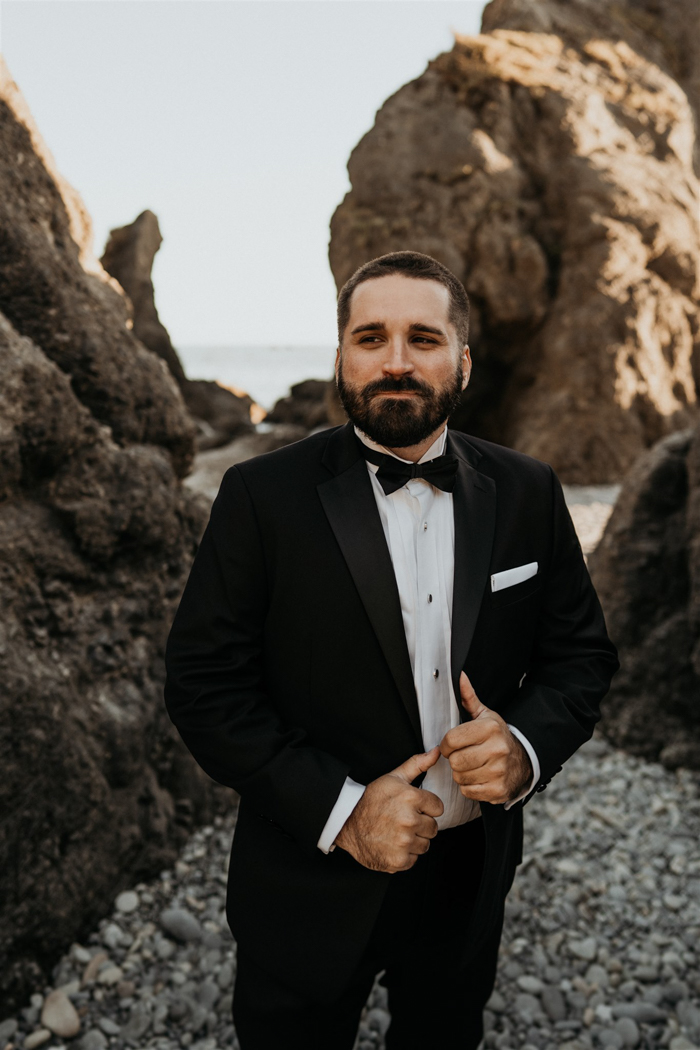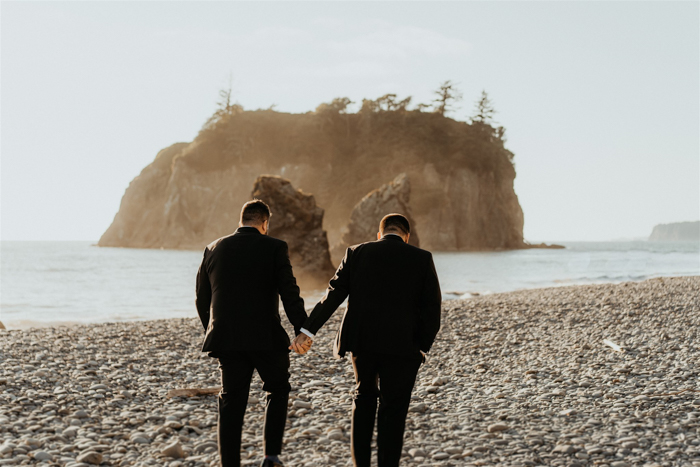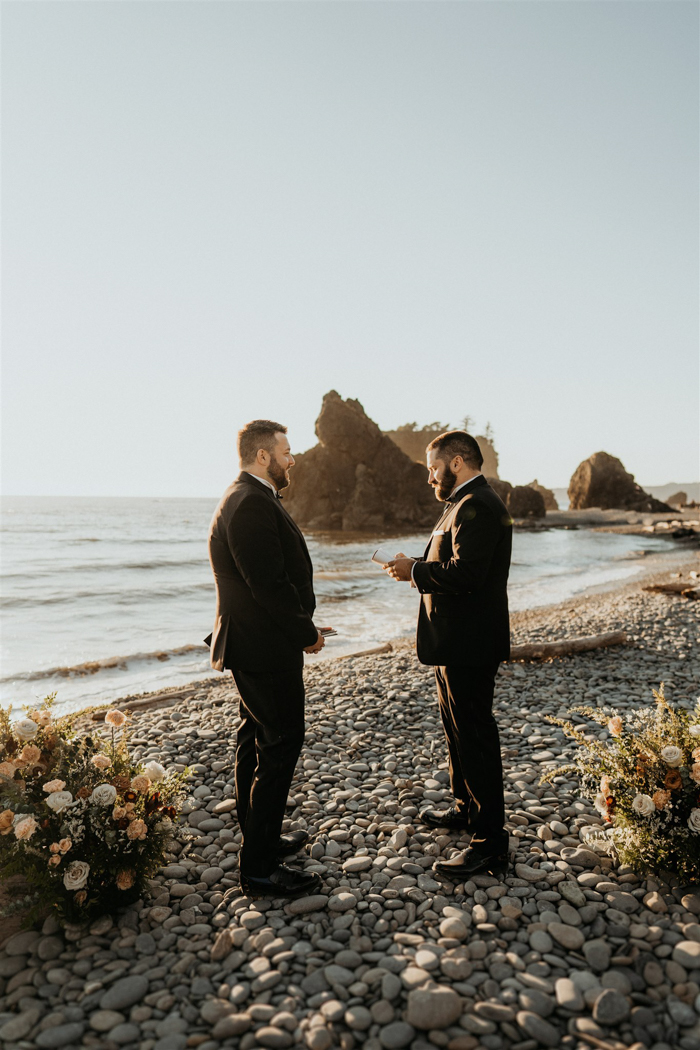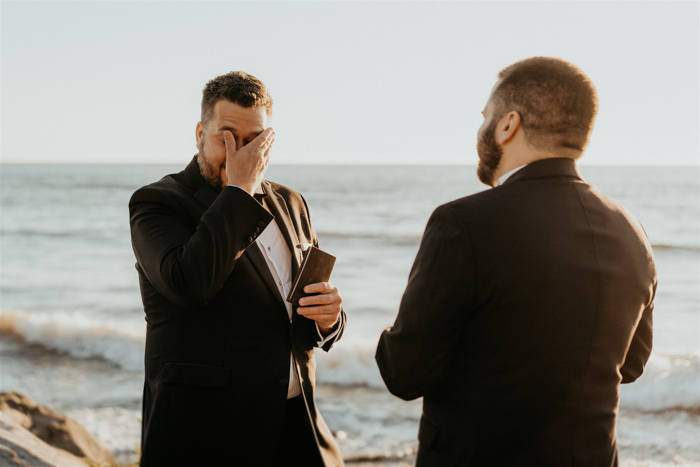 Hand-Written Vows Make For A Personalized Ceremony
As cliche as it sounds, we're so proud of our ceremony. We both decided to write our own vows for the ceremony and that moment is something we will cherish forever.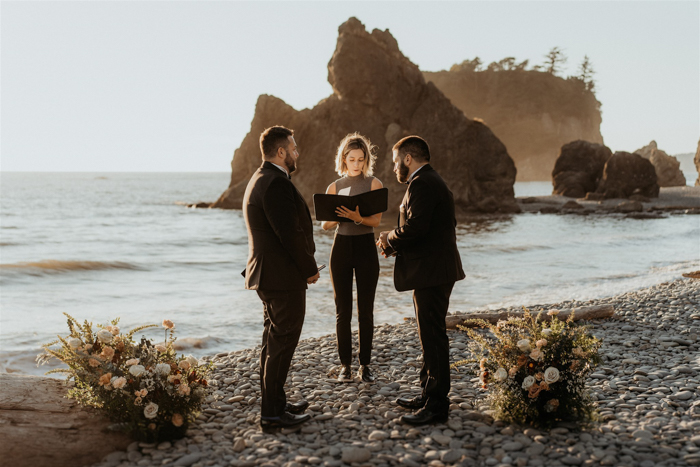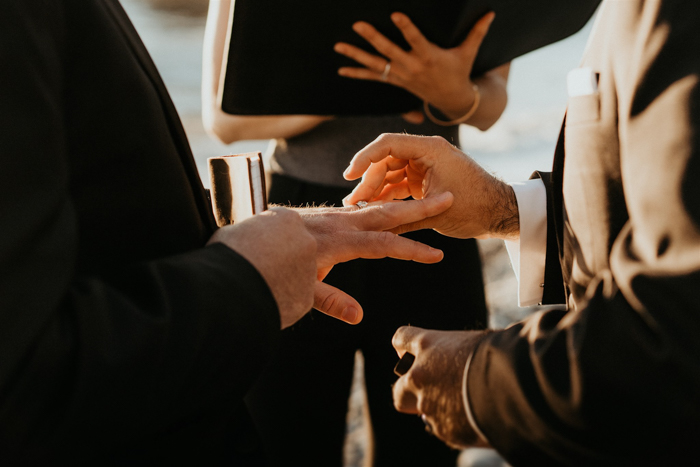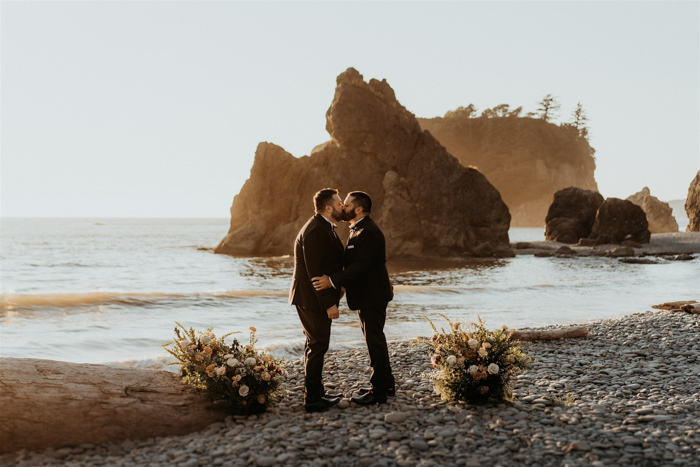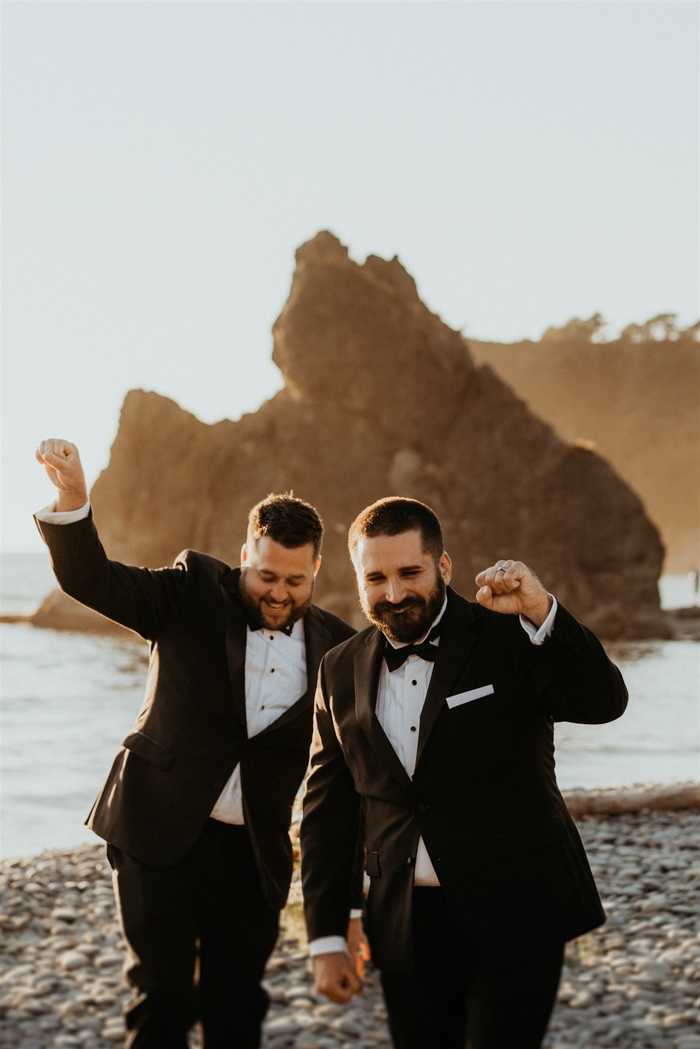 Sometimes Less Is More
Our advice to couples everywhere is to keep it simple, and remember it's your day. When we decided to elope, a lot of our friends and family were bummed they wouldn't be able to attend. In the end they understood. What made it so special to us was that the day was so stress-free and fun.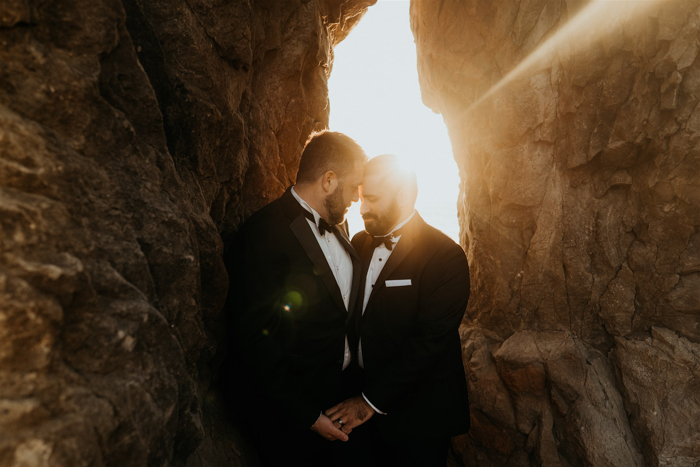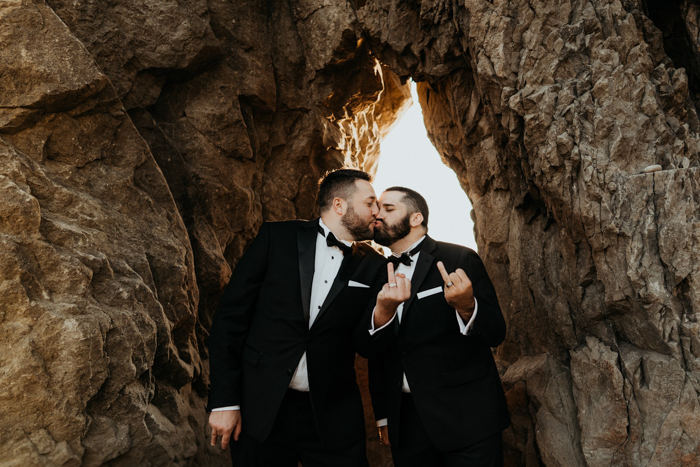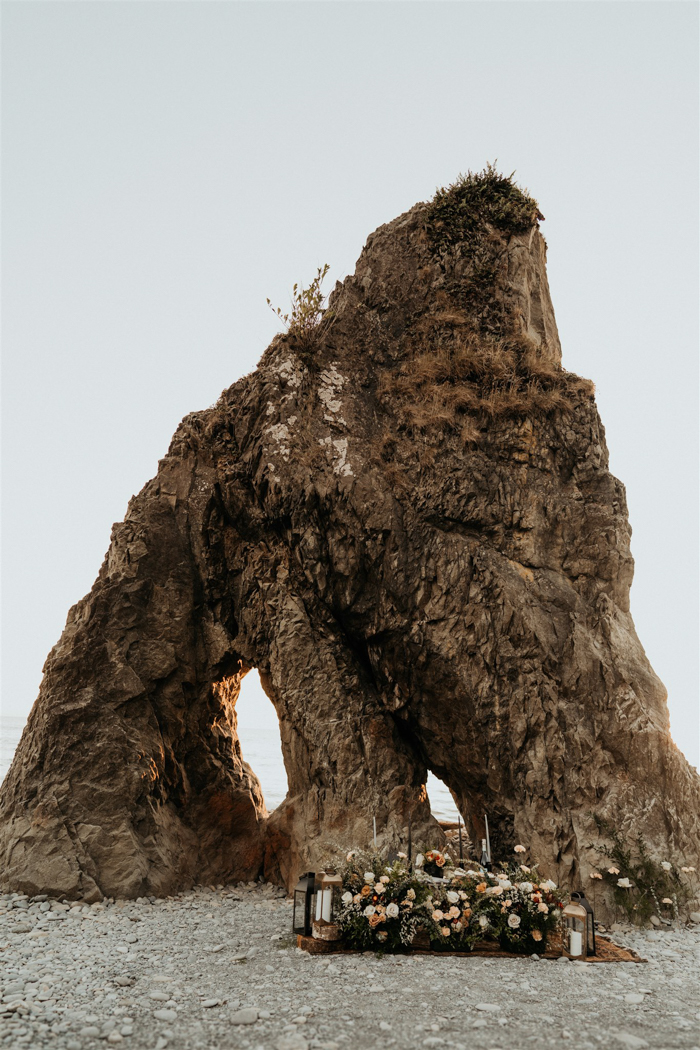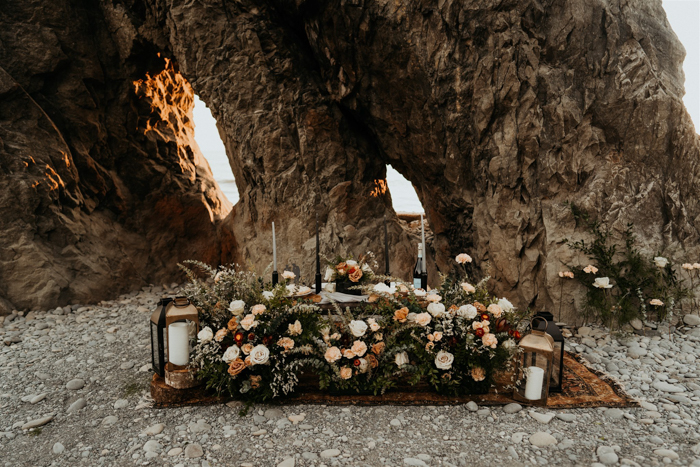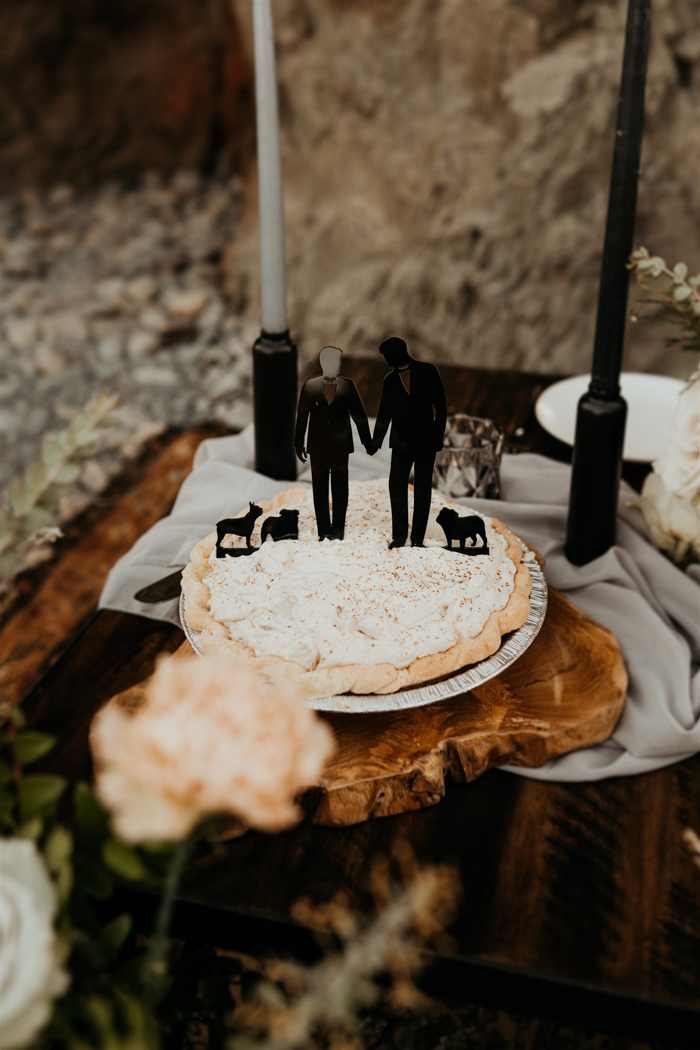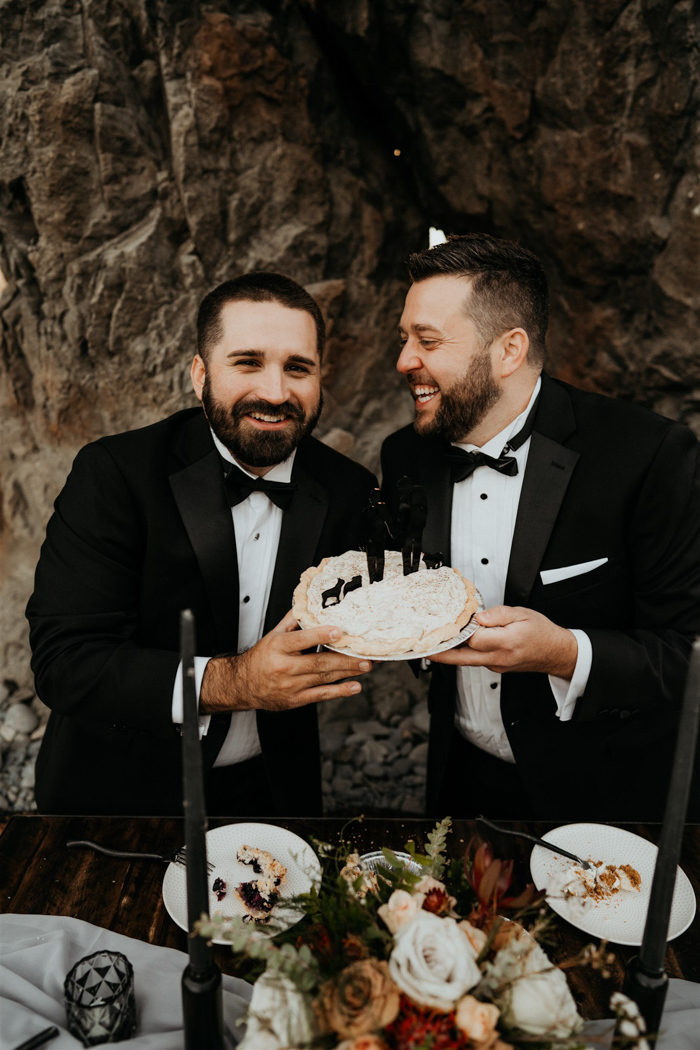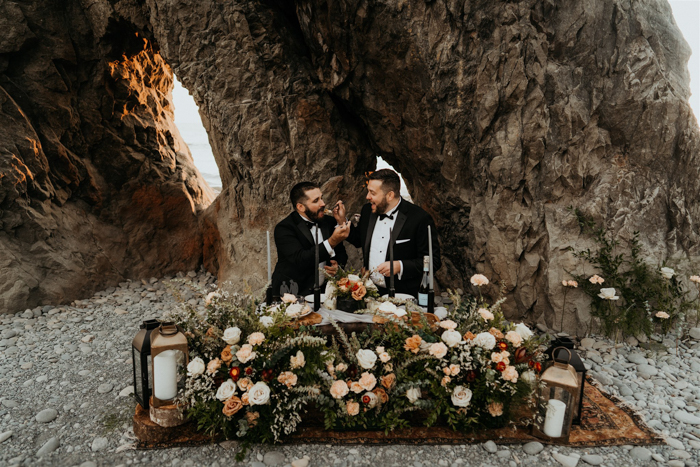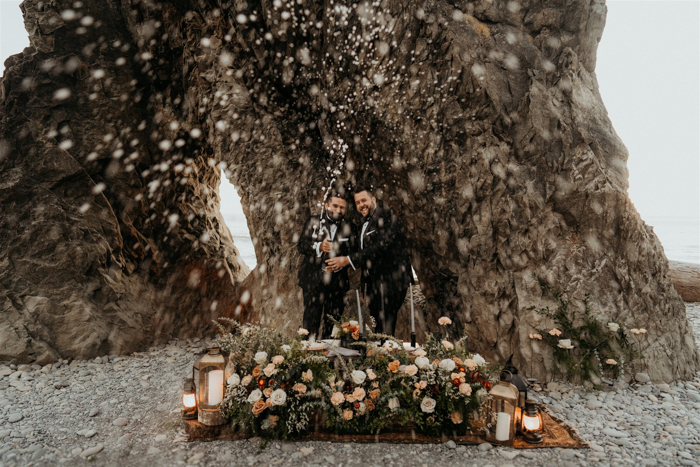 Working With Photographer Henry Tieu
Henry Tieu was amazing. We're not comfortable in front of the camera at all, but Henry was so patient and helpful in getting us in the right spots and capturing incredible photos. He's truly the best. We were so fortunate to work with our photographer, Henry Tieu.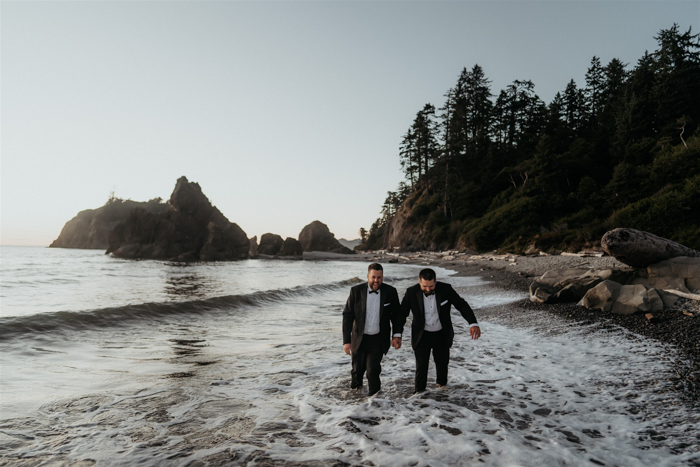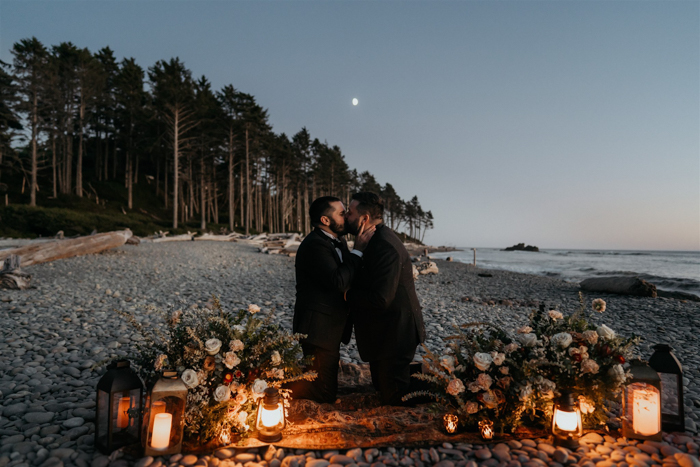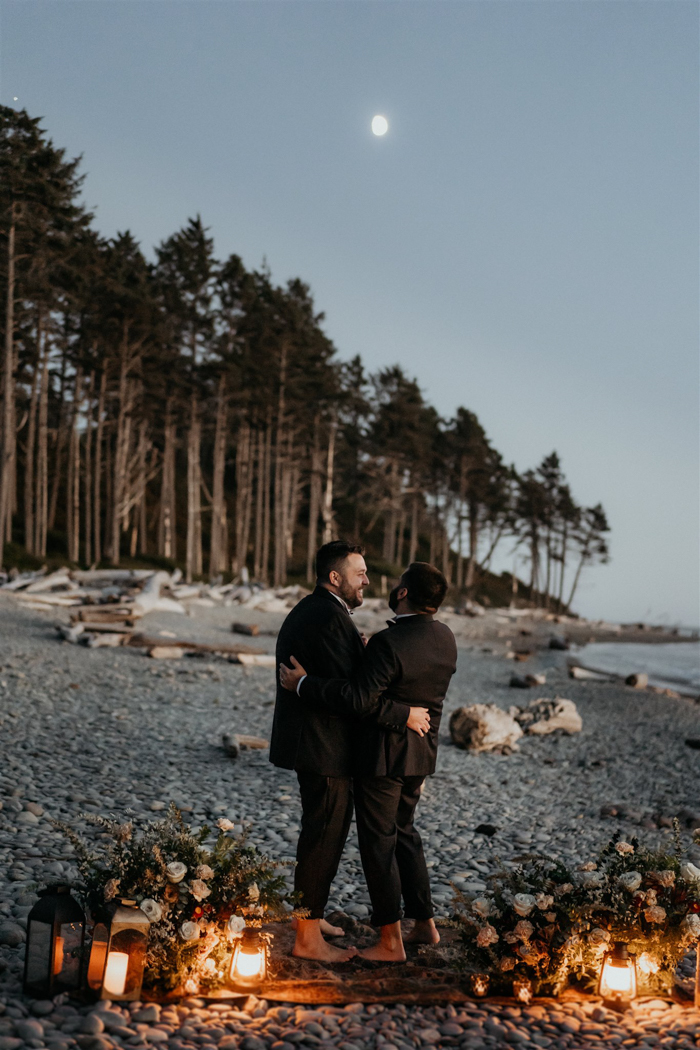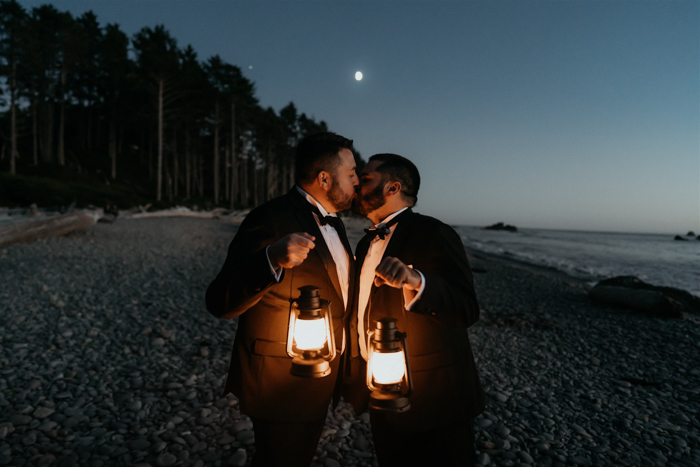 Congratulations Dusty and Bobby on their intimate Ruby Beach elopement. And big thanks to photographer Henry Tieu for preserving these special moments that'll serve as inspiration to couples everywhere.
An intimate ceremony or stunning decor—Dusty and Bobby's Ruby Beach wedding proves you can have both. If you're in search of elements that can be added to make your intimate celebration even more you, check out our guide for decorating your elopement.