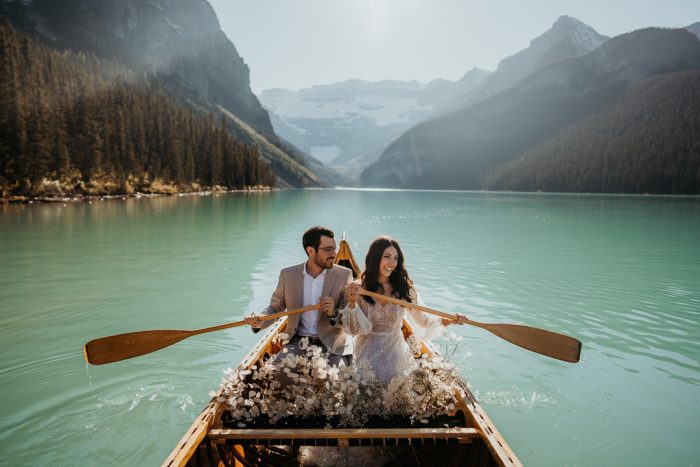 Samantha and Jacob's ethereal Lake Louise wedding was a sight to behold. Their goal was to have an adventurous elopement without having to sacrifice tradition, and they absolutely nailed it. The pair chose a stunning location in the Canadian Rockies to set the stage for their weekend-long affair and not only that, their timeless aesthetic, airy florals, and all-white color palette elevated the romantic vibe. Talk about a magical celebration of love!
With the majestic mountains, a sparkling lake, and alpine trees as a backdrop, the two exchanged beautiful heartfelt vows under a fabric-draped chuppah. After the ceremony, the couple explored the surrounding areas and went on a canoe ride for some breathtaking portraits in nature. Though the scenic views were hard to top, the true highlight was their reception at the Victoria ballroom. The space featured large windows that perfectly framed the surrounding landscape. Here guests were treated to a fondue dinner and wine on elegant candle-filled tablescapes.
With captivating scenery, delicious food, and a whole lot of love, their big day is a reminder of what truly matters, your love. And thankfully, Henry Tieu was there to capture all the luxurious details and unforgettable moments that are sure to blow you away.
The Couple:
Samantha and Jake
The Wedding:
Fairmont Chateau Lake Louise, Lake Louise, Canada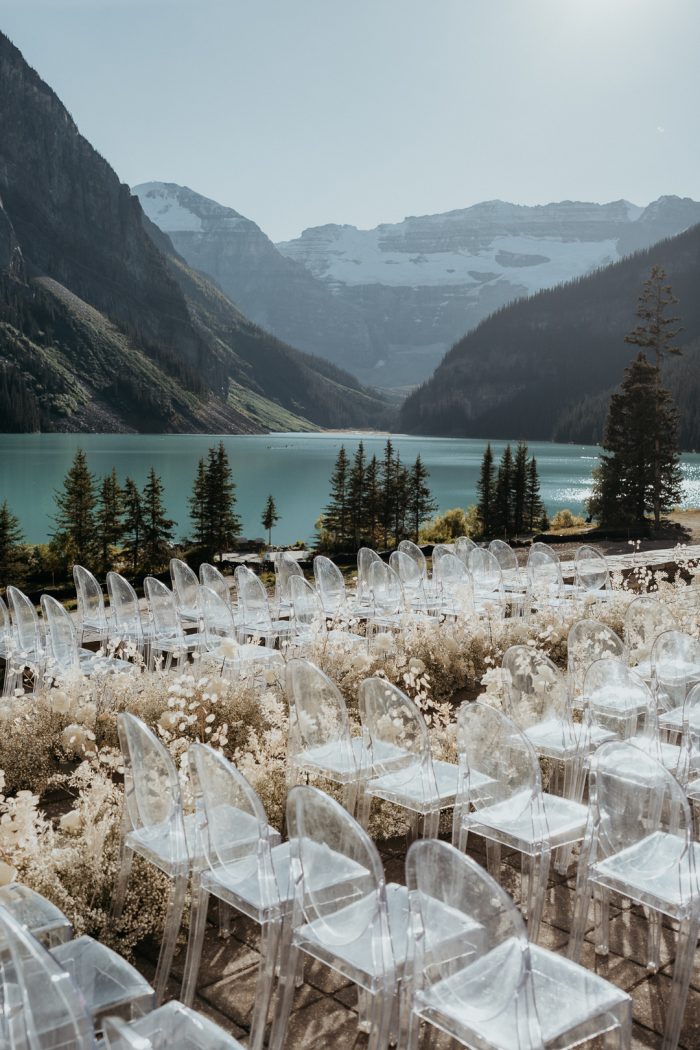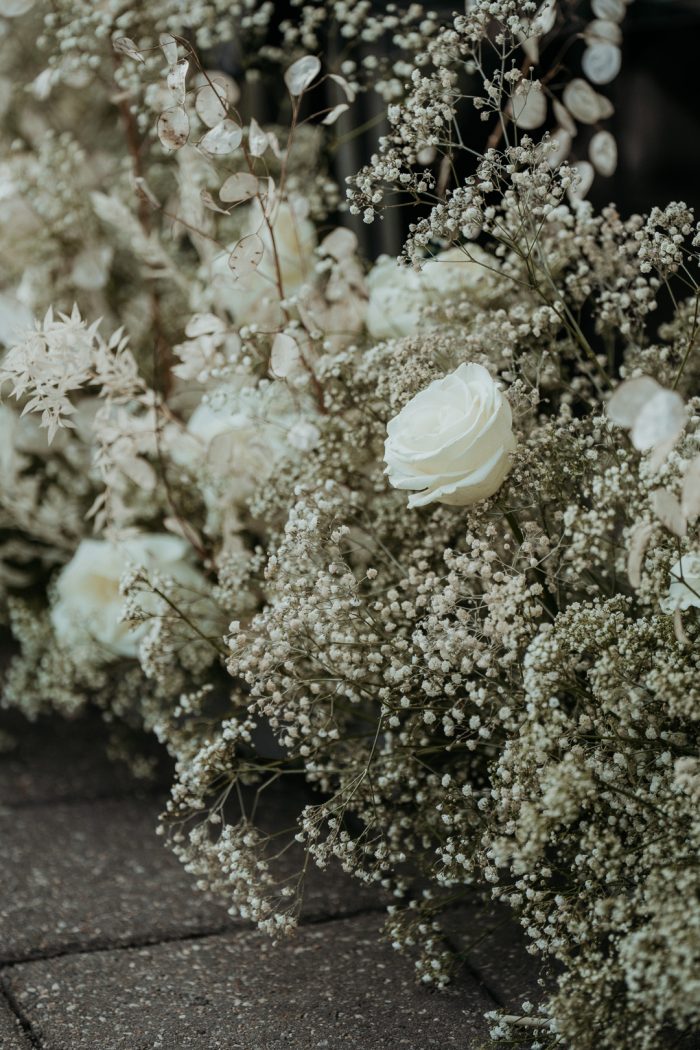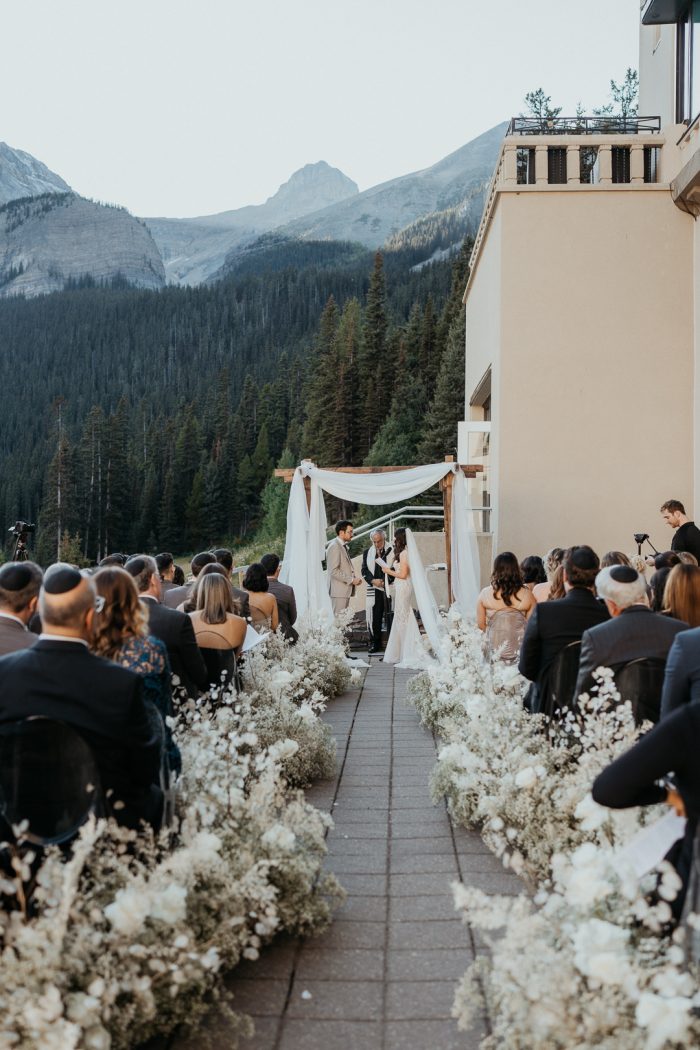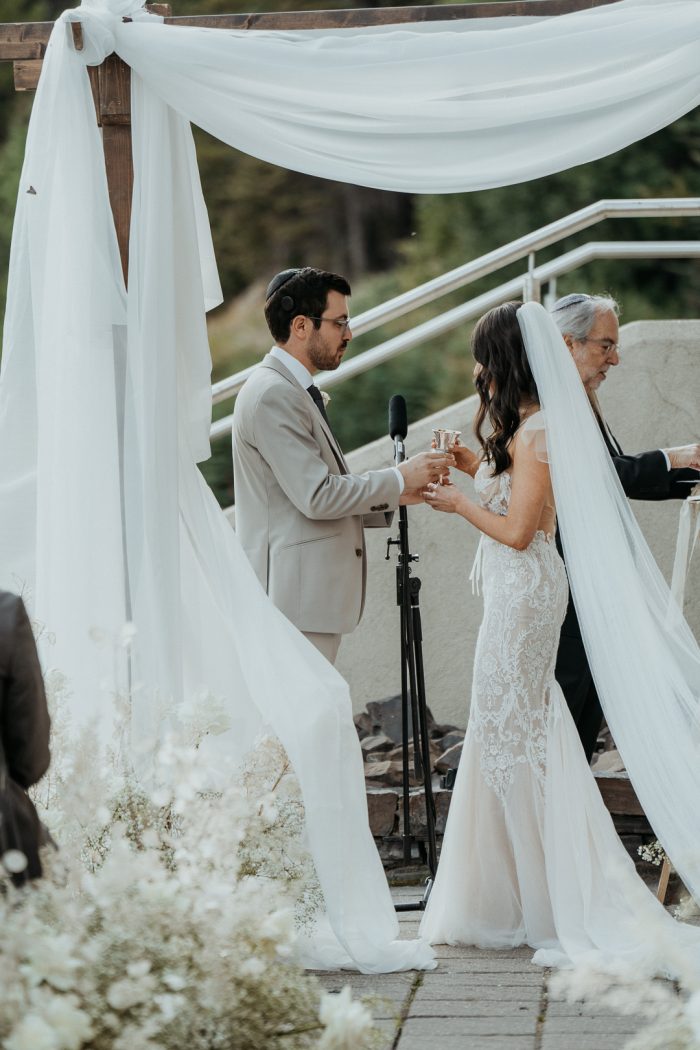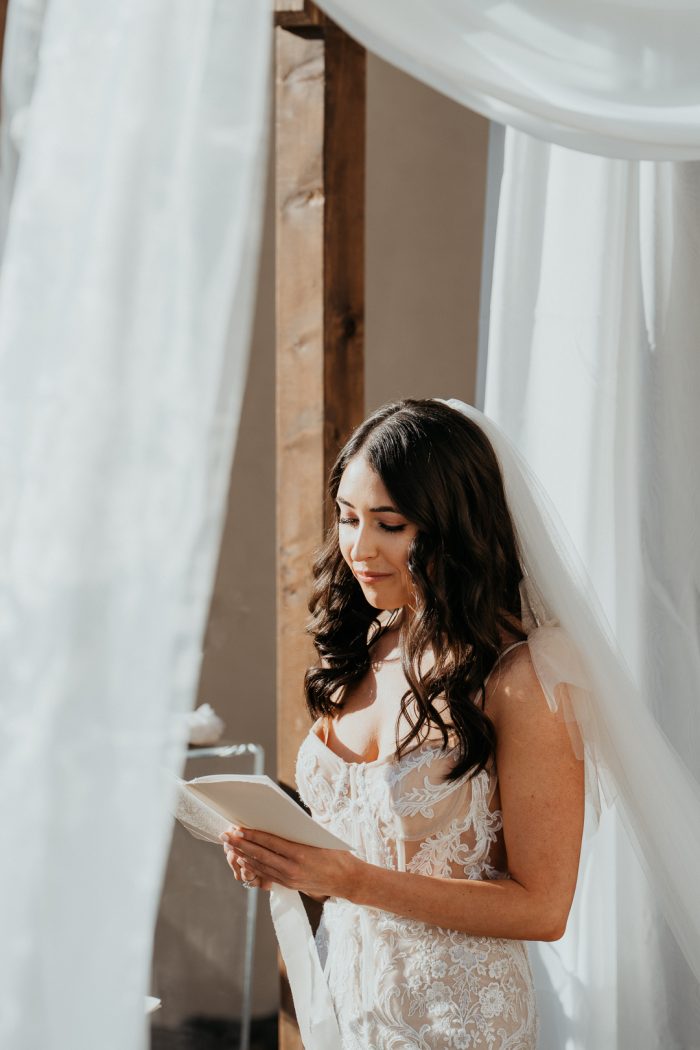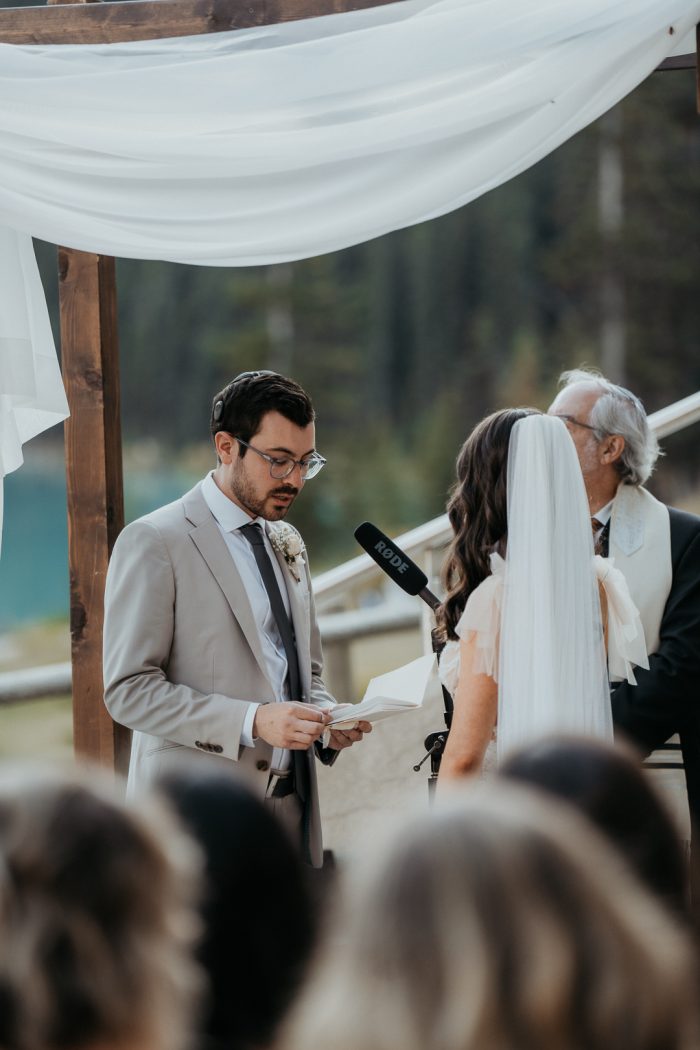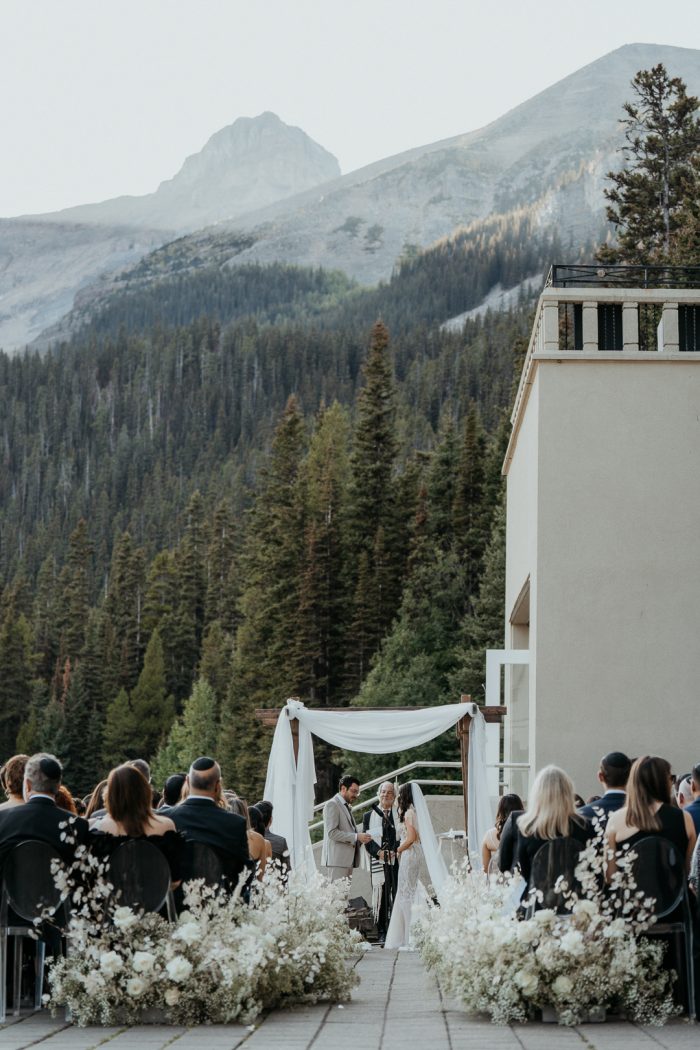 How They Landed On A Weekend-Long Wedding Lake Louise Wedding
When we began wedding planning, we were looking for a fundamentally different type of event that struck a balance between a "traditional" wedding and adventure elopement. We wanted to host our family and friends for a weekend of incredible food and fun in a rugged and adventurous setting that felt luxurious and comfortable for guests with various comfort levels with being outdoors. And we smashed it with the Fairmont Chateau Lake Louise. Our guests could walk, hike, canoe, or simply sit on the gorgeous terrace and enjoy the views. In terms of design, our wedding day vibe was ethereal, romantic, and contemporary. We leaned into ethereal fabrics and textures. We're incredibly fortunate that instead of having a dream wedding day, we had an epic wedding week adventure with 80 of our closest family and friends.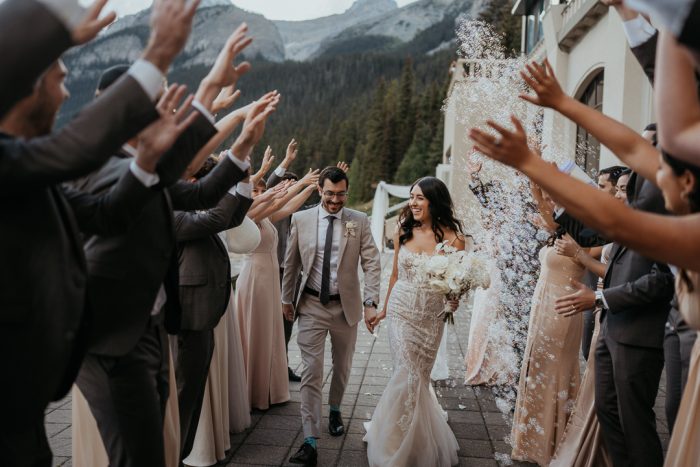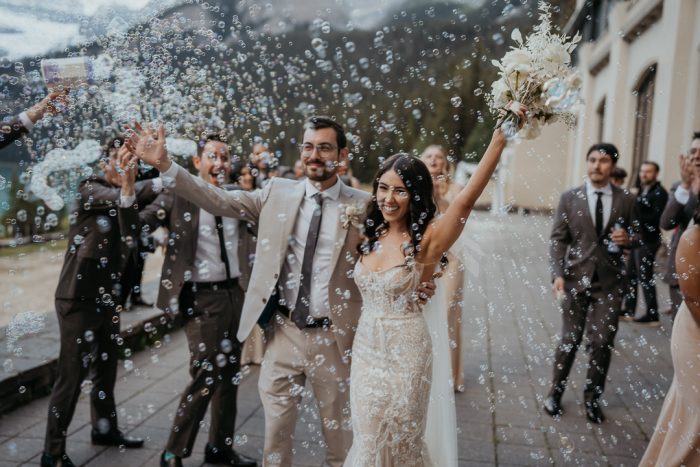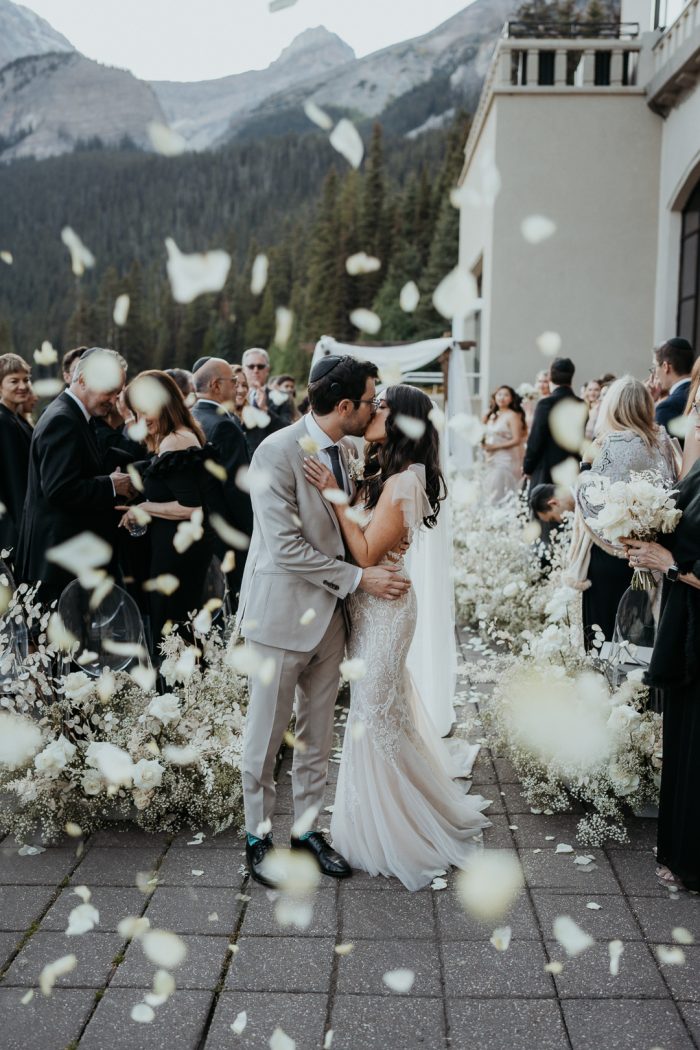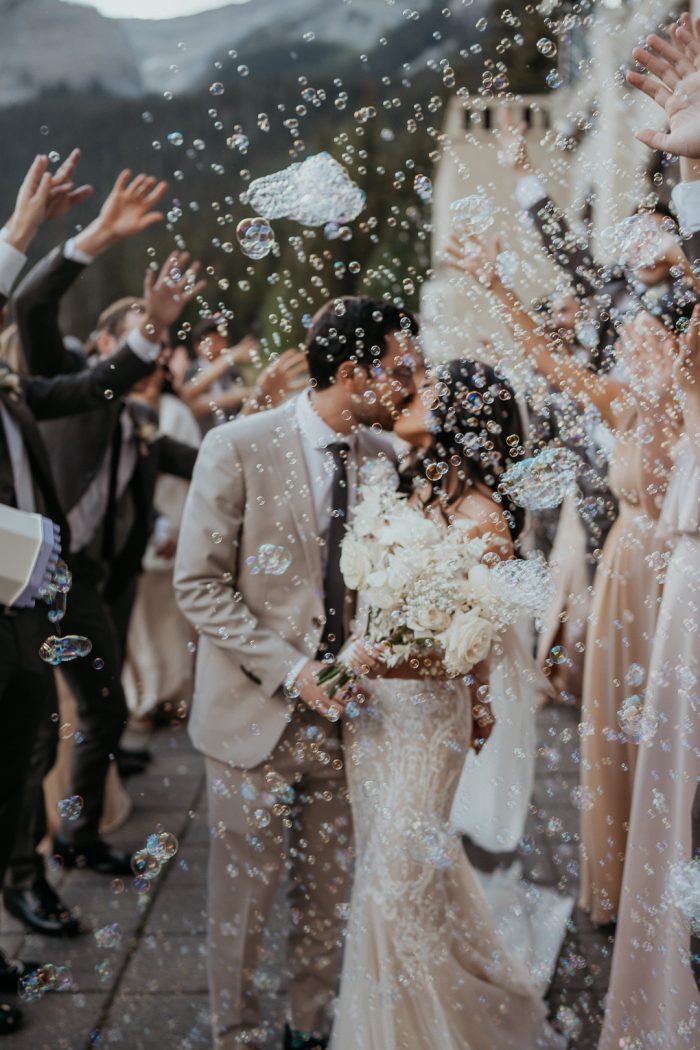 Giving Their Guests Practical Welcome Bags
We intentionally gave welcome bags for all our guests instead of wedding favors. I'm a strong advocate for functionality, and the welcome bags would be a delightful surprise for our guests as they checked into their hotel rooms. We included a combination of functional items for the weather and our planned activities, post-celebration survival essentials, some of our favorite treats, and an ode to our wedding destination, maple cream cookies.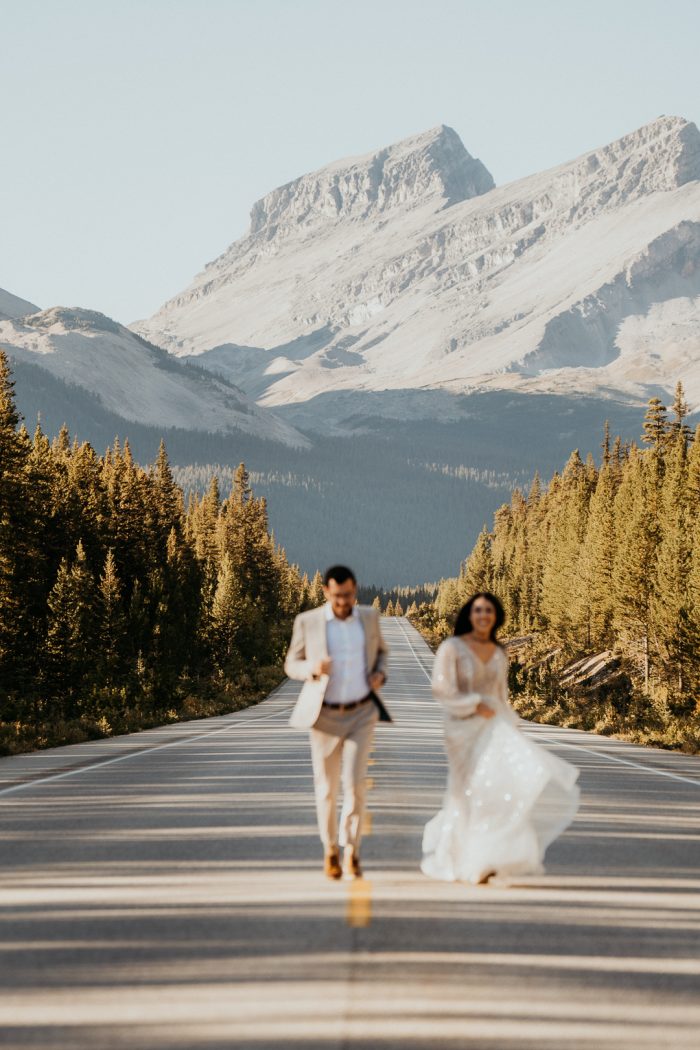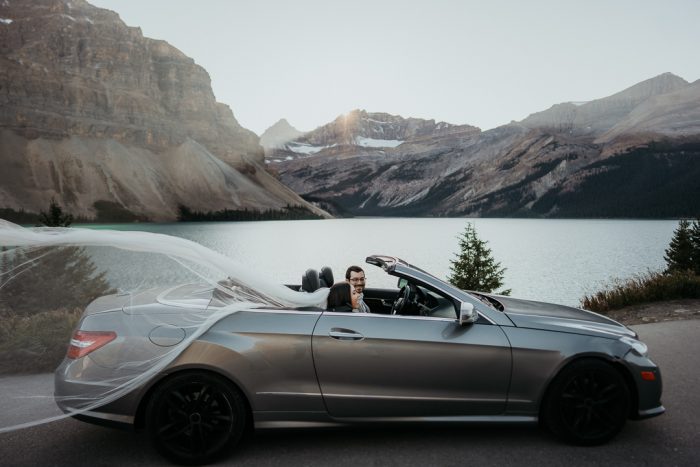 Kicking Off Their Wedding Weekend With A Bachelorette Party And Rehearsal Dinner
I have moved around quite a bit, so naturally, my bridesmaids lived across the country. We decided to host my bachelorette party in Kananaskis a few days before the rest of our guests arrived. This maximized our time in beautiful Alberta and meant that my gals didn't have to make two separate PTO requests and needed only one flight instead of two. We relaxed at the Nordic hydrotherapy spa, had a pizza party and pajama party, and then went to Lake Louise to hike the iconic Lake Agnes Tea House hike. The party concluded, and we celebrated the official start of our wedding weekend with an unbelievable rehearsal dinner with our wedding party. We worked with the fantastic Post Hotel Lake Louise team to plan a four-course dinner with sommelier-selected wine and creative non-alcoholic pairings.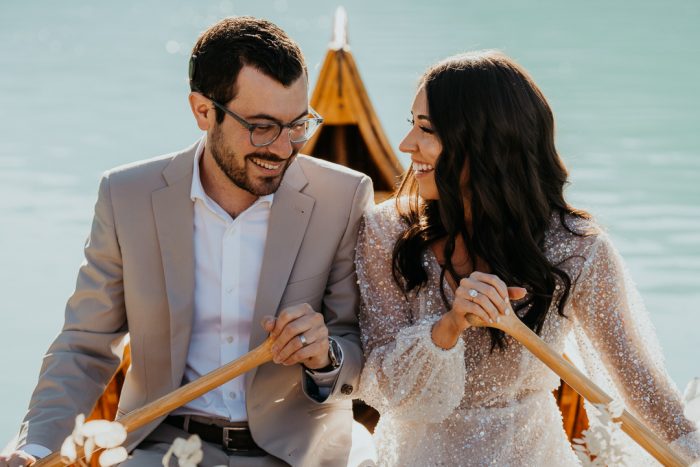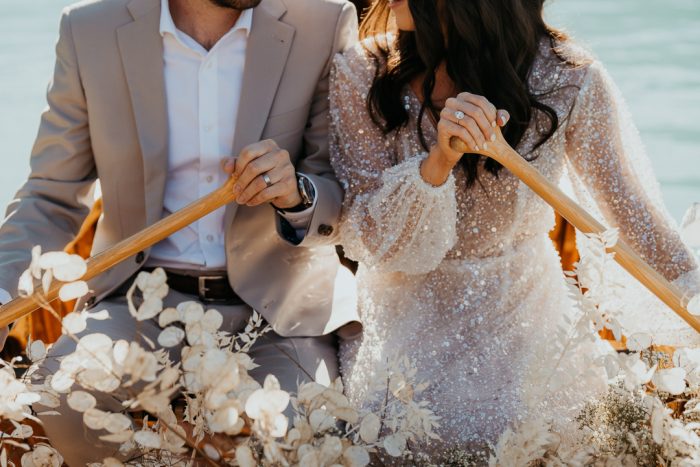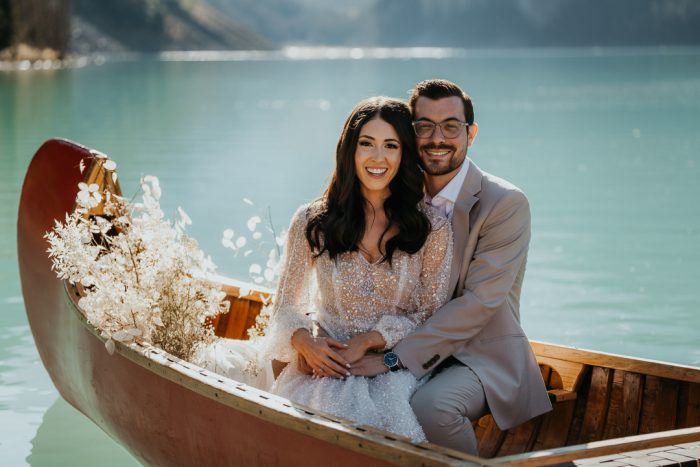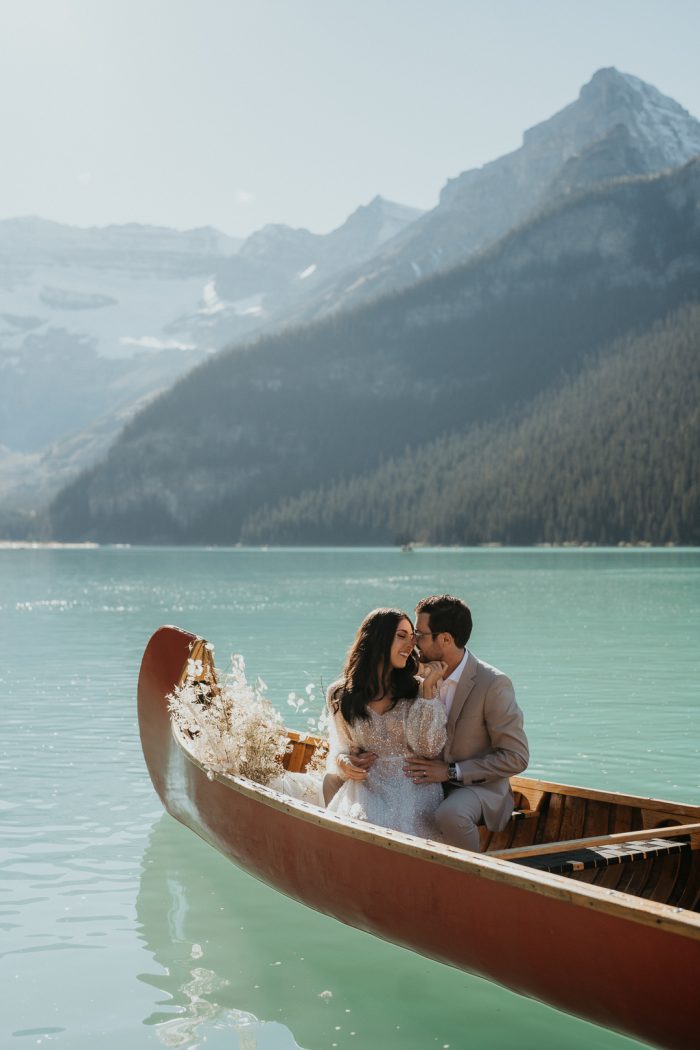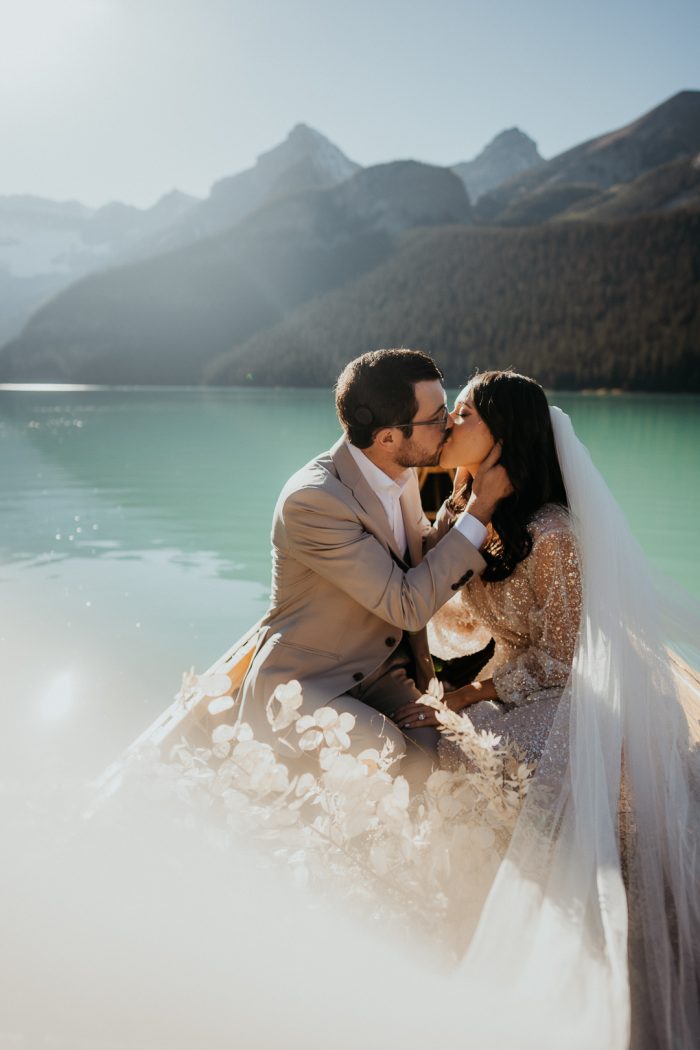 Making Their Day More Meaningful With Personal Touches
We had several meaningful, memorable parts on our special day. Jacob and I wrote private letters to each other that we read while getting ready. We also wrote personal vows for one another that we read to each other during our ceremony, and we're going to cherish these forever. We agreed that one of our favorite parts of the day was Yichud. It's customary for the newly married couple to share some time in privacy to reflect on the wedding ceremony and rejoice in their new life. During yichud, we fed each other cocktail hour hors d'oeuvres and got to try our signature cocktails. After yichud, we celebrate.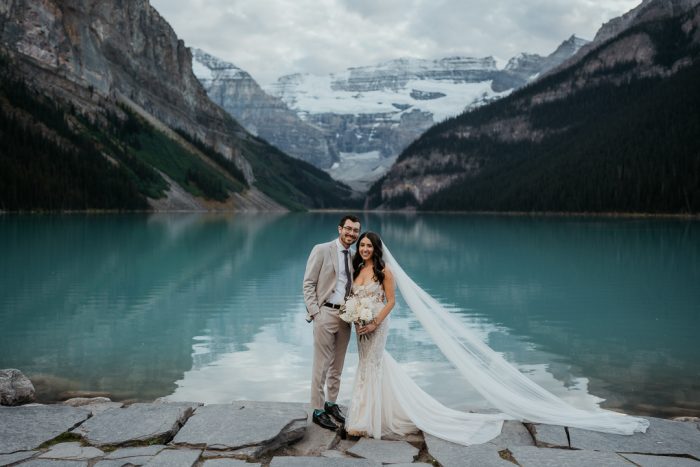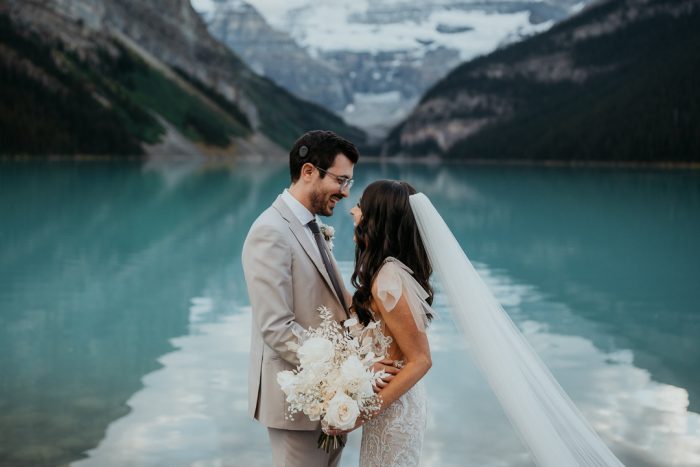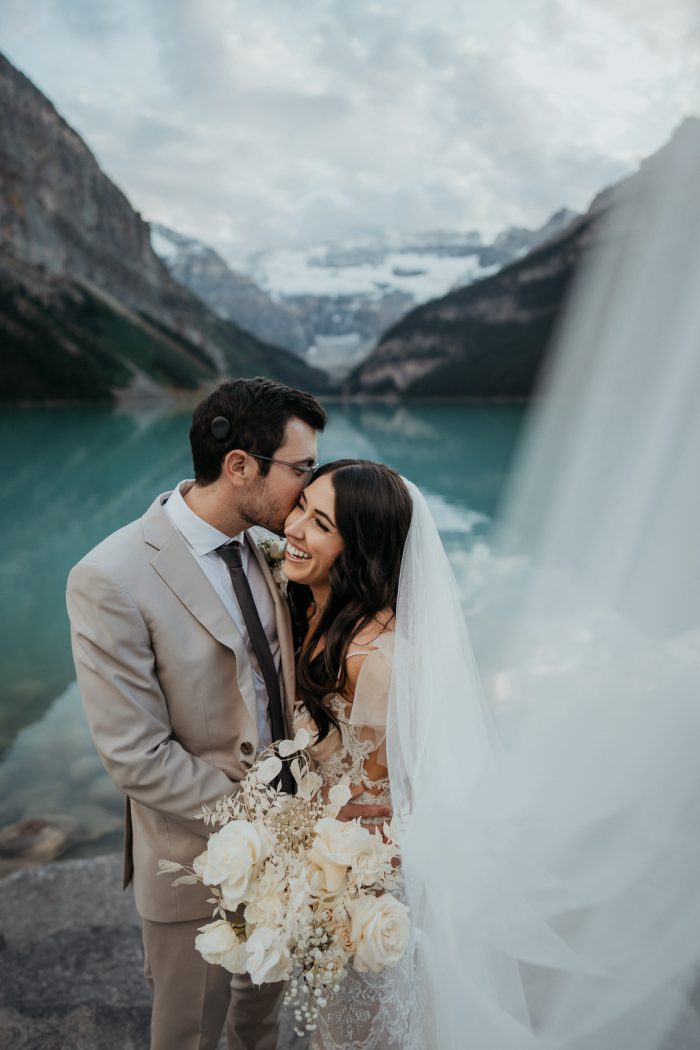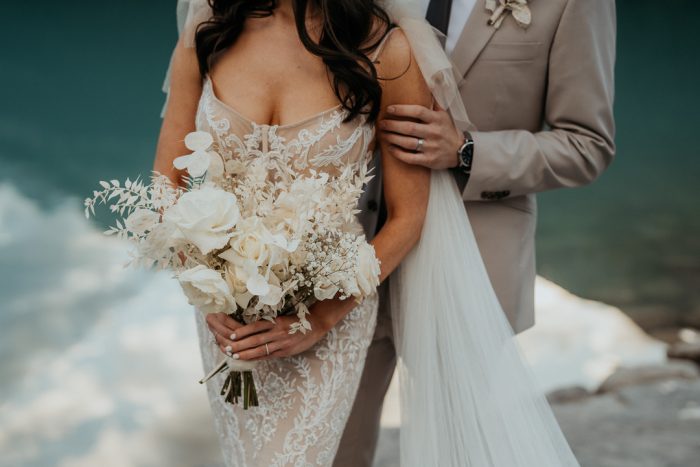 Taking Their Guests To Their Fave Spot And Treating Them To A Farewell Brunch
On Saturday, we hosted our guests for an afternoon at Moraine Lake. We fell in love with Moraine Lake the first time we visited, so it was great to experience one of the most beautiful places in the world (in my humble opinion) with our favorite people. We also had one of our favorite local places—Trailhead Cafe—cater wraps and sweets, which made the afternoon even better! The day after the wedding, we hosted a farewell brunch in honor of Jacob's favorite meal. Then following our brunch, we hit the road for more intimate adventuring. We spent the next two days with our planner, videographer, and photographer, hiking, canoeing, and experiencing even more epic views.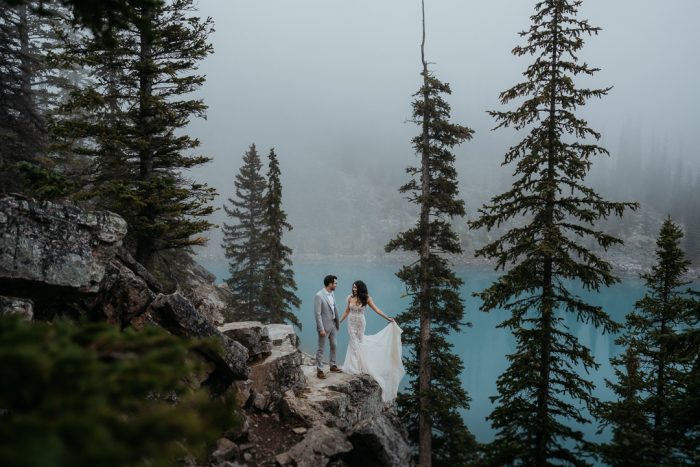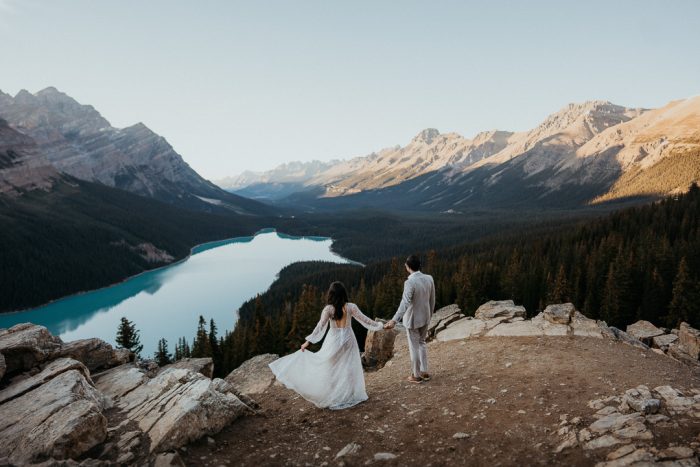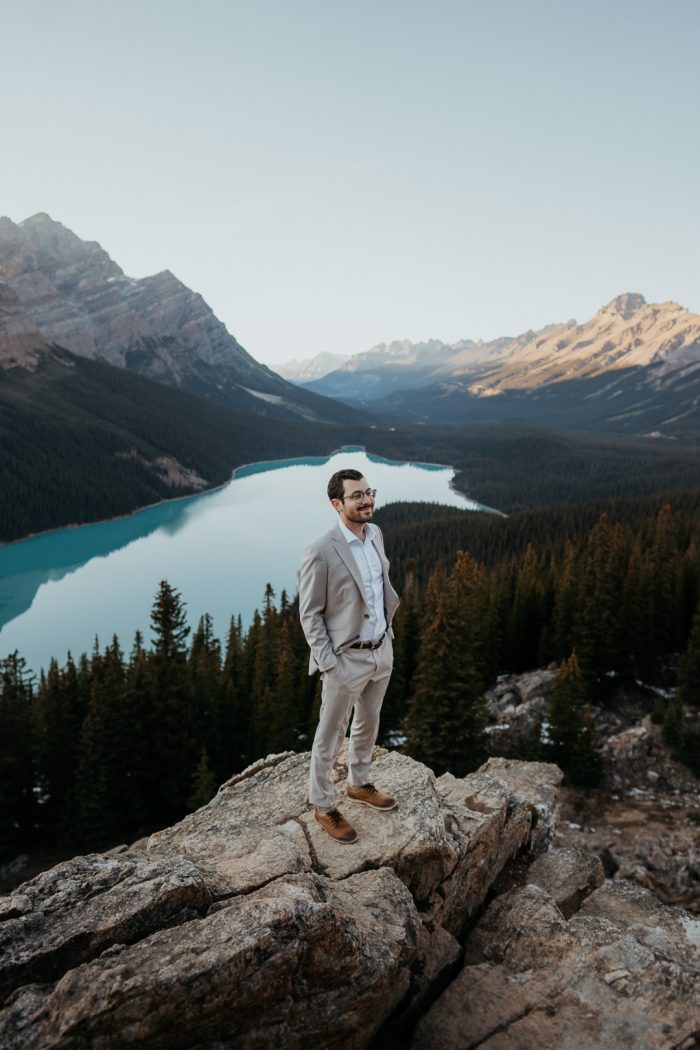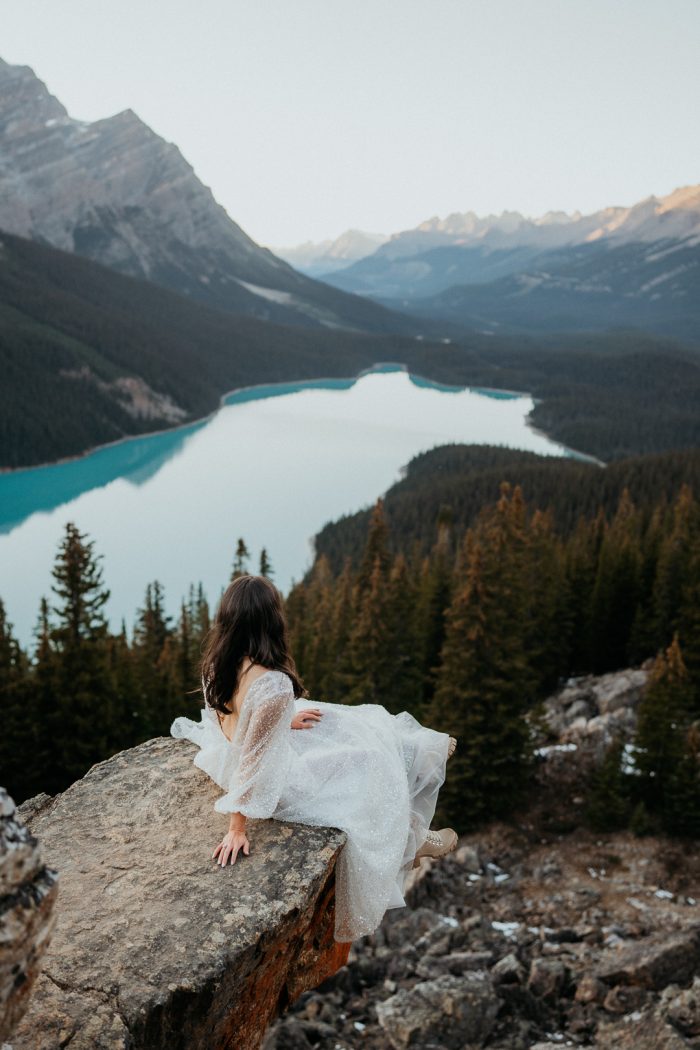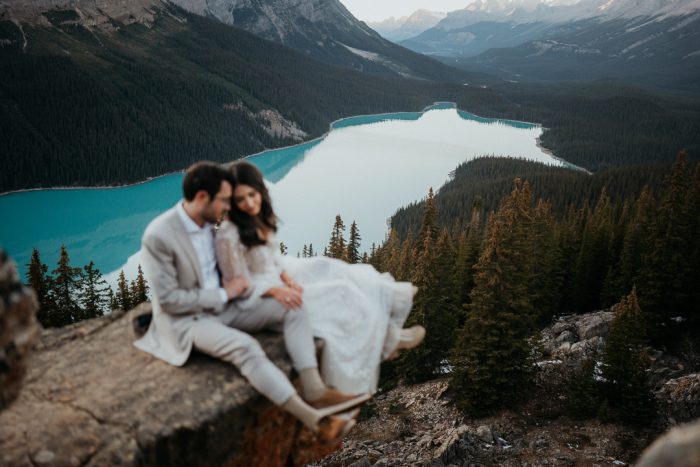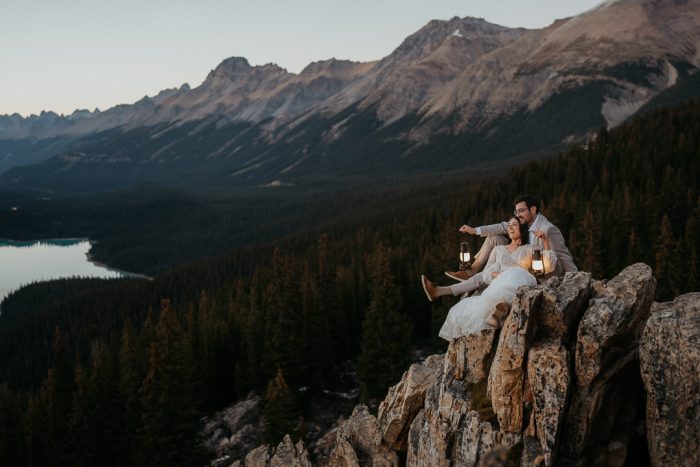 Wedding Planning Advice: Start With Your Guest List
If you're not sure where to start, start with building your guest list. Having an early understanding of the number of people you couldn't imagine getting married without is helpful for budgeting and finding a venue. From there, focus on the things and people who are meaningful to you. Our guiding philosophy: "People will never forget how you made them feel." So we wanted our guests to feel loved and included.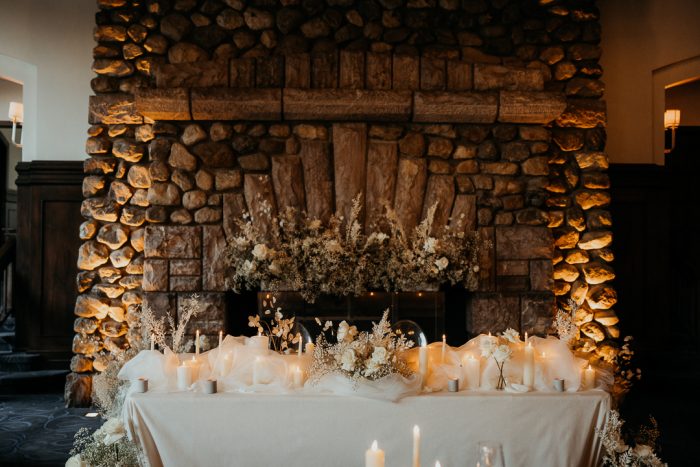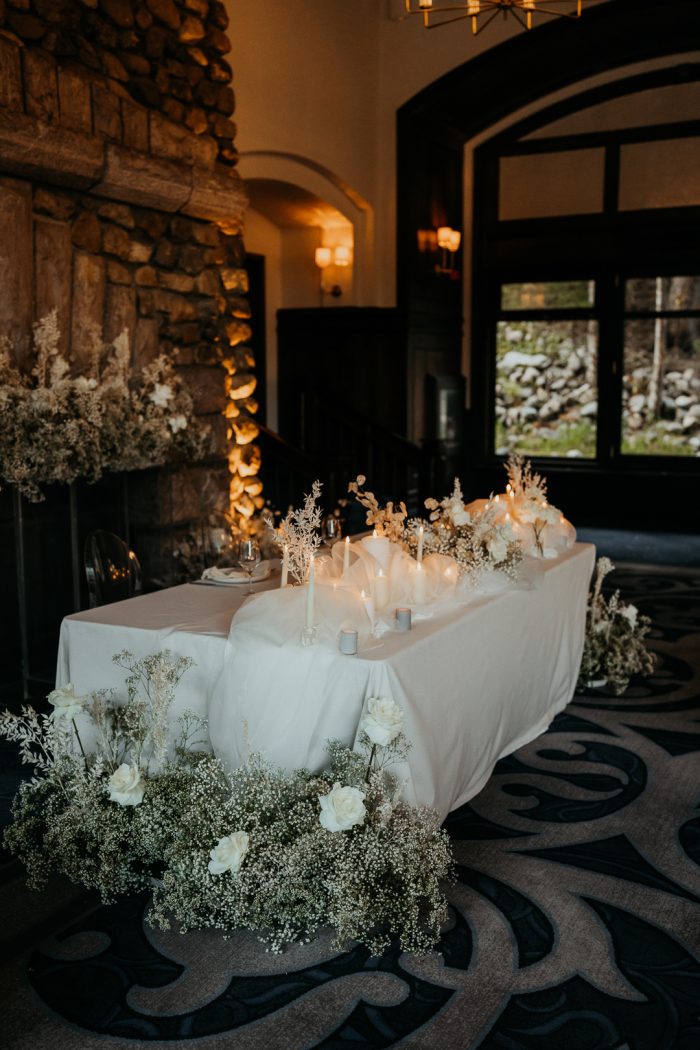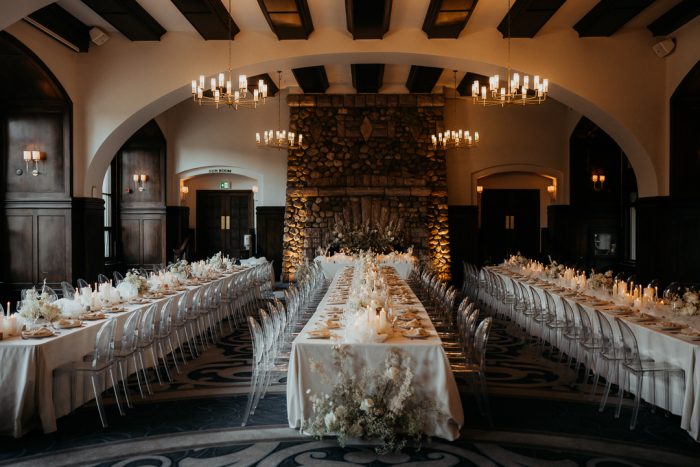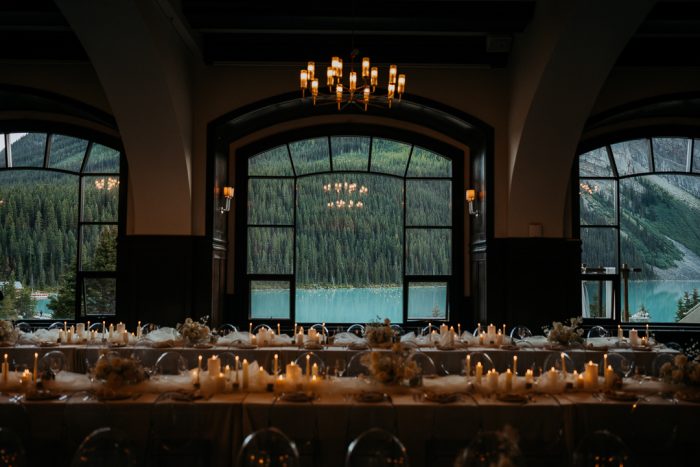 Planning A Wedding That Showcased Their Love Story
We planned a wedding celebration and adventure that captured the essence of "us." We feel fortunate that we got to say "I do" and share this once-in-a-lifetime trip with our closest family and friends in one of the most beautiful places on the planet. After the wedding, we had multiple people thank us for motivating them to take a trip outside their comfort zone. This was meaningful, considering all our guests went out of their way to travel to Lake Louise to be with us. Not a small ask, but they did it with love!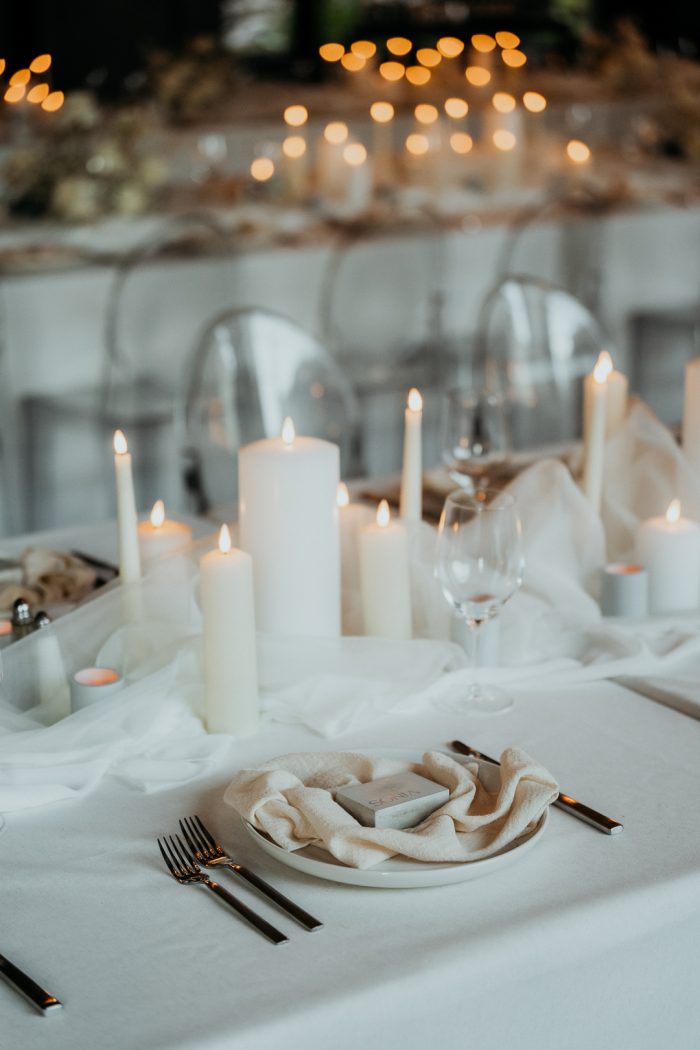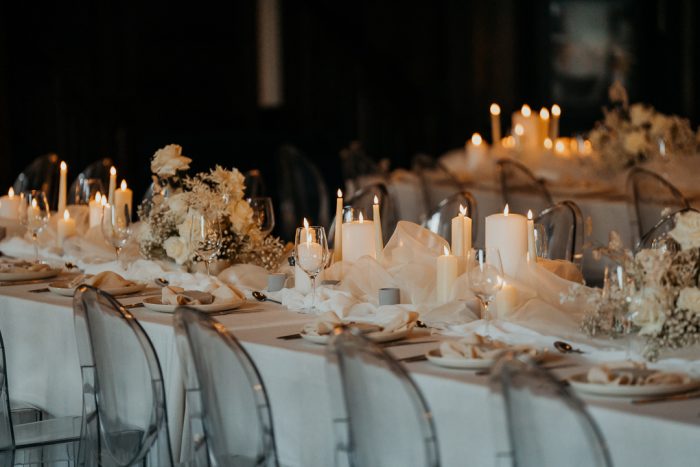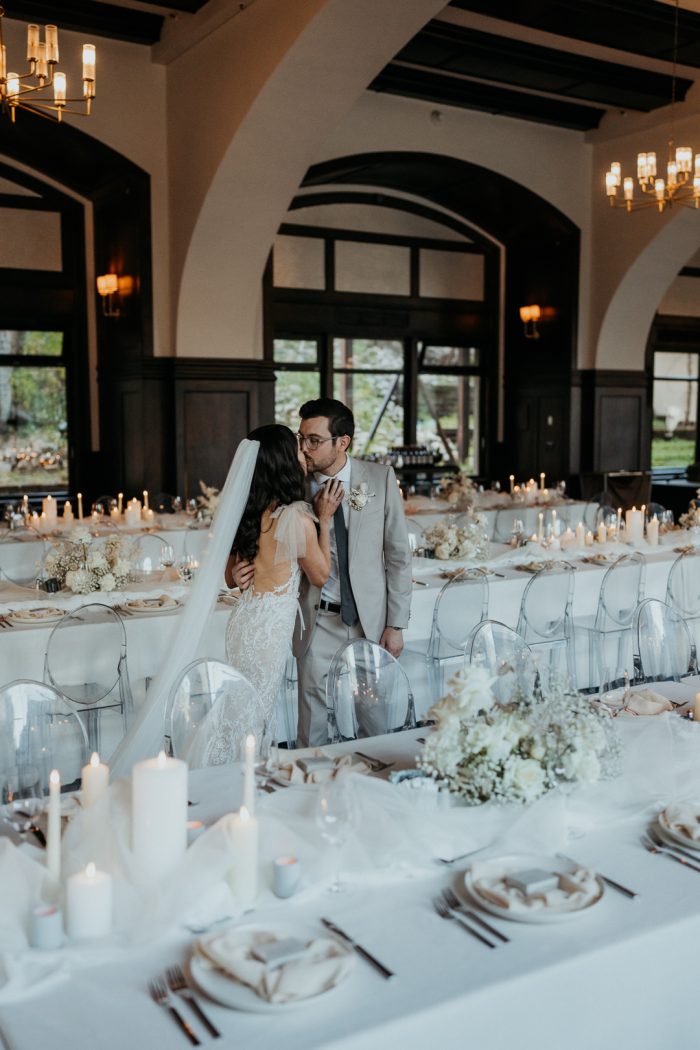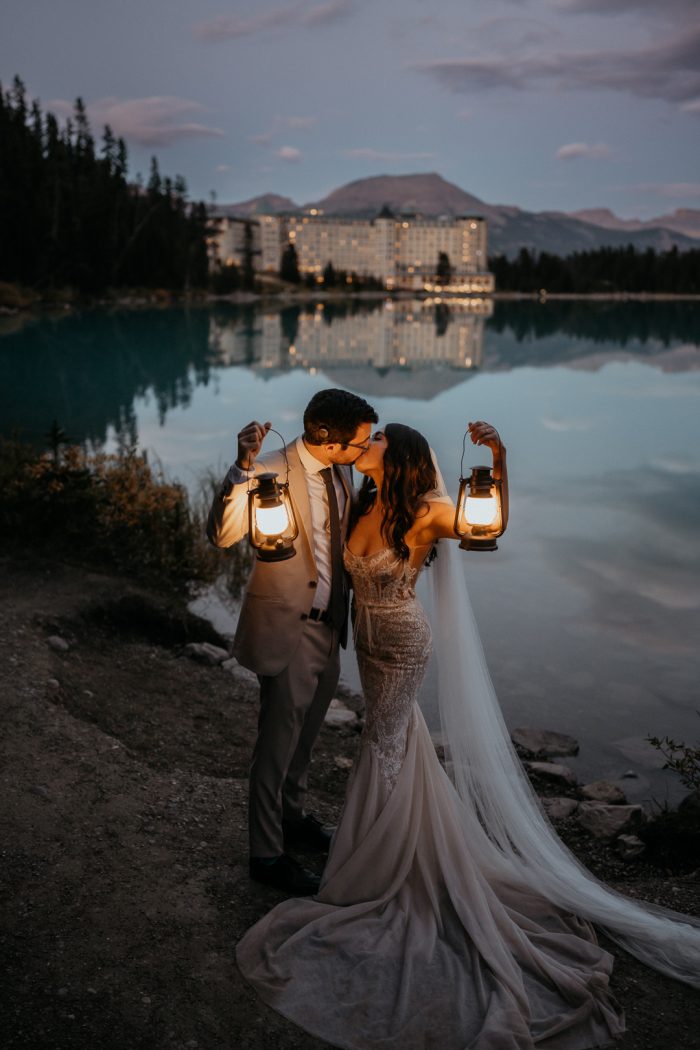 Congratulations to Samantha and Jacob on their ethereal weekend-long Lake Louise wedding. And a big thank you to Henry Tieu for capturing all the beauty, love, and joy of the most unforgettable day of their lives.
Remember: the goal during your wedding planning season is to create a wedding that feels authentic to you. By infusing unique elements of your relationship into every aspect of your celebration, you'll create a truly memorable experience for yourselves and your guests. To help you get started, check out our guide for insights on designing a wedding that captures the essence of your love story.