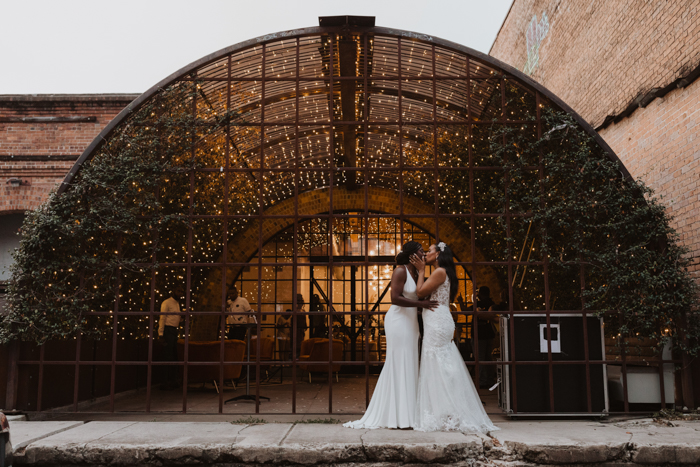 Shay and Kevi have always loved Tulum's natural beauty and laid-back vibe and wanted to infuse their wedding with the same carefree elegance. Featuring overflowing greenery, a neutral color palette with a touch of black, and lots of texture, the pair brought Tulum's earthy and boho flair to their Houston wedding.
With its industrial features and arched garden patio, the Ronin Art House was the perfect setting for their modern celebration of love. Enveloped by sprawling greenery, twinkling fairy lights, and a geometric backdrop, the couple exchanged beautiful vows surrounded by their closest loved ones. For the reception that followed, centerpieces of blooms and pampas combined with earthy and vintage accents added to the bohemian vibe.
By staying true to their vision, the pair created an unforgettable and stunning affair that reflected who they were as a couple. And lucky for us, photographer Light As Gold captured every heartfelt moment and beautiful detail, so keep scrolling, and be prepared to swoon!
The Couple:
Shay and Kevi
The Wedding:
Ronin Art House 2, Texas, United States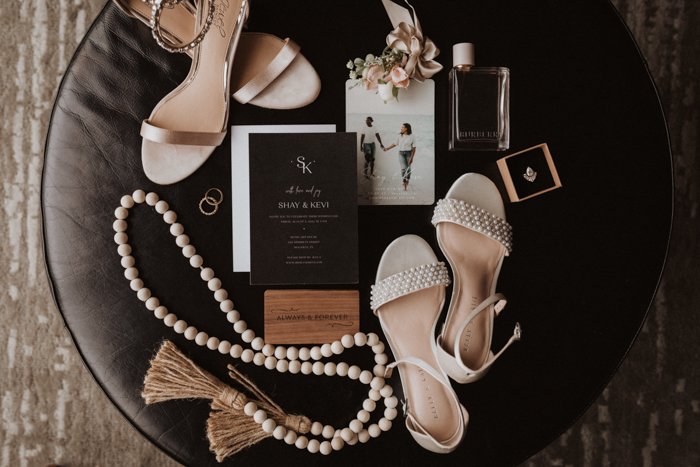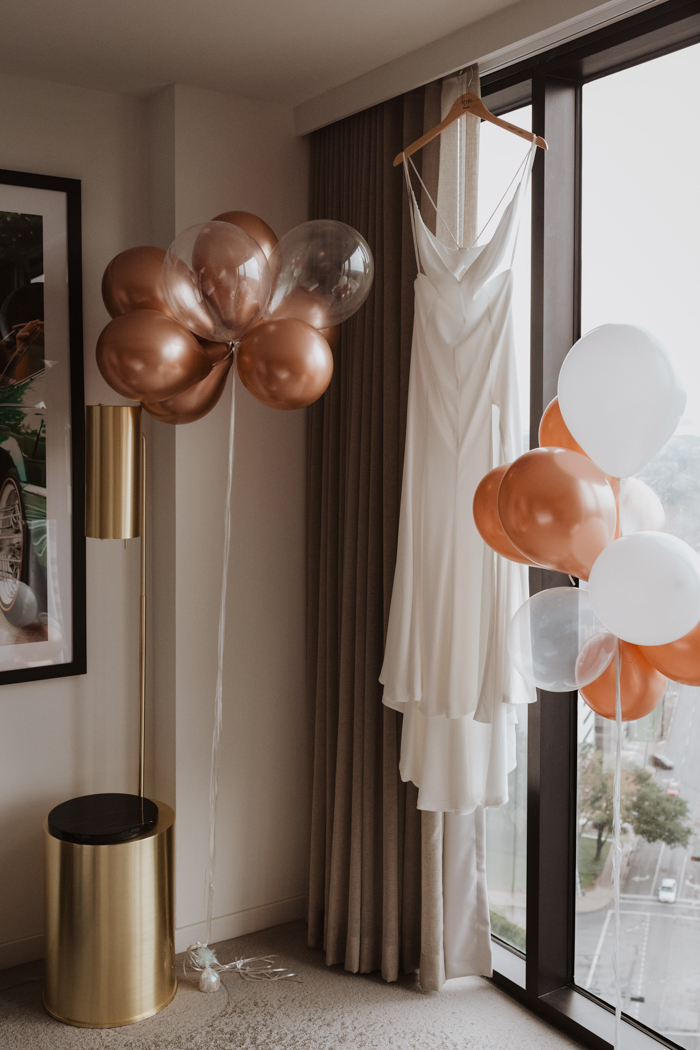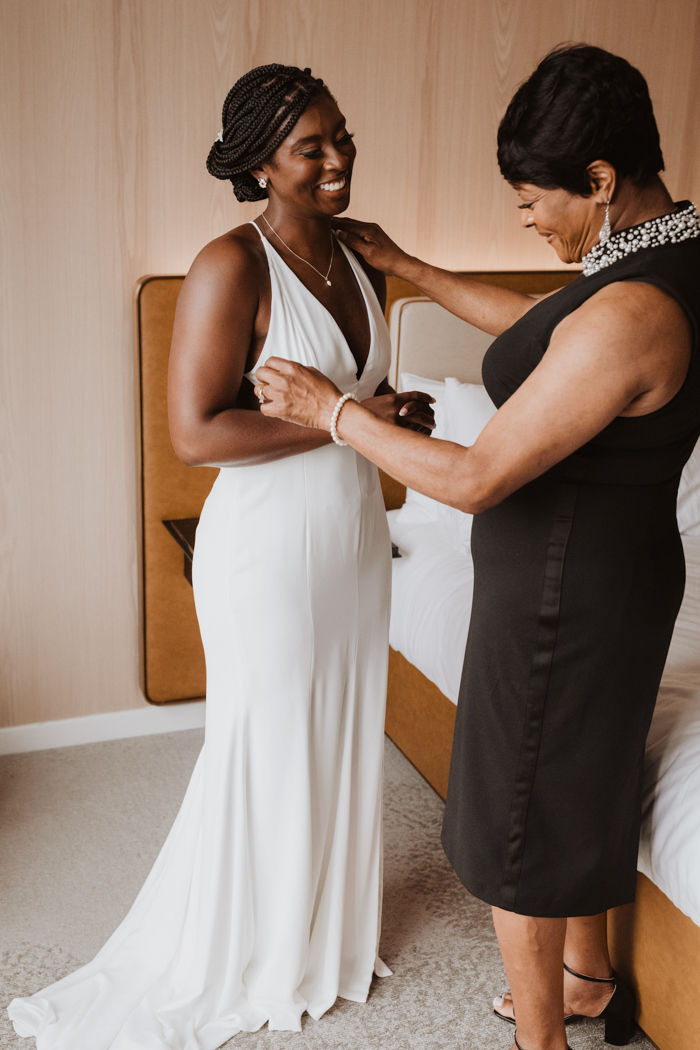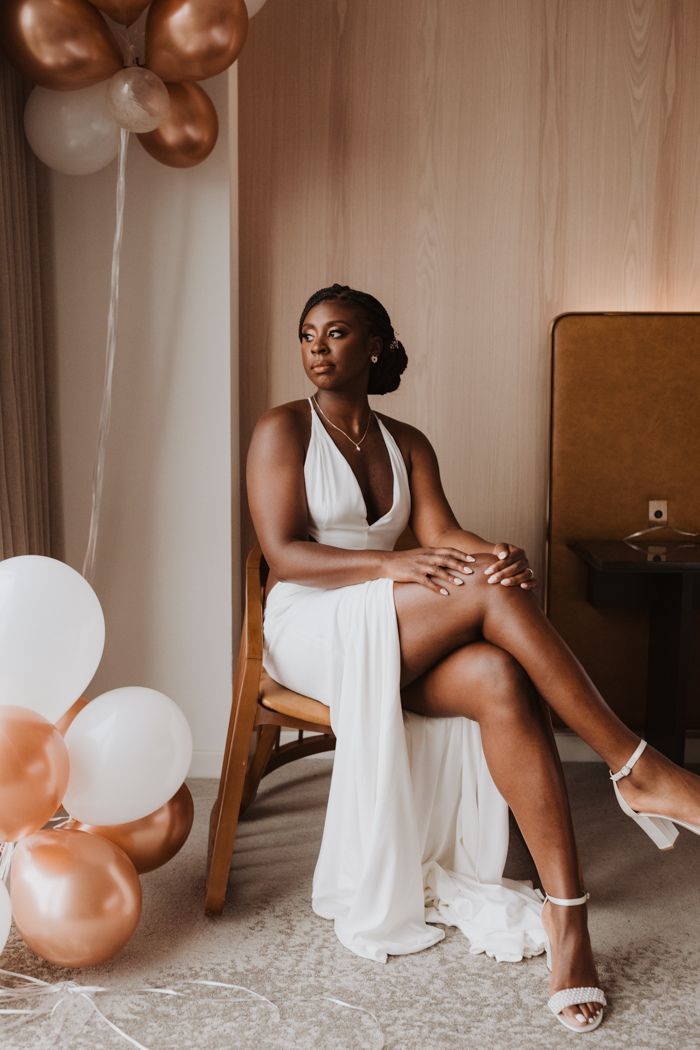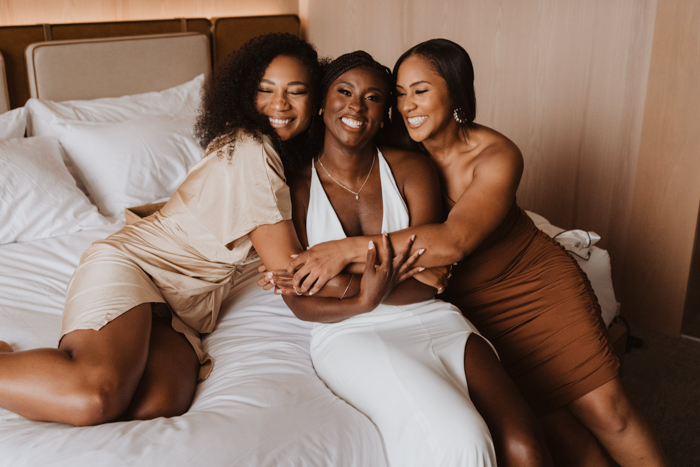 Bringing Moody Tulum Vibes Into Their Boho Houston Wedding
I remember going into wedding planning, and we described the feel of what we wanted as a "Tulum moody boho vibe." We envisioned lots of black, white, tan, and greenery. As a couple, we love traveling, and Tulum has been a favorite. We loved the aesthetic of different textures (brick, wood, plants, pampas grass, etc.) and wanted an intimate candlelight experience.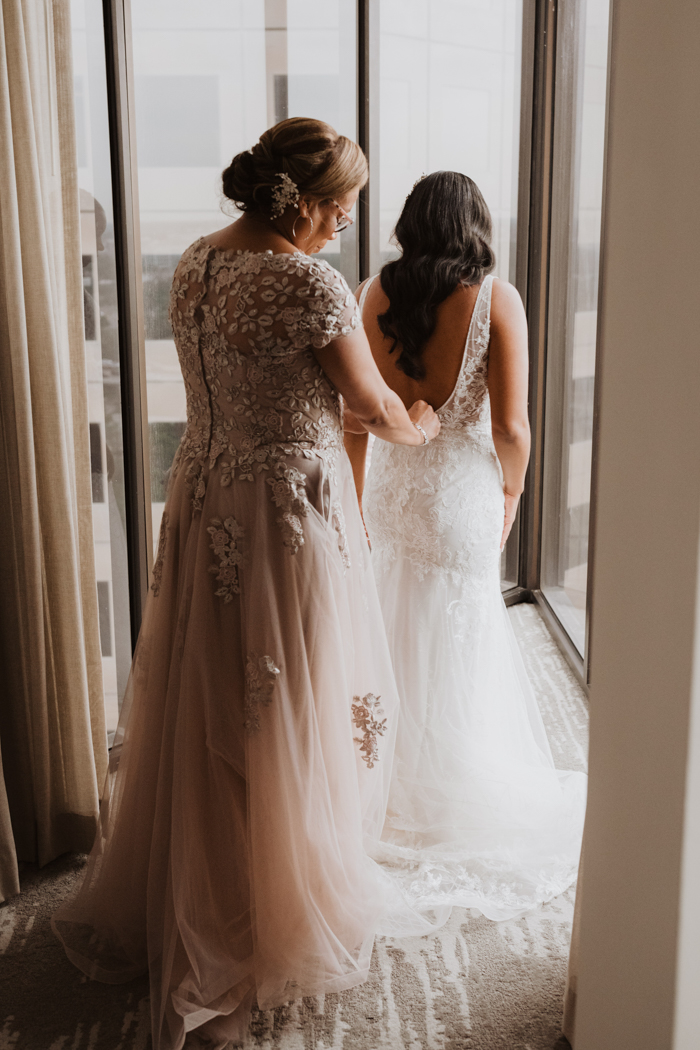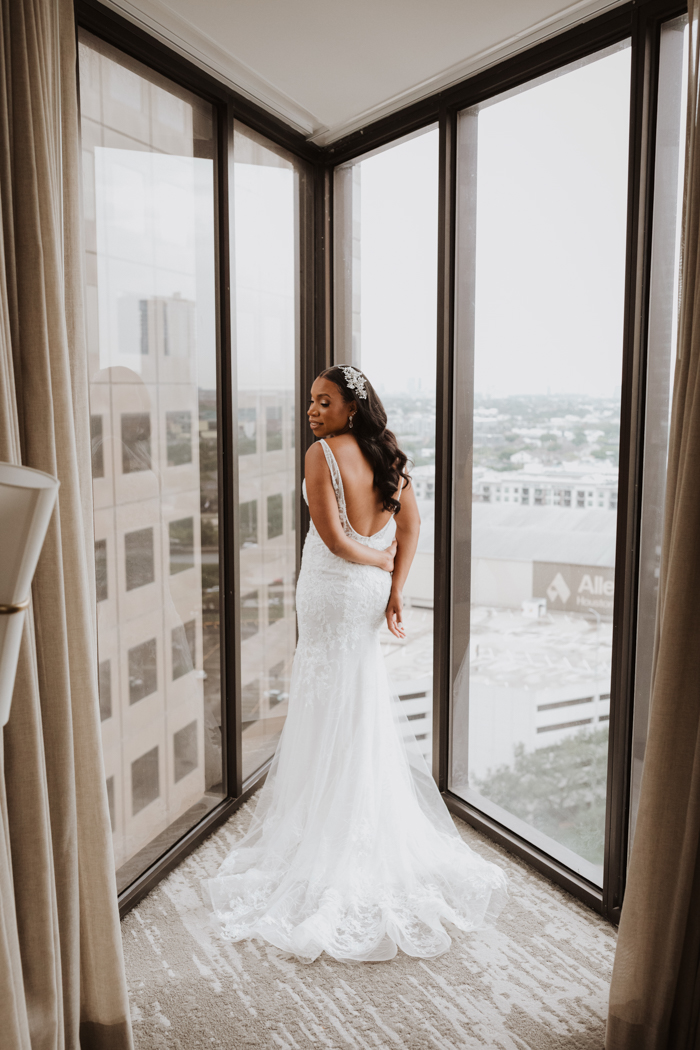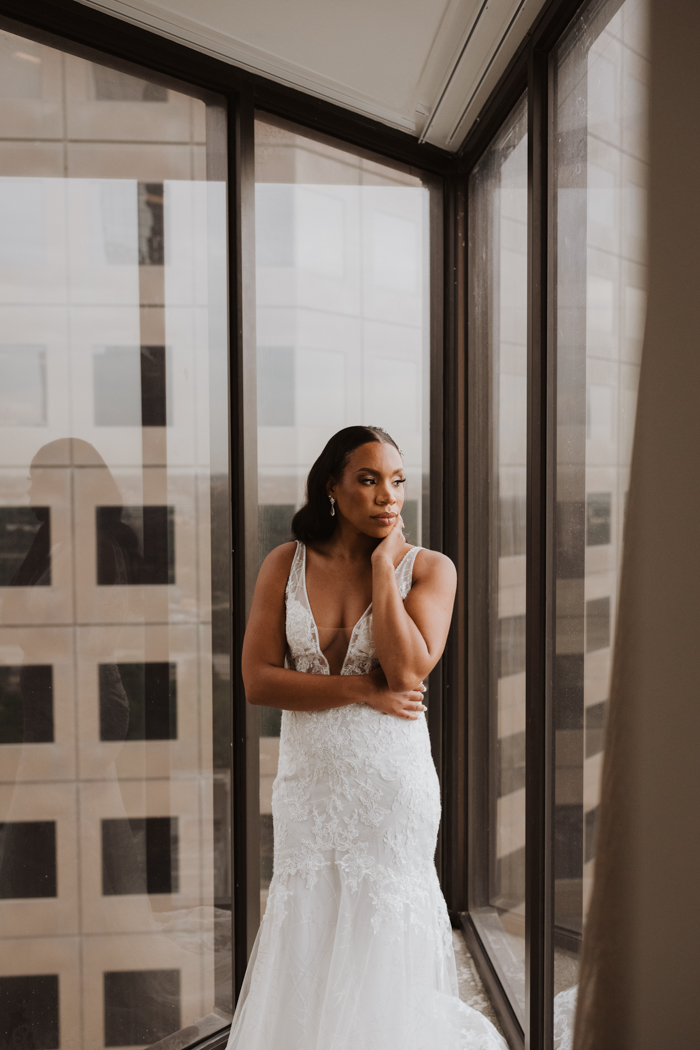 How They Found Their Dream Wedding Venue
In a way, our wedding venue chose us. We had paused in planning because we needed help identifying what we wanted. But one day, I was scrolling through Instagram and came across Ronin Art House in downtown Houston. It was beautiful and small, and reasonably priced. I asked Kevi that day if she wanted to tour it, and we did and immediately fell in love. The brick walls, the twinkly lights in the outdoor space where the ceremony would be, and even the smell gave us all the feels. The fact that it would only allow 55 people was a bonus because it meant that we couldn't be swayed to make it a bigger celebration than either of us wanted.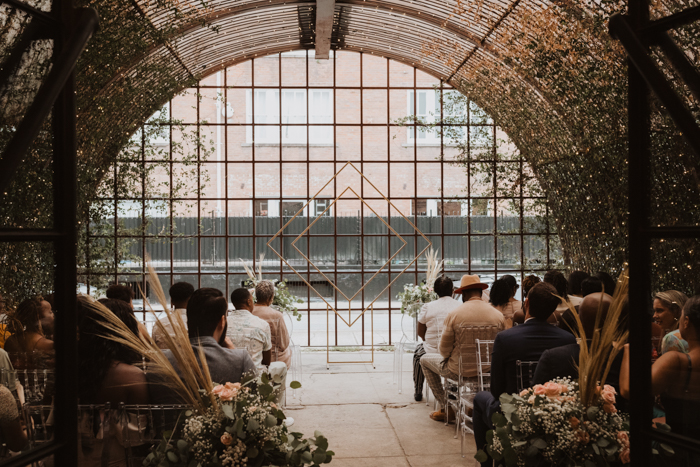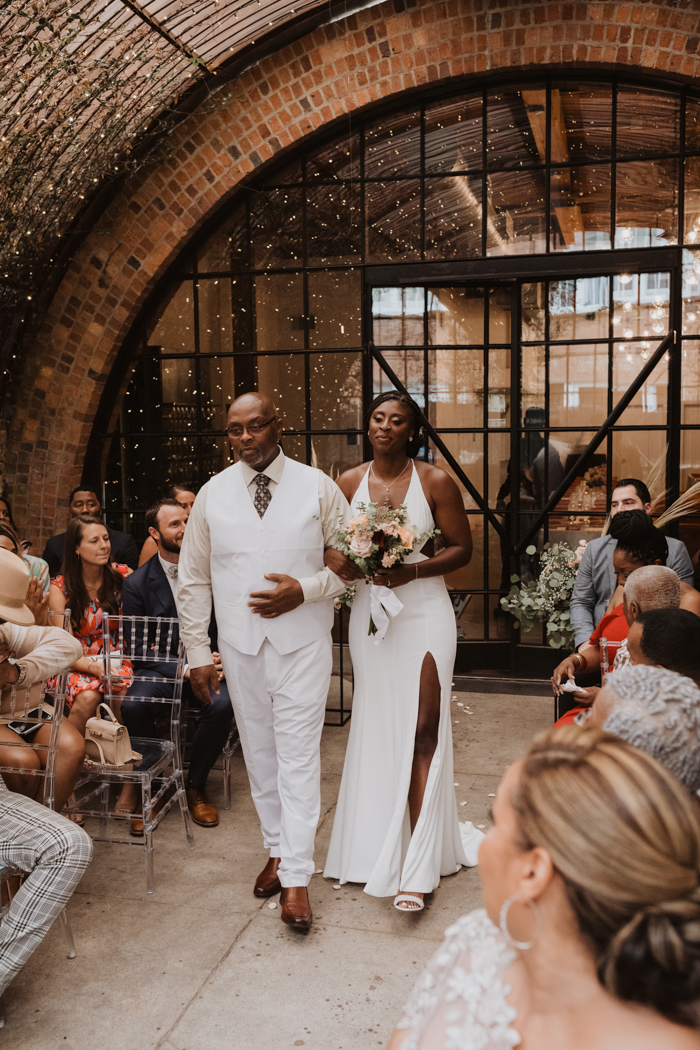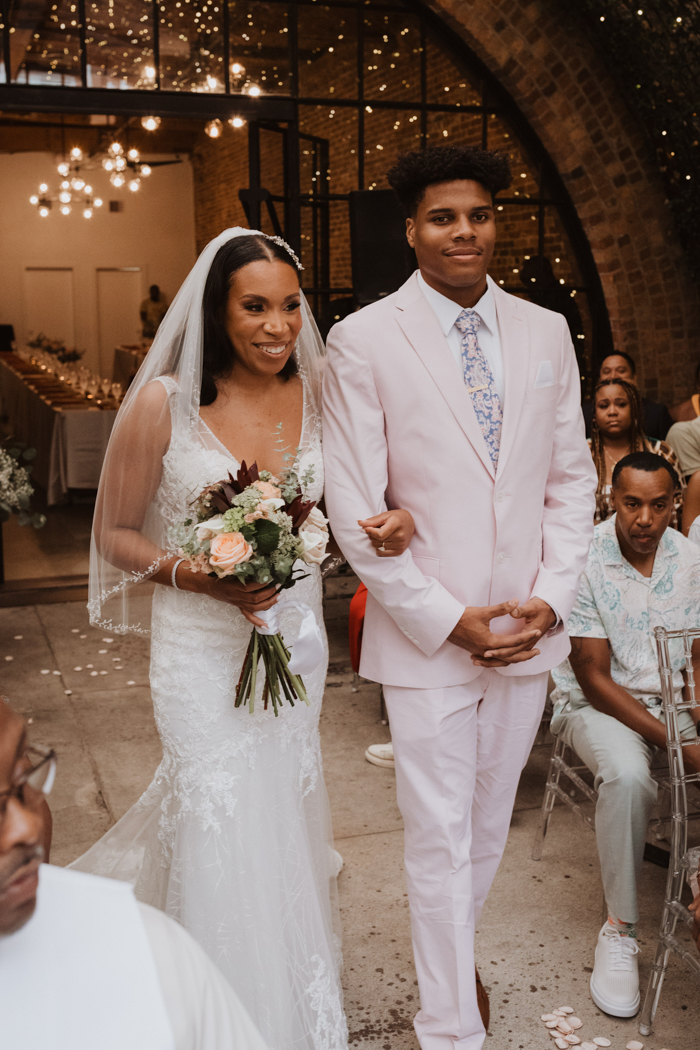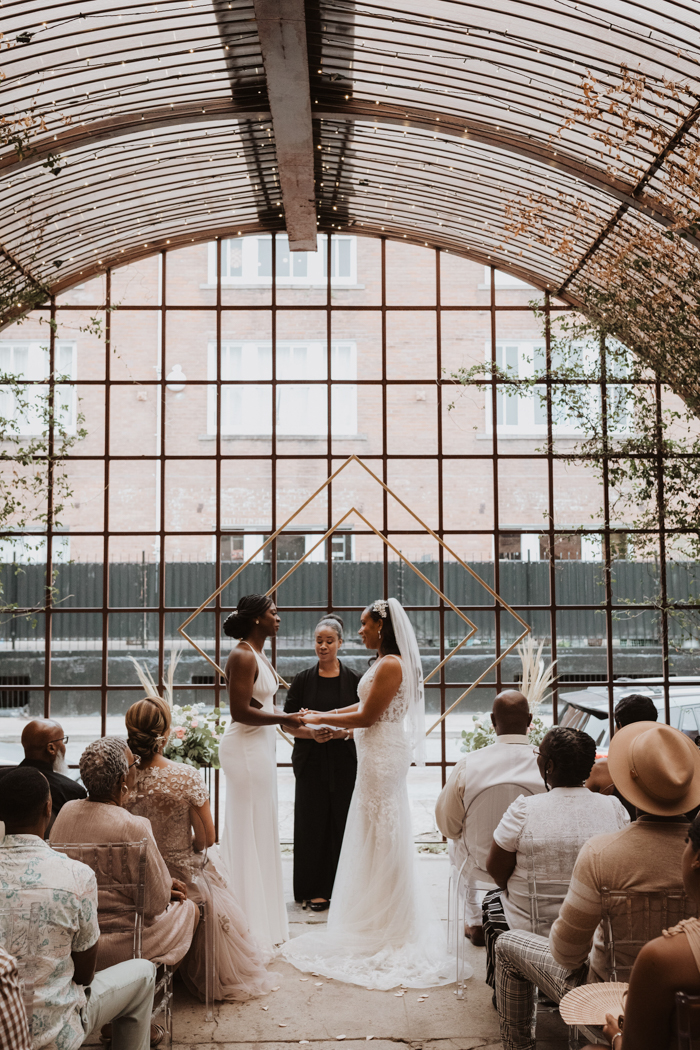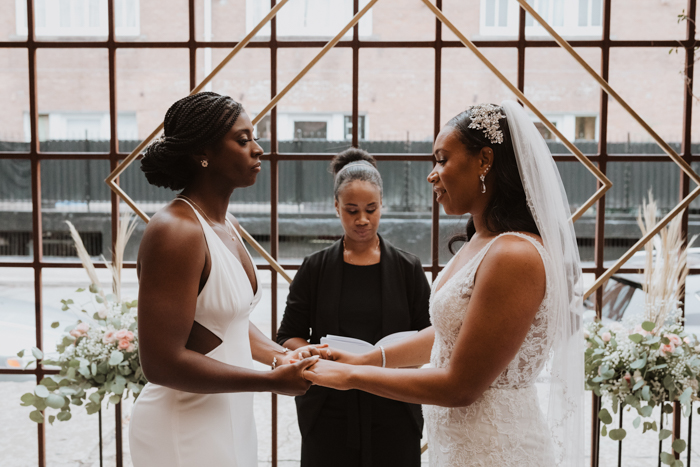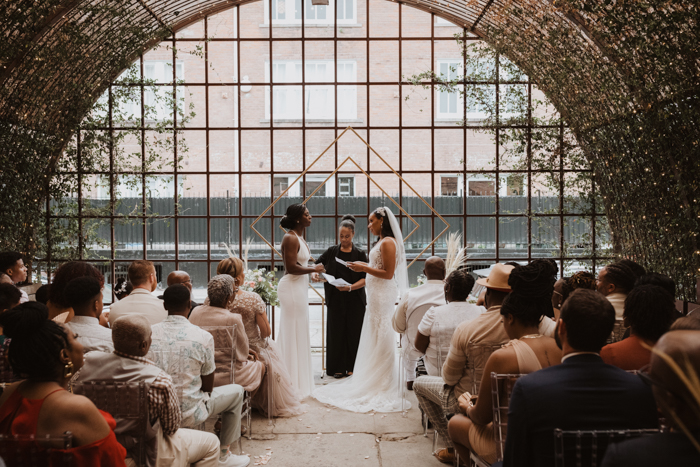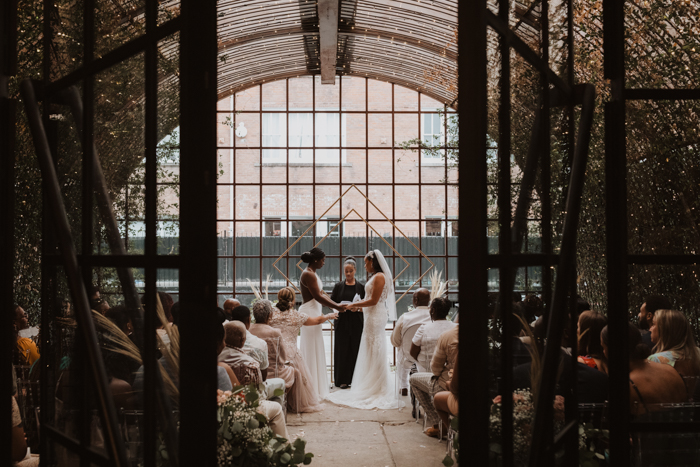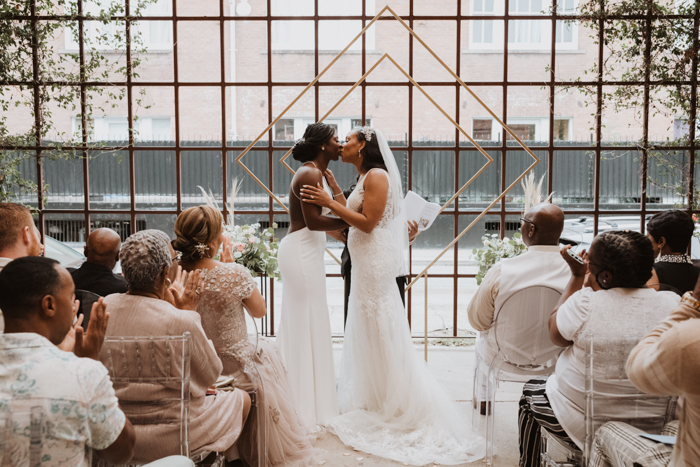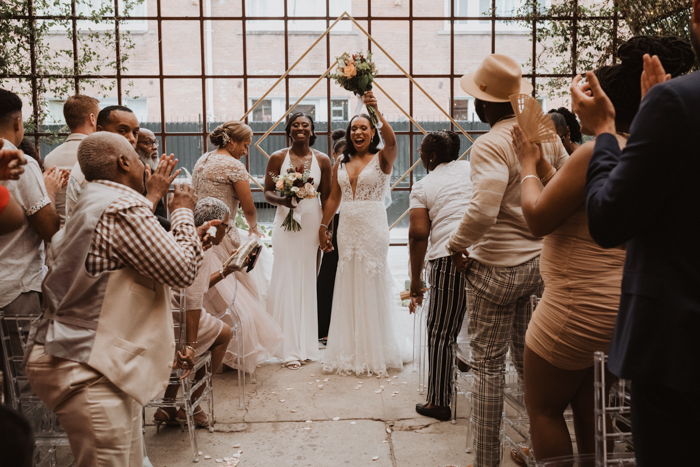 Remembering Their Heartfelt and Sentimental Vow Exchange
We both agree that the most memorable part of the day was delivering our vows. We were super nervous but also so locked in on each other's words. It felt like the only time during our day that time slowed down. It was really beautiful.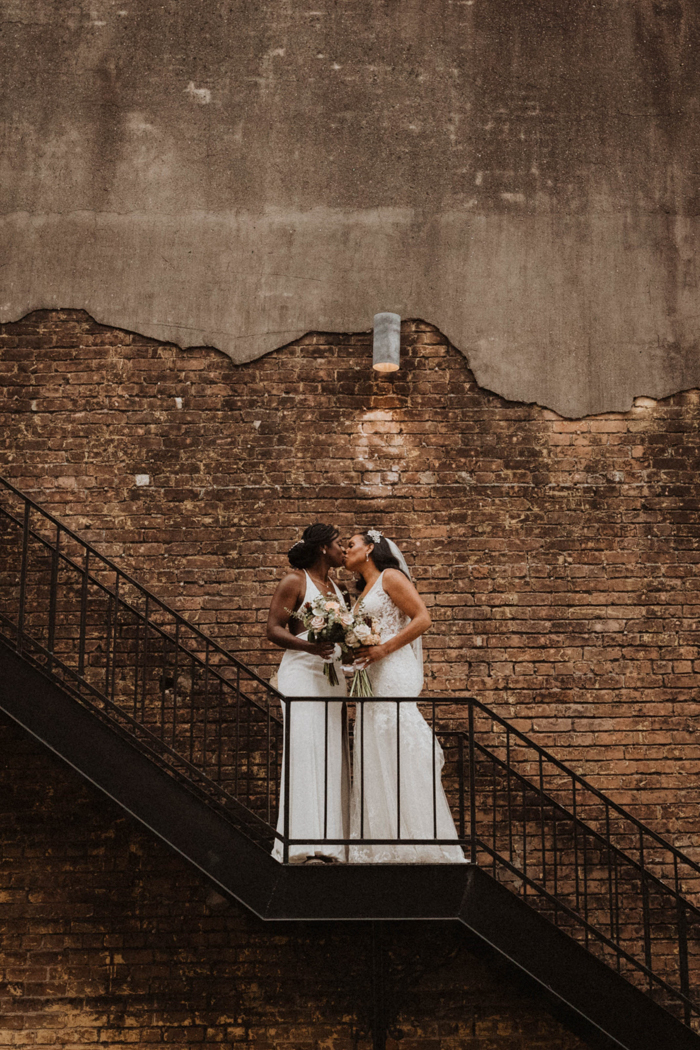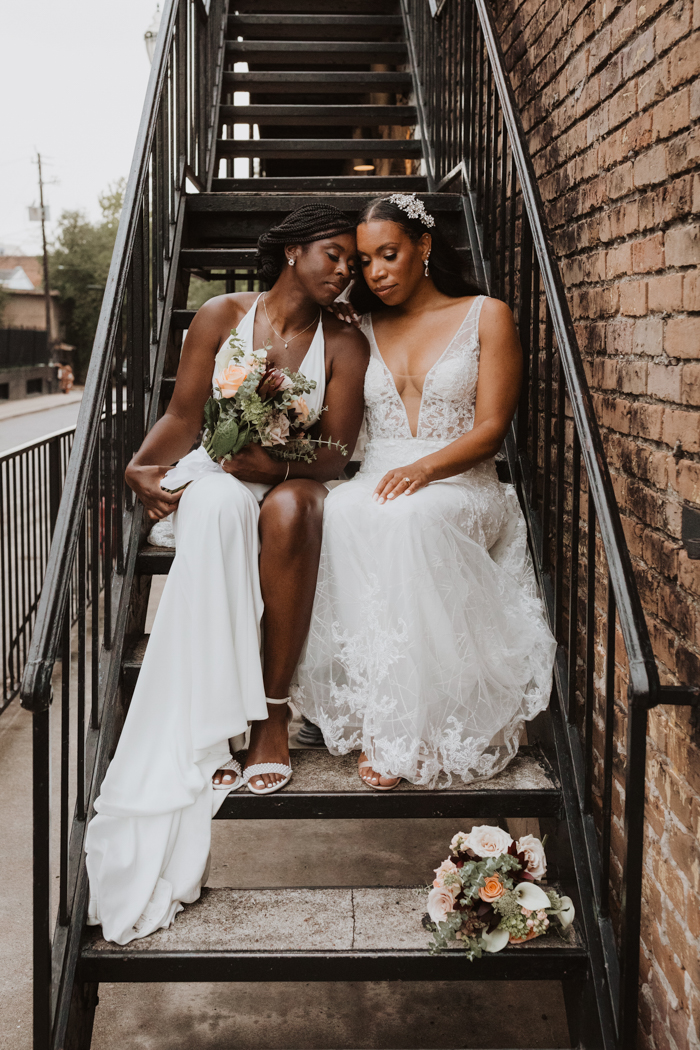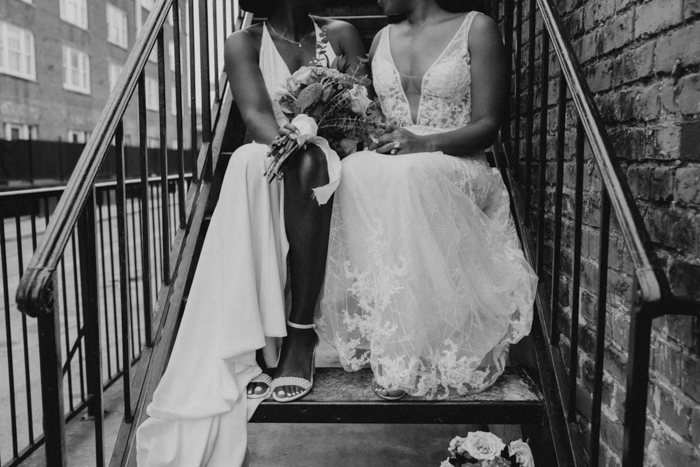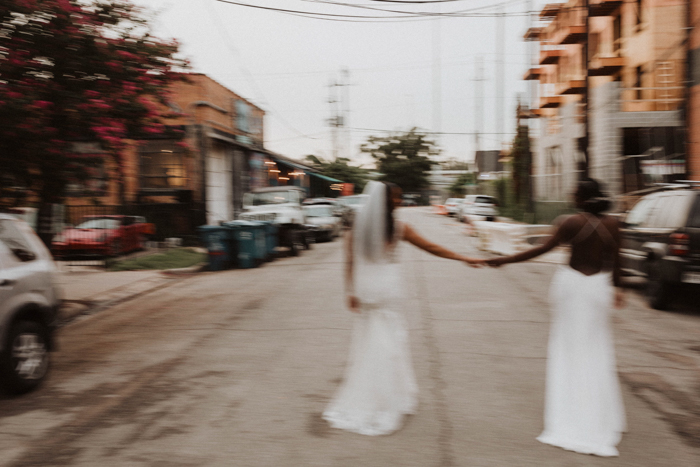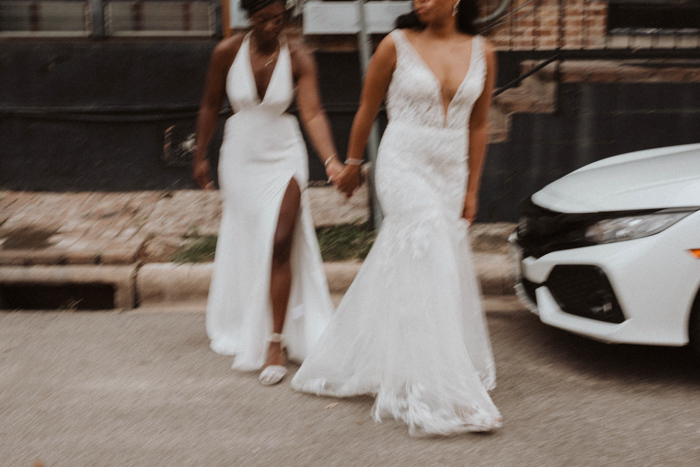 Focusing On What The Celebration Was Really About And Not Worrying About The Little Things
Start early, get a wedding planner you trust, and remember what this is really about. We wanted to feel connected, intimate, and close to our people and surrounded by love and people having a good time. As a black queer couple, there was a relative amount of angst about being so seen. There was a lot of vulnerability in having our love be so visible. We feel proud that anxiety didn't allow us to compromise our vision. Even when it got hard, we said no to the things that didn't align with us and yes to everything we wanted. And we were willing to honor whatever came from that decision.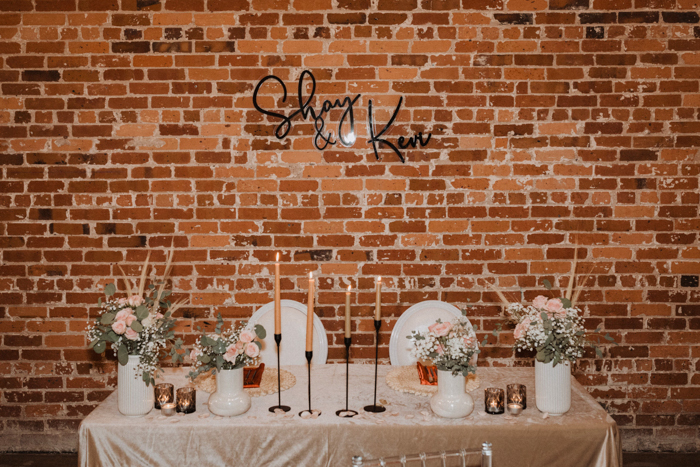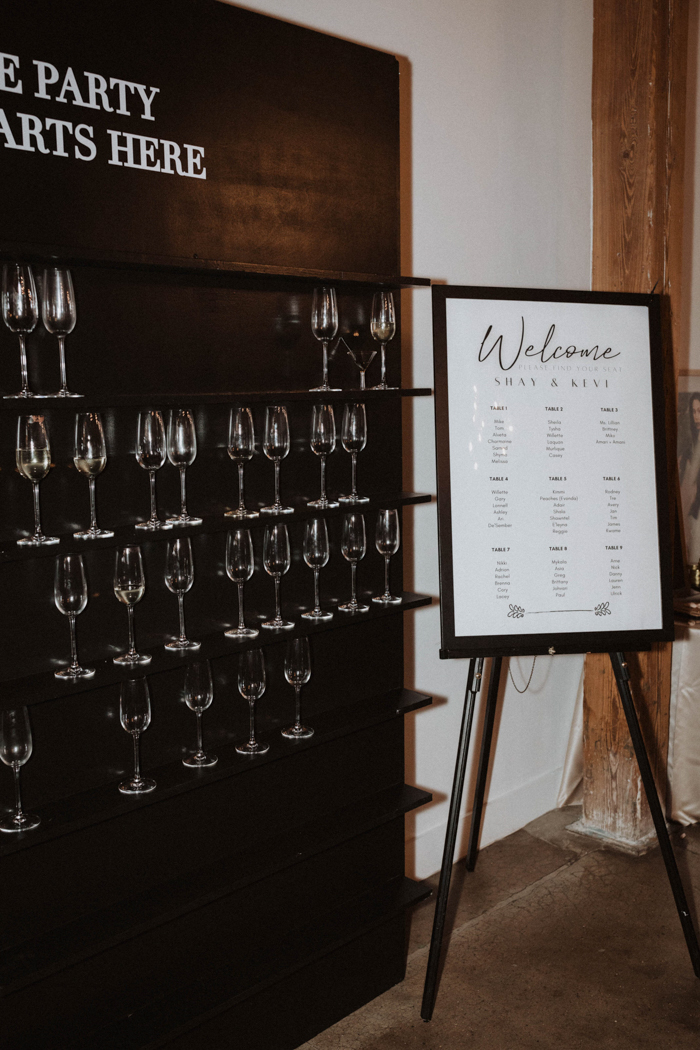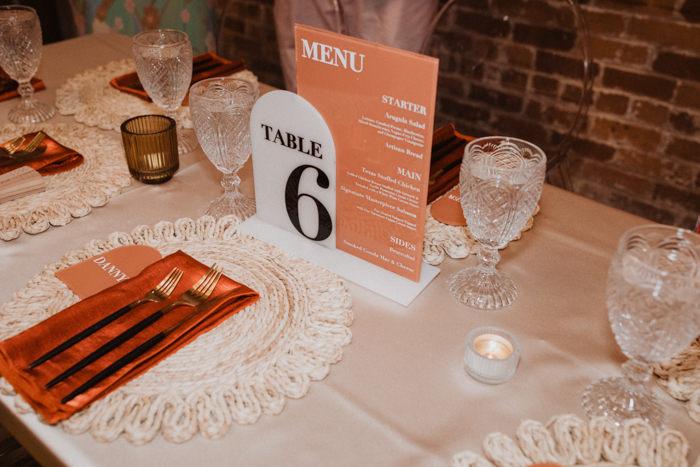 Having An Intimate Wedding Allowed Them To Spend Quality Time With Each Other And Their Loved Ones
Ultimately, we decided not to have a wedding party. Our wedding was only 55 people, which we chose because we wanted everyone to feel special and included in the weekend we planned. In essence, everyone was a part of the wedding party, and we wanted everyone to kick back and enjoy themselves. So, we each chose two of our best friends to hang out with us during the day while we got dressed but then encouraged them to sit and enjoy the ceremony with their partners and the rest of our loved ones. It was the best decision! And it allowed us to focus on ourselves and each other as we led to the ceremony.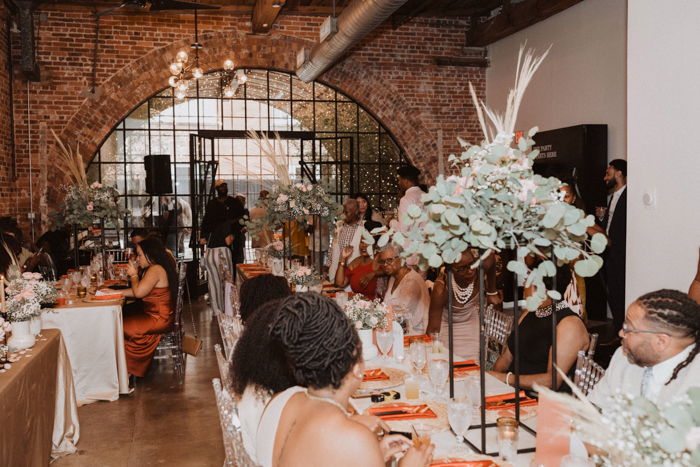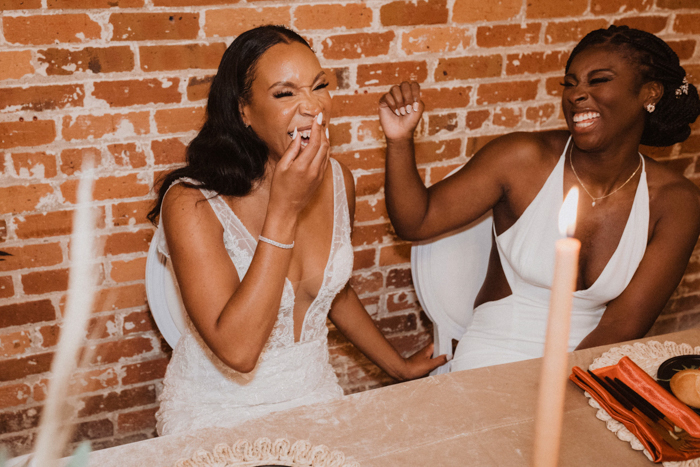 Giving Their Guests Scented Candles As Practical Keepsakes
We gave out customized candles as wedding favors and loved all the text messages following the wedding describing how good they smelled and photos of people lighting them. We wanted people to take a little piece of our wedding day vibe with them and give something they could use in their space. The scent was delicious. We love candles, so this was a no-brainer.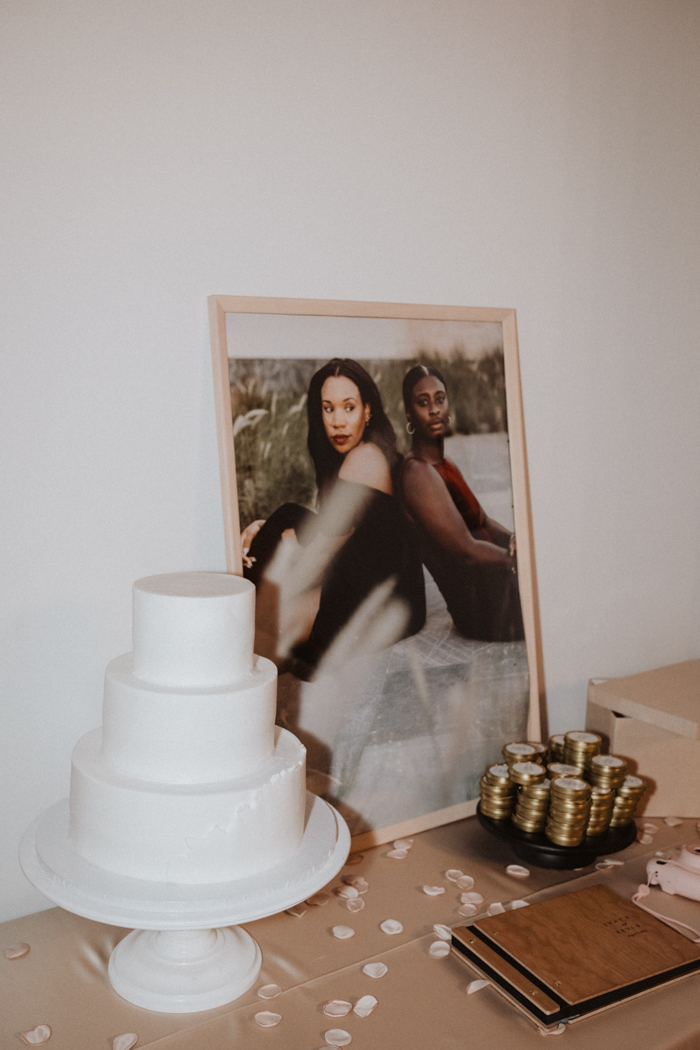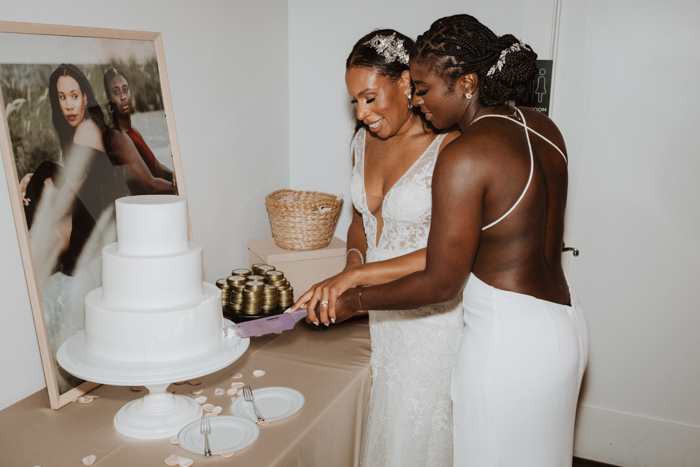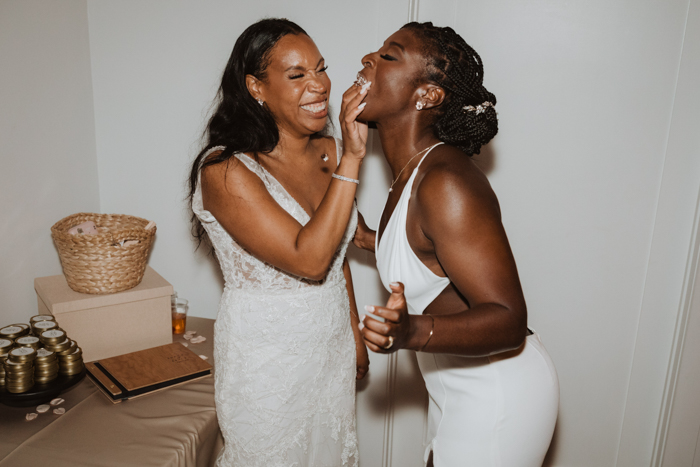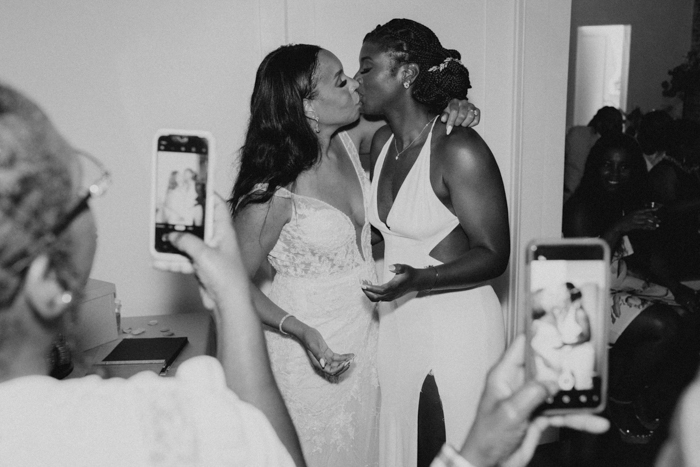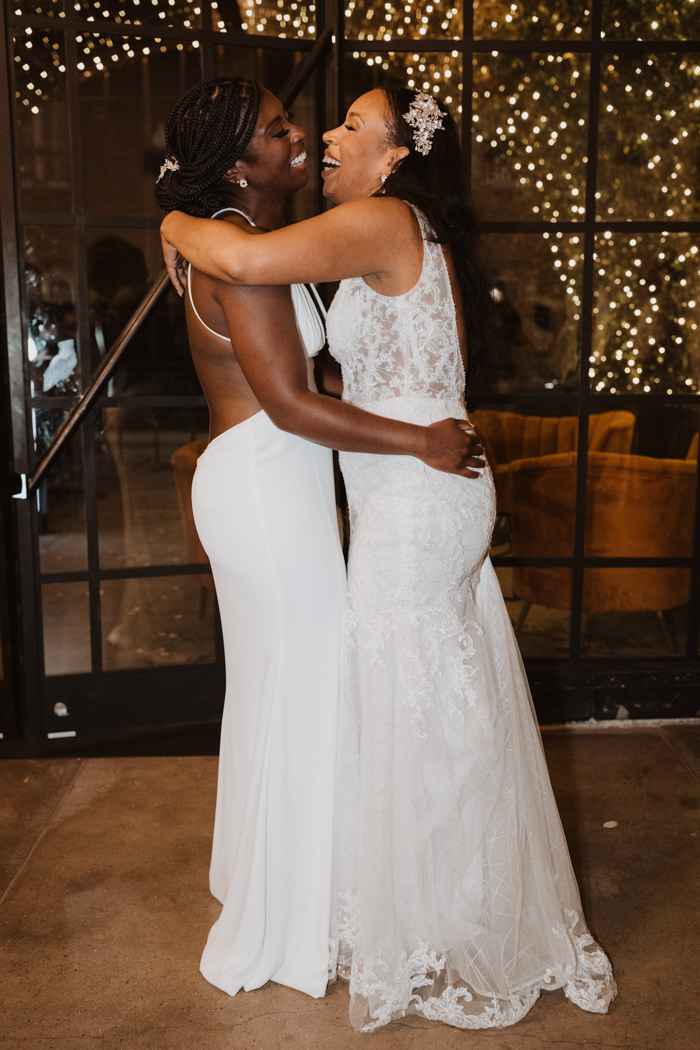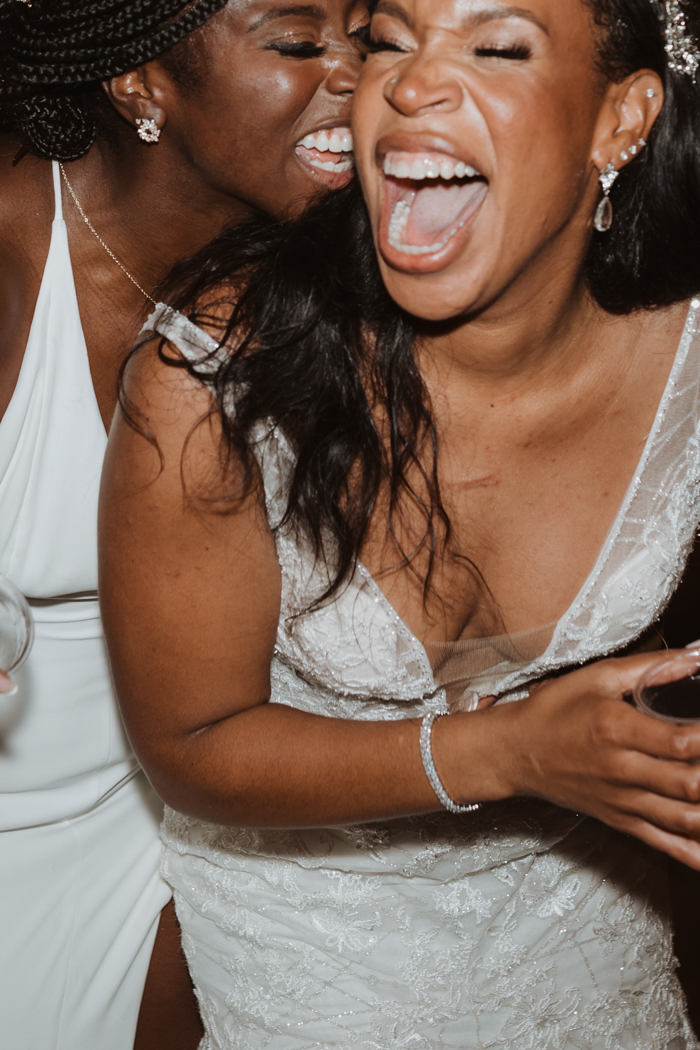 Congratulations to Shay and Kevi on their beautiful Houston wedding with swoon-worthy bohemian vibes. And a special shout out to photographer Light As Gold for capturing all the emotions and beauty the couple will cherish for the rest of their lives.
Just like this couple, incorporating personal touches and embracing your unique style can create an unforgettable event that truly represents you as a couple—a celebration that's not only beautiful but also memorable for you and your loved ones.