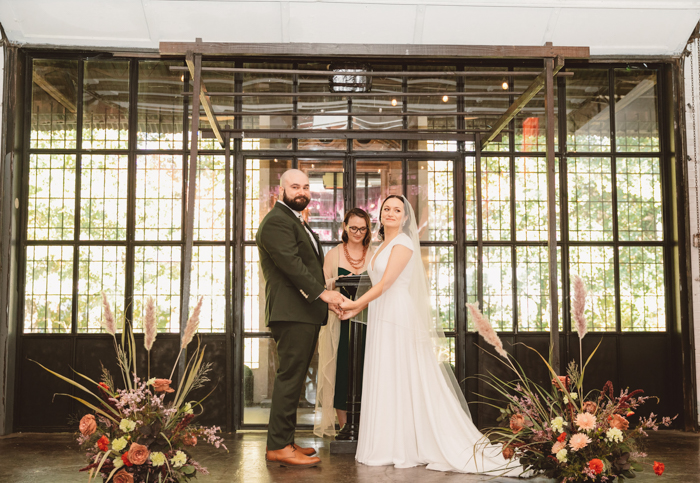 Planning a wedding is all about adding a personal touch that reflects who you are, and Halie and Paul nailed it! They embarked on a thrilling journey with their gang, combining their love for art and creativity to create a one-of-a-kind Westside Warehouse wedding. Infusing bold hues into every aspect of the celebration, they went all out with unique decor, gorgeous florals, and stylish fashion.
Set in a converted warehouse with exposed iron beams and concrete floors, they softened their venue's industrial aesthetic with an installation of streamers. They used white Hercules chairs and ground arrangements at the altar to ensure that all eyes were on the beaming couple during the ceremony. The reception continued to exude the same vibe, thanks to the eye-catching streamer backdrop and beautiful floral arrangements at the sweetheart table.
These photos captured by Crystal Ann Ward might just inspire you to add more personality and playfulness to your wedding day. Scroll through to learn more about their love story and score unique ideas for your own celebration.
The Couple:
Halie and Paul
The Wedding:
Westside Warehouse, Atlanta, Georgia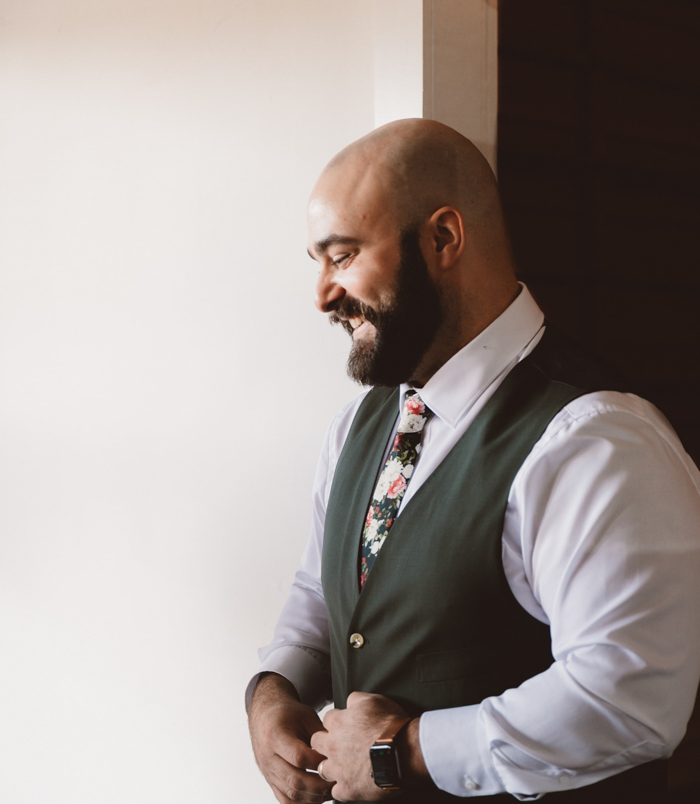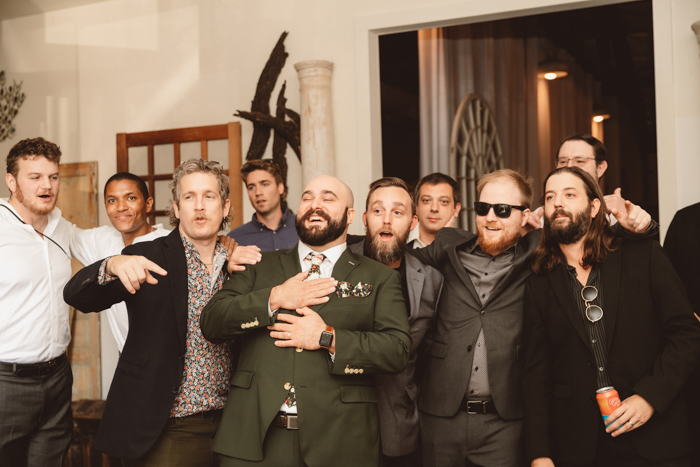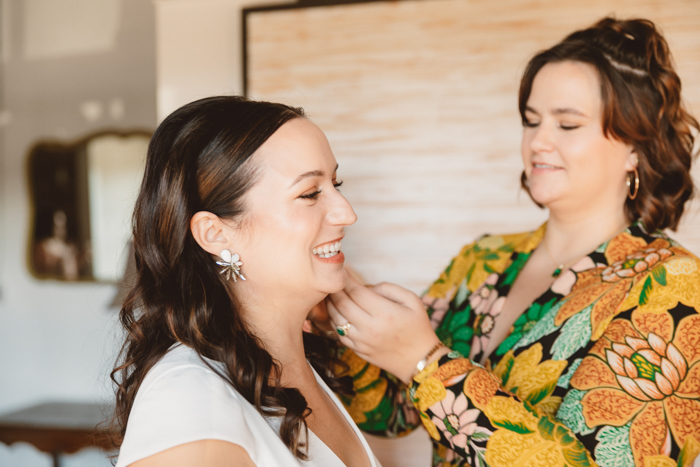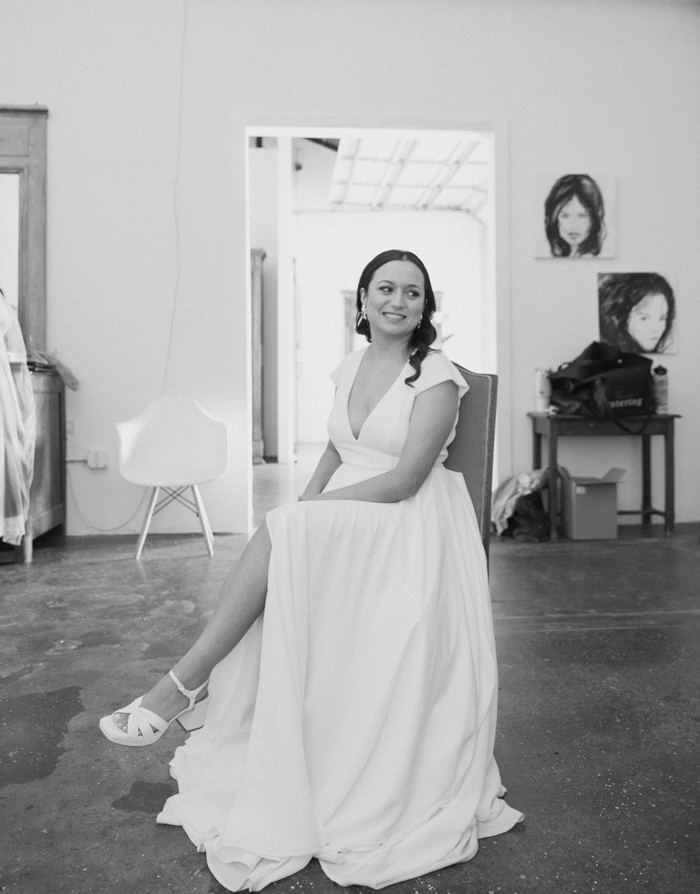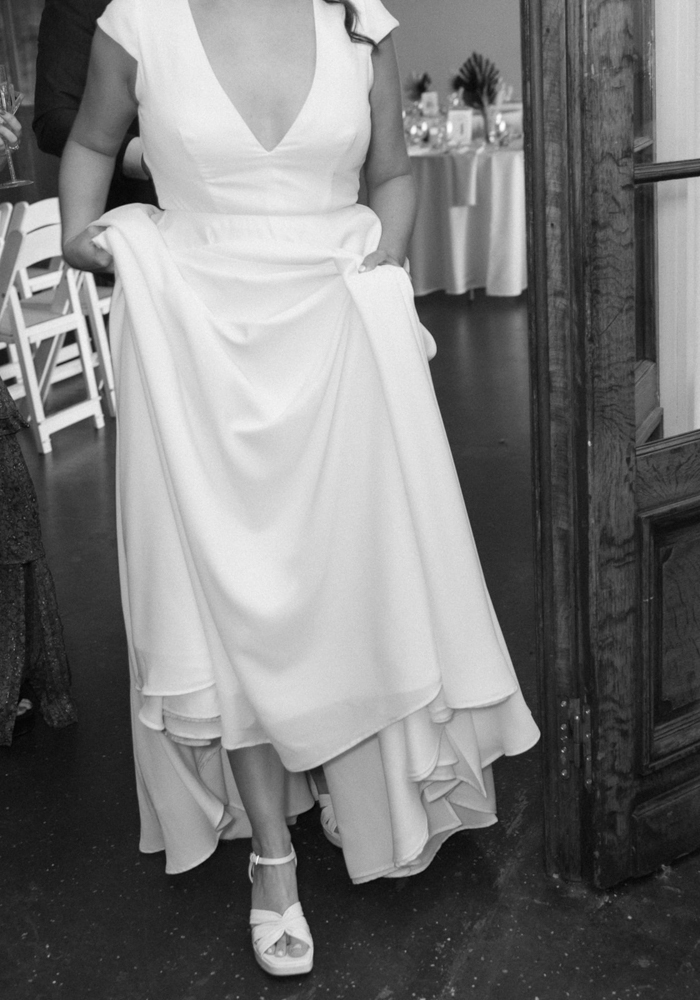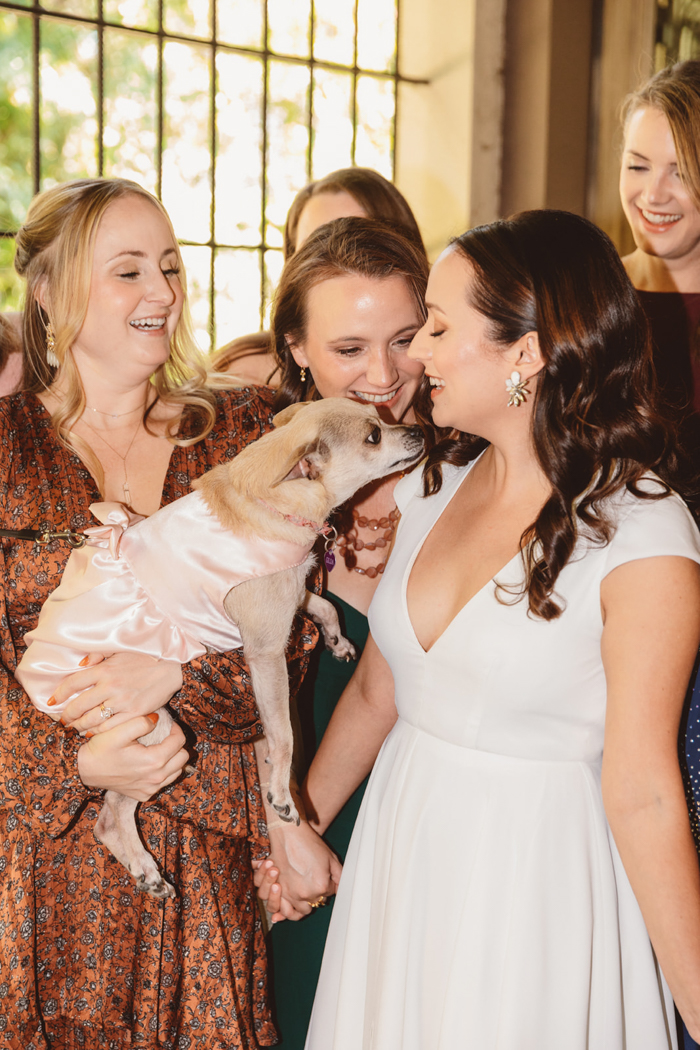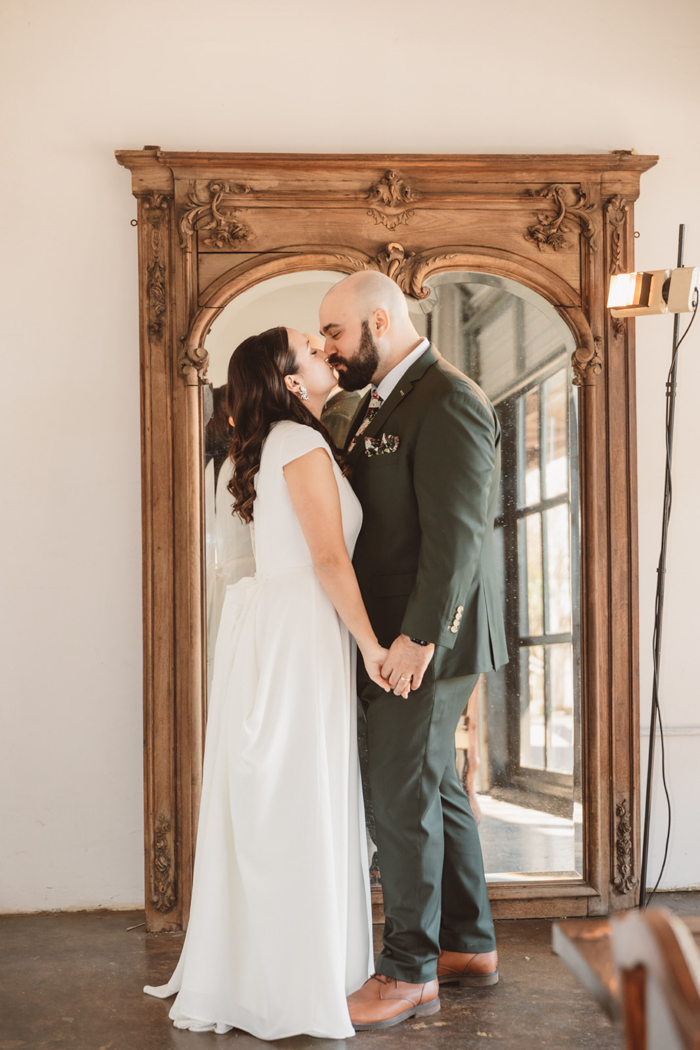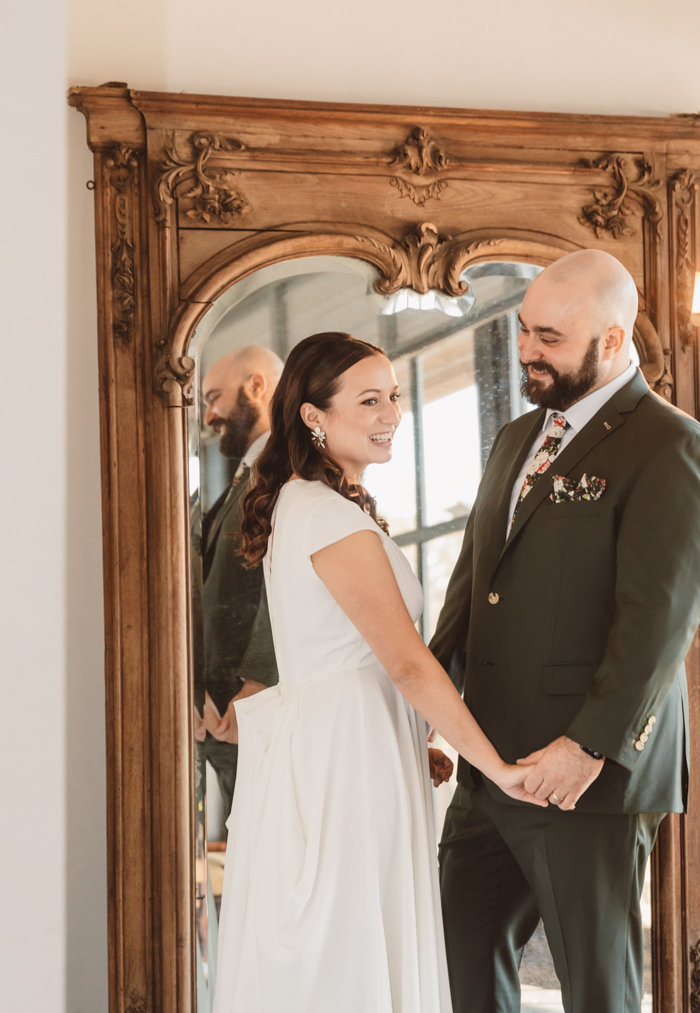 How Their Westside Warehouse Wedding Came To Be
At the outset, we wanted to create an atmosphere where people could relax and have fun. And we wanted the look and feel of the space to help set the tone. Like many brides, I started getting inspiration for the design on Pinterest. From there, I met with my amazingly talented designer friend, Mimms Cross, and we bounced ideas around until we devised a plan. I was fortunate to work with someone we knew because she really "got" us and understood the vibe we were going for. We wanted fun, lighthearted, and festive, which is exactly what we got.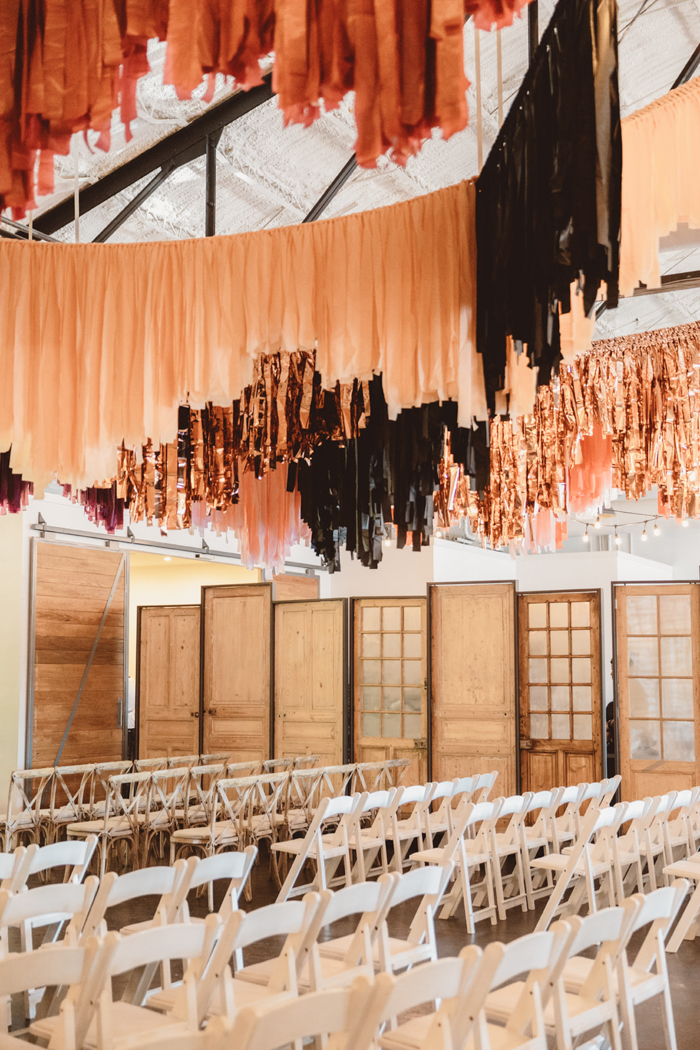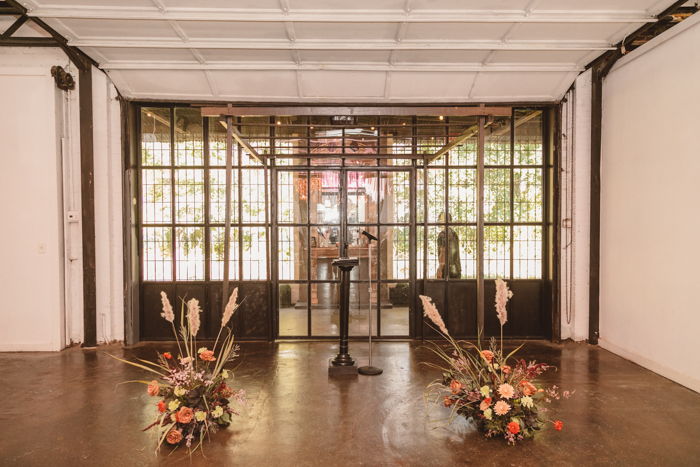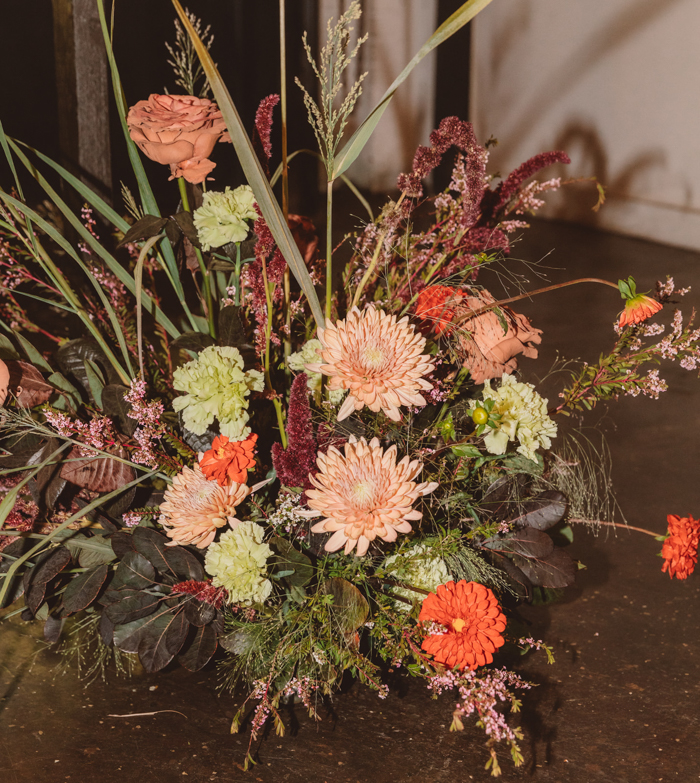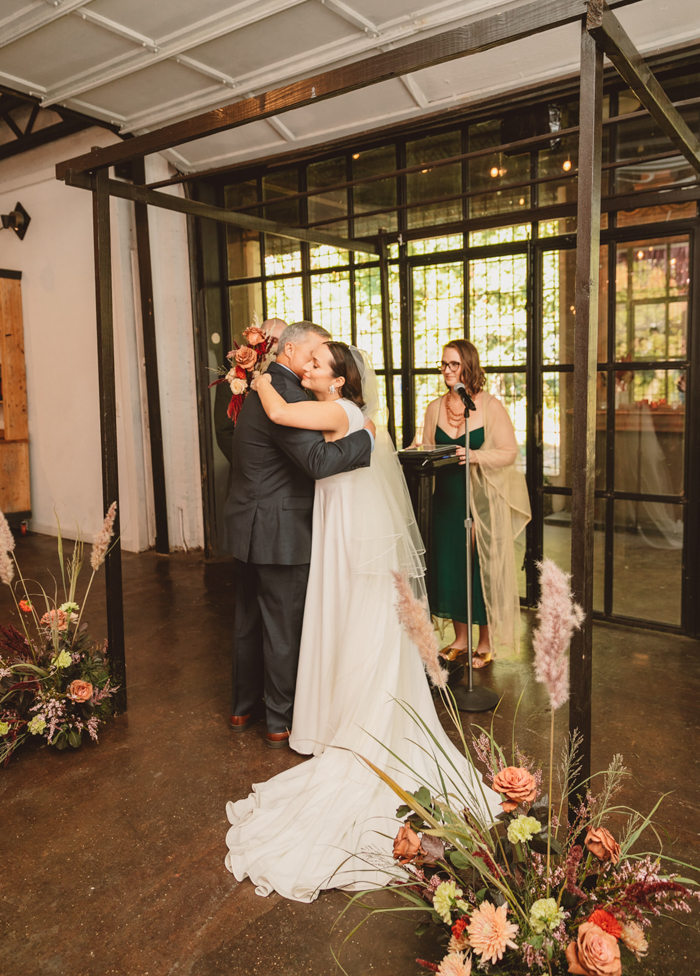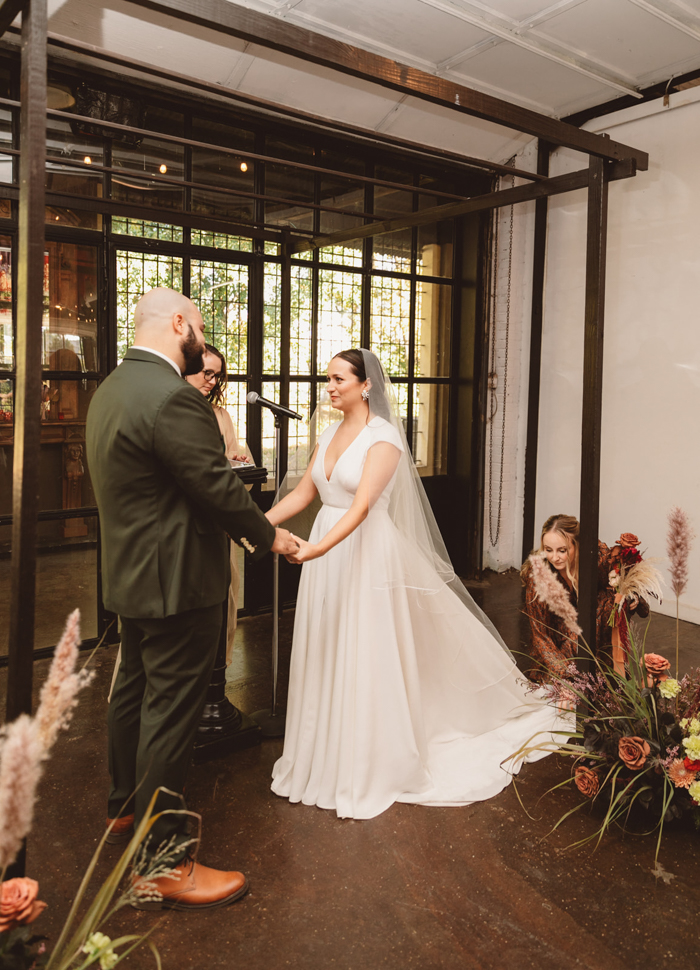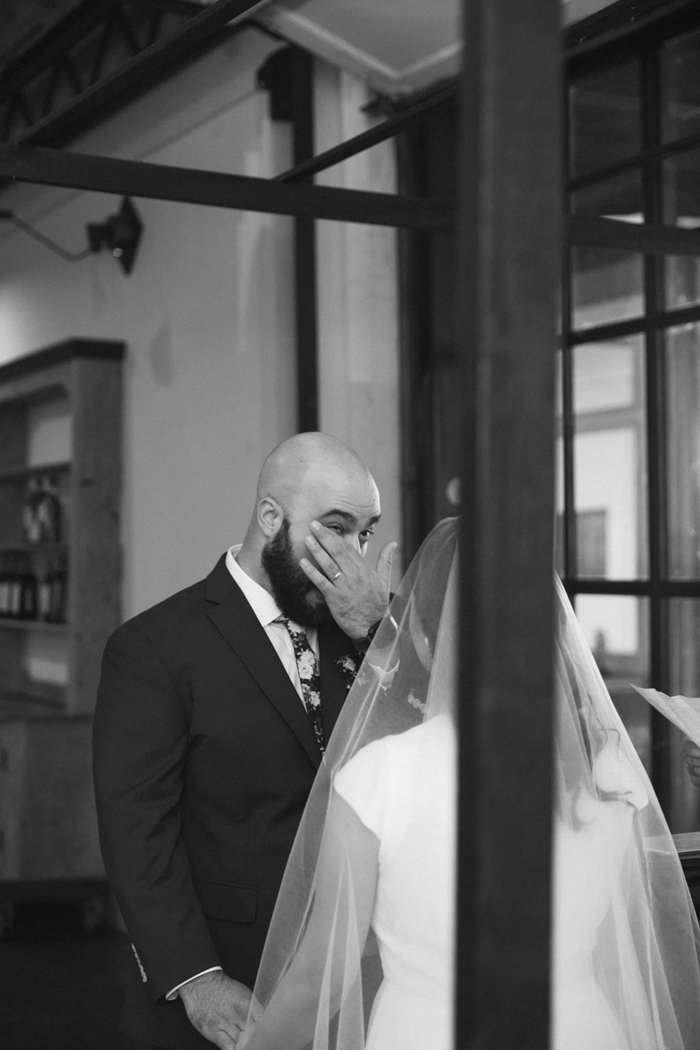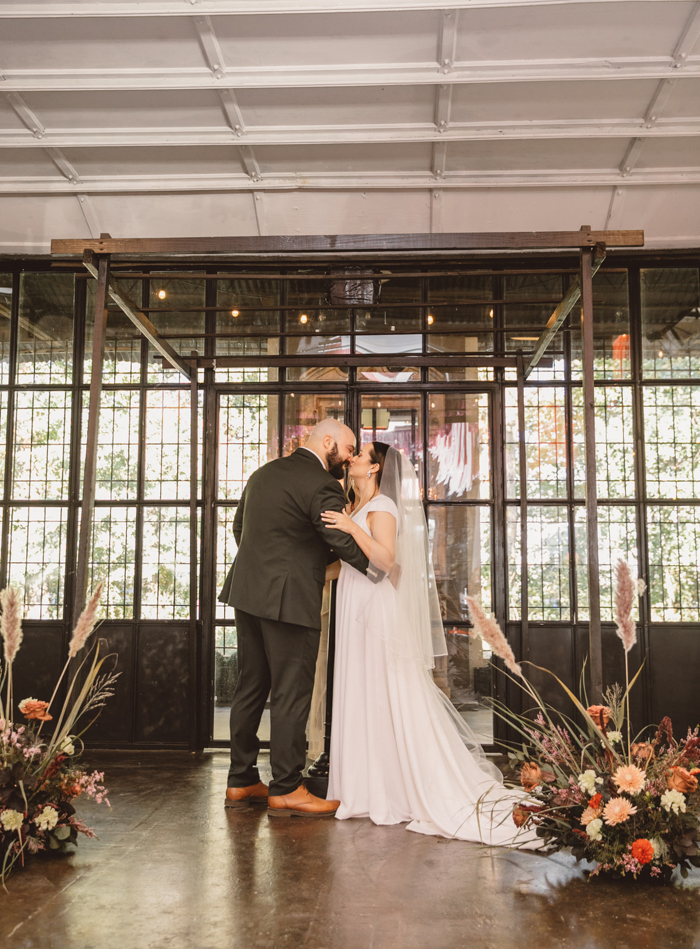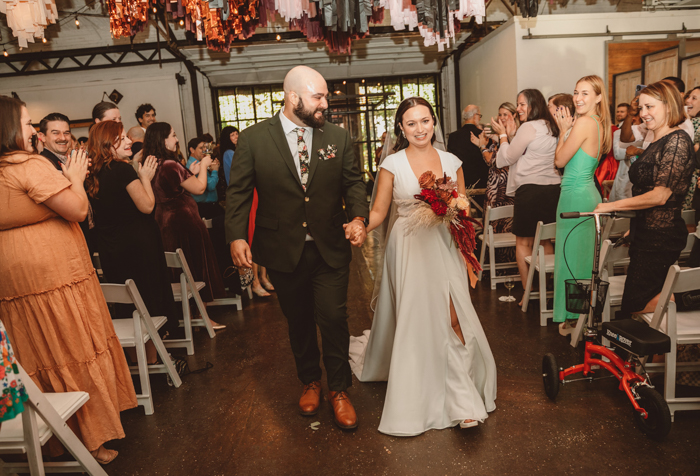 Having Their Friends Involved In The Wedding Made Their Day More Special
We hired friends to do things where we could. The designer who created the streamers, the paper flowers, and other decor is a friend of mine, and that went a long way in us being on the same page about the look and feel of the day. Our DJ is also a good friend of ours, which was huge. We made a collaborative playlist and spent hours curating just the right music. Our good friend made our batch of specialty cocktails, and another made the cupcakes. One of my very best friends—and my roommate when I started dating Paul—officiated the wedding. Even though our wedding was big, having our friends involved in these ways made it feel intimate and personal.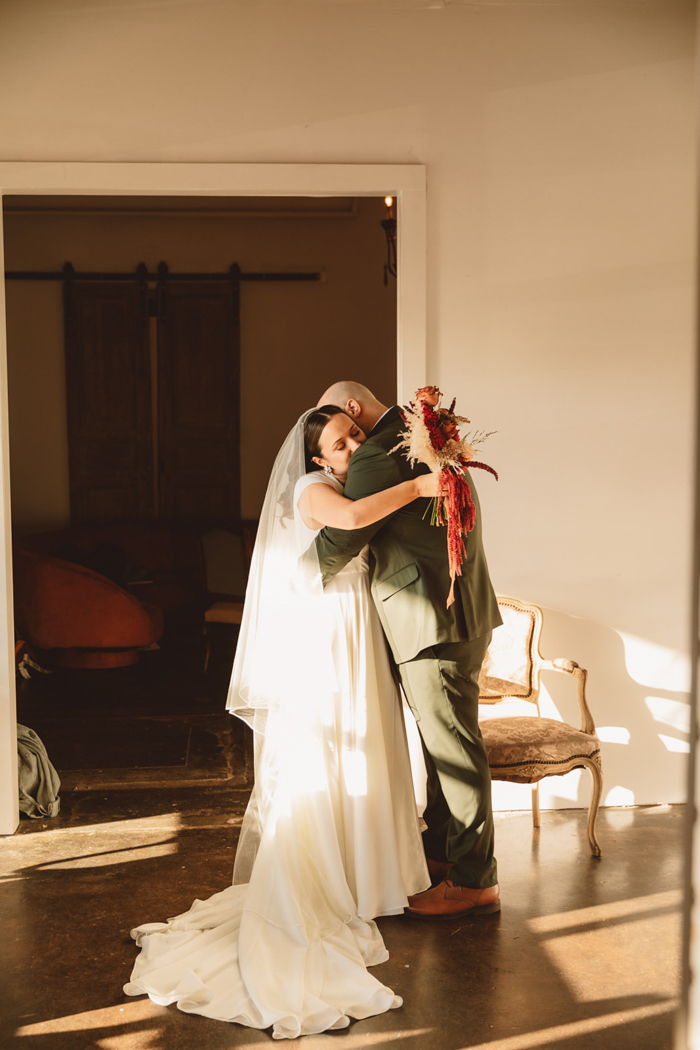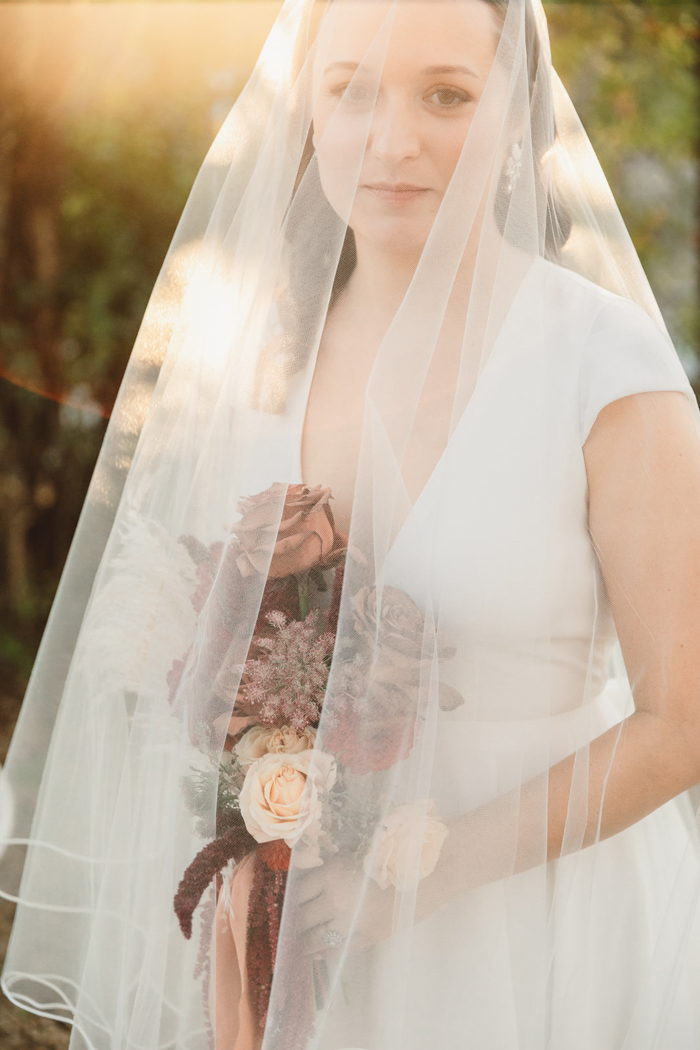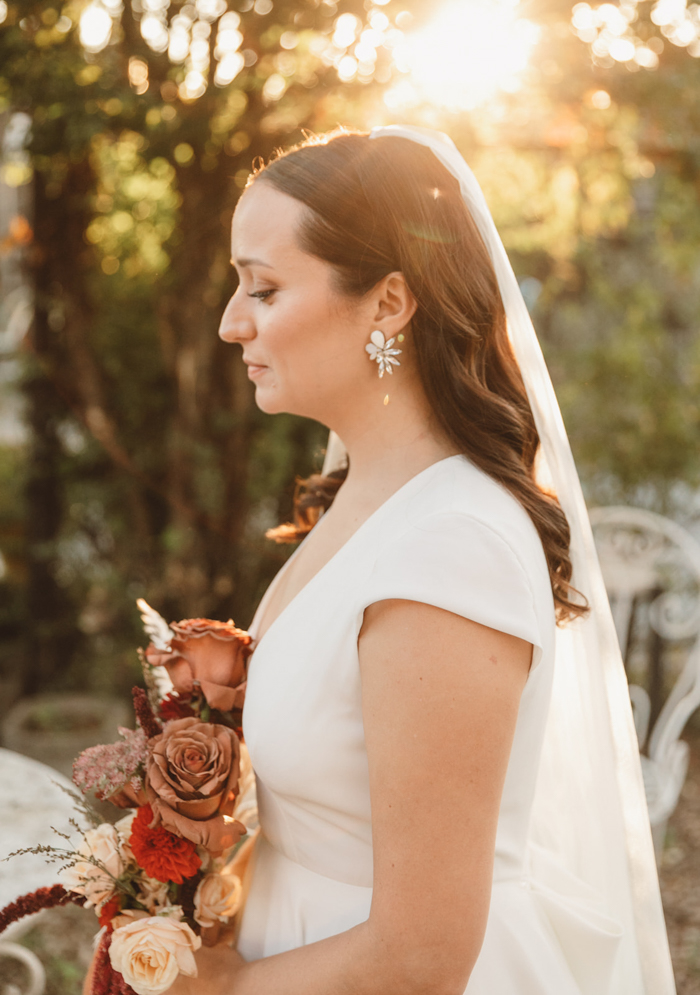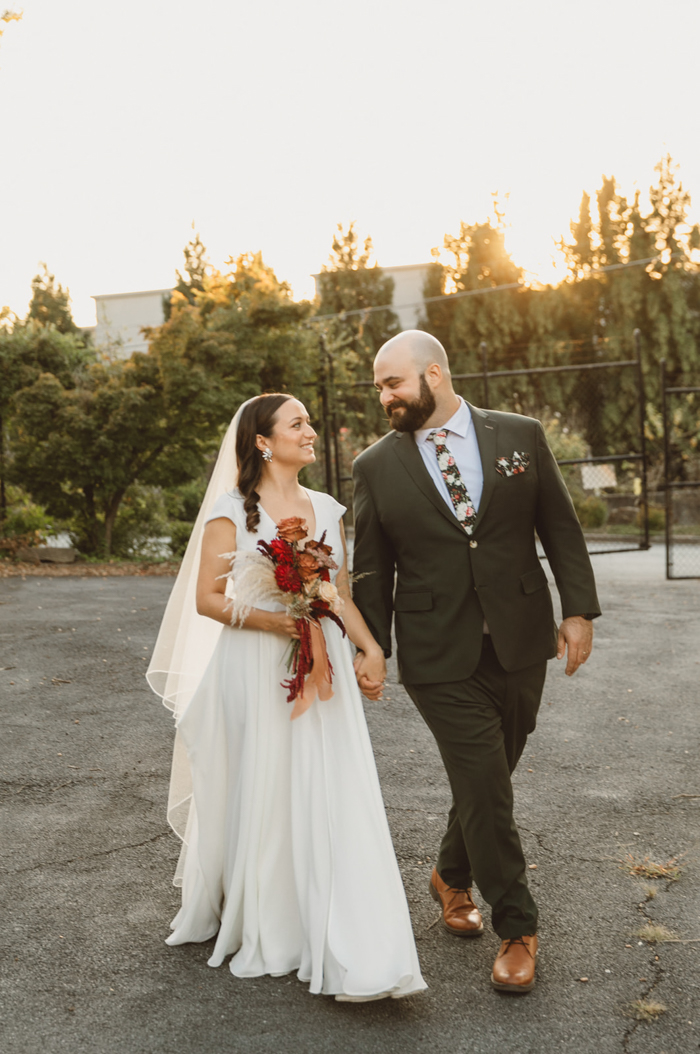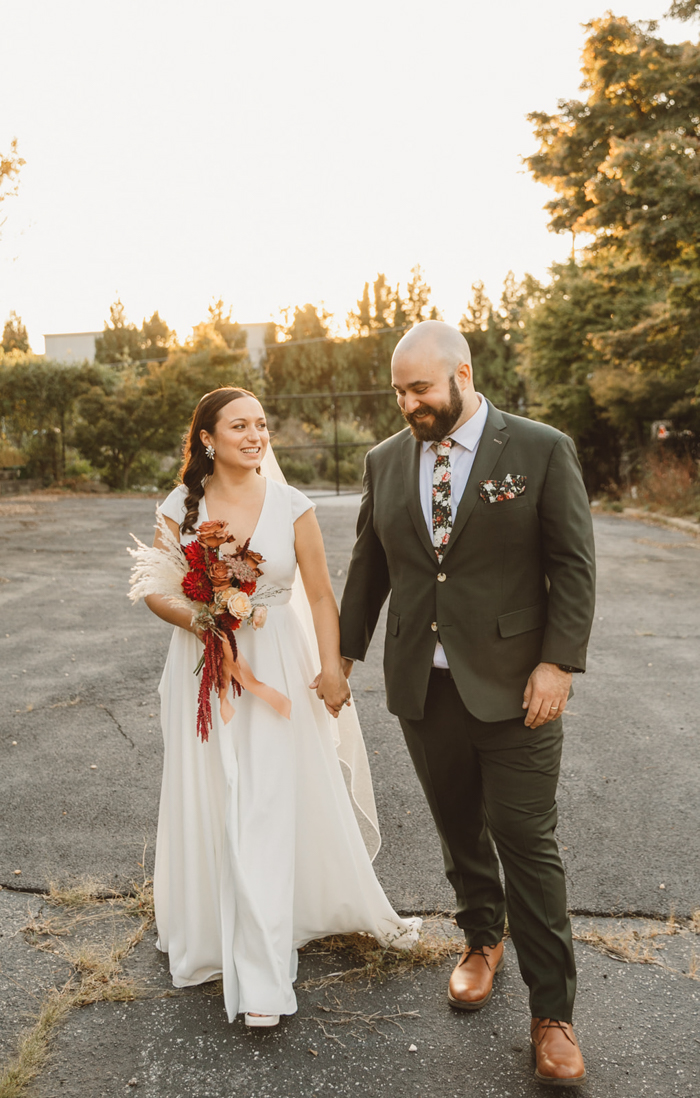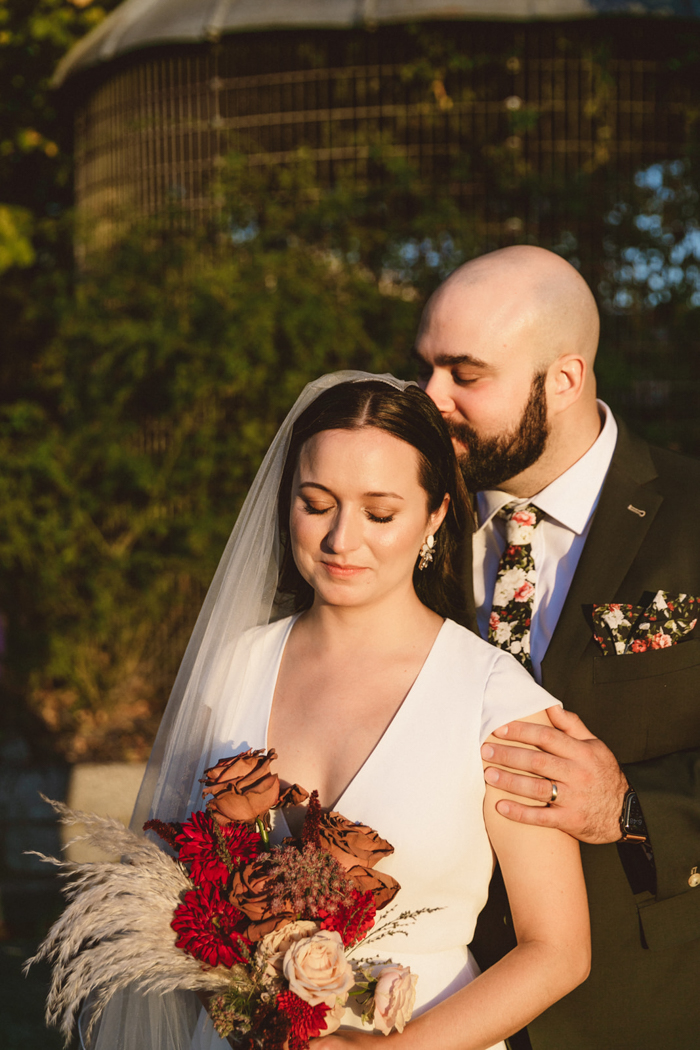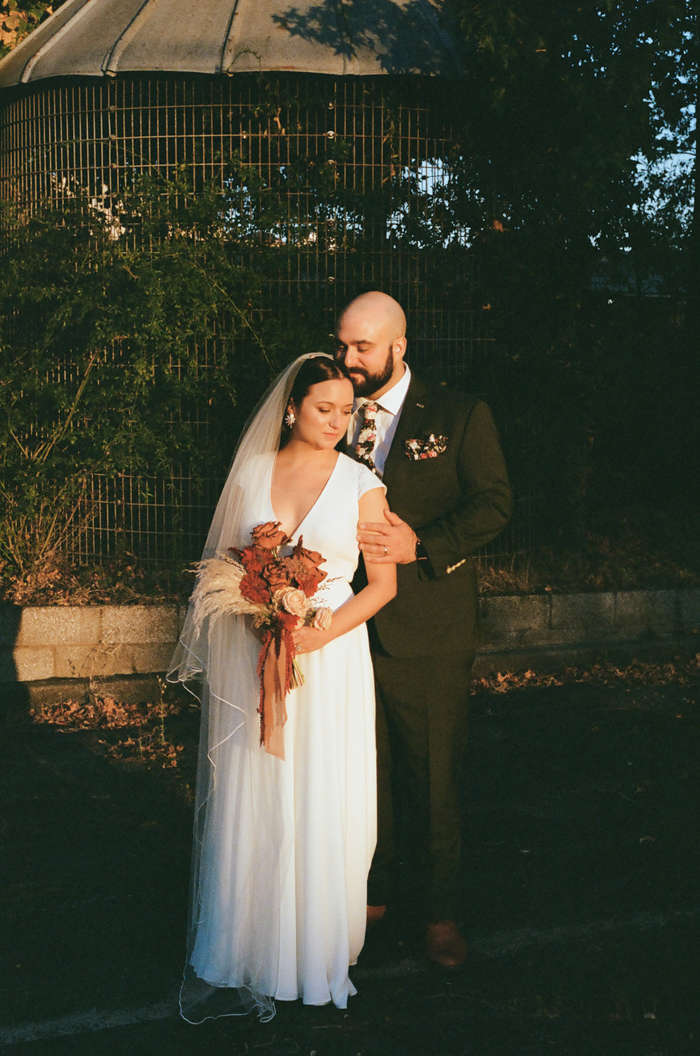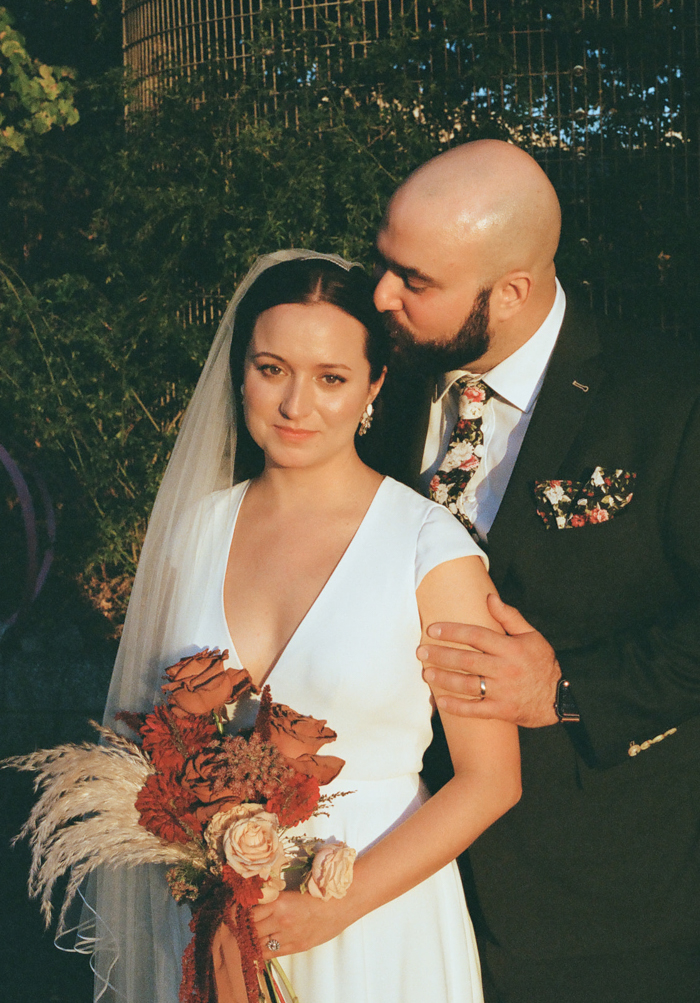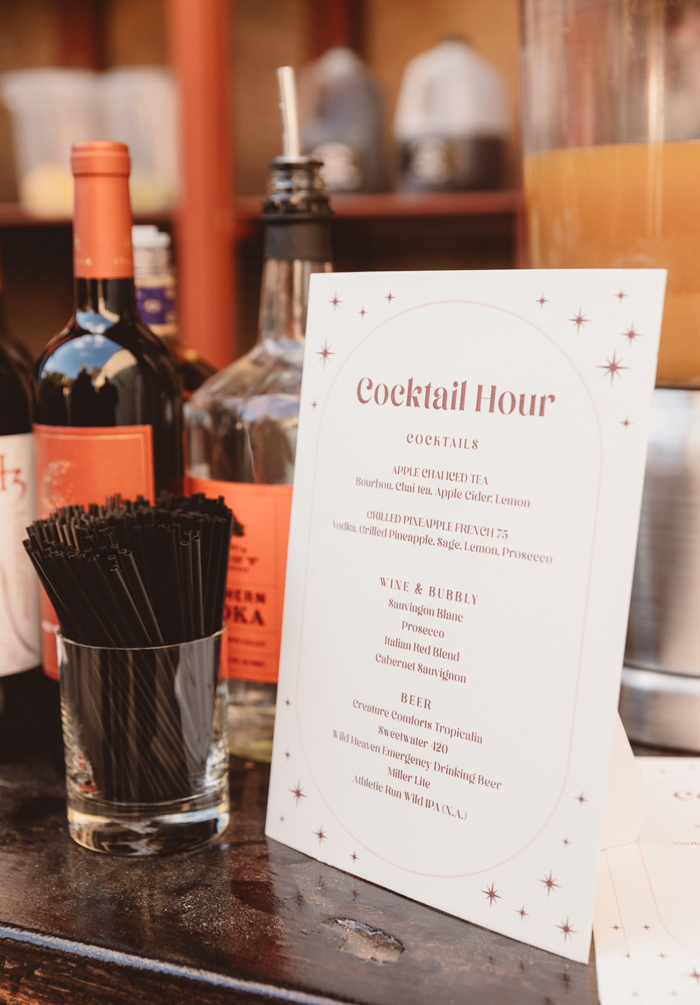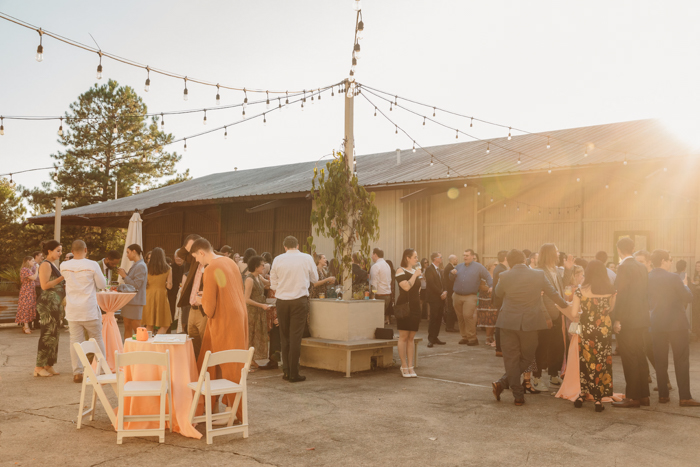 Creating A Westside Warehouse Wedding That Resonated With Who They Were As A Couple
Our wedding planning priority was staying true to ourselves as a couple. We kept the traditional elements that resonated with us and chucked the ones that didn't. It might sound cheesy, but we're most proud that we could bring everyone we love together for a weekend. It's so special to have all these people from different areas of your life mixing and having fun together. It truly felt like a big family reunion. And the most memorable part of the day was going up in the chairs during the horah. I wish I could live in those two minutes forever. And on a more shallow note, I am very proud of those streamers. Those were killer.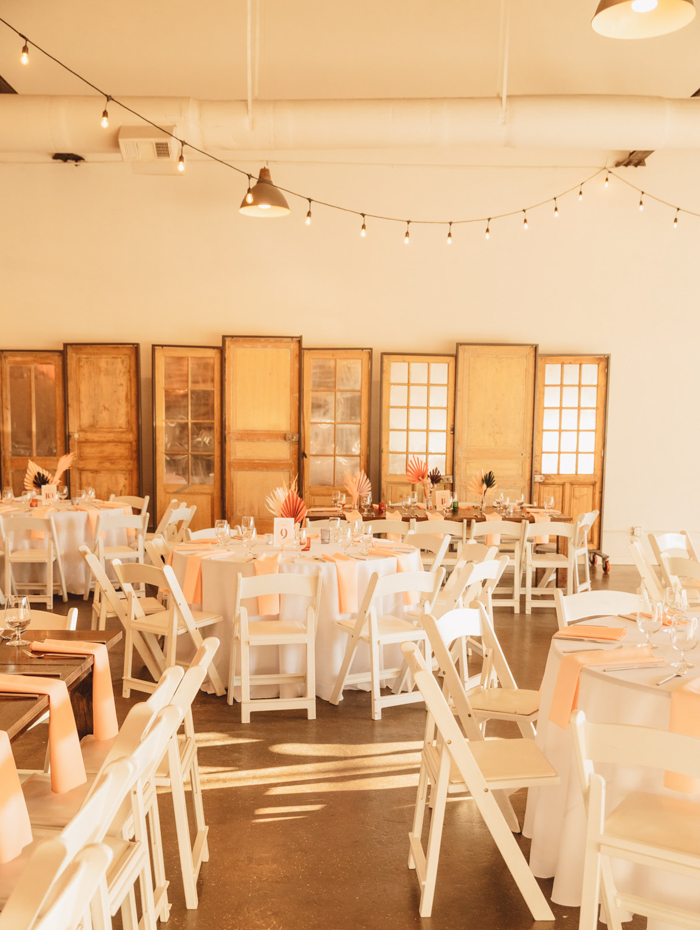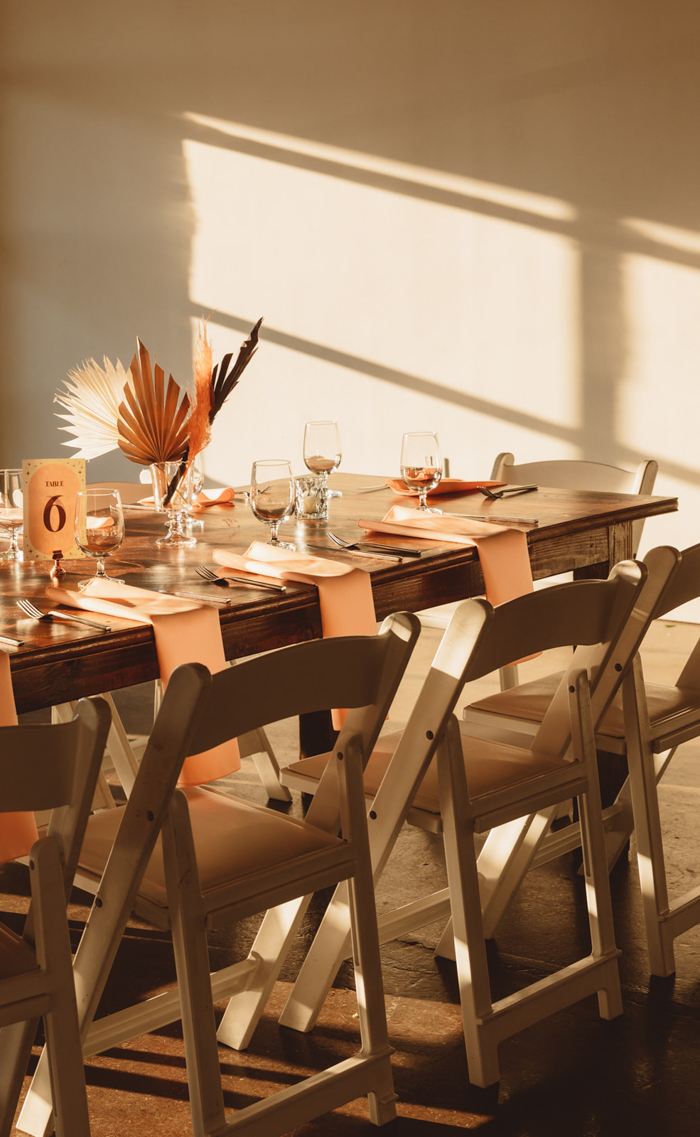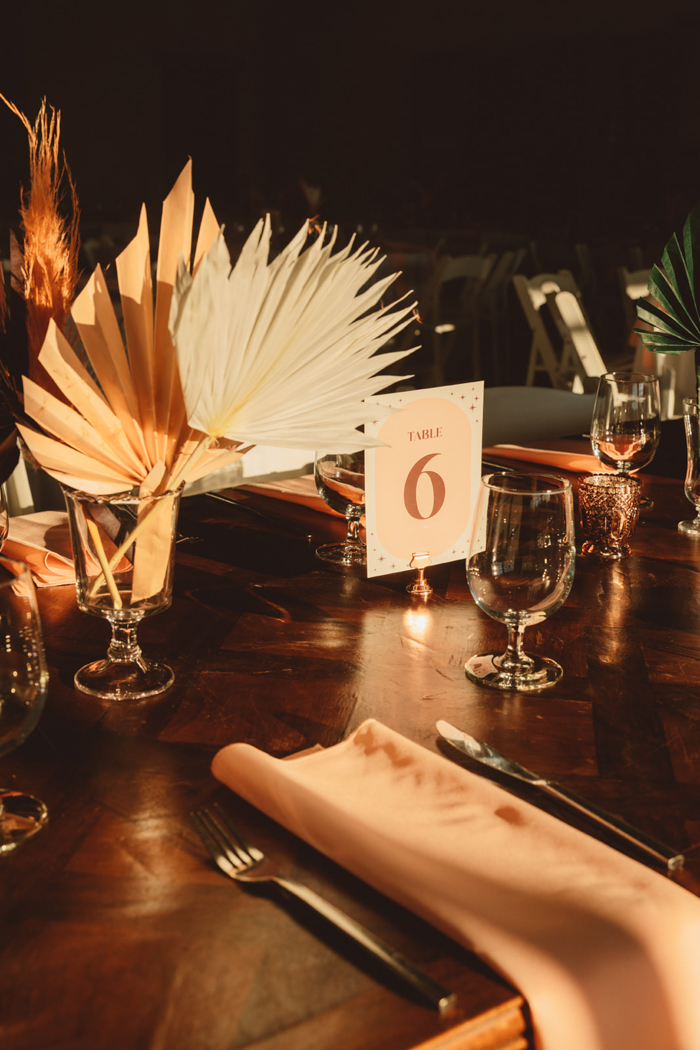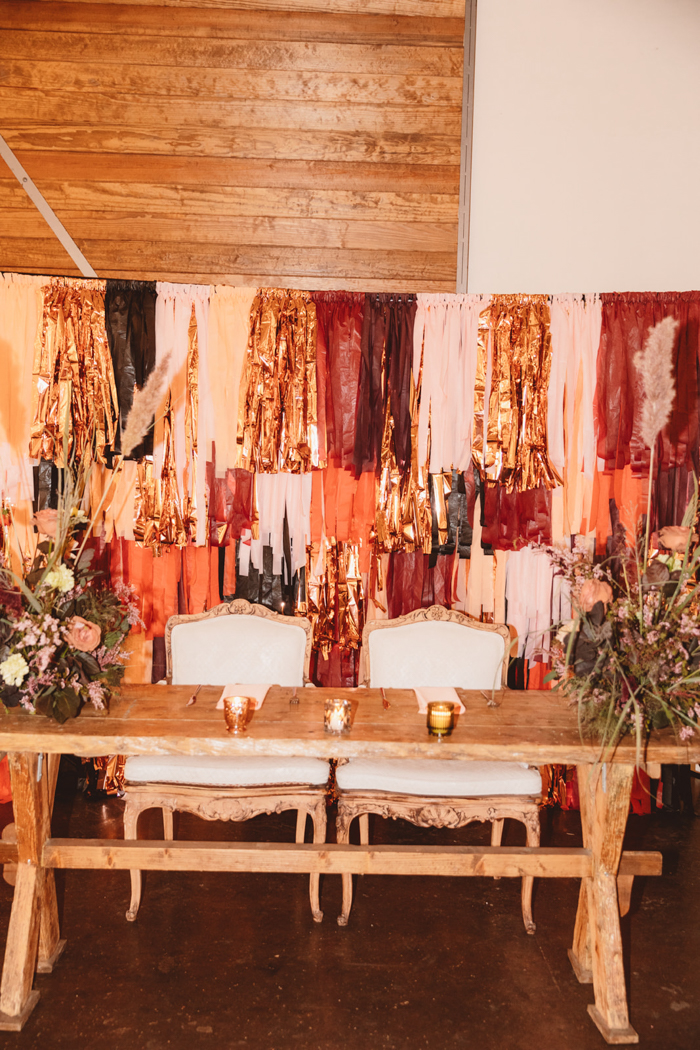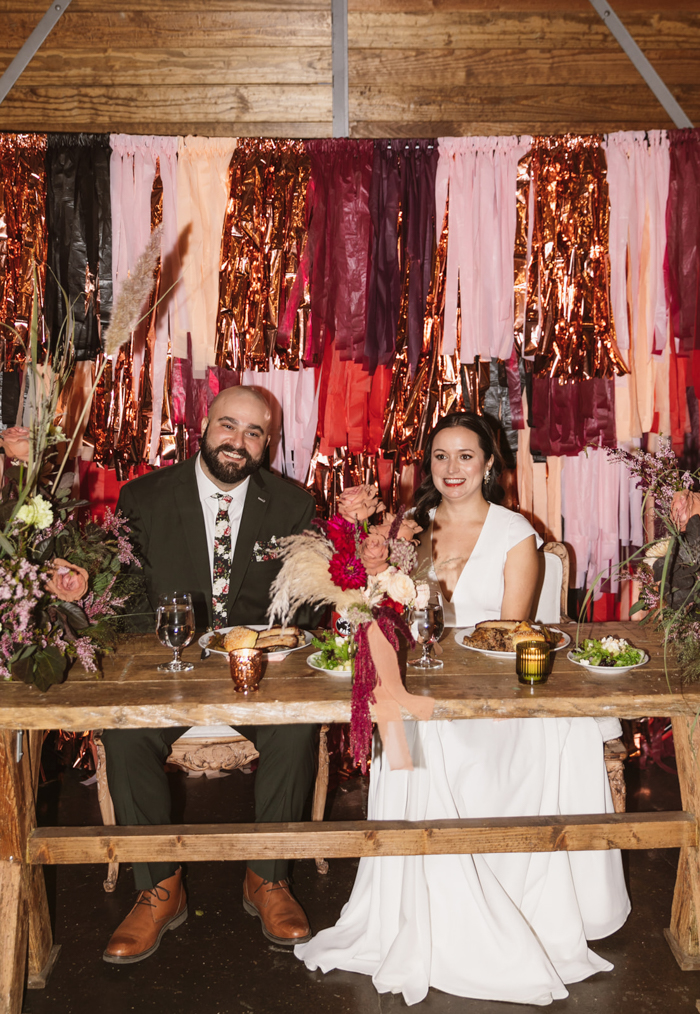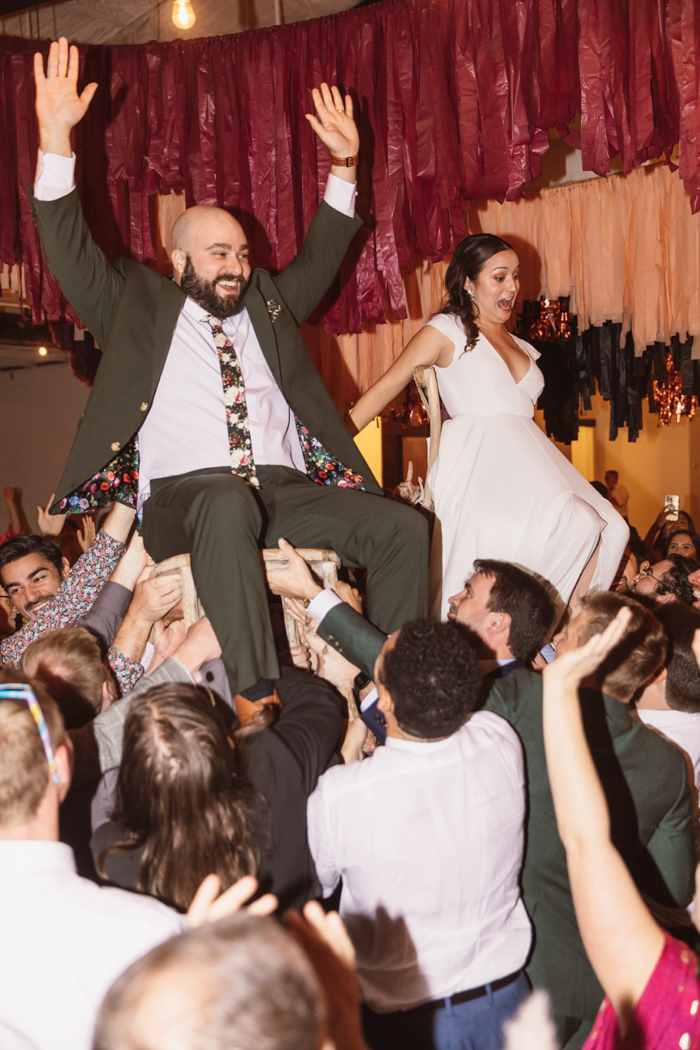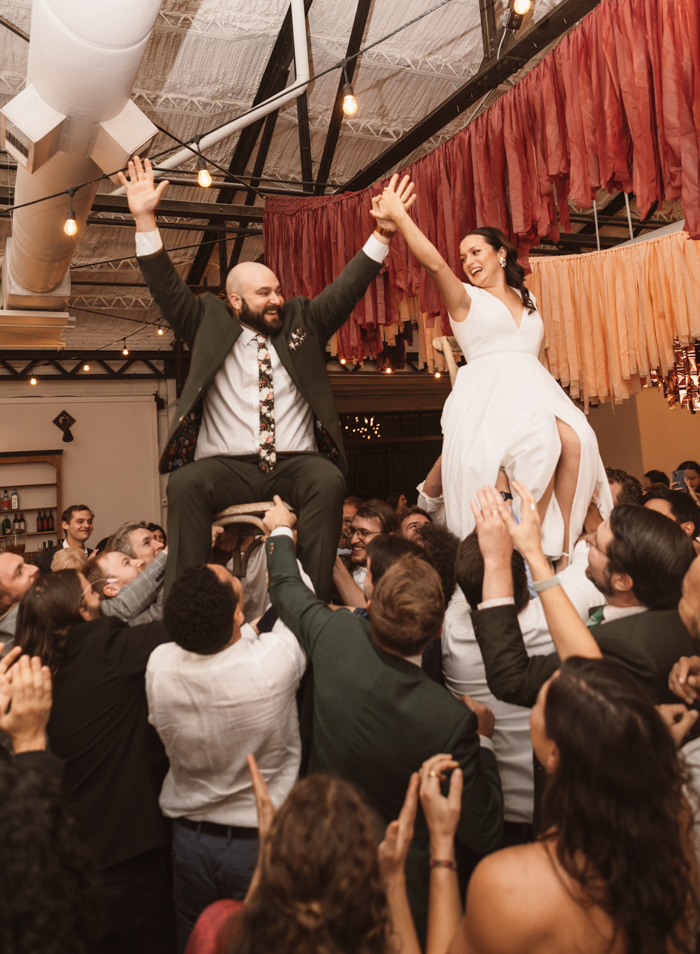 Wedding Planning Advice: Hire Vendors You Can Trust
Take your time interviewing vendors and book people you trust. You can't control every detail about how the day will turn out, but you will feel much better if you know you're in good hands.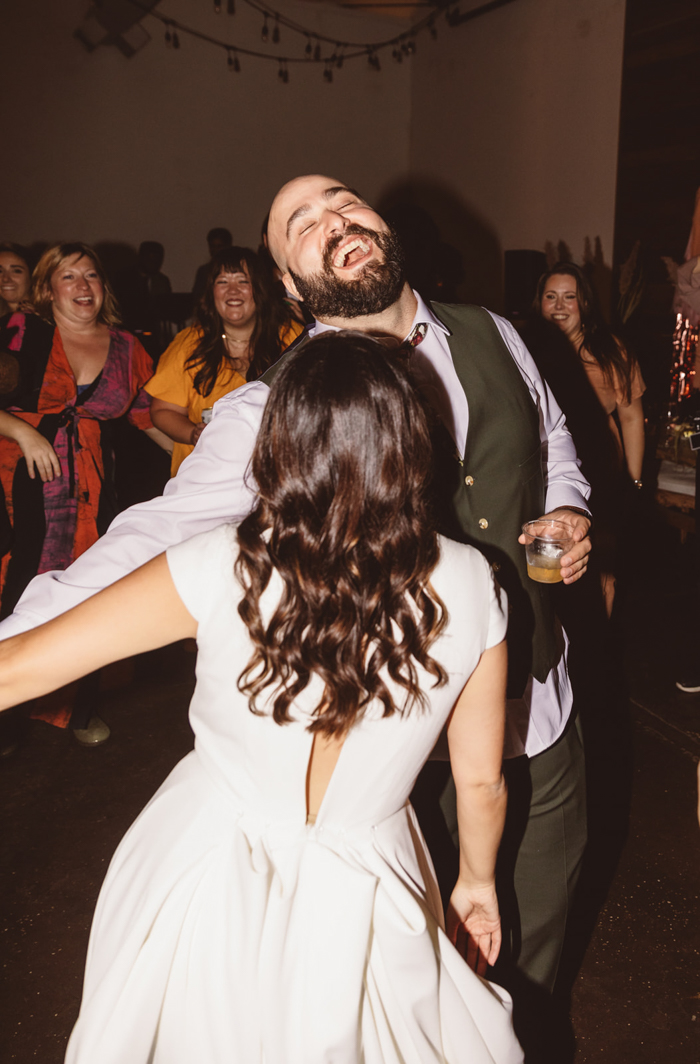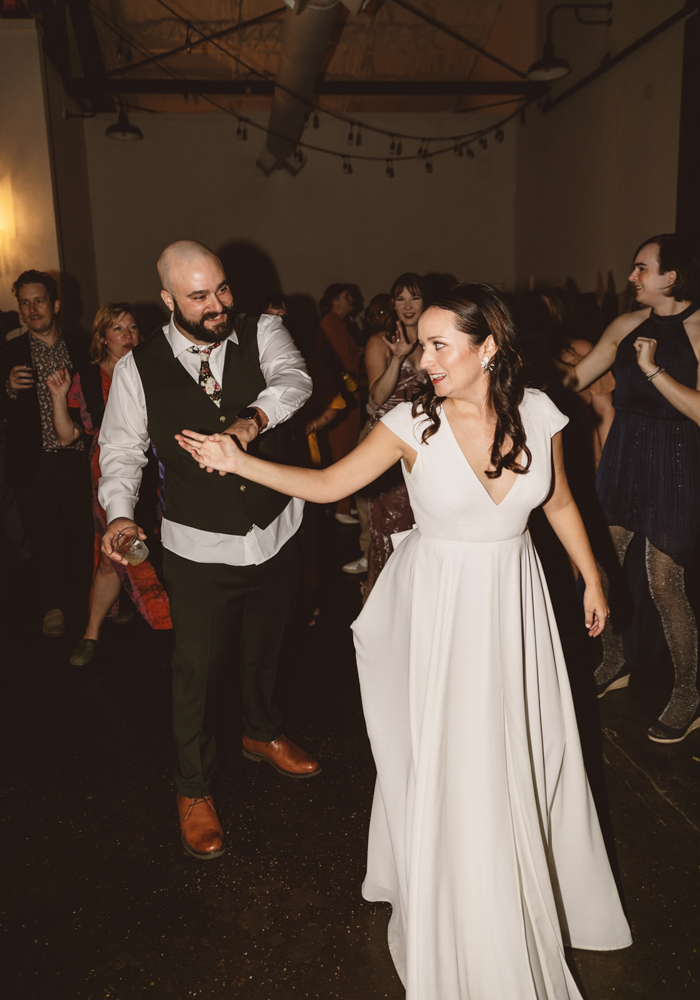 Congratulations to Halie and Paul on their Westside Warehouse wedding. And many thanks to Crystal Ann Ward for capturing the unique details, the festive vibe, and all the memorable moments they will cherish for the rest of their lives.
How fortunate was this couple to have friends who happened to be wedding vendors? Their big day was infused with extra special touches because their loved ones intimately knew the ins and outs of their unique love story. Imagine having a dream team like that who can flawlessly bring your wedding vision to life. Look no further! We have a curated directory of the world's best wedding vendors, ensuring you find the perfect match for your special day.