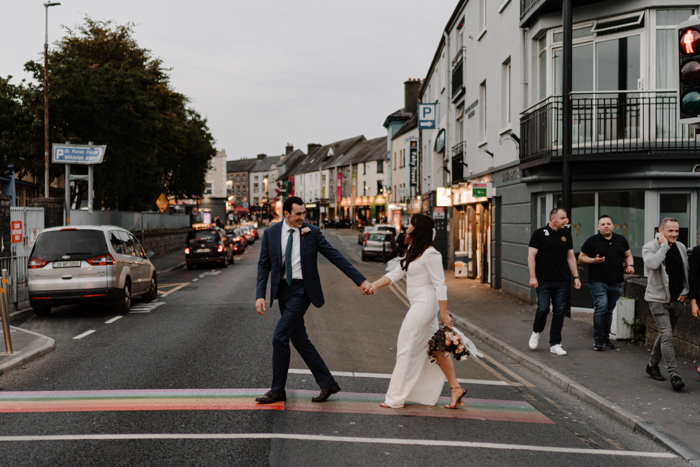 Emily and Cullen wanted a small wedding allowing them to spend quality time with their loved ones. They had often thought about getting married in Ireland, and one night, Emily discovered the perfect venue—a stunning Italian restaurant inside 300-year-old bridge mills right on the River Corrib. It was a match made in heaven! With a sultry color palette, gorgeous florals, and a mix of traditional and modern touches—their Il Vicolo destination wedding was a beautiful combo of old-world charm and a timeless romance.
To begin their special day, the couple shared the sweetest first look at Menlo Castle, relishing in the moment's joy as they explored the grounds together. For their outdoor ceremony, they added a touch of rustic charm with elegant floral pillars perfectly complementing the old stone walls of their venue. The transition from the ceremony to the restaurant reception was seamless, as the cozy ambiance greeted their guests. The tables were filled with luscious blooms and soft candlelight, creating a warm and dreamy atmosphere.
Junebug member Gabi & Nessa expertly planned this couple's special day, and these images captured by The Martins Photography perfectly showcase the love and beauty that filled their wedding. As you scroll through, you'll be treated to unique ideas and inspiration for your own intimate celebration.
The Couple:
Emily and Cullen
The Wedding:
Il Vicolo, Galway, Ireland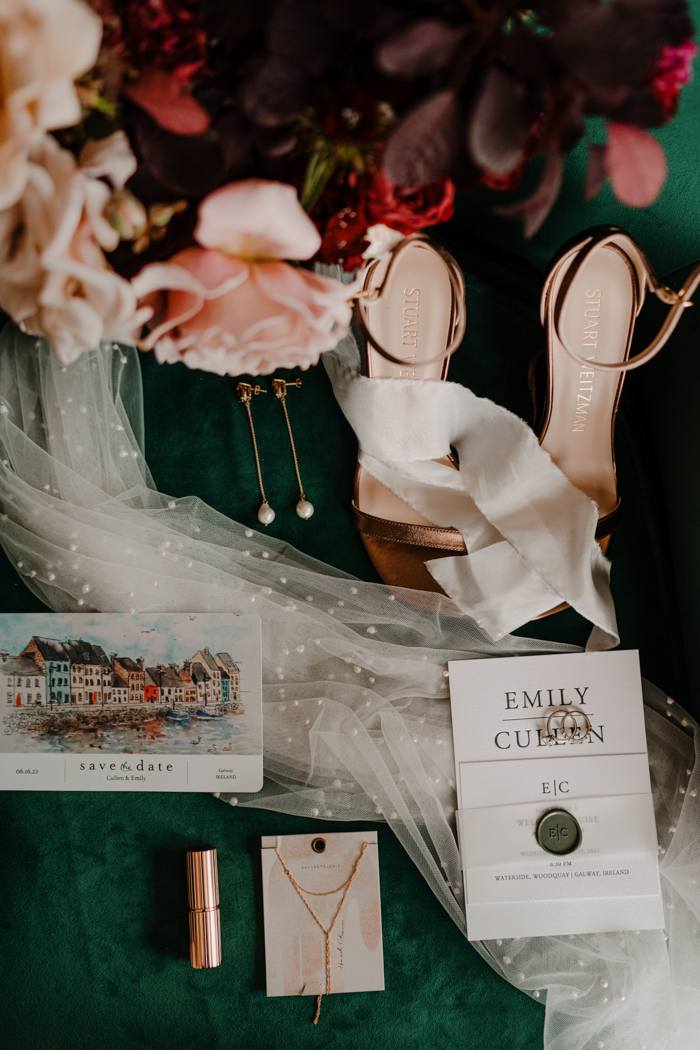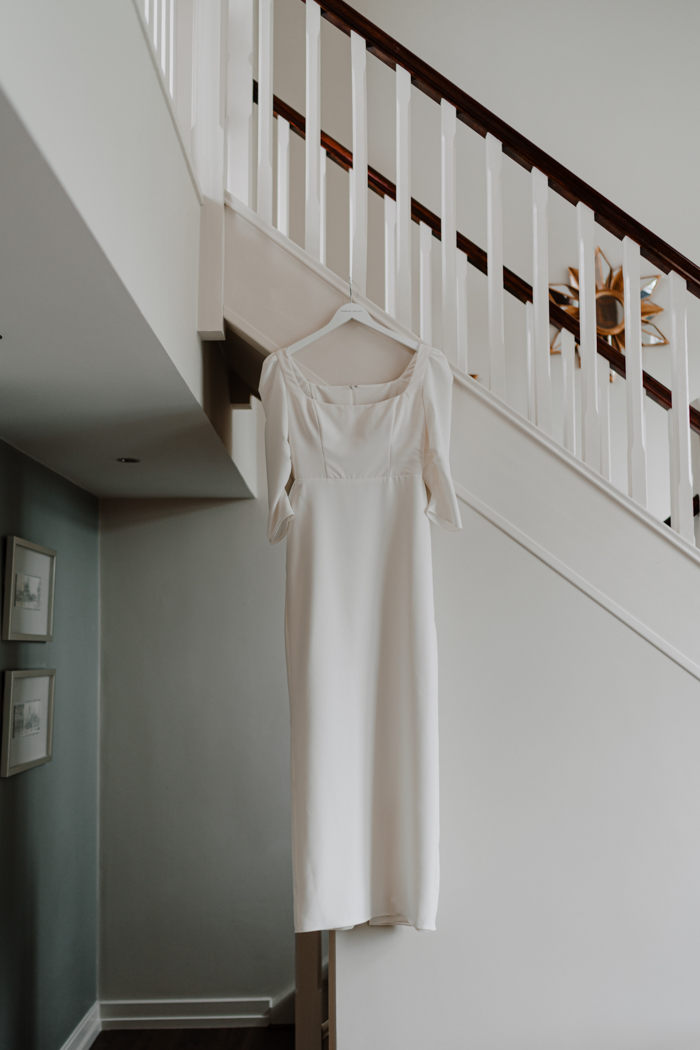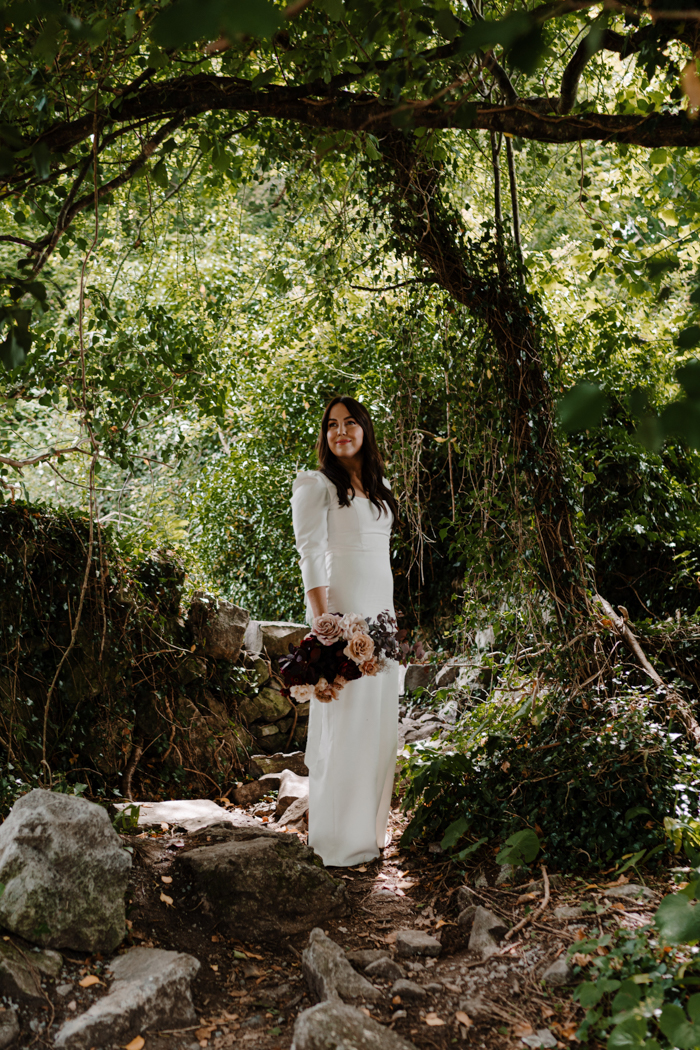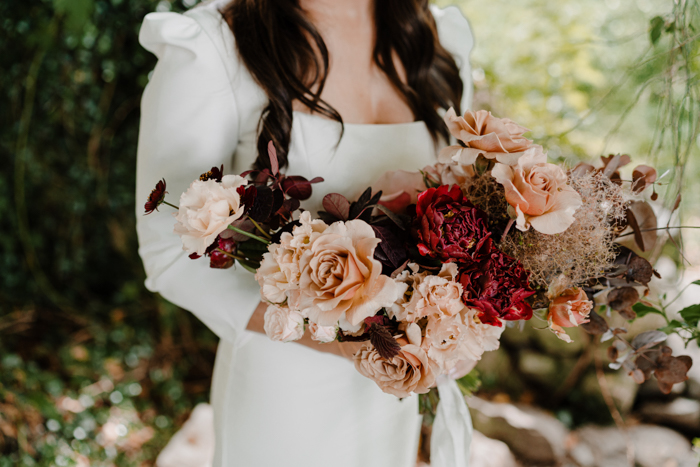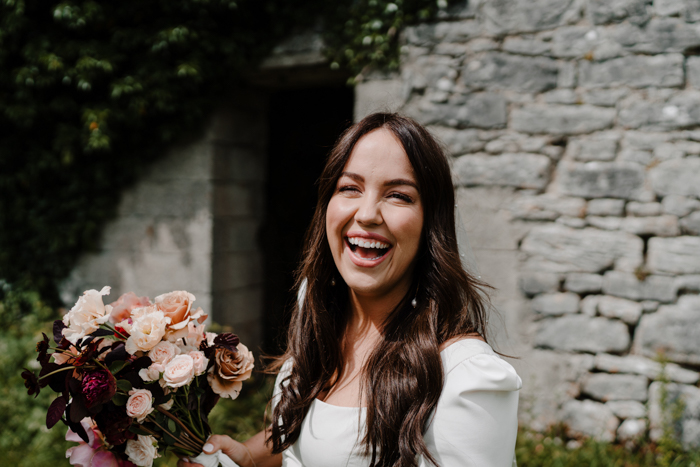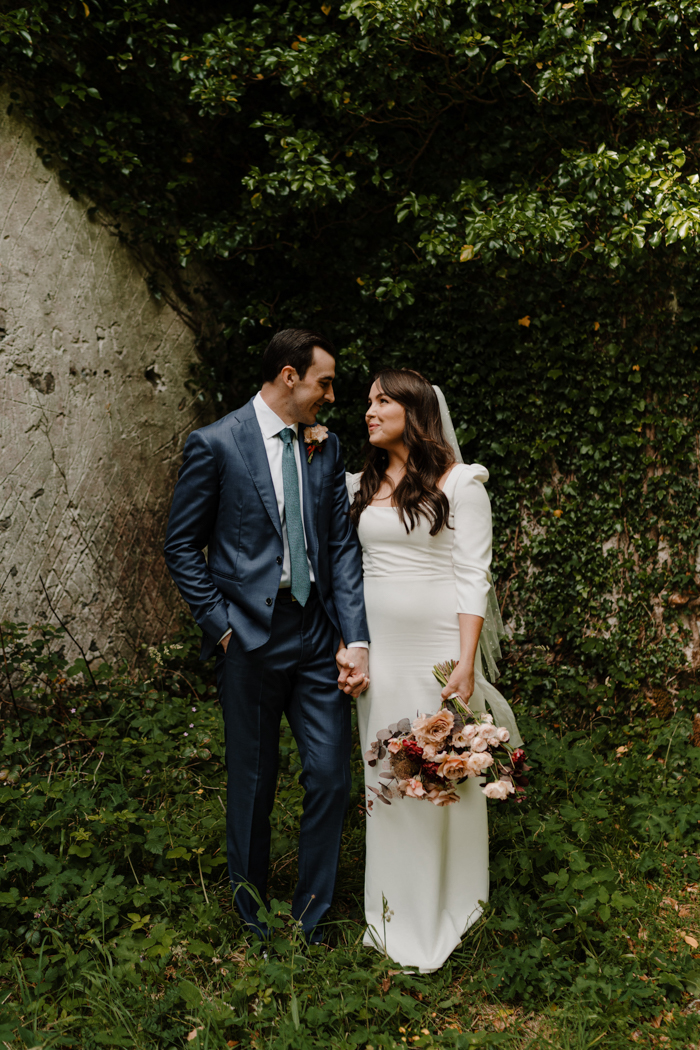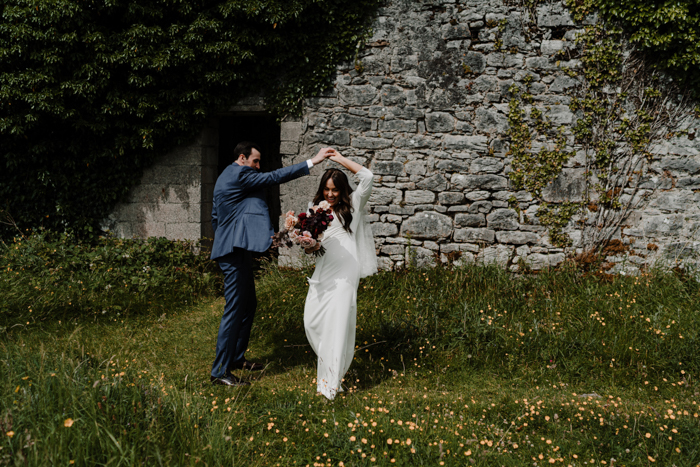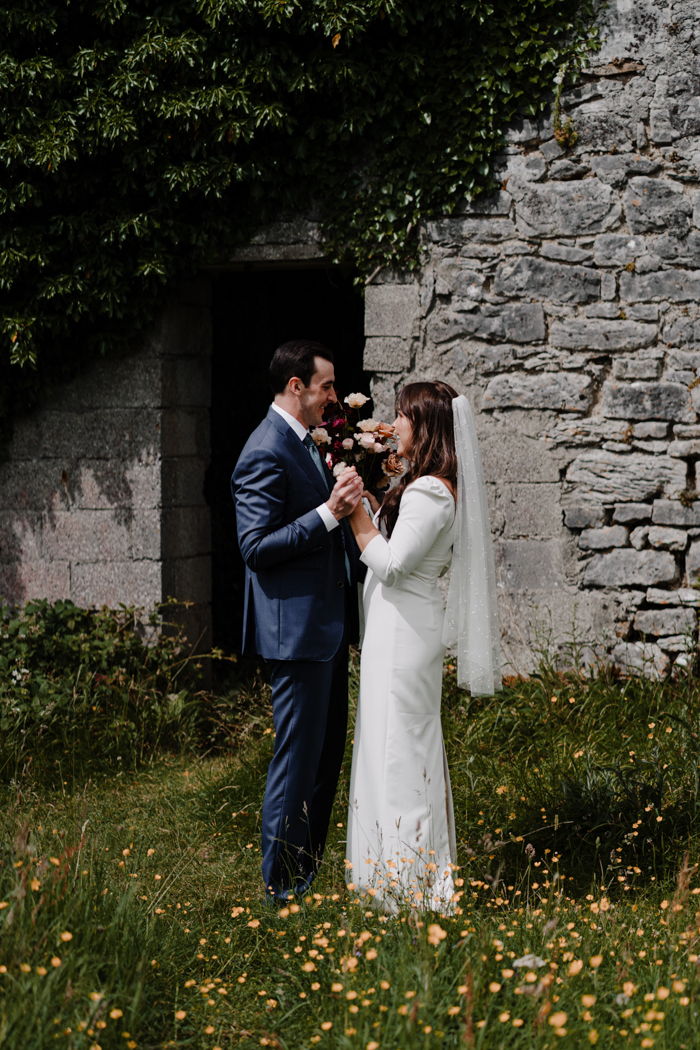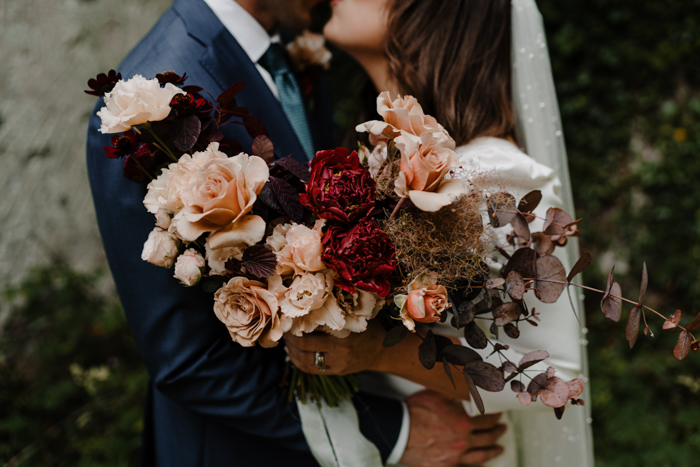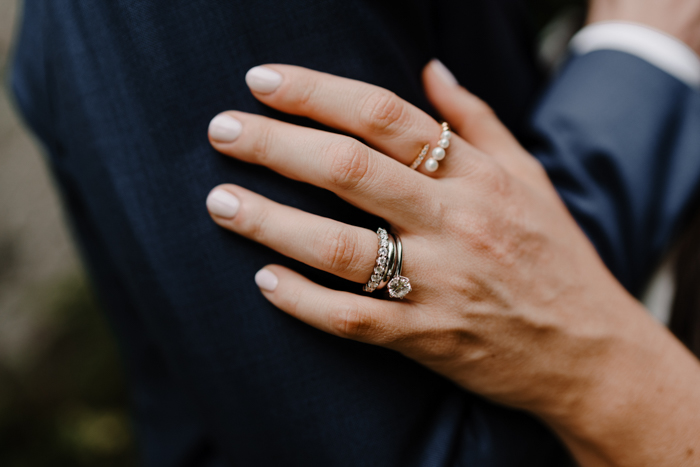 Why An Il Vicolo Destination Wedding
Our wedding melded beauty and history together in one stunning location with ocean and river views on top of an award-winning food menu and stellar cocktail list. There was so much vintage charm from the building alone that it would have been perfect by itself. All of our vendors were absolutely incredible. However, we would like to give a special shout-out to the staff of Il Vicolo, who treated us like family. Evidently, they loved working together and made the evening so much fun. A team that can serve a delicious meal, mix up wonderful cocktails and still finds time to joke and laugh with everyone is a special group.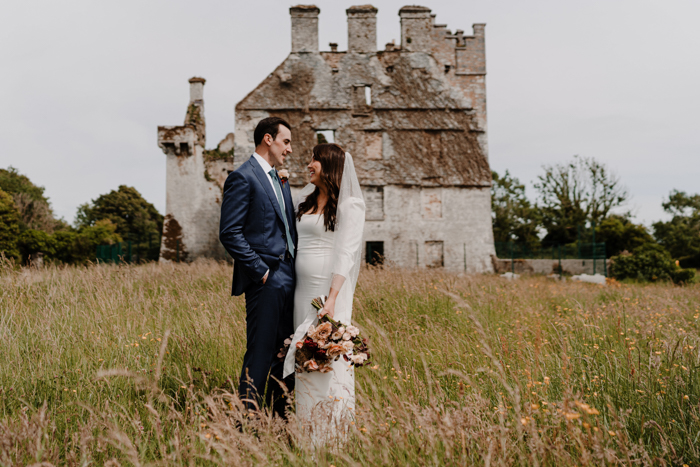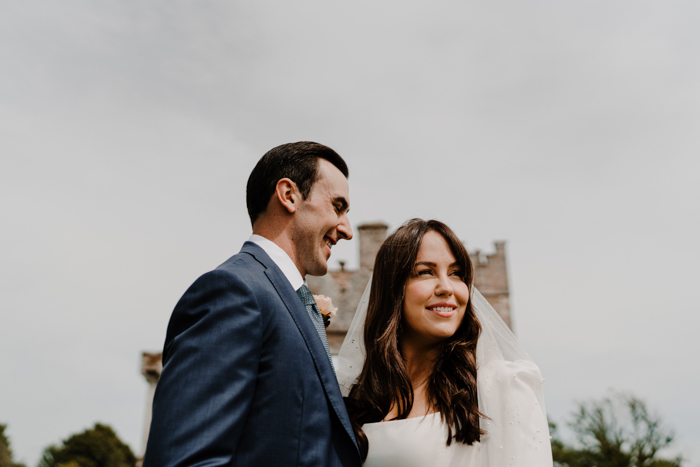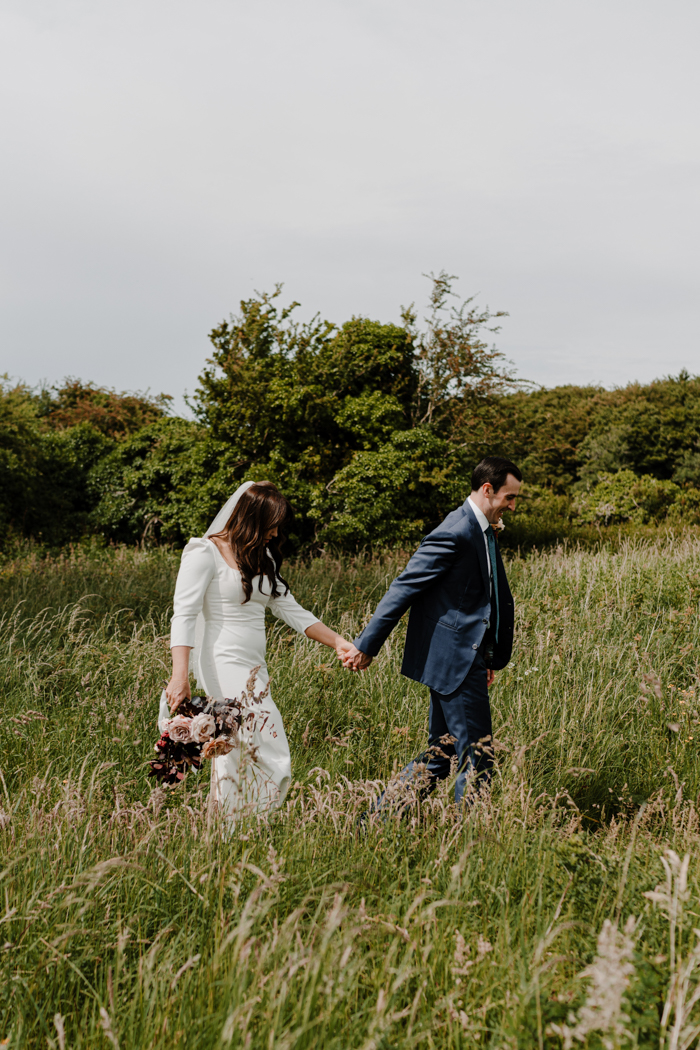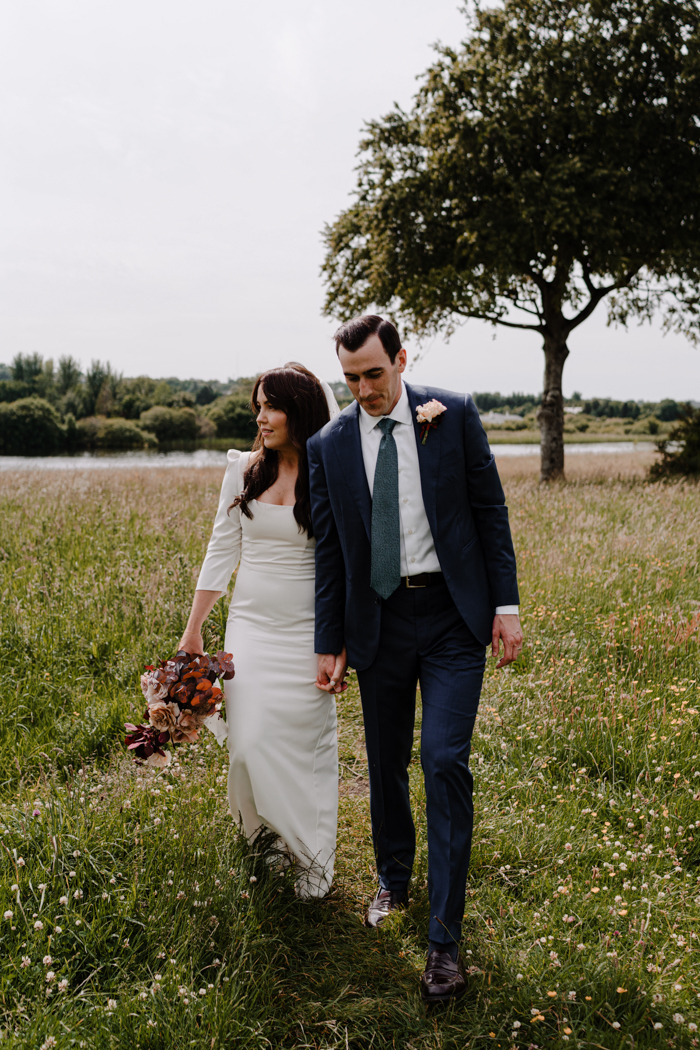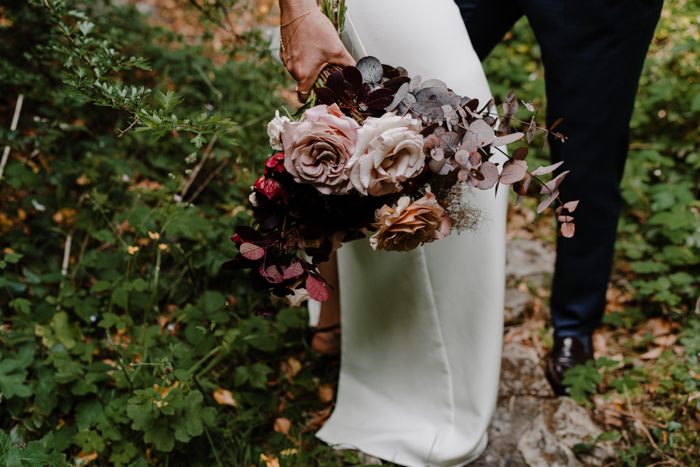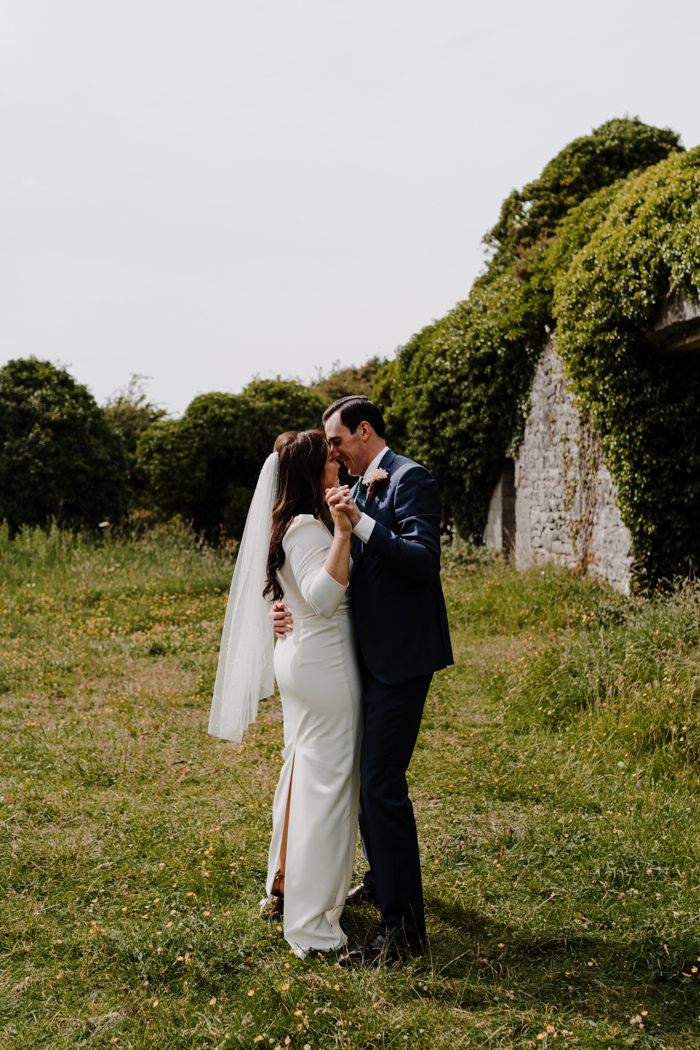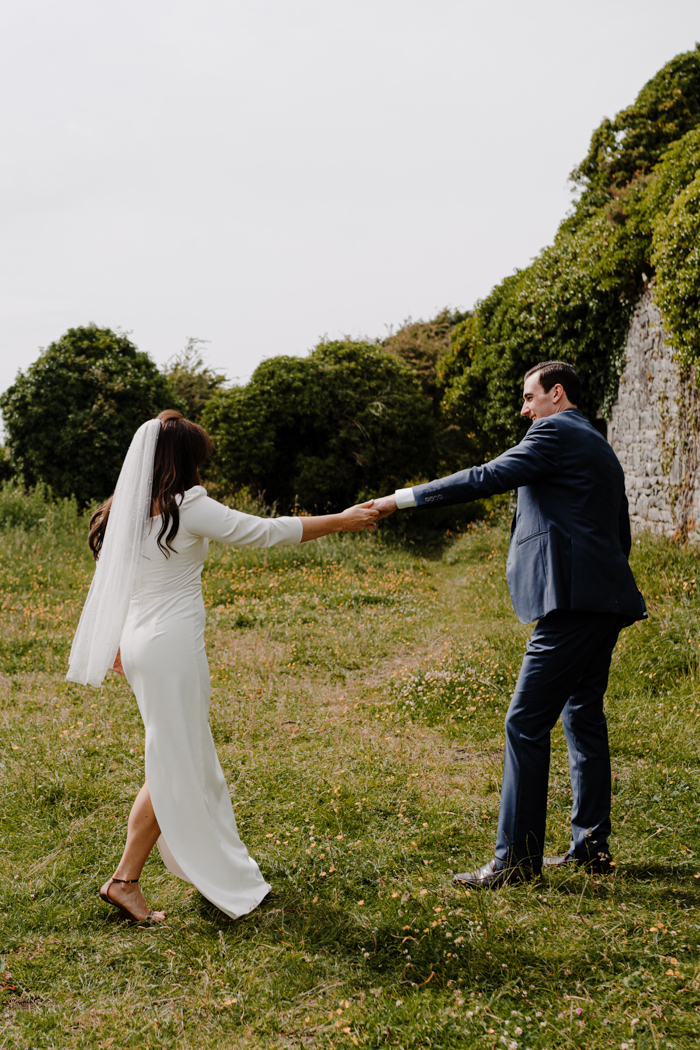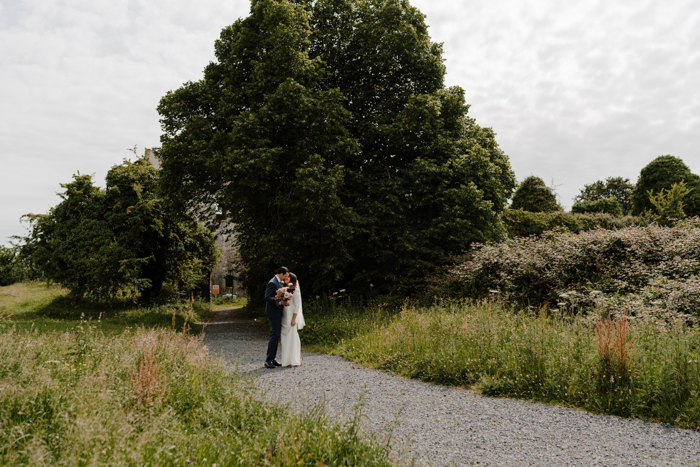 A Memorable First Look Before The Ceremony
The most memorable part of our day was our time together at Menlo Castle before the ceremony. We had our first look, then explored the grounds and estate ruins with our photographer, who cheered us on the entire time while taking the most incredible photos.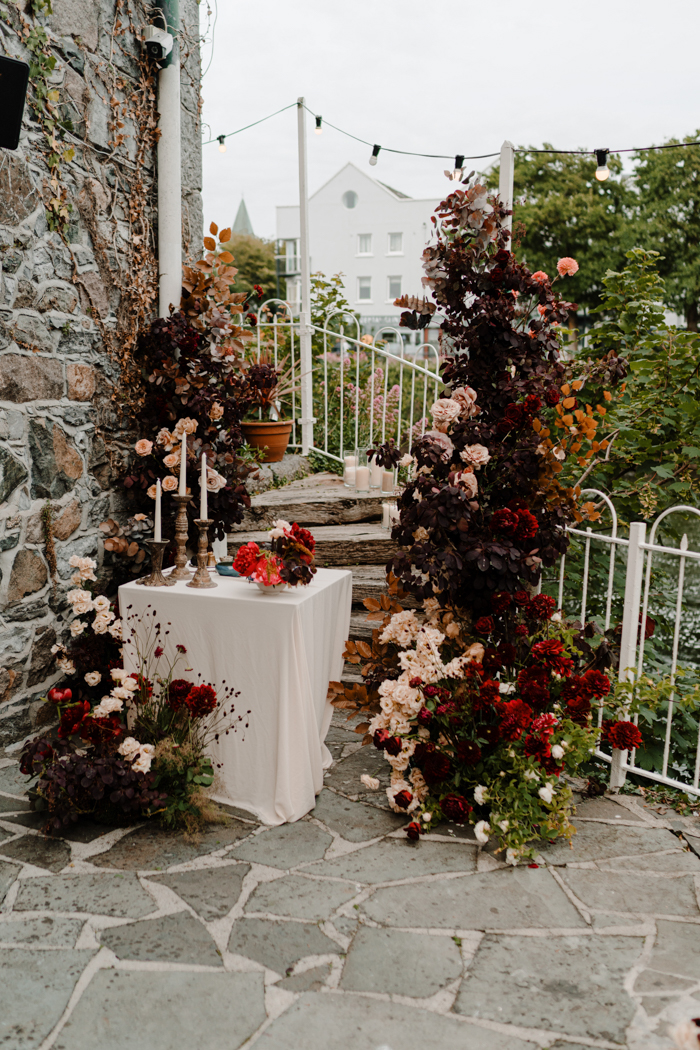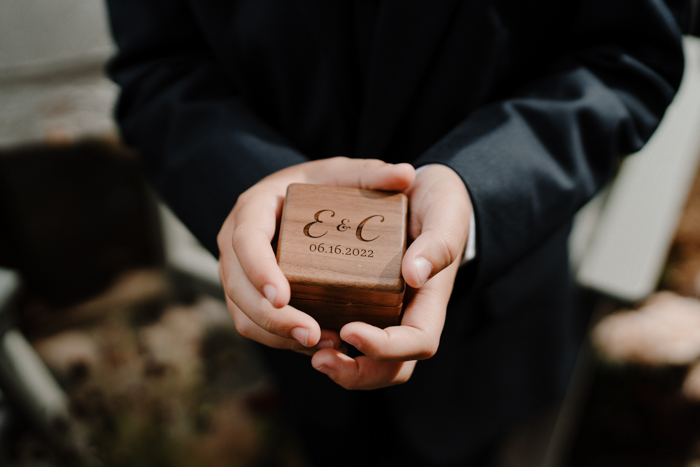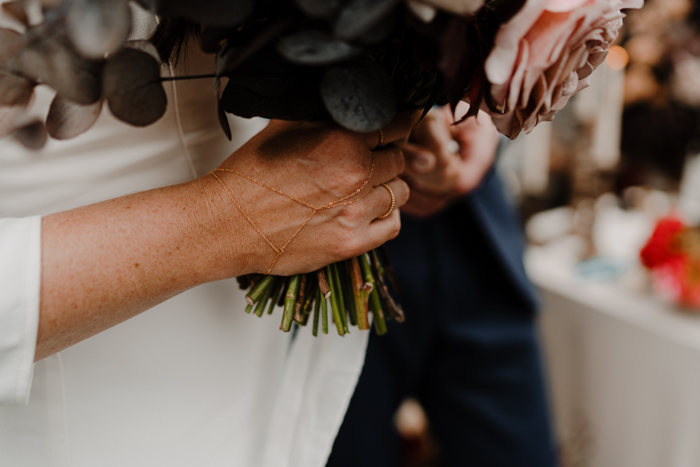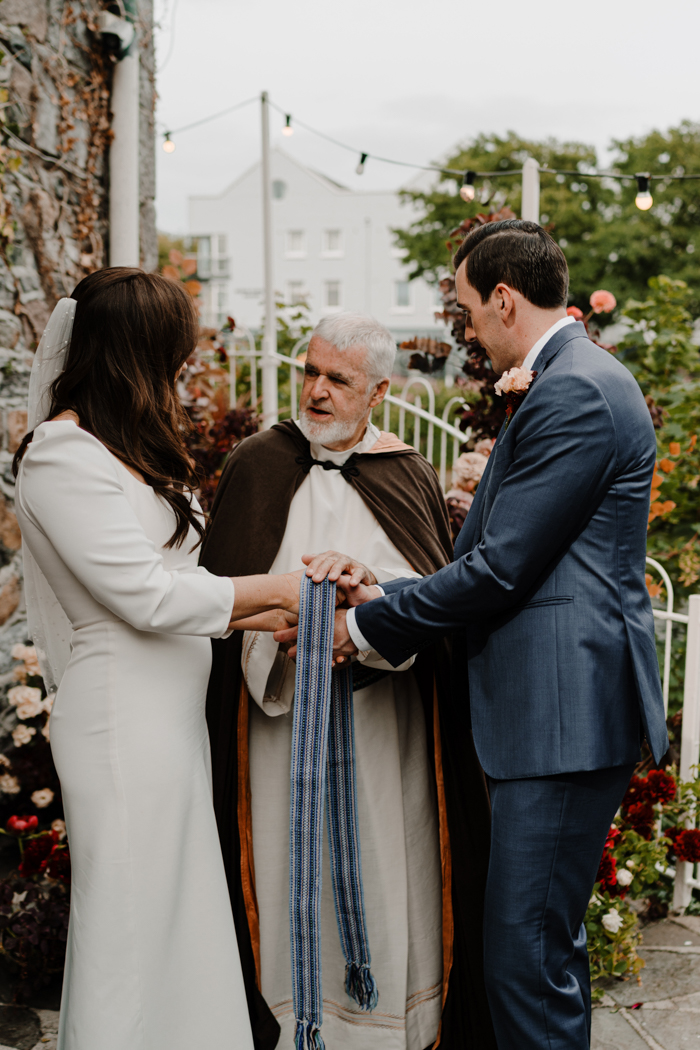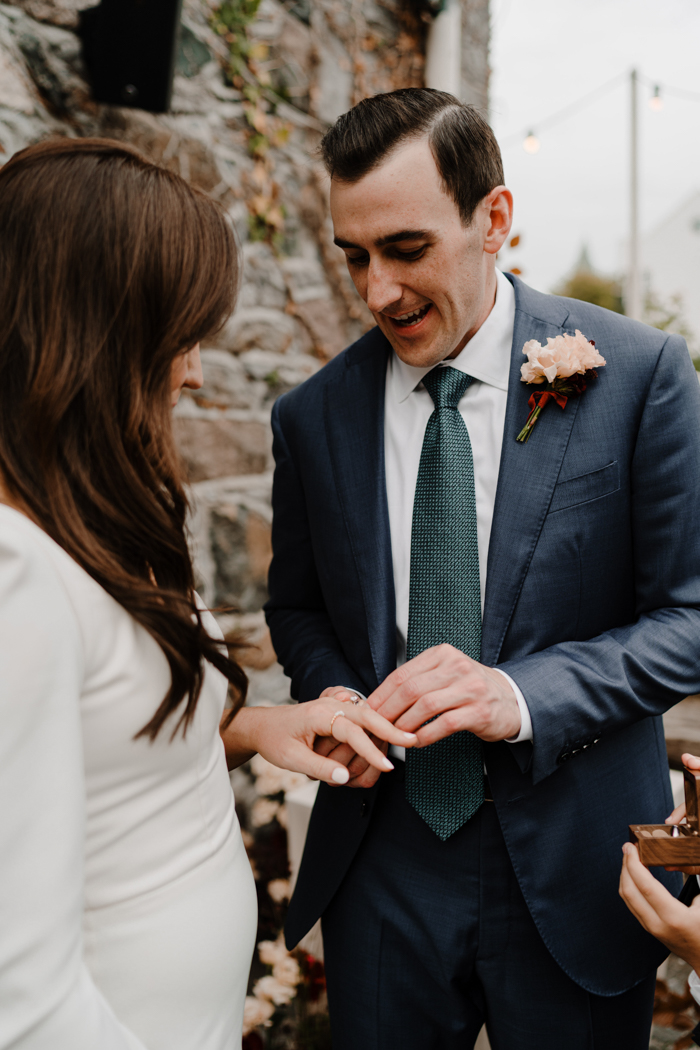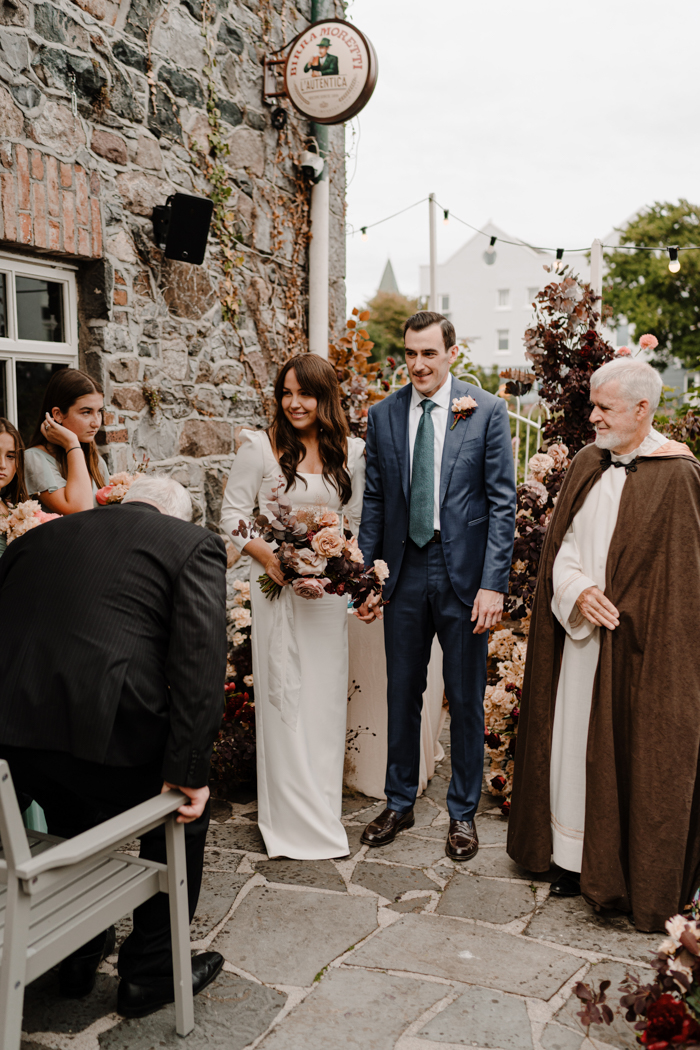 Weaving Celtic Rituals With Personal Touches At Their Il Vicolo Destination Wedding Ceremony
We worked with Dara Molloy, a Druid Priest from the Aran Islands, to fully customize our ceremony in an authentic way. He incorporated ancient Celtic rituals like handfasting with contemporary readings of our choice, which we both felt exemplified our love for each other and our promise to be partners in life.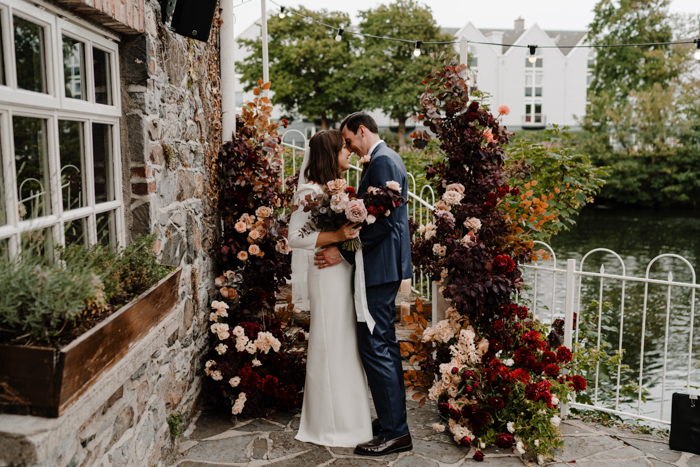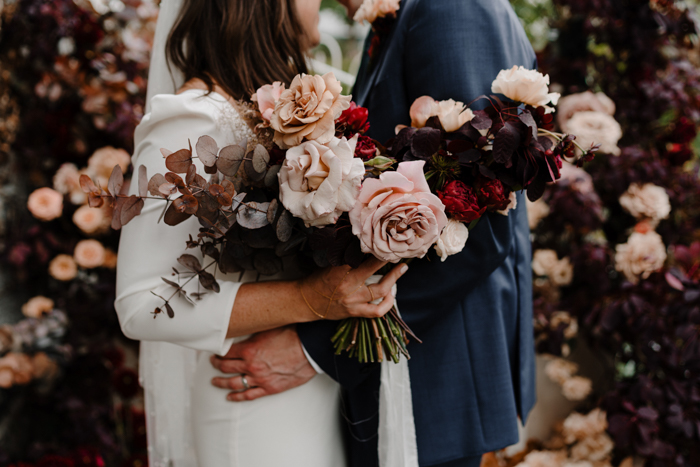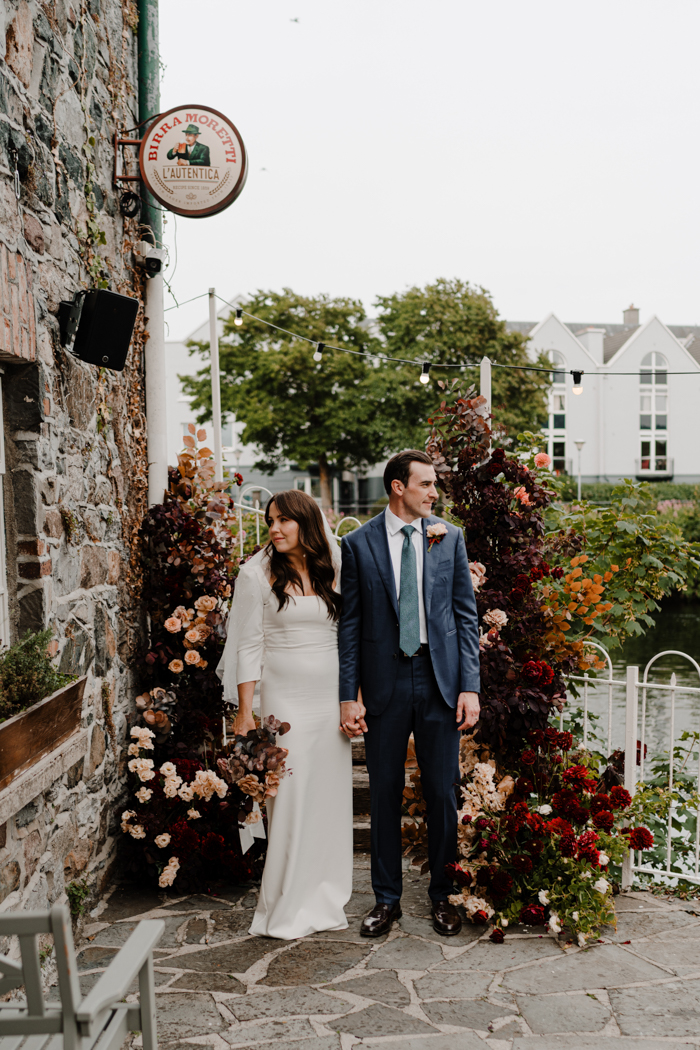 An Unforgettable And Stress-Free Guest Experience Was A Top Priority
We wanted to ensure that we spent time with our family and friends who traveled to another country to be there for us on our wedding day. From their flights to Ireland, until they arrived home, we tried our best to ensure our guests' experiences were as stress-free as possible. We wanted everyone to be able to relax and enjoy our time with each other while basking in the beauty of Ireland. The fact that we successfully planned a wedding in a foreign country, then coordinated a travel experience for 40 people of various ages from different cities all over the United States with no major issues was remarkable.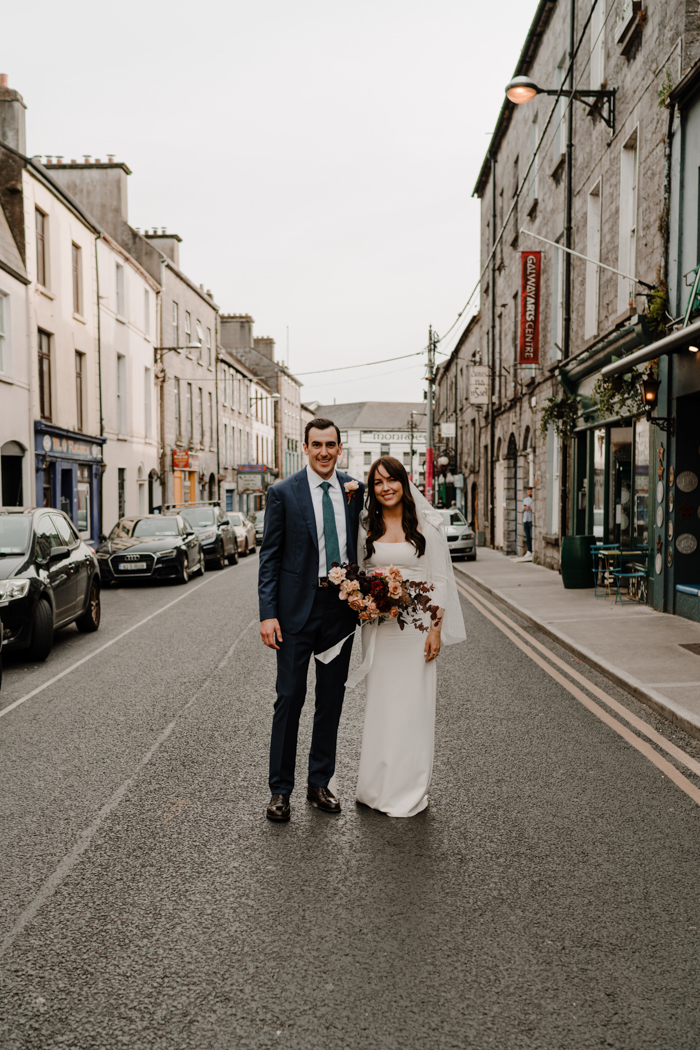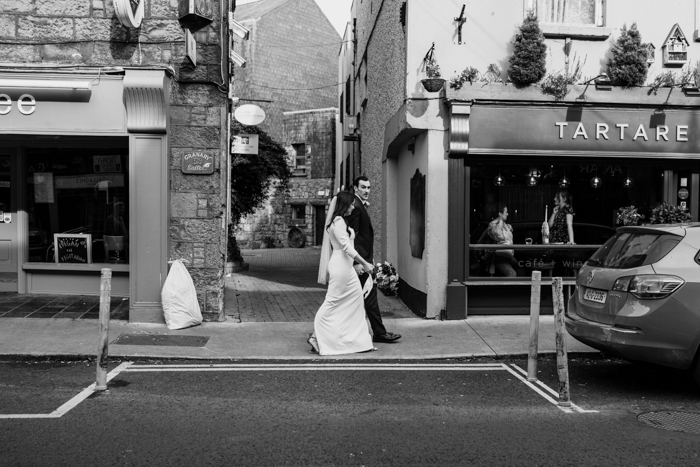 Junebug Planner Gabi Kmitas Brought Their Dream Wedding To Life With Her Creative Vision
Our planner and floral designer, Gabi & Nessa, took everything to the next level. We wish we could take credit for the style and design of our wedding. But all credit goes to Gabi, who created the color palette, designed place settings, and created breathtaking floral arrangements that flowed seamlessly with the restaurant's aesthetic. Every idea she sent us during the planning process was perfect, making it easy to trust her vision for our day. Gabi and her team brought out the beauty of Ireland with a balance of light peach and moody red florals, accented by various greens, all cohesively brought together by the vintage furniture and Italian artwork of Il Vicolo paired with the history of the bridge mills.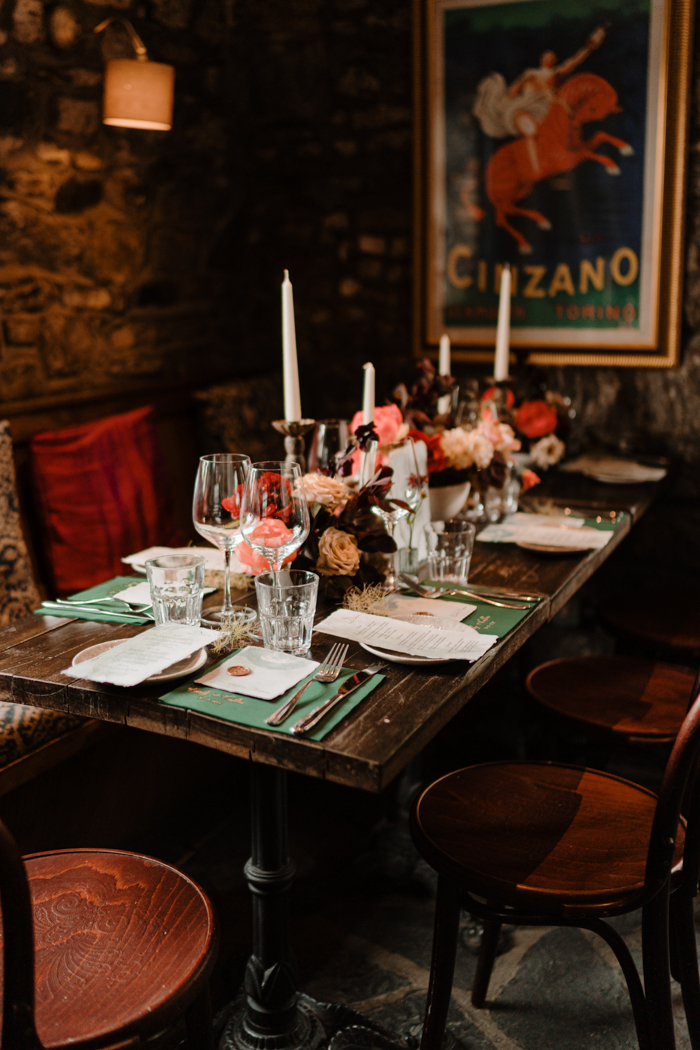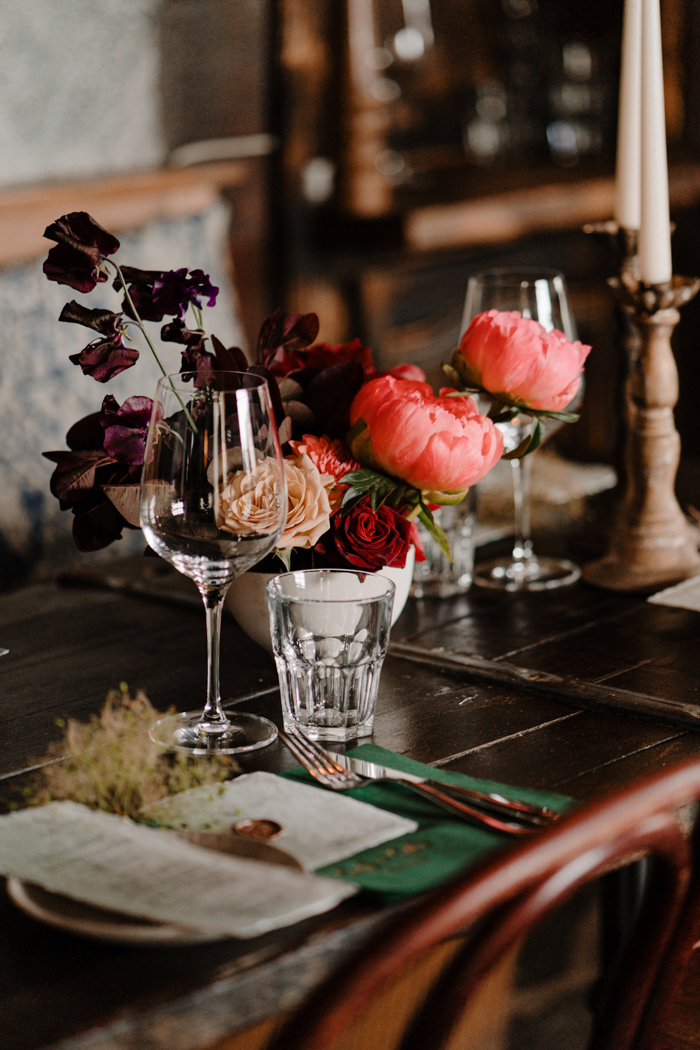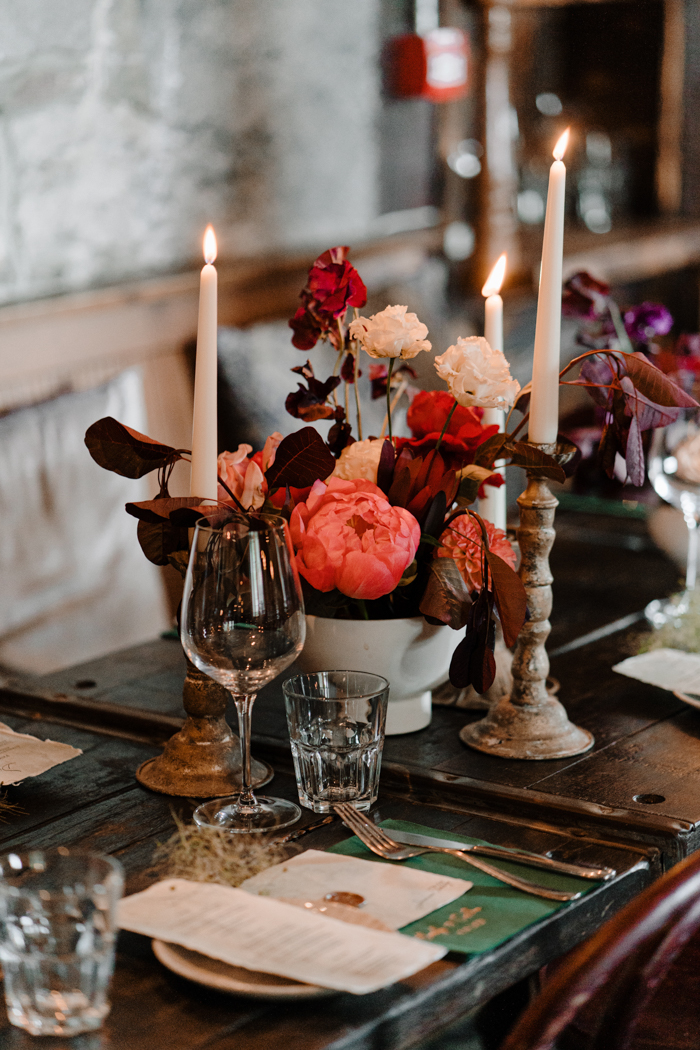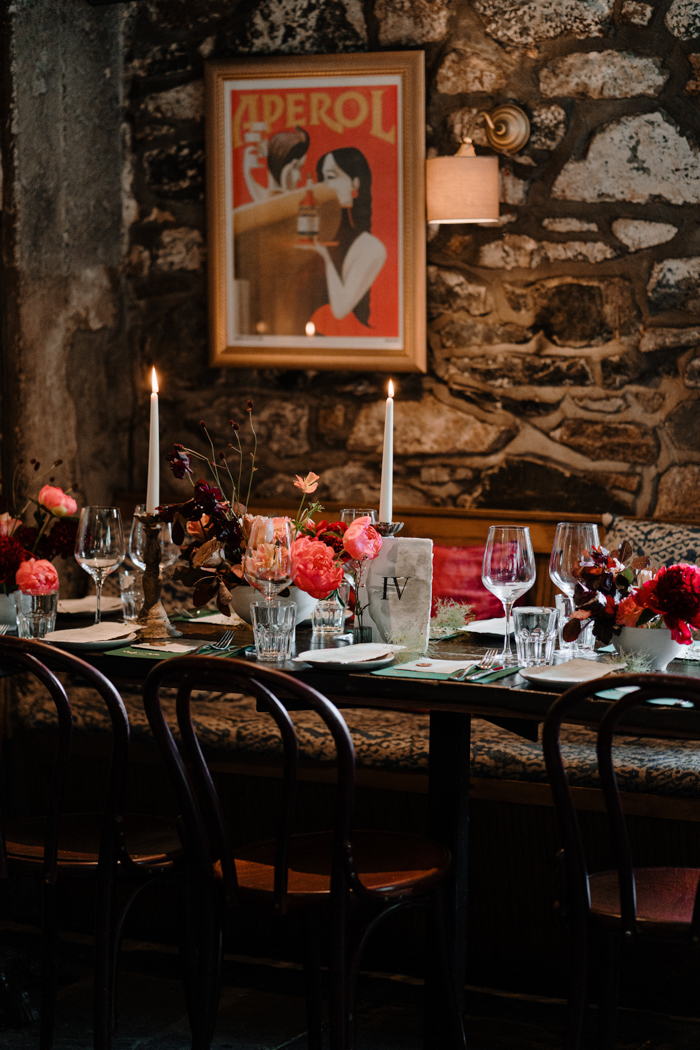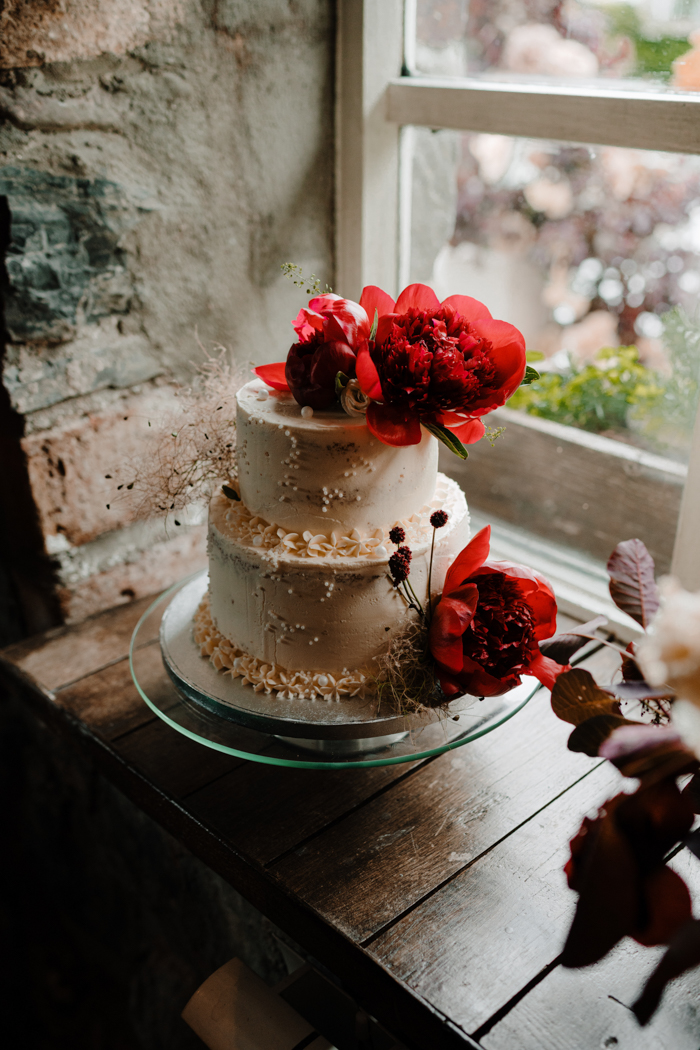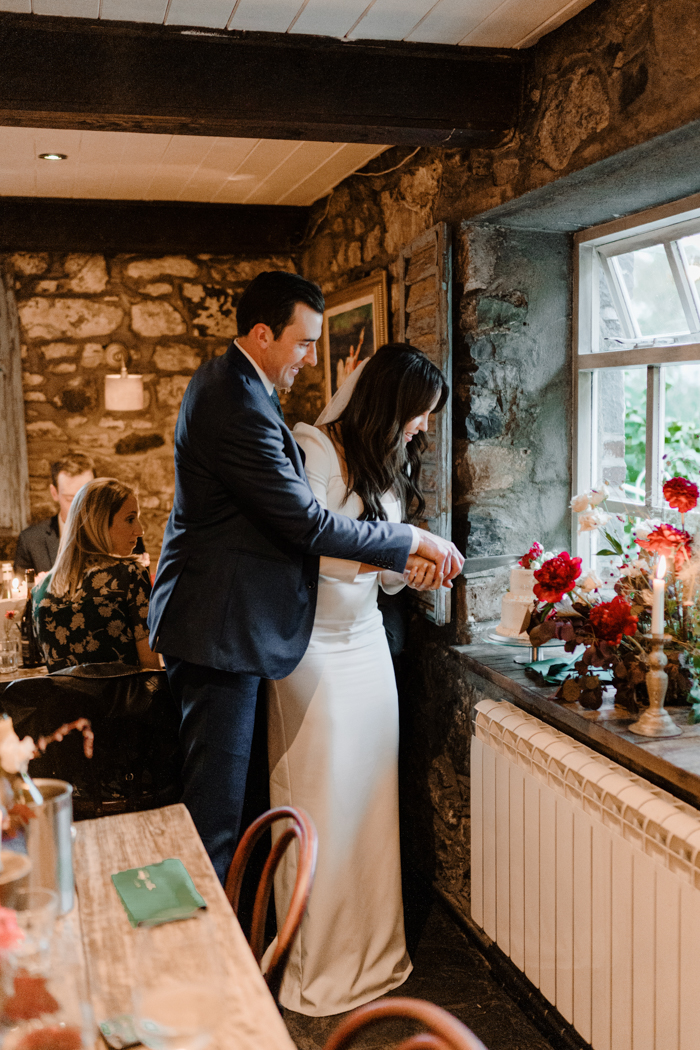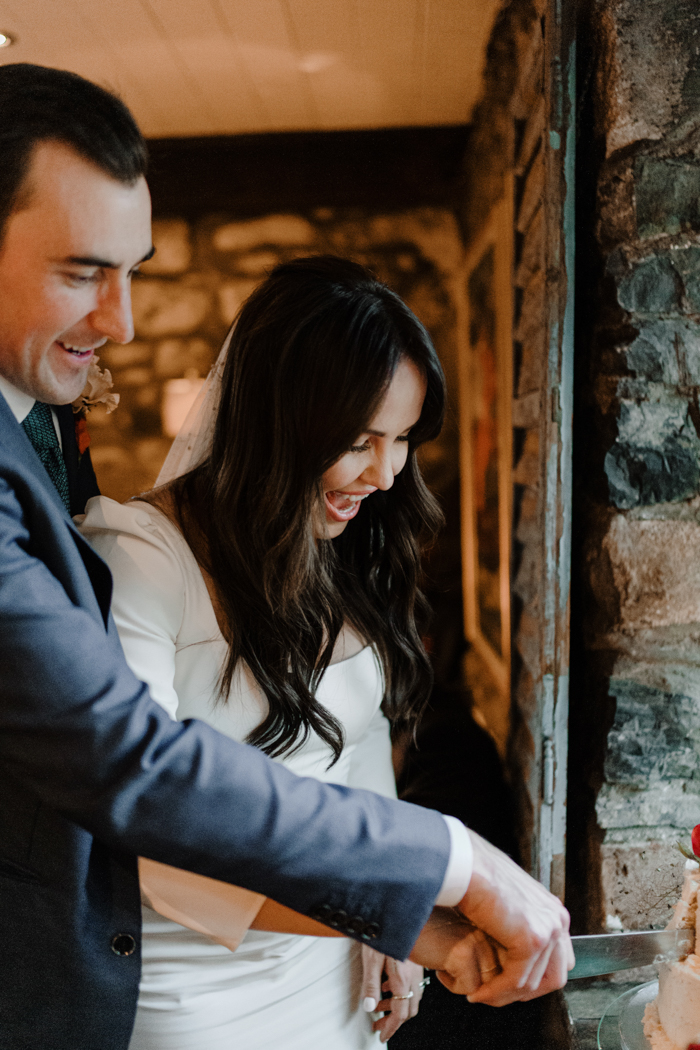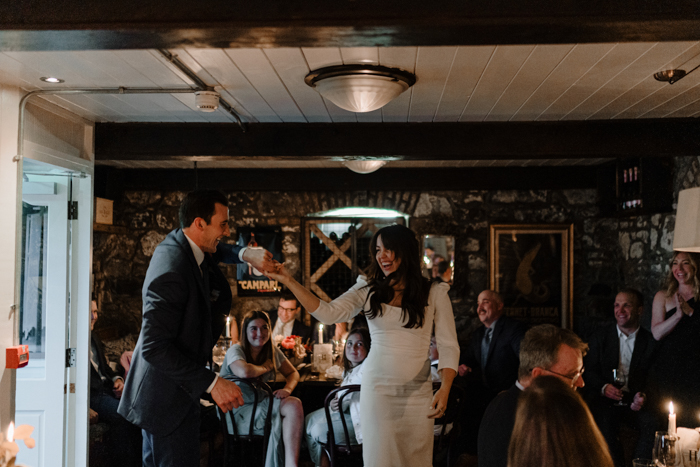 Advice For Choosing The Right Vendor Team
The best advice we could give is to find vendors that make you excited for the day and make the planning process easy. We kept waiting for the wedding planning to become stressful, but everyone we worked with made the planning process a delight. From our planner and photographer to the Il Vicolo team, who took us on a FaceTime tour of the restaurant—we lucked out with the most amazing vendors who made planning a wedding in a foreign country a breeze. Also, send out email calendar invites to your guests. This tip is from Cullen specifically.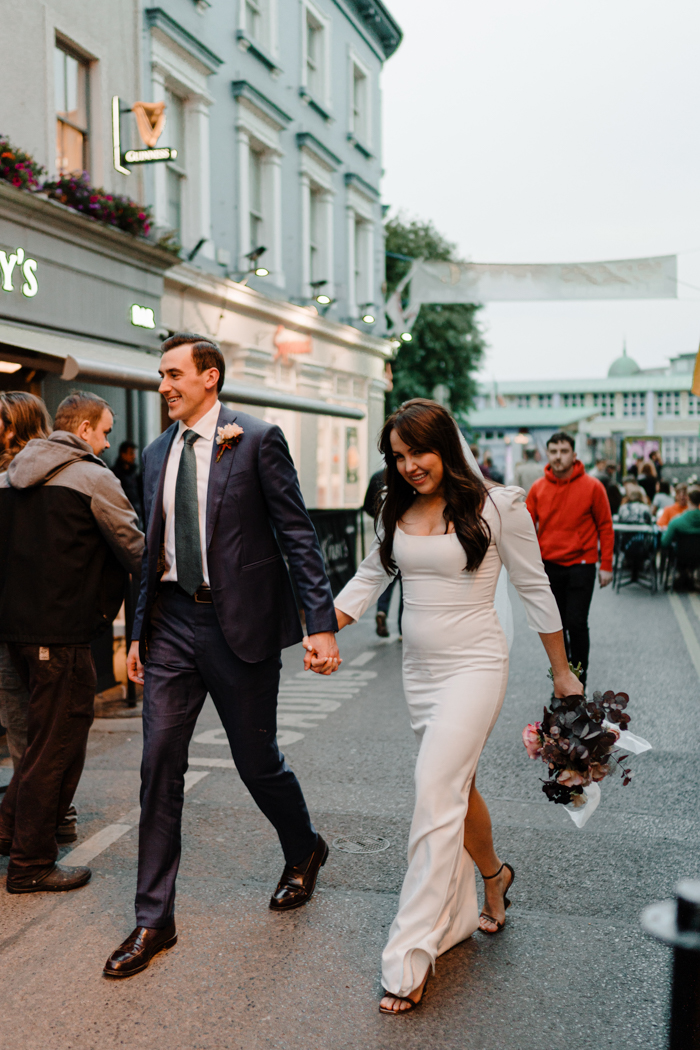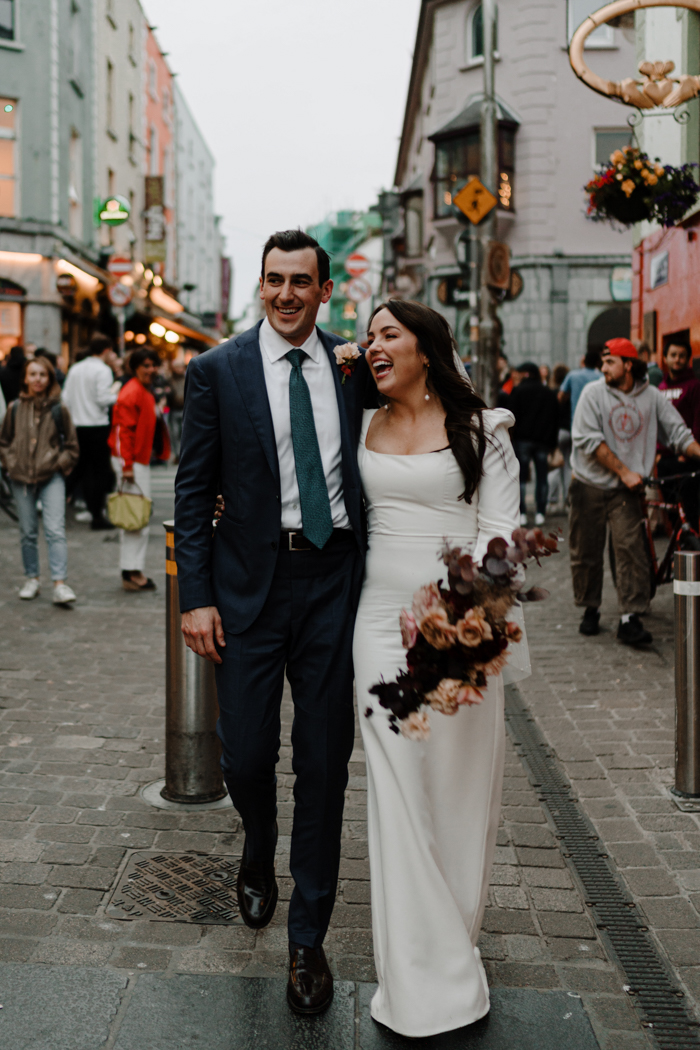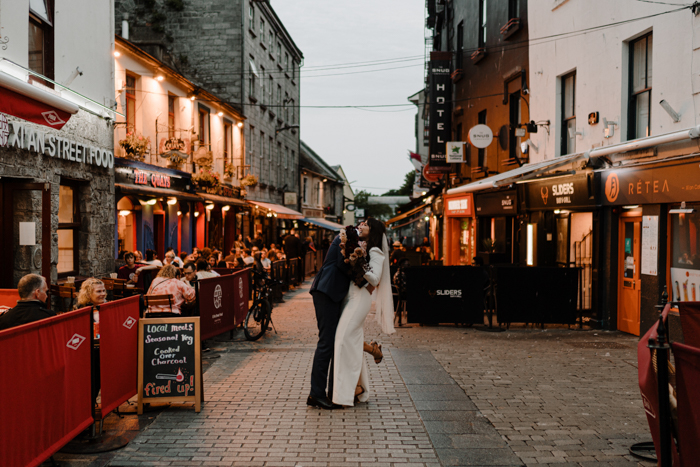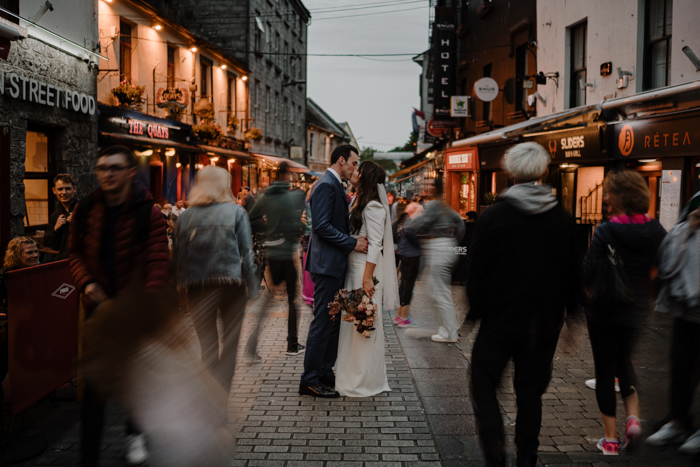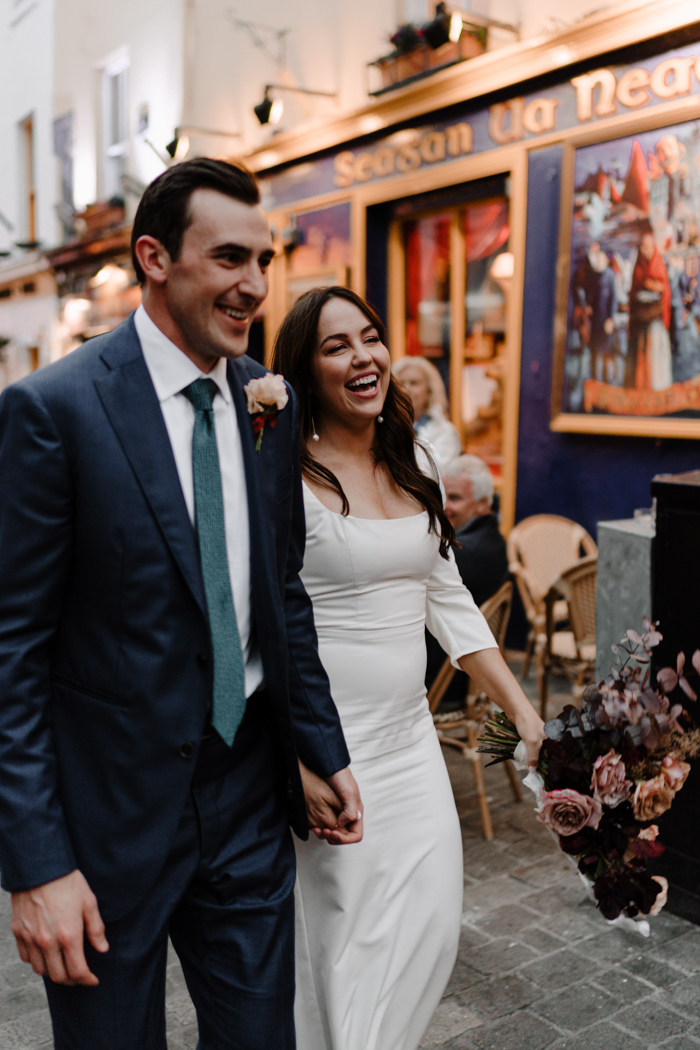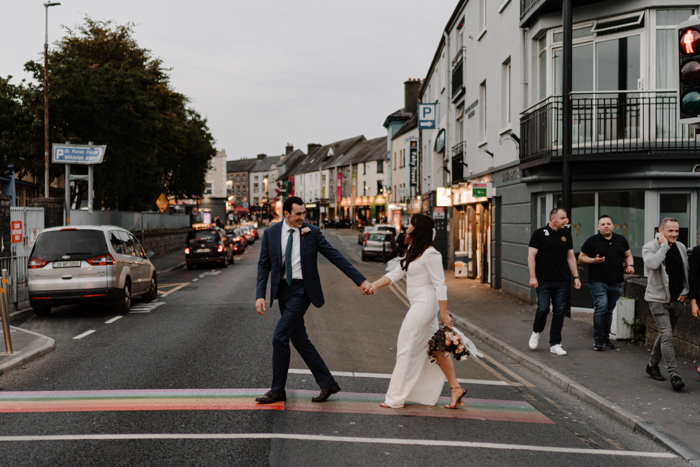 Congratulations to Emily and Cullen on their charming flower-filled Il Vicolo destination wedding. Many thanks to The Martins Photography for capturing all the beautiful details, memorable moments, and everything in between. And lastly, a special thank you to Junebug members Gabi & Nessa for planning the entire thing. To see more celebrations she expertly brought to life, take a look at her profile in our directory of the world's best wedding planners.
Destination weddings offer a unique opportunity for intimate gatherings with your loved ones, where you can create meaningful connections. Remember, the key to a successful destination wedding is working with experienced vendors who can make your celebration truly remarkable. Start your own journey by exploring our exclusive directory of the world's best wedding vendors.